Alaska Packing List: What Should I Bring?
Packing smartly is a skill most of us gain from experience. For a majority of trips, it's not a huge problem if you pack too much or too little. But when it comes to packing for a trip with a more rigorous itinerary that'll expose you to changing natural elements, it's important to pack more intentionally.
A trip to Alaska is a prime example. It's a gorgeous state with so much untouched beauty to explore but the weather can be cold and wet year-round. Making a mindful Alaska packing list may be incredibly overwhelming because picking up anything that you're lacking once you're already there might prove to be stressful and expensive.
You'll definitely want to pull out your hiking bras and travel underwear for all the potentially strenuous outdoor activities you'll be doing. I'll be going into detail about all the layers you'll need for Alaska's year-round chill but if you're visiting in the summer you might also consider bringing a pair of hemp shorts. You need to be prepared for all sorts of weather scenarios when visiting Alaska!
Now that I've sufficiently stressed you out, let me go back and ease those worries. I've got you covered with the ultimate packing list for Alaska! We'll be going over all the clothes, accessories, gear, and other essential items that you will need to ensure a safe and comfortable trip to one of the rawest and most beautiful places in North America.

ALASKA PACKING LIST: CLOTHES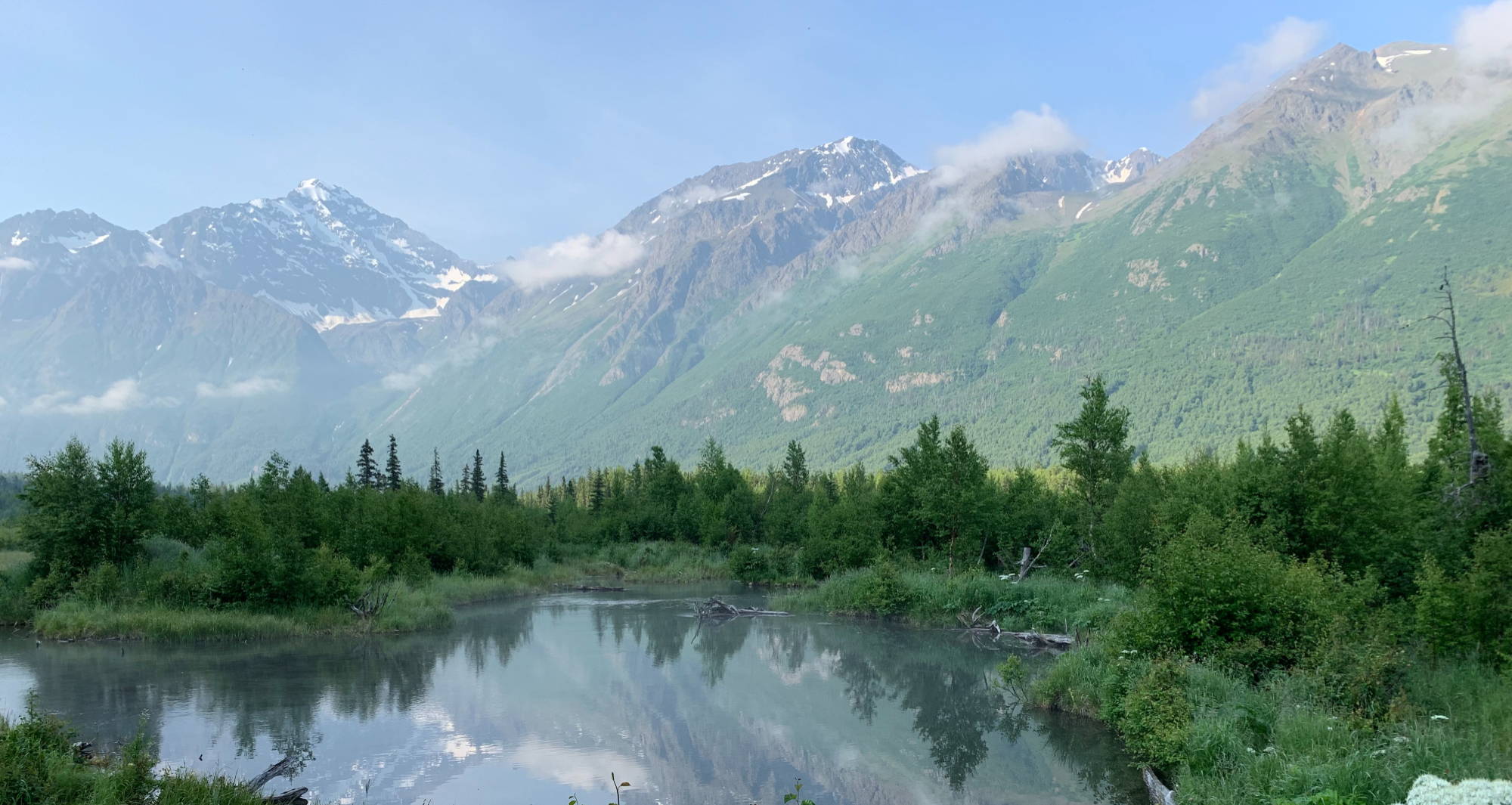 Of course, clothes are the most important area to start with and probably the biggest one to tackle. Because summer is the most popular and accessible season to visit Alaska, we'll mostly be looking at items suitable for the summer months.
Note: If you're planning to visit during the winter months (from November to March) you'll likely be experiencing below-freezing temperatures and will require more specialized winter gear to get you through the days.
However, because this is Alaska we're talking about, even in the summer the name of the game is layers. You'll want to feel like a butterfly, cozy in its cocoon on brisk mornings with the option to easily peel out of your warm clothes and let your wings breathe when the afternoon sun burns brightly.
Underwear:

Comfy, breathable underwear lies at the core of a functional outfit for a day of exploring. Hemp is the ideal fabric for this, and a few pairs of

boy shorts underwear

or

men's boxer briefs

will keep you warm and secure.

Bras:

If you need one, then a sturdy and supportive

hemp bra

like the

racerback bralette

is the perfect option for any active excursions you have planned. Definitely bring a few sports bras and a lower impact one like the

triangle bralette

for the low-key days.

Baselayers: You can choose to opt for athletic wear made of sweat-resistant material or just your regular old shirts. Bring a good mix of long-sleeves and short-sleeves because the summer weather can be varied.

Warm Layer: This can be a hoodie, a wool sweater, or a light fleece zip-up/pullover. It's just something you can add between your jacket and shirt on especially cold days, something guaranteed to keep you cozy!

Lightweight Jacket:

The best

option

is a

lightweight down jacket. They're often easy to pack yet still do a lot to keep you warm while layering easily under other jackets and raincoats.

Raincoat/Trench:

Summer in Alaska also happens to be the rainy season! A waterproof layer that you can throw on top of warmer layers is a necessity!

Socks:

There's little worse than wet feet. Even if the rest of your body gets soaked, having your feet tucked into warm, dry socks is a big comfort. Invest in a few pairs of moisture-wicking socks.

Hemp socks

are a great choice! Bring a pair for each day of your trip plus 2 or 3 extras just in case.

WHAT TO WEAR IN ALASKA IN JUNE
June is the beginning of summer in Alaska so you may still experience some frosty low temperatures of around 40 degrees. The high temperatures reach the 70s, so definitely be prepared to strip some of those layers so you don't cook in the 20 hours of daylight.

WHAT TO WEAR IN ALASKA IN JULY

July is usually Alaska's warmest month. The temperatures can range from the 50s to the 70s with 19 hours of daylight but you'll still want to have those warm layers on hand just in case. If you're confused about what to wear in Alaska in July, this would be the perfect month to bust out any of the lighter summer clothes and you may even need a pair of shorts!

WHAT TO WEAR IN ALASKA IN AUGUST
The temperature in August can be anywhere from 45 to 65 degrees and there are usually 18 hours of daylight each day. You'll definitely want to have enough warm layers to bundle up when the temperature hits those lows but some t-shirts and lighter pants might not be a bad idea!

WHAT TO WEAR IN ALASKA IN SEPTEMBER
September is when Alaska begins its transition into fall so the temperature begins to drop. You can expect anywhere from 35 to 55 degrees and 17 hours of daylight. Those down jackets, cozy sweaters, hats, and gloves will definitely see some use during this month!

ALASKA PACKING LIST: GEAR AND ACCESSORIES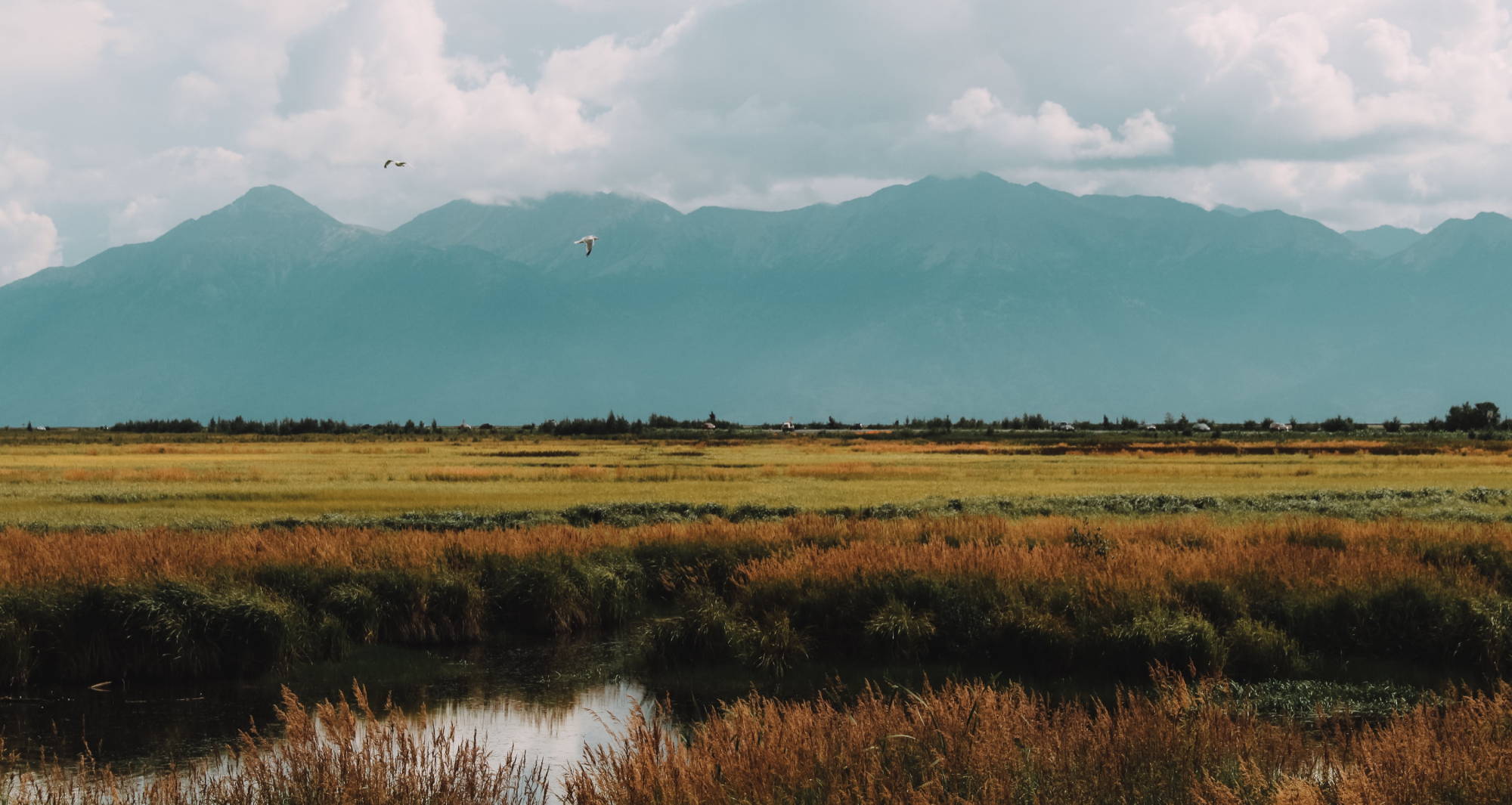 When you're contemplating what to pack for Alaska, there's a good chance that the idea of specialty gear is running through your mind. For most of the standard, summer adventures in Alaska you won't need any hardcore gear but there are definitely some items you should consider that you wouldn't take on a casual adventure to a city.
Walking Shoes:

For most of the standard activities (outside of more rigorous hiking) a good, supportive pair of walking or running shoes will suffice to keep you comfortable and on the move. I recommend looking at

hemp shoes

as an option if you don't already have reliable shoes. They come in many different styles and are breathable, comfortable, and sustainable!

Day Pack: A dependable, lightweight backpack that can house all your daily essentials is a must for an adventurous destination like Alaska. You want to have everything you need while you explore the outdoors!


Warm Hat: Alaskan mornings can be frosty even in the summer so you'll want to keep your ears covered, especially if you're rolling outdoors fresh out of bed in the mornings to enjoy the views.


Gloves:

Just like

a warm hat, a cozy pair of gloves will provide some extra protection from the chilly mornings.


Sleep Mask:

Midnight sun!

There can be anywhere from

16 to 24 hours of daylight during the summer months in Alaska. This may not be a bother to some but a sleep mask is definitely a necessity for those who need darkness to fall asleep.


Sunglasses: A good pair is definitely a necessity for somewhere that experiences near-constant daylight.


Camera: Obviously! You're gearing up for the trip of a lifetime, don't forget the one thing that will help you capture those memories forever!


Binoculars:

For spotting wildlife in the distance!




ALASKA PACKING LIST: TOILETRIES AND OTHER NECESSITIES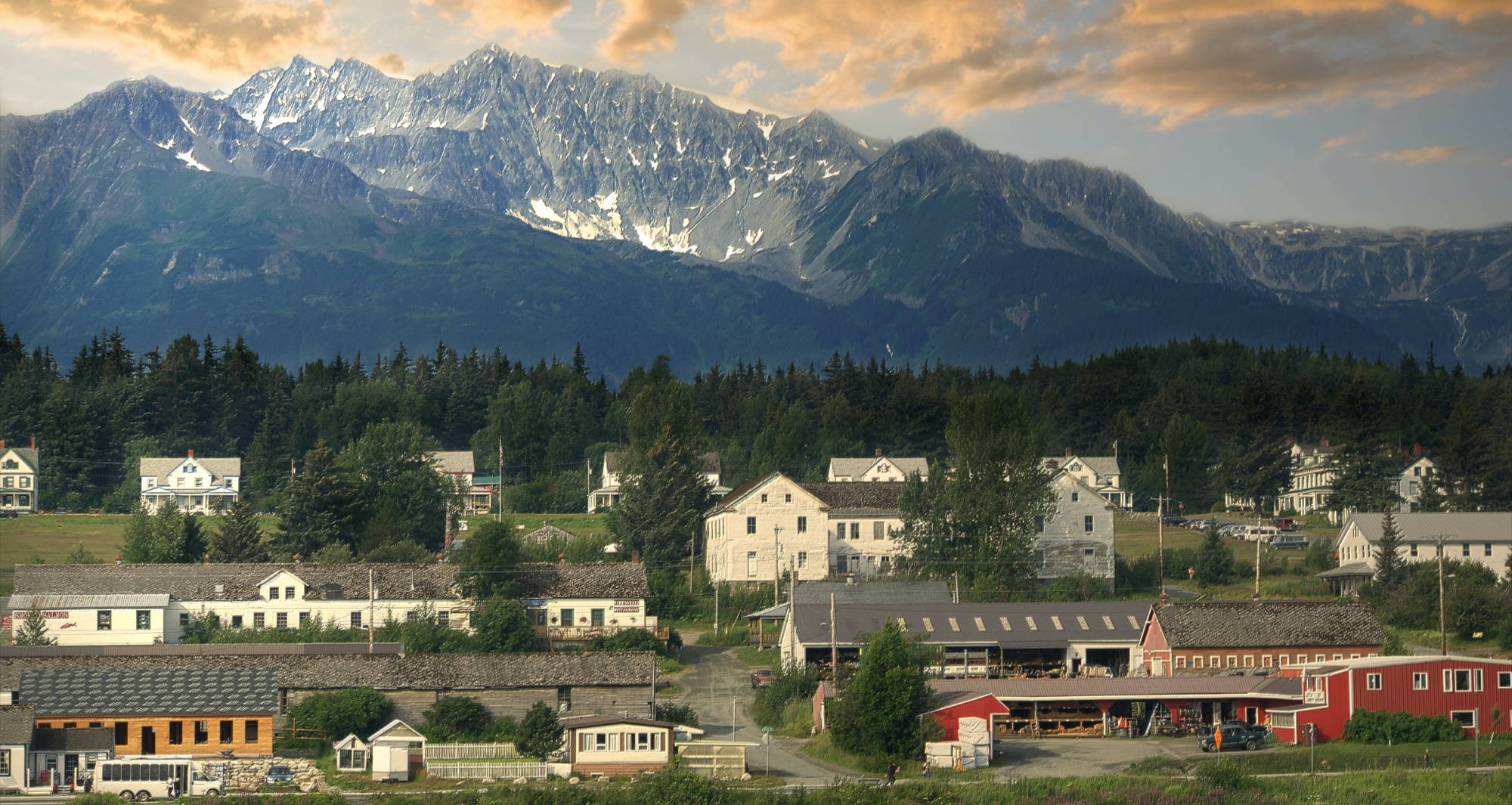 When packing your toiletries you should start with the basic essentials like your toothbrush, toothpaste, soap, shampoo, facial cleanser, and lotion, same as you would for any other trip. If you're considering hauling over any equipment like hair curlers or all your beauty supplies you might want to reconsider. There's no better place than Alaska to just be as you are! You will need the extra space for other essentials.
Mosquito Repellent:

Bugs can definitely be a nuisance in Alaska so a good quality insect repellent (with DEET) is a useful item to have. You don't want the annoyance of swatting away flies while you're trying to focus on the sights.

Sunscreen:

Again, lots of daylight means lots of sun exposure. So, even though you should be prepared for a lot of rain, the powers of the Alaskan sun shouldn't be ignored and sunscreen needs to be a part of your Alaskan skincare routine to protect your sweet little face!

Limited Skincare/ Makeup:

Because most of the appeal of Alaska lies in the natural world, there isn't really any need to lug your whole makeup bag and several-step skincare routine with you. Bring only the essentials and soak in your own natural beauty as well!

First Aid Kit:

With all the rain you could encounter it's almost inevitable that you'll collect a bruise or scrape here and there so a little first aid kit is definitely a necessity. Just try not to get in any altercations with Alaskan bears because the remedies you will need probably wouldn't fit in a travel-sized emergency kit.

Motion Sickness Medicine:

This is especially useful if you're going on a cruise but a big part of traveling through Alaska is using different modes of transport (land, sea, and air) to get from one breathtaking place to the next. If you tend to get motion sickness, stock up on some medicine so that you aren't forced to miss the views along the way.

WHAT TO PACK FOR ALASKA: DIFFERENT ACTIVITIES
Alaska is the perfect place to get your body moving and feed your eyeballs with some of the most delightful natural sights. Here are some of the extra things you might need for the most popular activities you can do in Alaska.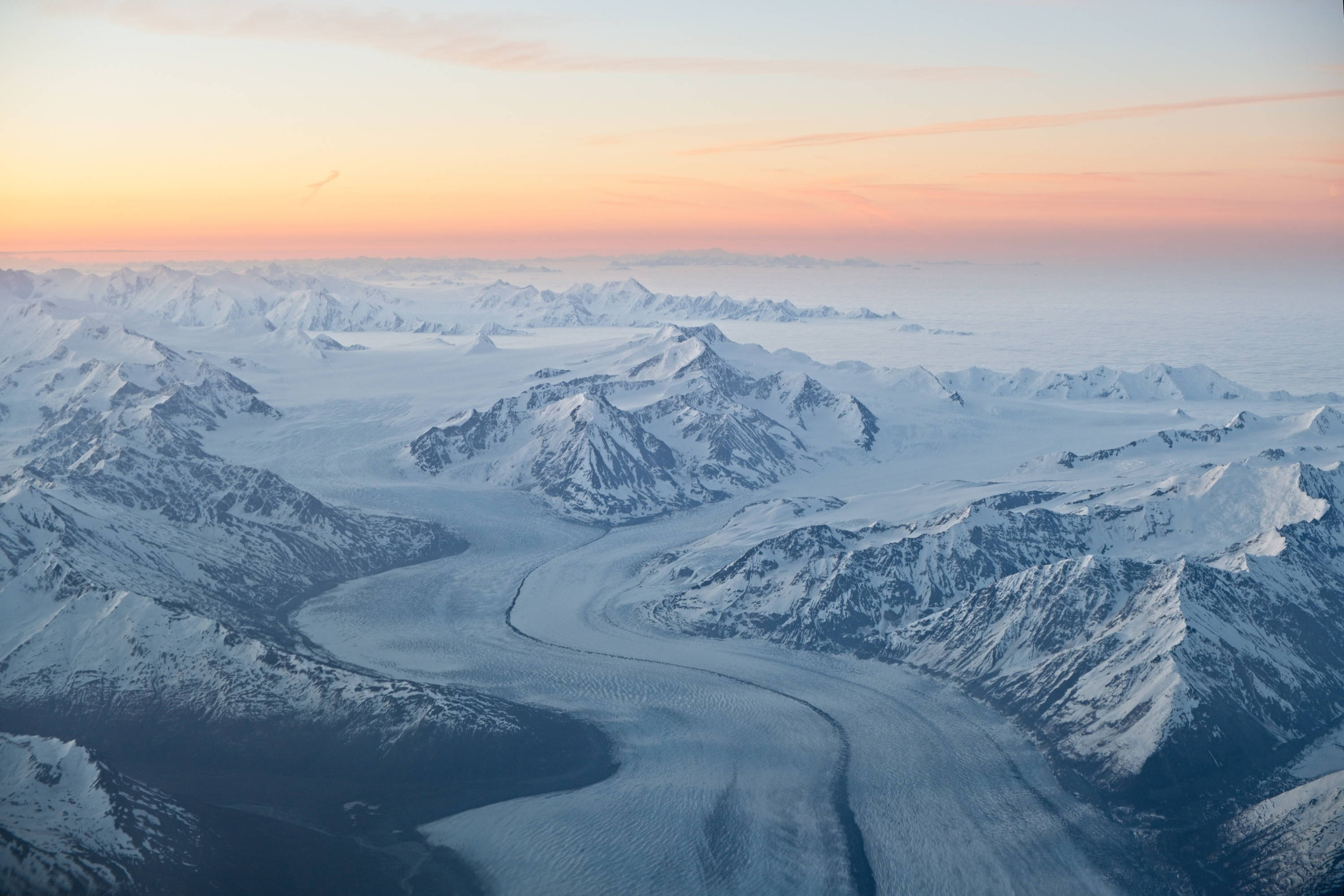 ALASKA PACKING LIST: DAY HIKING
For any kind of hiking you plan to be doing you'll need all of the layers we discussed before as well as a pair of reliable hiking boots.
Hiking Boots:

While regular running or walking shoes are sufficient for most trips to Alaska, if you plan to be doing a full day hike you'll need a reliable pair of hiking boots.

Waterproof Pants:

During the rainy seasons, you don't know what conditions you'll be caught in so it's good to have some waterproof pants to slip on over your leggings in case you get caught in the rain.




ALASKA PACKING LIST: CAMPING
Backpacking and camping are incredible experiences to have in Alaska, especially in one of the most popular destinations, Denali National Park. Of course, in order to commit to any backwoods adventure on your own, you should have sufficient experience and navigational skills. Packing for a backpacking or camping trip in Alaska is a completely different story than packing for a cruise or tour with land transport but here are some of the essentials you'll need:
Large Backpack:

For any overnight adventure you will need a proper bag, one that's big enough to carry all your gear and has enough support for your back so that you don't feel the weight as much.

Tent:

If you plan to stay out in the wilderness you'll need a durable, water-resistant shelter!

Warm Sleeping Bag/ Sleeping Pad:

Insulation is essential for a night spent in the Alaska wilderness. You don't want your booty getting cold in the night (and a good pair of

hemp underwear

can only work a little bit of magic) so make sure to have a good sleeping pad and cozy sleeping bag to snuggle into.

Water Reservoirs/ Emergency Water Filter:

Alaska has a very lush landscape so you'll be sure to encounter a water source if you run out but no matter how fresh and crisp the water may seem it's good to have a filter to run it through.

Travel Stove/ Food:

Unless you're planning on surviving on the bugs that may swarm you or competing with the bears for deer or salmon, this is quite a self-explanatory essential.

Headlamp:

Yes, the sun will be out for most of the day but you can still be caught in a few hours of darkness so don't let yourself be caught off guard!

Waste Bags:

Take all your trash back with you! Tainting pristine natural environments is a jark move and we are all lovely people here on this corner of the internet.

Bear Spray/ Bear Resistant Food Bags:

I keep warning you about the bears but they have a very big presence in Alaska. If you're hiking in the wilderness on your own you definitely don't want to be in close proximity to them so be sure to store your food in bear-resistant bags.

Compass/ Maps:

I have an abysmal sense of direction so these items wouldn't help me much but that's why I'm not attempting to conquer the Alaskan backwoods. If you're planning to backpack through the wilderness you will need to have a

well-thought-out itinerary

and the proper navigational equipment.

ALASKA PACKING LIST: KAYAKING
Whether you're going on a single-day kayaking adventure or a multiple-day overnight kayaking trip you need to make sure you have all your warm layers plus a couple of extra essentials (most touring companies will provide these things for you).
Rain Gear:

Waterproof pants and a jacket are definitely necessary to keep you warm and dry.

Waterproof Boots:

A pair of sturdy rubber boots will do the trick to keep your feet dry.

Dry Bags:

A few dry bags

are absolutely necessary for keeping any important documents and electronics like your phone or camera from enduring water damage.
ALASKA PACKING LIST: FAQ'S
Now that you know everything that you'll need to bring with you, let's get into some other fun stuff you should know about visiting Alaska!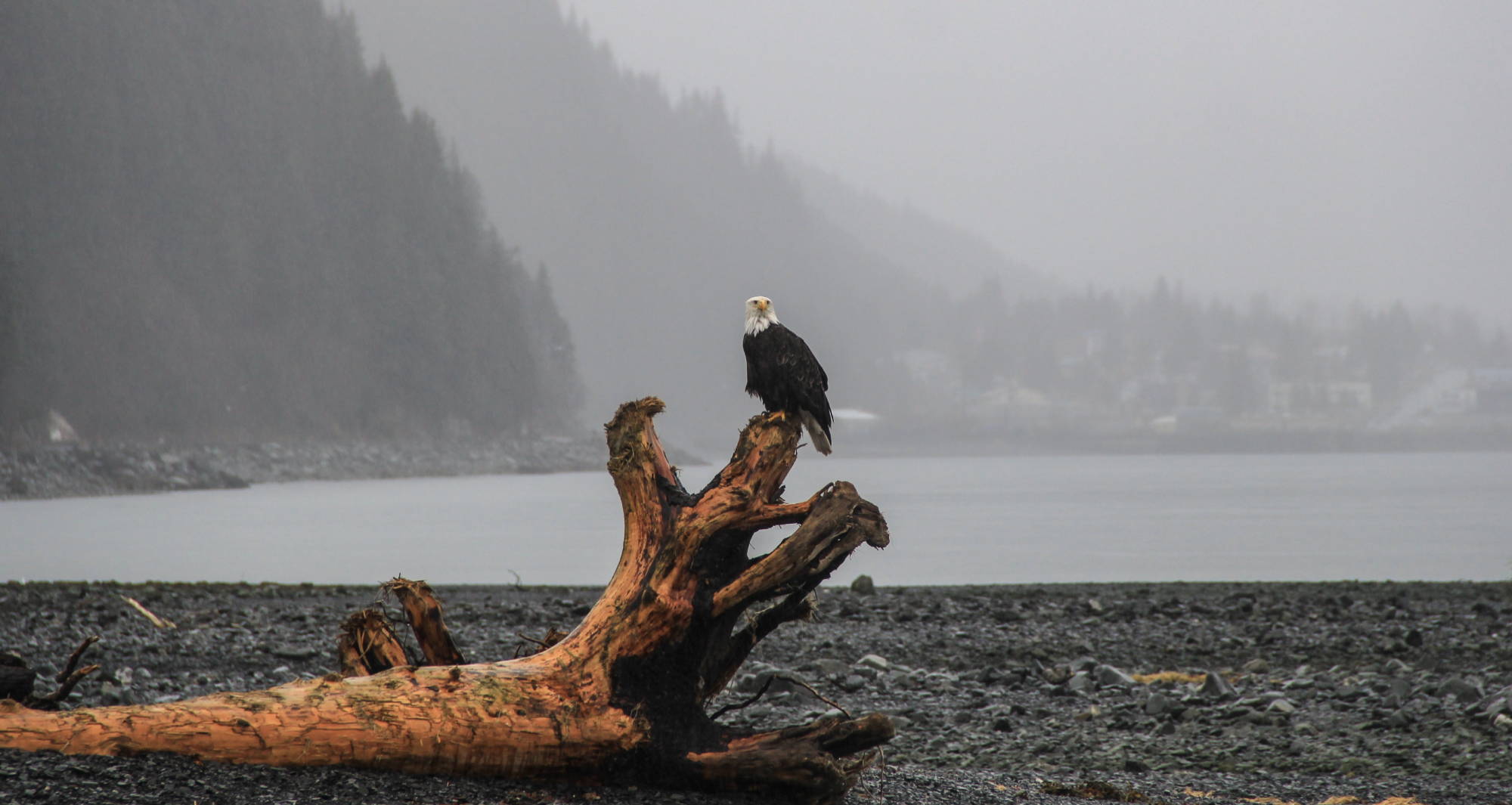 1. WHAT ARE THE TOP PLACES TO VISIT IN ALASKA?
Alaska is full of some of the most beautiful national parks as well as some great cities nestled within short driving distances of the Alaskan wilderness. Here are some of the most popular destinations:
Denali National Park

Glacier Bay National Park

Homer

Juneau

Anchorage

Kenai Fjords National Park

Katmai National Park

Ketchikan

Mendenhall Glacier

Hubbard Glacier

2. WHAT IS THE BEST TIME TO VISIT ALASKA?
The best, and therefore most popular time, to visit Alaska is from June to August when the temperatures range from 50-70 degrees Fahrenheit. This is the time that brings in the most tourists, so if you're trying to avoid the crowds you can opt to visit around April/May or September/October when the weather is still mild but not as warm as the summer months.
If you want to visit Alaska in pursuit of seeing the northern lights, then the best time to visit is from August to April when the night skies are darker and allow for better visibility. These are also the coldest months so packing for that kind of trip will be a slightly bigger ordeal.

3. IS A CRUISE THE ONLY WAY TO VISIT ALASKA?
Around 50% of the tourists Alaska gets each year come by cruise. It's a popular option because it allows you to see many highlights without having to plan or arrange anything yourself.
However, it also comes with a number of environmental concerns and, in most cases, the money tourists spend on those cruises ends up in the hands of large international corporations when it could be going towards local business.
So no, a cruise isn't the only way to visit Alaska and it's definitely not the most exciting option! There are many adventurous tours you can take offered by local Alaskan companies and you can customize your trip based on the thrills that interest you. There are backwoods camping tours, kayaking tours, and even locally run small ship cruises!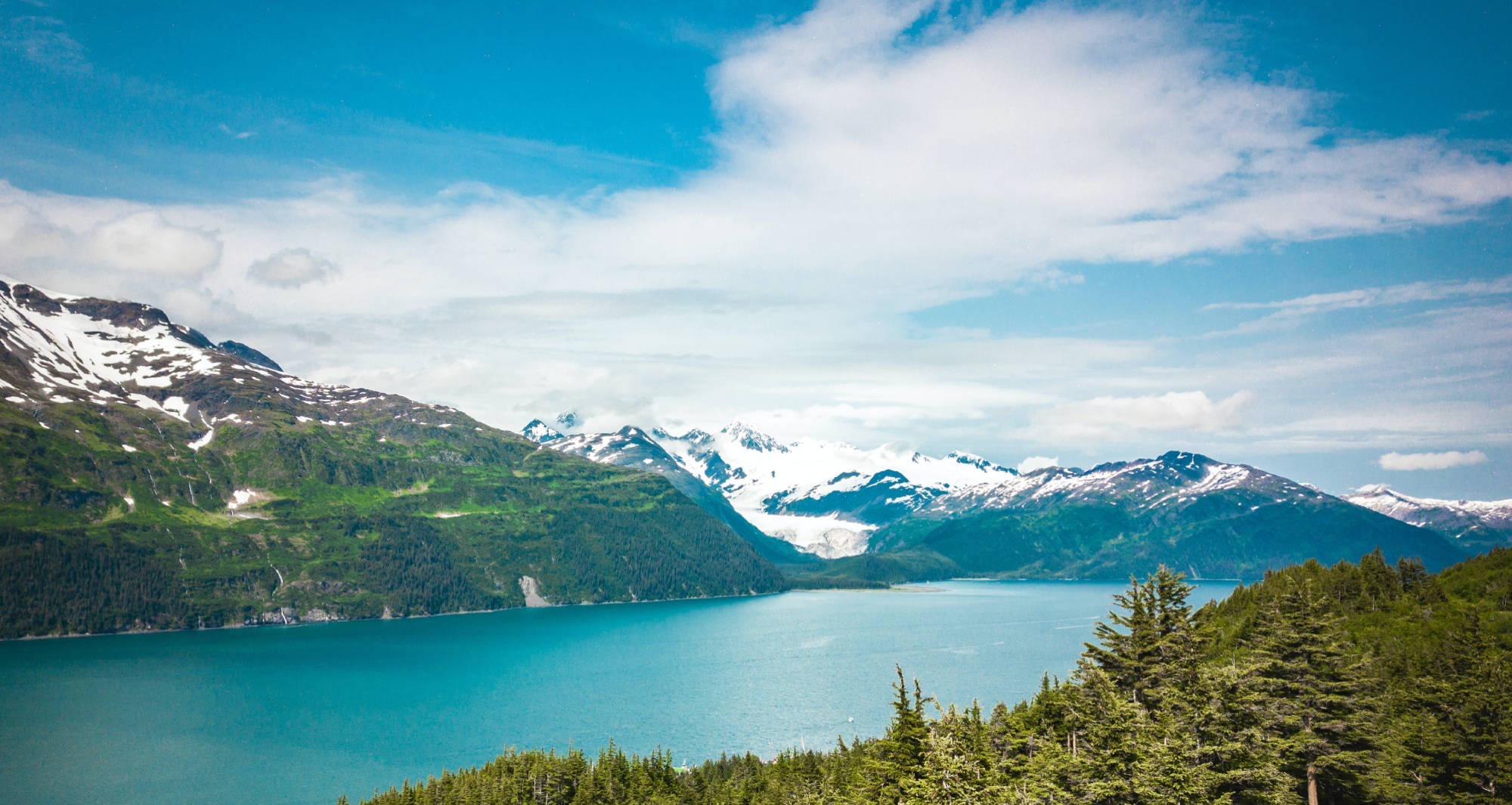 4. CAN YOU VISIT ALASKA ON YOUR OWN?
Yes! You can certainly plan your own trip by car, by rail, or by flying from different cities. There are tons of resources online for planning any kind of solo Alaska trip. All you have to do is decide what you want to see the most and there's definitely a detailed description of how to get there to be found.

5. IS IT EXPENSIVE TO VISIT ALASKA?
I won't mince words here. Yes, Alaska is an expensive place to visit no matter how you go about it. All-inclusive cruises are one of the most popular options and honestly end up cheaper than a self-led trip in most cases.
Unless you're planning to hike out on your own and sleep in the backcountry (which you should absolutely not do unless you're sufficiently experienced and trained at navigation because most of the hiking in Alaska is not trail-based) you should expect to spend a pretty penny on tours, accommodation, and transportation.

ALASKA PACKING LIST: CONCLUSION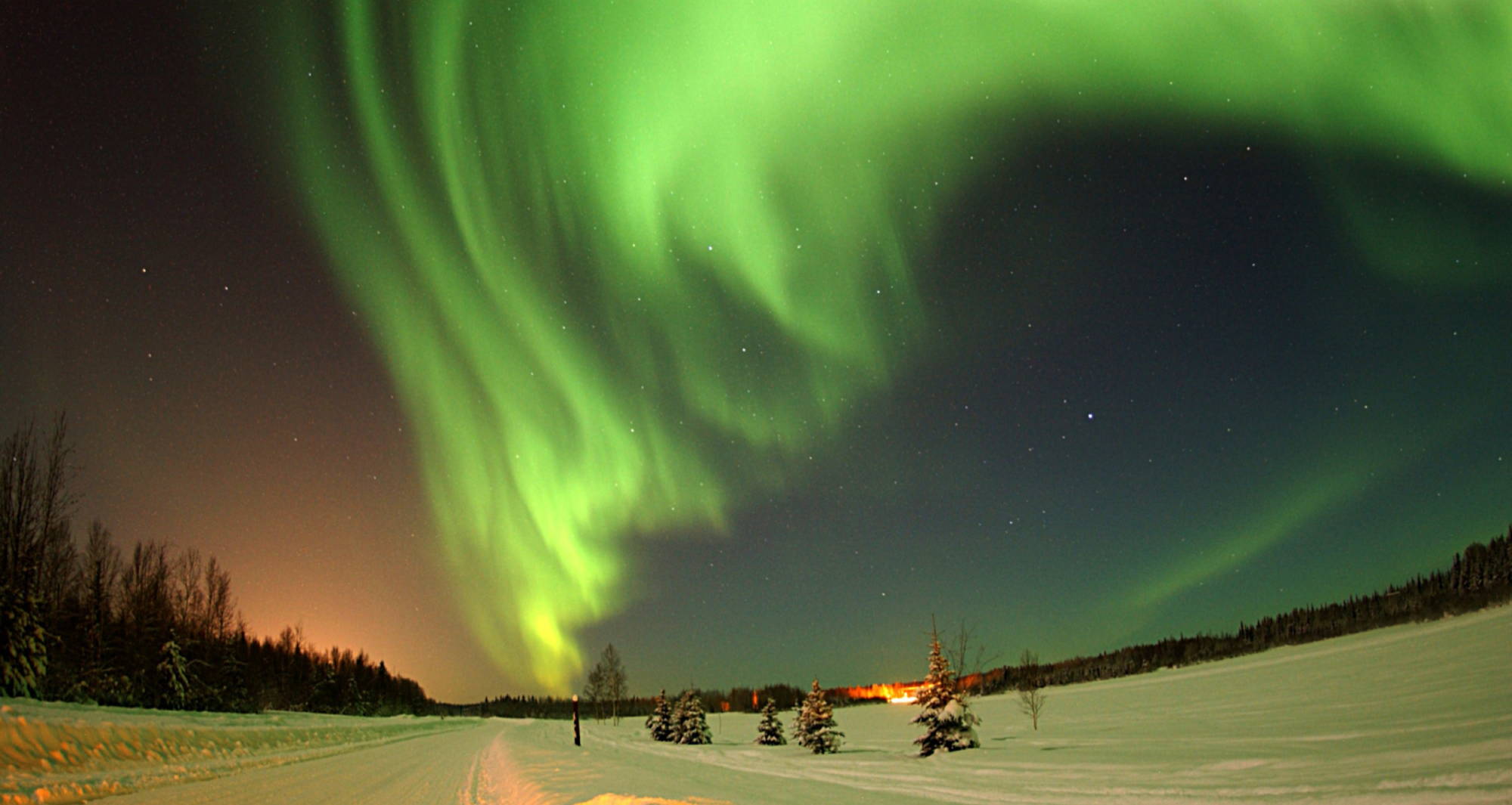 Alaska is a top destination for those who love exploring the outdoors and with good reason! If you follow this packing list for Alaska you should have everything you need in order to safely and comfortably enjoy the wonders of this beautiful state!
Are you planning a trip to Alaska? Are there any other essentials you think deserve a space on this list? Leave your thoughts in the comments!
---