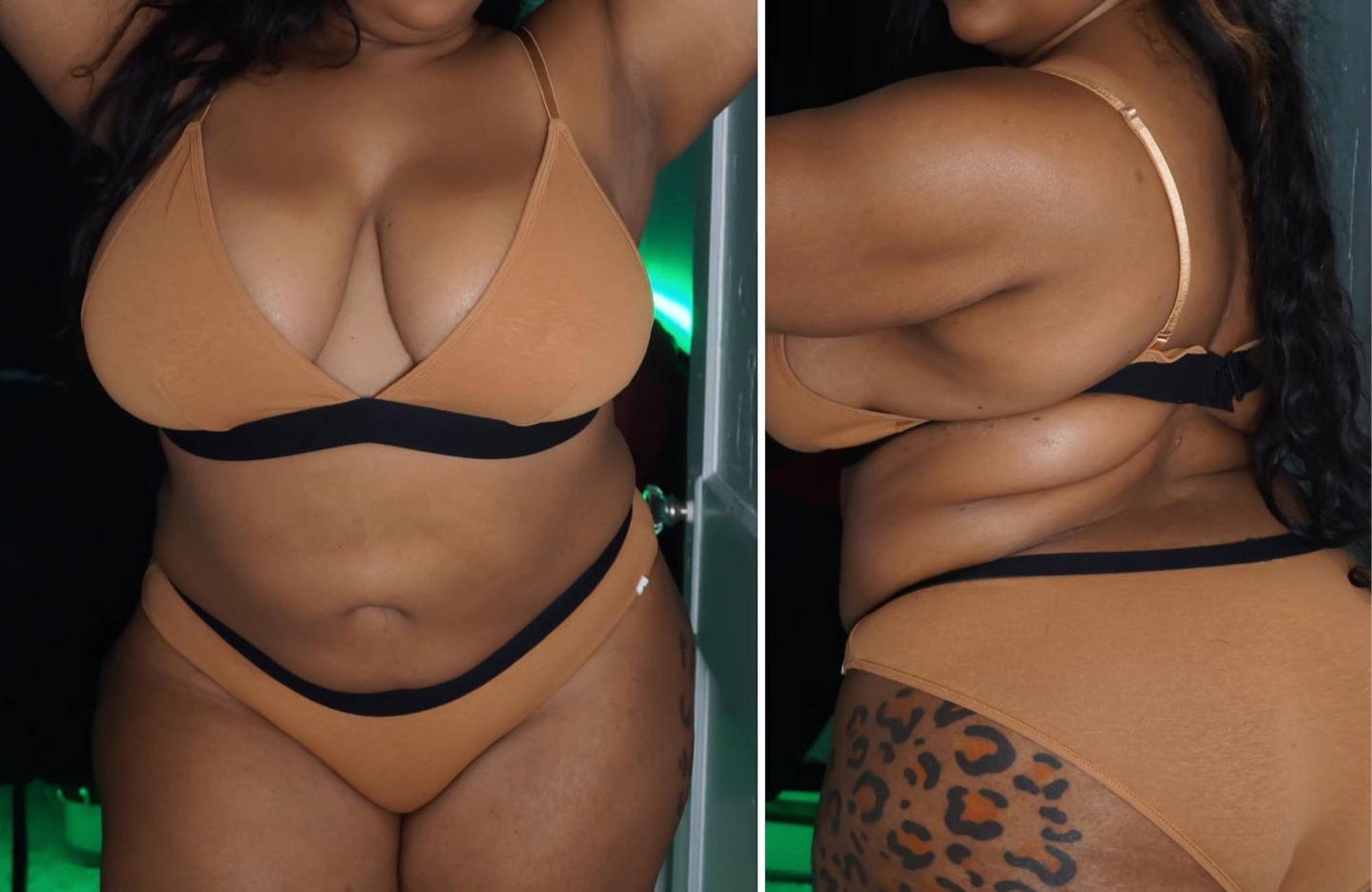 As a person with a body, some days it takes all I have just to reach some level of body acceptance. Sometimes I feel like I'm literally the most attractive person to have ever graced this earth (you're welcome for existing), while other days I want to spend hiding in the closet.

Growing up, I thought that you could be fat or skinny and tall or short. That was it in terms of body judgement. Come to find out, you can also be insecure about butt shapes, FUPA, hip dips, acne, breast shapes, thumb stockiness, a sweaty vagina, and literally any other aspect of your body. It's exhausting!

Then, with the rise of the body positivity movement, I was all of a sudden expected to not only accept my body, but love every little aspect of it at all times. Like, I'm sorry, but sometimes my body just kinda bums me out.

That's why I've been super interested in the transition from body positivity to body neutrality within the body acceptance movement in the past couple of years. If you're wondering what the difference is between all of those terms, you're not alone. I've been on a journey of self-love and acceptance for years now, so I've broken down everything below for ya!

WHAT IS THE BODY ACCEPTANCE MOVEMENT?
Before we get into the specifics of body positivity vs. body neutrality, let's first get introduced to the body acceptance movement. It's also referred to as the fat acceptance movement, fat pride, fat empowerment, and fat liberation movements.

The movement is about ridding the world of the social stigma around fat bodies. This includes everything from accommodating larger bodies in public spaces like airplane seats to the Health at Every Size movement to improve the medical care fat people receive.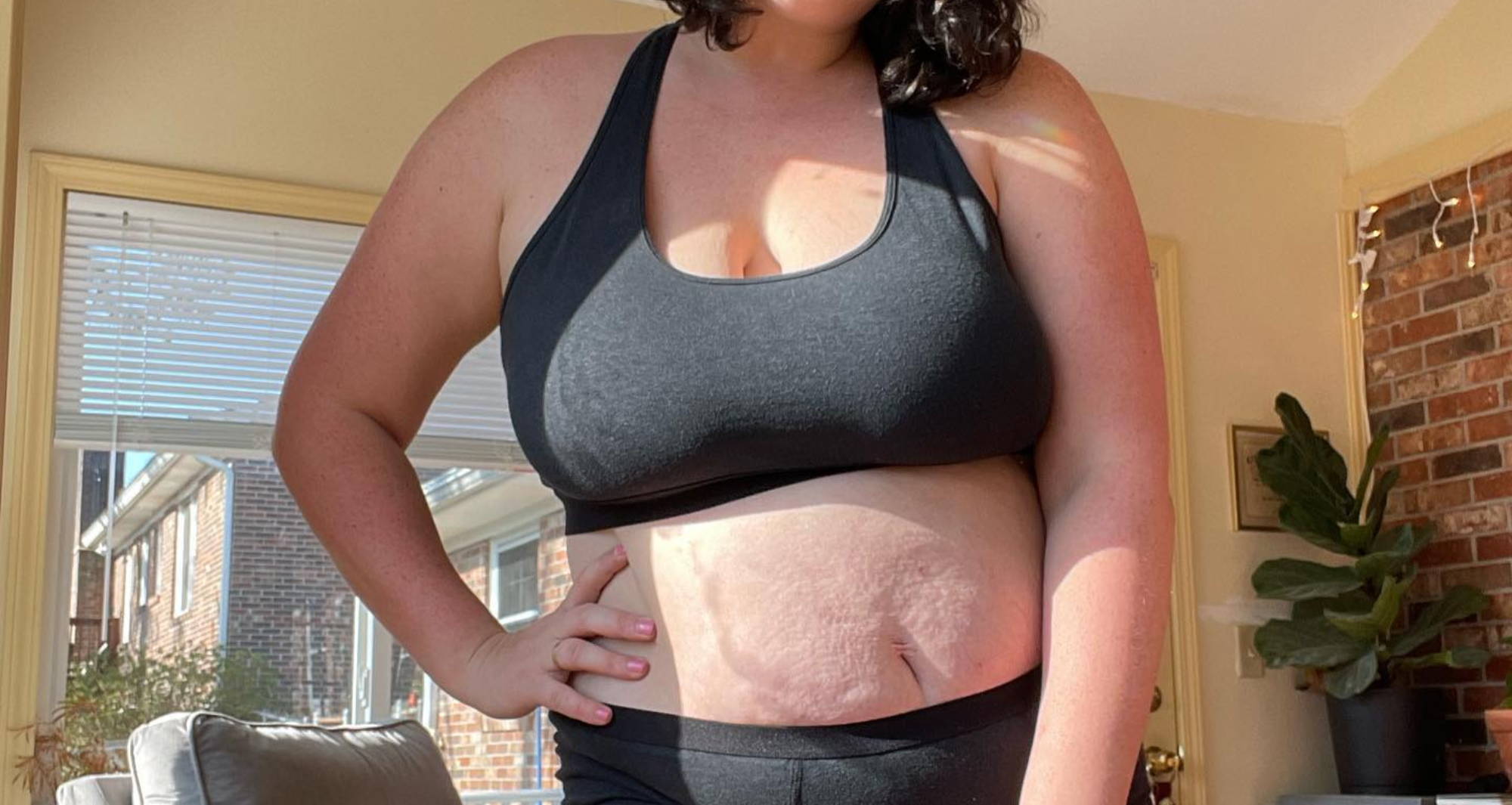 Body positivity is a social movement that challenges current beauty ideals that center around thinness. Instead of the standard idea of beauty being thin, white, and non-disabled, all bodies should be celebrated and loved. It places a lot of responsibility on individuals to love their bodies aesthetically (that's key).

THE HISTORY OF BODY POSITIVITY MOVEMENT
The idea of body positivity came about during the 1960s around the time of National Association to Advance Fat Acceptance and the Fat Underground's establishment. It wasn't coined as a term until 1996 with the foundation of The Body Positive by Connie Sobczak and Elizabeth Scott, which aimed to create a community of people healing from self-hate.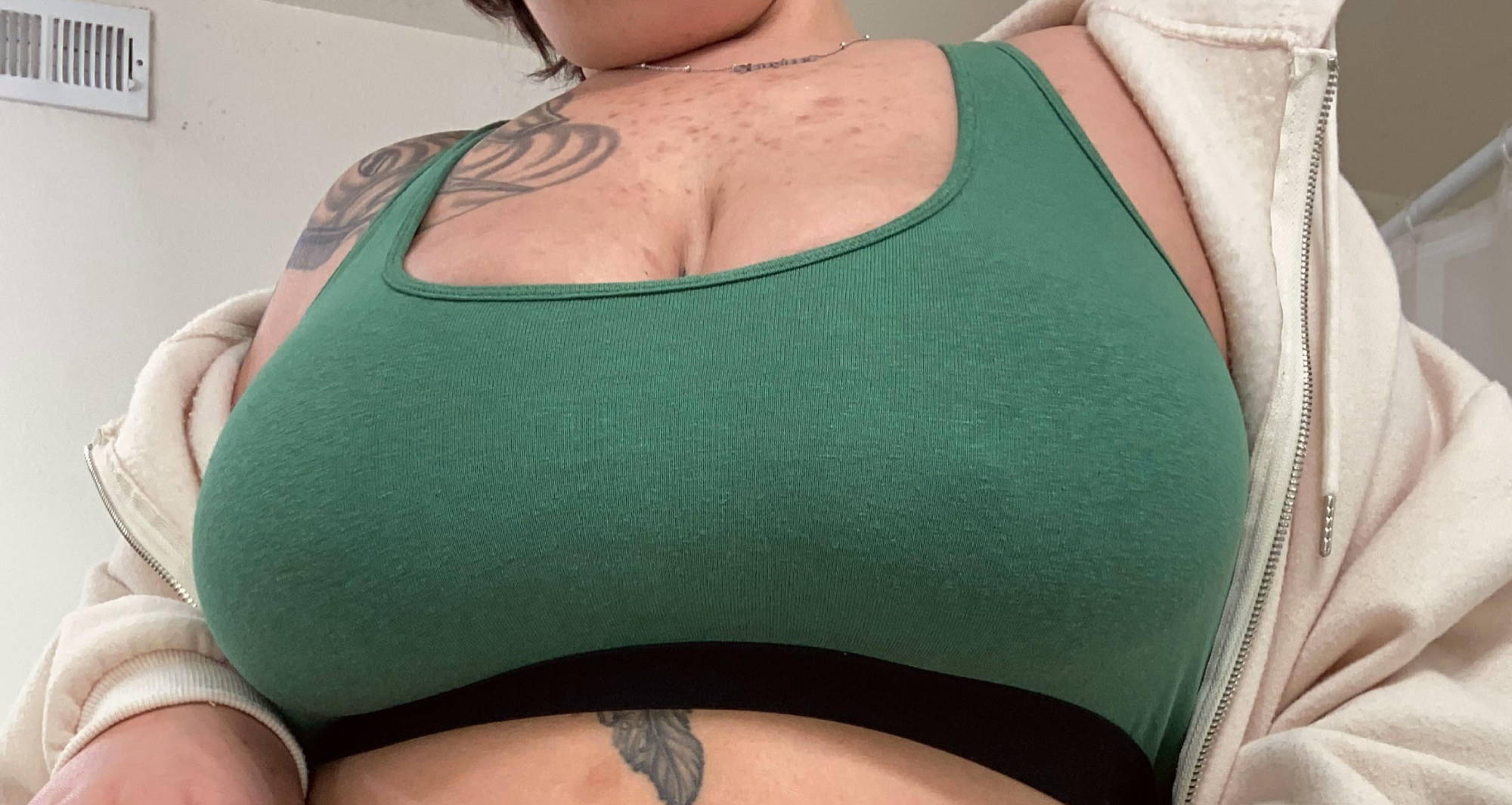 Body positivity began to take off as more and more people used hashtags like #bodypositivity, #lovetheskinyourein, and #selflove on Instagram from 2012. Influencers like Tess Holiday, Jessamine Stanley, and Mama Cāx all helped bring the idea of body positivity to the forefront.

Of course, what started as a movement around radical self-love has started to become a more watered-down, personal responsibility to love yourself philosophy as it has spread across the internet. Read below for some common criticisms of the movement.

A CRITICAL LOOK AT THE BODY POSITIVITY MOVEMENT
Like any social movement centered around marginalized bodies, some people have a lot to say about the body positivity movement. Let's get into some criticisms of the body positivity as it exists today: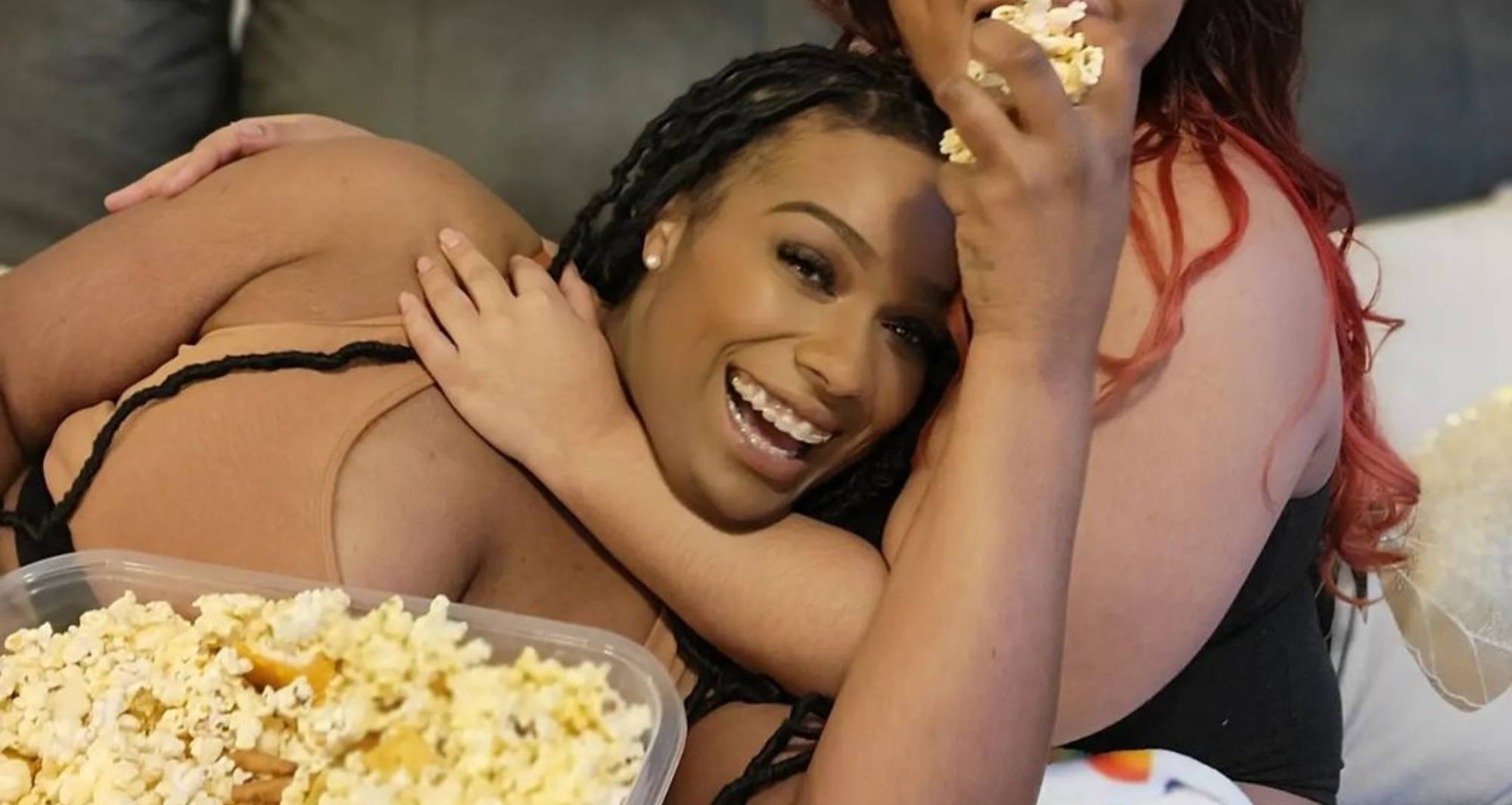 Fatphobic people love to claim that fat people existing and feeling beautiful somehow promotes obesity. Anybody else still trying to understand why Jillian Michaels would try to check Lizzo of all people by saying we should stop celebrating her body because it promotes obesity?? Like, girl?? Are you okay??

It's obviously not how life works. People don't become obese because they see people in larger bodies loving themselves. Obesity is genetic or based on environmental influences outside of your control in most cases. Myth officially busted! A hashtag on Instagram does not cause obesity (who woulda thunk?).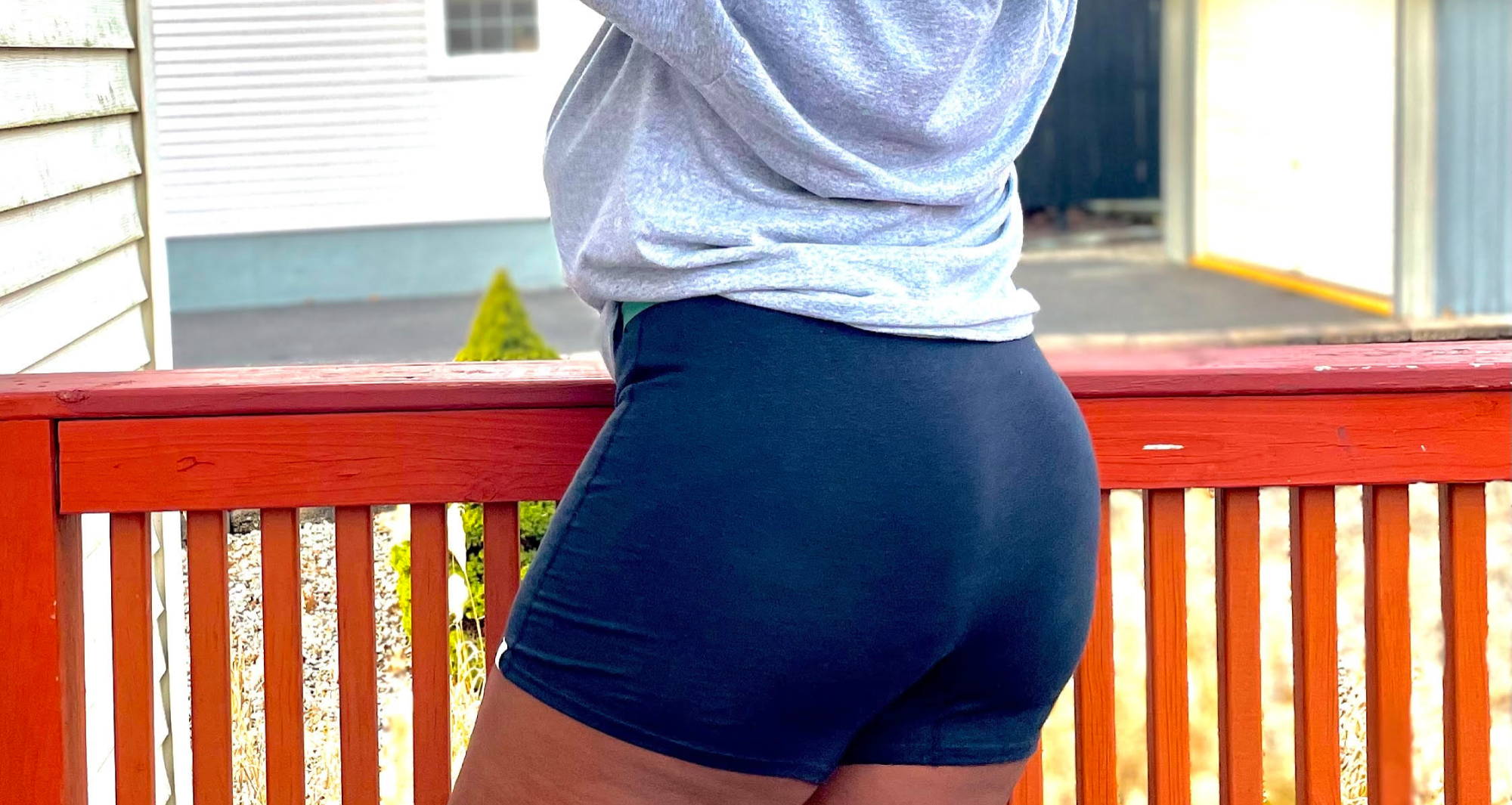 2. BODY POSITIVITY HAS BEEN CO-OPTED BY BRANDS
What started as a movement by and for fat people, particularly fat people of color, is now the body politics equivalent of greenwashing. As in, brands that are not size-inclusive or fat accepting now use body positive language to sell their products. You'll find a lot of clothing brands talk about body positivity while not selling sizes above a 14… the average American woman is about a size 18.
If a movement is now mostly taking place in paid advertisements, it's probably not serving the people it was created for.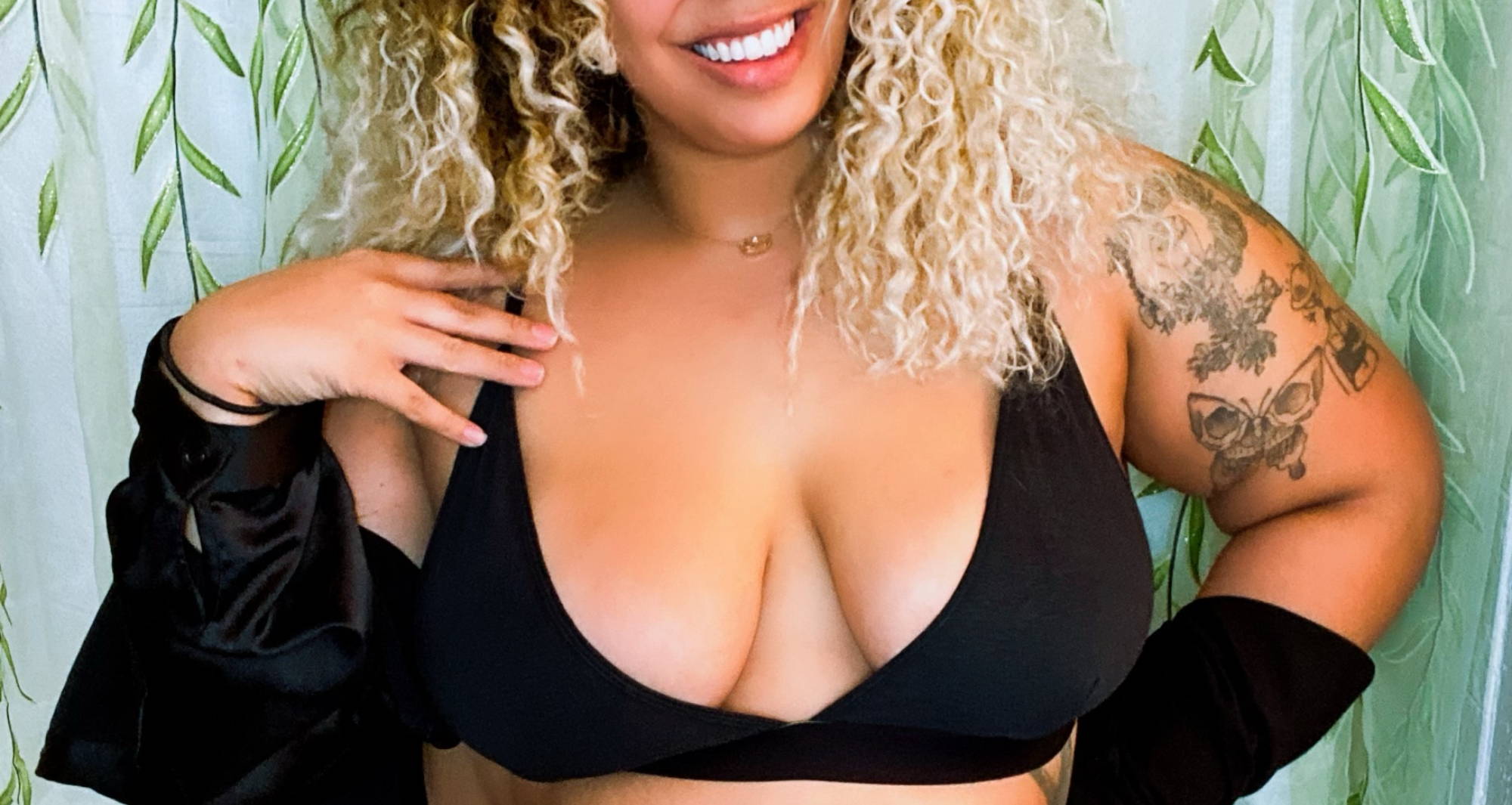 3. BODY POSITIVITY CAN DEMONIZE NEGATIVE FEELINGS
Body positivity can feel like it's asking us to unconditionally love every part of ourselves everyday, not allowing us to feel negatively about our bodies.
Phrases like "love the skin you're in," "be confident at any size," and "everyBODY is flawless" can feel like there's no room for insecurity within the movement and that's just not realistic.
It's a lot of pressure to have to love how each part of your body looks at every second. Taking that weight off of your shoulders can be even more beneficial on your journey of radical self-love.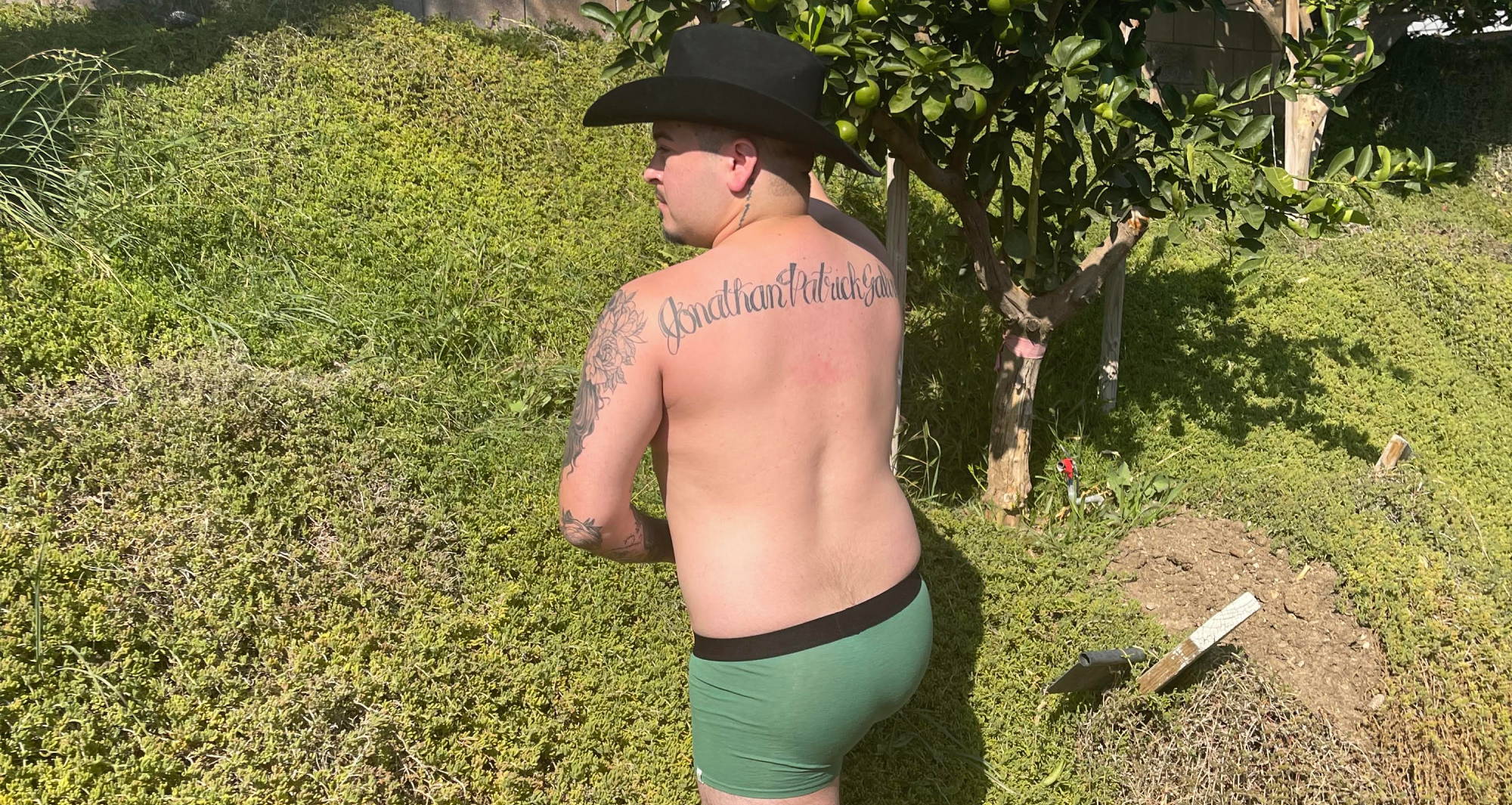 4. IT FOCUSES ON BODY APPEARANCE
Most of the hashtags and conversations within the body positivity movement (online at least) centers the appearance of your body and beauty standards.
This focus on the personal responsibility of loving the appearance of your fat body ends up minimizing the very real discrimination that fat people have to face in society. Fat people have to fight weight bias and stigma while receiving medical care, which can have disastrous consequences.

Fat discrimination is very real and very harmful to the health and wellbeing of fat people. While loving the appearance of your body is a worthwhile goal, making it the centerpoint of the movement does not really change anything about societal accommodation and inclusion of fat bodies.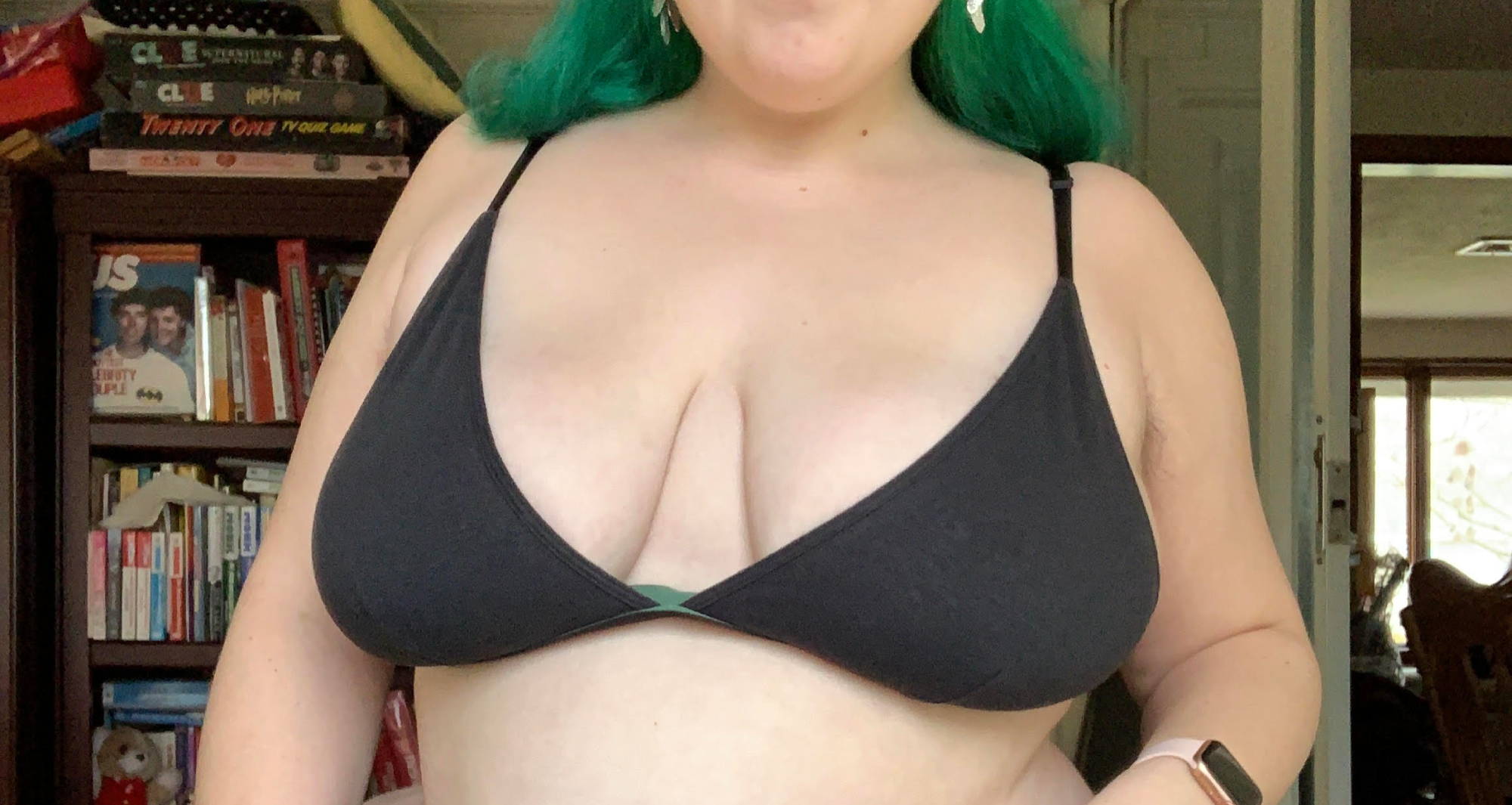 5. THE SOCIAL MEDIA SPACE CAN BE EXCLUSIVE TO NON-HEGEMONIC BODIES
Even though body positivity as an idea of radical self-love of all bodies was influenced heavily by the Black and Queer feminist movements of the 1970s and '80s, the movement has become whitewashed and still plays on a lot of hegemonic ideals of beauty. Woo, say that five times fast!
Basically, even though the body positive movement is about celebrating all bodies regardless of size, race, gender, age, or ability, most images online tagged as body positive are still young, thin, white, cis-gender, non-disabled women.
In fact, in one study, cis-gender white women who wore sizes between 0 and 4 showed up more frequently under the hashtags #bodypositive and #bodypositivity than any other body size. In the same study, they found that 70% of the images under those tags were white women, almost all were of non-disabled women aged 18-35 years old, and 90% were of cis-gender women.
The online movement is leaving out the voices and faces of transgender, non-binary, fat, elderly, disabled, and non-white people.
So, with all of these criticisms, it can be easy to just dump on the entire idea of a body acceptance movement. However, it's because of these that the movement has started to transition to a philosophy of body neutrality. If you're wondering, "what is body neutrality?," let's go through it together below!
Body neutrality is a mindset based around thinking outside of appearance in terms of your self-worth. While body positivity is all about loving every inch of your outer appearance, body neutrality says our worth is external to our bodies.
The body neutrality movement promotes a neutral view of your body. AKA no more having to look at yourself in the mirror every morning to repeat affirmations that you don't always believe (anyone else??).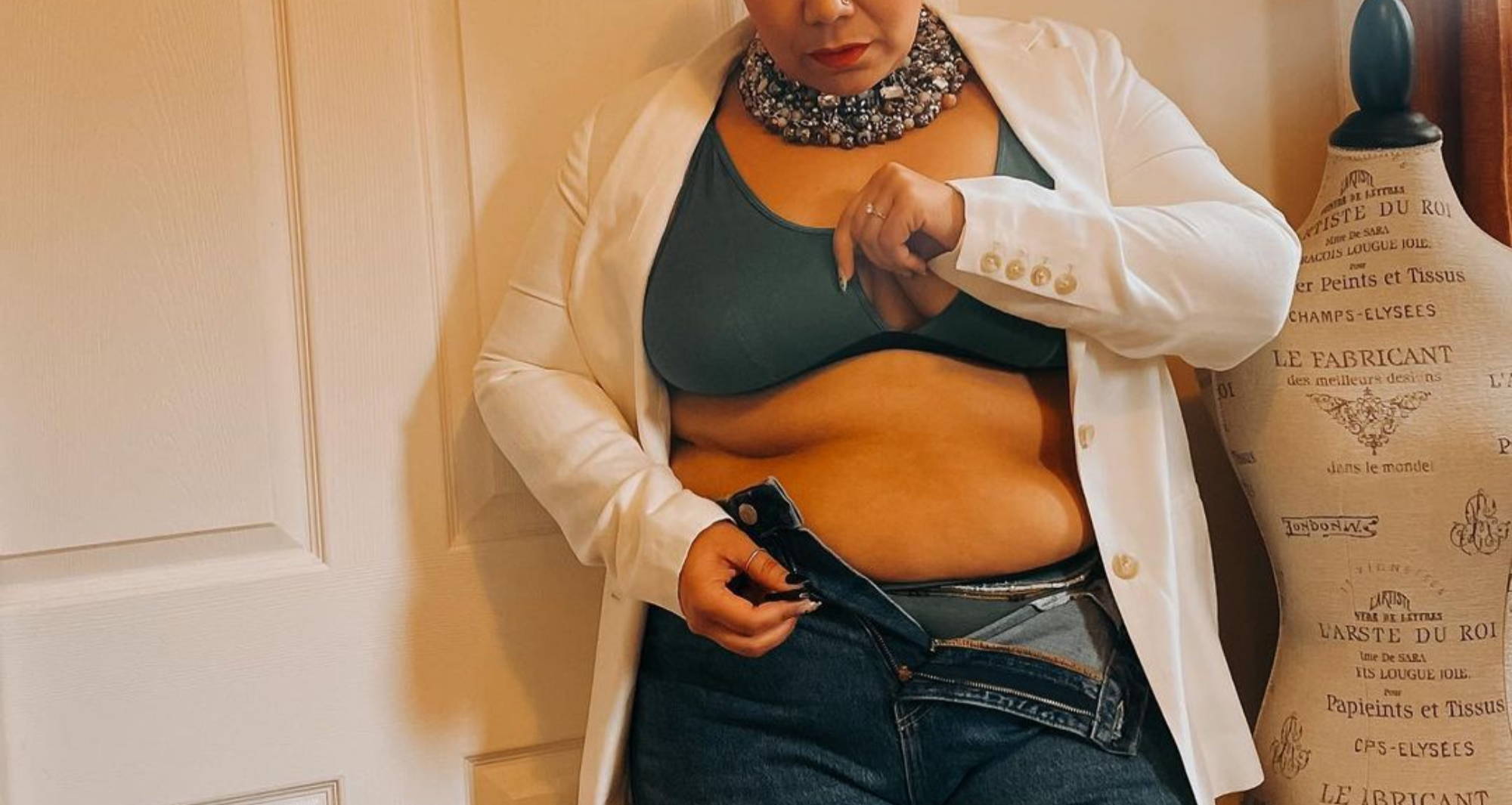 Instead of focusing on your least favorite body part, you can simply observe the thought and then realize that your body does not determine your worth!! After all, even if I was the ugliest person on the planet, I would still deserve love, kindness, and inclusion!!
This way, it's also more inclusive to people with disabilities or chronic illnesses. As somebody with an invisible illness myself, it can be tough to live in a world where my worth sometimes feels tied to my body, both aesthetically and functionally. But body neutrality fights that.
Body neutrality was in part created by intuitive eating dieticians, so it does have a basis in mindfulness with your body. It centers both nutrition and satisfaction-based eating, rest, and joyful movement. So self-care in a real way, not just in a glass of wine and face mask type of way (although that's good too!).

So TLDR: body neutrality is about your worth being greater than the appearance of your body. You can appreciate the functionality and the aesthetics of your body, but you should not base your self-worth in your body.

WHY THE BODY ACCEPTANCE MOVEMENT IS SHIFTING FROM BODY POSITIVITY TO BODY NEUTRALITY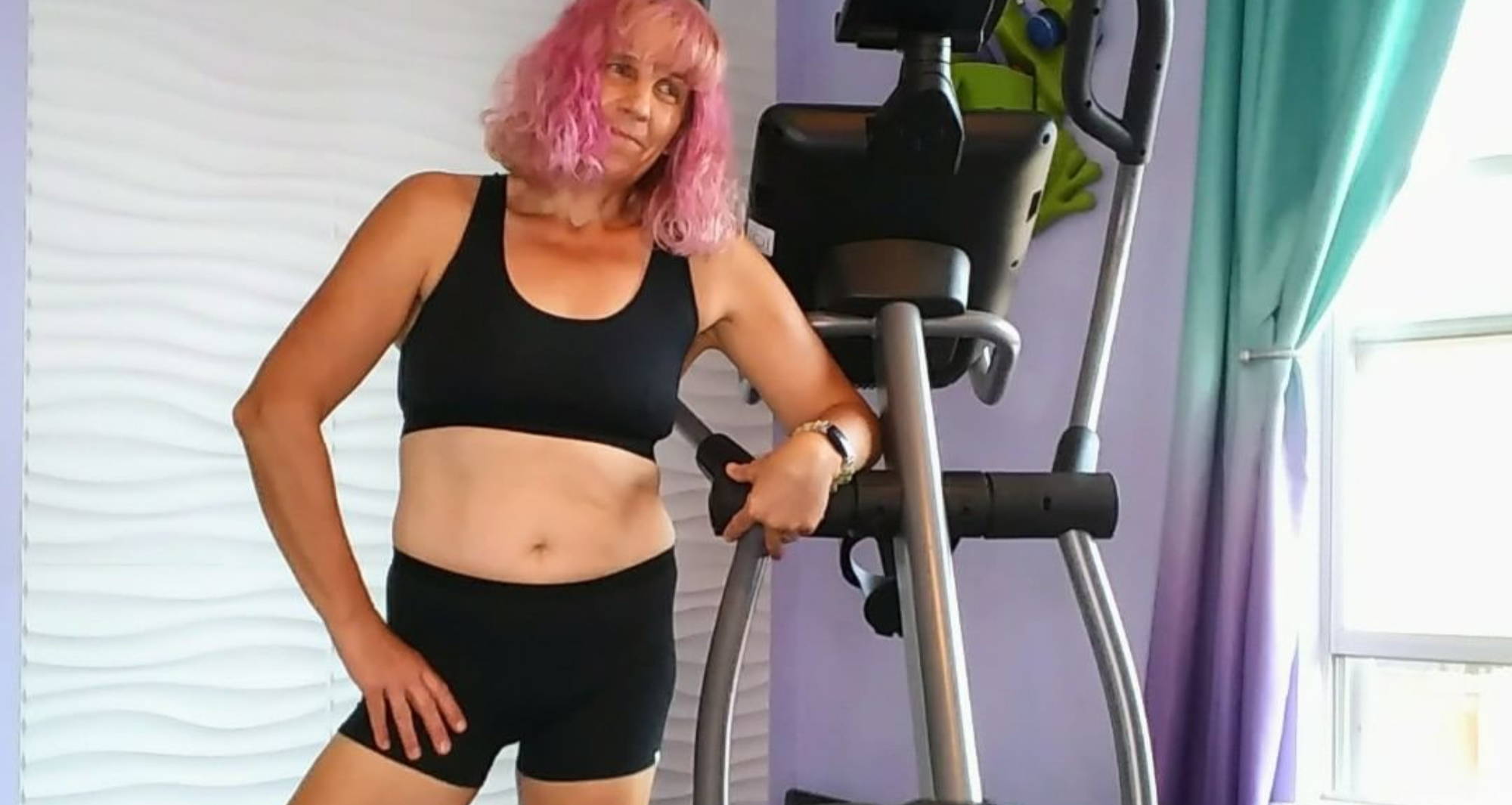 In response to issues within the body positive movement, many people within the fat acceptance or activist circles have started to transition to a philosophy of body neutrality.
It's more inclusive, less focused on appearance, and rejects the idea that our worth as human beings is in any way related to the way our body looks or works. Personally, I'm a huge fan!

TIPS FOR CHANGING YOUR MINDSET AROUND HOW YOU VIEW YOUR BODY
If you're as inspired as I am by all of the amazing work being done by fat activists for body acceptance, I've got some tips on how to approach your body with more love and grace without falling into the toxic body positivity detailed above!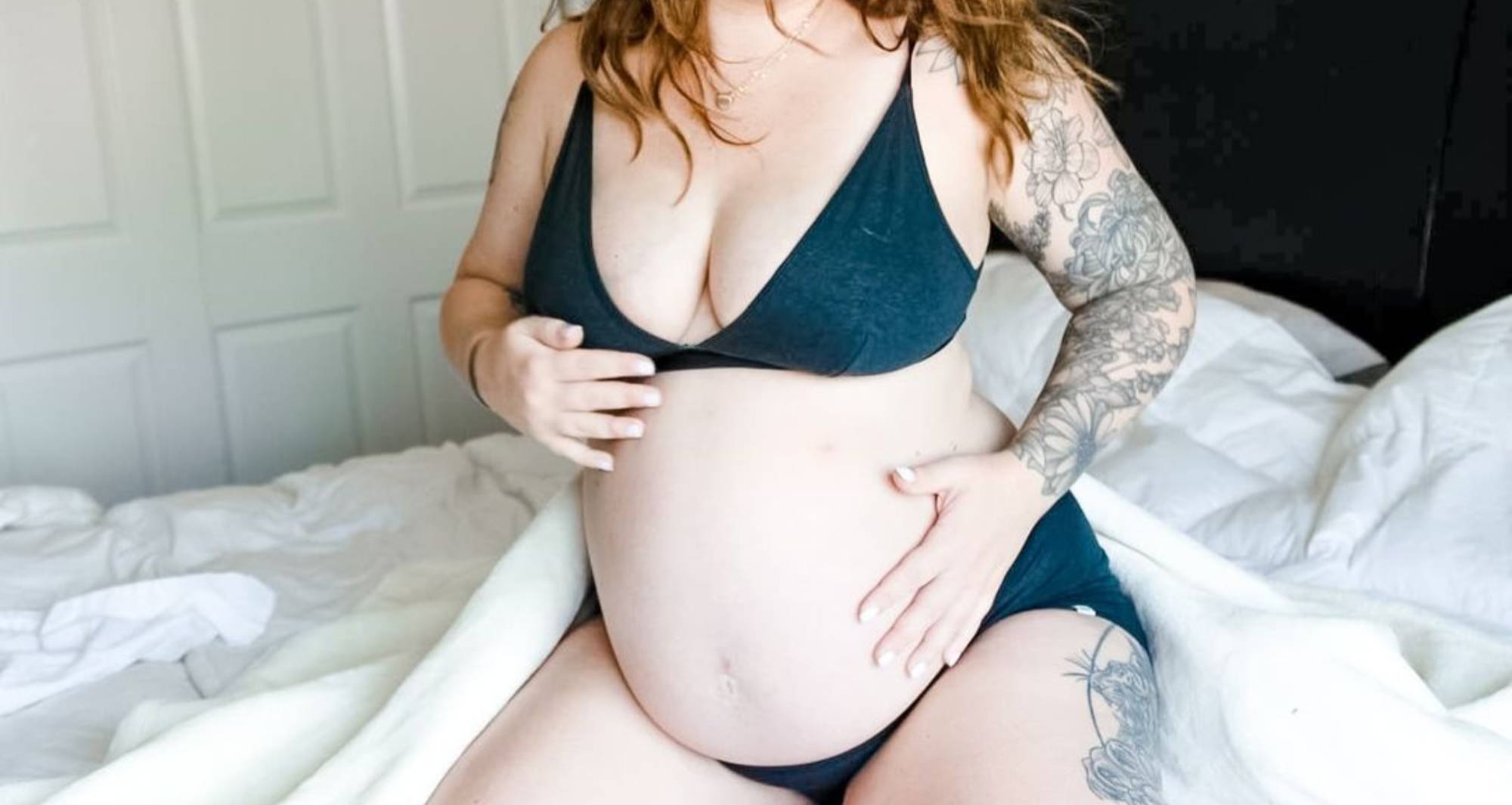 1. FOLLOW BODY POSITIVITY AND BODY NEUTRALITY INFLUENCERS ON SOCIAL MEDIA!
Filling your feed with actual body positive and neutral folx is a great way to bring another perspective into your endless doom scrolling (just me?). Make sure you follow a group of diverse voices within the body acceptance movement! Here's some of my favorites on Insta:
@meganjaynecrabbe

@itsmekellieb

@mattchuupicchu

@dietitiananna

@nehaparulkar

@mikzazon

@simonemariposa

@kelvindavis

2. SWITCH FROM APPEARANCE FOCUSED TO FUNCTION FOCUSED VALUE
It can be really difficult to just jump into neutral or positive thinking about your body if you've been living in a marginalized body all of your life. Society constantly reminds people who does and does not "fit in." I've found a lot of success in reminding myself that my body is here to serve me in life–no matter what I currently look like.
That looks like focusing on what you body does for you. Does it help you climb mountains? Pick up puppies? See the beauty of the world? Those are all great things to focus on!
Of course, I say this as a person with immense non-disabled privilege, so if this tip doesn't work for where you're at with your body, don't claim it (and see the next tip)!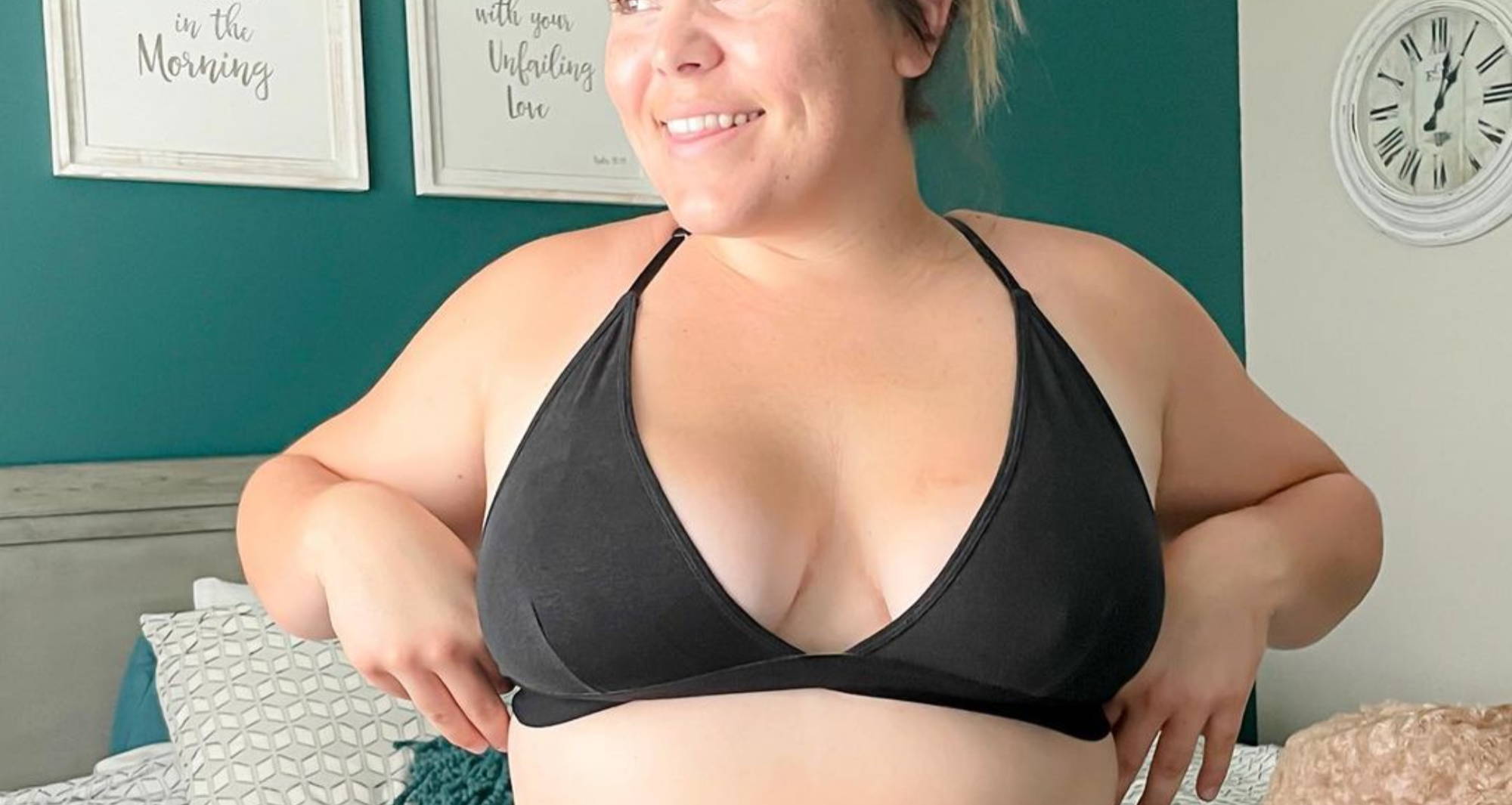 3. REPEAT AFFIRMATIONS ABOUT YOUR VALUE AS A HUMAN OUTSIDE OF YOUR BODY
Focus on affirmations and value statements about your non-physical attributes.
Here are some phrases you can try:
I am resilient and will make it through anything life throws at me

I am worthy of the things I want in life

I will show up for myself and the people and causes I care about

I am smart and creative and can solve any problem I encounter.

4. GET RID OF CLOTHES AND UNDERWEAR THAT DON'T FIT
A sure fire way to ruin my day is if I try on the outfit I've been creating in my head all week only to discover the pair of pants I was envisioning no longer fit my body. Who can relate?

Get rid of your clothes that no longer serve you, sustainably of course. Learn what to do with old underwear and clothing like donating, upcycling, or recycling.

If you need to replenish your wardrobe afterwards, make sure you take your time with the buying process. Figure out the best plus size bras if you don't have any comfy ones. Take your measurements and use them when ordering stuff online, so you don't have to play the "will it fit?," game when your package arrives (my least favorite game).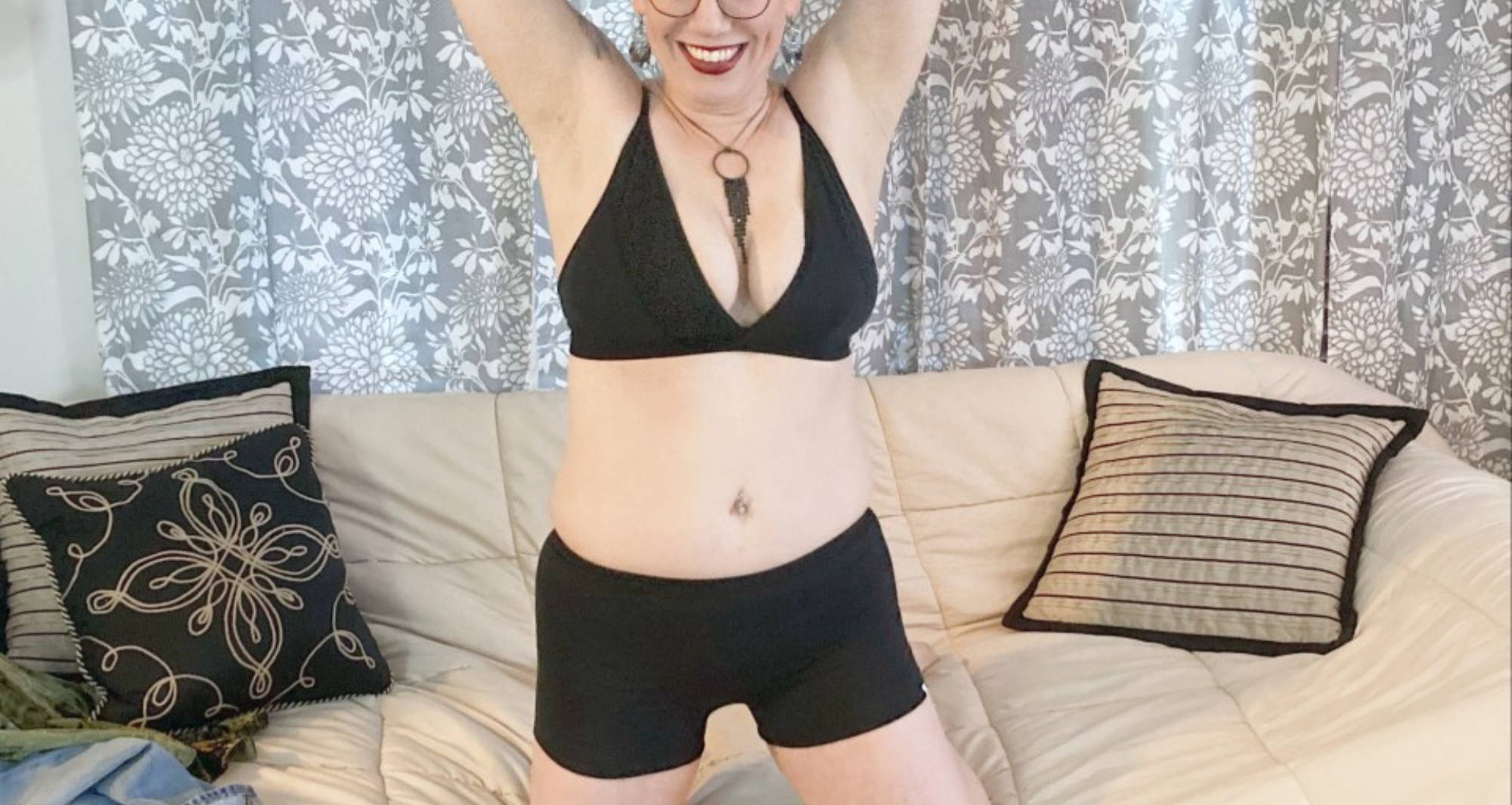 5. DITCH THE SCALE (BOTH AT HOME AND AT THE DOCTORS)
This information changed my life and I'm pretty sure I'm legally required to spread it to everyone I can: you can decline to be weighed at the doctor's office!! What?!

If you have insecurities about your weight or body size and it's keeping you from the doctors, guess what babe? Just say no! If your doctor isn't down with it, check out Find a Health at Every Size® Professional and ditch your doc.

And at home? Ditch the scale. There's almost no reason you need to know exactly how much you weigh. Of course, if you have a medical reason for needing a scale, please don't follow the advice of an underwear blog above your doctor.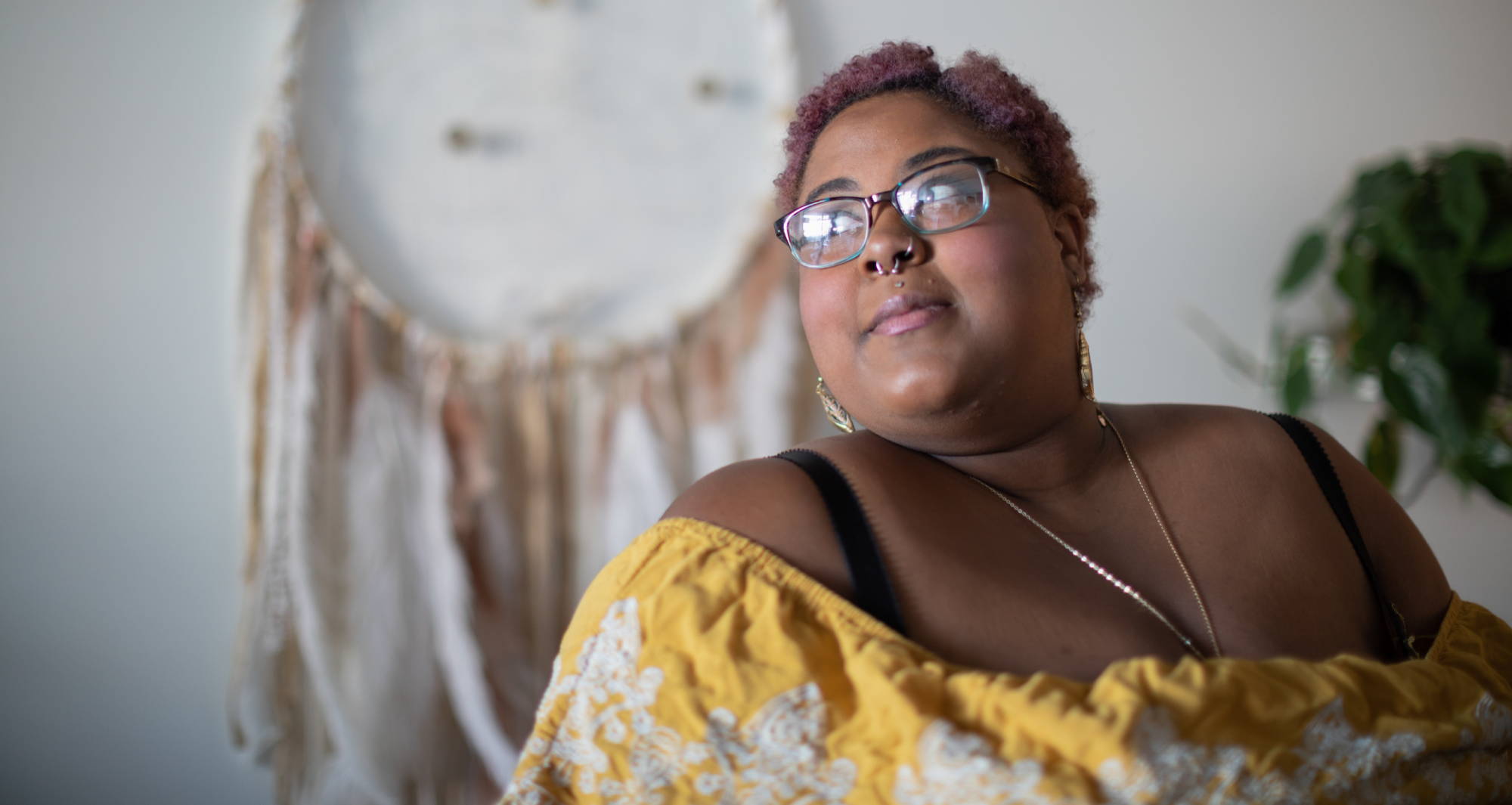 6. HIDE THINGS ON SOCIAL MEDIA
Don't tell any of my high school friends, but hiding people, hashtags, and words on Instagram might just be my favorite hobby. I'm a firm believer in trashing what doesn't serve you, especially on social media. You might want to hide friends that you follow if they tend to post things that make you feel worse about yourself. This is a lot less awkward than unfollowing somebody you see all the time, but still lets your social media be a safer space for your mind!

You can also hide hashtags like #fitspo, #health, and #diet. Going beyond just hashtags, you can also hide words if you're still seeing content that makes you feel a certain way about your body and self-worth. Remember, you only have to take in what you want!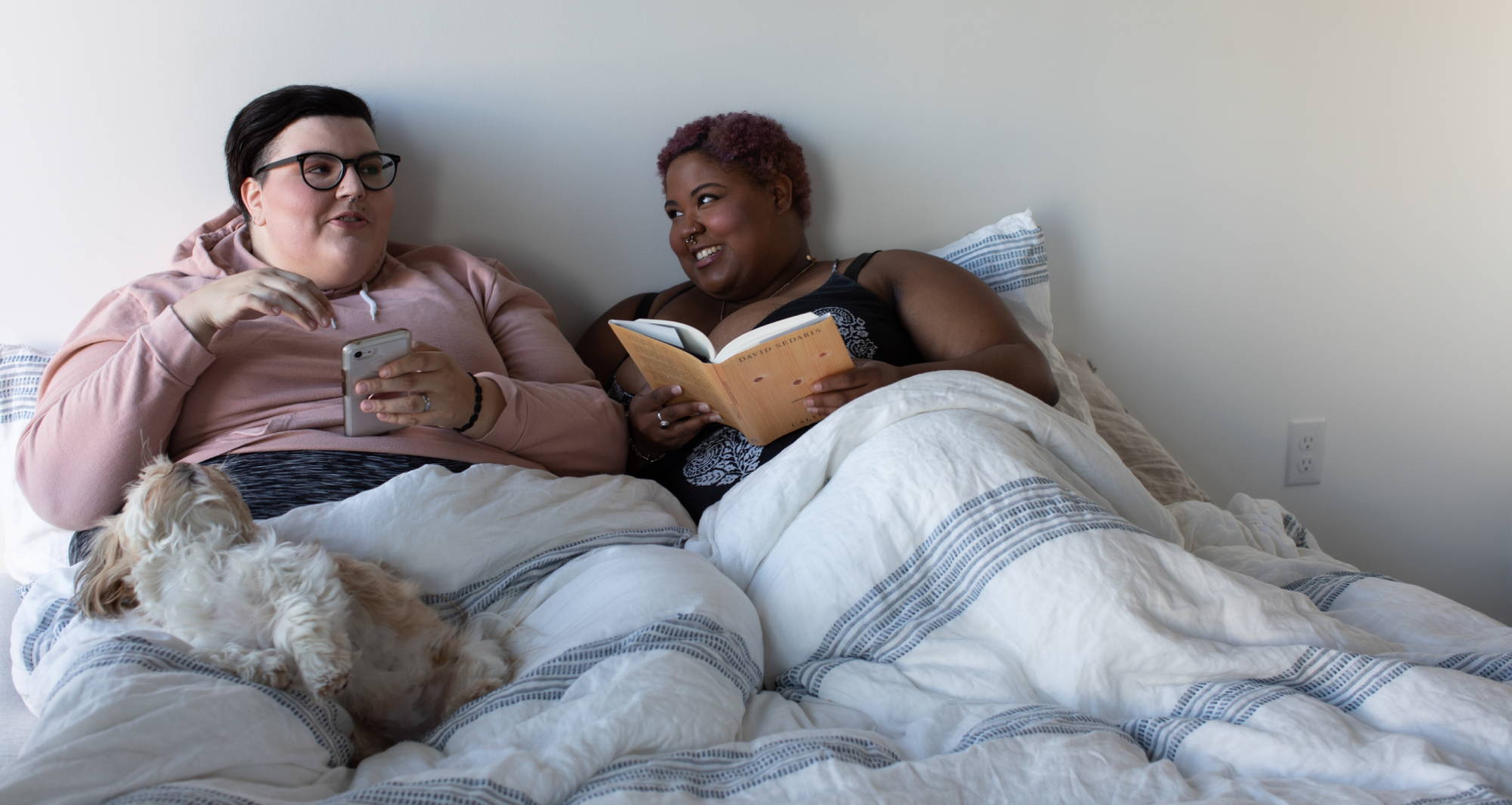 IN CONCLUSION: WHAT IS BODY POSITIVITY AND BODY NEUTRALITY WITHIN THE BODY ACCEPTANCE MOVEMENT
For a movement created by and for marginalized bodies, there's a lot of nuance within the idea of body acceptance. Body positivity started as a movement in radical self-love for all bodies, but changed into a social media and advertising machine that just serves up the same beauty ideals in slightly larger bodies sometimes.

Body neutrality came out of fat activists' frustration at value and personal responsibility for love being placed on the body altogether. Instead of needing to love the aesthetics of your body, appreciating how it serves you in life without tying it to your value as a human became the goal.

What mindset do you find yourself leaning more towards? A body positive, all-bodies-are-flawless approach? Or a body neutral, bodies-do-not-make-up-worth approach? Let me know in the comments!
---
---