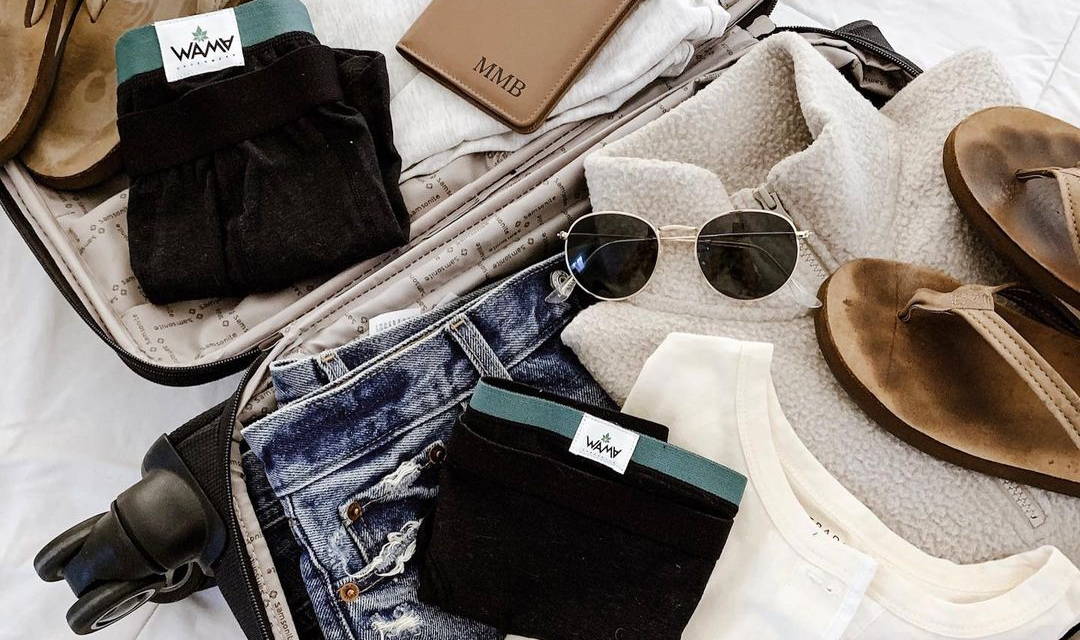 Ah, California, the land of sun, surf, stars, and hemp's more intoxicating sister. If you're planning a visit to the golden state, you will want to pack smartly according to your itinerary. That's where this extensive California packing list comes in!
Whether you're stocking up on road trip essentials for a bigger adventure or you're planning a single city visit (and need something specific like a San Francisco packing list), I'll be helping you make sure you have everything you need!
Planning a trip, especially one to a state with so much excitement to offer, can be exhausting, but packing doesn't have to be! Now, I'll admit I'm not the best at packing—I always do it last minute and I never consult any packing lists—so you've already got a leg up. Go you!!
After you read this list, you'll be able to just throw on your favorite travel underwear and hit the road (or the skies) with peace of mind that you're set for all your adventures! And, don't forget to upload the packing list at the end to make your packing even easier.
CALIFORNIA PACKING LIST: CLOTHES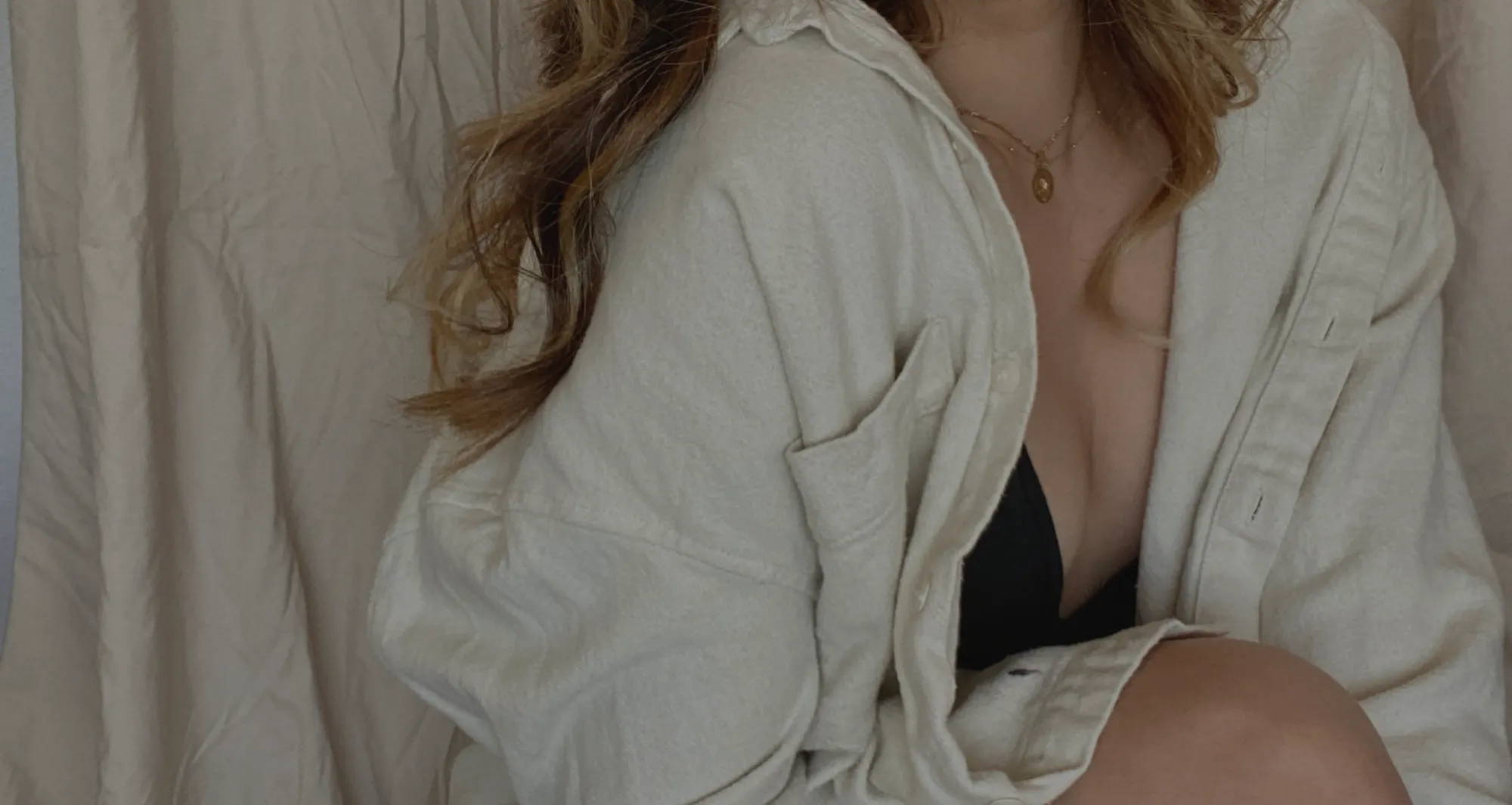 Clothes are by far the trickiest thing to pack, so that's why we're tackling them first! The first thing to consider is the nature of your trip. Of course, the amount and type of clothes you can bring depends on what you plan to be doing, but here are the basics of what you'll need
Underwear (7-10 pairs):

Always pack a few more pairs than you need, especially if you plan to have a lot of outdoor adventures. I recommend something light and breathable like a

hemp bikini

(or

hemp trunks

for the boys) because you don't wanna be getting swamp butt in the Cali sun.

Bras (2-3):

For my people with breasts, make sure to pack some comfy bras, too. I like something soft and compact like a

triangle bralette

because it's perfect for travel days. If your trip is all about the natural wild side of California, be sure to pack at least two supportive

hiking bras

.

Tops (5):

If you're visiting California in the winter or you're going to Northern destinations, you'll want to pack mostly long sleeves. For SoCal, the desert, or summer visits you'll want to pack mostly tank tops and short sleeves.

Shorts (2 pairs)

: Get those legs sizzling in the sun! What better place is there to rock some shorts than California? In the summer months, you might even want an extra pair (or a mini skirt for some spice).

Pants/Jeans (1 pair)

: Temperatures can drop at night, especially if you're in the North or camping in the backwoods so you'll want a longer pair of pants to keep you warm.

Athletic Pants/ Leggings (1-2 pairs)

: California is the land of outdoor adventure so athletic outfits are a must-have! Even if you don't plan on doing any hiking, it's good to have a stretchy pair of pants anyway for days that involve more walking.

Fancy Outfit:

Be ready for vineyard visits, fancy dinners, and nights out by packing one smart outfit. If you're doing a city-only trip then I definitely recommend expanding this to 3 nice outfits. And if you're camping/hiking, well, the bears need something nice to look at, right?

Swimsuit:

A swimsuit is a must-have in California even if you're not specifically planning a beach visit, thanks to the lakes, rivers, hot springs, pools, and more.

Warm Layer

: It's always a good idea to bring a light sweatshirt or a warm sweater no matter where you're going. Nights can get chilly, even in California!

Pajamas:

Sleepwear is a necessity even if you don't wear traditional PJs. Bring a dedicated t-shirt for sleep and a pair of

boy shorts underwear.

CALIFORNIA PACKING LIST: ACCESSORIES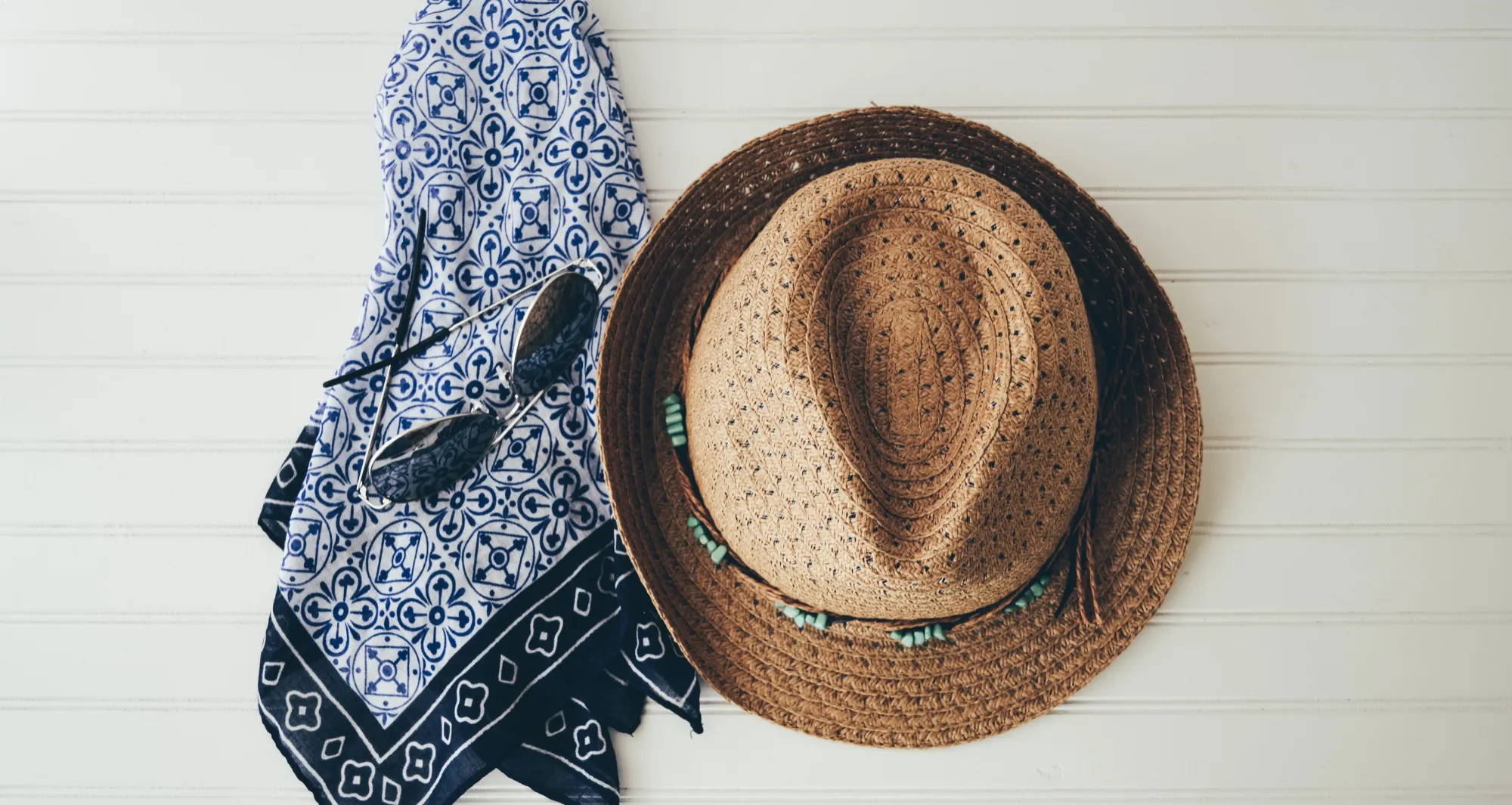 Accessories are the best friend of any good outfit. They can also be super practical and make your life just a tiny bit easier. These are all things you'll be happy to have no matter what destinations you are planning for.
1 pair of pants or jeans

: temperatures drop across the state at night, so you'll certainly want a pair of pants or jeans to stay cozy and warm while out and about in the evening. Why not try

hemp pants

?

1 pair of athletic pants or leggings

: there's so much adventure to be had in California, so pack athletic pants or leggings for those more active outings.

1 smart outfit:

Be ready for vineyard visits, fancy dinners, and nights out by packing one smart outfit. Think: a dress, jumpsuit, or skirt and nice top for ladies, and a button down and slacks for men.

1 swimsuit:

Whether you'll be lounging at the beach the whole time or just get the chance to take a dip in the pool at your NorCal hotel, make sure to be ready by packing a swimsuit.

1 sweatshirt or warm layer

: California nights get chilly, so stay prepped with a warm layer like a sweatshirt or light jacket in case things get nippy as the sun goes down or in case of cloudy days.

Pajamas:

you can either repurpose shorts and a t-shirt, pack dedicated PJs, or just

sleep in panties

or

mens boxers

.

CALIFORNIA PACKING LIST: ELECTRONICS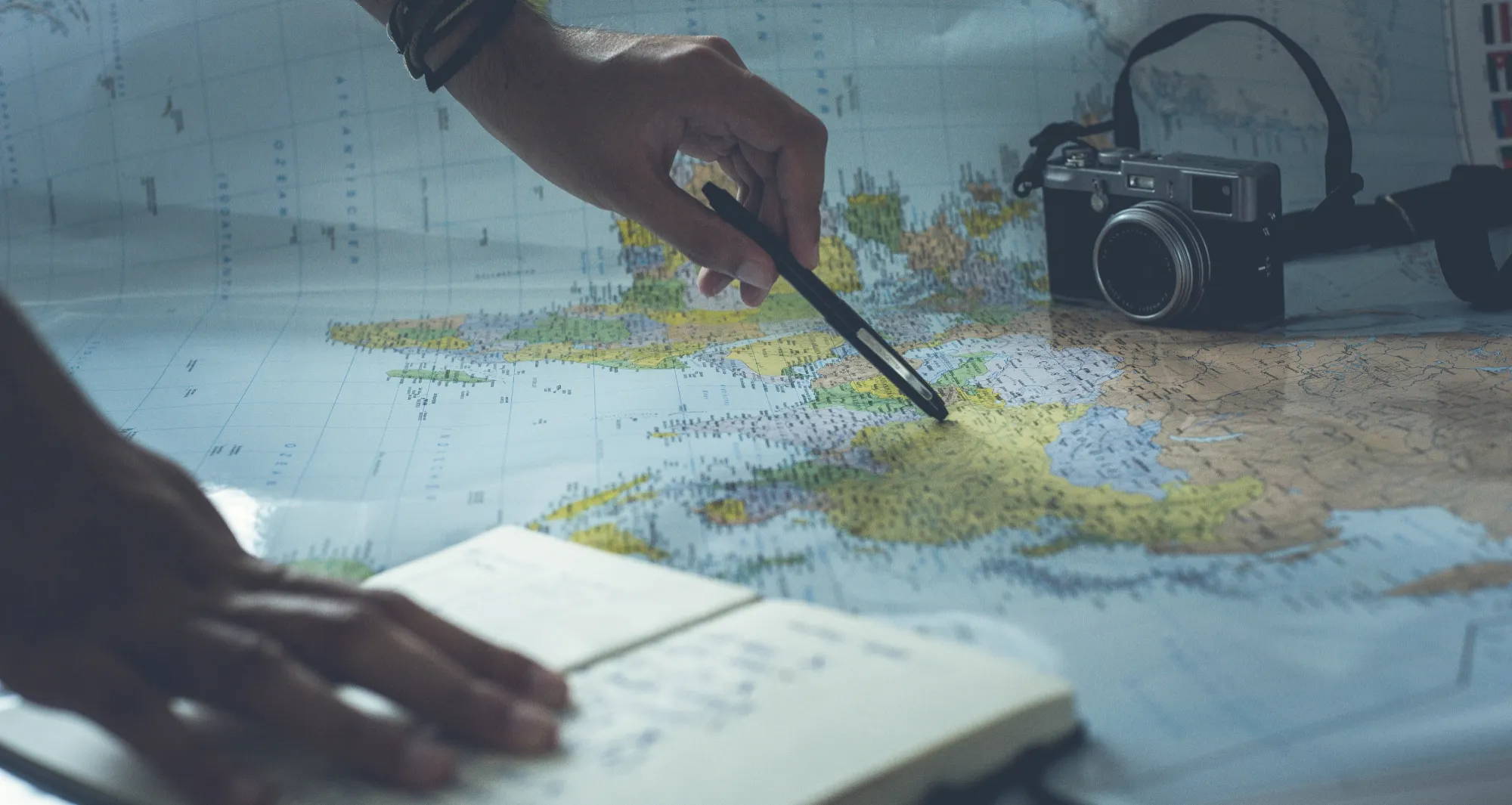 It's the age of technology, folks, and there are few of us who can live without it. I suggest leaving the bulky stuff like laptops and tablets at home (unless you need to work during your trip) and sticking to the essentials. Here's what might be useful to bring:
Camera:

If this is a first-time trip or one you don't plan on repeating, bring along a camera for great quality photos you can keep forever. I would also recommend a drone if you want to capture the awesome views on hikes.

Kindle:

An e-reader is the best way to carry some quiet entertainment for any part of your trip, whether you're trying to kill time on travel days or just need a relaxing moment.

Power Bank:

Adventure and exploration mean long stretches of time away from power outlets so a power bank is a must-have. I rely on my phone GPS for my dear life when traveling, so I know that's not something I'd want to be stuck without!

Portable Speaker:

A speaker is a great way to bring the party to any destination be it the beach, the forest, or even a boring hotel room.

Waterproof Phone Case:

This is a must-have if you plan on having any water-related adventures. Protect your phone from the elements!
CALIFORNIA PACKING LIST: TOILETRIES
Skincare and hygiene are important and should be kept up even on vacation. That doesn't mean you need your entire bathroom with you on your trip, but the essentials to keep your face and body happy are a must! Here are a few of the necessities:
Sunscreen

: Sun protection is a must for any season in California! You can pick some up once you're there if you have no checked baggage, but even a tiny tube of face SPF is great to throw in your carry-on.

Limited Makeup Bag:

If your makeup generally lives in a bag, I suggest making a selection and putting the necessities into a separate makeup bag with other toiletries. You definitely won't need your entire makeup collection for just a few days!

Dry shampoo:

You don't want to have to worry about washing your hair every few days when you could be adventuring. Dry shampoo is a perfect way to keep your hair at least looking fresh. In a pinch, sprinkling baby powder on your roots works too!

Bug spray:

This is a must-have for my camping friends or anyone who plans on spending time in the great outdoors. Those bugs can get bitey, especially during summer nights.

Aftersun care:

I sure hope you won't need this one but it's definitely good to be prepared in case the sun gives you a little too much lovin'.

Facial spray:

If you're going to be in LA or another major Californian city, consider packing revitalizing face spray. A fresh spritz will do you wonders after a long day in a smoggy city.
PACKING LIST FOR CALIFORNIA: WHAT NOT TO BRING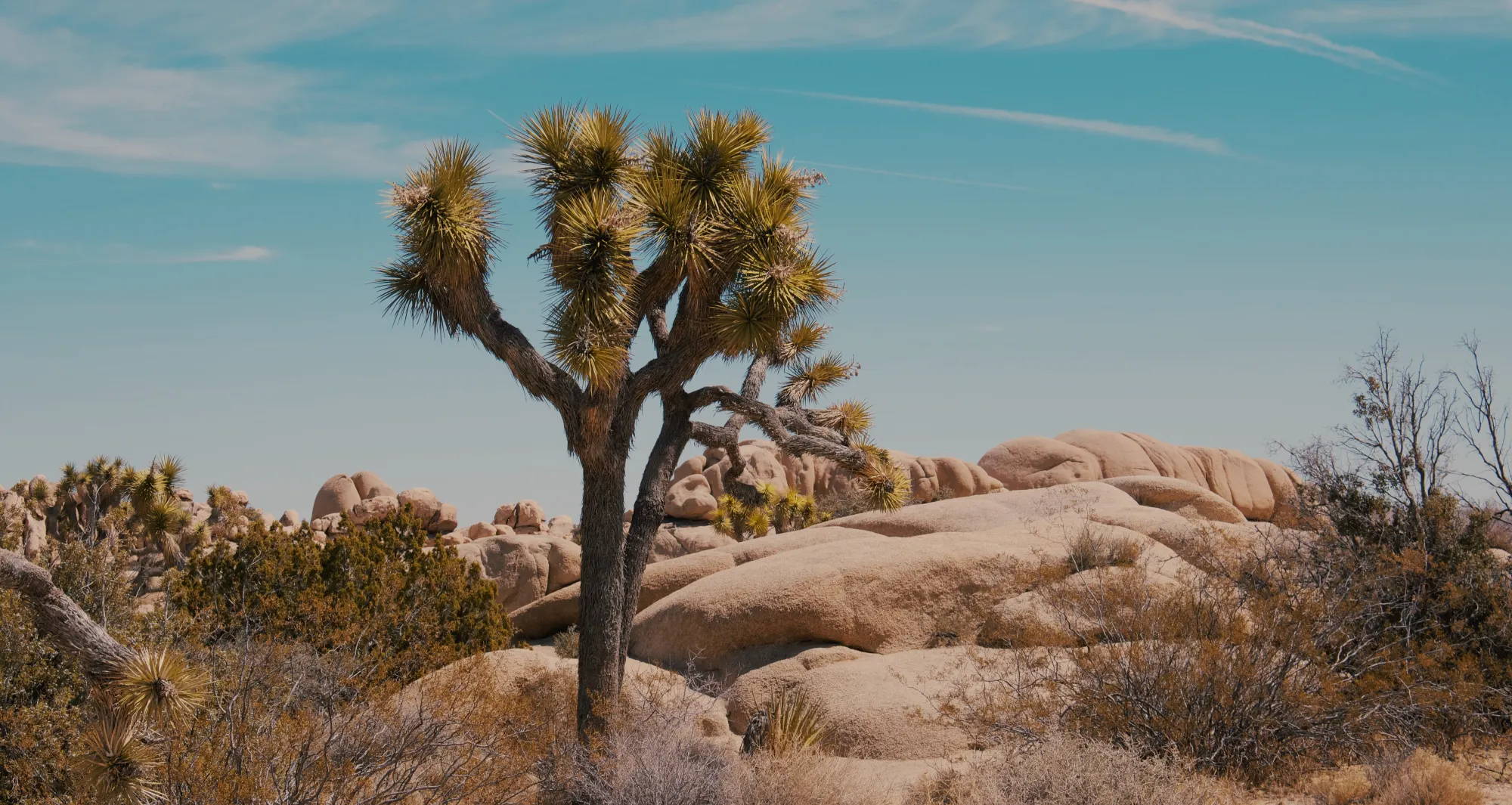 As a notorious over-packer myself, let me save you the trouble of having to lug around half your apartment on your vacation. These are some things you might be tempted to bring but won't actually need. Save the extra space for any souvenirs you may come back with!
Bulky Layers:

For most casual trips, a layer or two should be fine to keep you from getting chilly in the evenings. If you're planning to camp high up in the mountains, you will need to prepare warmer clothing but for anything else you shouldn't need more than a sweater!

Anything You Can Rent:

To save space, plan to rent what you can on the road, such as outdoor gear or anything for a specific activity.

Extra Food:

If you're planning a road trip around the great state, I recommend doing your grocery shopping once you arrive instead of dragging cans of tuna and ramen soups in your carry-on.

Anything Not TSA Approved:

If you're flying to California

you may need to be a little more strategic with what you can take, especially if you can only bring a carry-on. Be sure to check the

TSA's guide

on what you can and can't bring with you on your flight.

PACKING LIST FOR CALIFORNIA: REGIONS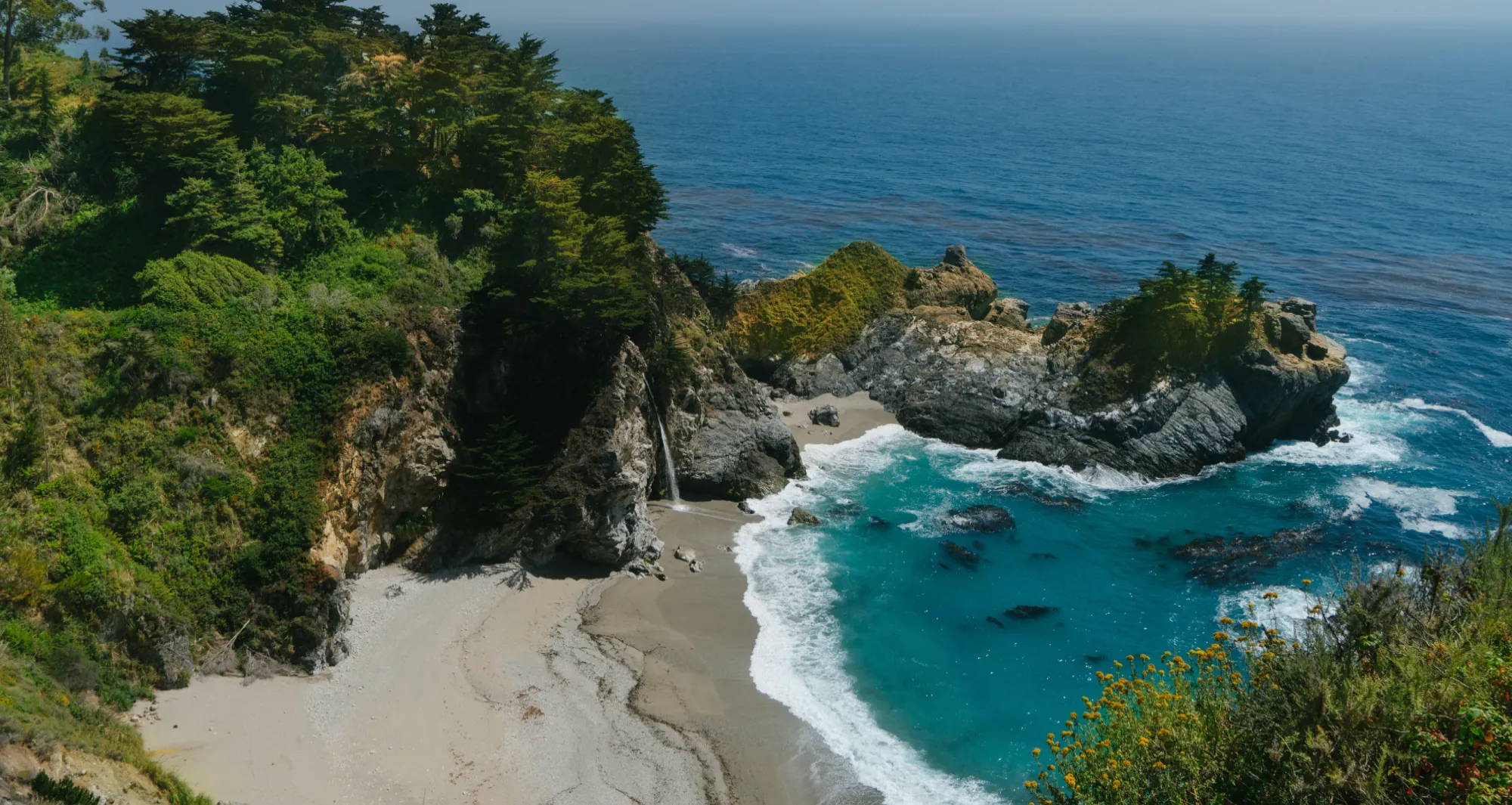 California is one heck of a big state. That means all the more to explore, but it also means that you may need to be prepared for different climates and situations. These are the regions you're likely to end up in and a few tips on how to prepare for each one.

SOUTHERN CALIFORNIA & CALIFORNIA BEACHES
Southern Cali is a dream for all the beach bums. This is the spot with sun and hot weather year round so it's the place to go if you're in need of some vitamin D (or vitamin sea). With that in mind, make sure to pack:
A beach coverup and towel

Sun protection

Rain gear in winter (because even in SoCal it does rain)

NORTHERN CALIFORNIA & WINE COUNTRY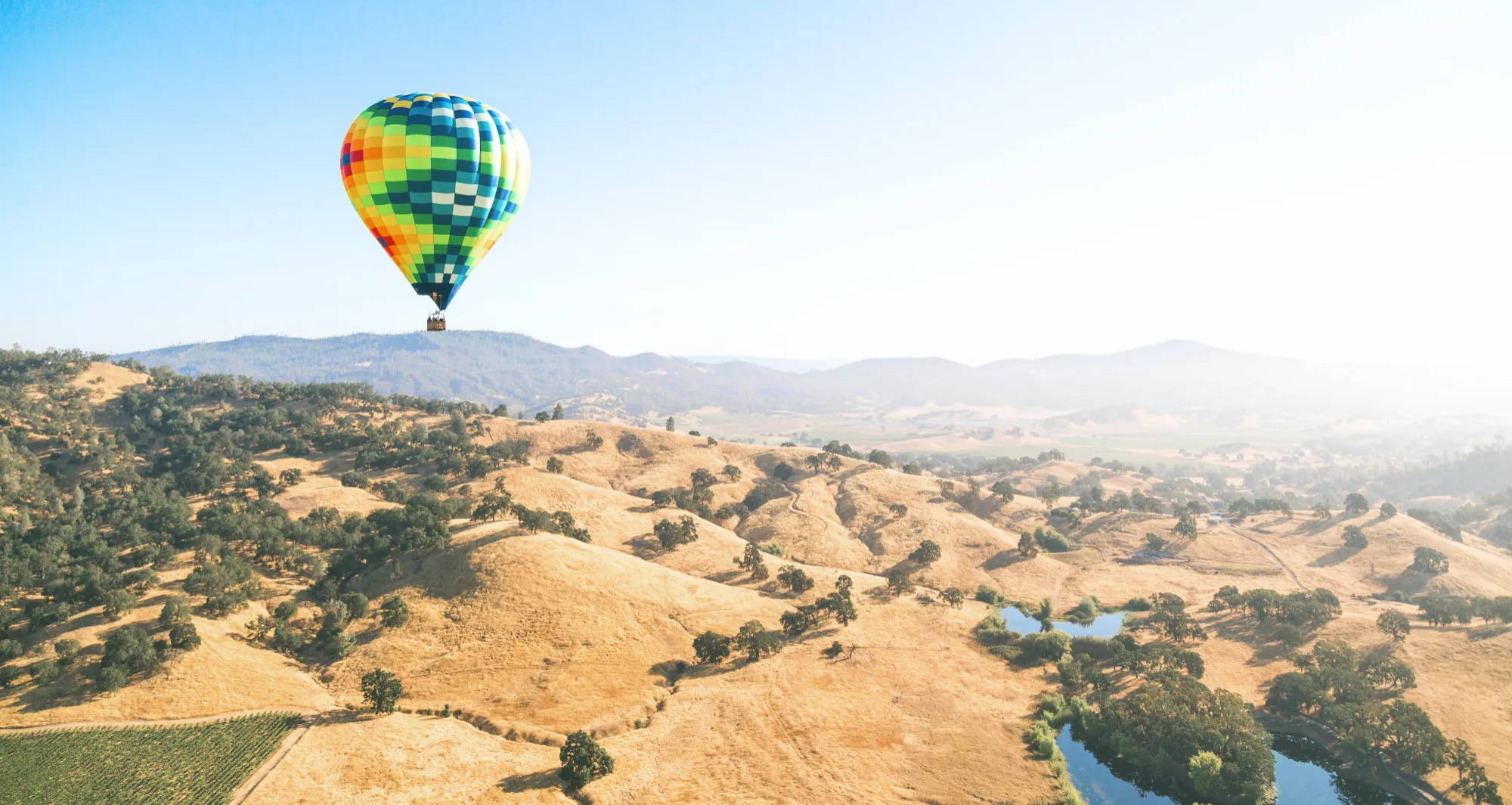 If you're headed to Wine Country, you should be prepared for more fluctuations in temperature because the climate up north is more unpredictable than in Southern California. By packing the following, you'll be ready for whatever weather heads your way:
A light jacket

Scarf and hat for winter

Wineskins (for safely transporting any wine you purchase)

CALIFORNIA NATIONAL PARKS & MOUNTAINS
From the Sierra Nevada to the Redwoods, Kings Canyon to Joshua Tree, California is rife with stunning nature from top to bottom. To make the most of your time in the great Californian outdoors, bring along:
Athletic clothing

Rugged warm layers

Sturdy hiking boots

A good backpack or daypack

PACKING LIST FOR CALIFORNIA: ACTIVITIES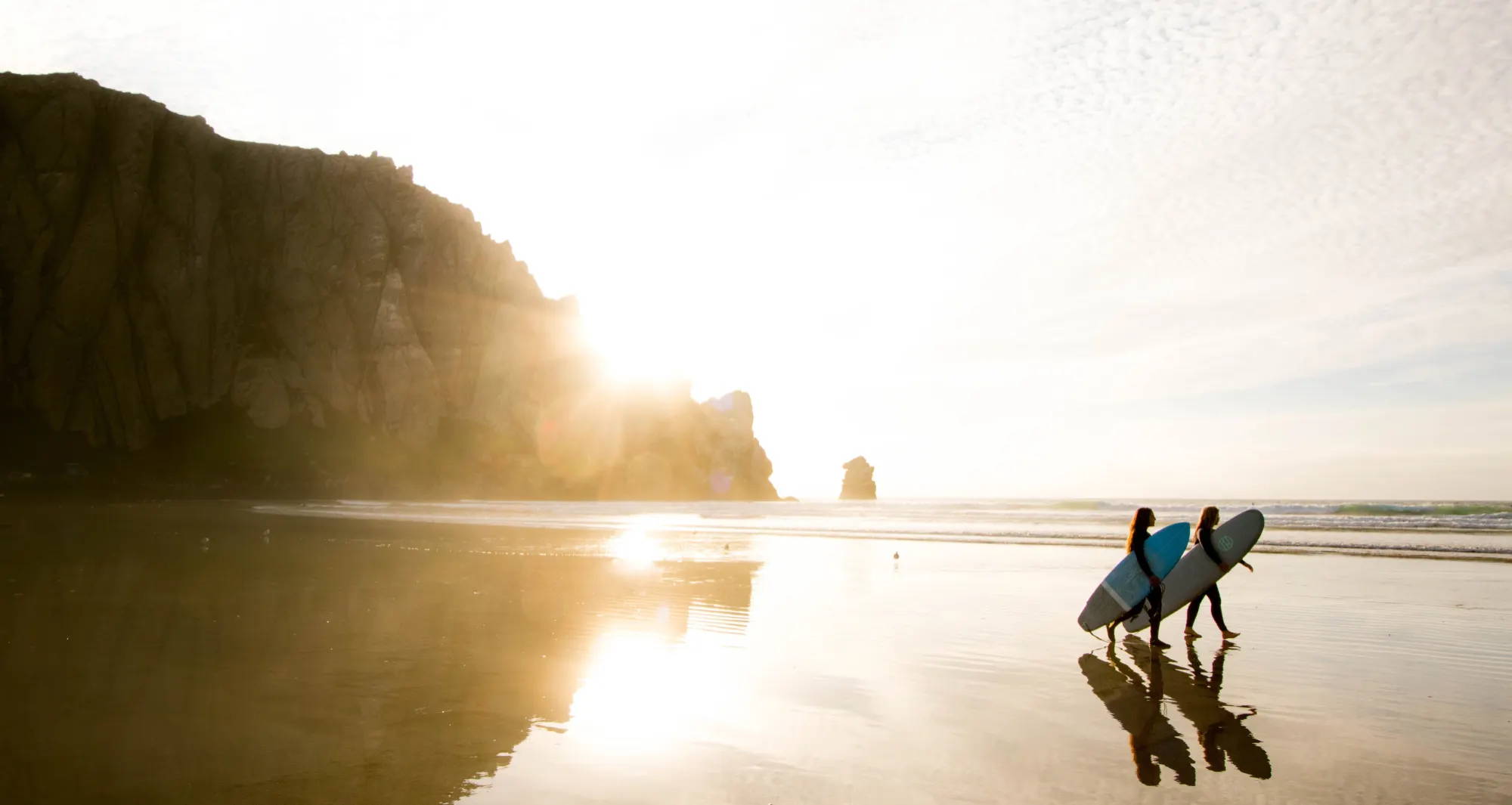 With the variety of climates and landscapes contained in California comes the potential to experience many different activities. From the mountains and forests to the ocean to human created landscapes, here are some things you can do in Cali:
Backpack or daypack

Camping gear, such as a tent, sleeping bag, sleeping mat, etc.

Food, snacks, and tea/coffee. (Pro tip: camping food packs that you can get at REI are a great way to have a full meal without having to pack anything heavy or bulky).

Camping stove, as most parks in California don't allow open fires— So a little camping stove is a must-have for cooking and for preparing a cozy cup of tea in the evenings

Bug spray, sunscreen, hat

Map

For my people with boobies, your packing list California should also include at least two supportive and comfy hiking bras

.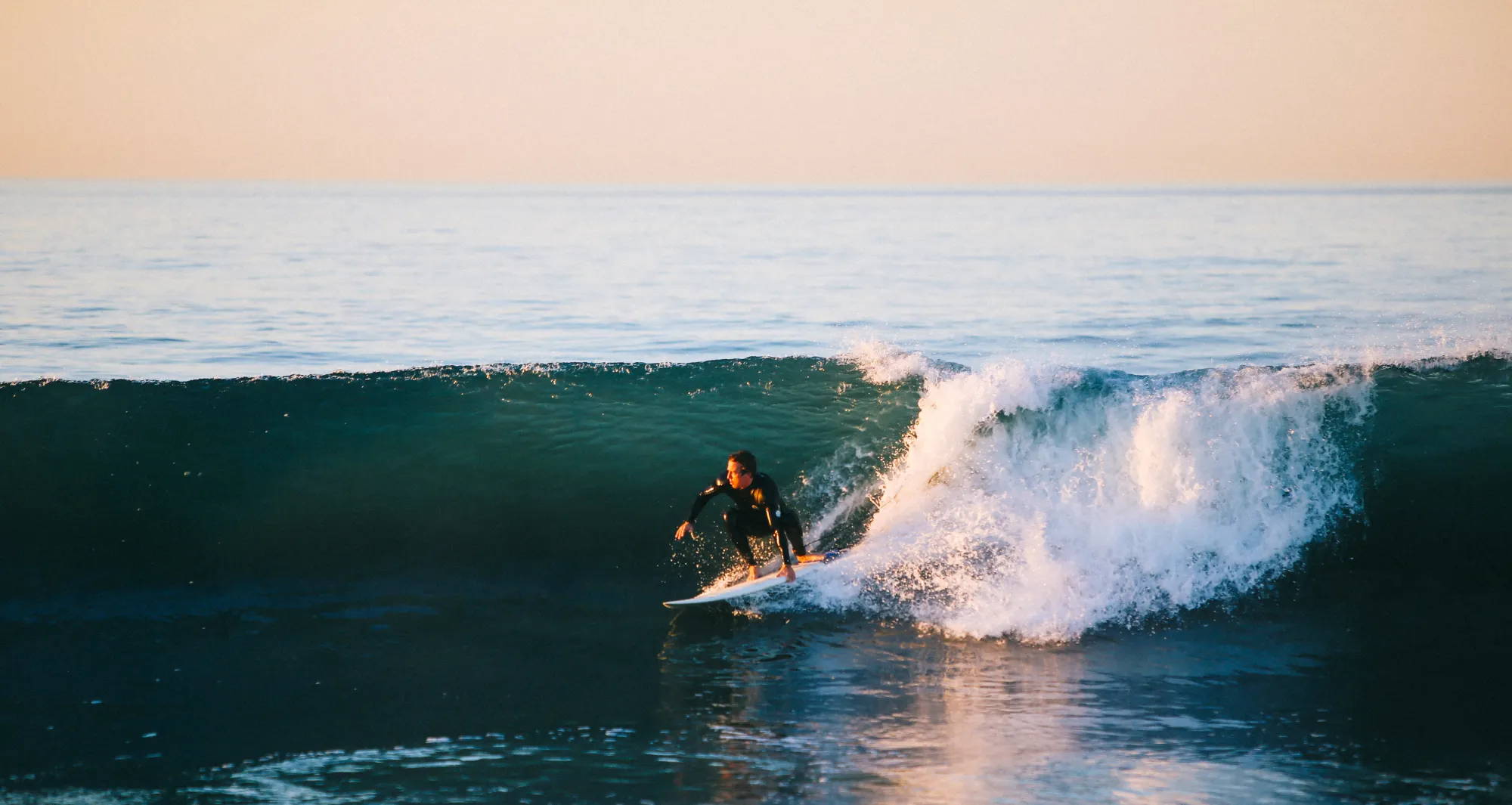 3. WHAT'S THE BEST WAY TO GET AROUND CALIFORNIA?
California is larger than the entire country of Japan, so you'll definitely need wheels to get around this massive state. You can also fly between Californian destinations in the north and south, but I highly recommend going the road trip route. One of the most popular road trips in California? Following the famed Pacific Coast Highway from San Diego to San Francisco.
4. IS IT EXPENSIVE TO TRAVEL IN CALIFORNIA?
California can be more expensive to travel in than other U.S. states—it does have a 38% higher cost of living than the average American city, after all. But any trip to California can be made more affordable by following these tips:
Camp or stay with friends or in an AirBnB rather than a luxury hotel.

Take a road trip instead of flying around the state (plus, it's

more ecofriendly

to drive!).

Buy and prepare your own food rather than eating out.

Center your trip around outdoor areas like Yosemite and the Redwoods rather than expensive locales like San Francisco or Disneyland.

WHAT TO PACK FOR CALIFORNIA FAQ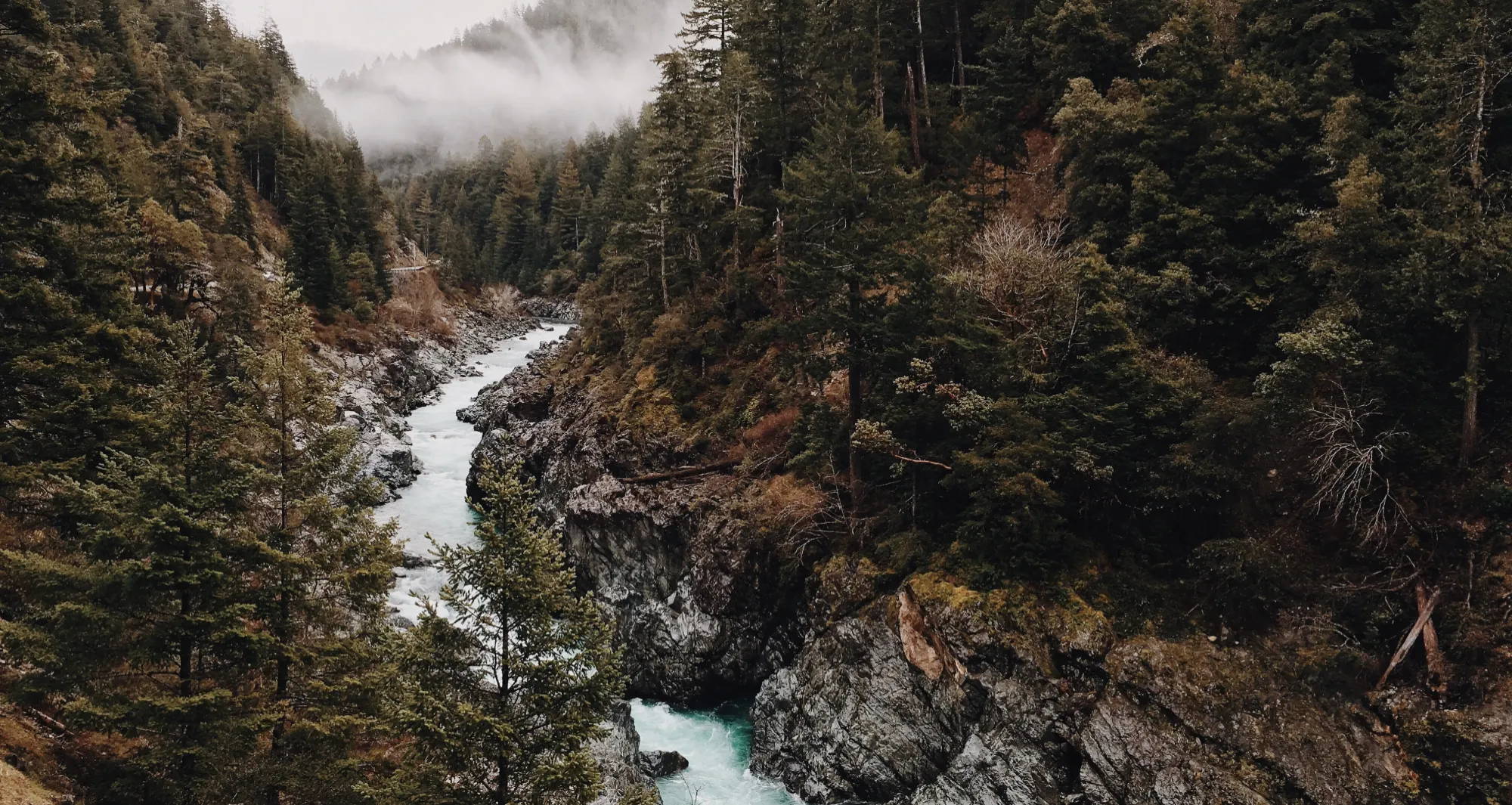 1. WHAT ARE THE TOP PLACES TO VISIT IN CALIFORNIA?
California is truly a state with something for everyone. Whether you're all about the buzz of a city, looking to connect with some impressive natural landscapes or fancy some theme park fun, Cali's got you covered. Here are ten of the most popular destinations:
San Francisco

Los Angeles

San Diego

Yosemite National Park

Disneyland

Lake Tahoe

Santa Monica

Joshua Tree National Park

Santa Barbara

Palm Springs
2. WHEN'S THE BEST TIME TO VISIT CALIFORNIA?
California has a very mild, Mediterranean climate so it's a great spot to visit year-round, especially if you're coming from somewhere with a harsh winter. For the best weather you'll want to visit between May and September, but note that this is the busiest season. July and August tend to bring in the most crowds so if you don't like a hectic atmosphere, you'll want to avoid those months.
November through March are California's coldest and rainiest months but for those of us who live in the Midwest or East Coast, it's still a much more pleasant climate. Those are also the months with the least people and the lowest prices!

3. WHAT'S THE BEST WAY TO GET AROUND CALIFORNIA?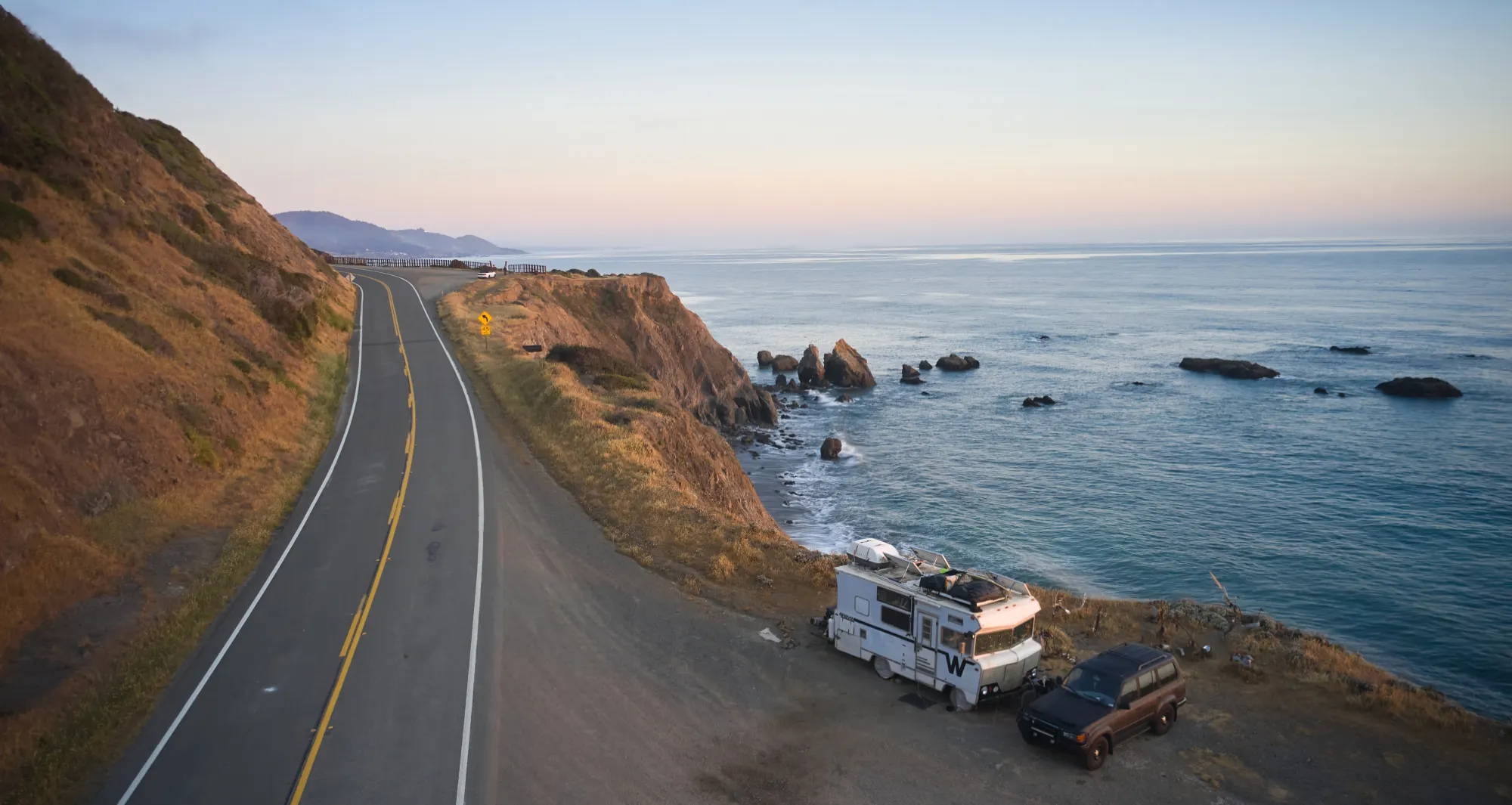 I've only experienced traveling through California by car so I'm not familiar with other ways to get around but I can confidently say that road tripping is the way to do it. I mean, come on, California is known for its scenic Pacific Coast highway, who wouldn't want to experience that? If you're more of a city dweller and you don't really care about the nature spots, flying might be your best bet to hit a few urban destinations.

4. IS CALIFORNIA EXPENSIVE?
The cost of living in Cali is 50% higher than the average for other states, so it's likely that Cali is more expensive than wherever you're coming from. However, I think that the variety of experiences that California contains makes it an easy place to smartly plan a trip on a budget. Here are some tips to see Cali on a budget!
Drive:

If you're trying to see the whole state then the best way is to do it by car (although these days that might be an expensive endeavor as well).

Make Your Own Food:

Get yourself a little cooler (there are disposable ones available) to store in the trunk and make a stop at Trader Joe's and stock up on snacks and ready made food and produce (trust me, you'll be happy to have something fresh).

Go Wild:

As I keep gushing about, California has a lot of gorgeous stretches of nature so there are plenty of places to camp in between destinations on your road trip.

Limit City Visits: If you want to see cities, budget for an indulgent night or two in between roughing it in the wild. It'll help you save money and the experience will be more special.


WHAT TO PACK FOR CALIFORNIA FAQ
There you have it, your complete California packing list! Grab the list above to help making your packing easier.
I'm jealous of anyone actively planning a trip to this gorgeous state and I hope this list helps prepare you for all your adventures!
Is there anything I missed? Or anything you think wasn't necessary to add? Let me know in the comments, and if you're currently planning a Cali trip, share your exciting plans down there too! And consider taking me with you?
---