Hawaii Packing List: 37 Things To Bring To Hawaii
I think you'll agree when I say, after, you know, surviving a pandemic, we all deserve a vacation. The kind of vacation where you do nothing but relax, hang in your comfys (like a hemp bra), beach hop, frolic in the surf, eat only fresh seafood and fresh fruit, snorkel with sea turtles, hike to jungle waterfalls and jump off… well, that got specific, so ya know I have a location in mind—Hawaii!
Although Hawaii brings to mind pineapples and beaches, there is so much more to these islands. Which begs the question—what to add to your Hawaii packing list? Besides just some sunscreen and a swimsuit? And, of course, your favorite travel underwear in sustainable fabrics?
Of course, that depends on what you plan to do and where you plan to go—and I got ya! Here's a list of 37 things to bring to Hawaii to make sure you can focus on the true objective: Hawaii-ing with everything you've got… in Hawaii.
HAWAII PACKING LIST: THE ESSENTIALS
Before we get much further, one major thing to remember when you're planning what to pack for Hawaii—is to be mindful of the locals, especially the Native Hawaiians. In these times, it's definitely necessary to check COVID protocols—right before you go, 'cause they can change! Book through local businesses and search out cultural experiences while you're there, and make sure to check the environmental footprint of your accommodations and activities—and, of course, feed the can, man (aka don't litter)!
HAWAII PACKING LIST: CLOTHING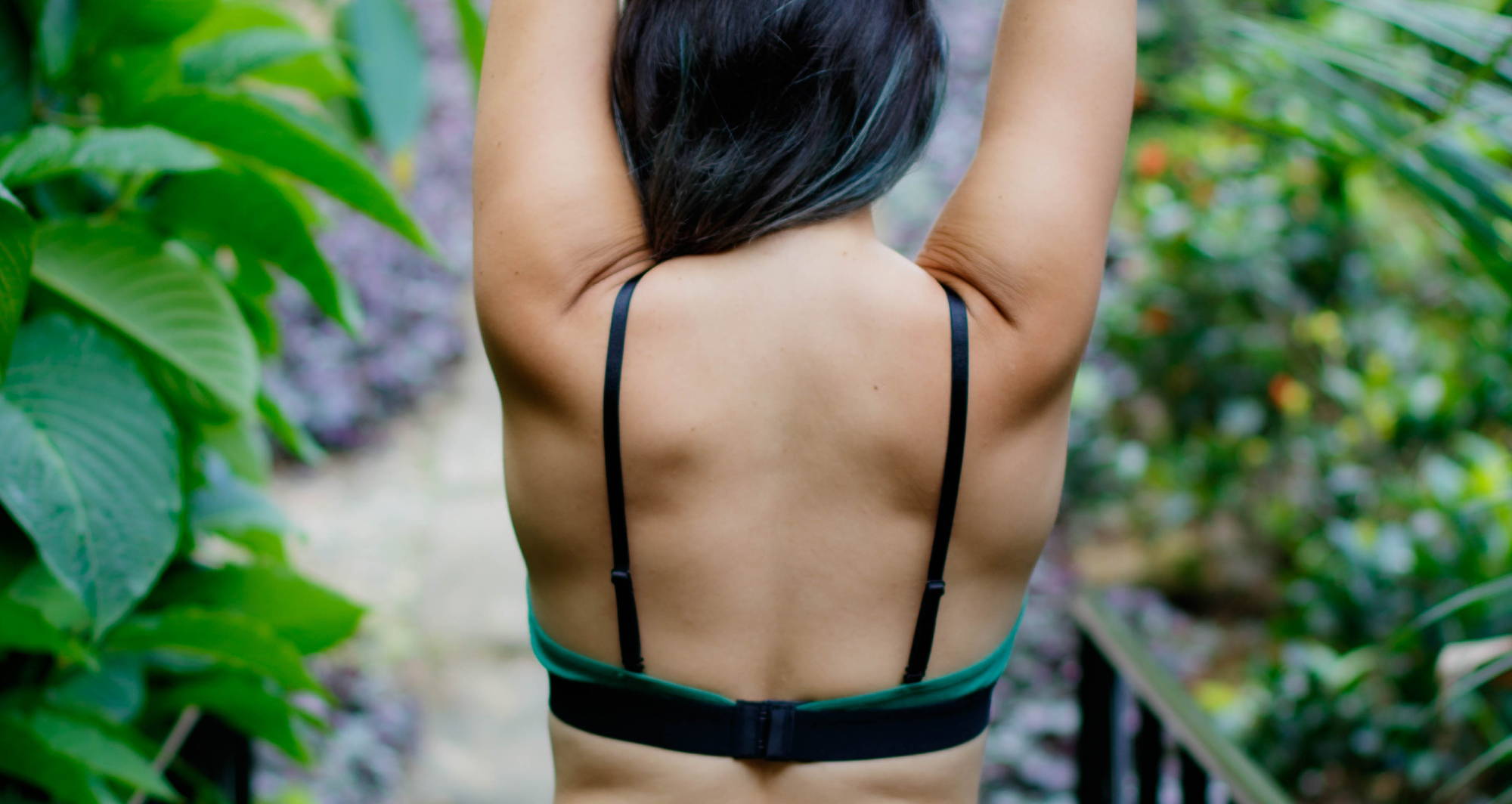 Although I did say you don't just need a swimsuit and sunscreen when you're figuring out what to wear in Hawaii, you can go to Hawaii and pack minimally when it comes to clothes! Keep your clothing light and breezy, in fabrics that dry quickly and are uber breathable, like in hemp fabric.
1. Underwear. You can never go wrong with a pair of high waisted underwear or some men's boxer briefs. I always travel with at least one pair per day, and sometimes two pairs per day since my mom instilled within me serious lack-of-underwear fear… but one per day, plus an extra pair or two, should do!
2. Bras. Depending on how long you're staying, bring 2-3 bras—make sure they're comfy and breathable, like a hemp bra, such as a triangle bralette.
3. Swimsuits & cover ups. Bring at least two, so you always have a dry one to put on! No worse feeling than putting on a wet swimsuit in the a.m. To get a break from the sun, to grab some food in between beaches or waterfalls, a cover up is a must!
4. Dresses. If you wear them.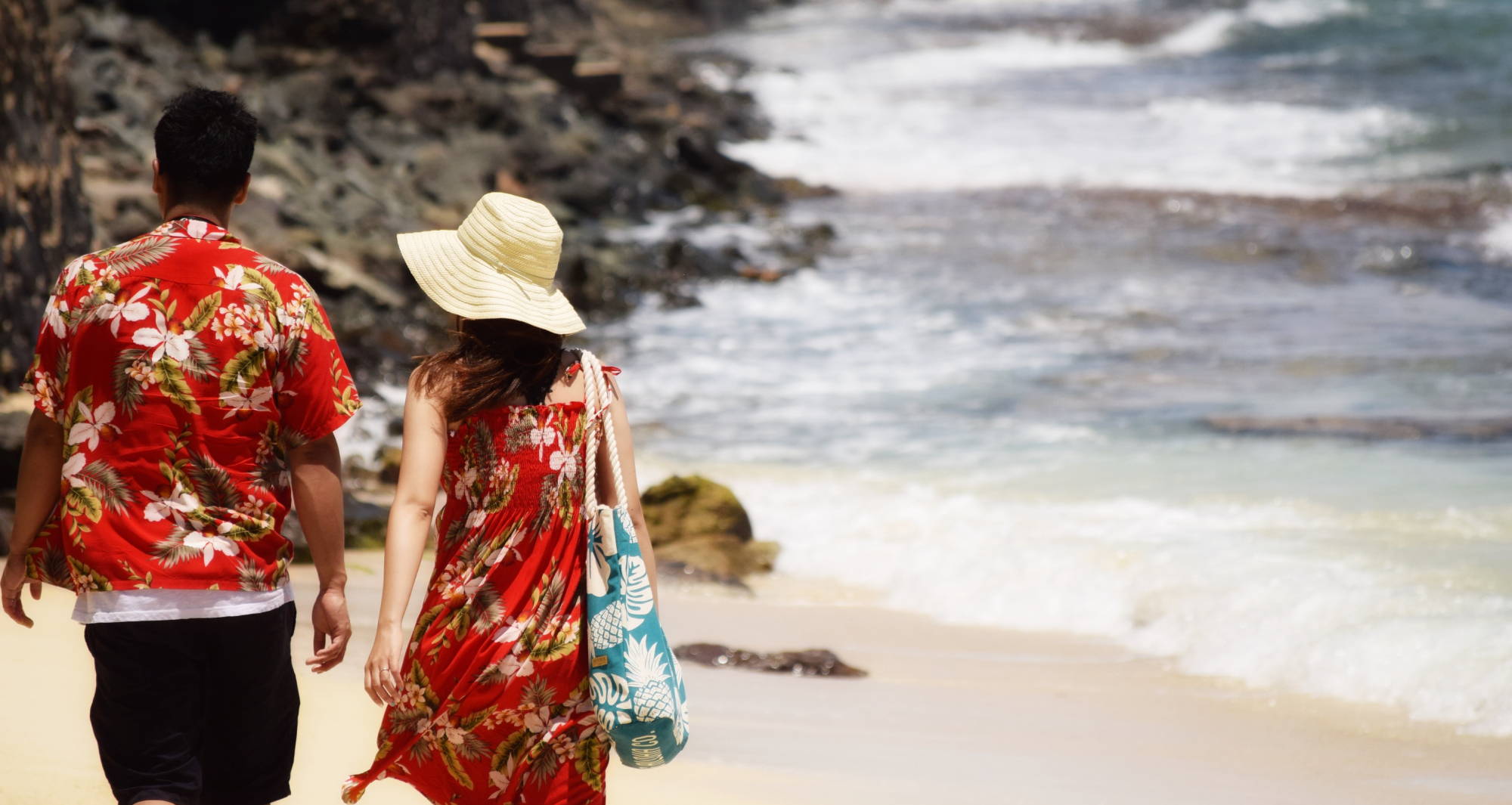 5. Shorts and light pants. Comfy, breathable materials are key for a climate like Hawaii, like these hemp shorts.
6. Tanks and tees. More breathability here! Plus several that are nicer if you do go out to eat.
7. Exercise clothes. Either for lounging, for hiking, or if you must get a workout in on your vacation (Must you? MUST YOU??), workout underwear and a sports bra—perhaps a racerback bralette—and some leggings or workout shorts are a good addition.
8. One warm layer. The evenings or mornings may get chilly, and depending on what you're doing, you'll want a sweatshirt or sweater.
9. Pajamas. Or, for both men and women, sleep in a super comfy pair of men's boxers.
HAWAII PACKING LIST: TOILETRIES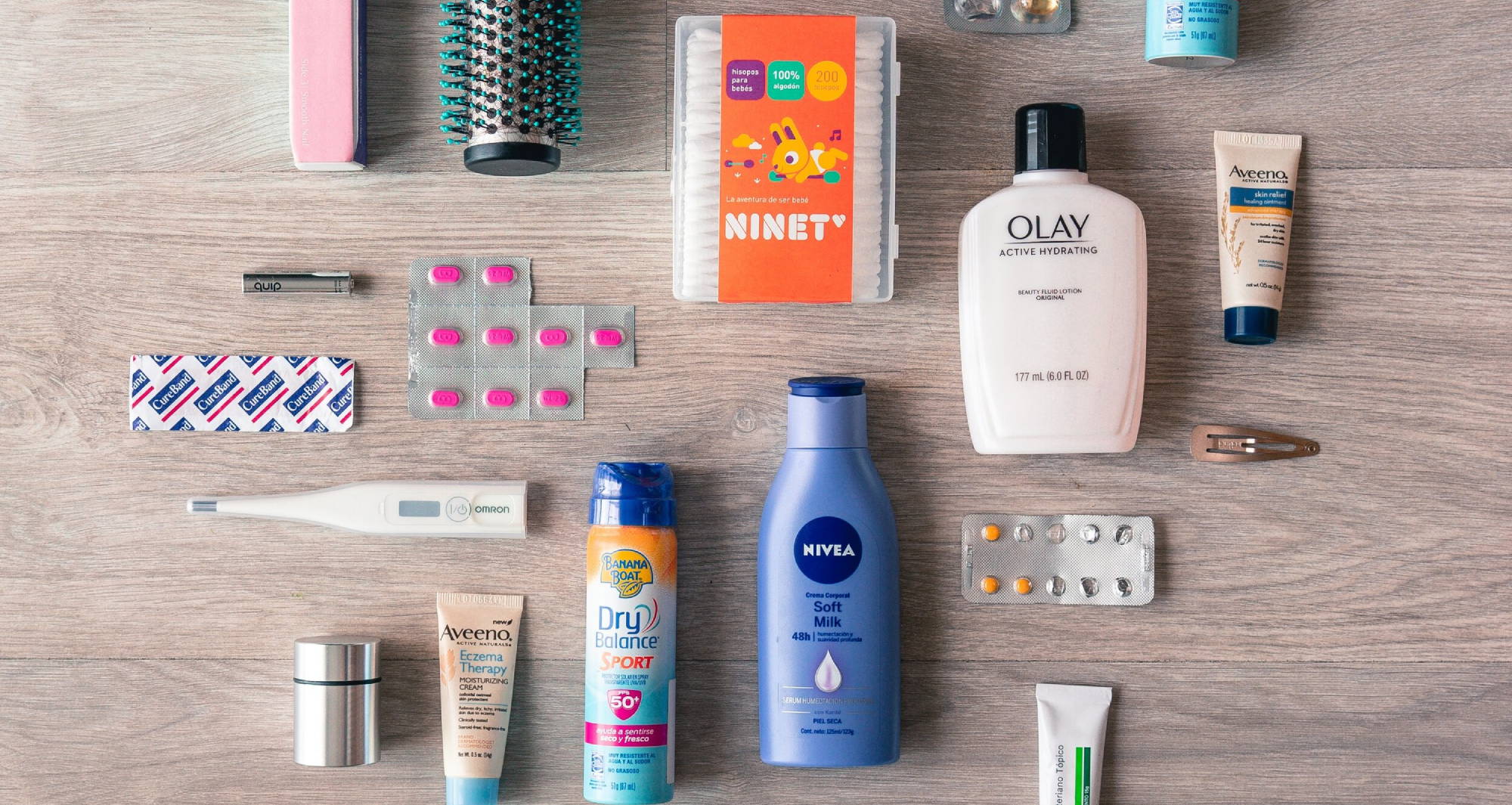 When it comes to toiletries… which and what to pack for Hawaii? Along with your standard toiletries, like toothpaste, as well as things like contacts, glasses, prescription meds, and basic stuff like, you know, a comb, here are some toiletries you should make sure to bring to the this lil piece of paradise:
10. Sunscreen. You will need sunscreen. So bring a lot, reapply a lot, and bring one that's reef safe and preferably all-natural! Let's not pollute Hawaii's oceans while we're there, mmmkay?
11. Aloe vera. In case you fall asleep on the beach and forget to reapply (it happens to the best of us), you'll want some cooling aloe vera to soothe your sunburn, or just your toasted skin.
12. Razor. Men, you may want to keep the scruff off in the humidity, and ladies, if you prefer to have less hair exposed while in that swimsuit!
13. Leave-in conditioner. Between the sun, sand, and salty air, your hair might get dry and frizzy. To help you embrace those beach waves, a leave-in condish is a must to add some extra moisture and refreshment. A good leave-in cream can also help detangle those sandy waves!
14. Hand sani. Always a must in our post-COVID world.
HAWAII PACKING LIST: ACCESSORIES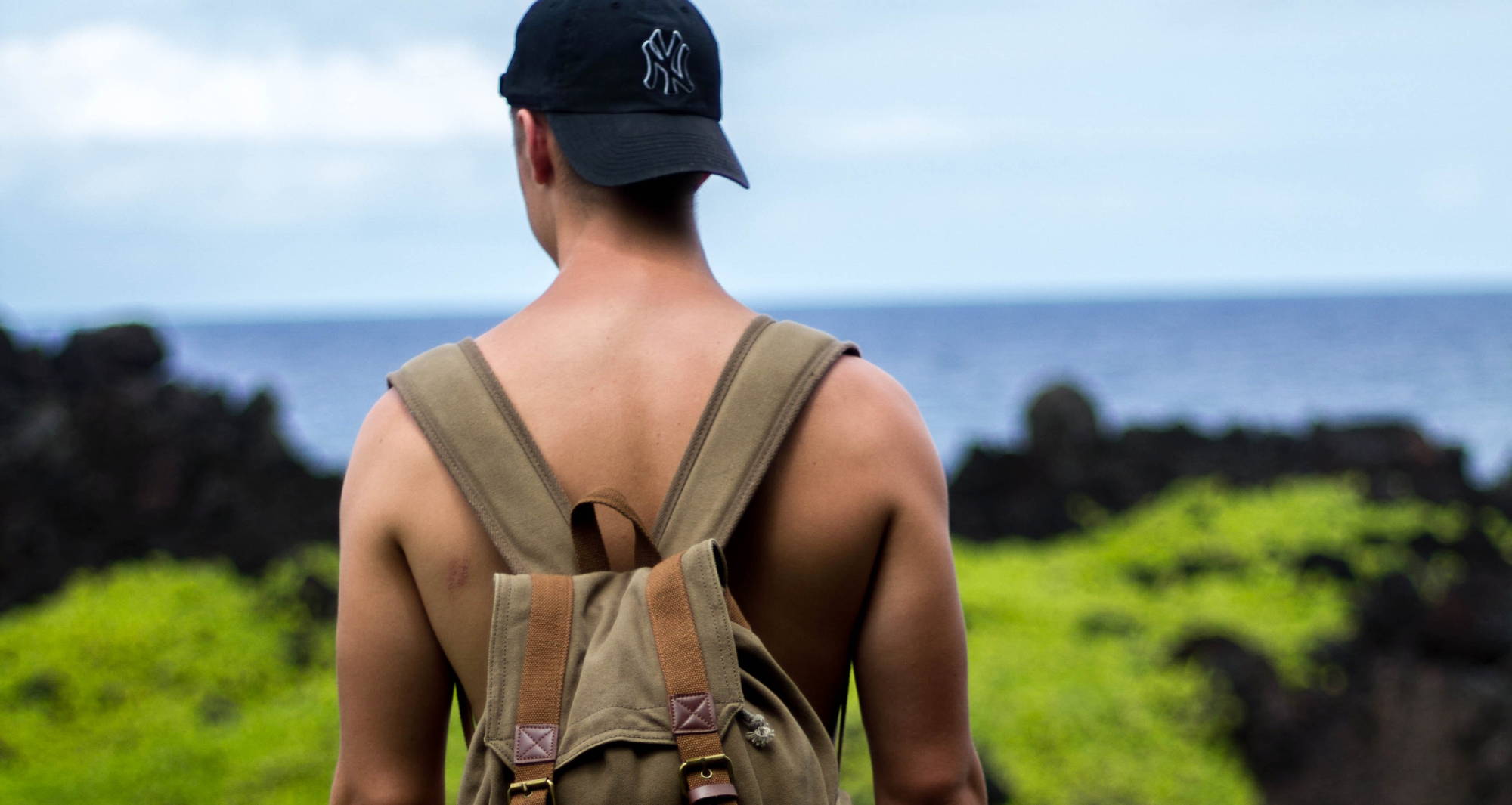 When considering what to pack for Hawaii, think… accessorize! Not only do accessories add some variety to your travel wardrobe, they also give you extra protection (from sun or from germs), keep you comfy, and help you live like a Scout and be prepared!
15. Turkish towel. If you haven't discovered the black magic that is a Turkish towel, you must! They double as towels, sarongs/cover-ups/scarves, dry quickly, come in a huge array of cute patterns, and get softer with each wash.
16. Sun hat. Baseball or floppy or both, the choice is yours, but extra sun protection is totes necessary.
17. Sunglasses. Same as above! Preferably some that are UV blocking.
18. Sandals. Flip flops for the beach, a cute pair for evening activities, and perhaps a sportier pair to wear in the water or while exploring.
19. Rain coat. Just in case! Your lightest rain coat is best.
20. Face mask. Ugh, I know, but you really will need one for the plane, and potentially in other indoor areas on the islands. A hemp face mask will be durable and keep the mask nasties away.
HAWAII PACKING LIST: GEAR AND ELECTRONICS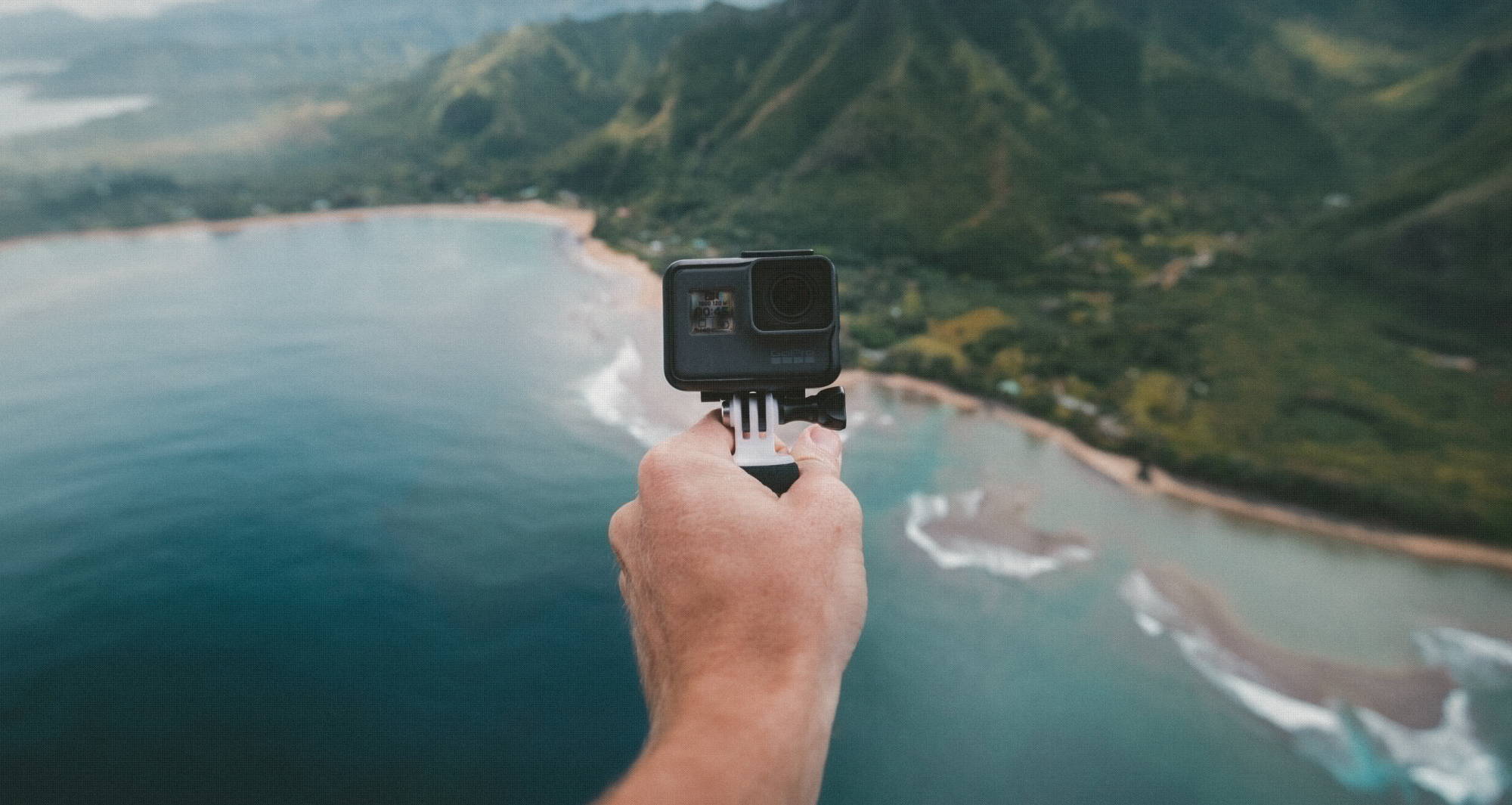 Hawaii isn't like Las Vegas… you'll probably remember your trip there for the rest of your life (unless you either move there or become one of those people who do long weekends there, and in that case, let's be friends). Here are a few things to bring to Hawaii, to help you keep record, and otherwise enjoy your trip!
21. Waterproof phone case. At the risk of sounding like a total Dad Traveler (™), your phone is pretty important, and as Hawaii is a chain of islands, there is a lot of water around.
22. Kindle (waterproof). For beach days or pool days, a waterproof Kindle is a great way to relax, and also a must on the flight over! And waterproof is a bonus on the flight, too, if you sit next to that one person who obviously can't fly without spilling their drink every.single.time.
23. Reusable water bottle. I've got a water theme going here, but this time, it's to drink! Between the beach and the sun and that jungle climate, staying on top of your hydration is uber important… and this will help you do it in a greener way!
24. Phone bank and charger. To go along with more advice your dad would give you about your phone, bring a back-up charger.
25. Tote bag. For the beach, for groceries, for extra souvenirs, and to be planet-friendly while you do those things!
26. Crossbody bag or backpack. Always the best when traveling to keep things close to your body and close at hand. Also a good place to put your phone for safe-keeping… Do I sound like your dad again? Next thing you know, I'm going to tell you to get to the airport six hours early. (But now that I think about it… you should go early, 'cause with COVID ya never know).
HAWAII PACKING LIST: ACTIVITIES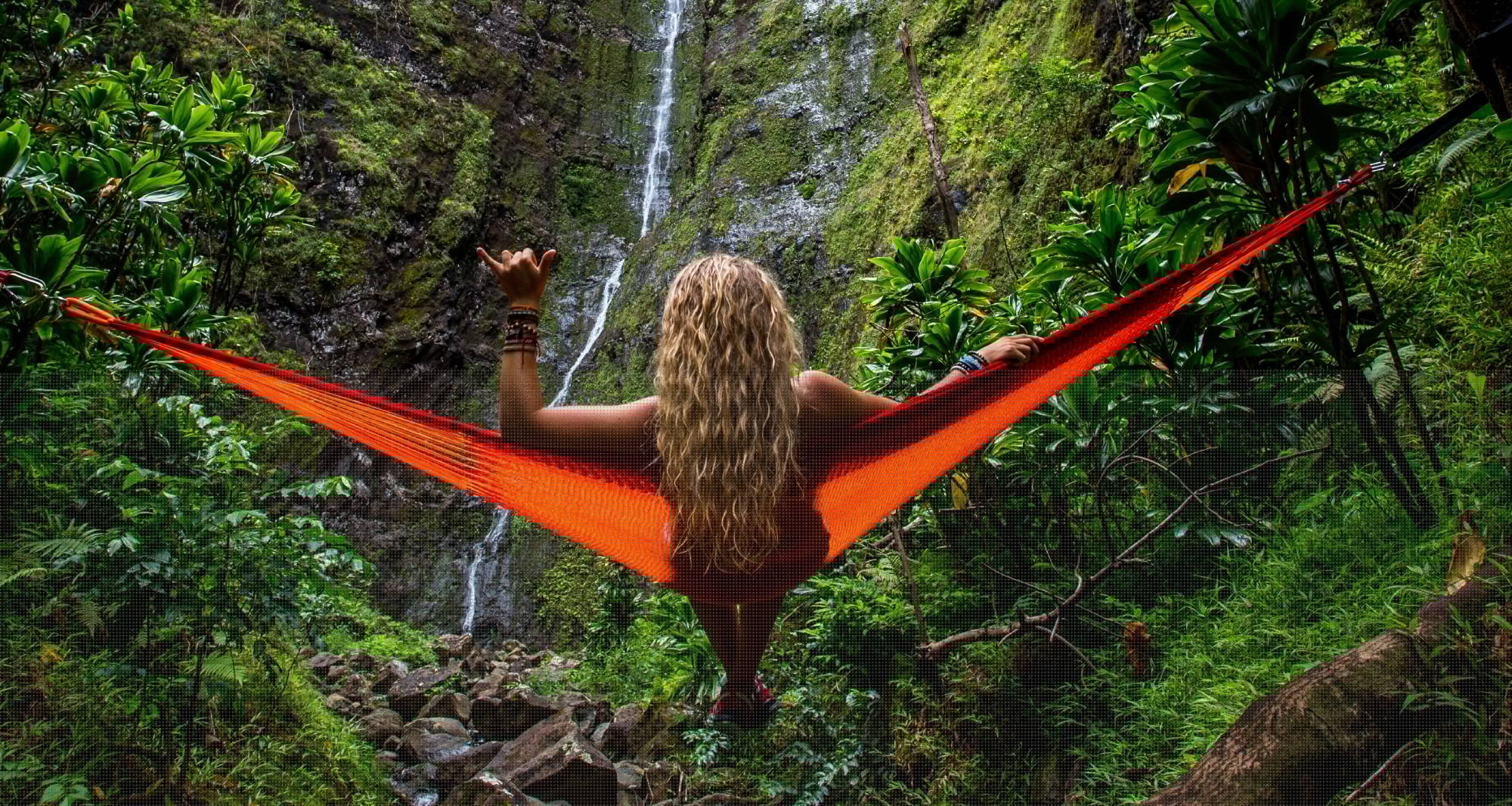 Although there's nothing wrong with going to Hawaii for the express purpose of parking your butt in the sand, Hawaii is also full of a wide array of activities to keep even the pickiest traveler happy. And of course, each activity needs their own packing considerations. I've listed a few activities and what you'll want to bring if you're planning on doing 'em!
Even I just had to try surfing in Hawaii, and the one time in my life I took a surf lesson with my brother, our instructor was convinced we couldn't be related since my bro was so coordinated and I was… not. Still! I couldn't miss out on this quintessential Hawaiian activity and if you can't either, here's what to bring!
27. Rash guard. For an extra layer of protection from the sun, the salt water, and even your own board (ask me how I know this).
28. Dry bag. You gotta protect your stuff while you're on the waves, too!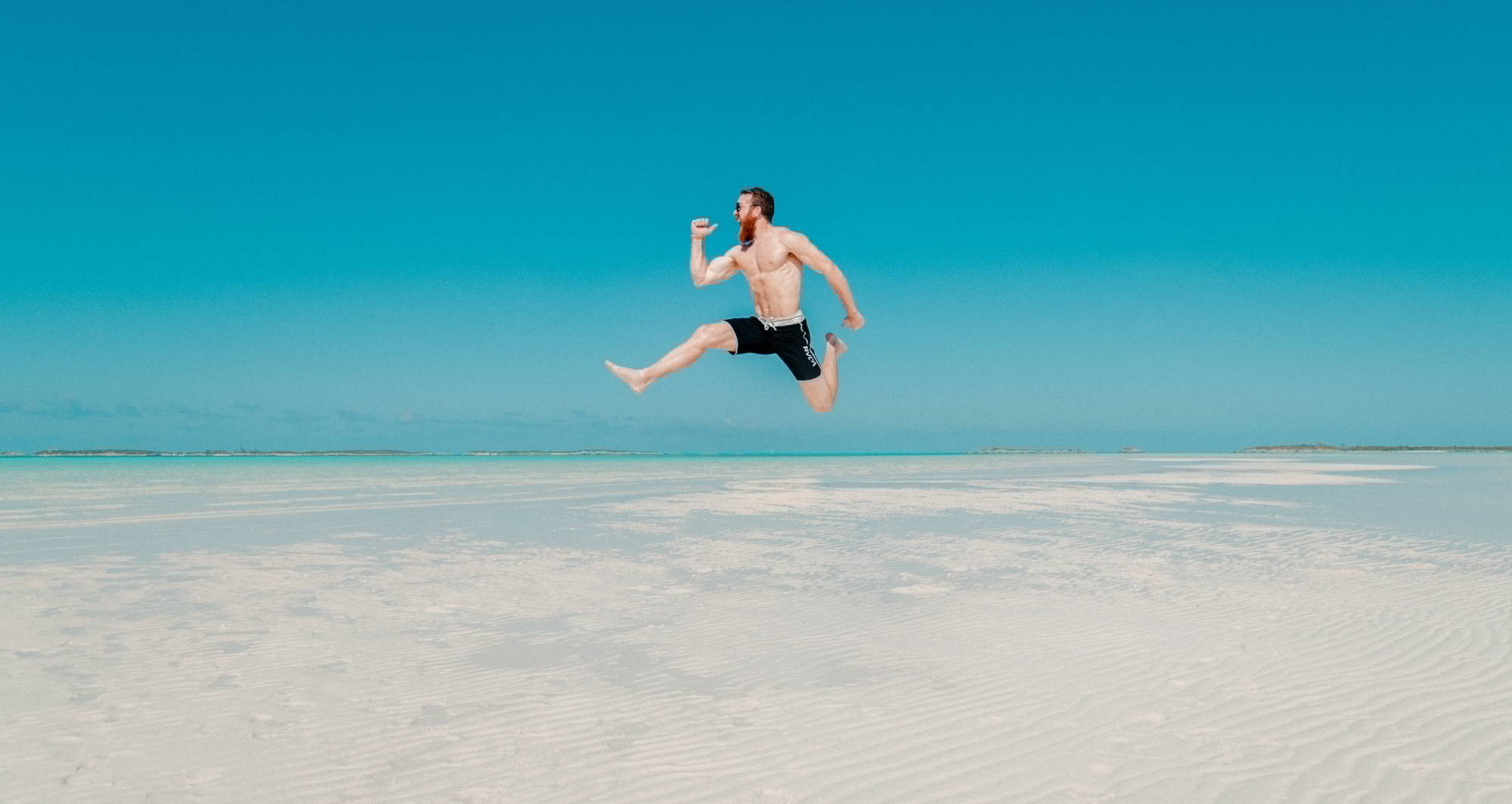 Even if you're not much for chilling in the sand, you can't miss out on the famous Hawaiian beaches! I mean… Why else are you going to Hawaii, after all?? Here are few things to make your beach hopping happier:
29. Beach bag. A tote bag that you can use for groceries could double, too—just anything that's durable enough to resist some extra sand and water.
30. Money to rent umbrellas, other gear, toys. It's probably not practical to pack umbrellas and a bunch of beach toys and lug it all the way to these islands in the middle of the Pacific—but that doesn't mean you have to go without! A lot of beaches and hotels have these things for rent, often for a few extra bucks.
31. Insulated cooler. You can find coolers that are easily packable, and cool drinks and snacks make any beach day better! And, pro tip: pop your aloe vera in the cooler for some extra chill during the day.
BOAT ACTIVITIES (FISHING, WHALE WATCHING, SAILING)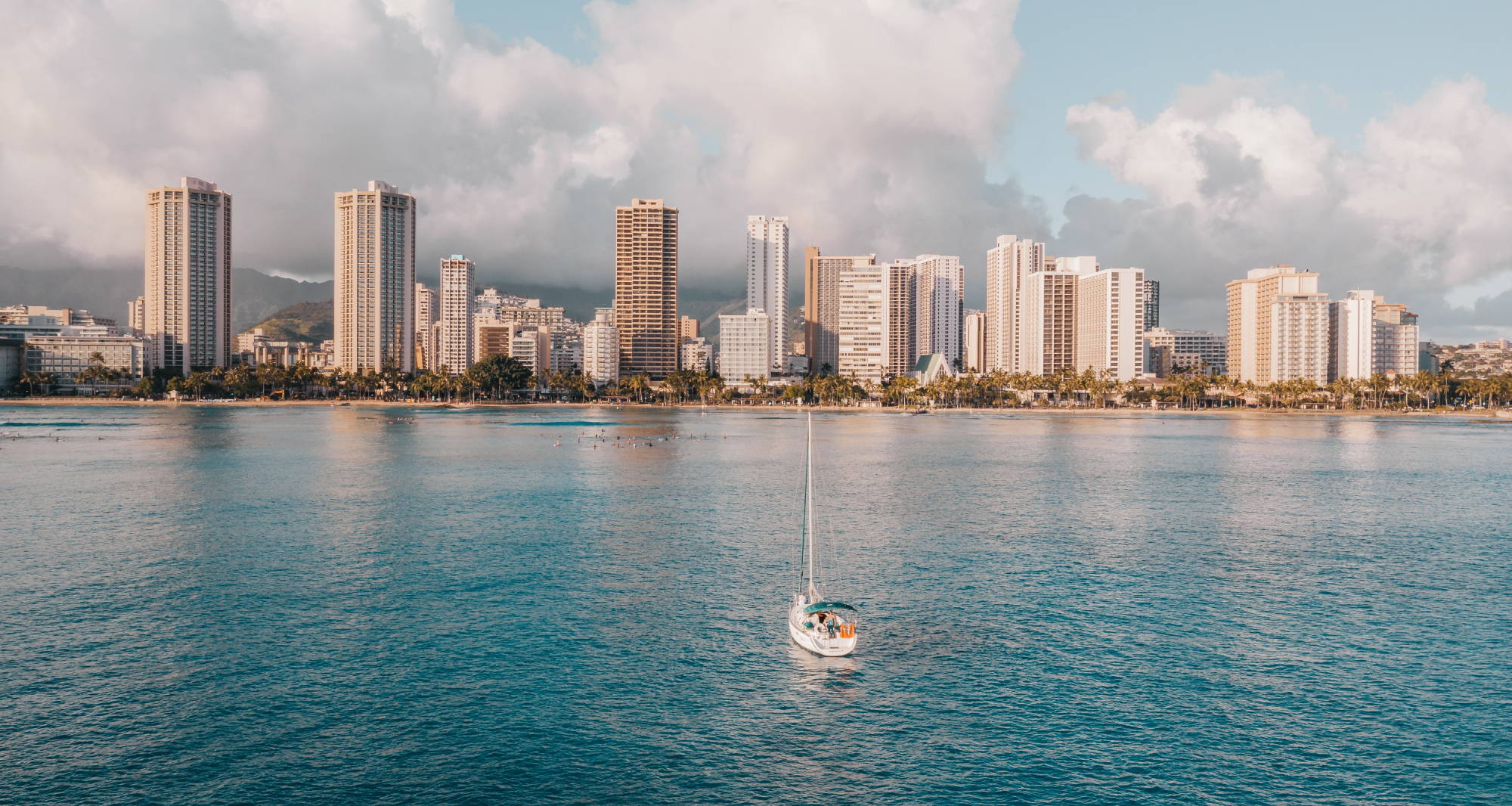 Getting on a boat—whether you're whale watching (highly recommended), deep-sea fishing, sailing, or hitching a ride out to snorkeling or diving spots—is so seriously awesome in Hawaii. Here are a few things you might find helpful out on that boat:
32. Sweatshirt. It can get breezy out there on the waves.
33. Sea Bands. If you get seasick, these anti-nausea bracelets do the trick! Or, Dramamine in a pinch.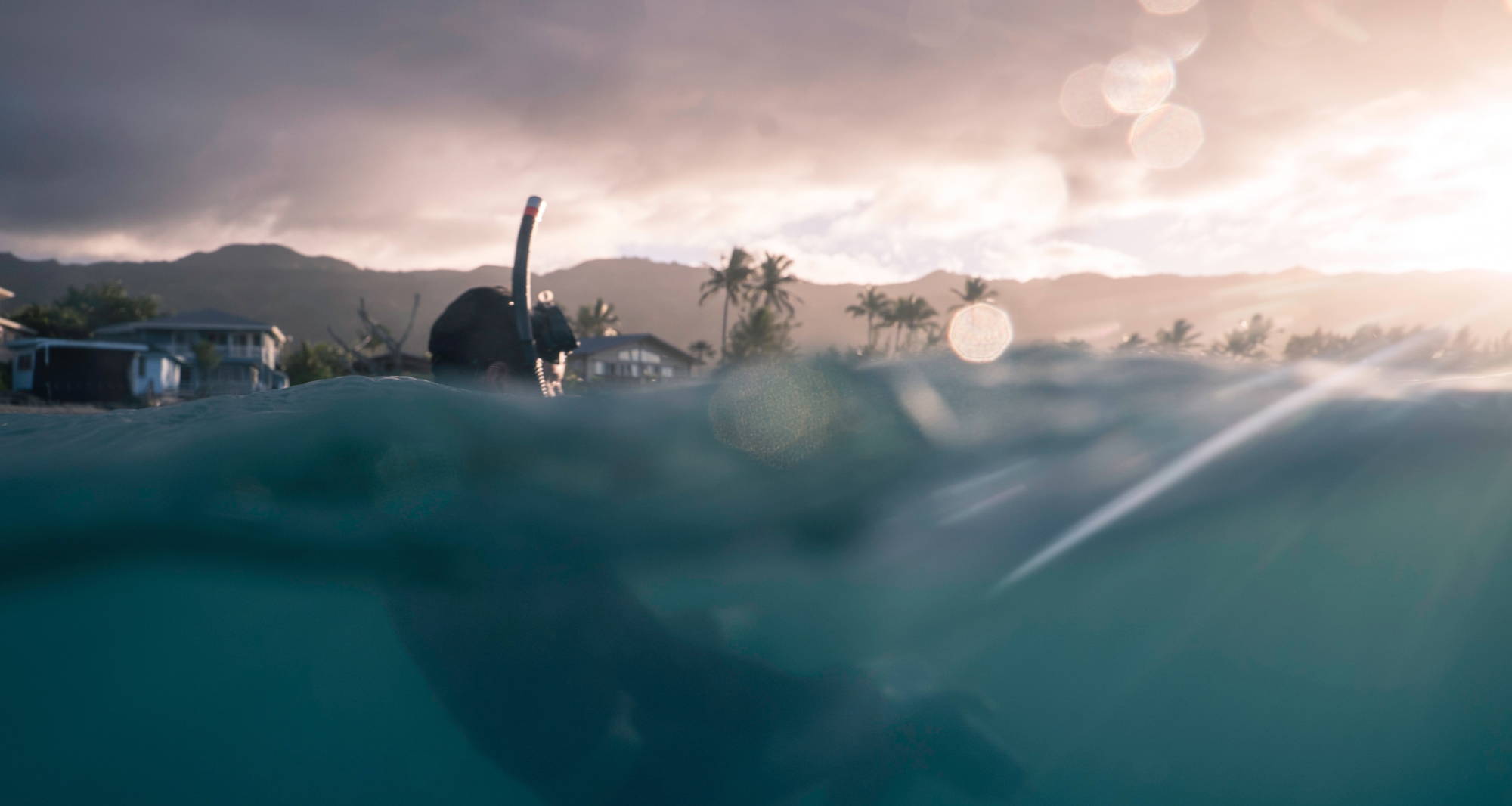 The snorkeling and diving in Hawaii are world-class. While it might be tempting to bring your own gear, and hey, I know a few people who always bring their own snorkeling masks (ahem my dad ahem), you can find those things easily and cheaply in Hawaii! Here are a few things that you should bring:
34. Go Pro. A waterproof camera to catch the ocean in action (and you in action, too!!).
35. Flotation strap. So you don't lose anything, like said Go Pro, while swimming around.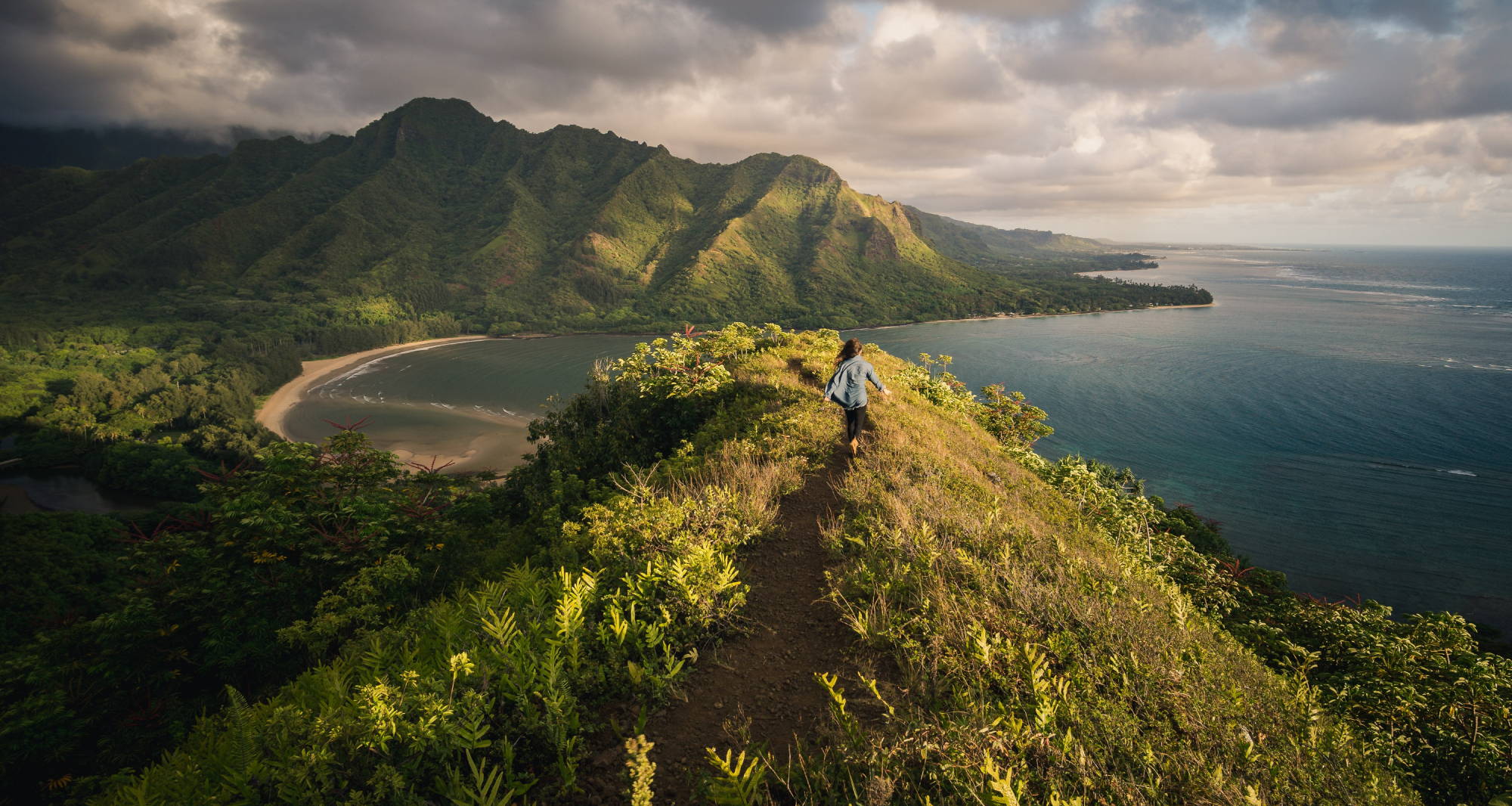 You may not think "hiking" when you think Hawaii, and TBH, I hadn't, either. Until I got there. And wow! Those views are worth every last step, I promise you. Just remember to bring:
36. Hiking boots. Or hiking sandals, if you're planning on doing easier treks.
37. Bug spray. Hiking in the jungle is no joke, and neither are the bugs!
HAWAII PACKING LIST: WHAT NOT TO BRING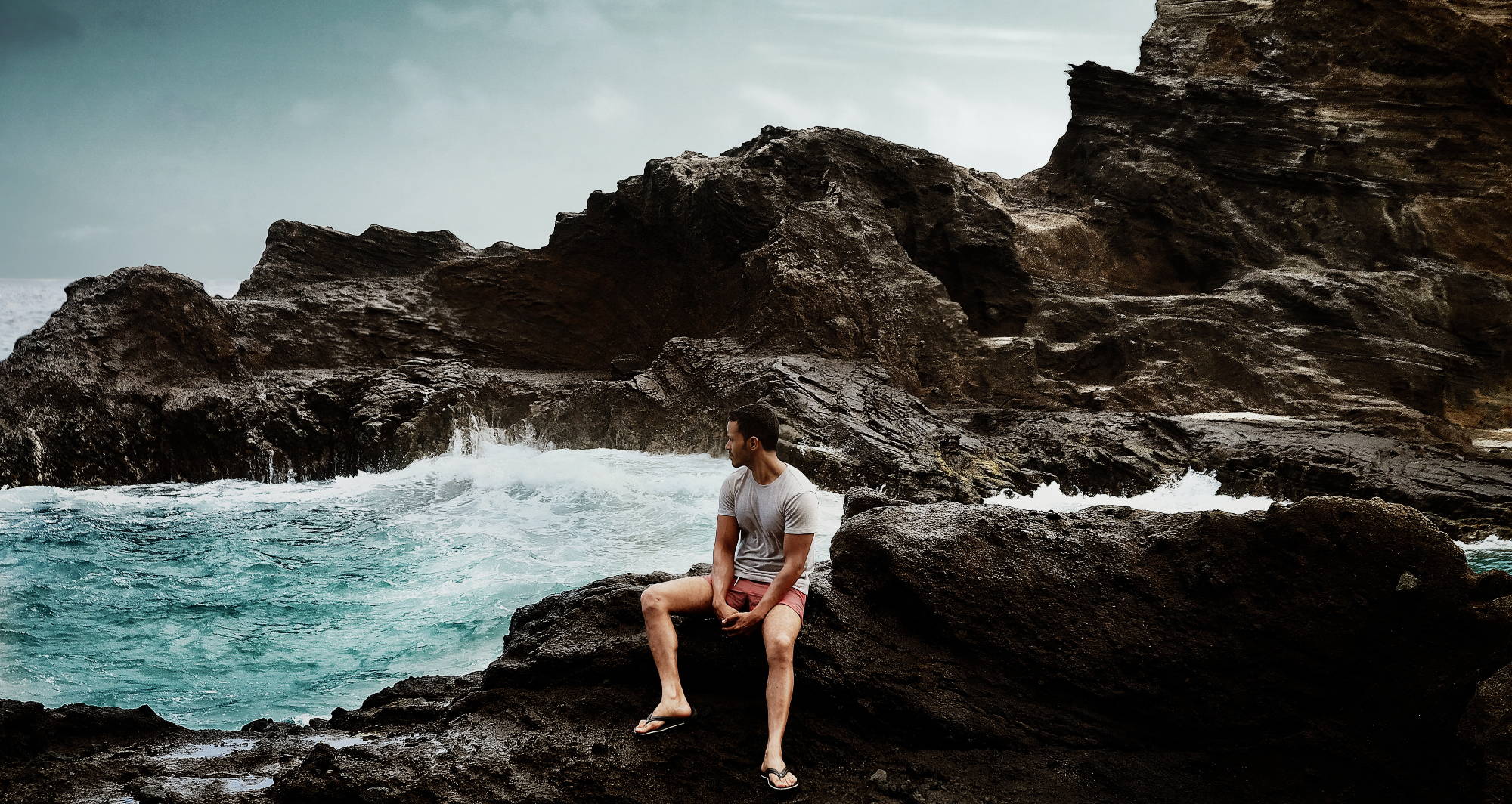 Although this is a very thorough list of things to bring to Hawaii, I still want ya to pack light! Here are a few things to avoid packing:
Bulky clothing, like heavy layers or jeans.

It likely won't be cold enough for these!

Heavy electronics, like a laptop (if you can bear to leave it).

It's a beach vacay, baby! Leave the work at home (if you can).

Snorkel gear.

Rentals are easily available, so don't bring this unless you're super attached to your gear.

Beach toys.

You'll also be able to rent these!
HAWAII PACKING LIST: FAQS
1. WHAT ARE THE TOP PLACES TO VISIT IN HAWAII?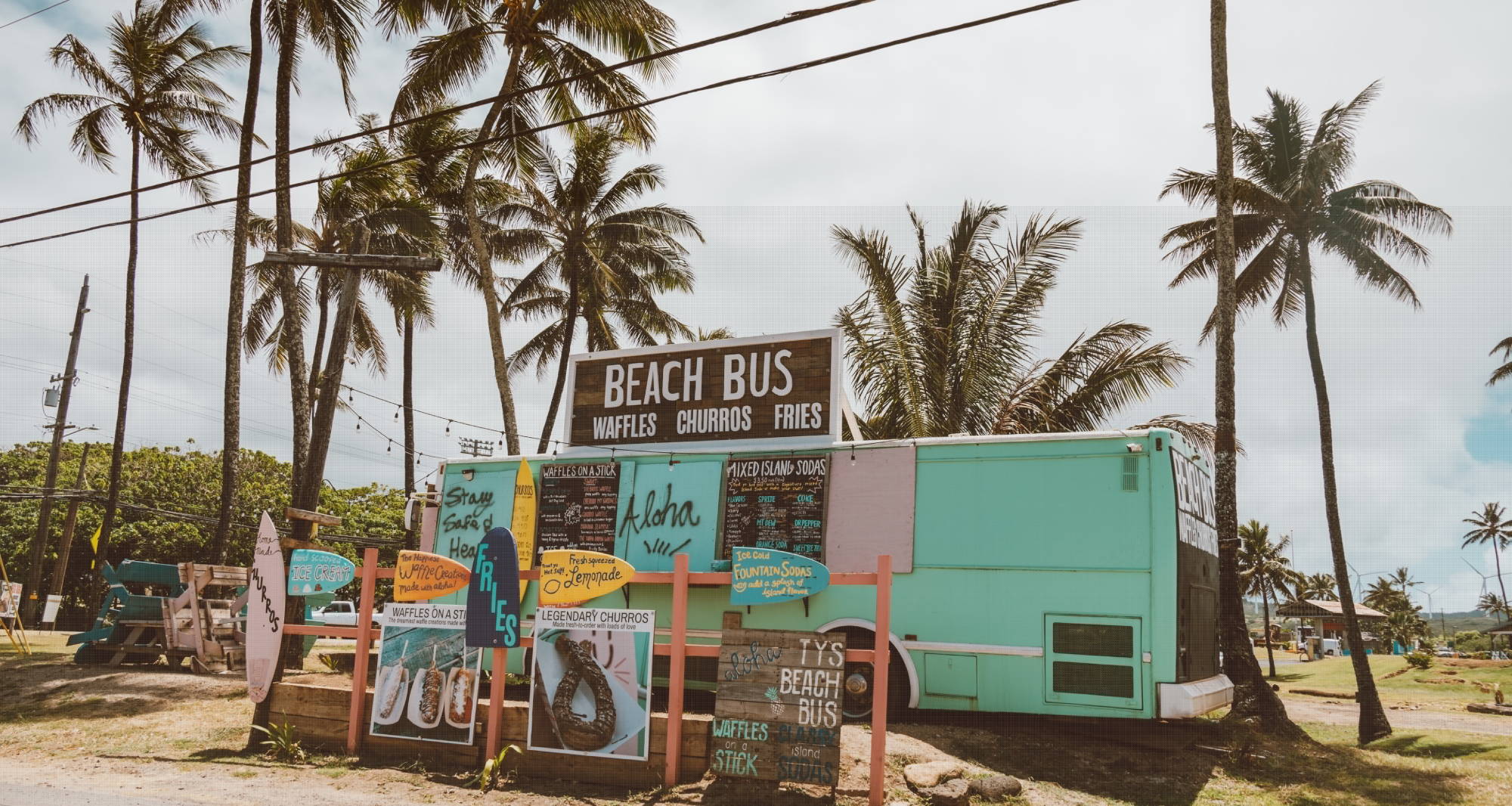 Four of Hawaii's six main islands (Hawai'i aka the Big Island, O'ahu, Maui and Kauai) are the most visited by tourists, but offer vastly different experiences. I've broken down a few of the most popular places to visit in Hawaii by island, to help you decide where to go.
O'AHU
Waikiki Beach and Diamond Head State Monument

Honolulu

Polynesian Cultural Center

USS Arizona Memorial at Pearl Harbor
THE BIG ISLAND
Volcanoes National Park

Kona Coffee Living History Farm

Hawai'i Tropical Botanical Garden

Pu'uhonua o Hōnaunau National Historical Park
MAUI
The Road to Hana

Wai'ānapanapa State Park

O'o Farm

Mākena Beach and Cove
KAUAI
Nā Pali Coast State Wilderness Park

Waimea Canyon

Kīlauea Lighthouse

Wailua Falls
OTHER ISLANDS
2. WHAT ARE THE TOP THINGS TO DO IN HAWAII?
I think we've fully established that there's a lot more to Hawaii than beaches and bikinis (although there are lots of those things, too). Here are some other ways to fill your days while exploring Hawaii:
Surfing

Snorkeling/scuba diving

Deep sea fishing

Whale watching

Hiking

Helicopter rides

Waterfall visits

Golfing

Beach hopping

Windsurfing

Luaus & other cultural experiences

Spa days

Farm visits

Horseback riding

Ziplining
3. WHAT'S THE BEST TIME OF YEAR TO VISIT HAWAII?
There truly isn't a bad time to visit the Aloha State, weather-wise, as it's average temperature year round is about 75 degrees Fahrenheit. As far as crowds go, each island varies a bit, too. December can be the busiest and also the rainiest, especially on the Big Island and Oahu; February is a great time to visit Maui to see the whales right from the shore; March through September has the sunniest weather, which is of course subjective because, well, it's Hawaii!
4. WHAT'S THE BEST WAY TO GET AROUND HAWAII?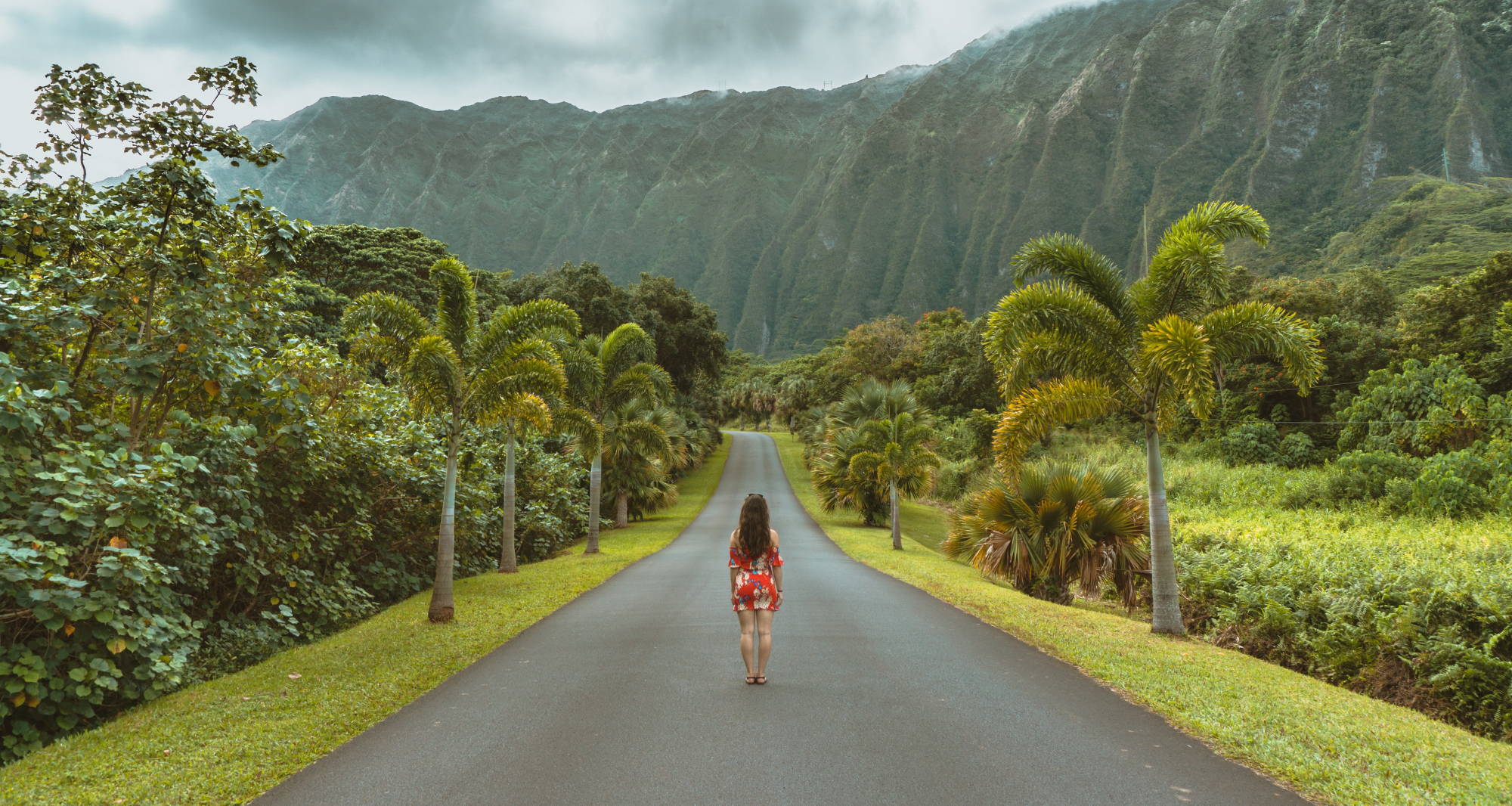 It depends on the island, of course, but you can usually get around by shuttle, Uber or Lyft, public transportation, or even a rental car (although the demand is quite high and they can be quite expensive, so factor that in!).
5. IS IT EXPENSIVE TO VISIT HAWAII?
Yeah, I'm not gonna to lie to you… it ain't (that) cheap. Hawaii can be very expensive—as are most islands, 'cause you have to get everything there somehow, and all that. There are ways to cut costs, such as traveling in off-season, staying in an Airbnb or hunting down a hotel deal, and eating at smaller food stands. Other tips to save you some bucks: make sure you have a kitchen so you can cook, pick and choose your activities carefully, and keep an eye on cheap flights!

HAWAII PACKING LIST: IN CONCLUSION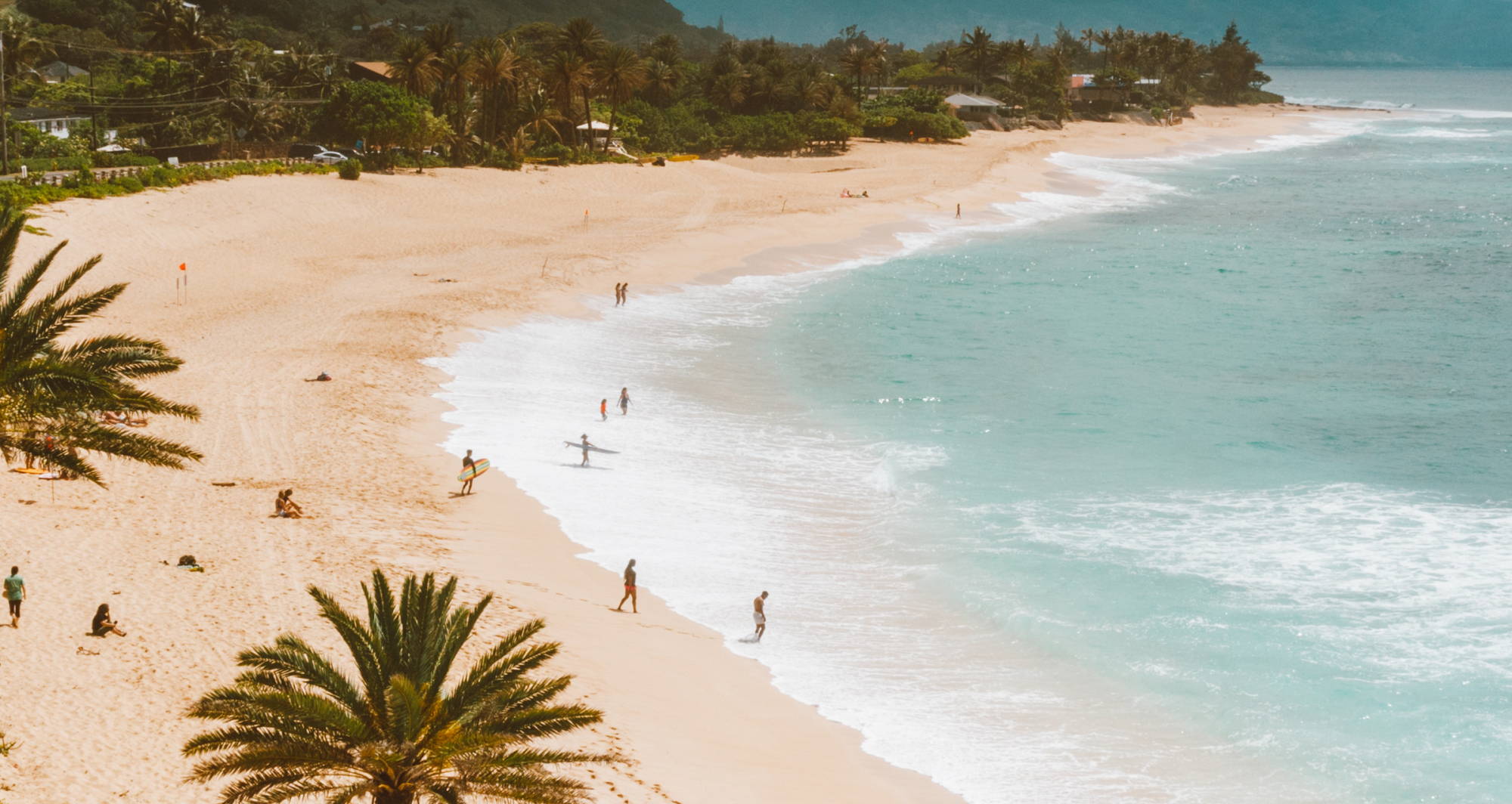 Whether you go to the Big Island or Maui or Waikiki Beach, to Hilo or Molokai or the Na Pali Coast, I promise, you're gonna love Hawaii. Don't forget to travel responsibly, wear your (reef safe) sunscreen, and be kind to the environment! And send me a postcard so I can live through ya ;)
Would you go to Hawaii? What would you do there? Share in the comments!
---
---