Hemp, in our modern world, is praised as the most sustainable material for fabric and is present in various industries, from beauty to fuel. Did you know that humans have been using hemp for centuries in a variety of ways? In fact, one of the first uses of hemp in human history was hemp rope, and that's what we'll be digging into today.
Hemp is very versatile and durable so it's no wonder that things like hemp plastic or hemp paper are in production as sustainable alternatives to the traditional versions of those items. Companies and individuals have taken experimenting with hemp to such levels that have even raised the question, is hemp stronger than steel?
With such a tough material like hemp, it's no wonder that natural hemp rope continues to be used even after centuries of human advancements. Let's take a look at some of the ways you can introduce hemp rope into your life!
WHAT CAN HEMP ROPE BE USED FOR?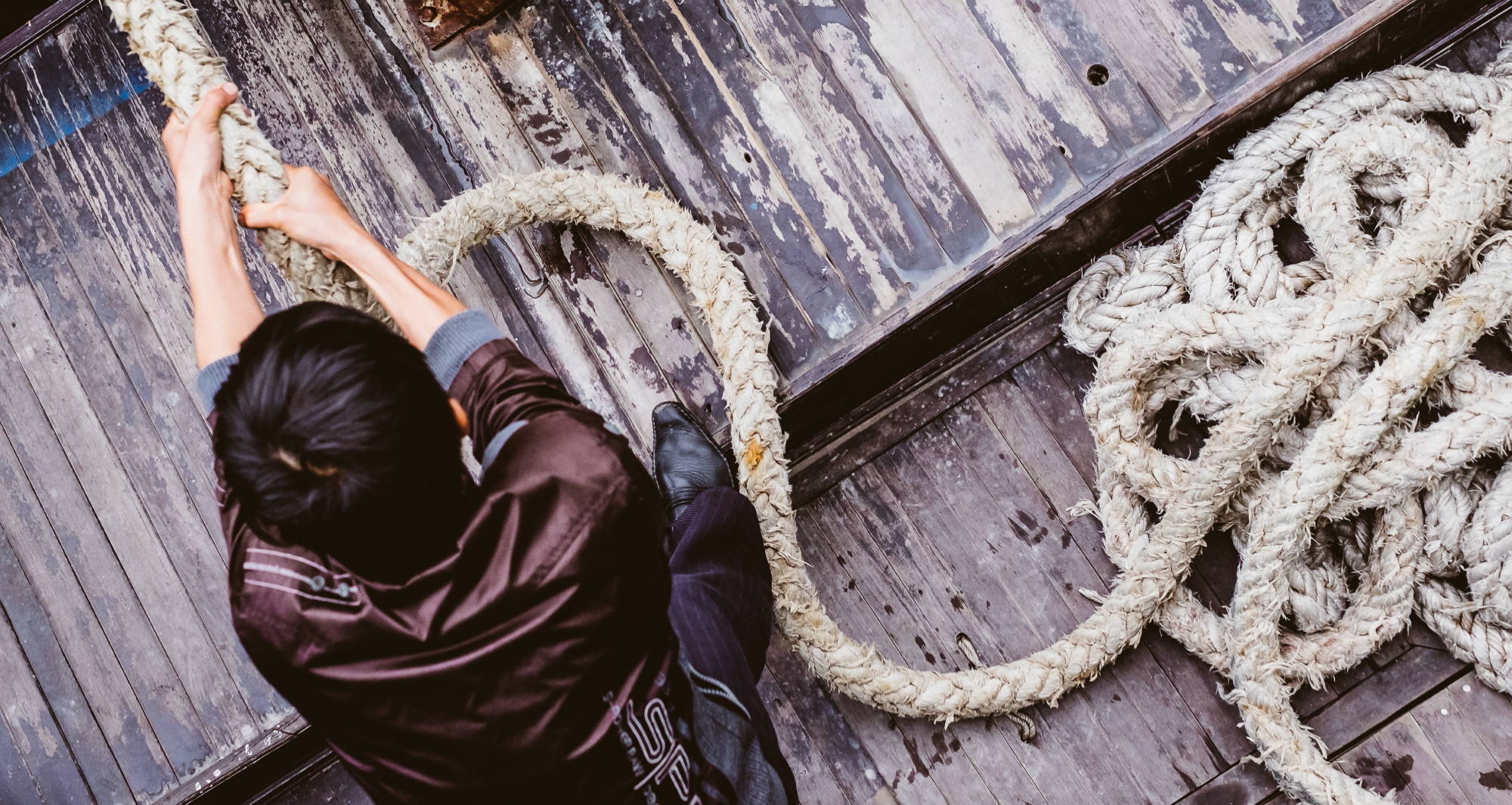 Hemp rope is extremely versatile, and can be used for just about everything! It's no surprise then that hemp rope has been around for centuries, with records dating back a whopping 29,000 years. In the 9th century, Vikings set sail to Iceland with hemp rope. Even ancient Greeks in 200 BC used hemp rope. Here are just a few ways you can use hemp rope today:
Outdoor use:

hemp rope is rugged enough for everything from sailing to gardening to decorating a patio or outdoor space.

As toys for pets:

hemp rope won't hurt your pup's teeth, but it will definitely keep him entertained for hours.

In the kitchen:

thin hemp rope is many chefs' favorite choice for butcher's twine.

For arts and crafts:

hemp rope can be used to make beautiful natural jewelry or even macrame goods.

As a replacement for synthetic options:

anything you need to fasten, rig, tie down, lift, or carry can be done with hemp rope instead of synthetic rope.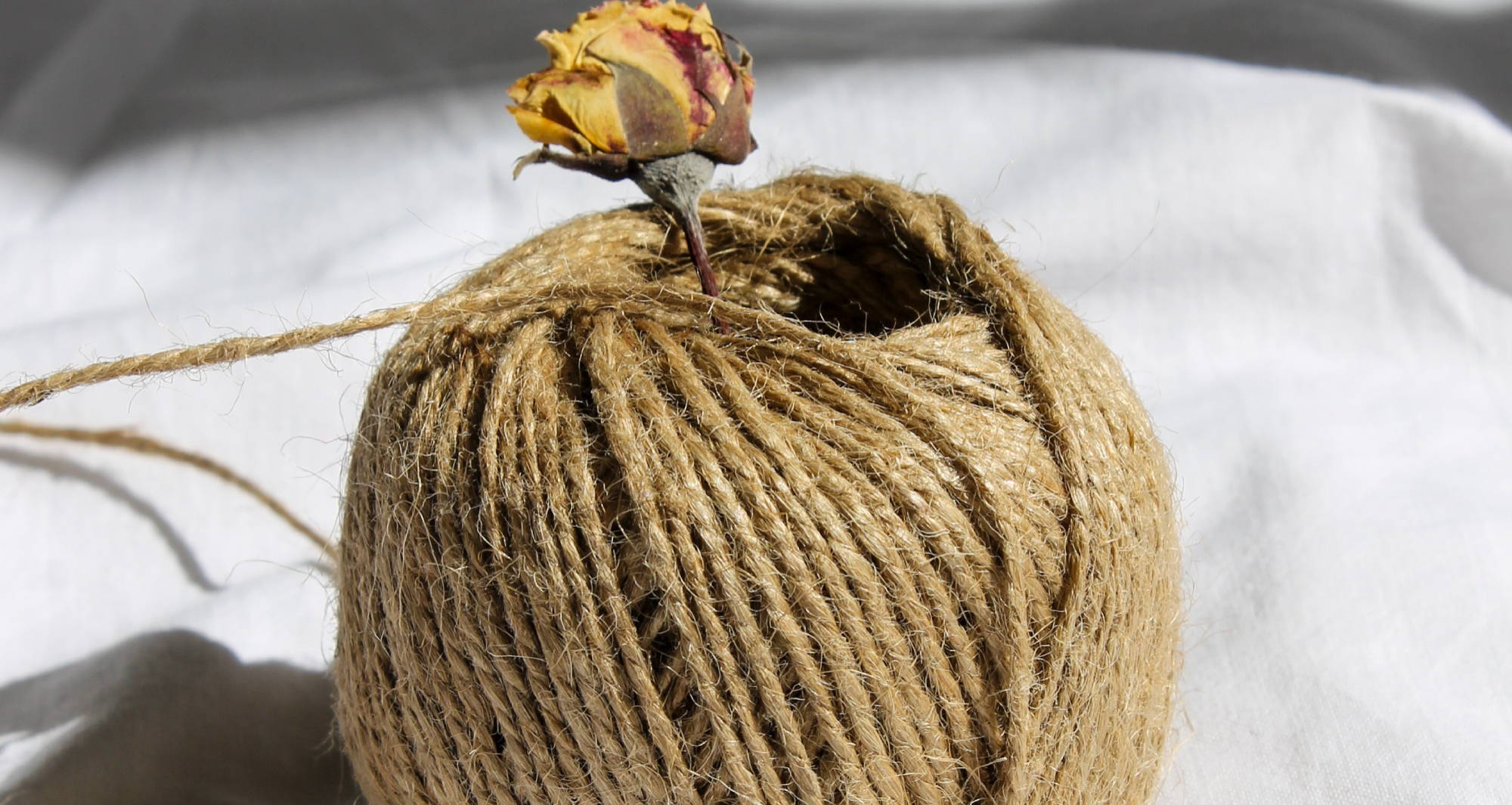 I think the better question is, why not hemp? You love it and trust it enough to keep your butt safe with your favorite hemp underwear and to keep your boulders in place with a strong hemp bra. So why not commit to the hemp revolution with hemp rope?

First, let's look at some of the things that make hemp one of the coolest materials in production these days:

Hemp is antibacterial and non-toxic

Hemp is the strongest plant fiber in the world, it can even be used in the construction of homes as

hempcrete

Hemp does not grow well in wet soil

so it uses far less water to grow than other crops

Hemp can grow in almost any conditions and it even enriches the soil it grows in

Hemp stalks can even be used

to store energy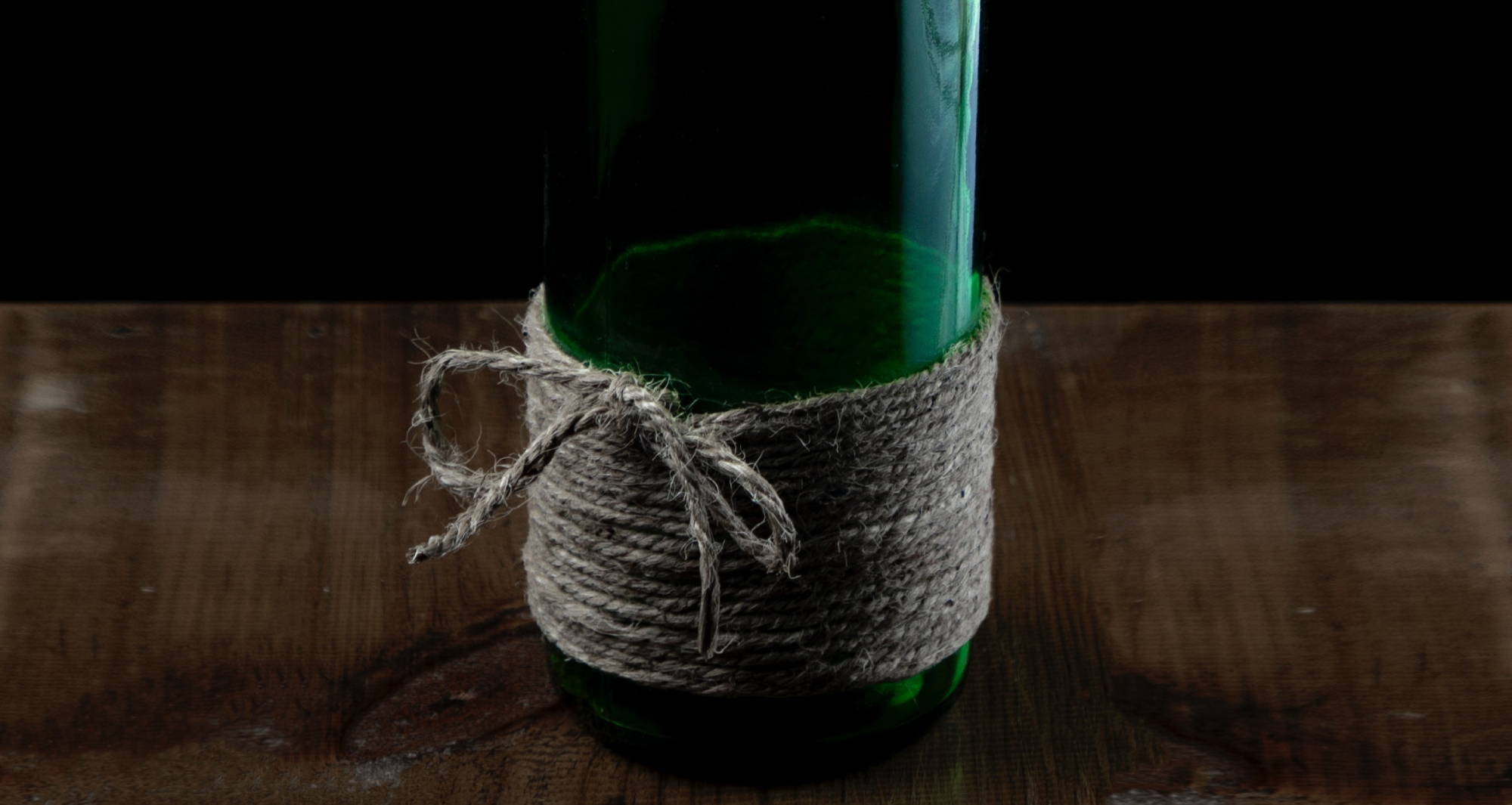 Now that we're all on the same page about how great hemp is, we can talk about why it's a great material for rope:
Hemp doesn't break down in the presence of salt water or sun, making it ideal for outdoor use and for activities like boating, fishing, and climbing. It's even used in architecture and could also work as a decorative accent for outdoor spaces.

Hemp is one of the

longest and strongest natural fibers

in the world. This makes it great for carrying a lot of weight, hauling heavy objects, or holding objects together, basically all the necessary functions of a good rope!

Hemp is biodegradable and the process of growing and harvesting it produces a lot less waste than any other natural material, since the plant has so many uses.

Most rope these days is made out of synthetic materials like nylon or even traditional cotton (which is a lot less sustainable than organic cotton) so hemp rope remains the best choice for the planet.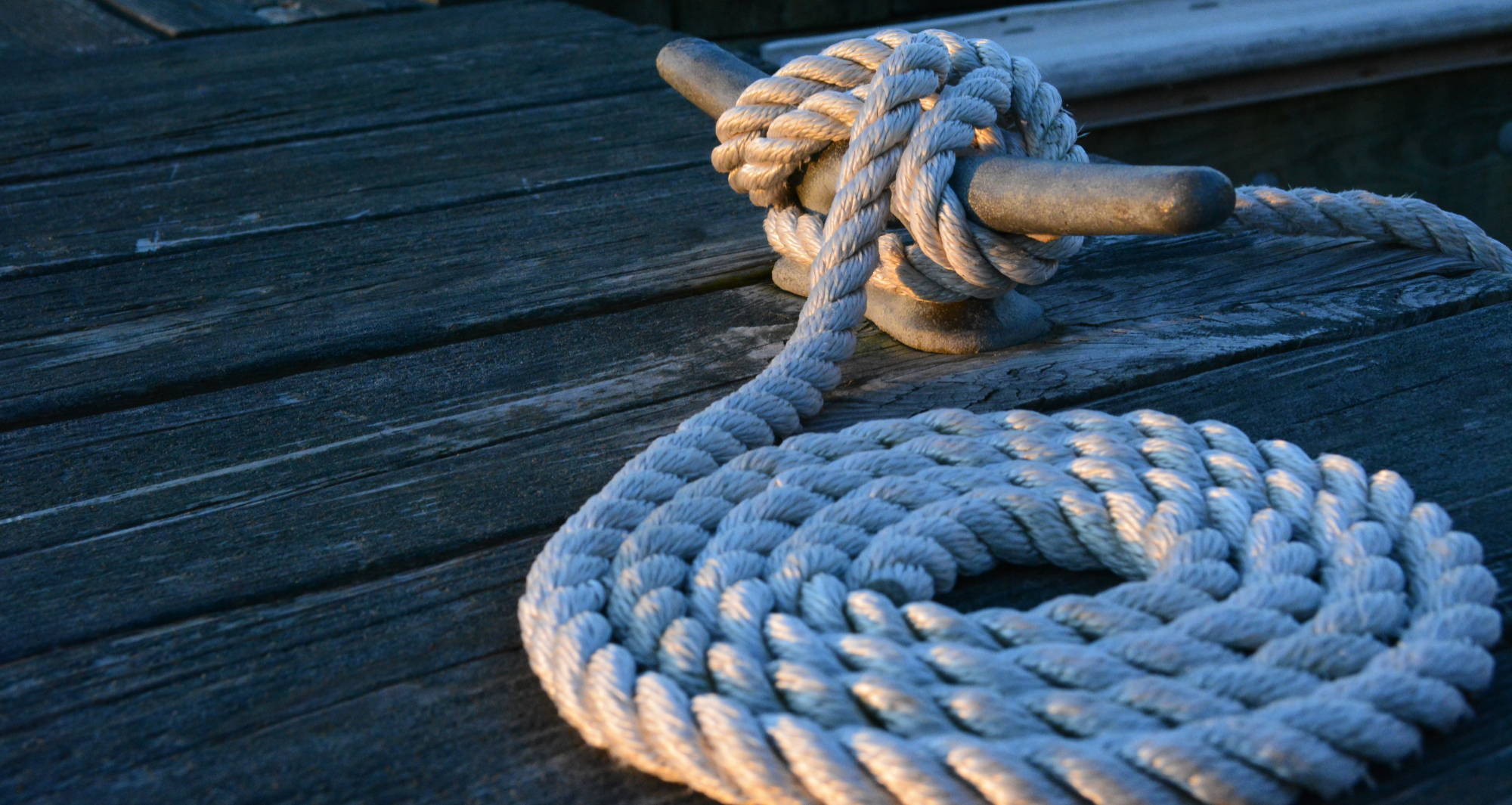 If you fancy doing a little DIY project, hemp rope is actually very simple to make.
What you'll need: hemp fiber or hemp twine, scissors, a wooden dowel
Here's how to do it:
Separate the hemp fibers and cut them to twice the length of what you want your rope to be. Continue cutting until you have enough fibers for your desired diameter.

Fold the bundle of fibers in half and place your dowel at the fold then loop the fibers around it. Smooth the fibers by running your hand through them.

Divide the bundle of fibers into two sections and hold one in each hand.

Twist both bundles clockwise, pulling as hard as you can while you twist.

Twist the two cords together, wrapping one over the other in a counterclockwise motion until you reach the end.

Secure both ends of your finished rope with overhand knots.
You can strengthen your rope by repeating the process to create more ropes identical to your first one.hen, using steps 2 through 6,twist your finished ropes together to create a stronger rope. You can then use your homemade hemp rope for various projects around the house and any artistic endeavors your little heart dreams up.

WHAT KIND OF HEMP ROPE CAN YOU BUY?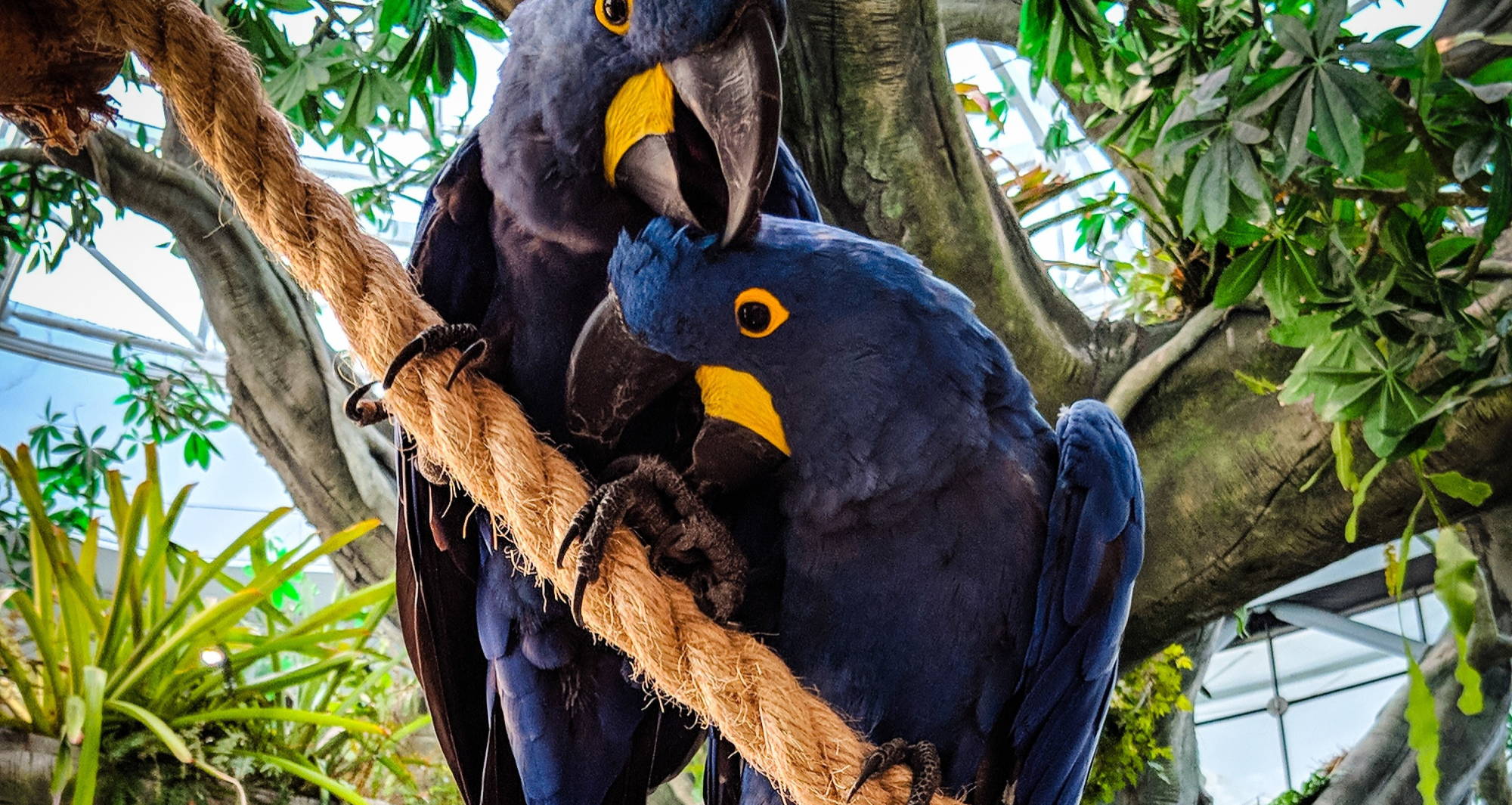 Before I direct you to the places where you can find hemp rope for sale, I'm going to tell you a bit about the kinds of rope you should expect to encounter.
Twisted Hemp Rope: This is the style of hemp rope you'll get from following the steps to making your own rope. The thickness and technique vary but this is generally the strongest style of hemp rope you'll find on the market.
Hemp Twine: This is the thinnest option of hemp rope you can find. It'sused for smaller detailing in projects (such as for jewelry making and macrame) as well as in the kitchen.
Hemp Cord: Hemp cord is generally thicker than twine but thinner than rope, so it's great for both indoor and outdoor decor. Hemp cord is made of several pieces of multi-plied hemp yarn and it can either be twisted or braided together.
Hemp Yarn: We're getting a little further away from rope with this one but it's still a form of hemp fibers with multiple uses, that you can purchase at most of the stores I'll be sharing below. . This is the finest and most pliable version of hemp rope— it's perfect for knitting cozy and durable pieces to wear or display as art.

5 BEST STORES TO BUY HEMP ROPE
Now that I've pumped you up about all the wonders of hemp rope, let's look at where you can get some! Here are the top 5 places with hemp rope for sale.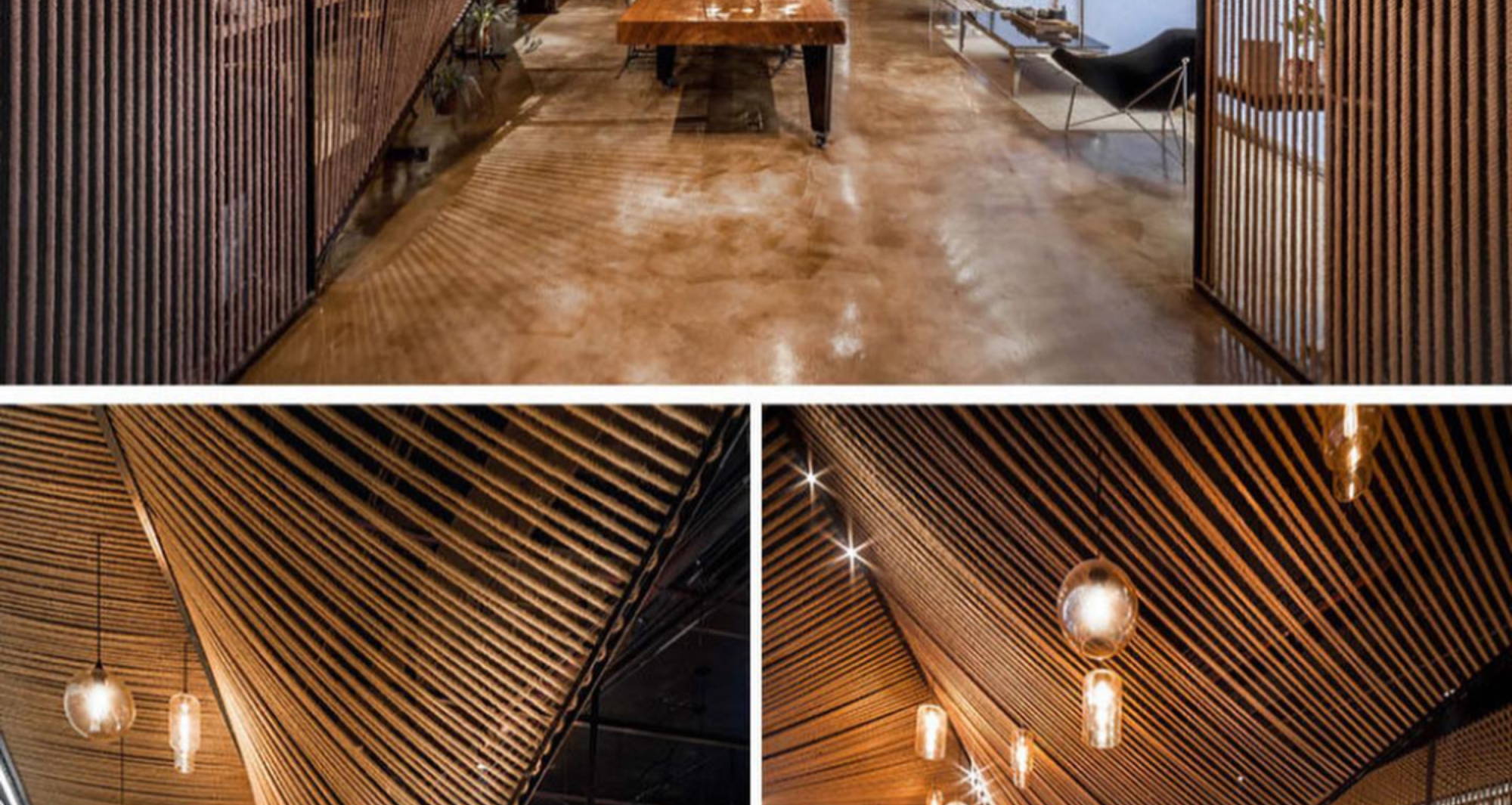 Rope Types: Yarn, twine, rope, and cord
Rope Thickness: From 1mm (twine) to 30mm (rope)
Length: Sold by the yard
Other Hemp Products For Sale: hemp fabric, hemp seed oil, hemp seeds, hemp building materials
Hemp Traders was founded in 1993 and they have become the largest distributor of hemp fiber products in the US. They offer 6 different sizes of hemp rope as well as various sizes of hemp twine and cord. There is no minimum order and the process of buying from them is quick and easy. Hemp Traders also sell various kinds of hemp fabric (like silk, denim, and muslin) so this really is a one stop shop for all your hemp needs!
WEBSITE
Hemptraders.com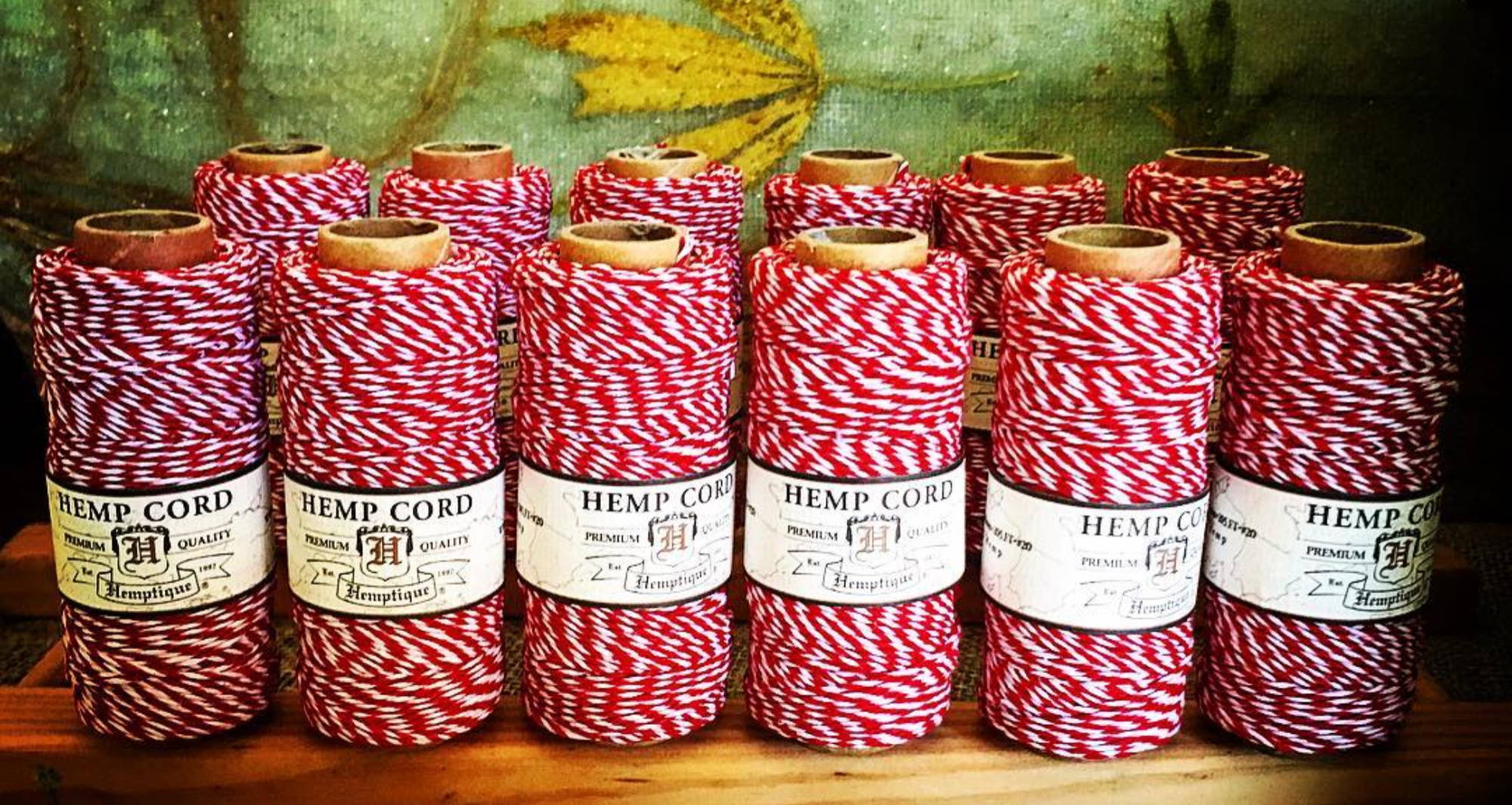 Rope Types: Rope, twine, yarn, cord, hemp fibers
Rope Thickness: 4mm to 30mm
Length: 20 meters to 300 meters
Other Hemp Products For Sale: hemp fabrics, raw hemp fiber, hemp webbing, hemp bags, hemp body care, hemp foods, hemp paper, hemp clothing, hemp seeds
Bulk Hemp Warehouse stock a wide variety of hemp rope products and hemp seed products. Their products are all entirely natural and chemical free. Bulk Hemp Warehouse is also the only shop on this list that offers varieties of rope made using traditional methods in China, Romania, and Hungary.

WEBSITE
Bulkhempwarehouse.com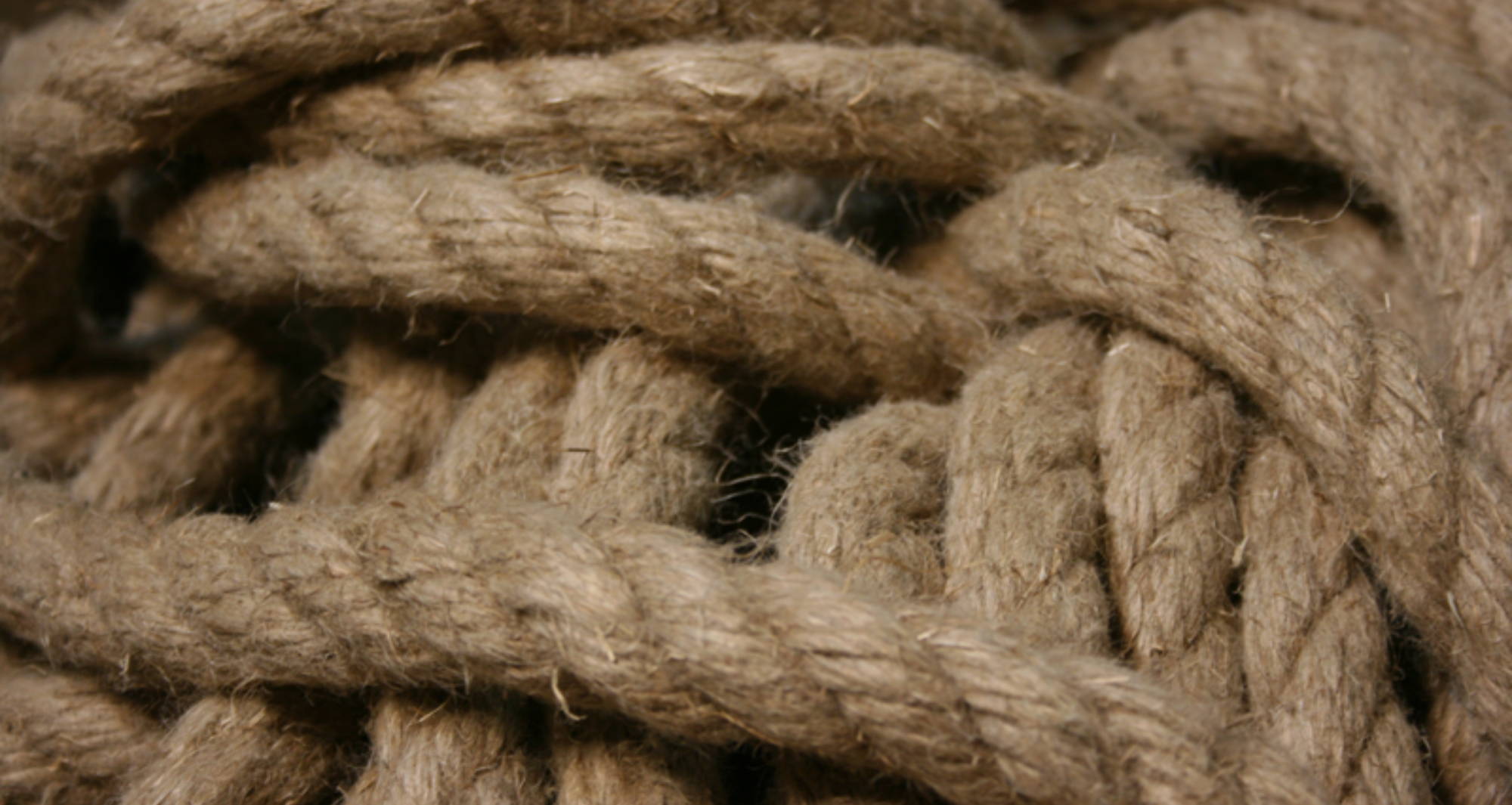 Rope Types: Rope, twine, cord
Rope Thickness: 2mm to 30mm
Length: Some products sold by the yard, others range from 37 to 104 meters
Other Hemp Products For Sale: hemp clothing, hemp bedding, hemp dog toys, hemp towels, hemp wick, hemp lip balm
Hemptopia was founded in 2005 as a very humble endeavor and has since grown into an industry leader in providing companies with raw hemp materials to raise their sustainability awareness. Hemptopia offer a wide selection of hemp rope and twine at both individual consumer and wholesale prices.

WEBSITE
Hemptopia.com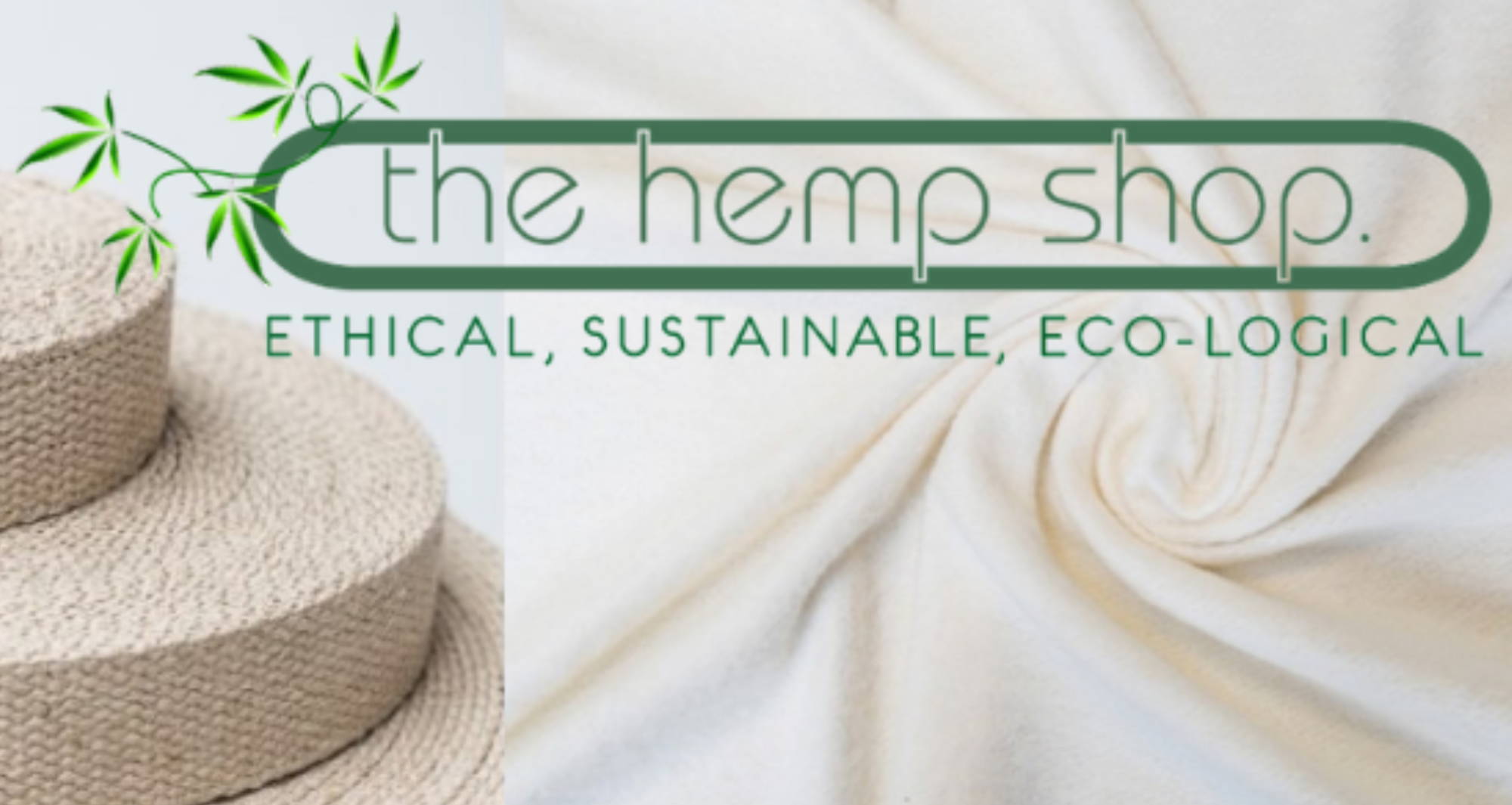 Rope Types: Twine, cord, rope
Rope Thickness: 3mm to 60mm
Length: Sold by the meter
Other Hemp Products For Sale: hemp snacks, hemp luggage, hemp home goods, hemp clothing, hemp beauty products, hemp essential oils, hemp fabric
The hemp shop is a UK based brand who pride themselves on their 100% pure, hemp ropes without any synthetic fillers or blends of other natural fibers. They offer a large range of hemp rope, twine, and cord and include a very comprehensive table of details for each product.

WEBSITE
Thehempshop.co.uk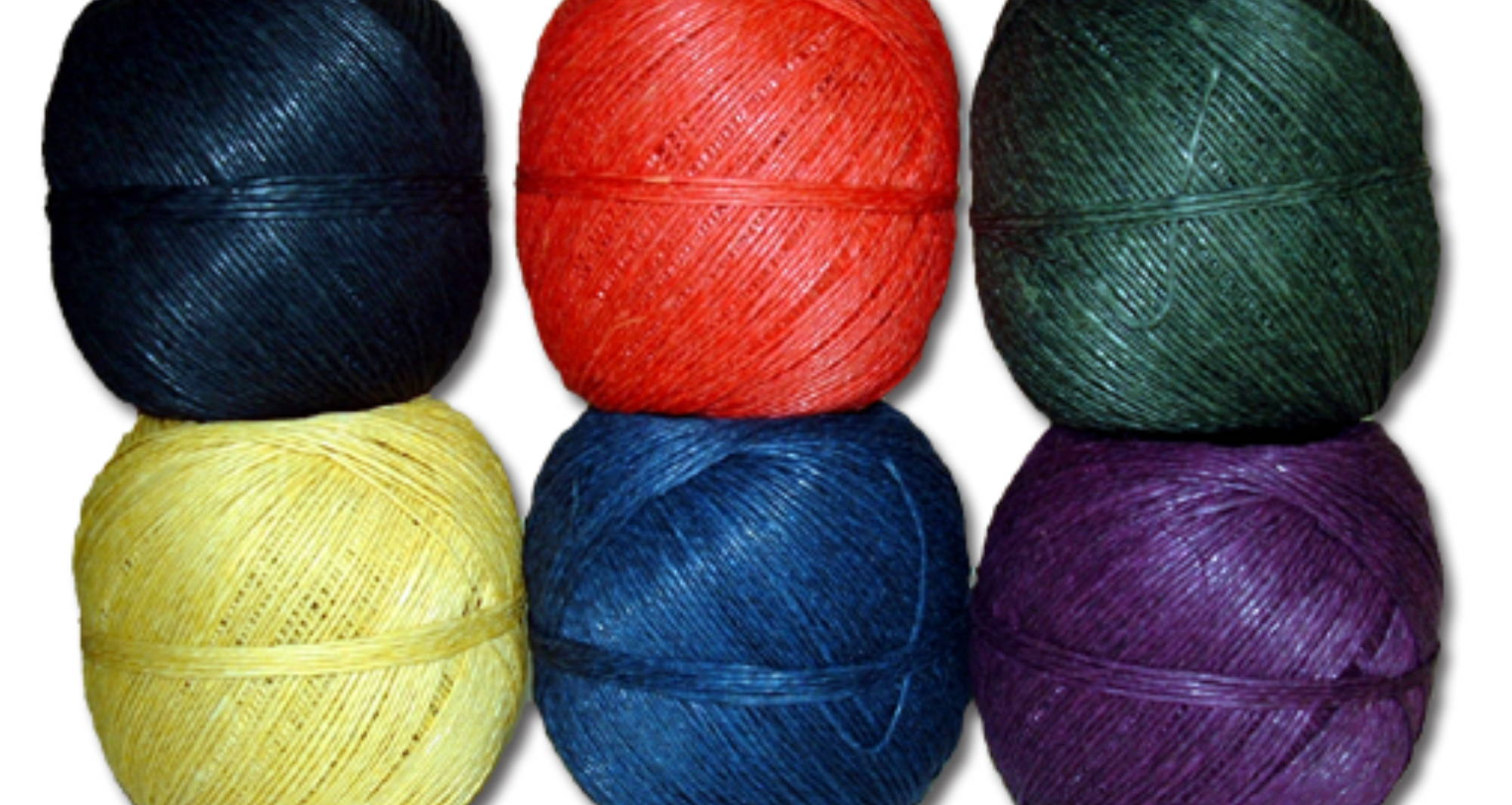 Rope Types: Twine, yarn cord, rope
Rope Thickness: 1mm-2mm (hemp twine and cord), 9mm (hemp rope)
Length: 15 meters
Other Hemp Products For Sale: hemp webbing, dyed hemp twine
Hemp Basics has been around since 1991 and their products are all made of untreated, natural hemp. Their rope is hand twisted in Romania, for a touch of the Old World. Alongside hemp rope, they also offer hemp cord and dyed hemp twine in a variety of colors.

WEBSITE
Hempbasics.com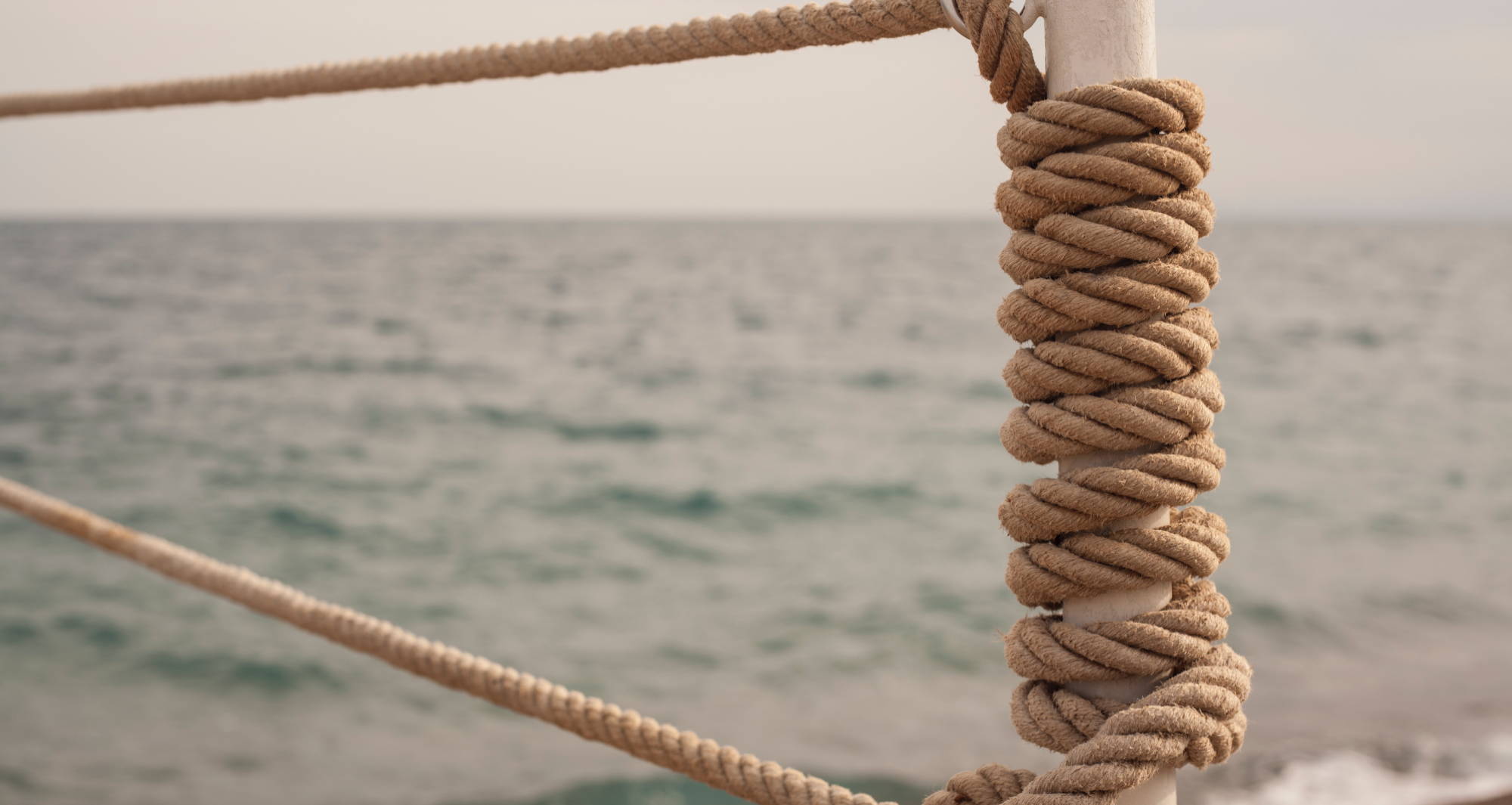 Now that we've brushed on the basics of hemp rope has it sparked any ideas in your head? Maybe you're inspired enough to make your own hemp rope, or you're happy to have found a replacement for the synthetic rope you already use.
If you already have experience using hemp rope, let us know in the comments what you use it for and how you think it compares to other kinds of rope! I'm looking forward to the discussion!