Posted on
|
0 Comments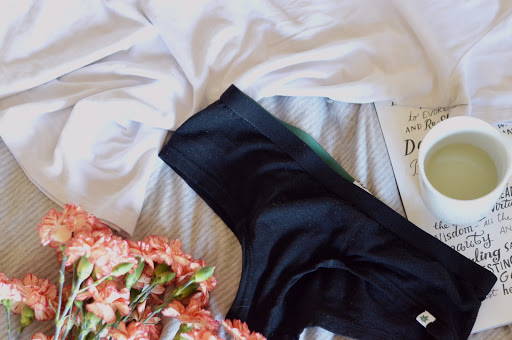 There are many details that go into designing a sustainable piece of clothing, down to the yarn, and in this instance we will be talking about hemp yarn. With many studies identifying hemp as the most sustainable material, and with an emergence of the Farm Bill of 2018, hemp producers are popping up all over the United States, providing conscious and conventional shoppers alike with this natural alternative to yarn for our everyday products.
But where can you find a spool of yarn around here?
After the yarn-making process, spools of yarn are sent from the farms to manufacturers to the suppliers who then sell us hemp yarn. Here is a list of some of the unique places where you can find what you are looking for when it comes to hemp yarn.
5 Stores Where You Can Buy Hemp Yarn in the USA
(table of contents)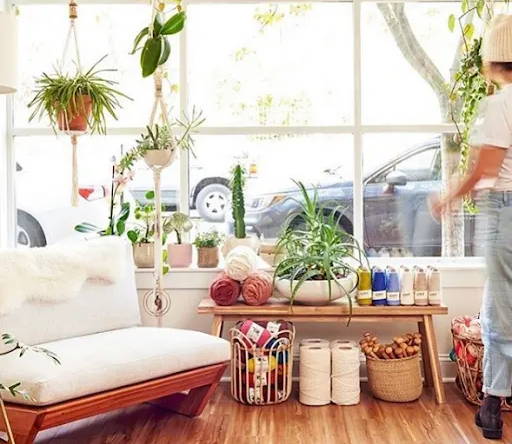 Just a half hour outside of Boston, Sara Resnick opened up Gist Yarn & Fiber in Norwood, Massechusettes. With her unique journey starting with spinning her own wool on a farm while in California to learning to weave while a forestry student in Toronto, Sara has the kind of passion it takes to run a yarn and fiber business. Targeting kindred weavers like herself, the goal of Gist Yarn & Fiber is to build a system that directly supports farmers, manufacturers, and artists to bring value and beauty into the world.
Along with the selection of wool, cotton and linen yarn stocked at her store, you can find those spools of hemp yarn that you've been looking for. The one that popped out to me is the Italian Hemp Weaving Yarn that is as smooth as butter and can be used as is or can be dyed using fiber reactive or natural dyes.
You can stop into Sara's yarn shop that's an old boot-factory-turned-artist-studio that's south of Boston or you can order online. Either way, be sure to check out her "Weave" podcast and listen to the conversations with other thoughtful weavers and makers.
WEBSITE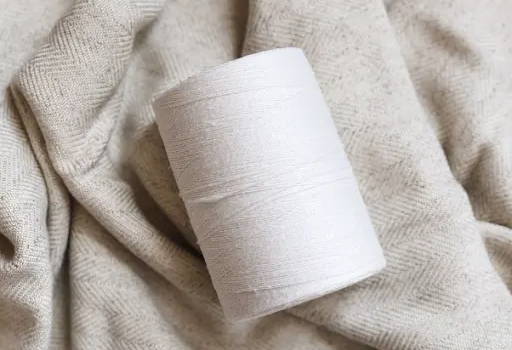 Weaver House Co. is a yarn shop, textile studio and weaving school located in Philadelphia, and is the project of passionate textile artist Rachel Snack. Holding a Bachelor of Fine Art in Fiber & Material Studies from The School of the Art Institute of Chicago, and her Master of Science in Textile Design from Philadelphia University, Rachel is definitely the go-to person for all things yarn and fiber.
With hemp options in yarn, cord and twine, you have some really great versatility to work with here. My favorite hemp yarn offering at Weaver House is the Chanvre Hemp that is used for weaving and fiber making. It's perfect for making sweaters, blankets or anything you are looking to make a soft, durable product out of.
A huge plus about Weaver House is that their materials are used thoughtfully, dyed naturally and consciously recycled. If you're in Philly, Weaver House is a gem to step into and you can even sign up for one of the intuitive weaving workshops that they have lined up.
WEBSITE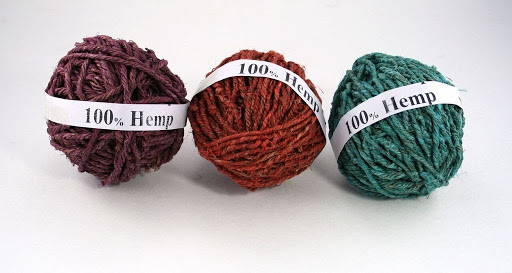 The highly sought after Darn Good Yarn shop is the premier place to shop for ethical and recycled yarns. Started from two boxes of recycled silk yarn stored in her bedroom, Nicole Snow, the Founder and CEO of the online based shop located with a warehouse in Upstate New York, took on a passion for creating a sustainable business around the concept of the makers movement. Darn Good Yarn is fueled by infusing "Good" into all parts of their business.
You can choose from various plys of hemp options that will work perfectly to hold up to loom tension for weaving. The single ply hemp yarn comes in a dreamy light morning coffee color that I could only hope someone will scoop up and make some nice cozy scarves or sweaters out of.
There are special stories of hard work, love and creativity wrapped into everything you find at Darn Good Yarn. From the artisan to the person who packs the orders. Plus, while measuring performance with the triple bottom line framework, how can you be more sustainable than that?
WEBSITE
Hand Knitting began its journey as the oldest operating knitting, crochet, and spinning supply shop in 1996. Functioning mainly as an online business, you can also visit John and Laurel Murphy at their Jackson Hole warehouse if you want to take a tour of the spools, skeins and rovings of all of the yarns they have in stock.
They carry a hemp yarn by Fibra Natura that has earned amazing 5-star reviews. The customers absolutely love that it's soft and easy to work with. Another plus, hemp yarn doesn't fall apart or shed and, like most hemp, it becomes softer after each wash. Overall, this yarn has some superior strength and durability, perfect for sweaters, slippers and everything in between.
WEBSITE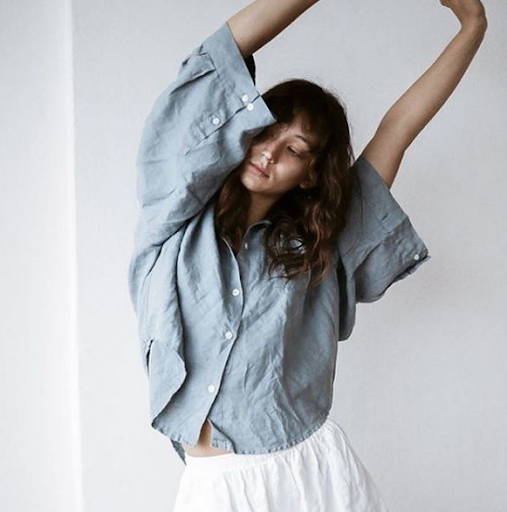 Another long standing business started in 1991, Hemp Basics is a website started by Steve Logothetis and is literally stocked full of all things hemp. With this gem of an online store that's located right outside of New York City, you can't go wrong on your journey to finding that perfect spool of yarn.
The three strand natural hemp yarn is perfect for weaving, and softer than you would expect. A thin plied yarn, this spool of hemp consists of three individual strands of natural hemp yarn twisted together to form and strong and uniform yarn. The spool also offers 5,400 feet of hemp yarn - imagine how much you can make with that!
Having participated in the European Industrial Hemp Association -also known as the EIHA Hemp Conference, Hemp Basics is a trusted supplier involved with global developments in hemp applications for fibers.
WEBSITE
CONCLUSION
With these stores listed, you can't go wrong with your design and it seems that some of the websites even offer design patterns, which are perfect for testing out a few ways of working with the yarn. Hemp yarn is growing in popularity as you will see, and its many benefits including a fabric that is antibacterial, durable, breathable and sustainable.
From an array of hemp products from minimalist clothing brands to hemp underwear styles like hemp hipsters to hemp boxer shorts, your hemp yarn is just the perfect place to start on your design journey. Don't be shy if you are in need of some inspiration on what other hemp clothing brands are doing with their hemp yarn.
Which store do you think you will visit first on your journey to finding your hemp yarn?
---