7 Best Hemp Yarn Suppliers In The US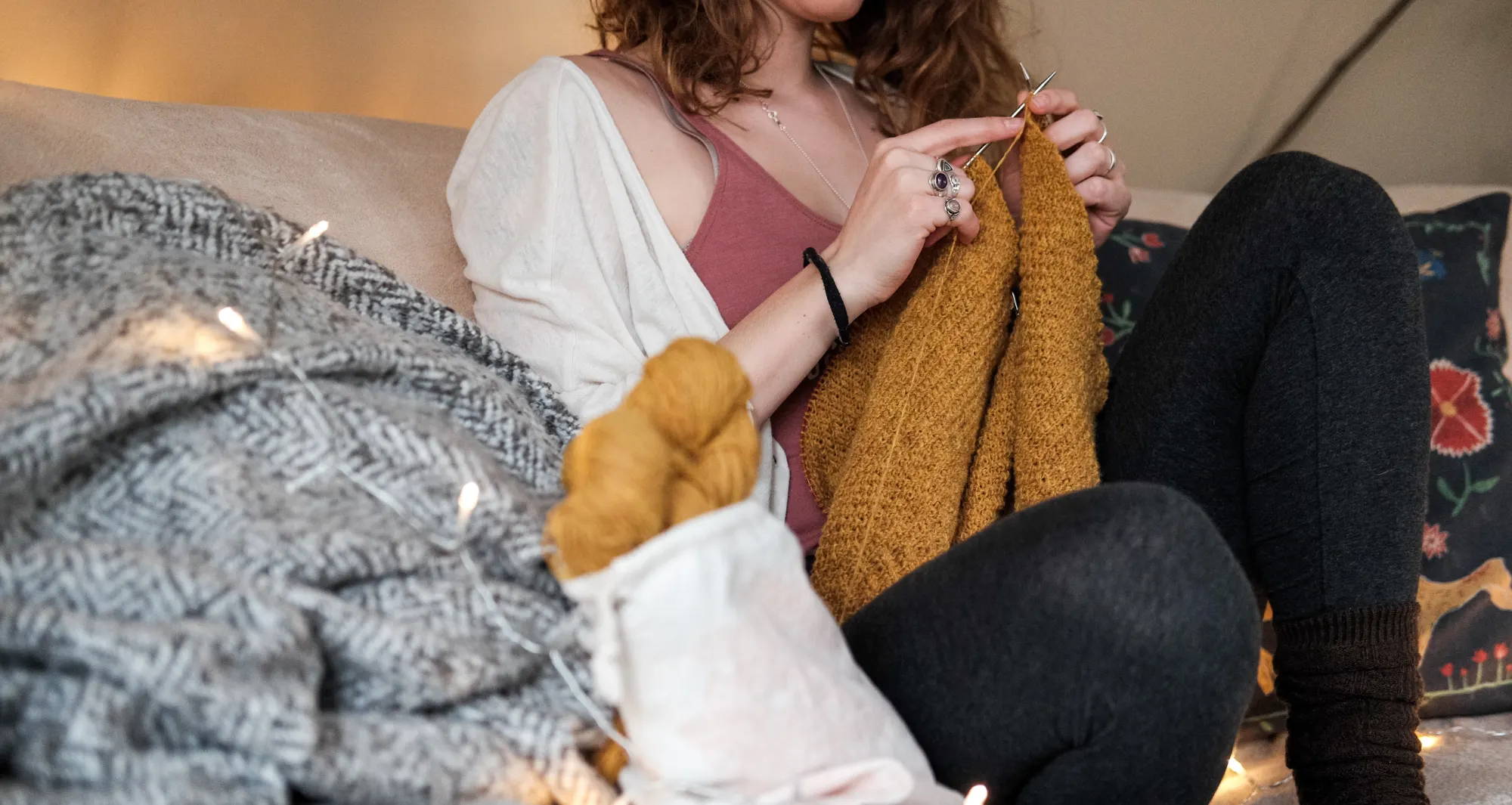 If you enjoy the softness and durability of your favorite hemp bra or mens boxers, don't make the mistake of thinking that your enjoyment of hemp fabric must be limited to your purchases. You can also enjoy using hemp yarn to make your own clothing and accessories! As word continues to get out about how hemp is one of the most sustainable fabrics, conscious shoppers (like you and me!) are searching out products made with this natural alternative for our everyday products. For both hobby and professional knitters, crafters, and yarn artists, this includes sourcing hemp yarn.
But where can you find hemp yarn for knitting or hemp yarn for crochet in the United States?
Well, I've got the answer! I'm going to share with you 7 great resources for all different types of hemp yarn. But in case you aren't convinced that even your knitting hobby could benefit from hemp, first I'll show you how hemp yarn compares to other common types. And I'll fill you in on all the advantages hemp yarn for knitting and hemp yarn for crochet can offer you! Get those knitting needles or crochet hooks out and let's get to it…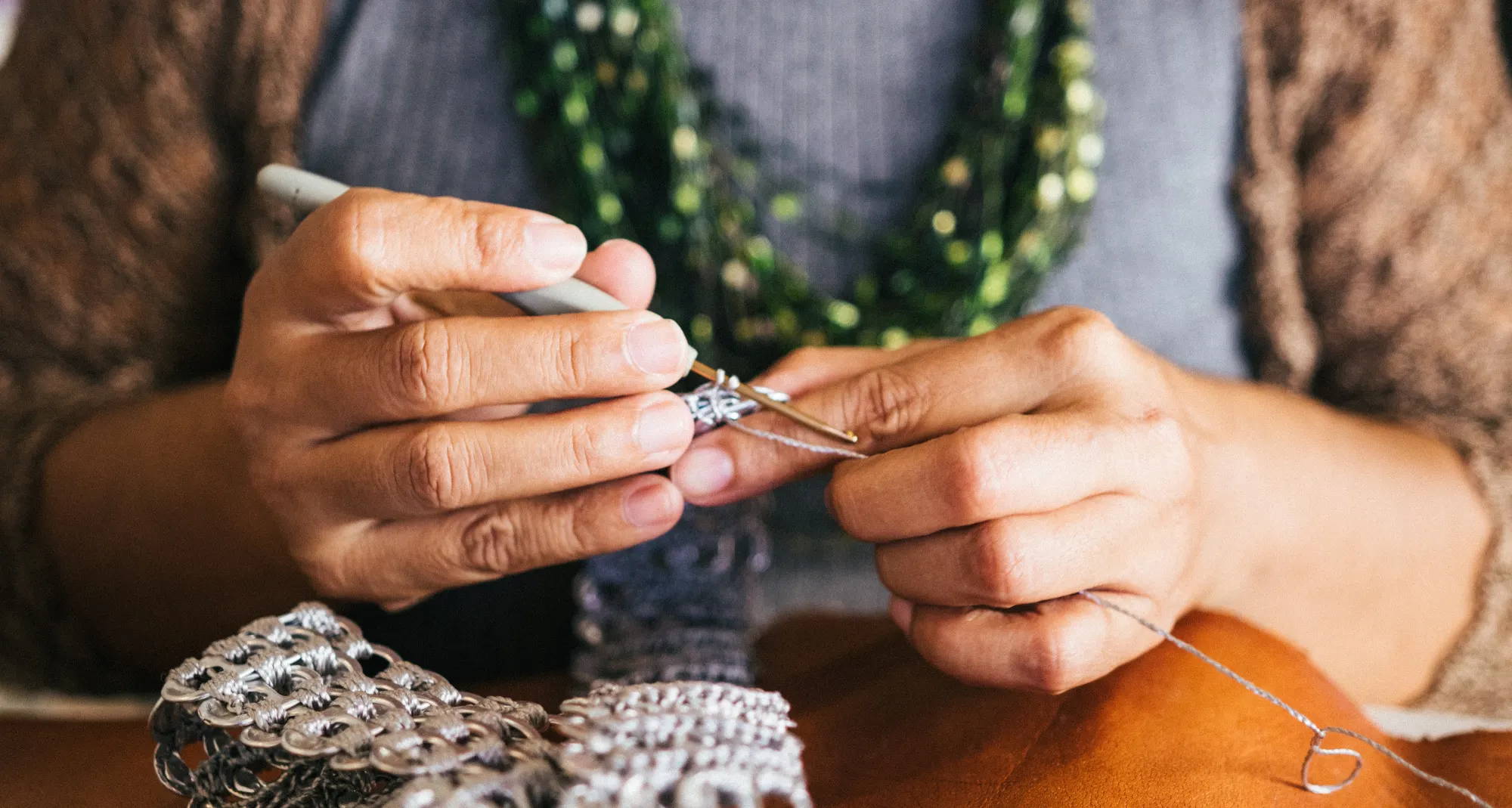 The reasons to use hemp yarn fall into two main categories. First, there are the benefits that you get to enjoy as a knitter, crafter, or user. If you're already a fan of hemp underwear like I am, you'll recognize many of these benefits that you already enjoy while wearing your favorite bikini underwear!
Second, there are the benefits of using hemp over other types of yarn for the environment. So let's take a look at how hemp yarn compares to other popular types. Then we'll look at the environmental advantages.
For the past 100 years or more cotton has been the major crop for clothing manufacturers in the US, but when looking at hemp vs cotton it's clear that choosing hemp has some big advantages!
Hemp's higher tensile strength makes it more durable than cotton, which means your yarn project will last longer and you'll be able to enjoy it more.

Hemp is a

upf fabric

that offers higher sun protection than cotton, making it easier to naturally protect your skin from harmful sun damage while outside.

Hemp is more breathable, so it will keep you more comfortable.

Hemp absorbs moisture better than cotton so if you sweat while shoveling the snow, your scarf won't feel wet and cold.

Hemp is antibacterial, and cotton is not! This means those cute knit socks will be cute, but won't get stinky!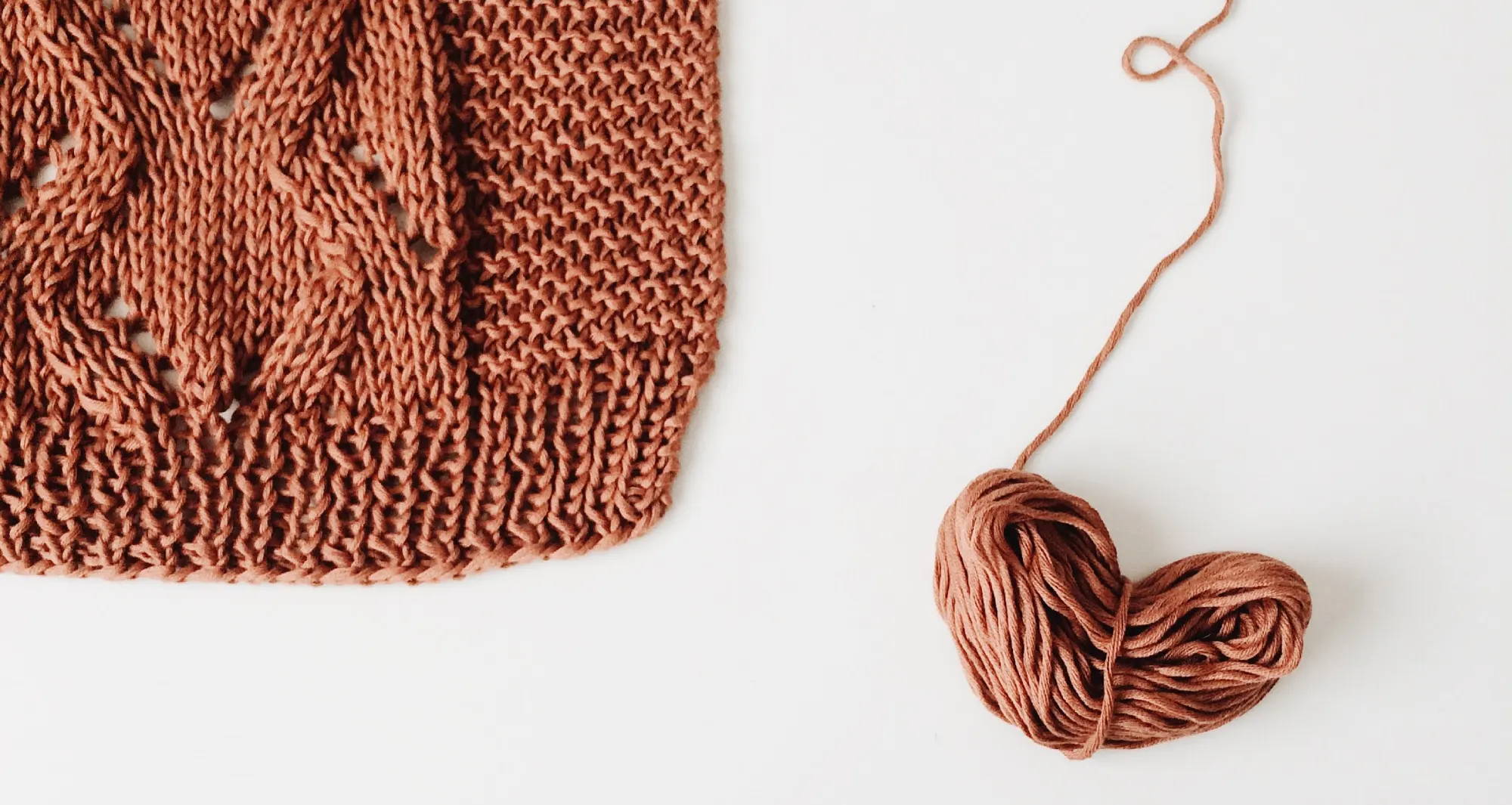 Another common choice, especially for knitting and crocheting, is wool. But once again here, when considering hemp vs wool, hemp comes out on top for some very convincing reasons.
Hemp production requires less water and energy than wool because it doesn't require the feeding and watering of sheep!

Hemp production is more humane than wool, which often isn't cruelty-free because it uses harmful chemicals and causes injuries to sheep.

Hemp production nourishes the environment because it improves soil health and traps carbon. Wool production degrades it by creating more waste and consuming more land.

Wool can be scratchy and rough, but hemp gets softer with use and washing and is so much more comfortable up against your bare skin.

Hemp is stronger than wool, especially when it gets wet. It also doesn't attract moths (which is a very good thing if you don't like your clothes to be eaten)!

Hemp knit products can be machine washed, but wool products often need special care or dry cleaning – which also creates more waste and costs you more money!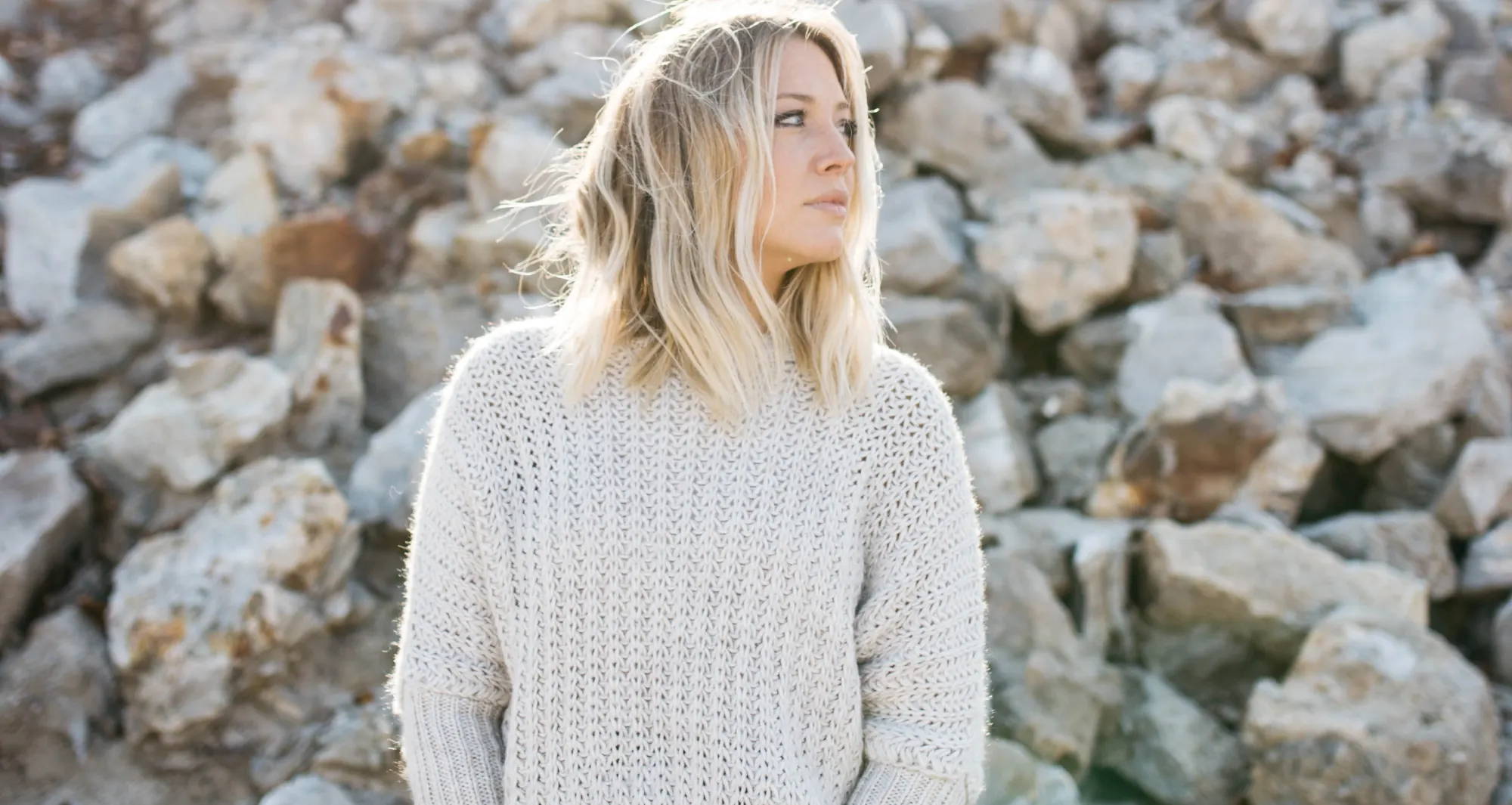 THE ENVIRONMENTAL BENEFITS OF USING HEMP YARN
Hemp needs less water to grow than other crops, so it can be grown in drier lands without transporting water from other sources.

Hemp requires less pesticides because it naturally crowds out weeds, which puts fewer chemicals in our soil, air, and bodies!

Hemp enriches the soil it grows in, instead of depleting it as others do. This is so important because depleted soil can't sustain the crops we need to survive.

Hemp is a carbon negative crop that traps more carbon than any other, which is good because carbon in the atmosphere traps more heat and leads to more global warming!

Hemp requires less land to grow than the likes of cotton or wool—meaning more land can be saved to grow food and house people rather than grow crops for fabric!

7 HEMP YARN SUPPLIERS IN THE US
These retailers all sell hemp yarn in the United States, and while some of them have physical locations you can visit, they all sell online. Which makes it easy to check out their offerings and inventory and buy what you want from the comfort of your home (don't you love that?).
These retailer snapshots below will make it easy for you to source hemp yarn for knitting, crocheting, or any other fiber arts project you have in mind! Are you ready to get crafting?!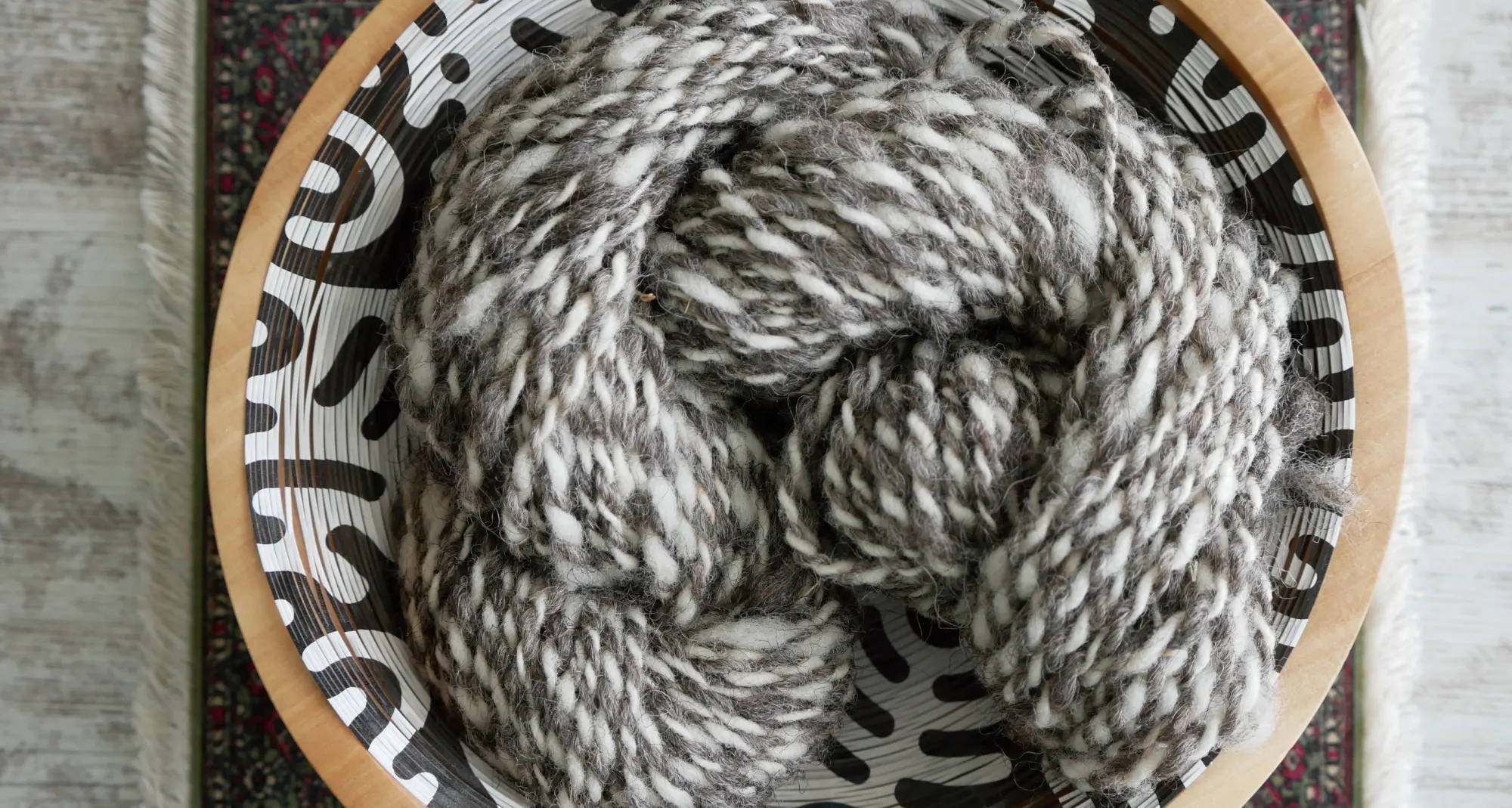 Hemp offerings | A variety of natural, half bleached, handspun, and chunky yarns in 100% hemp, as well as hemp and organic cotton blend yarn, natural polished and unpolished hemp twine, 5 mm and 1 mm hemp cord.
Best for | Weaving, knitting, crochet, macrame, basket making, knots, fiber sculpture, and other fiber crafting.
Colors available | Yarns come in natural and half bleached styles. Cords come in a larger range of 20 nature-inspired hues.
Price range | $15-$27 for skeins or spools of yarn. $5-$7 for cords and twine.


Weaver House Co. is a yarn shop, textile studio, and weaving school located in Philadelphia. It's the passion project of textile artist Rachel Snack. Holding a Bachelor of Fine Art in Fiber & Material Studies from The School of the Art Institute of Chicago, and her Master of Science in Textile Design from Philadelphia University, Rachel definitely knows yarn and fiber!
With hemp options in yarn, cord, and twine, Weaver House Co. has materials for a wide range of needs. My favorite hemp yarn offering at Weaver House is the Chanvre Hemp that's used for weaving and fiber making. It's perfect for making sweaters, blankets, or anything you're looking to make a soft, durable product out of.
A huge plus about Weaver House is that its materials are used thoughtfully, dyed naturally, and consciously recycled. If you're local to Philly, Weaver House is a gem to visit. You can even sign up for an intuitive weaving workshop. If not, you can order anything you want from their website. The chunky handspun hemp and cotton yarn are my faves!


WEBSITE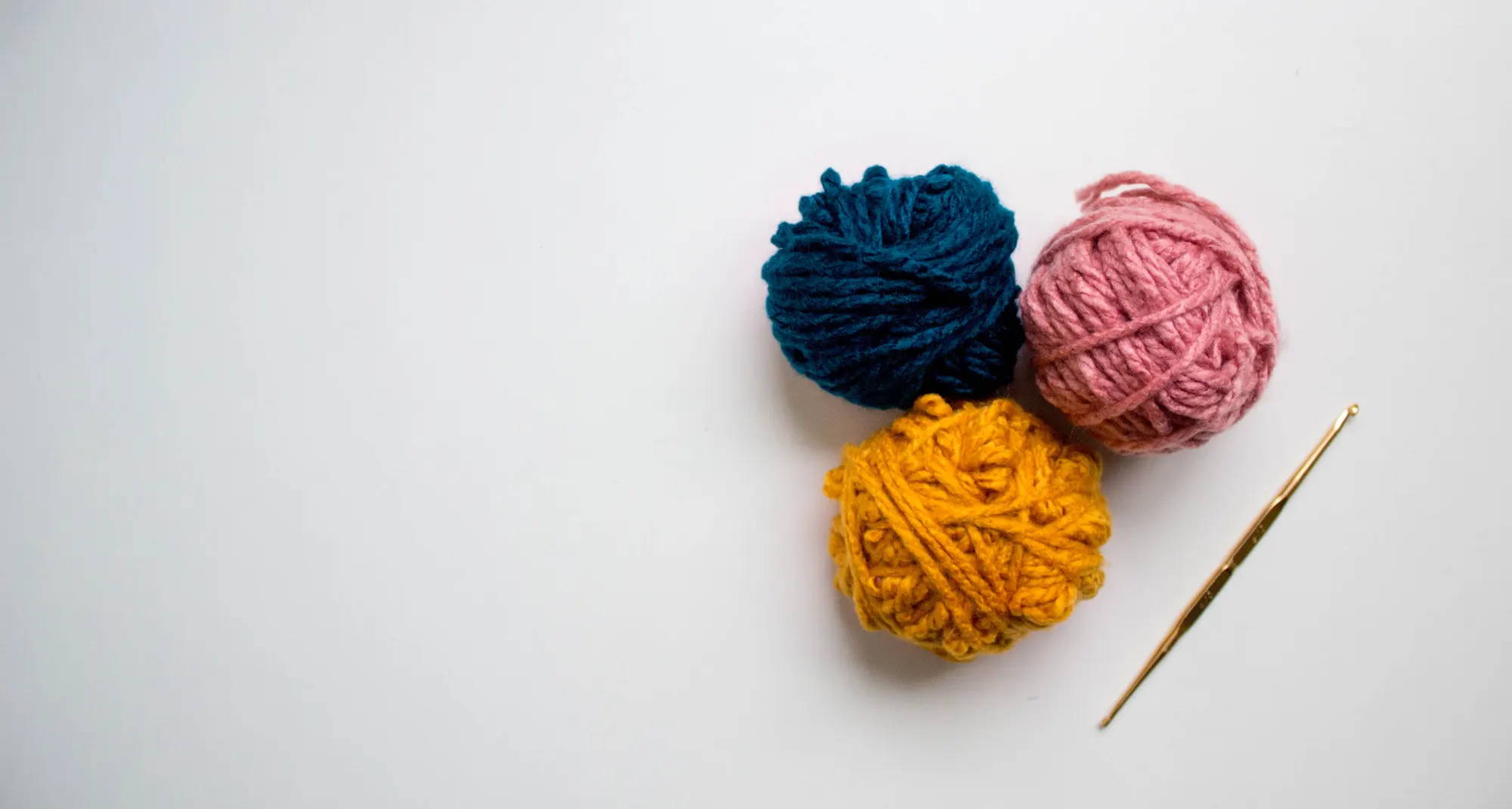 Hemp offerings | Single and 3-ply yarns
Best for | Knitting and crocheting
Colors available | Sunflower, Sweet Teal, Plum, Light Morning Coffee, and Undyed-Natural
Price range | $12.99 for 60 yards 3 ply or 150 yards single-ply


Nicole Snow started Darn Good Yarn with just two boxes of recycled silk yarn in her upstate New York spare bedroom. From there she's grown this online retailer into a premier source for ethical and recycled yarns. Darn Good Yarn is fueled by infusing "Good" into all parts of their business, and Nicole's passion for creating a sustainable business is clear through her gorgeous offerings!
Darn Good Yarn sells single and 3-ply hemp yarn ideal not just for knitting and crocheting, but also for wrapping and gluing in other craft projects. Their 3-ply hemp yarn would be perfect for macrame that's as strong and durable as it is beautiful!
On the website, there are special stories of hard work, love, and creativity wrapped into everything found at Darn Good Yarn, from the artisan to the person who packs the orders. Plus, they even measure their performance with the triple bottom line framework, so how can you be more sustainable than that?


WEBSITE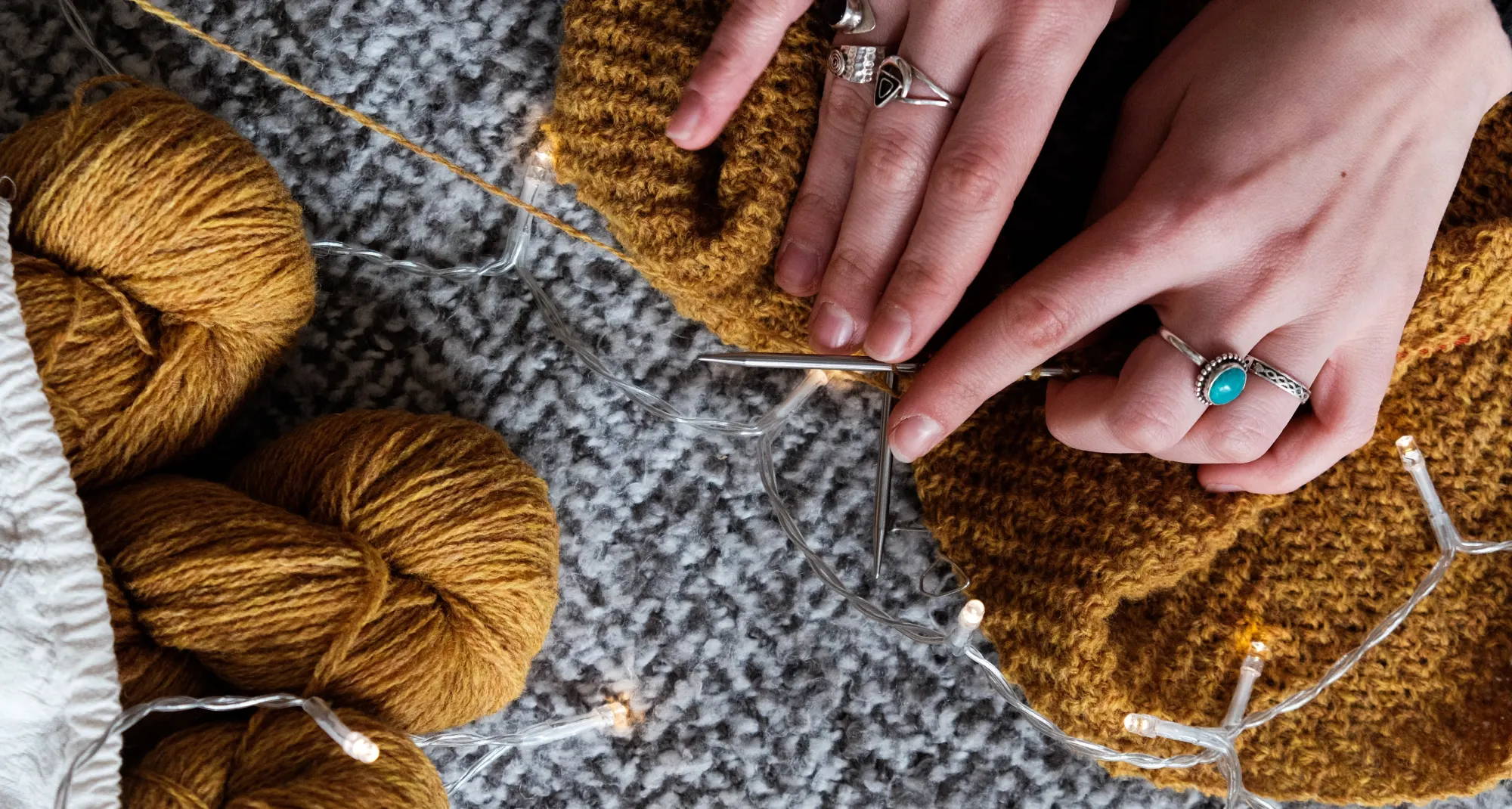 Hemp offerings | Java Hemp Yarn by Fibra Natura. 100% hemp. Machine washable. Tumble dry on low.
Best for | Knitting and crocheting
Colors available | Parchment, Hazelnut, Walnut, Pistachio, Horizon Pink, Desert Rose, Riviera Blue, Golden Sun, Poppy Red, Purple Crush, Fossil Grey, Night
Price range | $8.85 for a 100 g ball containing 219 yards of yarn.


Founded in 1996, Hand Knitting is the oldest continuously operating online knitting, crochet, and spinning supply shop in the country (and maybe the world!). While the business runs primarily online, owners John and Laurel Murphy run their office out of their home and at the site's "no frills" warehouse in Arizona.
Hand Knitting carries a hemp yarn by Fibra Natura that earns amazing 5-star reviews. The customers absolutely love its consistent quality and how soft and easy it is to work with. It doesn't fall apart or shed and, like most hemp, it becomes softer after each wash. It's a great choice for home decor projects.  


WEBSITE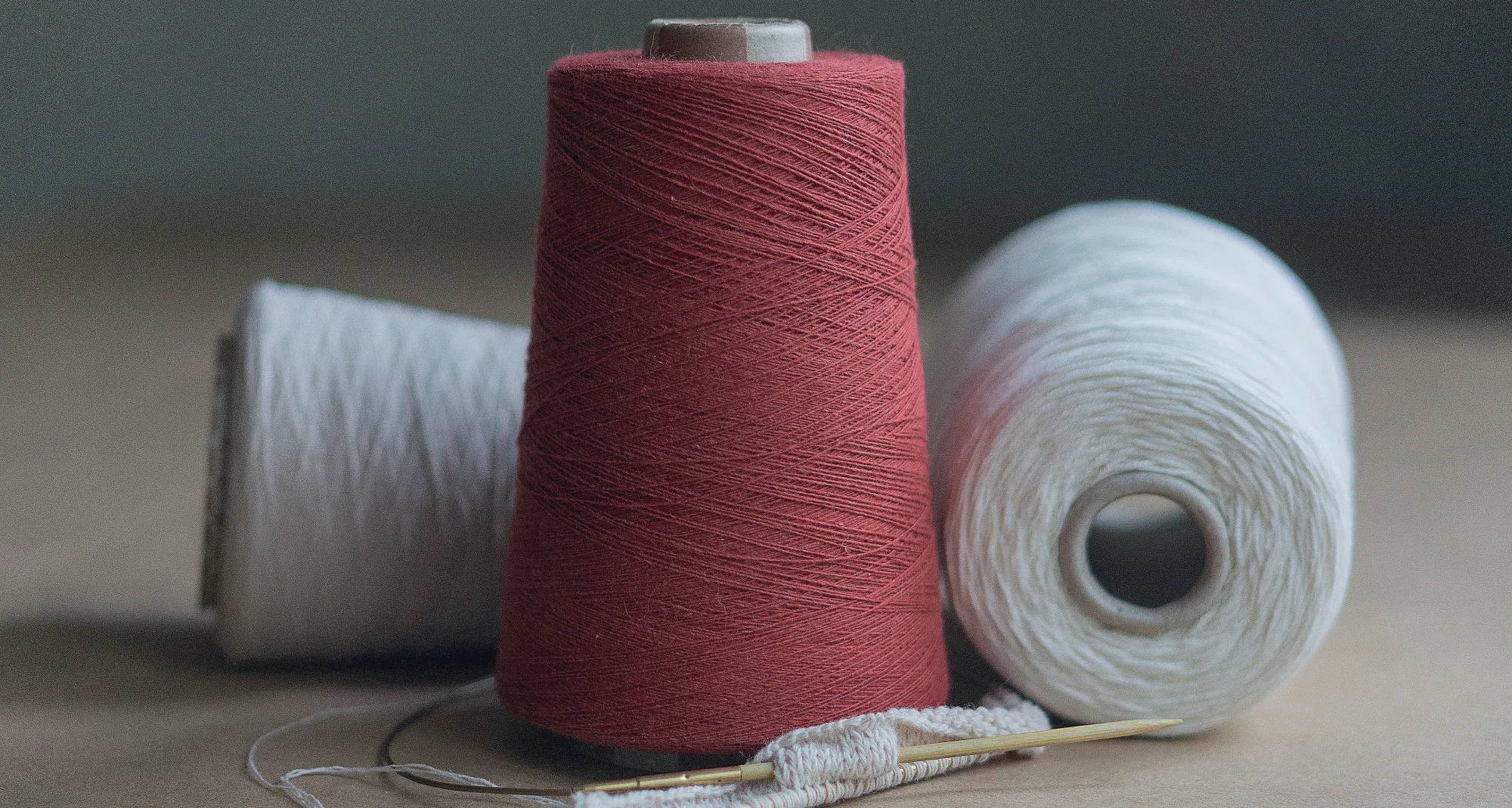 Hemp offerings | Hemp yarn in four weights: Super fine lace weight, Fingering weight, Double knit weight, and Worsted weight. They also sell hemp cord, twine, rope, and webbing for crafting and a range of hemp fabrics too!
Best for | Weaving, knitting, crochet, macrame, basket making, knots, fiber sculpture, and other types of fiber crafting.
Colors available | Natural and bleached. 
Price range | $28-29 for a 500 g spool of yarn. $1.25-$9 for cord and twine.


Hemp Basics is an online hemp superstore! Since 1991, this website started by Steve Logothetis has sold all things hemp. If you're looking for a hemp crafting product, there's a very good change you'll find it here!
Their three-strand natural hemp yarn is perfect for weaving and softer than you would expect. A thin plied yarn, this spool of hemp consists of three individual strands of natural hemp yarn twisted together to form a strong and uniform yarn. The spool offers 5,400 feet of hemp yarn—imagine how much you can make with that!
Having participated in the European Industrial Hemp Association, also known as the EIHA Hemp Conference, Hemp Basics is a trusted supplier involved with global developments in hemp applications for fibers. They know hemp!


WEBSITE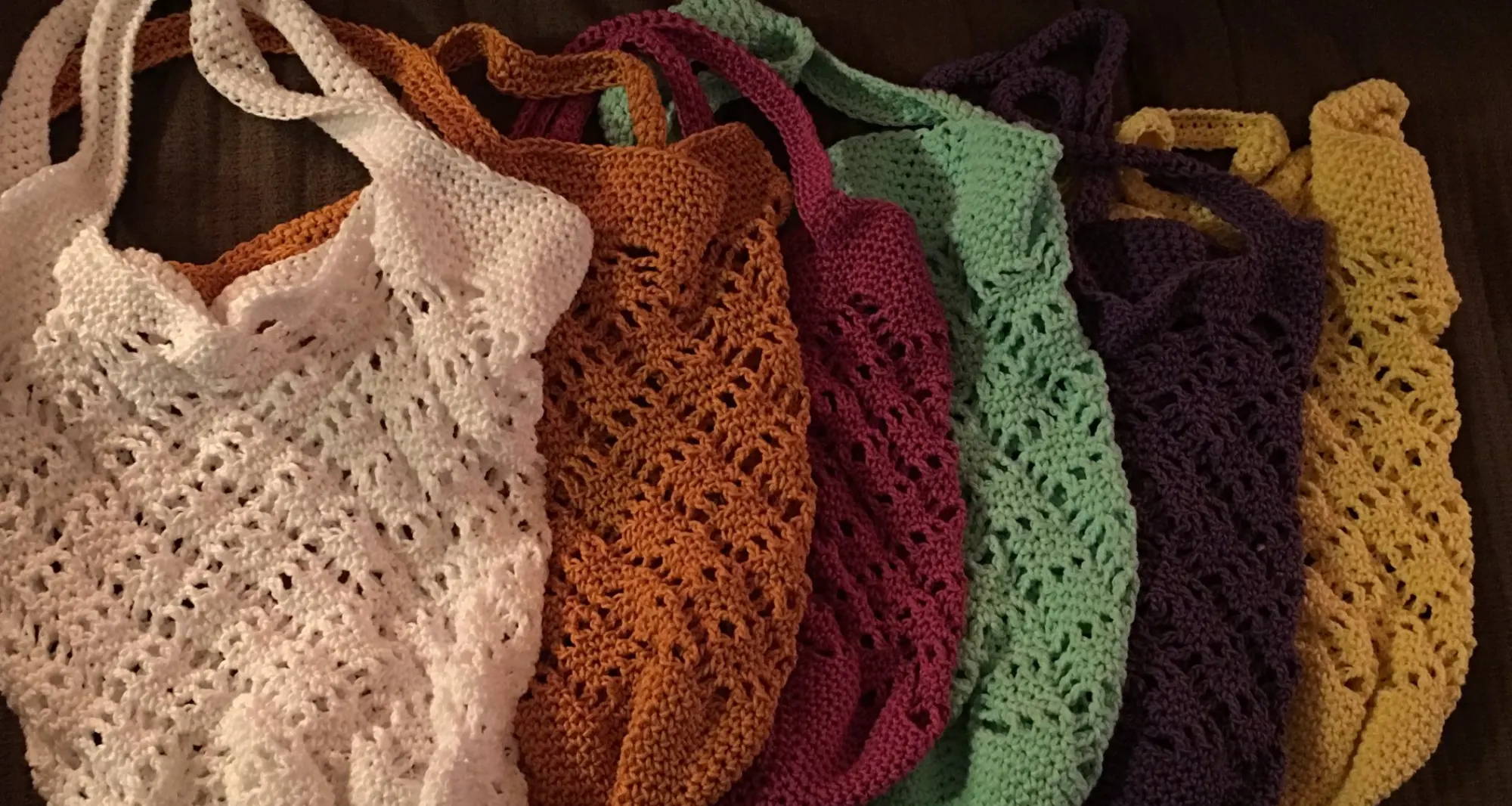 Hemp offerings | CYC 5 weight Just Hemp Yarn
Best for | Knitting, weaving, and crochet
Colors available | Ocean, Natural, Sky, Shell, Cocoa, Reed, Moss, Olive, Clay, Primrose, Lilac, Silver, Coal, and Hay
Price range | $8.99 for 93 yards


Lion Brand is a New Jersey-based company that was founded all the way back in 1878! The vision of this 5th generation family-owned business is "Creating a more Colorful, Connected, Comforting, and Caring World" and so of course among their offerings is a beautiful heavyweight 100% hemp yarn in over a dozen nature-inspired hues.
With an average rating of 4.5 out of 5 stars, their Just Hemp Yarn is popular for projects such as crocheted purses, bags, and placemats, where hemp's strength and durability are extra appreciated. Lion Brand also recommends their hemp yarn for making plant hangers, coasters, dish cloths, and towels. It's clear their hemp yarn is not just beautiful, but up for hard work as well!


WEBSITE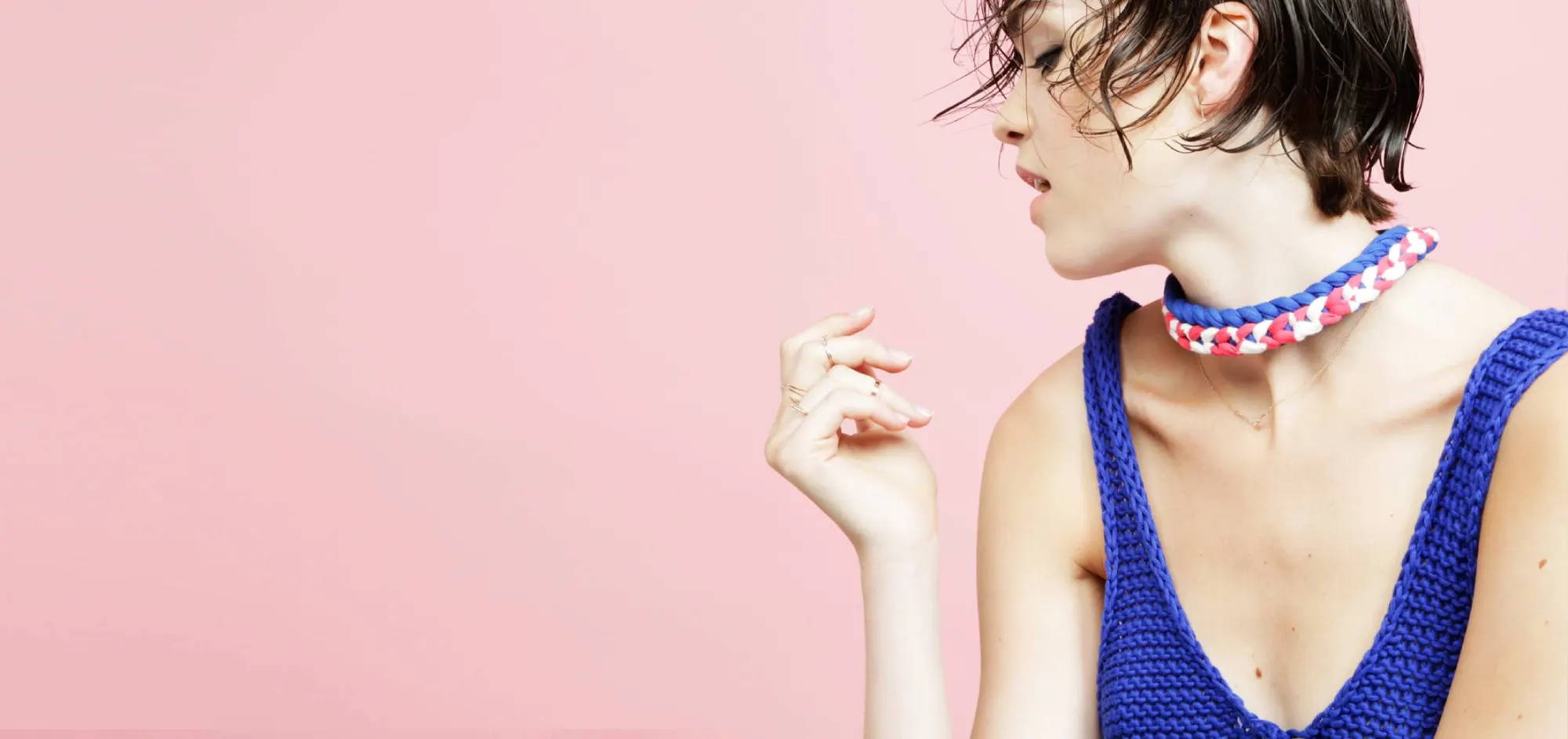 Hemp offerings | Buddy Hemp Yarn is 55% hemp and 45% cotton
Best for | Knitting and crocheting summer dresses, tunics, and bags.
Colors available | Timberwolf, Jog Grey, Riviera Blue, Bardot Red, Pistachio Green, Ivory White, Tropez Tan, Coal Black, Cameo Rose, Midnight Blue, Soleil Yellow
Price range | $19.50 for 190 yards


The mission of Wool and the Gang is to inspire a new generation of makers through a reinvention of the craft experience. This British-based business is as committed to sustainability as it is to serving its "gang" of customers. They sell yarn, kits, tools, patterns, and even great tutorials on their website for beginners and those looking to try something new.
Their hemp yarn comes in a gorgeous array of colors, and their hemp/cotton blend gives open-knit projects a beautiful drape without stretching out—proving that knitwear is not just for cold-weather climates! It's great for stocking stitch, treble crochet grid stitch, and stockinette ladder stitch. If you're looking for a summer yarn, this is it!


WEBSITE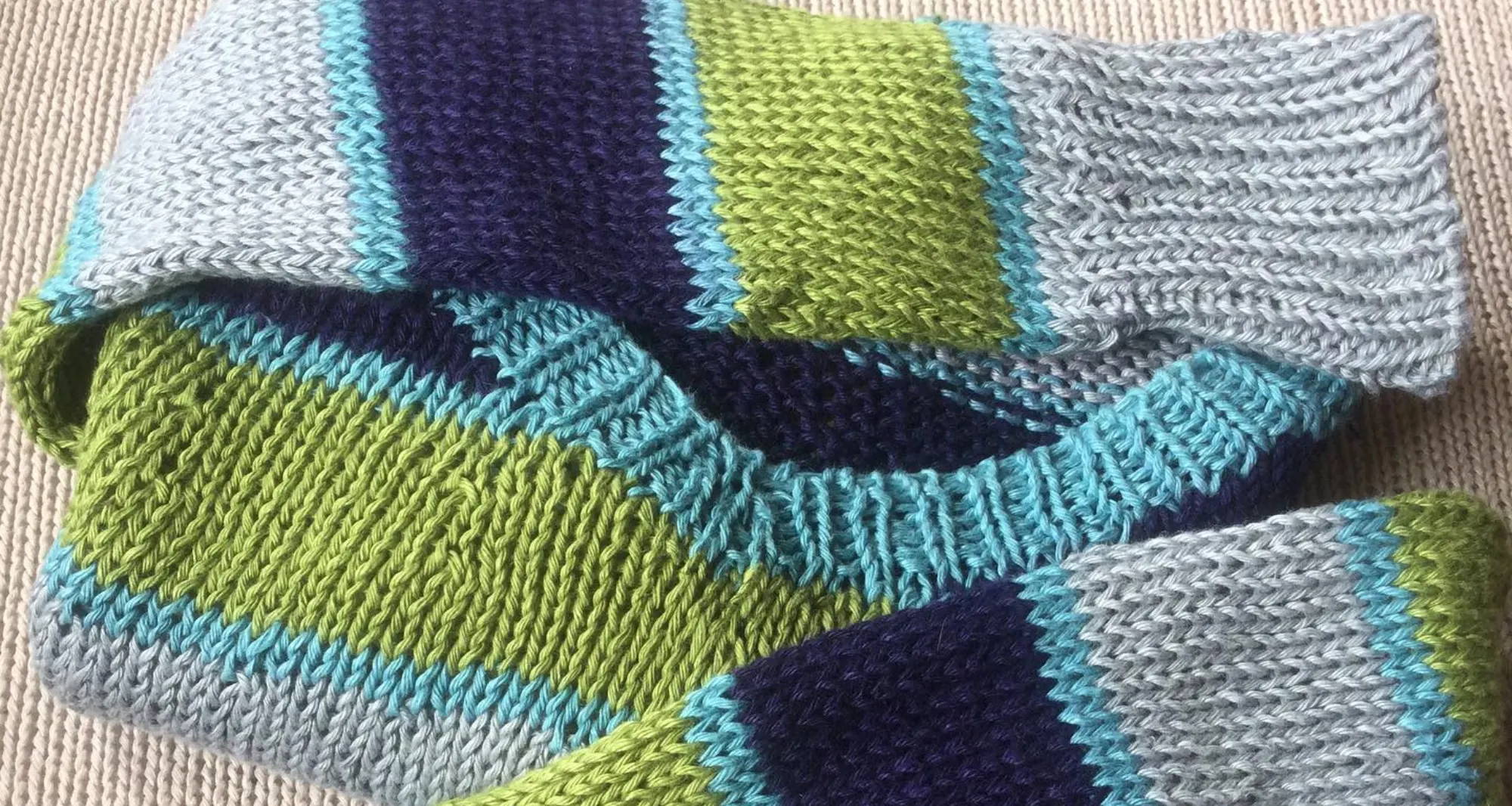 Hemp offerings | 6 different lines of hemp yarns (Wow!). Three 100% hemp yarns: allhemp3, allhemp6, and allhemp6LUX, and three blends: cashmerecanapa, hempton, and hempwol
Best for | Anything! If you want to use hemp yarn for just about any project, you'll find one here that will work well for your design.
Colors available | Too many to list! Dozens of colors are available in the 100% hemp yarns and a nice range of colors in the blends as well. You should check them all out yourself on their site!
Price range | 100% hemp yarns $9-$18.50 for 165 yards, hemp blends $9-$14.50 for 120-250 yards


Lana Knits is a yarn store in Nelson, British Columbia, Canada, the small arts capital of the country. This business was a passion project launched in 1997 dedicated to hemp and hemp blend yarns. But you don't have to go to Canada to buy from their wide selection of hemp yarns: they sell them worldwide online and through resellers and their selection is seriously impressive!
If you want to use hemp yarn for any knitting or crocheting project, you're bound to find the perfect weight, size, and color here. And if you don't know what to make, they offer designs and kits to give you lots of ideas and help you make them a reality. A cardigan made from allhemp6LUX in Ice is at the top of my list!


WEBSITE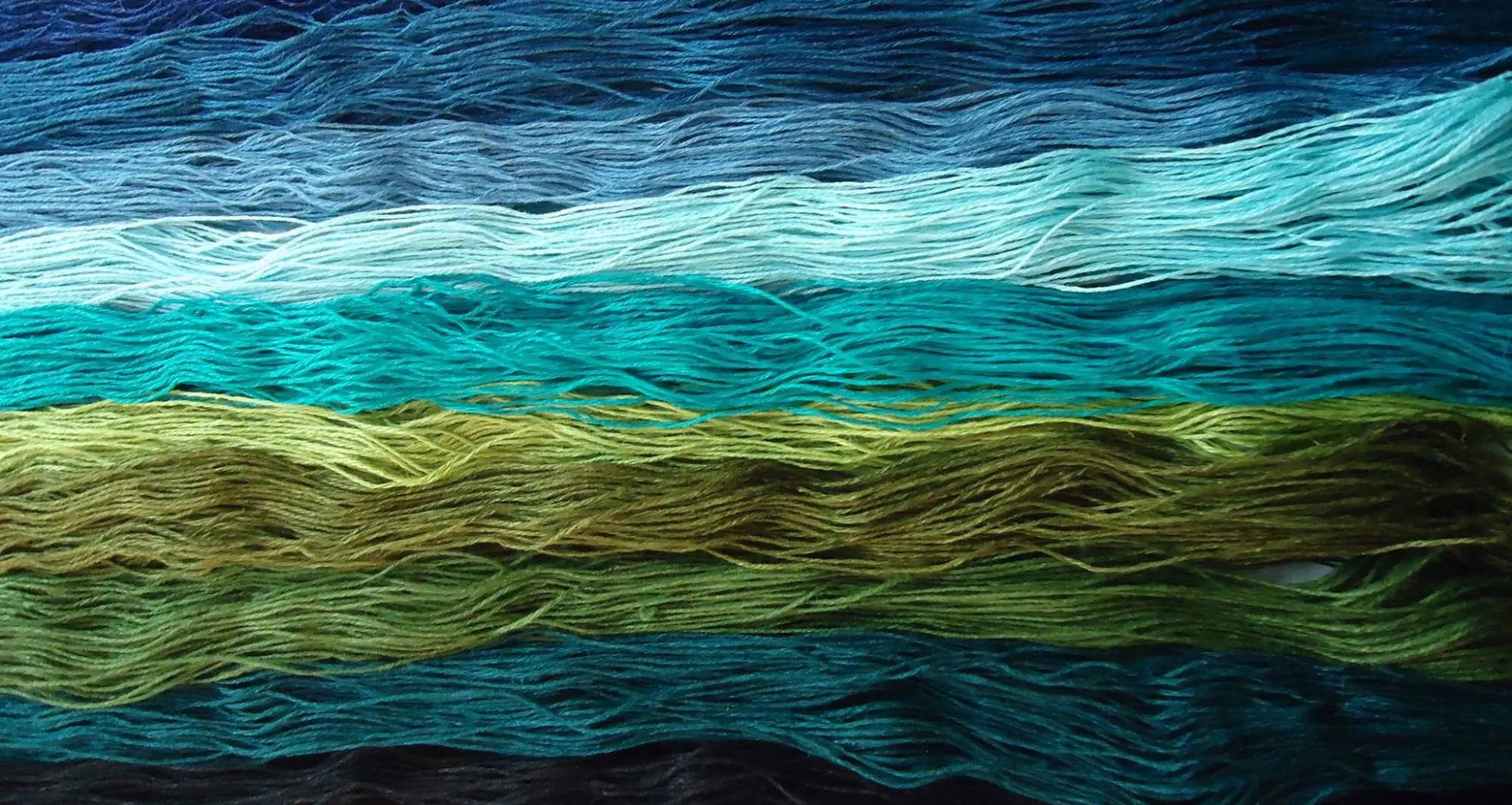 There seems no end to the incredible uses of hemp these days and I hope this post has made you as excited to use hemp yarn for crocheting, knitting, and other fiber arts crafts as it has made me! Our mutual love of hemp products doesn't have to be limited to our favorite hipster panties or even our hemp milk lattes. And when we use hemp yarn instead of other types we know it's not just better for our experience, but also for our planet.
What kind of hemp yarn project are you inspired to start? Have you shopped at any of the retailers I profiled? I'd love to hear about it!
---
---