Mexico Packing List: 50 Things You Need
Once you set foot in Mexico, you'll get the hype and immediately join the locals in shouting ¡Viva México! Of course, a trip to Mexico isn't merely hopping south of the border. Once you make the (difficult) decision on where to go, the next thing you need to do is figure out your Mexico packing list.
Luckily for you, I am all over it! I've thought of everything: the basics, like your fave travel underwear (or the breathable underwear of your choice); what to bring to Mexico, depending on your activity of choice, such as road trip essentials or adventure gear; and specific things for the destinations within the country that you choose.
And, presto! Here is your Mexico Packing List: 50 Things You Need.

WHAT TO PACK FOR MEXICO: THE ESSENTIALS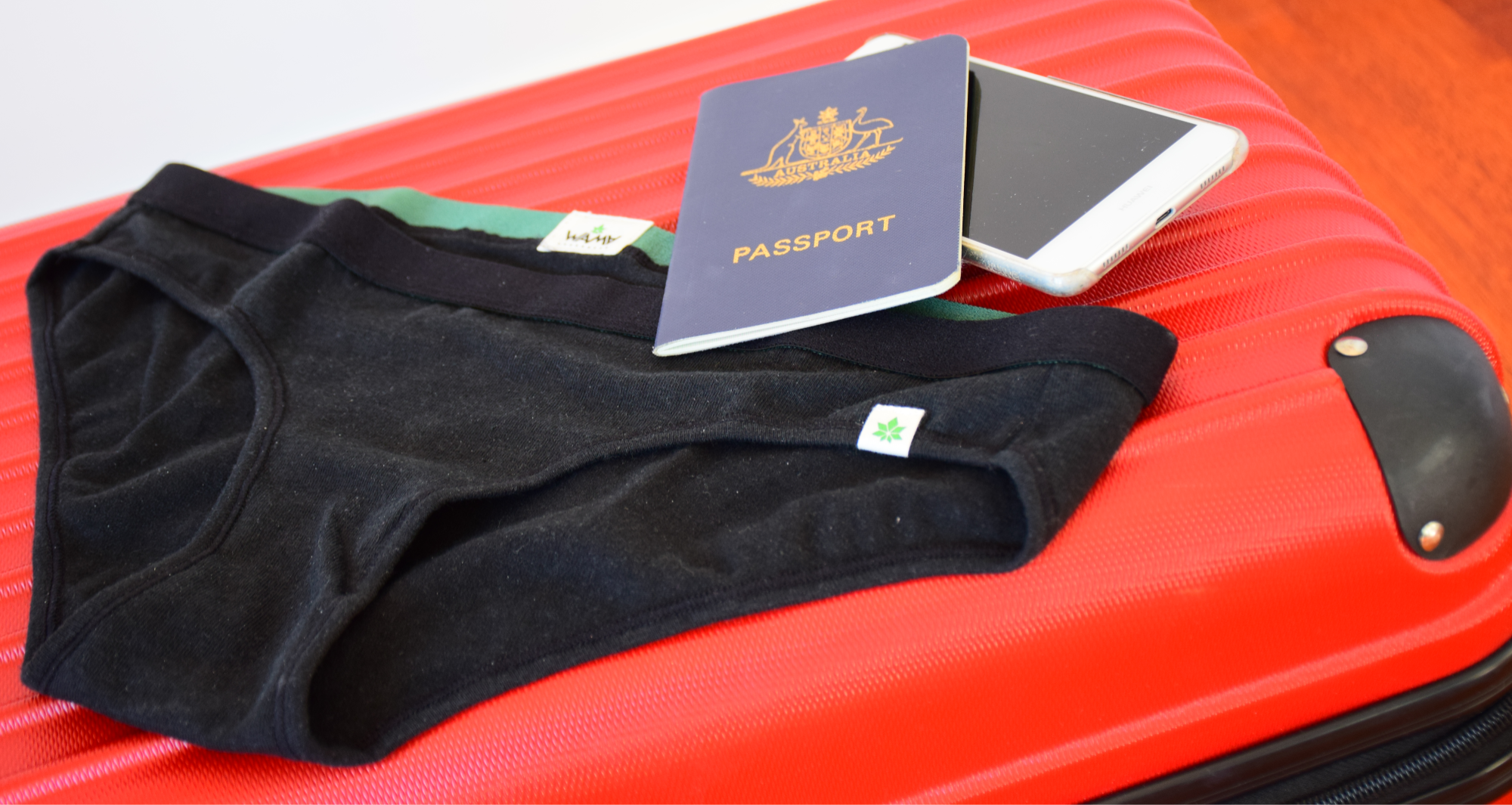 Let's start with the basics! Although Mexico is often viewed as solely a warm-weather destination, it's so much more. Of course, it still is warm, which will inform your wardrobe—but you actually should pack more than just a swimsuit and a pair of flip flops!

PACKING FOR MEXICO: CLOTHING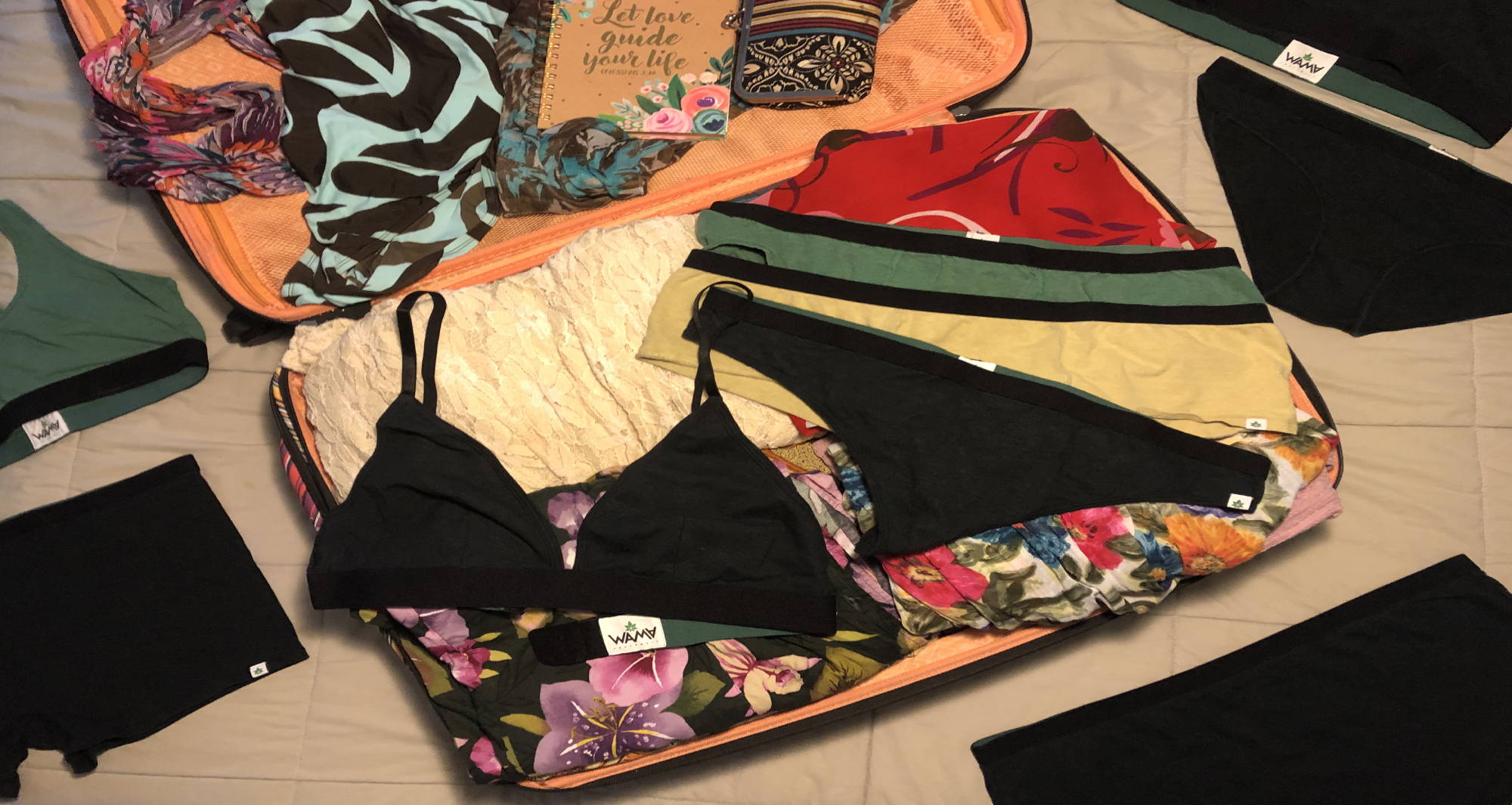 Although you probably could get away with just a swimsuit and a beach cover-up in Mexico, it's better to be a little bit more prepared—and more comfortable!
Underwear.

You can't go wrong with

mens boxer briefs

, or

bikini underwear

if you're a lady.

Bras, if you need them.

Such as your fave

hemp bra

—so comfy and cool for travel!—perhaps a

triangle bralette

.

Swimsuits and cover-ups.

Bring at least two, to avoid that whole next-day-wet-suit discomfort, and whatever you like to add some extra coverage.

Tops.

Breezy tops, comfy tees and button-ups, or dresses.

Bottoms.

Loose linen pants, flowy skirts, or breezy shorts.

Light layers.

Although most of Mexico doesn't get that cold, in certain areas of the mountains, it does get chilly at night.

Pajamas.

TBH, I prefer to sleep in

men's boxers

.

MEXICO PACKING LIST: ACCESSORIES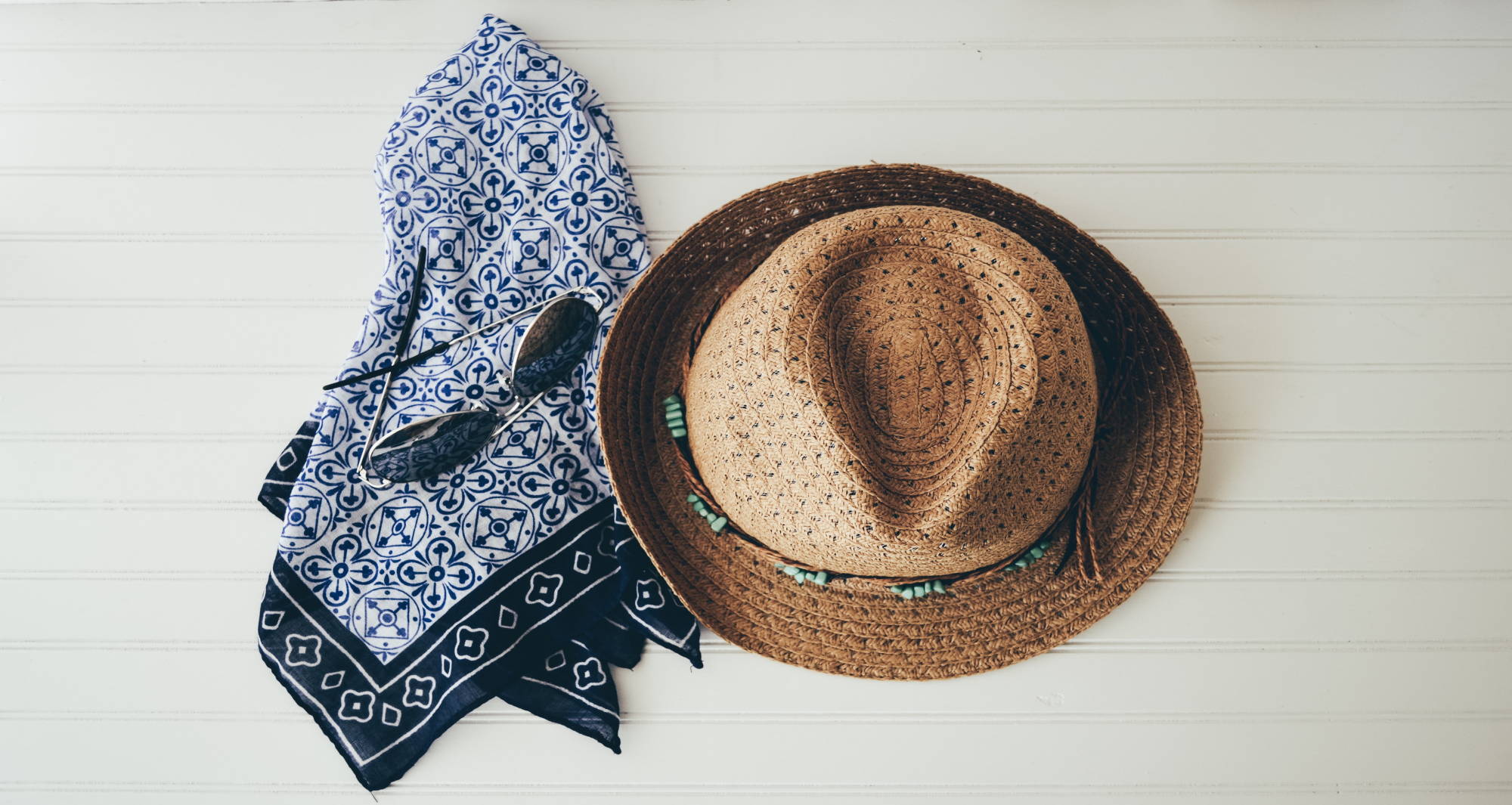 Accessories are my fave travel hack, for men and women! And also, tres necessary.
Sun hat. Or a ball cap does the job.
Sunglasses. That Mexican sun is strong, my friend.
Face masks. Try a hemp face mask for a non-smelly, uber-comfy option.
Sandals. Flip flops for the beach, sturdier ones for walkin' around! And waterproof is always a plus.

MEXICO PACKING LIST: TOILETRIES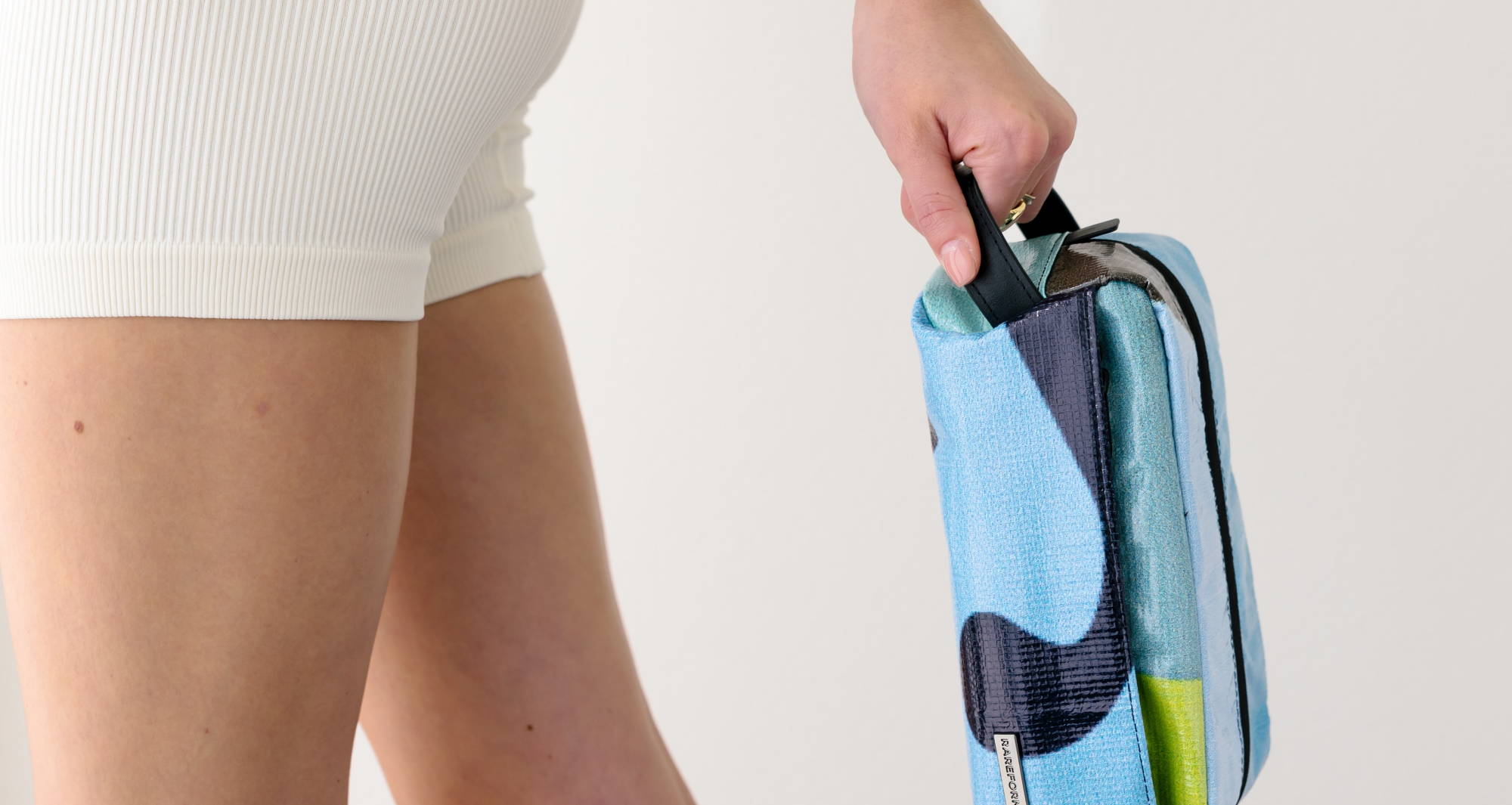 When it comes to toiletries, don't forget your usual necessities, like a toothbrush and shampoo. When packing for Mexico specifically, make sure to bring a sunscreen with a strong SPF (30 or above!) since that Mexican sol can be intense. Plus, a few more things (see below) to help your trip not get ruined by water or stomach issues!
Sunscreen.

Two words: REEF. SAFE.

Aloe vera.

In case you aren't as diligent with sunscreen reapplication as you should be (it happens to everyone).

Razor.

I say, embrace your stubble or fuzz, but it can make things toastier.

Hand sanitizer.

Ugh, I know, but you won't be sorry!

Leave-in conditioner.

So you don't spend too much time on your precious vacay doing your

hair

.

Facial mist.

Jungle to beach, mountain to lakes, not to mention THE DESERT, and Mexico can be hard on your skin. Facial mist is a life (well, skin) saver!

Charcoal tablets.

In case Montezuma's Revenge comes for ya.

Bug spray. I won't sugar coat it: there are a lot of bugs in Mexico, including mosquitoes that carry diseases like Zika virus

.

Cortisone.

In case you do get a bug bite, an anti-itch cream like cortisone will save you!!

MEXICO PACKING LIST: TOILETRIES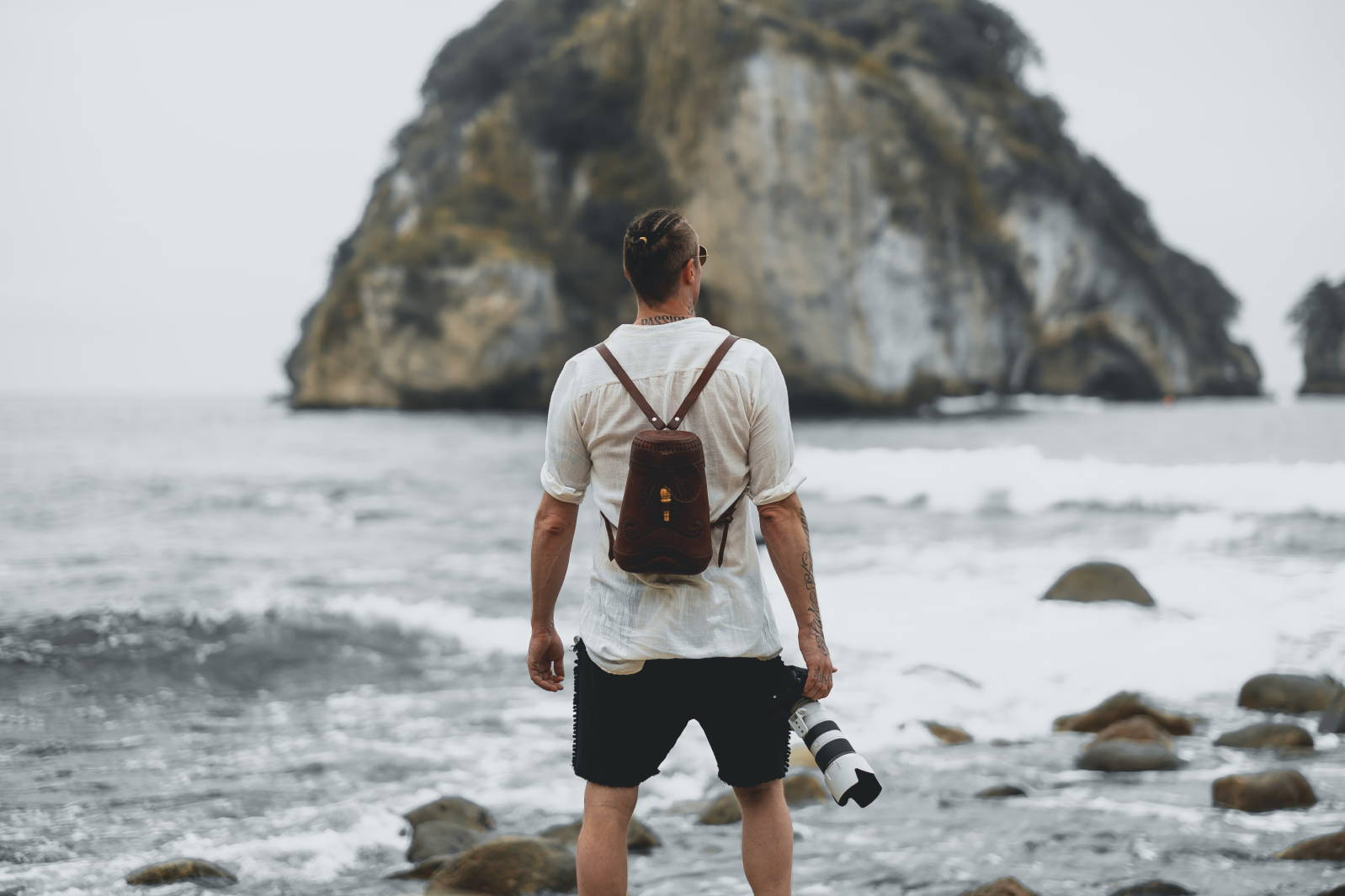 For memories, for comfort, for entertainment, for weather, and for just-in-case scenarios, here are the VIPs of gear and electronics you'll want to pack for your Mexican vacation.
UV water bottle.

Most travelers to Mexico are cautioned to avoid the water. Since we also want to avoid buying a bunch of plastic water bottles on behalf of Mother Earth, bring along a reusable water bottle with UV light to sterilize your water on the go.

Kindle.

Or books, if you're old school like that.

Camera.

You can use the one on your phone, or get crazy and bring an entire photography set-up.

Umbrella.

Just a little one, for the rain showers that do happen.

Phone bank & chargers.

Keep the juice flowing.

Tote bag or backpack.

For beach days and day trips.

Travel insurance.

Just in case!

Passport.

To get in… and get back.

Guidebook with language section.

Always helpful to have some Spanish on hand, and some travel tips.
 
WHAT TO PACK FOR MEXICO: ACTIVITIES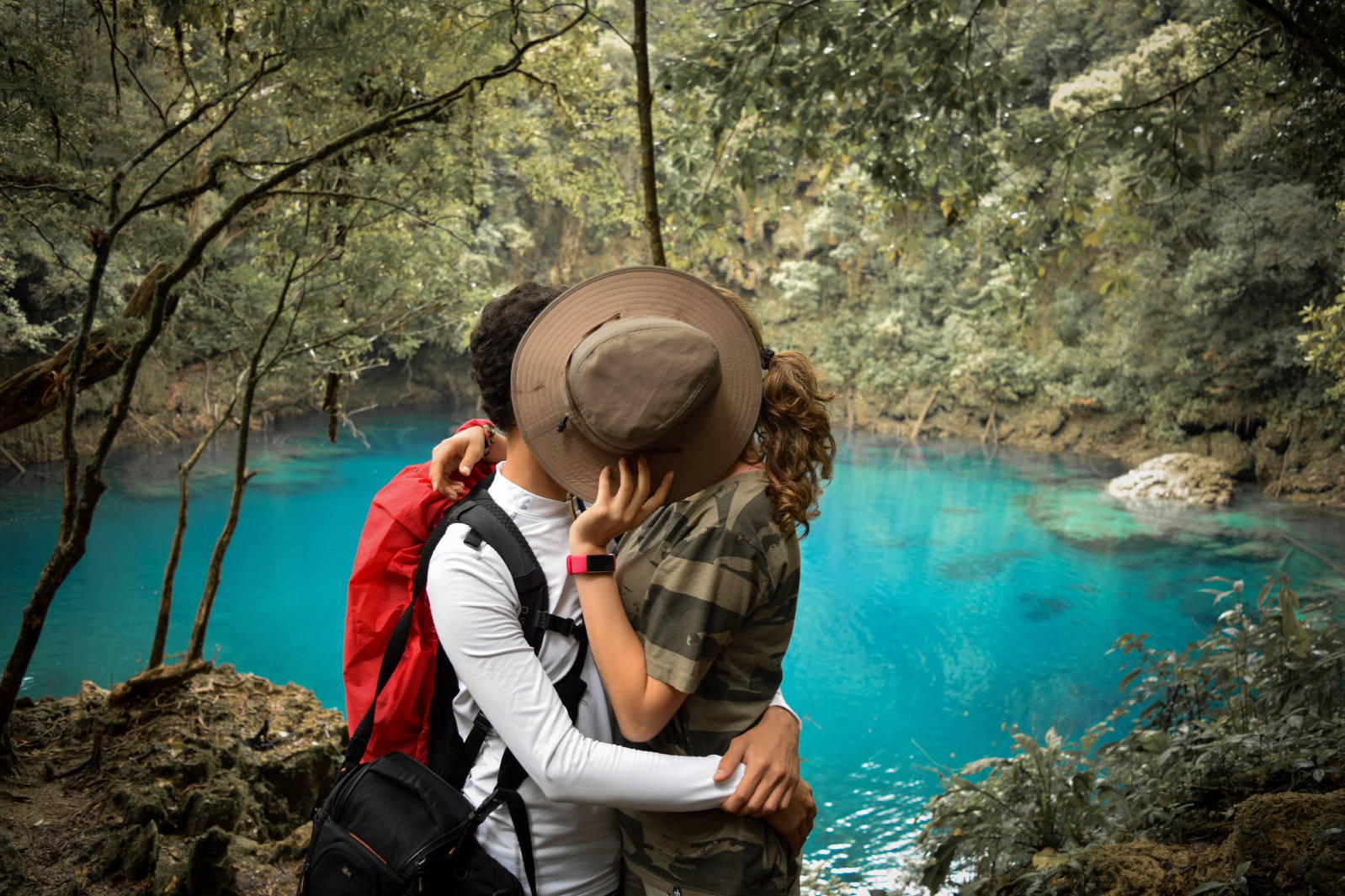 There is so.much.to.do (and see) in Mexico. Jungles and deserts! Beaches and cenotes! Waterfalls and canyons! Ruins and churches! Cobblestoned streets and mountain trails! Here are some ideas for what to pack, depending on what you're gonna do. If you have to choose.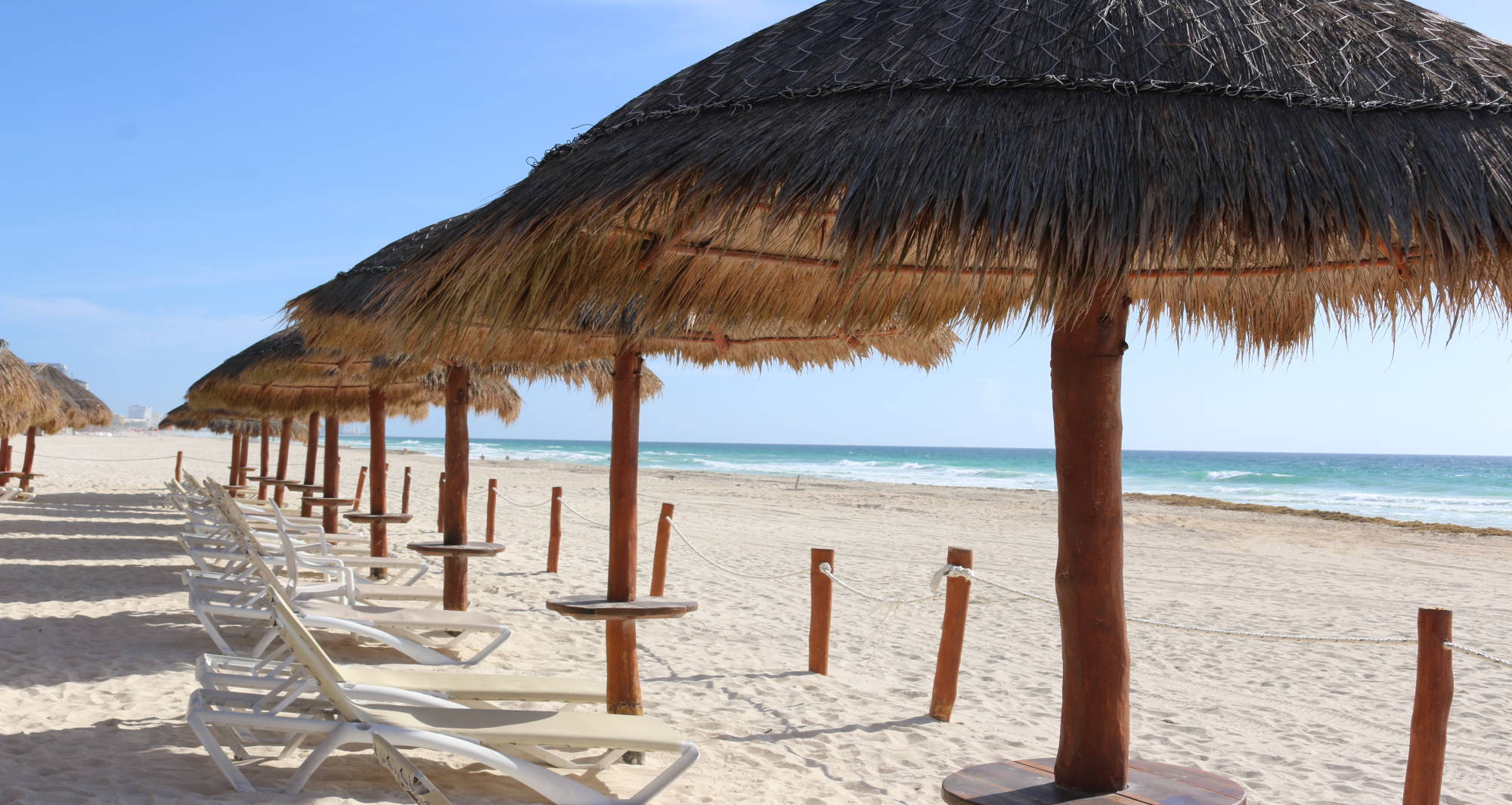 Mexico has some of the best beaches in, like, the entire world. Some are crowded, some have beach clubs, some are remote, some are surfer's havens, some are sandy, some are rocky. For true beach days, don't forget to bring:
Turkish towel. These things dry fast (a must in the varying climes of Mexico), can double as a cute cover-up, can be used as a blanket, and get softer with wear. So good.
Waterproof phone case.

You don't want to be that person who drops your phone in the ocean on your first day.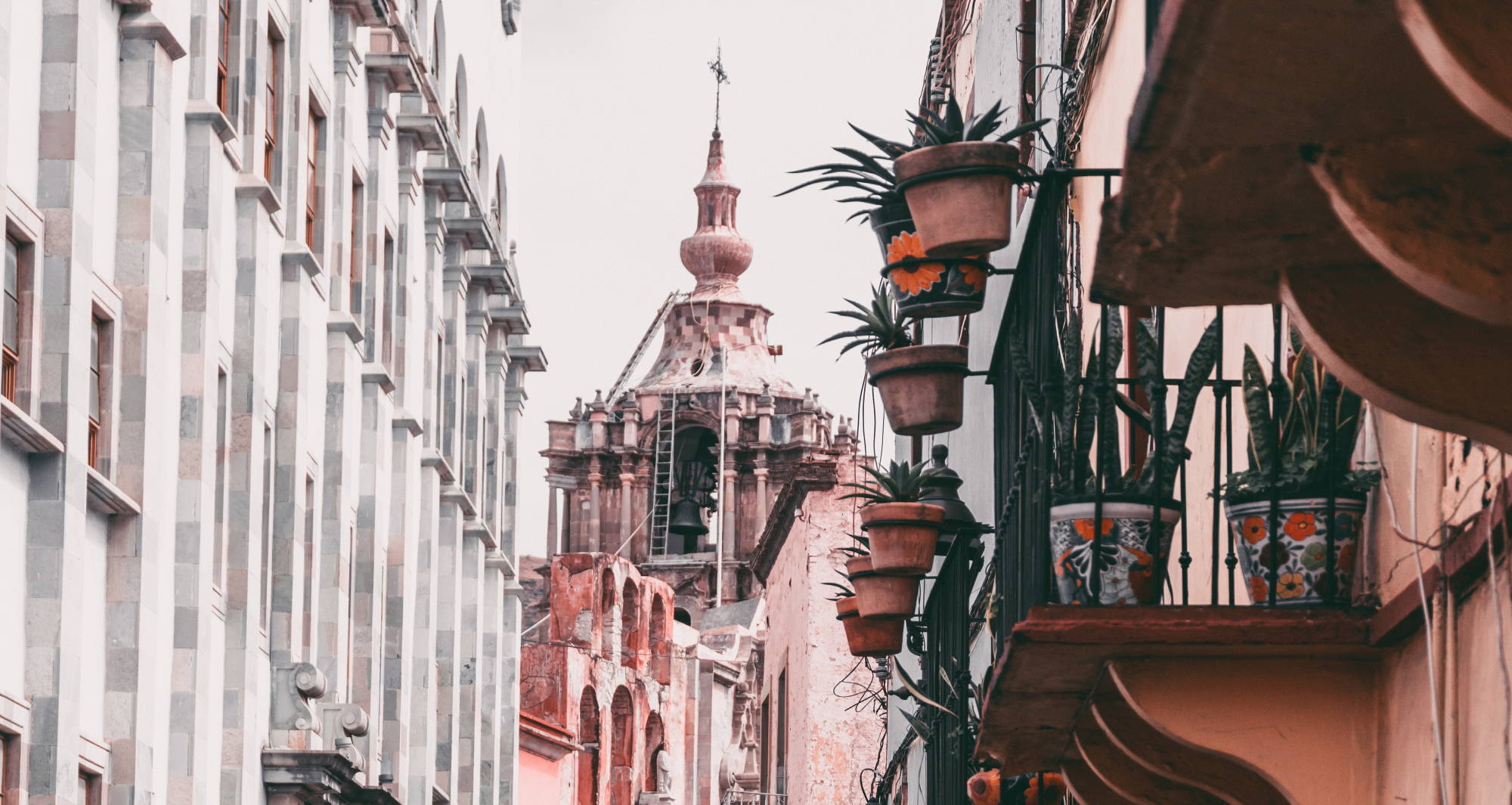 There's Mexico City, which is emerging as a hot destination, but there are also so many small(er), vibrant cities throughout Mexico. A few you'd love are Guanajuato, San Miguel de Allende, Merida, Puebla, Oaxaca… I could go on.
Comfy shoes. A lot of the cities have cobblestones, which can be tough on your feet.
Crossbody bag. To help you avoid pickpocketing.
Map or map app. Never a bad idea to make sure you can find your way around!

DINING, DRINKING & DANCING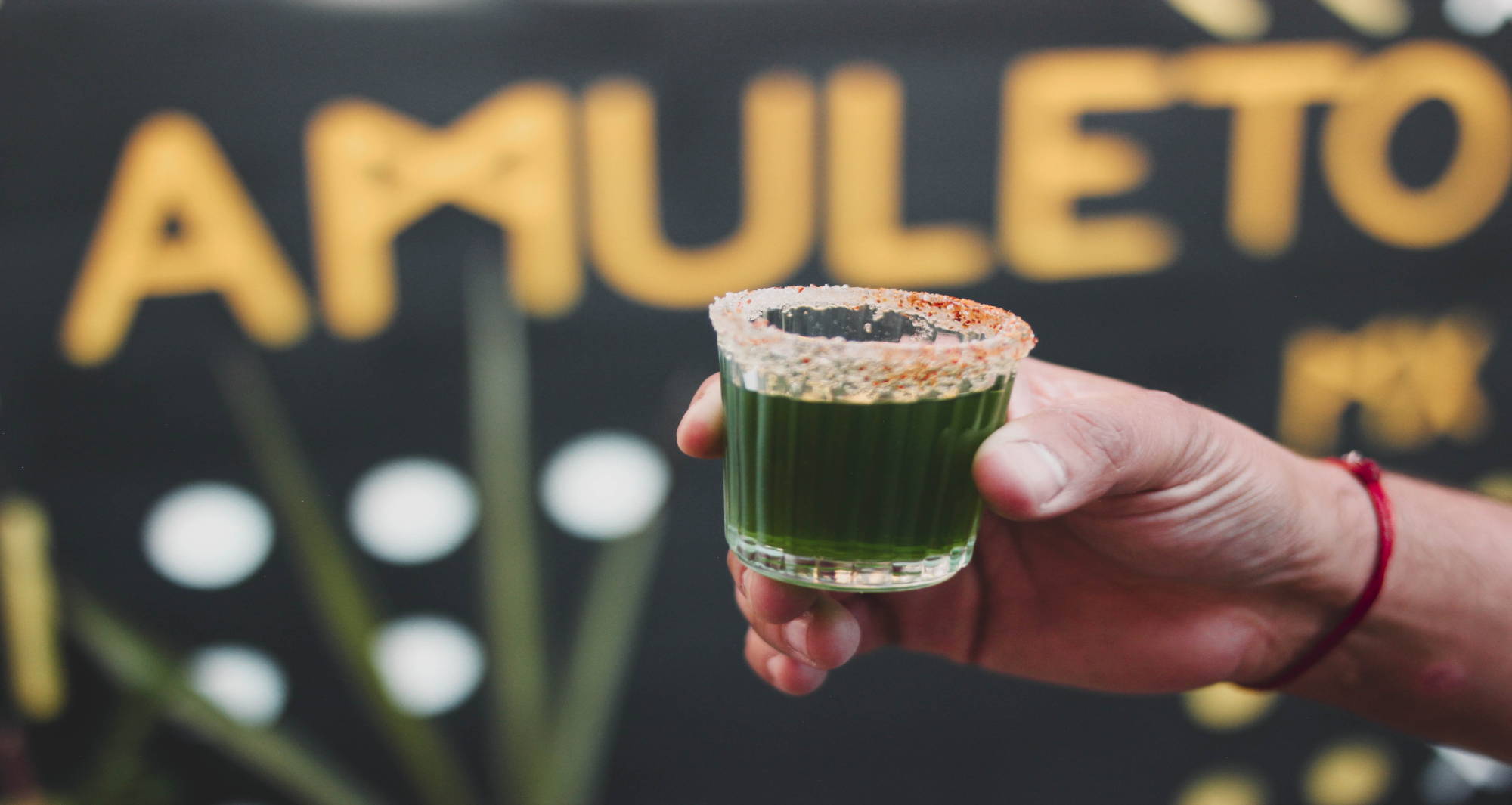 If you'd fly to Mexico for the day just to eat, drink, and dance, you are not alone! To stay safe and healthy, here are a few things to bring:
Water bottle.

Hydration is key!

Aspirin.

Tequila is calling, and if you overimbibe, aspirin will help you power through.

Notebook.

To write down your fave new food and drinks. Also a good idea to have your lodgings written down in here, if drinking impairs your ability to remember things like that.

SCUBA DIVING, SNORKELING, OR SWIMMING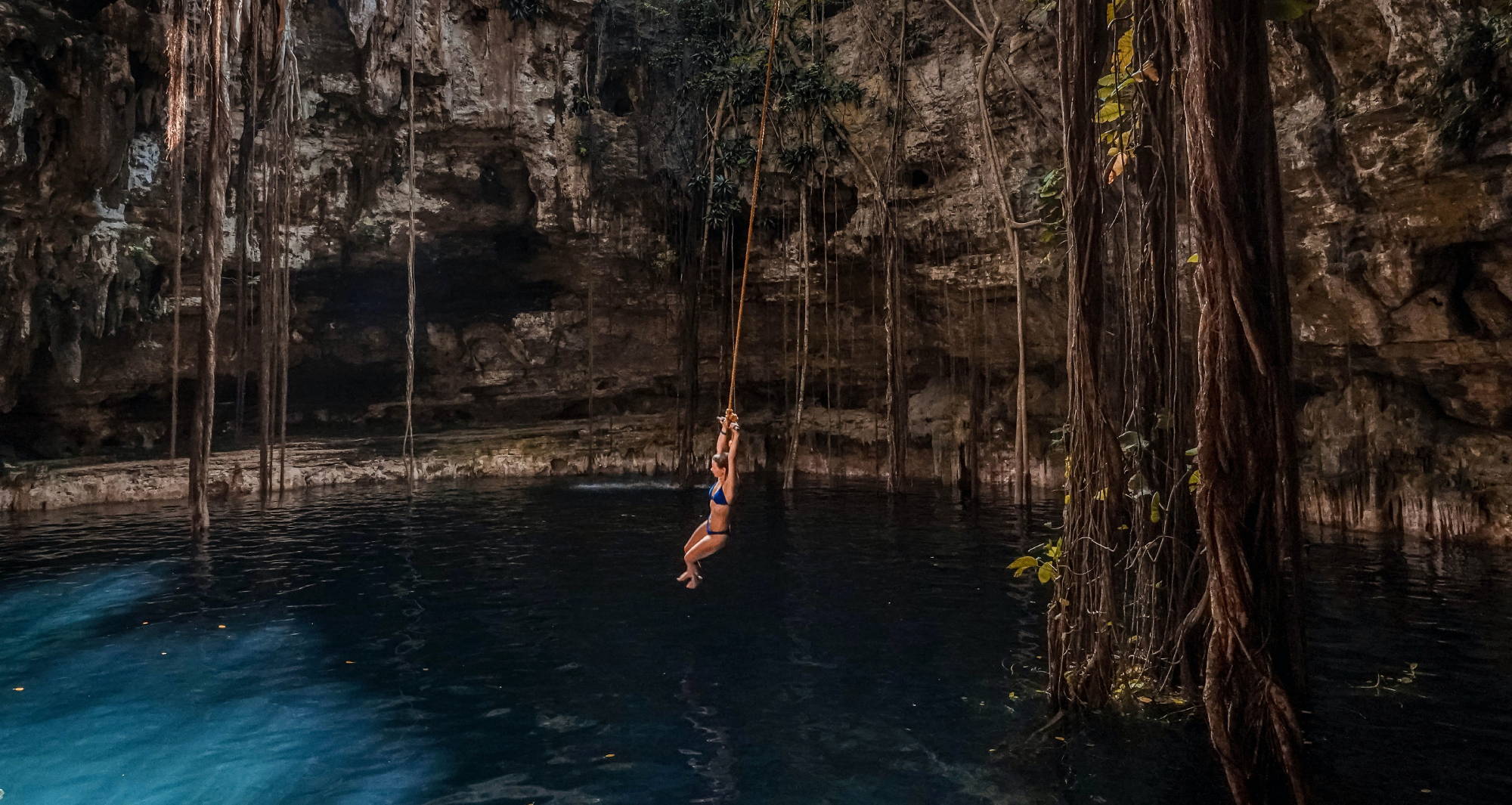 Mexico has some seriously awesome water sports, whether you want to dive in Cozumel, snorkel in the Yucatan, or splash around in a mountain lake.
Snorkel mask.

For swimming holes, cenotes, lakes and remote beaches, a snorkel mask is helpful, and so fun!

Travel clothesline.

To dry those wet things more quickly!

JUNGLE OR MOUNTAIN TREKKING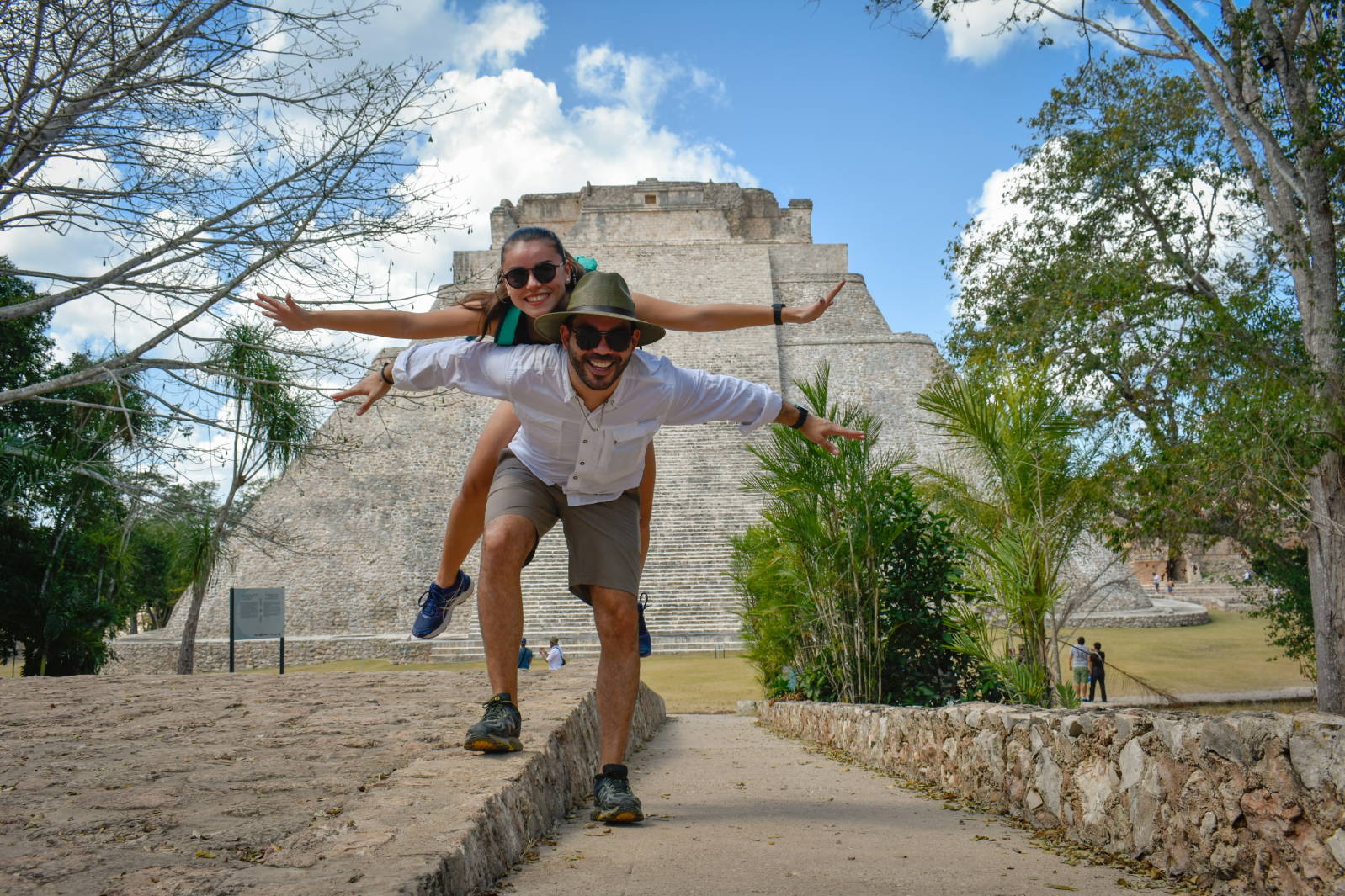 Some of the best ruins in Mexico are deep in the jungle, or high up on mountains. Mexico is also full of great treks, in places like Copper Canyon (Mexico's version of the Grand Canyon) or to lesser-known Mayan ruins like Palenque.
Waterproof shoes.

Not only should they be waterproof, but they should be sturdy.

Exercise clothes.

And don't forget quality

workout underwear

to keep things fresh, like a

racerback bralette

.

Socks.

To avoid smelly feet, wear

hemp socks

.

PACKING FOR MEXICO: DESTINATIONS
Well, if you hadn't guessed already… Mexico is massive, yo! And offers so much more than the resort cities of Cabo San Lucas and Cancun (although those are good, too). I've broken up the regions for you, where to go in each, and of course, what to pack!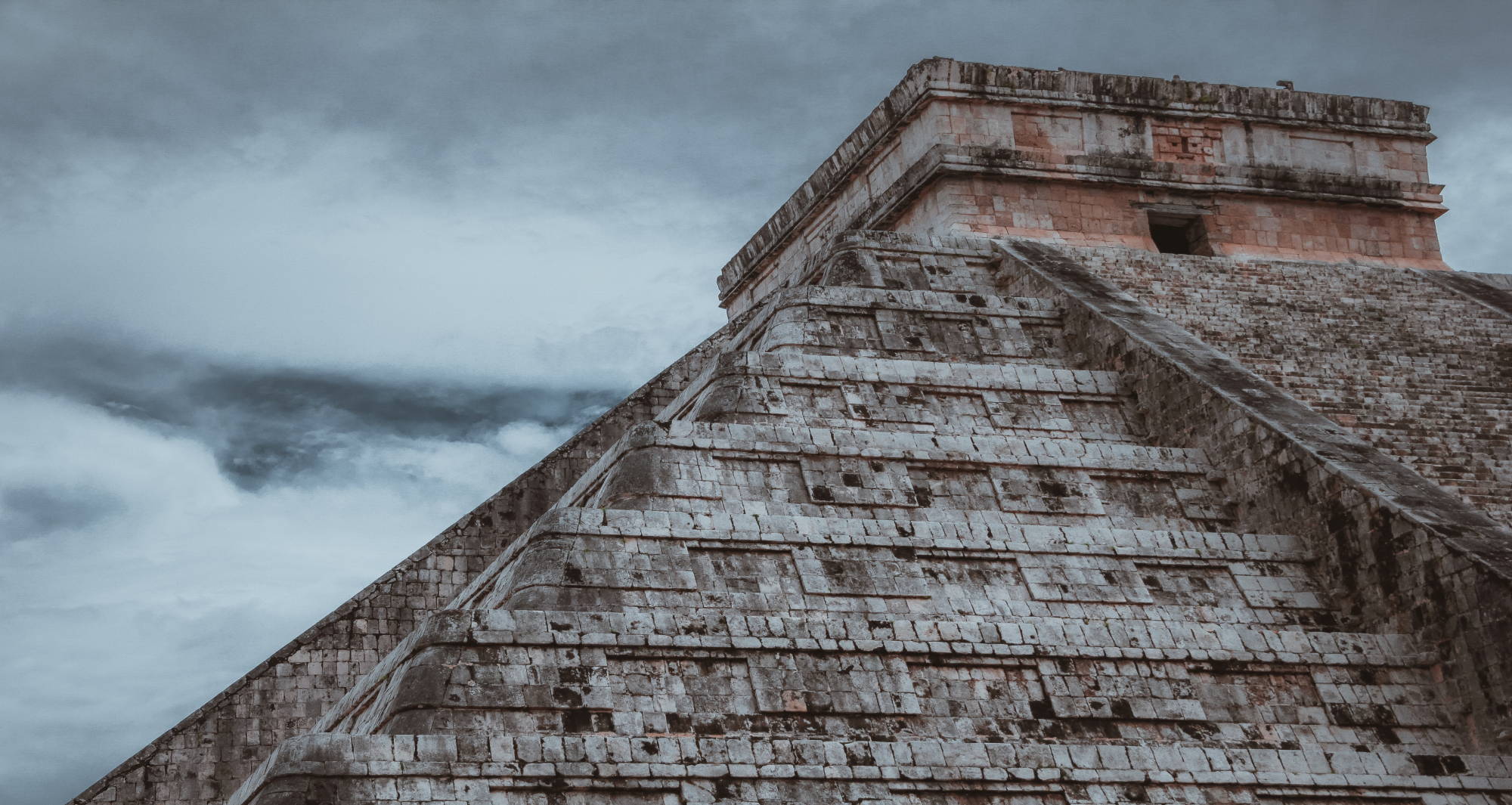 Visit: Cancun, Playa Del Carmen, Tulum, Cozumel, Isla Mujeres, Merida, Chichen Itza
There is so much to see and do on the Yucatan, which is on that little spit of land surrounded by both the Gulf of Mexico and the Caribbean. From swimming in cenotes to hunting down Mayan ruins in the jungle, from partying in Cancun or chilling at a Tulum beach club, it's some of Mexico at its best.
Driver's license.

With all of the above activities being spread just enough apart, you'll probably want your own car!

Go-Pro.

You'll want a chronicle of your adventures, above and below the water.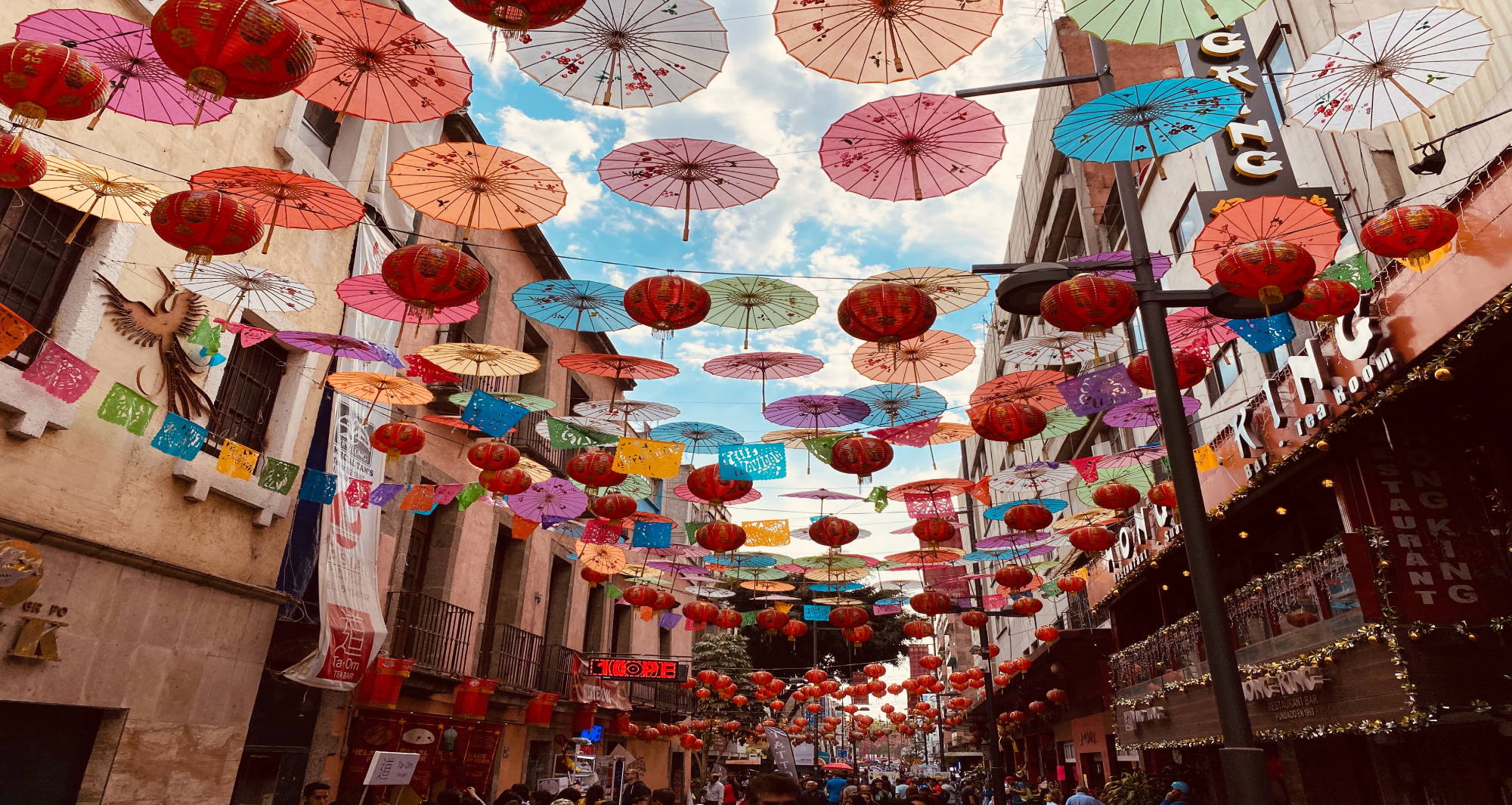 Visit: Mexico City, Puebla, Tlaxcala, Hidalgo
Mexico City is a huge, sprawling, cosmopolitan city—and the surroundings are a must-see, too. Not too far away from Mexico's capital is the charming town of Puebla, the volcanic park at Tlaxcala, and the hot springs of Hidalgo.
Cash.

Both dollars and pesos are good to have on hand, for tipping and taxis.

Shawl.

Mexico can be conservative, so an extra cover up for churches and other monuments is a must.
Visit: Puerto Vallarta, Acapulco, Mazatlan, Sayulita
For relaxed beach life, stellar whale watching, and cute beach towns, check out the Pacific Coast of Mexico. Here you can get your fill of Mexico resorts, time on the water, as well as some time in nearby ecological parks and beautiful, uninhabited islands.
Seasickness pills. You'll want to spend time on the water in this region, and it can be choppy!
Visit: Guadalajara, Guanajuato, San Miguel de Allende
For some of the most gorgeous cities in North America, not to mention Mexico, the region of Bajío is where it's at. The famous (or infamous, depending on your POV) San Miguel de Allende is in Bajío, and although it's touristy and full of American expats, the cobbled streets and architecture are worth it. And then there's Guanajuato, a beautifully preserved city known as the Land of Legends, thanks to the local love of folklore.
 

Light sweater or jacket.

This area is more mountainous, and can definitely get chilly in certain times of the year, and in the evening.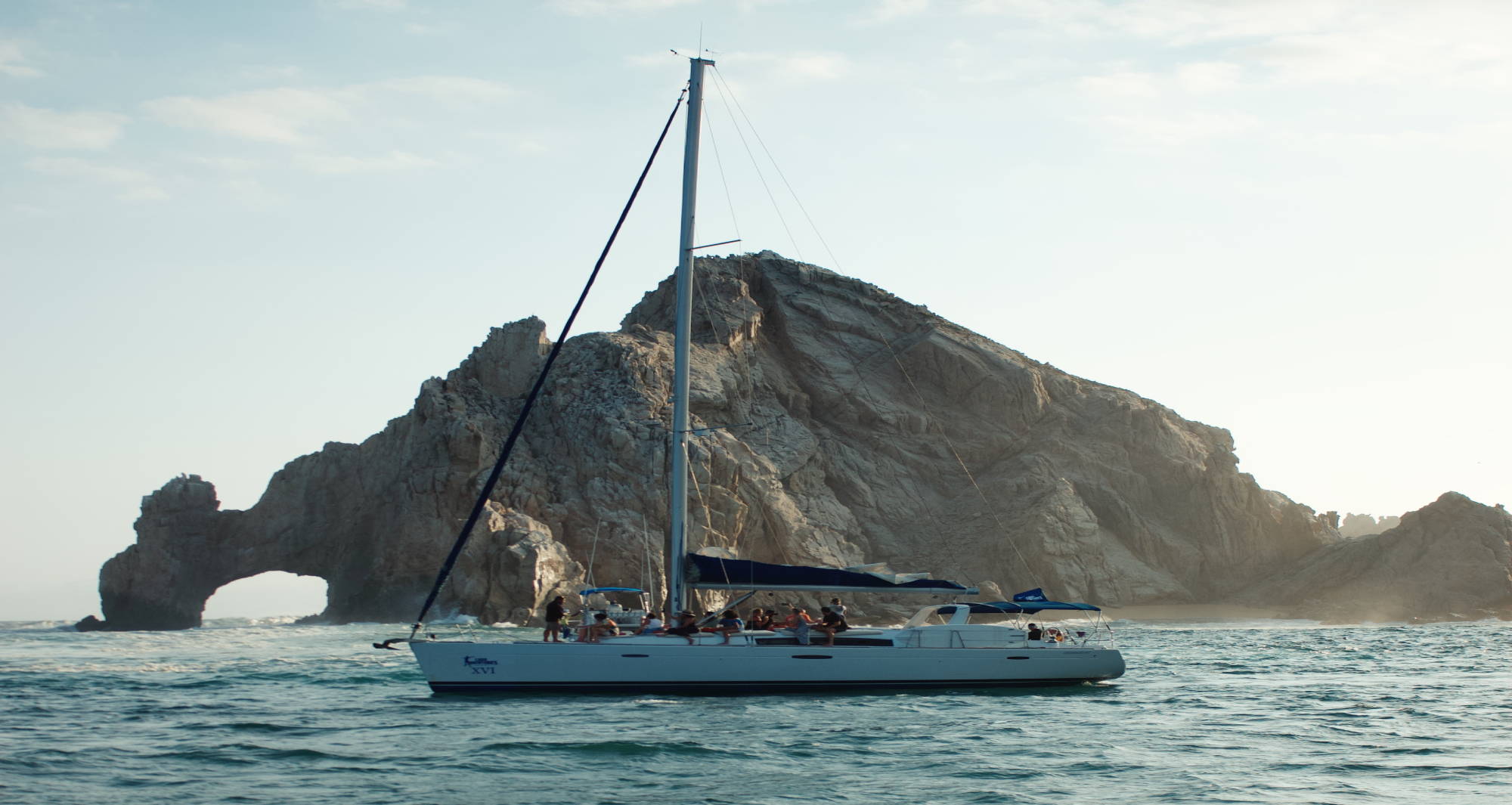 Visit: Los Cabos, Ensenada
If you're looking for surfing and sea, famous rock formations, and some classic partying, Baja California is calling your name. There's the Los Cabos Tourism Corridor, with famous spots like Cabo San Lucas, or Ensenada, a classic surfing town up north from Cabo.
Dry bag.

To protect your

stuff

from the sun and surf.

Rash guard. To protect your skin from the sun and surf.

WHAT TO PACK FOR MEXICO: FAQS
More questions on Mexico, and what to bring to Mexico? I got you!

1. WHERE ARE THE BEST PLACES TO STAY?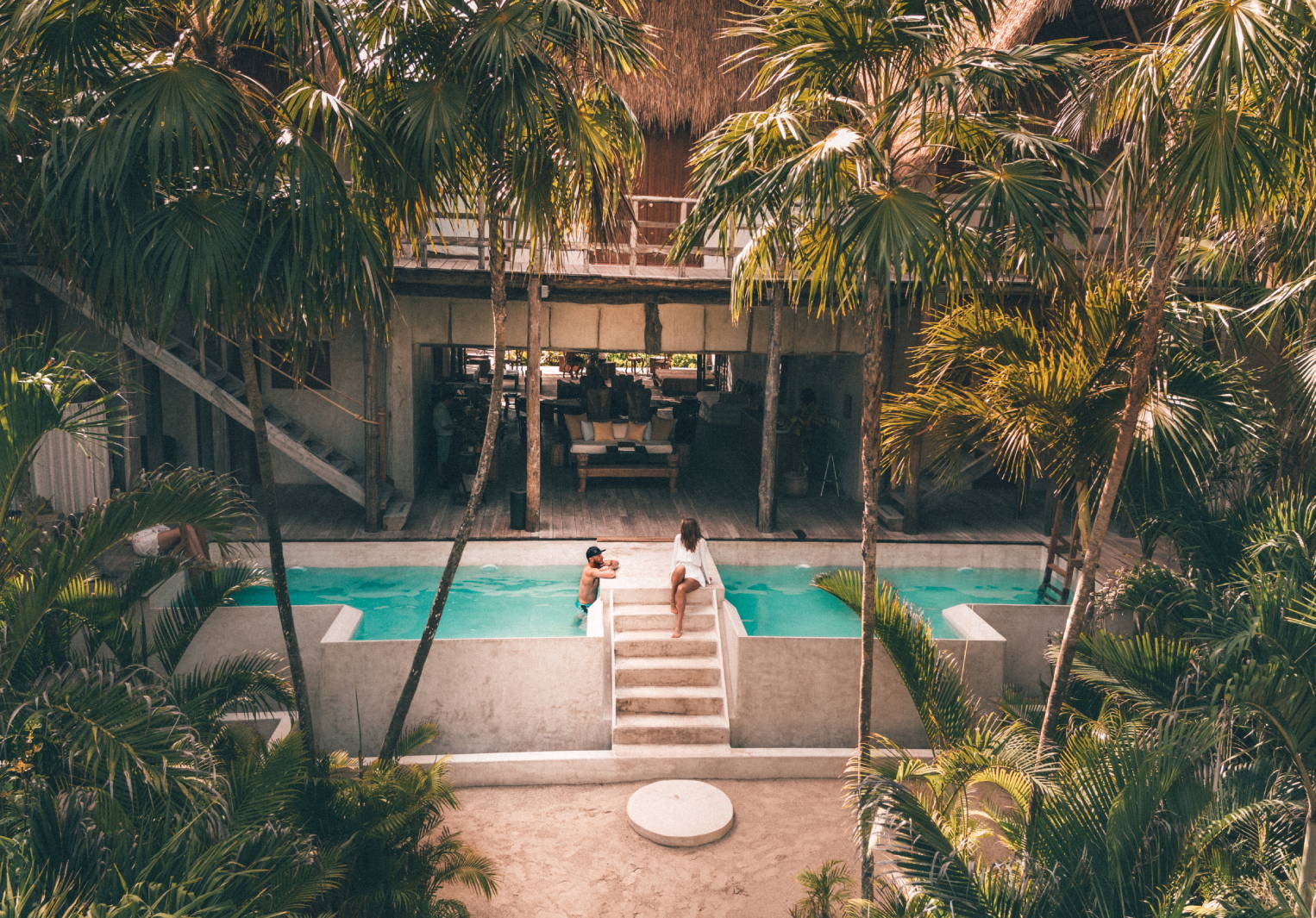 There are so many awesome and unique places to stay in Mexico. I always recommend small, local-run properties, to give back to the economy. Of course, I definitely understand the allure of the all-inclusive, so, you do you! As far as location goes, that all depends on what you're hoping to do. For jungles and Mayan ruins, head to the Yucatan peninsula; for desert beaches and surfing, head to Baja California! For more, see the breakdown of different regions, detailed above.

2. WHAT ARE THE MAJOR AIRPORTS?
There are, like, tons of international airports in Mexico. Some of the most visited (aka cheapest to get to!) are Cancun, Mexico City, and Guadalajara.

3. WHAT IS THE BEST WAY TO GET AROUND?
This is, again, budget-dependent and location-dependent! Buses, like with the company ADO, are widely available, as are taxis. You can rent a car if you're feeling brave enough, rely on shuttles, or use your own two feet!

4. WHAT ARE THE COVID RESTRICTIONS?
This changes often (surprise, surprise), but for the most up-to-date rules for Mexico, visit the U.S. Embassy for Mexico webpage.

5. WHAT IS THE BEST TIME OF YEAR TO VISIT MEXICO?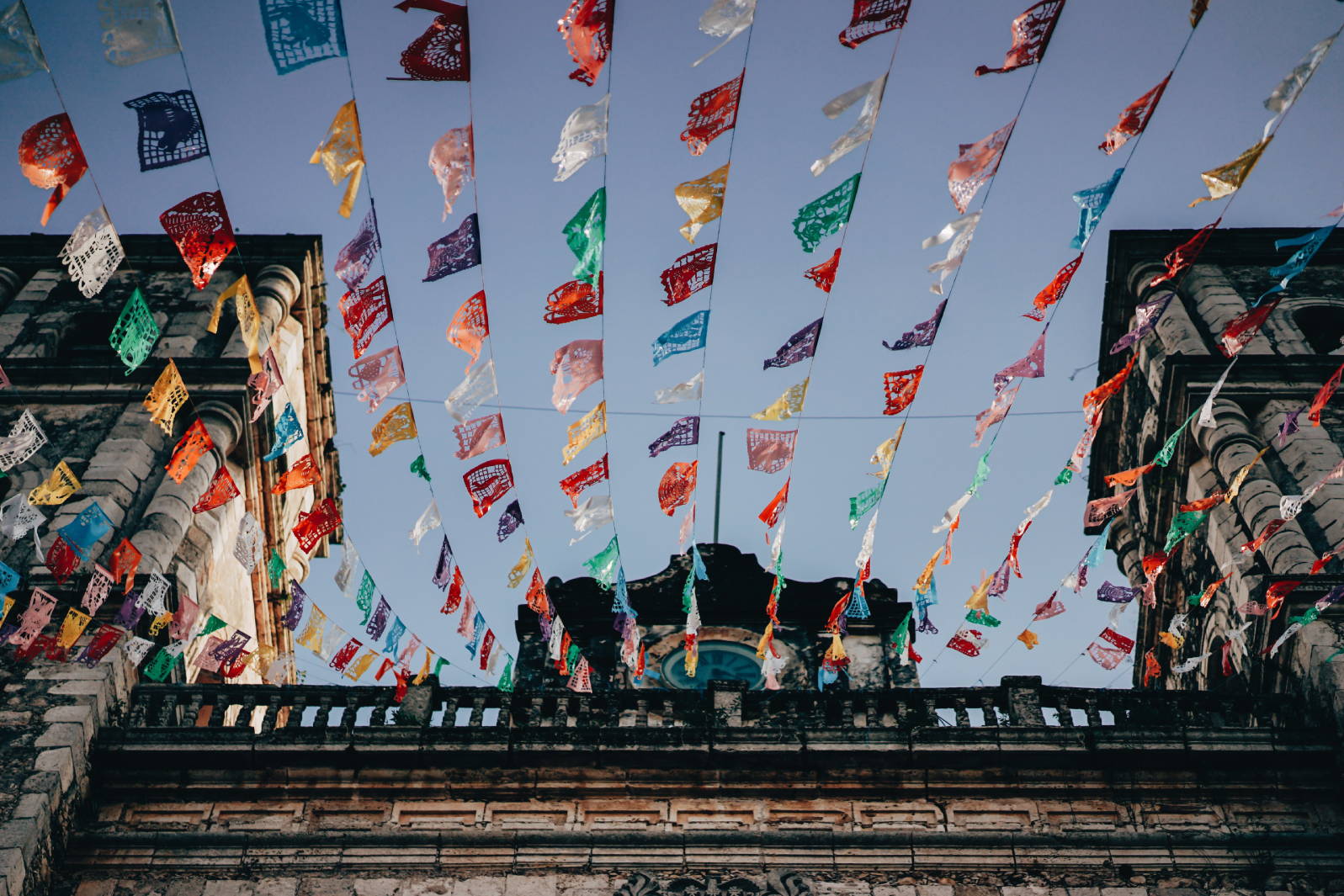 Let me be real: there is no bad time to visit Mexico! But, be aware that the rainy season for much of the country is between May/June and October/November.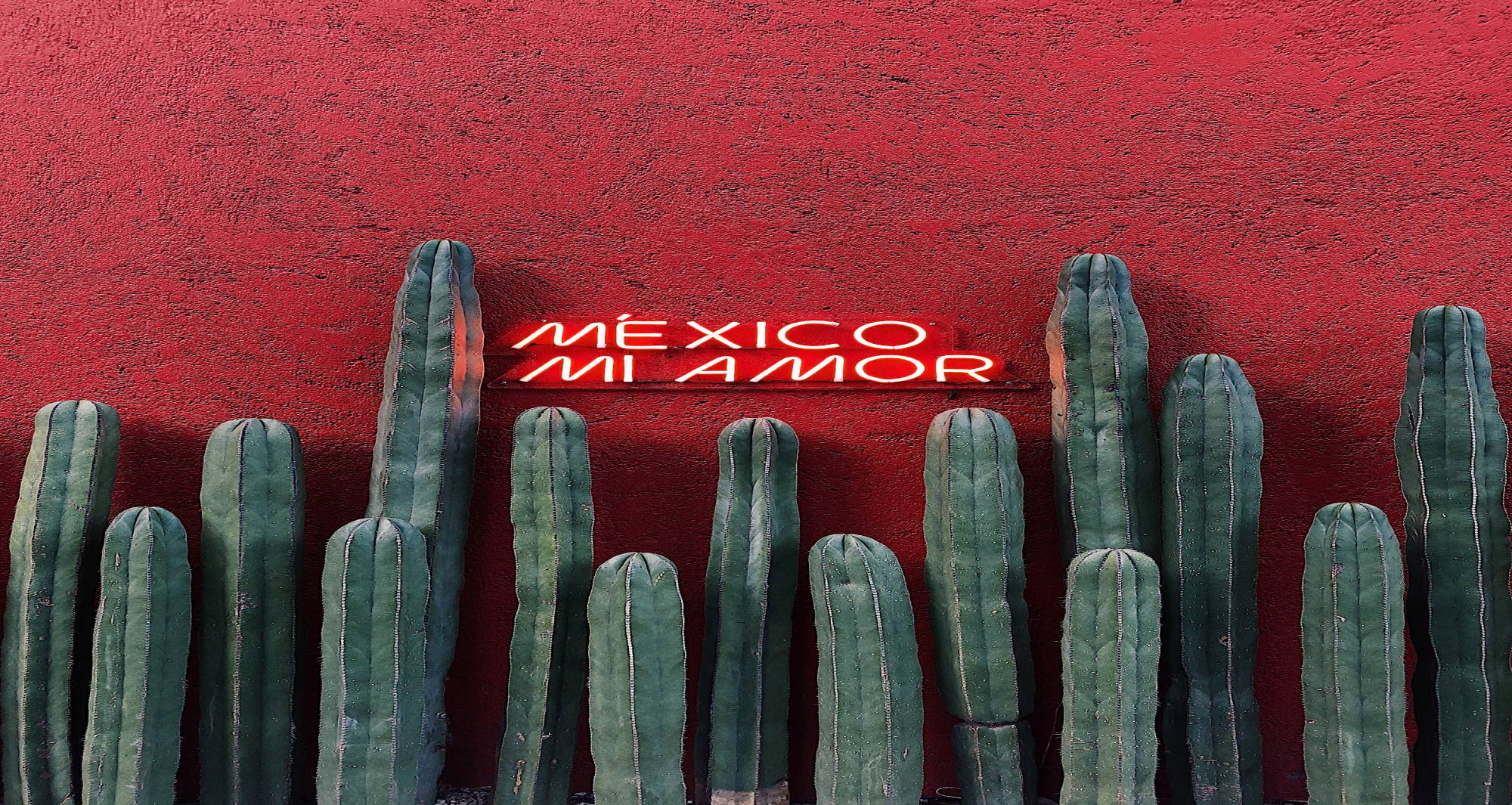 Oh, it most certainly can be expensive, but it can also be totally budget-friendly. It depends on where you go, what you do, and where you stay! The inclusive resorts will be more expensive, obvs, especially in high tourist areas, like Cancun or Cabo San Lucas. Smaller inns or vacation rentals with their own kitchens will also give you more bang for your buck.

7. DO I NEED TO SPEAK SPANISH?
My rule of thumb when traveling anywhere is to always know a few phrases in the local language! Even though, in much of Mexico, you'll be able to get around without Spanish, especially in those highly touristic areas, it's always polite to be able to say "hello" or "goodbye" in the local lengua.
Although Mexico can get a bad rap thanks to, well, the news, it's generally quite safe for tourists. The main thing to watch for is pickpockets, and to follow the same safety rules you would everywhere else: don't wear flashy jewelry or carry too many flashy electronics; go in groups when possible, especially at night; stay in reputable places and use verified transpo.

CONCLUSION: WHAT TO PACK FOR MEXICO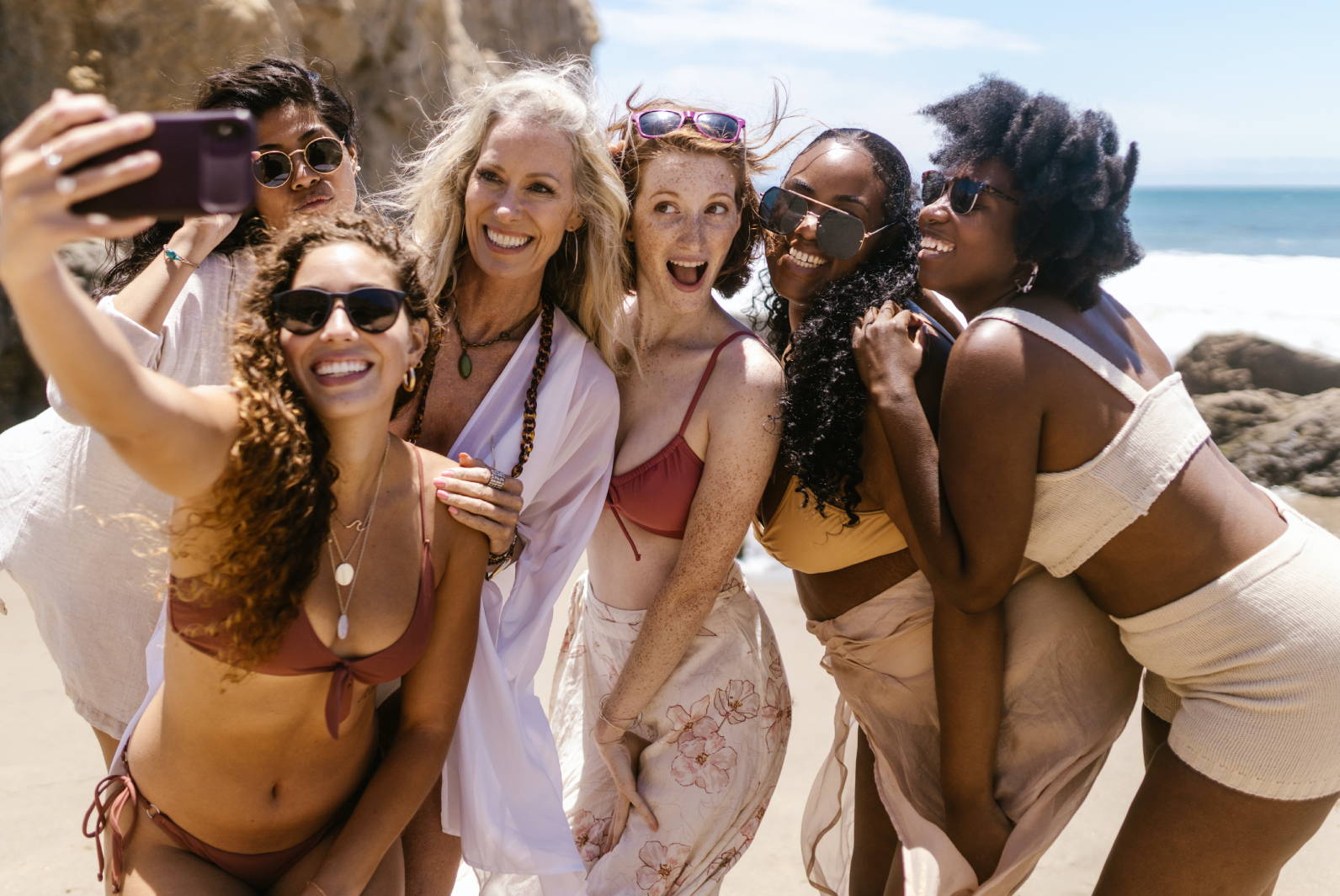 Now that your Mexico packing list is complete, get ready to bask in the good life south of the border. Don't forget, take nothing but pictures (or goods purchased from local artisans) and leave nothing but footprints.


---