NYC Packing List: What Should I Bring?
Are you planning a trip to the Big Apple and need to know what to bring to NYC? I've got you covered with this NYC packing list: the perfect inventory to make your jaunt to Gotham City a good one, regardless of what you do. After perusing sustainable fashion blogs and stocking up on everything from the best travel underwear to a breathable hemp bra, you'll sail through laborious travel days with ease. And all the other gadgets and gizmos I've listed will help you make the most out of your trip!

WHAT TO BRING TO NEW YORK: THE ESSENTIALS
To start, there are always a few travel essentials that make it into every list, or at least every NYC packing list. To help you get a better grasp on what to bring to New York, I've broken it down by essential clothing, toiletries, and gear.
When creating an NYC packing list, clothing can get a little complex. A lot depends on when you're traveling (see my seasonal tips below) since New York weather changes from hot and humid summers to bone-chilling winters. Either way, there are still some essential clothes you should always bring.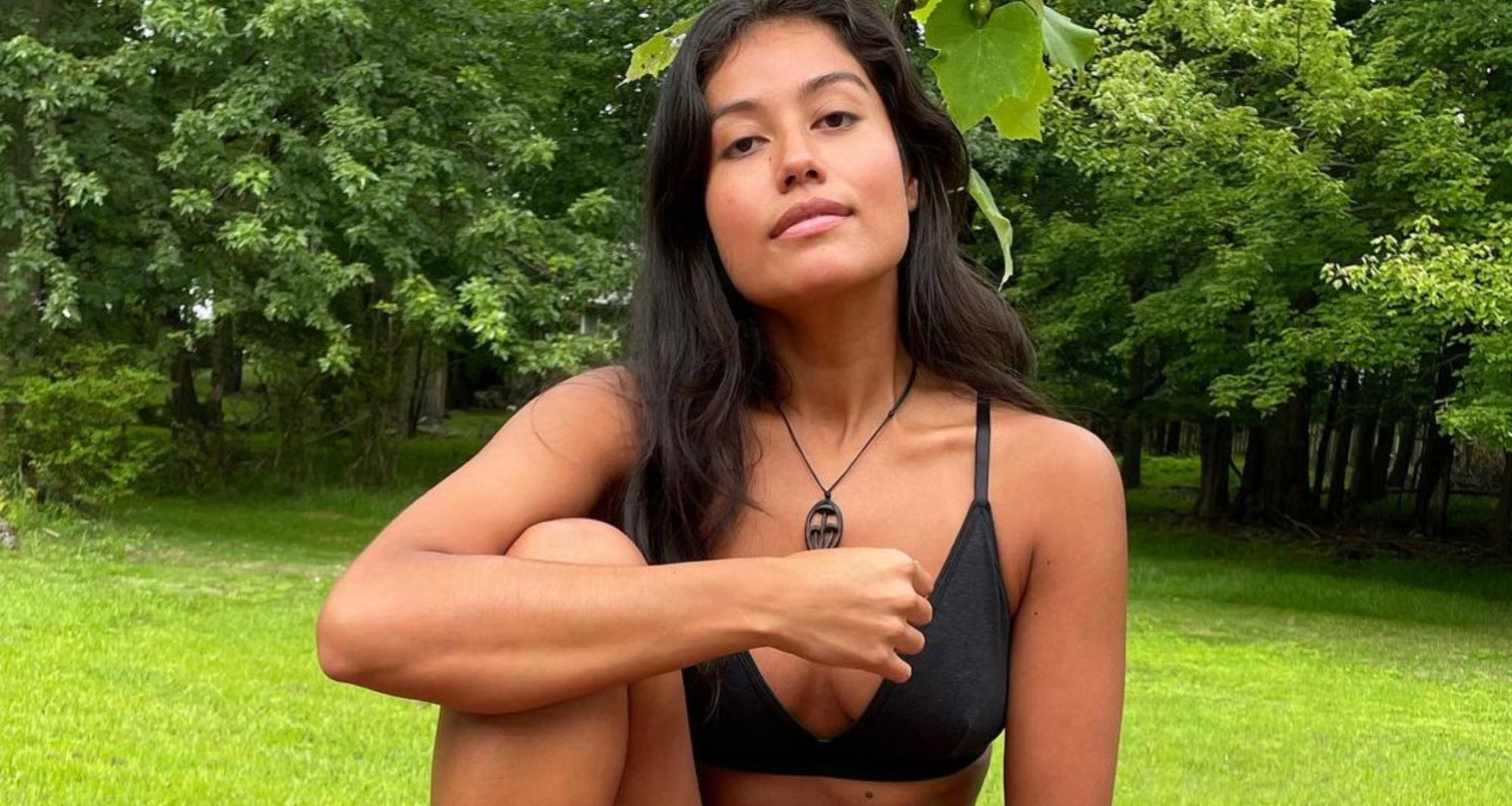 Breathable Underwear.

Travel is sweaty, so layer yourself with some

breathable underwear

made from naturally antibacterial fabrics like hemp. What is hemp? Only the best material for

 

high waisted underwear

!
Versatile Tops.

When traveling, it's best to pack tops that can easily mix and match with your bottoms. For me, I always stick to solids or versatile patterns, like itty bitty stripes.

Comfy Bottoms.

As tempting as skinny jeans are, do you really want to be walking around in those thigh prisons all day? Get comfy, so you don't burn out early! Go for

hemp shorts

or

hemp pants

, or some cozy yet stylish sweats.

Seasonal Jacket.

Always bring a jacket, even during a heatwave. You just never know if you'll need it, and nighttime temperatures can get chilly in New York, even in the summer. For the winter months, you'll need something heavy for NYC. And for the rest of the year, pack something light but protective and waterproof (if possible).

Sunnies and a Hat.

Even in winter, the sun shines, so don't forget sun protection, like a hat and sunglasses. If you're wearing

hemp fashion

it's a naturally

upf fabric

, so you're also protecting the rest of your body from the sun!

Realistic Shoes.

Bringing an assortment of shoes is so tempting, but try to stick to pairs that make sense for your trip. If you plan to walk around the city all day and night, you'll thank yourself later for adding sneakers to your NYC packing list.
Toiletries are a little easier to tackle since they don't depend as much on the weather. Essentials like your go-to products and toothbrush are a given, but there are a few others that you won't want to forget about when traveling.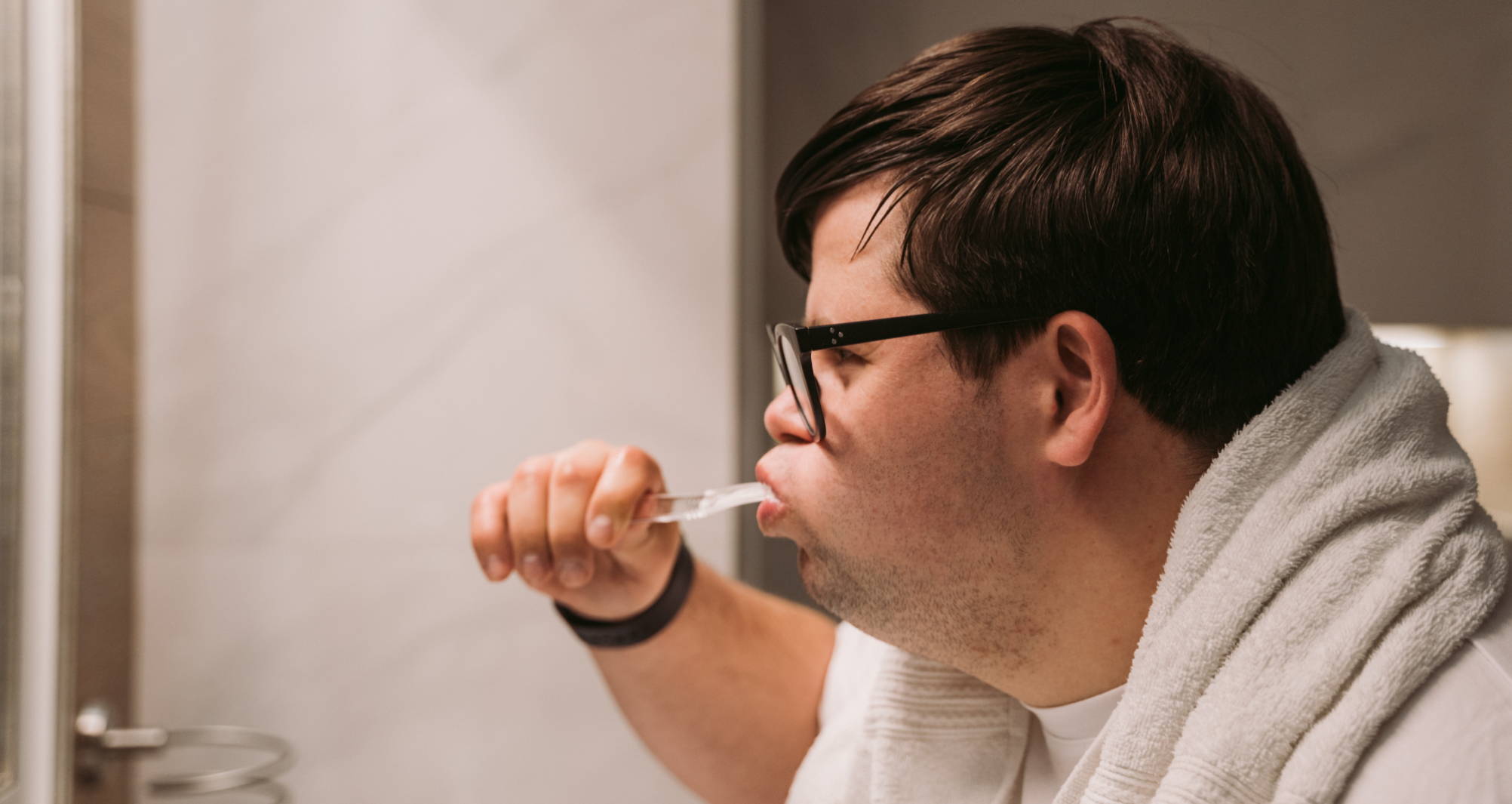 Skincare.

If you have a beloved skincare routine, don't forget your essentials. But if you can, try to ditch the 15-step routine and just stick to the basics, so you have room in your luggage. Or, some brands offer travel-sized versions of their best sellers.

Toothbrush, Paste, Floss.

These are the basics, but they're easy to forget. Luckily, if you leave them at home, you can replace them at a drugstore, and many hotels offer them complimentary.

Hair Products.

You may want to look cute (or, in my case, simply presentable to the public) for your travel photos, so don't forget your favorite hair products to tame those locks. I know mine like to take on a shape of their own invention in humid weather, so I always pack curl-happy products for summer trips.

Medications.

Medicines aren't as easy to get on the go, especially if they're prescription. So one of the most important items on a list of what to pack for NYC must be any medicine you take daily, or during the time you'll be on your trip.

Sunscreen.

Even in the freezing winter months under a light cloud cover, those sun rays can damage your skin. Grab your favorite SPF for any trip at any time of the year.

Deodorant.

Another basic, but not one to forget! Been there, done that, smelt it. But if you do forget, you can grab some at any drugstore, although if you have a favorite natural or non-aluminum brand, you might not be able to find a replacement.
Any travel packing list requires some specific gear, and NYC is no different. When deciding what to bring to New York, think about what you plan to do (more on that below). But in the meantime, don't forget to add these essentials to your NYC packing list.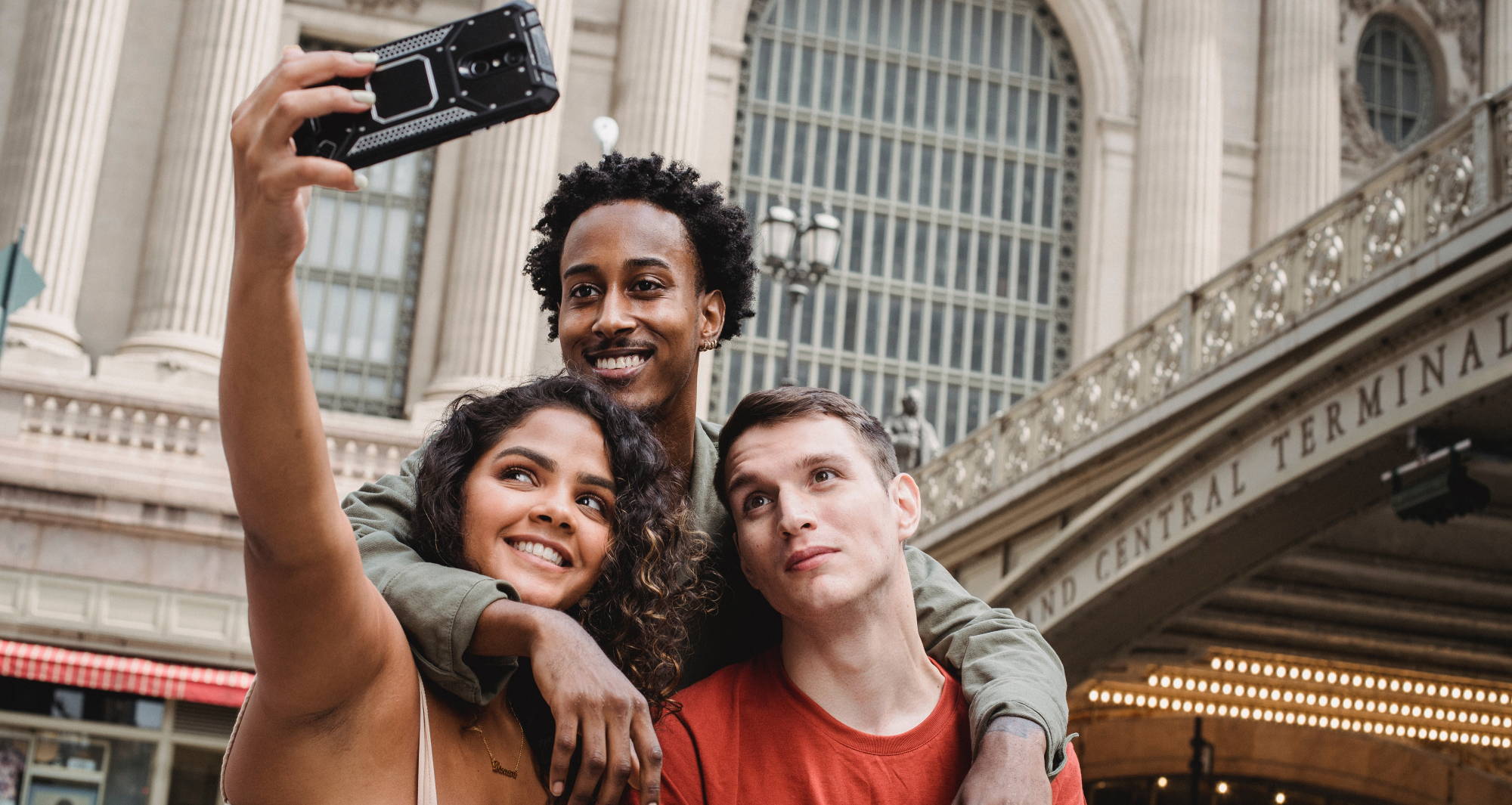 Camera.

It's hard to forget a camera since you probably have one built into your phone! But if you typically carry a DSLR or point-and-shoot, don't forget to jot it down on your list of what to bring to NYC. And don't forget accessories, like lenses, too.

Electronics.

One time I forgot my phone charger. Another time it was my camera battery. And another, my SD card. Write a list of your essential electronics and check it twice!

Umbrella.

You can get super compact and light umbrellas these days, so why not throw one into your luggage? You'll be happy when/if there's a drizzle or storm in NYC (which happens more than you might think).

Reusables.

Reusable bags, cutlery, water bottles, and straws are lifesavers when you travel! You never know when you'll pass a cute shop and need a bag or want to bring some deli salads to the park for a picnic. Plus, reusables help you and the environment!

NEW YORK PACKING LIST: SEASONAL
The above items are essential for any NYC packing list, but as I said before, a lot depends on when you're traveling to the Big Apple. New York is one of the most beautiful places in any season, so you're probably feeling excited. Think blooming Central Park in spring, sunny Coney Island in the summer, crisp parks in the fall, and snuggly scarfs and sparkling lights in the winter.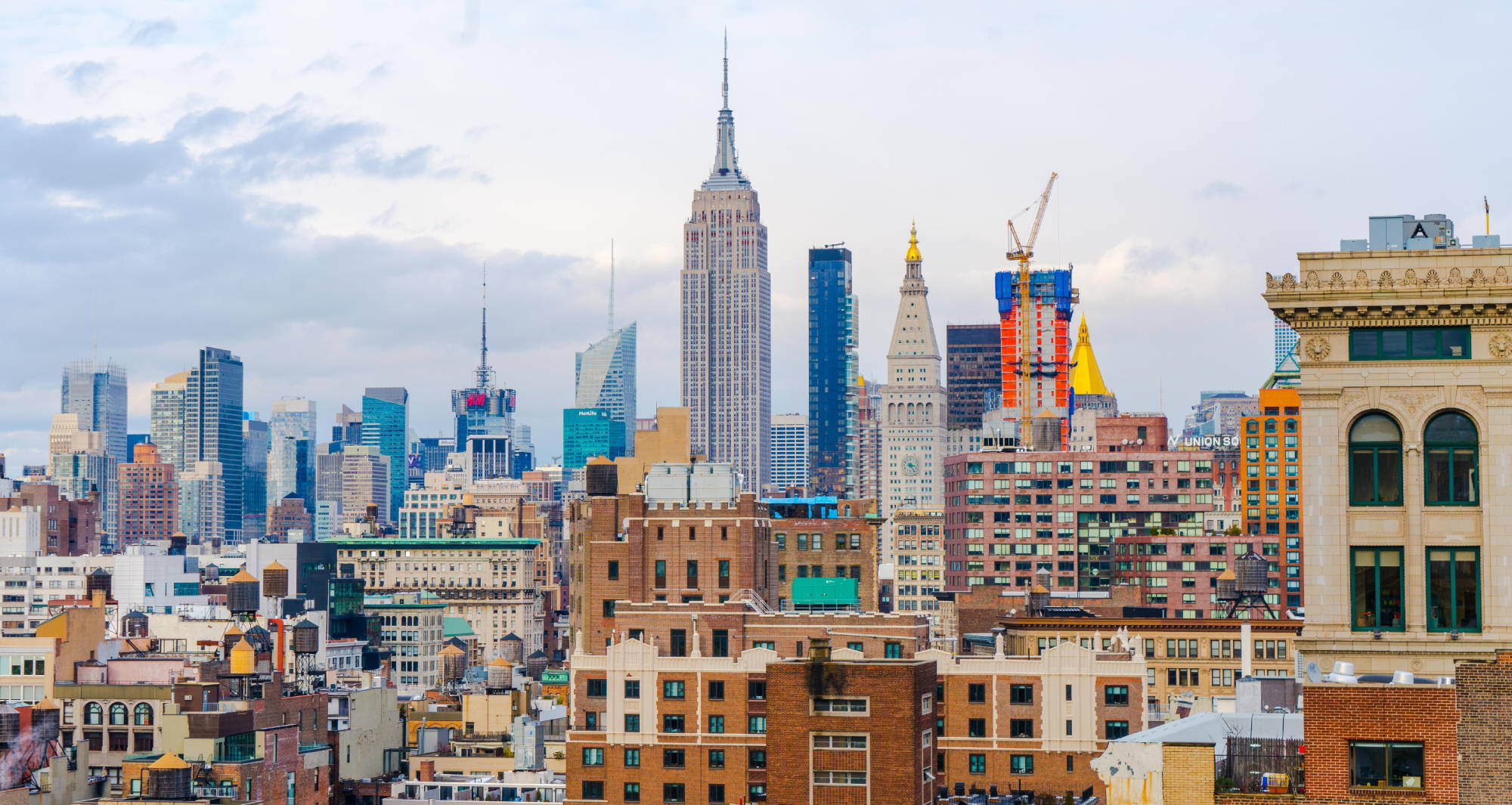 Spring is an ideal time to visit The City. The trees are starting to bloom, you can find blossoms in all the parks, and the weather is finally warming up a bit. But there are some things to watch out for, like the drizzly season and those gorgeous flowers that might cause a few allergies.
Rain Gear.

Spring is known to be rainy, so definitely pack that umbrella. Bring waterproof shoes or a light rain jacket if the weather is predicting wet days or storms.

Allergy Meds.

If you're one of the

50 million Americans

that suffer from seasonal allergies, don't forget a pack or two of allergy meds. Some make me very sleepy, which is not ideal while traveling, so make sure you know which ones work best for you!

Hanky.

Likewise, bring a handkerchief. It's great for blowing your nose during allergy season, but it's also multi-functional. You can wear it to keep sweat off your face or neck, to protect your scalp from the sun, or to clean accidental spills.
Summer in The City is HOT. You'll want to adjust your clothing to reflect hot and humid days. You can include lots of tees, tanks, shorts, and skirts, plus an abundance of SPF. Otherwise, don't forget the following:
Breathable Clothing.

For summer,

hemp fabric

is essential. You'll need that breathable material to keep you sane during the heat of a New York summer.

SPF.

Just adding this here again as a reminder. Plus, maybe you only carry SPF for your face all year, so don't forget body cream in the summer.

Hat.

Keep the sun out of your eyes so you can enjoy yourself and take in the sights! NYC summer sun is intense.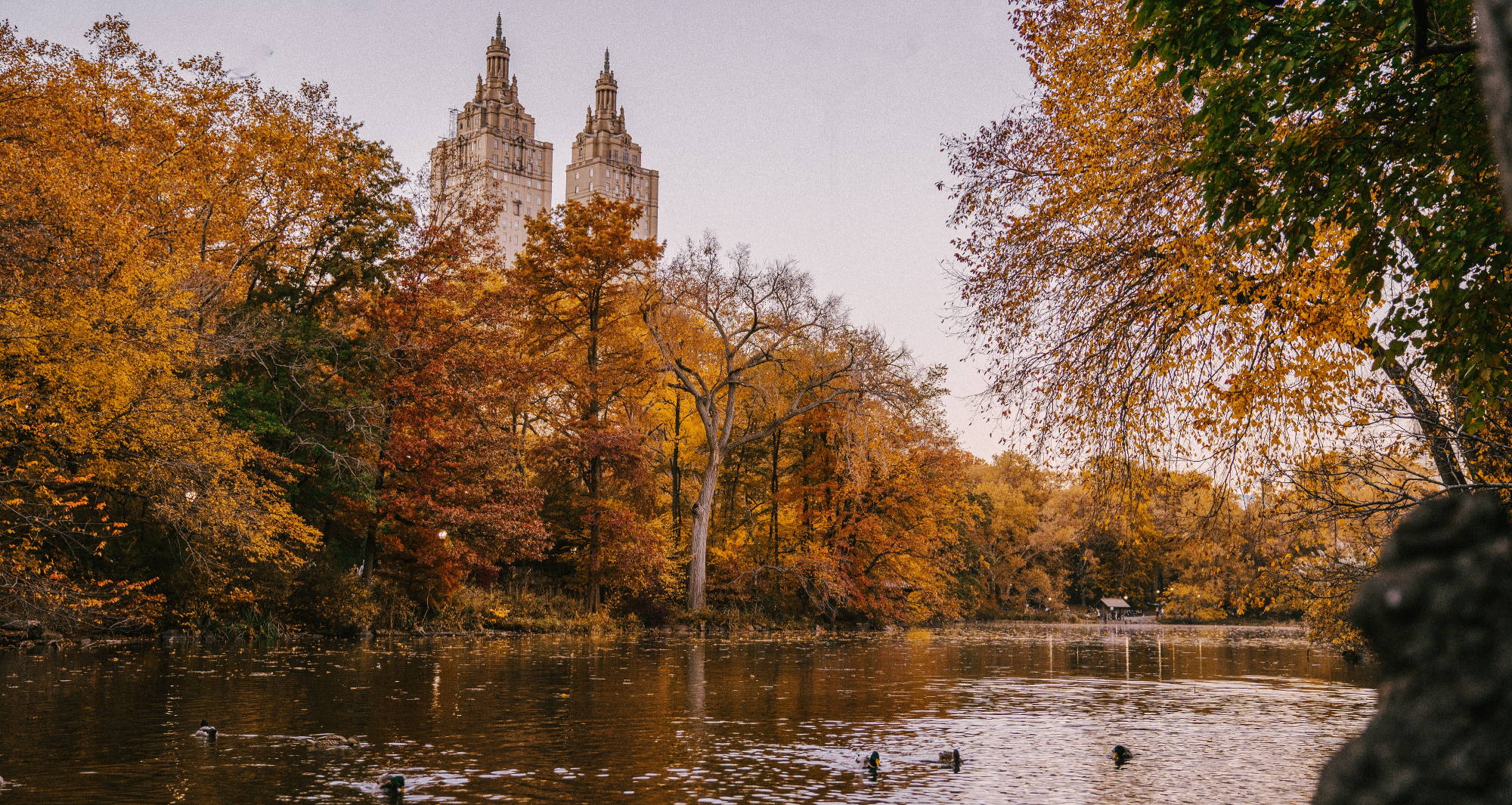 Autumn is my favorite time in NYC! The trees are so colorful, and you finally get that crisp, cool feeling on the back of your neck, even with the sun still shining. It's perfect. But, with a slight shift in temperature, there are a few adjustments to your NYC packing list.
Boots.

With autumn comes chillier temps and typically dirtier sidewalks. Protect your feet with some sturdy boots in case you need to traverse a puddle or want to stay out at night.

Jacket.

A light jacket is enough for your autumn NYC packing list. The nights will be chilly, though, so check the weather report and bulk up if needed.

Hat.

Again, it gets chilly at night, so a small winter hat might come in handy.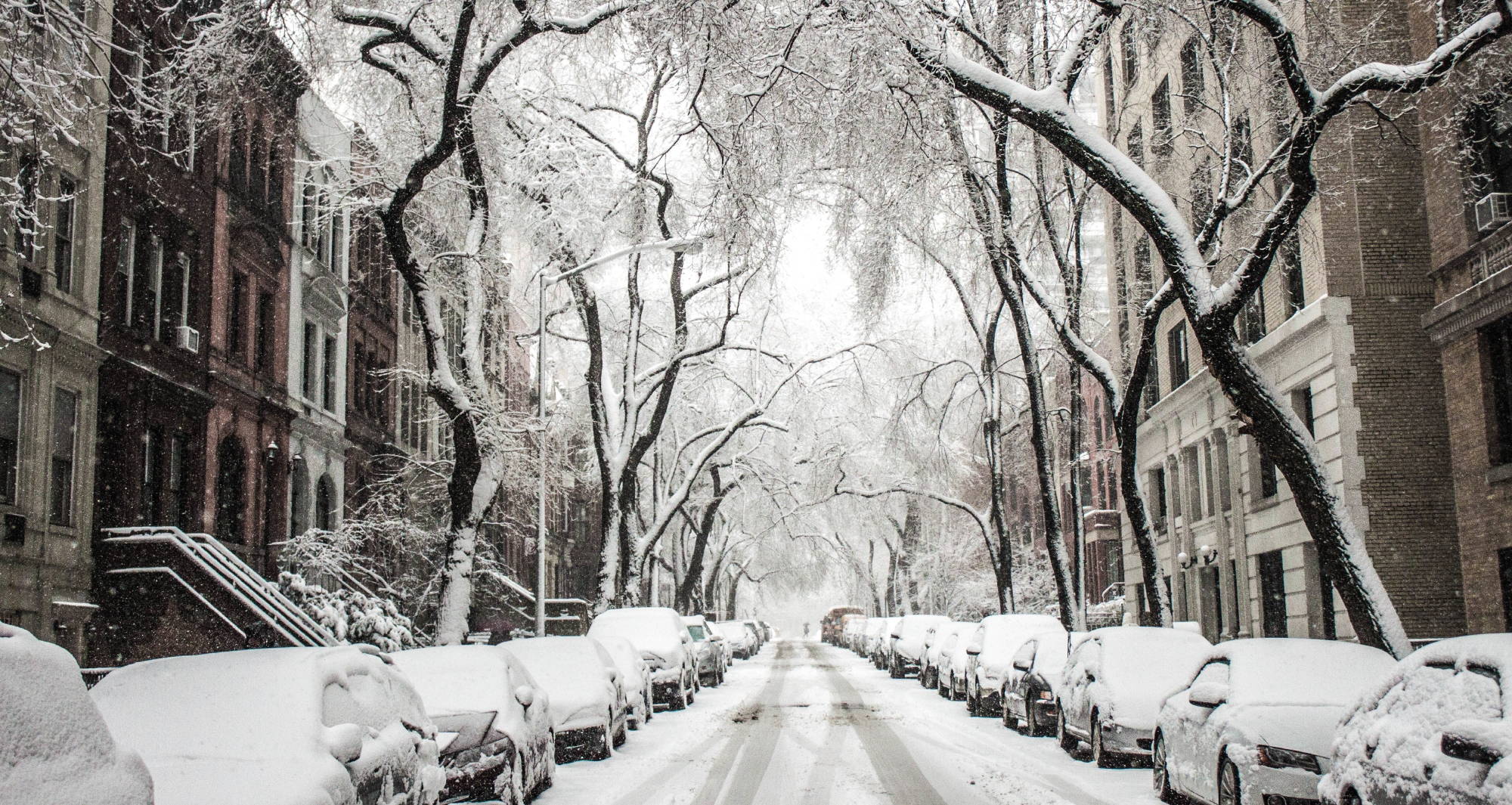 Have you ever been to New York in the winter? It can be brutal. Luckily, the sparkling city lights, warm and cozy cafes, and roasted chestnuts will warm you up in between outings. If you want to avoid freezing your tush right off, though, don't forget the following items.
Winter Jacket.

If you're not used to the sting of a Northeast winter, pack like you're going to the tundra. Seriously, grab something puffy or woolen to keep that wind chill away!

Wool Socks.

What to pack for NYC in the winter must include a good pair or two of wool socks. They will save your little toes, I promise.

Hat, Gloves, Scarf.

Let's keep it going with a winter hat, gloves that actually keep your fingers warm, and a scarf that you can wrap around your entire face if needed. But for real, NYC is beautiful in the winter, so it's worth it!

Fleece Tights or Long Johns.

This may sound extreme, but I swear by this! I'm always super cozy on top with my big jacket and winter accessories, but my legs freeze in just my jeans. If I layer some fleece tights or leggings underneath, nothing can stop me!

NEW YORK PACKING LIST: TRANSPORTATION
If you're flying into Gotham, you'll have some packing restrictions. Maybe you just have one suitcase or a carry-on. But if you're driving, you have room to spare and can boost that NYC packing list.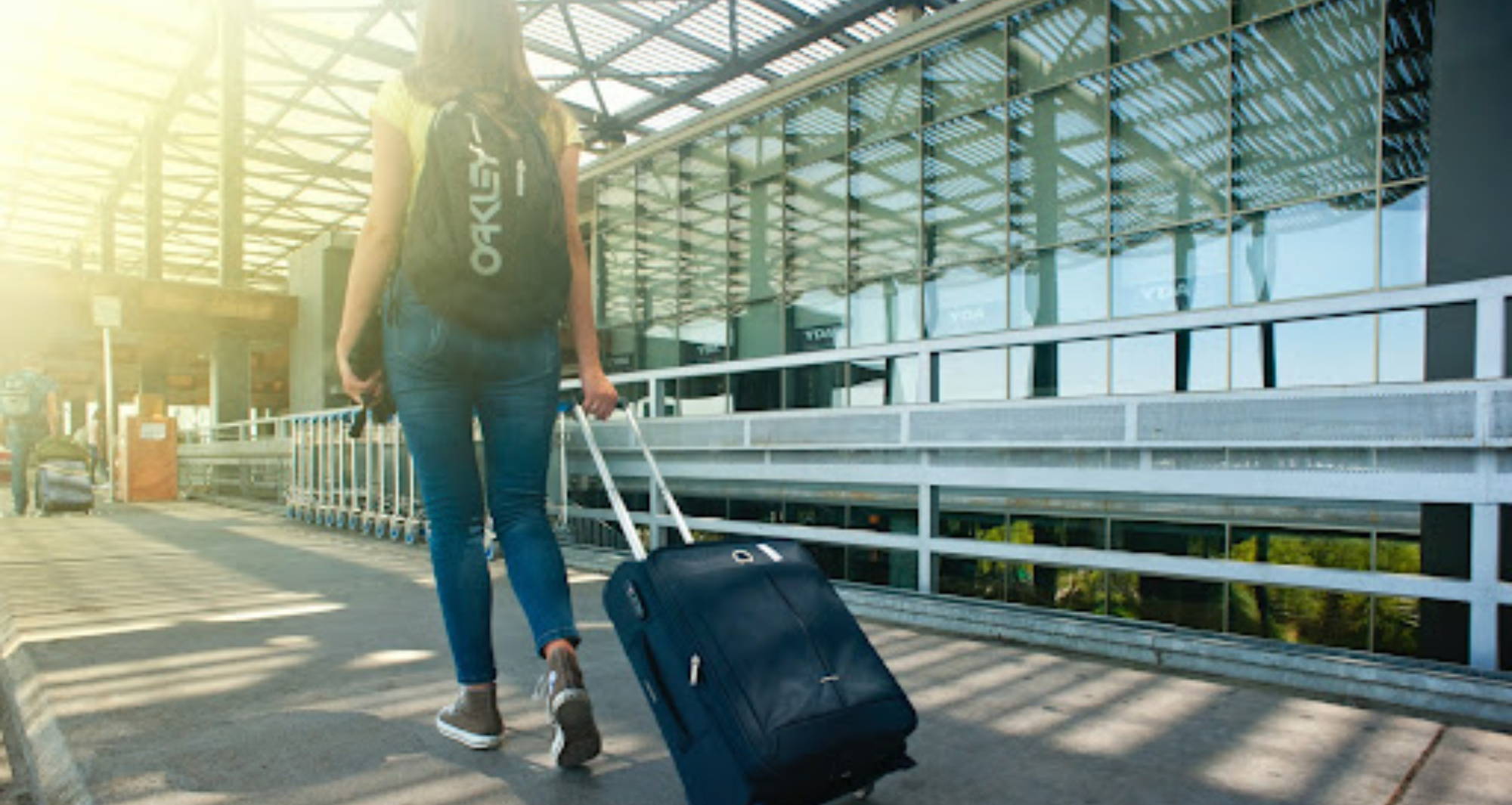 WHAT TO BRING TO NYC IF YOU'RE FLYING
You don't have a lot of room to bring extras when flying. If you're checking a bag, then you can squeeze in a few extras. But if you're just carrying on, then you have to follow restrictions. It's worth it, though—less luggage means a smoother trip, and it's better for the environment.
A few tips for flying:
Embrace minimalist clothing.

You don't have to pack lightly, but it can be helpful when traveling. With just a small carry-on or backpack, you don't have to worry about lugging suitcases around or waiting for your bags at the airport.

Follow TSA guidelines.

Remind yourself of TSA guidelines, especially if you're just carrying on. Remember the

3-1-1 rule

, which allows you to take on one bag of toiletries in bottles of 3.4 ounces (or 100 milliliters) or less.

Carry on your valuables.

If you're bringing a laptop or expensive camera, put those valuables in your carry-on luggage. You can also put your jewelry and any other sentimental items in there as well. Then you don't have to worry about missing them if your luggage is lost or anything getting stolen.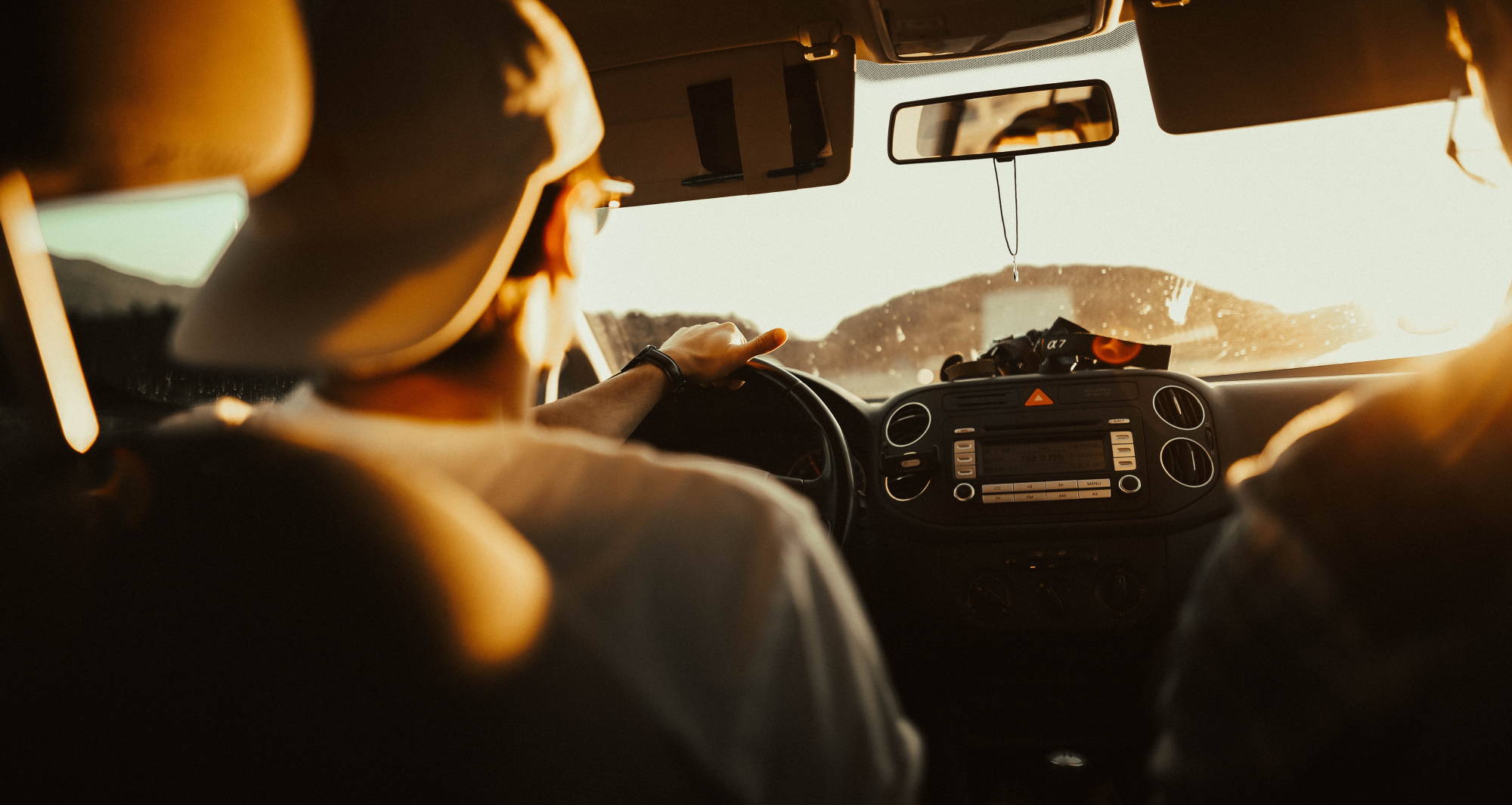 WHAT TO BRING TO NYC IF YOU'RE DRIVING
If you live close enough to drive, or you're planning a road trip, then you have more wiggle room to add a few extras to your NYC packing list. Think about what you plan to do and then consider these add-ons:
Beach Gear.

If you plan for an NYC beach day (more on that below) and are driving, you might as well throw in some beach gear! An umbrella or chair plus a cooler will make all the difference.

Snacks.

Did you really have a road trip if no snacks were involved? Stock up on your favs for the trip, then bring them along on sightseeing days, so you don't get hangry.

Entertainment.

Driving can get a little dull, so bring something to keep you entertained. Even some playlists for music or coloring books for kids will help make the drive seem a lot faster.

NEW YORK PACKING LIST: ACTIVITIES
When deciding what to bring to New York, it helps to think about what you plan to do while in The City. Perhaps you want to concentrate on a theme that fits your interests, or maybe you want to do a little bit of everything! Some activities could use a few extras to make them even more fun.
WHAT TO BRING TO NYC IF YOU'RE GOING TO THE BEACH
The beach in NYC? It may not be on your radar, but there are actually some pretty great beaches within subway distance. Of course, the most famous is Coney Island Beach, but there are also several beaches in southern Brooklyn, on Staten Island, and Rockaway Peninsula in Queens.
If you want to hit the beach, consider adding a few extras to your NYC packing list.
Swimsuit.

I'm embarrassed to tell you how many times I've forgotten my swimsuit on a trip meant for swimming. Why is it the last thing I think about? Write it down now, so you don't have to waste time trying to find the cheapest replacement at the mall!

Sandals.

One time, I didn't bring sandals while traveling and had to wear my hiking boots during a spontaneous beach outing. I do not recommend this. Instead, just throw in that pair of sandals; it doesn't even take up much room!

Towel.

Some hotels ban using their towels at the beach (I get it), and rentals can be quite pricey. If you have the space, stuff a towel in or buy one of those compressible, quick-drying towels.

Extra SPF.

Clearly, I'm not kidding around with the SPF, and neither should you!

Beach Gear.

If you're driving, then bringing beach gear is easy. If not, you might have to skip these extras for your NYC packing list. Nevertheless, a good beach read or one of those foldable fabric chairs could fit in your suitcase.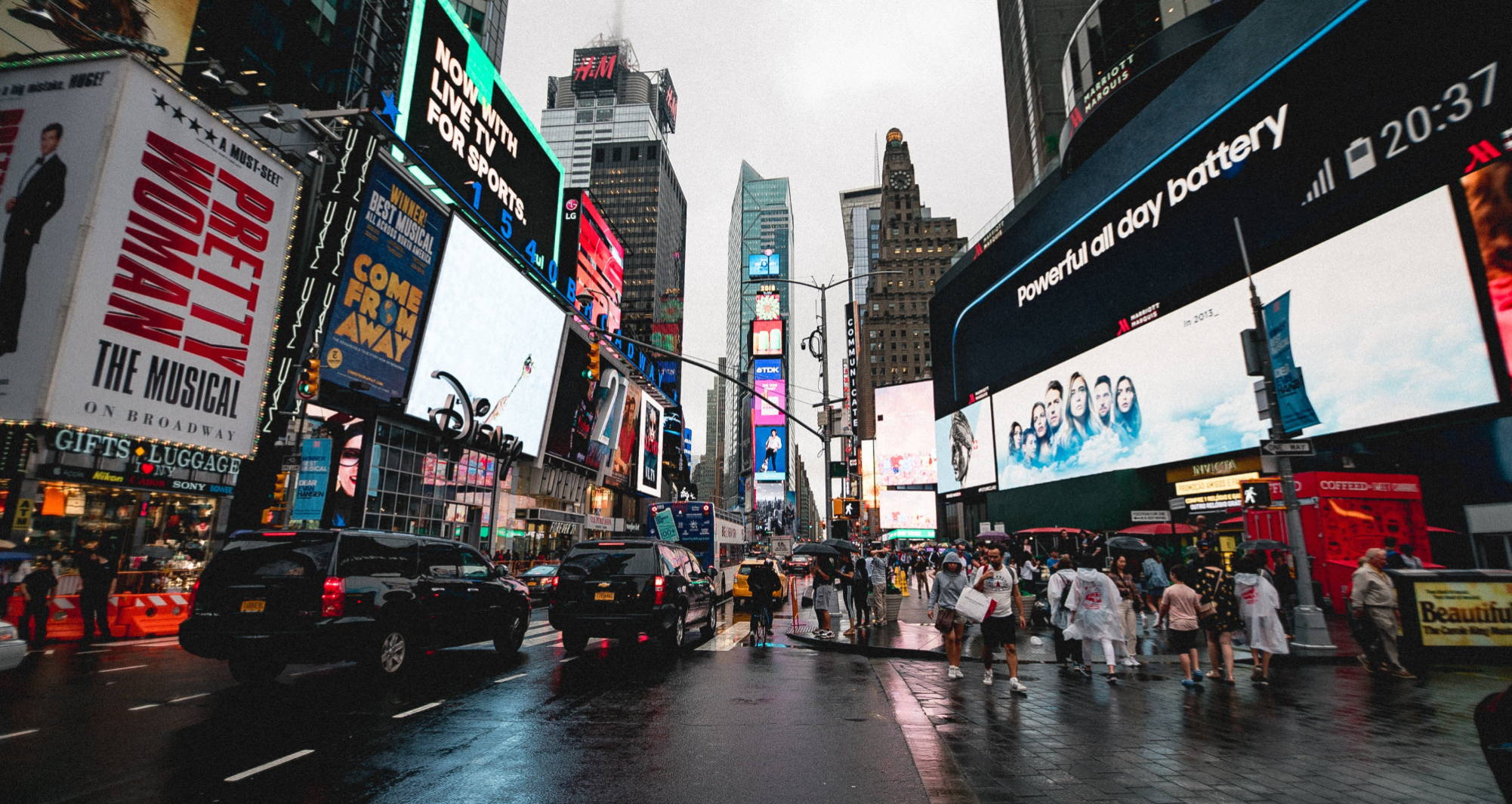 WHAT TO BRING TO NYC IF YOU'RE GOING TO A SHOW
New York, New York! Could you hear me singing? Catching a show on Broadway may sound touristy at first, but—oh—is it worth it. Or, if you want to avoid the crowds, you can sneak into a smaller community theater or see a comedy show. Either way, you may want to pack a few extras if you plan on hitting the town at night.
Dress/Suit.

Although not required at most theaters (check the website just in case), you may want to fancy it up a bit if you're going out on the town. When I think about what to bring to New York, I don't really think about an evening gown. But if I plan to catch a show, it's fun to dress up a little bit.

Nice Shoes.

Likewise, don't forget some proper footwear if you aren't bringing a versatile pair. Again, learn from my mistakes with the hiking boots. I may or may not have worn them to an opera.

Tickets.

In the busy months or with popular performances, shows sell out. It's best to book your tickets beforehand and bring them with you. For really popular shows, you may even need to book months in advance.

A Dinner Reservation.

And after a show ends, it can be tricky to find a place for dinner if that's your desire. Make the most out of an evening at the theater and plan your tickets and dinner in advance.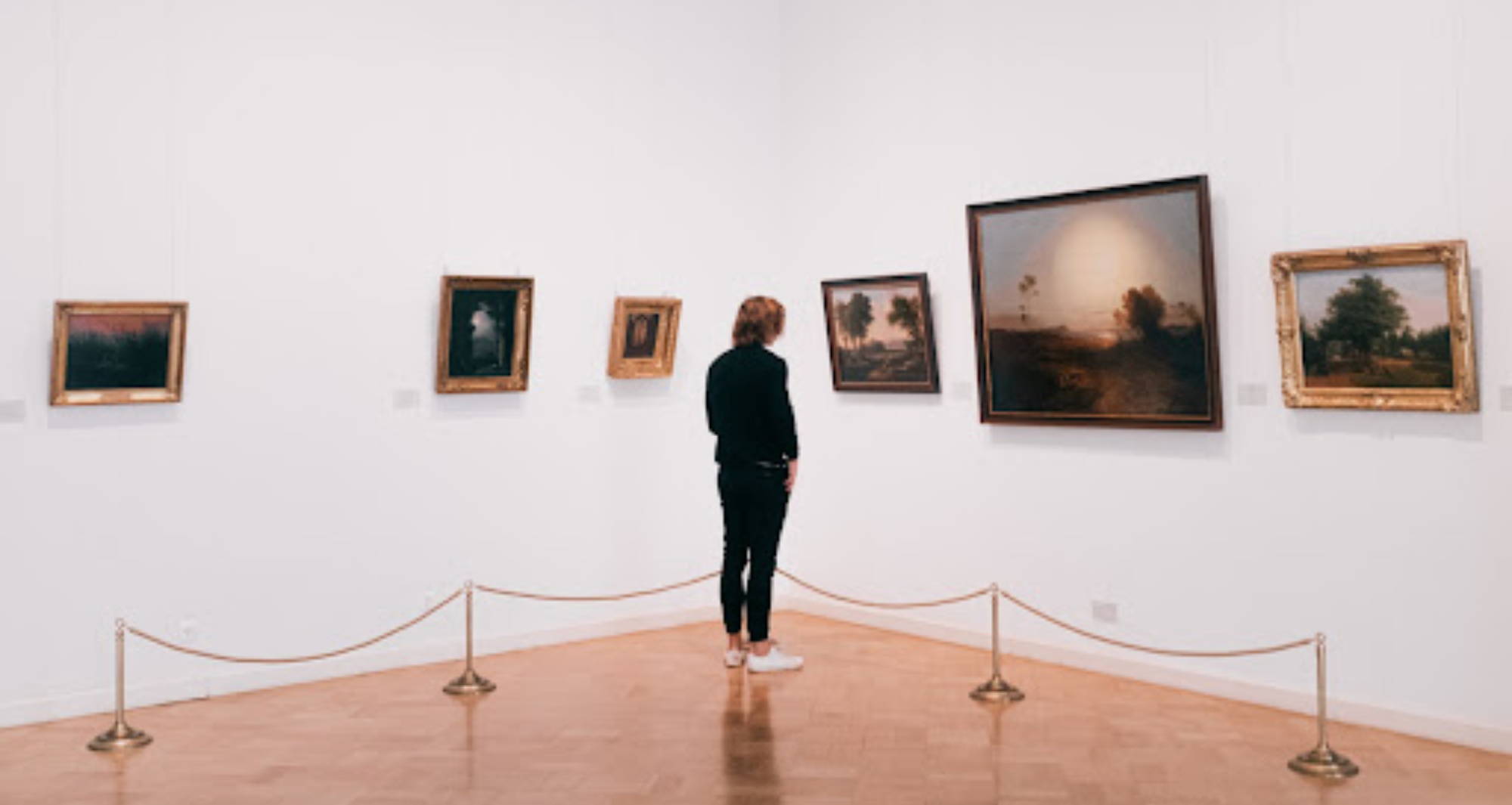 WHAT TO BRING TO NYC IF YOU'RE GOING TO MUSEUMS
New York has some of the best museums in the world. I'm talking about the Metropolitan Museum of Art, the Museum of Modern Art, the Guggenheim, the Morgan Library, Ellis Island, the Frick, the 9/11 Memorial, and plenty more. If you're interested in history and art, NYC is perfect for you.
But all that museum prowling requires a few extras on your NYC packing list.
Comfy Shoes.

I cannot stress this enough. Museum days seem innocent, but they sneak up on you. Before you know it, your dogs are barking, and you're dehydrated. Why? Flip flops. Comfy sneakers made for standing and walking will help boost your museum endurance if that's a thing (it's a thing).

Tickets.

Again, museums can sell out, especially in busy months like the summer. Check online and book tickets in advance if you can. For some museums, you can even opt for skip-the-line access so you can get the most out of your day.

Guide Book.

It may sound old-fashioned, but museum guide books (which you can download on your phone) are actually super helpful. You can also buy the audio guide from the museum, but many online versions are free. This way, you actually know what you're looking at!

Cash.

Likely, everywhere you go will accept cards, but you may need some money for storing your bags while at the museum. Some museums won't let you bring backpacks or larger shoulder bags into the exhibits, so you use a coin or pay a few dollars for a key to a locker.

Layers.

Museums are finicky. In one room, you're freezing, and in another, you're sweating. Even on a scorching summer day, grab a light sweater just in case the museum has the A/C on full blast.
WHAT TO BRING TO NYC IF YOU'RE GOING SHOPPING
Obviously, NYC has many places to shop, but not everyone goes to The City to splurge. Shopping can mean a lot of things. For me, one of my favorite things to do in NYC is visit the flea markets in Chelsea, second-hand shops in Brooklyn, and artisan stores in SoHo. If you want to hunt down some treasures, bring a few extras with you.
Reusables.

Bags are key here. Unless you're getting something from an iconic store and want to keep the bag, shopping bags usually go to waste. Bring reusable bags instead!

Cash.

Again, most places will accept cards, but some old-fashioned vendors or markets will only accept cash.

Small Backpack.

You never know if you're going to find something to buy, so bring a small backpack just in case.

Comfy Shoes.

Like at the museum, comfy shoes are key. You'll spend time walking, standing, and maybe even haggling. Good arch support never hurt any bargainers.

Subway Card.

If you want to hit a few markets in different neighborhoods or boroughs, or you want to shop in the fashion areas, you'll want a subway card. Walking is impossible when going to so many different regions and taxis get pricey.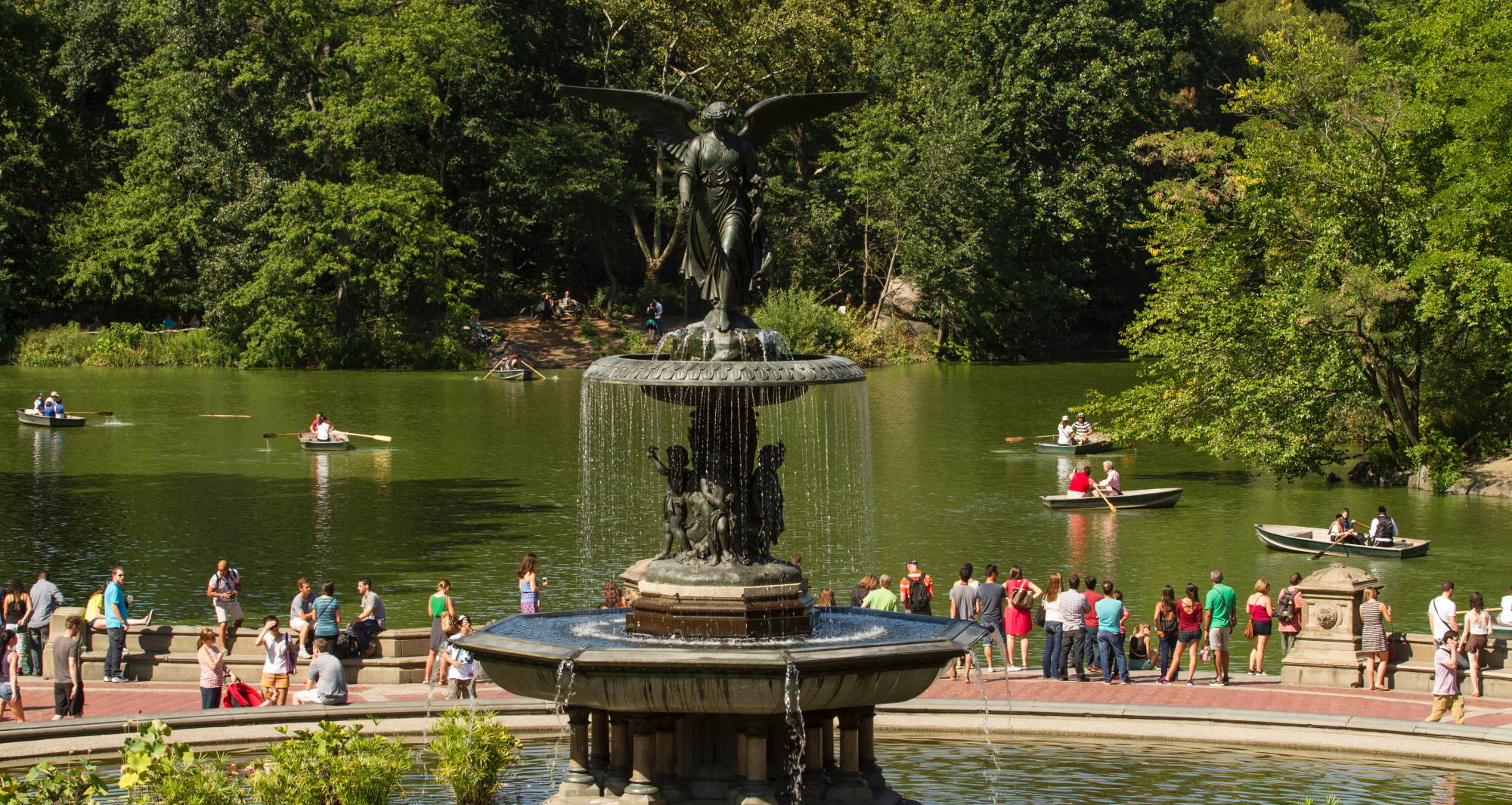 WHAT TO BRING TO NYC IF YOU'RE GOING TO PARKS
Central Park is probably the most famous park in the Big Apple, but there are so many others to add to your list! Check out Washington Square Park, the High Line, the Botanical Gardens, Bryant Park, Snug Harbor on Staten Island, and Governor's Island. If you want to make parks part of your plan, consider a few extras to take along with you.
Sports Clothes.

Parks offer many different sources of entertainment, so wearing sports clothes can help you adapt easily. Maybe you'll be walking; then you want to rent a boat, then you want to lay in the grass or fly a kite. Stay comfy to stay open!

Headphones.

A day at the park is fun, but they get noisy. Chill out with your own music as you walk and observe.

Blanket.

If you want to picnic or read in the park, a small blanket is a great accessory.

Reusables.

Reusable bags, water bottles, and cutlery will help you have a more eco-friendly park picnic!

Backpack.

Carry all your stuff in a small backpack or tote bag.

NYC PACKING LIST: TRAVEL BUDDIES
I think you can agree that a family trip to NYC will have a different vibe than a trip with your besties. There may be a few extra things you'll want to include depending on who you're traveling with.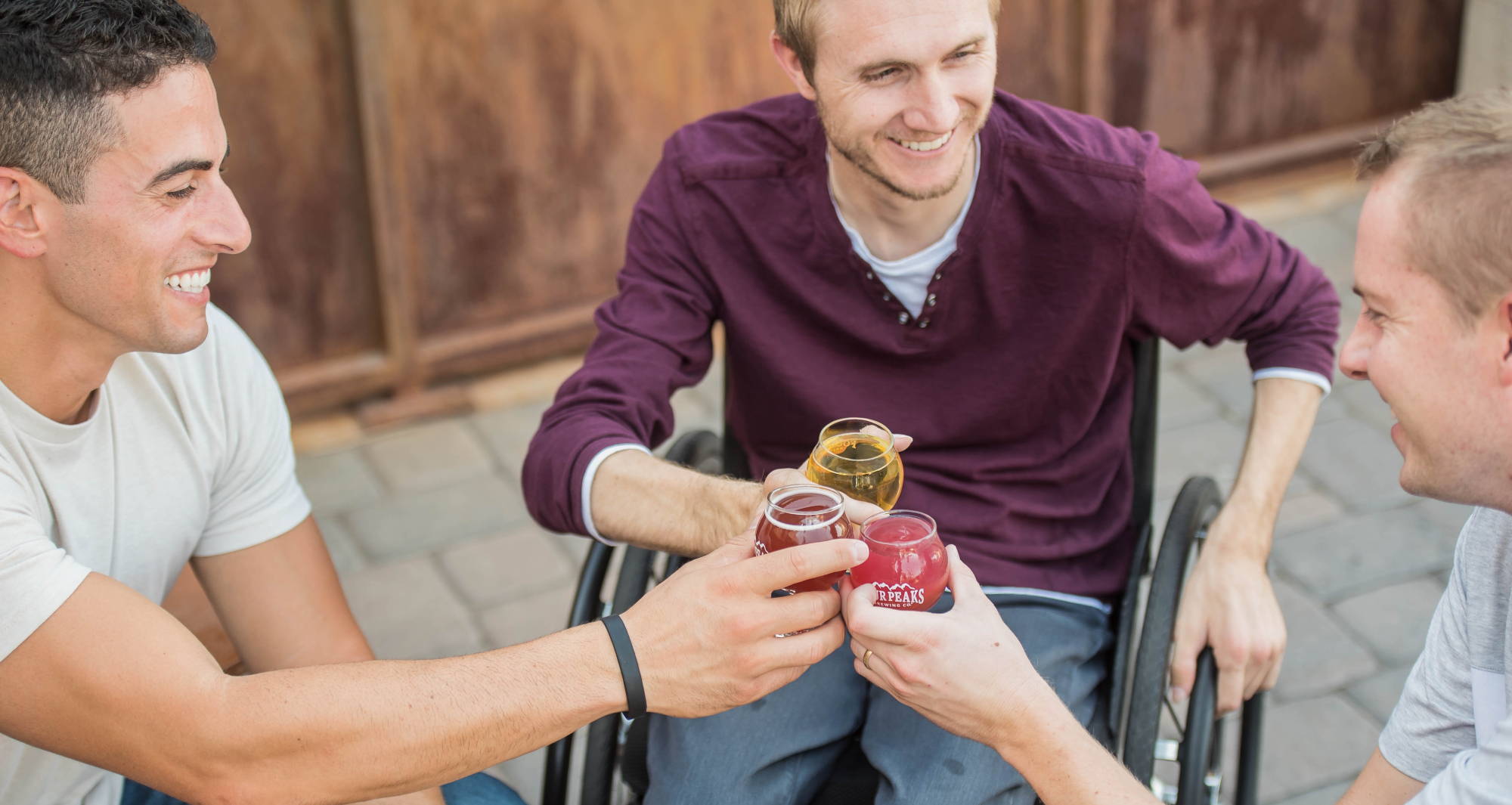 WHAT TO BRING TO NYC IF YOU'RE TRAVELING WITH FRIENDS
I love a good friend's trip! When you travel with a group, it can be challenging to align everyone's interests, but in the end, the priority seems to be having fun. Whether it's a gals trip, hanging with the bros, or a mixed group, don't forget a few extras.
Going Out Clothes.

Friend trips hit a little differently, and you may be tempted to go out on the town. Fun! But if you want to go to certain clubs, pay attention to dress codes. Some bars and clubs require certain clothing, like closed-toed shoes or button-downs.

Money-Sharing Apps.

Thank goodness for money-sharing apps! It makes it far easier to split bills and pay for drinks.

Entertainment.

For time back at the hotel or apartment, bring a deck of cards or a favorite game.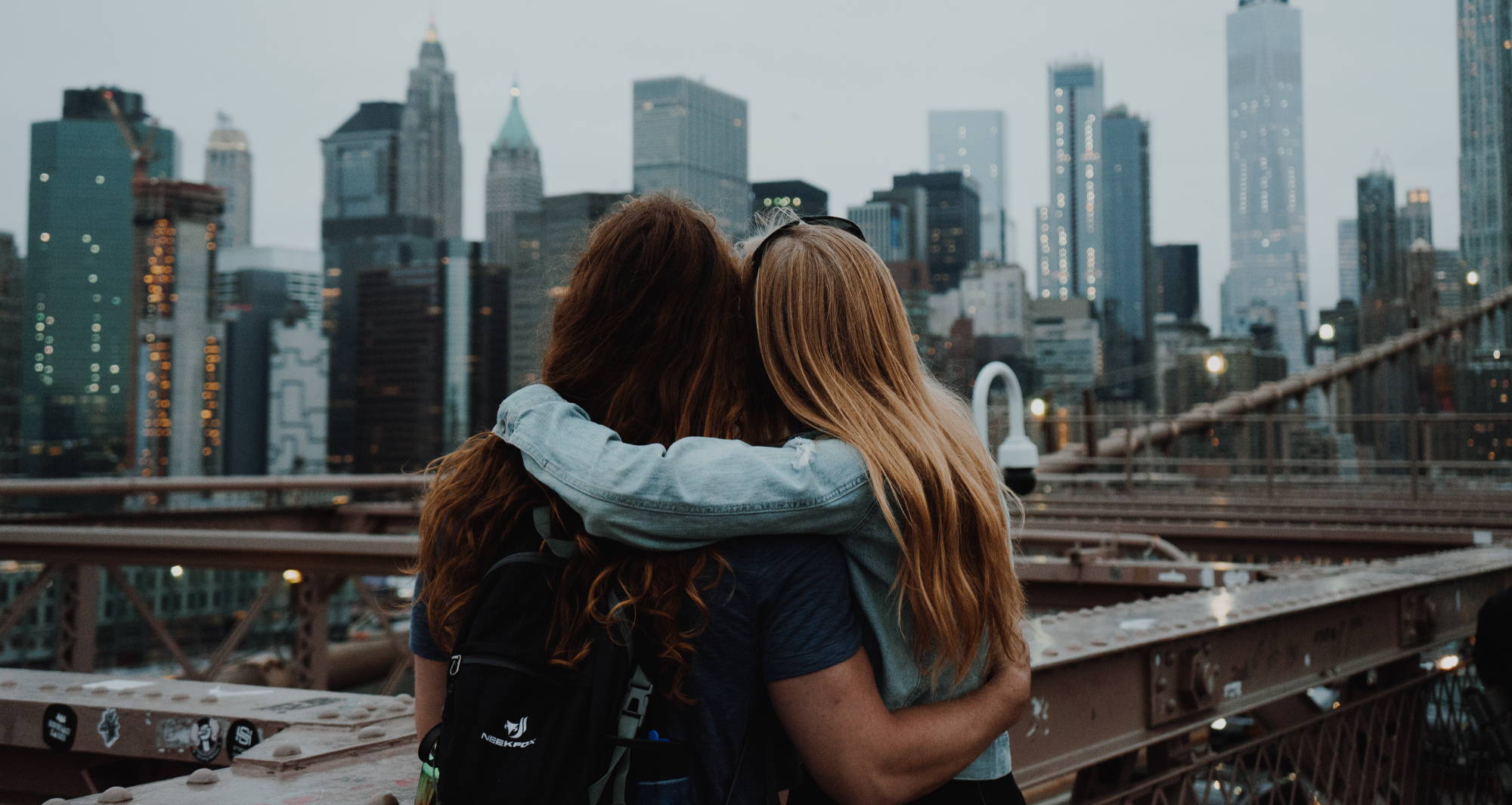 WHAT TO BRING TO NYC IF YOU'RE TRAVELING WITH YOUR S.O.
New York is the perfect place for a couple's trip. It can be a romantic getaway, a leisurely weekend escape, or an action-packed do-it-all. Let's be honest, you get into a routine with your significant other, so there are a few extras specific to couples.
Headphones Splitter.

Awww, how cute, you can listen to music together (I actually love this).

HDMI Cord.

If you love to snuggle with your sweetie and watch a show before bed, you'll want to bring the right cords to connect your laptop or phone to the TV.

Books or Journals.

Just because you're traveling together doesn't mean you need to be doing things together all day (unless you want to). Bring a book or journal if you need some alone time.

Protection.

Even if you're traveling alone or with friends, you should bring some protection! You never know when the moment will strike.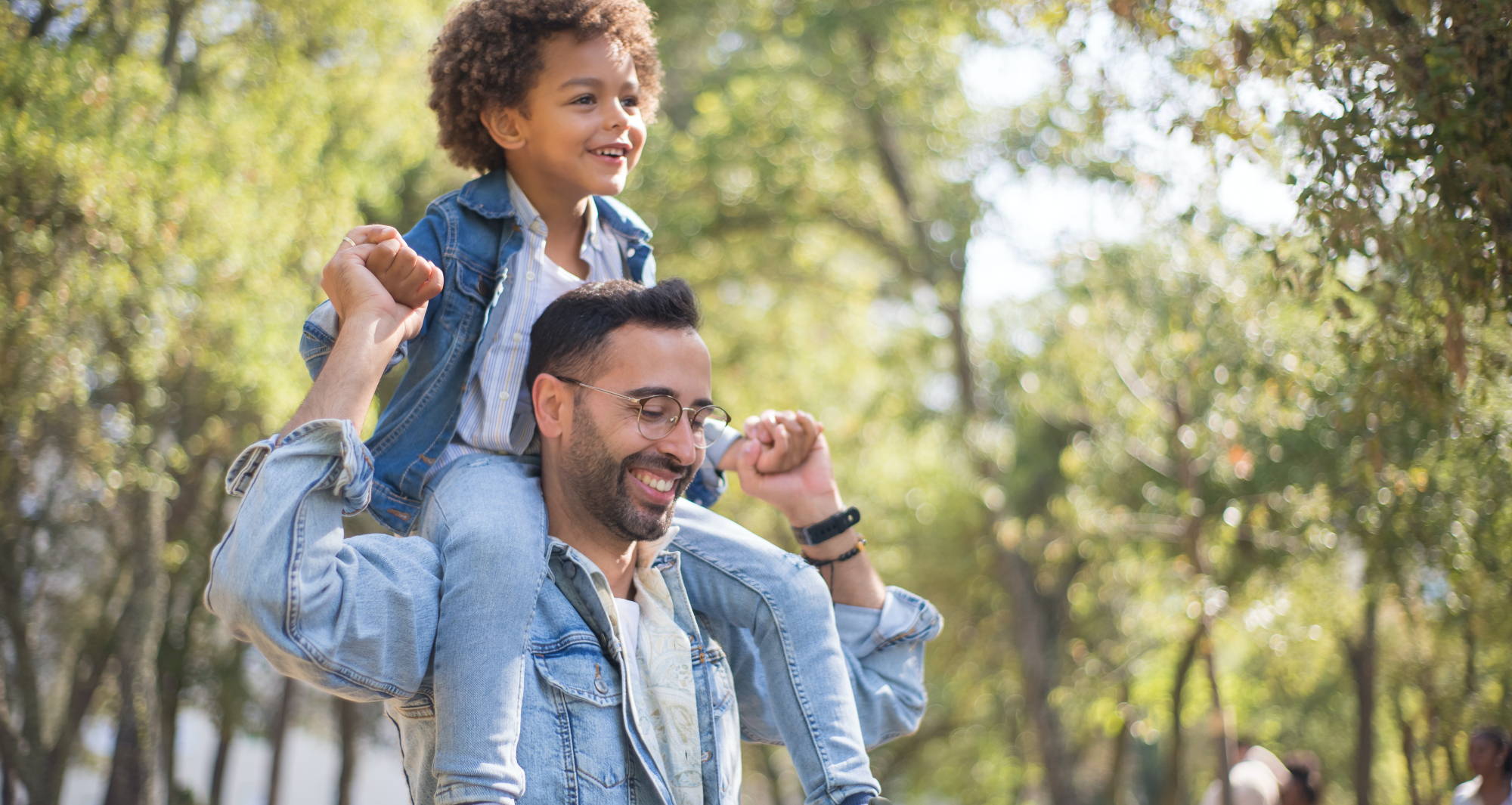 WHAT TO BRING TO NYC IF YOU'RE TRAVELING WITH FAMILY
A family trip to NYC? Don't mind if I do! The Big Apple is one place that offers anything for anyone, so a family getaway or reunion is perfect for NYC. Families vary a lot, but consider these extras to add to your NYC packing list if you're traveling with the rents and sibs.
Games.

Whether all adults or with kids, your family will stay entertained with games. Plus, they encourage you to hang out with one another, which is probably the point of a family trip.

Photo-Sharing App.

If everyone is taking photos, use a photo-sharing app, so you don't miss any snaps!

Child Gear.

If you're traveling with kids, you'll probably need some child gear. A lot will depend on the age of your little ones, but don't forget favorite stuffed animals, toys for entertainment, snacks for special diets, etc.

Headphones.

Traveling with family isn't always easy. When you need a moment to yourself, grab your headphones and zone out or get some quiet time.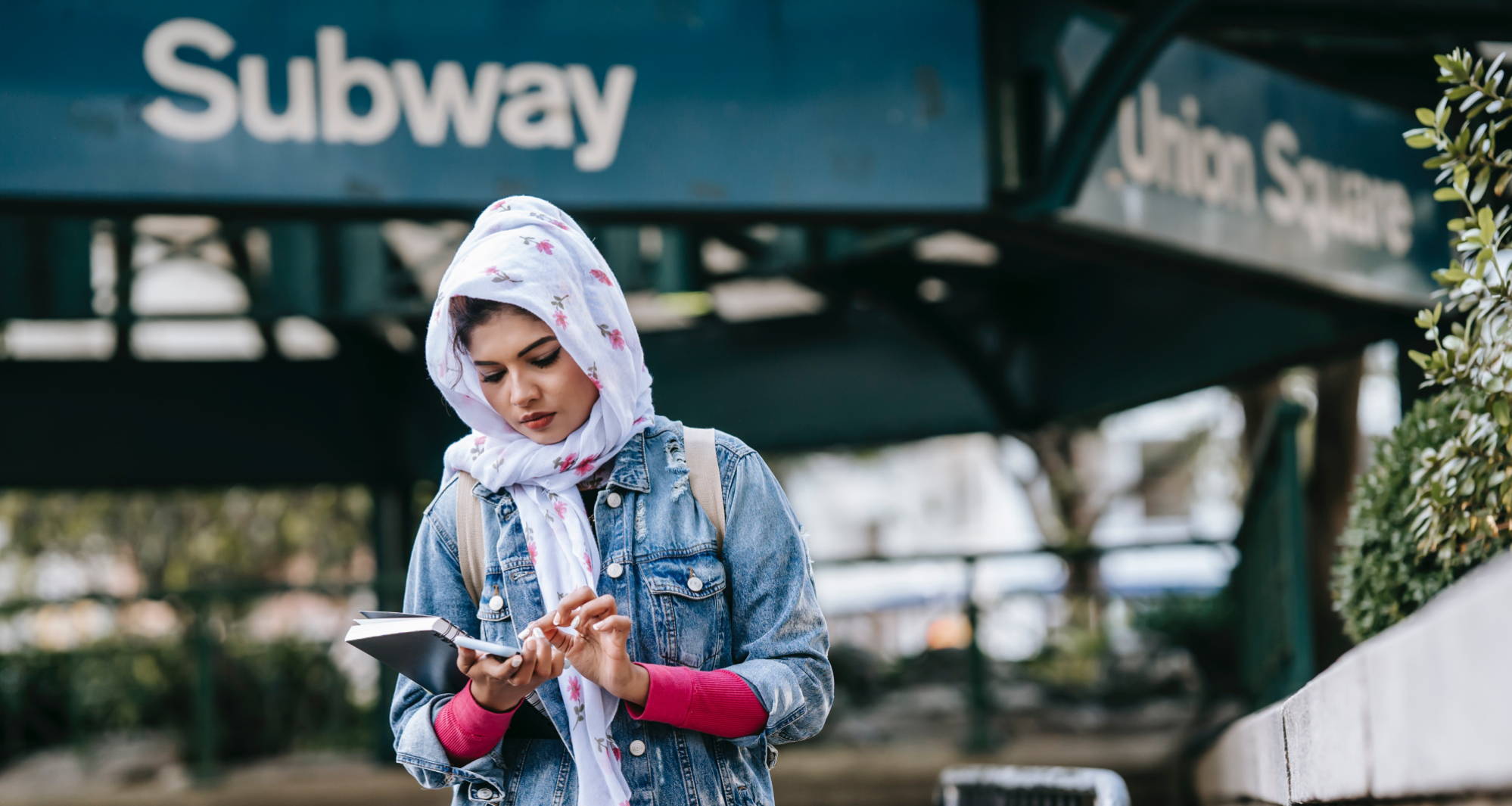 WHAT TO BRING TO NYC IF YOU'RE TRAVELING SOLO
NYC is prime for a solo trip, and maybe you're craving some "you" time. Personally, I LOVE solo trips. You get to do whatever you want whenever you want—and eat whatever you want however you want. With so much to see and do and lots of people around, you can't get bored, even by yourself. Just don't forget what to bring to NYC when traveling alone.
Timer or Selfie Stick.

How do people take such great photos of themselves on solo trips? They use the oh-so-embarrassing (but seriously handy) selfie stick or a timer on their camera. If you use a timer, you may want to pack a travel-friendly tripod, too.

Journal.

For moments of reflection or when you're chilling in a coffee shop, bring your journal with you.

Books.

Or if you're not one to journal, a good book will do!

Pepper Spray.

Most likely, you'll be fine solo traveling to NYC, but bring some pepper spray just in case, especially if you plan to walk alone at night.

CONCLUSION: NYC PACKING LIST
When planning what to bring to NYC, you'll want to consider all the things. When are you traveling? Who are you traveling with? What do you want to do? How will you get there? But once you have those down, you can add certain extras to the essentials in your NYC packing list. Don't forget your hemp products or vegan clothing brands to stay breezy and eco-friendly!
Have you been to New York? Did I miss anything? Let me know in the comments!


---