San Francisco Packing List: 41 Must Haves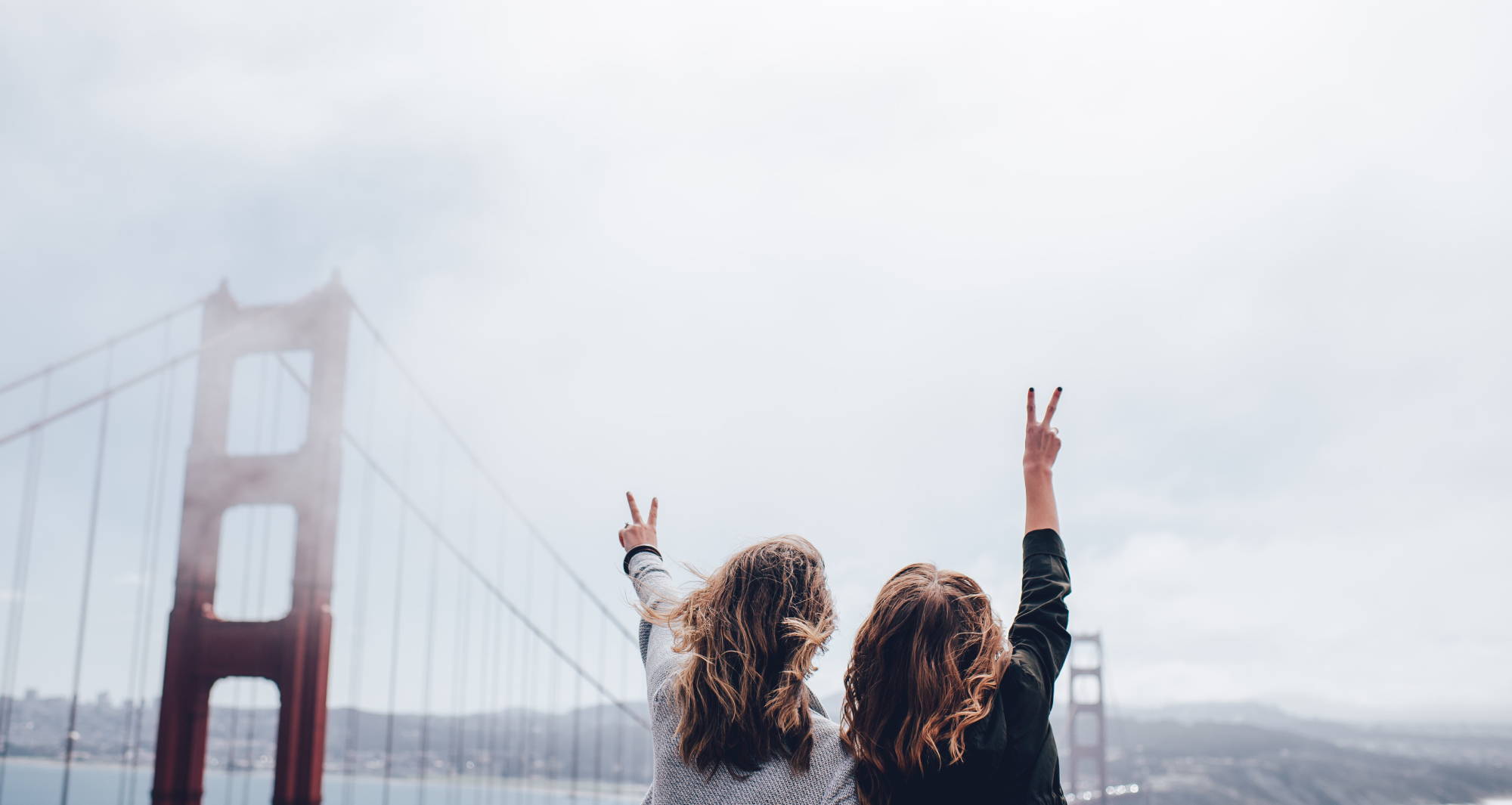 If you're going to San Francisco... be sure to wear some flowers in your hair! Well, you can if you want, but if you're looking for some more practical advice for your San Francisco packing list, you've come to the right place!
While it may seem easiest to just use your California packing list, San Francisco actually is a lot different from the rest of the state, and you'll definitely need more than your beach umbrella and sunnies for a visit to the Bay Area. Now, don't worry, my pretty, because I've got your back.
Below, I've detailed some must-haves for your jaunt to the foggy city on the Bay, from your trusty hemp bra, to high waisted underwear, season-specific gear, and more. Now let's go—here's your comprehensive San Francisco Packing List: 41 Must Haves.

WHAT TO PACK FOR SAN FRANCISCO: THE ESSENTIALS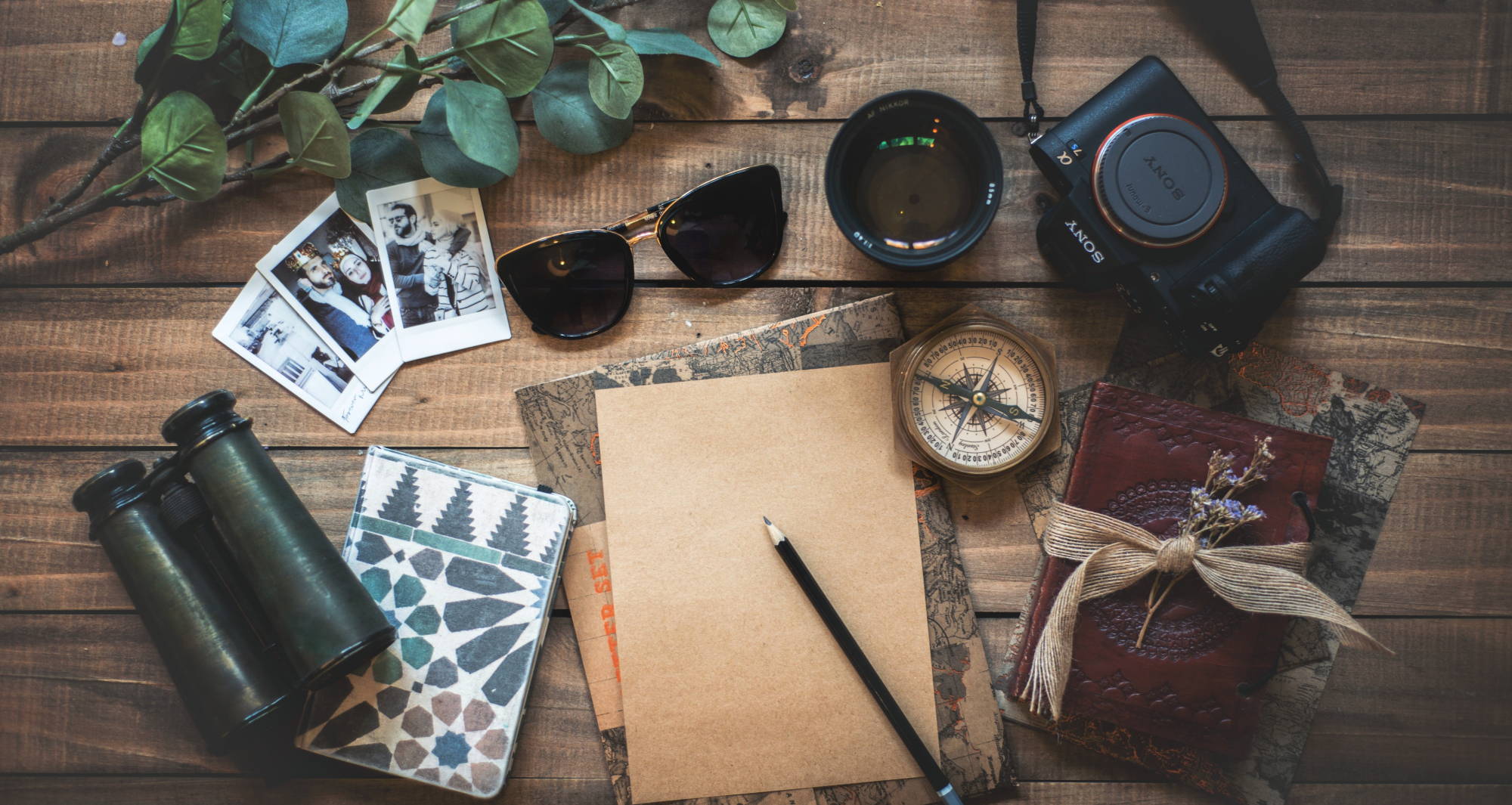 You can spend days and even weeks in San Francisco alone and never get bored! No matter what you decide to do, though, there are certain things you'll need to remember when you're packing for your San Francisco trip. This list of 41 must-haves covers it all— clothing, toiletries, accessories, and electronics, to have you ready for every possibility.

PACKING FOR SAN FRANCISCO: CLOTHING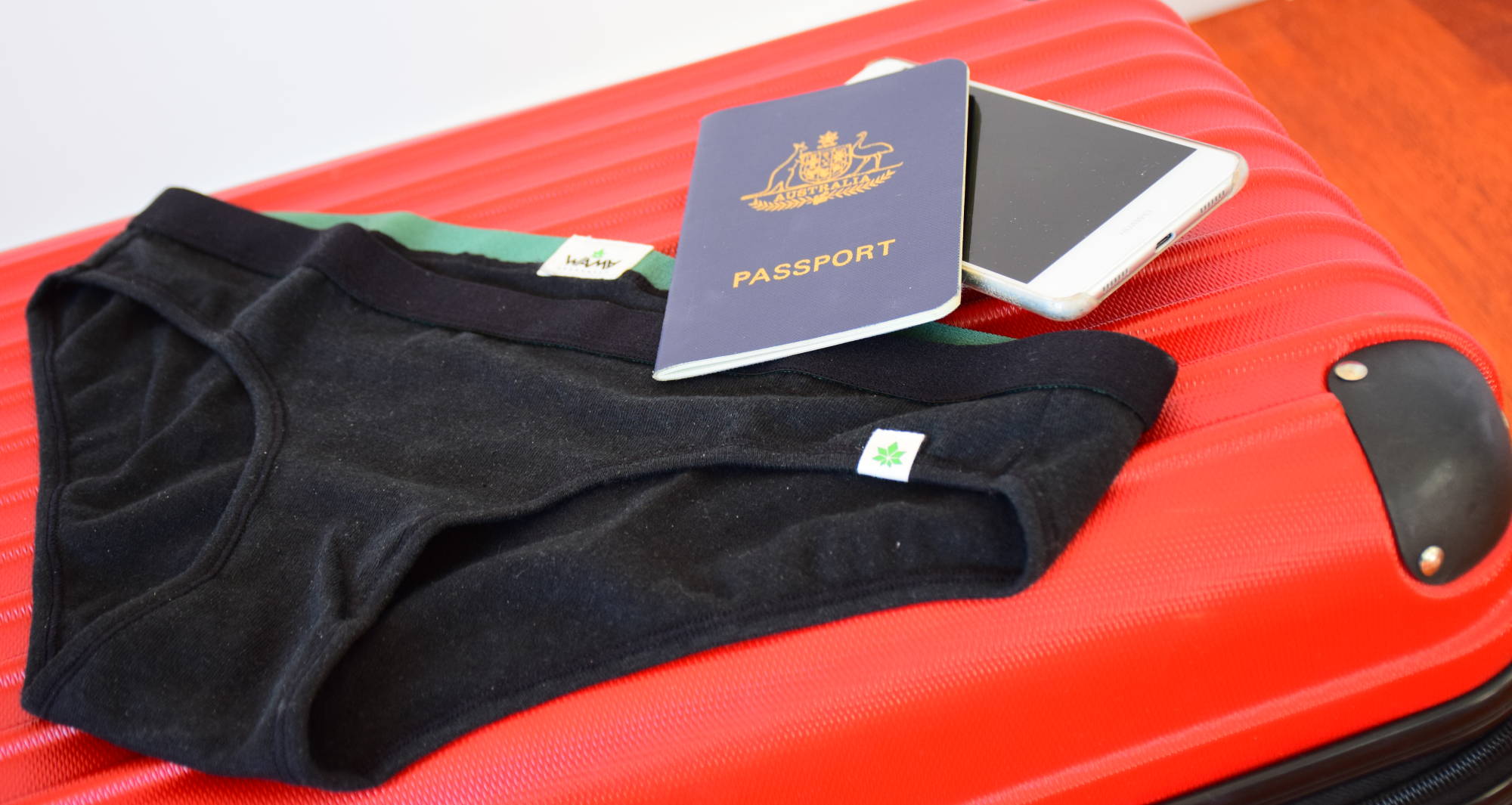 I don't know about you, but when I pack for a trip, I tend to... overestimate what I'm actually going to wear. At home, I'll wear a shirt several times before washing; on the road, I assume I'll be changing my outfit at least twice a day. And don't get me started on underwear! I assume it comes from my mother, who always packed enough underwear to last several weeks and many unforeseen events, like natural disasters and lost luggage.
I've learned over my years of travel, though, that overpacking can make traveling more difficult. Being over prepared is great... until you can't physically lift your own suitcase into the overhead compartments. Or when your stuff gets searched, and your bag is so stuffed, the security agents have to tape things to the outside of your bag... like your copious amounts of underwear.
So to help you avoid these unfortunate situations, I've compiled this handy little list to help you keep it simple in the clothing department.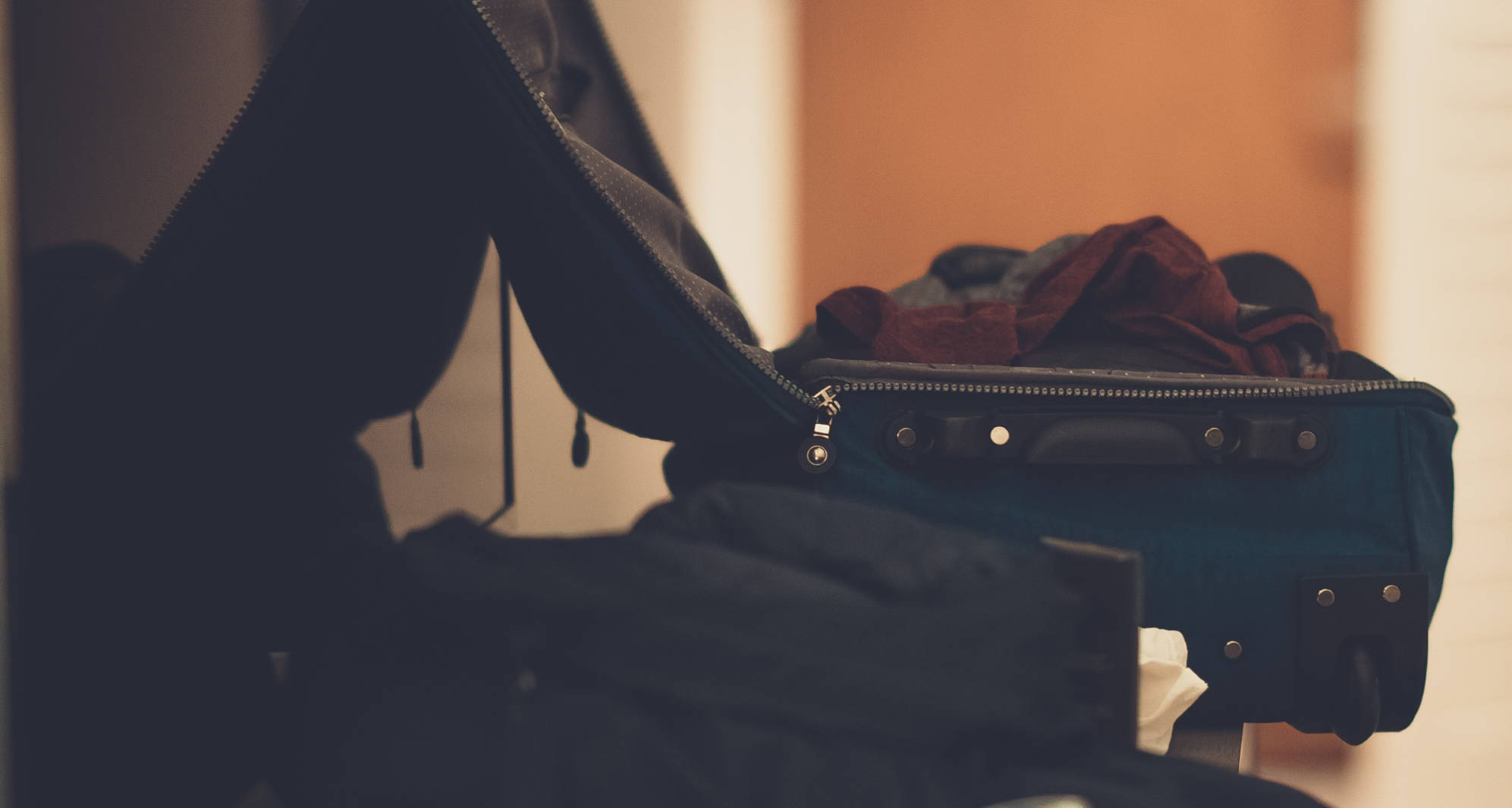 1. Bras. Bring several comfortable bras, like a racerback bralette or a triangle bralette. To help yourself pack as lightly as possible, here's how to hand wash bras.
2. Underwear. Hemp underwear is key here, as it's breathable and antibacterial—which means it doesn't get stinky, a must for travel! A good high waisted underwear is always versatile for whatever activity you're doing, or a pair of boy shorts underwear to help prevent that dreaded chub rub.

For men, add trunks underwear or men's boxers to your San Francisco packing list.
3. Socks. Since you'll likely wear close-toed shoes at some point, several pairs of breathable socks, like hemp socks, are essential.
4. Layers. If you're thinking "California!" when packing for San Francisco, hold up—and put away those flip flops! San Francisco has chilly and unpredictable weather year round, making layering crucial for keeping comfortable.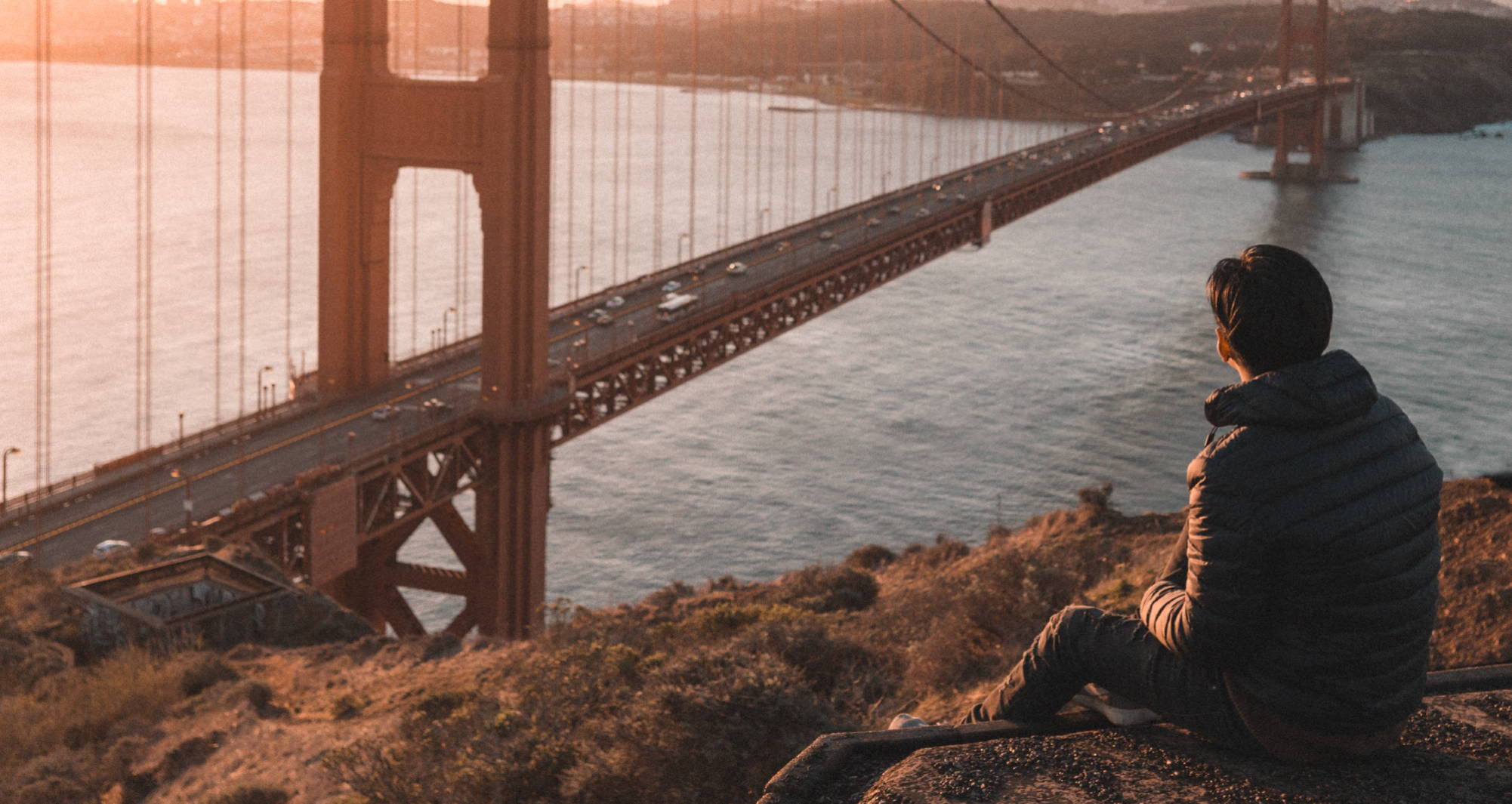 5. Tank tops. A great layering piece is the tank top. Super comfy hemp tank tops will keep you at the right temp, no matter the weather.
6. Tops. Don't forget—layers! T-shirts, long sleeves, light sweaters, flannels, cardigans... whatever floats your boat, especially if they're made of sustainable fabrics. And make sure they all match(ish) for maximum efficiency!
7. Bottoms. Nice jeans, leggings, skirts if you wish... but chances are, it might not be hot enough for short skirts or shorts! A pair of breathable hemp pants will keep you comfortable if by chance the Bay Area does get a heat wave, or a cold snap.
8. Rain jacket. SF is prone to unpredictable weather, but especially rain, since it's on the coast and all. Even on windy days, you'll appreciate a little weather protection!
9. Pajamas. Or you can just sleep in panties to simplify.

SEASONAL CLOTHING: WINTER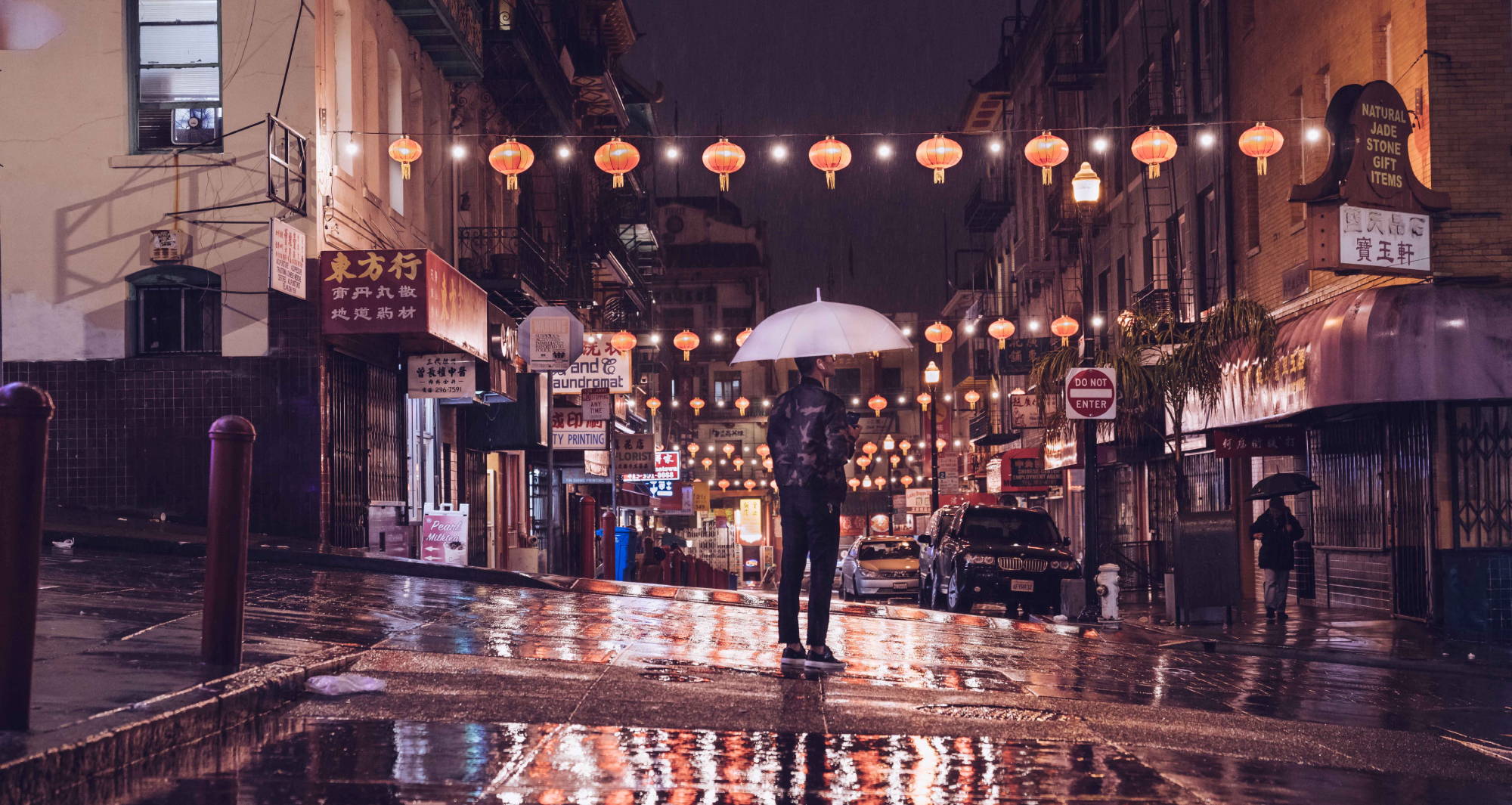 Although San Francisco can get surprisingly chilly year-round, you'll want to bundle on up a little extra in November through February (or even March).
10. Heavier jacket. Even if the temperature doesn't read that cold, that ocean breeze and fog can be chilly. You'll want to be comfortable as you explore!
11. Rain shoes. Some kind of waterproof shoes are definitely necessary in these rainier months.
12. Warm layers, like a winter hat and gloves. Maybe you'll think I'm being dramatic here, as it's not like it will snow (probably) in San Francisco. But I'm telling you! You'll want that extra warmth.

SEASONAL CLOTHING: SUMMER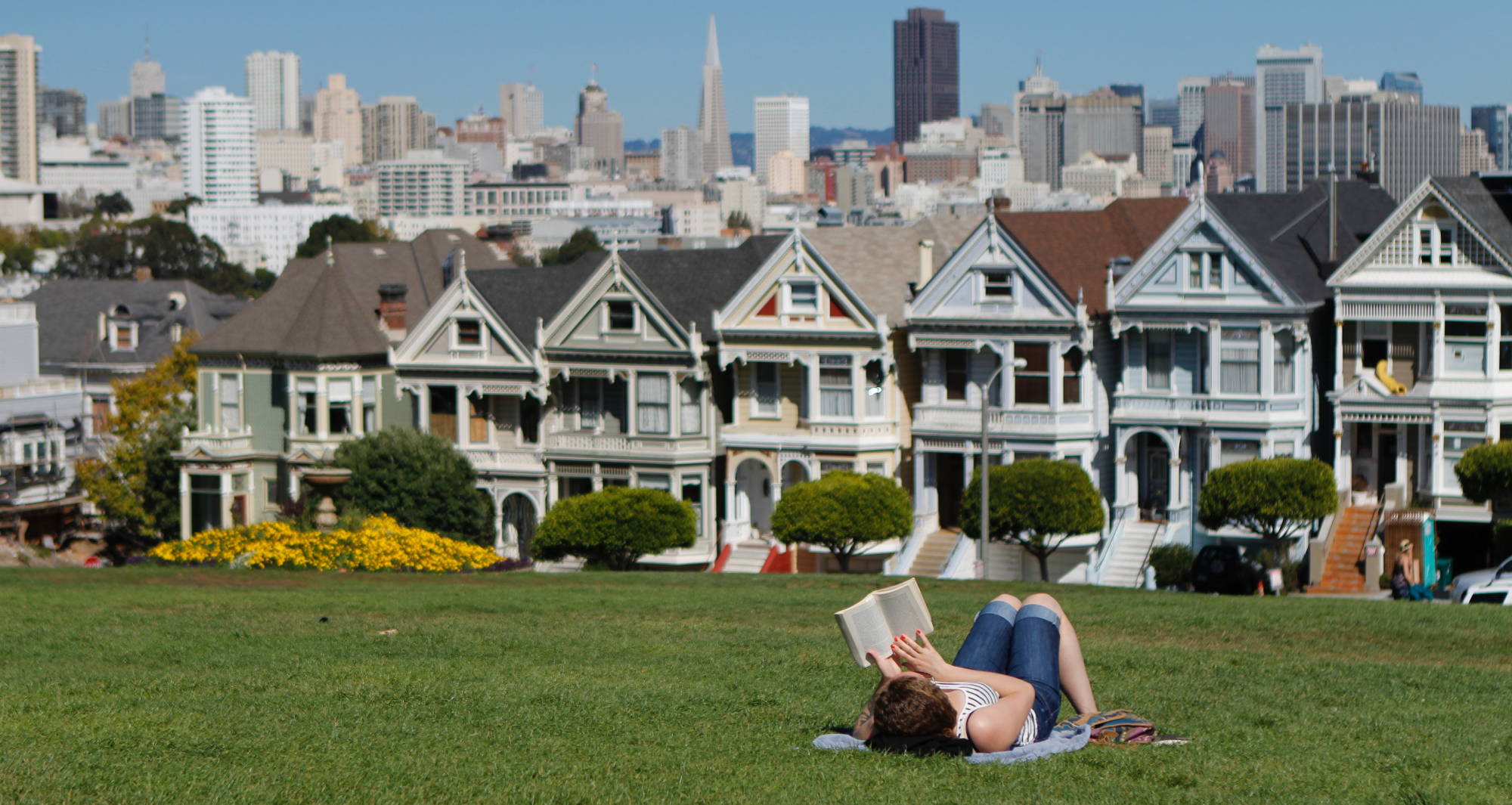 Summer in San Francisco is a thing, for sure, but it's a lot different than the stereotypical Cali weather! To keep you comfortable year-round, bring the following:
13. Sunglasses. I may have scared you about the weather, but it does get sunny, I swear!
14. Light jacket. You just never know in San Francisco.
15. Sandals. But no flip-flops, just some good sturdy walkin' sandals!

PACKING FOR SAN FRANCISCO: TOILETRIES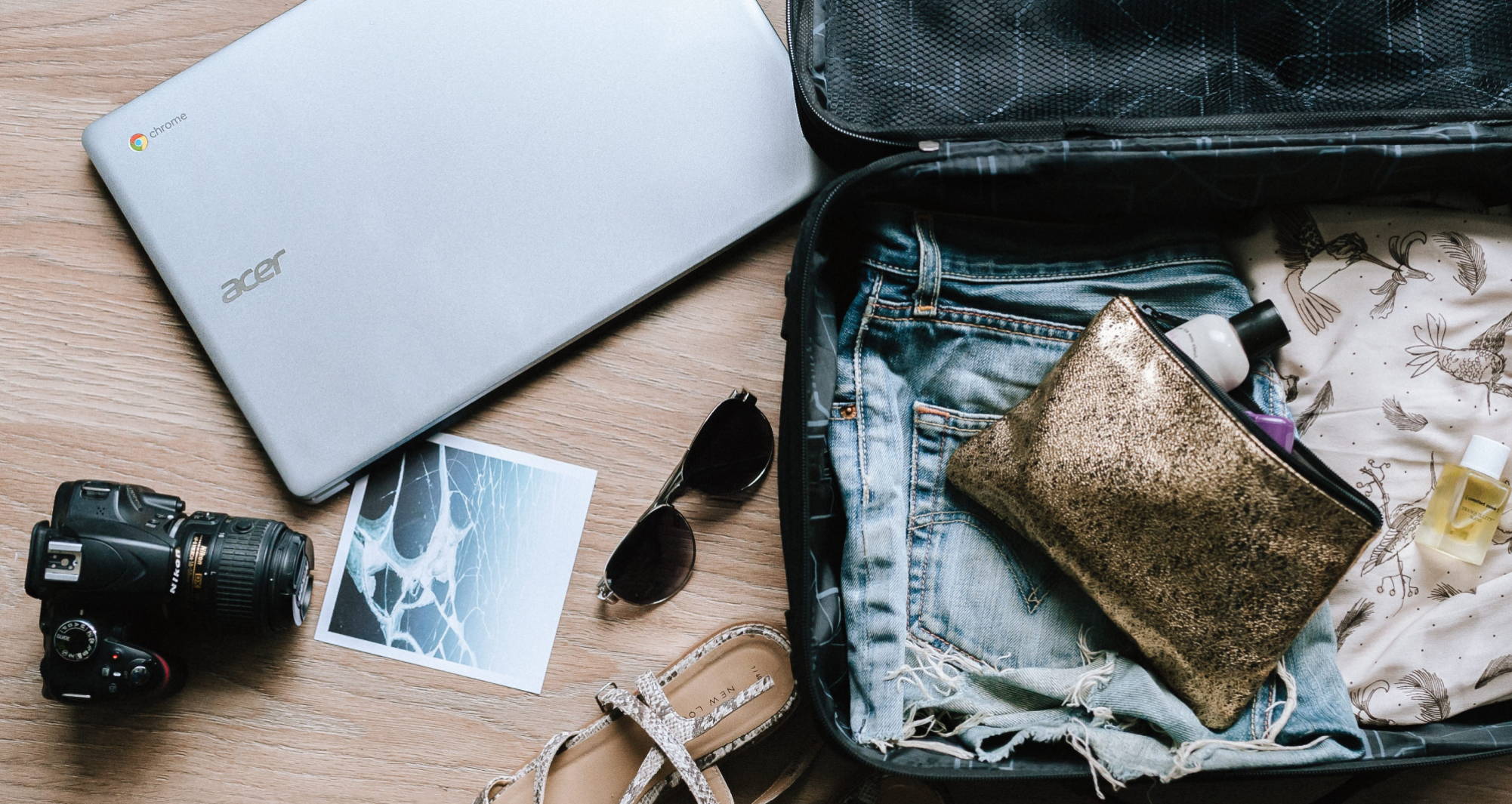 You'll want to bring your usual toiletries, like hemp soap, medications, cosmetics, and the like. In addition, make sure to throw these in your suitcase, too:
16. Sunscreen. Necessary year-round, especially for your face, for that finicky San Francisco weather (they say if you don't like the weather, it'll change in ten minutes!).
17. Hand sanitizer. Because we live in the time of COVID.
18. Dry shampoo. Not only does dry shampoo keep your hair fresh longer, saving you time and suitcase space, it can also help when San Francisco's famous fog (seriously—it even has a name—Karl—and it's own instagram account) decides to wreak havoc on your stylish coif.
19. Facial mist. To help your skin adjust to the vagaries of SF weather.

PACKING FOR SAN FRANCISCO: ACCESSORIES
Raise your hand if you love accessories! A few extra items in your suitcase can add comfort, style, safety, and convenience to your trip.
20. Shoes. Now, this varies depending on what you're going to do while in SF, but in general, a good pair of casual walking shoes, like hemp shoes, is a must!
21. Tote bag. San Francisco as a city has banned the use of plastic bags, which, awesome! This means you do need to bring your own tote bag, for whatever you may need to buy along the way.
22. Day bag. I prefer crossbody bags for travel, for extra security. Apparently crossbody fanny packs are a thing now, too, so... best of both worlds? IDK, you do you.
23. Scarf. Layers, but make it fashion—with a scarf! An easy way to add warmth and style to any outfit.

24. Hat. Depending on when you go, you'll either want a sun hat or one for extra warmth! And maybe style, if a hat is a necessary part of your look.

25. Face mask. In the times of COVID, a face mask is essential for travel, and for moving around many cities. A hemp face mask is the best, especially if you're like me, and a piece of fabric near your mouth immediately makes you feel like you are surely being deprived of oxygen. Can't get more breathable than hemp!

PACKING FOR SAN FRANCISCO: ELECTRONICS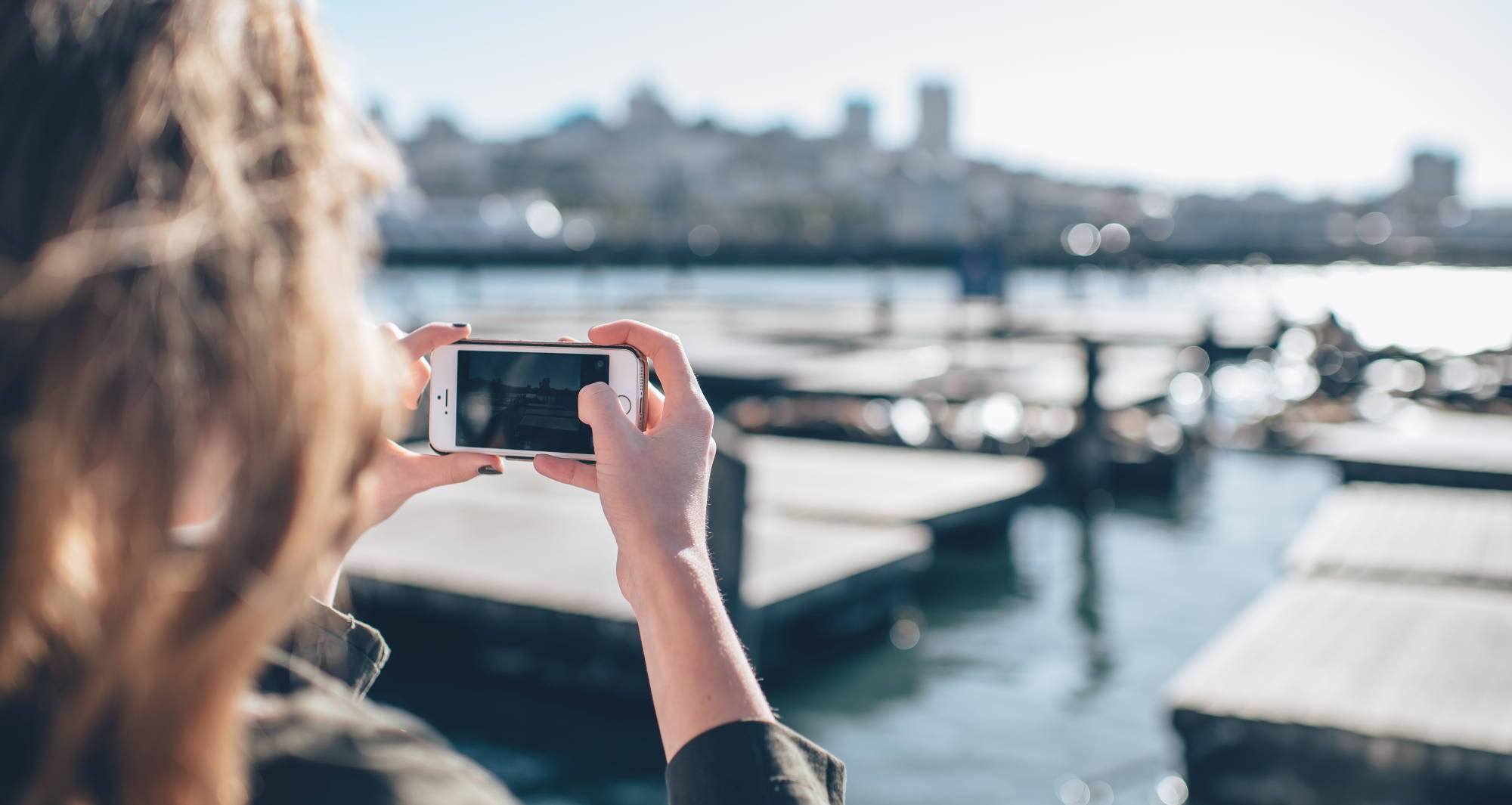 When you're considering what to pack for San Francisco, don't forget the electronics. They'll help you record your memories, find your way back to your Airbnb, wile away the time in a coffee shop, or have an excellent soundtrack to your explorations.
26. Camera. Whether you're a total shutterbug like me with your obnoxiously huge zoom lens, or prefer to snap away on your phone, some kind of camera is a definite must for your San Francisco packing list!

27. Kindle. Traveling involves some inevitable waiting, and a Kindle can help you pass that time. Also, you will inevitably want to chill in a sweet SF coffee shop, and a Kindle can give you an extra excuse to soak up that atmosphere.
28. Power bank. 'Cause you always need extra juice for your phone.
29. Headphones. Everyone deserves a soundtrack for their life. But not everyone else wants to hear yours. (Also essential for the plane!)

WHAT TO PACK FOR SAN FRANCISCO: ACTIVITIES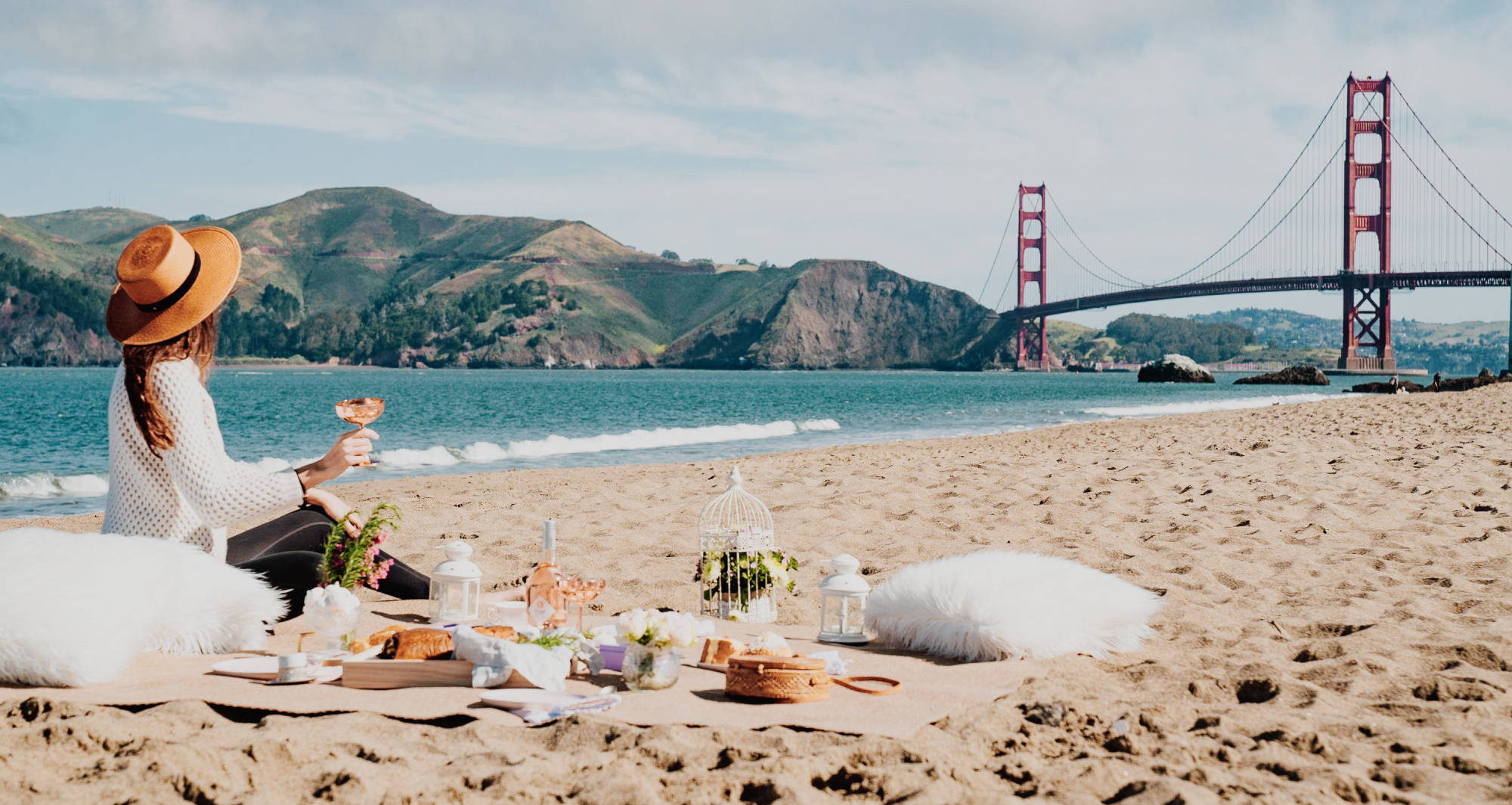 Whether you stay in the city of San Francisco or venture further to the incredible surrounding area, you will be able to fill your time, no problem. In fact, the biggest issue you face may be deciding what to do. However, these activities may have you a little flummoxed when you consider what to pack for San Francisco. Whether you're exploring the city, going wine tasting in Napa Valley, or hitting up a nearby state park, I've got you covered.

PACKING FOR SAN FRANCISCO: CITY EXPLORING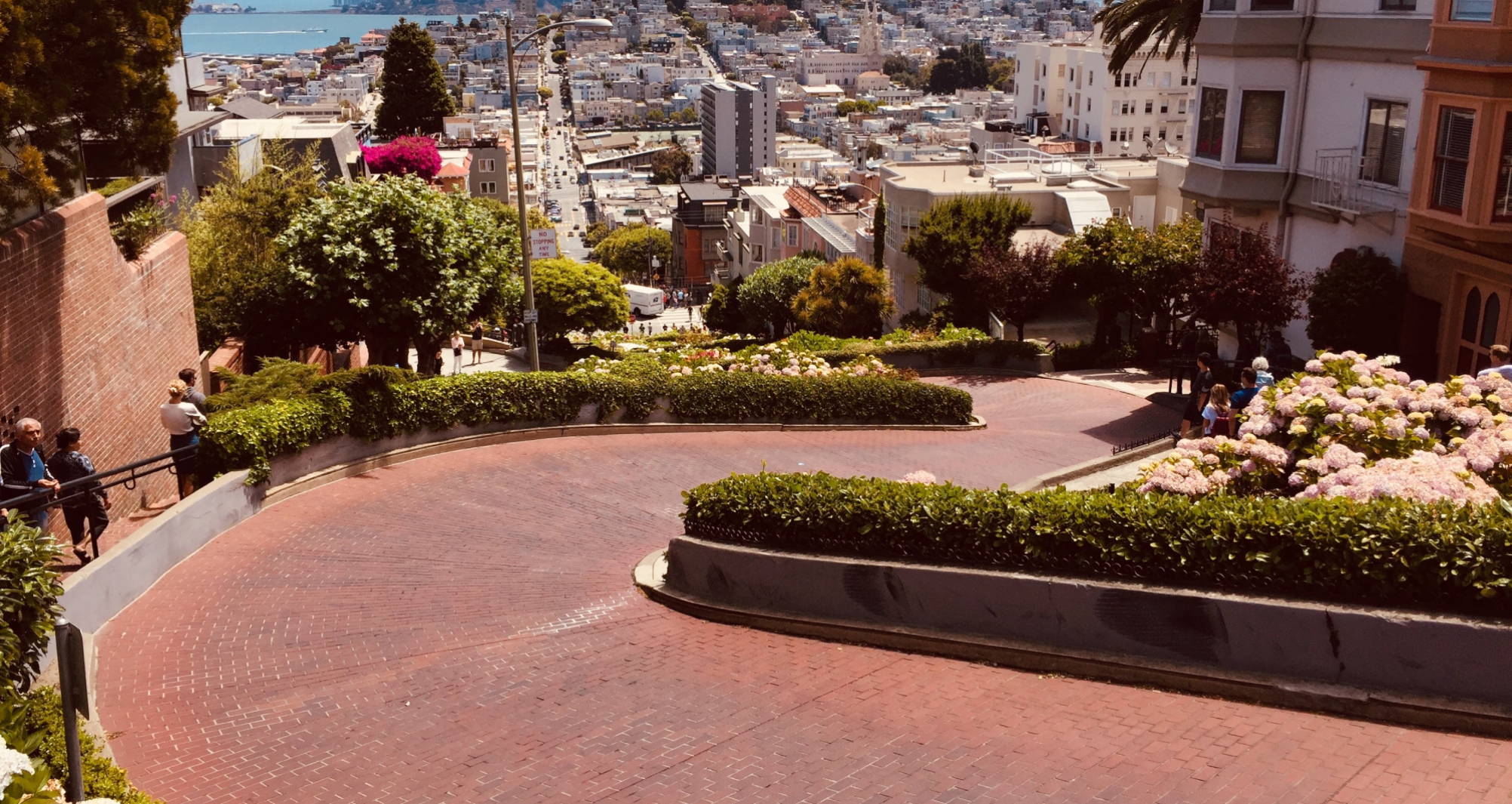 Of course, you'll want to explore as much as the city itself has to offer, from the Golden Gate Bridge, to Alcatraz, to Chinatown and beyond. Whether you want to dreamily wander through botanical gardens or studiously visit a museum, here are a few things you might need!
30. Guidebook. So you know what you're looking at, and what you should see next! Lonely Planet's San Francisco guide is handy for keeping to the budget in this rather expensive city, while Leslie Santarina's 500 Hidden Secrets of San Francisco is a foodie guide to off-beat spots around the city.
31. Notebook. I always take a notebook when I travel, so I can jot down little memories, copy directions and addresses, or even journal about my day. If you're more artistically inclined (lucky you), you may want to sketch some memories while you sink your teeth into one of Tartine's famous buns.
32. Nicer clothes. San Francisco can have a dressier vibe than some cities, although it is still California. But, if you're hoping to stop at nicer restaurants or go clubbing, pack your party clothes.

PACKING FOR SAN FRANCISCO: COASTAL TOUR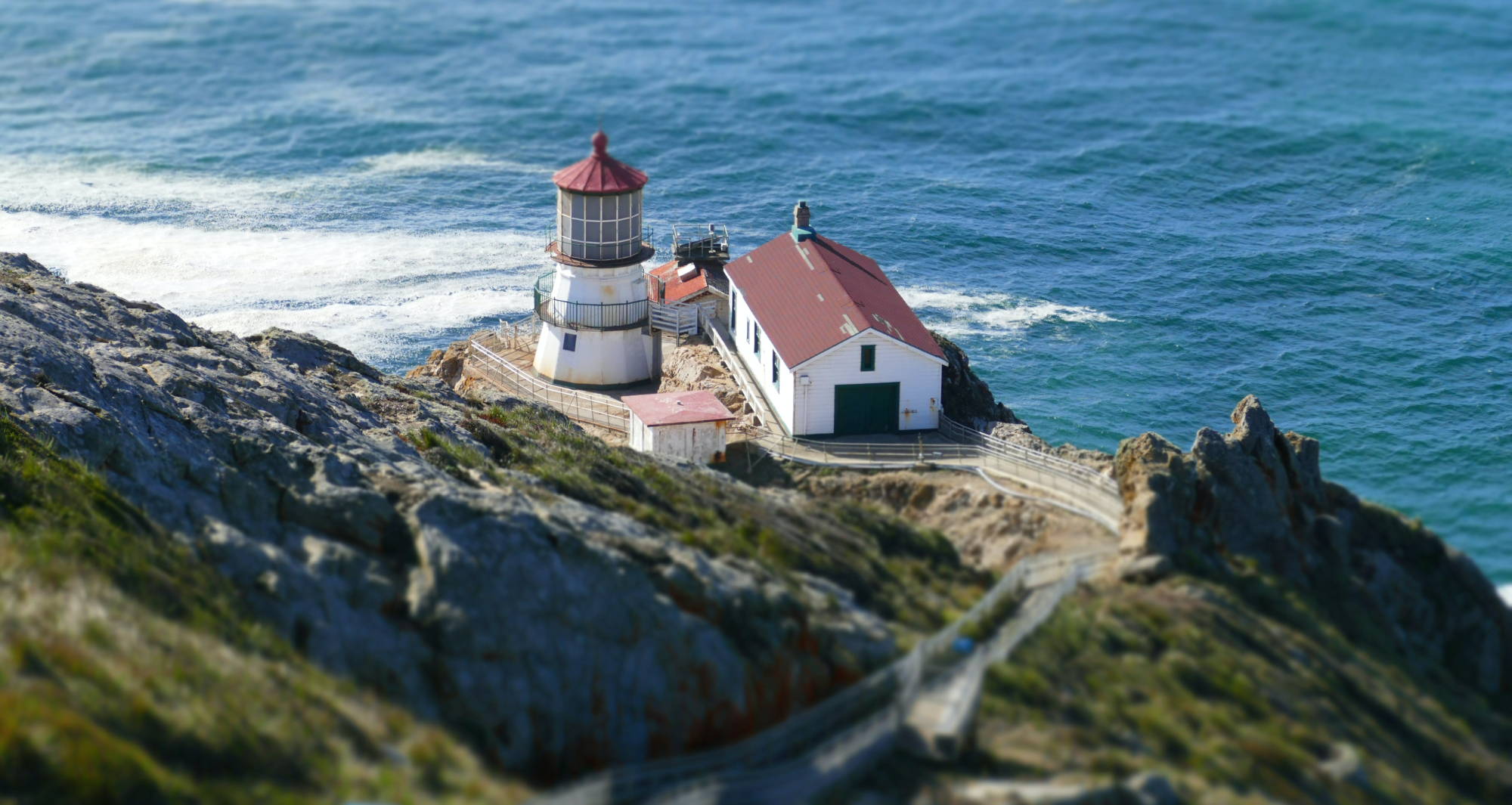 San Francisco is on the ocean, although since it's the Bay Area that can be easy to forget. But within half an hour of the city are tons of cute beach towns and some seriously drool worthy coastal views, like in Half Moon Bay, Sausalito, or Point Reyes.
33. Towel/blanket. A towel that doubles as a blanket, like a Turkish towel, is best for the windy NorCal beaches.
34. Swimsuit. If you're brave enough to jump in!

35. Weather app. This is usual for all of SF, but especially the coast, where it's often a whole different weather than inland.

PACKING FOR SAN FRANCISCO: URBAN HIKING
San Francisco is known for its hills, but did you know that there are also some amazing hikes, right there in the city? For incredible views and some history, you shouldn't miss the Lands End Trail.
36. Hiking shoes. The hills and trails around San Francisco are no joke!
37. Map or map app. There's always the trusty old Google Maps, or you can get an app specific to the city, like the San Francisco City Explorer.

PACKING FOR SAN FRANCISCO: WINE TASTING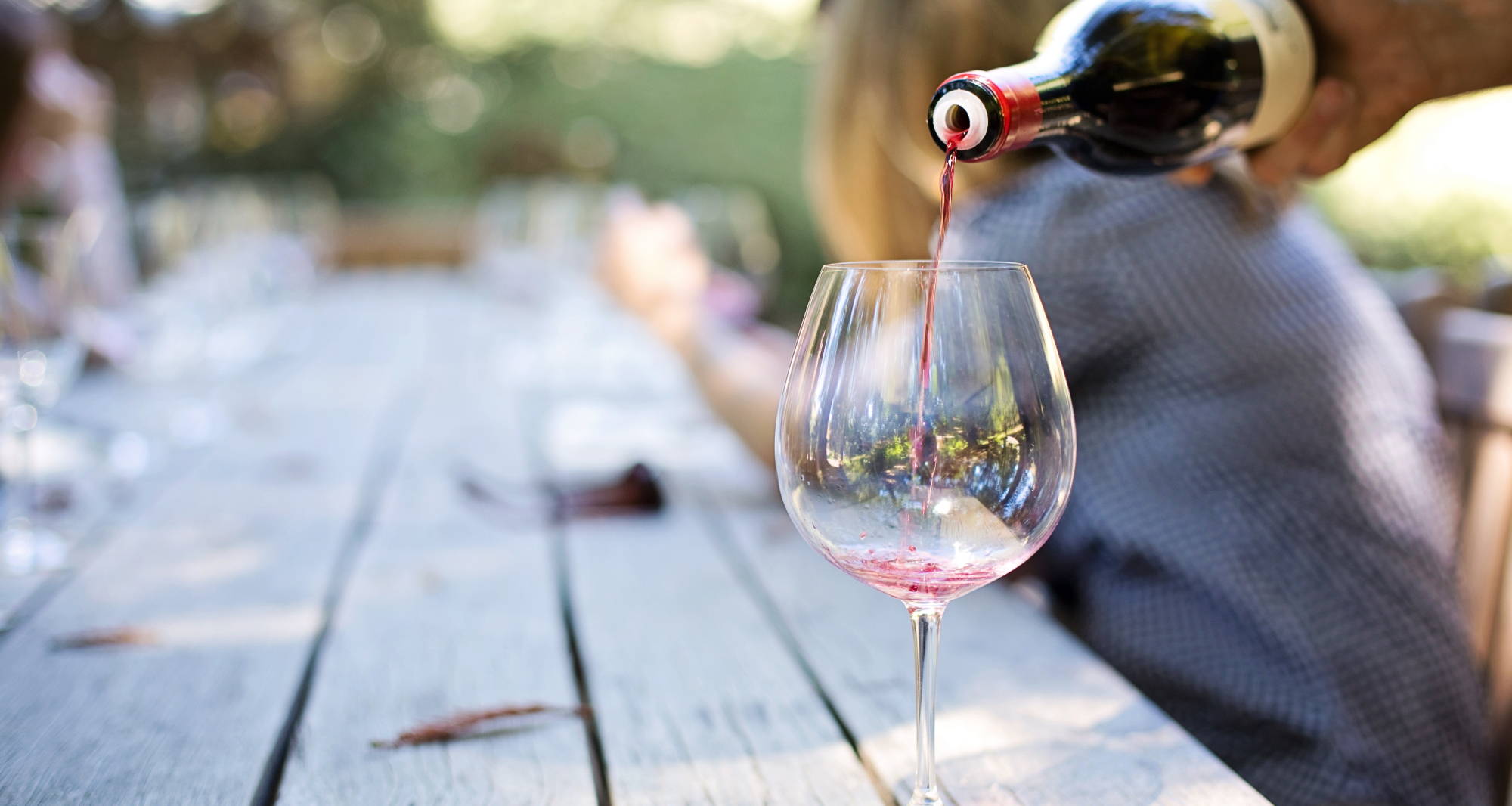 San Francisco is a true wine lover's destination. The city itself is full of great wine, but both Napa Valley and Sonoma Valley—some of the most famous wine valleys in the world—are within a short drive from the city.
38. Wine skin. Trust me, you're going to want to take a bottle (or… four) home!
39. Reusable water bottle. To stay hydrated, because wine always goes to your head faster than you think! Or... is that just me?

PACKING FOR SAN FRANCISCO: NATIONAL & STATE PARKS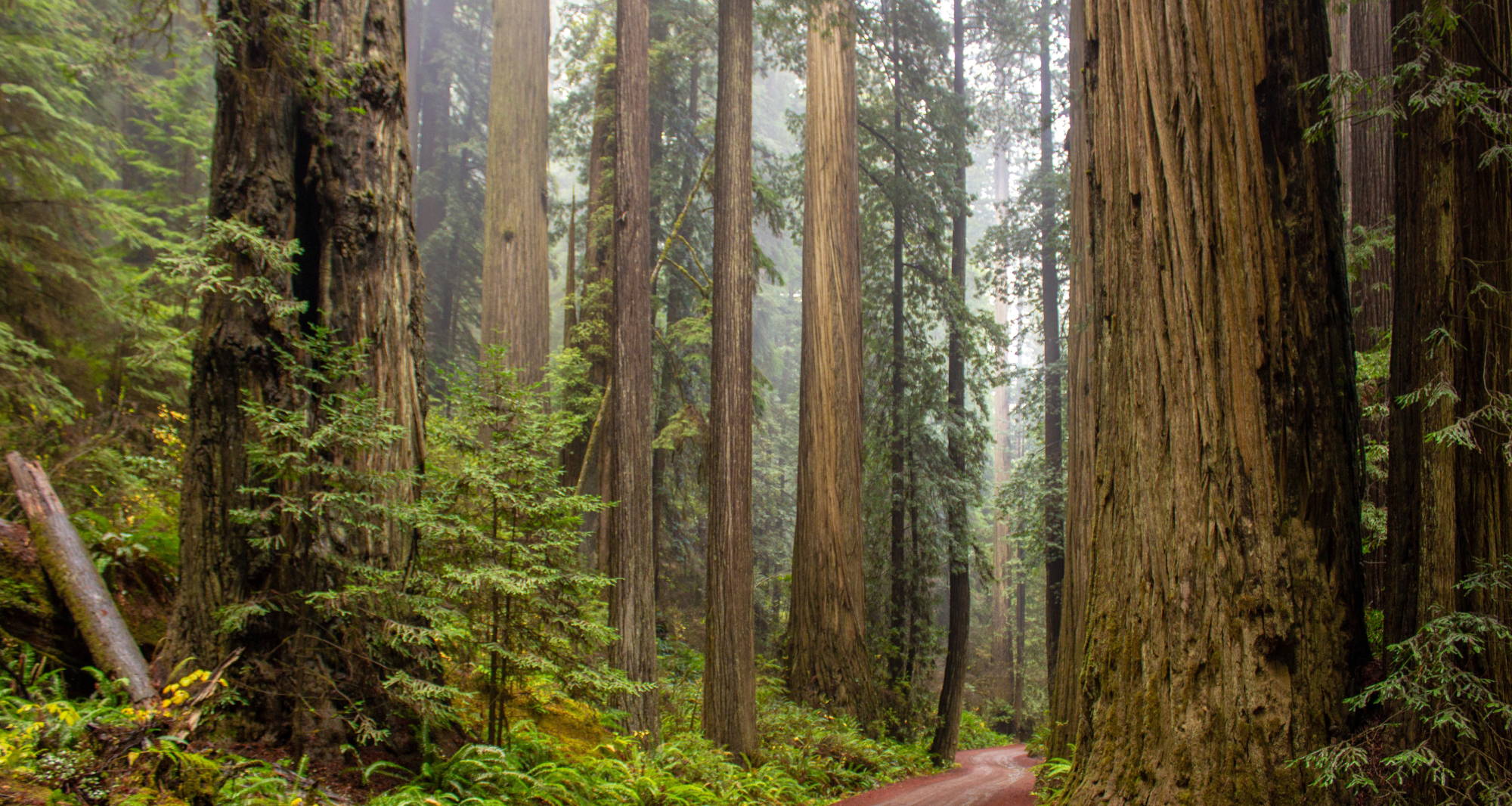 I know you may not necessarily think of national parks when you're planning your visit to San Francisco—but you should! Not only are both Redwood National Park and Yosemite National Park within a day's drive from the city, there are a myriad of national parks and monuments even closer, with some of the most beautiful and unique nature around.
40. UPF clothing. Clothing made out of UPF fabric for extra sun protection is ideal in one of the national parks near San Francisco.
41. Bug spray. The bugs in Cali can be hard to escape when you get in the woods, so make like you're a scout and be prepared!
P.S. And if you're planning on camping, here's a camping essentials list!

SAN FRANCISCO PACKING LIST: FAQS

WHAT ARE THE TOP THINGS TO DO IN SAN FRANCISCO?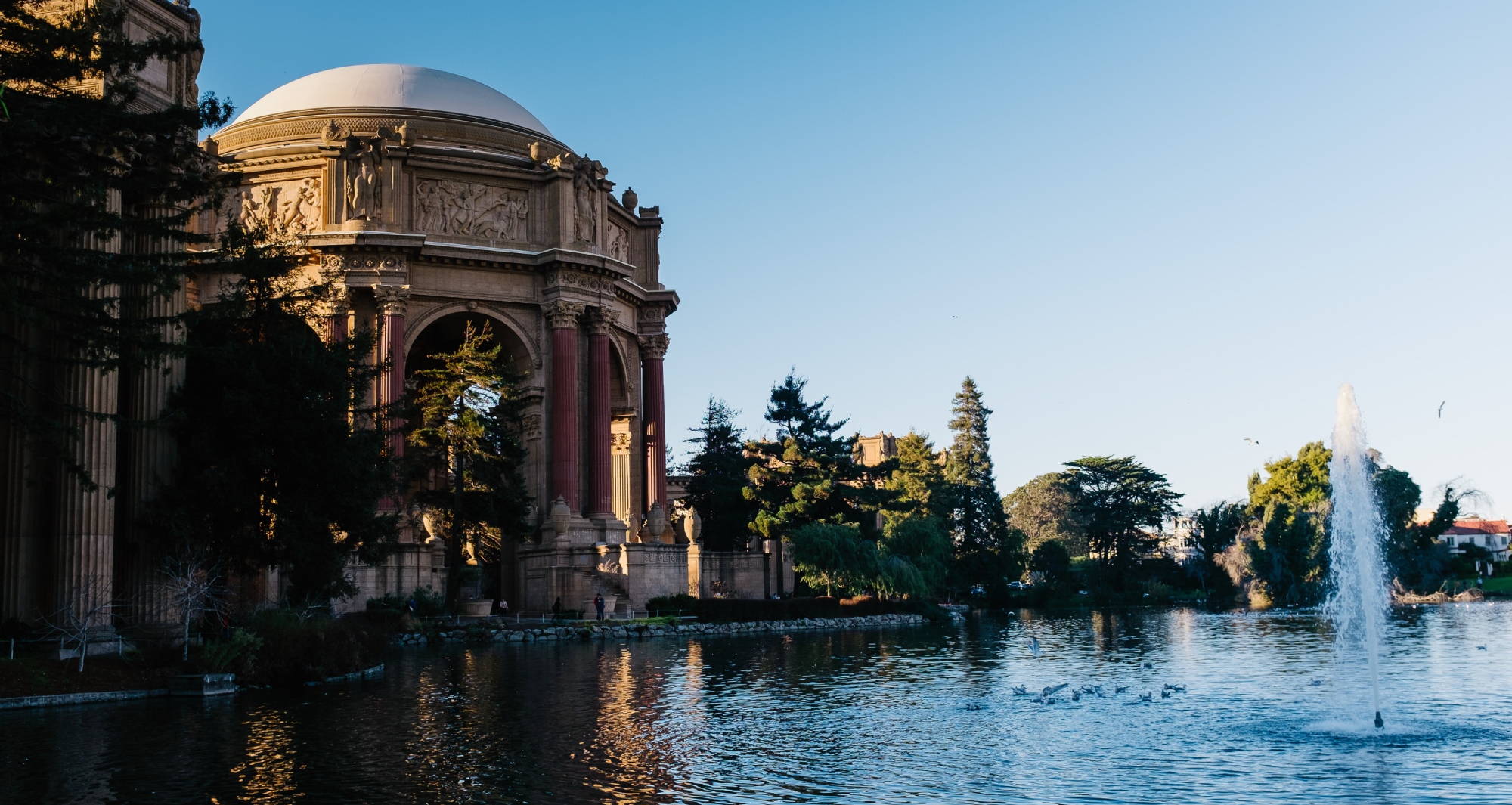 Like I've said, there really is so much to do in San Francisco. Here's a list of the top things to do, so you can choose whatever tickles your fancy:
Golden Gate Bridge

Ferry Market

Alcatraz Island

Fisherman's Wharf, Pier 39 (sea lions!)

Oracle Park

Museums, such as the Palace of Fine Arts, the Exploratorium, the California Academy of Sciences

Twin Peaks

Lombard Street

Gardens, such as the Japanese Tea Garden or the SF Botanical Garden

WHAT ARE THE BEST DAY TRIPS FROM SAN FRANCISCO?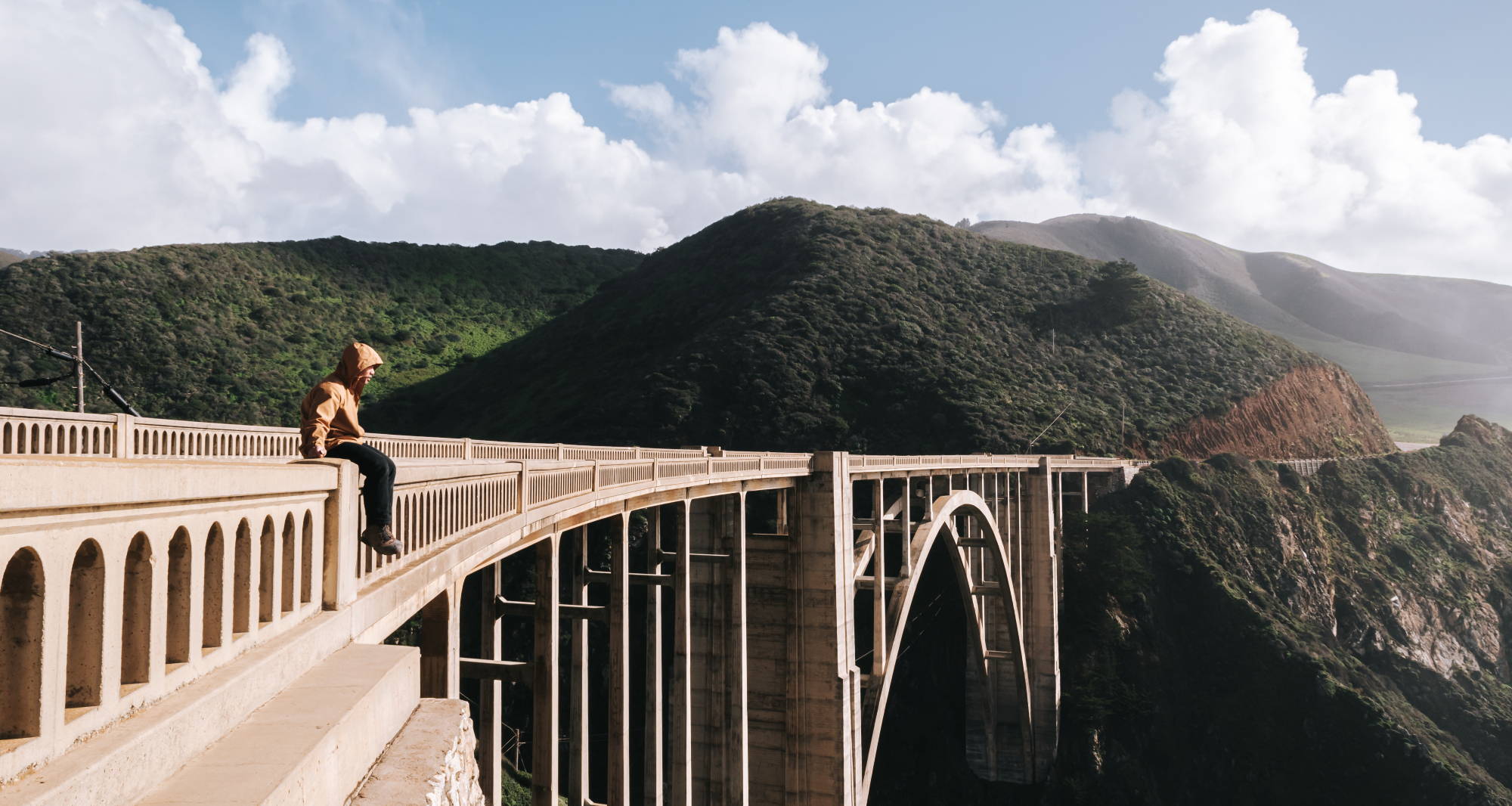 Depending on how far you want to go, the area around San Francisco is simply teeming with amazing day trips! Little coastside towns that specialize in oysters, aquariums, wine tasting, and some of the most stunning national parks in the world are all within a few hours' drive from the Bay Area. Here are a few ideas for ya!
Muir Woods National Monument

Sausalito

Point Reyes National Seashore

Big Sur

Yosemite National Park

Monterey Bay Aquarium

Carmel-by-the-Sea

Half Moon Bay

Napa Valley or Sonoma Valley for wine tasting

Sequoia and Kings Canyon National Parksa

WHAT IS THE BEST WAY TO GET AROUND SAN FRANCISCO?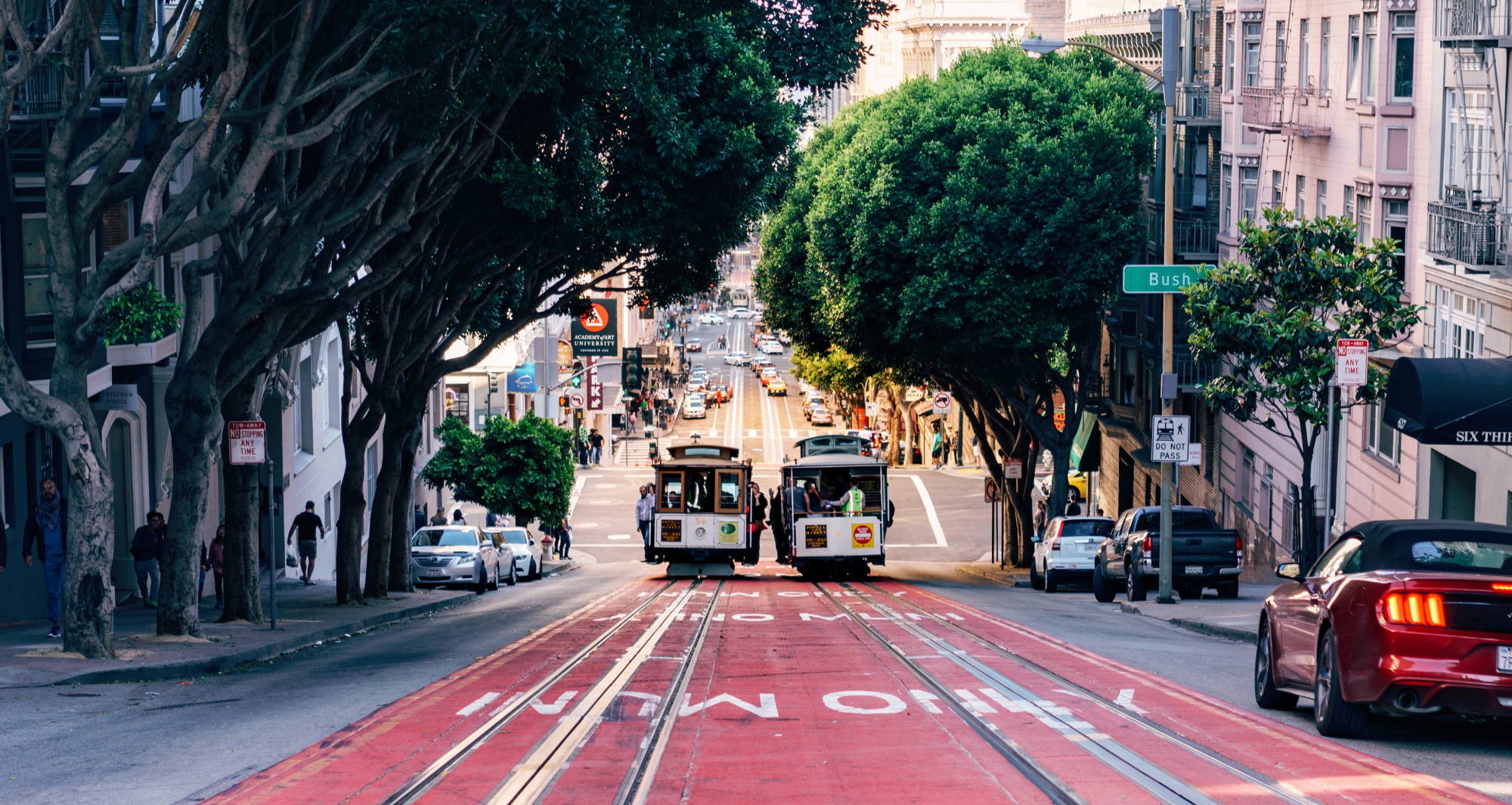 The most cost-effective way to get around is, of course, by your own two feet! But if you find yourself tiring of the city's famous hills, you can try public transportation, guided tours, renting a car, or calling an Uber or Lyft.

WHAT IS THE BEST TIME OF YEAR TO VISIT SAN FRANCISCO?
The warmest, driest time in San Francisco tends to be late summer and early fall—usually in September and October. Even in these months, the weather can be chilly and unpredictable, so don't forget those L A Y E R S.

IS IT EXPENSIVE TO VISIT SAN FRANCISCO?
San Francisco remains one of the most expensive cities in the entire country—just behind New York City. In fact, for 2021, San Francisco was named the 25th most expensive city in the world. Of course, since you (probably) aren't planning to move here, you can get by on a stricter budget. Stay in an apartment, perhaps through Airbnb, have picnics or eat at food trucks, and do free activities like a walking tour.


IN CONCLUSION: SAN FRANCISCO PACKING LIST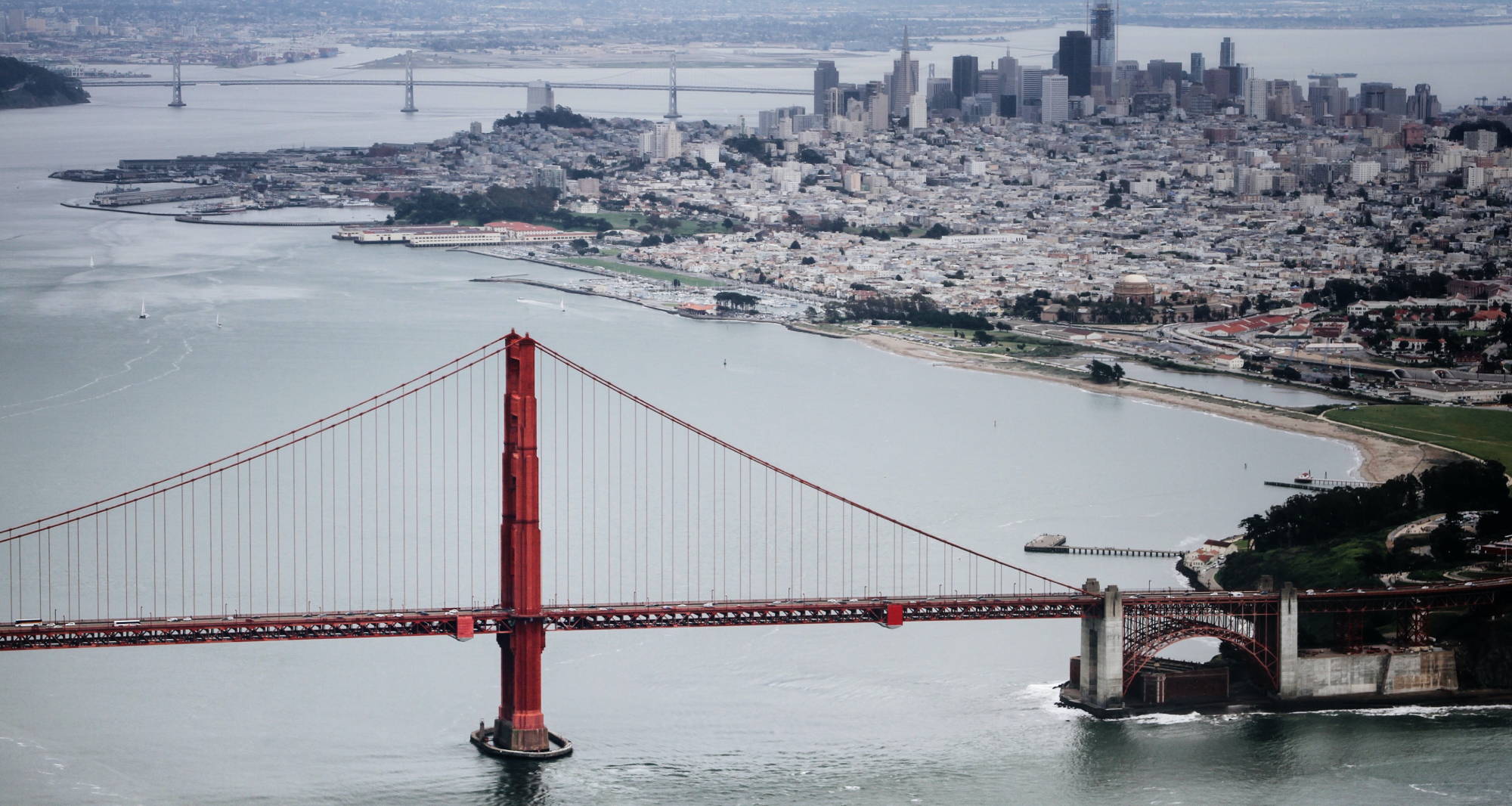 Well, I don't know about you, but I'm pretty much ready to go back to San Francisco as soon as possible. And while the packing for such a diverse destination can seem overwhelming, thanks to this San Francisco packing list, I think we've got it. So, what say you—wanna meet me in San Francisco, flowers in your hair optional?
Going elsewhere on the West Coast? Here's what to pack for Seattle, too!
Have you been to San Francisco? What else would you add to this list?
---
---