Posted on
|
0 Comments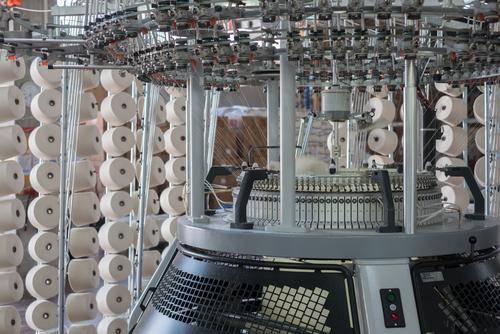 ---
Let's start with one foundational truth: manufacturing is not easy. Manufacturing overseas is harder. Sourcing and manufacturing sustainable fabric is even harder, and then the super small hemp garments industry takes the difficulty in sourcing and manufacturing to a whole new level.

A Story About How We Almost Got Hoodwinked
We have all heard horror stories of all sorts about manufacturing overseas, but one thing we know is true from experience is that if you allow any manufacturer to screw you over, they will. You must always protect yourself and test everything!
When we first started this idea of hemp underwear, we ordered a test run of only 200 pieces. We thought we could use this run for marketing purposes to get ready for our launch on Kickstarter. But as soon as we got the underwear and tested it, something didn't feel right.
So, before we moved on with photos or any marketing, we decided to sacrifice one piece and send the fabric for testing in a legit laboratory. When we got our results back, we weren't super happy. The fabric was actually linen and not hemp! We were so lucky to have caught the manufacturer's error at this early stage compared to later on.
Linen fabric can be very similar to hemp in texture and feel. When we asked our supplier why they sent us linen and not hemp, they said because for some reason in the knitting factory the hemp yarn got tangled in something in their outdated knitting machines, so they switched it with some extra linen yarn they had laying around. Didn't exactly sound legit to us, so we decided to never use this supplier again due to this and other issues.

Lessons Learned in Hemp Manufacturing
After this incident became a huge time waster, we learned a few valuable lessons.

Lesson 1: Hire a Local Sourcing Manager
The first lesson we learned was that we needed (and hired) a sourcing manager based in China to manage our sourcing and production on our behalf. Over a year later, she is still working with us and has been a very valuable asset as she speaks both English and Chinese fluently.

Lesson 2: Test Everything!
The second thing we learned is you must test everything! We have now added fabric testing as part of our production process.

Lesson 3: Transparency is Key
We also learned that transparency is very important to us as we want to know exactly how our product is sourced and produced. When a supplier cuts corners or tries to save money on our orders in any way without informing us we will not be happy campers.
As we mentioned earlier, this has happened to us so we truly understand how customers might feel in regards to knowing everything about their product. This is why we try to be as transparent as possible with our customers. Speaking of transparency, we recently did an extra composition lab test on our hemp fabric just to be sure, and we want to share the results with you below:
Click Here to View Full Lab Test Report
*When the hemp, organic cotton, and spandex yarn get spun to make the fabric it will never be the exact blend percentage mentioned on the tag but it will always be very close and within a few percentages.



...And That's How We Found Transparency in the Hemp Textiles Industry
Testing our materials is fun! What else can we test for? Testing for UPF perhaps? Or testing if we really can consider our WAMAs to be antibacterial underwear? How about comparing WAMA Underwear fabric with other "sustainable" fabrics used in underwear?
Got a better idea? Comment below and let us know!