Posted on
|
0 Comments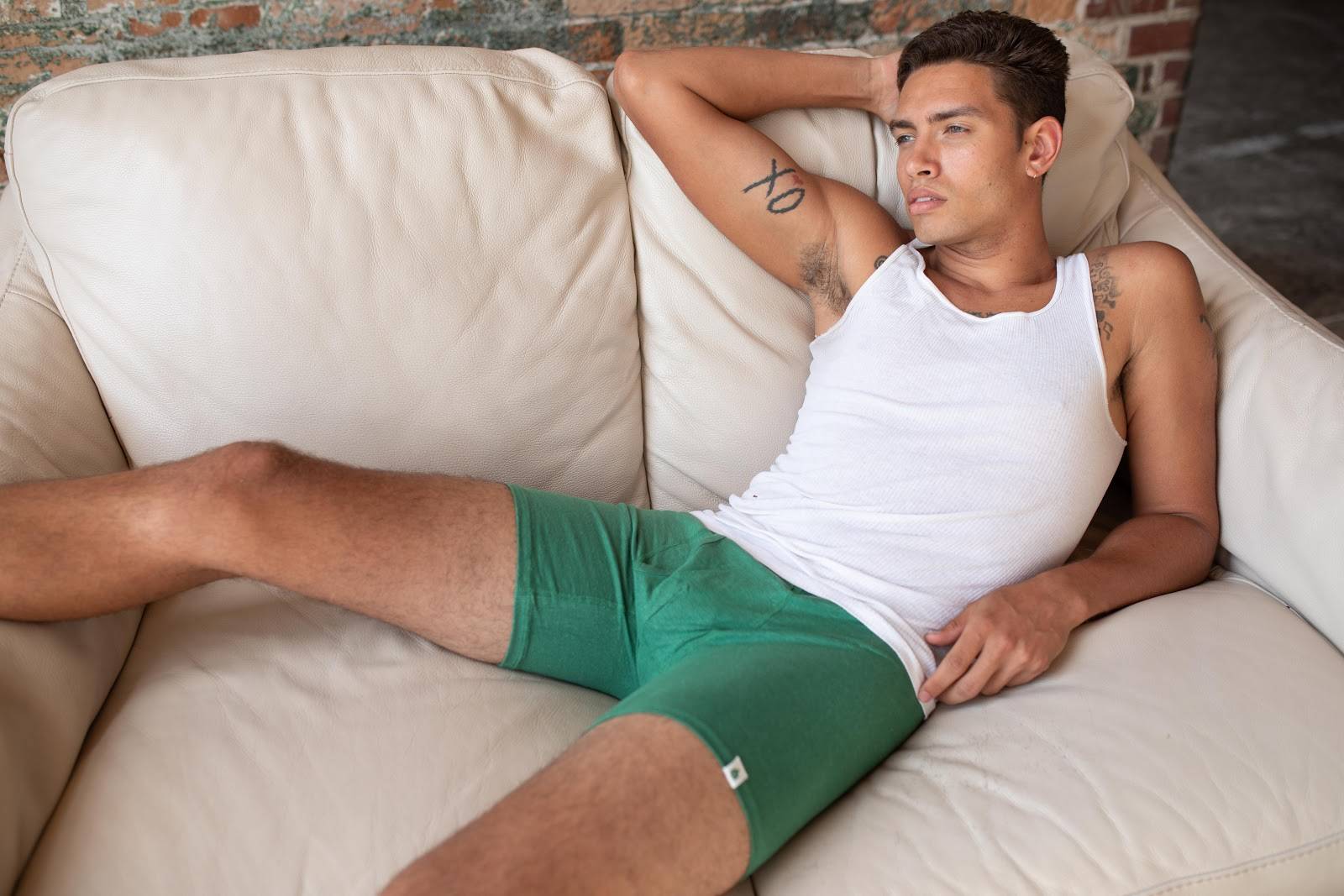 Here is a fantastic list of Valentines Day gifts for him, and trust me when I say that you will love the options here. Whether you are looking for Valentines Day ideas for boyfriend, hubby or just a friend, I know that you want to share this special day celebrating your guy by gifting him with the best of the best of sustainable gifts, so it was my goal to find unique and heartfelt items.
From sleek shades to organic mens boxer briefs, you won't leave this blog empty handed (or empty cart-ed). With our comprehensive list of Valentine's Day gift ideas for him, you will be able to show your sweetie that you want to treat him right. No matter the gift, I'm sure he will love it because at the end of the day, it's coming from you.
TODD SHELTON PRO ORIGINAL MIDS DENIM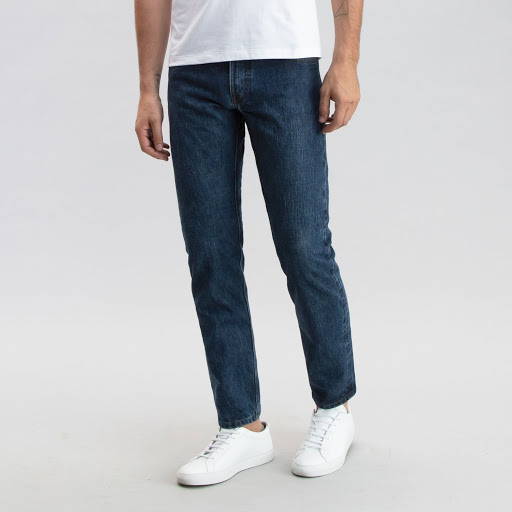 Todd Shelton has a perfect selection of denim styles that are designed for longevity and high-frequency wear. By creating a durable pair of jeans, Todd Shelton uses natural, biodegradable fibers in our fabrics in order to create a sustainable design. What could be a better Valentine's Day gift?
This is a brand that adheres to minimizing waste by not having to project outlandish production numbers by taking orders by request only. Most factories have order minimums, which leads to lots of overproduction and clothing waste. This way, they always fill a need, not a landfill.
WEBSITE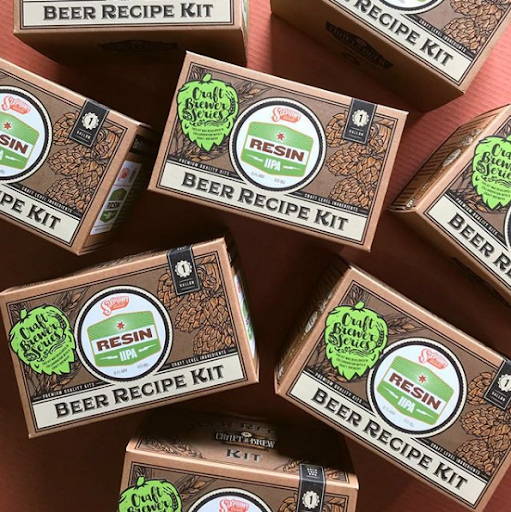 If your guy is a beer aficionado, and you think he may enjoy taking his experienced palate to the next level, perhaps he may enjoy a little home-brewing with the Craft A Brew Beer Kit. These easy to start beer-making kits come with all of the freshest ingredients needed to brew a gallon of craft beer, like malted barley, hops, steeping grains and yeast.
As a brand that works to commit to sustainability, Craft A Beer focuses on implementing this into their manufacturing processes to the suppliers and materials they work with. The glass supplier for the beer bottles uses more than 50% recycled material, and their kit boxes are made from more than 35% recycled material.
This should make your sustainably-minded, beer-loving guy happy for Valentine's Day.
WEBSITE
PROOF EYEWEAR ONTARIO WOOD SUNGLASSES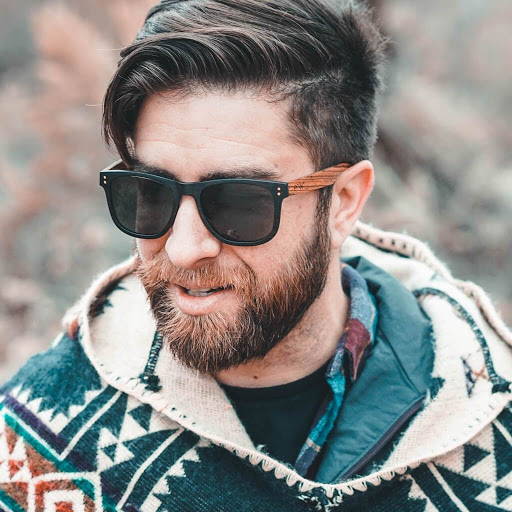 We had to add sustainable sunglasses on our list of Valentines Day gifts for him, and what better place to shop than Proof Eyewear. This startup is run by three brothers who grew up on a saw mill, with a goal to provide a well-crafted design made from wood.
The sunglasses are handcrafted from sustainable materials including sustainably-sourced wood, cotton-based acetate, and recycled aluminum. Proof stands firm on their three principles: heritage, sustainability, and giving back.
Giving back is a huge part of their business model, and with every pair of sunglasses sold, $10 goes to one of their Do Good Projects. They've also integrated a take back program into their product lifecycle and they make it super easy for you to recycle them.
WEBSITE
WAMA UNDERWEAR BOXER BRIEFS
If you care about your man, you'll make sure he's wearing a perfectly breathable and sustainable pair of WAMA Underwear. Since you can't really give him just one, you can give him the perfect Valentine's Day gift of a 3-pack, a 6-pack or a 10-pack.
Based on the hemp vs cotton debate, we now know that sustainable hemp underwear is a better choice for your fabric options, are sustainably sourced, and dyed using reactive dyes, which uses organic chemicals that attach to textile fibers via a chemical reaction that forms a covalent bond.
These hemp boxer briefs are soft in fabric, with a strong feel to them, and they are so comfortable that they feel like you're not wearing anything at all. Your guy will feel confident to take on any activity of the day in these WAMA boxer briefs!
WEBSITE
THE MOUNTAINS ARE CALLING CAMPING MUG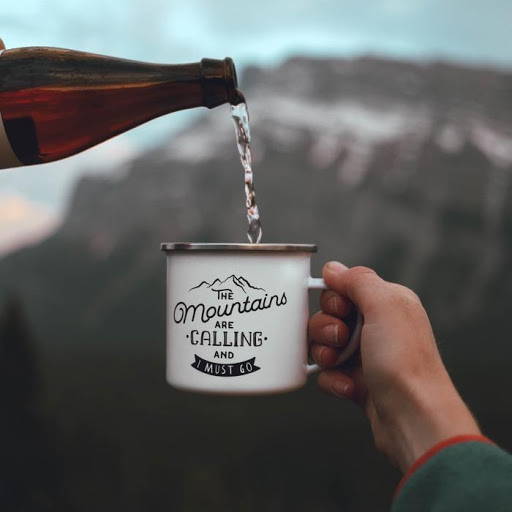 If you're looking for a sweet yet simple special gift for your outdoor-loving guy, then you should look no further than this individually printed mug by Odysea. With a focus on personalized camping mugs, the duo behind the brand is inspired by the great outdoors and makes each mug to order in their Phoenix warehouse.
These campfire mugs are lightweight, sturdy and cool AF. Made from metal and a cast iron stainless steel lip, these mugs will travel well with you on your next backpacking trip or on a romantic picnic in the woods. Odysea also uses an eco-friendly printing process called sublimation, which is a heat transfer process where the molecules allow the dyes to permeate into the metal, and bond with it permanently. Kind you like you and your fella.
WEBSITE
THE EXPLORER POUR OVER STAND BY THE COFFEE REGISTRY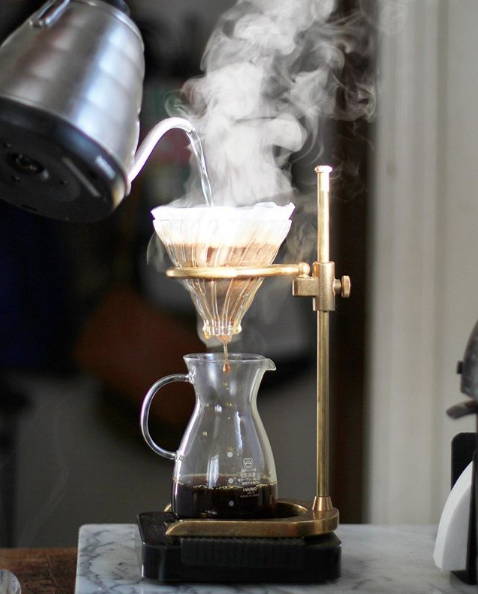 A perfect Valentine's Day gift for him, you can make your coffee-loving fella wake up feeling on point in the most sustainable way with the perfect Coffee Registry pour over coffee maker. As opposed to quick coffee pods or a conventional coffee maker, pour over coffee highlights the finer qualities of the coffee bean.
Using pour over coffee also eliminates the need for K-Cups or coffee pods, which produce a ton of waste, they aren't biodegradable, and they contain aluminum. You can also eliminate waste by making pour over coffee at home with this fancy coffee maker and pouring into your favorite mug instead of picking up take out coffee from a disposable cup.
WEBSITE
LIGHTWEIGHT SOCKS BY FARM TO FEET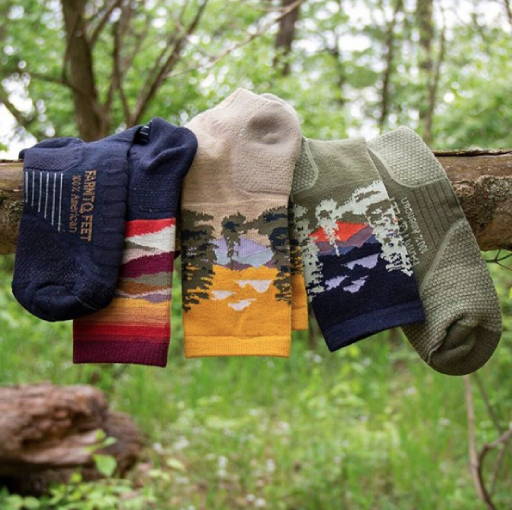 One of the best Valentines Day gifts for him on our list is a perfect pair of merino wool socks by Farm to Feet. An American-made brand with a domestic based supply chain and U.S. produced raw materials, this is a super sustainable brand and it doesn't stop at the naturally long, silky fibers of the wool or partnering with one of their four US based manufacturers.
By purchasing merino wool socks, your purchase from Farm to Feet directly supports The American Sheep Industry, a federation of 45 state sheep associations representing over 82,000 sheep producers throughout the U.S.
And with efficient practices of textile recycling, this brand has chosen to dispose of their textile and sock waste via Martex Fiber to lessen their impact on the environment.
WEBSITE
https://www.farmtofeet.com/collections/men-everyday
CONCLUSION
Valentines Day will be here before you know it, and these super special gifts will keep you in the rankings as the best gift giver on the day celebrating your love. Whether your mens valentines gifts are warming socks or a home-brewing kit, giving a sustainable gift to your guy on Valentine's Day will make you both feel good.
Out of all the Valentine's Day gift ideas for him, what do you think you'll get your SO?
---