What To Pack For Vegas? Las Vegas Packing List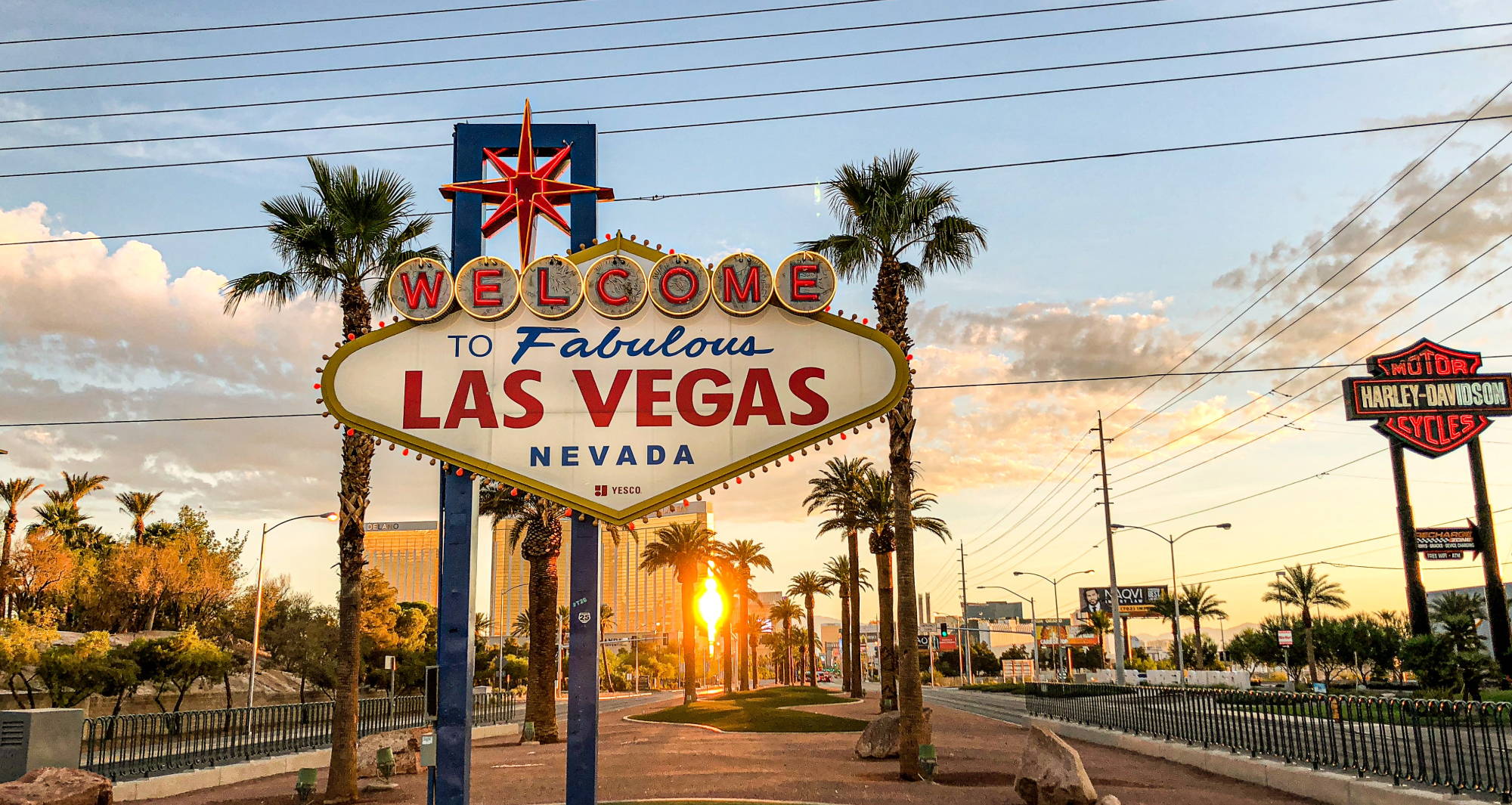 I've traveled a lot and while there are some parts of packing that I still need to improve on (like checking the weather instead of assuming "summer means warm, winter means cold"), I have to say, I've got packing down to a science.
Even for me, though, when I started thinking about what to pack for Vegas, I was at a loss. I mean, it's a desert and those are generally hot and dry, but apart from that… What else do you need for Vegas? Is there anything to do but gamble and party, and, while we're at it, what do you wear during said gambling and partying??
Well, first of all, yes, there are other things to do! I mean, feel free to roll the dice or hit up a club, but there is a lot more to Vegas than that. And it's your lucky day, cause I've got your Vegas checklist right here, complete with what to wear to each activity. I'll cover things like what to wear to get into a nightclub, which travel underwear to bring, what to wear so you don't get chub rub in the desert, and what road trip essentials you need if you want to extend your trip. Here is what to Pack For Vegas: Las Vegas Packing List.
LAS VEGAS PACKING LIST: CLOTHES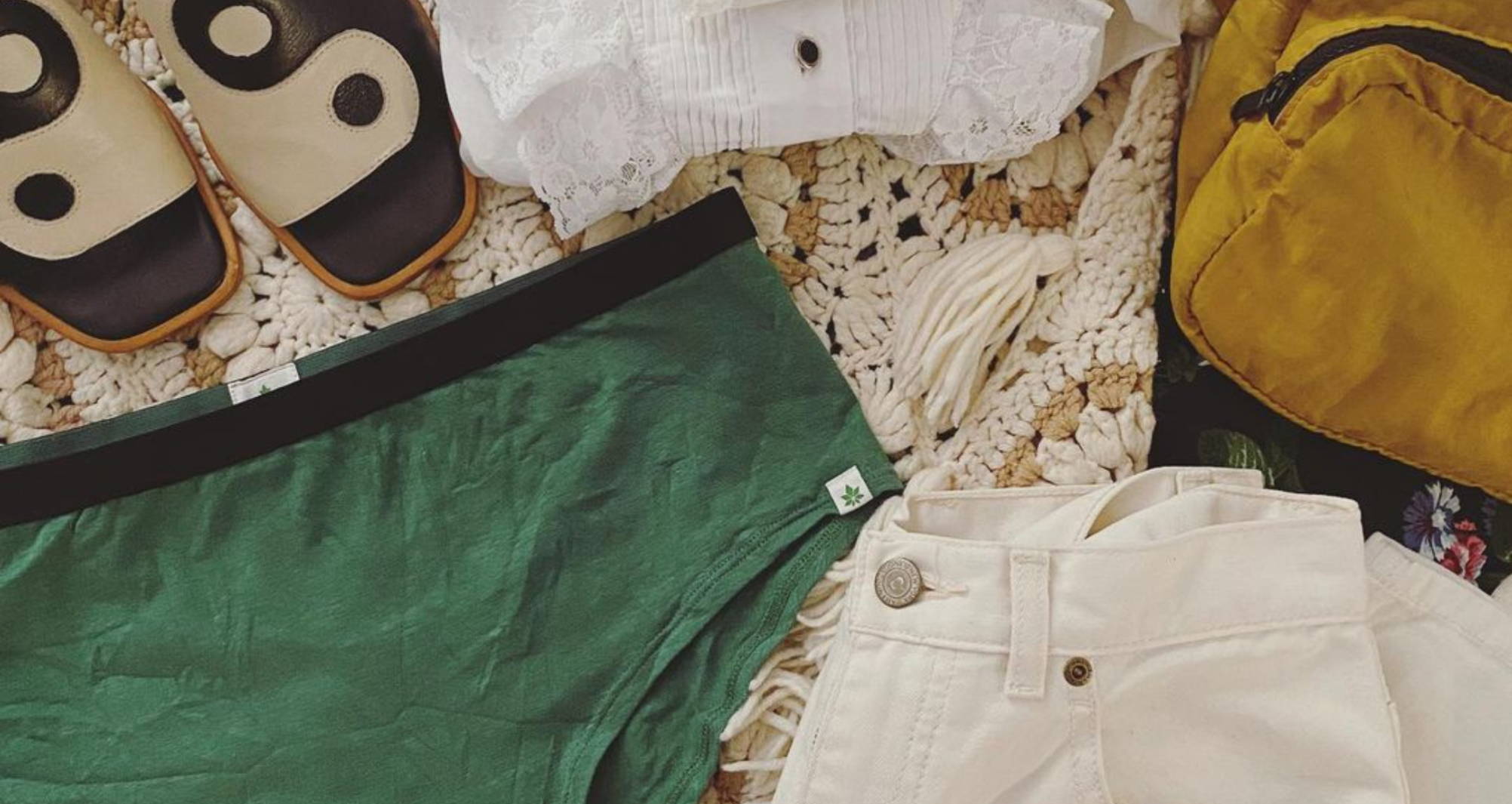 Vegas is not the place to skimp on your clothing selections. Depending on what you're doing, you might actually need those extra outfits per day that I, for one, always pack, even when I probably (read: definitely) don't need 'em. Here's a quick list to get you covered when you're packing for Las Vegas!
Underwear:

Since Vegas tends to involve a bit of everything—lots of sitting, walking, standing, desert exploring, swimming—you want underwear that is up to the task! L

adies, bring your

thong underwear

for your fancier outfits to avoid VPL (visible panty lines, hello). For the fellas, men's boxer briefs are the most comfortable and versatile.
Bras (if you need them):

You most definitely want a breathable, supportive bra in Vegas—

I'd bring a

racerback bralette

for days with more movement, and a

triangle bralette

for those lower-cut tops.

Swimwear and swim cover ups.

You'll definitely want to take advantage of the pool.

Tops/bodysuits.

Versatile, simple tops and bodysuits that you can dress up and down are the way to go.

Bottoms:

A pair or two of nice jeans (like skinny dark ones), some more casual ones for the day, shorts/skirts, and if you're going into the desert, definitely

hemp shorts

to keep you cool and prevent chafing (shudder!) in that heat.

Dressier clothes:

For clubbing, shows, restaurants.




LAS VEGAS PACKING LIST: ACCESSORIES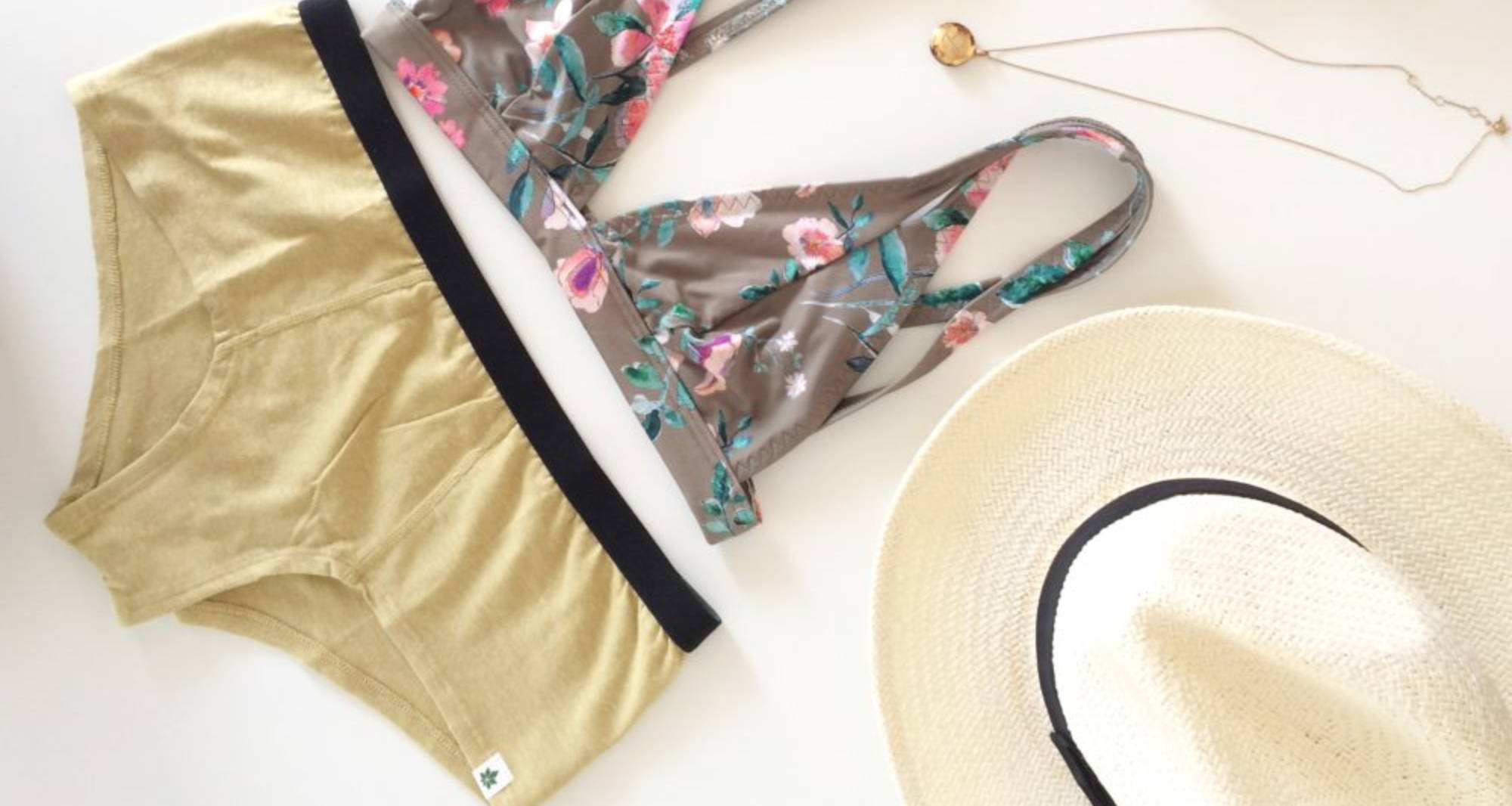 Here's where you can make your outfits without breaking your suitcase—accessories! The easiest (and most efficient when it comes to travel) technique is to bring accessories that work with a variety of outfits and situations.
And of course, there are other accessories you need that aren't as fun—like an eye mask, or face mask, or ear plugs—that are nevertheless important to bring along.
Sunglasses:

It's the desert—enough said.

Sun hat:

See above.

Shoes:

Dressier shoes/heels, walking shoes, flip-flops/sandals.

Bag:

A purse for your essentials, maybe a tote bag for the pool.

Face mask:

Alas, a necessary thanks to COVID… if you need a good one, try a

hemp face mask

—they're breathable

and

antibacterial!

Light jacket or sweater:

For the over-AC'ed casinos, or the cool(ish) winter evenings.

Eye mask, ear plugs:

To make sure you can sleep, despite roommates or hangovers or, you know, the sun.

Jewelry:

An easy way to dress up your basics.

Wrinkle spray:

So you don't pack nice clothes only to have them

wrinkled

.

First aid kit/sewing kit.

Injuries to you—and your clothes—happen!

Turkish towel: Such a versatile piece—can double as a towel, cover-up, scarf, and light wrap.


LAS VEGAS PACKING LIST: TOILETRIES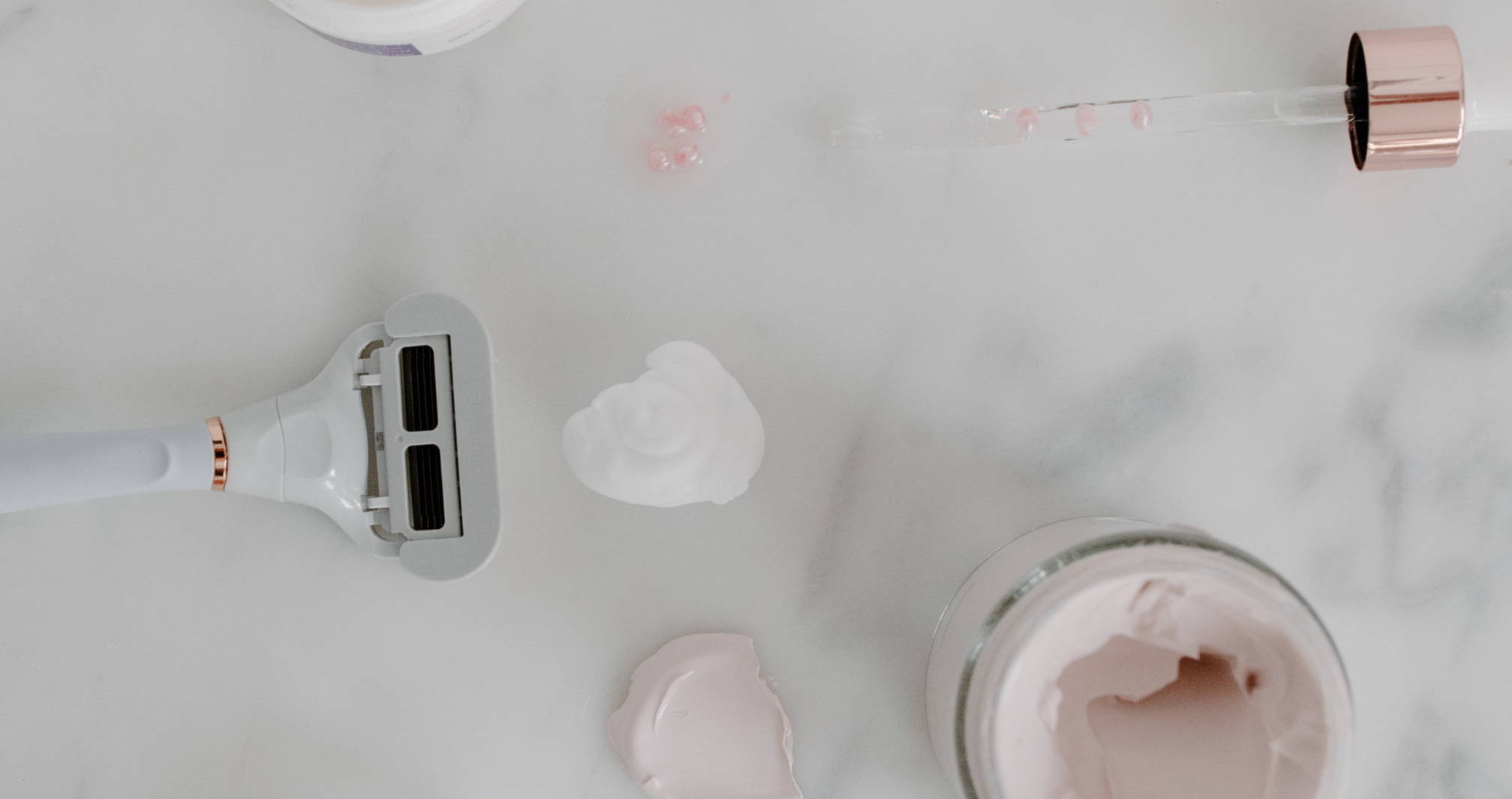 Don't forget things like a razor, hair products, makeup, deodorant, hemp soap… whatever you need to look your best. Consider adding these toiletries to your Vegas packing list, too:
Advil/aspirin:

To avoid those hangovers.

Hand sanitizer:

In the times of COVID, it never hurts to have extra hand sani!

Sunscreen:

That Vegas sun does not mess around!

Aloe vera: In case you didn't believe me when I told you the Vegas sun is no joke. Also nice after a day in the desert sun.


LAS VEGAS PACKING LIST: ELECTRONICS & GEAR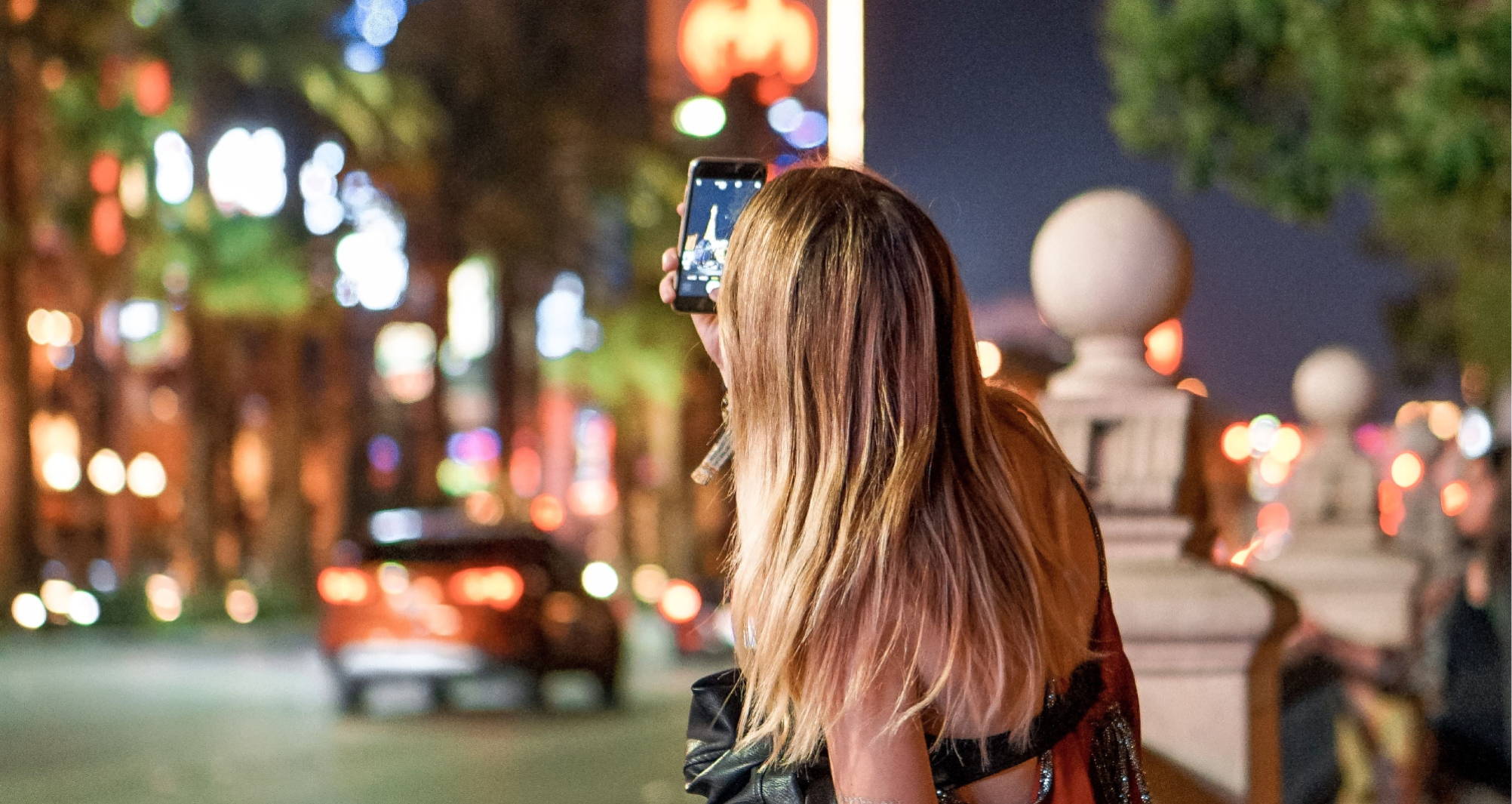 In addition to your ever-important phone, there are a few other electronics and items of gear you'll want to make sure to bring to Vegas.
Camera:

In case you don't want whatever happens to actually stay in Vegas.

Phone bank & charger.

Speaking of your phone, you don't want it to run out of juice!

Cash:

You'll be tipping a lot in Vegas. Plus a lil extra dough is never a bad idea!

Government ID:

Vegas is particularly strict about IDs, so make sure you have one that is federally accepted, not just in your home state (side eye Montana, Washington, Maine, etc).

Refillable water bottle: Whatever you're doing in this desert clime (your secret is safe with me!), you're gonna wanna stay hydrated.


WHAT TO PACK FOR VEGAS: ACTIVITIES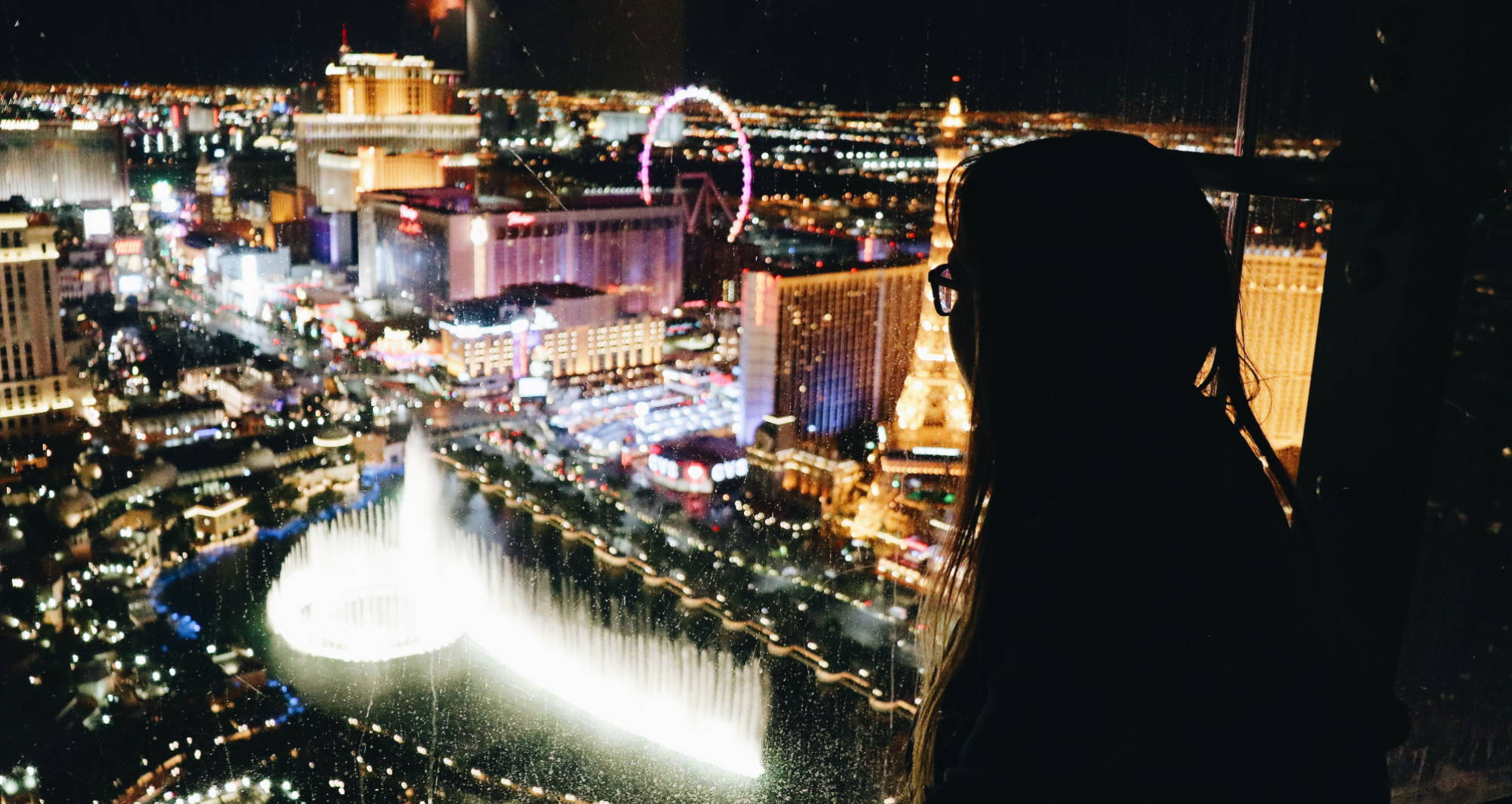 Beyond being the Gambling Capital of the World, there's a ton of other stuff to do in Vegas. There's brunches and buffets, museums and magic shows, comedy hours and cabarets, day-clubbing and nightclubbing… and that's not to mention all of the activities just outside of the city. Whatever you decide to do, you'll need to think about that when you're figuring out what to pack for Vegas.
On a trip to Vegas with my BF's family, I remember being horrified when they pulled out hiking boots before we walked the Strip. I mean, hiking boots? In Las Vegas? Well, a few hours later, their boots weren't looking so bad compared to my unsupportive sandals.
While I still think hiking boots are a bit extreme, comfy walking shoes are essential! The Strip is long, all the casinos are huge, and you don't want your feet to hurt before you even put on high heels for clubbing.
A few other things to think about bringing when making your Vegas checklist if you're hoping to explore the Strip, in addition to the walking shoes:
Crossbody bag
Cash
ID
Sunscreen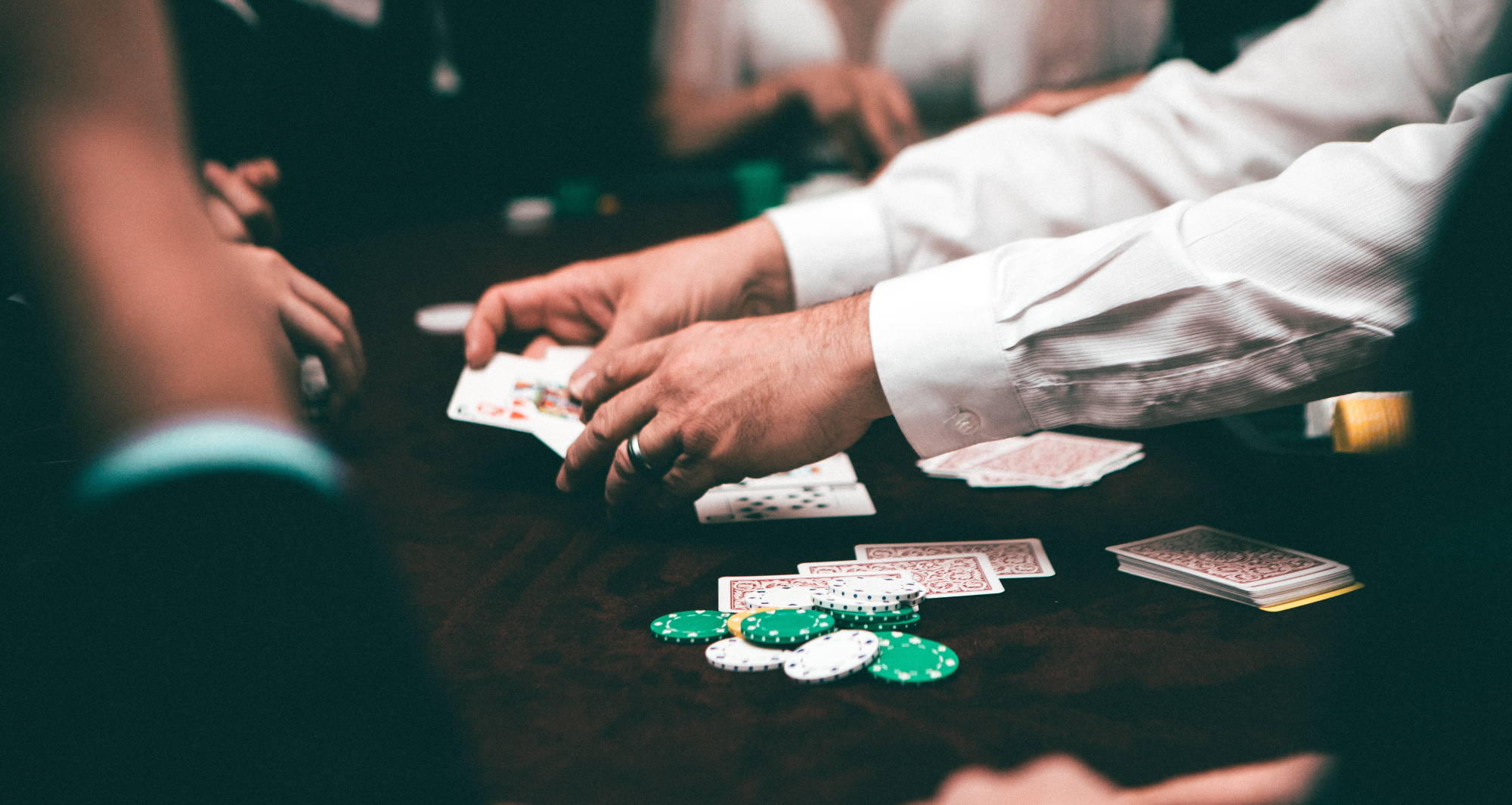 Las Vegas is the Gambling Capital of the World for very good reason! Even if you're just dabbling in the penny slots to get a free drink or two (ahem, not that I would know anything about this…), there are a few things you need to remember to bring with ya.
ID
Cash
Caution (optional, but definitely recommended)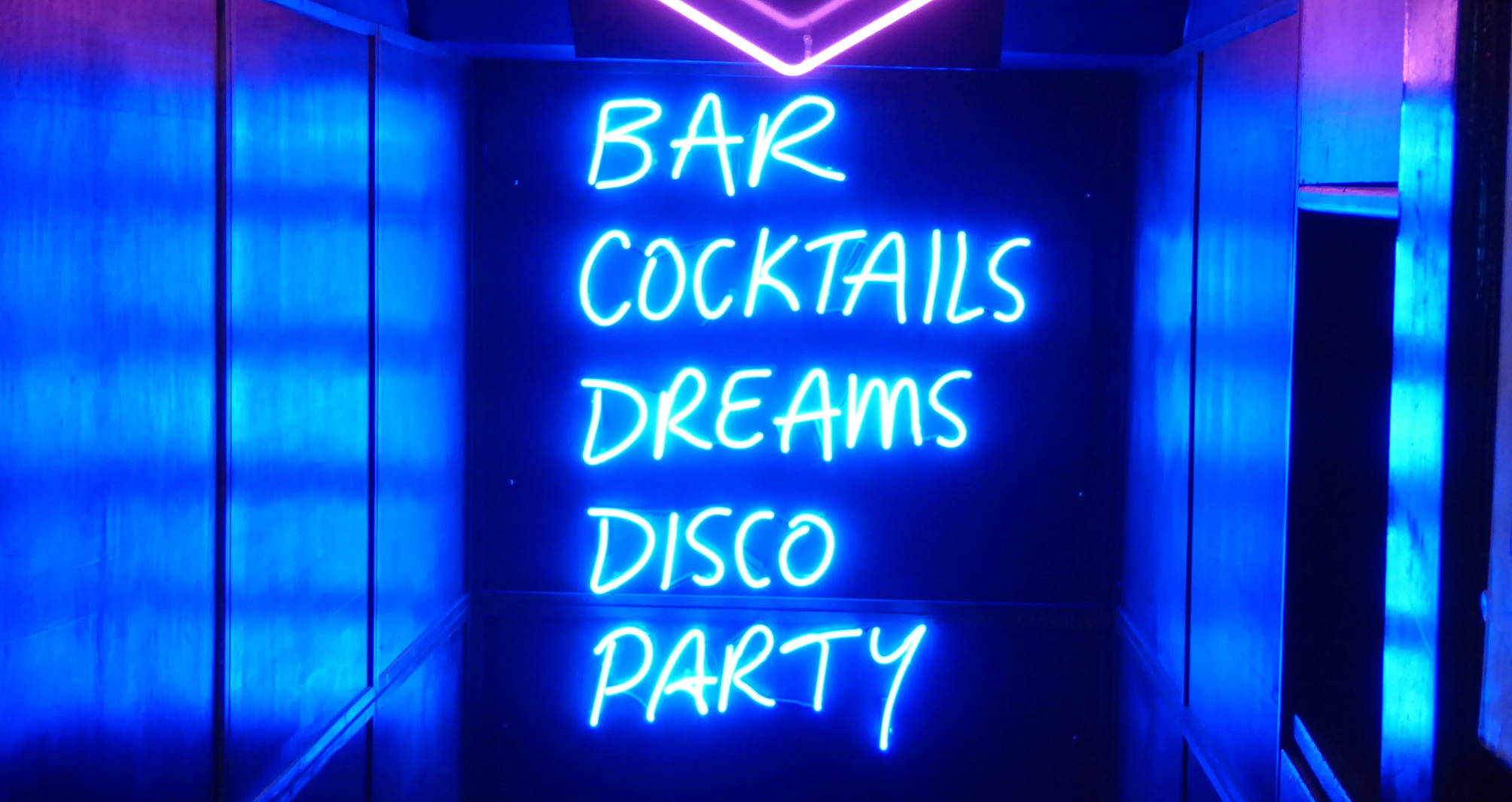 I'm sure you'll want to see the Strip by the light of… all those neon lights. Whether you're heading to see Rod Stewart at Caesar's Palace (no judgement) or waiting in line to hopefully get into a nightclub, you need to dress the part. And, seriously, bring that ID, because they won't let you do anything in Vegas without it.
Dressy shoes
Nicer clothes
ID
Crossbody bag
Small power bank


POOL HANGOUTS/DAY CLUBBING
If nightclubbing isn't enough for you, day clubbing is also a thing in Vegas. It's essentially an uber-fancy pool party, and well, if that doesn't sound like the most Vegas thing ever… Well, trust me, it definitely is.
Cover ups that can take you inside (more below)
Sunscreen
Hat
Sunglasses
Swimsuit
Flip-flops/sandals
Waterproof phone case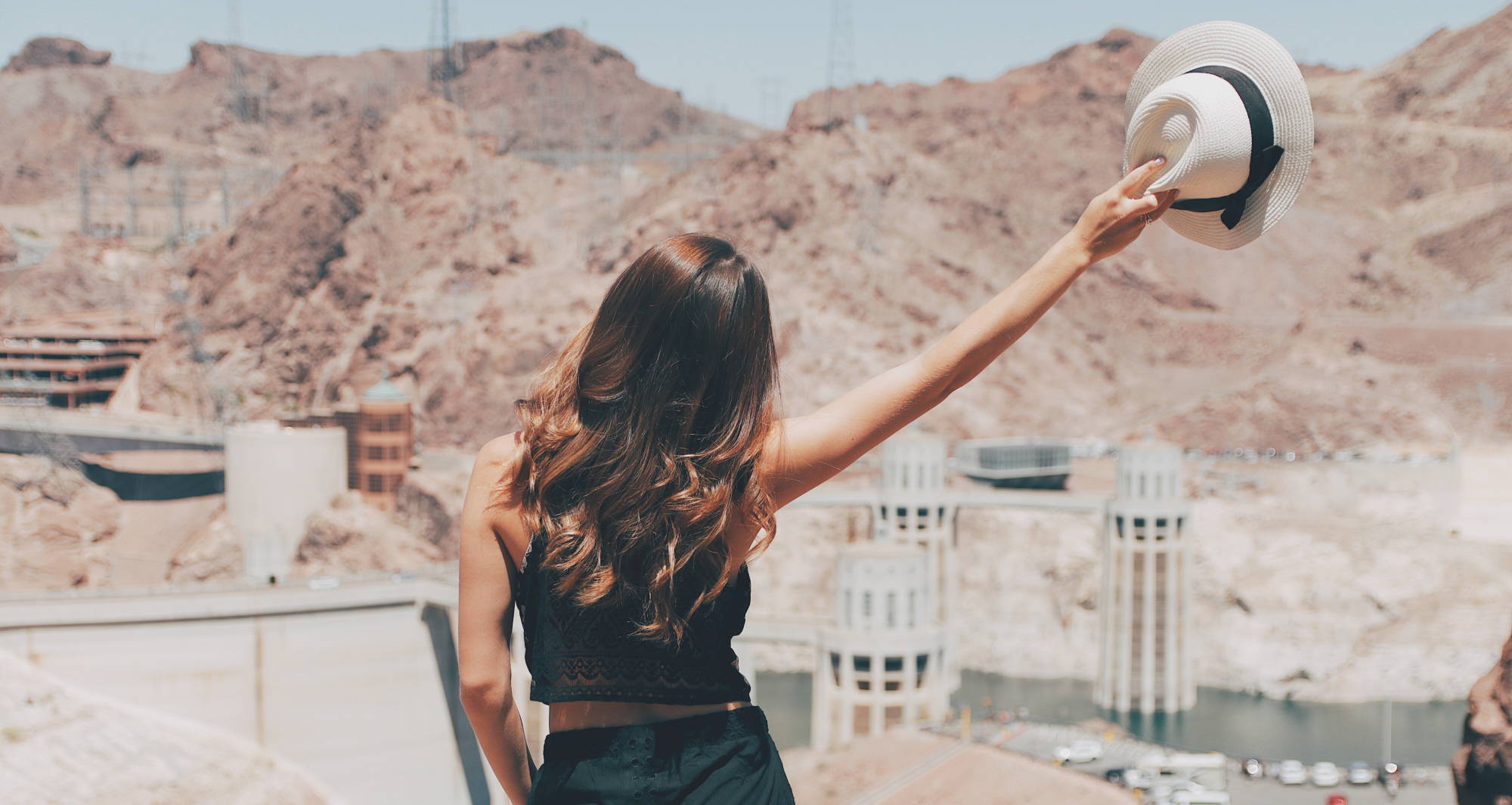 There's a reason most desert scenes in movies include someone nearly dying of thirst—it really is that hot (and dry). Here are a few things to make sure you bring when you're packing for Las Vegas, if you're thinking about going out into the desert:
Sunscreen
Hat
Water
Breathable clothes

. Consider bringing clothes made of

UPF fabric

for your desert days.


WHAT NOT TO PACK FOR LAS VEGAS
When you're packing for Las Vegas, there are a few things you do not need to include! Such as:
Bulky layers

. Like heavy jackets and heavy socks—there is just no need! If you are hoping to go in the desert, bring a pair of

hemp socks

—they'll keep your feet comfy and help you avoid feet sweat.

Uncomfortable shoes and uncomfortable clothing.

Although you want style to be number one, you won't have much fun if you're totally uncomfy.

Access to TOO much money

… trust me on this. There's a reason it's often called "Lost Wages!"

Judgement: Come with an open mind!


LAS VEGAS PACKING LIST: FAQS
IS THERE A DRESS CODE IN LAS VEGAS?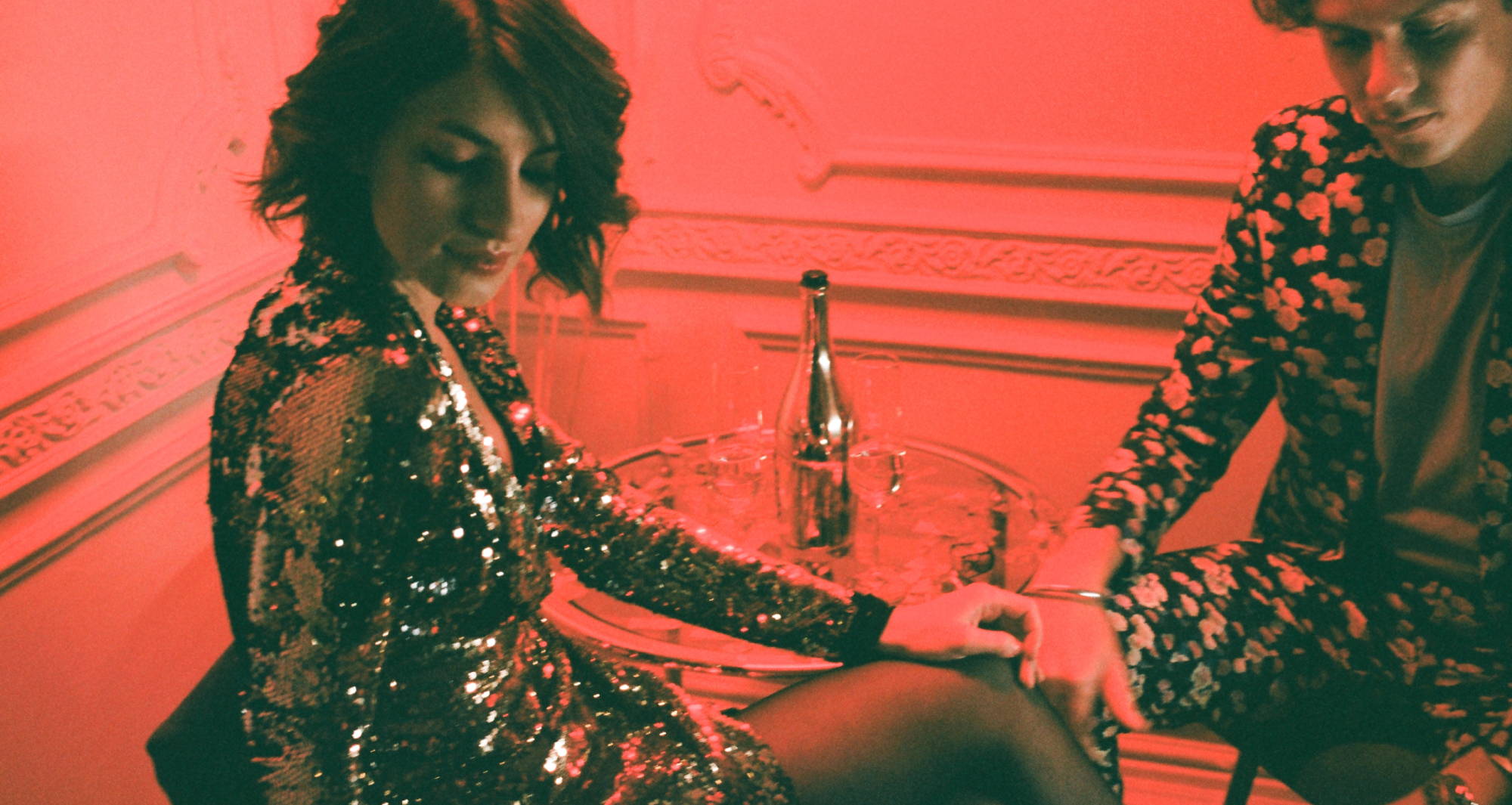 Not "officially" although some parts of Vegas do have specific requirements—mainly, nightclubs and restaurants. Nightclubs require dress shoes, and as a general rule of thumb, the nicer you're dressed, the more likely you are to get in, so keep this in mind when you're packing for Las Vegas!
Another thing to consider when you're making your Vegas checklist, is a cover-up that will let you eat in restaurants straight from the pool. Most restaurants require some amount of skin to be covered, so a comfortable and cute cover-up that, well, covers, is necessary!

WHAT ARE THE TOP THINGS TO DO IN LAS VEGAS?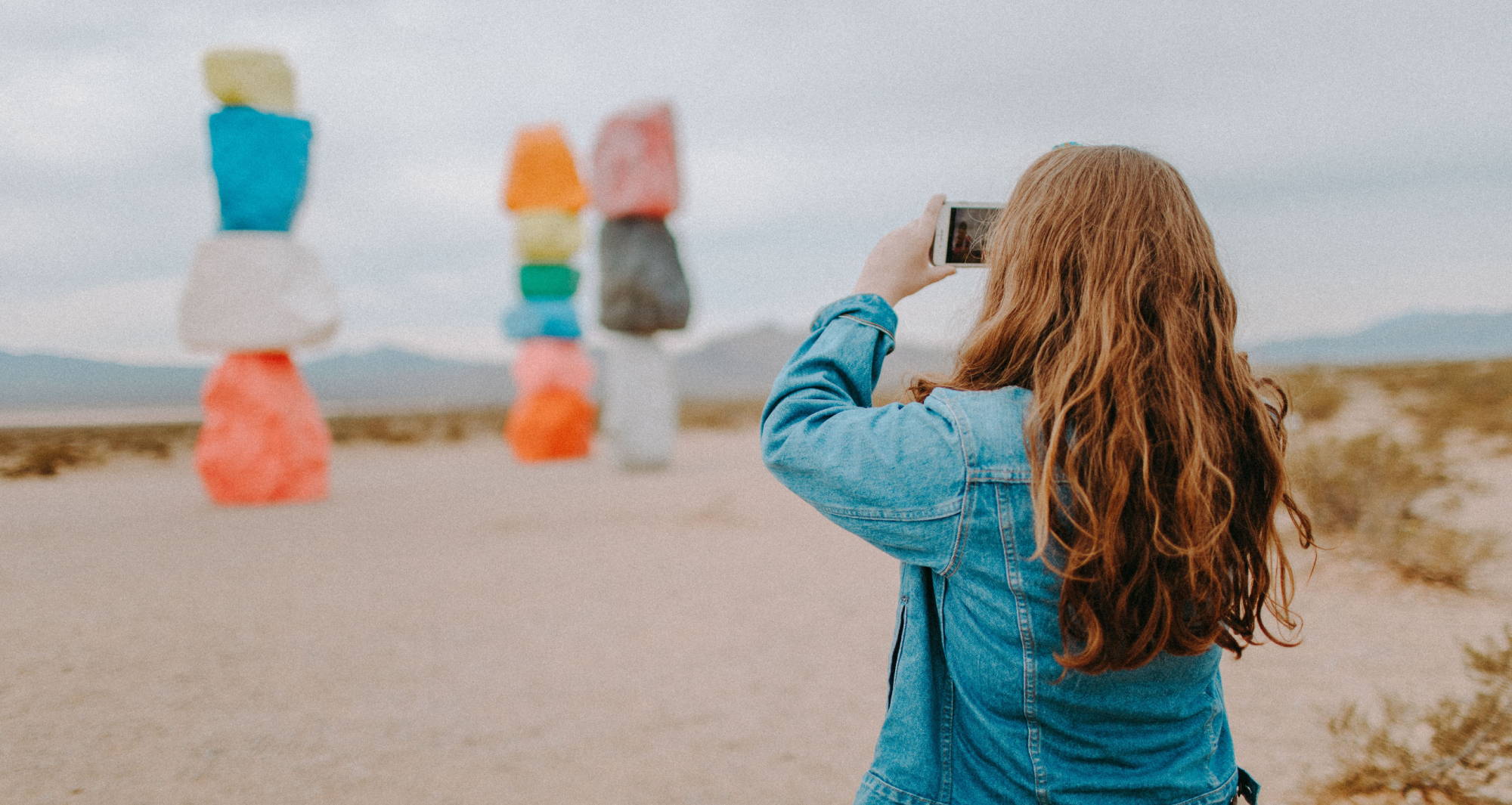 Outside of the clubs and casinos, Vegas is teeming with all sorts of fun and unique activities. While walking the Strip, check out the Bellagio Fountains, the Eiffel Tower Viewing Deck, or the Grand Canal at the Venetian. Hit up the Mandalay Aquarium, the Neon Museum, or the Mob Museums.
You can ride roller coasters, shop in The Forum Shops, or visit the quirky art installation, Seven Magic Mountains. Whether you're dying to do a food tour or lounge all day in a spa, Vegas will definitely entertain ya.


WHAT ARE THE BEST DAY TRIPS FROM LAS VEGAS?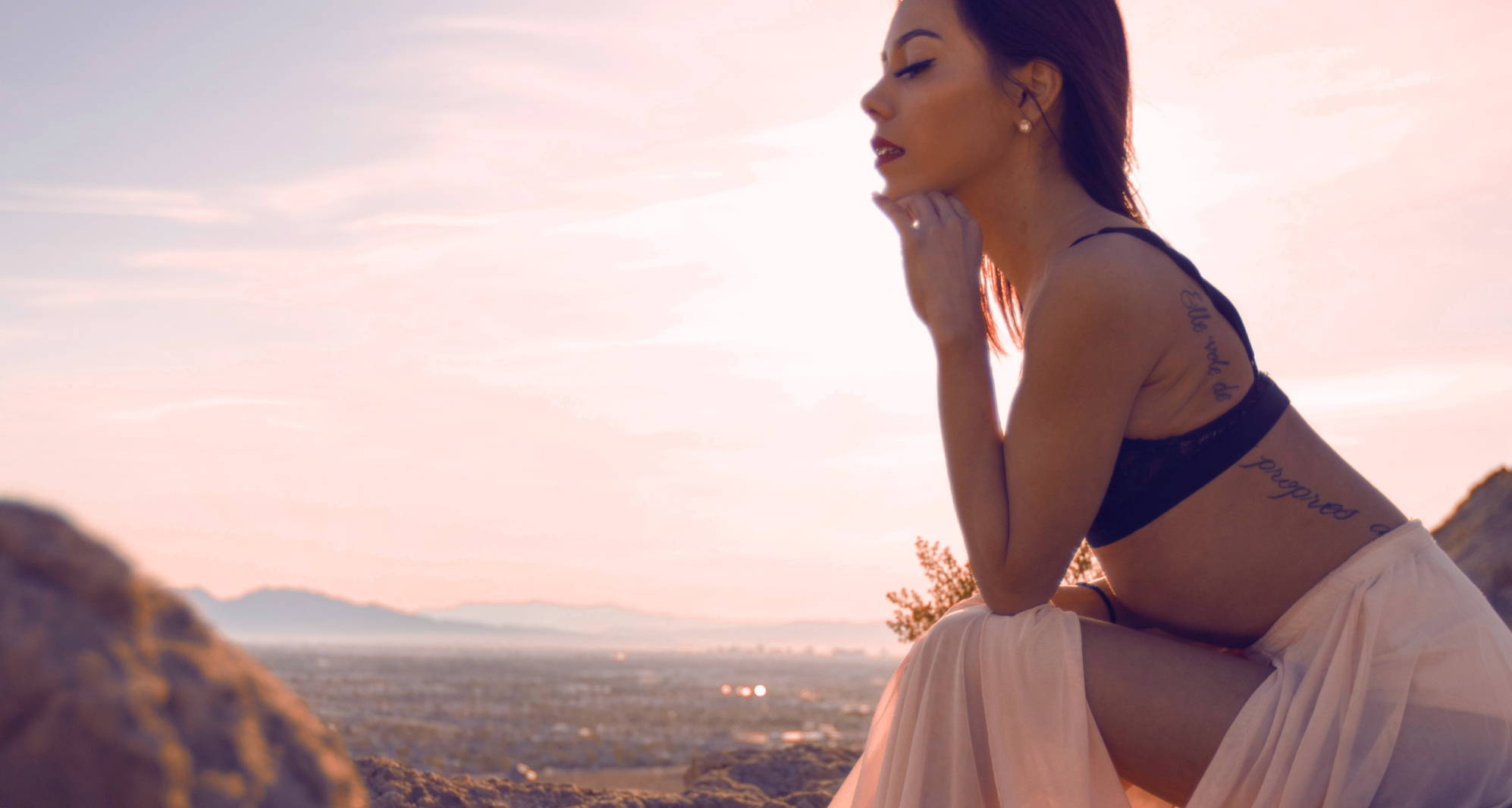 While Vegas might seem like it's alone in the wasteland, there are actually a lot of amazing day trips, if you're itching to explore beyond the Strip. These include parks, like Death Valley National Park, Valley of Fire State Park, and even the Grand Canyon, Zion and Bryce Canyon. For slightly closer trips, check out the Hoover Dam, get your climb on in Red Rocks Canyon, or visit Eldorado Canyon for a tour of the Techatticup Gold Mine.


WHAT IS THE WEATHER LIKE IN LAS VEGAS?
Since Las Vegas is, well, literally the desert, it generally stays pretty warm year-round. The winter evenings do get chilly, but with an average temperature of 68 degrees fahrenheit, it's a pretty good chance you'll be warm in that desert sun.


IS IT EXPENSIVE TO VISIT LAS VEGAS?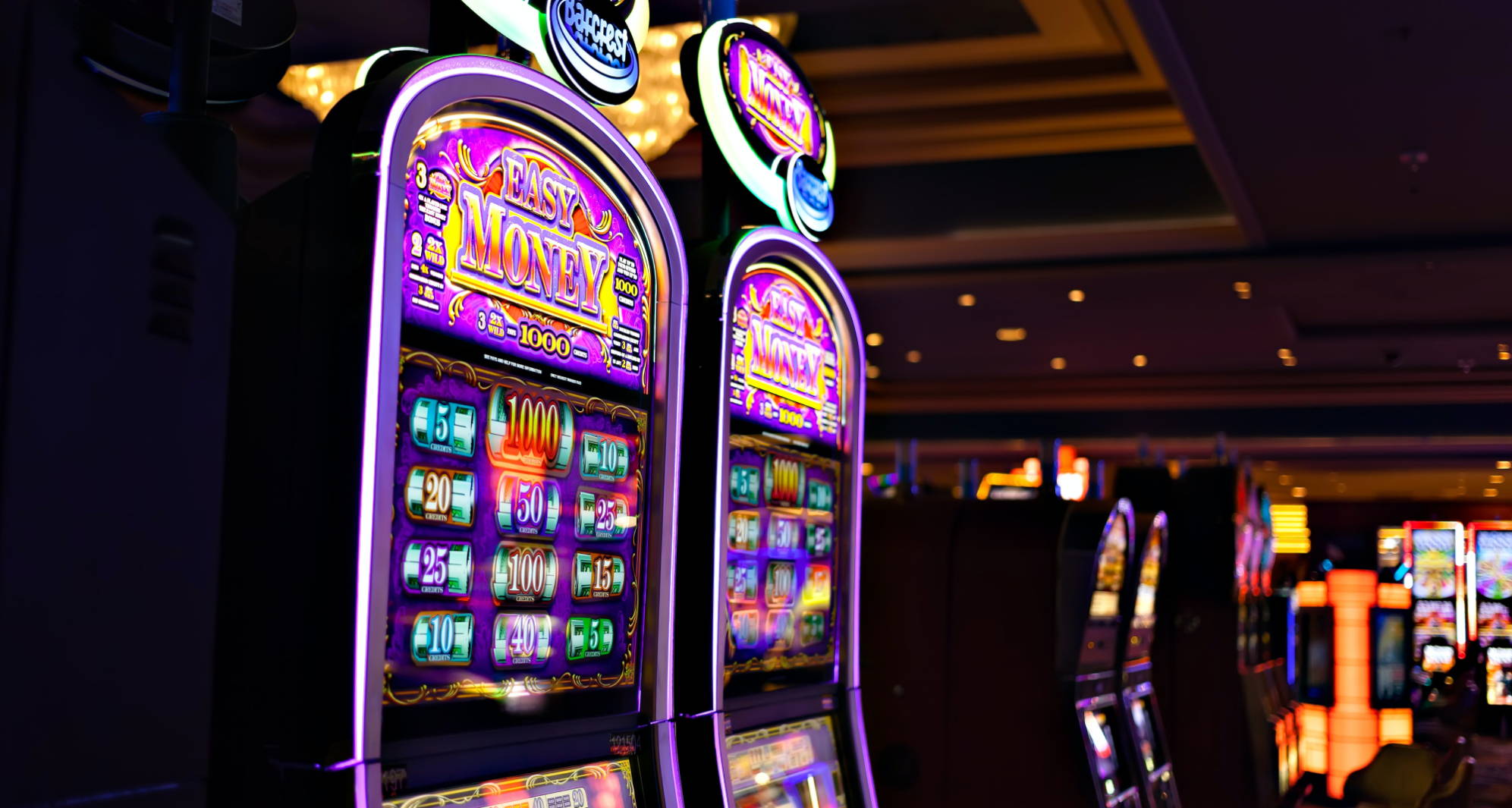 I'm not going to sugar coat it—Vegas can cost you beaucoup bucks. Keep this in mind when you're considering what to pack for Vegas. Pay attention to hotel deals, take advantage of free drinks while you're gambling (and keep an eye on your chips!), and really load up at the buffets to save some of your cash money.


IN CONCLUSION: WHAT TO PACK FOR VEGAS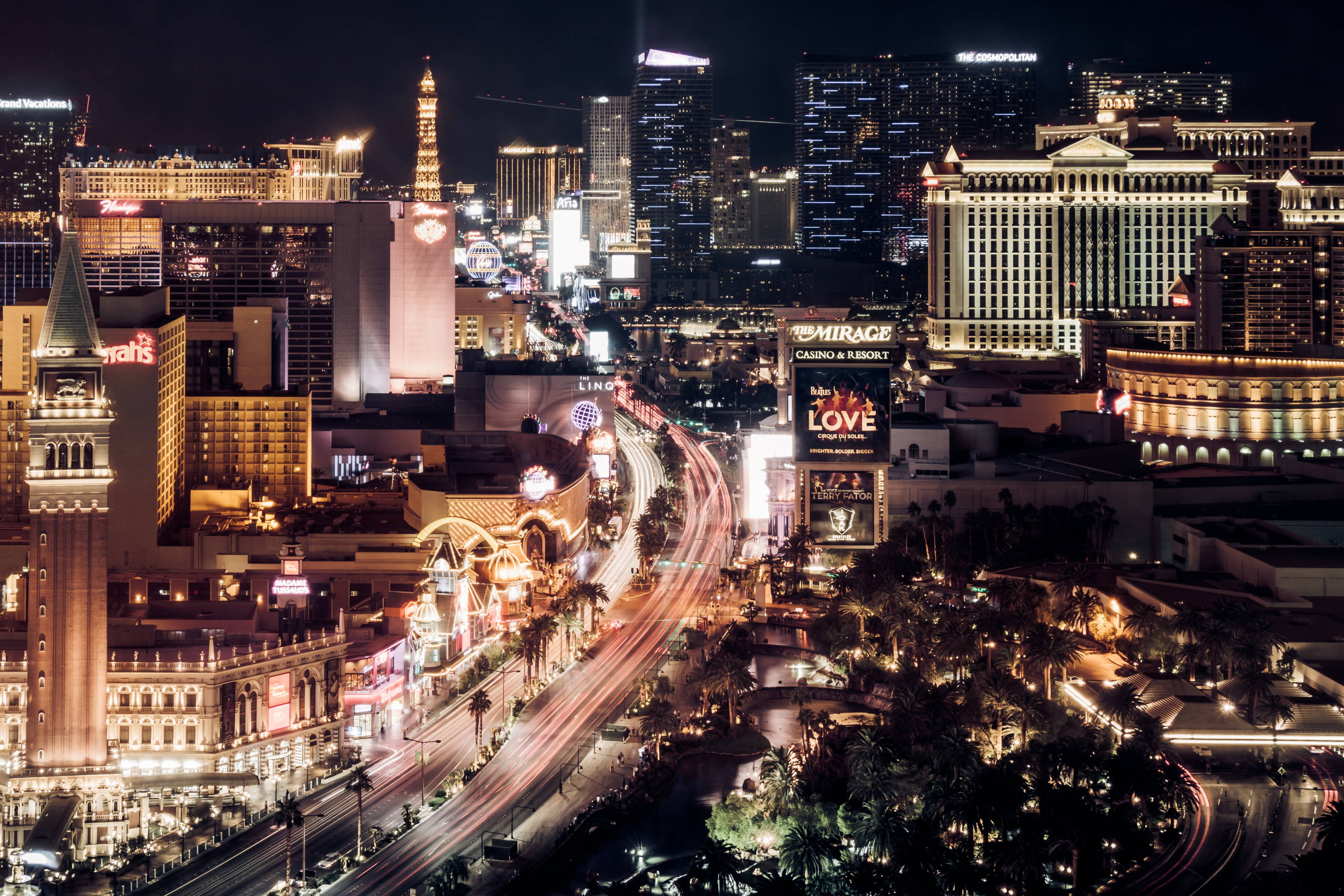 Sin City can be full of the unexpected—but that doesn't mean you need to be unprepared, uncomfortable, and underdressed when you're deciding what to pack for Vegas! And hey, you might not even need to leave totally broke if you listen to my advice. But it's also okay if you don't, because… what happens in Vegas, stays in Vegas *wink* (oh now, you knew that one was coming!).
Have you been to Vegas? If not, do you want to go?


---