Posted on
|
0 Comments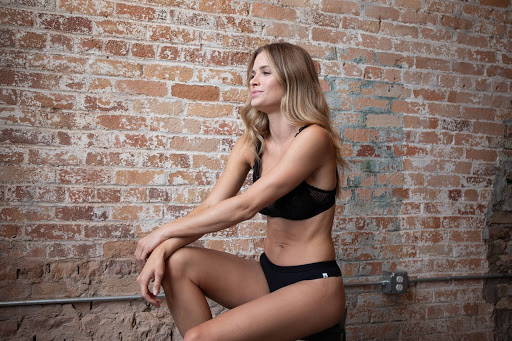 Are you are interested in learning more about guest writing for WAMA Underwear? If you are a sustainable fashion insider, or are a hemp enthusiast, interested in ethical fashion or green-lifestyle, we would love to hear your stories and findings. Most importantly, we are looking for high-quality work geared toward interesting topics that has information no one has talked about before.
WAMA Underwear: Who We Are
Our mission at WAMA Underwear is to pioneer the hemp underwear industry by making the best hemp undies in the world. After much research, we came to find that hemp fabric has a number of amazing benefits, such as being naturally anti-bacterial, super soft and breathable. So why not wear this where it matters most?
We are looking for folks like yourself who either have the knowledge about hemp fabrics and valid points about sustainability, or are willing to research related topics to share your findings with our readers, our followers and our friends.
Please review our archive of blogs before submitting to ensure that we haven't already covered the topic before. Be creative with your writing while implementing valid industry-related information. We want to see what you know, and hopefully we can all learn from each other!
Here are some examples of the content that we currently cover:
We are looking for information-packed articles ranging from 800-3000 words that will educate our readers on industry related topics. What do you find most interesting or what are you most passionate about when it comes to sustainable fashion? What is something that moves you to the point of starting your research journey? Here are some topics that we are open to you writing about, but if you've come up with a topic of your own that you would like to share, please feel free to submit.
Sustainable Materials

Sustainable Fashion

Production Processes

Transparent Sourcing

Supply Chain

Hemp

Industry Related Certifications

Style Guides

Industry News

Q & A's with Industry experts
Please submit your well-written, well-researched content with data, quotes and other information as expected by our discerning reader.

The blog post must have all spelling and grammar checked (we suggest using Grammarly) with clear paragraphs that are

less than 5 lines. The shorter the paragraphs, the better.

Make sure your post is "conversational" by using terms such as "you" and "I" instead of "them" and "we".

Writer must submit high quality photos to align with the blog post, and add appropriate links to authority sources for any claims. All photos need permission of use from source.

Photos must be in JPEG format (PNG or other will not be accepted).

The more charts, infographics, photos and maps, the better.

Be sure to end your blog post with a question of some sort to get the reader to comment.

Before submitting, please ensure that your article provides genuine value to our readers.

Our team will review and advise if this is a good topic and substantial information.
It is important that the articles published for WAMA Underwear are all original pieces, meaning these pieces are your work and they are not posted elsewhere. Please remember in all instances, when writing for WAMA Underwear, to ensure that the content of the blog will align with our mission, our aesthetic and our quality of work.
We have the right to

refuse any article, as we will only accept high quality articles to publish.

We reserve the right to edit posts as required to fit the style, voice and expectations of our readers.

Must cite authority sources to back any claims.

You are free to use one backlink to your website, however, linking to your Amazon store or other affiliate programs is strictly prohibited.

If you receive a comment on your blog post, we highly encourage that you respond to meet the expectation of the reader and engage in the WAMA Underwear community.

You must share the article on you own social media channels to help promote the article.
Please complete your submission by emailing meagan@wamaunderwear.com via Google Docs. If your pitch article is accepted, you will be contacted directly by the Editor with the appropriate next steps. Incomplete submissions will not be considered. With all this being said, what do you want to write for the WAMA blog today?