Careers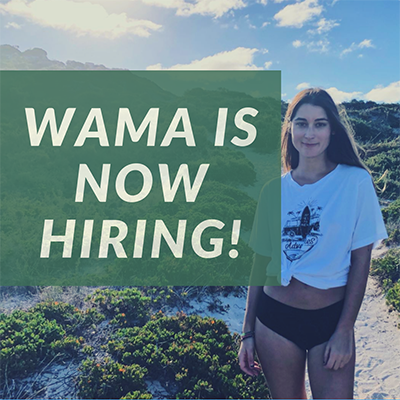 Want to work for a sustainable hemp clothing brand? Want to help make the world a better place and spread awareness of hemp clothing?
As pioneers of Hemp Underwear it is our exact goal to spread awareness of all the amazing benefits hemp clothing has to offer and we need your help! We are a small virtual startup looking to grow our team with like minded individuals who want an impactful position.
All candidates must live in the USA and have previous or current virtual work experience.
As a small startup, we value speed over everything else! Only apply if you are used to working at lightning speed!
Please review the positions we are looking to hire for below, and if you feel you will make the perfect fit, please email your resume to careers@wamaunderwear.com and let us know why we should hire you in the email.
---
VA (Virtual Assistant):
Responsibilities include but are not limited to, customer service emails, influencer outreach, SEO, website updates, logistics, etc. VA will be wearing many hats, hence will need to be able to multi task and work at lightning speed.
This is a part time position that may lead to more work hours as we grow.
Email Marketer:
Responsibilities are to manage, enhance and constantly improve our email marketing KPIs. This position is more so for an email marketer than it is for an email coding expert. Experience with Klaviyo will be necessary.
This is a part time position that may lead to more work hours as we grow.