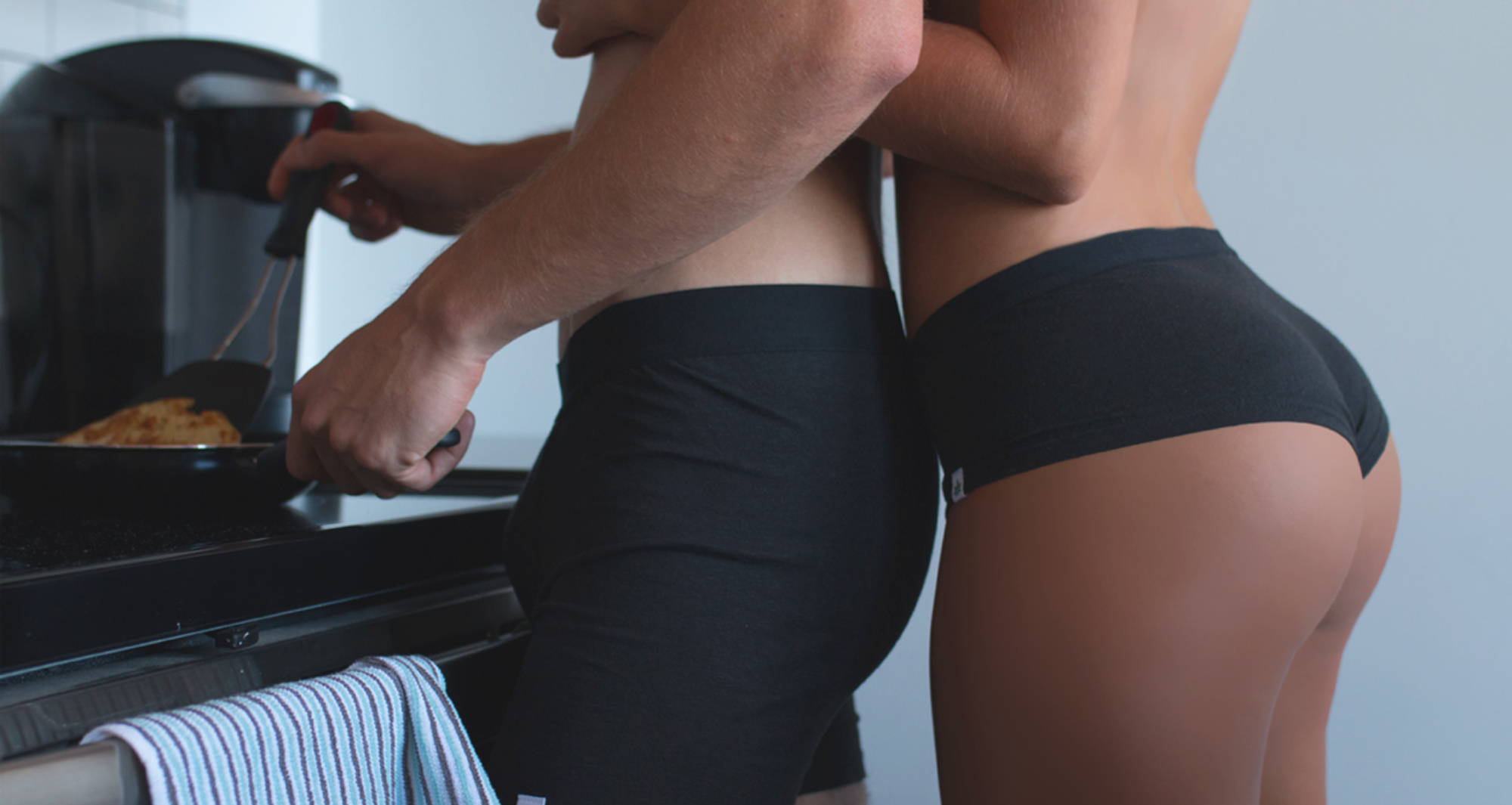 If you haven't gotten in on the matching underwear for couples trend yet, listen up, because I'm going to share 5 great eco-friendly options for you to try right here! It doesn't matter if you and your bae prefer the classic stylings of bikini underwear and mens briefs or the comfy coverage of hipster panties and trunks underwear, you can find matching underwear that suits you both. But couples underwear is more than a passing fad. It's actually a fun way to bond with your other half when you're together—and stay connected when you're apart.  
Plus, when you choose one of these 5 eco-friendly couples underwear options, you're bonding over more than just style. You're also showing that the two of you are in sync about your commitment to choosing sustainable fashion that lasts. And there's nothing sexier than having a shared value like that!
If you and your bae want to focus both on style and comfort now and making choices that can improve the world you live in for tomorrow, selecting some cute and comfy matching underwear can be a fun way to do it. But that's not the only reason to give it a try.
WHY WEAR MATCHING UNDERWEAR FOR COUPLES?
If you've always purchased your panties separately from your partner, you might be curious why couples might pick them out together instead. Well, I've got a few good reasons in mind…
1. IT'S LIKE A SECRET TEAM UNIFORM
Underneath the clothes the world sees you in, your matching underwear will remind you that though you aren't side-by-side, you're still a team. It's a secret that only you two share. You know you're meant to be together, and now it looks like it too! (Even if you're the only two to know. Shh… )
2. IT'S THE PERFECT NETFLIX AND CHILL DATE OUTFIT
If you can't stop wondering how cute you'll look together in your matching undies on your next Netflix and chill date, that's okay. Because you totally will! After keeping your secret hidden all day, it'll be fun to cuddle up in your matching couples underwear set and binge your latest favorite series in the evening. And what relationship couldn't use some more fun these days?
3. YOU CAN MATCH WITHOUT BEING A FASHION VICTIM
Matching underwear will never make you look like a fashion victim. If you've ever seen a couple wearing matching outfits out in public, you know that's not true. I can't be the only one who thinks it can be downright cringe-worthy! Matching underwear will never look like you're trying too hard and won't embarrass you. I promise.
4. YOU CAN COORDINATE WITHOUT GIVING UP YOUR INDIVIDUALITY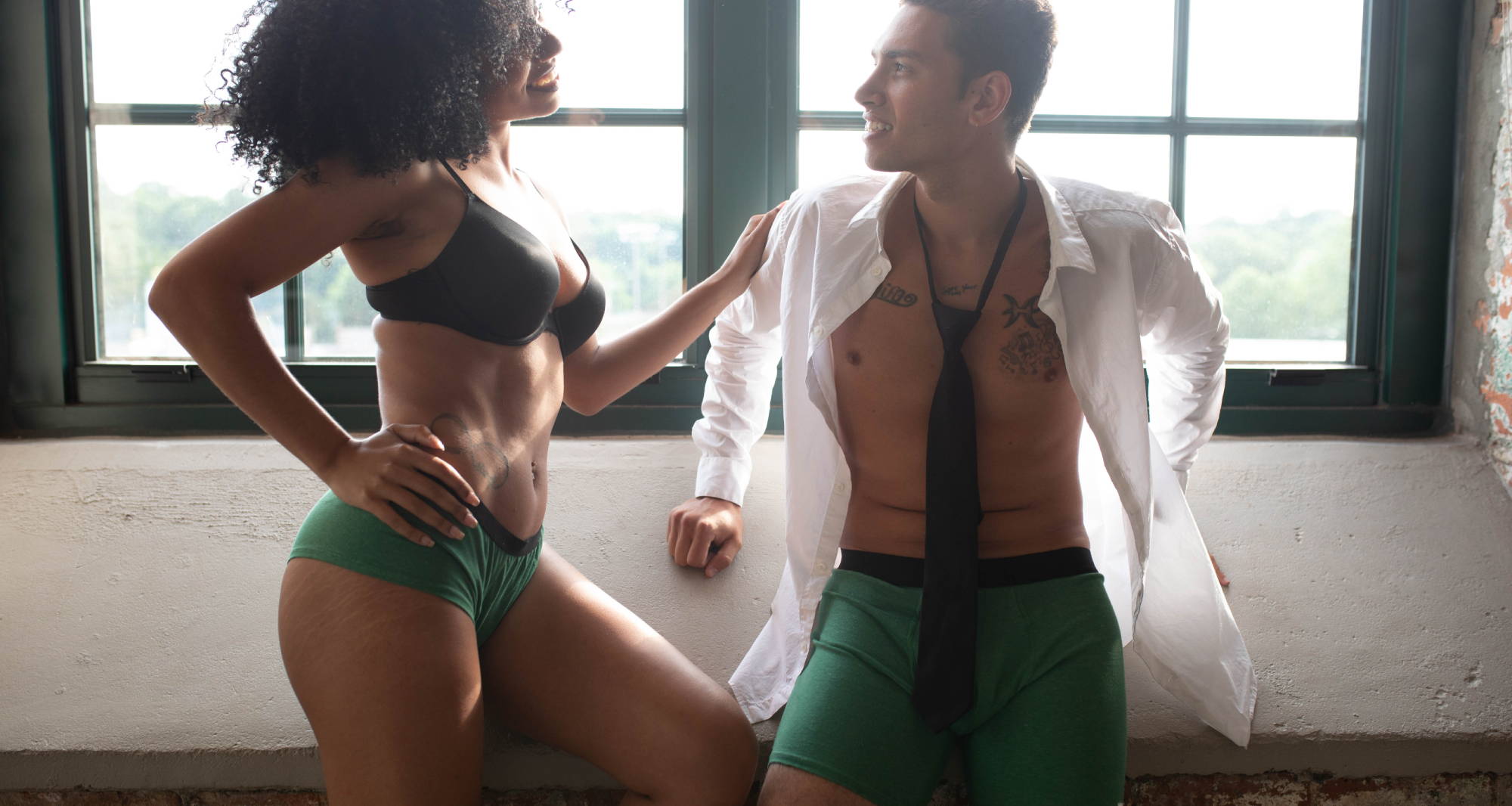 When selecting a couples underwear set, you can focus on matching the color or pattern, not the cut. Of all the times in a relationship that compromises are called for, selecting underwear shouldn't be one of them. Decide on a color or pattern together and then choose your own fit. Good teamwork is about working together—and respecting your differences.
If you're part of a same-sex couple and one style of underwear fits you both best, then by all means go for it! Buy the same. But if that's not the case, don't make one partner compromise. Match your colors and customize your fits so everybody is happy.
Alright, now let's get into it: check out these five very different eco-friendly underwear options to find a set that's perfect for you and your other half!
5 ECO-FRIENDLY OPTIONS FOR MATCHING UNDERWEAR FOR COUPLES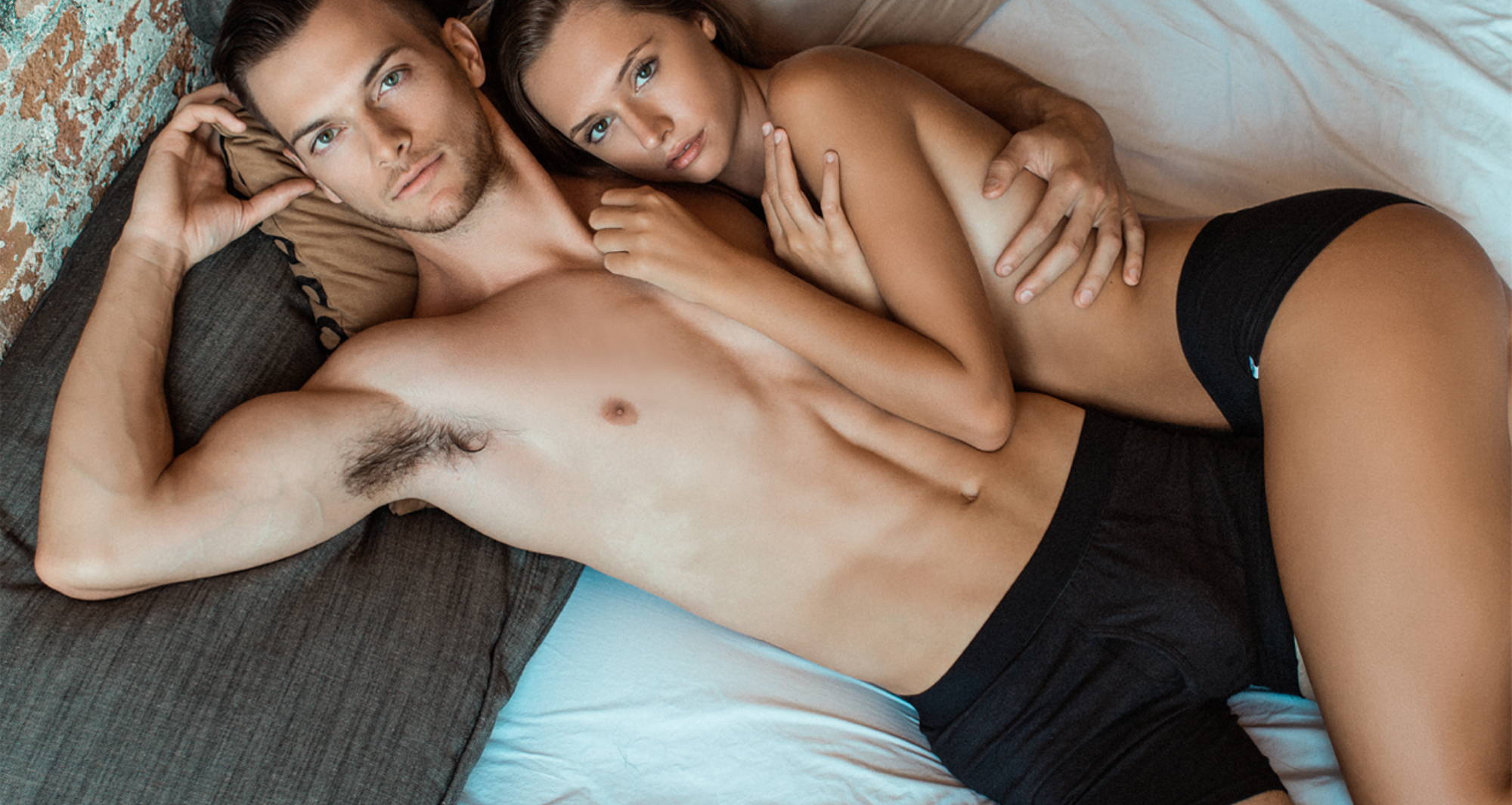 Materials | WAMA's underwear is made from 53% hemp, 44% organic cotton, and 3% spandex.
Eco-friendliness | Hemp is one of the most sustainable fabrics that exist! And the use of only organic cotton means fewer pesticides were used in its production as well. All fabric is dyed in a facility that is Oeko-Tex certified to ensure it is free of harmful substances. They are also a Green America Certified Business (and PETA-approved, animal lovers!).
Size range | XS-3XL for women, S-4XL for men
Price range| $24-$28 (with discounts for multipacks)
Of course, it's no surprise that the pioneer of the hemp underwear industry is my first choice! It's hard to beat super soft and breathable hemp when looking for the best fabric for your next pair of underwear. And why wouldn't you want the clothing covering your privates to be antibacterial, with anti-odor properties? WAMA's wide selection offers four different styles for men and five for women, so you're certain to find the right fit for both your bodies. Plus, choose from two different styles of bralettes for women that match too!
TOP PICKS
WAMA's signature green color is super cute and unique. Show your commitment to "green" living (see what I did there?) by choosing from any one of WAMA's underwear styles in this color. Or go for mens boxer briefs, women's hipster panties, or bikini underwear in one of four different nude colors. Like to keep it even simpler? For you minimalists, you can't go wrong with mens briefs and women's thong underwear in black. Sexy and simple.
WEBSITE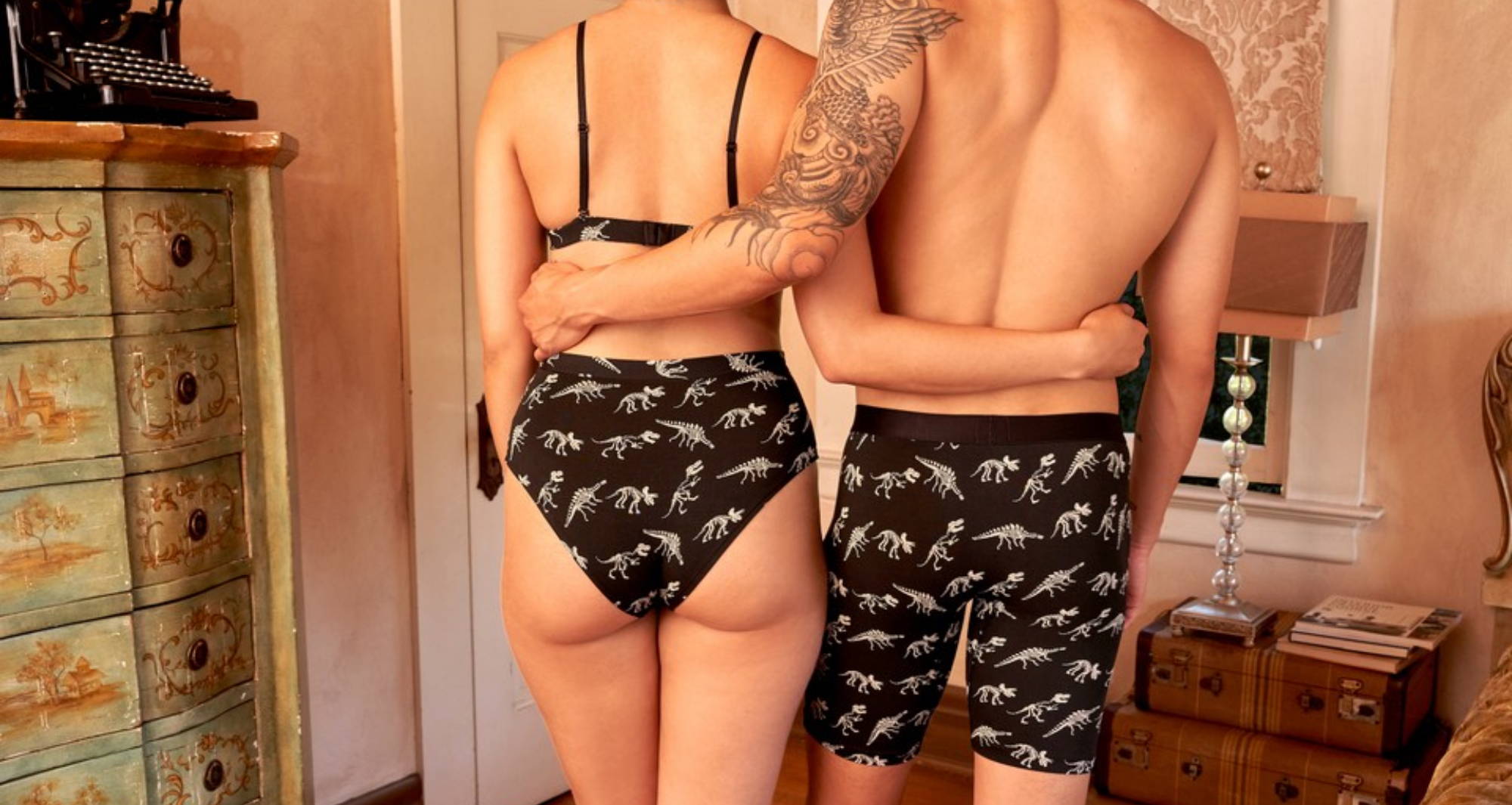 Materials | Choose from organic stretch cotton, nylon/spandex that uses 9% recycled nylon, and micro-modal made from beechwood fibers.
Eco-friendliness | Dedicated to utilizing organic and recycled materials when possible, MeUndies also fair trade practices, living wages, and transparency with all vendors.
Size range | XS-4XL for women, S-4XL for men
Price range| $14-$34, with discounts for members
MeUndies is committed to using ethically-sourced materials. Their underwear offerings include organic stretch cotton, nylon that partially utilizes recycled materials, and micro-modal made from beechwood trees. Nylon underwear is not normally the most environmentally friendly, but here you can get some that are partly made with recycled nylon, which makes it more sustainable. Now that feels good.
TOP PICKS
If you and your bae love bright colors and silly prints, you're sure to find one that makes you smile here. Choose a print celebrating your favorite holiday or denoting your astrological sign. Need a steady stream of couples underwear each month? You can sign up for a membership and save up to 30% on a new set every 30 days!
WEBSITE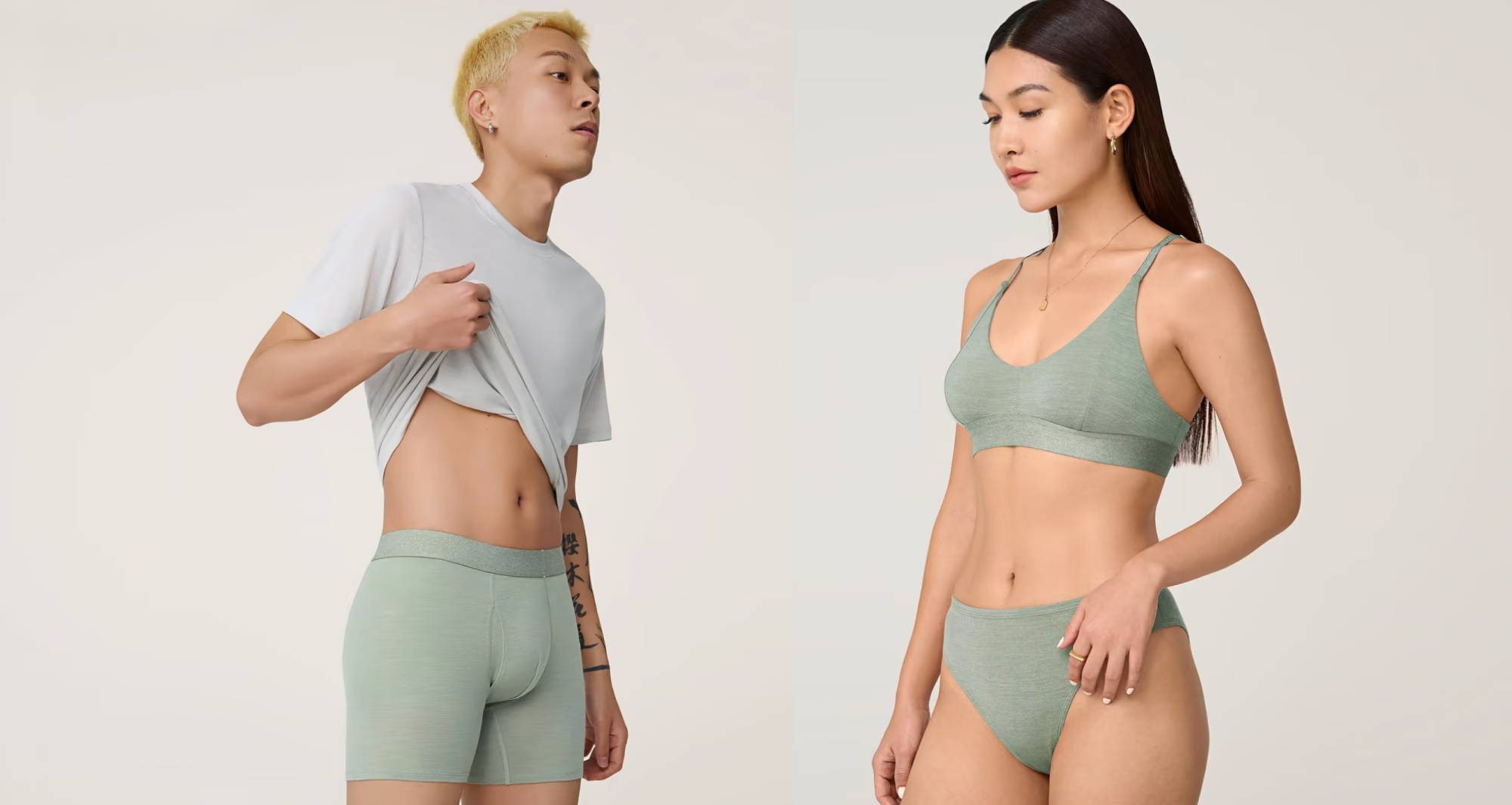 Materials | Allbirds underwear is made from their custom blend of eucalyptus trees, merino wool, plastic bottles, and a touch of recycled nylon.
Eco-friendliness | Allbirds is dedicated to creating more sustainable fashion. By using regenerative agriculture, renewable materials, and responsible energy, their aim it to become carbon neutral and then climate positive. They are investing in carbon offsets until they reach climate positivity themselves.
Size range | XS-3XL for women, S-2XL for men
Price range| $18-$24
Allbirds may be most well-known for their shoes and athletic gear, but their offerings do include undies too. And they've made a commitment to sustainability that includes a pledge to cut their carbon footprint in half by 2025! Which is definitely sexy. They like to use materials sourced from wool, eucalyptus trees, and sugarcane. Sorry, no sugar panties though, I checked! ;)
TOP PICKS
Your matching color options for men and women are just five, but basic white gets replaced by their retro-inspired Kaikoura White option. Don't worry about looking old-fashioned though. Thanks to their minimalist cuts, their women's shorties and men's boxer briefs look up-to-the-minute modern.
WEBSITE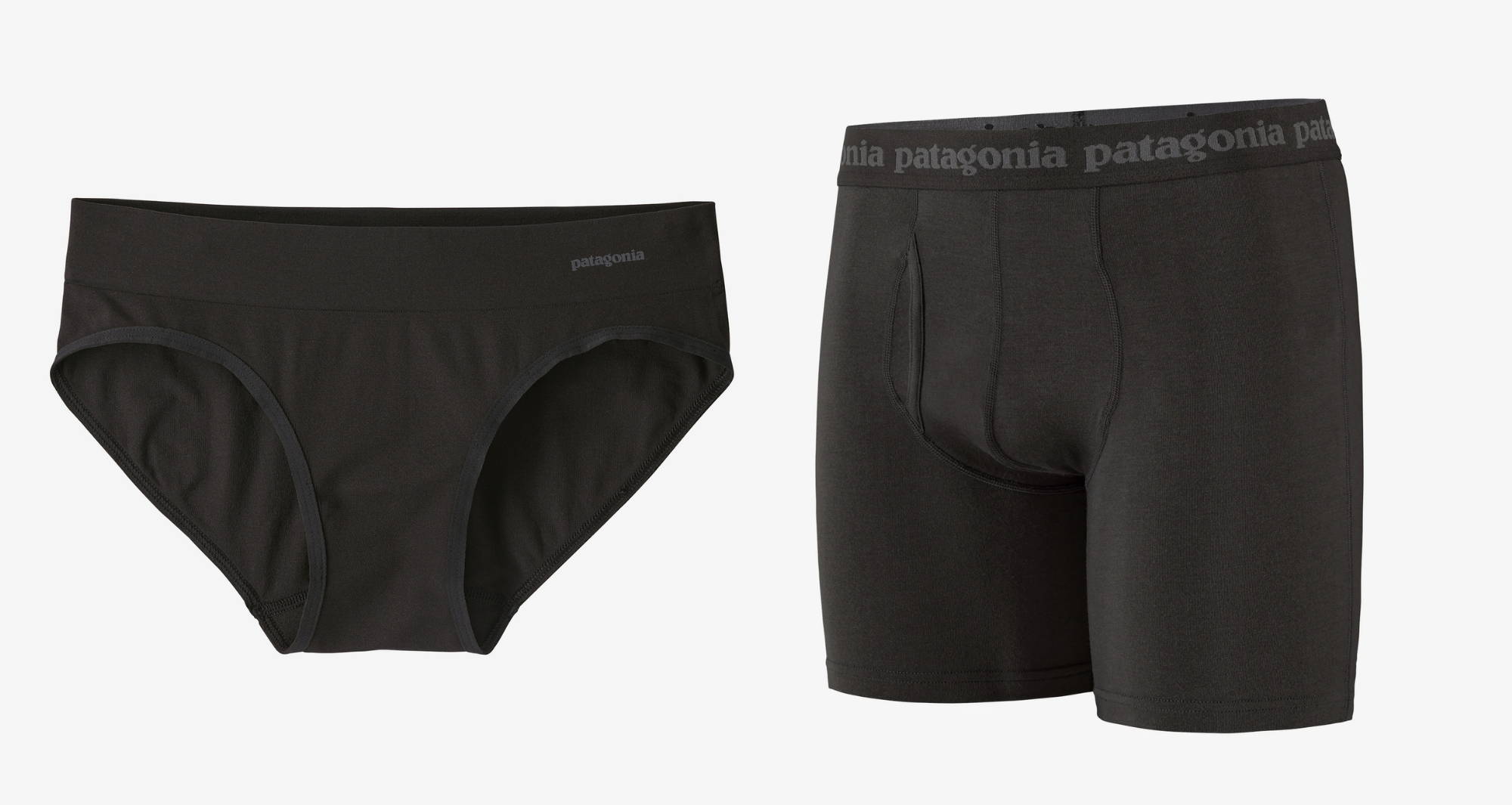 Materials | Choose from underwear made of spandex and either TENCEL™ lyocell made from wood pulp or recycled nylon.
Eco-friendliness | Patagonia is a member of the 1% for the Planet alliance and since 1985, they have been donating 1% of their sales to the preservation and restoration of nature. They're transparent about their carbon footprint and the steps they're taking to decrease it, as well as their supply chain and vendors.  87% of their line is Fair Trade Certified™ sewn. 
Size range | XS-XL for women, S- 2XL for men
Price range| $22- $34
You've likely seen Patagonia coats (you may even have one yourself), but this eco-conscious company also makes underwear and sports bras ideal for active couples and sports-minded partners. They also offer underwear for men and women that utilizes either fibers made from wood pulp or recycled nylon.
TOP PICKS
Active couples and outdoor enthusiasts can't go wrong with women's active briefs and men's essential boxers (with 4½" inseam) in black. Bonus: For women who love to exercise (like me!), you can choose one of three different coordinating sports bras, made partly from recycled polyester.
WEBSITE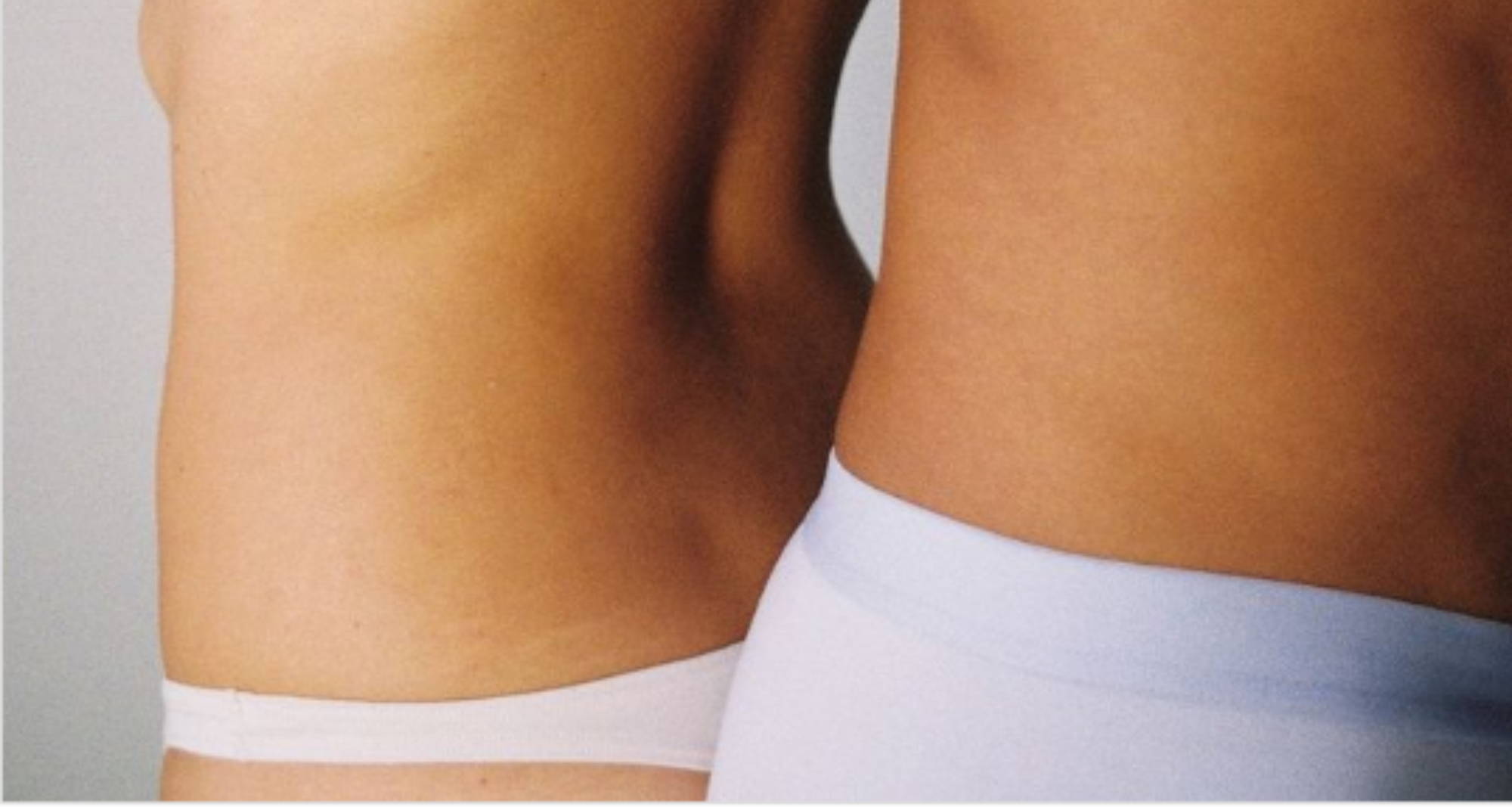 Materials | 95% GOTS Certified organic cotton and 5% elastane
Eco-friendliness | The Nude Label is committed to using organic cotton, no pesticides, non-toxic and hypo-allergenic dyes, and natural farming methods. Their "slow production" method ensures all workers are paid a living wage at their factories in Spain and Portugal.
Size range | XS-XL for women, S-XL for men
Price range| $23- $34 with discounts for 3 or more
You may already know about The Nude Label's minimalist and nature-inspired colored bathing suits, but they also make underwear for men and women. If you're a fan of cotton underwear and appreciate the benefits of organic cotton vs cotton, you'll appreciate their range of beautiful solid color organic cotton underwear, in their signature form-fitting minimalist designs.
TOP PICKS
Choose mens trunks or a cheeky women's culotte cut in a bold color like Dandelion, Lilac, or Chili for your matching underwear and you'll never have trouble finding them in the drawer!
WEBSITE

COUPLES UNDERWEAR IS EVEN MORE FUN WHEN IT'S ECO-FRIENDLY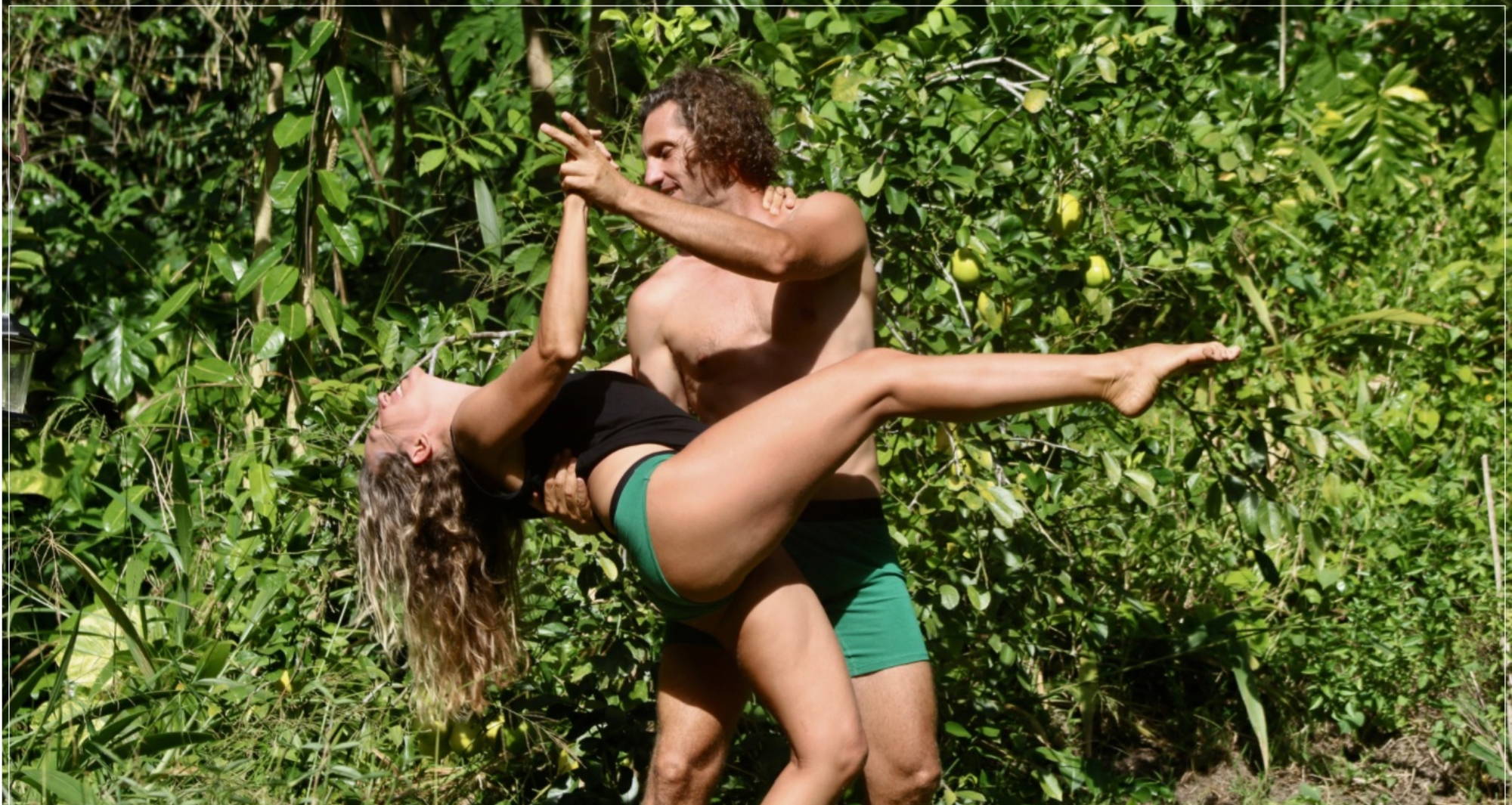 Is the couple that wears matching underwear more likely to stay together? I don't know. But I do think they'll have a bit more fun. And hey, it's a much smaller commitment than matching tattoos (just saying)!
Regardless, when your couples underwear is eco-friendly like the 5 options I've shared with you here, you can also relax knowing that you aren't only showing your love for one another but also for our Earth and the generations yet to come. That's a couple that thinks ahead!
Have you and your partner ever worn matching underwear for couples? After reading this, do you want to get a couples underwear set? Give me the low-down in the comments!
---
---