Posted on
|
0 Comments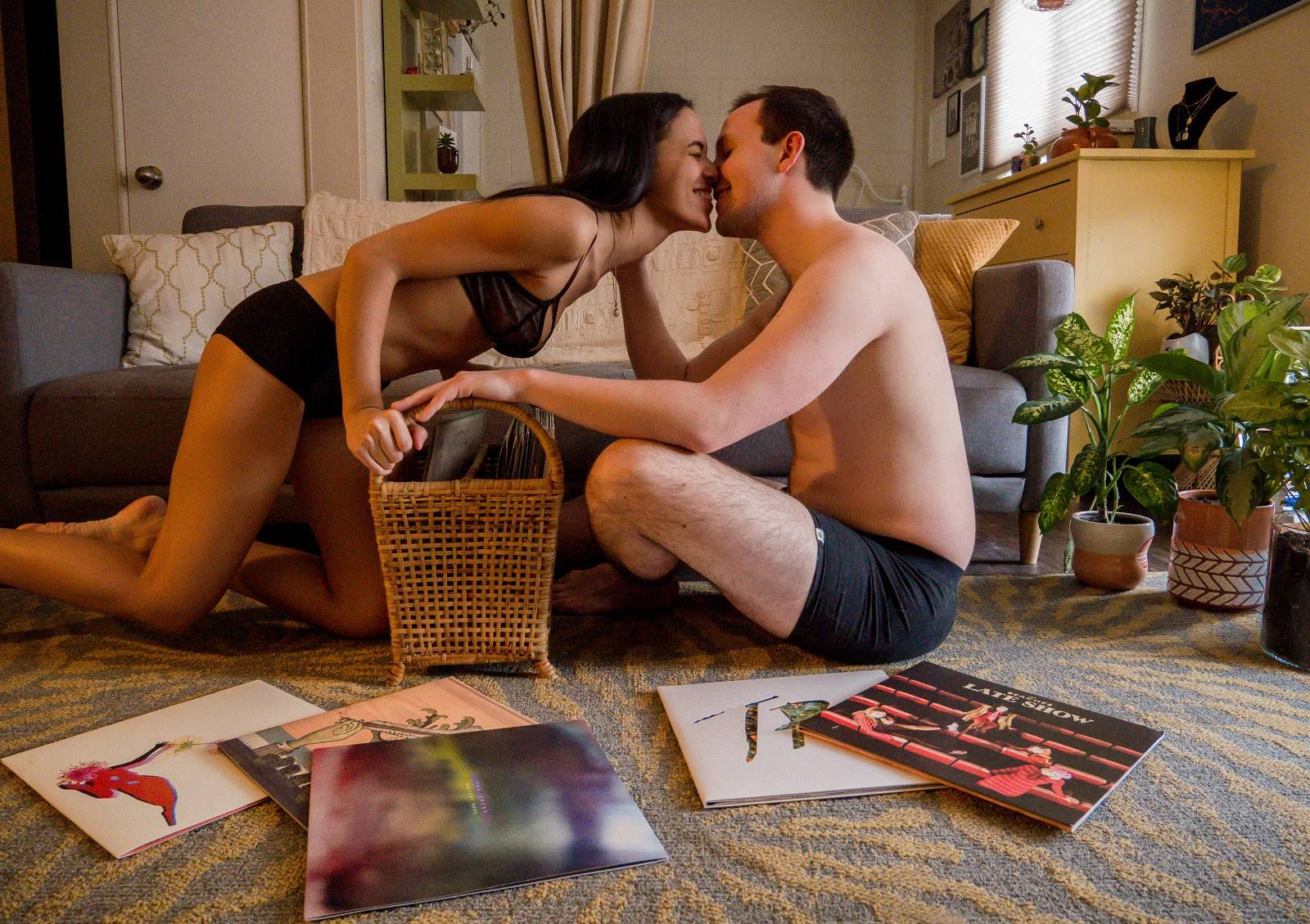 Shopping for Sustainable Underwear is a big step into updating your almost fully, yet growing sustainable wardrobe. With so many sustainable underwear brands claiming that their fabric is the "cleanest" and "most breathable" how can you know that you are making the right decision?
For me, I want to be able to confidently purchase from a brand whose ethos is aligned with mine, and I'll admit, my sustainability standards are pretty stringent, especially when it comes to Ethical Lingerie and Ethical Underwear.
In this guide, you will find some of the best sustainable underwear brands along with some newcomers. As I break down each material that best aligns with sustainable underwear, you will find some interesting facts about the materials, the production processes and what innovative features they carry.
Most importantly, we all want Eco Friendly Underwear that is the most comfortable, am I right?
Read on to pick your favorite.
5 Most Sustainable Fabrics for Sustainable Underwear
(table of contents)
The world's most sustainable fabric, hemp, should be your #1 go-to when switching to sustainable underwear. I mean, after all, it is the world's most sustainable fabric :)
Hemp has been used for centuries as it has many benefits and is super versatile. Although it remained illegal in the United States, our president Donald Trump actually signed the 2018 farm bill which legalized the cultivation of hemp in America. This is huge as it opens many doors for the hemp industry in the US!
Why Hemp Underwear?
Farming: Sometimes referred to as a miracle crop, hemp is amazing as it requires about 50% less water compared to cotton and requires no pesticides or herbicides to grow. Hemp also replenishes the soil to help grow more right after.
Manufacturing: Completely sustainable manufacturing process known as "retting" without the use or need of chemicals.
Anti-bacterial: Hemp fabric is naturally antibacterial protecting your privates the all-natural way. Who doesn't want naturally antibacterial underwear?
UV Protection: Hemp clothing is known to have natural UV protection from the sun. After a recent lab test, it was found that hemp fabric is rated at the highest level for UV protection at UPF 50+ proof!
Durable: Hemp is known to be the strongest natural fiber.
Sustainable: Hemp is the world's most sustainable fabric!
Where to Buy Hemp Underwear?

WAMA Underwear:

Leaders in sustainable hemp underwear for both men & women.

Free Shipping in the US + Free returns & exchanges.
2. Organic Cotton Underwear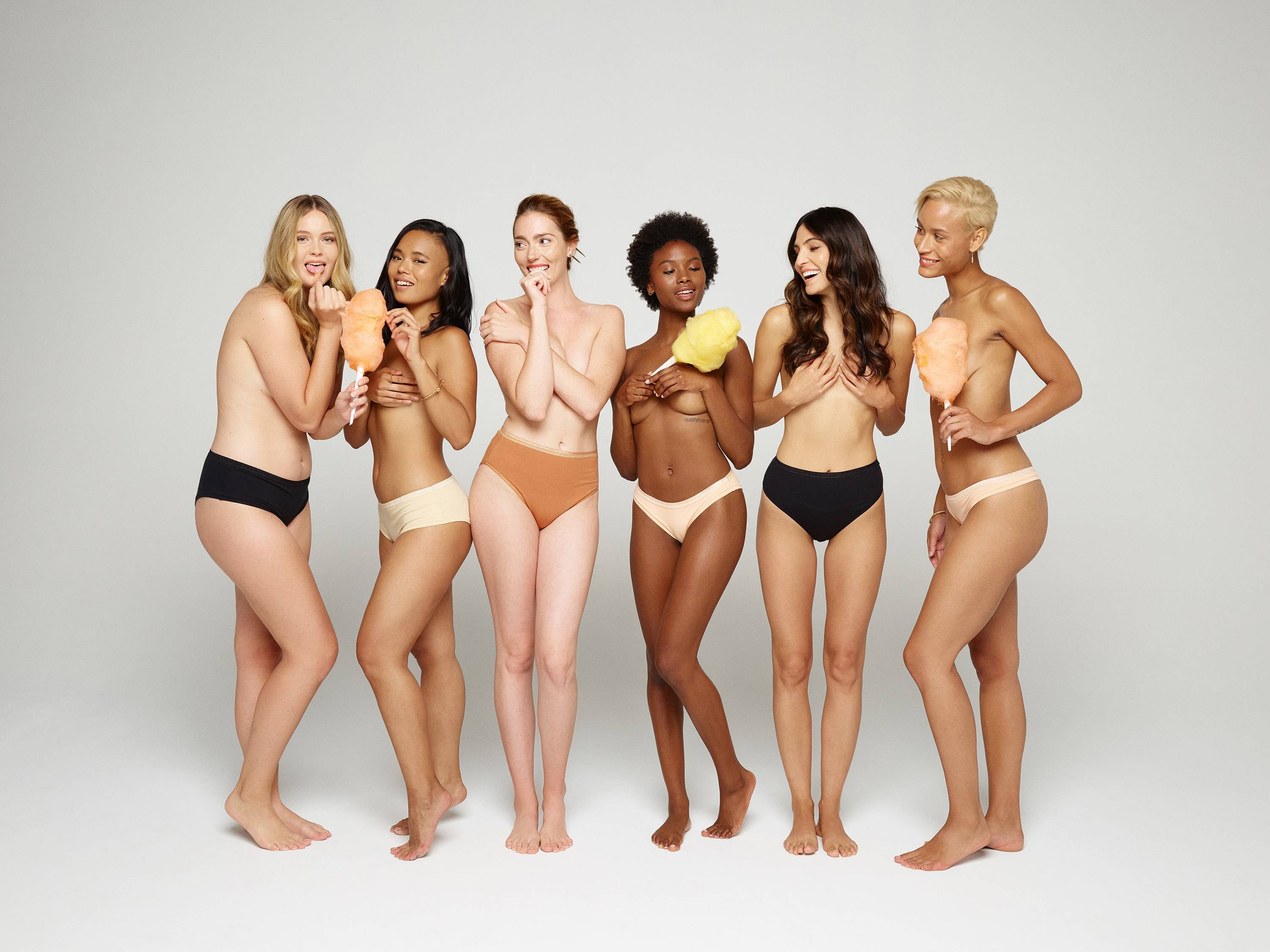 Are you a fan of cotton underwear? Then making the switch to organic cotton underwear should be very easy for you!
Cotton is a mass-produced crop because of its popularity. Therefore, cotton is sprayed by more chemicals than any other crop in the world. Gross. Cotton accounts for 16 percent of global insecticide releases. Super gross. I'll stay away - no thank you.
Organic cotton, on the other hand, is the more sustainable version if you like how cotton feels on your body and you should definitely make the switch. Organic cotton is grown without the use of pesticides and sometimes use insects to kill pests instead of harmful chemicals.
To be 100% safe when opting for organic cotton products, make sure to buy from brands who are GOTS Certified ensuring the organic status of their organic cotton fabrics.
Why Organic Cotton Underwear?
Farming: This is where organic cotton shines over cotton production as organic cotton isn't treated with pesticides, herbicides, pesticides, and genetically modified organisms.
Manufacturing: Organic cotton manufacturing is also much more sustainable compared to conventional cotton avoiding the heavy use of chemicals.
Farmers: Making the switch from conventional cotton to organic cotton means you are supporting better lives for cotton farmers, helping workers stay away from harmful chemicals.
Soft: Surprisingly, organic cotton can be softer and feel better when touching your skin.
Sustainable:

More sustainable than conventional cotton.



Where to Buy Organic Cotton Underwear?
Knickey Free from Pesticides, Toxins, Carcinogens and Other Harmful Chemicals. No GMO Seeds. Super Soft, Hand-Picked Cotton. Free Shipping on $55+
Y.O.U Underwear:

Stylish organic cotton underwear for men and women that lets you look good, feel good and do good

.
The sustainability of bamboo fabric is a slippery slope. Bamboo is manufactured via the same viscose process as rayon, which is produced through a highly intensive chemical process.
When bamboo is processed into rayon, no trace of the original plant is left. Although a bamboo plant can resist the growth of bacteria, there is no evidence that rayon made from processed bamboo is also antibacterial.
What I know is this: Bamboo fabric actually doesn't exist.
(Sources: Federal Trade Commission, Natural Resources Defense Council, Inc.)
Are you still wary about Bamboo Underwear? Well, honestly you should be.
Below are some deeper points I really want you to pay attention to, especially when it comes to "Why NOT Bamboo Underwear." Some points may surprise you, and other aspects perhaps you saw coming. I just think it's important to understand all sides before investing in something as important as Sustainable Underwear.
Here we go.
Why Bamboo Underwear?
Farming: Quick-growing with no need for pesticides or any other hazardous chemicals. This is a successful crop for farmers as the market demand for bamboo shoots and trunks is strong due to the surprising number of uses for the crop. Currently, bamboo is used in more than

1,500 products

.
Breathable: Moisture-wicking, similar to cotton, leaving the skin nice and dry.
Soft: The fabric is lighter, silkier and much softer than cotton fabric.
Hypoallergenic: Bamboo is naturally hypoallergenic, meaning it is less likely to cause an allergic reaction in sensitive individuals.
Colorfast:

Bamboo absorbs organic and natural dyes more rapidly and thoroughly, with less dye use than cotton, modal or viscose.
Where to Buy Bamboo Underwear?
Boody:

Sustainable and ethically crafted bamboo clothing for women, men and babies. Offering basics that are all about slow-fashion styles.
Why NOT Bamboo Underwear?
Facts are facts. Now it's up to you to decide if Bamboo Underwear is the direction you want to go (or probably most likely will not go) for your next "sustainable" purchase.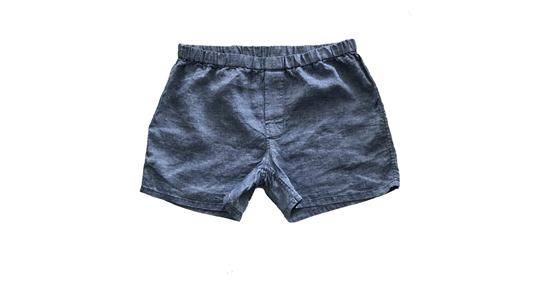 After hemp, Linen Underwear is the most sustainable choice if hemp underwear isn't your thing. I'd recommend going with linen underwear since it is still more sustainable than organic cotton or bamboo.
Producing linen is a time-intensive, yet super clean process that includes various steps such as planting, harvesting, separating fibers, spinning, retting and drying. The result: a fabric that is rich in great elements, such as having great antibacterial properties, breathability, and quick-drying ability.
How's that for sustainability?
Why Linen Underwear?
Where to Buy Linen Underwear?
Linoto: 100% linen boxer shorts are made entirely from recovered and leftover Linoto fabric. Perfect for lounging, sleeping, or wearing under your pants, Linoto linen underwear is the perfect gift for men and women.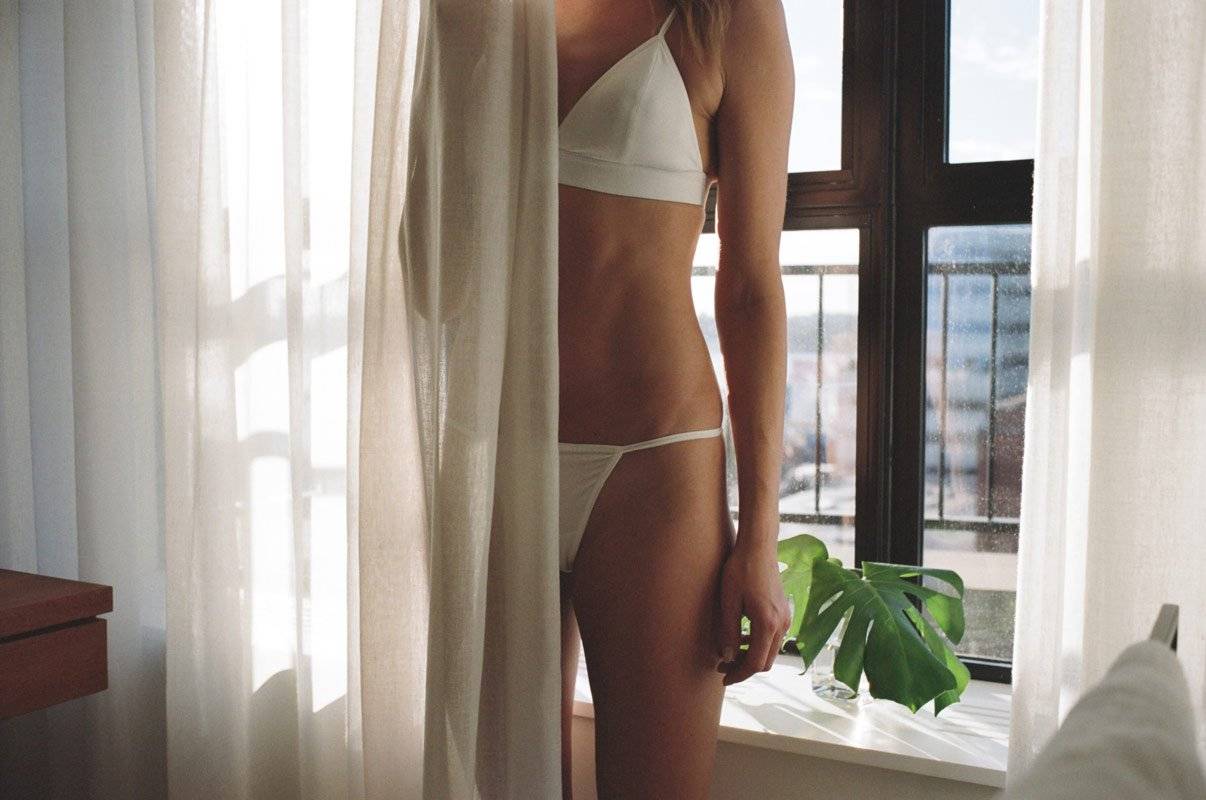 Tencel is so often compared to cotton, and with the new emergence of the unbeatably silky smooth and stretchy feel, this man-made fiber from natural sources has me raising my eyebrows.
Would Tencel Underwear be considered sustainable or not sustainable?
Regenerated from wood cellulose, typically of Eucalyptus, the manufacturing process requires less energy and water than cotton and is 50% more absorbent than cotton. The closed-loop production process means that the solvent used to turn the wood pulp into fiber is recycled time and time again to produce new fibers and minimize harmful waste.
When creating Tencel Underwear, the fabric goes through a patented Lyocell manufacturing process, which is much cleaner of the conventional viscose process by which synthetics and bamboo are used. By eliminating the use of carbon disulfide, Tencel has more of an environment-friendly process.
By using trees grown on marginal land with higher cellulose yields than cotton, and less energy in fiber manufacturing than viscose, I'd say Tencel holds a spot on the winners' list for Sustainable Underwear.
Naturally soft and smooth to the touch, Tencel Underwear will keep you pleasantly comfortable.
Why Tencel Underwear?
Where to Buy Tencel Underwear?
Vyayama: Natural alternative to synthetic activewear. Created with innovative, custom-designed natural fabrics in Europe.  

St. Basics:

These basics are the most feel good basics you'll ever wear. In fact, they sport a 90-day feel good guarantee.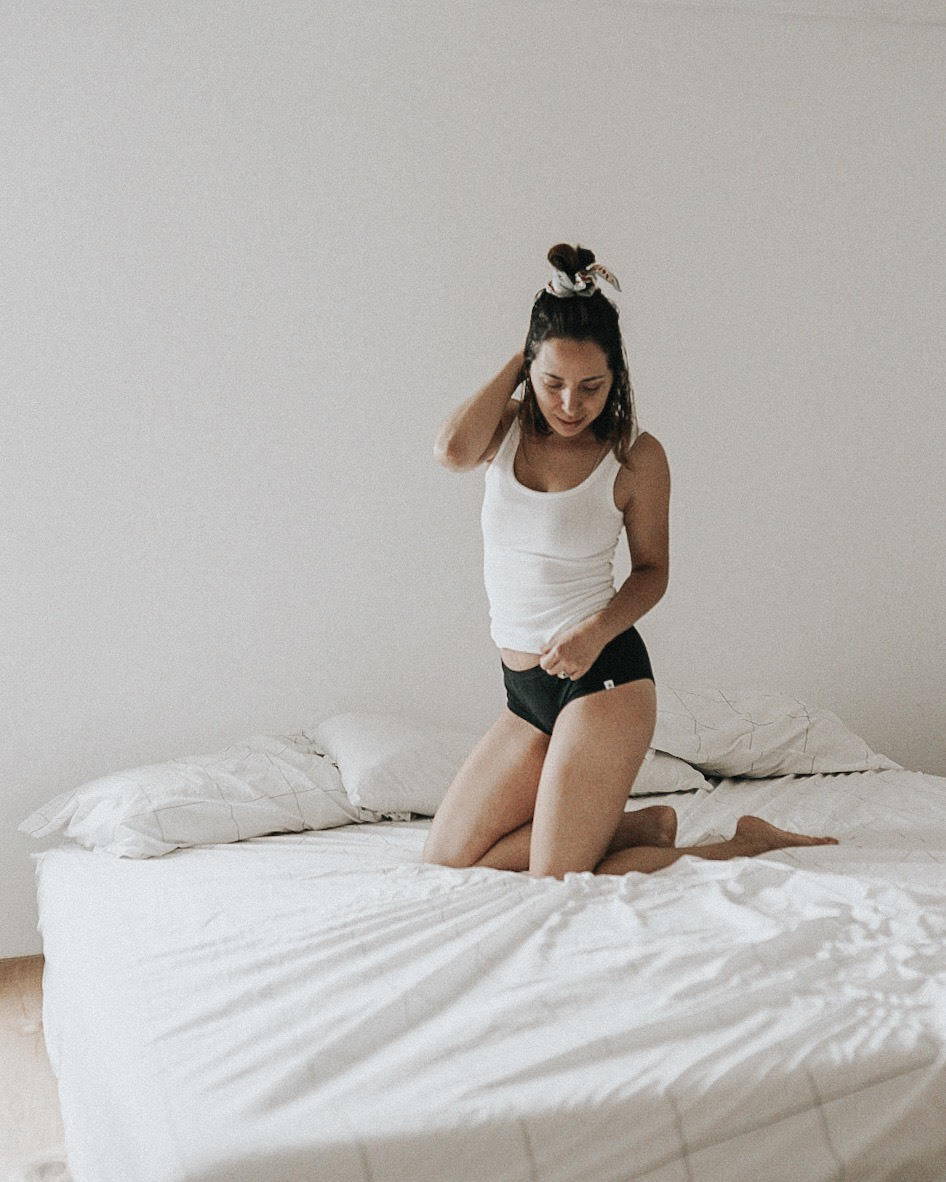 As you can see, there is a sea full of ethical underwear, ethical lingerie, and sustainable underwear brands that you could dip your toes into, but you should choose wisely. Our Ultimate Ethical Guide to Sustainable Underwear is here for you to use to your advantage, and see that no matter which plant, fiber or material that calls to you, the best decision to make before purchasing is an and educated decision.
The 5 sustainable fabrics mentioned above are the most sustainable fabrics when it comes to clothing and this is where you should limit your searches for sustainable underwear. From these 5 options you should be able to find what suits you best.
The key points to look at when purchasing Sustainable Underwear are sustainable farming practices, clean production processes, fair labor laws, quality and longevity of the final product and knowing if the material is biodegradable for use when finished with the product.
What is your favorite sustainable underwear? Let us know!