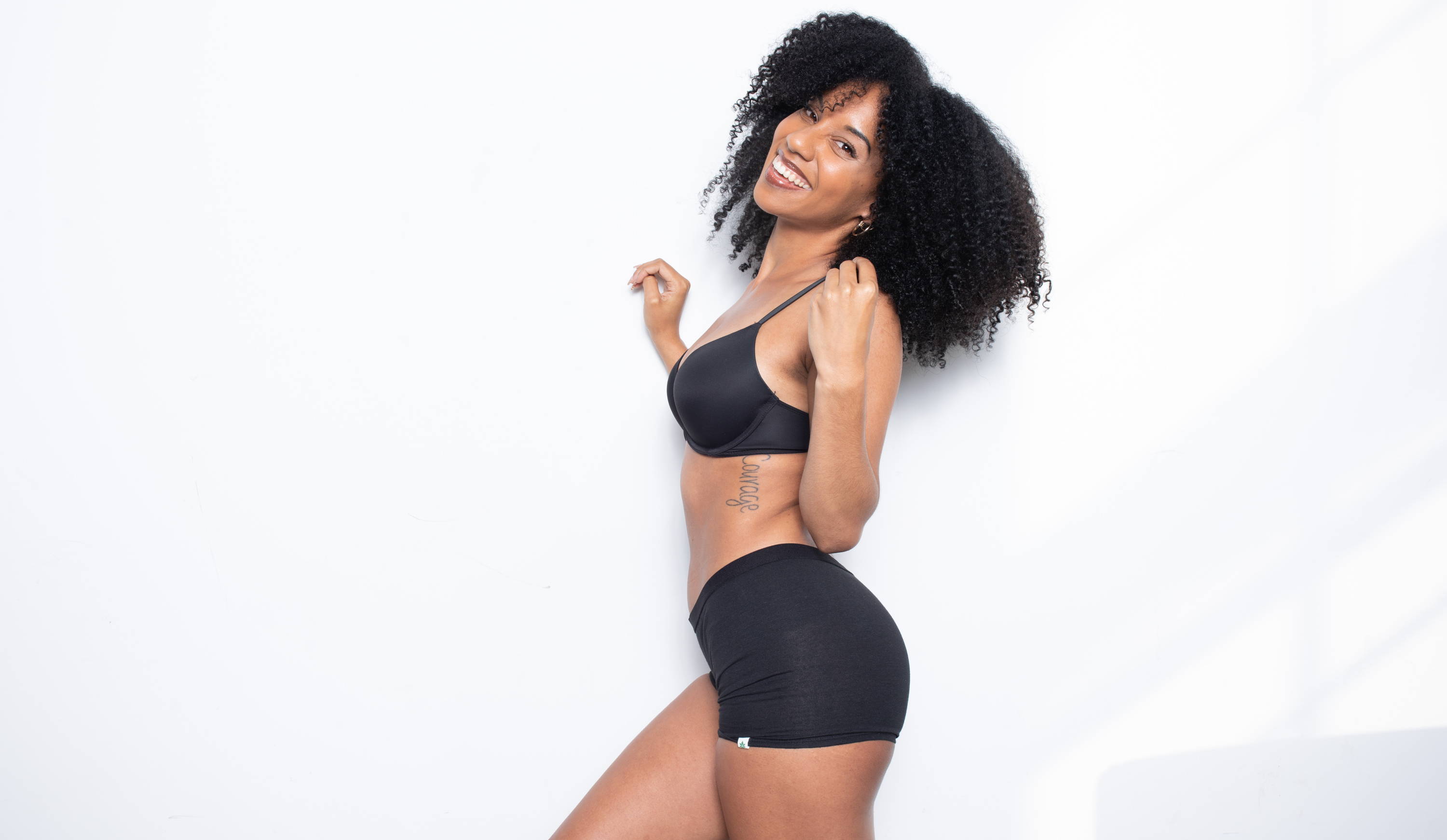 But what are boy shorts exactly? Look no further, I've got you covered. We'll dive into the history of boy shorts, how to wear boy shorts, and answer just how are boy shorts supposed to fit.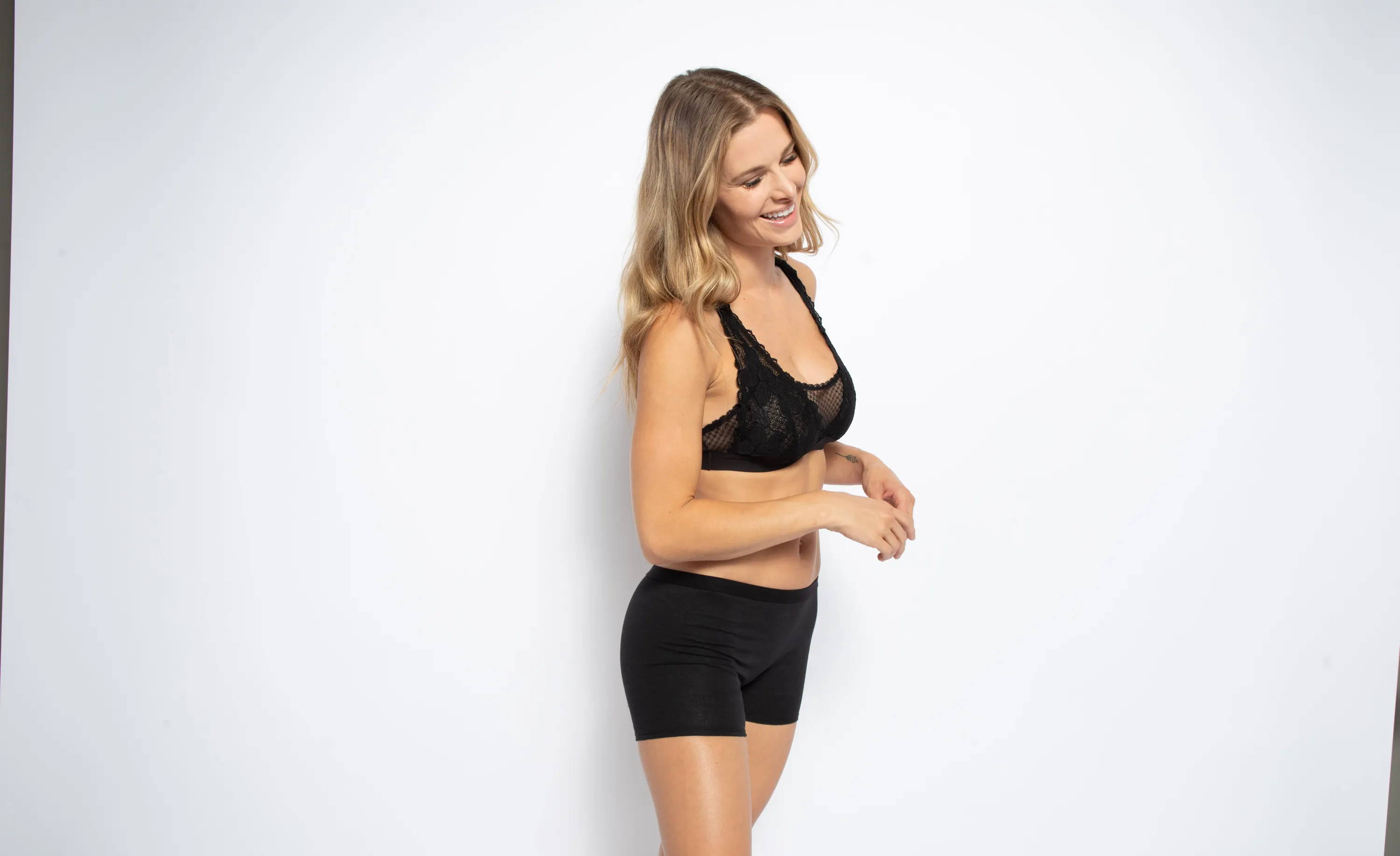 Boy shorts are a style of women's underwear that cover more of the hips and butt than other women's underwear styles. They're shaped like tight shorts, extending past the crotch and butt to cut off along the upper thigh.
Boy shorts are a great underwear option for women of all lifestyles with different tastes and preferences. Whether you're active and want to wear them for your daily exercise routine, or if you're just looking for a more full-coverage style of panty, boy shorts are an underwear drawer must-have. Have you ever been jealous of that cozy kind of length and the unbeatable ability to stay-put from those men's underwear styles? Then boy shorts might just be the perfect fit for you.
WHY ARE THEY CALLED BOY SHORTS?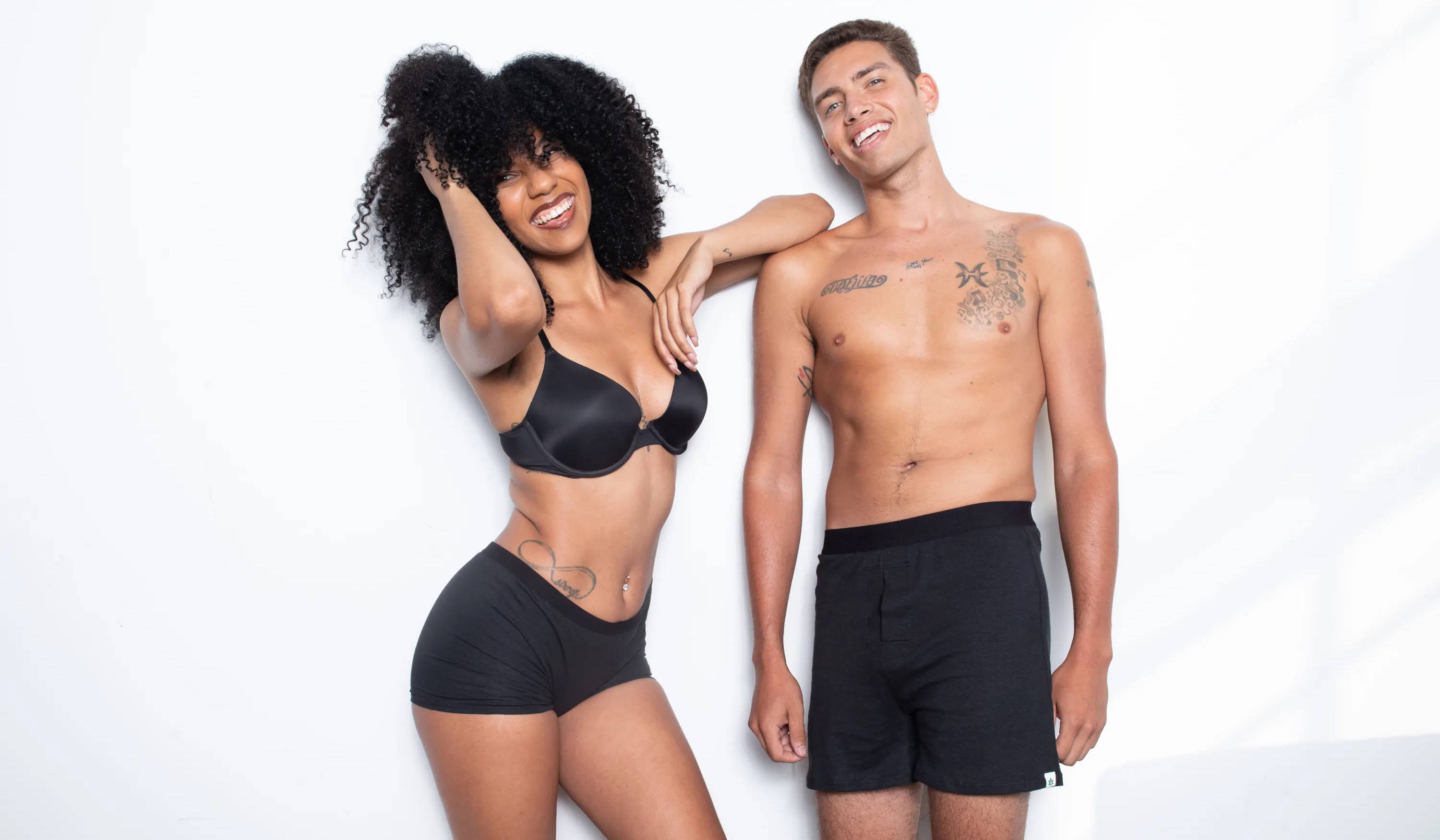 Boy shorts are named as such because they're styled after men's underwear. Think of men's boxers and boxer briefs: they offer far more than the traditional triangle shape of most women's underwear. Boxers and boxer briefs go down to the middle of your thigh, providing extra fabric and warmth.
Some say boy shorts originated from when men's boxers first came into style, and were popularized in the 1930's and were inspired by—you guessed it—professional boxers. Apparently, once men started wearing short-sized undies, active women were inspired to do the same when Elizabeth Miller invented bloomers—which were shorter and wider underpants for women about town.
In any case, the invention of boy shorts was an important one. This longer style of women's underwear provides the perfect fit for everything from relaxing at home to staying warm with an extra layer during winter sports.
HOW ARE BOY SHORTS SUPPOSED TO FIT?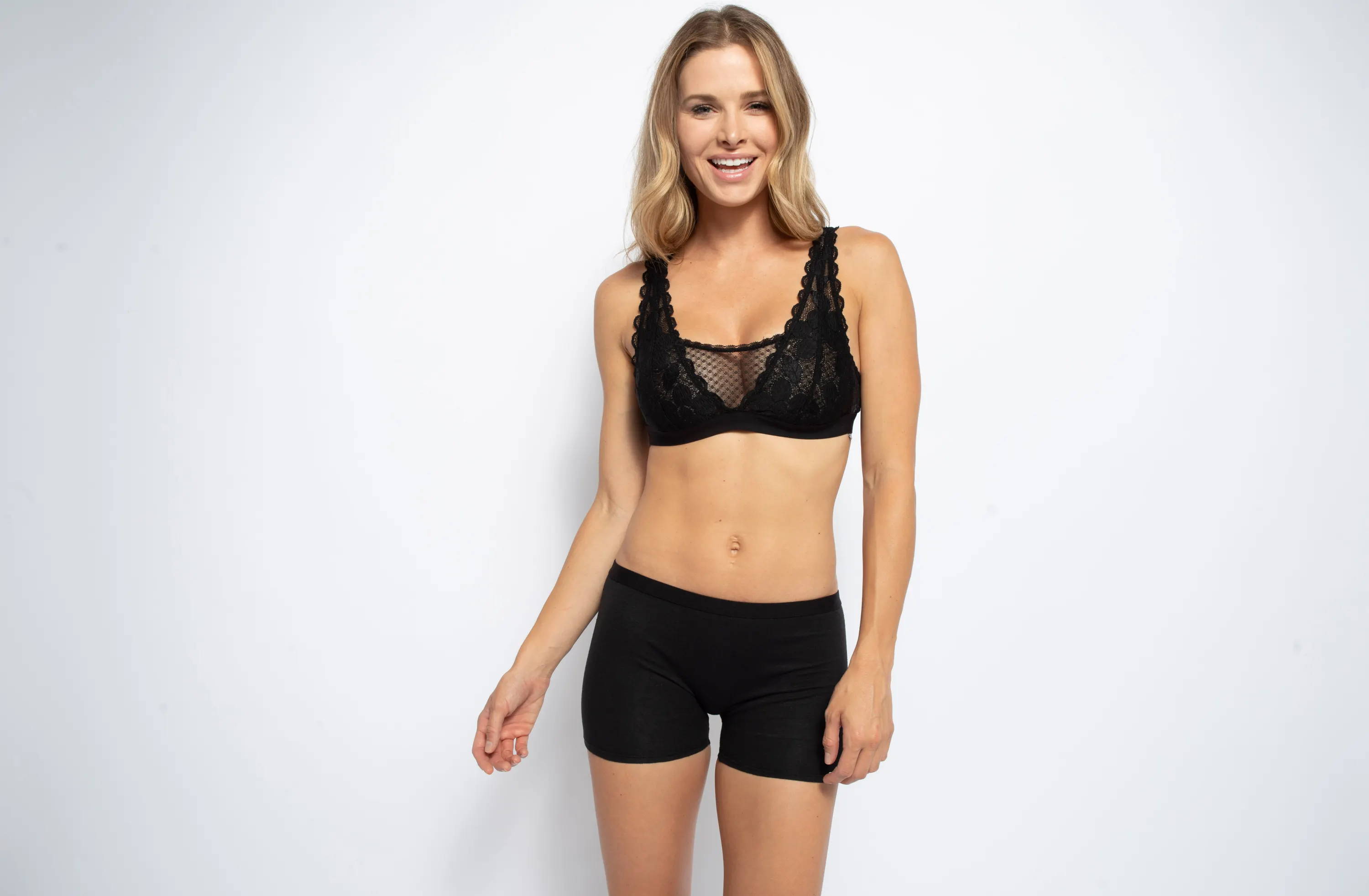 Boy shorts are supposed to fit like a tight pair of shorts: they typically cover from the hip to the upper thigh, while also including the entire butt. Now that boy shorts have been around for a while, some companies have gotten a bit lax with the term. You might see panties being called boy shorts that are really just women's hipsters: underwear that covers the full hip but not the thigh.
Some boy shorts fit longer than others, and some styles even come with a faux fly or buttons. That's what makes them feel surprisingly sexy: even though they're full coverage, you might feel a bit tomboyish or like you're borrowing a pair of your boyfriend's undies. Not to mention, the lengthy fit makes them feel oh-so-cozy all day long with the fullest coverage, so you can bet you'll feel more secure in these undies than just about any other style.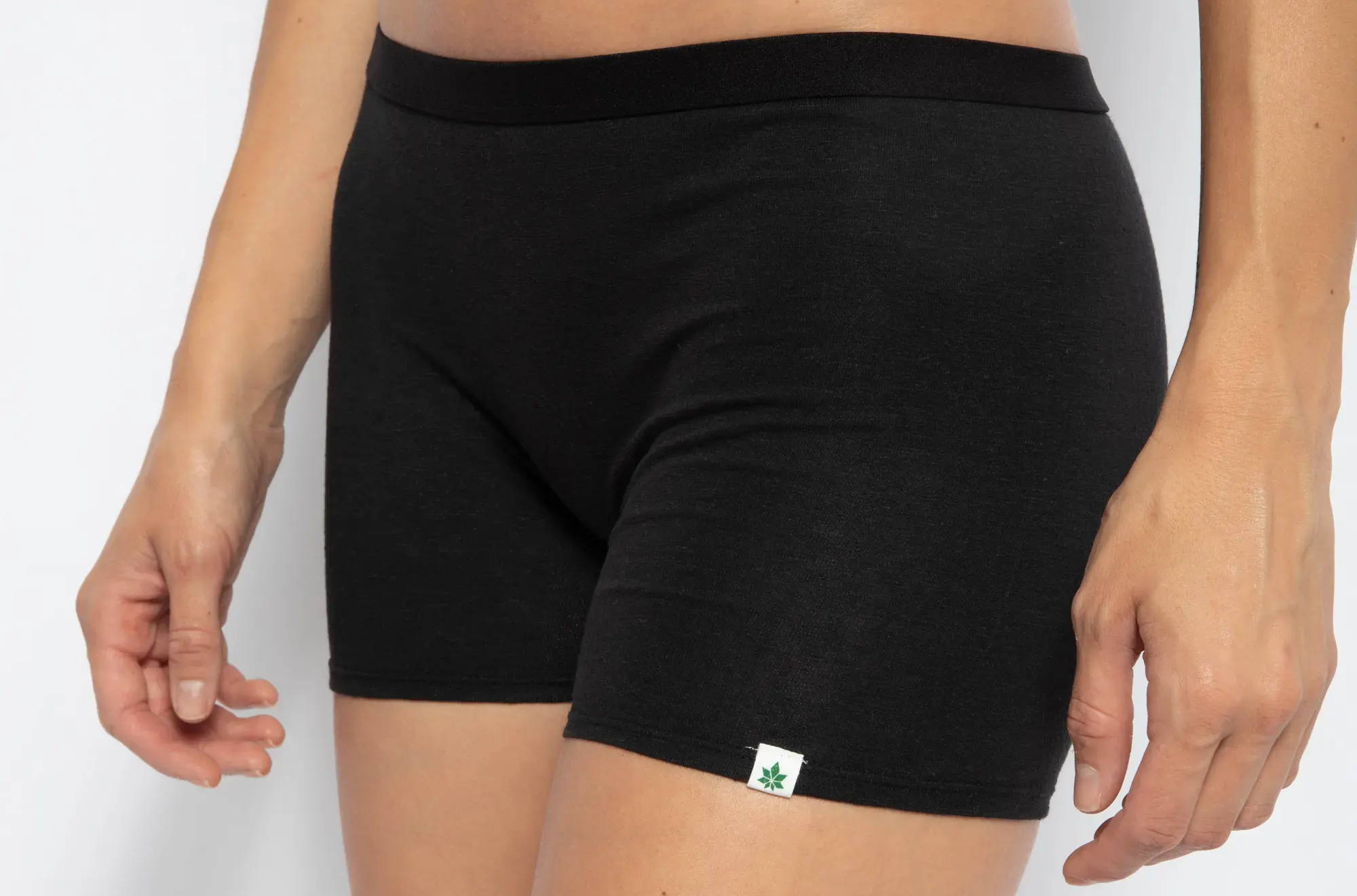 There's more than one way to rock a pair of boy shorts. Their unique length and coverage level make them perfect for all kinds of occasions, activities and climates. Whether you want to wear them as is while doing hot yoga in the tropics or as an extra layer while biking through the mountainside, you'll be comfortable and covered.
Wear Boy Shorts Under Dresses And Skirts
I love boy shorts because the added fabric on the thigh makes them perfect for extra coverage under dresses and skirts. I mean, take one look at a pair of classic boy shorts and you'll see they're conveniently shaped like a pair of bike shorts. Ditch your worries about errant breezes or accidental flashings by slipping on a pair of boy shorts next time you wear a dress or skirt.
Wear Boy Shorts As Activewear
Because boy shorts fit like a pair of exercise shorts, why not wear them as such? Whether you're working out at home or headed to a spin class, boy shorts could be just the answer you're looking for. I love wearing my boy shorts for pilates at home, but if you're going to a public class, I'd recommend slipping on another pair of undies underneath your boy shorts for added protection and coverage.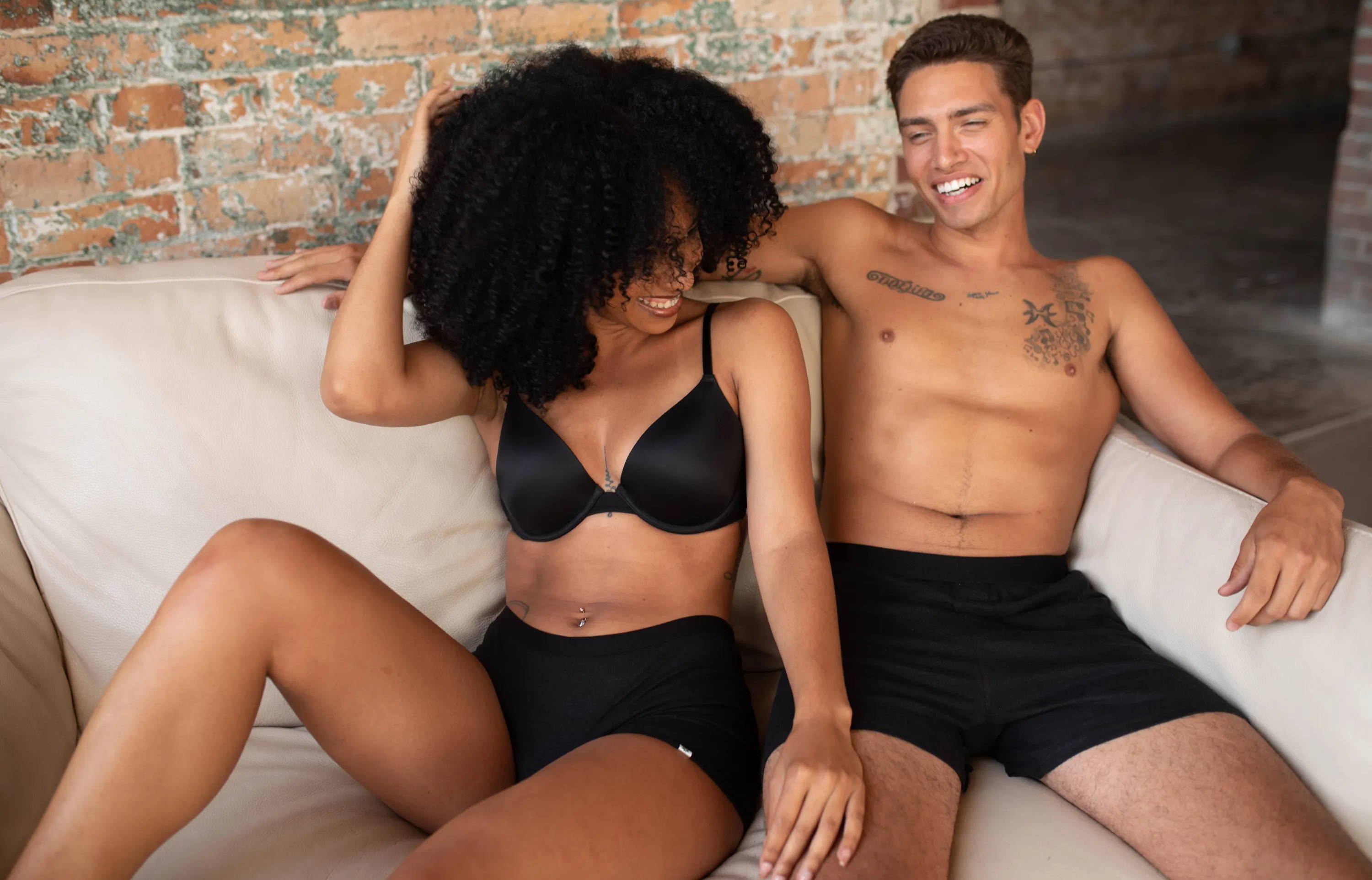 Wear Boy Shorts As Loungewear
Let's be honest, while boy shorts are great for exercising, you really want to wear them just to chill around the house. And I don't blame you! This is my all-time favorite occasion to wear boy shorts. Throw on a sweatshirt and some cozy socks, and you're ready to lounge all day. I'll admit, I've even let this look suffice as a WFH outfit on some of my lazier days.
Wear Boy Shorts Under Thermal Layers
The extra length on boy shorts makes them ideal during colder months as an added layer to stay warm. They're an absolute go-to for chilly days under jeans, sweatpants, or leggings for a little extra coziness. I always choose boy shorts for active winter days, like skiing or hiking, to feel a bit more protected against the harsh elements.
WHAT ARE BOY SHORTS: PROS AND CONS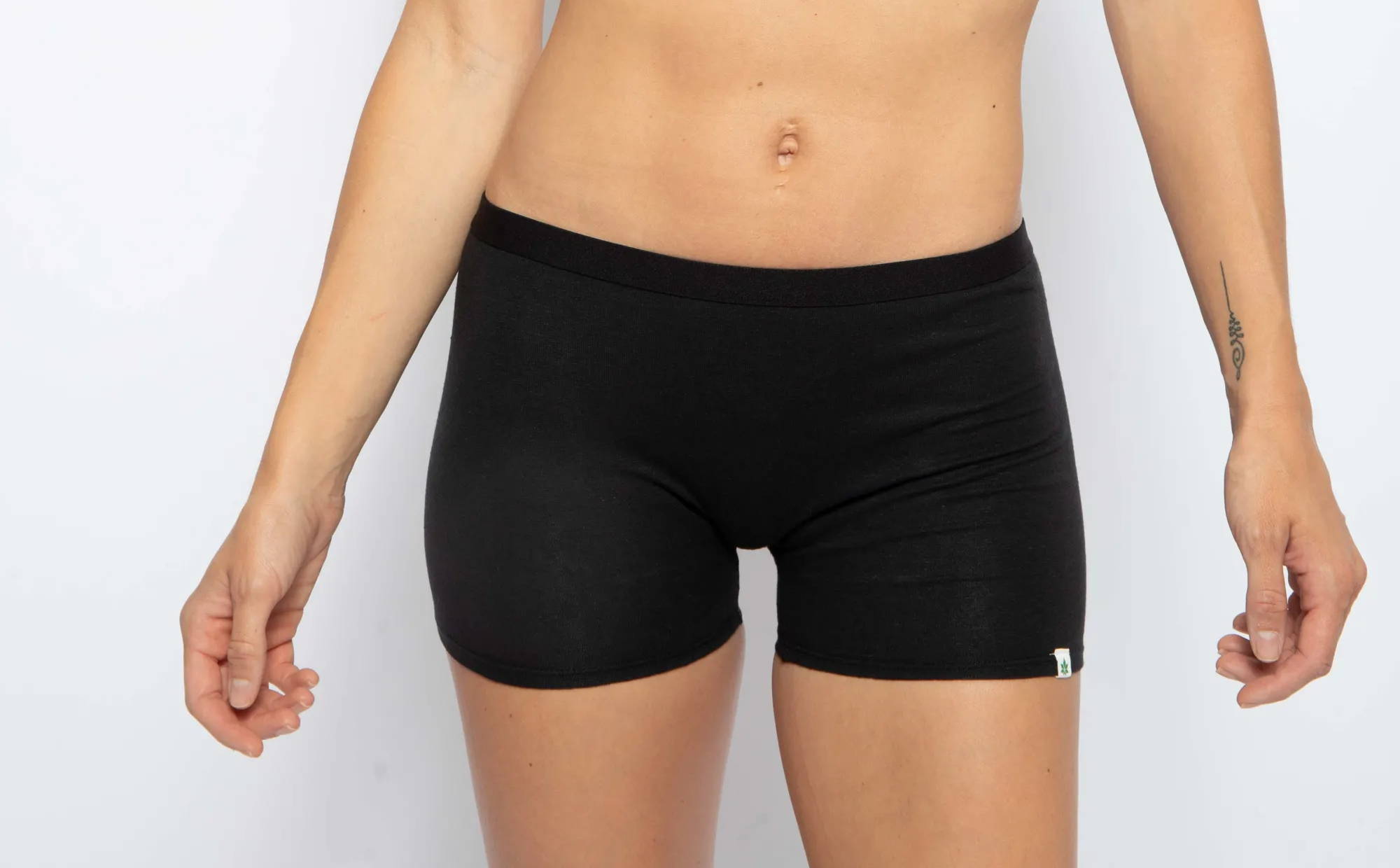 Personally, I love my boy shorts because they're just so comfortable and easy to wear—but like any style of underwear, there are downsides as well. Let's jump into what sets boy shorts apart from other kinds of underwear to see if they're the right fit for you.
PROS:
Extra coverage

: boy shorts' longer cut makes them ideal if you're after extra coverage, especially under revealing clothes or if you're looking for the comfort that only full coverage can provide.
No panty lines:

That's right, when you wear boy shorts you can say goodbye to pesky panty lines because of the full butt coverage that extends past the bottom of your cheeks.
Supreme coziness factor:

With the added length and extra fabric, boy shorts are that much more comfortable than other women's underwear styles.
Snug fit stays put

: Boy shorts are the best of both worlds because they fit snugly with full coverage to stay put all day. Go ahead, wear them for exercising or your busiest days, they won't budge!
CONS:
Extra coverage:

If you're looking for showy underwear, boy shorts are not the answer. Maybe you'd prefer something more cheeky, like

organic thongs

?
CONCLUSION: WHAT ARE BOYS SHORTS?
Boy shorts are a full-coverage option for women who aren't looking to bare all. Boy shorts are integral to any well-rounded underwear drawer—they're so cozy and perfect for many different activities, no matter what sort of day lies ahead of you.
That being said, boy shorts might not be what you're looking to wear every day. I totally get that, which is why there are so many different styles of women's underwear available today. If boy shorts don't sound right for you, you might want to know more about the difference between two other popular cuts: hipster vs bikini underwear. If you know you want even less coverage than these three options, look no further than all-natural thongs.
Let me know your thoughts on boy shorts: are you already a fan of this underwear style, or have I convinced you to give them a try? In your opinion, what are boy shorts best for? Drop a comment below.