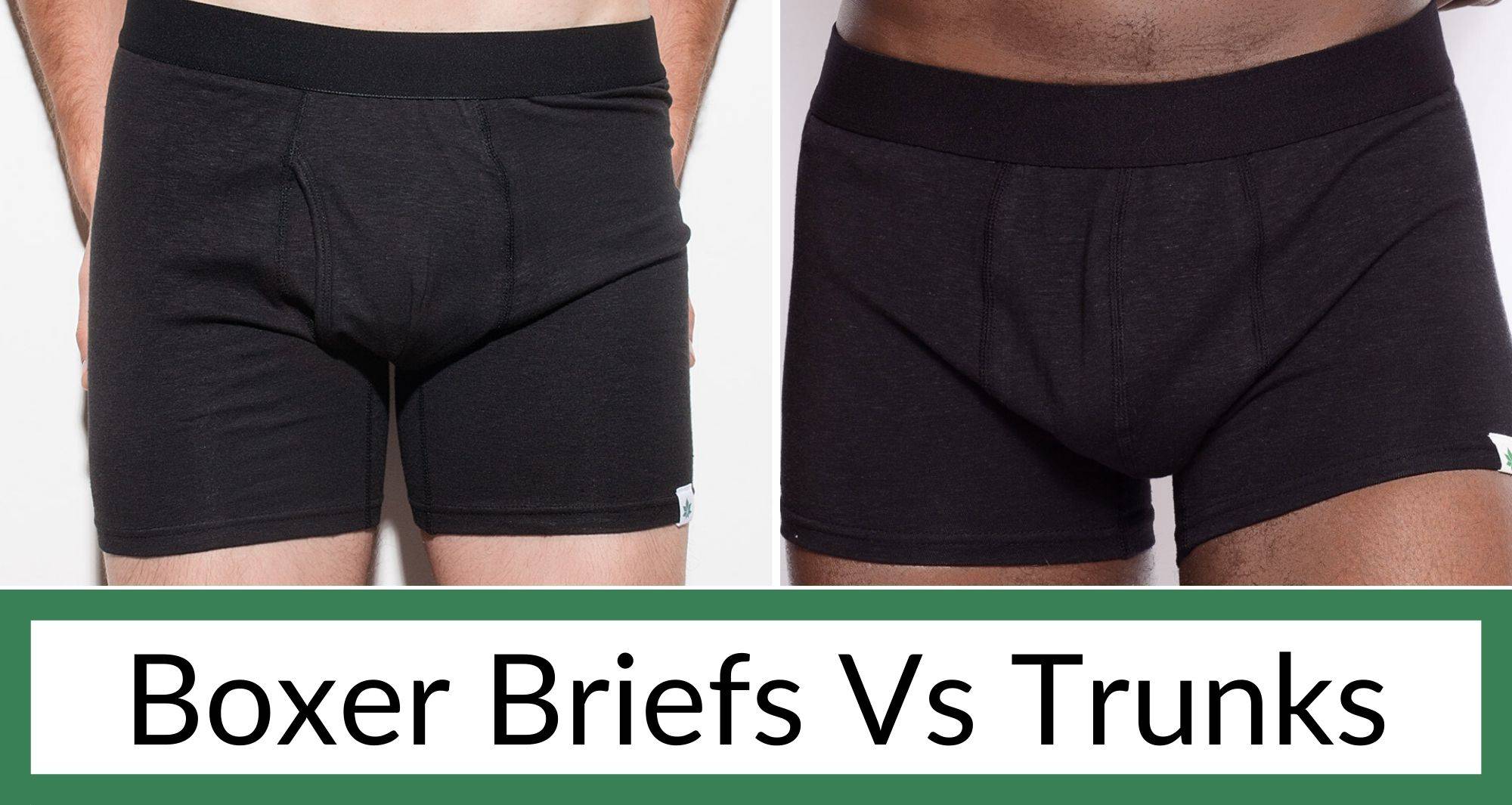 At first glance, you might mistake boxer briefs and trunks for one another. They both fall somewhere between boxers and briefs on the spectrum of men's underwear. They both have a more snug fit that conforms to the leg for ultimate movement and flexibility. However, if you're looking for a looser underwear fit, or something more high cut, you'll want to check out our breakdown of boxers vs briefs.
When it comes to the subject of boxer briefs vs trunks, each style has its own set of unique advantages. But which is better for men with thicker thighs, and which is better for a slim fit? Should you wear trunks or boxer briefs to work out? How do they each fit under pants and shorts?
Keep reading to find out whether you should go with a pair of boxer briefs or trunks to fit your lifestyle.
Whatever you choose, you will be happy to know that our organic underwear is made from hemp, and it's everything you have been waiting for.
BOXER BRIEFS VS. TRUNKS: BOXER BRIEFS HAVE A LONGER FIT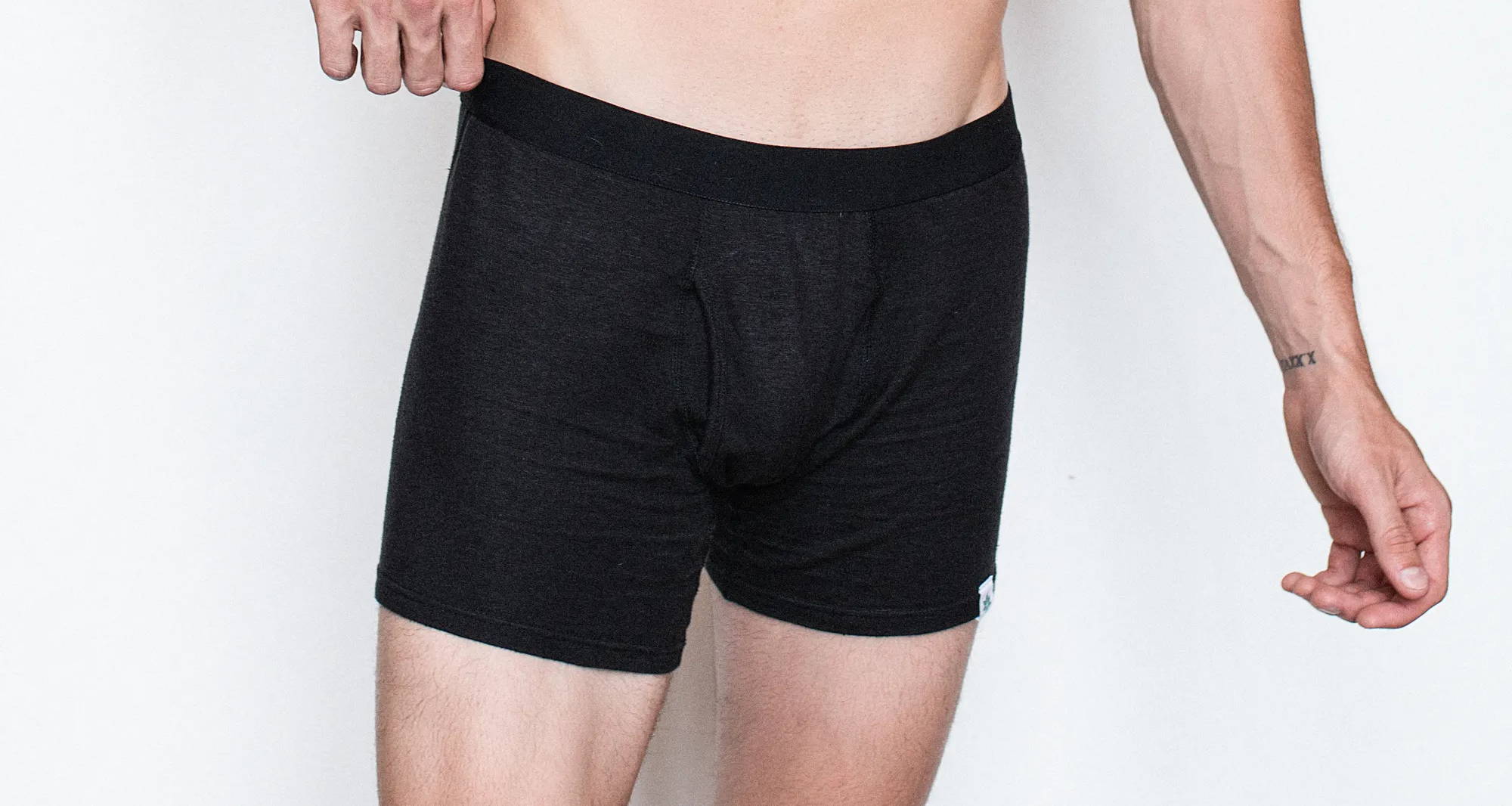 While pretty similar at first sight, boxer briefs have a longer fit. While this is more suited to compliment an active lifestyle and taller, more muscular body types, boxer briefs are one of the most popular styles of men's underwear and for very good reason. Who wouldn't want to choose a full-coverage, fully supportive pair of underwear that maximizes total comfort?
Boxer Briefs Stay Put
If you're constantly dealing with boxers that ride up or cause chafing, boxer briefs are the perfect alternative. Their tighter fit means they'll stay perfectly in place whether you're at the gym or just relaxing at home.
Boxer Briefs Are Great For Men With Thick Thighs
If you've got thick, muscular thighs or a large build, boxer briefs can provide protection that's still breathable and comfortable. That's because boxer briefs are long enough to extend to the widest part of the thigh. So if your thighs round down towards the knee, boxer briefs will ensure your underwear stays secure and in place all day.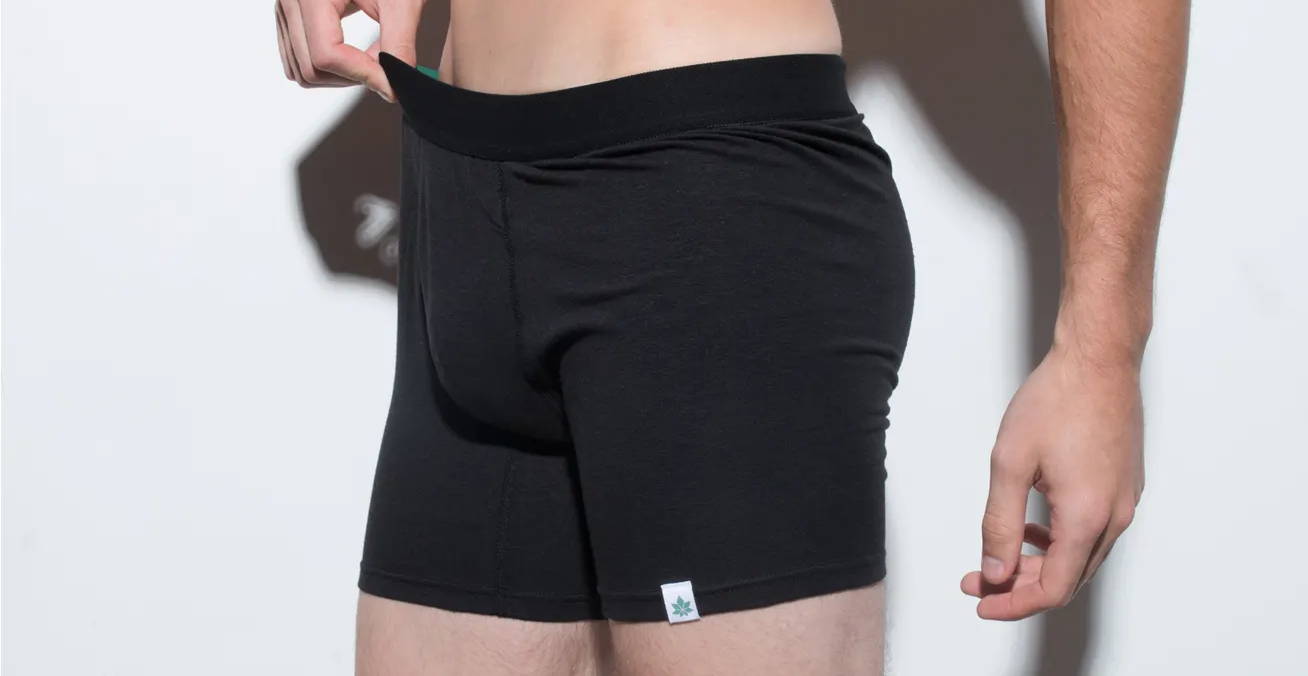 Boxer Briefs Are Super Versatile
Boxer briefs have a snug fit that also makes them the perfect choice to wear under any sort of clothing, whether you're partial to skinny jeans or athletic shorts. They won't bunch, wedge, or shift no matter what you get up to throughout your day.
Does this sound like your ideal underwear fit? Awesome! Check out our mens boxer briefs, they're:
Soft and breathable
Super durable
The perfect antibacterial underwear option
BOXER BRIEFS VS. TRUNKS: TRUNKS HAVE A SHORTER FIT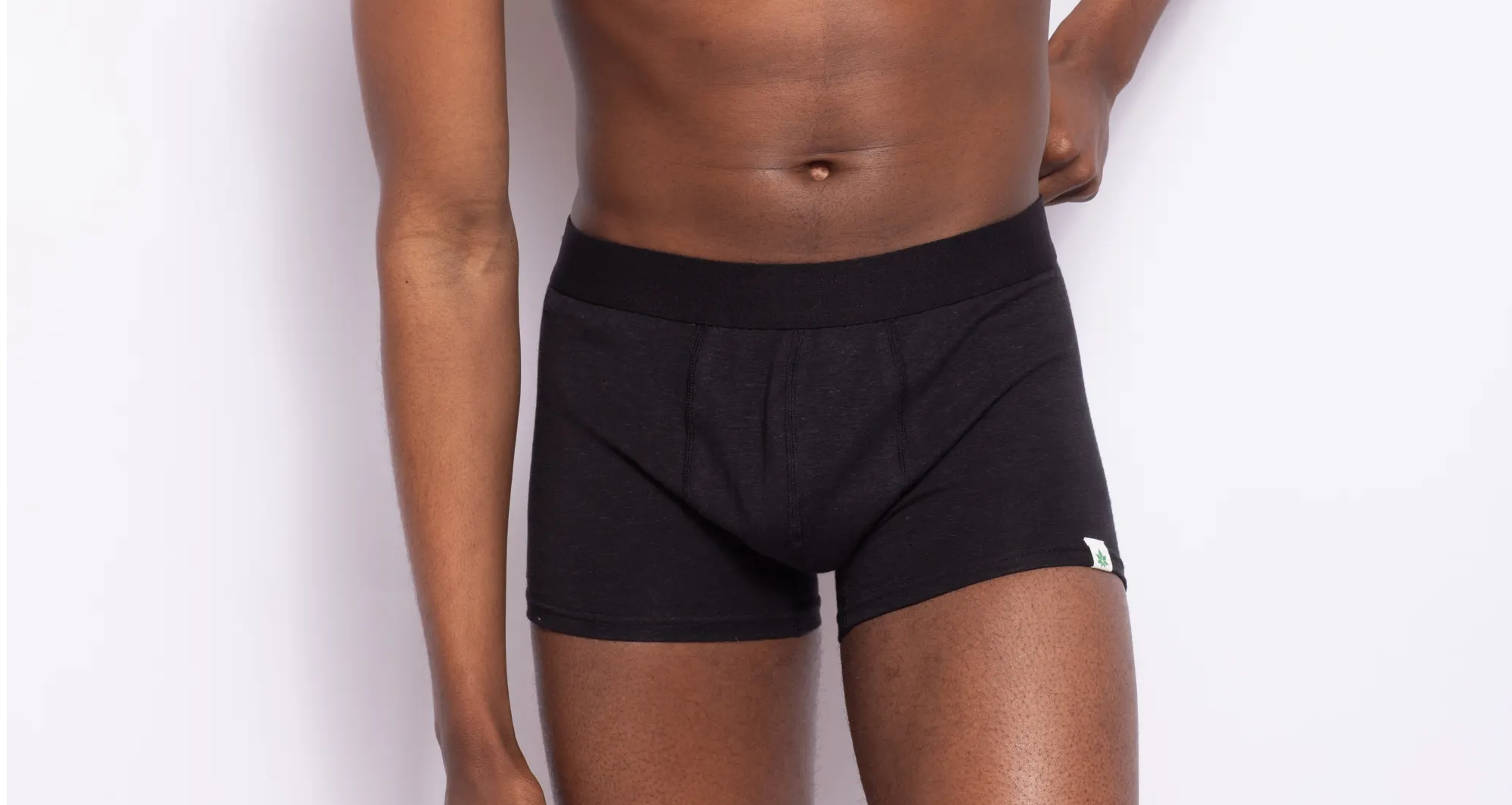 Trunks are much like boxer briefs, except they have a shorter fit. Despite being a perfect pair of underwear for any guy, trunks are especially better suited for men with a shorter build. So in the battle of trunks vs boxer briefs, let's take a look at why trunks may be the perfect match for you.
Trunks Cover Less Leg
Trunks are shorter than boxer briefs, and so the hem falls just above the widest part of your leg. So if you're on the shorter side or have short legs, trunks would be the perfect choice to accentuate your muscle, and really add comfort for your specific body type. In this case, boxer briefs might be too long, and the trunks' shorter cut will hit just right.
Trunks Are Perfect For Lean Men
Trunks are a great choice for men with slimmer thighs or a lean body type. Due to the nature of how the trunks are structured with a short leg and snug tight fit, you don't have to worry about obnoxious bunching or riding up. While wearing trunks, you can move on through your day with ease, comfort and confidence knowing that your underwear is doing everything right.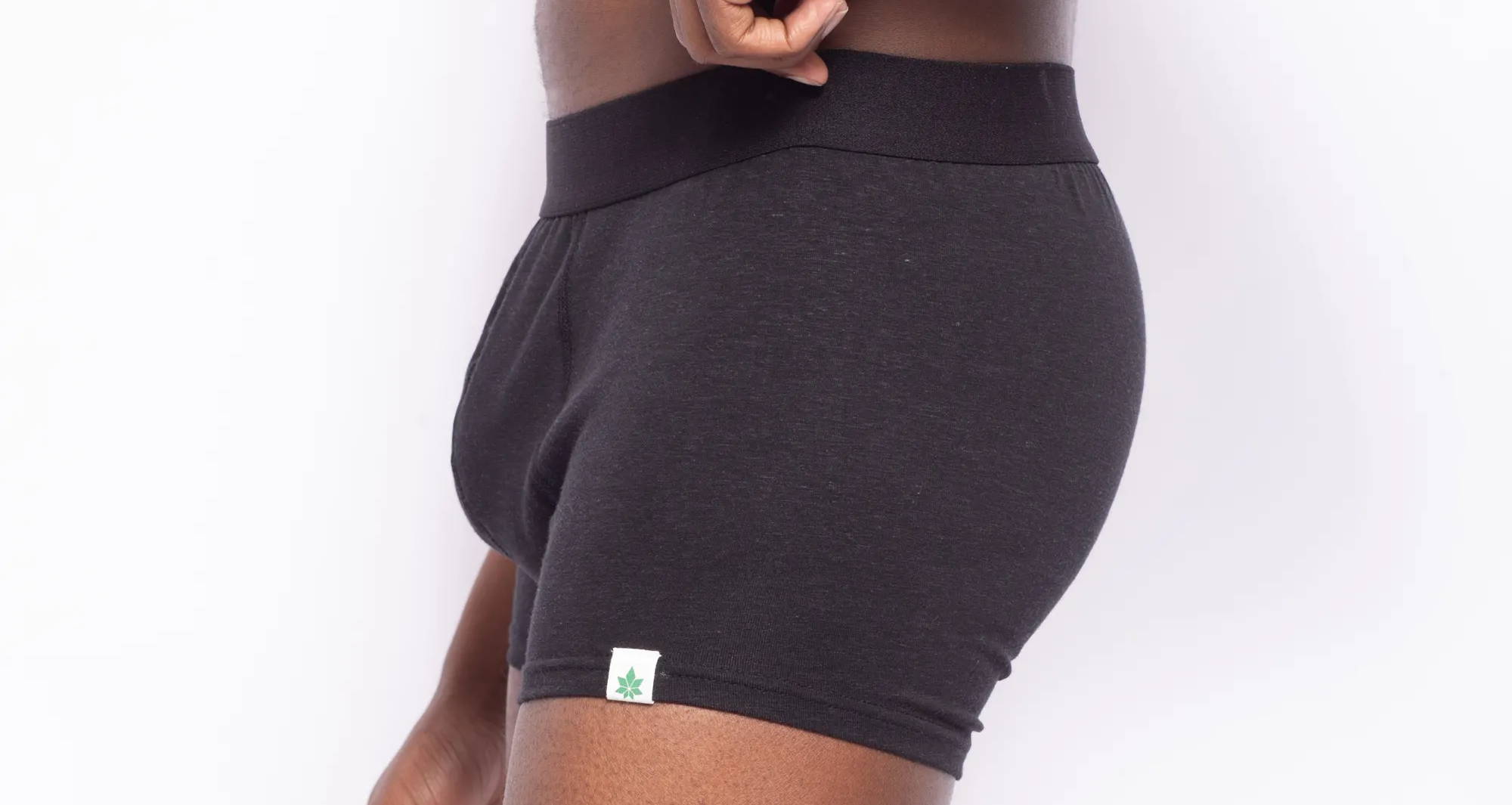 Trunks Fit Great Under High-Cut Shorts
Trunks also fit seamlessly under a variety of pants and shorts. If you prefer to exercise or play sports in shorts that hit higher on the thigh, you'll want to wear trunks instead of boxer briefs so you don't face the embarrassing moment of your undies peeking out from under the hem of your shorts.
Does this sound like exactly what you're looking for? Great! Check out our mens trunk underwear, they're:
Perfectly form-fitting
Comfortable for any activity level
Breathable and become softer with every wash
CONCLUSION: BOXER BRIEFS VS. TRUNKS?
If you're in the market for men's underwear with a snug fit that extends along the thigh, you really can't go wrong with trunks or boxer briefs. Both make a great fit for any sort of occasion or activity, so you can rest assured you're ready to meet the day in either of these styles.
Here's a quick recap of what you should consider when choosing between trunks vs boxer briefs.
Go with boxer briefs if:
You want a longer fit
You have thicker thighs or a large build
You don't want any potential for riding up
You are prone to chafing
Go with trunks if:
You want a shorter fit
You have slimmer thighs or a leaner build
You like to wear shorts that cut high
Chafing is not an issue for you
If both of these styles don't sound quite right for your personal preferences, have no fear. Men's briefs are perfect for those who like a snug fit and a high cut. On the other hand, mens boxers are ideal for those who like a relaxed fit while still getting a cut that fits like a pair of shorts.
Which style are you partial to: the longer boxer briefs or the slightly higher cut trunks? Let me know what you think in the comments.
---