Top 3 Hemp Gi Brands For BJJ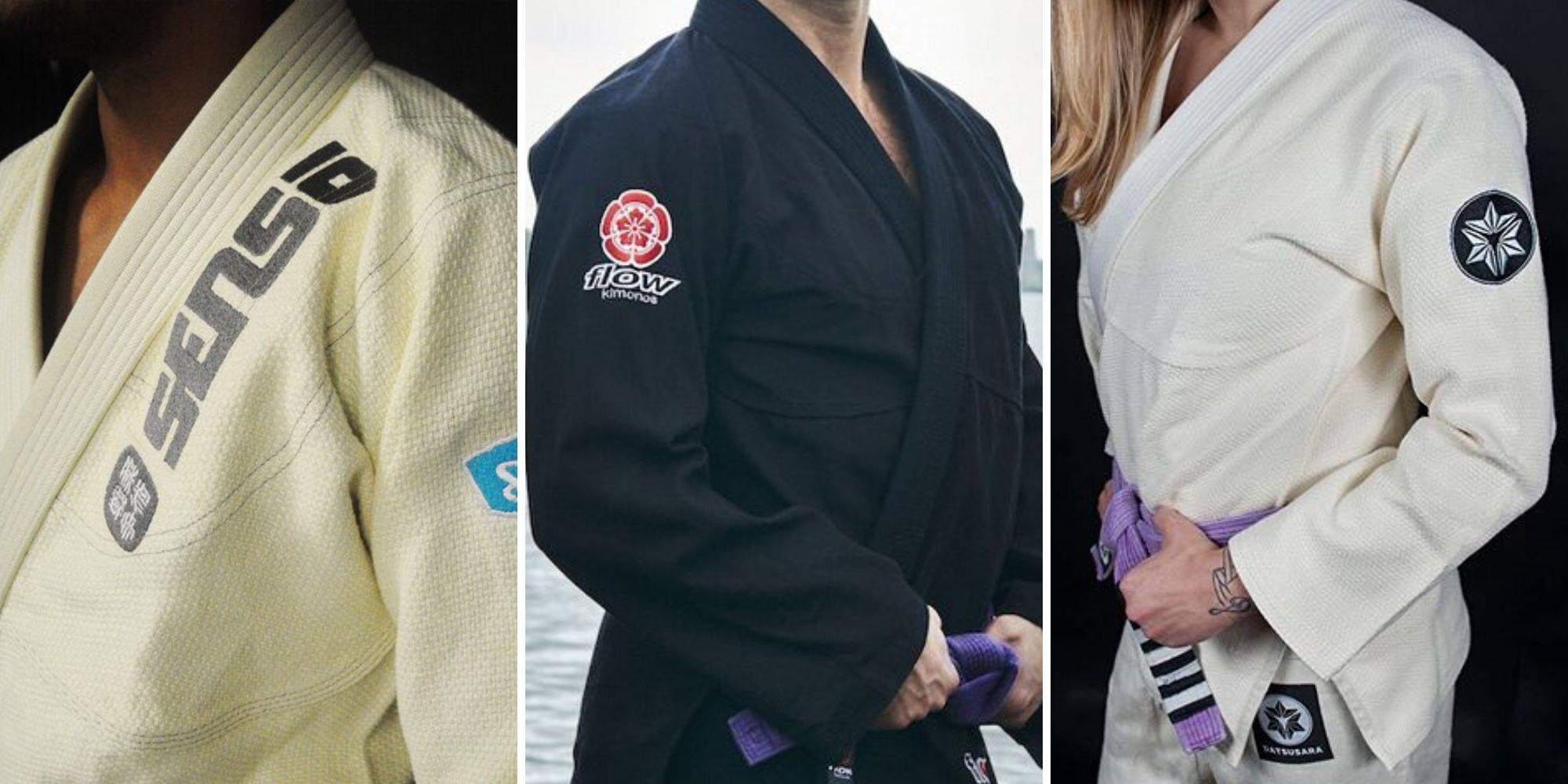 The right gi makes all the difference in Brazilian jiu jitsu. Having a great gi helps you to be a better grappler without weighing you down or wearing out quickly.
Hemp gis are some of the best on the market because they don't harbor bacteria and are more durable than traditional gi fabrics. That's why I've compiled a list of the top 3 hemp gi brands for BJJ.
The number of hemp clothing benefits are wide and varied, and they still apply in the world of jiu jitsu gis. For one, hemp is naturally antibacterial, so it can stand up to sweaty drills and intense rolls without getting nasty. Hemp is also super durable, so you can make more use of these gis and won't need to buy a new gi nearly as often. When it comes to hemp vs cotton, hemp has fibers that are three times stronger. Even better, hemp gets softer with every wash while remaining sturdy.
When you choose to use a hemp BJJ gi, you're making a commitment to a more sustainable practice while also maximizing your own comfort and grappling ability. But you shouldn't stop with just your hemp gi for ultimate sustainability. Read on to find out how to commit to full eco-friendliness during your Brazilian jiu jitsu practice.
WHAT TO WEAR UNDER YOUR HEMP GI?
When wearing a hemp gi to train, there's only one other item of clothing you need, and that's underwear. Why not make your whole jiu jitsu outfit more sustainable, from start to finish?
It's the first thing you'll put on before wearing your hemp gi and the last thing you'll take off, so ditch your synthetic underwear and suit up with natural hemp underwear that protects your privates naturally while making the world a better place.
We have 4 mens hemp underwear styles available:
---
---
Now that you've got your eco-friendly underwear sorted, let's jump into the top brands for sustainable hemp gis. The following three companies provide top quality hemp BJJ gear, so stop wasting time searching for your perfect hemp gi and give these ones a try.
SensoBJJ was founded in 2014 in the San Francisco Bay Area. As a company, they pride themselves on only using the highest quality materials, from fabrics to stitching. They study every inch of their gi designs to make sure each model is optimized for performance, durability, and overall comfort.
SensoBJJ's hemp gi is aptly named "Hempo" and is made of 100% natural hemp fibers. The Hempo gi only comes in one color. That's because they didn't want to use dyes or bleach, resulting in a naturally light beige tone.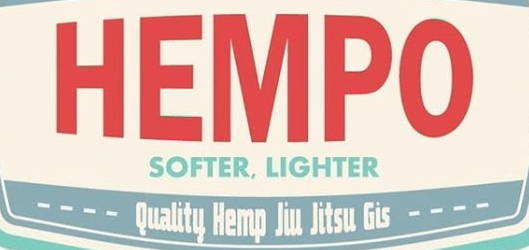 This hemp jiu jitsu gi comes with Coolmax lining inside the shoulders and waist of the kimono. The Coolmax lining wicks away sweat while you perform drills and rolls, meaning you'll stay dry and comfortable for much longer.
There's also Coolmax lining inside the gusset of the pants, which is great for reducing friction. The pants on this gi have an elastic drawstring for increased sturdiness.
Here are some specifics on the Hempo gi from SensoBJJ:
The jacket is 550 grams per square meter (GSM).

The pants are 375 GSM.

It comes with high def embroidery patches on the arm, chest, waist, and thigh.

It has an EVA collar for faster drying time and to discourage bacterial growth.

The full Hempo BJJ gi costs $230, kimono and pants included.
SensoBJJ asserts that Hempo is the most comfortable and durable gi of their entire line. If you're not happy with the fit of your gi, they offer free returns and exchanges.
WEBSITE: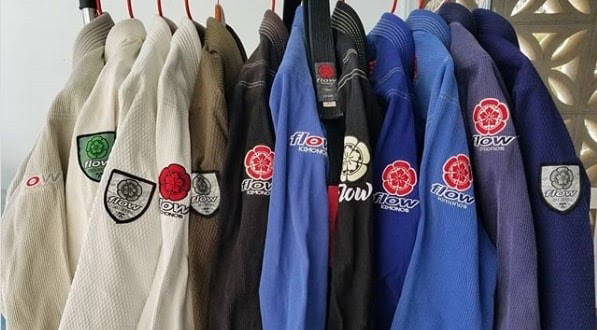 Flow Kimonos was founded in Boston in 2012. They're named for the feeling of flow their founders achieved while practicing jiu jitsu—the sensation of a fully-immersed mental state, where you're able to enjoy the practice and remain energized and focused.
Flow Kimonos is on a mission to spread that sensation of "flow" to as many BJJ practitioners as possible. They pride themselves on their sustainability, minimalist designs, and community service. They make kimonos that are light and strong but also mightily durable for competitions.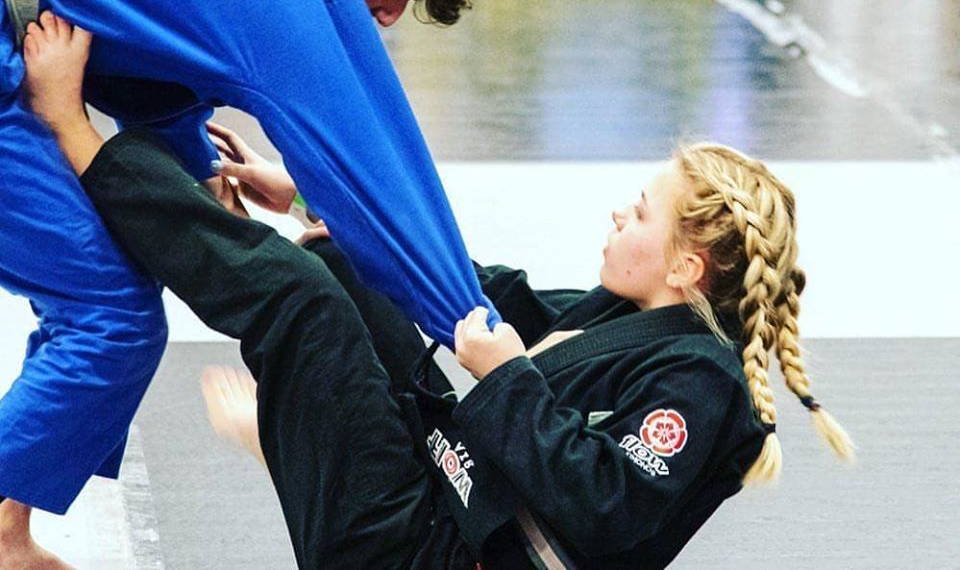 Flow Kimonos hemp BJJ gi comes in both black and white options. The drawstring cord for the gi pants is made of high-density foam, ensuring the waistband is super-secure while still comfortable. This hemp BJJ gi also comes with double-reinforced knee padding for extra durability and support.
Here are some specifics for the hemp series from Flow Kimonos:
The jacket is 500 GSM and made up of a basket weave pattern.

The pants are 370 GSM and use a twill weave.

This gi is IBJJF approved so you can use it in any competition.

It comes with small embroidered patches on the lower arm, hip, and thigh, as well as green trim lining.

The full hemp gi costs $200, and comes with both the kimono and pants.
Flow Kimonos only makes their 100% hemp gi once a year. The new Hemp Series 5 is coming, so be sure to sign up for their mailing list to be alerted to the next sale batch. Both standard and priority shipping options are available, with exchanges and refunds valid for 7 days after delivery.

WEBSITE: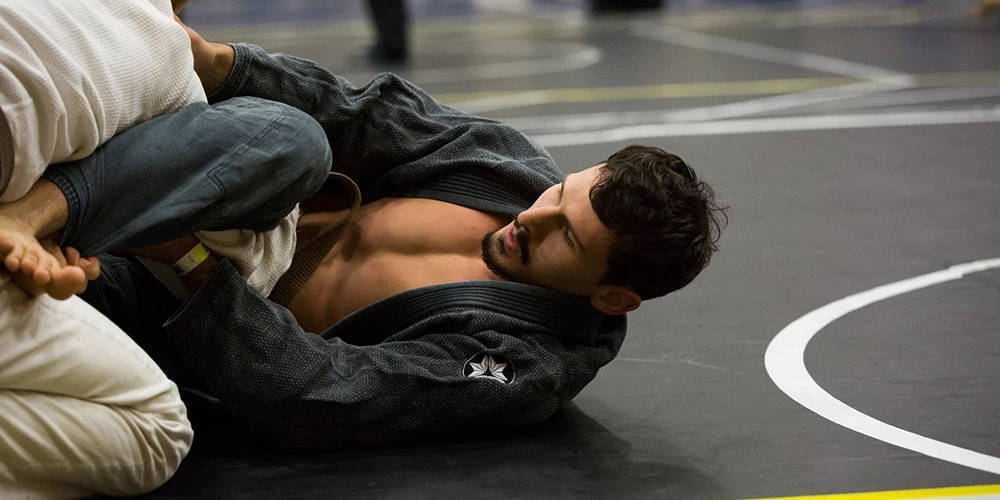 Datsusara was founded in 2007 by Christopher Odell. He wasn't impressed with the low quality, non sustainable BJJ gear that was on the market. Datsusara's mission is to create long-lasting, sustainable hemp products for "responsible individuals seeking truth."
Datsusara actually made the world's first 100% hemp gi back in 2008. Since then, they've developed cuts for men, women, and children. Datsusara has modified their hemp gis over the years and are constantly improving the fit.
The women's hemp gi and children's hemp gi comes in black and white, and the men's hemp gi is available in blue as well. This gi comes with two drawstring options: one made of fabric and one made of cord.
Here are some specifics on Datsusara's hemp jiu jitsu gis for adults:
The jacket is 580 GSM with a long fiber weave.

The pants are 370 GSM using long fiber canvas.

All stitching is reinforced for increased durability.

This gi has the Japanese symbol for hemp embroidered on the left arm and upper back.

The full adult hemp gis cost $185 and the children's hemp gi costs $150.
All fightwear from Datsusara comes with a 1-year warranty in case of faulty manufacturing. Exchanges and returns are available for up to 30 days. Datsusara also sells hemp fight shorts and standalone hemp gi pants as well.
WEBSITE: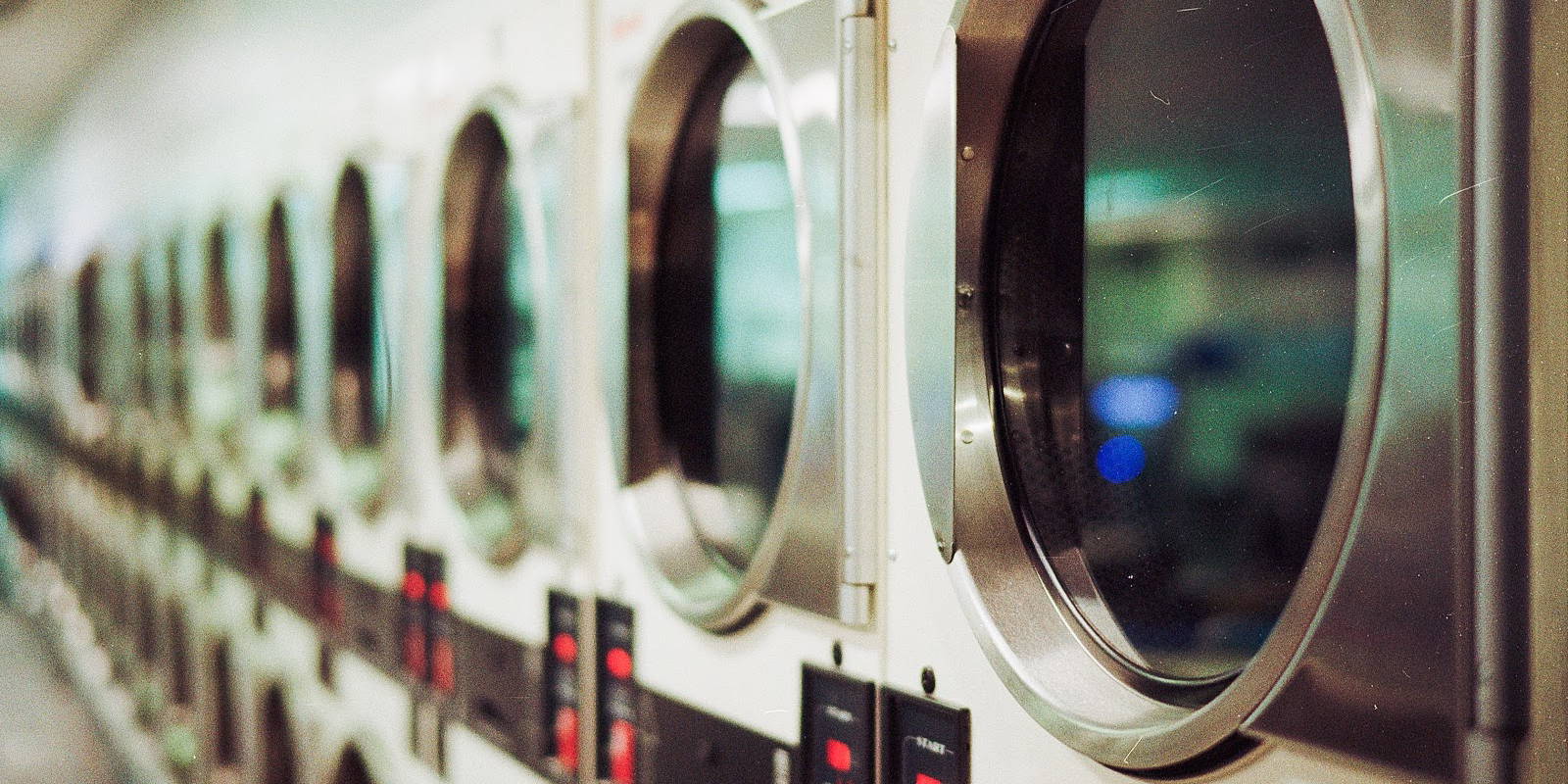 Using a hemp gi is a great way to ensure your BJJ gear lasts for a long time. Just as it's important to know how to hand wash underwear sustainably, you'll want to be mindful of caring for your hemp gi properly so it remains durable and strong.
Make sure to wash your hemp jiu jitsu gi in cold water a few times before wearing it. This will help to prevent the 100% hemp material from shredding. Don't use hot water to wash your hemp gi unless you want to shrink it a bit. Hot water will shrink your hemp gi about 3-5%. When washing your gi in between BJJ sessions, continue to use cold water and air dry before wearing it again.
Using a hemp BJJ gi for is the perfect way to be kind to the earth while improving your martial arts skills. SensoBJJ, Flow Kimonos, and Datsusara all have wonderful options for fighters looking to make their practice more environmentally-friendly without having to sacrifice comfort, durability, or performance.
Which hemp jiu jitsu gi is your favorite? What other BJJ gear companies would you love to see hemp options from? Let me know in the comments!