Posted on
|
0 Comments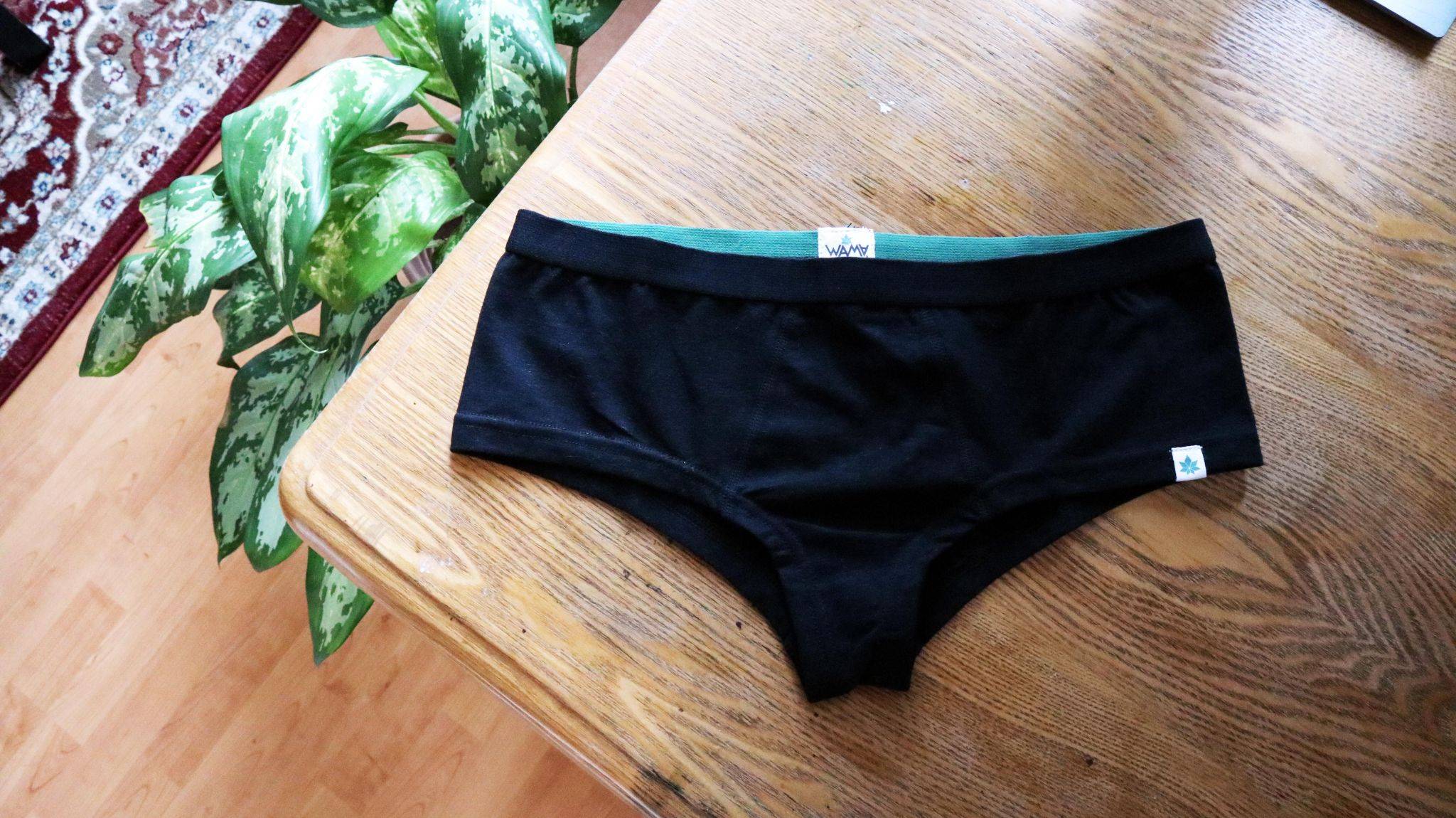 ---
Are you ready to make the switch to clean, non-toxic, sustainable underwear? Awesome! Now you might be wondering what you're supposed to do with all those other pairs you have?
Well, first of all, don't throw them out. Being eco-friendly also means using something until the end of its life and not wasting it - so if you've still got a few pairs hanging around that are not necessarily 'eco-friendly' but you still love, make them a bit more eco-friendly yourself by wearing them until they're ready to be disposed of.
---
---
4 Eco-Friendly Ways to Ditch Old Undies
When you are ready to dispose of your old underwear and switch to a durable and long lasting underwear, so you can dispose your old underwear a lot less often. Look no further than a comfortable pair of hemp panties or boxer briefs to keep your privates proctected, naturally.
The eco-friendly superhero that we know you are, you're bound to want to recycle, reuse, or recreate something with your old undies. I have 4 ideas to share with you so stop racking your brain for ideas and just read on.
1. Donate
If you have a few pairs that you haven't worn at all or just once (or twice) and really didn't like the feel of them, make no qualms about donating them. Simply wash them well then send them on their way to be used by someone that will love them.
Most thrift stores will re-sell them if they are in good condition and clean. If you don't want your act of charity to be profited off of, simply donate to a non-profit. Homeless shelters are always in need of underwear items and would welcome your donation.
Also, I regularly donate unused or like-new items to individuals or companies that create care packages for third-world countries or disaster areas.



2. Recycle
If your undies are too worn to donate, consider recycling them. There are many clothing recycling companies around the country and most people have a center close to them or in their city. Most of these recycling centers break down the clothing and use the fibers to create insulation, carpet pads, paper and even yarn.
Planet Aid is such a company that has set up shop throughout the United States to help bring awareness to the epidemic of "landfill clothing" and to help people recycle their clothes easier. You can find a yellow bin of theirs in your area here or search for other recycling places in your area of Planet Aid hasn't reached you yet.
Also, if you're feeling just a bit lazy, you can recycle your undies by donating it along with your good-condition ones to thrift stores - because the items that they can't resell they pass on to recycling plants themselves.
---
---
3. Reuse
I don't mean keep wearing your underwear here, just so we're on the same page. Old clothing has been used for many centuries for other projects and underwear is no different.
Of course, always make sure the old underwear is clean before starting any kind of project with them. Underwear generally doesn't make very good cleaning cloths, but it can be used as stuffing for pillows, cushions and to create small projects such as pet chew toys, small stuffed toys, etc.



4. Compost
If you've had pairs that were made of natural fibers (good for you!) such as organic cotton, linen, or even hemp before, those pairs can be cut into thin strips and composted in your garden or in your compost heap. Just make sure that the underwear is 100% natural fibers and not mixed with other polyesters as those will not biodegrade in the ground.
When it comes to the fashion industry, we've been playing the fast game for far too long now. You can help to reduce the waste and break the cycle by following the tips above when it comes to underwear that can no longer be used. Do your part for the environment by donating, recycling or reusing. When you get rid of your old underwear and are ready to feel good and do good, invest in a pair of hemp bikini or hemp trunks!
About the author: Oana is a freelance writer with a passion for all things eco-friendly, sustainable, and green. Not only does she write for green brands but she also runs her own personal blog, Diary of a Green Girl, where she aims to help those that are wanting to transition to a greener life.