How Often Should You Buy New Underwear?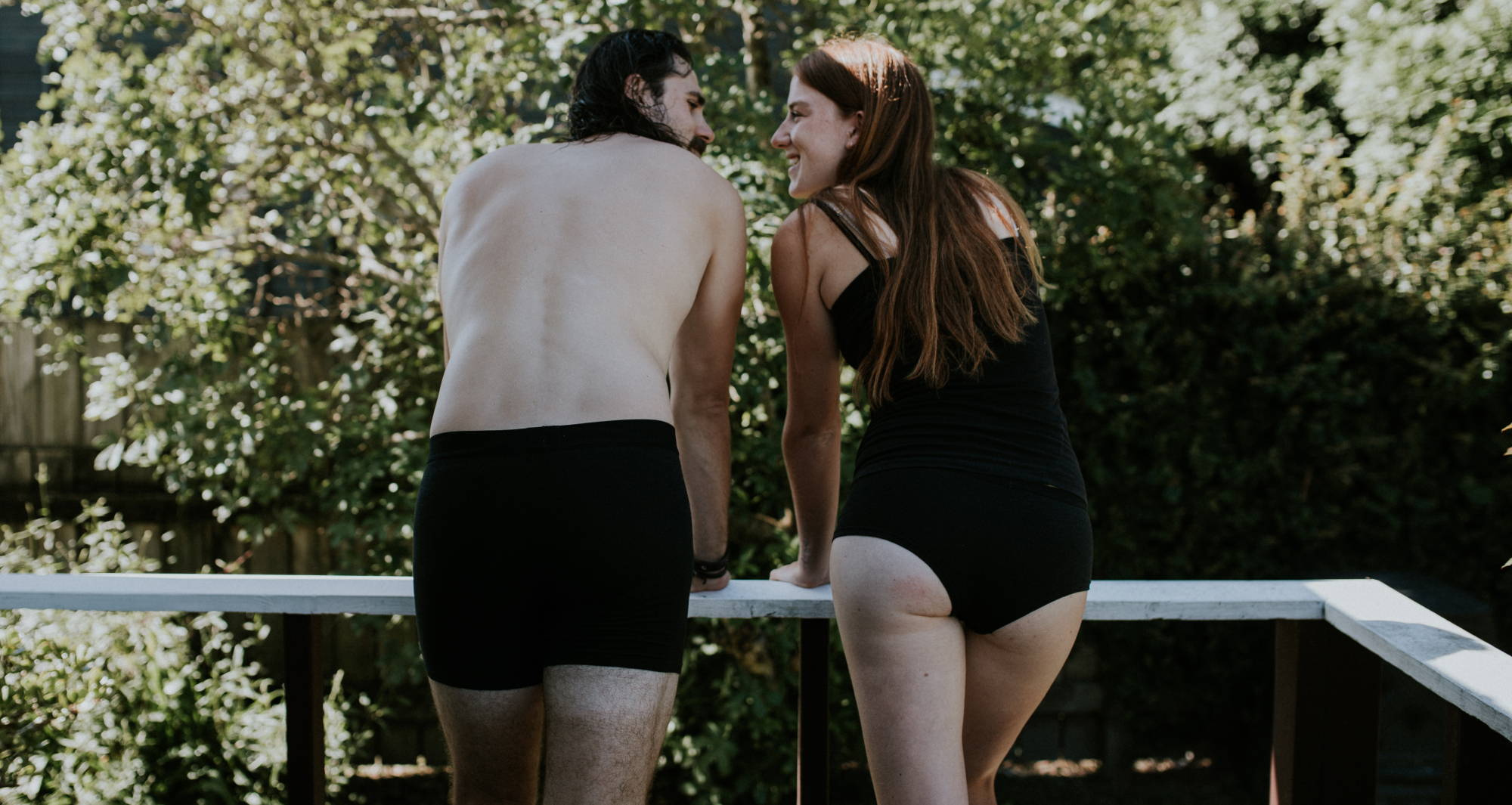 How often should you buy new underwear? The truth may surprise you, because there's not exactly a one-size-fits-all answer. It'll come down to the life you lead and your own personal preferences. Whether you're running around all day in your high waisted underwear or you spend most of your time posted up on the couch in your trunks underwear, the answer may be different.
No matter what kind of womens or mens underwear styles you prefer, you need to figure out how long does underwear last and how often should you replace underwear. So let's get into it!
HOW OFTEN SHOULD YOU REPLACE UNDERWEAR?
The simple answer: it depends! If you really want a concrete number, the general rule of thumb is to buy new underwear once a year. However, many experts actually agree that there's no set answer for every person or every pair of underwear.
HOW OFTEN SHOULD YOU BUY NEW UNDERWEAR? CONSIDER THESE 4 QUESTIONS FIRST.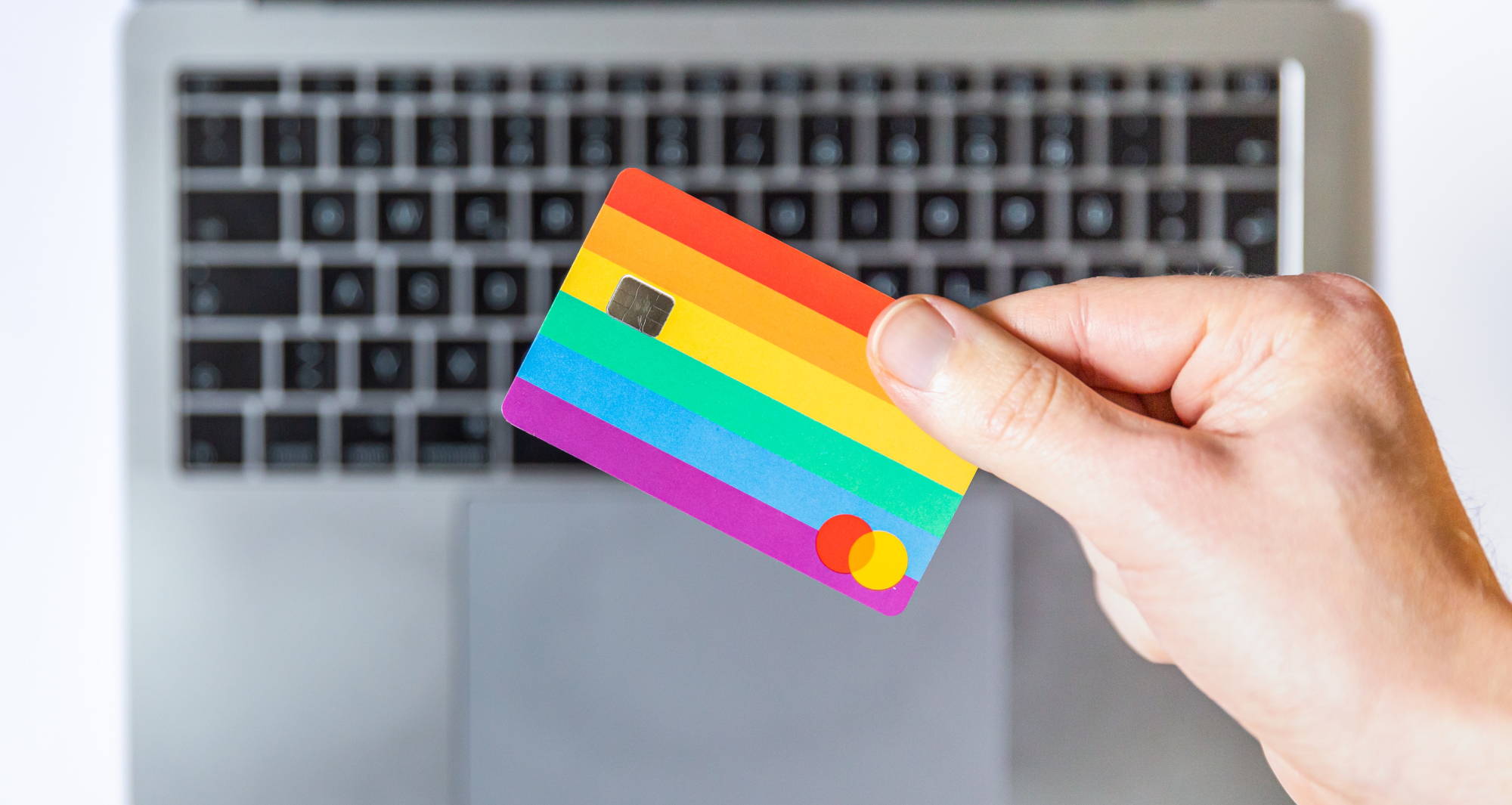 How long does underwear last? In order to work out your own guidelines for how frequently you should be replacing your underwear, you'll need to consider certain elements of your lifestyle and wardrobe.
1. HOW MANY PAIRS DO YOU CURRENTLY HAVE?
Your underwear drawer contents are a good place to start: if you have many pairs of underwear, especially ones you've recently bought, you can rest easy knowing you're set for now. If you're a fan of minimalist clothing and only have a few threadbare pairs to your name, you could already be overdue for new underwear. We've addressed how many pairs of underwear should a woman own, so make sure to adjust your underwear drawer accordingly!
2. HOW DO YOU WASH YOUR UNDERWEAR?
Depending on the water temperature, detergent, and wash and dry cycle you use, you could be wearing your underwear out a lot faster than you think. One of the most common reasons you'll have to buy new underwear is because old pairs will have stretched out and gone droopy. Don't speed up this process by washing your underwear too harshly. The solution? Learn how to hand wash underwear! It'll make your delicates last longer, plus it's better for the environment.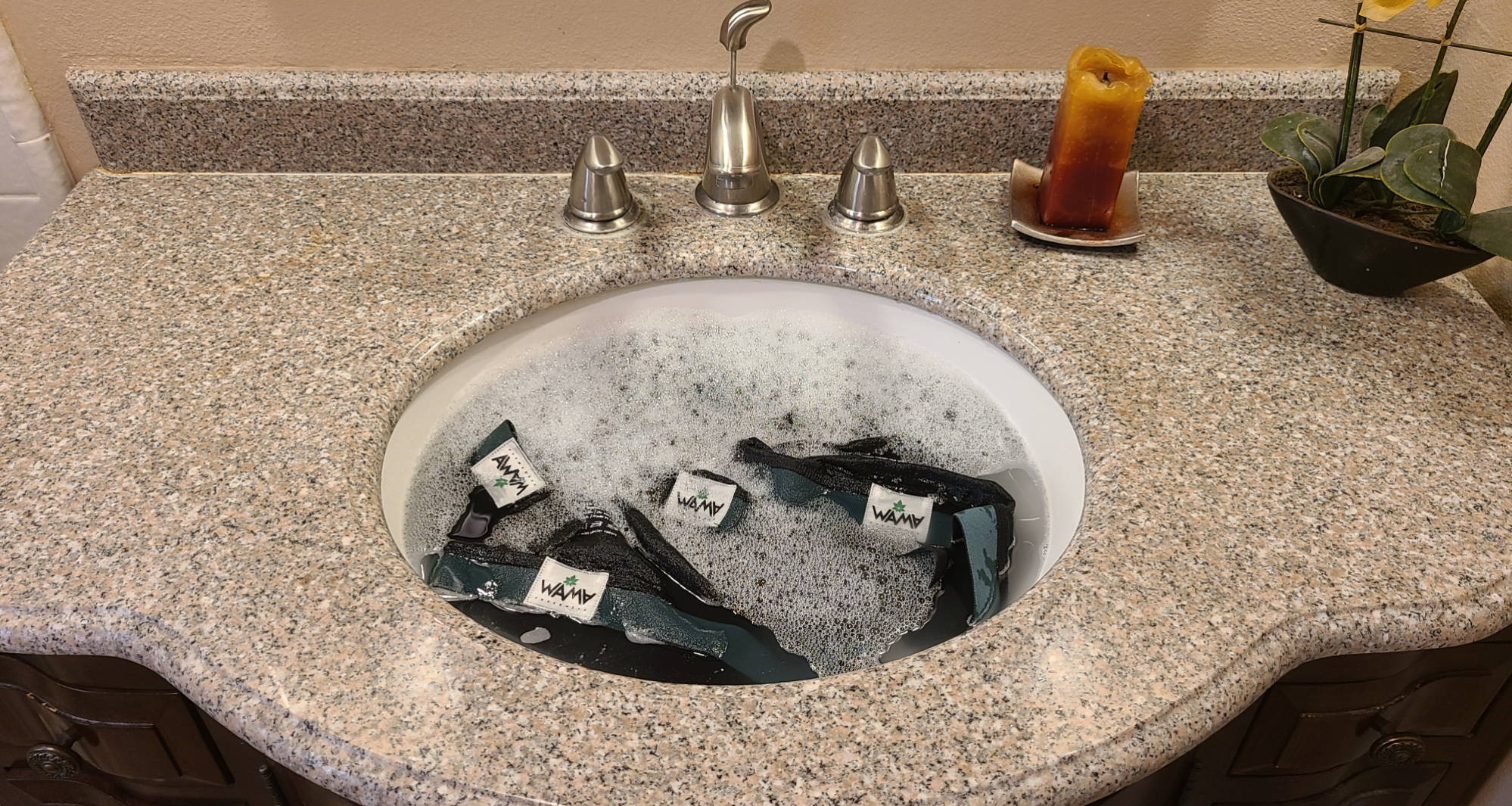 3. WHAT IS YOUR UNDERWEAR MADE FROM?
Not all underwear fabrics were created equal—some were built to last while others were destined to disintegrate. For fabric so close to your privates, always opt for underwear made from natural fibers. My top pick? Hemp underwear of course! Here's why:
Hemp is one of the

strongest natural fibers

in the world, so it's extremely durable.

Growing hemp is good for the environment: it enriches the soil, reduces erosion, and doesn't require pesticides to grow.

Hemp makes for naturally

antibacterial underwear

, so you can wear hemp underwear for far longer than other fabrics.

Hemp is one of the best options for

UPF Fabric,

meaning it's naturally the best fabric for sun protection.

4. WHAT DO YOU WEAR YOUR UNDERWEAR FOR?
Underwear needs to be replaced more frequently if it's worn often and for sweaty, movement-heavy activities. That's because all the wear and tear on the individual fibers stretches out the fabric, making it droopy and thin after a while. So make sure to consider your daily lifestyle and how often your underwear gets put to the test.
HOW OFTEN SHOULD YOU BUY NEW UNDERWEAR? HERE'S HOW TO KNOW WHEN IT'S TIME.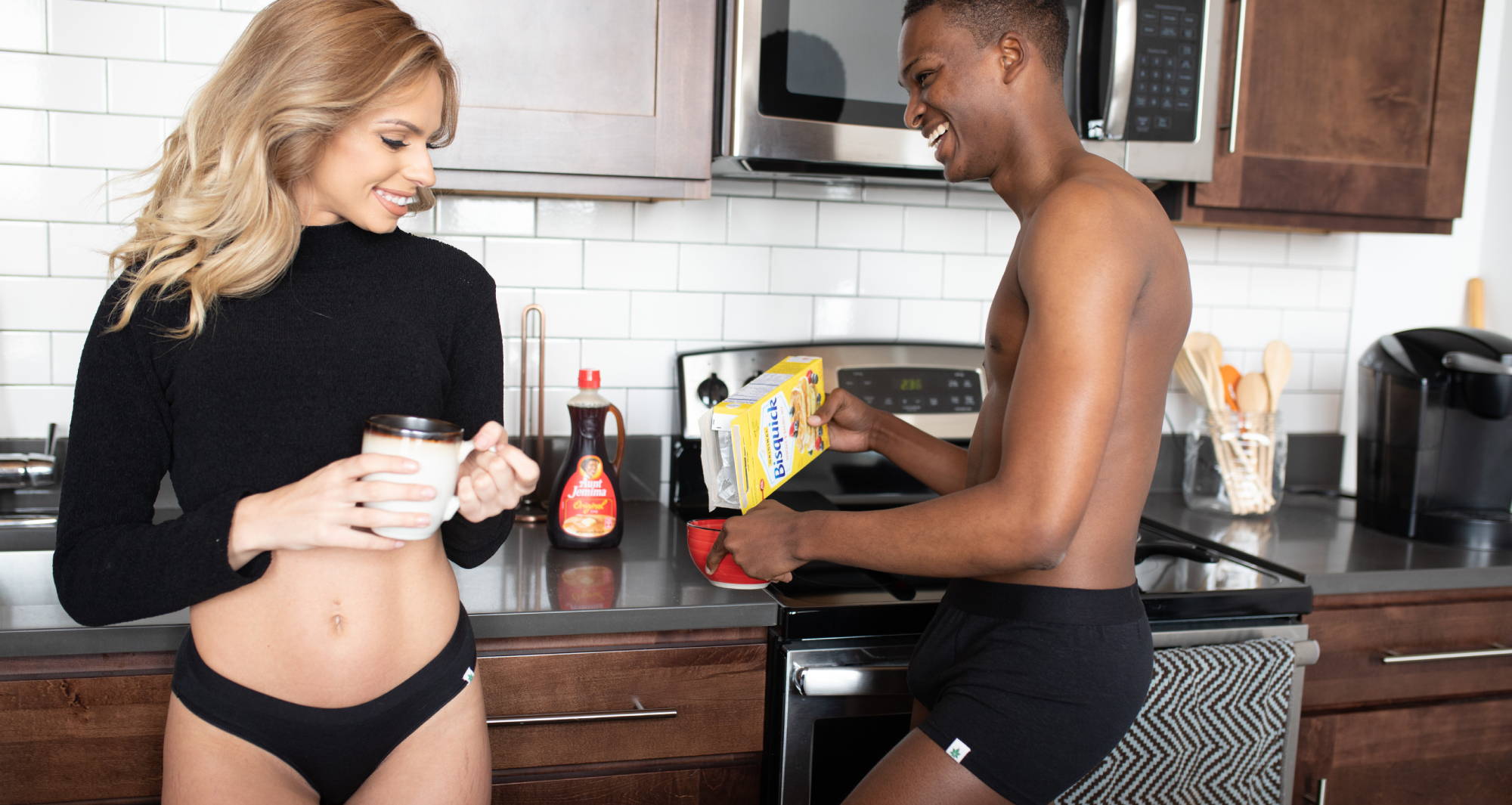 Now that you know the factors that affect the lifespan of your undies, let's evaluate the underwear you've already got to figure out if it's time to go shopping. Here's what you'll need to scope out in order to know if it's time to stock up on boy shorts underwear and mens boxer briefs:
LOOK FOR STAINS AND MARKS
It's part of being human: stained underwear happens. Especially for people with periods, it's not uncommon to have a pair or two on rotation that have been marred by that time of the month. But regardless of your gender, you should check your underwear for any stains.
Sustainability pro tip: before tossing them out, try a stain treatment.
BE WARY OF HOLES AND TEARS
When underwear sprouts a tear, it's not long before that hole grows and gapes wide open. Check your underwear carefully for any small tears or holes, paying special attention to the seams and tag areas.
Sustainability pro tip: if you find a hole, try to mend it first before you throw the whole pair away.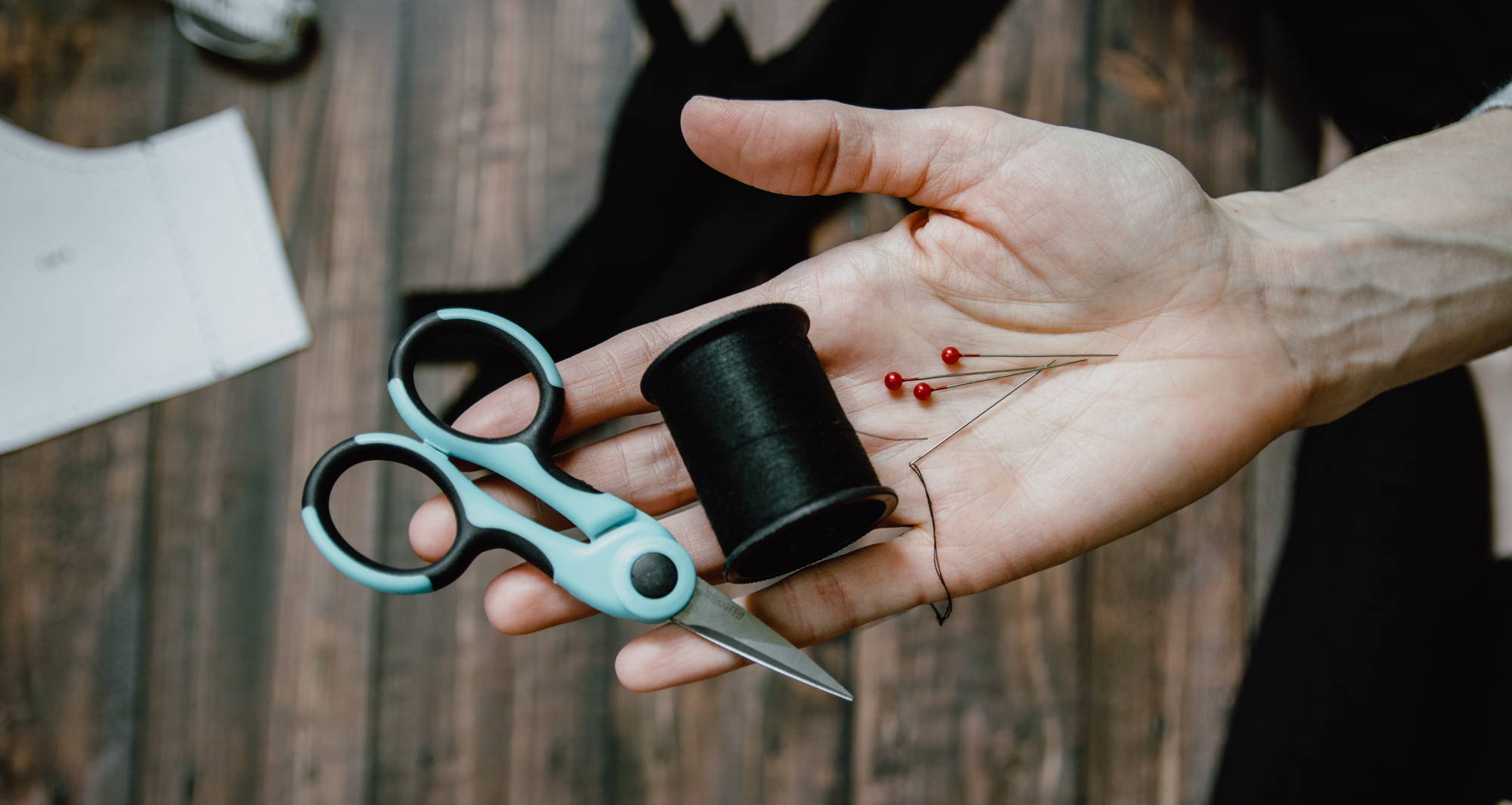 LOOK OUT FOR DROOPINESS AND OVERSTRETCH
One of the biggest signs it's time to replace your underwear is when it's so worn out that it doesn't hold shape anymore. Look for droopiness in the butt and crotch especially. Another telltale sign of overstretched undergarments? Limp elastic or faded colors mean it's time for a new pair.
CONSIDER HOW LONG YOU'VE HAD THEM...AND ACTUALLY WORN THEM
While there isn't a hard and fast rule about how long you can keep wearing a pair of underwear for, you should consider just how long you've owned them, and how much wear they really get. For one, if you have any underwear that are years and years old, they're likely worn out and need to be replaced. Also, consider how often you wear each pair you own. Have a thong with the tags still on? Maybe it's time to donate (or start wearing it!).
HOW TO MAKE YOUR UNDERWEAR LAST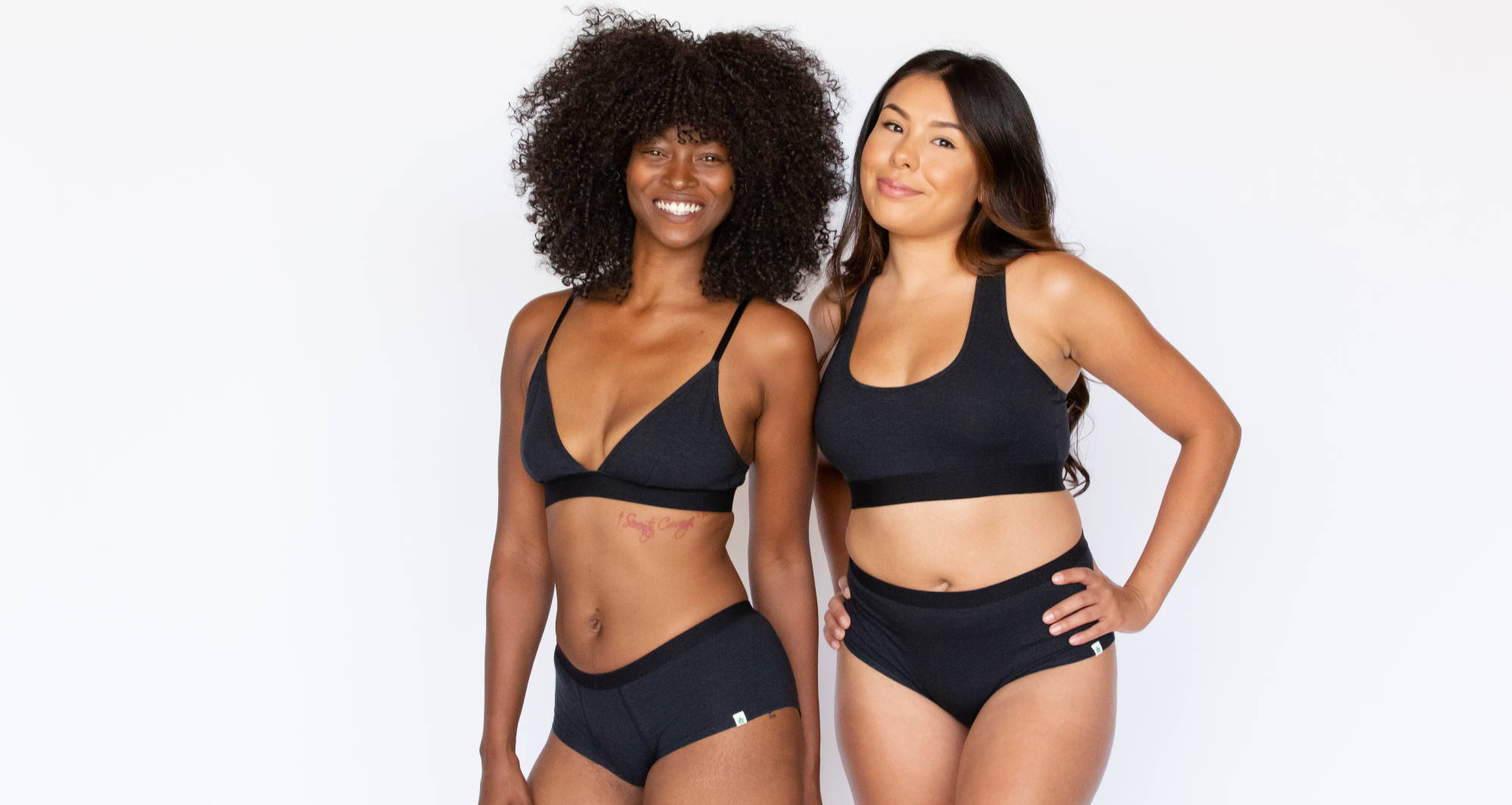 Once you've invested in beautiful new options like womens bikini underwear and mens boxers, you want to make sure they'll last as long as possible while still looking great. Here are a few ways to do just that:

HAND WASH & AIR DRY
Save your underwear from the harshness of a standard wash and dry by doing it the old fashioned way. Trust me, learning how to hand wash underwear and how to hand wash bras is actually super easy, and really doesn't take that long to do. After they're washed, air dry your underwear in the sun if you can. It'll naturally kill lingering bacteria!
CHANGE YOUR UNDERWEAR FREQUENTLY
How often should you change your underwear? Every day, please! If you need to stretch a pair for an extra day, it's not the end of the world, but don't make a habit of it. Underwear can harbor some pretty funky bacteria, so it's best to retire a pair after a day of wear and switch them out for a fresh pair. Your privates will thank you!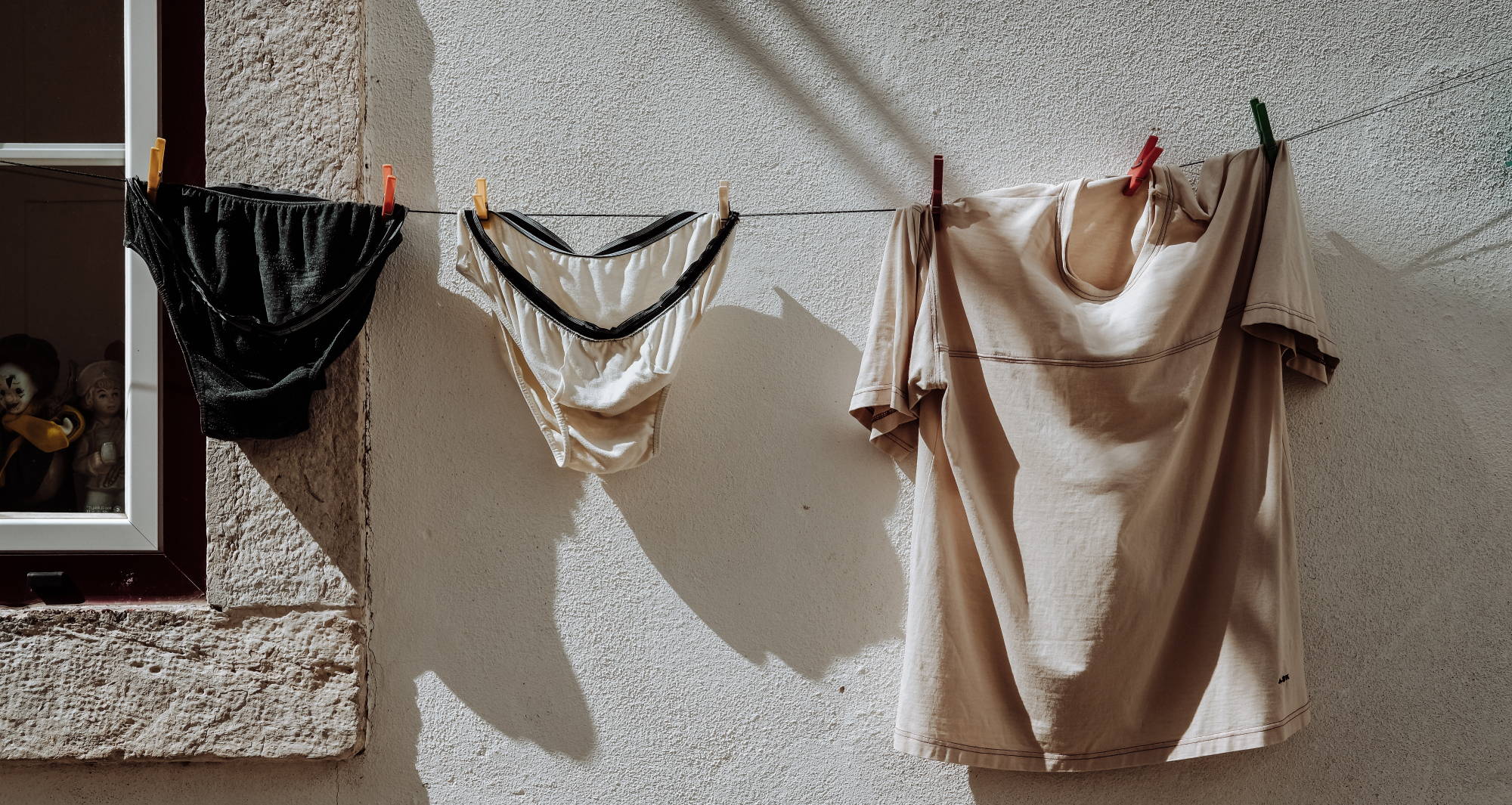 HAVE THE RIGHT AMOUNT OF UNDERWEAR
Too few pairs and you'll run through your rotation too quickly, and too many pairs and you'll never make good use of all of them. How many pairs of underwear should a woman own, exactly? For most, 14 pairs is the perfect amount. The same goes for men, too!
FIX WHAT YOU CAN
Not all signs of wear and tear are irreversible, so if you can mend your underwear on your own, please try to! That means treating stains at least once or twice before giving up, and learning how to mend small holes and tears. You wouldn't believe how much more life you could get out of clothing if you take care of little issues early on!
CHOOSE THE RIGHT FABRIC: HEMP!
The most important factor in determining how long your underwear lasts is what it's made of. When you buy organic underwear made with hemp, you know you're getting underwear that's built to last. If you buy hemp underwear, you'll buy underwear less frequently. Not only is that great for your bank account balance, but it's also kinder to the earth. Choose the sustainable route: try hipster panties or mens briefs made with all natural hemp!
HOW OFTEN SHOULD YOU BUY NEW UNDERWEAR? CONCLUSION
Altogether, you should buy new underwear when your existing collection is worn out and beyond repair. Of course, when it's time to buy new underwear, go for sustainable fabrics like hemp. They're better for the earth and better for your body! To recap, here are some of the biggest questions we've answered today:
Q: How often should you buy new underwear?
A: Buy new underwear when you have less than 14 pairs, you haven't bought new underwear in years, or when you have a pair that shows enough wear and tear to be replaced.
Q: How often should you replace underwear?
A: To see if a pair of underwear needs to be swapped with a replacement, look for large tears and holes, excessive droopiness, stretched-out elastic, and stains.
Q: How often should you change your underwear?
A: You should change your underwear every day.


How often do you buy new underwear? Let me know your thoughts and opinions in the comments!


---