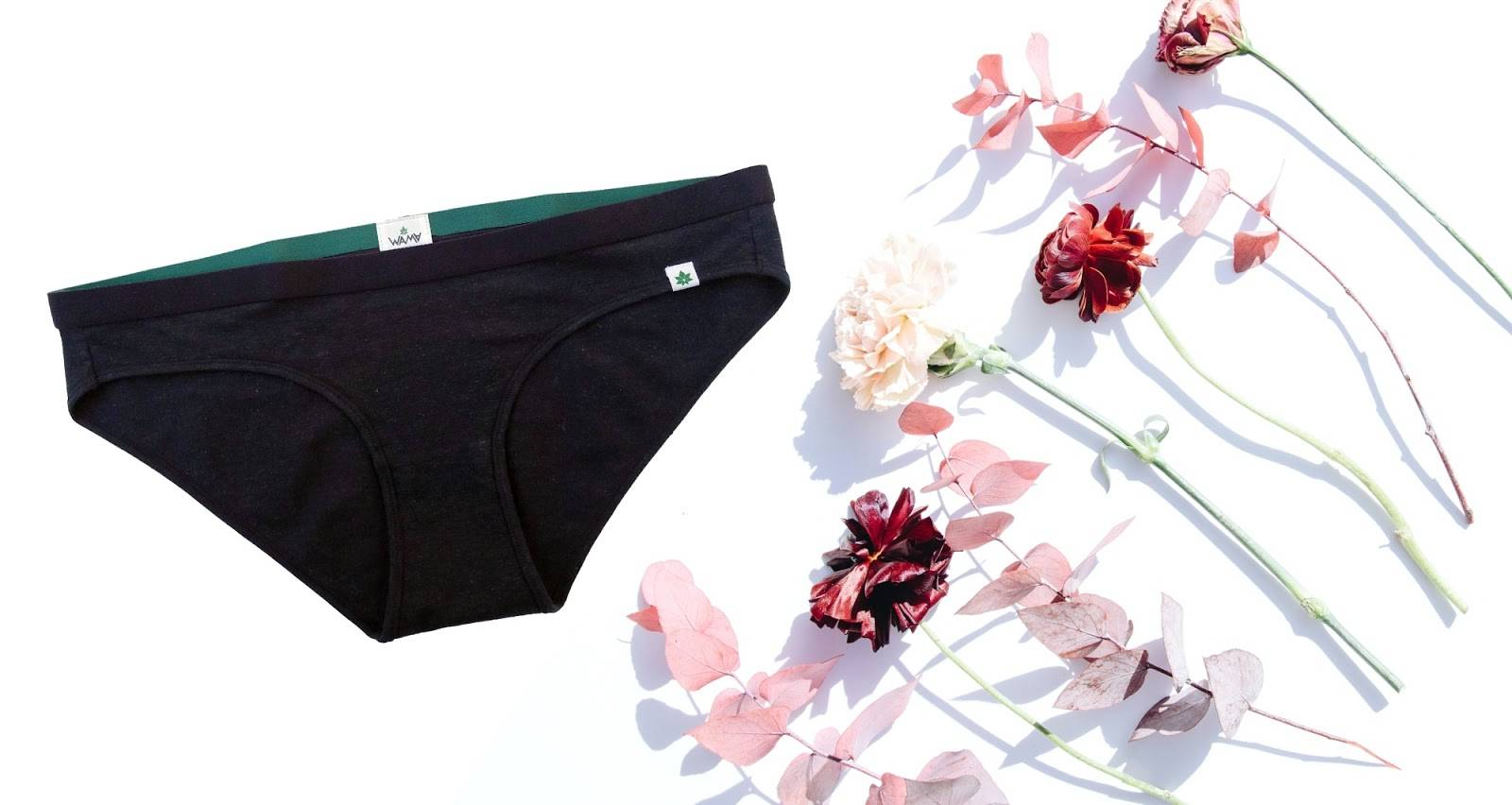 The unfortunate truth is that period stains are a part of life for those of us with a uterus. We've all got a pair or two of bikini underwear or hipster panties that've been doomed to the corner of the drawer, officially relegated as our Period Underwear. But that doesn't have to be the case!
If you know how to get blood out of underwear, you can keep all your organic underwear looking lovely. That way, you can wear them anytime of the month and get the most possible use out of them—which is both more sustainable and more affordable. Simply follow the steps below to learn the best methods for how to get period stains out of underwear. You can thank me later!

HOW TO GET BLOOD OUT OF UNDERWEAR BEST? TREAT IMMEDIATELY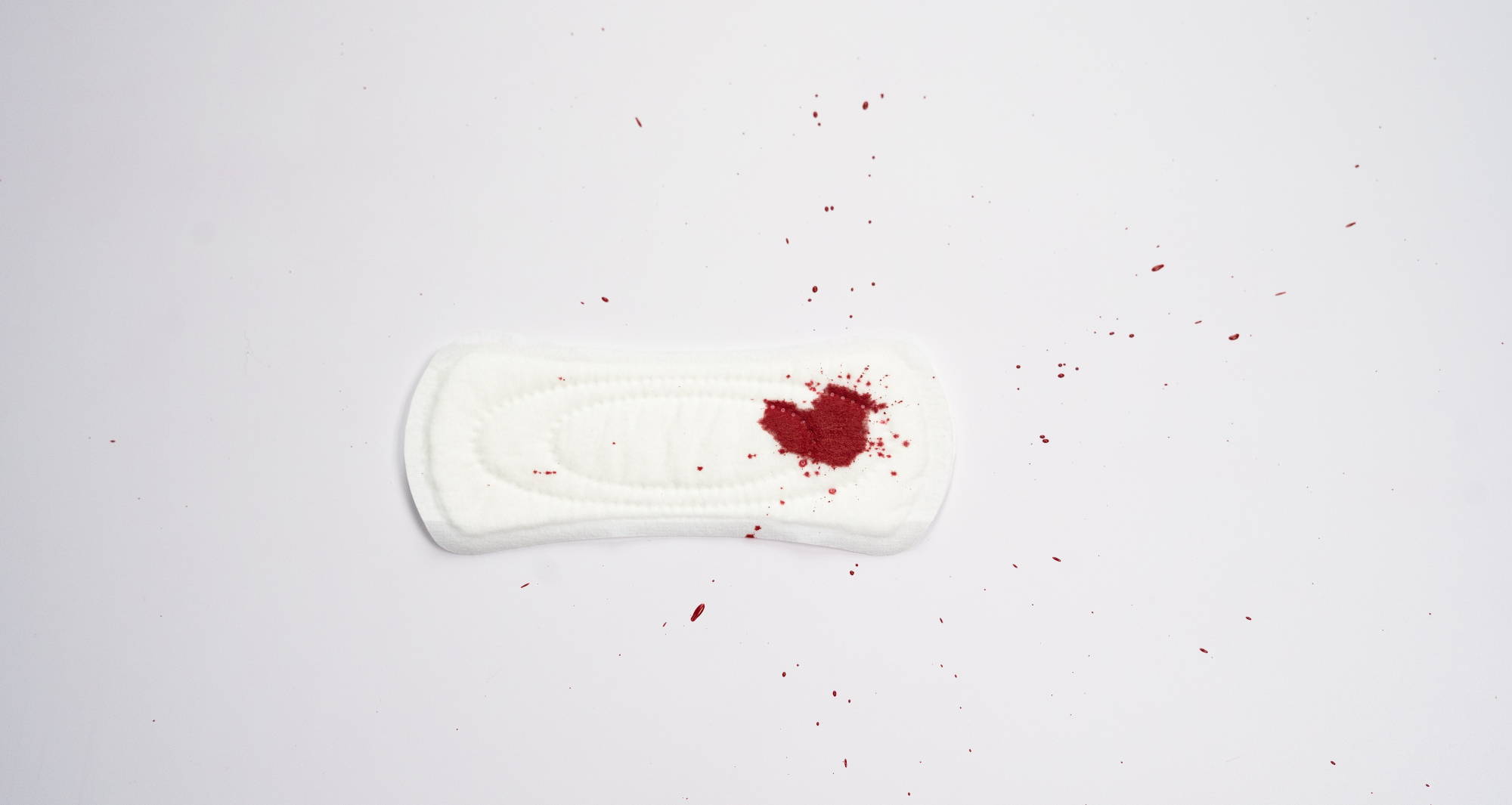 The most important factor to have on your side is time—the faster you can treat the stain, the better. When blood dries and sits for a while on your panties, it becomes more difficult to remove, and you'll have to enlist harsher treatments that could quickly wear out your favorite pair of high waisted underwear.
My rule of thumb? As soon as I notice a stain from period blood, I get to work. If I'm about to run out the door or just really can't take a few minutes to treat it then and there, I throw the stained pair in a bowl of cold water to soak until I can get to it.
HOW TO GET BLOOD OUT OF PANTIES EASILY: COLD WATER AND SOAP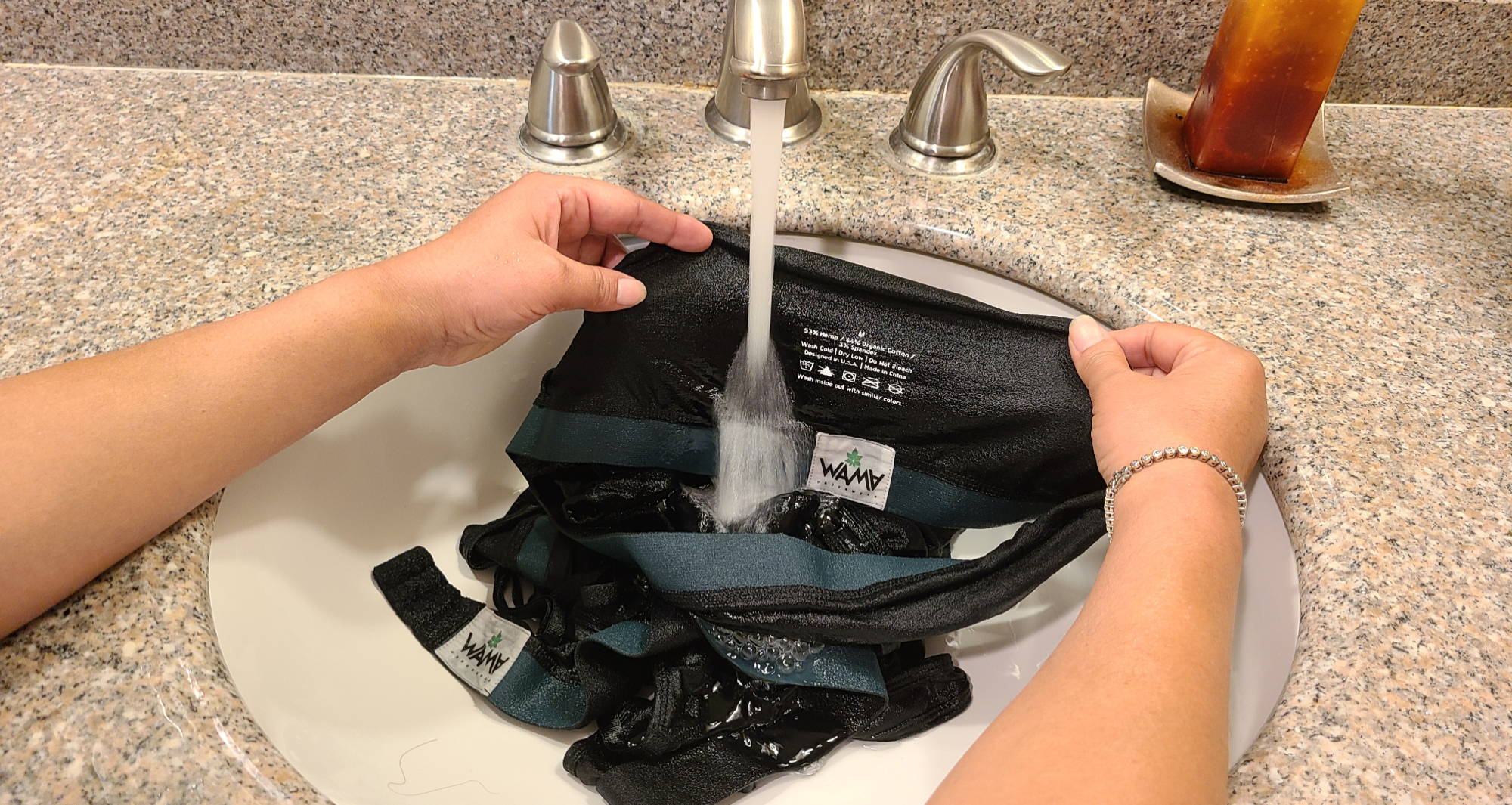 I know it's tempting to throw your blood stained panties under steaming hot water, but you should absolutely use the coldest water possible to treat blood stains. Here's the deal: hot water will actually "cook" the protein in the blood into the fabric, making it much harder to remove.
Start with a fresh stain, or soak an old stain in cold water first.

Next, hold your undies taut under a stream of cold water for a few minutes, letting the force of the water naturally push out the stain.

Then scrub some soap into the stain delicately to help remove more of the stain. I like to use

hemp soap

because

hemp

is both gentle and natural.

Once the stain is removed, wash your undies as normal. I recommend learning how to hand wash underwear

to be more eco-friendly and gentle towards your delicates!
For most fresh period stains, this'll be all you need to do to have a clean pair of undies again. If there's still some blood remaining after following these four steps, have no fear. You've got a few more tricks up your sleeve...
HOW TO GET PERIOD STAINS OUT OF UNDERWEAR THAT AREN'T RESPONDING TO WATER AND SOAP: DEPLOY HOUSEHOLD ITEMS FOR EXTRA HELP.
Lucky for you, there are a whole host of common household items that can help to remove tricky period stains from your undies. If you're lost as to how to get blood out of underwear that's sat in your laundry bin for a while or just won't come out easily, give one of these methods a try!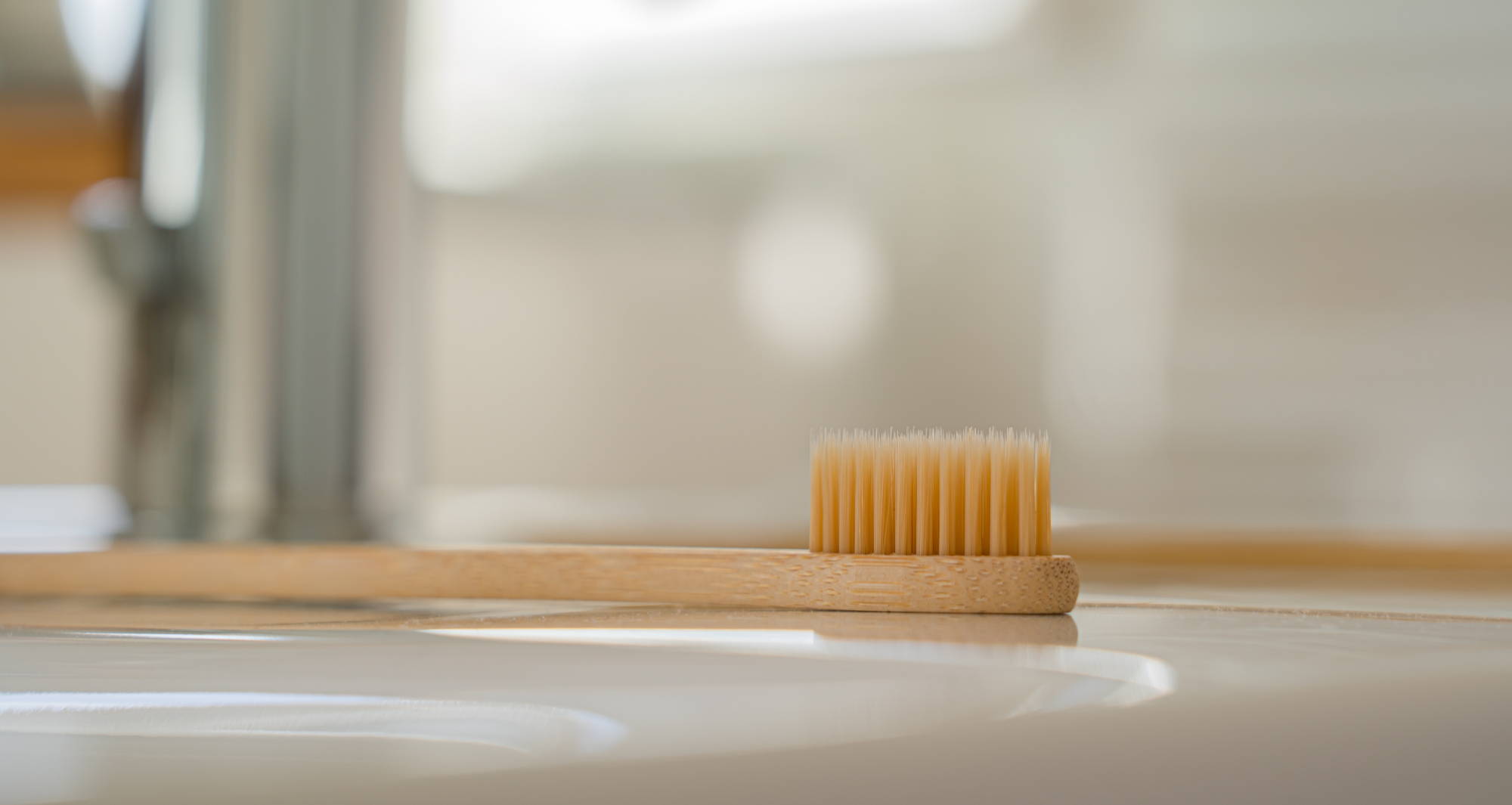 If you can't get a gentle yet firm scrub going to really wash out the blood stain with just your hands, grab an old toothbrush you no longer use to help out. The bristles will reach further into the fabric to help scrub out the stain.
How to get period stains out of underwear with a toothbrush: Apply cold water and soap to the stain, then scrub with your toothbrush in small circular motions. Just be careful to use soft strokes so you don't wear a hole in your favorite thong underwear.
This common first aid item can also be used to wash blood stains out of your panties. Because hydrogen peroxide is a bleaching agent, you should patch test on dark underwear before using it to treat the stain, or just stick to using this household item on light-colored period stained panties.  
How to get blood out of underwear with hydrogen peroxide: dilute 1 part hydrogen peroxide into 6 parts water, then rinse your period stained undies in the solution as you would with regular water.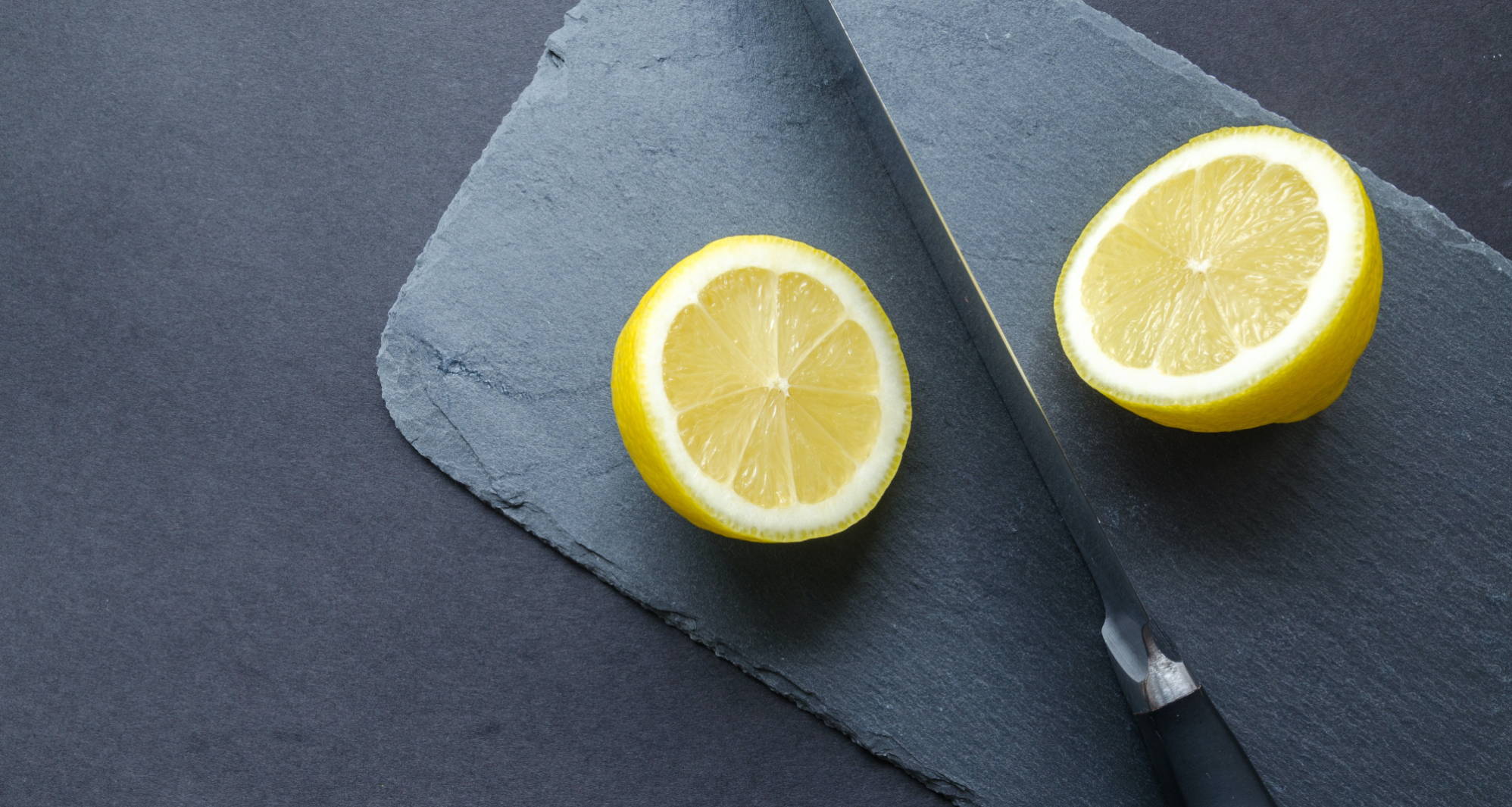 Want to go the all-natural route? Head to the fridge and grab a lemon—I'm not kidding. The citric acid in lemon helps to break down blood stains and wear them away, without the use of any sort of chemical or harsh washing agents. Like hydrogen peroxide, lemon juice can lighten fabrics, so keep that in mind when treating stains on dark underwear.
How to get period blood out of panties with lemon juice: tenderize a whole lemon by rolling it firmly against a countertop (this will help it to release more juices), then cut the lemon in half. Rub one half of the lemon against the stain and intermittently rinse with cold water.
Personally, this is one of my favorite tricks for how to get blood out of underwear, because I've always got salt laying around. This household item works to remove stains because it has super dehydrating properties and will lift water (and with it, the blood!) right out of your stained panties.
How to get period stains out of underwear with salt: mix one part salt with two parts cold water, then soak the stain in it for a few minutes. Scrub with some of the salty water, and there you have it: the stain should be removed. In a pinch, you can even use contact solution in the same way!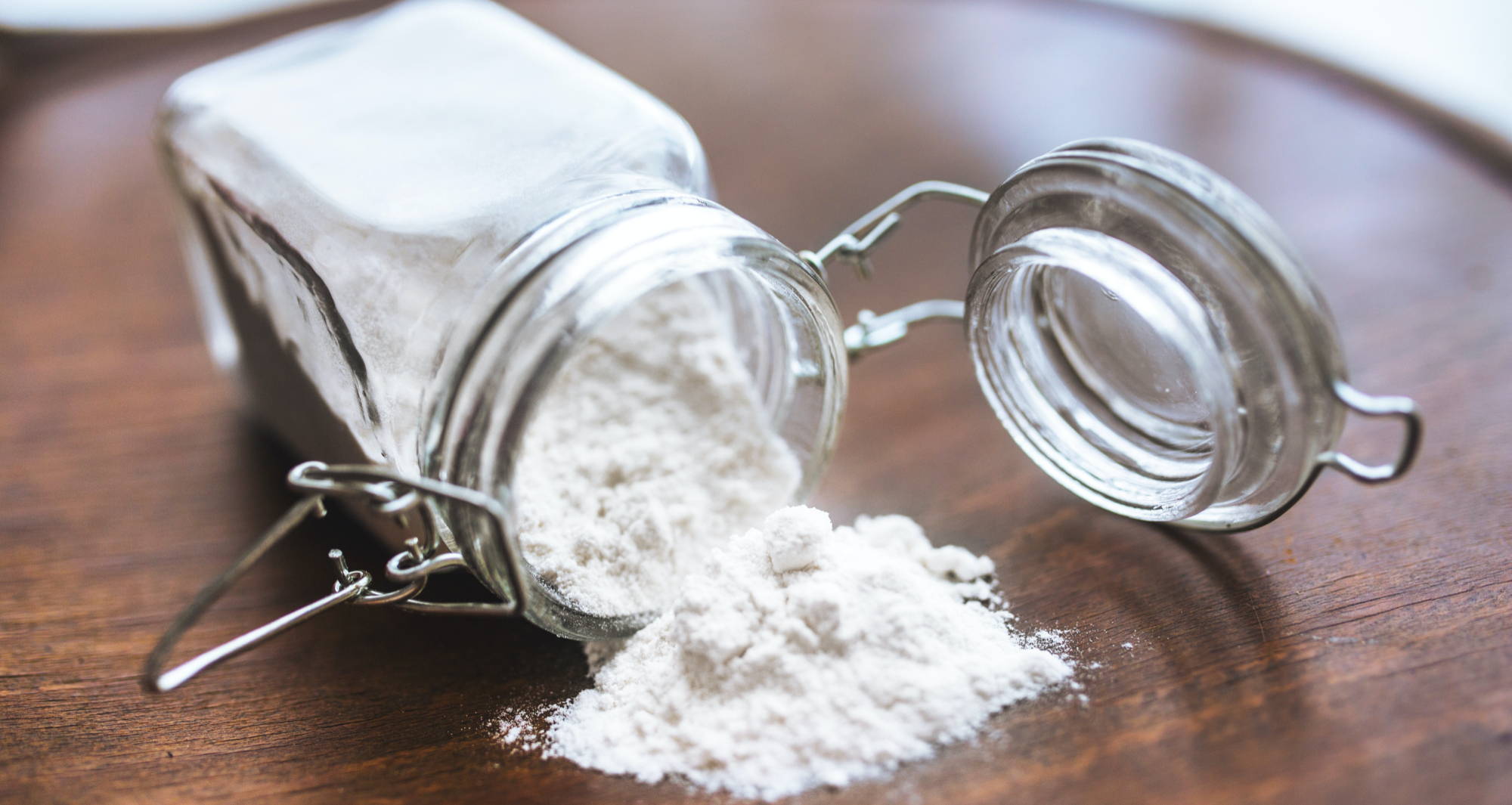 Baking soda is another kitchen item that fights stains well because it's abrasive enough to do some of the scrubbing action for you, plus it naturally draws moisture and traps it within the baking soda granules.
How to get blood out of underwear with baking soda: mix baking soda with cold water to form a thick but spreadable paste. Gently scrub the paste into wettened fabric, then let it soak for a while—at least 30 minutes. Rinse it out with cold water.
White vinegar is one of the most versatile natural cleaning products out there, and another task you can add to the long list is getting tough blood stains out of your underwear. While vinegar can be a little smelly, it's just so easy to use that you have to try this method at least once.
How to get blood out of panties with white vinegar: saturate the stain with white vinegar and let it sit for 10-15 minutes. Optionally, you can mix some soap in as well. After your soaking period is up, gently scrub the stain and rinse with cold water.
7. COMMERCIAL STAIN REMOVERS
I prefer to go the natural route, especially when it comes to anything that goes near my undies. Of course, outside of kitchen and household items, you can always use commercial stain removers to get tricky blood stains out of your undies.
How to get period blood out of panties with stain removers: follow the instructions on the bottle or box, and repeat until the stain is removed. Avoid using harsh treatments on particularly delicate pairs of undies to keep them lasting longer.
Getting a stress headache trying to remove a particularly difficult blood stain? Maybe take an aspirin… and use another one to treat that stain. I know, it sounds weird—but aspirin contains salicylic acid, which works similarly to the acid found in white vinegar to draw out stains and brighten fabric.
How to get blood out of underwear with aspirin: crush up a couple of pills and make a paste with cold water, just as you would with baking soda. Apply the paste to the stain and gently rub it in, then let it sit for a while (again, at least 30 minutes). Rinse out with cold water.
And you thought using aspirin was a little out there! Unseasoned meat tenderizer is particularly good for removing old, tough blood stains that just don't budge from other treatments. Just as it helps to break down protein in meat, it'll break down the protein in the blood stain to help it wash out more easily.
How to get period blood out of panties with meat tenderizer: Heavily sprinkle the stain with unseasoned meat tenderizer, then add a bit of cold water until a paste forms. Let that soak for about 30 minutes, then rinse with cold water.
EXTRA TIPS FOR HOW TO GET BLOOD OUT OF PANTIES
Chances are, using one of the handy methods above will get your period blood stain out in no time. But if the stain has been sitting for a while or is in really tightly woven fabric and you're still struggling after trying one of these techniques, there are a few more tricks you can deploy.
1. RINSE AND REPEAT… AND REPEAT AND REPEAT
While you should be gentle when washing stains out of your most delicate clothing items, there's no reason you can't repeat a method or switch around and try another household item on your tricky period stain. If at first you don't succeed, try, try again!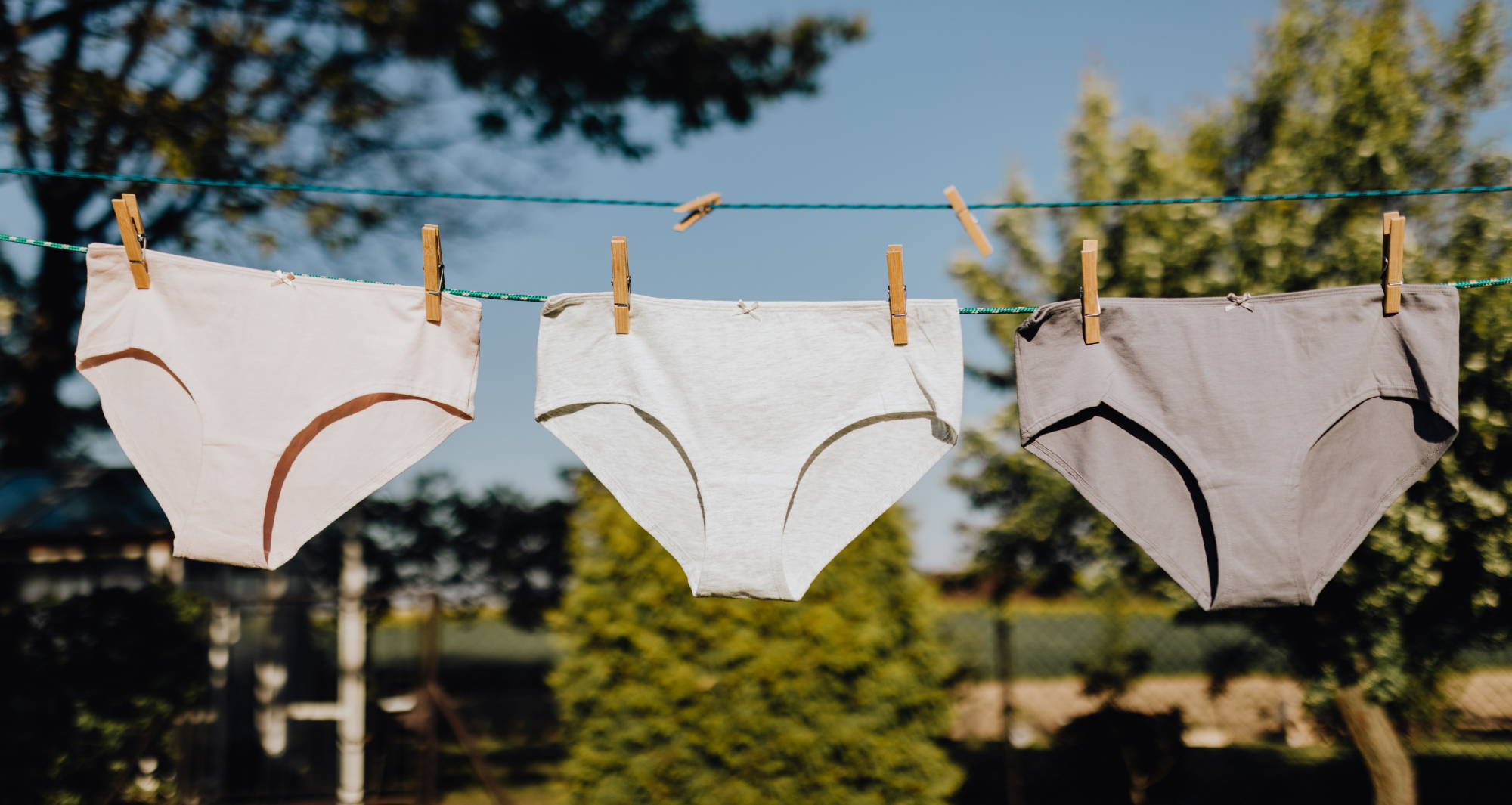 2. AVOID THE DRYER AT ALL COSTS
If you can't totally tell if the stain is out while it's still wet, let your undies air dry out of direct sunlight to see if you're in the all-clear. Do not put your underwear in the dryer until you're certain the stain is out, because much like hot water, hot air will cook the stain further into the fabric.
3. CAN'T GET TO IT NOW? SOAK IT
As I said before, it's important to treat blood stains when they're fresh and wet for the best results. But life gets in the way sometimes, so if you simply can't treat the stain right away, put it on ice… literally. Throw your stained undies into a bowl or plugged sink with the coldest water possible, and use the methods listed above whenever you can get to it.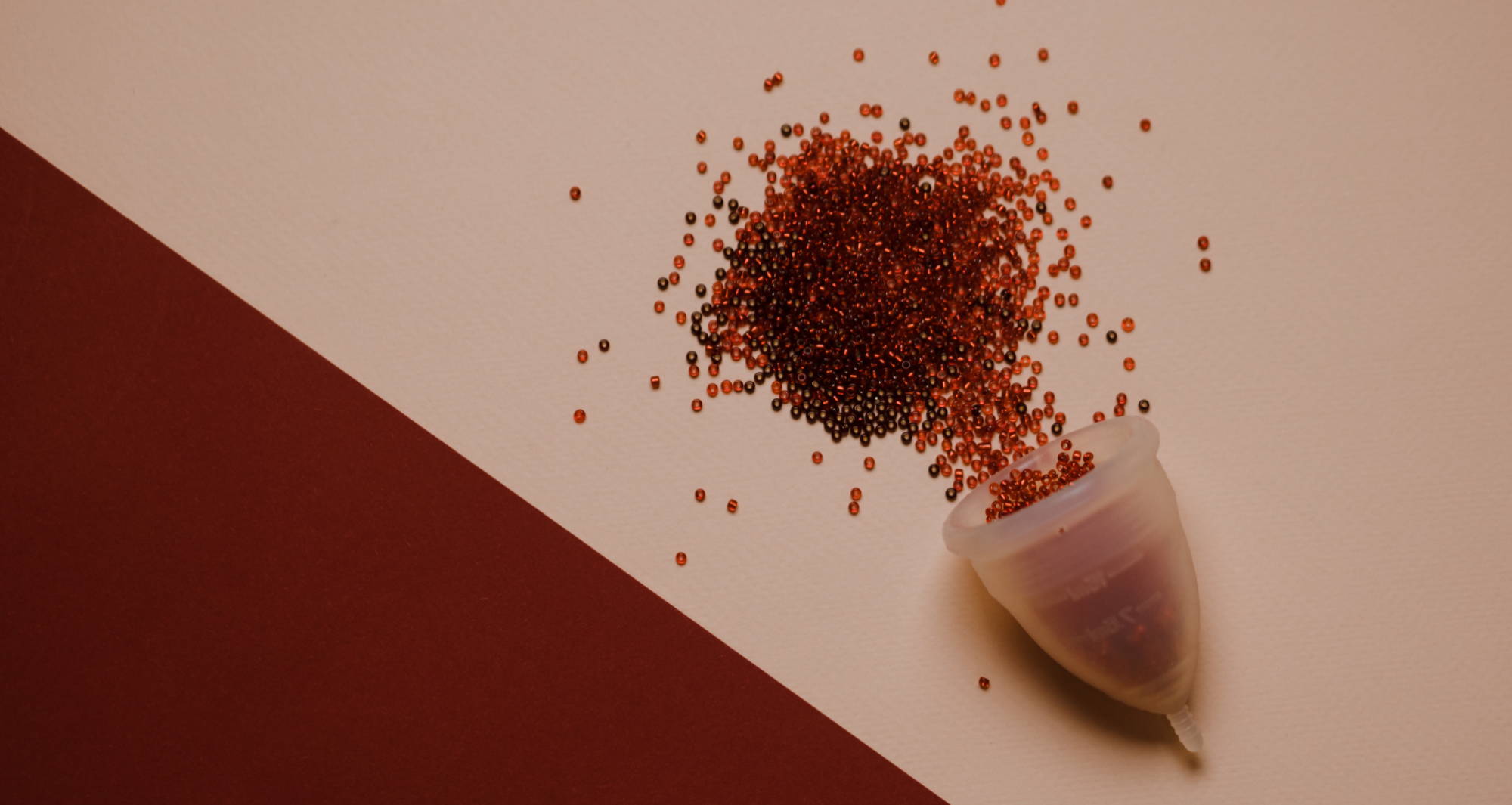 4. AVOID STAINS IN THE FIRST PLACE
Period stains are a part of life, but there are ways you can reduce the likelihood of dealing with them every month. Here's what I do to avoid getting pesky period blood stains in the first place:
Wear black or dark underwear during your period—I always wear my black

boy shorts underwear

during that time of the month because they're so comfy.

Change menstrual products frequently: not only is this more sanitary, but you'll lessen the chance of the overflow that causes stains.

Use a menstrual cup. They're not for everyone, but you can leave them in for much longer than you can use a tampon or pad, they stay totally put without leaking at all… and they're eco-friendly!
HOW TO GET BLOOD OUT OF UNDERWEAR: CONCLUSION
Period blood stains are just a part of life, and they're nothing to be ashamed of. But that doesn't mean you have to throw away every pair of undies you stain during that time of the month—that's not sustainable, nor is it kind to your wallet!
Avoid the hassle and environmental impact of replacing stained undies by learning how to get blood out of underwear quickly and easily. With the above steps and tips, your soiled panties should be back to looking brand new in no time.
Have you tried any of these techniques on period blood stains before? Which method works best for you? Please, let me know in the comments!


---