Posted on
|
0 Comments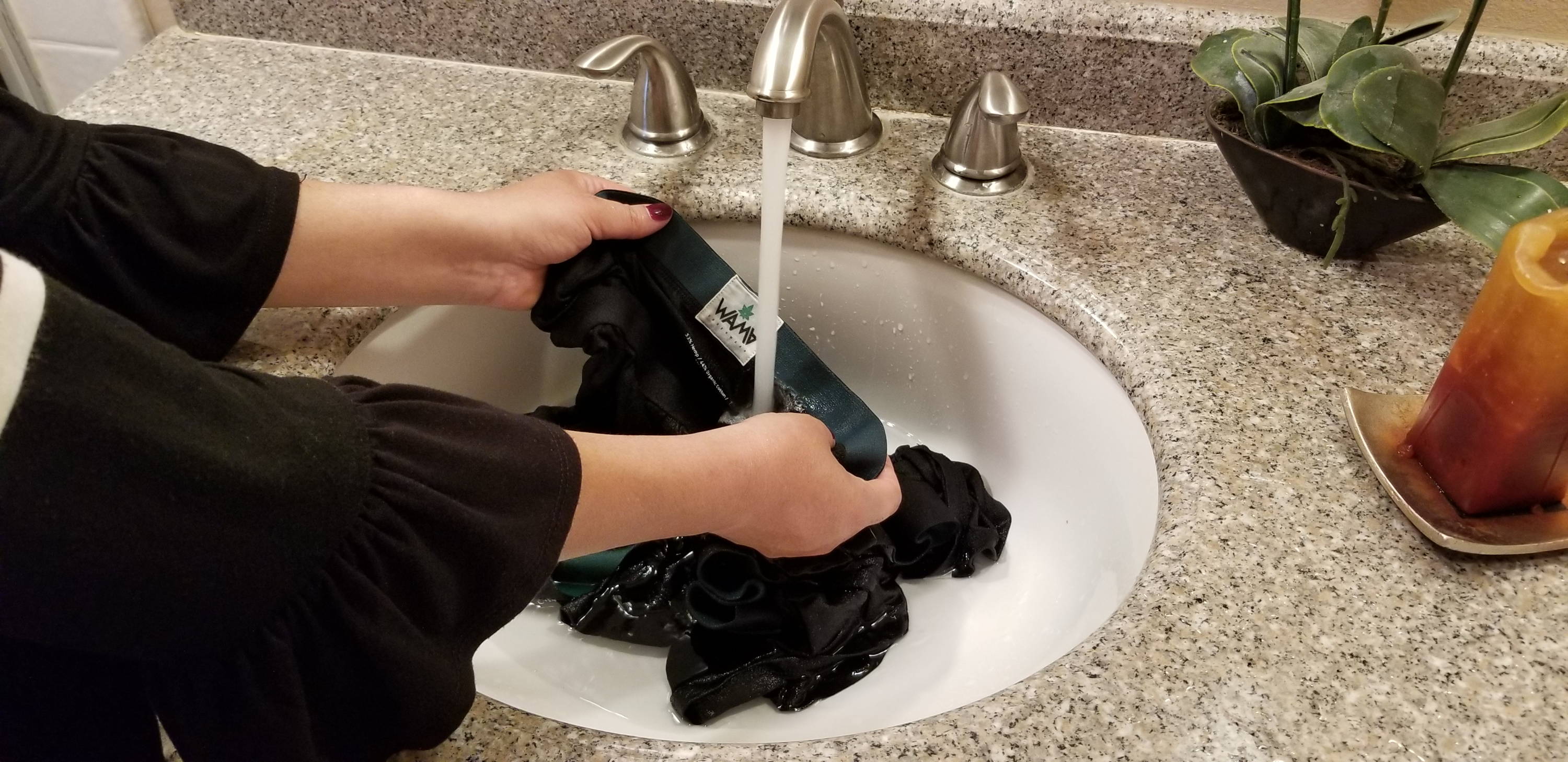 ---
If you're anything like me and you're constantly looking for new ways to decrease your environmental footprint, here's something new to add to your list! Washing machines cause excess water pollution, water waste, and energy consumption. What's the use of buying organic cotton, linen, hemp or other organic underwear if you're just going to throw it into a spin cycle?
And honestly, they don't do such a great job with your delicates. How many lacy bralettes and underwear has your washing machine chewed up this year?
The good news is there's a super easy, and super sustainable, second option: Hand washing all of your delicates! I'll provide a super easy-to-follow guide to hand washing your underwear that will make your undies last longer, and make you feel great about your environmental impact.
How to Hand Wash Underwear
1. Stake out a sink.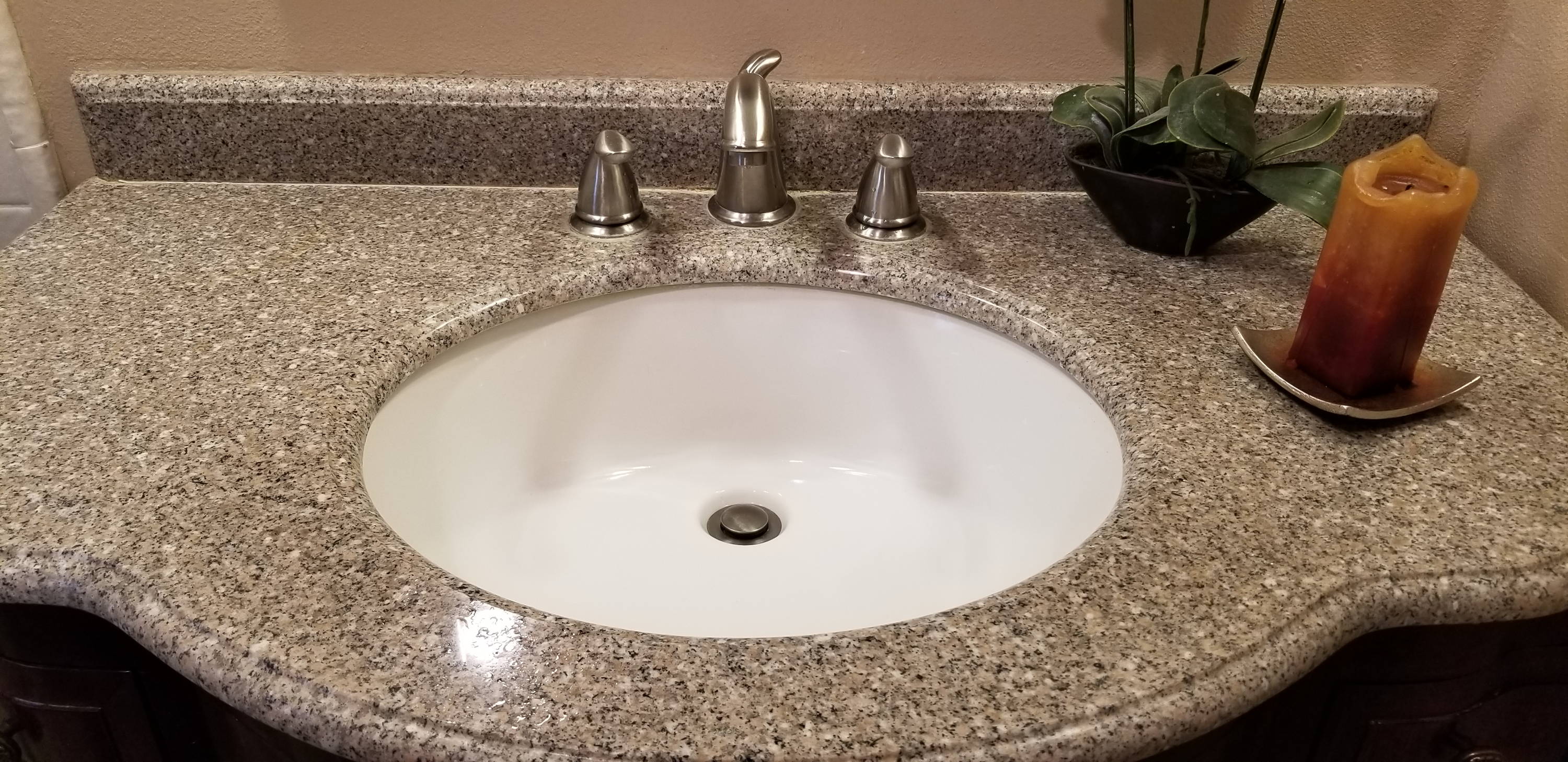 I've found that bathroom sinks are usually your best bet. Just make sure you give it a thorough cleaning before you get started on your clothes washing!
2. Find a great sustainable laundry detergent.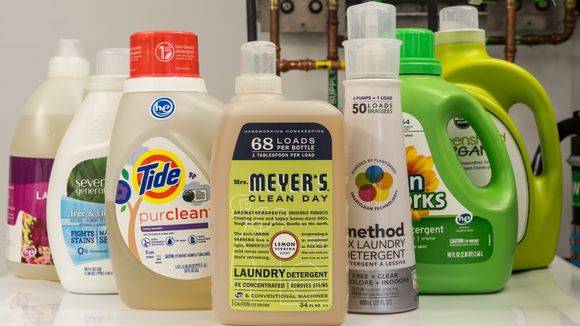 Our favorites are Charlie's Soap and Indigo Wild's Zum Clean Because what's the point of hand washing if you're just contributing to water waste like a normal laundry machine?
3. Gather all your undies, and make sure to check your delicates for label warnings.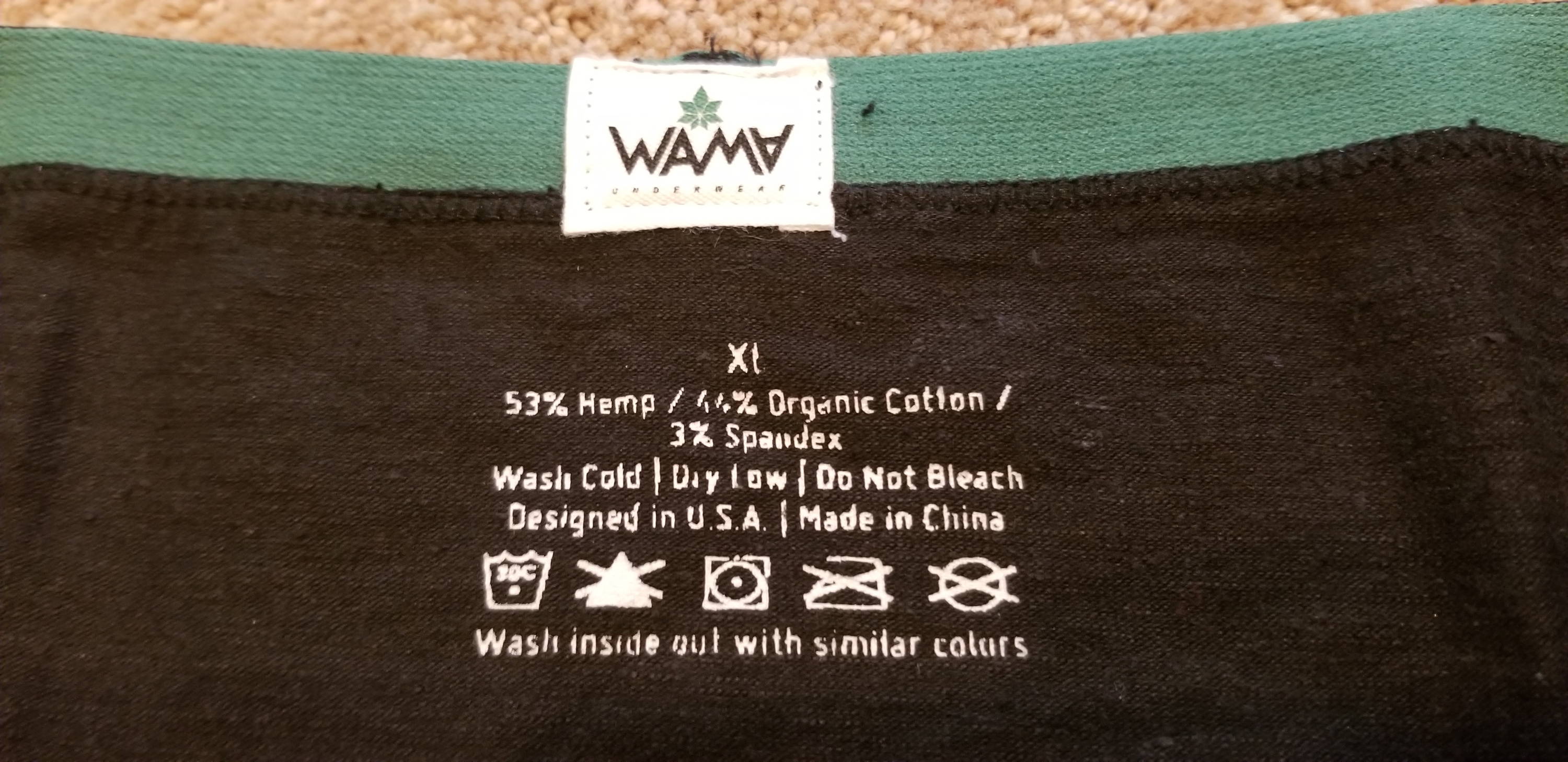 If a specific thong has very specific directions to wash separately, or to only wash in cold water, make sure you don't throw it in with the rest of your undies! Set it aside to hand wash with other like underwear. If you have any bright colored undies that you haven't washed before, it's best to wash them by themselves first to make sure the dye doesn't run. And always separate whites and colors, to keep your white underwear bright.
4. Plug your sink drain, and fill with lukewarm water and the sustainable detergent of your choice.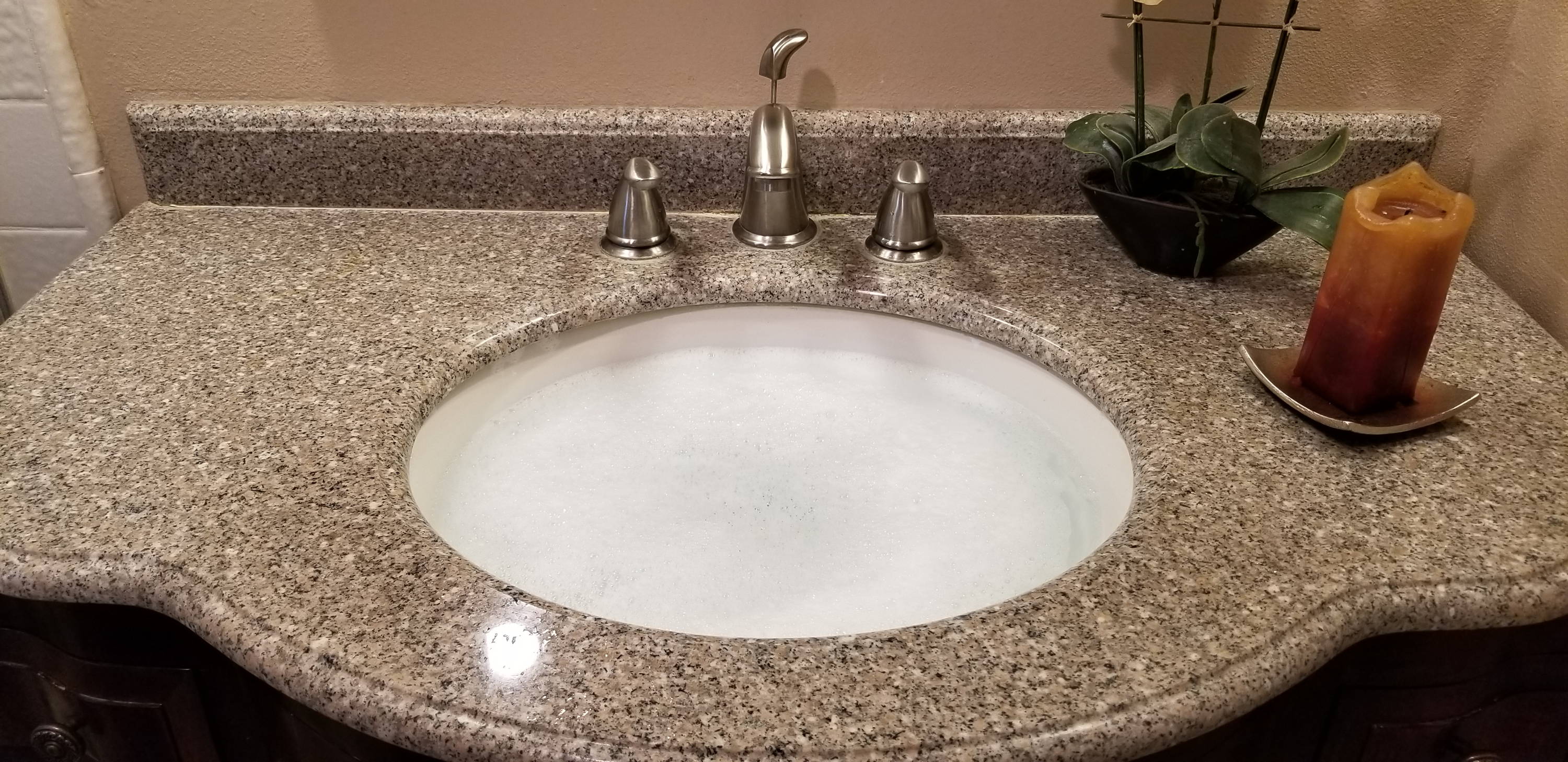 Lukewarm water is very important-- Water that is too hot can damage your delicates! Not to mention, lukewarm water is much more environmentally-friendly than boiling hot: it uses much less energy! Around 2-3 tablespoons of detergent is usually the sweet spot for your delicates, but feel free to play around the first few times to figure out what is the perfect fit for your underthings.
5. Let your underwear soak for no longer than an hour.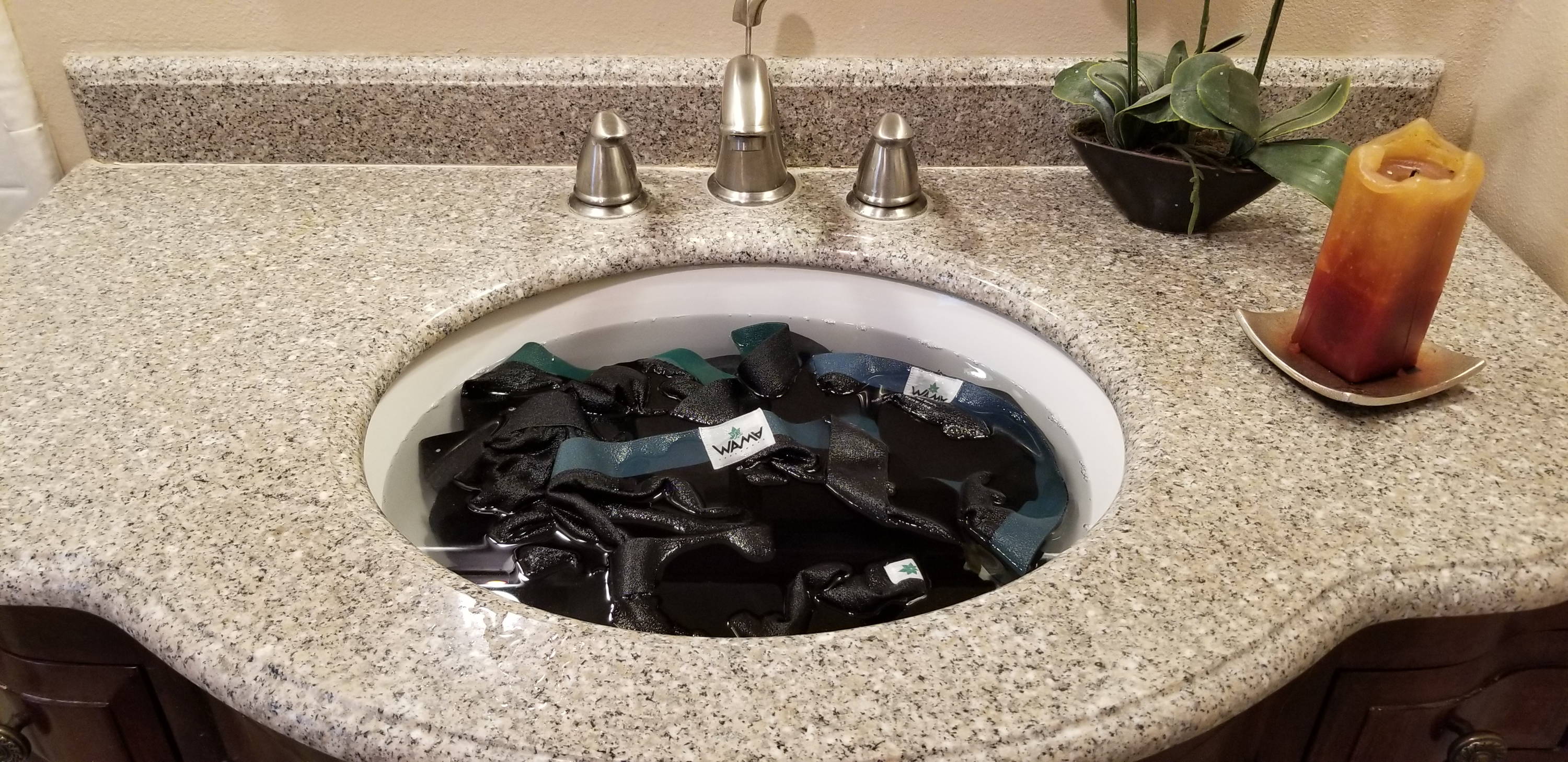 Contrary to popular belief, you don't really need all of those spin cycles to clean your briefs. By handling them in the water throughout the hour by pushing them down, swishing the water around them, and turning them inside out to make sure the water is getting in all of the nooks and crannies, the dirt and grime will be separated from your underwear. Rubbing or squeezing the fabric is more likely to damage the delicate material-- And constantly having to buy new underwear because of rough washing techniques is not very sustainable!
6. Drain and rinse with cold water.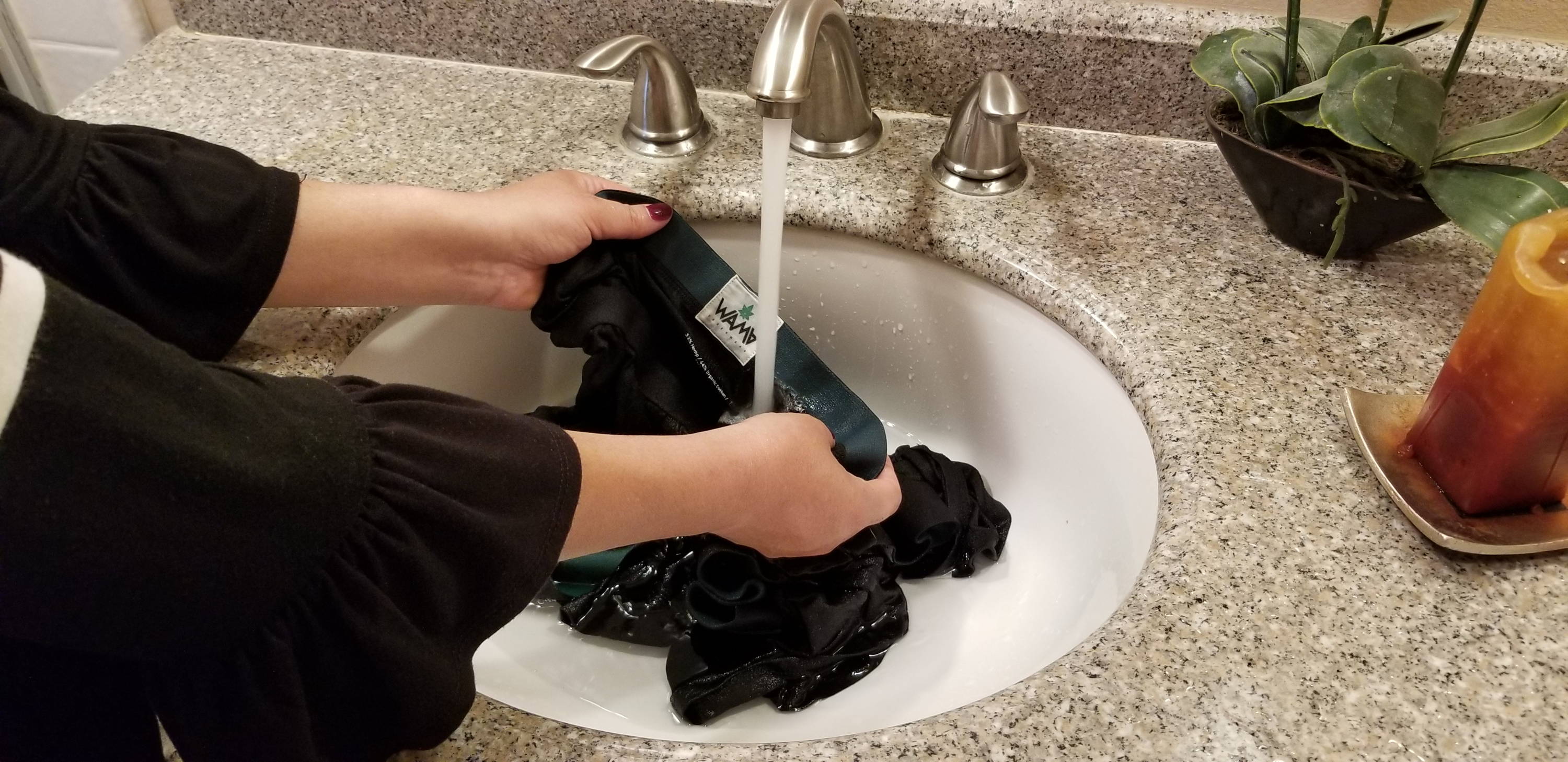 As soon as you're content that your undies have all been cleaned, unplug your sink drain and rinse your delicates with cold water as all of the water drains out.
7. Hang your clothes up to dry.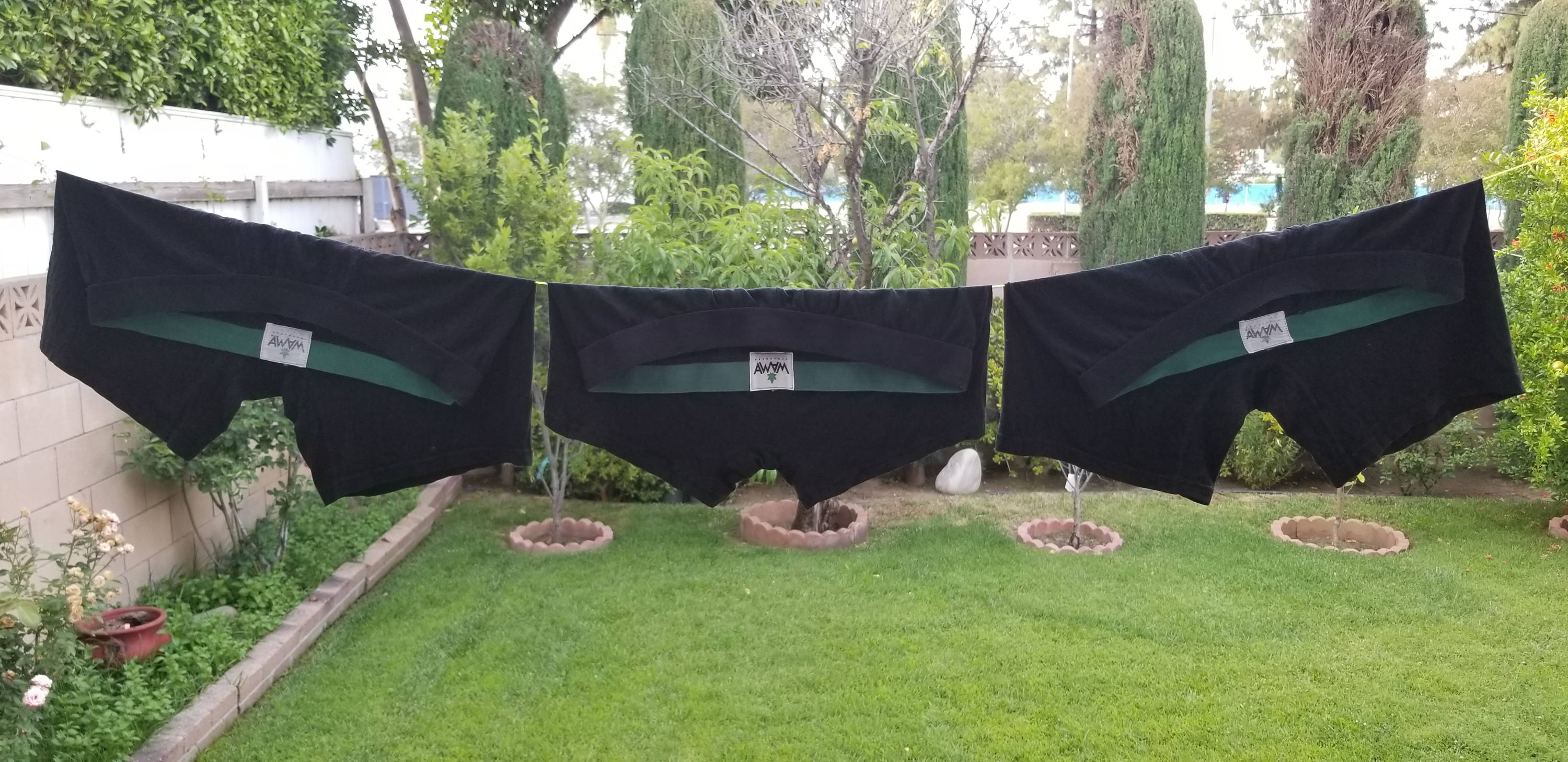 Dryer? Never heard of her. Air drying your clothes is so much more sustainable, and there's so many options based on your living arrangements. If you have a big backyard, you can use an old-fashioned clothes line and if you're still living that apartment life or prefer to keep your undies behind closed doors, a drying rack works great.
8. Enjoy!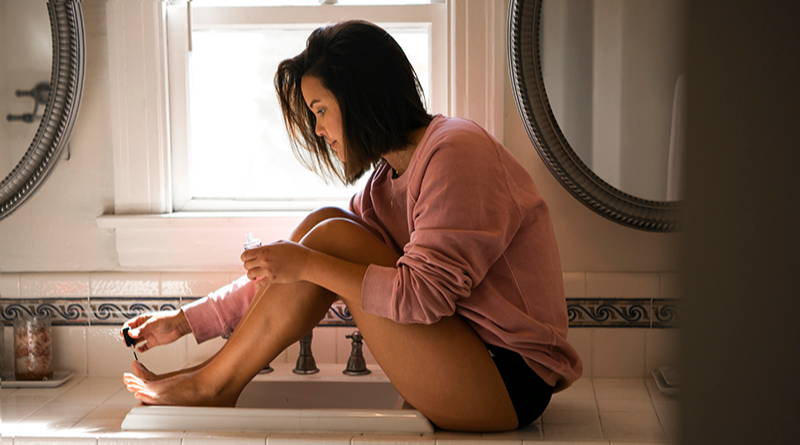 So easy, right? Once all of your undies are dry, rock them knowing they'll last much longer, and that you're making much smarter decisions with your water consumption.
Other Sustainable Hand Washing Clothes Tips
If you're traveling, the best thing to do is to bring a travel-sized detergent (The Laundress offers a few eco-friendly travel packs!) to use in your sink of choice. If your hotel or your friend's house doesn't have a sink stopper, you can always use a jam jar or a full glass of water to cover the drain!
What about if you love the environmental impact of hand washing your undies, but you're not loving the results-- Your lacy underwear is folded in all the wrong places, or your cotton underwear can't stop wrinkling? The solution is reshaping your underwear before you put them on a clothesline or a drying rack. The easiest way to do this is to lay them flat on thick fabric or a towel in exactly the shape you'd hope for them to stay in when they're on your body. This method does take more time, though-- You may have to swap out the towels or fabric two or three times to make sure your undies properly dry.
And that's it-- That's all you need to know to become an expert hand-washer! Your underwear will feel twice as good from now on, because you know not only will your underwear stay healthier and last longer, but the environment will, too.  
For experienced hand-washers, any more tips for hand washing your underwear sustainably? How else do you make sustainable choices for your clothes? Let us know in the comments below!