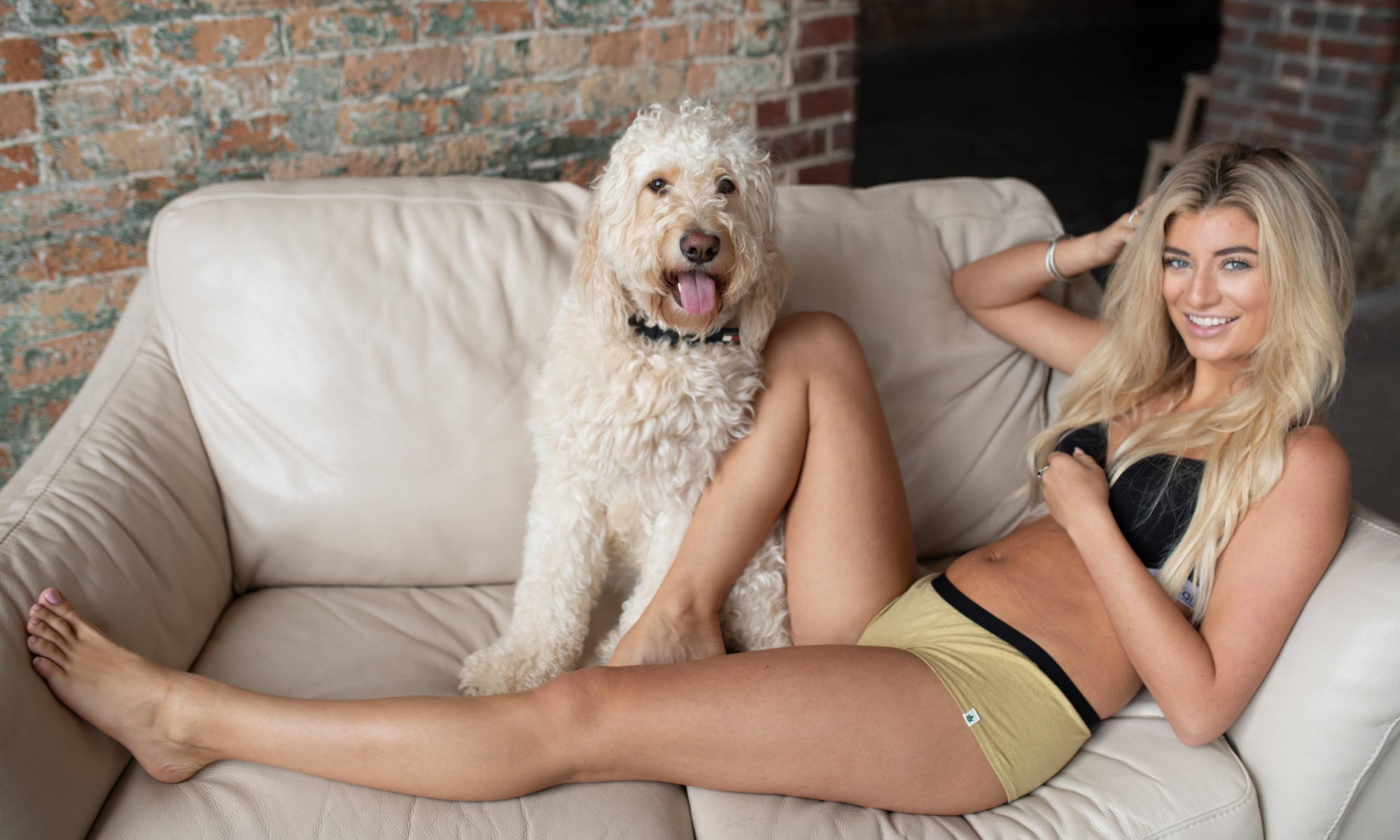 WHEN IS NATIONAL UNDERWEAR DAY? AUGUST 5TH, 2024
The best day of the year is coming—that's right, it's about to be National Underwear Day!! It's a worldwide celebration of all of the wonderful comfort and support our undies provide. A day of body positivity, stylish skivvies, and fun, it's a blast to celebrate.  
So grab your mens boxers, thong underwear, or hipster panties and let's get to celebrating! I'll give you a little history of the day and the best ways to celebrate, so you can have the ultimate National Underwear Day 2024.

WHY WAS NATIONAL UNDERWEAR DAY FOUNDED?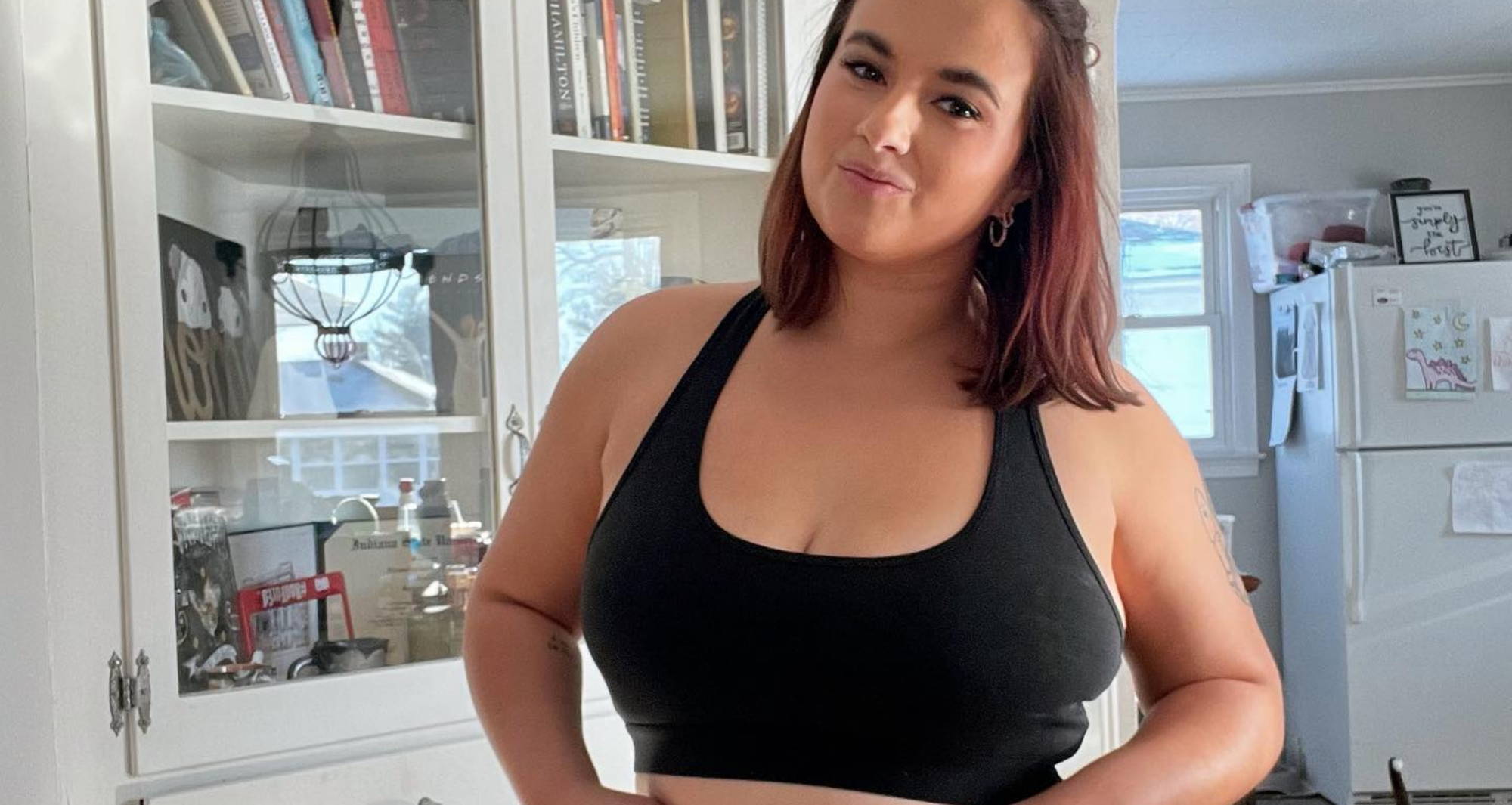 Founded in 2003, National Underwear Day was originally a viral ad campaign that promoted body positivity and fostering a healthy self-image. It's about celebrating our most supportive clothing items as much as it is about celebrating the bodies in them!
There are so many messages from the media that only "perfect" bodies should be seen and celebrated. National Underwear Day challenges that. It's for people of all shapes, sizes, and underwear preferences.
I think that's a holiday worth celebrating! So grab your favorite pair of undies and I'll show you the best ways to ring in National Underwear Day 2024!

HOW TO CELEBRATE NATIONAL UNDERWEAR DAY 2024

There are so many fun ways to celebrate National Underwear Day—from underwear parties to reorganizing your undies drawer to trying some new styles out! Whether it's your first time observing the holiday or you're looking for some new ways to celebrate, check out the following ideas.

LEARN SOME FUN FACTS ABOUT UNDERWEAR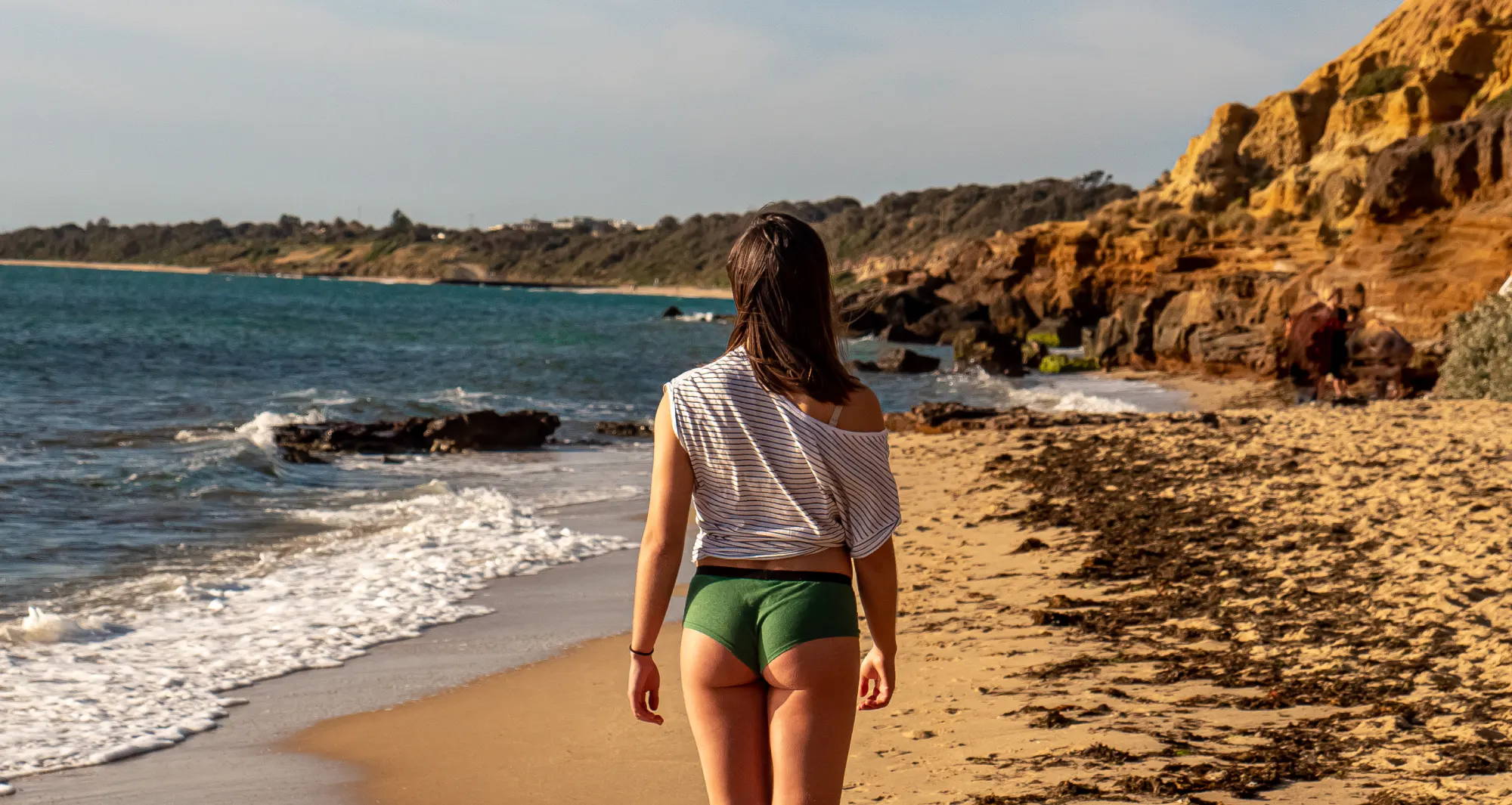 I'm of the mindset that the best way to celebrate any holiday is to learn more about it. (Yes, I was the kid who got excited for research papers, why do you ask?) So, let's learn some fun things about our humble undies:
Mary Phelps Jacob, a 19-year old debutante, is credited with making the first modern bra after her ball gown showed too much of her corset.

The world record for most underwear worn at once was given to 10-year old Jack Singer, who donned 215 pairs to clinch the title.

Although many people now wear undies under their kilts, a "true Scotsman" won't.

Umpires for Major League Baseball have to wear black underwear just in case one too many squats splits their pants.

It's a personal choice, but the average American woman has about 21 pairs of underwear.

Women traditionally didn't wear any underwear at all because it was seen as inappropriate for anything to be between a woman's legs (insert eye roll here). That's part of the reason women were expected to ride side-saddle.

The British army issues antimicrobial skivvies to their soldiers, so they could wear each pair for up to three months without changing. Excuse me while I barf. Although hemp underwear is

antibacterial underwear

, I still wouldn't wear mine for three months straight.
Now that we've learned some fun facts, we're ready to celebrate National Underwear Day even more!

SHOW YOUR UNDERWEAR SOME LOVE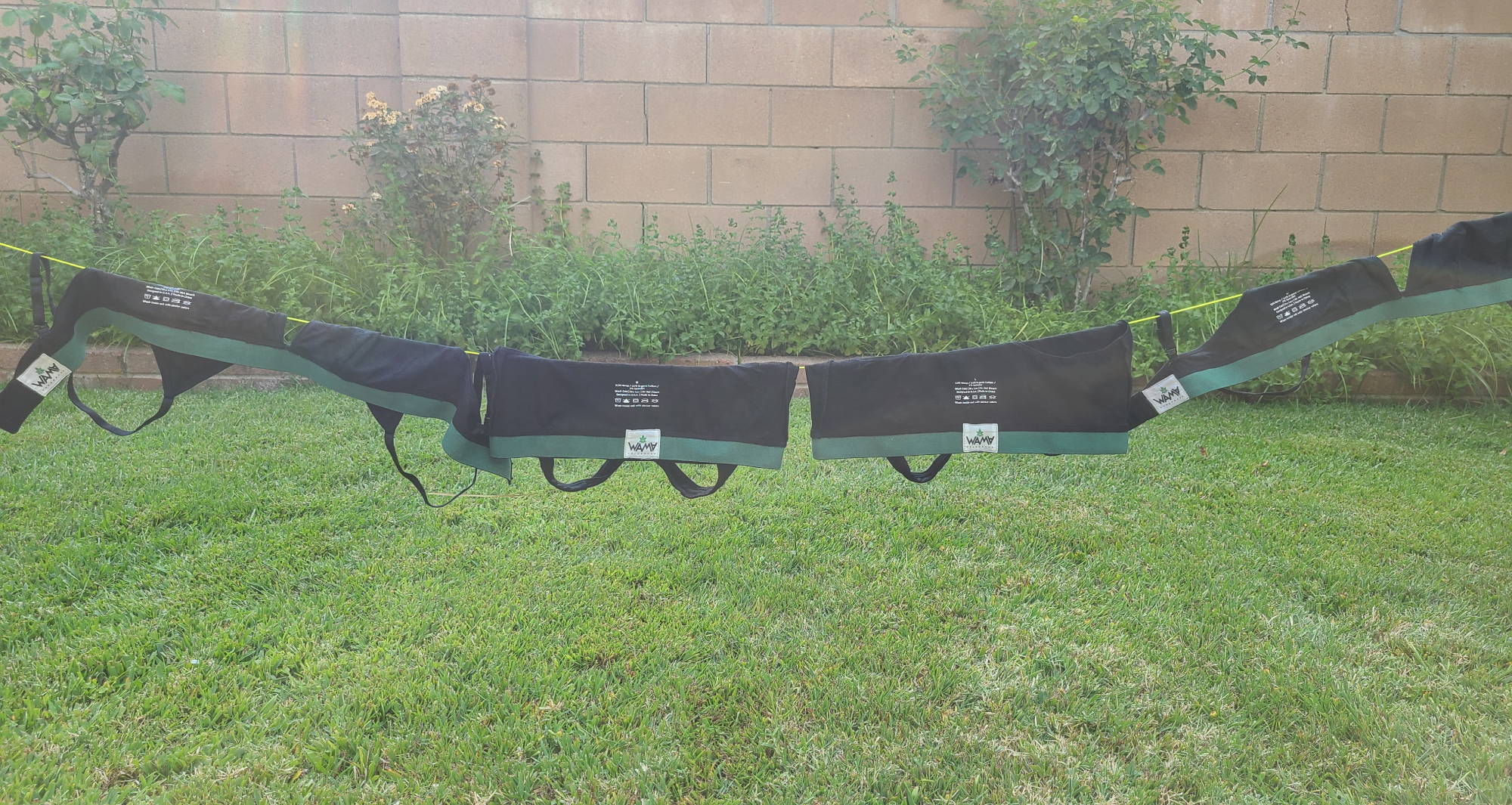 TREAT YOURSELF TO NEW UNDIES

Your undies do so much for you—support, protect, caress—but do you ever do anything for your undies? If not, National Underwear Day is the perfect time to start.
To show your underwear that you care:
Learn how to hand wash underwear.

This will help them last longer, as the washing machine is hard on undies!

Figure out how to fold underwear.

That way they're not just balled up in the corner of your underwear drawer.

Retire your old pairs!

Read below for some ways to donate or recycle them.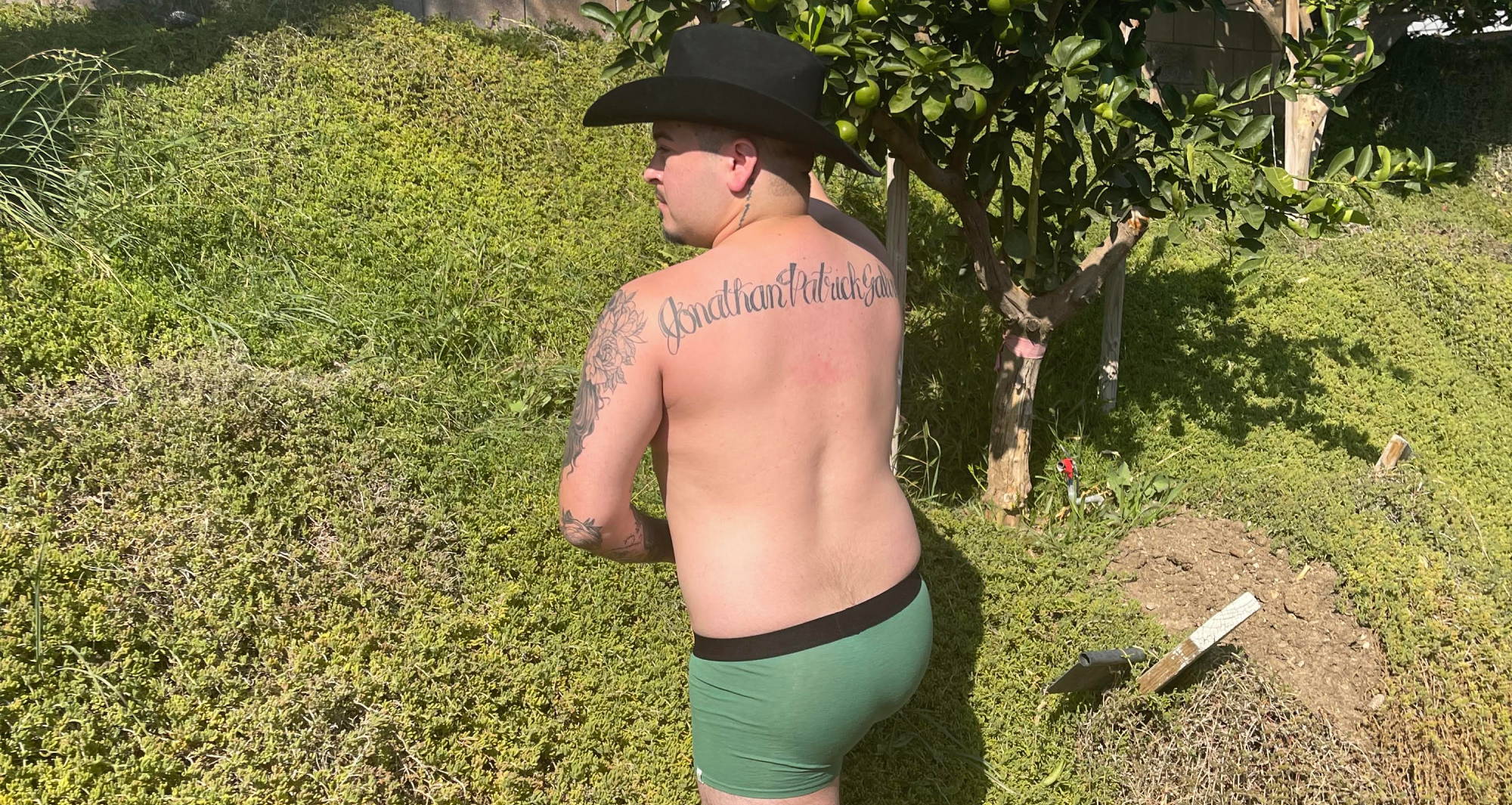 Is it national underwear day if you're not treating yourself to a new pair (or three) of undies? Especially if you're getting rid of your old, beat up pairs, it's the perfect time to grab some new ones.
Of course, for those of us who follow a sustainable, minimalist clothing lifestyle, it's important to avoid fast fashion brands that are bad for the environment. Instead, stick to sustainable underwear made from fabrics like hemp or organic cotton.
National Underwear Day is the perfect day, in particular, to try new styles. If you're always a mens boxer briefs guy, check out another one of the men's underwear types like mens briefs or trunks underwear. Women's underwear styles range from full coverage boy shorts underwear to skimpier thong underwear.
Try a pair outside of our comfort zone and you might just be surprised with your new fave style! Also, there's no harm in trying some pairs made for another sex. I love sleeping in men's boxers because they're soft, flowy, and stretchy enough to really sprawl out. Check some out!

GET TO KNOW WHO MAKES YOUR UNDERWEAR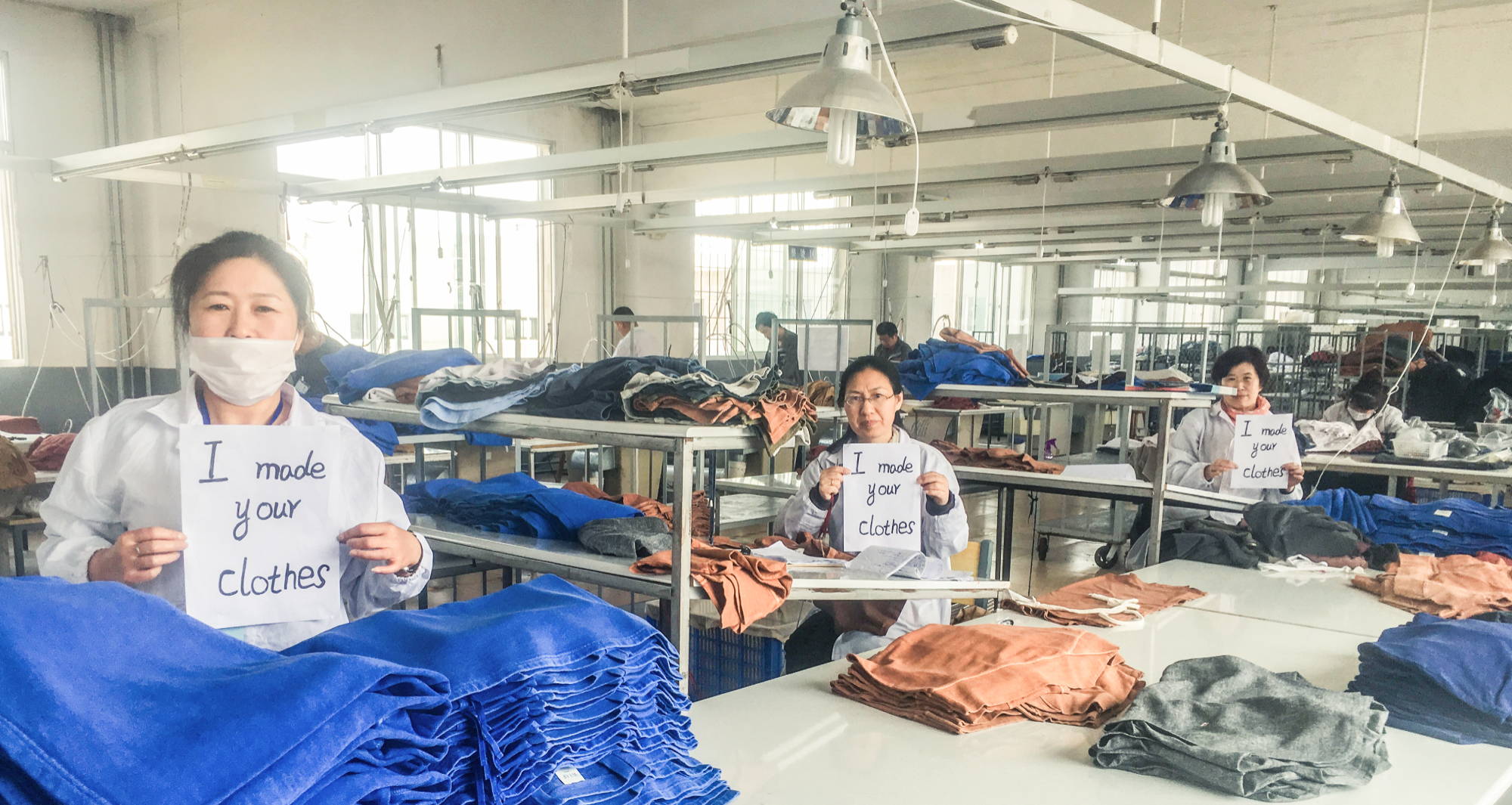 You can't celebrate something without knowing where it came from! A key part of the slow fashion movement is knowing how your clothing came to be. An important part of that is knowing who is making your underwear—from the people who harvest the raw materials to the workers who sew tirelessly.
The clothing industry is known for unfair labor practices and unsafe factory and farm environments. Make sure you're celebrating all aspects of your underwear by ensuring you're buying from brands that are transparent about their practices and how they treat their employees.
Here are some ways to find out more:
Look it up!

If a company is transparent about their labor practices, it will be easy to see how they treat their employees and what type of environment their clothes are made in. Hint: if you can't easily find this info, it's probably because it doesn't reflect too well on the brand.

Take to social media:

ask brands #whomademyclothes to call attention to the issue and ask for more transparency

Use your purchasing power:

let your money talk by buying from brands with transparent, sustainable, and fair practices. There are tons of

affordable ethical clothing

brands that sell underwear and more!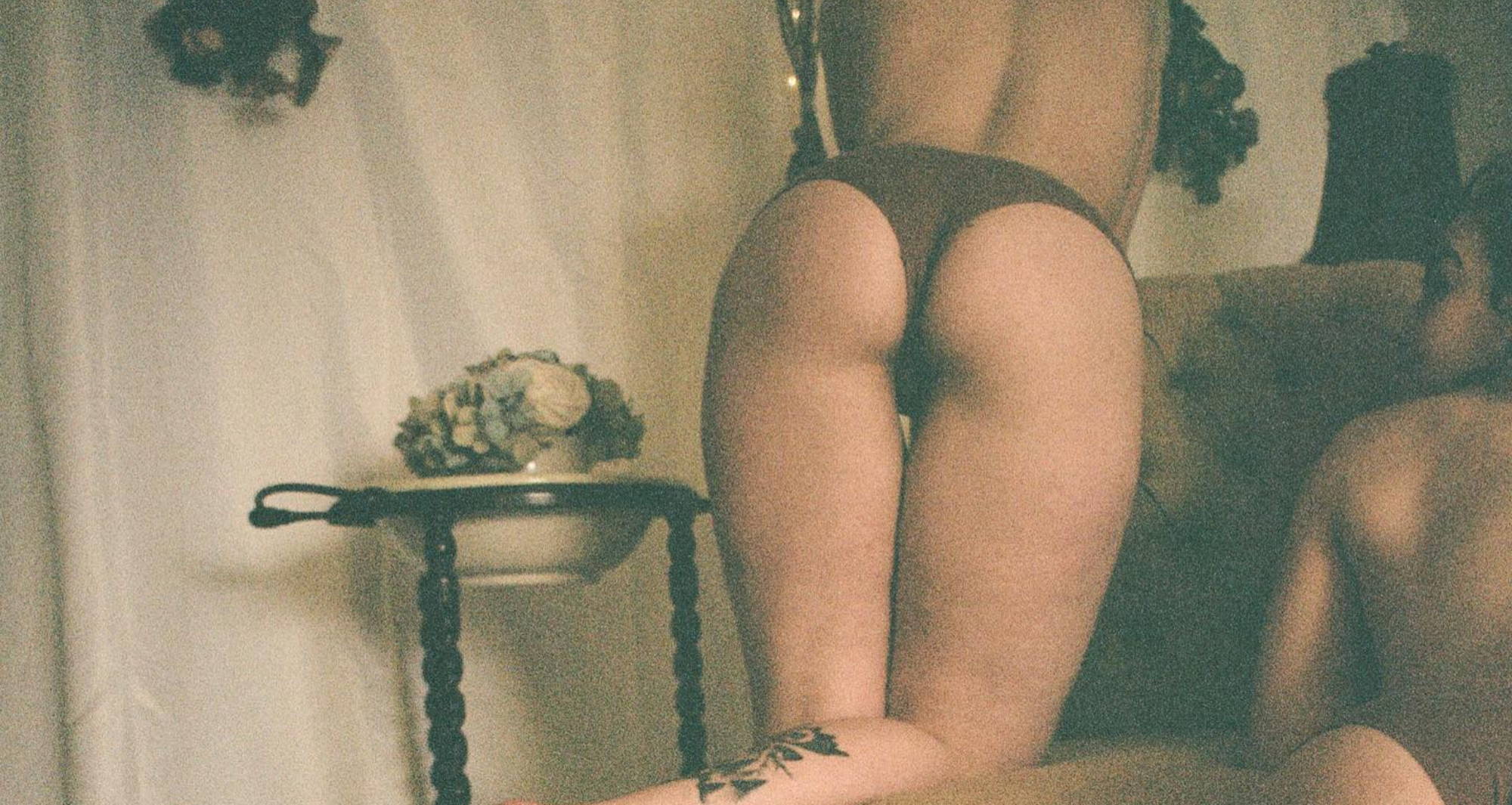 At its roots, National Underwear Day isn't just about celebrating underwear. It's also about celebrating the body in that underwear. So put on your most confidence-boosting undies and celebrate that gorgeous body of yours!
There's tons of ways to celebrate your body in the comfort and privacy of your home. Here are some ideas:
Have a skivvy dance party in your living room. You can find me belting out the 10-minute version of All Too Well sans pants on August 5th!
Lounge around the house in your comfiest set of undies and a bralette. Get comfy and cozy to the max!
Indulge yourself with a photoshoot featuring you, your undies, and nothing else! Tip: instead of a self-timer, just take a video and continue to pose in different ways. You can screenshot your favorite stills. Send to somebody special (with their consent of course) or keep them for yourself!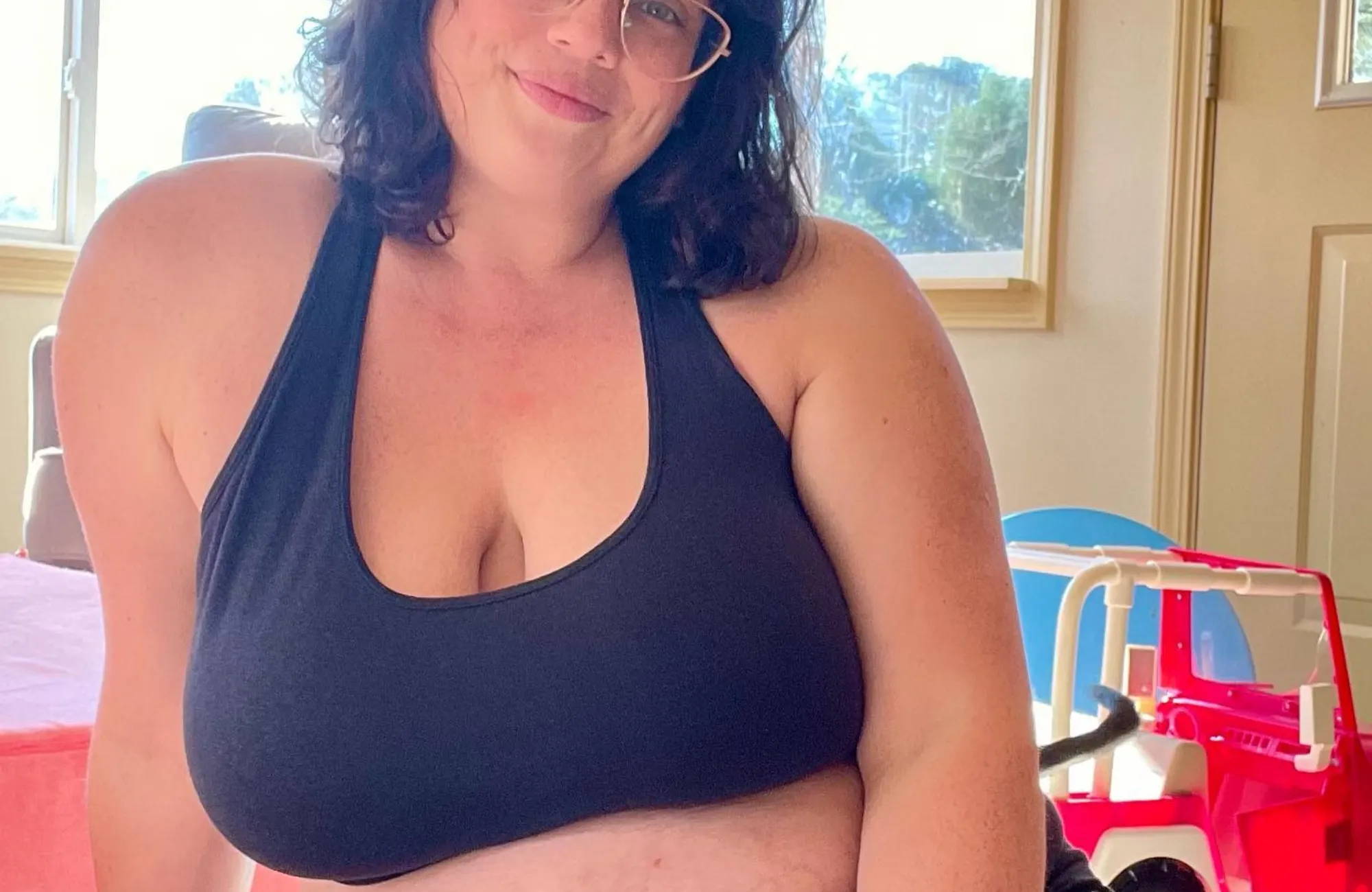 Or take to the streets and celebrate it even more publicly! No, I'm not suggesting that getting an indecent exposure ticket is a great way to celebrate.
Instead, here are some ways to celebrate your body with others:
Host an underwear party

! What's that, you ask? It's a normal party…except everyone is stripped down to their skivvies! Show off that body and your freshest pair of undies!

Post a body positive selfie

with the hashtag #nationalunderwearday to make sure everyone in your life is celebrating with you!

Look for local National Underwear Day events!

Some towns have sponsored parties or flash mobs.
CLEAN OUT YOUR UNDERWEAR DRAWER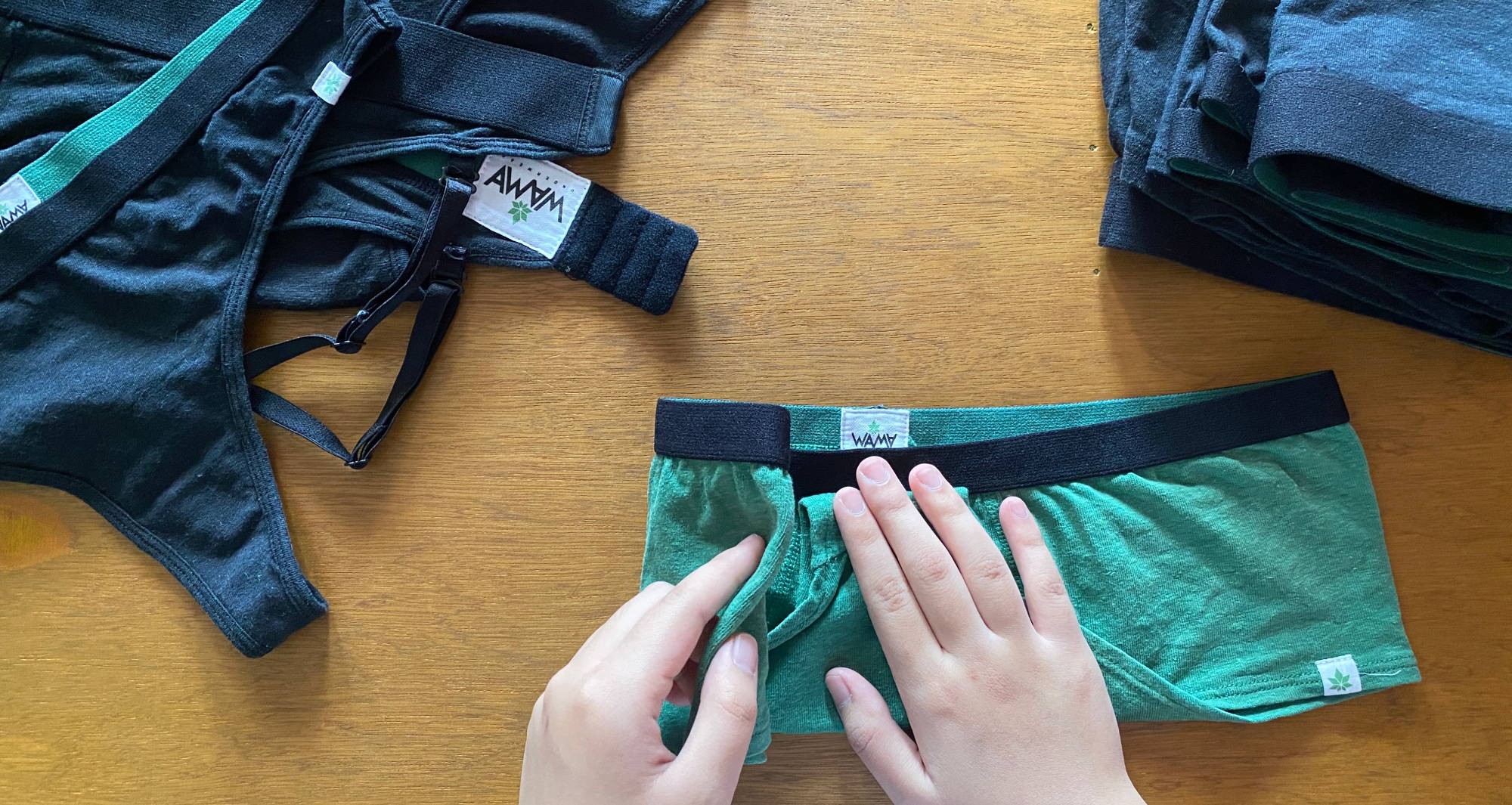 As a person who loves nothing more than being organized, I always celebrate National Underwear Day with a good old fashioned underwear drawer clean out! Learn how to organize underwear for easy selection on groggy mornings. And make sure they're folded properly so you can grab and go!
With any pairs that are too old or ill-fitting for you to keep, reuse, recycle, or donate! .

What to do with old underwear? You can:

Compost:

if they're 100% cotton, you can throw the pair (minus the elastic waistband) into your compost for plant food!

Use them as rags!

I throw all my old pairs into the wash with bleach. Then, I use them around the house to polish wood, wipe up spills, or clean windows

Make them into pet toys!

My dogs love tug of war more than they love me sometimes, so I keep my old undies to play with my dogs. I'll even tie a tennis ball into some pairs for a bouncy, stretchy toy. Hooray to not spending $20 on dog toys ever again!

Make them into a scrubbing sponge:

you know the bag onions come in that are plastic netting? Stuff some old undies into a piece of an old onion bag for the ultimate scrubbing sponge. Stubborn stains be gone!

Tie plants with them:

in my garden, I use cut up pieces of old undies to tie fragile stems (think: tomatoes, peppers, cucumbers) to my trellis and posts. It's soft enough to not damage the plant while keeping them upright!
When you're cleaning out your underwear drawer, you'll probably come across a few pairs that don't fit well or are basically threadbare.

It might sound a little gross initially to donate underwear, but here are some reasons why you should:
To support a good cause:

most organizations that allow donated underwear either distribute clean, usable bras and underwear to people who don't have access to new pairs or turn them into fabric scraps to make new textiles or housing insulation!

To keep undies out of a landfill:

landfills are problematic enough as it is. Instead of adding more trash to the Earth, donating will keep them in use and out of the ground where they won't decompose for decades!
Are you on board with underwear donation now? Great! Here's where to donate underwear:
Find a donation service.

Organizations and programs like Fab Scrap and USAgain accept old undies by mail or at drop-off boxes to turn into things like housing insulation!

Check out local boutiques.

There are often many local boutiques with programs that either give them to people in need or recycle them, right in your own community

Donate to a larger chain.

Nationwide brands like North Face's Clothes the Loop initiative allow all clothing of any brand to be sent to them to redistribute or recycle. Bonus: a lot of times, you'll get a coupon in exchange!
DON'T FORGET ABOUT YOUR BRAS!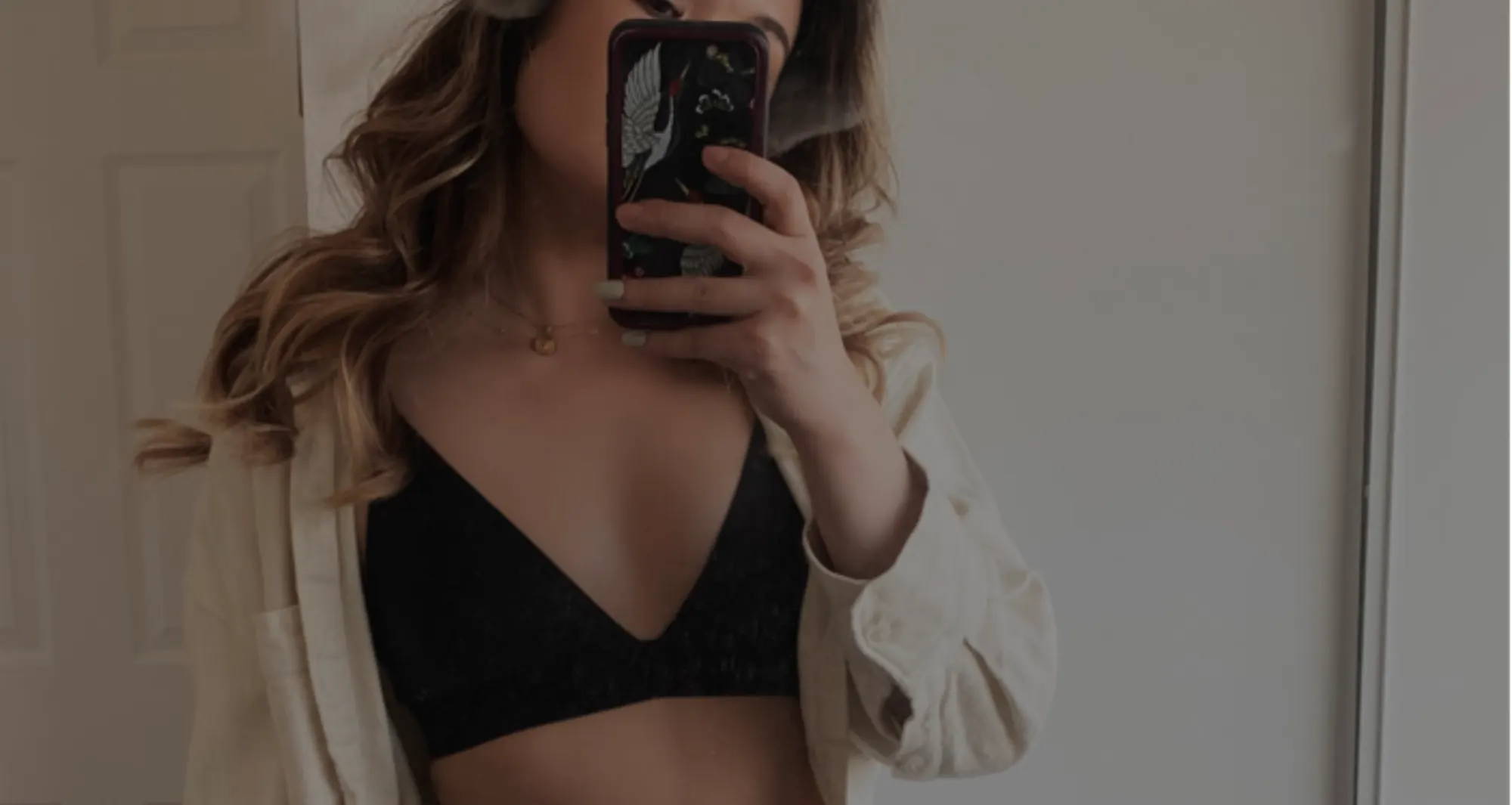 I know it's called National Underwear Day, but that includes bras in my opinion! Celebrate all of your undergarments by wearing your favorite and comfiest bralette like the triangle bralette or racerback bralette. Bonus points if you wear a matching set!
Is it national underwear day yet? I just want to celebrate already!!
Pop quiz:
When is National Underwear Day 2024?

August 5th.

Why do people celebrate?

To appreciate our undies and bodies for all they do for us!

How can you celebrate?

By wearing your favorite pair of undies, grabbing some new ones (especially new styles), throwing an underwear party, cleaning out your drawer, donating old pairs, and so much more!
A++ for you! Now that you're a certified expert on National Underwear Day, let me know how you're planning to celebrate in the comments!