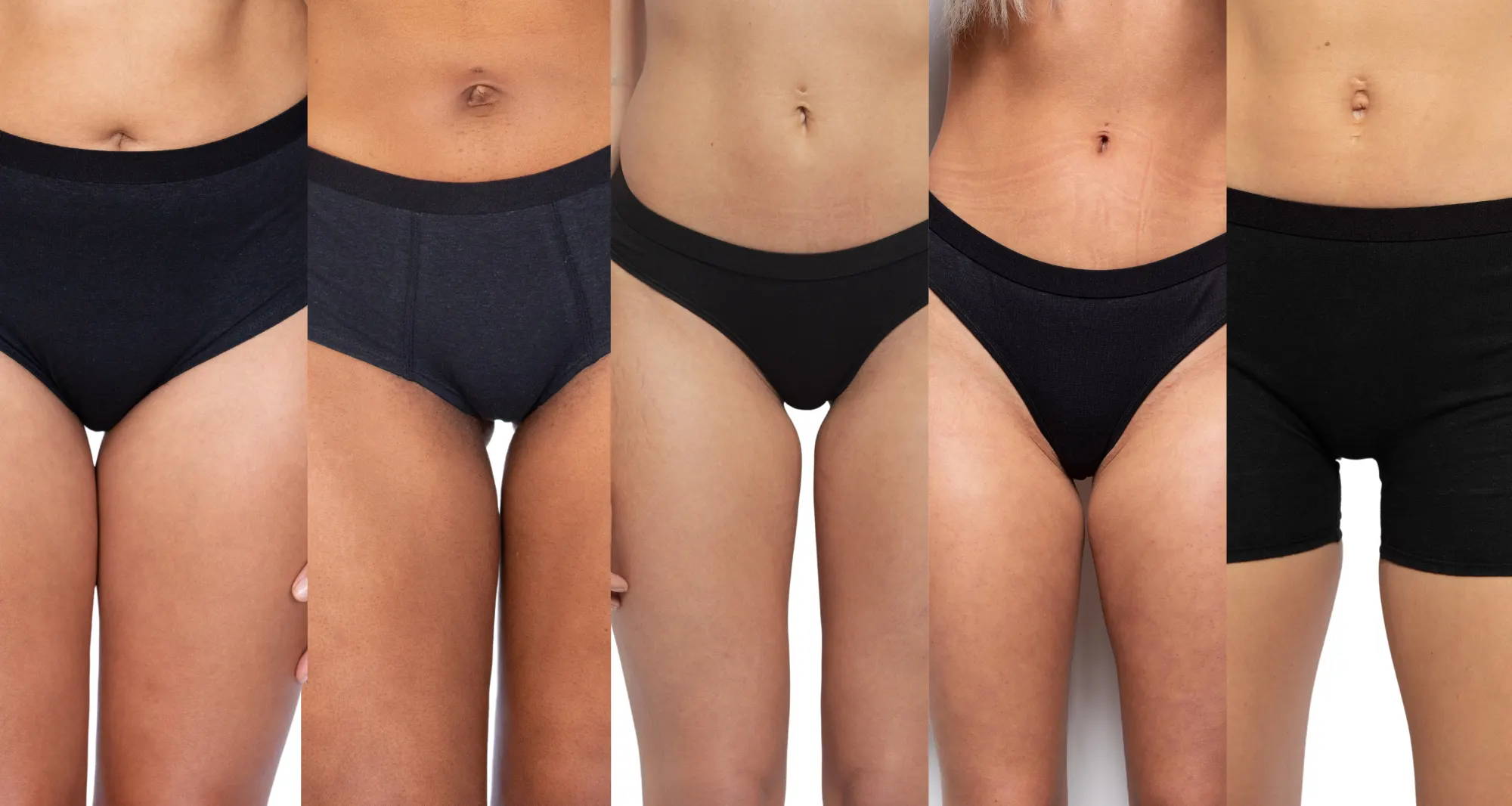 I don't know about you, but finding the right types of panties can seem like a very important test without any right answers. Either you're lost in the maze of the lingerie department at the store, or scrolling through endless options on a website. The sheer amount of types of panties in all colors, shapes, fabrics and sizes is enough to have you buying the first pair you can find in your size and escaping ASAP.
This can be a problem, because all underwear styles are definitely not created equal. You definitely want breathable underwear, to avoid swamp crotch, aka a sweaty vagina. You also want to choose pairs in sustainable fabrics (for our BFF Earth), that fit into your lifestyle, and that don't skimp on comfort or style. One type of underwear doesn't necessarily fit all—you'll be looking for something different for a night out, that big presentation, or a hot yoga class.
Never fear! Enter me, your official underwear guru! (So dubbed by… myself). Here is your go-to guide for women's panty styles, complete with all the info you need to find your new fave pair(s)!
HOW TO CHOOSE THE RIGHT WOMEN'S UNDERWEAR STYLES FOR YOU
Before we jump into the best types of panties for you, there are a few things to consider first, such as lifestyle, comfort, size, and fabric. We'll discuss size and fabric below—and don't forget to peep the quiz at the end to find the best underwear for you and your life!
Size is important, so follow that underwear size chart! Here are few things to think about when you're measuring:
The shape and size of you! Think about things like butt shapes to get the best fit.

Don't forget to consider the length of your torso and legs, as that will impact where the different styles hit on your own bod.
Fabric matters, like, so much. Here are a few of the best (mostly) sustainable fabrics for underwear: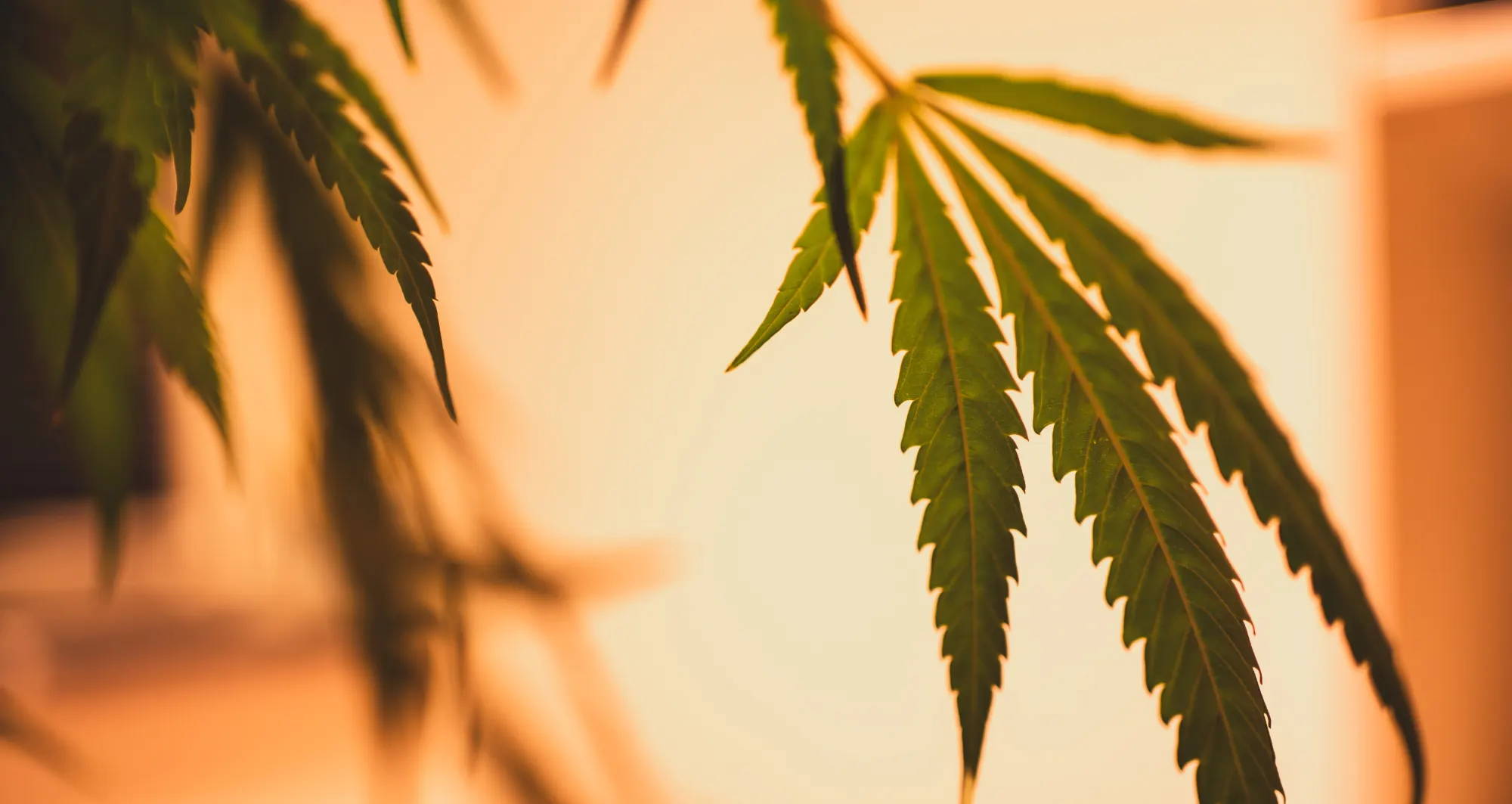 Hemp might bring burlap to mind, but when blended, it's actually a super comfy, stretchy, antibacterial fabric that's great for undergarments—plus, it's super eco-friendly, too boot!
Merino wool is one of nature's miracle fabrics. Natural, sustainable (when the sheep are treated right), moisture-wicking and antibacterial, merino wool makes some seriously good underwear.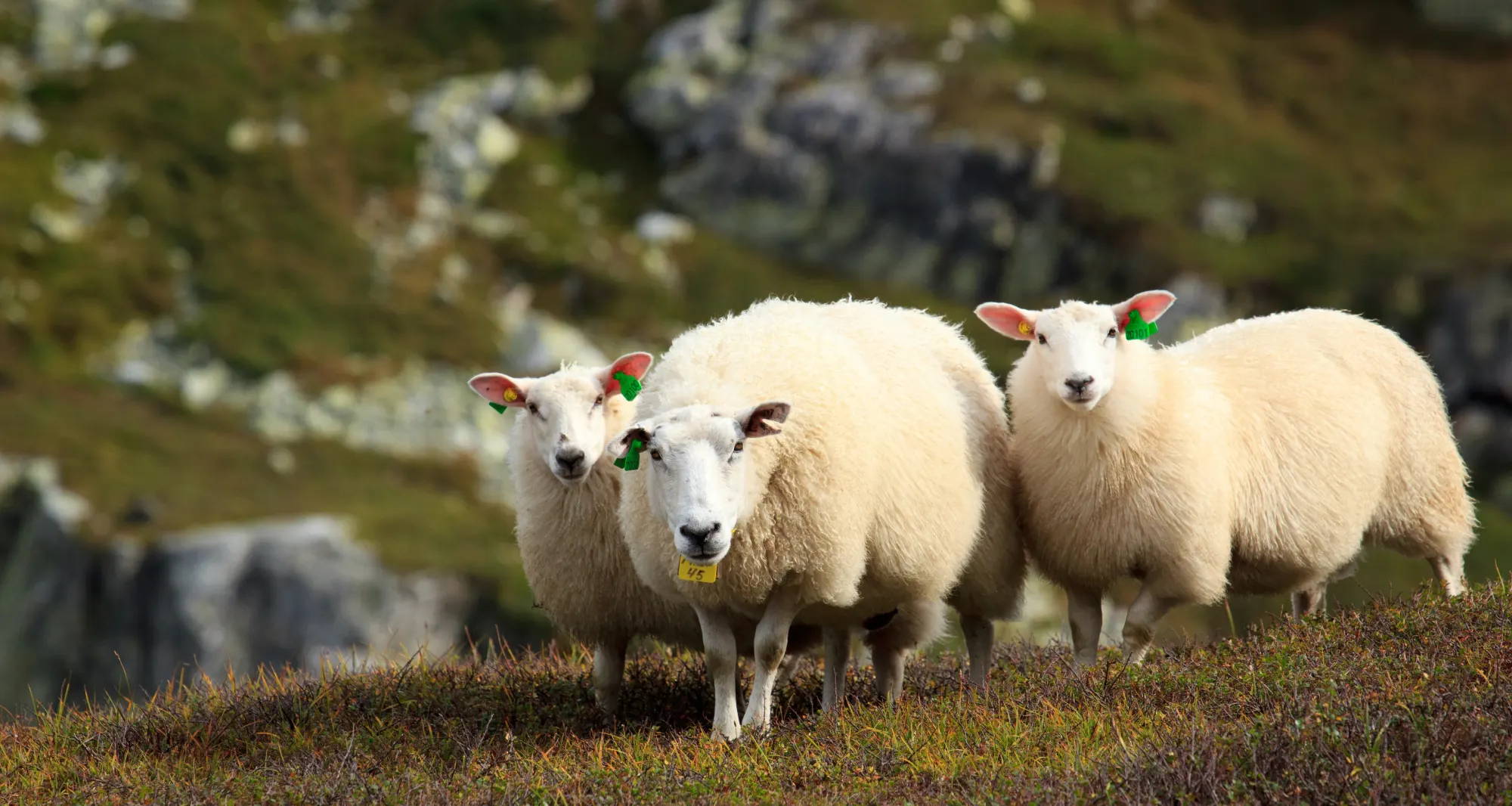 Tencel is made in a closed-loop process, which means it can be pretty damn sustainable. Oh yeah, and it's crazy breathable and comfy and makes a solid pair of panties.
Although the process of modal can be damaging, it's one of the most lightweight and absorbable fabrics out there, which means… you guessed it… it's aHmazing for underwear. Just do your research into the company.
SO! Now that we've got the size and fabric figured out, let's get to the fun part: types of underwear!
THE 5 TYPES OF PANTIES YOU NEED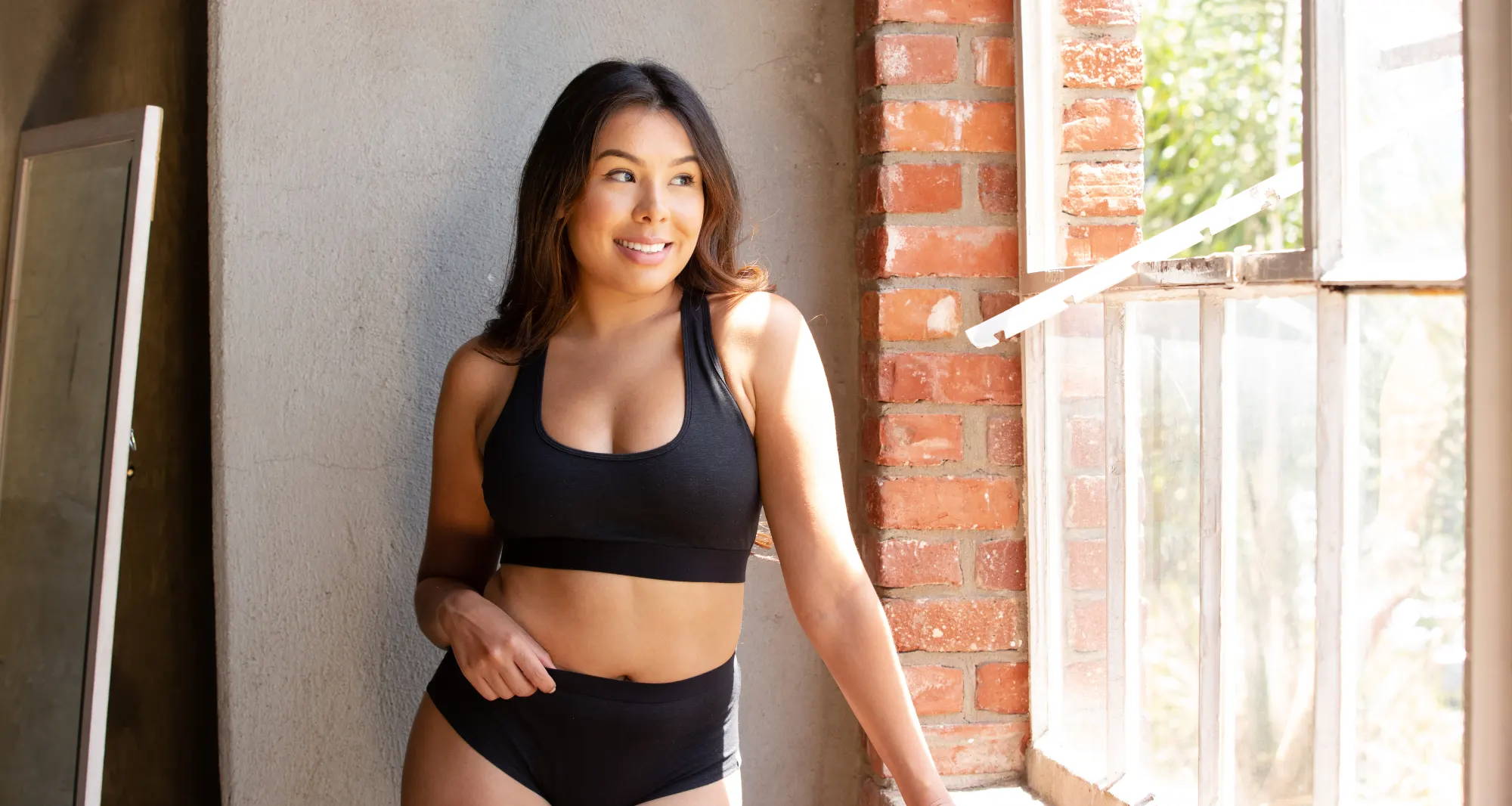 Coverage | Maximum
Rise | High rise, to belly button or above
Occasion | Under those high-rise jeans, or for everyday comfort
Features | That high rise holds everything in! And holds it in comfort, too
High waisted underwear are, admittedly, my favorite of all the different types of underwear. I mean, all panty styles have their place—but there is something so comforting about high waisted underwear. They're supportive and just give you this secure feeling no matter what… and maybe I'm starting to veer into ideal-relationship territory here, but hey, you deserve a healthy connection with your underwear, too!
High waisted underwear is great under high-rise jeans, pants, shorts, skirts… etc. But it's also great under sweater dresses, leggings, rompers, anything where you might want to avoid bulges (purely for comfort reasons. I say rock those bulges, otherwise!). They also give you a little hint of cheek—a wee bit of sexy, if you will—without giving you any risk of the dreaded wedgie.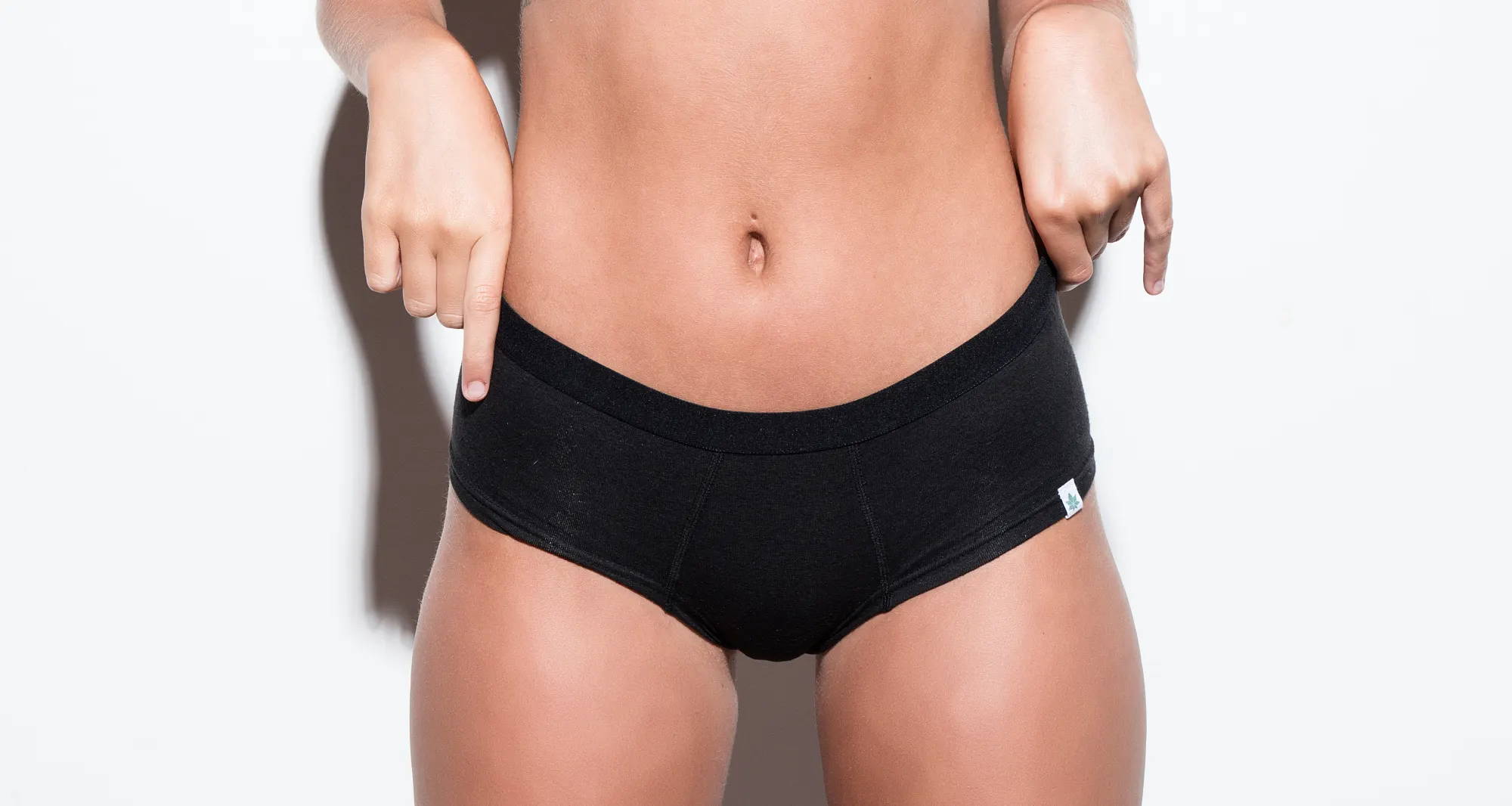 Coverage | Medium
Rise | Right at hips
Occasion | Every damn day, if you wish, especially under lower rise bottoms
Features | Somehow comfy under all types of jeans
Hipster panties are just as the name suggests—the waistband of these wrap around your hips like it's true love. They also have lower-cut leg holes, giving you slightly more coverage in this area, and aren't as cheeky as, say, the bikinis. Still, they give you enough cheekiness to put a swagger in your step.
These hip huggers are actually the most commonly used women's underwear styles as they are so versatile for everyday, casual use. Just try and find a style of jeans these undies don't fit under like a glove—I dare ya.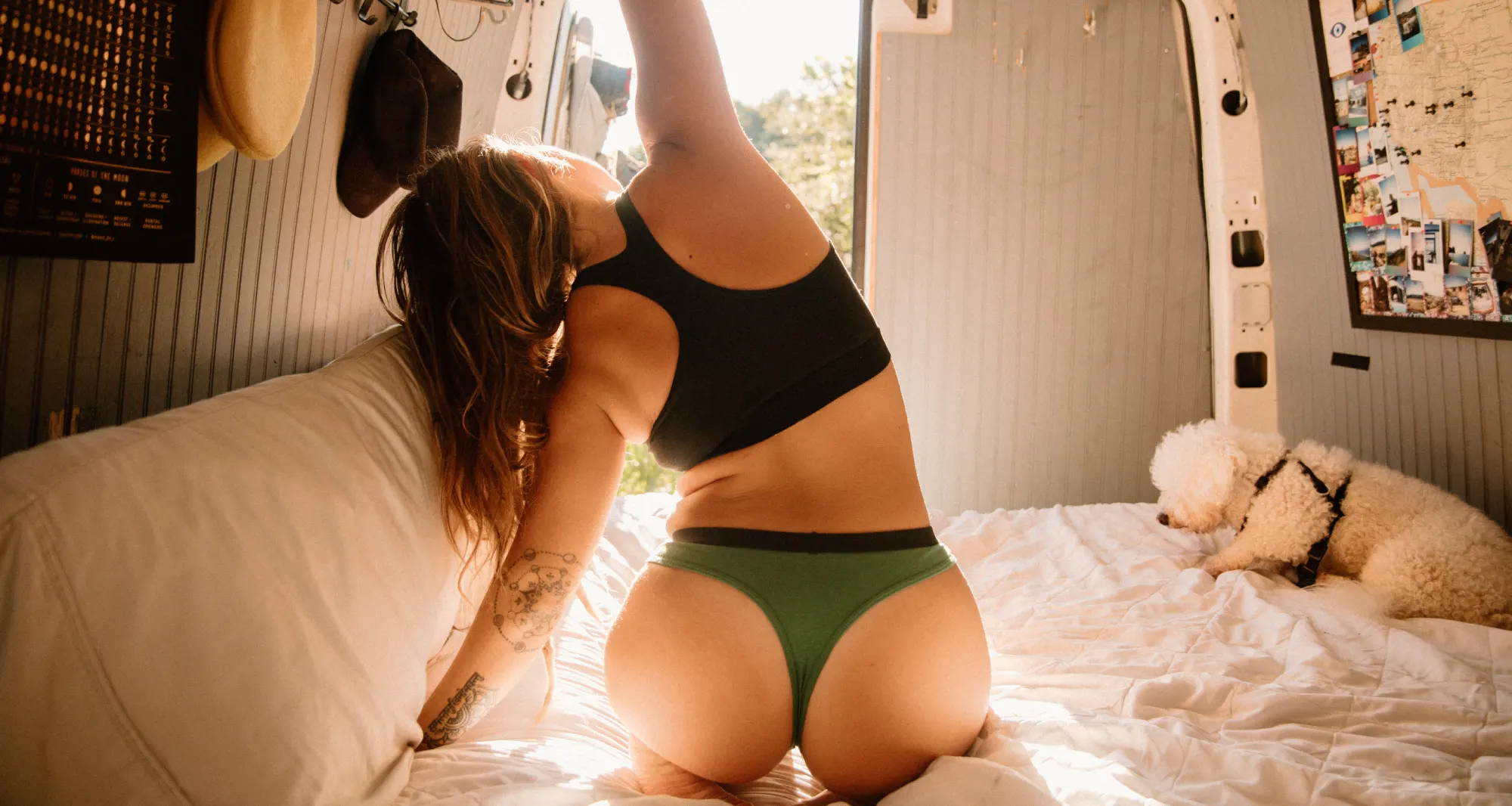 Coverage | Minimal coverage
Rise | Varies, tends to be medium, just above hips
Occasion | Yoga pants, tighter leggings, snug dresses
Features | Prevents VPL (visible panty lines)
Thong underwear are some of the most popular types of panties, as they cover the essentials in the front while leaving the back wide open. Well, minimally exposed, at least. While thongs don't always have the best rep—I've had my share that make the term "flossing" painfully real—thong underwear made with a soft fabric, like hemp fabric, will help keep those wedgies at bay.
For days when you need minimal (or even zero!) coverage, and when you feel like your cheeks just need to breathe. Bring that sexy back with a thong… and avoid VPL to boot!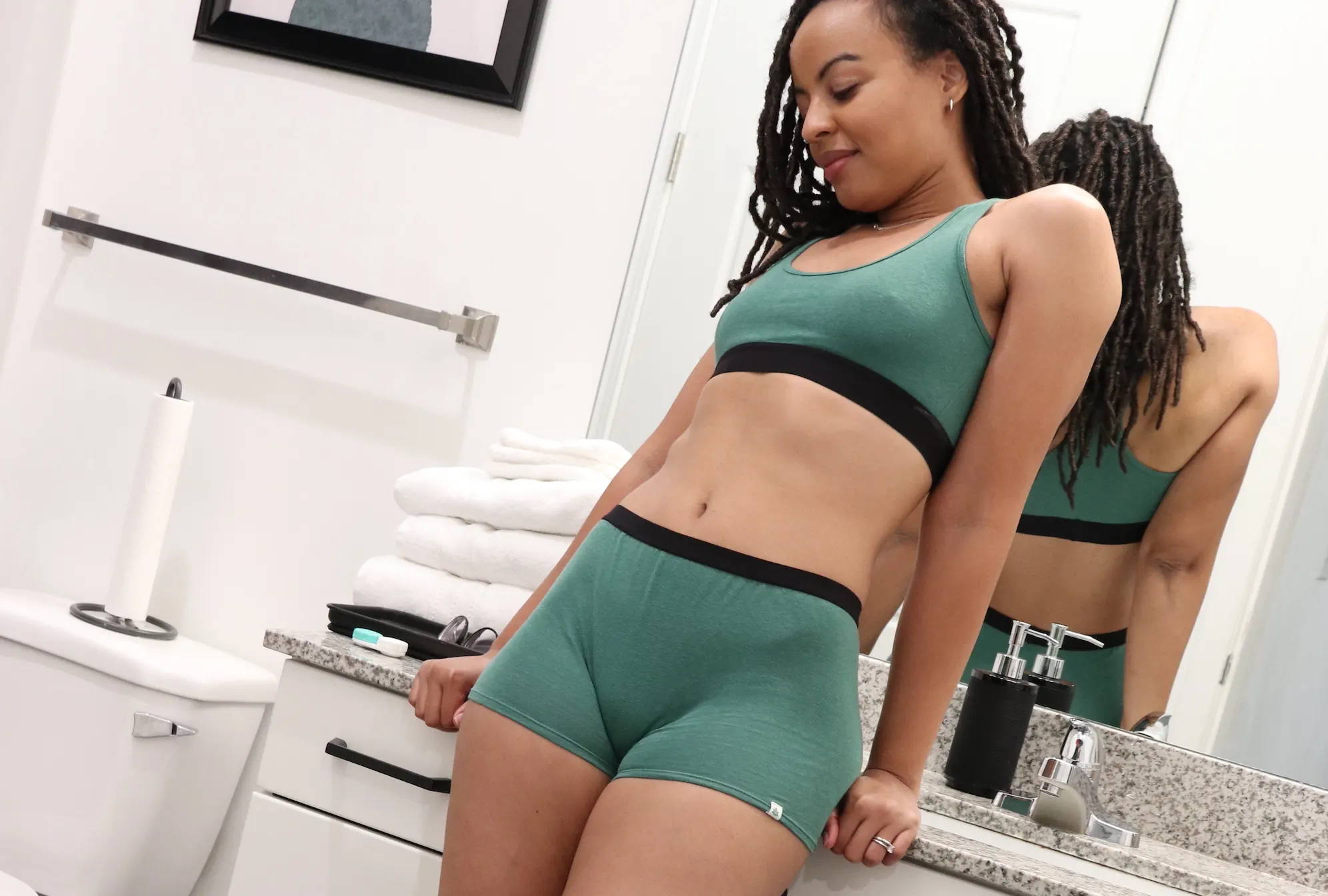 Coverage | High coverage
Rise | Adjustable, from low rise to below belly button
Occasion | On windy days when wearing a skirt, or for lounging and sleeping
Features | The best anti-chafing underwear out there, no VPL
Boy shorts underwear are inspired by men's underwear—in name, and in coverage, as most men's underwear styles have pretty thorough coverage. Longer in the leg, and higher in the waist, they do imitate men's boxers, but with a feminine twist. Boy shorts are ideal on days where you need the security of extra coverage without sacrificing comfort. Wear them on a windy spring day when you're wearing a skirt, at a big presentation where you want to make sure your everything is covered, or on hot summer days to prevent chub rub.
Boy shorts also double as great pajamas or loungewear—add a tank top or a cozy sweatshirt, and you're good to go.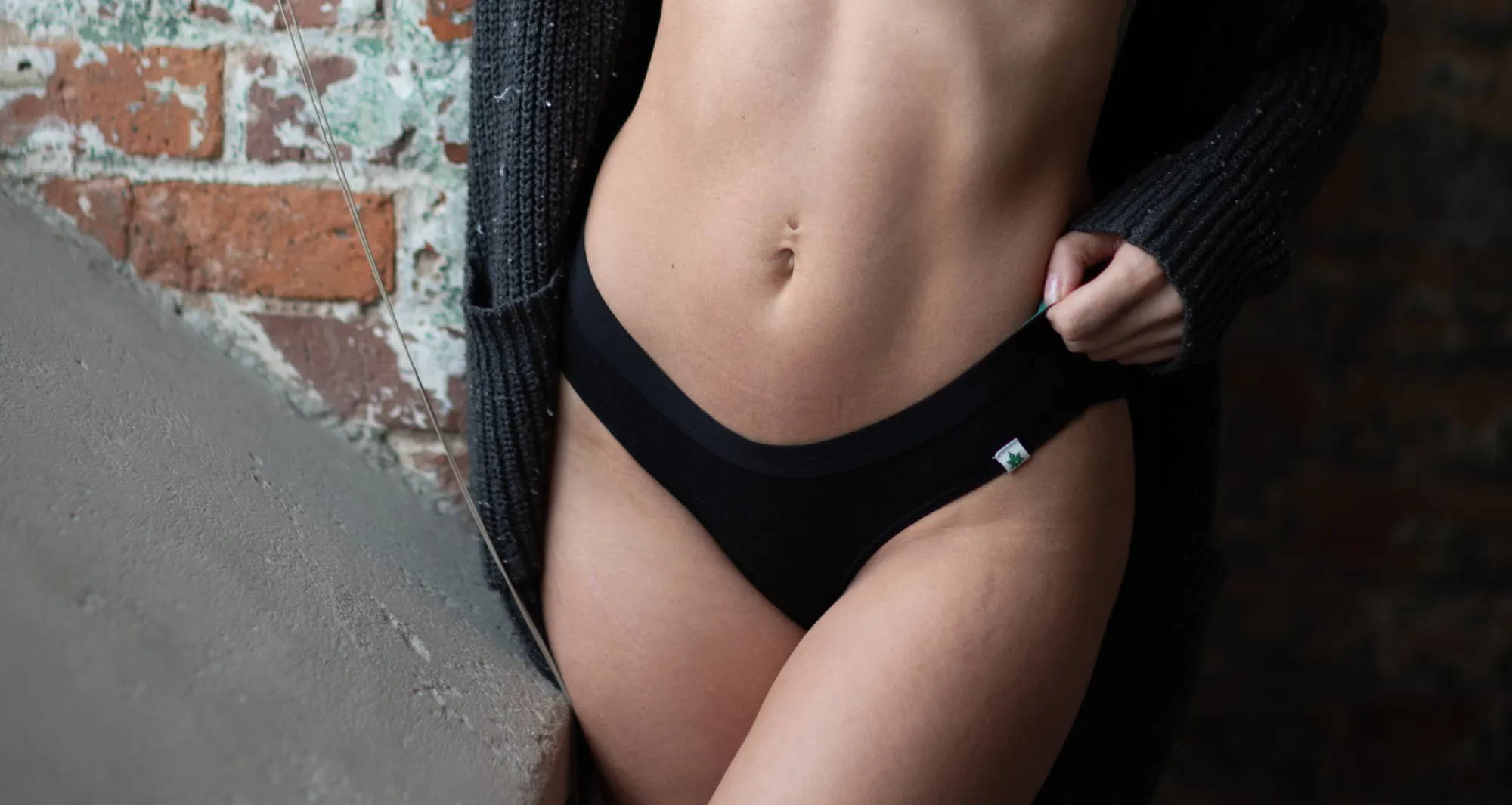 Coverage | Medium coverage
Rise | At hips
Occasion | For that busy day that starts at the gym and ends after a dinner date, with no time in between
Features | Versatile enough to be worn to work, to a workout class, under a dress, under your jeans
Bikini underwear are similar to the hipsters—they sit on your hips and can be worn for multiple occasions. However, if you're wondering how else the hipster vs bikini underwear styles vary, the bikini underwear has less overall coverage, especially at the hips. Bikinis give you an extra dose of cheekiness and are universally flattering on everyone, which is a nice bonus.
Bikini undies are also very versatile, and are the perfect everyday underwear. One of the biggest perks of bikini underwear is that you don't have to put much thought into them. Just throw 'em on and forget about them for the rest of your day! The best underwear do this, if you ask me.
BONUS: 2 TYPES OF BRALETTES YOU NEED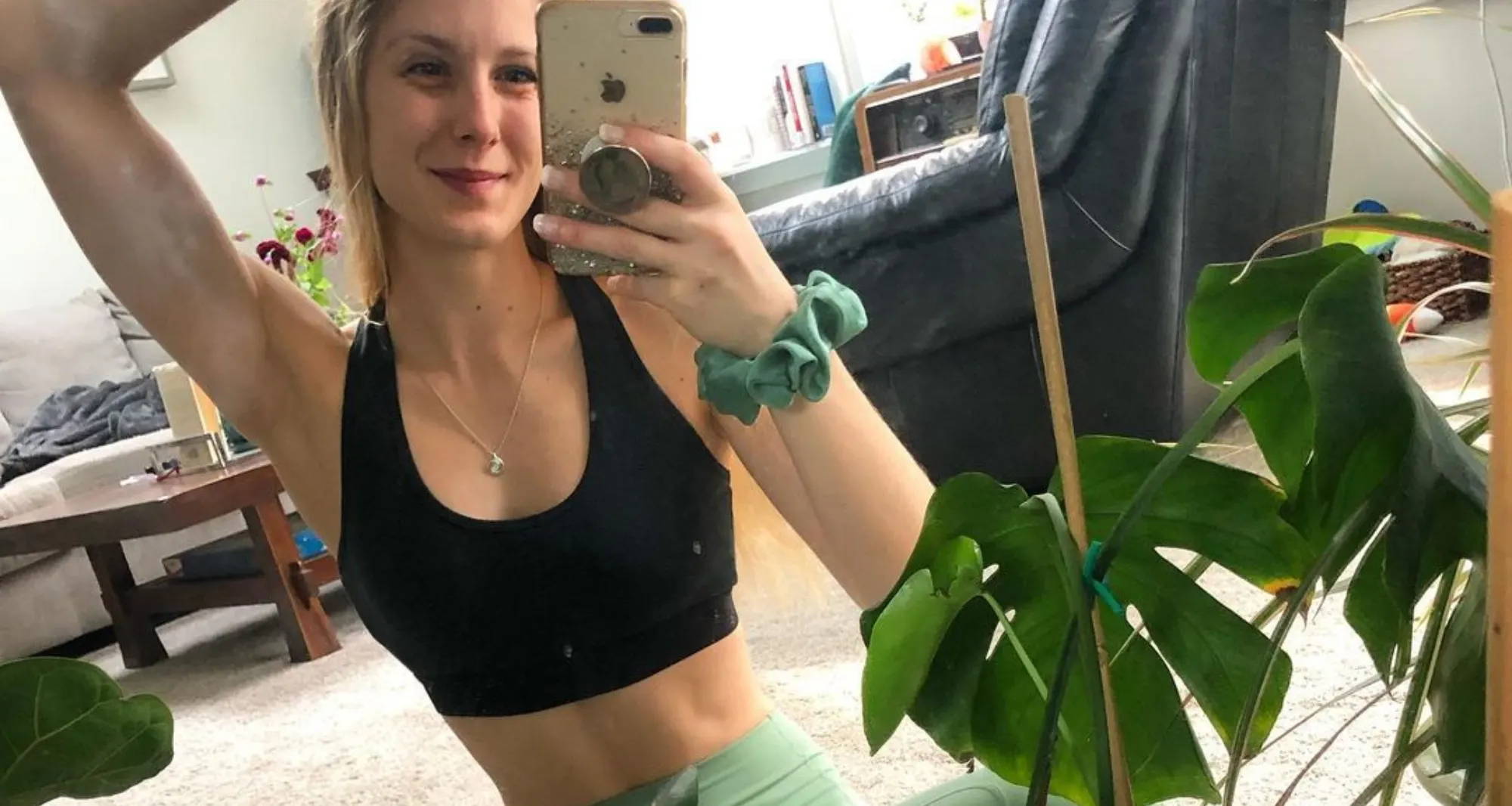 Coverage | Medium
Occasion | Everyday life, lounging, light movement, computer work
Features | Full support sans underwire
A racerback bralette is the ideal choice for, well, pretty much everyone with breasts, and all breast shapes and sizes. They are supportive without being restrictive, and use their straps and bands for support, rather than underwire. If you're thinking of trying a hemp bra, a racerback bralette is the perfect introduction: hemp gets softer with wear and holds its shape.

Racerback bralettes are especially great under necklines that are wider, where normal straps would be visible. They also work great as sports or hiking bras, depending on your level of activity and needed support. And if your idea of a workout is rushing to clean your house before someone comes over, these bralettes are great for that, and just lounging in that house, as well.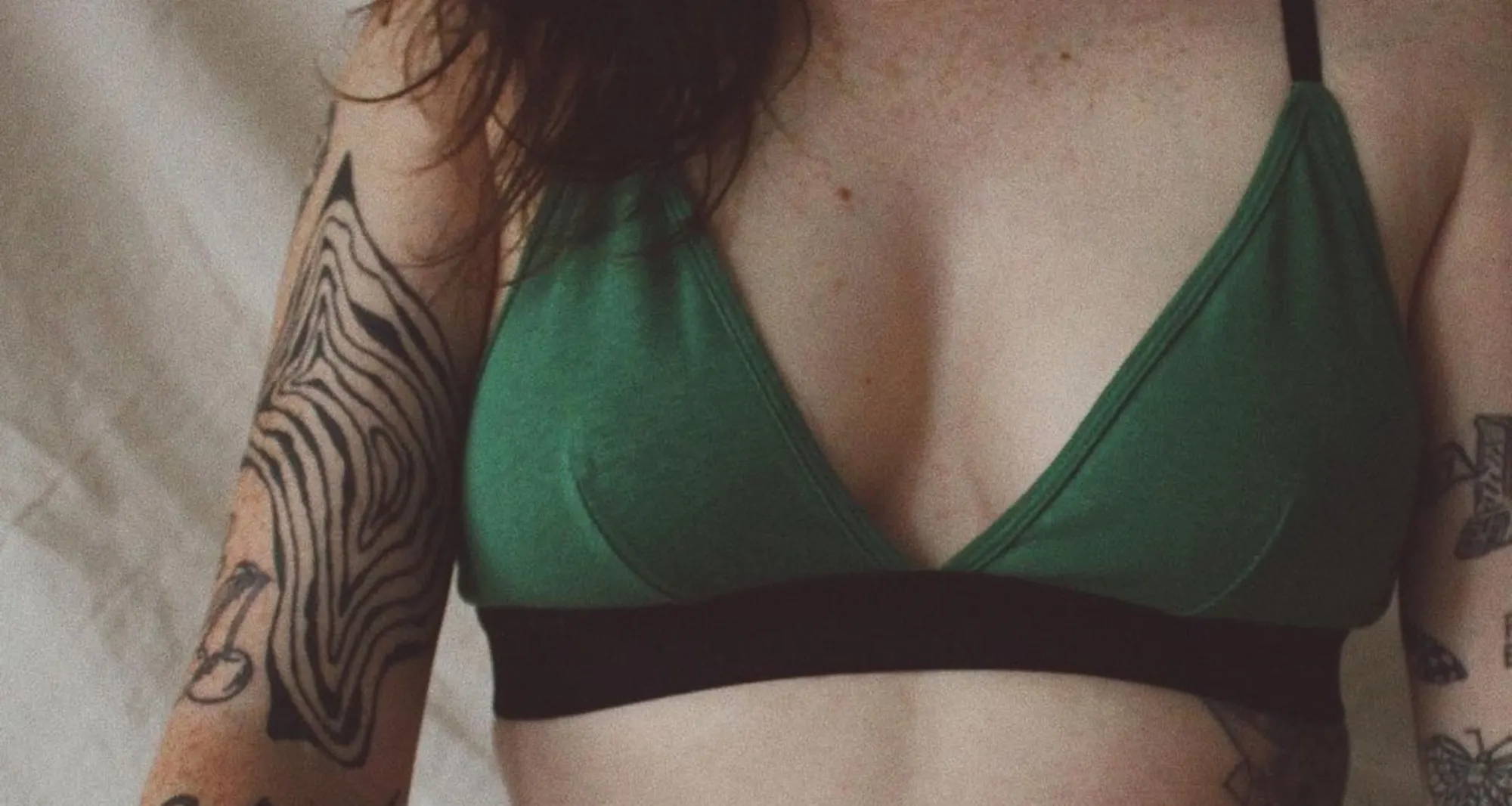 Coverage | Low to medium
Occasion | Every day wear, lounging, lower cut tops
Features | Convertible straps that can either be straight or racerback
A triangle bralette is yet another bralette that can be worn in true comfort, every single day of your life, if you wish. Many of these types of bralettes have convertible straps that can switch between racerback and straight, and can be adjustable (hint: look for triangle bralettes that have these features!). Triangle bralettes provide just enough sexy coverage, while not skimping on the support factor.
Especially great under a deep-vee or other low cut tops, these bralettes are also very versatile, and can be worn to a coffee shop, to work in your home office (or your regular office, if that's still a thing for you), out to dinner, and, well, everywhere, really.

FYI, they are not as supportive as racerback styles, so may not be suitable for all sizes for workouts!
HOW TO CHOOSE THE BEST UNDERWEAR FOR YOU: A QUIZ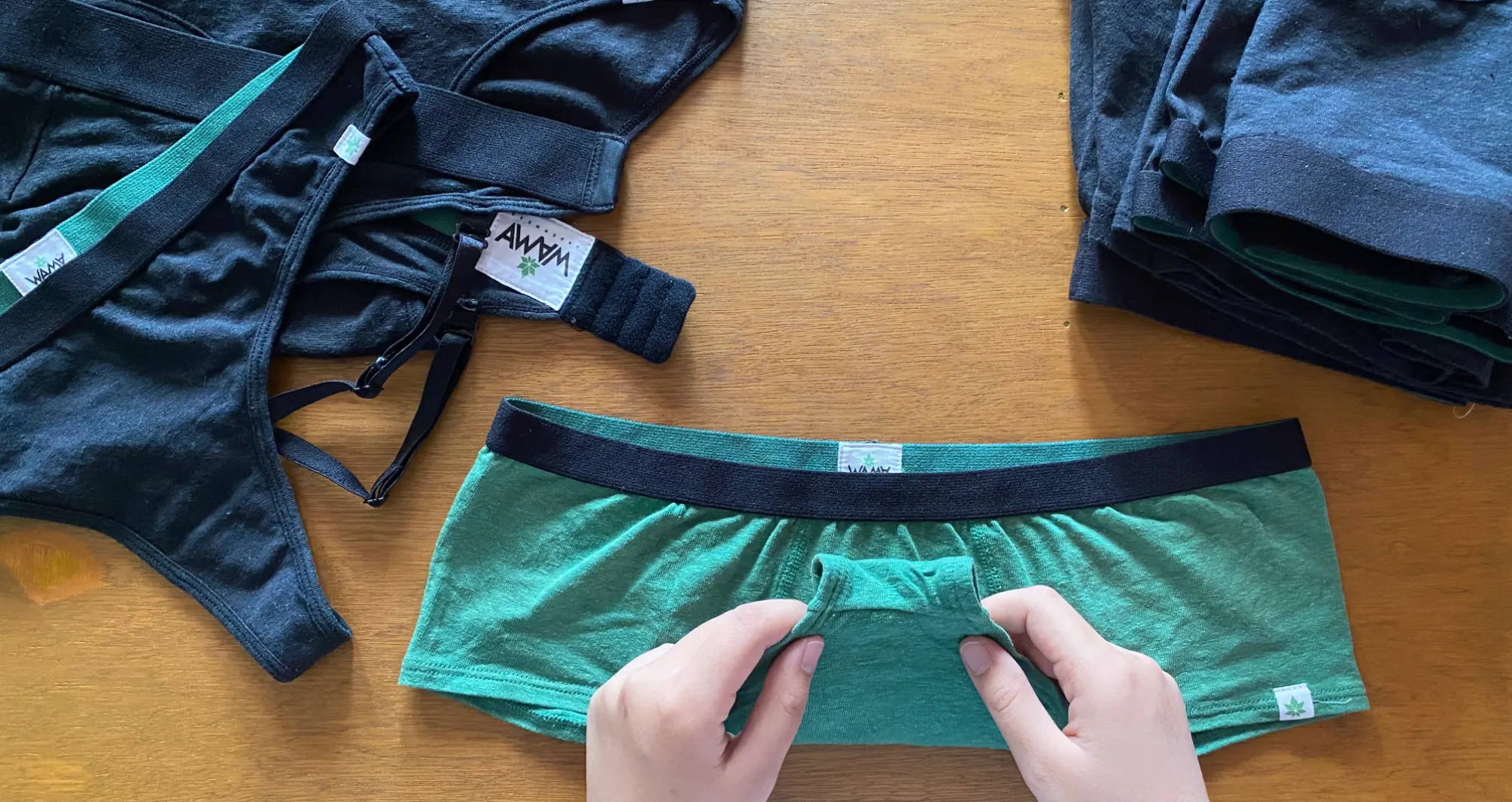 Now that we've gone over the five main panty styles, I bet you're wondering—how do I choose the right underwear for me?
To help you answer this, I've devised a little quiz for ya. It'll cover styles, colors, and overall lifestyle choices. Answer the following questions and find out which underwear is best for YOU!
Your ideal workout looks like:

 

A walk in the park

A hike up the mountain

A sweaty gym sesh

A brisk walk to the mailbox

How do you feel about leggings?


Good for errands and exercise

Lounging only

Could wear them under a tunic in a pinch

All day, every day, no matter what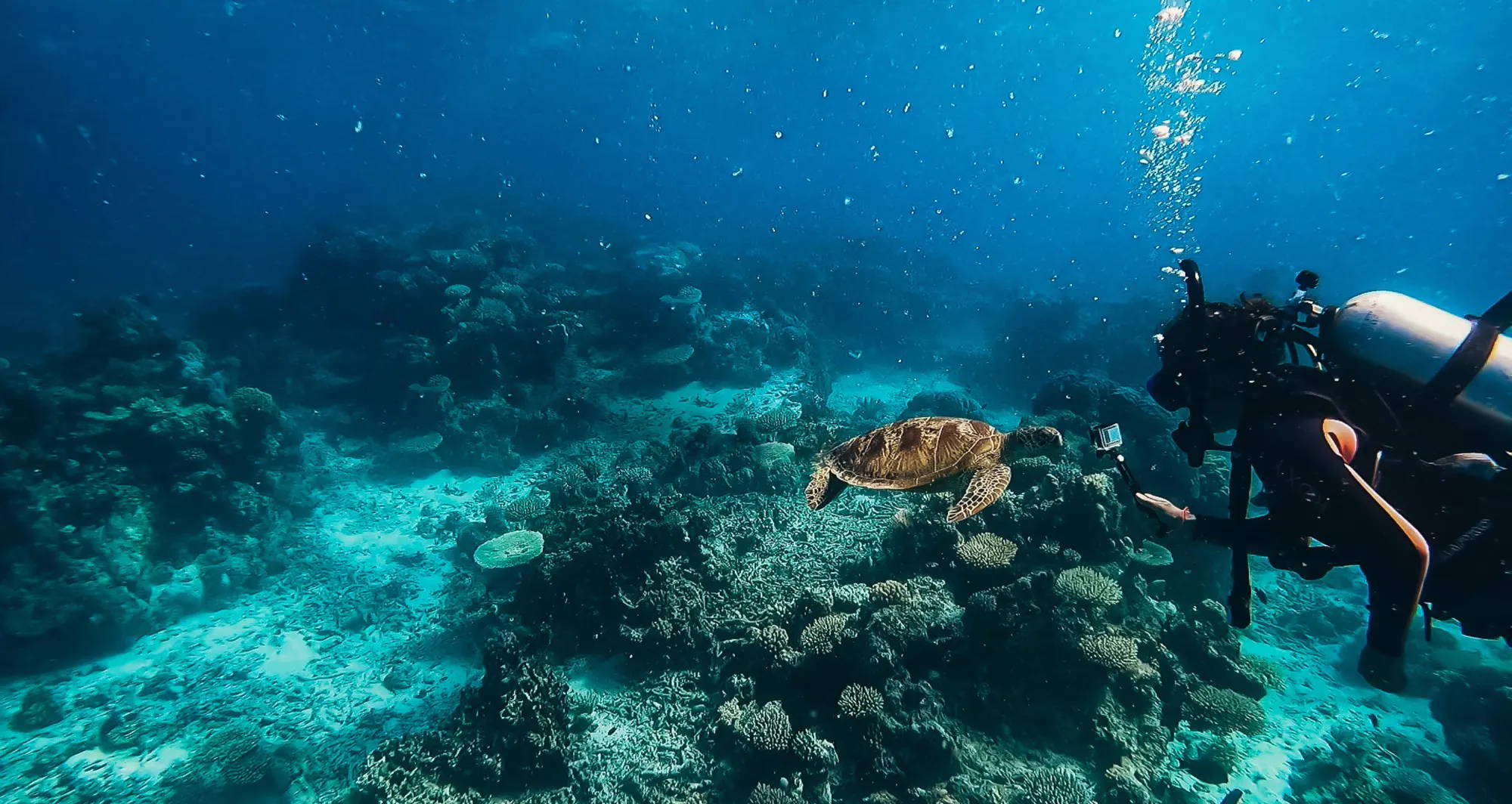 3. What's your ultimate bucket list activity?
A safari in Africa

Trekking to Machu Picchu

Scuba diving the Great Barrier Reef

Sailing the Greek Isles
4. What's your favorite way to relax?
A long hot bath

A good yoga sesh

Meditation

A Netflix marathon
5. What's your ideal date night outfit?
Skinny jeans, wedge boots, statement earring, for classic dinner and a movie

Climbing gear, racerback bralette, for a climbing date

Little black dress and heels, for dinner and dancing

Sweater dress and leggings, for Netflix and chill
Now, let's do some math! Count your letters and read on:
IF YOU ANSWERED MOSTLY As: BIKINI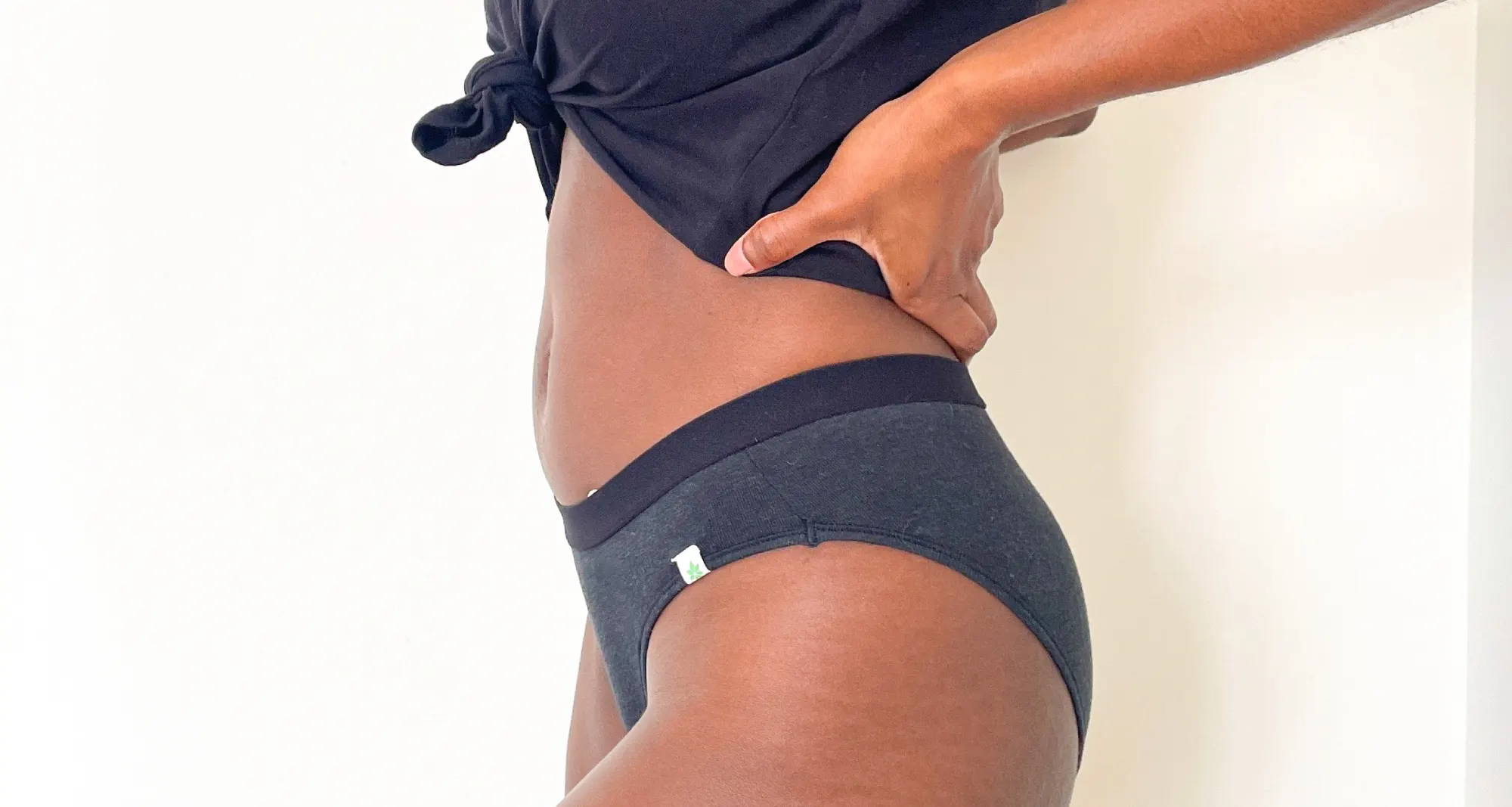 You're a classic one with true confidence and a streak of fun. Bikini underwear will fit your lifestyle, as they're cute, practical, with a dash of cheekiness.

Try a pair in… BLACK. Lean into that classic vibe with black—there's nothing more classic!
Try a pair in… NAVY. If you want to keep it classy, with a twist, try a pair of bikini underwear in navy.
IF YOU ANSWERED MOSTLY Bs: BOY SHORTS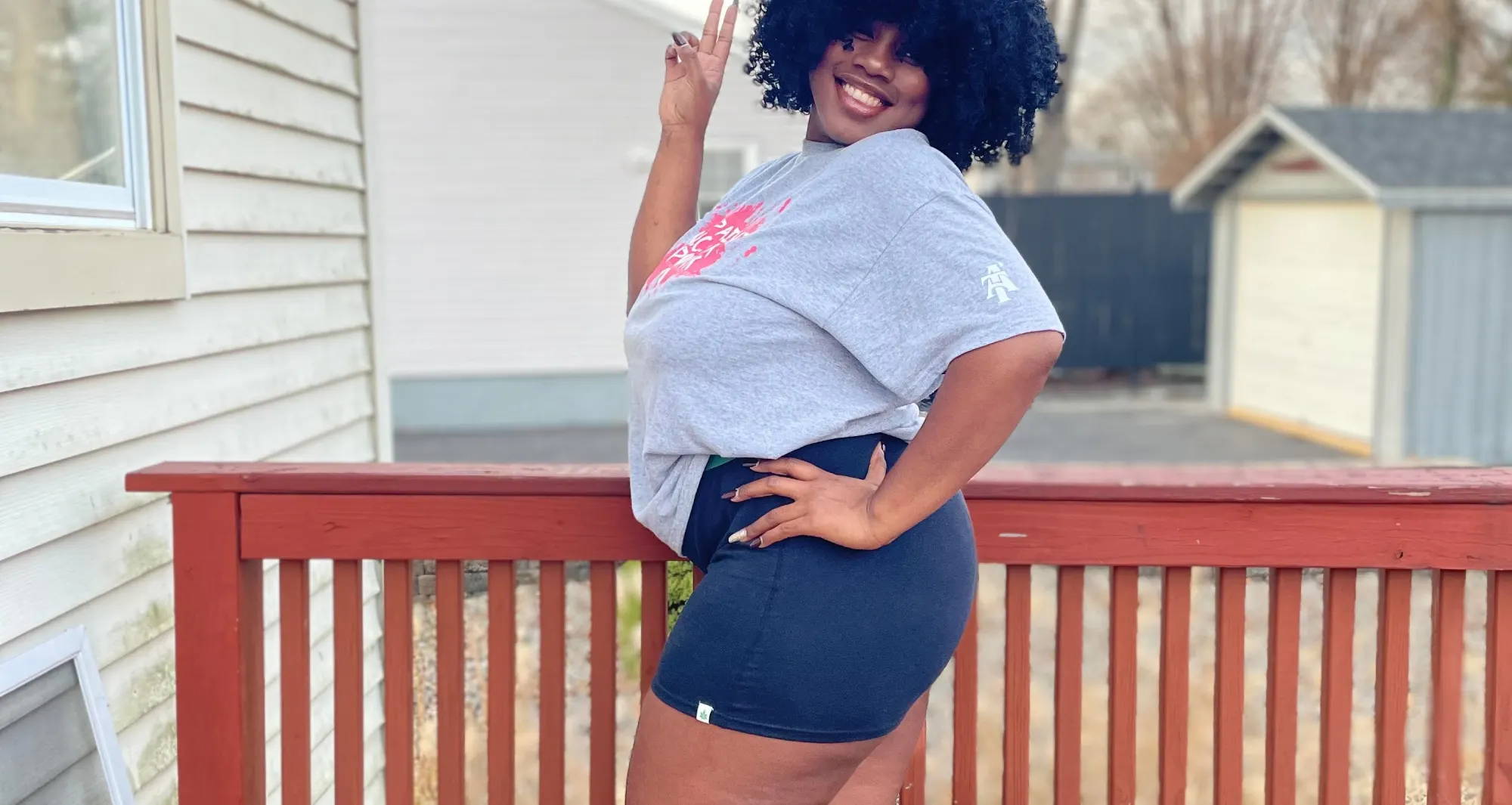 IF YOU ANSWERED MOSTLY Bs: BOY SHORTS
I'm surprised you've sat still long enough to take this quiz! Action is the name of your game and you need a breathable, serviceable pair that doesn't ride up on your many adventures. Boy shorts are perfect for you!
Try a pair in… GREEN. Nothing more fresh than a clean green that will inspire you to keep living your life outdoors.
Try a pair in… GRAY. There's a reason gray is so often used in workout clothing—it doesn't show wear like black or white, but also won't accidentally stain the rest of your closet. It's clean and ready for whatever, just like you.
IF YOU ANSWERED MOSTLY Cs: THONG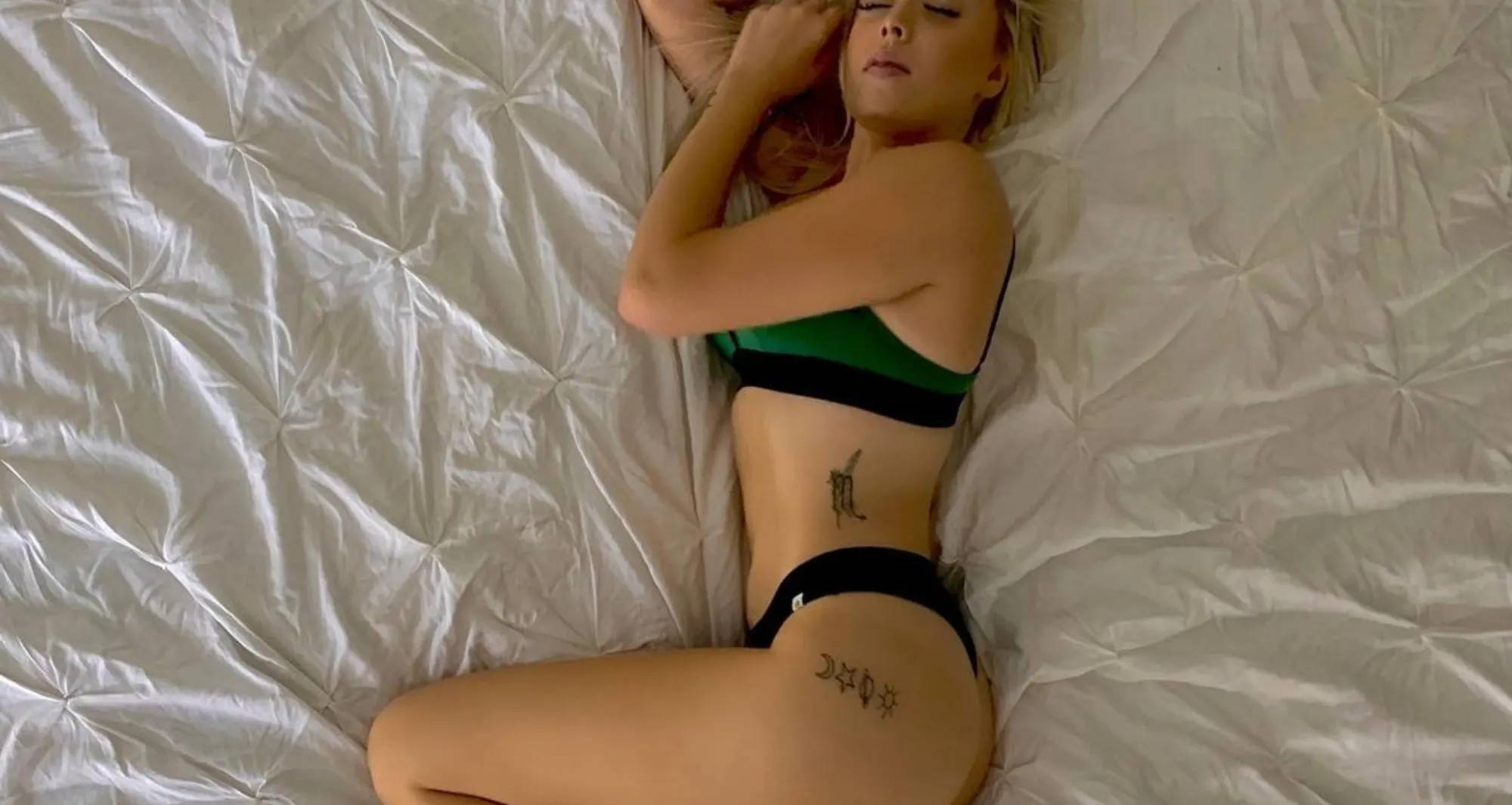 You're active and adventurous, but adaptable to whatever life throws at you—and you do it with true style. You need a pair of underwear that will move with you and look cute at the same time—and for you, that's a thong!
Try a pair in… BLACK. Even you need a more simple pair of underwear—try a pair in black! Trust me, it's nice to have a pair that you can throw on without thinking 'bout it.
Try a pair in… RED. Embrace your surprising wild side with a bright red thong. No one can rock it like you!
IF YOU ANSWERED MOSTLY Ds: HIGH WAISTED UNDERWEAR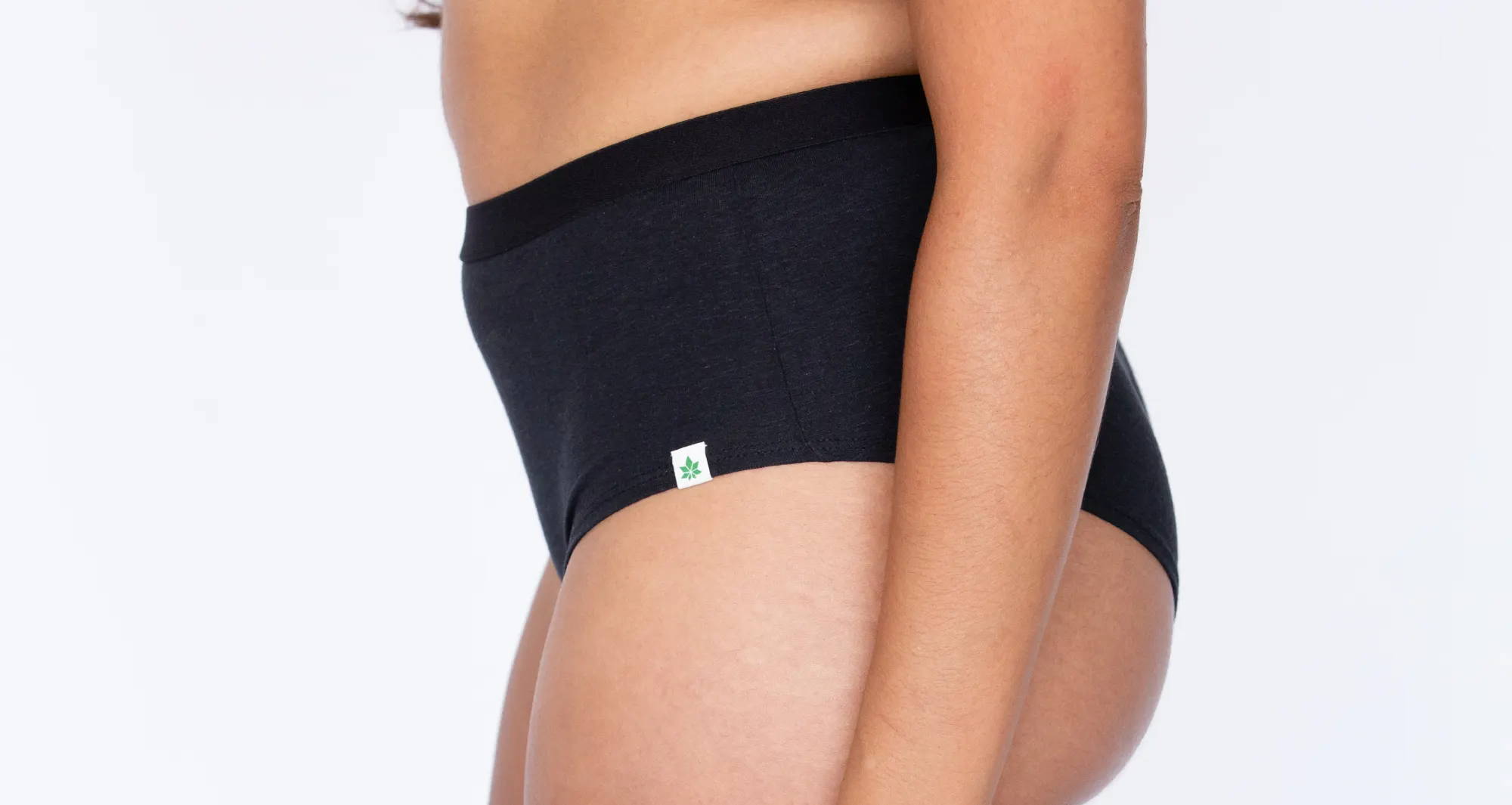 Nobody is a comfort queen like you. Which means you deserve some of the most comfortable of all, the high waisted underwear! Find yourself a pair with good stretch (ahem hemp ahem) and you'll be golden.
Try a pair in… BLACK. It's my firm belief that everyone needs some basic black underwear in their drawers… and that goes double for you!
Try a pair in… PATTERNED. Since you might have a tendency to get a little too comfortable (as if such a thing exists), try a pair of wildly patterned undies to remind you to seize the day.
IF YOU'RE A WILD CARD AND PICKED ONE OF EACH: HIPSTER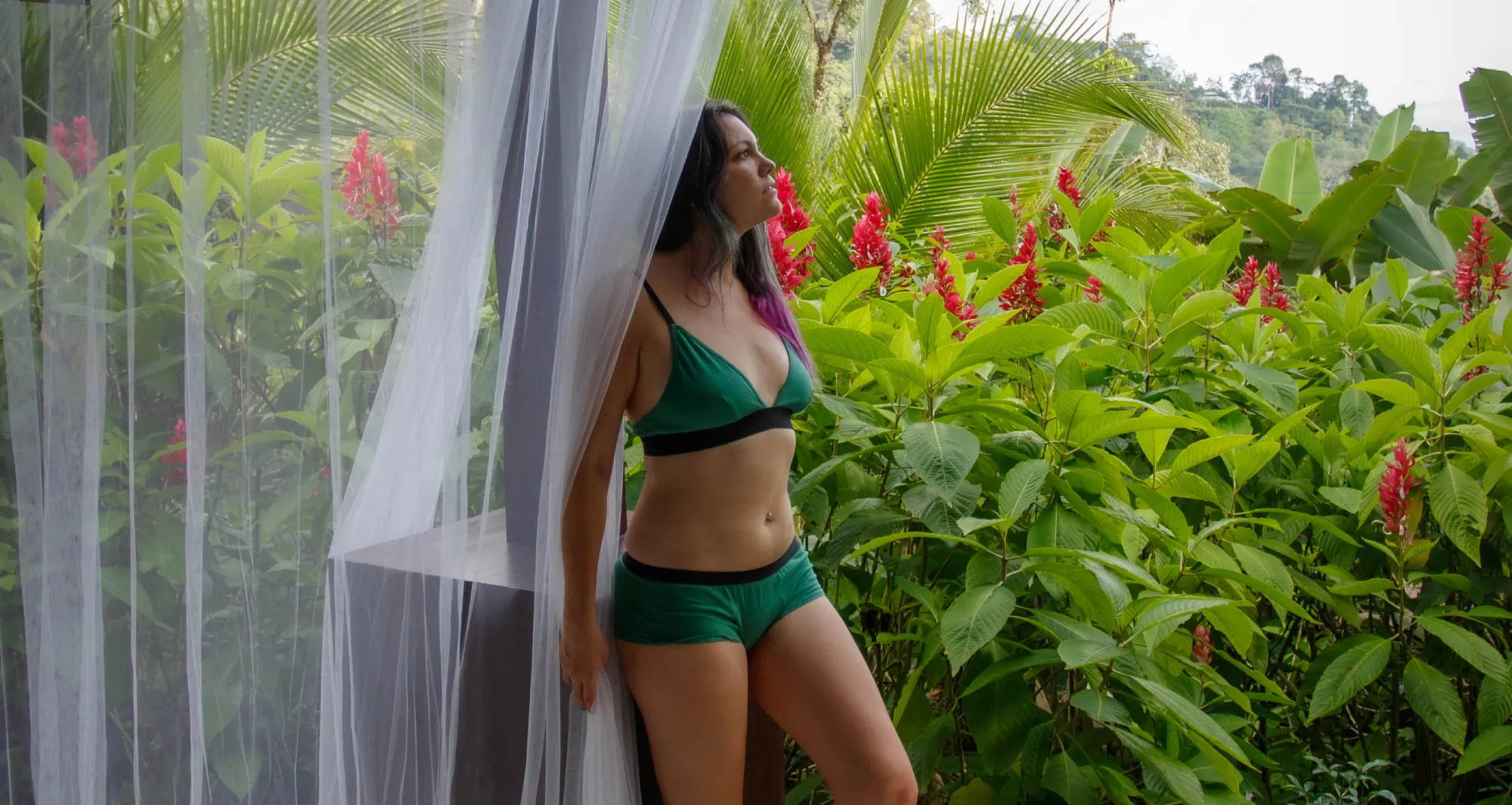 You go with the flow and make your own rules, and your underwear needs to reflect that. Try a pair of hipster panties that are as unique and movable as you!
Try a pair in … NUDE. Sometimes it's okay to have underwear everyone else has! Nude is essential even if it may not be the most interesting. You make it interesting!
Try a pair in… BLUE. Blue can be as changeable as you, with a bold cobalt or a soft sky blue to reflect your mood and activity of the day.


IN CONCLUSION: THE 5 TYPES OF UNDERWEAR YOU NEED

Thank you for coming to my Ted talk about women's panty styles! These five underwear styles—the hipster, high waisted, thongs, bikinis and boy shorts—should cover you (literally) for every occasion and outfit in your life.
Most importantly, the best types of panties you choose are the type that makes you feel your best. You can break all the rules and wear a thong on a windy spring day, or high waisted underwear with low rise jeans, if that's what makes you comfortable and happy. You do you!
Which of these women's styles are you most likely to wear, or do you wear already? Did your quiz result reflect you??

---
---