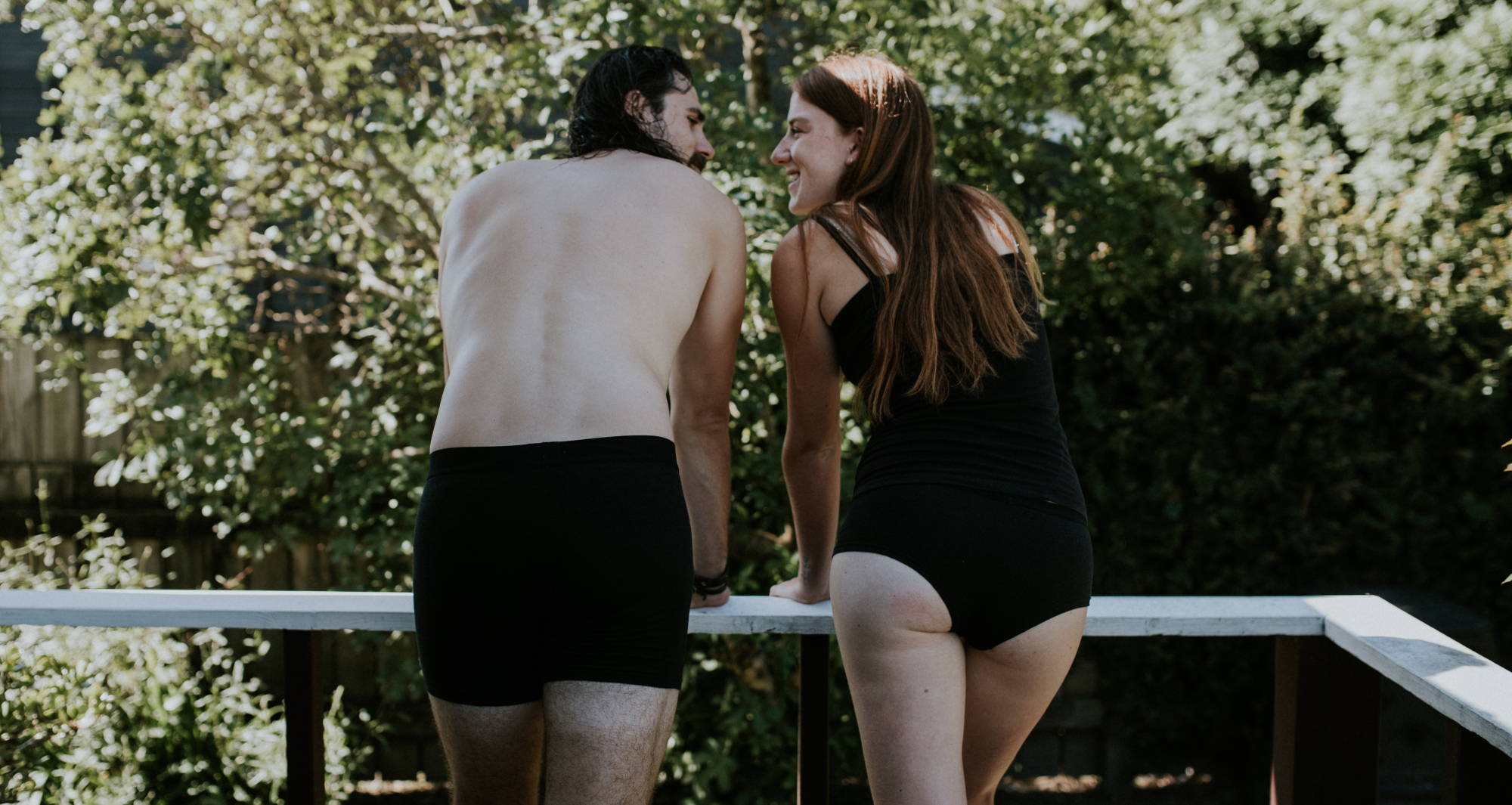 The moment I start to embrace warmer weather or get into an exercise groove, I fall victim to chub rub. You know what I'm talking about, right? When you get a little sweaty, and your thighs start to chafe? Yea—not fun!

Because I love a challenge (or, rather, I love being comfortable), I'm on a personal quest to prevent chub rub. I'm pulling out all the stops: I'm staying slick, wearing antibacterial underwear, and sticking to womens underwear styles that cover my upper thigh, like WAMA's boy shorts underwear. But if that's not cutting it for you, I've compiled a few other tricks and tips for preventing chub rub forever.
I kinda hate the phrase "chub rub" because thigh chafing has little to do with the shape of your body. Regardless of what you choose to call it, it's that annoying feeling when you get sweaty from hot weather or exercise, and your thighs start to rub against one another. The friction is not only uncomfortable and sticky, but it can also lead to irritation, rashes, and infection.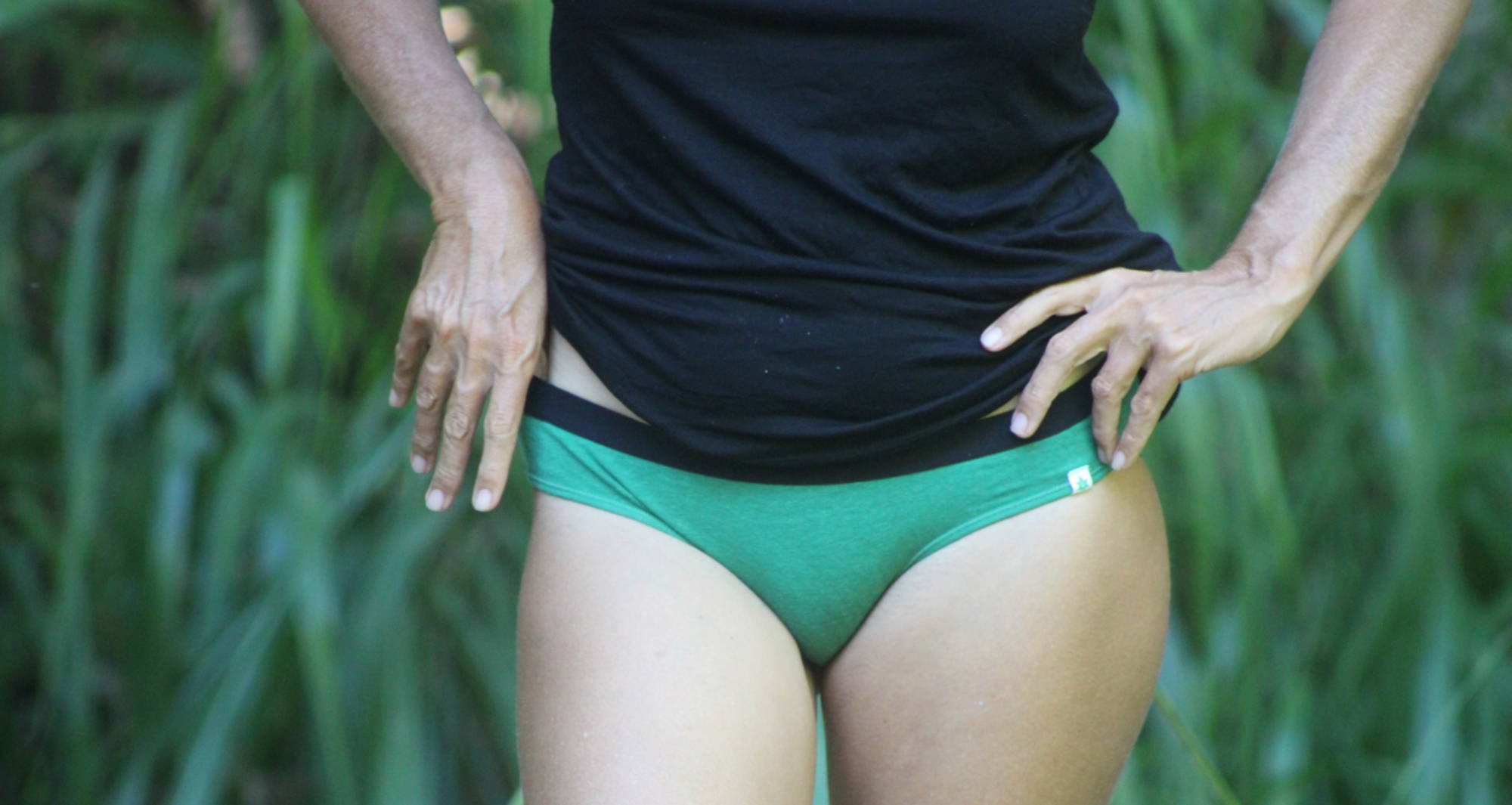 You can have curvy thighs, toned thighs, or thin thighs and still suffer from chafing. I've labeled my body shape as a candy apple (I'll let you imagine what that looks like), and even I suffer from chub rub. The moment you start to sweat, your legs can stick together, and irritation ensues. You're especially vulnerable to the chafe if you enjoy the following:
Playing sports

Exercising

Walking or hiking in nature

Living in hot or humid areas

Dancing

Existing
Basically, any activity that makes you sweat where skin touches skin can result in chafing, irritation, and rashes. And guess what? You have between 2-4 million sweat glands. So, yes, even my heat-sensitive, skinny-thighed self can walk at a snail's pace on a hot day and still experience chub rub.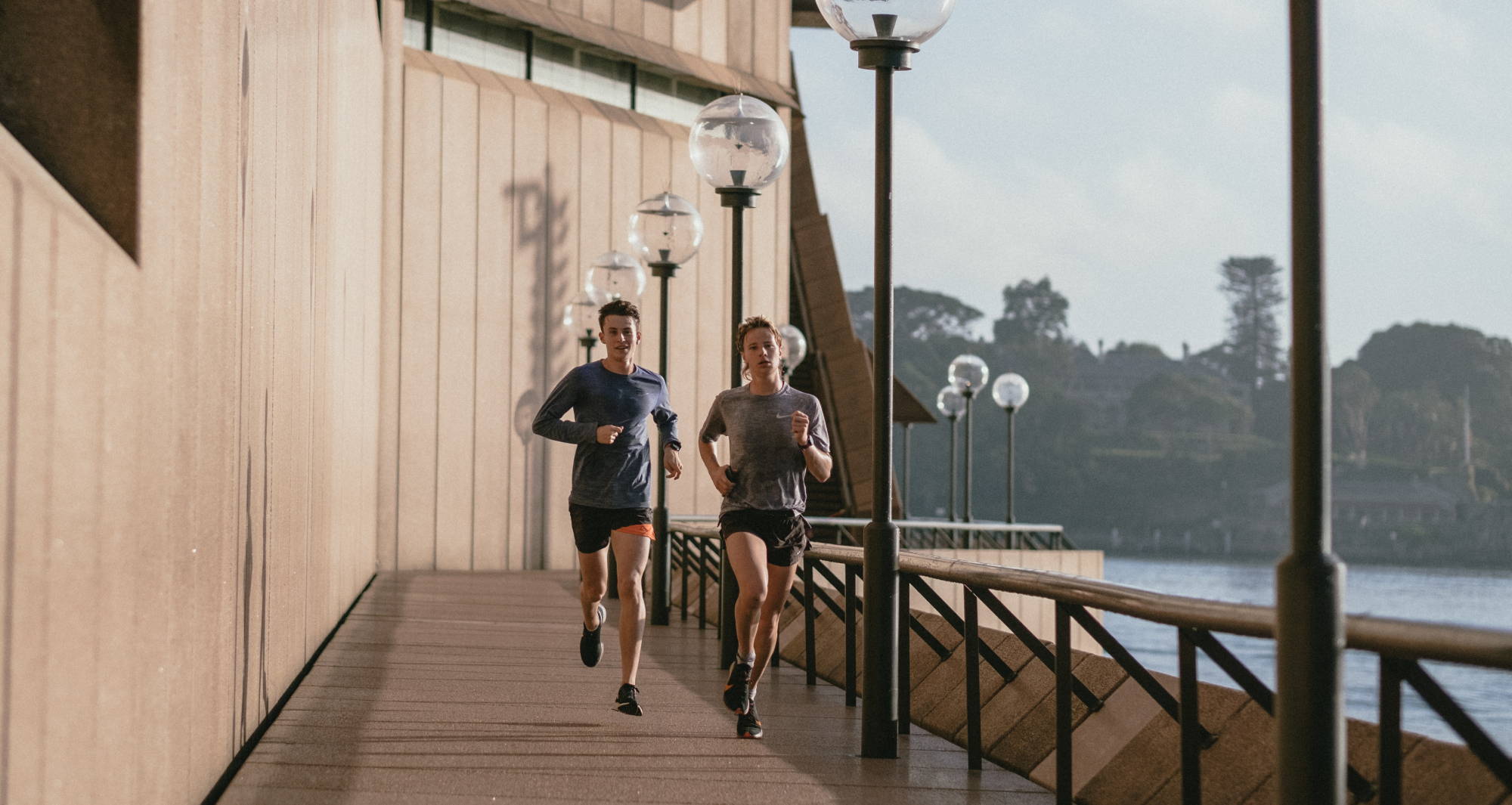 Much like a blister on the back of your heel, you may not notice chub rub until it's too late. If you're oblivious like me, you might not even see it until changing clothes or taking a shower. By that time, the damage is done. No amount of cream or sustainable fabrics will save you now!
But by taking note of where and when you suffer from chafing, you can better prevent chub rub in the future. Look for the following on your inner thighs:
Redness

Itchiness

Bumps or lines

Excess sweat
If you notice any of these, you've probably got a case of chub rub. Tread carefully until any irritation is gone, then follow the list below to help prevent future chafing. If the rash is alarming, go see your doc.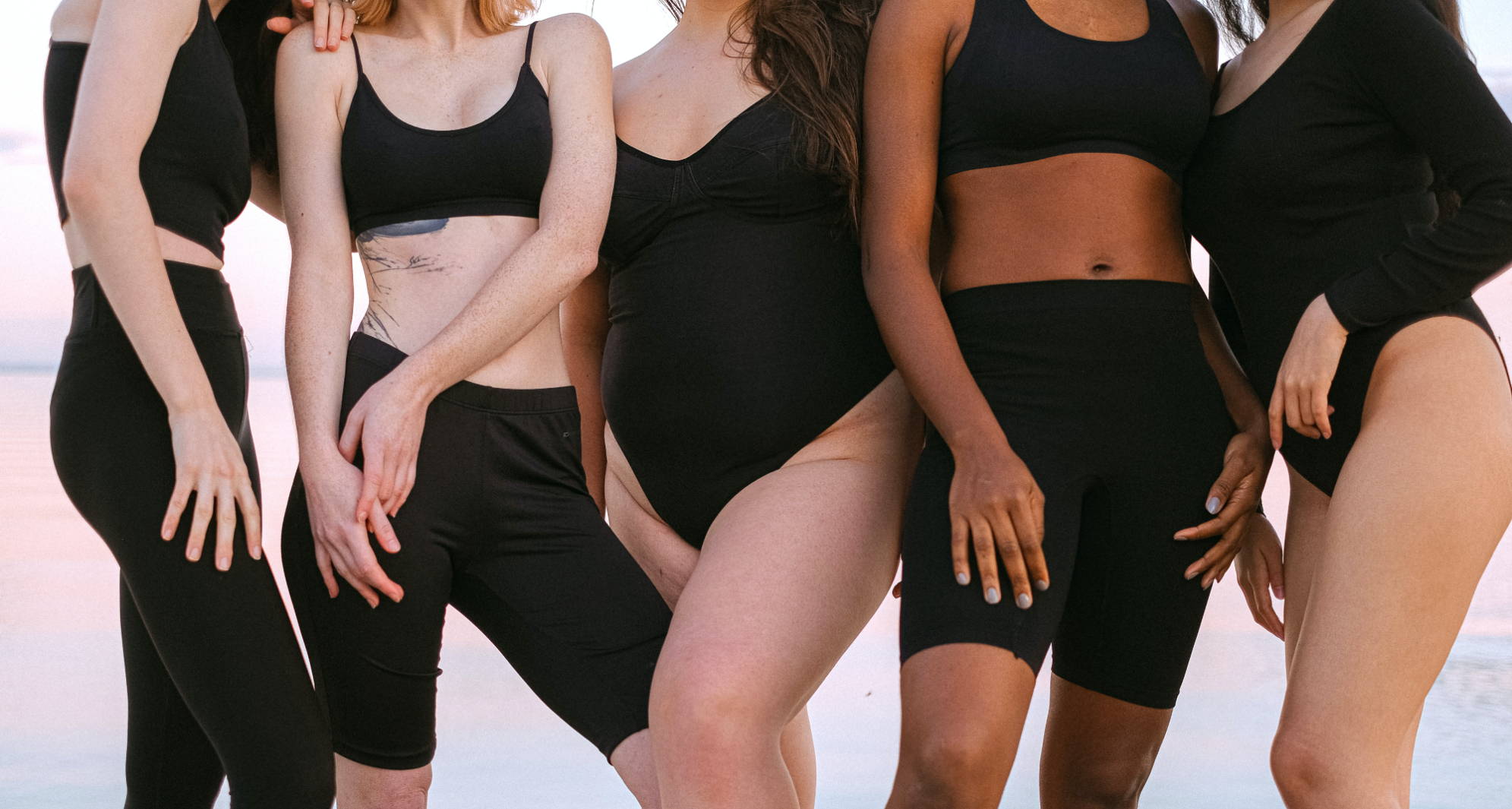 SHOULD YOU BE WORRIED ABOUT CHUB RUB?

Chub rub is natural. It's gonna happen, but problems occur when it leads to skin irritation, rashes, and infections. One study observed runners in Brazil tracking sports-related dermatoses (skin irritation) and found that chafing accounted for over 40% of skin injuries, just behind blisters. That's a lot of chub rub!
Broken skin from chafing, rubbing, and itching where there's a lot of moisture (hello sweaty groin area) is the perfect recipe for infection. But there's a lot that you can do to prevent chub rub or, at the very least, protect yourself from developing an infection.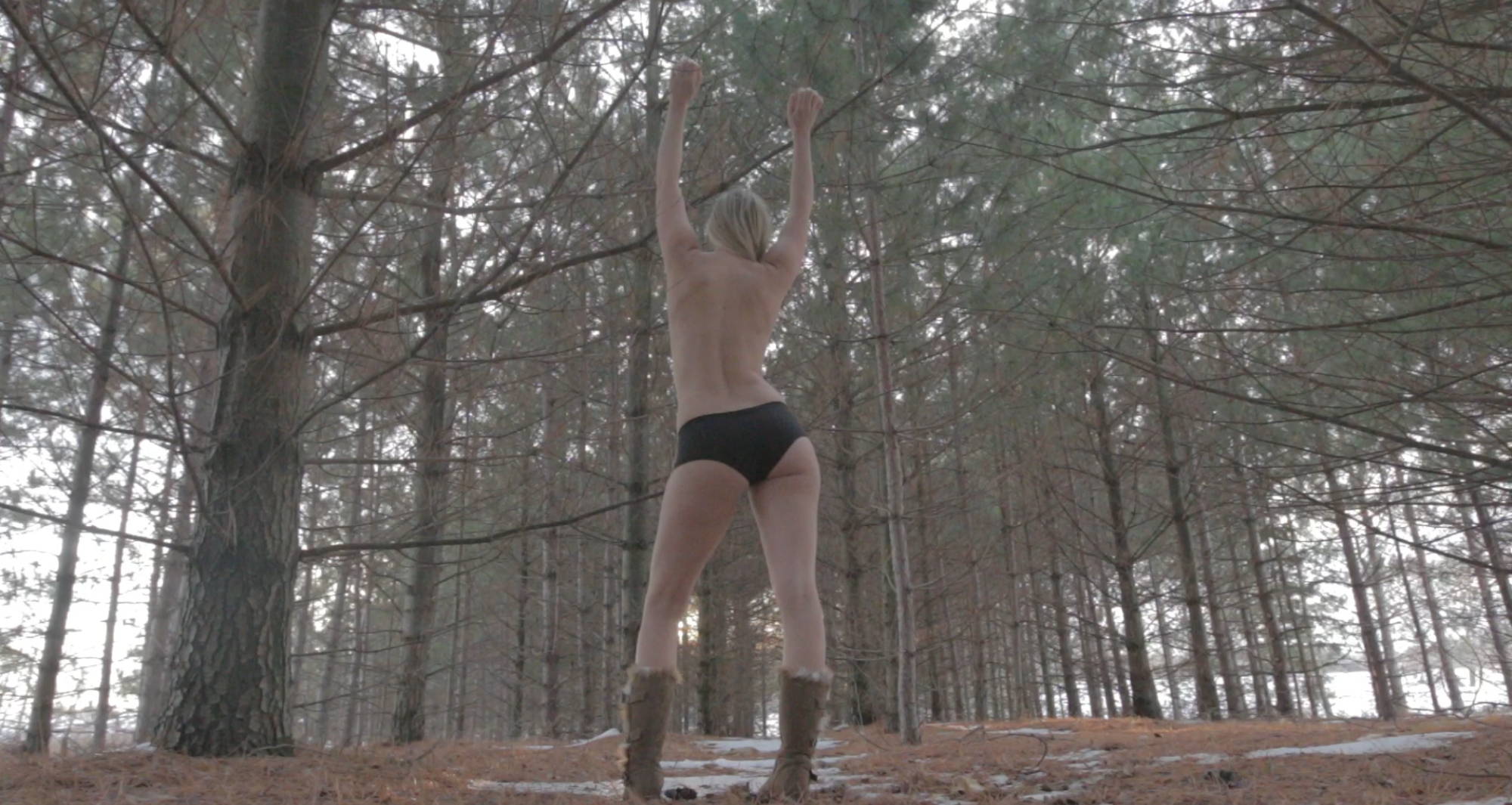 11 TRICKS AND TIPS FOR PREVENTING CHUB RUB
Yes, chub rub is a part of your life now, but it doesn't have to be, I promise! I've been exploring different ways to prevent chub rub, and I've rounded up the top tips and tricks.

CLOTHING FOR PREVENTING CHUB RUB

What you wear is super important if you want to tame chub rub. But, luckily, you don't have to choose functionality over style—you can get both!

1. WEAR BOY SHORTS UNDERWEAR OR BOXERS
Boy shorts underwear and boxers for women typically protect the upper thigh by covering it with more fabric than thongs or bikini underwear. More fabric keeps friction, chafing, and the dreaded chub rub at bay. Some brands even offer multiple inseams so that you can wear longer shorts under skirts and dresses.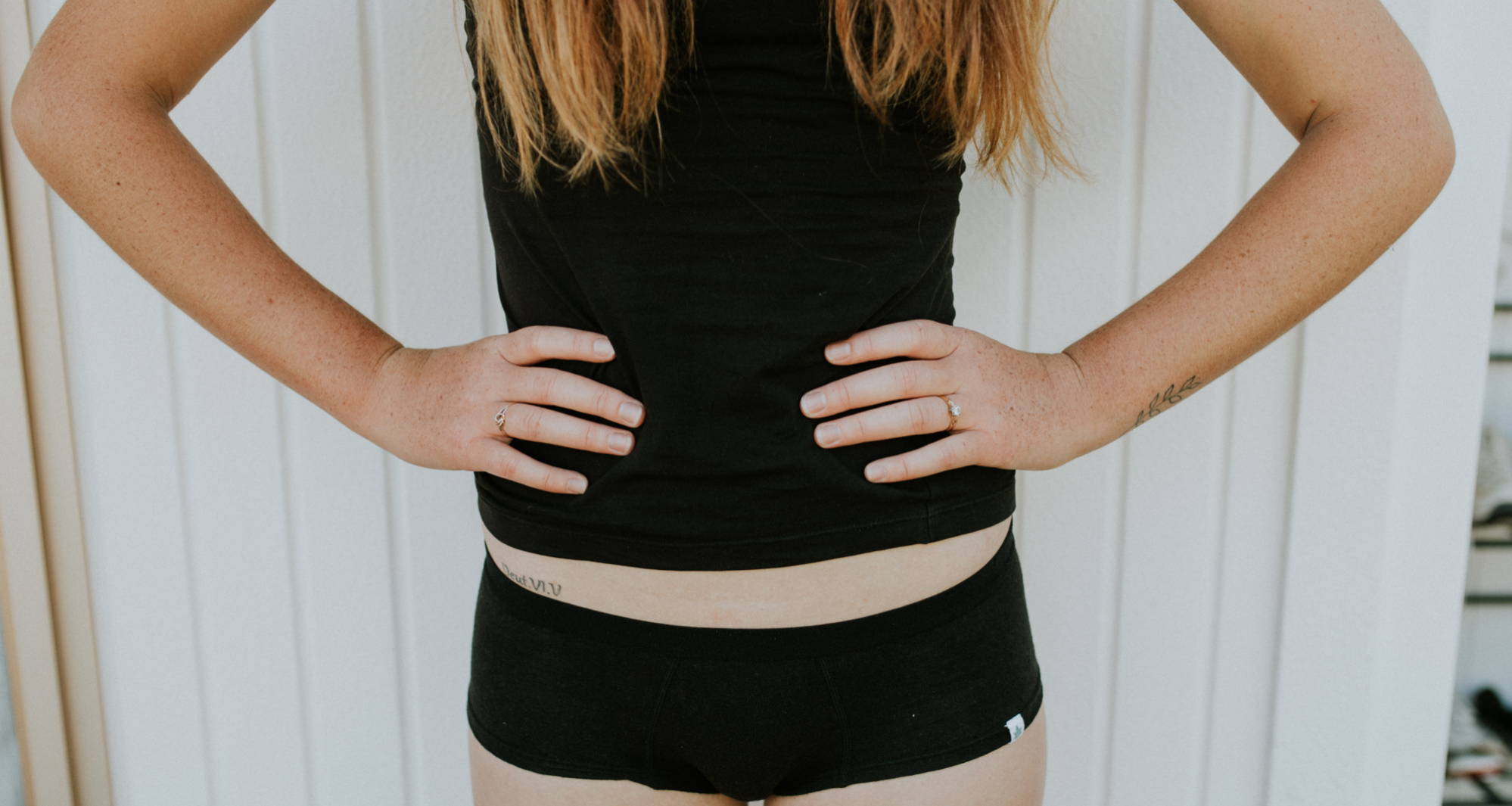 2. WEAR HEMP FABRICS (OR OTHER NATURAL MATERIALS)
Hemp is the best material for workout underwear, as it's sustainable, antibacterial, breathable, and creates a naturally upf fabric to protect from the sun. It's soft yet durable and gets stronger with every wash!

Although not moisture-wicking (only synthetic materials can achieve that), hemp is airy and breezy, so it keeps you cool and ventilated, which helps prevent sweat-induced chub rub. Opt for hemp shorts, hemp pants, or a hemp bra.

3. WEAR BREATHABLE UNDERWEAR
I'm a big fan of hemp underwear for this very reason, but even if you don't wear weed underwear, you should still go for a breathable fabric. Cotton is a good one for light activity, like walking on a hot day. But for sports or exercise, try to avoid cotton since it absorbs moisture. Other natural breathable underwear materials include linen, bamboo, and merino wool.
Have you heard the news? Skorts are cool again! All of us 90s kids can rejoice. Skorts are perfect for wearing (what appears to be) a cute skirt while still protecting your thighs from chub rub with hidden shorts. Honestly, I don't know why they ever went out of style—practical and cute!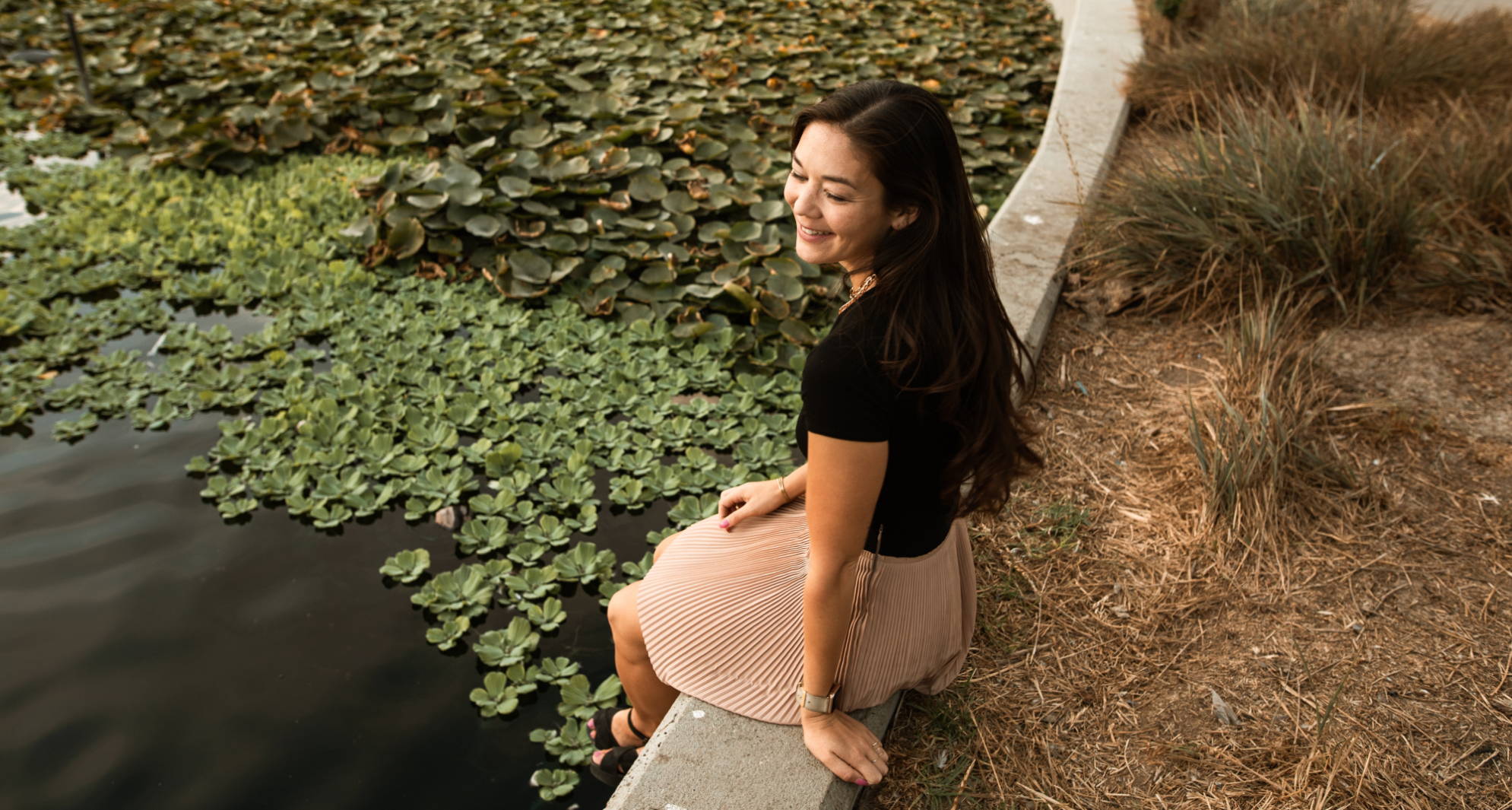 5. WEAR ANTI-CHAFING LAYERS
Much like wearing boy shorts underwear or boxers with longer inseams, you can buy anti-chafing layers to go under your dresses and skirts. They look and act almost the same as longer boy shorts. These are super helpful if you have bigger thighs because they stretch and conform to your body.

WHAT TO APPLY TO PREVENT CHUB RUB
If your amazing hemp products aren't cutting it (some of us need more help, and that's okay!), you can always apply creams, gels, or powders to keep your thighs slick and sticky-free.
The internet is a wild place, and you can literally find anything on there—including creams, gels, and even sticks specifically for preventing chub rub! These creams/gels/moisture sticks add layering to your thighs to protect them from chafing. They keep everything smooth down under, so you don't have to worry about friction.

7. USE LOTION OR VASELINE
You don't have to go out and buy anything fancy—you can just use whatever lotion or even Vaseline you have lying around. The goal is similar to an anti-chafing cream. You simply want to add moisture and a protective layer to your thighs so that they rub smoothly rather than sticking together with sweat.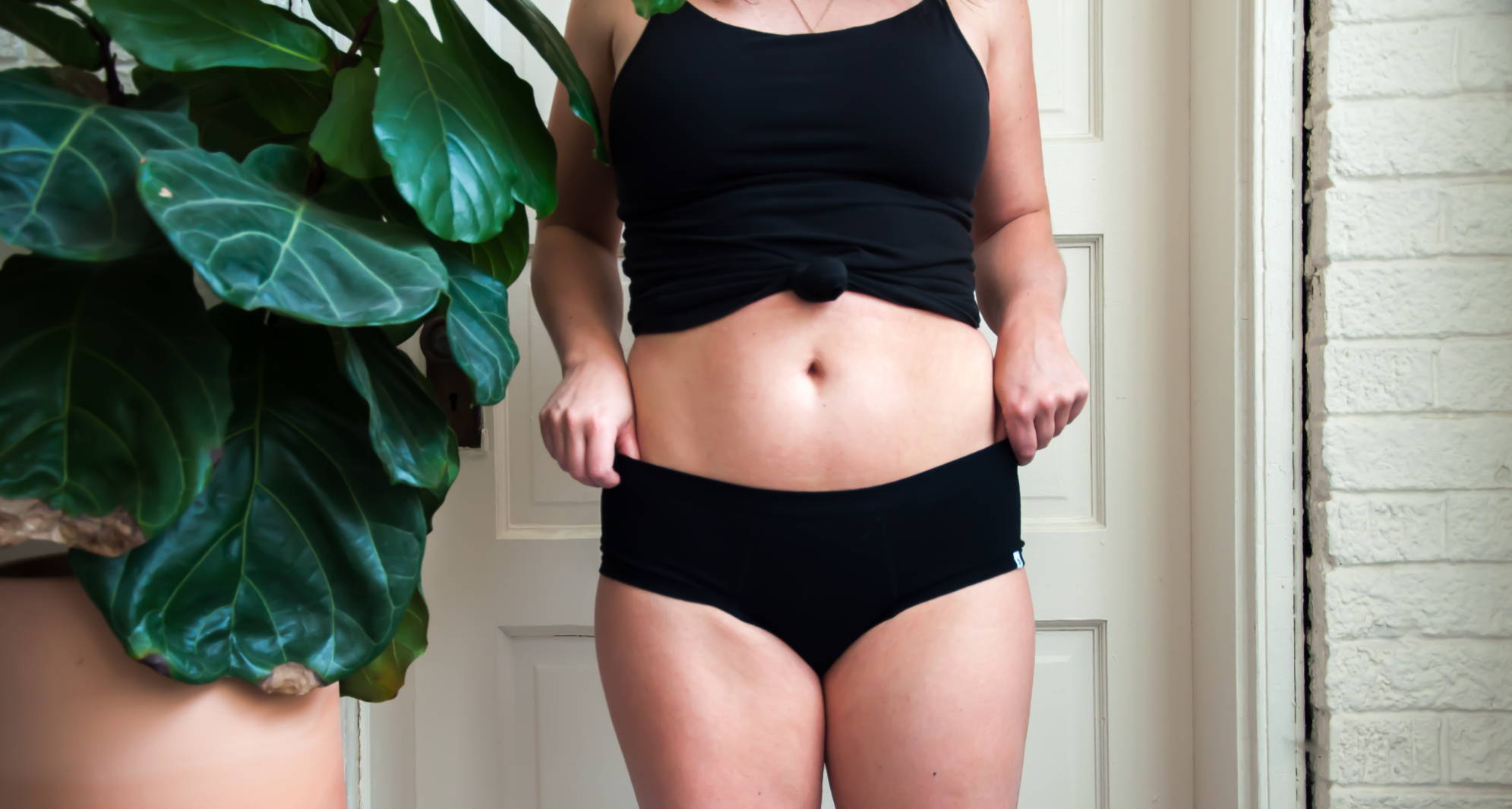 8. USE DEODORANT DOWN THERE
When in doubt, grab your deodorant stick! Not only will it keep things moving, but it can also help your inner thighs stay dry. Deodorant is great for an emergency situation.
Using a powder absorbs sweat, keeps you dry, and maintains that swift thigh shift that we're all after. But if you opt for powder, just look for something without talc. Talc in its natural form contains asbestos, and studies have shown it can increase your risk for ovarian cancer by almost 2%. Johnson & Johnson recalled over 30,000 bottles of baby powder because the company detected asbestos, so just be cautious!

STAY CLEAN TO PREVENT CHUB RUB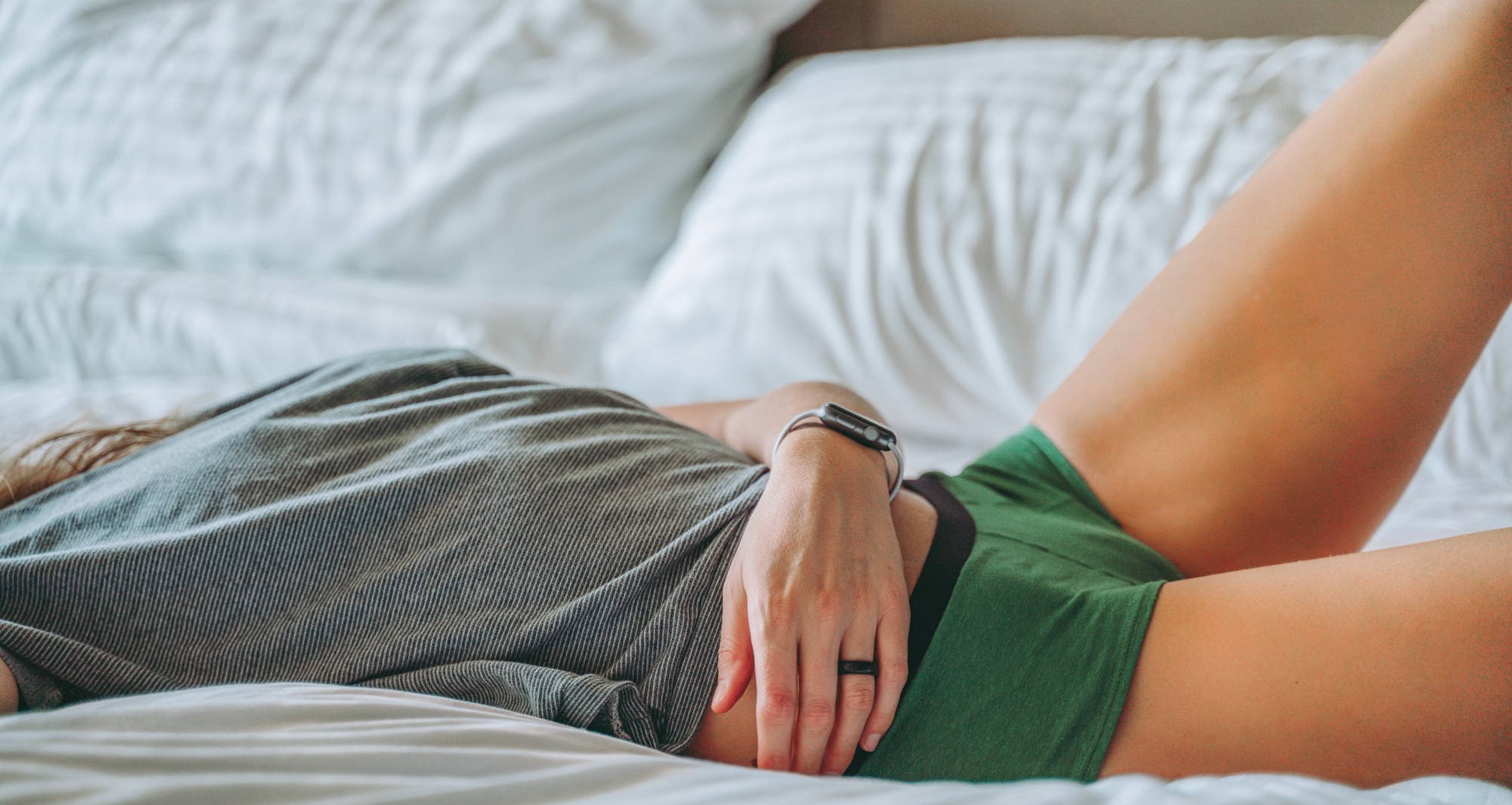 10. WASH YOUR BODY AFTER SWEATING
At the very least, quickly rinse after working out or a sweaty day. Better yet, soap up and clean that skin of yours to help prevent infection if your skin does break.

11. WASH YOUR CLOTHING REGULARLY
Chub rub doesn't have to be a pesky part of your life—you and I can beat it together! Update your underwear wardrobe with some affordable ethical clothing, opt for longer styles of underwear that cover and protect your thighs, and get out that trusty cream when needed. In no time, chub rub will be a thing of the past (or only in recurring stress dreams).
What about you? When do you get the dreaded chub rub, and what's your go-to remedy? Tell me in the comments!


---