How Many Pairs of Underwear Should You Own? The Sustainable Answer.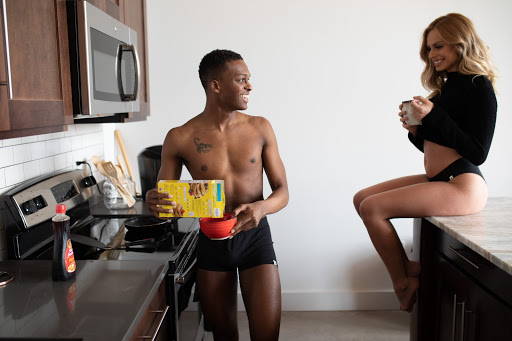 Have you ever thought to yourself, how many pairs of underwear should a woman own? Or, how many pairs of underwear should a man own? We all have busy lives with varying schedules and not always enough time to do laundry. Nonetheless, it's so incredibly important to have a healthy underwear assortment at the ready, no matter your lifestyle. So what is that perfect number of nice, breathable and comfortable underwear to stock in your drawers?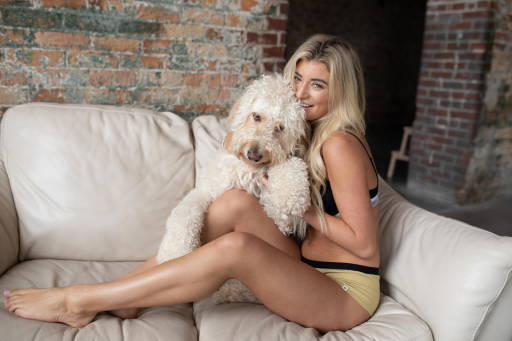 How Many Pairs Of Underwear Should A Woman Own?
I decided to ask the question "How Many Pairs Of Underwear Should You Own?" by posting on our Instastories. I received responses from women owning as many as 6 pairs of underwear in their drawer, all the way up to 30. It's a broad spectrum, but easy to break down. What women want is a drawerful of options that is filled with underwear that has three key benefits such as comfort, practicality and aesthetics.
So, what is the real number we should stock from a practicality standpoint? The answer: 14.
The average woman likes to mix basic style underwear in with some more stylish pieces. From a minimalist and sustainable perspective, I would recommend owning only as many pairs as you will actually wear. This number could also give you a few more pairs on hand in case you can't exactly get to laundry each week. More importantly, it's a super smart move to invest in premium women's underwear styles with durable natural fibers that will last you a long time.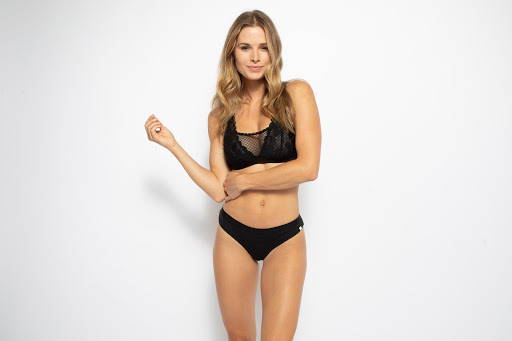 Let me break it down. Ladies tend to wear basic underwear because they are great for traveling, wearing during menstruation, while being active, and everything in between. If you are a woman who changes underwear after working out or weeding in the garden, you might want to do an entire outfit change, and this could unfortunately increase the number of how many pairs of underwear you would need. However, if you wear absorbent, antibacterial underwear that is durable and breathable, you wouldn't have to change so often. To ensure you have enough basic style underwear to get through a week, the ideal number here is seven.
Mixed with these basics, you should include some stylish and colorful pieces to your underwear drawer that can be worn to work, to a wedding, on a date, or just lounging around the house. It's an amazing feeling when these super special underwear options are also comfortable. Some of the more favorite stylish underwear that the ladies love are cheeky styles and bikinis detailed with a bit of lace, and are always in the rotation before laundry day comes. So the ideal number for some of the more special pairs of underwear is seven.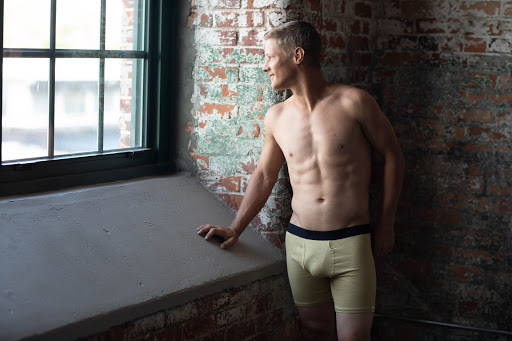 How Many Pairs Of Underwear Should A Man Own?
From the guys perspective of "How many pairs of underwear should you own" I noticed that the average number was around 12. In this number, I am not including a friend of mine who goes through 25 pairs of underwear a week because this guy also takes three showers a day, which is not an average way of living. I'm not sure that most men will go through as many pairs of underwear as him.
So, the ideal number of underwear for a two week's supply for men is a minimum of 14.
As I was collecting information regarding how many pairs of underwear should a man own, I noticed that the span of time between laundry days was increased to about two weeks. Whether it's a timing thing, or a dislike toward spending time in the laundry room, or perhaps football is just more important than laundry day, I detected that laundry timing was an important factor for the guys. This may seem like a minimal amount, but let's also keep in mind the theory of having only what you need.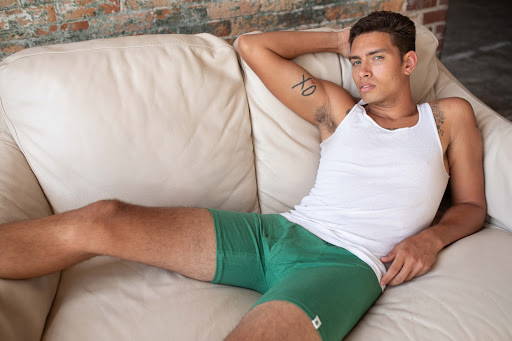 Most guys like what they like, and they don't lean towards having a variety of styles like ladies tend to prefer. Instead, if it works, then there is no need to try anything else. Little did I know that most men have been wearing the same style of underwear since high school. The most popular style of mens underwear in my research was men's boxer briefs, followed by men's boxer shorts. As one friend describes his choice for boxer briefs, it's "support without suffocating, like a good relationship".
If you are a guy who works out daily, frequently travels, or works two jobs, you may also find yourself changing pairs more than once a day. That's not sustainable. It's important to look into premium mens underwear options to fit your lifestyle and to keep your drawer count to a practical number. This could easily include Wama Underwear that is durable, breathable and natural. But no matter what you do, stay away from the synthetic underwear, as they have proven negative physical effects to the male body.
Whether you are an active traveler or a minimalist, we suggest 14 pairs of underwear for both men and women. It's smart to live as sustainable as possible and always look toward being a smart consumer buying quality over quantity. At the end of the day, having enough underwear is important for daily comfort, ease and protection.
Now that I have done the research, I'd love to hear from you. Tell me: How many pairs of underwear do you have in your drawer?



---