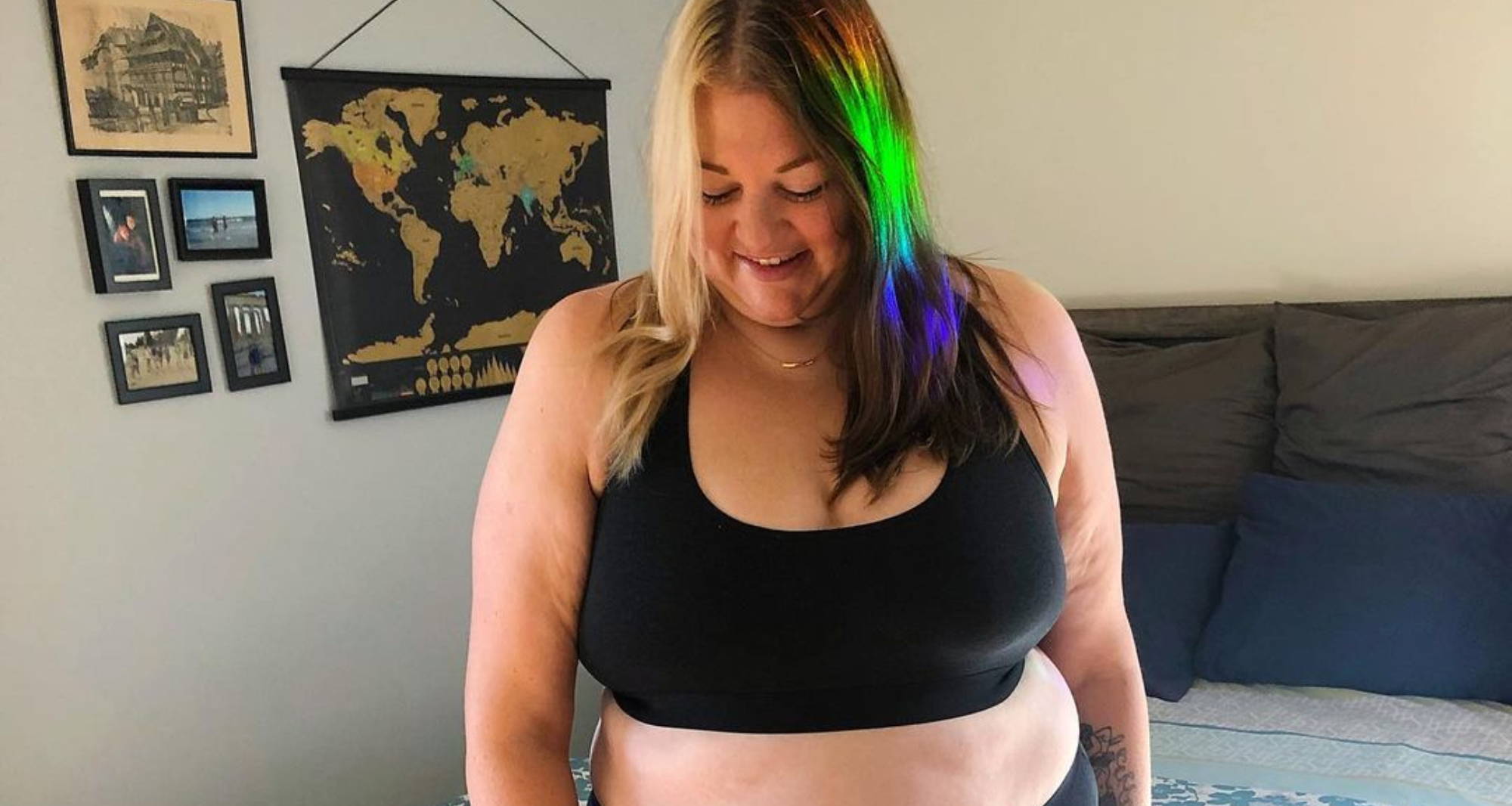 In search of a bralette for large bust sizes? I'm right there with you! The last two years of a mostly at home lifestyle has introduced me to the wonders of not being strapped into a structured, underwire bra for the majority of each day. After all, the best uniform for working from home is a comfy t-shirt and some boy shorts underwear (or thong underwear if you're feeling cheeky), no bra, no pants, no problems.
Going braless, however, is not always the best option for those of us with a bigger bust. That's why I've gone on a little hunt to find the best bralette for a large bust, now that we're all out and about in public more often these days.

What is a bralette? Well, they can be a cute, lightweight alternative to a bra, but due to their often flimsy and non-supportive nature, it can be difficult to find one that works for a larger bust.
But that doesn't mean there aren't options for us bustier ladies and I have some fun ones here for you. I won't say I'd never choose style over comfort but I prefer to have both when I can, so here are some of the cutest, most comfortable and most sustainable bralettes for a big bust!

7 BEST BRALETTES FOR LARGE BUST SIZES

1. WAMA'S RACERBACK BRALETTE
WAMA's hemp bralette is a perfect place to start when looking for a bralette for a large bust. WAMA is the pioneer of hemp underwear and their racerback bralette is designed to be comfortable and supportive no matter your bust size.
WAMA customer Claudia F. says, "I am absolutely in love with this bralette. It's not just super comfortable but it also keeps my girl well supported. This is a dream for big chested gal who want support without the annoying underwire. Highly recommend this bralette!!!"
Hemp makes for great

antibacterial underwear

and the two layers of breathable fabric ensure that your girls are in place and protected without being strangled by any underwire.

While most of the options on this list are made using organic cotton, which is still a sustainable option (when it comes to

organic cotton vs cotton

, always choose organic!) but

hemp fabric

is even better for the environment. That makes this bralette the best contender for anyone looking for a highly sustainable, supportive bralette.

It's a simple style with a wide back band to ensure full coverage and support.

Available in XS-3XL.

2. NISA'S ALBERTINE BRALETTE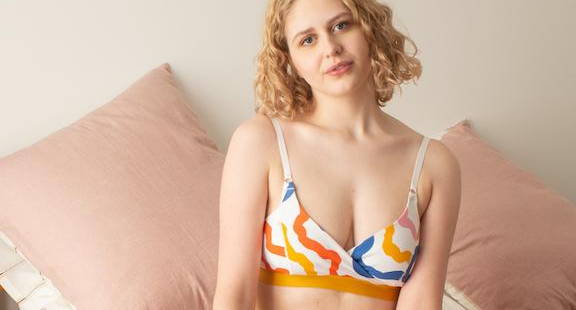 As I mentioned before, all the fun options in terms of bralettes tend to be reserved for the itty bitty titty committee, so it was a delight to find this wonderfully designed but still supportive bralette. Nisa uses organic fabrics alongside synthetic fabrics made from recycled materials to create their soft bras. The garments are ethically made in Wellington, New Zealand in a workshop specifically offering employment to women of refugee and migrant backgrounds.
The cross over style, along with the elastic band under the bust provide enough structure and support to make this a good bralette for large bust sizes.

It has a fun fabric and due to the nature in which it's printed and cut, each bralette ends up having its own one of a kind design.

Available in S-XL.

3. LARA'S INTIMATES ISOBEL BRA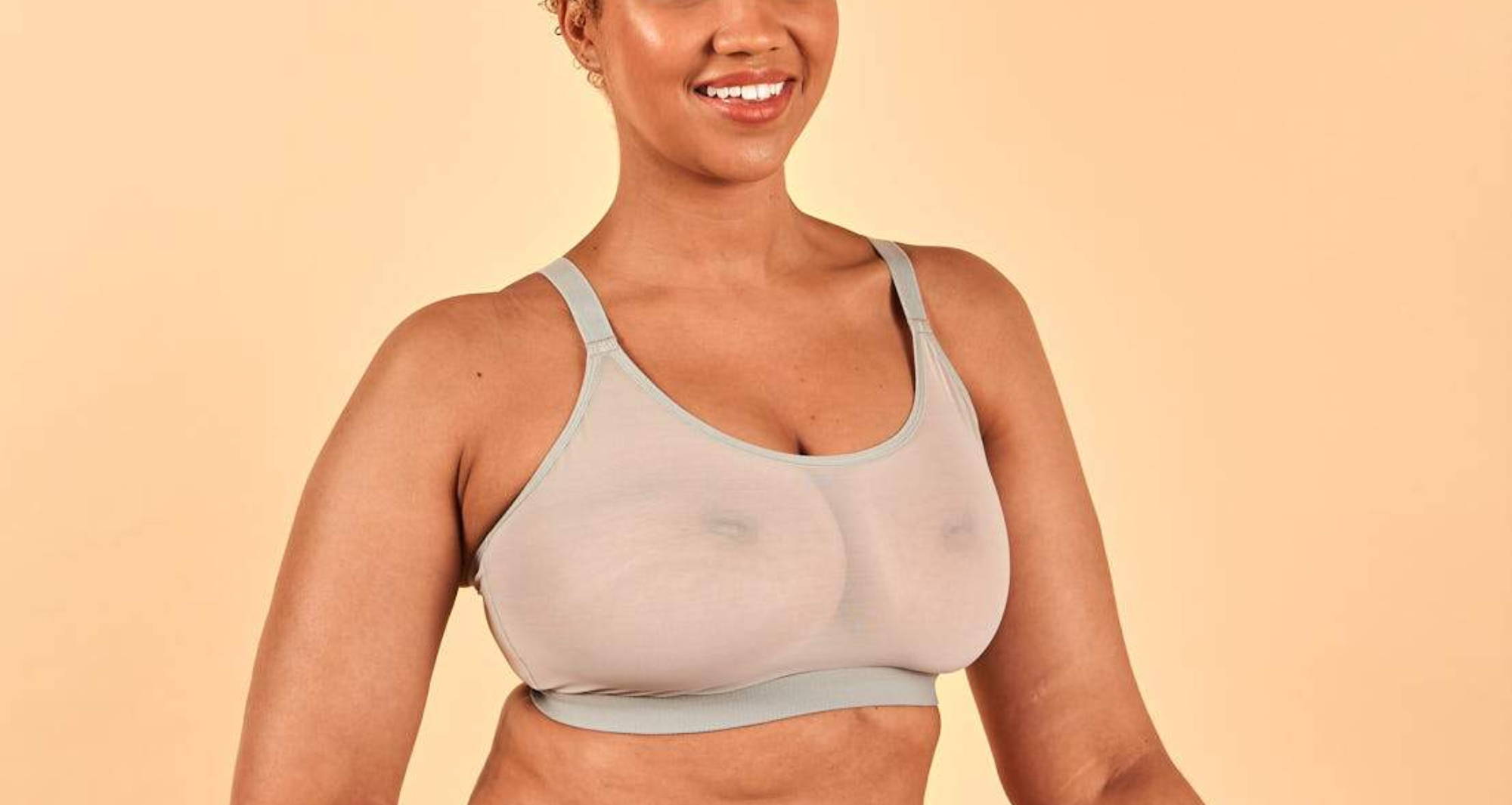 From just a few moments of browsing the Lara Intimates store you get an idea that inclusivity is one of their main objectives. They have the widest size range of non-wired, eco-friendly bras in the world so this is the prime spot to find the best bralette for a large bust! Made only from recycled and dead-stock fabrics (with all scraps being sent out to be reused in other ways), these bras are not only created with all bodies in mind but with the whole planet in mind.
The classic design with a strong under-bust elastic and adjustable straps that can be clipped together to form a racerback is the perfect shape to provide support for a larger bust.

I

t's sexy! The shape is simple and supportive but the sheer fabric definitely adds that special little bit of oomph!

The size inclusivity! This bralette was simply my choice for the list but the brand has so many different styles of bralettes for a big bust.

Available in band sizes 26-42 and cup sizes S-XL.

4. GIRLFRIEND COLLECTIVE'S SYCAMORE CAMI BRALETTE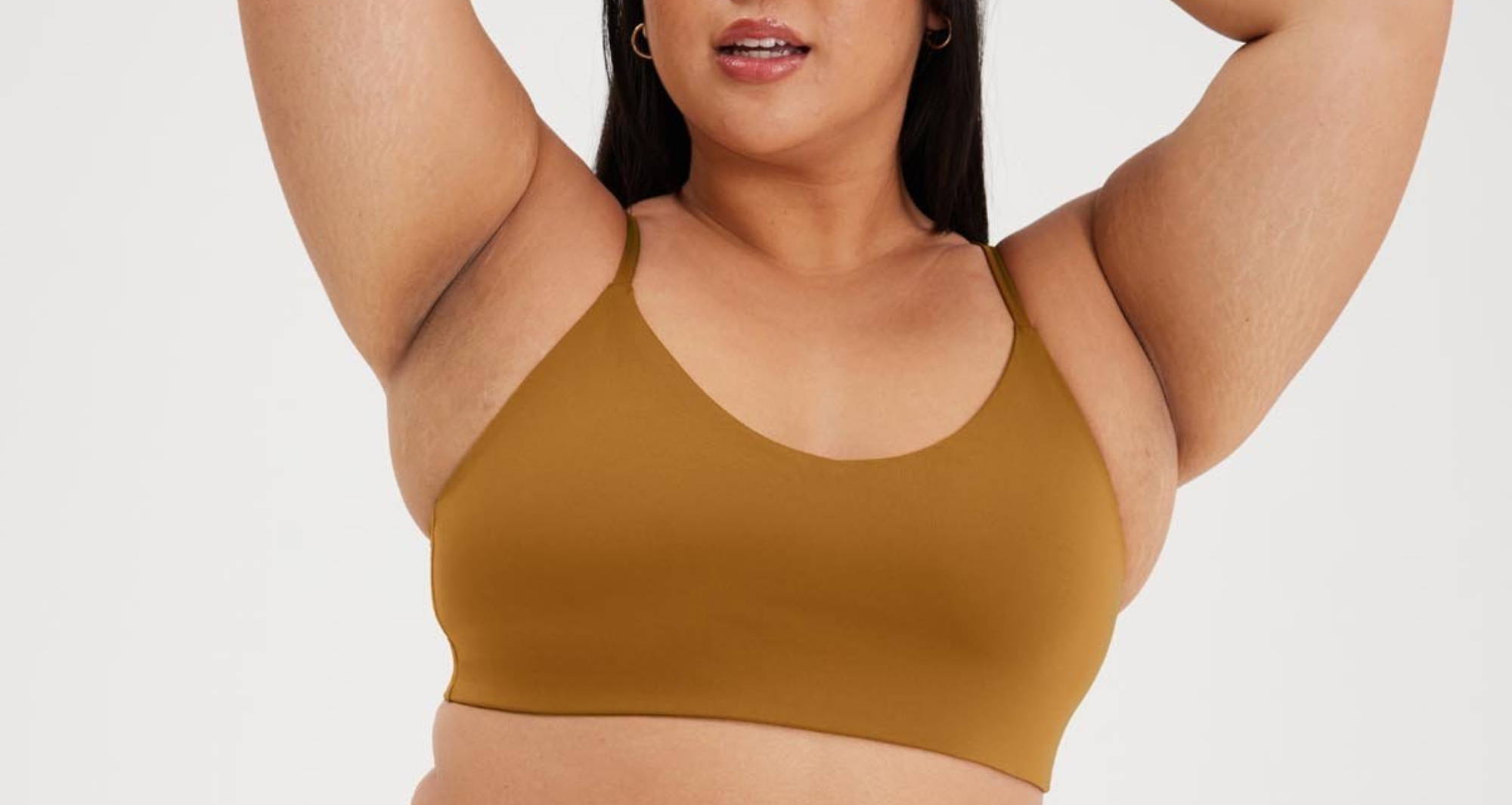 This bralette is made from recycled plastic water bottles and is one of the options with the lowest price on the list. The reviews from people with larger cup sizes are quite mixed with some citing that spillage is inevitable and many others claiming that the bralette offers a decent amount of support and coverage, even as a bralette for large bust sizes. So, this is definitely a low impact option but perfect for when you want to feel like everything is in place but can't be bothered to deal with anything even remotely restrictive.
The brand itself describes this as a "bra for people who hate bras."

It's made from a recycled material derived from single use plastic water bottles so it's a safe and BPA free material with the added benefit of waste reduction. If the plastic is crowding up the world anyway, you might as well just wear it!

Girlfriend Collective have a large selection of activewear made from recycled materials so this is also a great spot to look for something more high impact if the Sycamore bralette seems too flimsy for you.

Available in XXS-6XL.

5. PROCLAIM'S EVERYDAY BRALETTE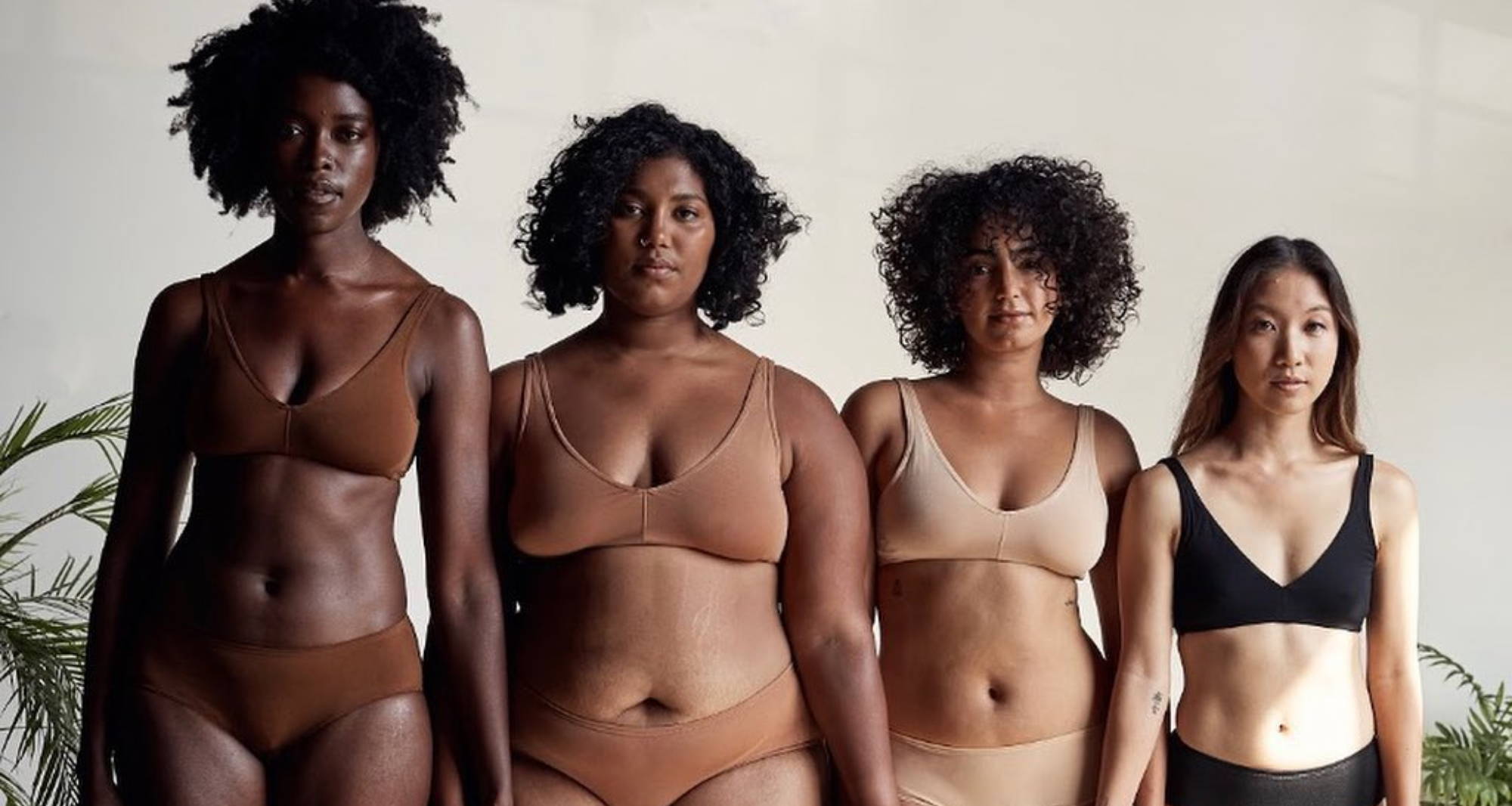 Proclaim designs their intimates with an effort to make a product for all bodies and, while this bralette doesn't offer the most support, the D cup and up sizes have a slightly altered design to better accommodate a large bust, making it a good contender among the best bralettes for big bust sizes. They make their everyday bralettes from tencel (fabric made from sustainably sourced wood pulp) and recycled polyester.
The version for D cup and higher features a bigger cup with a dart in the middle as well as a wider band for the underbust.

It is available in 3 different nude shades and black.


The soft and silky fabric and pullover design that will make you forget you're even wearing it.

Available in S-3XL.

6. LE BUNS' DEVON BRALETTE
This one definitely sits at just the right intersection of comfortable and sexy. It works as a bralette for large bust sizes without compromising the main function of a bralette, which should be to make you feel comfortable and confident. Le Buns makes their intimates from organic cotton and regenerated nylon as well as crafting their pieces thoroughly to ensure that they are made to be long lasting and not easily discarded.
Thick straps and full cover cups with a daring plunge, perfect for highlighting some cleavage because if you've got it flaunt it!

It has no clasps and a wide band at the back for extra support.


Comes in white, black, and a lovely rose shade.

Available in 6-16 (UK sizes).

7. PARADE'S TRIANGLE BRALETTE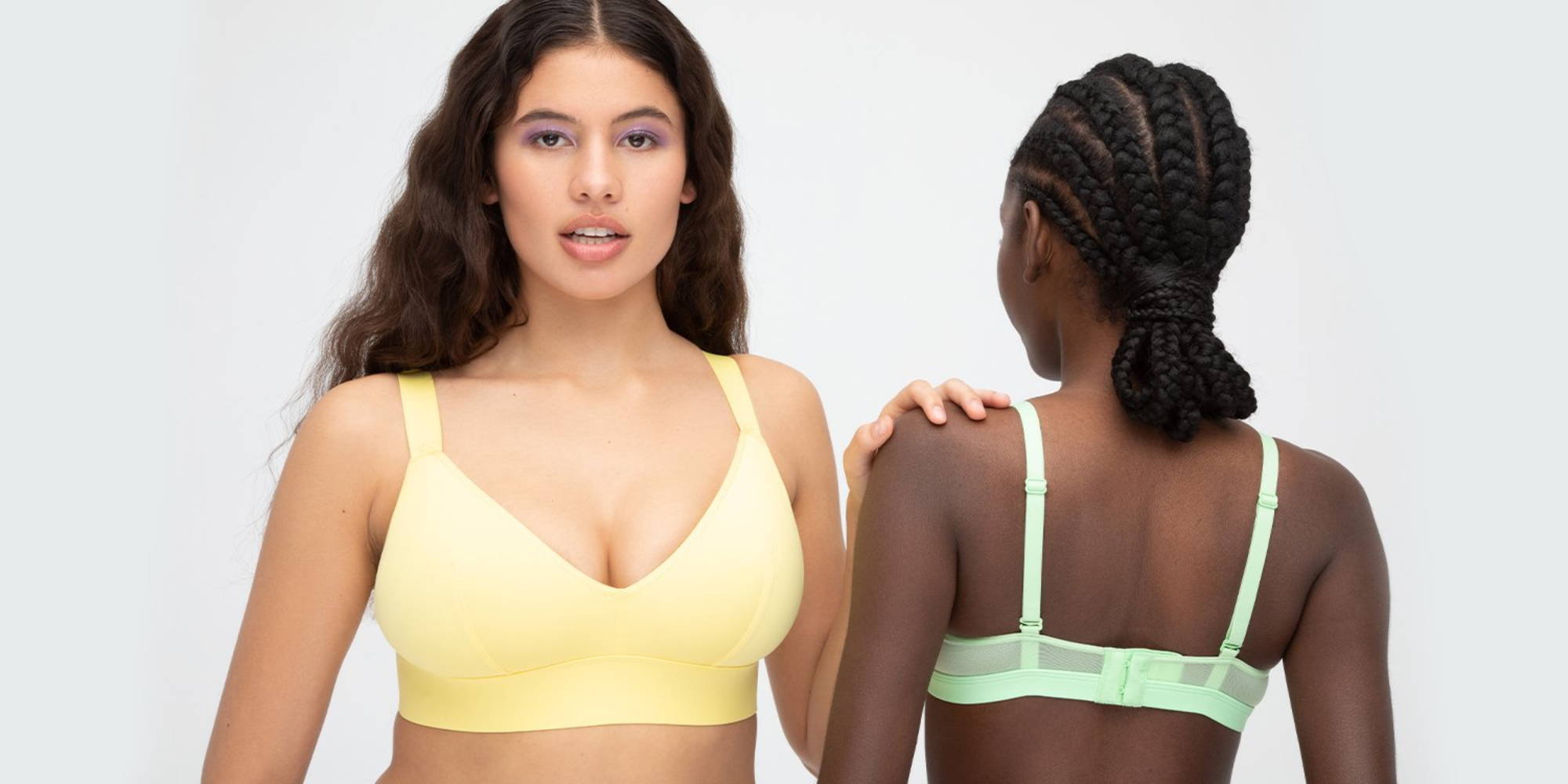 What can I say? I love defining my bust rather than squishing it down and this bralette for large bust sizes offers the support to do exactly that. Parade was specifically started to promote a self defined feeling of sexiness in women of all body types, with comfort being at the forefront of that mission. This Parade bralette is made from recycled nylon and has a 100% cotton lining. While the brand currently has a good standard of sustainability, they are planning to further that to become fully carbon positive by 2025.
It's available in many fun colors and Parade has a few different styles of bralettes for big bust, as well, so there's plenty of variety to be found if the triangle shape doesn't do it for you.


The cotton lining makes the inside feel buttery soft while the recycled nylon on the outer layer provides the structure and rigidity that make this a great option to support a large chest.

Available in XS-3XL.

BRALETTES FOR A BIG BUST EXIST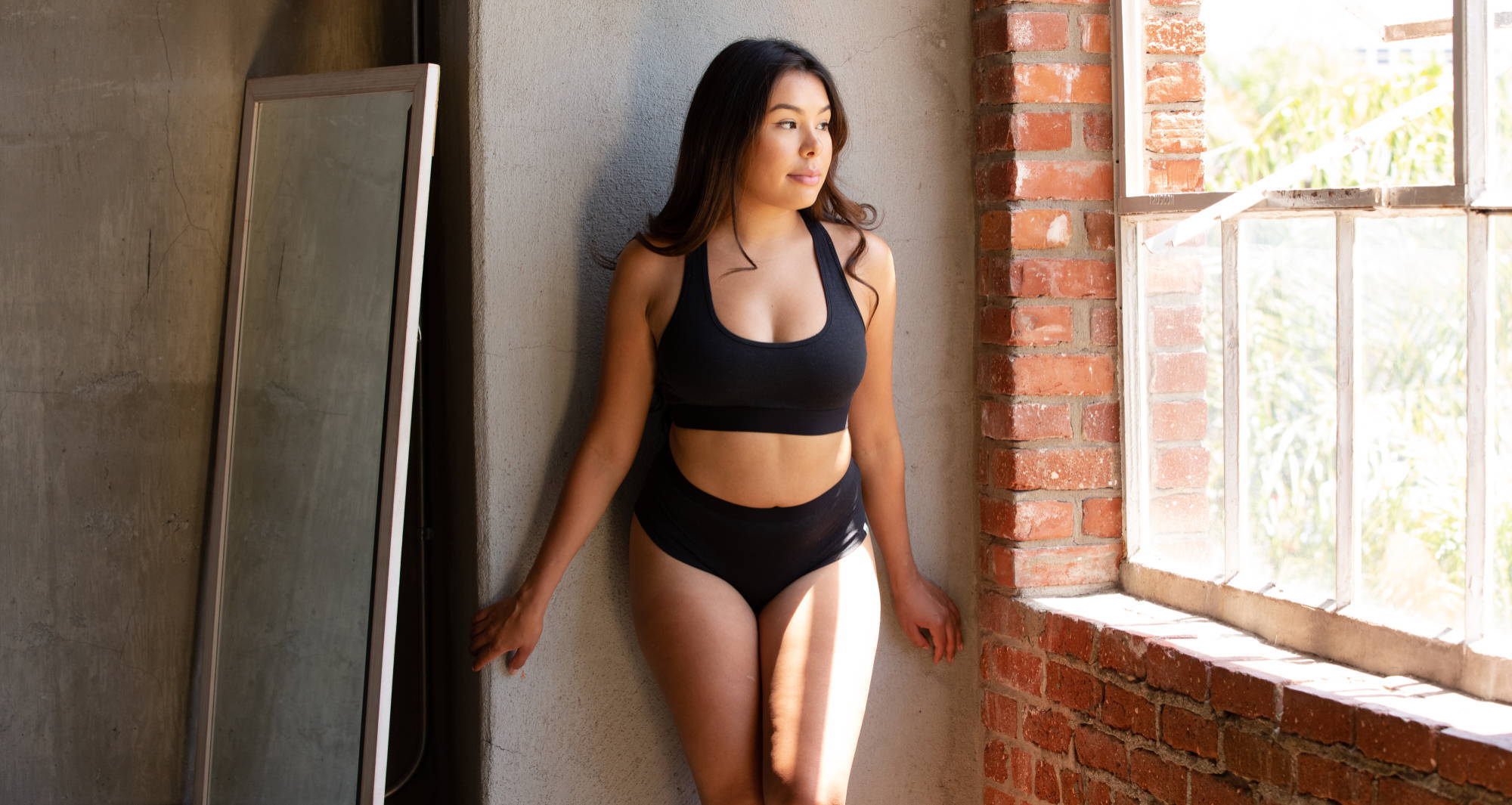 Finding a good and comfortable bralette is a hassle to begin with. Finding a good sustainable bralette is a whole other game. Add to that the threat of bursting out of a garment designed for a small frame and you've got yourself quite a challenge.
However, there are people out there who have dealt with these exact challenges and chose to address them personally through starting size inclusive, sustainable lingerie brands. These are just a few of the best bralette for large bust sizes options out there but I hope it's enough proof that everybody has the option to go for a more lightweight and comfortable style when shopping for bras.
What qualities do you look for in the perfect bralette or bra? Does a visibly supportive bra win out over seamless comfort or are you happy to let gravity do its thing just to be free of the underwire? Drop your thoughts in the comments below!
---