Bralettes might just be my favorite fashion movement since gaucho pants (anybody else remember those?). Bralettes, a lot like gaucho pants now that I think about it, are all about comfort and moving with your body instead of restricting it like underwire bras do.
But what is a bralette? Is it just an unlined bra? What is an unlined bra? Are sports bras bralettes? Oh my gosh, now I'm getting overwhelmed. Let's all take a breath together (in…out…). Have no fear! I'm here to take you through the comfortable, stretchy world of bralettes.
From the supportive racerback bralette to the ever stylish triangle bralette, we'll cover what a bralette is, who and what they work best for, how to wear them, what to look for in a good one, and the pros and cons of bralettes. So strap your bras and let's get into it!
Bralettes are unlined bras with light support and minimal padding. The best part though: no underwire! If you ask me, "are underwire bras bad for you?," I'm going to answer YES based solely on comfort. Bralettes prioritise comfort and fashion for perfect bra alternatives.
They come in many different styles from lacy and decorative to more compressive and fuller coverage. WAMA makes two different kinds of bralettes that work for a variety of activities and needs! The triangle bralette has separate cups with a deep plunge. It's sexy, but still supportive. The racerback bralette, on the other hand, is more full coverage and provides enough support for light exercise.

What's the difference between a bralette vs bra? A bra has padding, underwire, and overall more structure. The bralette is more comfortable with more stretch and less rigid structure. This means no more underwire poking into your armpit and no more googling, "why does my bra hurt my ribs?"

Bralettes have become increasingly popular in the last few years because they're comfortable, casual, and add some style and sense of fun to your outfit! Read below for some styling tips!


WHO SHOULD WEAR BRALETTES?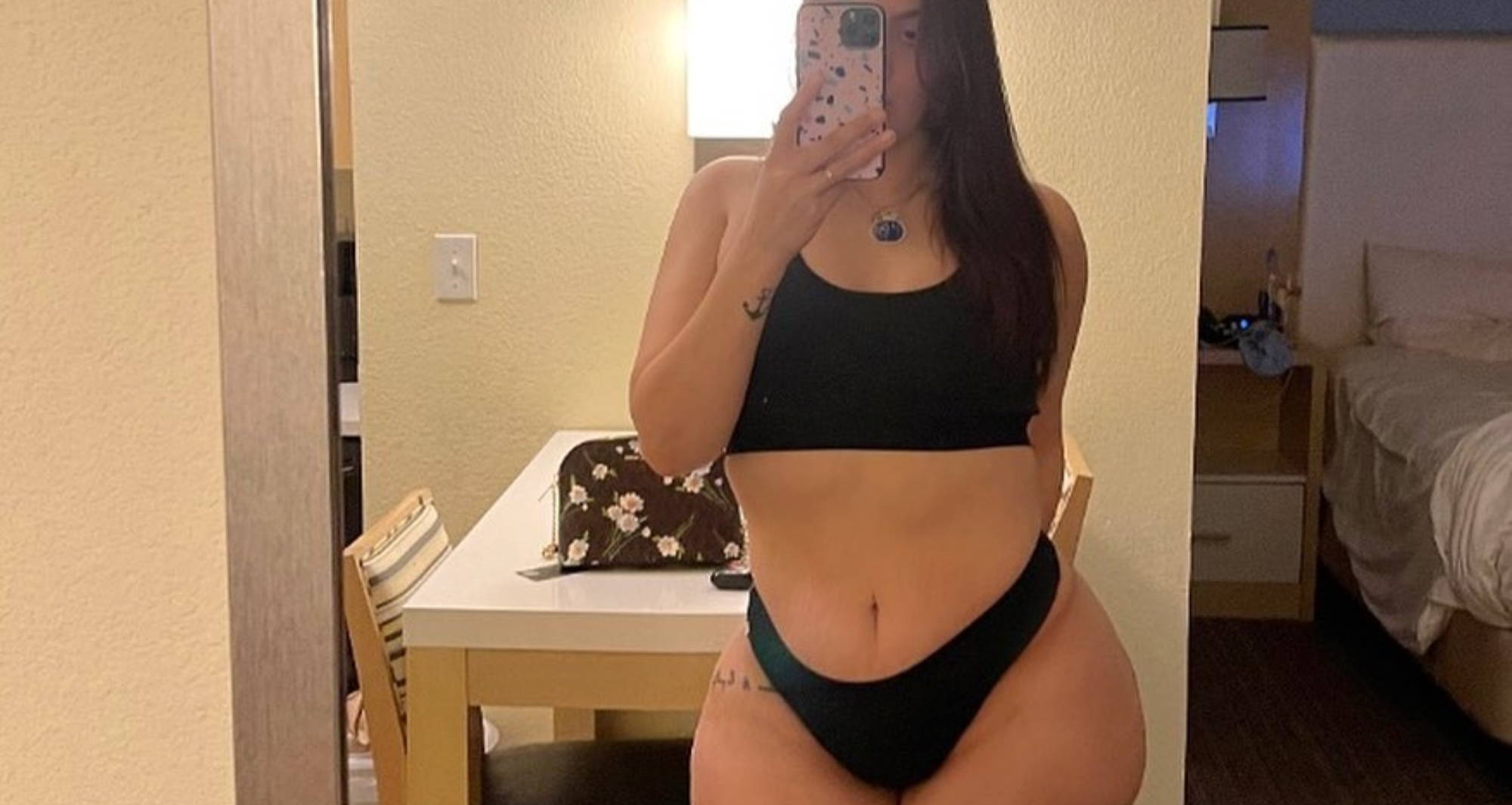 You! And anyone else really, for that matter. They're comfy and cute on everyone! So, if you're looking for a reason to slip out of your bra and into a bralette, let's see if you relate to any of the following.
You should wear a bralette if you:
Care about comfort more than anything: bralettes are the ultimate comfy girl choice. They're made for all day wear, so you won't have to undo the clasp on your drive home (just me?)

Are pregnant:

pregnancy does all sorts of magical and wild things to your body and your boobs are at the center of it. From sore nipples to changing breast size, you need a soft and flexible bralette that will stretch with you and keep you comfy. Plus, if your

boob sweat

is really acting up during pregnancy, a hemp bralette is breathable and moisture wicking!

Are nursing:

so you've had the baby and now you've gotta feed it? Don't bother with expensive or uncomfy nursing bras! Grab yourself a nice bralette that'll move with you. Plus, they're easy to pull to one side to feed the little one! A hemp bralette is a great choice for nursing mothers because the antibacterial properties will keep your nipples clean for the babe!

Have wide set boobs:

if you're rocking some wide boobs, a bralette is the most comfortable brassiere option. Instead of underwire and stiff padding shoving your girls together, a bralette allows your body to exist as it is!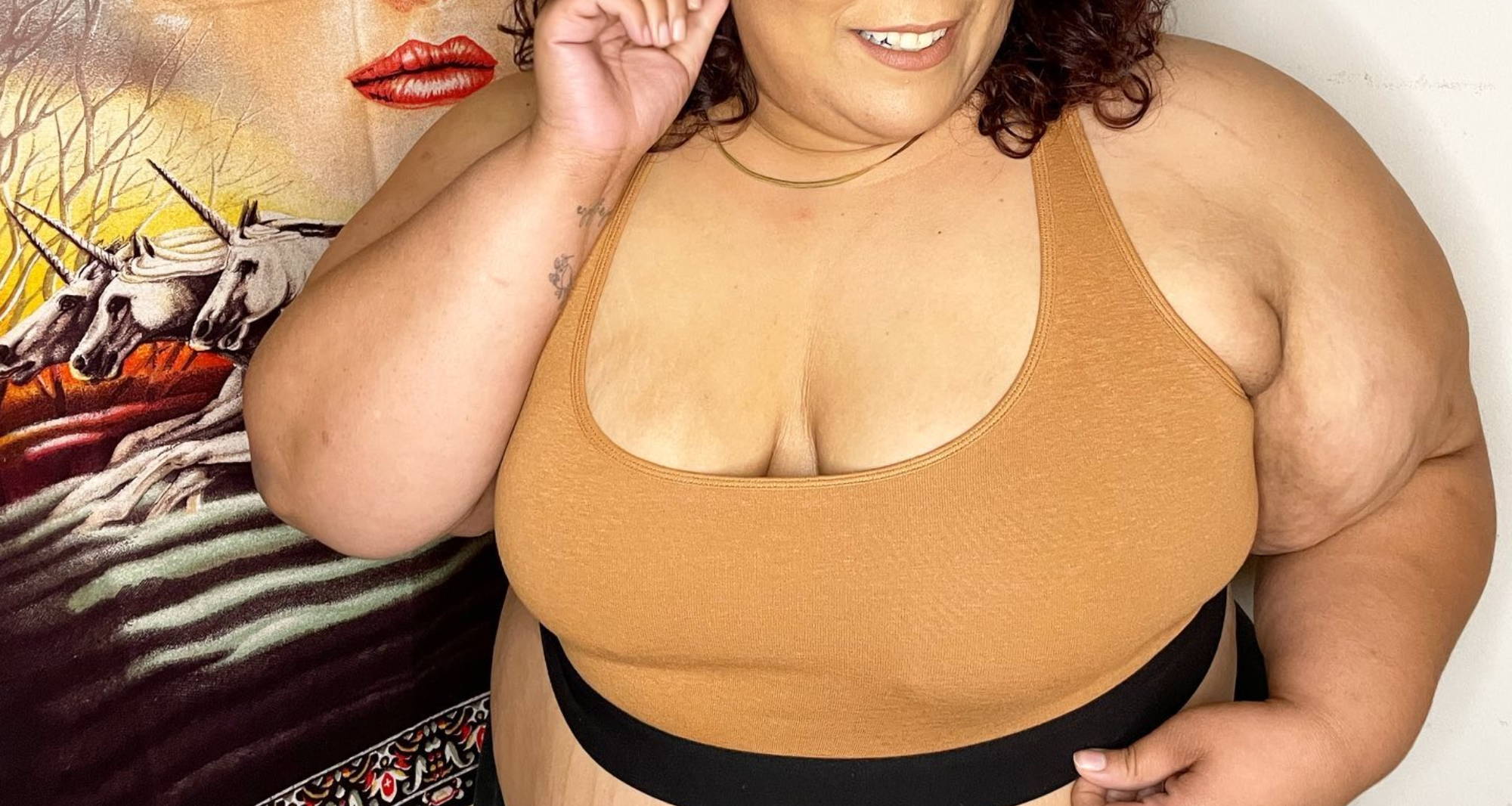 Have saggy boobs: don't force your boobs to defy gravity in a push up bra! Going with a lightly supportive bralette will let your girls relax while getting rid of the not-so-fun side effects of saggy boobs (i.e. boob sweat). A bralette is the best bra for sagging breasts.
Prefer a natural look: what's a bralette for if not to showcase your natural beauty? The light support and lack of padding and underwire means your boobs shine through! I love that more and more people are choosing to celebrate their bodies as they naturally are. And bralettes do just that!
Lead a minimalist lifestyle: before I came over to the bralette side of life, I had strapless bras, push up bras, t-shirt bras, lacy bras, unlined bras, blah blah blah bras! Now, I have a couple of triangle bralettes in nude and black, a racerback bralette, and some sports bras. That's it!
Care about sustainability: most bras are made with polyurethane because it's cheap and makes elastic molded cups. However, it's made of plastic and uses a lot of fossil fuels to extract it. So it's not exactly great for the planet.
Meanwhile, many bralettes, especially from sustainable or vegan clothing brands, make their bralettes out of organic cotton, bamboo textiles, or hemp fabric! Better for you and the environment!

WHAT IS A BRALETTE USED FOR?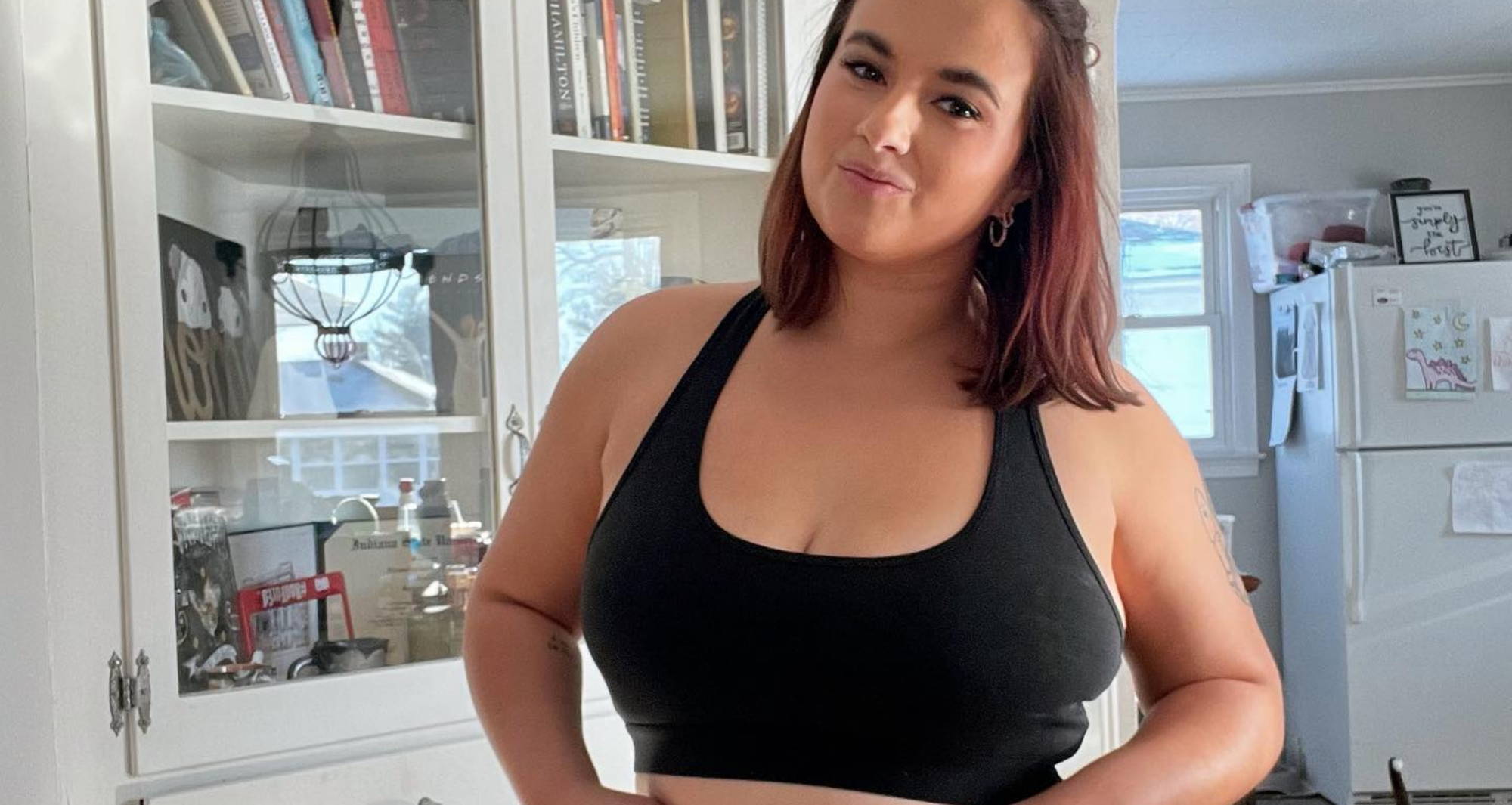 What's a bralette good for? Pretty much everything. Just as anyone can wear bralettes, the number of ways to wear them is honestly limitless. If you're looking to start your bralette lifestyle journey, here are some situations that just call for a bralette!
The world is opening again, which means festivals! Whether it's Lollapalooza or your local beer fest, bralettes are the perfect choice! They're sexy, breathable, and comfy for standing all day. Wear them as a top on their own or under a breezy shirt—it's up to you!
I live in the tropics, which means I'm always rocking a bralette. Padding isn't breathable and underwire would just cause chafing, so I stick to my breezy bralettes. Even during our coldest month, it's hot and humid. That's why I love my hemp bras in particular. They wick all of my boob sweat away and don't stink—win, win!

TO STAY COMFY AND HEALTHY AFTER SURGERY
If you're having any type of breast surgery, then you know that you can't wear underwear for quite a while post-op. Your body goes through a lot while under the knife! Don't then make it deal with an uncomfy bra! A racerback bralette is especially great because it's supper supportive without compressing too much. Most surgeons will tell you to sleep in a bra, so choosing a soft, comfy bra is a necessity!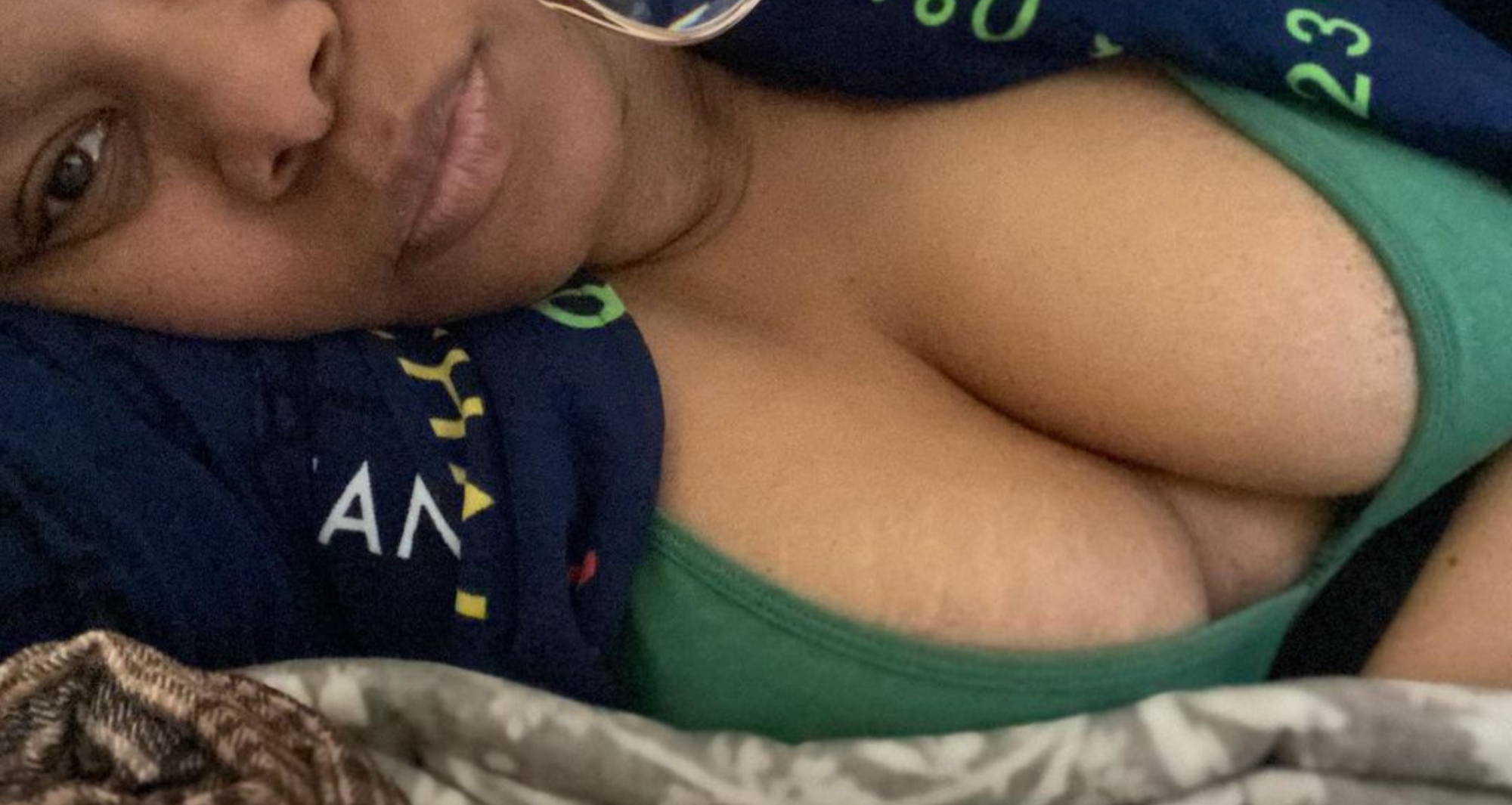 What is a bralette bra good for if not for complete relaxation? No underwire + no padding + soft materials = a quality lounge sesh. They give enough support to ease back pain, but are comfortable enough to spend all day (and all night) in. Throw one on with some sweatpants and you'll be good to go!
For low-impact exercise like yoga, walks, or strength training, bralettes are great! They're breathable and supportive without being so compressive that you can't breathe. I especially love using them as my hiking bras when I'm doing a longer backpacking trip because they are comfy enough for all day! For runs or other high impact workouts, it's probably best to stick with a higher compression sports bra, though.
Sometimes I want to look like I'm going to workout without actually having to workout. That's when I throw on my trusty bralette and leggings and rock my athleisure look. The simple structure of bralettes make them really workable and flexible, so feel free to toss one on to run errands, grab lunch with friends, or whatever else you want.

TO KEEP IT LIGHT IN THE SUMMERTIME
What's the real summertime sadness? Hot, sticky boobs :( That's why it's a rule in my house that if it's over 75˚, I will only be wearing bralettes. Without the underwire, padding, and sweaty polyester of bras, bralettes are the ultimate cool girl summer essential—literally!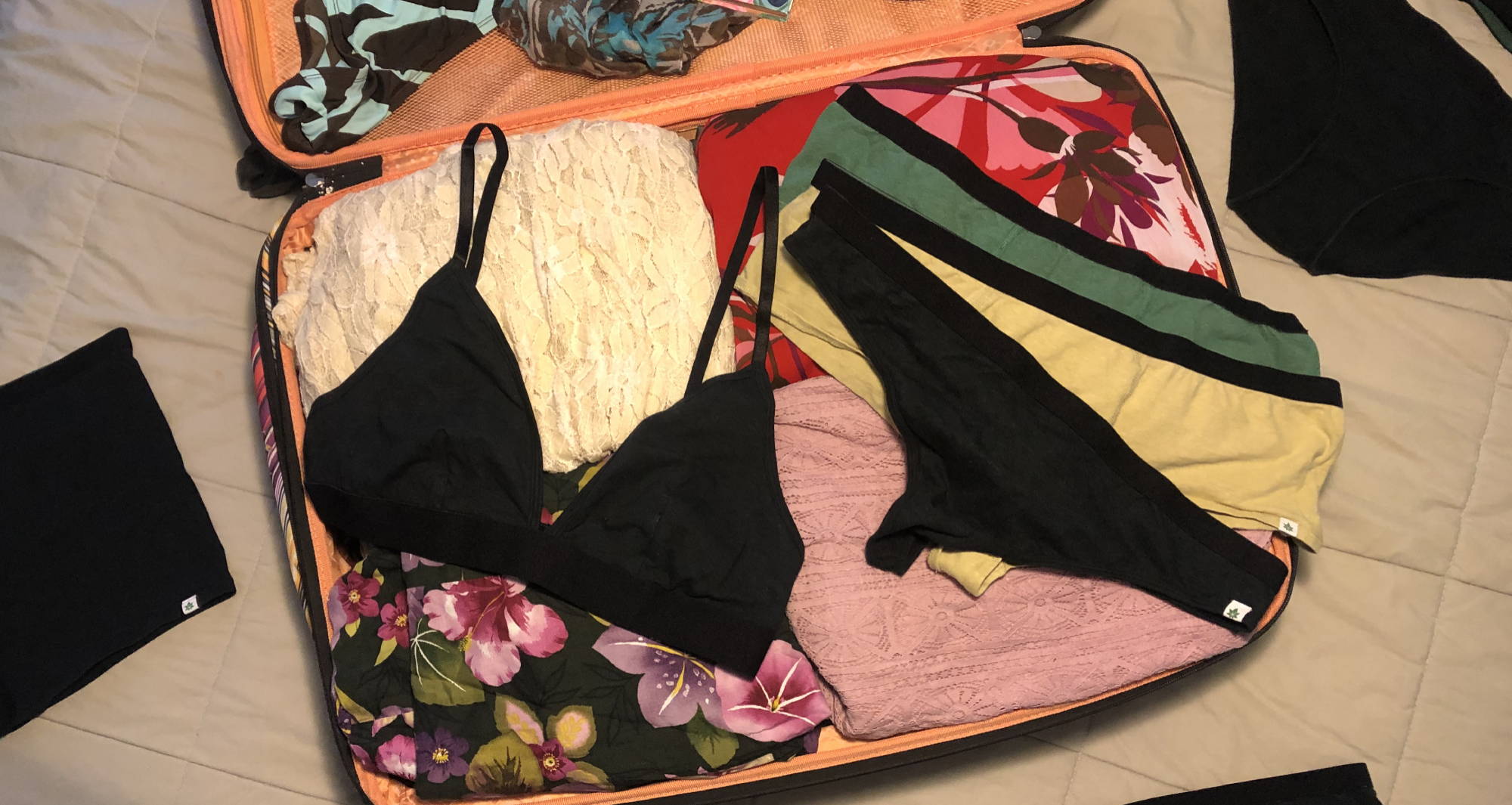 TO STAY COMFY WHILE TRAVELING
I love a good plane or bus ride—headphones in, looking out the window, it's great. The one thing that can ruin it? An uncomfortable bra. From sharp underwire to tight bands, a bad bra can make your ribs, boobs, and shoulders hurt. That's no good when you're stuck sitting in a cramped seat for hours. Instead, wear a comfy bralette to catch some cozy, on-the-move zzz's!

TO SPICE UP FOR DATE NIGHT
Spice up our date night go-to outfit with a fun bralette! Show off the straps, wear it under a sheer blouse, or wear it as a straight up top! It's like choose your own adventure but for bras. If you're looking for more bralette outfits, keep reading for my favorite ways to style them!

WHAT TO LOOK FOR IN A BRALETTE?
Because bralettes are becoming so popular, basically every clothing brand sells their own now. And that's great because the more people wearing bralettes, the closer we are to world peace, IMHO. However, not every bralette is created equally. In order to find the best bralette for you, there are a few things you need to think about!

CONSIDER THE STYLE OF BRALETTE
Bralettes come in styles like triangle, racerback, strapless, halter, bandeau, and more. The best style for you just depends on your lifestyle. Just think about your average day: what are you wearing? How much moving around do you do? Is it okay if your bralette shows? Depending on those answers, you'll know the right style for you!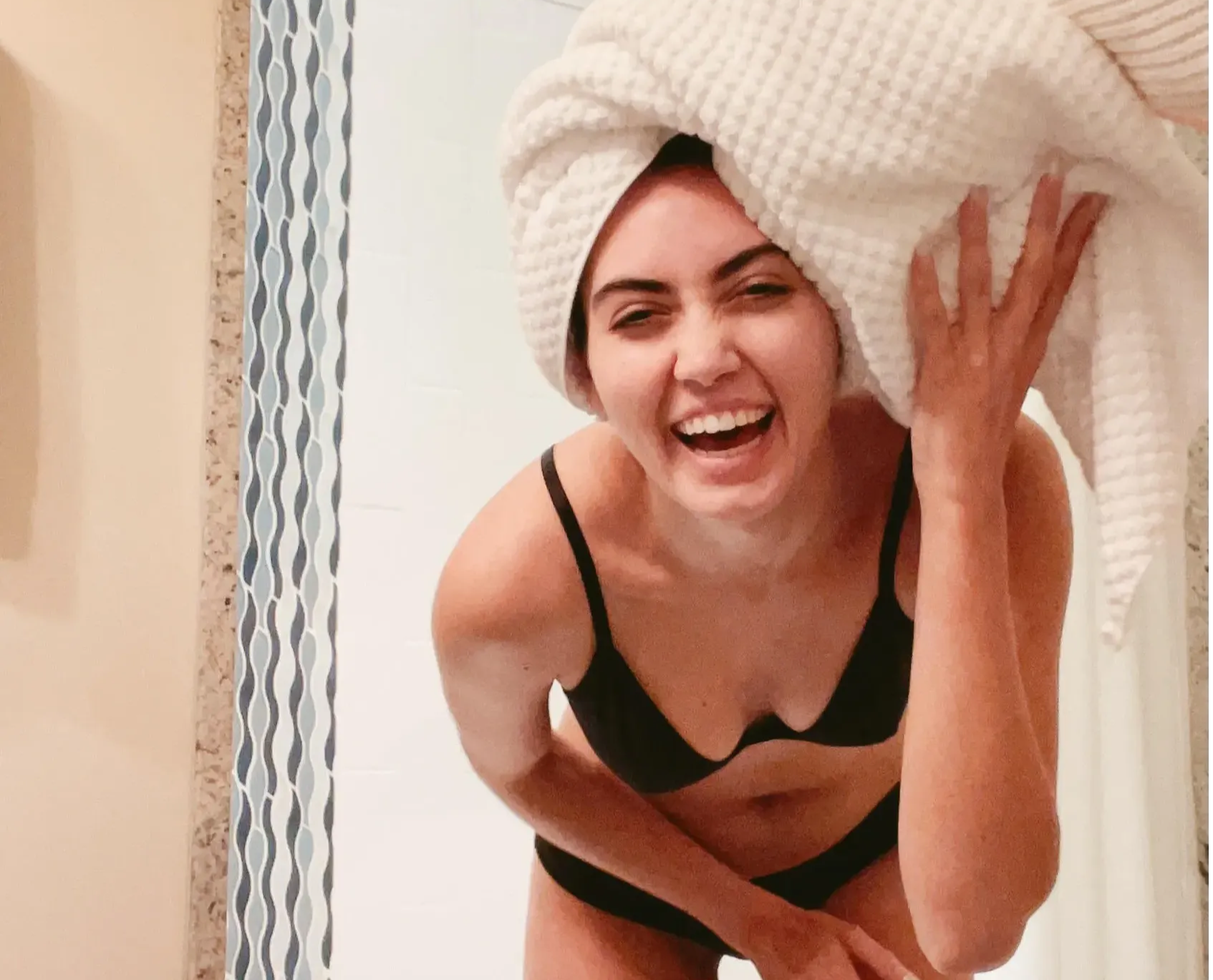 THINK ABOUT THE FABRIC USED
Because bralettes don't have padding or lining, the quality of the fabric used really matters. Also, the skin on the breast is super sensitive, so it's important that you wear soft, gentle fabrics near your nipples.
That's why natural materials like organic cotton, bamboo fibers, and hemp from trusted brands make such good bras. They're soft and don't contain any nasty chemicals like pesticides or toxic dyes like regular cotton or polyester can. Plus, hemp in particular is antibacterial and moisture wicking, so even on the hottest, most humid days, you'll be comfortable!

FIGURE OUT HOW MUCH SUPPORT IT GIVES
Bralettes overall offer lighter support than a regular bra. That's actually one of my favorite things about them. But if you typically like a higher support bra, you can still fall in love with the right bralette. Look for ones that have adjustable straps, so you can determine how lifted you want your boobs. Full coverage, compression bralettes also offer more support.

ASK YOURSELF, WHAT COLOR WORKS BEST FOR YOU?
Bralettes can be shown off or hidden, depending on your style. If you want to show it off, grab one in black for a sleek, sexy look. Or find some in fun colors and patterns for the ultimate expression of your personality.

If you'd prefer to keep it hidden, make sure to find a nude color that actually matches your skin tone! A lot of affordable ethical clothing brands offer a wide range of nude tones.

HOW TO SHOW OFF A BRALETTE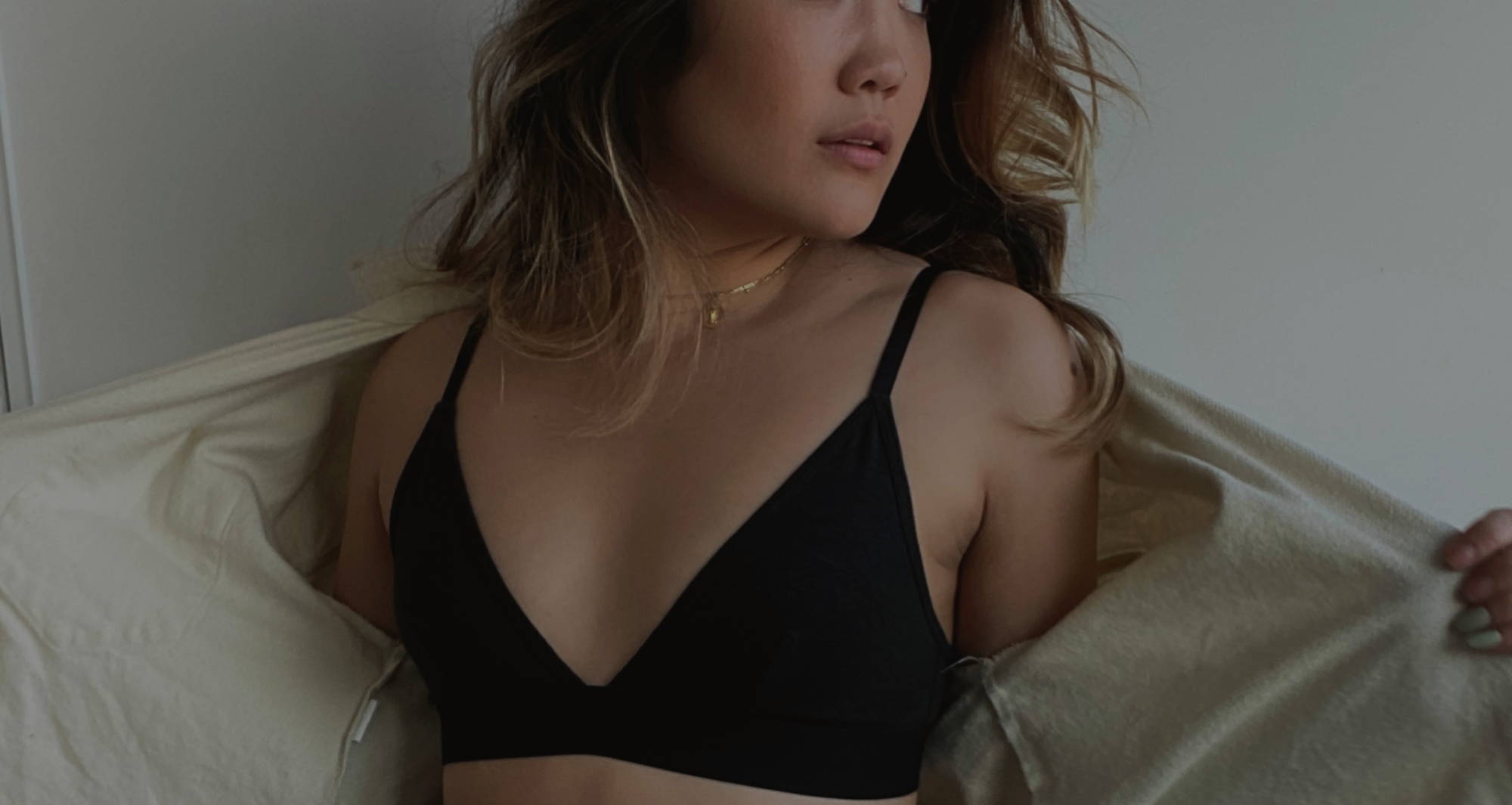 One thing I really love about bralettes is how they can become part of your outfit. The world is your fashion oyster when you start wearing bralettes. Here are some ways to style bralettes, from a little peek-a-boo strap to showing off your entire bralette.
If you want to leave a little more to the imagination while still showing off your cute bralette, try out some of these outfits!
Pair one with a loose halfway buttoned or v-neck top to show off your cleavage and bralette cups. Keep it higher necked if you want to show a little less!

Hide it beneath a tank top with low arm holes, so the cute sides of your bralette show through!

Under a wider neck top, the straps peek out just a little for a sexy little touch!

Double up on the cute straps ith a thin strap tank top!
Feeling a little more daring? Here's how you can show off your bralette some more with these fun and flirty ideas:
With a slightly (or all the way) see through top, so the full bralette can be shown off with light coverage

Under deep plunge or backless tops to add another layer of style to your look

Paired with your fave pair of overalls for a little sexy-farmer chic look

Under a really cropped shirt for a covered up under boob style
Some bralettes are just meant to be SEEN. Give them what they deserve with these outfit ideas:
Under a denim jacket with a high waisted skirt for a flirty fit

As a crop top with high waisted bottoms (think: shorts, skirt, or skort) for the ultimate cool-girl festival look

With some athletic shorts and your favorite trail shoes for a hiking look that's ready for instagram

With a pair of matching leggings for an athleisure look perfect for strolling the aisles of the grocery store

WHAT IS A BRALETTE: PROS AND CONS
As you can probably tell, I'm a big fan of the humble bralette. The pros outweigh the cons, according to local experts (me). But decide for yourself! Here are a few pros and cons of wearing bralettes: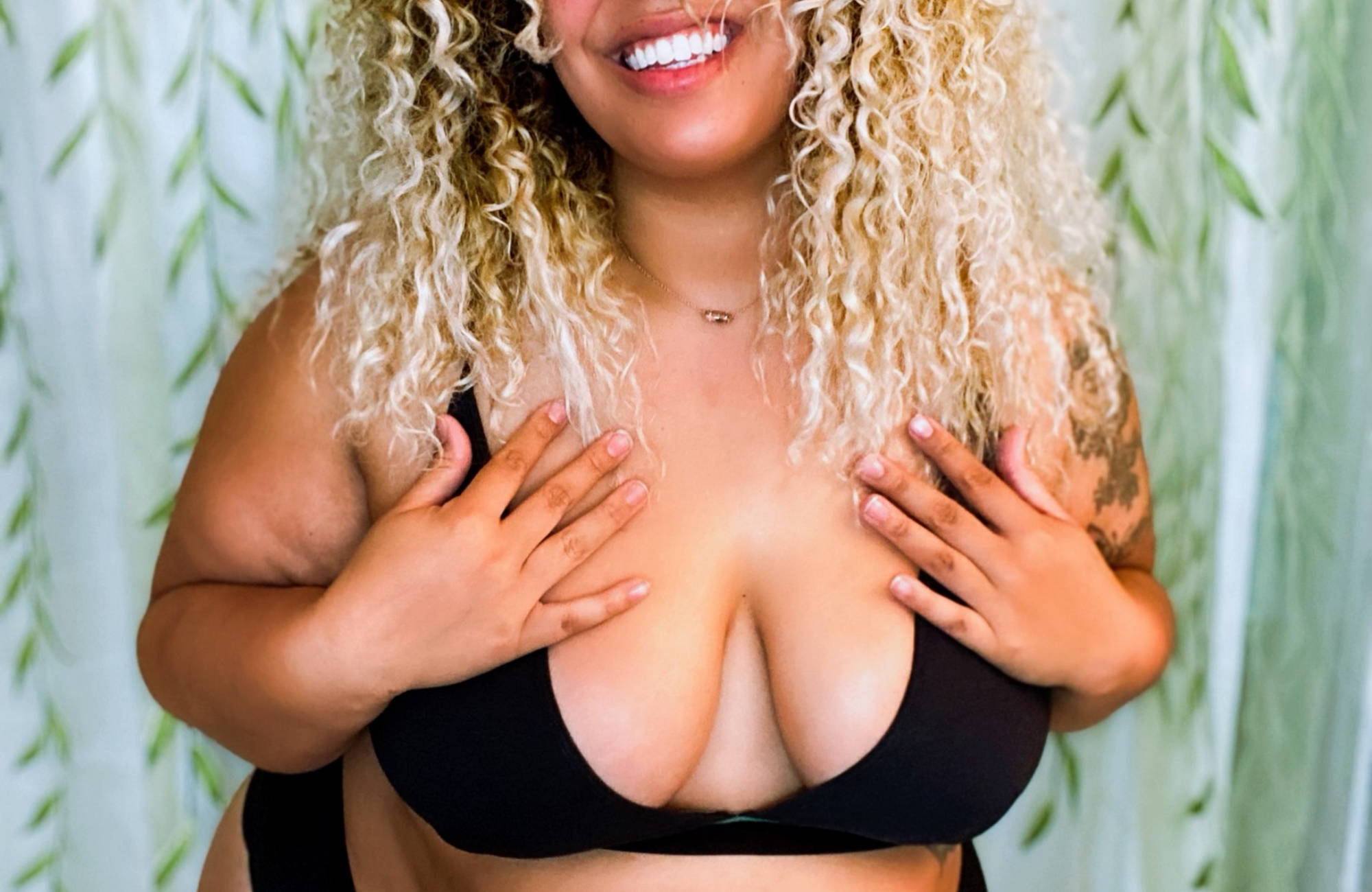 Bralettes are super breathable.

With no padding, underwire, or extra lining, your boobs keep fresh and not sweaty.

There's no painful underwire to deal with.

No sharp metal to cut, dig into, or irritate your skin.

You can show off your natural beauty.

Without padding, bralettes emphasize your natural size and shape. What's more beautiful than that?

Bralettes are super versatile.

Can a regular bra take you comfortably from a night out to lounging in your house to running errands? Didn't think so…

Your comfort is their main mission.

They're stretchy, they're soft, they're made for relaxin'!

They're easier to wash.

Instead of having to be careful of the molded cups and underwire during the washing process, bralettes are a breeze to throw in the washer or wash by hand (pssst…we recommend learning

how to hand wash bras

to make them last even longer!)

Bralettes are great during your period, pregnancy, or nursing journey.

Because they stretch, bralettes work to support your breasts whether they're swollen, full, or tender.
Bralettes provide lighter support.

If you prefer a lifted look, bralettes might not work for you because they offer less support than traditional bras.

They have less padding.

For a fuller look, bralettes can fall short because of their minimal padding.

You might struggle with limited cup size variety.

Bralettes are usually sold in small, medium, etc. sizes instead of traditional bra sizes (like 34DD). This means for my full busted friends, it can sometimes be tricky to find bralettes that fit you just right.

CONCLUSION: WHAT IS A BRALETTE?
Bralettes are a minimal undergarment that are more comfortable, stylish, and natural than a traditional old bra. They offer fashion and function in one comfy package. We love to see it! You can use them for everyday bras, fashionable tops, or exercise bras. They're incredibly versatile (and did I mention comfortable?). Pick your fave style and start experiencing life in more comfort!
For my bralette newbies, what are you most looking forward to with your first bralette? For my bralette veterans, what's your favorite way to style them? Let me know in the comments below!
---