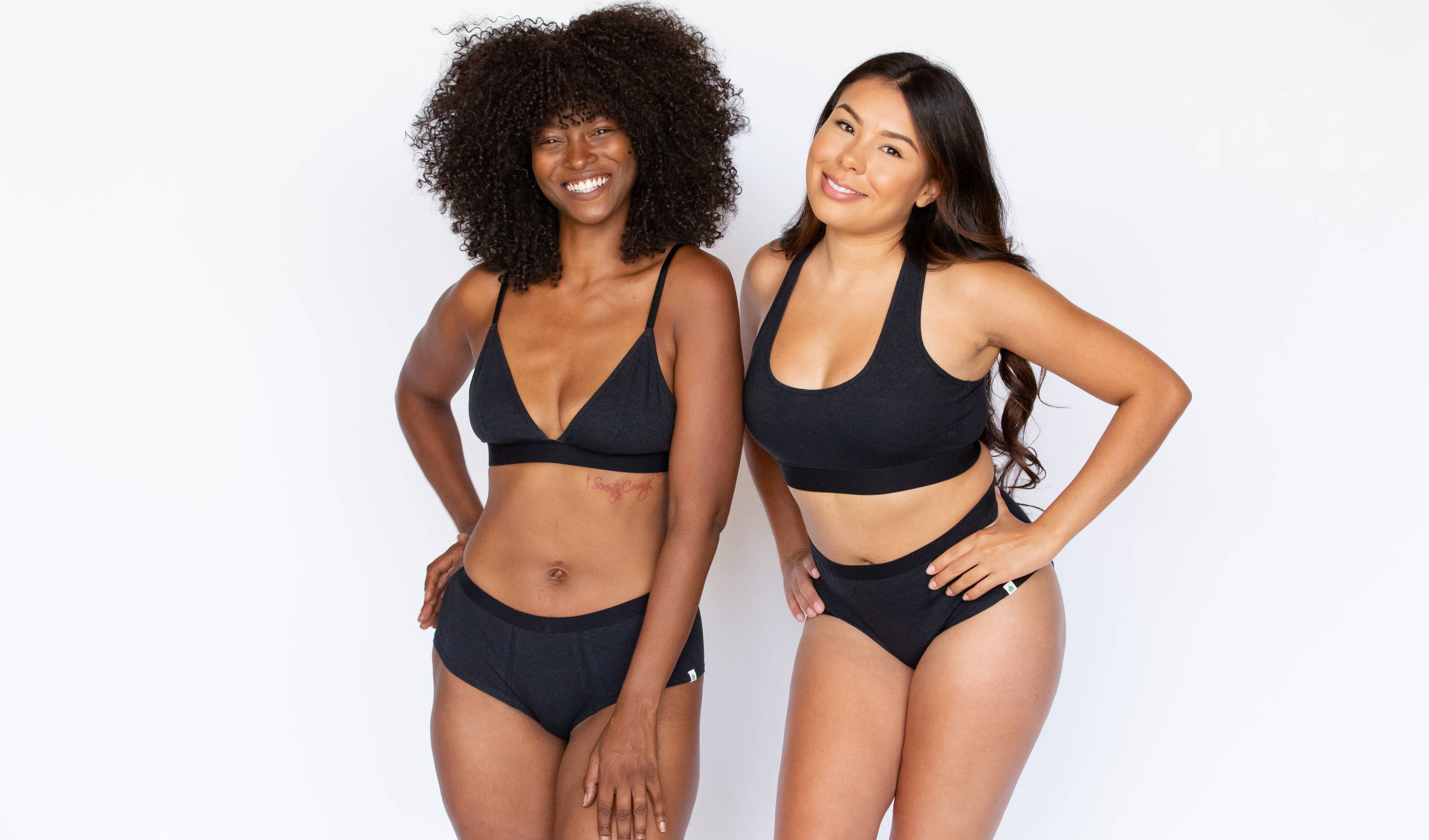 With a new and enlightened focus on the celebration of radical self love, the body positivity movement continues to evolve, as does what we wear. We're seeing retail stores, online shops and women's closets shifting away from heavily padded bras, and moving toward the simple and relaxed style that bralettes have to offer. But, what is a bralette, you ask?
From supportive hemp bra styles like a racerback bralette to a sexy triangle bralette, these up and coming undergarments are the perfect combination of major comfort level and fashion aesthetic all in one go.
With minimal padding, no lining and no underwire, bralettes are super comfortable and versatile, prioritizing comfort and fashion at the same time.
When it comes to structure and design, WAMA actually makes two different kinds of bralettes. I absolutely adore wearing both for different outfits and activities. The triangle bralette has cups in a typical triangular shape, which provides just enough coverage while giving a nice deep plunge. On the other hand, the racerback bralette offers more coverage with a low scoop at the bust and secure racerback straps to provide excellent support.
Bralettes have become increasingly popular in the last few years as the answer to the evolution of the traditional bra. While bralettes were designed to be cozy and casual, they're also a great way to add some style and sense of fun to your outfit. After all, the practicality of a bralette calls for being worn for function, but their versatility and adorable style urges them to be seen.
2. WHO SHOULD WEAR BRALETTES?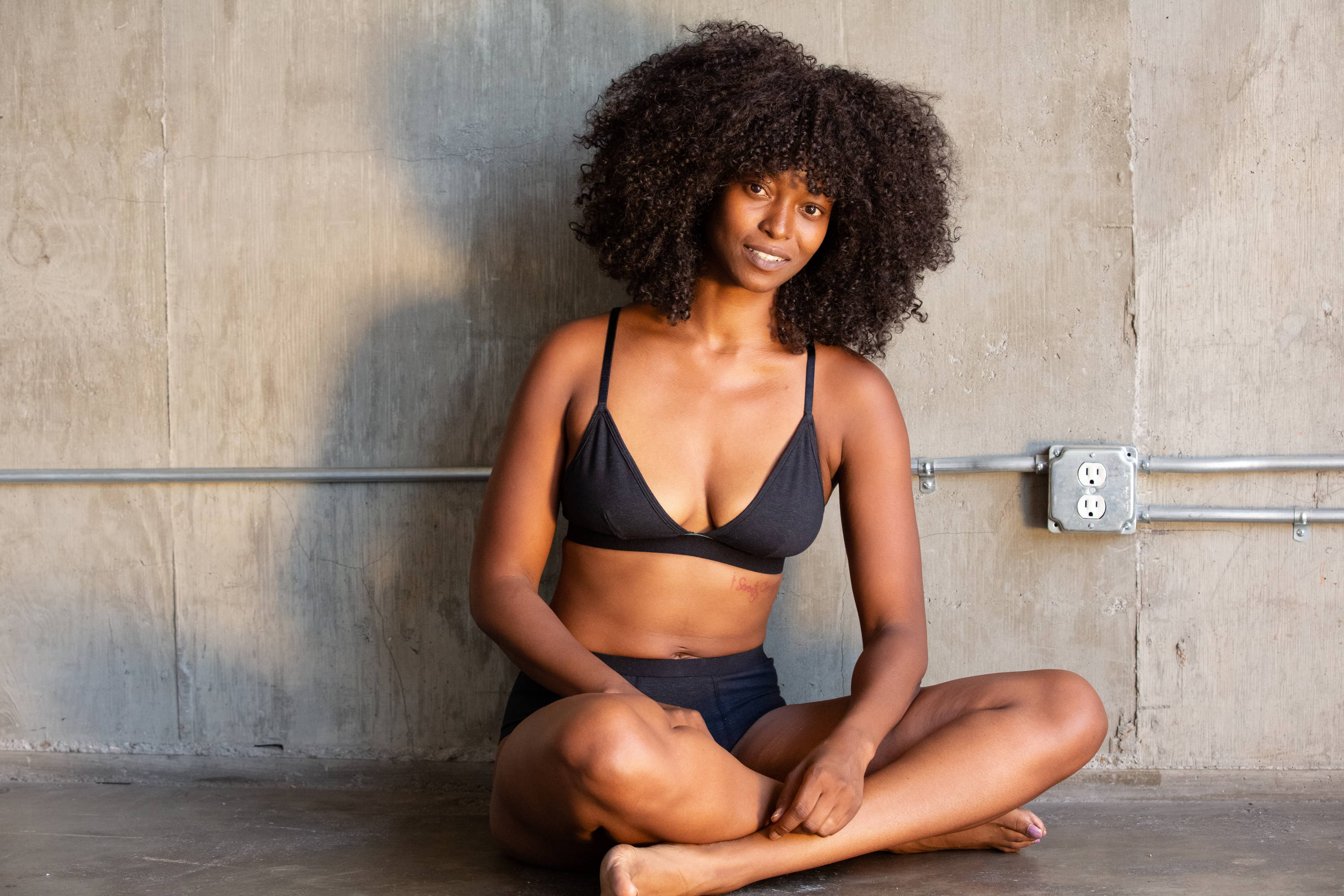 You! And anyone else really, for that matter. Here's a list of who else should be wearing bralettes with you if they aren't already:
Those looking for easy breezy comfort:

nothing beats bralettes when it comes to no-fuss, all-day wear. That's because bralettes are designed with coziness in mind, so you'll never have to worry about growing uncomfortable while wearing a bralette.

Those who prefer a natural look

: I love that more and more people are choosing to celebrate their bodies as they naturally are. And bralettes are a great way to do just that! Because most bralettes offer just a layer or two of fabric, you can easily showcase the natural size and shape of your breasts.

Those who want to make a fashion statement

: not only are they unbelievably comfortable, bralettes also look great. Compared to regular bras, bralettes are sleek and stylish and can be shown off as part of your outfit.

Those focused on a minimalist wardrobe: bralettes are the minimalist's perfect answer to a streamlined underwear drawer. Bralettes go well under pretty much anything and can even be worn on their own, making them ideal for those who prefer

minimalist clothing brands

.
3. WHAT IS A BRALETTE USED FOR?
Just as anyone can wear bralettes, the number of ways to wear them is honestly limitless. But if you're looking for some ideas, here are some versatile scenarios for donning a trendy bralette.
As Loungewear
Whats a bralette good for if not for complete relaxation? When you ditch the underwire and reinforced support of traditional bras, you also leave behind the discomfort and soreness that comes along with it. Throw on your favorite bralette to lounge around the house or even to sleep in.
As Workout Gear
If you're planning to get active with your workout, bralettes make a great addition to your exercise regimen. I always wear my triangle bralette for long walks and my racerback bralette for hot yoga class and pilates. You'll feel supported, but your boobs will still be able to breathe!
As Athleisure
Okay, so maybe you're not actually going to work out, but you can still rock a bralette as part of your daily athleisure look. The simple structure of bralettes make them really workable and flexible, so feel free to toss one on under your outfit to run errands, weed out the garden, or anything else you get up to each and every day.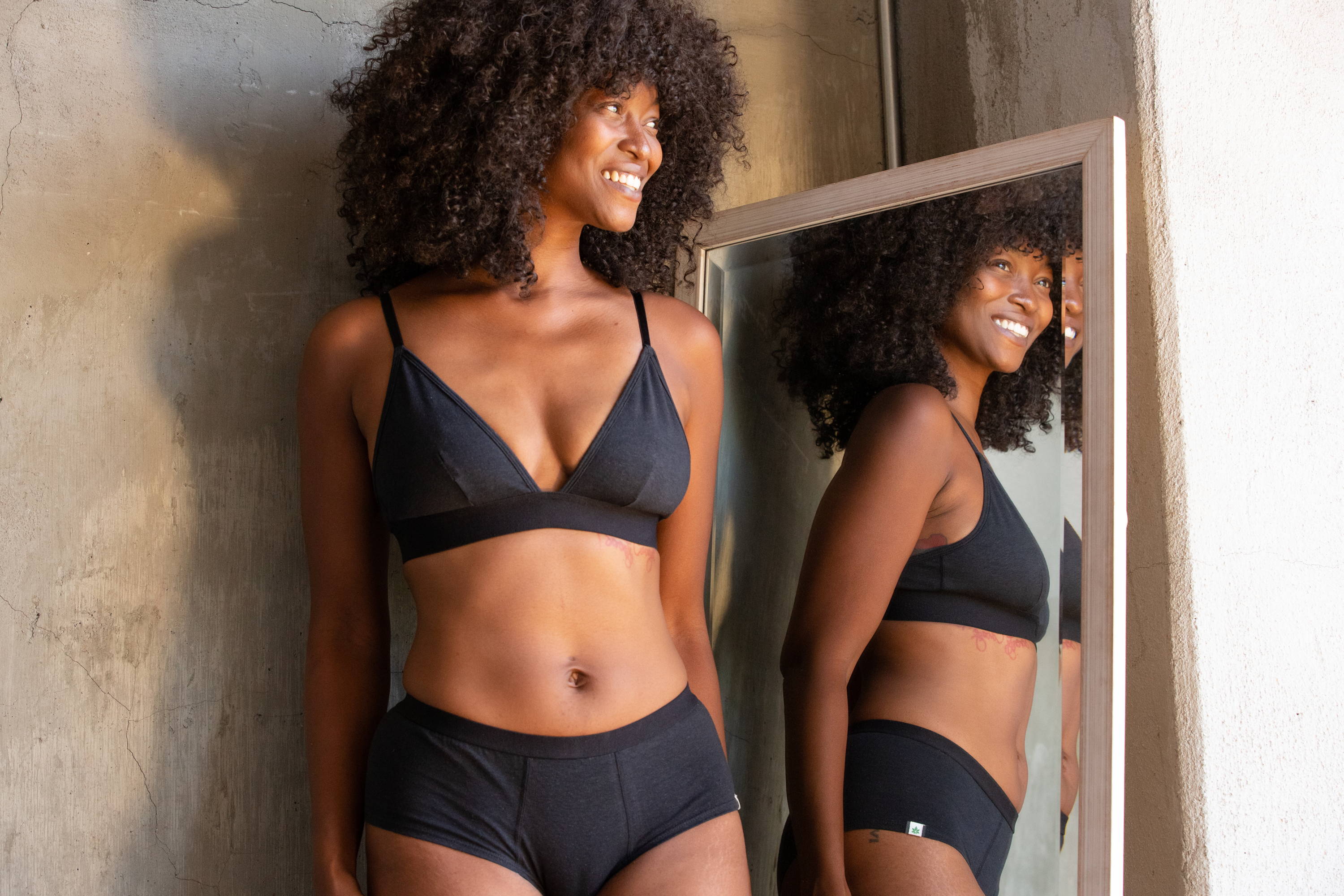 As Summer Wear
What are bralettes best season? Summer, of course! Nothing beats a bralette during hot weather—they're much cooler than regular bras. Because bralettes don't have underwire or hefty padding, your breasts can breathe way easier in the summer heat. Hurray for no more boob sweat!
For Date Night
Keep things flirty by wearing a bralette under your date night outfit. I recommend letting the straps show or wearing a sheer blouse to fully show it off. If you really want to flaunt it, keep reading for ideas on how to show off your bralette as its own fashion statement, either for date night or elsewhere!
For Travel
If you've ever worn a classic bra on an overnight flight or a long car ride, you know just how sore and tired your body can become from wearing such a structured undergarment for an extended period of time. These days, I don't travel anywhere unless I'm wearing an easy-breezy bralette. That way, I can actually catch some sleep and feel nice and cozy throughout my journey.
For An Eco-Friendly Closet
Because bralettes are super functional and fashionable, they're the perfect choice for those looking to be kinder to the earth through a minimalist wardrobe. Even better? With bralettes from WAMA, you can rest easy knowing they've been made with sustainable low impact dyes. Cheers to that!
4. HOW TO SHOW OFF YOUR BRALETTE
One of my favorite things about the growing popularity of bralettes is how many people have begun really showing off their style through this fashionable type of garment. There is such a fun array of bralettes available today with different strap designs, added lace, and cool shapes. So why wouldn't you want to show off your bralette? Here are some great ways to do just that, ranging from peek-a-boo styles to showcasing your entire bralette.
Show Just A Little
If you're just dipping your toe into the world of bralette fashion, or you're more partial to covering up, consider some of these ideas for showcasing just a teensy bit of your bralette:
Under off the shoulder tops

so just a little strap can peek out.

Under tank tops with wide arm holes

to showcase the lovely sides of your bralette.

Under loose-knit sweaters

to feel covered but also fashionable.
Show Just Some More
Feeling a little more daring? Try showing just a bit more of your bralette with these fun and flirty ideas:
Under sheer or lace tops

so everyone can see the full style, but you're still covered.

Under backless tops or dresses

to add another element of fashion to a great look.

Under overalls or short-alls

because who needs a top when you've got a

racerback bralette

?
Really Show It Off
Maybe you've been rocking bralettes for a while and need some fresh ideas, or maybe you're just really keen to show off your cutest new bralette. Here are some ways to go more full-frontal with it:
Under an open jacket

for a fresh fashion take—blazers dress things up, denim jackets keep it casual.

As a crop top itself

for music festivals, parties, road trips, really just about anything.

To the pool or beach

because it's practically a bathing suit top anyway...just go for dark colors if you decide to jump in the water!
5. WHAT IS A BRALETTE: PROS AND CONS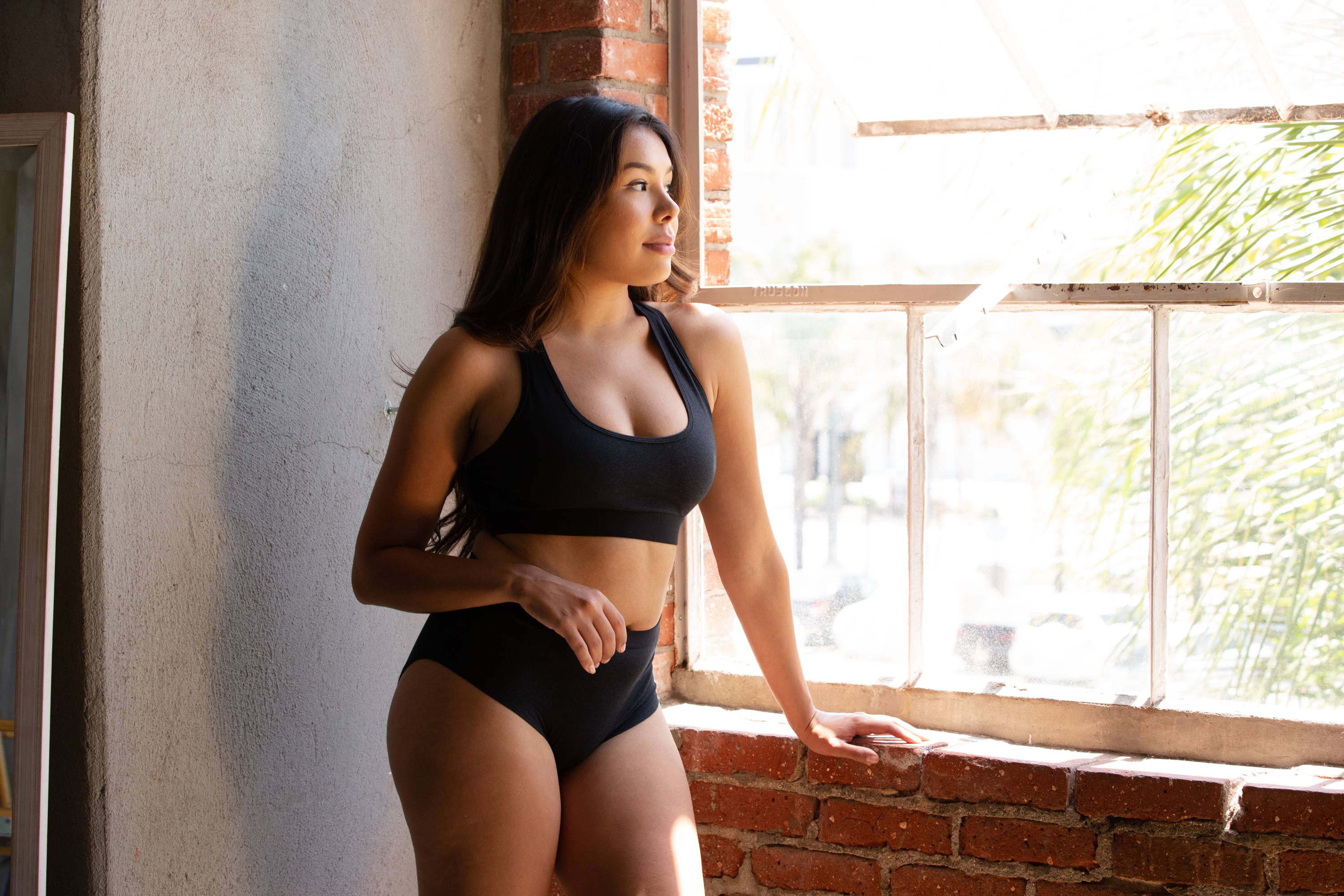 What is a bralette good for, and what makes it maybe not so great? While I'm a huge fan of wearing bralettes for just about everything, there are a few personal factors you might want to consider when picking out a bralette.
Pros:
Minimal padding and structure makes bralettes very breathable.

There's no underwire to cut, scrape, or irritate your skin.

Bralettes show off the natural shape of your breast.

They're extremely comfortable.

Bralettes can be worn as part of a stylish outfit.

They can be sexy and flirty, while also casual and fun.
Cons:
Bralettes often don't offer as much support as traditional bras.

There's less padding, so if you don't want to showcase the natural look of your breasts or are worried about nipples peeking through, just be aware.
CONCLUSION: WHAT IS A BRALETTE?
Bralettes are fashion's answer to boring old regular bras. While there's nothing wrong with choosing function over fashion, bralettes offer you a way to do both! Whether you're striking yoga poses, camping in the woods, or tearing it up on the dance floor, bralettes offer incredible comfort and style.
If you're itching to try a new bralette, I recommend starting with either a triangle bralette or racerback bralette. They're perfectly paired with a wide variety of weed underwear styles. It's super easy to find one that fits you just right, just check out the handy size chart available in the FAQ or on each bralette's product page.
So let me know: have you tried bralettes before? What's your favorite way to wear a bralette? Give me the details in a comment below!


---