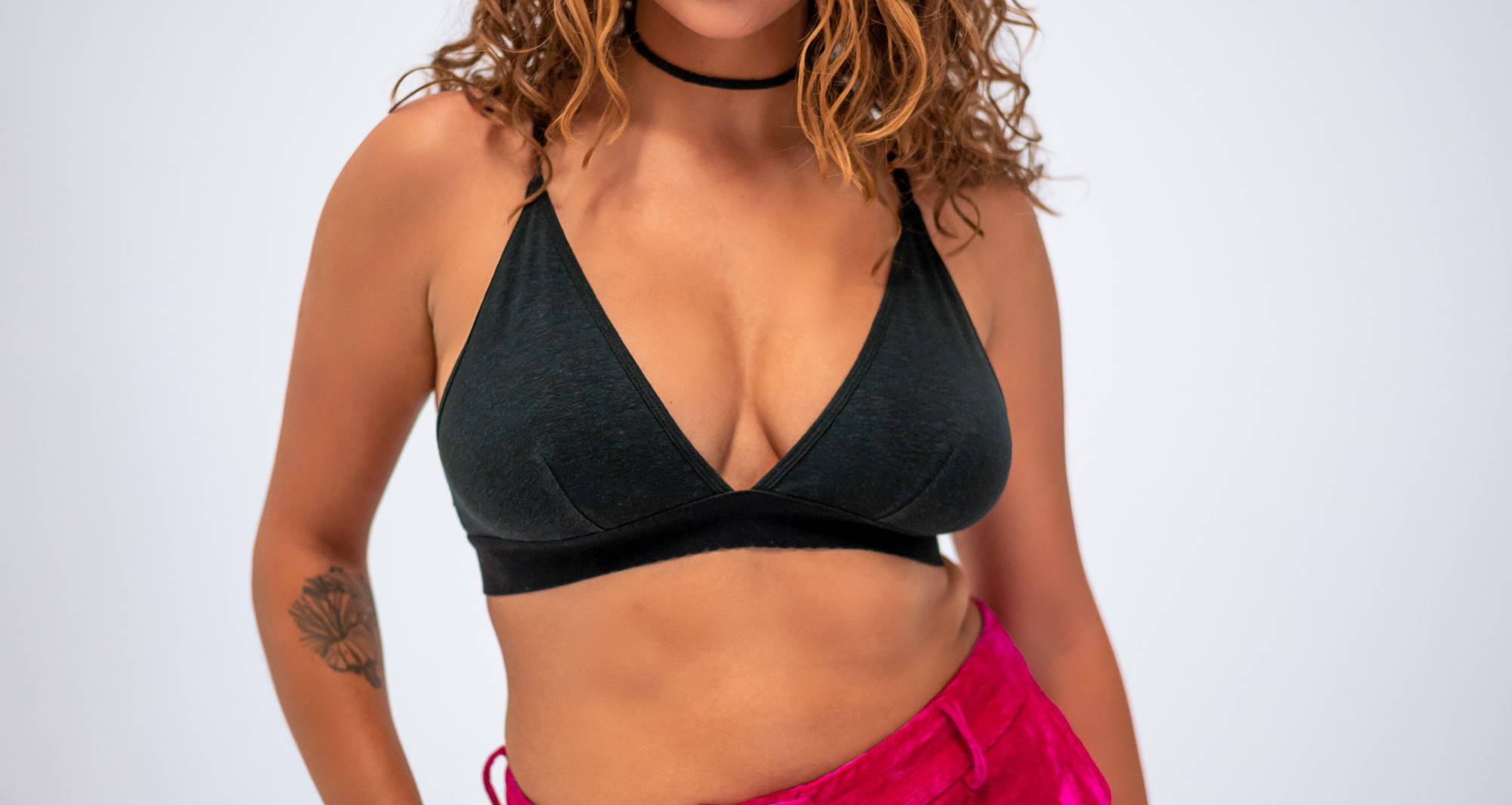 You've probably had at least one bra since middle school, but do you know the difference between a bra vs bralette? Or why you might want to make sure you have both? Bralettes, like a simple yet sexy triangle bralette or a sporty racerback bralette, are each a type of supportive hemp bra, but they also offer a level of comfort that regular bras just can't match. Even if you hate wearing bras, trust me, you really want to know about bralettes!
Since way back in those awkward preteen days (was it only me?) you've been told that bras are the perfect piece to push up and accentuate your breasts while helping you feel supported, secure, and confident. But now we all have another option: the bralette. This sexy yet casual style is making a huge shift in the fashion scene and even gaining influence on how our everyday clothing is worn and styled. If you're wondering what the deal is, I'm here to fill you in!
When it comes to choosing a bra vs bralette, I'm going to break down what sets these two types of undergarments apart. Then I'll discuss in which scenarios a bralette vs bra might be preferable and share some ideas on styling bralettes for you bralette newbies!

THE DIFFERENCE BETWEEN BRA AND BRALETTE STYLES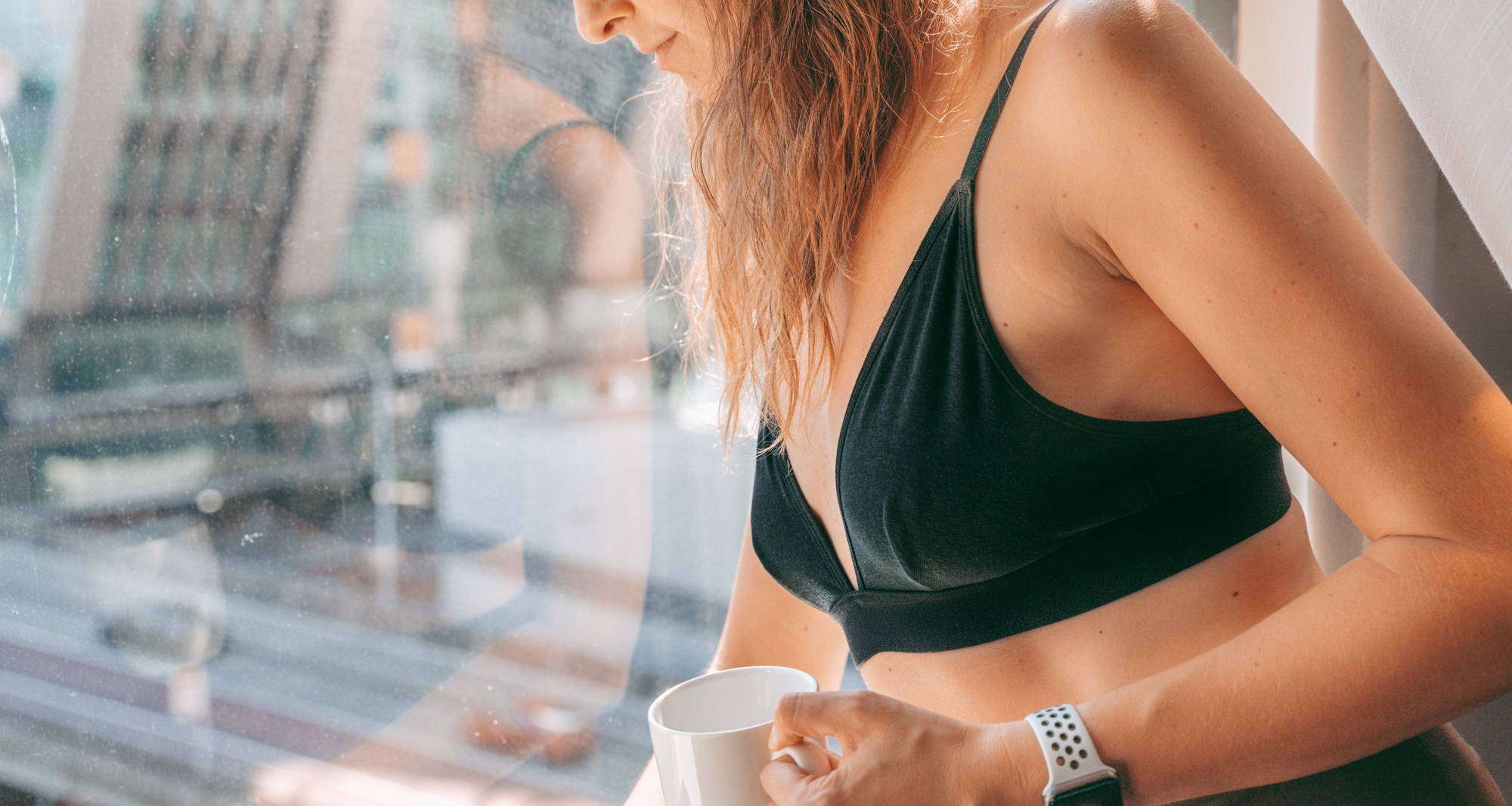 Let's start by acknowledging what a bra vs bralette has in common. The purpose of both is to cover and hold your breasts while you go about your day! In this way, they're the same. But it's how they do this, the silhouette they make, and the materials used that differ.
Bralettes provide a thin layer of coverage and are oftentimes made from super breathable materials, like traditional cotton or more innovative hemp fabric, which makes a perfect replacement for the padding in a traditional bra.
While the exact amount of padding will vary in bras, you can bet it'll be thicker than a bralette. Bras often feature molded cups and can sometimes have lots of padding in "push up" styles!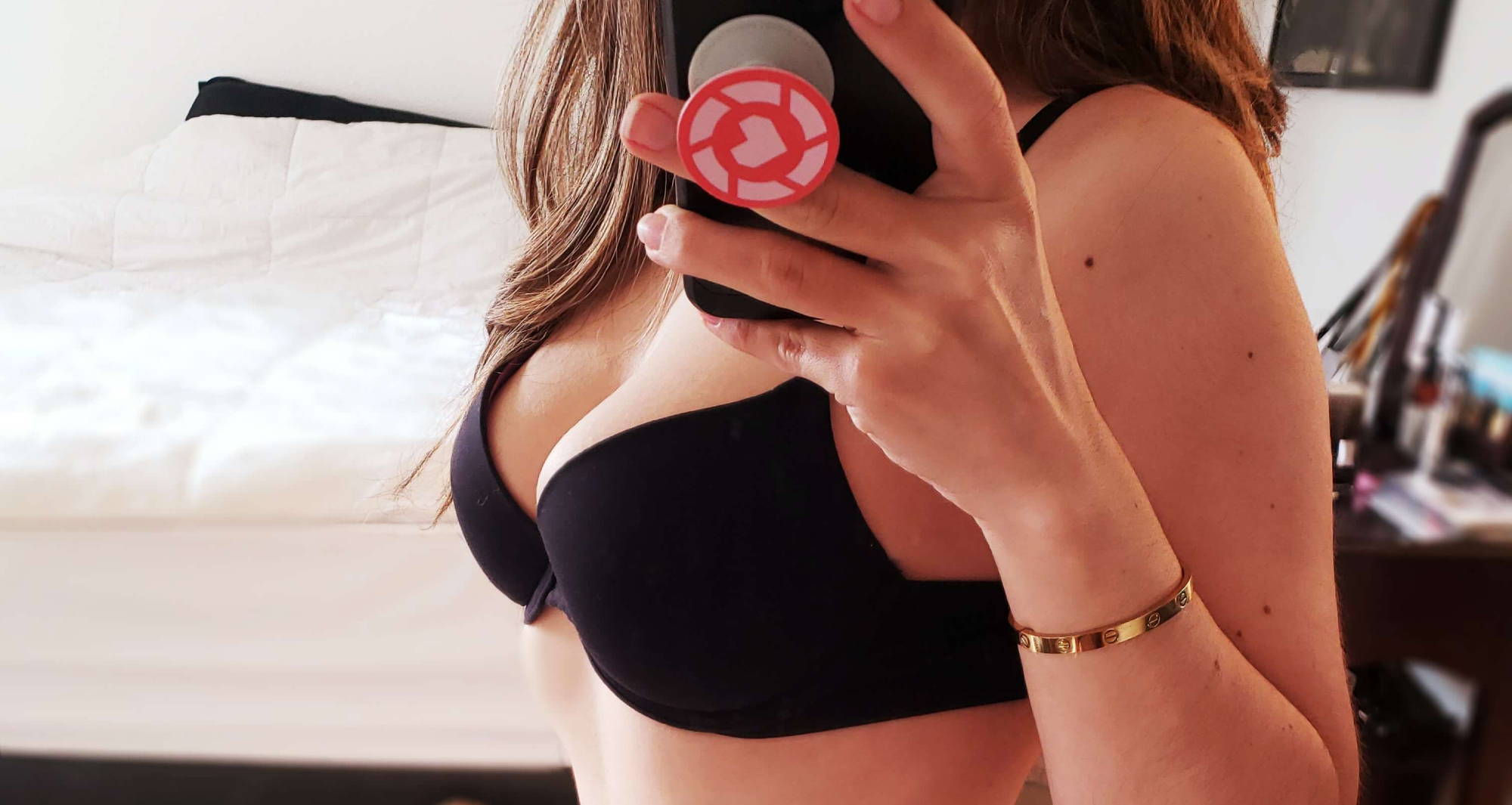 BRALETTE VS BRA: UNDERWIRE
In addition to padding, regular bras often also include underwire. Underwire is a popular addition to high-support bras because its rigidity helps to hold breasts up off the body, no matter their size. However, underwire has some downsides:
It can pinch the skin or dig in uncomfortably.

Exposed wires can scrape or cut the skin, or sometimes even cause

dermatitis

.

Ribcage and lower breast pain manifest from long-term use (especially if you fall asleep in one! Ouch!)
A big difference between bra and bralette is that bralettes never have any underwire. The support that bralettes offer comes from the band and straps. The width of the band may vary by style and is a personal preference, but you don't need a wider band for support. The support of a bralette really comes from the quality of the elastic!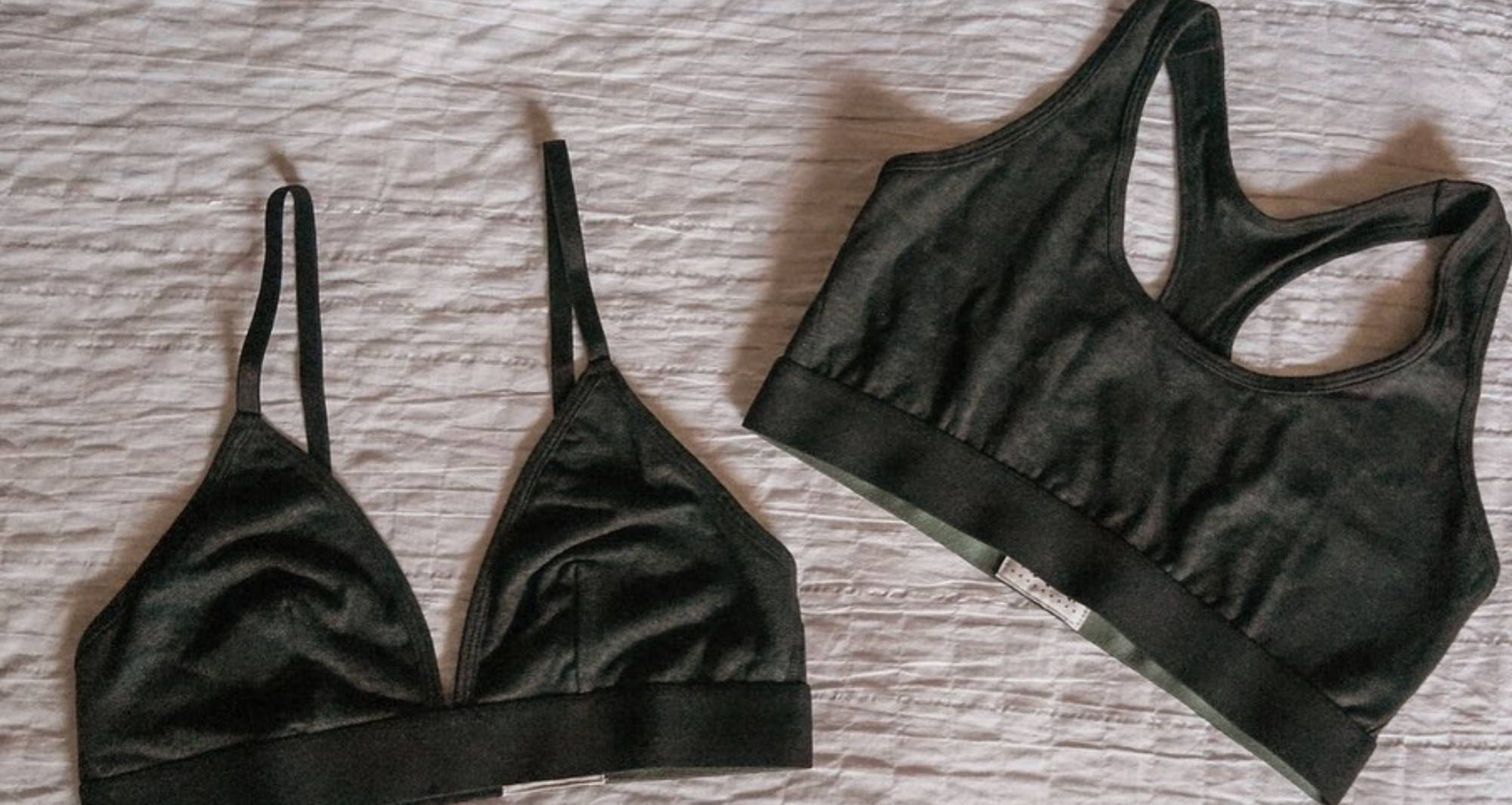 BRA VS BRALETTE: SIZING AND DESIGN
Given the materials used to make them, it's no surprise that bralettes are often soft and stretchy. Because of this, they aren't sold in specific cup sizes. All WAMA bralettes come in sizes XS-3XL that are designed to fit a range of cups sizes from 32AA - 40E. One thing that's nice about this is that if you gain or lose some weight, there's still a good chance your bralette will fit! Bralettes are forgiving and will mold to your new shape and size more easily.
Conventional bras are sold based on a combination of your specific rib cage measurement and cup size. Anything more than a small fluctuation in weight may result in having a bra that no longer fits. I've also heard it said that many women are wearing the wrong size, to begin with. I know I did, for years!
BRALETTE VS BRA: HOW YOU'LL LOOK
With less padding, no underwire, and stretchier builds, it's no surprise that bralettes alter the appearance of your breasts less than a conventional bra can and often does. Because bras have more padding and overall support, you can really alter the appearance of your breasts by wearing one. In fact, today, there are many bras available that can give your breasts an entirely new shape.
Since a bralette offers more pared-down construction and support, wearing one is more of a celebration of your natural shape than a reconstruction. A bralette doesn't alter the bust line as much as it just offers gentle support for what you have, naturally. It's for those times when you want to wear makeup that doesn't look like you're wearing makeup—it just makes you look like a better version of the you that you already are!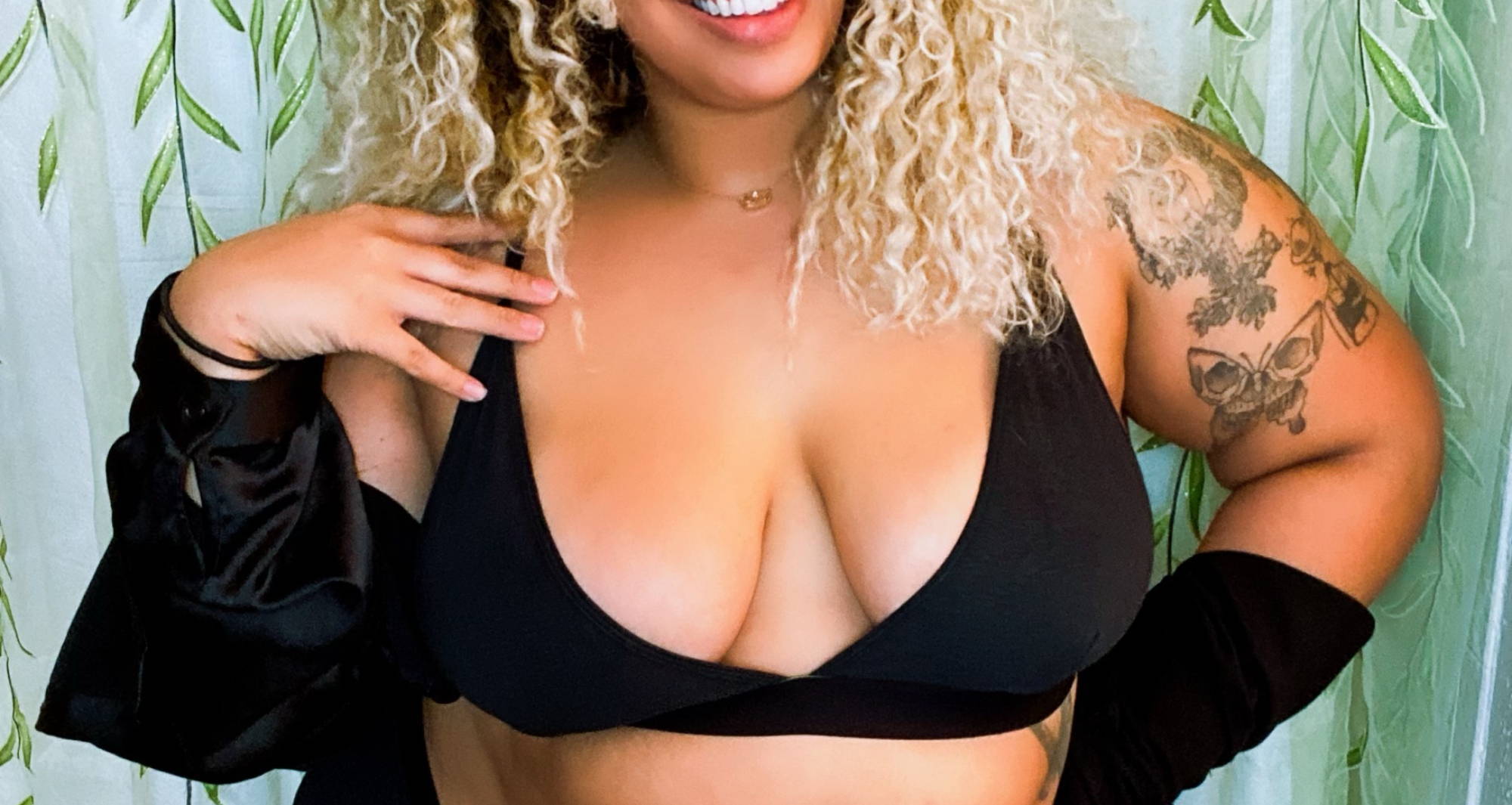 HOW TO CHOOSE A BRALETTE VS BRA?
Bralettes and bras are each suitable for different days, desires, and sometimes different bodies. The choice may also depend on what else you're wearing, what you're doing, and where you're going! The differences between bra vs bralette make them suitable for different needs.
You want or need more support.

With excess padding and underwire, bras will make you feel supported and secure no matter what your day holds.

Often, women with larger breasts enjoy the added support provided by a traditional bra.



You're looking to change the overall look of your breasts.

You want to alter the appearance of your breasts by lifting them up or enlarging them. Today, there are so many bras available that can really help lift your breasts or give them an entirely new shape if that's what you want.



You prefer an "airbrushed" look to your breasts.

Maybe you want a completely smooth silhouette. They may be natural, but you want to make sure there will be no nipples detected! If you're wearing thin clothing, you may opt for a regular bra for a greater sense of modesty, especially at work.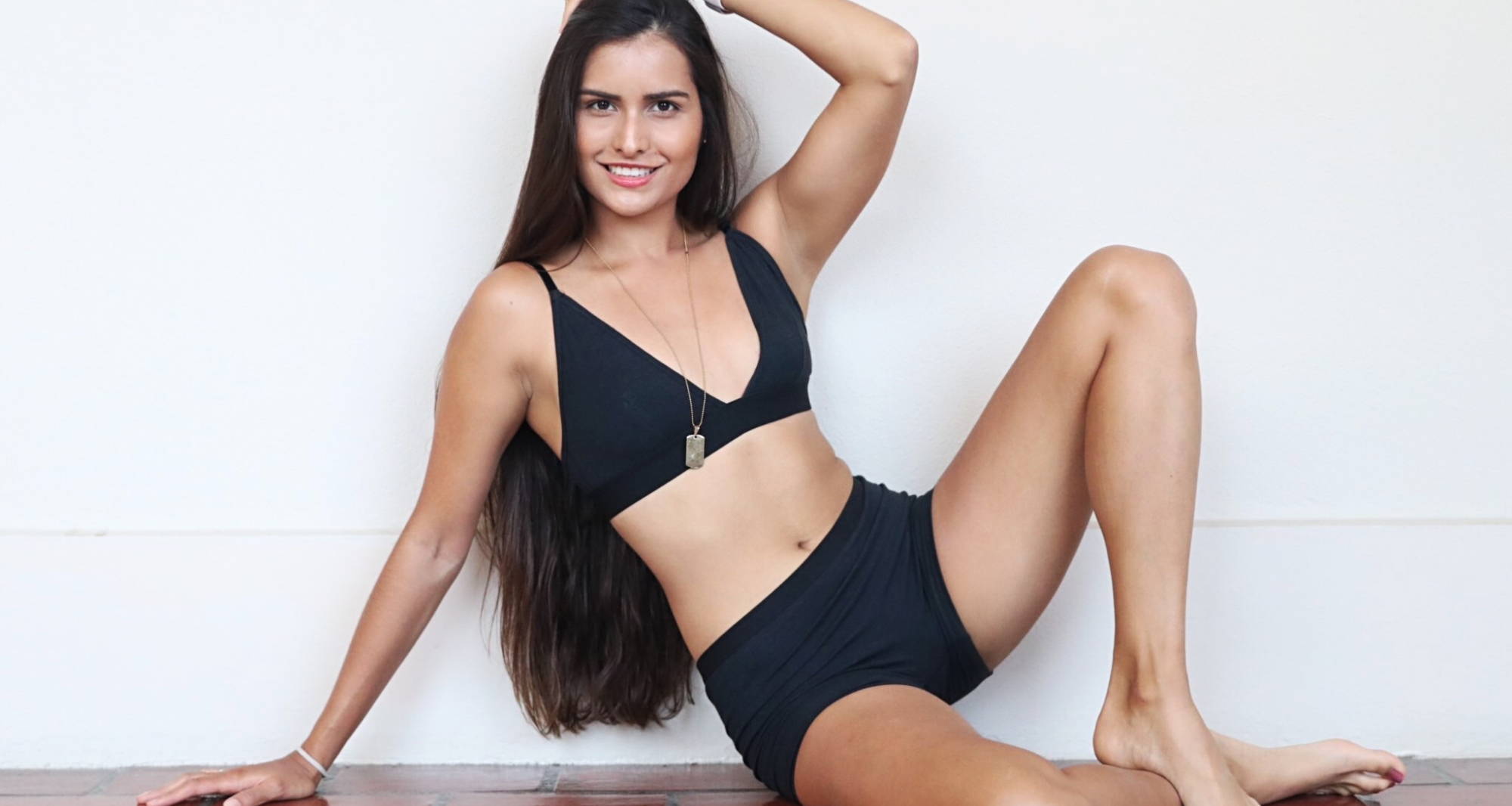 You want to be more comfortable.

You really can't beat the soft, gentle support of bralettes if you're looking to prioritize comfort. There's nothing more comfortable than

breathable underwear.


You prefer a more natural look.

Embrace what you're got, whether it's a little or a lot, that's my motto! Show off the natural shape of your breasts. Today, more and more people are choosing to celebrate their bodies just as they are. Self-acceptance is self-love. You deserve it.




You want an eco-friendly, minimalist underwear drawer.

For those who shop

minimalist clothing brands

, bralettes are a great addition to a capsule wardrobe. Bralettes are simply more multifunctional than traditional bras. (Stay tuned… styling tips are coming up below!)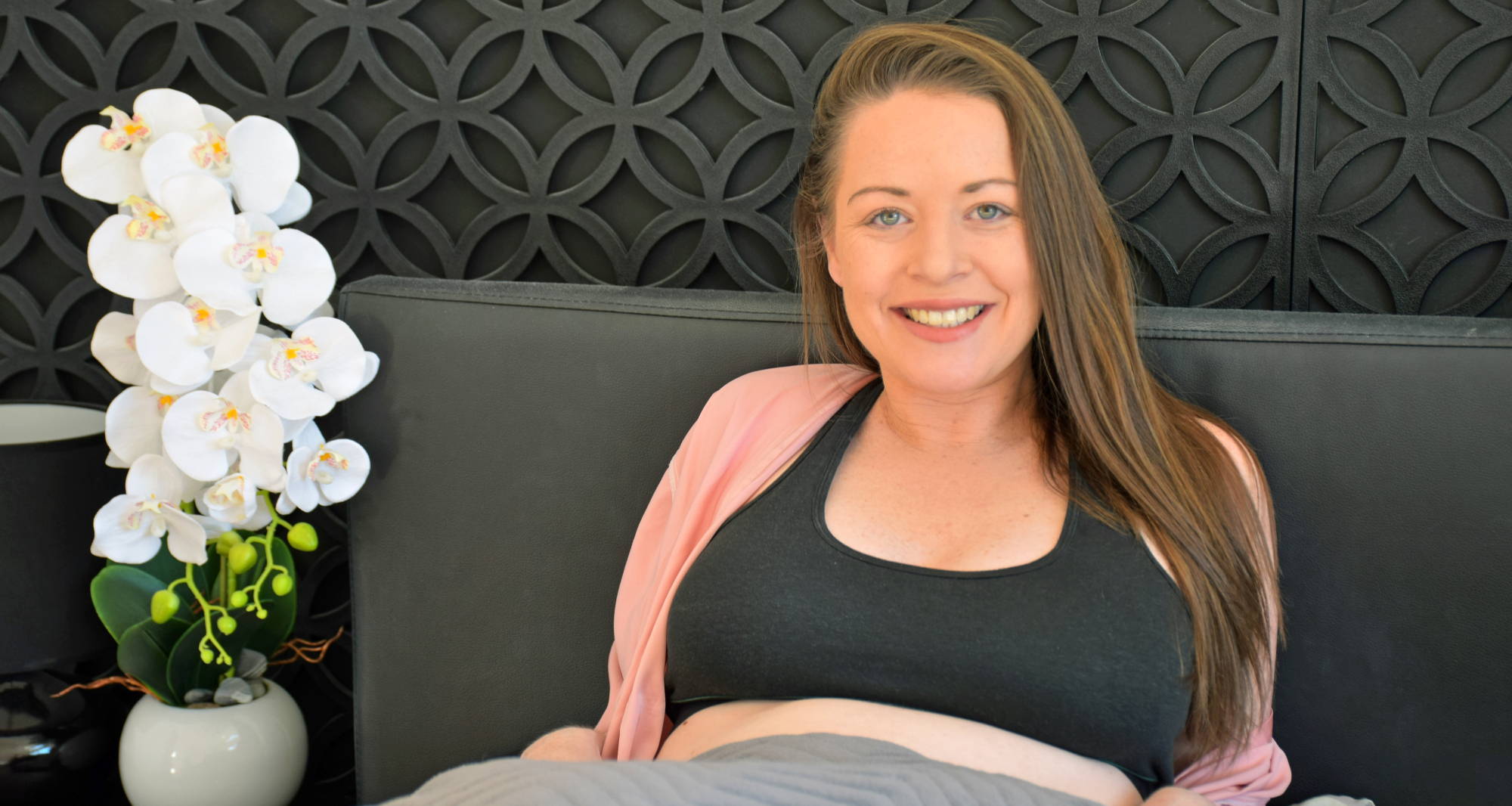 Let's tackle a question you may be asking yourself right now: But can I wear a bralette? You may be wondering if your boobs are too big or too small or too… whatever to wear a bralette. No matter what, my answer is the same: Yes! Since bralettes offer lighter support than a conventional bra, they've become very popular with the A and B sets. But even if you've got a bigger bust you can wear a bralette when you choose the right size and style for you.
To pick the right bralette for your boobs, you'll need to know a few things:
The loose measurement of the fullest part of your bust, and a tighter measurement of your rib cage just under your breasts.

This will help you select the right size. Since support comes from the band, having the right size is essential!

For more details on how to pick out the right size, check out WAMA's

underwear size chart

.

When and for what you'd like to wear your bralette.

This will determine what style you should go for.

Small-busted gals might wear one running. Bigger-busted gals might want one for date night. Think about what you'll be doing and look at strap width and coverage to choose the bralette that's right for you.
Personally, I enjoy having more than one style because I like to wear different styles on different occasions. (Okay, the triangle bralette might be my fave!)
HOW TO STYLE YOUR BRALETTE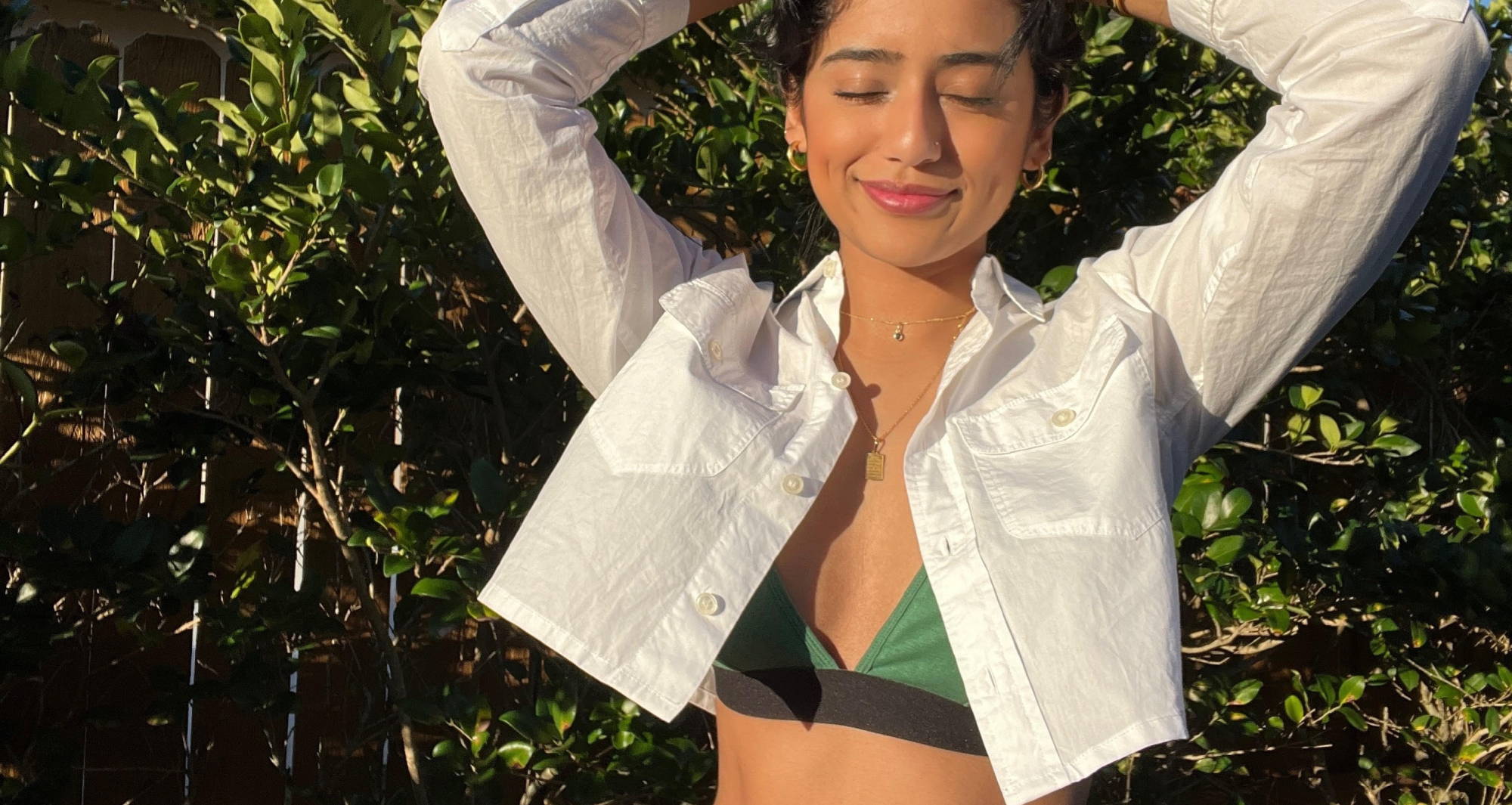 WAMA offers two great bralette styles that are as comfortable as they are functional. I love wearing them both, but I choose which style to wear each day depending on my outfit, what I'm doing, and sometimes just how I'm feeling! Bralettes are as easy to style as they are to wear, whether you plan to show them off or wear a couple of layers over them. I love to experience and try different outfits, so here are a few suggestions for when to wear and how to style each of them!
Under sheer or lace tops.

The triangle bralette keeps the essentials covered without taking away from the beauty of the top.

Under a knitted sweater.

Your bralette will look super cute peeking through even the most open-knit sweater.

With your favorite high-waisted pants and a blazer.

This look shows just enough skin to show that you are serious about having fun on your date night.

Peeking out from a knotted flannel shirt.

Skip the buttons and just tie your flannel to let your bralette show for a sexy look, even in the dead of winter.

Under low neck or side open tank tops.

When there's no way it's *can't* show, a bralette looks super cute peeking out from the front, back, and sides! Be intentional and choose a contrasting color to really make it pop.

Under a kimono.

This looks says I'm sorry, I'm just relaxing, I can't help that I'm so effortlessly sexy too.

As an impromptu bikini top.

The triangle bralette protects your breasts with its SPF 50 fabric, but its cute bikini styling will leave you with a great tan line.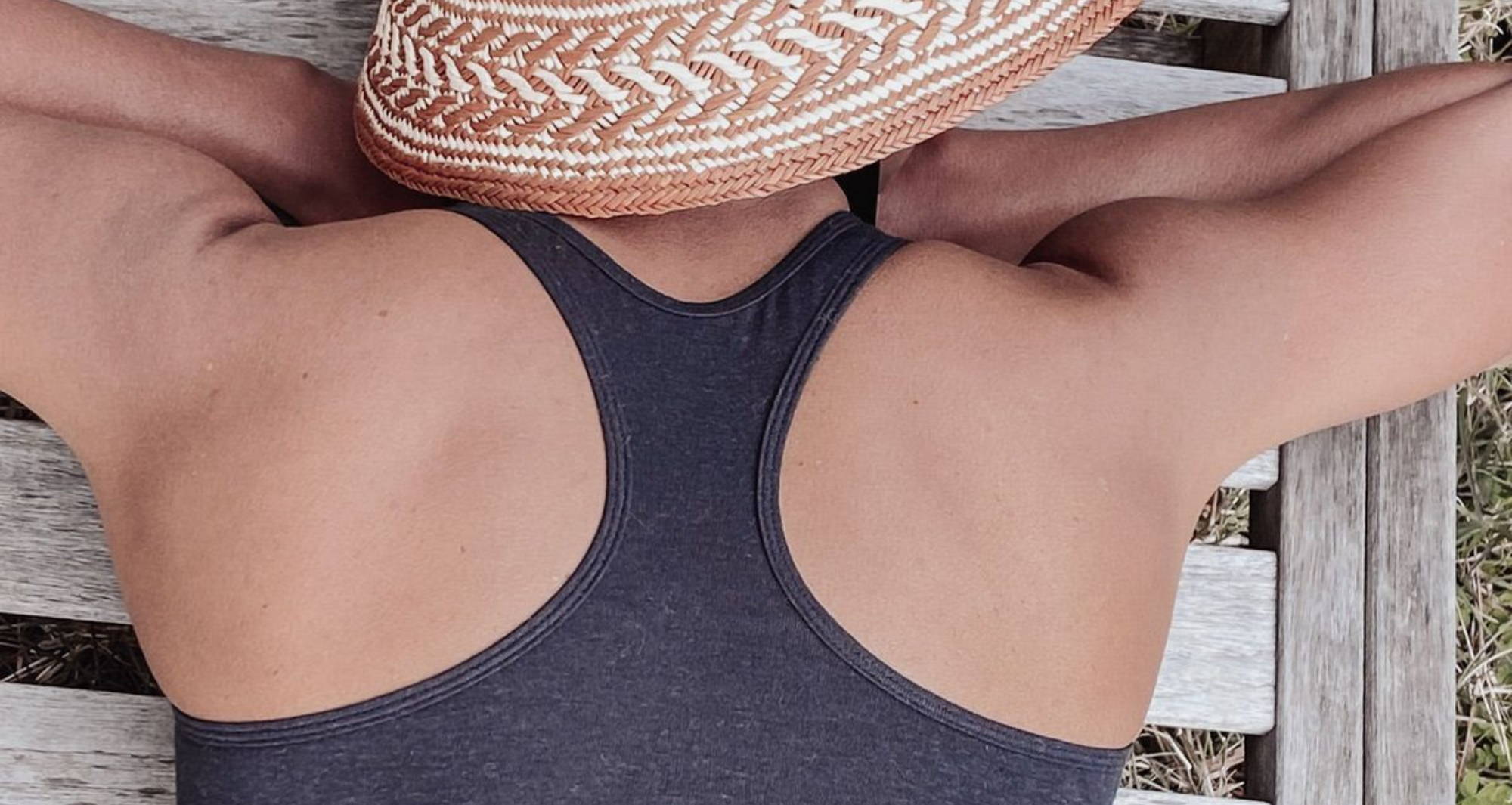 As a yoga top.

Paired with leggings or yoga pants, it's all you need to get your Om on.

As a sports bra for low-impact exercise.

The racerback is an easy stand-in for a sports bra for activities like walking and pilates. Smaller busted ladies may even be able to use it for running. (I have!)

For a layered look.

Instead of a bra and tank top under your off-the-shoulder top, just wear this! I love the look of my green racerback bralette peeking out on one shoulder of my favorite grey wide-necked shirt.

Under overalls.

Farmers wear a t-shirt under their overalls. Sexy farmers just wear a racerback bra – even if they're only going to the farmer's market. ;)

As a pajama top.

Paired with pajama pants, sleep shorts, or even

boy shorts underwear

, sleepwear doesn't get more comfortable or freeing than this! Even under regular PJs, this bralette helps keep your girls in place while you sleep. And it's so comfortable you won't even realize you have it on!
BRA VS BRALETTE: YOU NEED BOTH
Whether you choose bra vs bralette each day depends on what you're wearing, where you're going, and, hey, maybe even what phase the moon is in! But one thing is clear: when stocking your underwear drawer, you don't need to choose between bralette vs bra. For the most flexibility, you should have both!
While I'm not going to throw out my bras, my bralettes are definitely getting a lot more use these days. Makes me wonder how I ever lived without them! Just don't make me choose between my racerback bralette and my triangle bralette. I love them both, okay?!
Let me know, have you tried a bralette before? When do you like to wear them? Drop a comment below and let me know!


---