Bralette vs Bra: What's the Difference?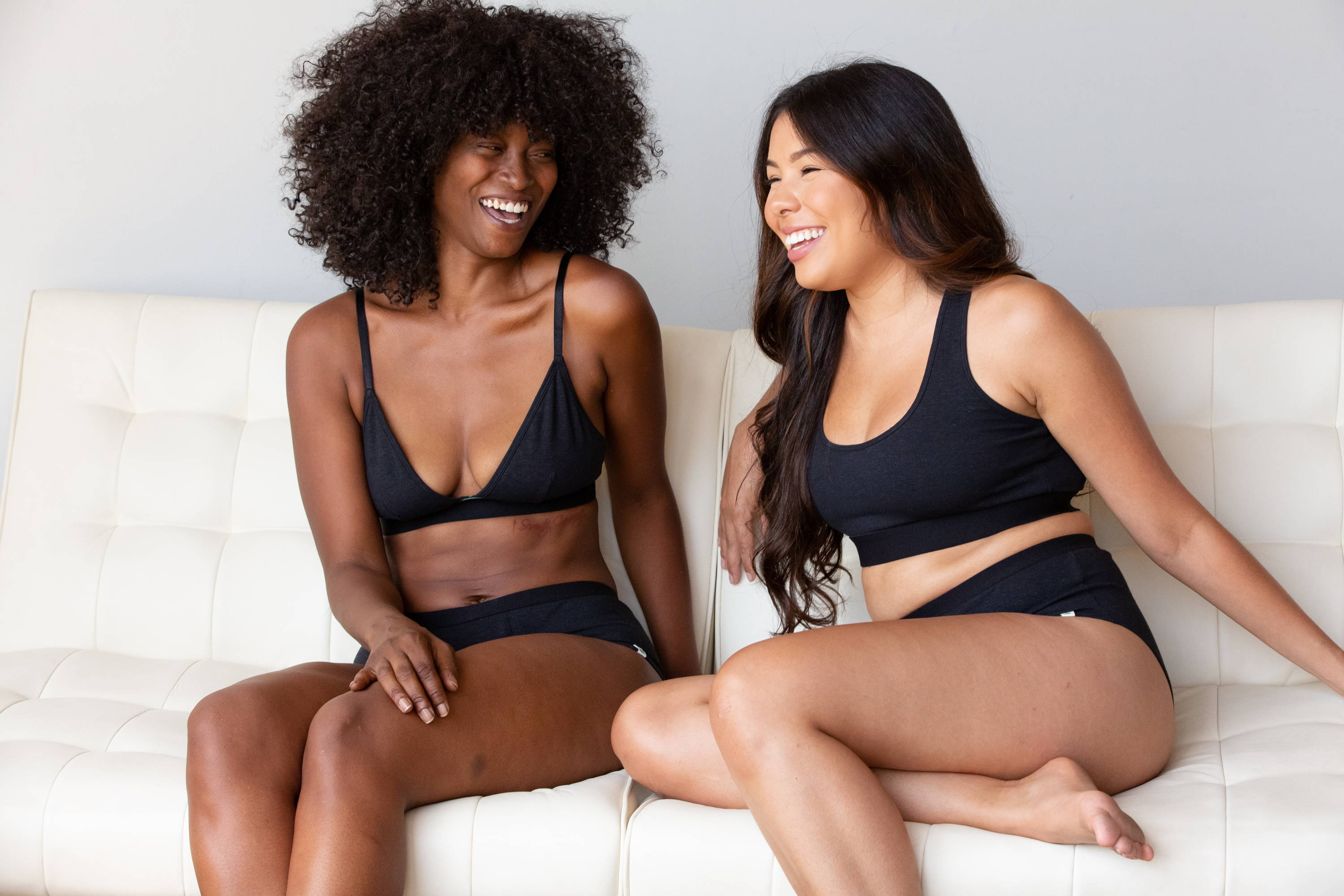 As women, we know that bras are the perfect piece to push up and accentuate your natural features, while helping you feel supported, secure and confident.
But, there is a new type of bra making its way into your Instagram feed, and we're here to tell you all about it. This sexy yet casual style named the "bralette" is making a huge shift in the fashion scene and is gaining a huge influence on how our everyday undergarments are worn and even styled.
Bralettes, like a simple yet sexy triangle bralette or a sporty racerback bralette, are each very much a supportive hemp bra, but like most bralettes, they definitely lean more toward the side of comfort.
In the case of the bralette vs bra, let's talk about what makes them so different from one another. I'm going to break down what sets these two undergarments apart so you can decide which is best for you.
---
Bralettes Have Less Padding
Bralettes provide a thin layer of padding which is sometimes just the fabric of the bralette itself, and gives you more of a natural look and feel throughout your day. Oftentimes, the fabric of the bralettes are made from super breathable materials, like traditional cotton or a more innovative hemp fabric, but they make a perfect replacement for the padding in a traditional bra. You'll enjoy the little-to-no padding from bralettes if you enjoy the comfort and flexibility that comes with cups in a bra that aren't molded.
Bras Have More Padding
While the exact amount of padding will vary from bra to bra, you can bet it'll be thicker than bralette padding. If you prefer an "airbrushed" look to your breasts, or if you're wearing thin clothing, you may opt for a bra for a greater sense of security. Often, women with larger breasts enjoy the added coverage provided by heavy bra padding.
BRALETTE VS BRA: UNDERWIRE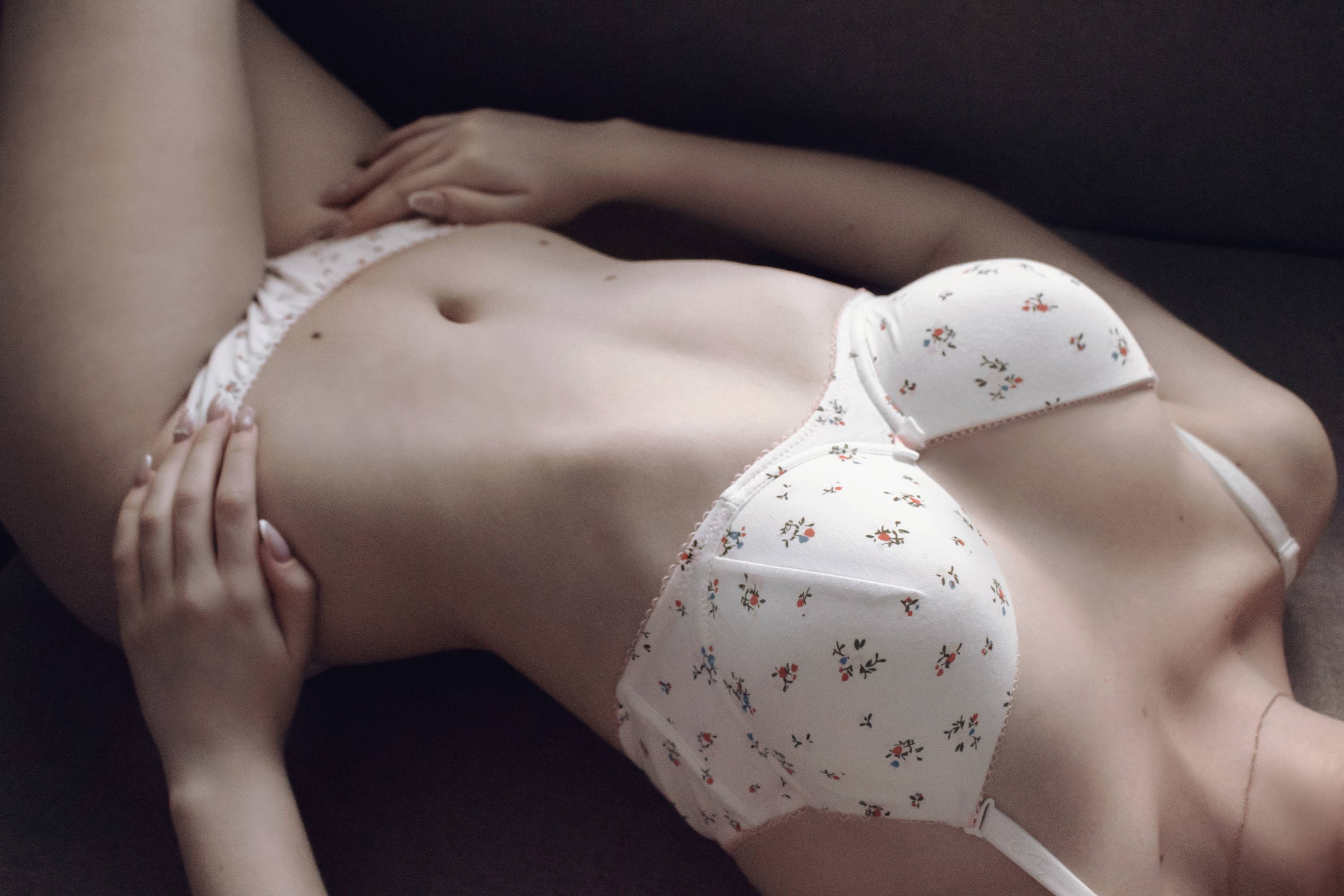 Bras May Have Underwire
Underwire is a popular addition to high-support bras because it's rigidity helps to hold breasts up off the body, no matter their size. However, underwire is not for everyone. Some of the more commonly reported issues from underwire include:
Breasts are pinched or chafed.

Exposed wires scrape or cut the skin, or sometimes even cause

dermatitis

.

Ribcage and lower breast pain manifests from long term use.
Bralettes Don't Have Underwire
You can tell the difference between bra and bralette because bralettes don't have any underwire. Even if you don't suffer from any of the problems cited above, underwire can just be plain uncomfortable. Personally, underwire is one of the main reasons I avoid bras these days. I don't find the excessive support necessary, and I was done feeling sore and tender after a day of wearing an underwire bra.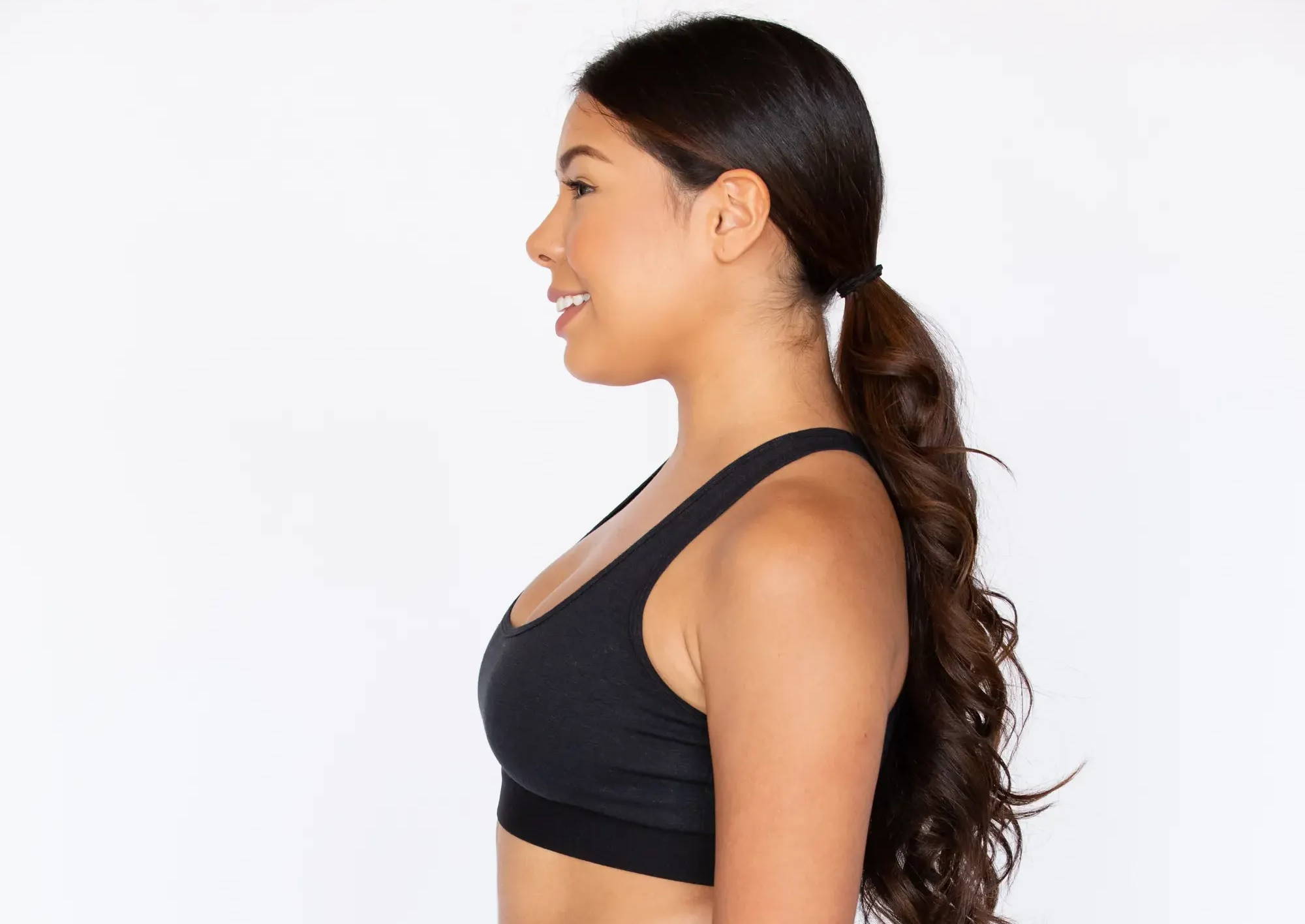 Bralettes Offer Streamlined Design
Keep things simple with a bralette, where the design structure is altogether basic, easy and an all one piece. At the very most, you might have adjustable straps, but they will help you perfect the fit for your size.
Many bralettes are totally soft and malleable—you can ball them up and throw them in a suitcase without any worries. That's because bralettes are overall just fabric with some elastic for ultimate comfort and flexibility. With the rise of bralettes has also come a great variety in structure. Today, you can find all sorts of plunge, strap and back designs available.
Bras Offer Reinforced Design
Bras often have more structure and design specifications than bralettes—think reinforced and convertible straps, molded cups, even pushup elements. This is great if you're looking for high coverage or you want to alter the outward appearance of your breasts. The downside? They're often less comfortable and more restrictive. If you're going to go the bra route, definitely make sure to find something you can wear easily all day, that won't dig into your skin or feel like you're wearing battle armour.
BRA VS BRALETTE: HOW YOU'LL LOOK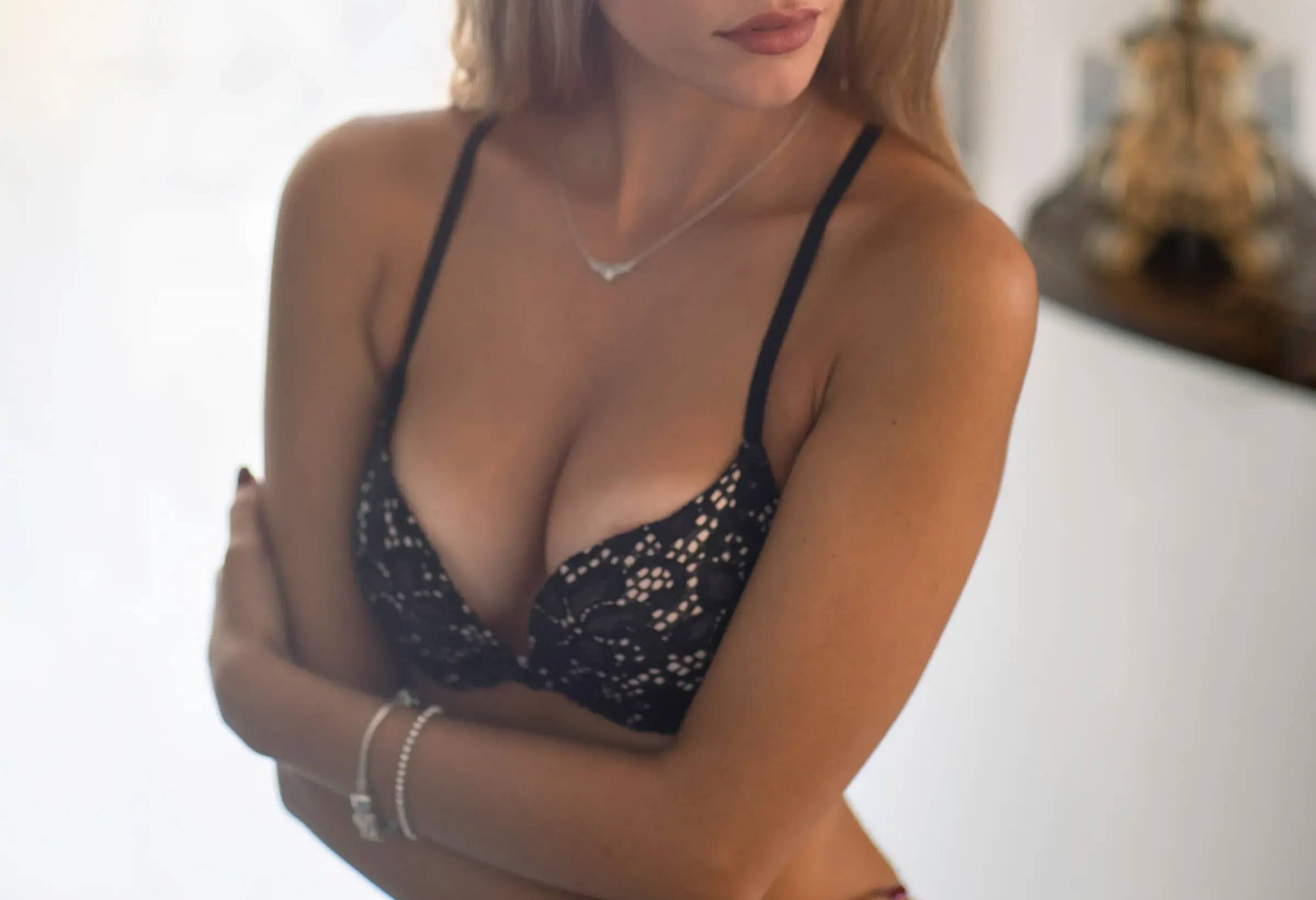 Bras Accentuate Your Natural Bra Shape
Because bras have more padding and overall support, you can really alter the appearance of your breasts by wearing one. So if you want to even out breasts that are different sizes, get extra lift and size for small breasts, or just push things up a bit, a bra can be the perfect option. Today, there are so many bras available that can really help lift your breasts or give them an entirely new shape.
Bralettes Subtly Enhance Your Natural Breast Shape
If you're into a more natural look, bralettes will be the way to go. You can think of bralettes as the no-makeup makeup of brassieres: they offer subtle lift and coverage while still showcasing what your mama gave you. The natural shape of your breasts will show through, but you'll still be getting more support than if you weren't wearing anything at all.
WHEN TO WEAR A BRA VS BRALETTE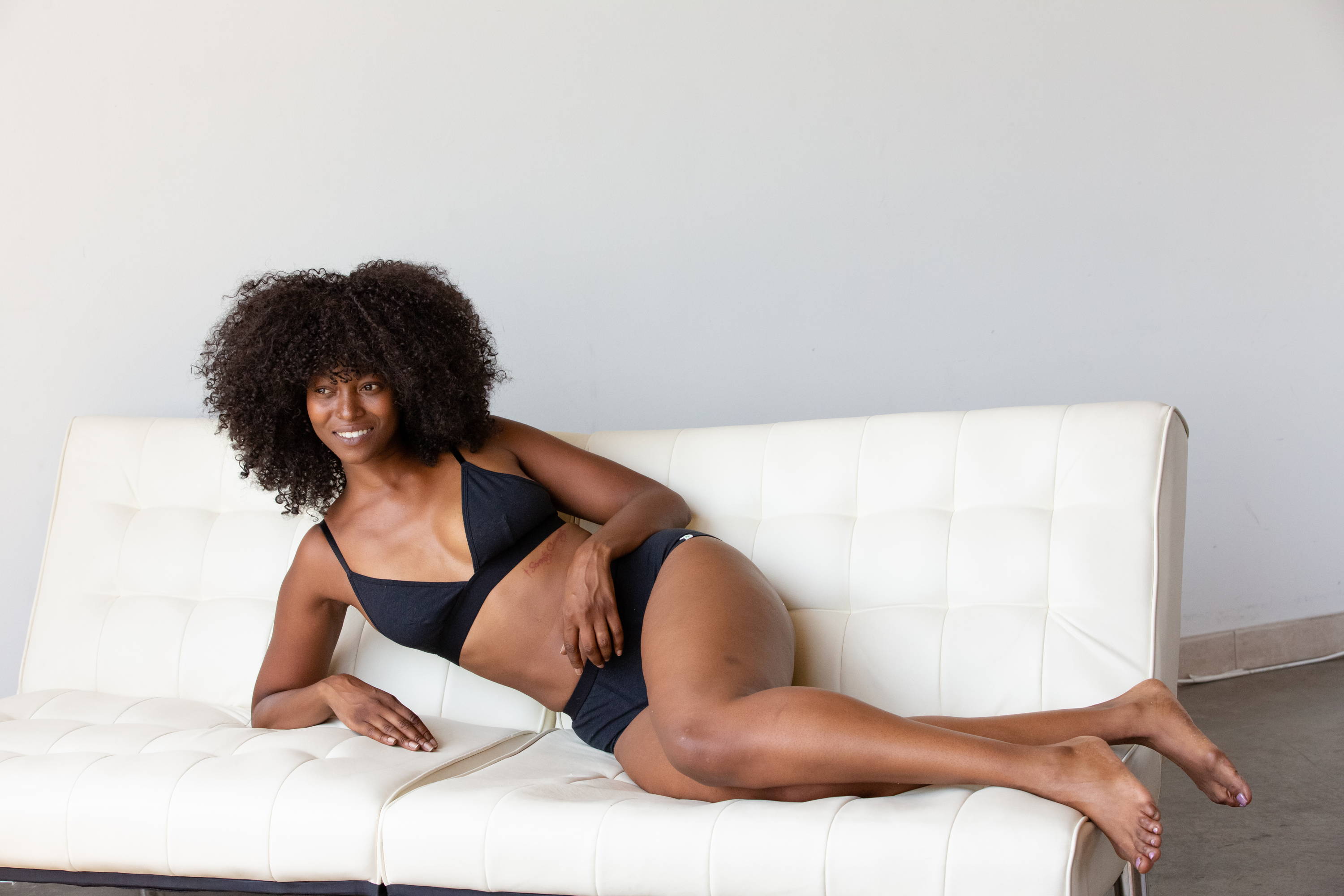 Wear A Bra for Professional Settings
Of course this'll depend on your workplace, but a bra is always a safe bet if you need to dress professionally. With more padding and overall support, bras will keep your nipples from showing or something of the like. They also offer a more streamlined look under blouses and other dressy tops.
Wear a Bralette for Date Night
Keep things flirty by tossing on a bralette under your going-out look. Whether it's a weekly date night with your beau or you just want to showcase your bralette under some sheer clothing, this sexy undergarment is the perfect piece to spice up your outfit for a night out on the town.
Wear a Bra on Your Busiest Days
If you know you're going to be running around town all day, hopping from work to errands to a dinner party, you'll probably want to go with a bra. The added lift and coverage will leave you feeling supported all day. That's just one less thing to worry about, especially if you have large breasts.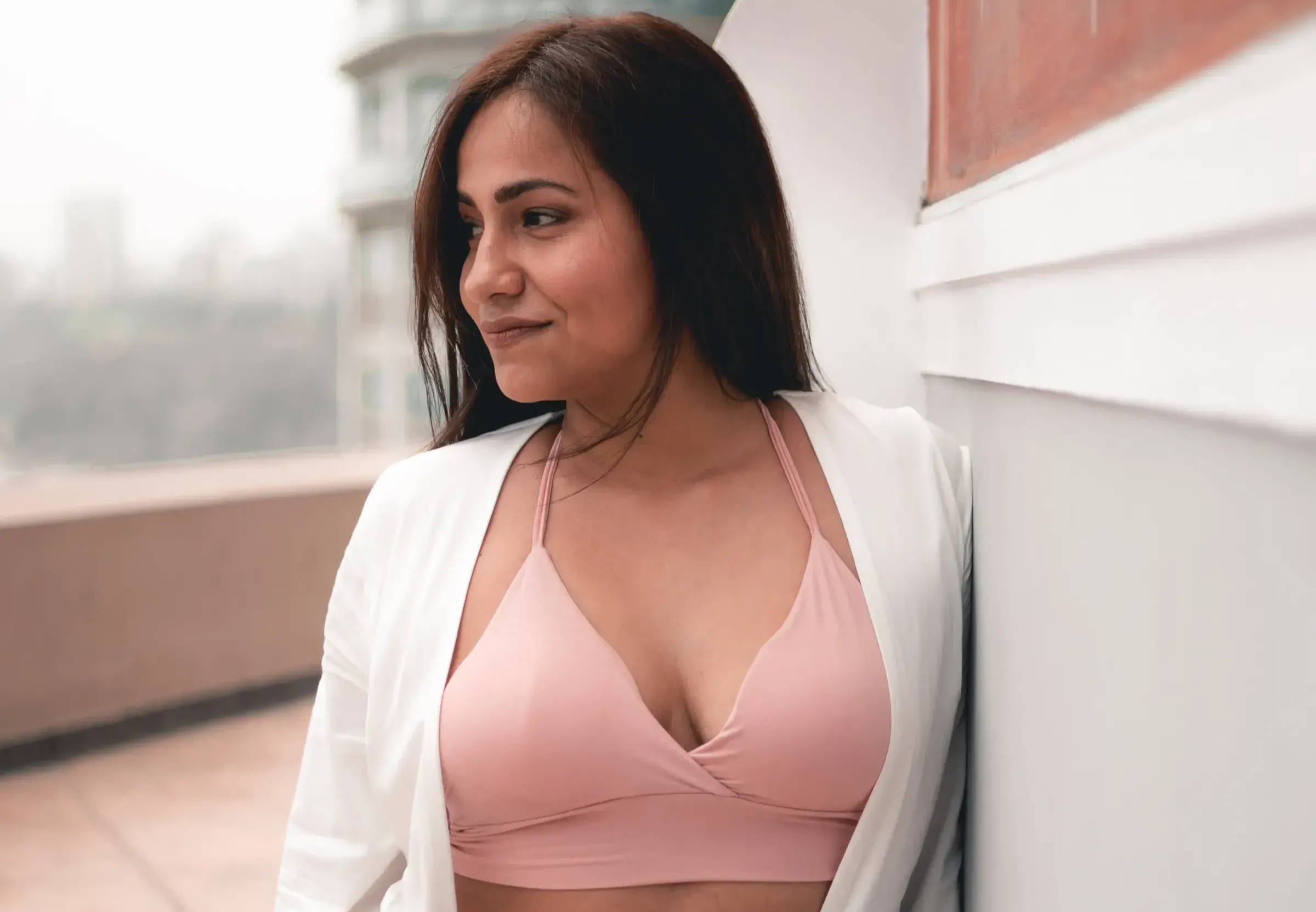 Wear a Bralette to Lounge or Sleep
You can't beat the breathability and ease of a bralette when you're just chilling at home. I'm not ashamed to admit I spend many weekends lounging in my bralettes. They're so comfy, you're bound to forget that you're wearing one after a few hours on the couch watching your favorite reruns.
Wear a Bra to Stay Warm
If you live in a cold climate or it's wintertime, opt for the added coziness of a bra. This is especially true if you're trying to avoid your nipples showing through your tops. Listen, it's totally natural, but I get if you're not into showing that part of your body off. Especially in professional settings!
Wear a Bralette to Keep Cool
Whether you're headed to a hot yoga class, live in a steamy climate, or it's summertime, a bralette will definitely keep you breezier than a traditional bra. Without all that extra padding, your boobs can breathe easier. Ahhh, doesn't that feel nice?
BRAS VS BRALETTES: HOW TO CHOOSE WHAT'S RIGHT FOR YOU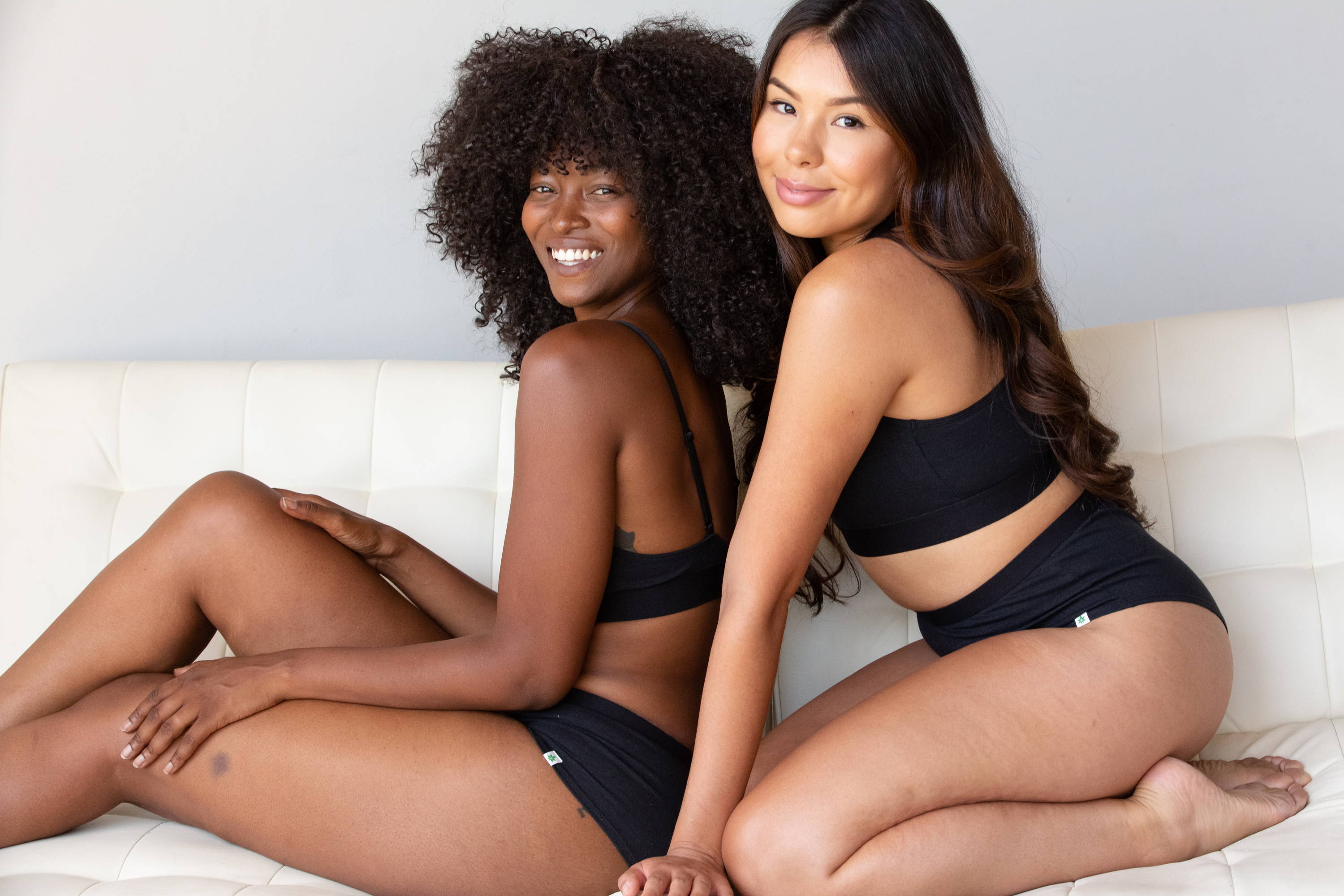 Choose Bras If:
You want more support and/or coverage.

With the excess padding and underwire, you're sure to feel safe and secure no matter what your day holds.

You're looking to change the overall look of your breasts. Whether you go for a pushup or just one with molded cups, bras will certainly provide a more airbrushed look to your natural breasts.
You have large breasts or breasts of different sizes. Both of these are natural and not something to be ashamed of at all, but if you want the added security for large breasts or want both breasts to look more similar in size, bras are the way to go.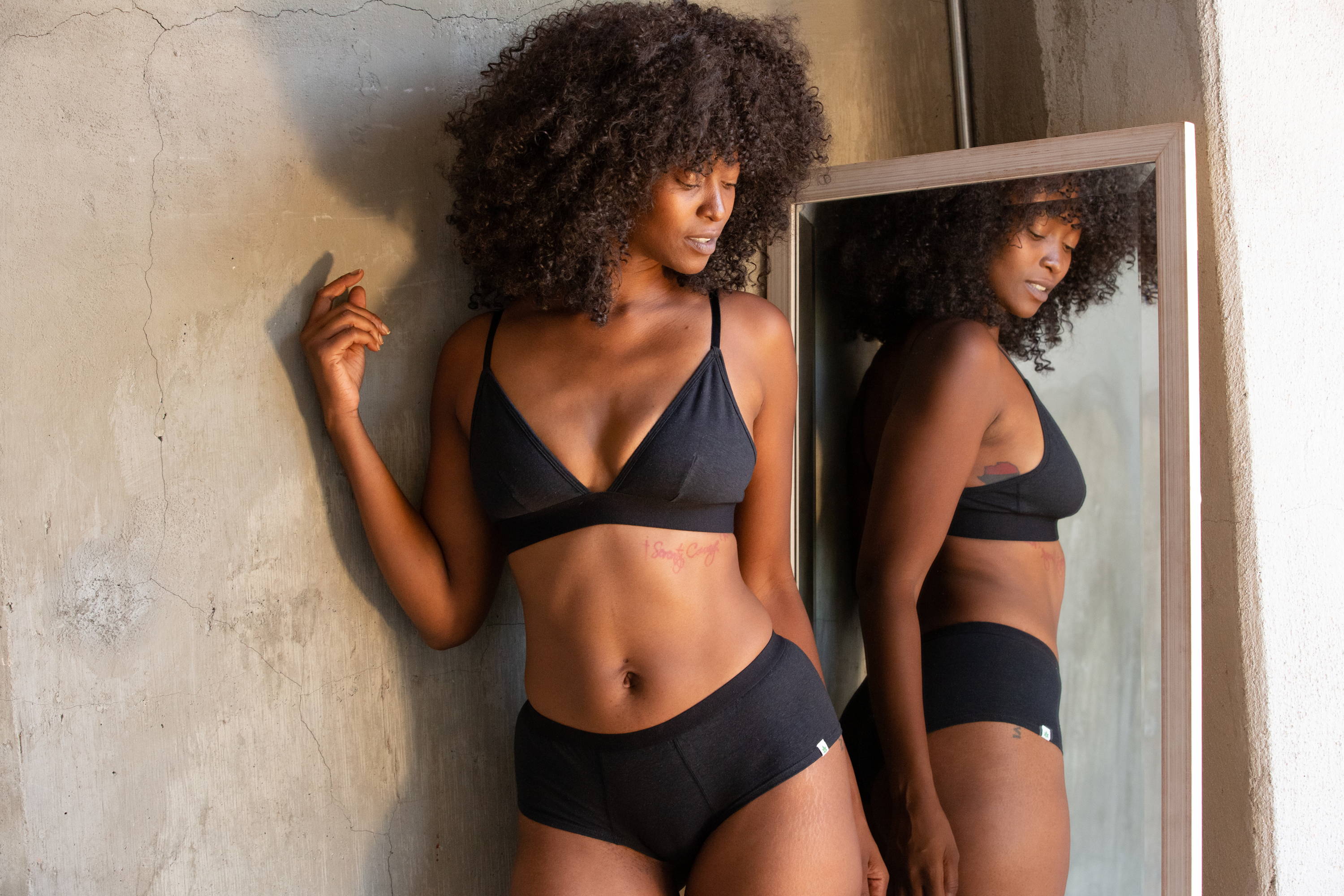 Choose Bralettes If:
You want more comfortable and breathable underwear.

While not as supportive, you really can't beat the malleability and minimal padding of bralettes if you're looking to prioritize comfort. Seriously, I fall asleep in my bralettes by accident more often than I'd like to admit.

You want to show off the natural shape of your breasts.

It took me a bit to feel comfortable wearing bralettes under tight clothing, but now I can't picture going back to bras. Today, more and more people are choosing to celebrate their bodies just as they are. Bralettes are great for that, if you feel comfortable!

You want an eco-friendly, minimalist underwear drawer.

For those who shop

minimalist clothing brands

, bralettes are a great addition to a capsule wardrobe. Bralettes are simply more multifunctional than traditional bras.
BRAS VS BRALETTES: CONCLUSION
While both bras and bralettes have their place in your underwear drawer, your day-to-day preference will depend on a lot of different factors. You already know I'm team bralette—they're just so comfortable and versatile!
Headed to pilates or for a quick jog? A racerback bralette is perfect for that. You'll feel secure and supported without needing any underwire or extra padding, I promise. Looking for something cozy yet cute to wear under your t-shirt or dressy top for a night out? I always go with my triangle bralette. The design is simple yet cute, so I even wear it under sheer shirts on occasion.
Let me know, have you tried a bralette before? Do you prefer bras or bralettes? Drop a comment below.