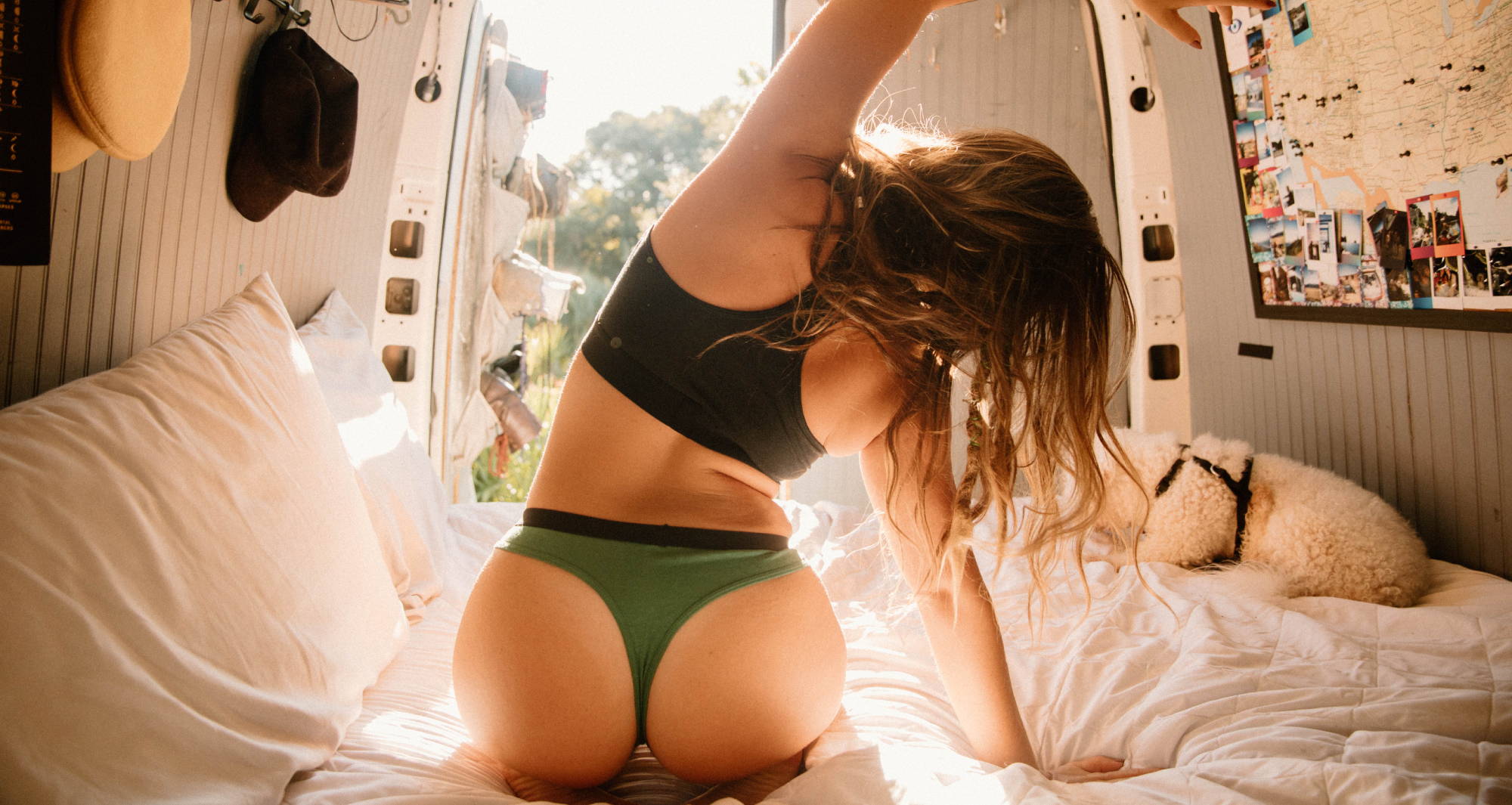 What is cheeky underwear? Well, if you're searching for a fashion-forward panty style that's also comfortable and versatile, what you're looking for is cheeky undies. And no, I'm not being cheeky with you. I'm serious! And lucky for us, WAMA has four types of panties for cheeky underwear that prove sustainable underwear can also be comfortable and sexy!
But what are cheeky underwear? If you're not familiar with this style of undies, let me start by saying it's playful and flirtatious, while still offering coverage and support. If cheeky underwear were an emoji, I think it would definitely be the winking face ;)  
If you're looking for something in between a total cheek-baring g-string and a full-coverage boy shorts underwear, cheeky styles have got you covered in just the right amount of fabric. Are you feeling cheeky? Or do you wish you were? Read on to find out why you'll want to be, and the best cheeky underwear options you have to choose from!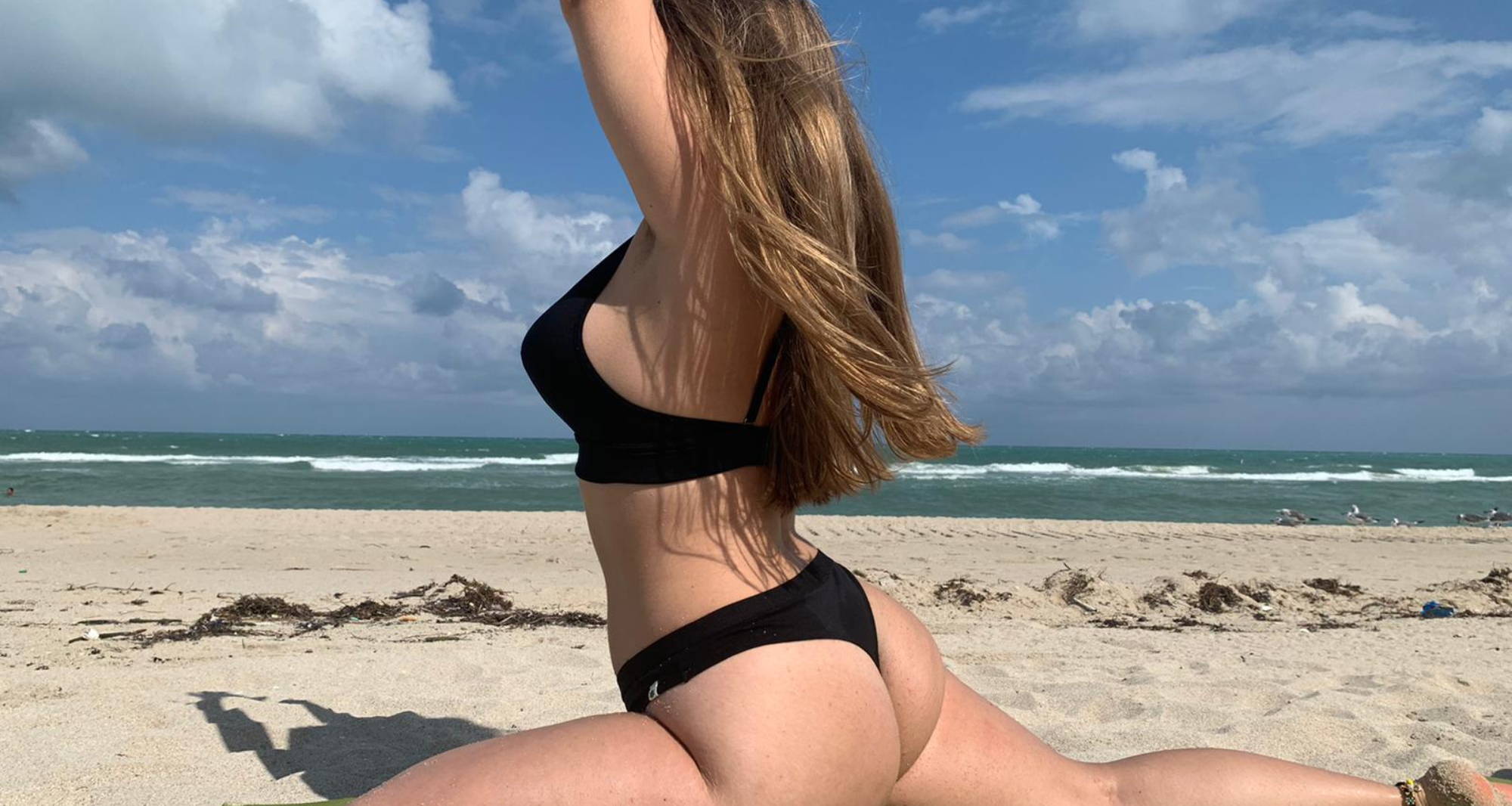 Cheeky underwear styles can vary, but one feature they all have in common is that cheeky underwear shows your butt cheeks!
It's a cute and fashion-forward style that can also be super comfortable. Though their exact measurements differ, womens cheeky underwear also typically offers more coverage on the sides to balance out having less coverage in the back. And while they're most often mid-rise at the waist, they can be low-rise or high-waisted too.
One great advantage of cheeky panties is that they're less likely to result in visible panty lines. Where the edge of cheeky underwear falls is most often unseen under pants or skirts. And this is always a good thing, am I right? Another advantage is that with higher cut legs that also happen to be super flattering, womens cheeky underwear styles allow for a full range of movement without bunching. Nothing can hold you back or weigh you down when you go cheeky!
WHAT IS CHEEKY UNDERWEAR? CHEEKY UNDERWEAR VS NON-CHEEKY UNDERWEAR
When it comes to comparing cheeky underwear vs non-cheeky underwear, there are some significant differences. These differences can help you determine which style is best for you, and when. Because if you're anything like me, your days and moods are far from the same!
1. CHEEKY UNDERWEAR IS THE FASHION-FORWARD CHOICE.
While full-coverage briefs have been around for almost 100 years, and modern thong underwear was introduced in the 70's, cheeky styles are the newest option available in women's underwear. There is nothing old-fashioned about them. Want to get your butt in style? Cheeky panties will do it.
2. CHEEKY UNDERWEAR ACCENTUATES YOUR BUM.
Non-cheeky underwear just covers it. Depending on the style you choose, cheeky underwear lifts and supports your rear end in different ways that can be ultra-flattering. Wish you had a little more junk in your trunk? Wish your rearview was just in better shape overall? Cheeky underwear can make it look like it is, instantly. Or, in the case of the thong, it can just let it all hang out!
3. CHEEKY UNDERWEAR CAN HELP YOU AVOID THE DREADED VPL
Traditional women's briefs weren't designed for today's pants-wearing women. That's why it can be hard to avoid having VPL (visible panty lines) show when you wear them. Fortunately, no matter which style of womens cheeky underwear you choose, these flirtier styles were designed with today's fashions in mind and are much less likely to show through your outfits.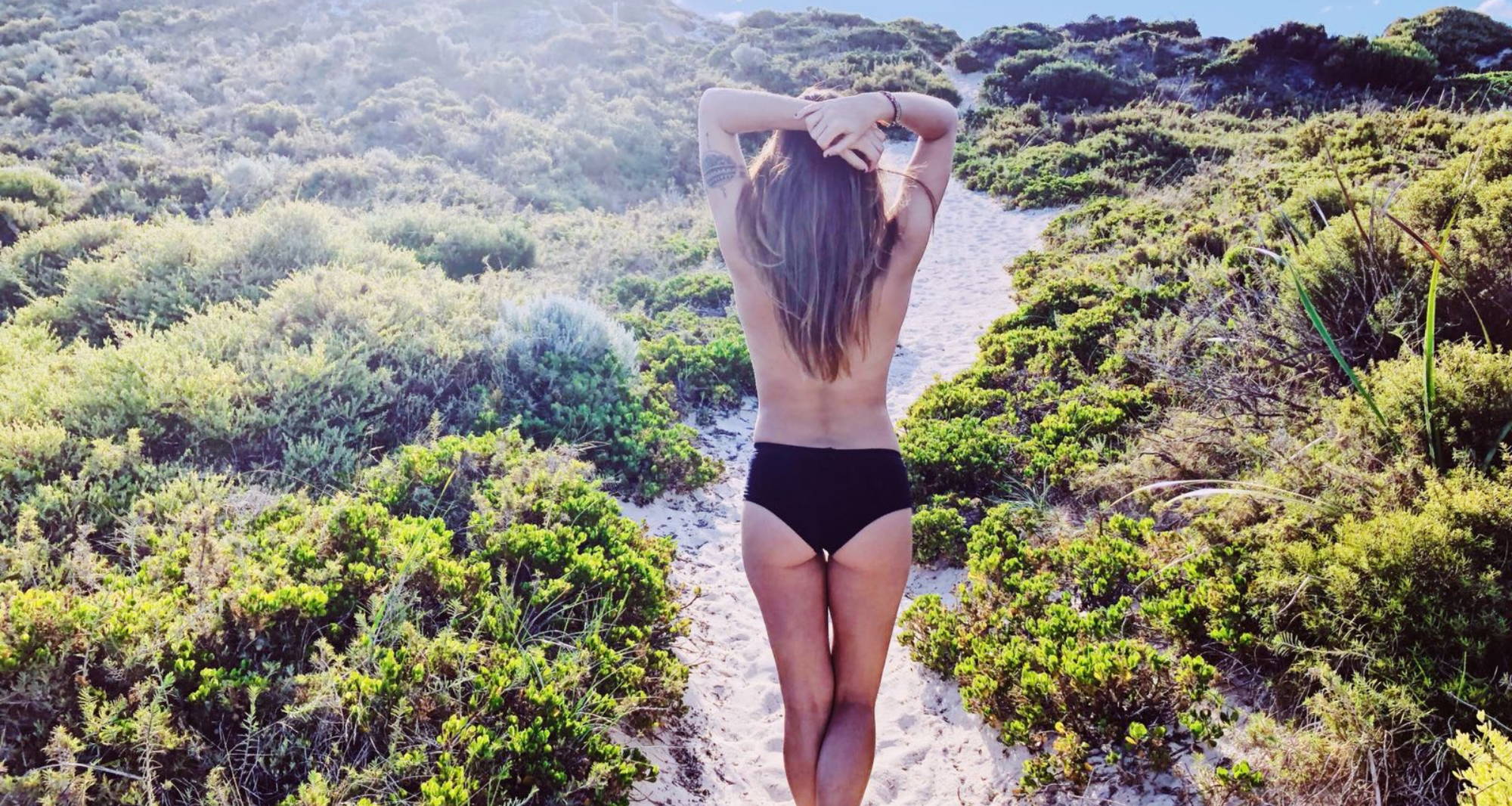 4 CHEEKY UNDERWEAR STYLES FROM WAMA
WAMA offers four styles of womens cheeky underwear. No matter which you choose, you'll enjoy a comfortable and flexible waistband for a secure fit, the breathability of hemp, and the peace of mind that comes from choosing underwear made from sustainable fabric. Their exact cuts vary in several ways, including in how cheeky they are! All you have to decide is what kind of coverage and support suits you best.
I've listed them in order from least to most cheeky to make it easier for you to choose. Yep, you're welcome.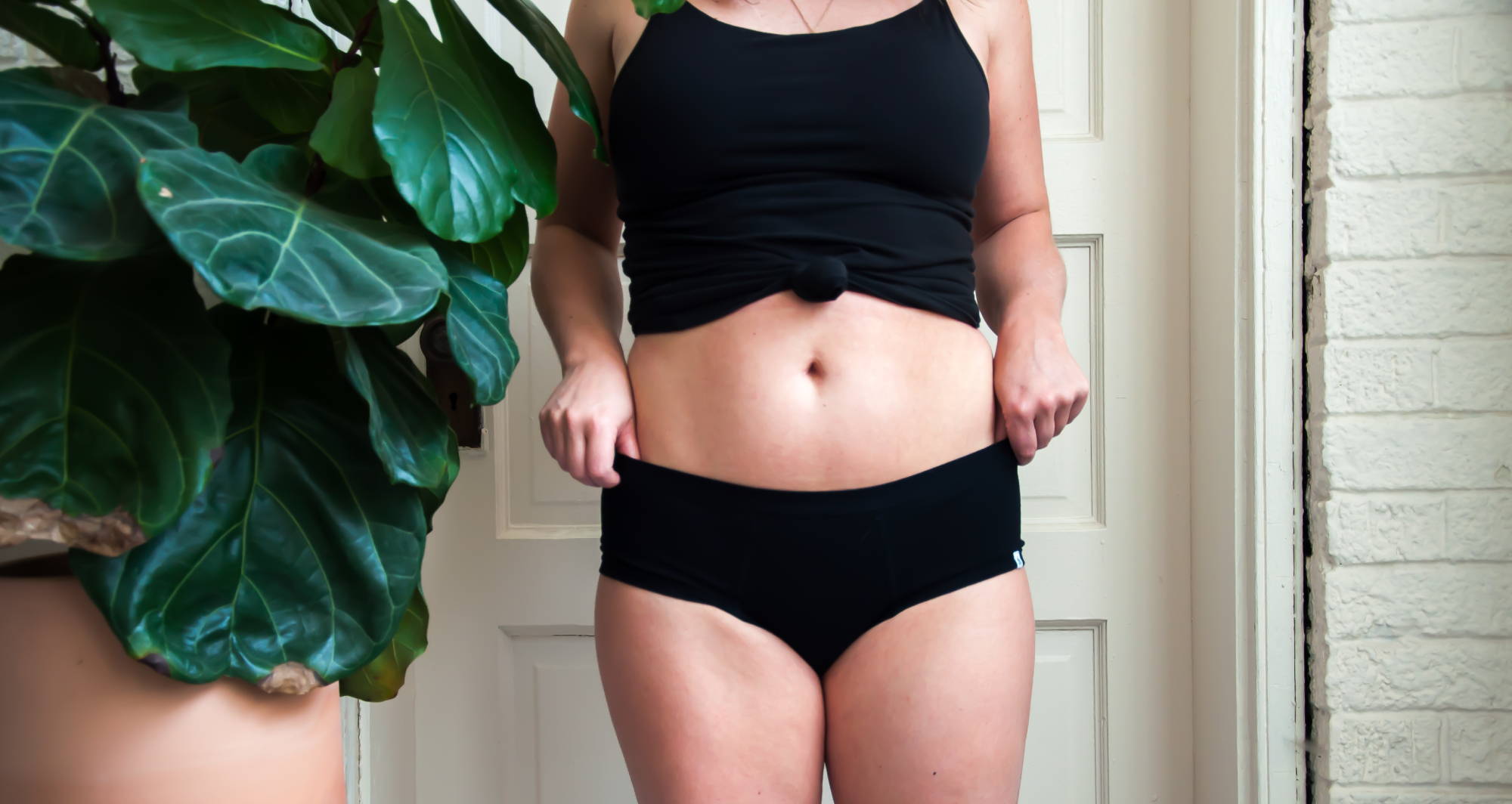 Cheekiness | 20%
Best for | Under lower rise pants, skirts, loungewear, and well, any day you're feeling "hip", obviously!
Sizes | XS-3XL
Colors | Black, green, hemp, and nude shades 1-4

Hipster panties have a mid-rise to the hip and wider sides, but don't let their ample coverage fool you. In the back, they also have just enough cheekiness to leave you feeling sexy and cute. They're a great choice for lower-rise pants and under loungewear, on days you just want to be cozy. They'll make you feel so well covered and supported, you may forget you even have them on! Like to sleep in undies and a t-shirt? These make the perfect PJ bottoms too.

2. HIGH WAISTED UNDERWEAR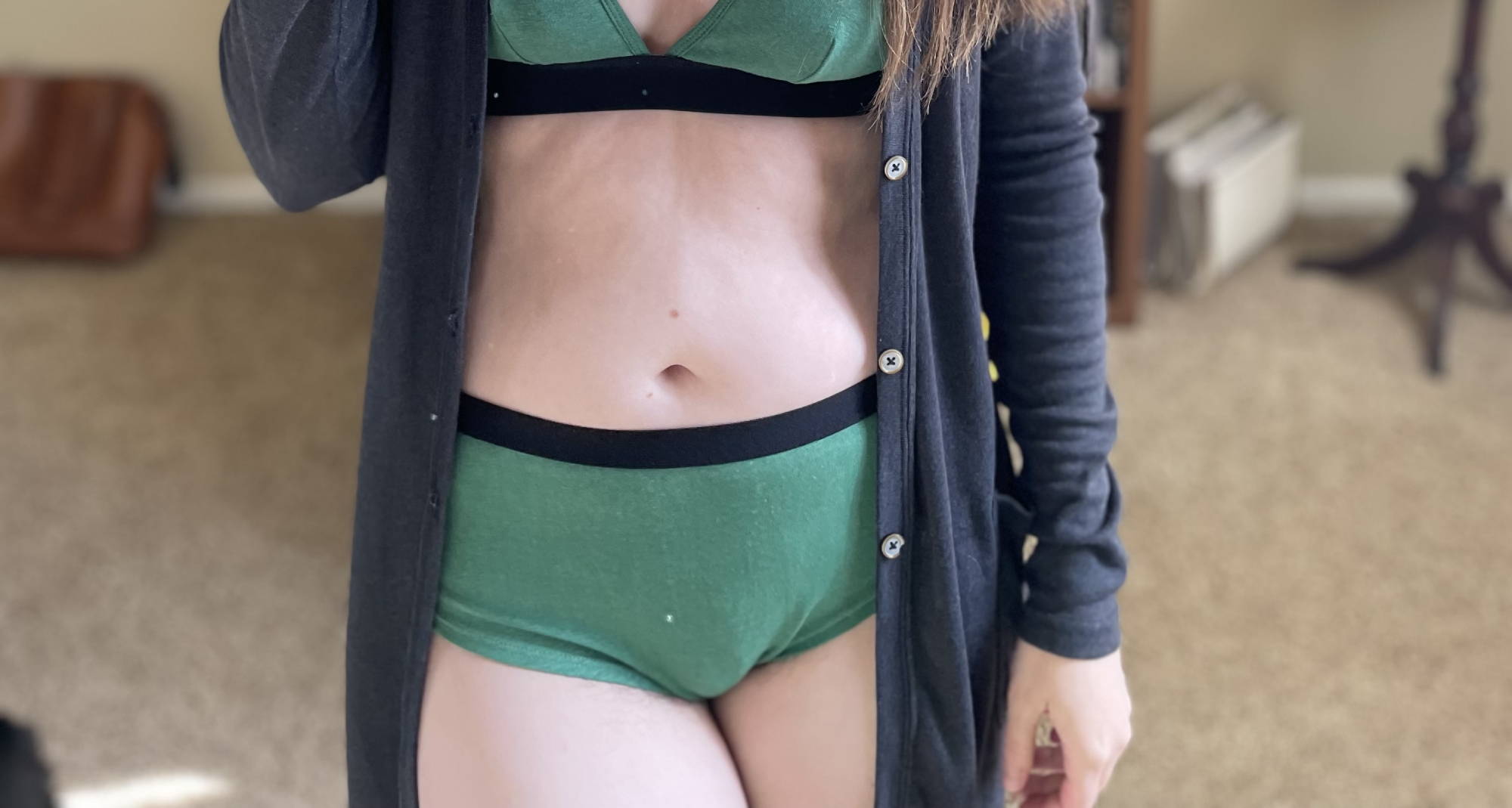 Cheekiness | 30%
Best for | When you're wearing high-waisted jeans, leggings, or any exercise gear.
Sizes | XS-3XL
Colors | Black, green
When you wear high-waisted jeans there's no better choice than WAMA's high waisted underwear. This style gives you coverage and support across the tummy and hips (which some days, I can attest, can really be appreciated!). But don't be mistaken, high-waisted doesn't mean dowdy. This style's cheekiness factor in the back will keep you feeling sexy and confident. They're also a great choice for fitted skirts to avoid a panty waistline showing through in front too. (Don't you hate that?)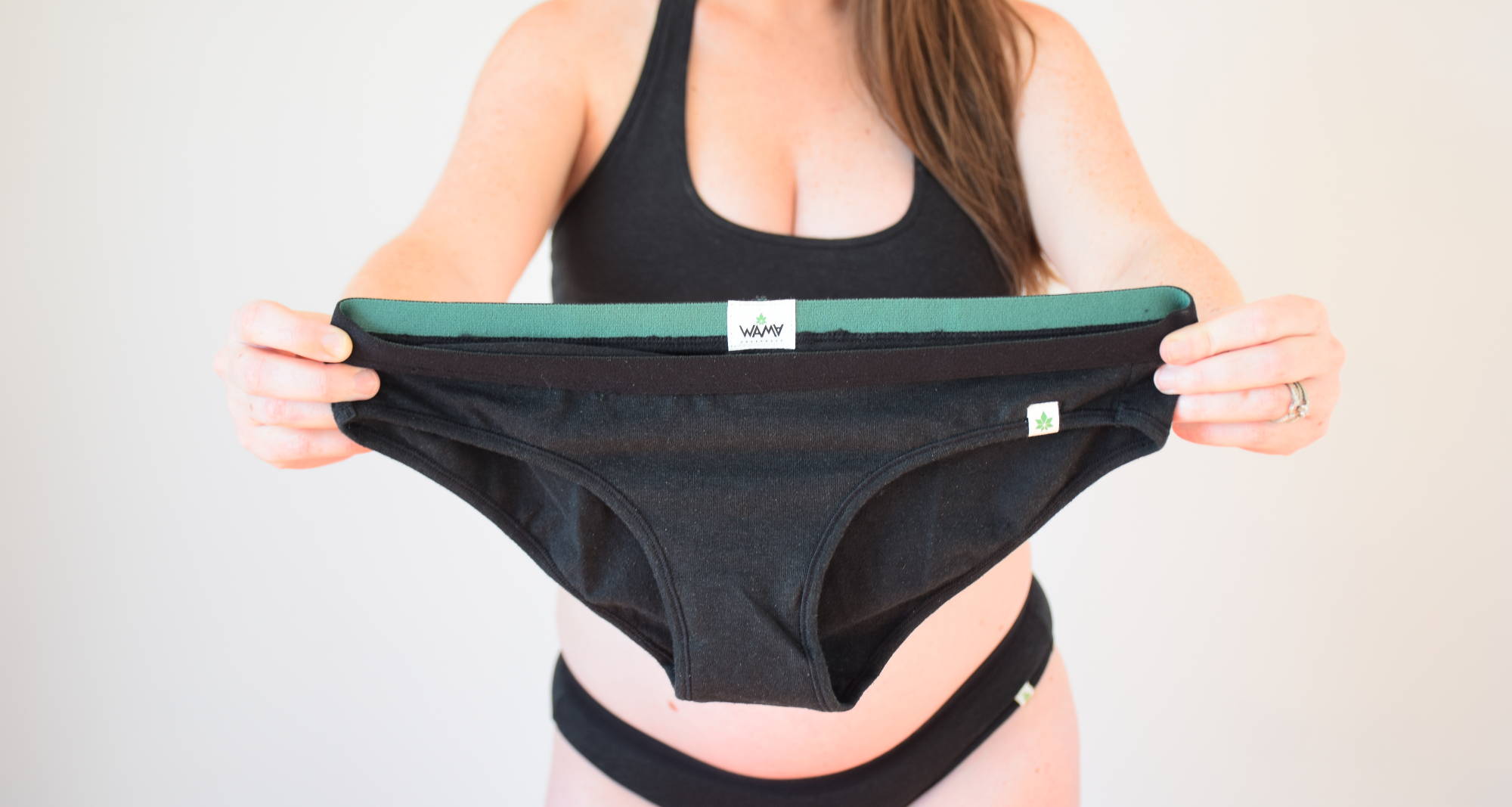 Cheekiness | 50%
Best for | Under lower rise pants or shorts, paired with a cropped top, and any time you want to channel "movie star sunbathing in the south of France."
Sizes | XS-3XL
Colors | Black, green, hemp, and nude shades 1-4

Here, the classic bikini underwear has been reimagined to also be cheeky. Ooh la la, as the French say. WAMA's bikini underwear has a lower rise like the hipster, but with less fabric on the sides. And in the back, the cheekiness factor is really stepped up and impossible to miss. All these features add up to a style that's hard to ignore! And it looks so good on every body type and works so well with any outfit, you really can't go wrong.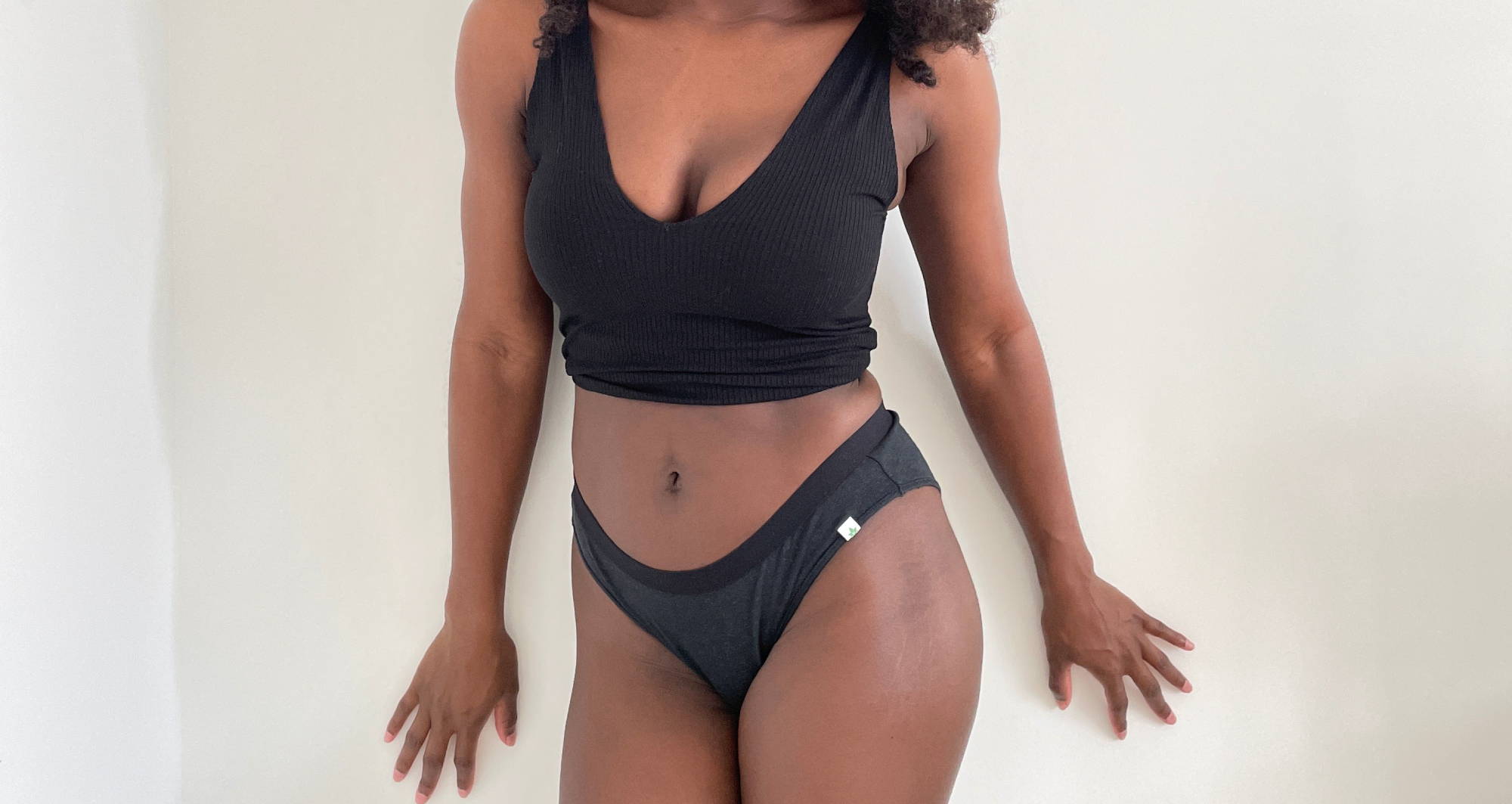 Cheekiness | 100%
Best for | Under your tightest skirts, your form-fittingest pants or leggings, and any day (or night) you proudly want to show off all your curves! Hey, if you've got it, flaunt it, babe.
Sizes | XS-3XL
Colors | Black, green

WAMA's thong underwear offers a mid-rise waist and complete freedom for your cheeks! However, unlike other thongs you may have tried, this one is uber comfy too. It's the ultimate choice for the most form-fitting outfits, and when you want to avoid panty lines in both front and back without fail. Yet, they fit so well you'll still feel oh-so-supported and covered in all the most important places!
WHAT IS CHEEKY UNDERWEAR? THERE IS CHEEKY UNDERWEAR FOR EVERY BODY
It's pretty clear that every woman's life and underwear drawer needs some cheekiness. I'm a big fan of bikini undies, but there are also some times when nothing less (or really, more!) than a good hemp thong will do. So I'm glad there are so many choices in cheeky underwear.
So now that you know what cheeky underwear is and all the different styles of cheeky panties, do you have a favorite? Which is the best cheeky underwear for you? Let me know in the comments!
---
---