Everyone is different: while some women swear by thong underwear, others insist high waisted underwear is best. Yet there's a not-so-well-known underwear option that many women turn to for ultimate comfort, ease, and versatility: mens boxers! Yep, you read that right—many girls wear boxers these days instead of traditional womens underwear for a multitude of reasons.

Personally, I've loved wearing boxers for years. These days, I've made the switch to hemp boy shorts underwear and couldn't be happier. It's like wearing boxers, but made to fit my body as a woman. Keep reading to find out why there are many women wearing mens underwear today, and to learn more about what makes boy shorts the ultimate high-coverage, high-comfort underwear option for women!
CAN GIRLS WEAR BOXERS? YES, AND HERE'S WHY THEY DO.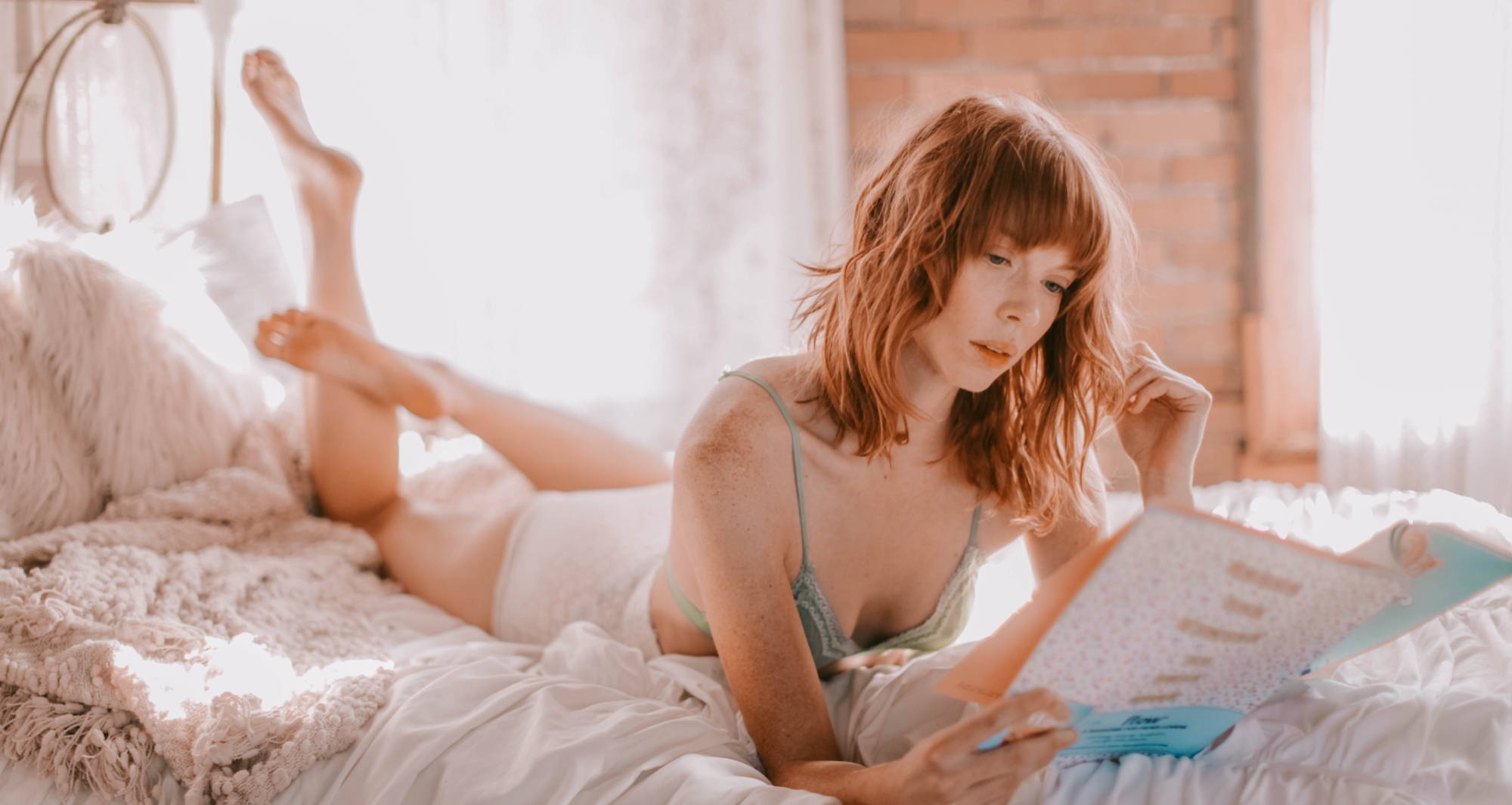 1. GIRLS WEAR BOXERS BECAUSE THEY'RE LOOSE AND COMFORTABLE.
Boxers fit women as a pair of athletic shorts would, so there's plenty of roominess for ultimate comfort. For women who can't stand tight or form-fitting underwear, this makes boxers a no-brainer. There's no pinching, squeezing, or riding up when girls wear boxers. The loose fit and long hem means you might even forget you're wearing underwear. If you're in search of underwear that feels breezy and loose, boxers are a good way to go!
2. GIRLS WEAR BOXERS BECAUSE THEY PROVIDE EXTRA COVERAGE.
Boxers' short-like fit allows for far more coverage than any other women's underwear option. I love wearing boxers because they're perfect to throw on under a skirt or dress for worry-free wear. Some women just prefer knowing that their underwear covers everything from the hip to the mid-thigh, regardless of what they wear on top. For women who shy away from threadbare undergarments, boxers are a great alternative for coverage that's still comfortable.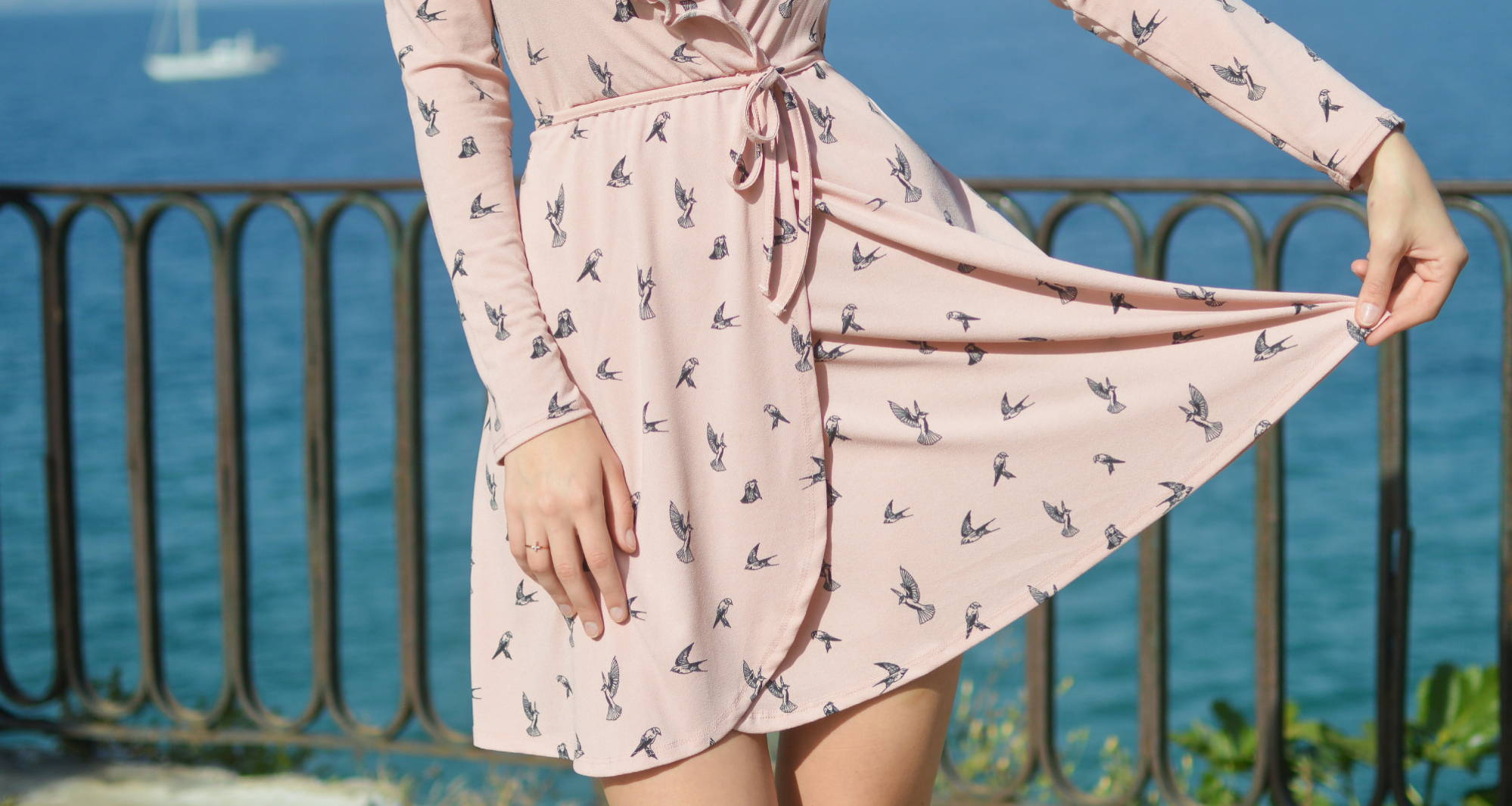 3. GIRLS WEAR BOXERS BECAUSE THEY CAN BE WORN ON THEIR OWN.
Because boxers look almost just like a pair of shorts, many women love to wear boxers to bed, as loungewear, or even light activewear. You really can't get away with this with most women's underwear: the cut is too small and revealing to pass as anything besides an undergarment. But boxers are more versatile—toss a pair on for your next movie marathon or while doing chores around the house. It's like wearing a pair of pajama shorts, and what could be better than that?
4. GIRLS WEAR BOXERS TO ELIMINATE CHAFING AND WEDGIES.
With length that extends halfway down the leg and completely covering the butt, boxers nix many of the woes associated with most women's underwear. Many women deal with uncomfortable chafing when wearing more traditional feminine underwear, especially between the upper thighs. And of course, we've all dealt with annoying wedgies from underwear that rides up. Because the hem on boxers is so much longer than most women's underwear, you can protect your thighs from bothersome chafing while eliminating the risk for wedgies at the same time!
5. GIRLS WEAR BOXERS FOR EXTRA WARMTH AND COZINESS.
Some women only wear boxers seasonally, like in the fall and winter as a measure of extra coziness. Most women's underwear is pretty skimpy, especially compared to boxers. Wearing boxers in chilly weather is a great way to add another layer under your clothing, or just to stay nice and toasty while relaxing at home in your sweatpants. Even better, while they're nice and insulating, boxers are also breezy enough that you won't get overly hot or sweaty. It's the perfect balance!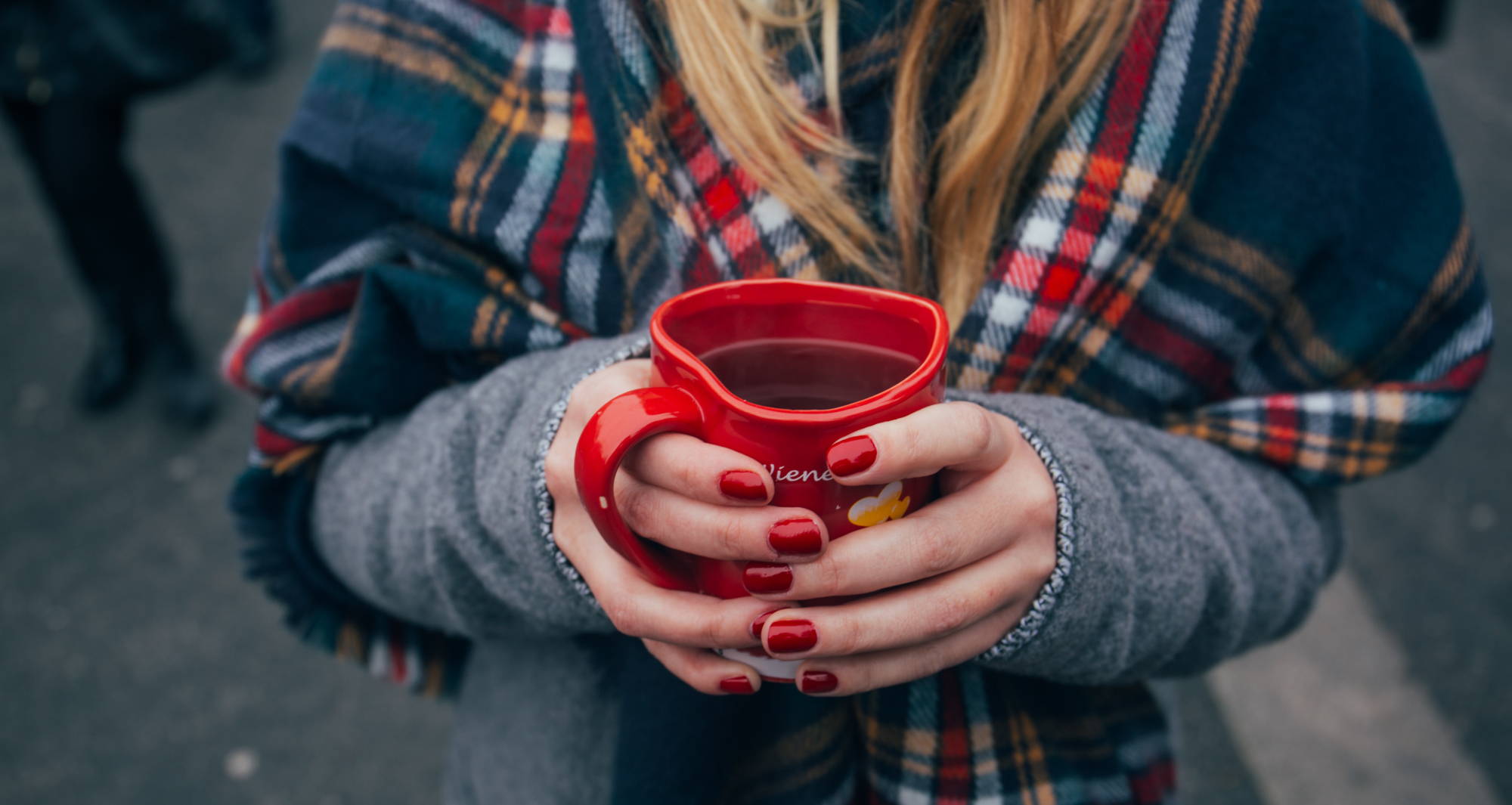 6. GIRLS WEAR BOXERS TO AVOID PANTY LINES.
You can thank the extra coverage boxers provide for the lack of visible panty lines when you're wearing them! Because the hem on boxers extend far beyond your cheeks and hips, they blend super well under whatever you're wearing. Say goodbye to dreaded VPL by donning a pair of boxers next time you're worried about the seam of your undies showing through your pants.
7. GIRLS WEAR BOXERS BECAUSE THEY FIT HOWEVER YOU WANT THEM TO.
As a woman, wearing boxers can be in a few different ways, so you can shake things up depending on your outfit or the style you're going for. You can wear the waistband low, high, or rolled up. You can cuff the hems, and wear them on their own or under clothing. There's just no wrong way to wear boxers, which makes them an easy choice to throw on for any sort of day. My favorite way to wear boxers is like high waisted underwear: worn at the belly button, they're super comfortable and perfect for lounging.
THE PROBLEMS FACED BY GIRLS WEARING BOXERS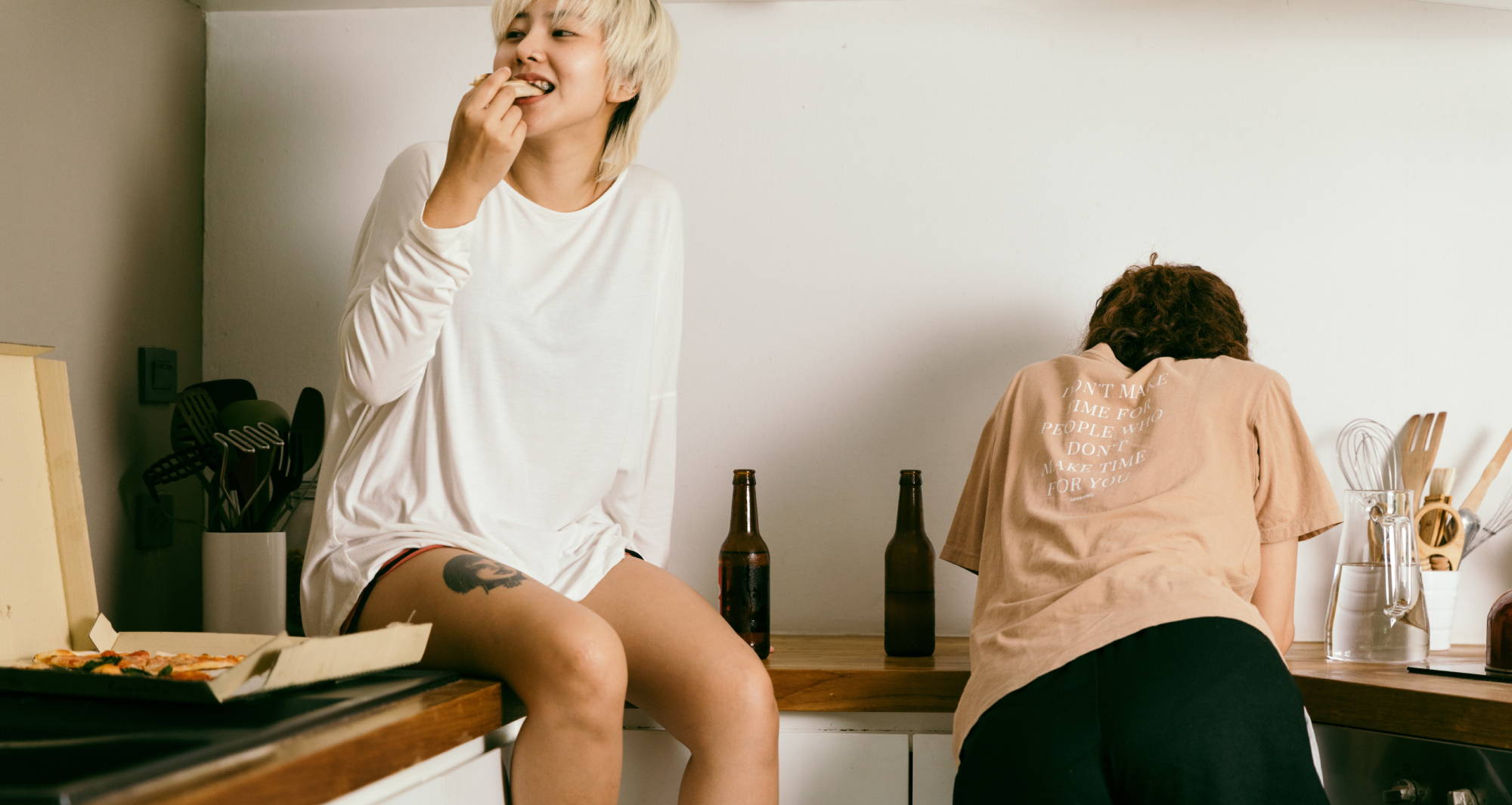 Girls wear boxers for the reasons listed above and so many more, but that doesn't mean that wearing boxers as a woman is always easy. As comfortable and versatile as a good pair of boxers can be, they have their downsides as well:
1. FOR WOMEN WEARING BOXERS, THE FIT CAN FEEL BAGGY.
While you won't be suffering from visible panty lines, chafing, or wedgies any time soon in your boxers, a girl wearing boxers may find them to be quite baggy. This can be a problem for a girl wearing boxers under tight-fitting clothing, as they bunch up and show quite obviously through the fabric.
2. GIRLS WEARING BOXERS ARE SHORTER THAN MOST MEN.
On average, men are taller than women, and you can see this reflected in the sheer length of most men's underwear styles. If you've ever thrown on your partner's boxers and felt swallowed up by their length, you're not alone! But if you want to enjoy the comfort of a pair of boxers and they're just too long to be comfortable or fit under your shorts and dresses, that can be quite a hassle.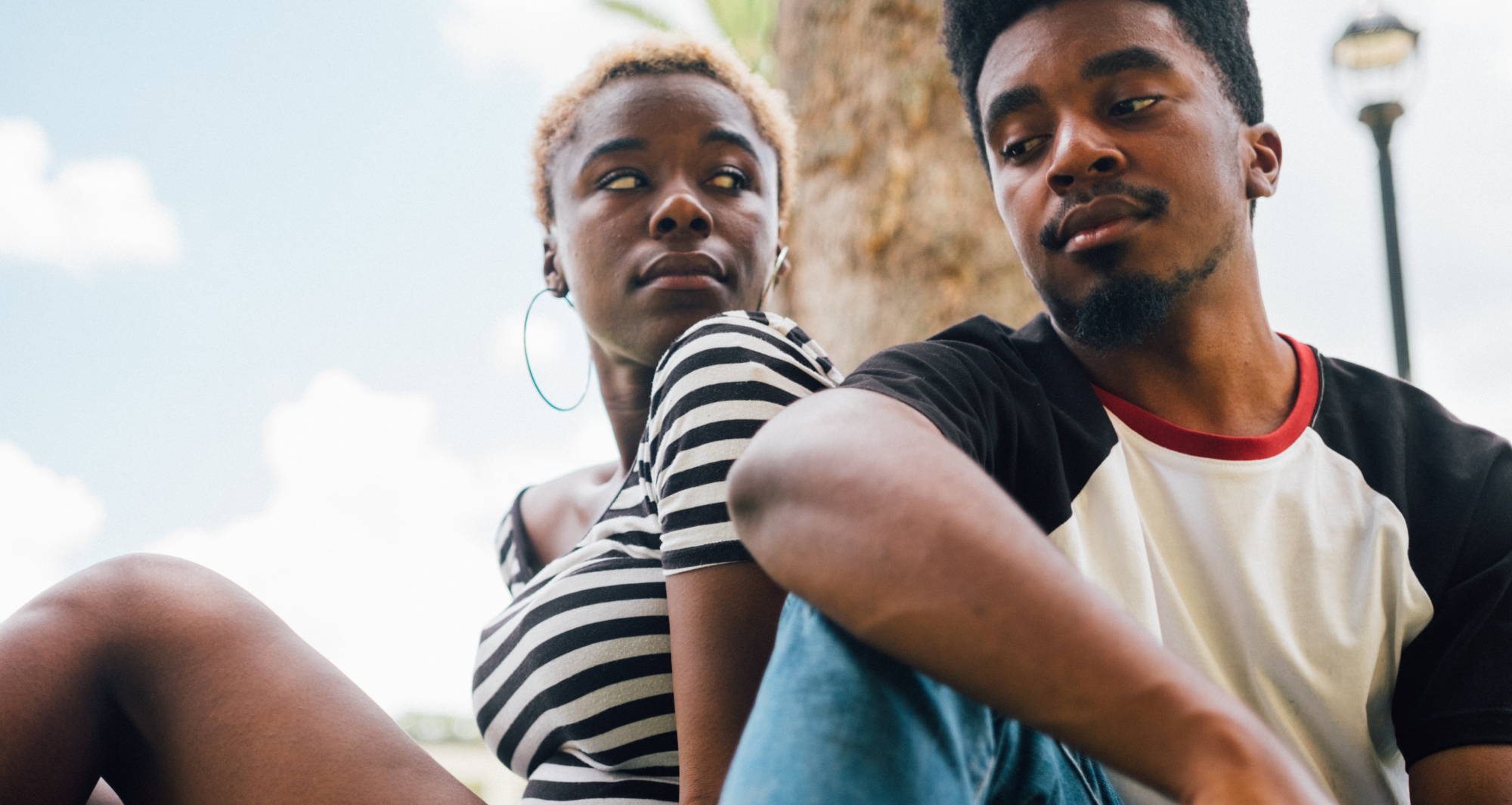 3. WOMEN WEARING BOXERS CAN STRUGGLE WITH AN ILL FIT.
There's no way around it: boxers were designed with men in mind, which means for women wearing mens underwear, it's not always going to fit quite right. Most women have wider hips and smaller waists than men, as well as differently shaped thighs and butts. For many women, this can make wearing men's boxers feel a little awkward. The fabric will bag in some areas while pulling taut in others—no fun!
CAN GIRLS WEAR BOXERS? OR IS THERE A BETTER SOLUTION?
Because so many women love to wear boxers but want something that fits their bodies better, WAMA makes boy shorts: the same style and fit as boxers, but made for a woman's body! Just like a good pair of boxers, WAMA's hemp boy shorts underwear:
Don't ride up, staying put all day no matter your outfit.

Help prevent chafing and wedgies, while also not showing panty lines.

Are super comfortable for all day wear.

Provide more coverage than most women's underwear, extending to the middle of the thigh.
But unlike traditional men's boxers, boy shorts underwear from WAMA:
Are made with a slim fit so you can say goodbye to bagginess.

Have the perfect length for women's legs, hitting between the upper and mid thigh for just the right amount of coverage under skirts and dresses.

Were designed to fit a woman's body, so you won't struggle with ill-fitting areas like tight hips or a baggy crotch.
CONCLUSION: 7 REASONS GIRLS WEAR BOXERS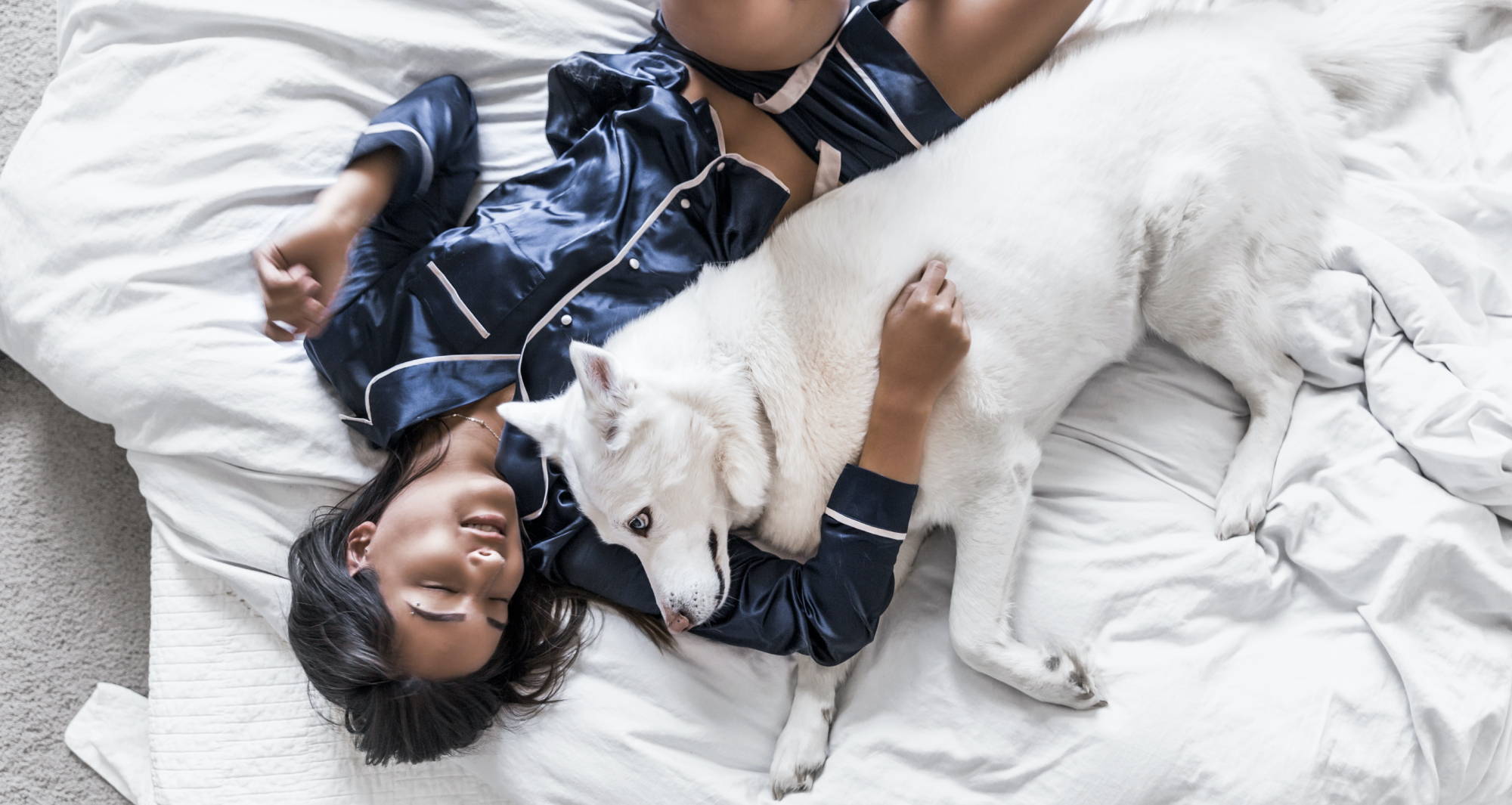 Whether you live and die by the pair of boxers you "borrowed" from your boyfriend's drawer, buy your own packs of men's boxers, or prefer the female-friendly fit of boy shorts, there's a pair of high-coverage low-fuss underwear for every woman out there.
No matter what your preference is, you can't go wrong with organic underwear made with hemp. You already know I'm partial to boy shorts underwear, but women can of course shop styles like mens boxers and mens boxer briefs, too!
What's your favorite style of underwear? Have you tried boxers or boy shorts before? Let me know in the comments!
---