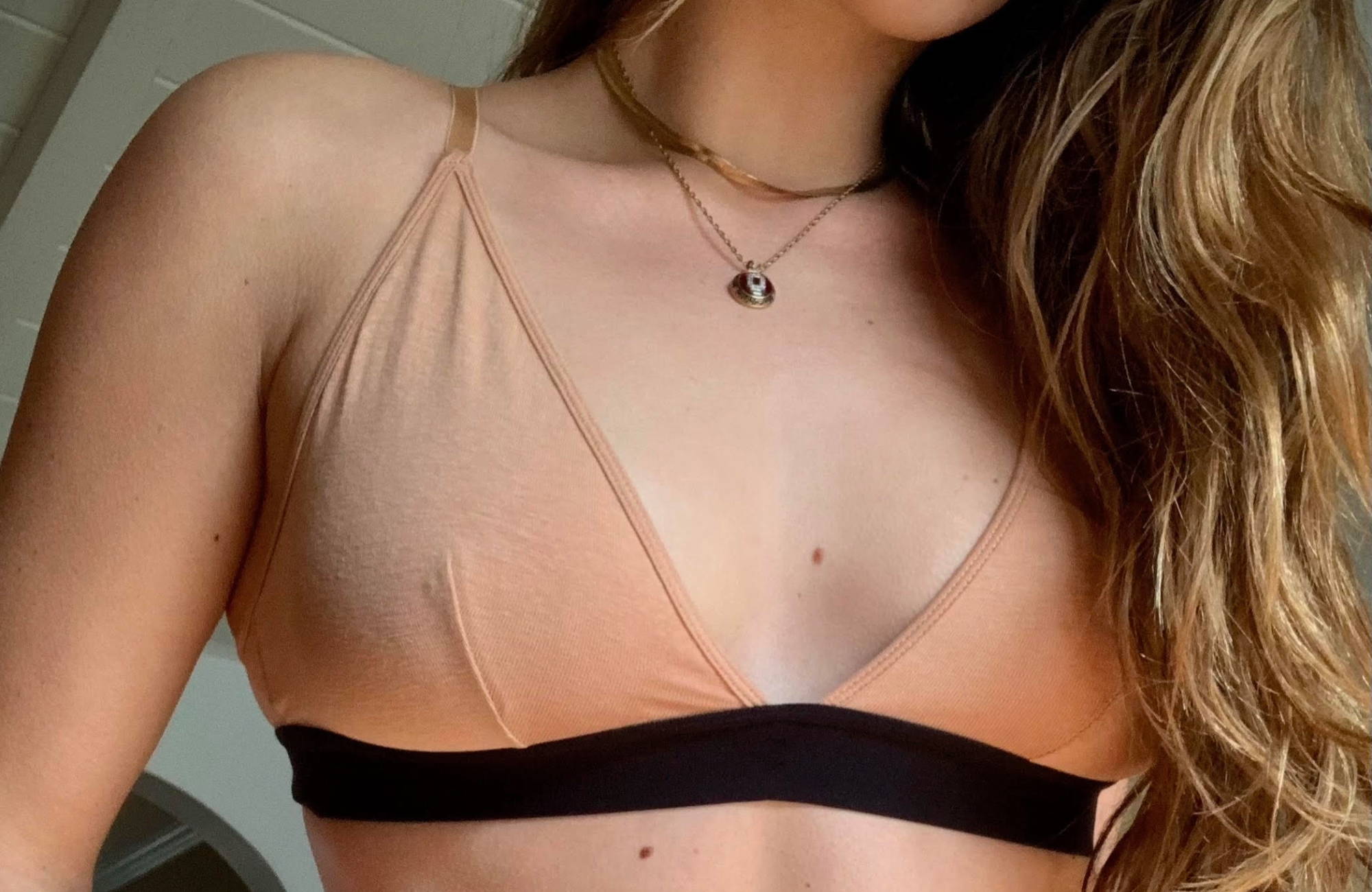 Ah, the bra…a seemingly simple contraption that can be deceptively difficult to unhook if it's your first time.
You might have recently started wearing bras and are wondering how best to unhook one without dislocating a shoulder. Or you might be looking to smoothly take off another person's bra with grace like the charmer you are.
Either way, here's our guide on how to take off a bra.

We'll start off simple with the anatomy of a bra and the two-handed method for unhooking a bra. Then, we'll move into the choppier waters of taking off a front clasp, a triangle bralette, and a racerback bralette. We'll end our journey with the infamous one-handed method. Show off your new party tricks at an underwear party (consensually of course)!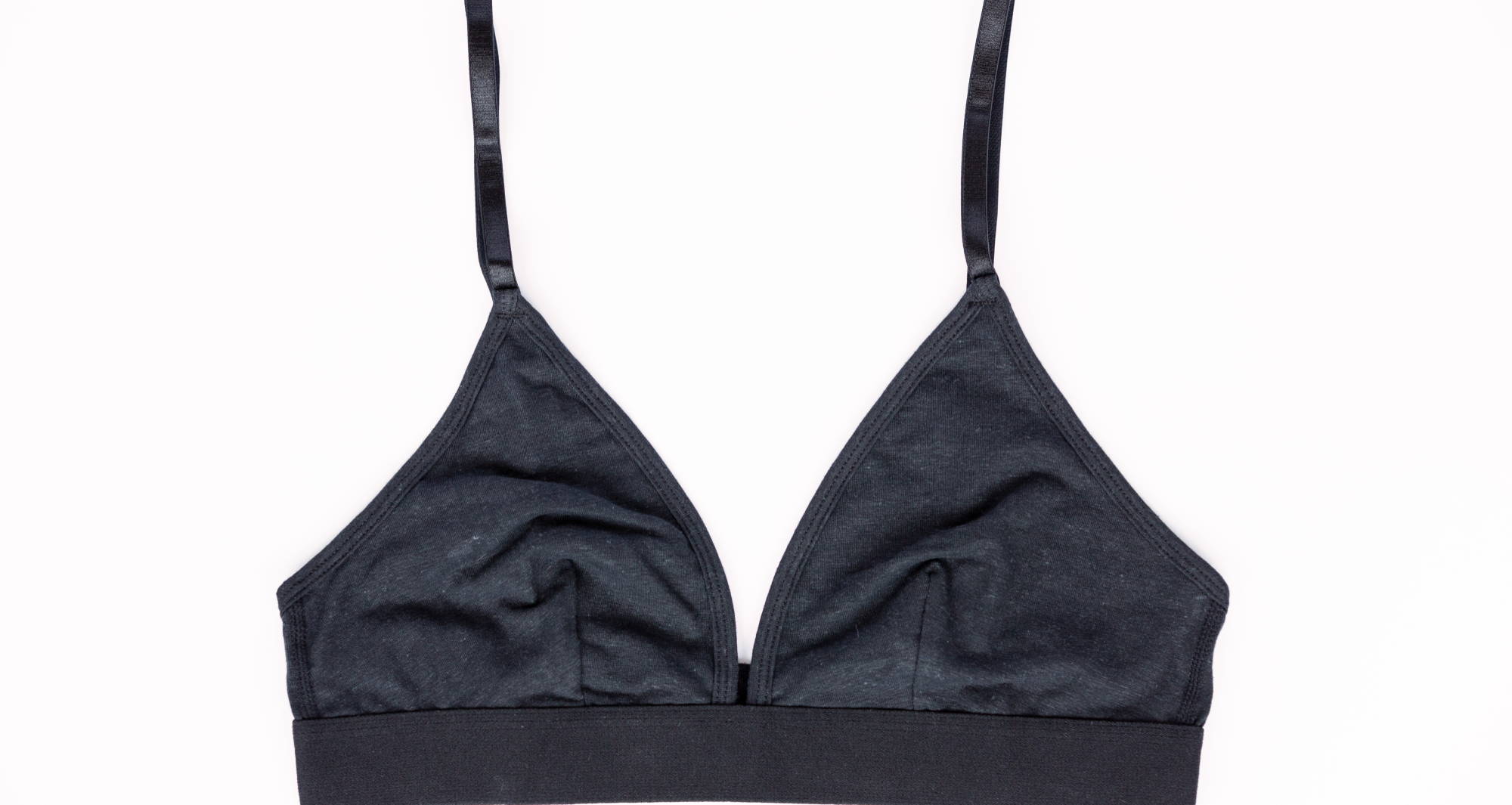 Welcome to class! While learning how to take a bra off might seem like all fun and no work, you must familiarize yourself with a bra before learning how to take one off. If you can't find a non-creepy way to check out bras, here are the basics.
The cups of a bra are where the breasts sit. They're pretty irrelevant to learning how to take off a bra, but they'll help you locate the clasp of a front-clasping bra. They're usually the culprit when your bra outline shows through shirt.
We all know what a strap is. They're the over-the-shoulder bit of the "over the shoulder boulder holder." There's generally no need to know more if you're learning how to take off a bra.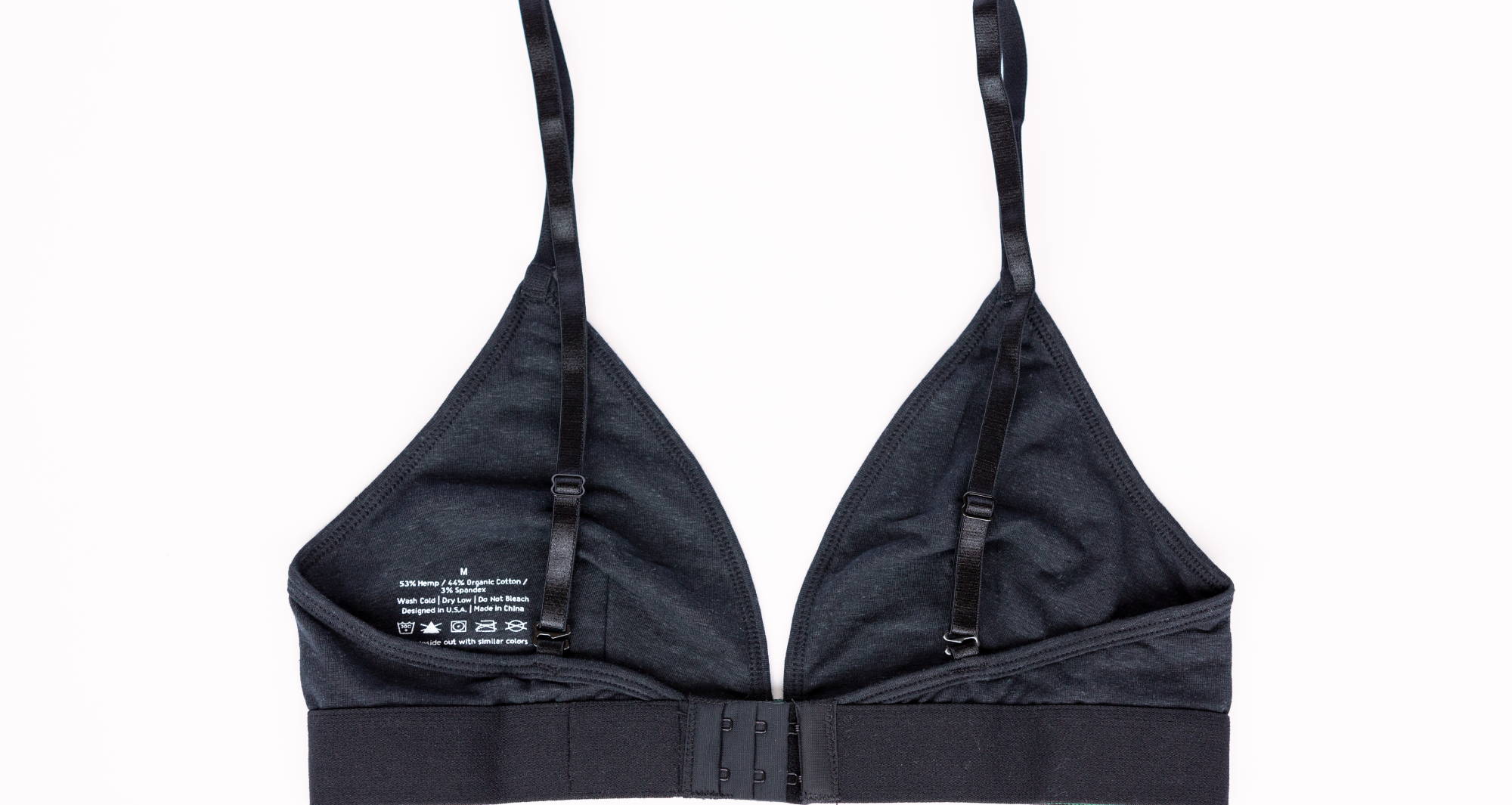 This is the piece of fabric that goes all the way around the torso. It works as the main support for a bra, connecting the cups underneath. For learning how to take off a bra, you should know it's home to the all-important bra clasp.
The clasp is the connection piece of the bra. It's what you'll be working with when learning how unhook a bra. On most bras, you'll find the clasp on the back of the bra, in between where the straps connect to the band.
They're typically made up of two to five hook and eye connections. Usually, you'll find about three sets of these connections that allow you to change the band size of the bra.
Sometimes, you'll encounter a front-clasp bra. These clasps are slightly different, but I'll give you the full lowdown on those below.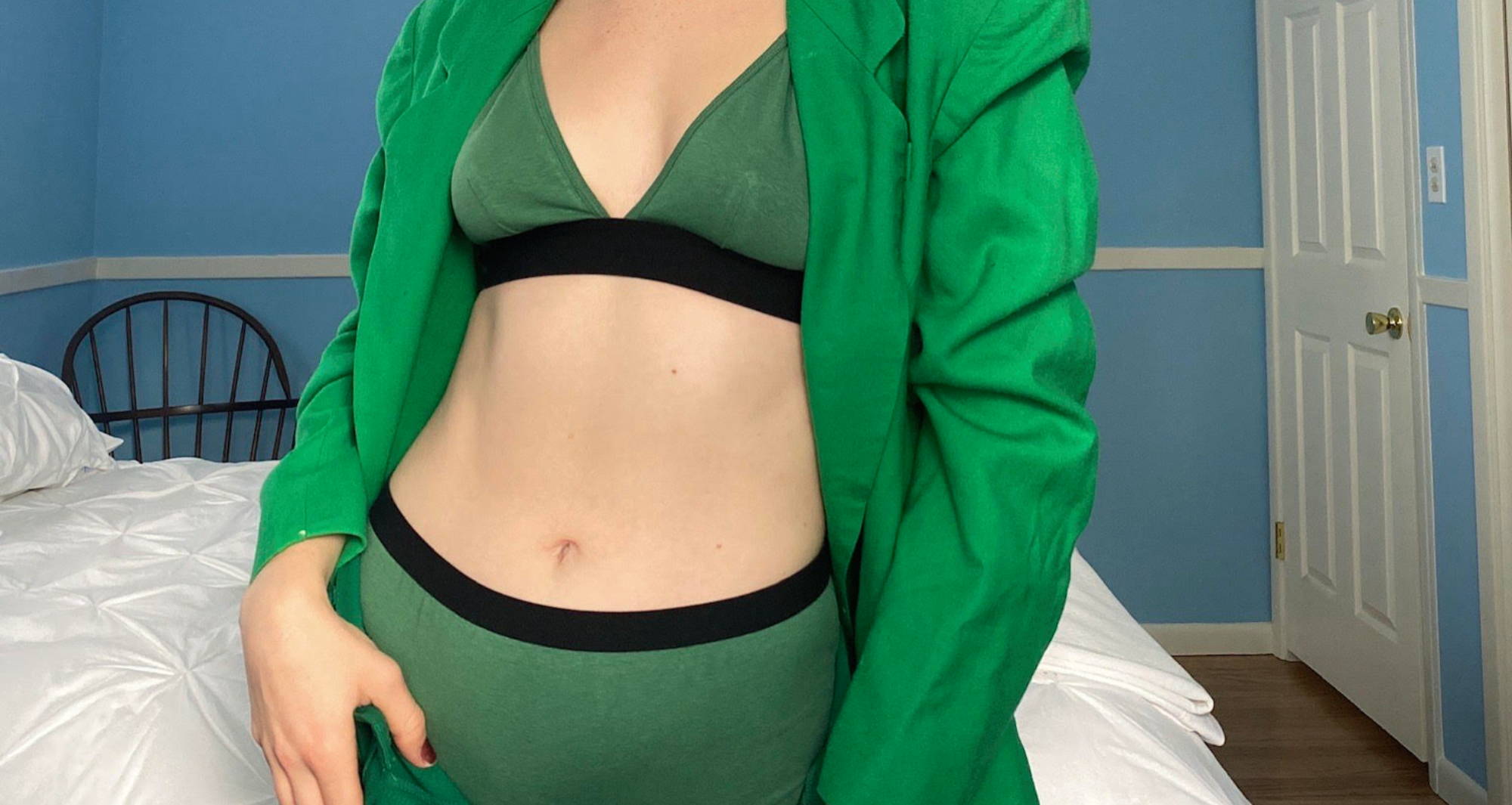 Okay, now that we have Bras 101 complete, it's finally time to learn how to take a bra off. I'll go step by step, so you can follow along at your own pace.

1. PLACE ONE HAND ON EACH SIDE OF THE CLASP.
You'll want to pinch each side of the band between your thumbs and side of the knuckles on your pointer fingers.

2. PUSH YOUR HAND TOWARDS EACH OTHER
By pushing your hands together, you'll start to release the hook from the eye of the clasp.

3. SLIDE THE SIDE WITH THE HOOK AWAY FROM THE BACK
To fully release the clasp, you'll have to bring the side with the hook, typically on the right side of the body, away from the eye of the clasp. This is best done by bringing it away from the back, while keeping the eye side still.

HOW TO UNHOOK A BRA WITH A FRONT CLASP
If you were properly fitted for a bra and your straps still won't fit, try to remember when you bought it because most likely, it's too old.
Listen, we've all been there–hanging onto a bra you first bought in high school is a pretty common thing to do. First of all, bras can be expensive! Plus, going bra shopping might be more painful than a root canal. Okay, okay, I'm exaggerating, but I seriously hate bra shopping.
For whatever reason, you may be working with some pretty old bras. Because most bra straps are made at least partially with elastic, they will lose their elasticity over time. If you can pull your bra strap over your ear even on the tightest setting, it's time for a new bra.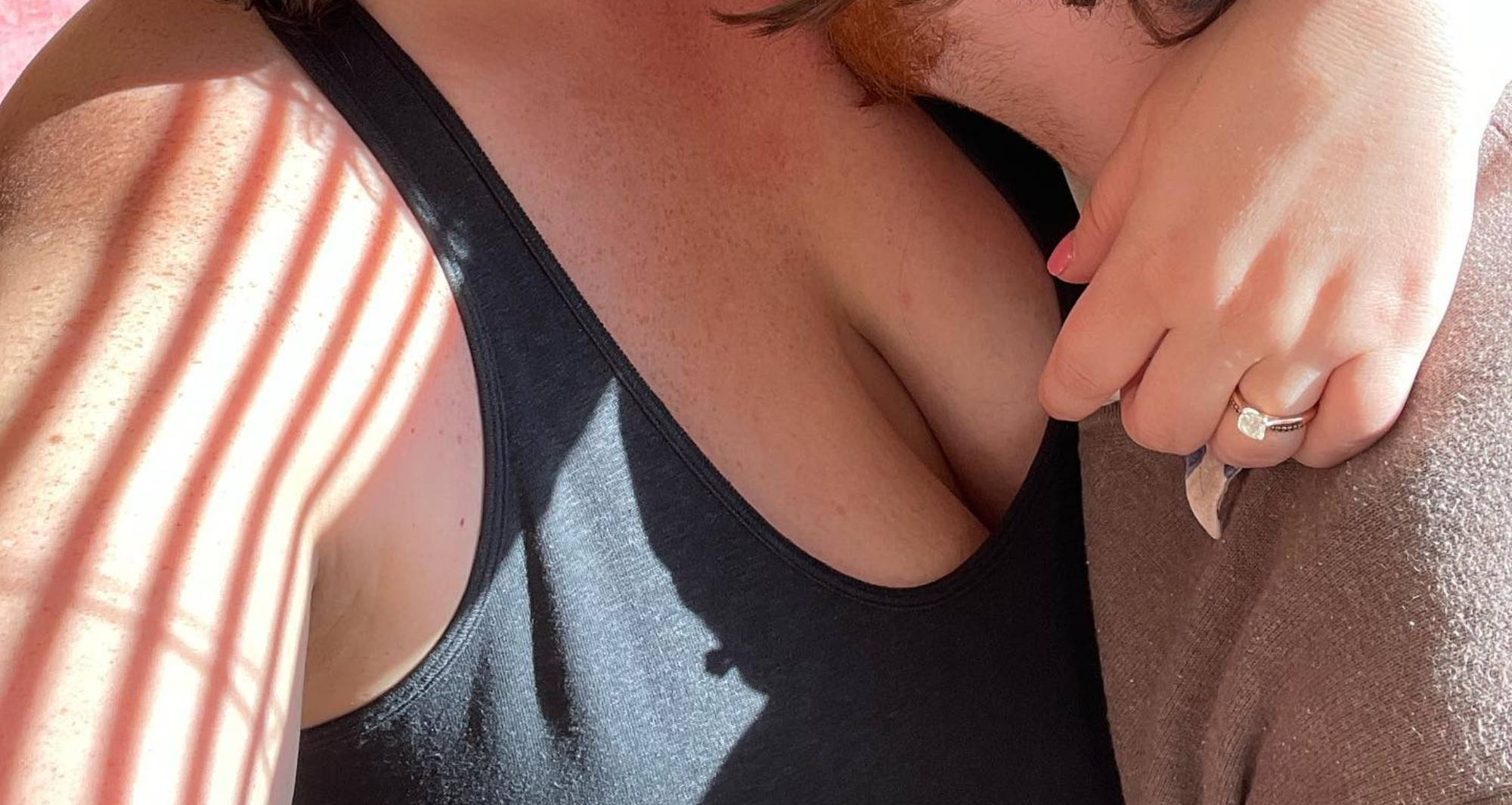 Less popular, but common enough that you'll come across it every once in a while is the front clasp bra.
If it's not yours, it may seem daunting to unhook because you'll have an audience staring down at you. Luckily, front clasp bras are very easy to undo.
The clasp will be located between the bra cups. Usually it's metal or hard plastic and snaps closed.

2. PLACE ONE HAND ON EACH SIDE OF THE CLASP.
Because most front clasps are snap clasps, it's a two hand job even for the pros.

3. PUSH THE TWO SIDES TOGETHER, PUSHING THE CLASP AWAY FROM THE BODY.
Once you have the clasp in your hands, push your hands together, so the clasp comes away from the body until it unlocks. It'll be very obvious that the clasp has unlocked because it'll usually make a snapping sound.

4. SLIDE ONE SIDE UP AND THE OTHER DOWN.
Every bra is different, so you won't know which side to pull up or down if it's your first time. Simply start with sliding one side up and the other down. If you meet resistance, try the other way.

HOW TO TAKE A NO CLASP BRA OFF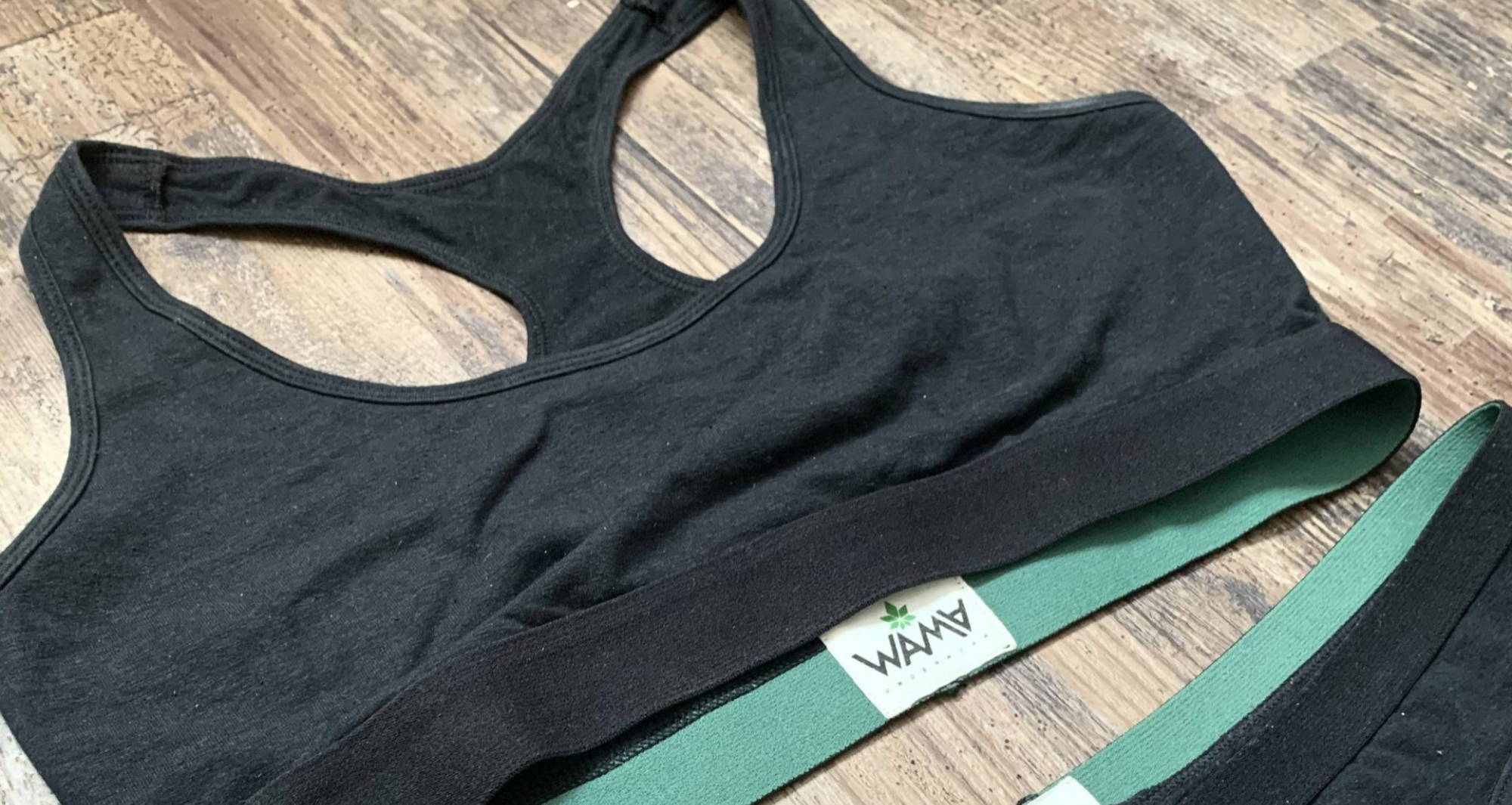 As more and more people start to stray away from the dreaded underwire bra, sports bras and other bras without clasps, like a hemp bra, are becoming more popular. These types of bras are taken off like a t-shirt—straight over the head. Simple, right?
However, if you're attempting to take off somebody else's sports bra or bralette, proceed with caution.
Sports bras with a lot of compression can lead to a gymnastics routine complete with full body stretching, endurance training, and high intensity cardio–especially if the bra wearer happens to be sweaty before starting (IYKYK). Your job is to be patient and look away if the process starts looking more like a trapeze stunt gone wrong than a sultry montage.
If instead you're working with something like the a bralette, be careful taking it off over their head. You don't want to rip their favorite bralette in your excitement. Trust me, nobody can stay focused on other activities when thinking about having to buy a new bralette.

ALTERNATIVE METHOD FOR TAKING A BRA OFF
If you can't quite get your bearings while the clasp is behind you, there's another way to remove your bra.
Begin by slipping your strap off of your shoulders. Then, slide your band around to the front. Once you have the clasp in front of you, simply undo it and be on your way!

HOW TO TAKE OFF A BRA WITH ONE HAND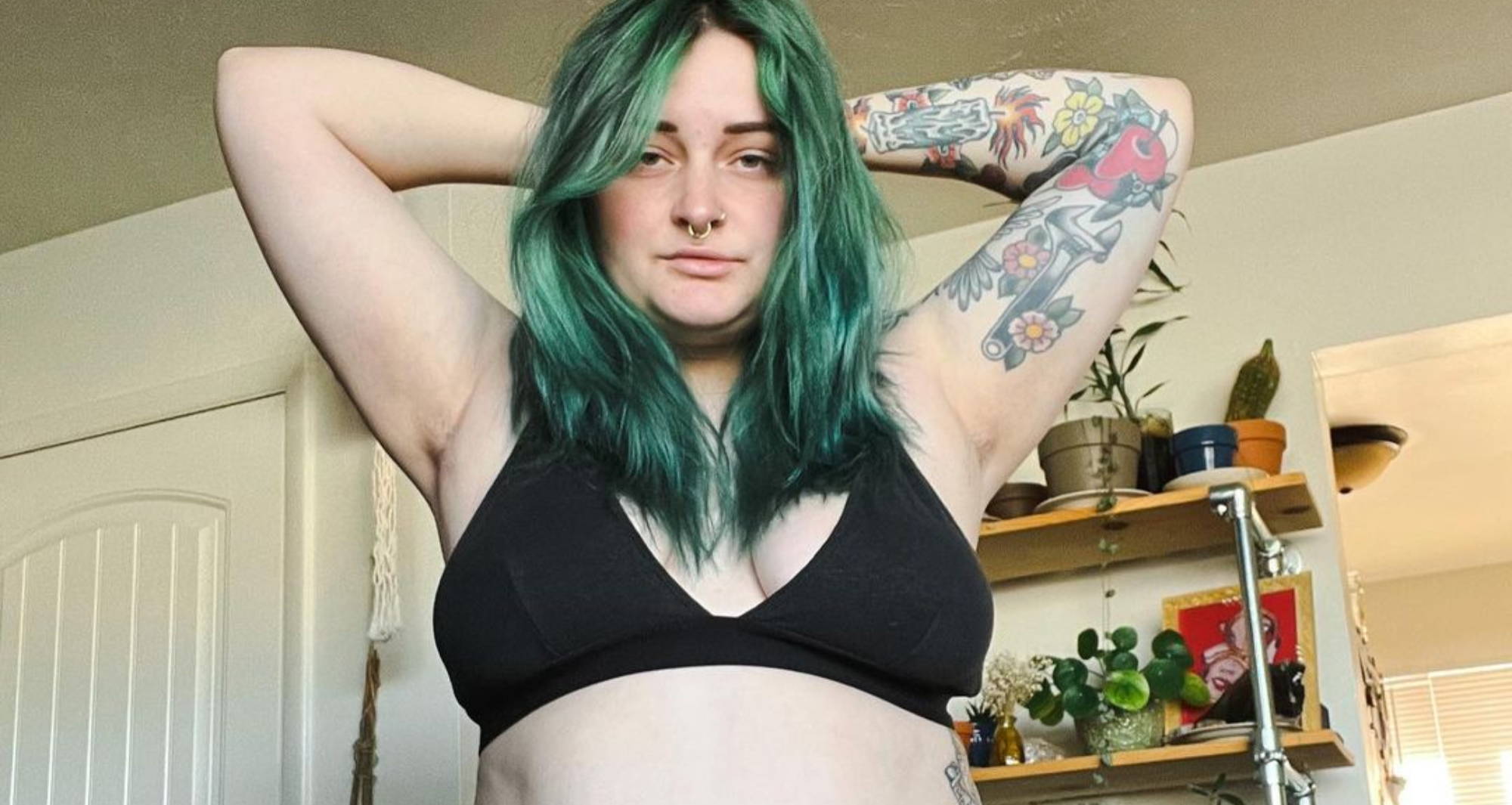 So…you've mastered the art of unhooking a bra. Heck, you could teach a lesson on how to take a bra off at this point.That just means it's time to step up your game. Unhooking a bra with one hand is a tried and true method of charming the pants (well, bra) off of someone.

1. PUT YOUR FINGERS AND THUMB ON EACH SIDE OF THE CLASP
Instead of using each hand to unhook, you'll use your thumb on one side and your fingers on the other. Your fingers will go underneath the band, while your thumb will rest on top.

2. PINCH YOUR FINGERS AND THUMBS TOGETHER
This will bring the clasp together, starting to release the hooks from the eyes. You'll need to get just the right movement, but practice makes perfect!

3. SLIDE THE HOOKS FROM THE EYES
Using your fingers to keep that side still, slide your thumb out in order to bring the hooks away from the eyes.
Boom, done! Now you have a very impressed partner!

WHAT TO KEEP IN MIND WHEN UNHOOKING A BRA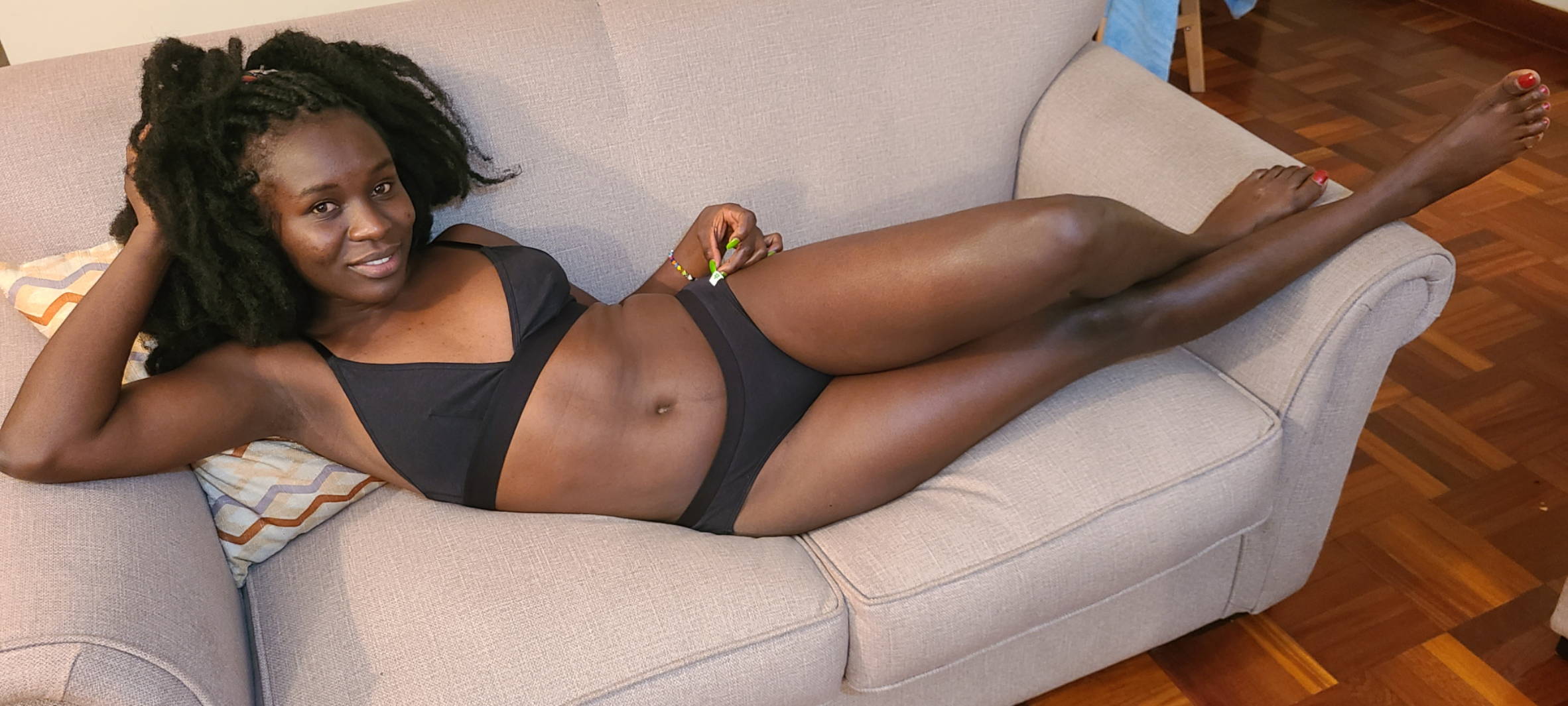 Most bras have two hook and eye connections on the band, however, some have up to five. Don't panic! If there's multiple connection points, you'll want to be sure that you've unhooked all of them before trying to take the bra fully off to avoid a less than graceful dismount from your bra removal service.

Sometimes when a bra is older, the hooks can become bent. Bent hooks can be especially difficult to unhook, so you can always resort to the overhead method of removing a bra if time is sensitive. Just make sure the bra-wearer is okay with it. Bras can be expensive, so be gentle!

For strapless bras, halter bras, or any other back clasp bra, you remove it like any normal bra.

If you have trouble with removing a bra because of a disability or recent injury, no worries! Look for a specially made bra

that is specifically made to be taken off easily with two fingers–no wizardry needed!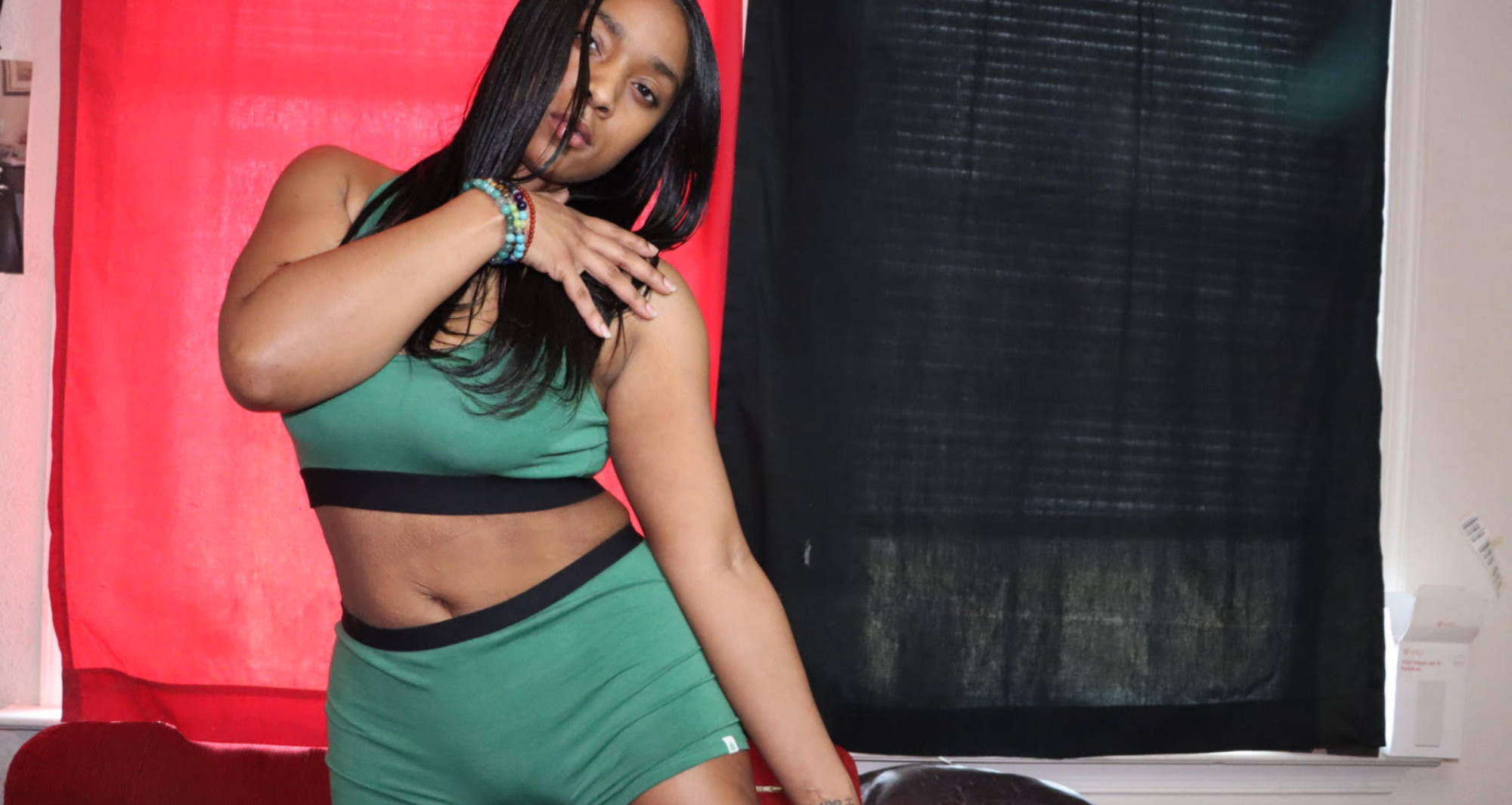 If you're still nervous about not knowing how to take off a bra in the moment when it counts, just remember this person wouldn't be asking you to take off their bra if they didn't want you to!
Just breathe. If you fumble your first time, laugh it off! The only thing more attractive than a seamless bra removal is a person who knows how to laugh at themselves.
If it's your first time to take off your own bra, then take your time and figure out the best method for you! Some people prefer unclasping behind their back, while others (me!) have to see the clasp to be able to undo it. My brain just can't compute what my hands are doing unless I'm seeing it.
What's a better trick to show off to a new partner— Being able to take off a bra with one hand or tying a cherry stem into a knot with your tongue?
---
---