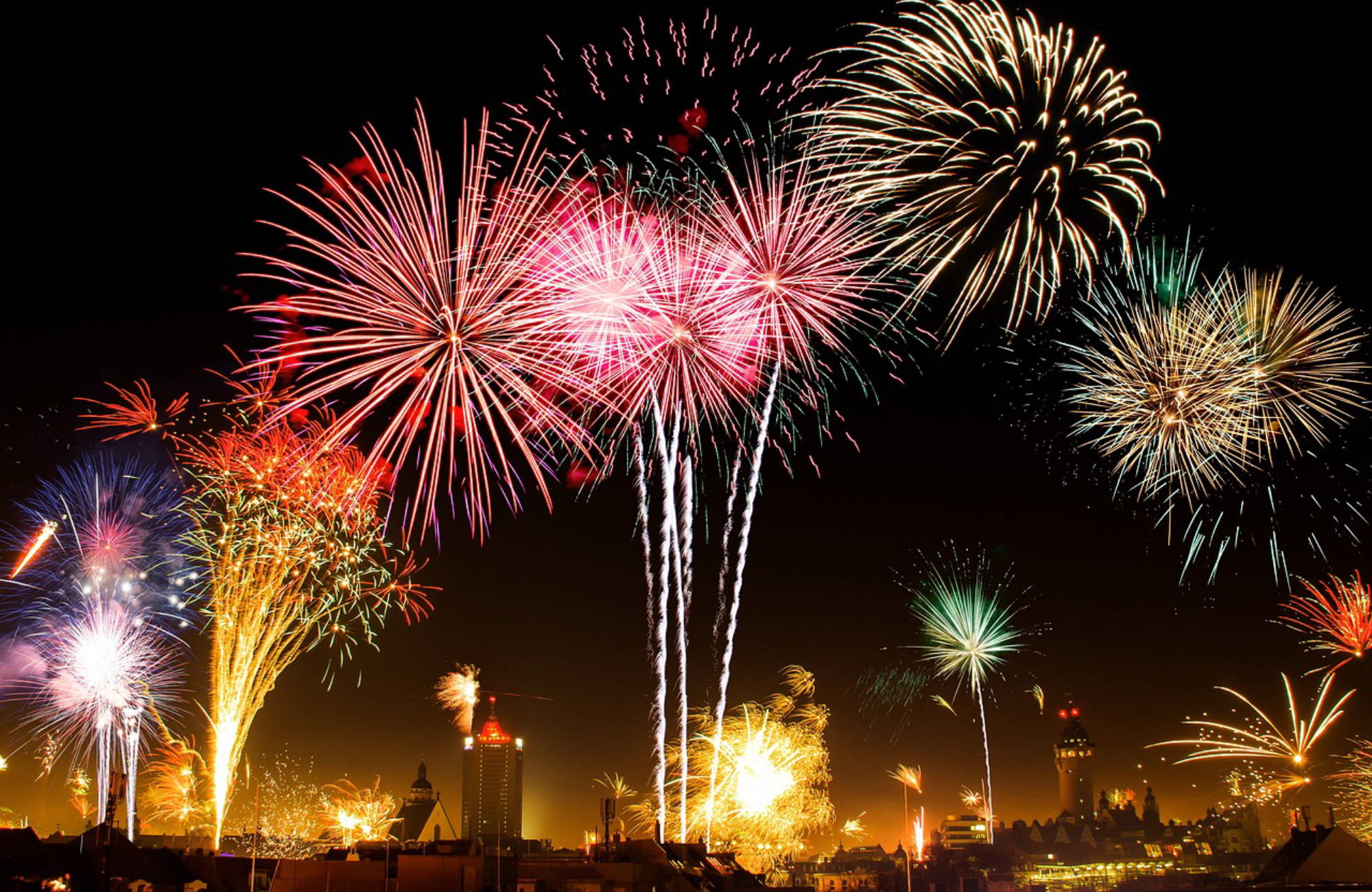 Ahhhh, New Year's Eve! A time to plan for the future, look back at the past, and enjoy the present. And for some of us, time to take part in traditions to bring some extra good luck in the new year. This year, my good luck charms begin with my undies! Did you know that your new year's underwear color can set you up for the year you want? That's right, you can ring in the new year right by wearing the right color underwear.
Beyond color, you can also start off on the right foot by choosing sustainable underwear made of natural fabrics like hemp fabric. I love the high-waisted underwear for extra tummy support for when I scarf down a few too many appetizers, but you may prefer mens boxers or even thong underwear. No matter what style you choose, you'll be comfy and cool all while saving the planet! Is there any better luck than that?
With that freebie tip, let's get into what color underwear to wear on New Year's Eve for the best 2023 possible!

WHAT YOUR NEW YEAR'S UNDERWEAR COLOR MEANS
If you're anything like me, 2022 was full of highs and lows. But I'm looking for a little extra luck in 2023. That's why I'm paying attention to the color of my undies before going out. Read below to find out underwear color for new year's meanings, so you can choose yours carefully!

WEAR GREEN UNDIES FOR A YEAR OF CHANGE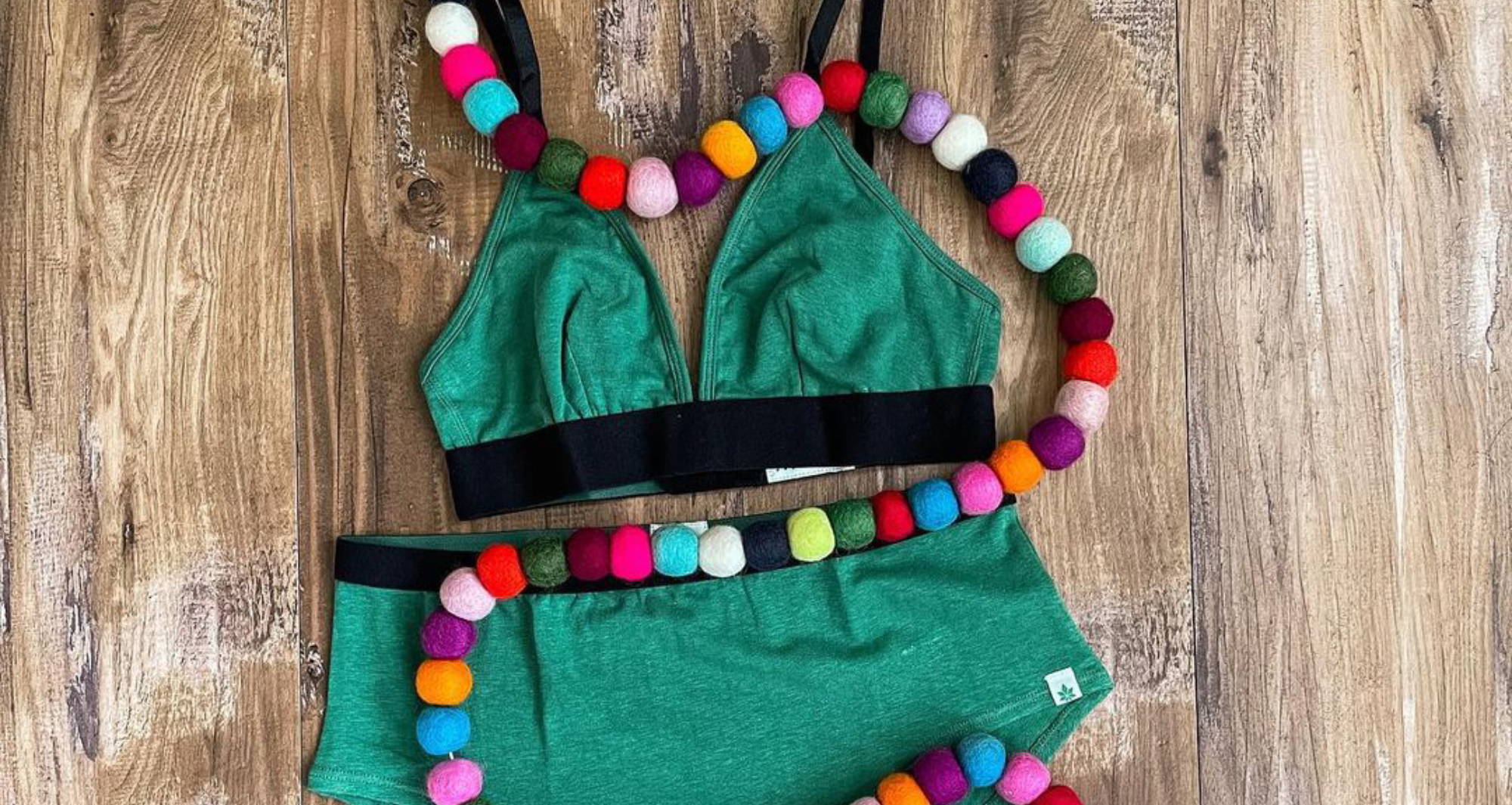 Green represents growth and renewal. Think of a lush green forest, or your favorite potted plant sprouting a new leaf. But wearing green underwear won't turn your life upside down. It's still a very grounded, stable color. Green also helps you focus and relax. And it's a very positive color, so it can bring you hope.  
Wear green undies if you're stuck in a rut or feel yourself holding back from exciting opportunities. They're perfect for when you're in a period of life with a lot of stress about the future. And in cultures in the Middle East and Asia, green represents fertility. If the change you're looking for is a new member of the family, make sure to wear green undies for New Years!
CHOOSE BLACK UNDERWEAR TO ACCOMPLISH ALL YOUR GOALS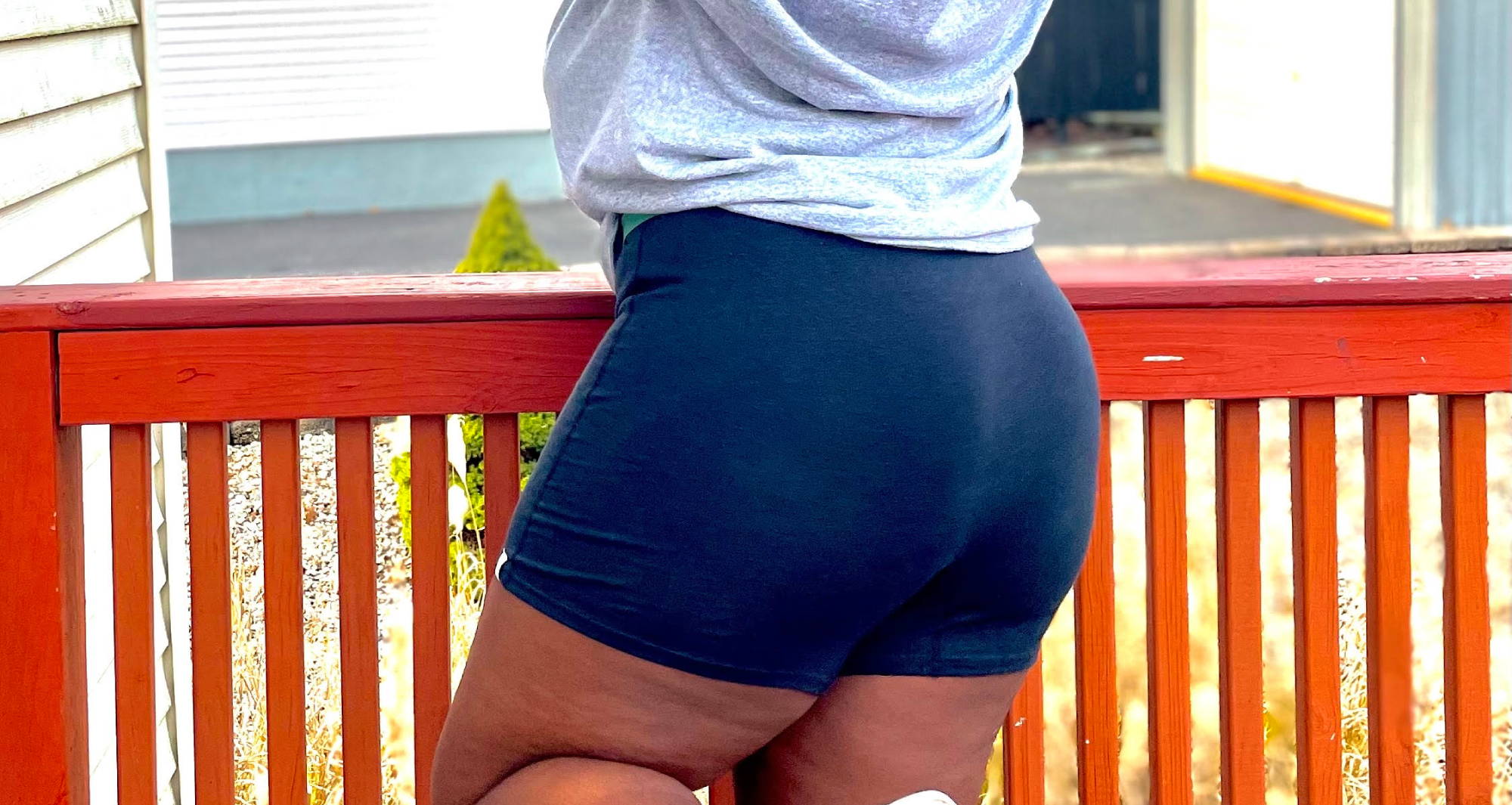 Black is a powerful color. It represents discipline and strength, AKA exactly what you need to chase after your goals. In China, black can bring good health and prosperity, which is what you'll have after accomplishing all of your goals. And in many African cultures, black represents maturity, which is what you'll need to reach your loftiest dreams. So if 2023 is the year you want to take life by storm, make sure you're rocking black undies!
Of course, black can also represent mourning. But that doesn't have to be a bad thing. Mourn your 2022 self because they're gone. This is a time for new beginnings, which is SO exciting!

NUDE UNDIES WILL BRING STABILITIES IN 2023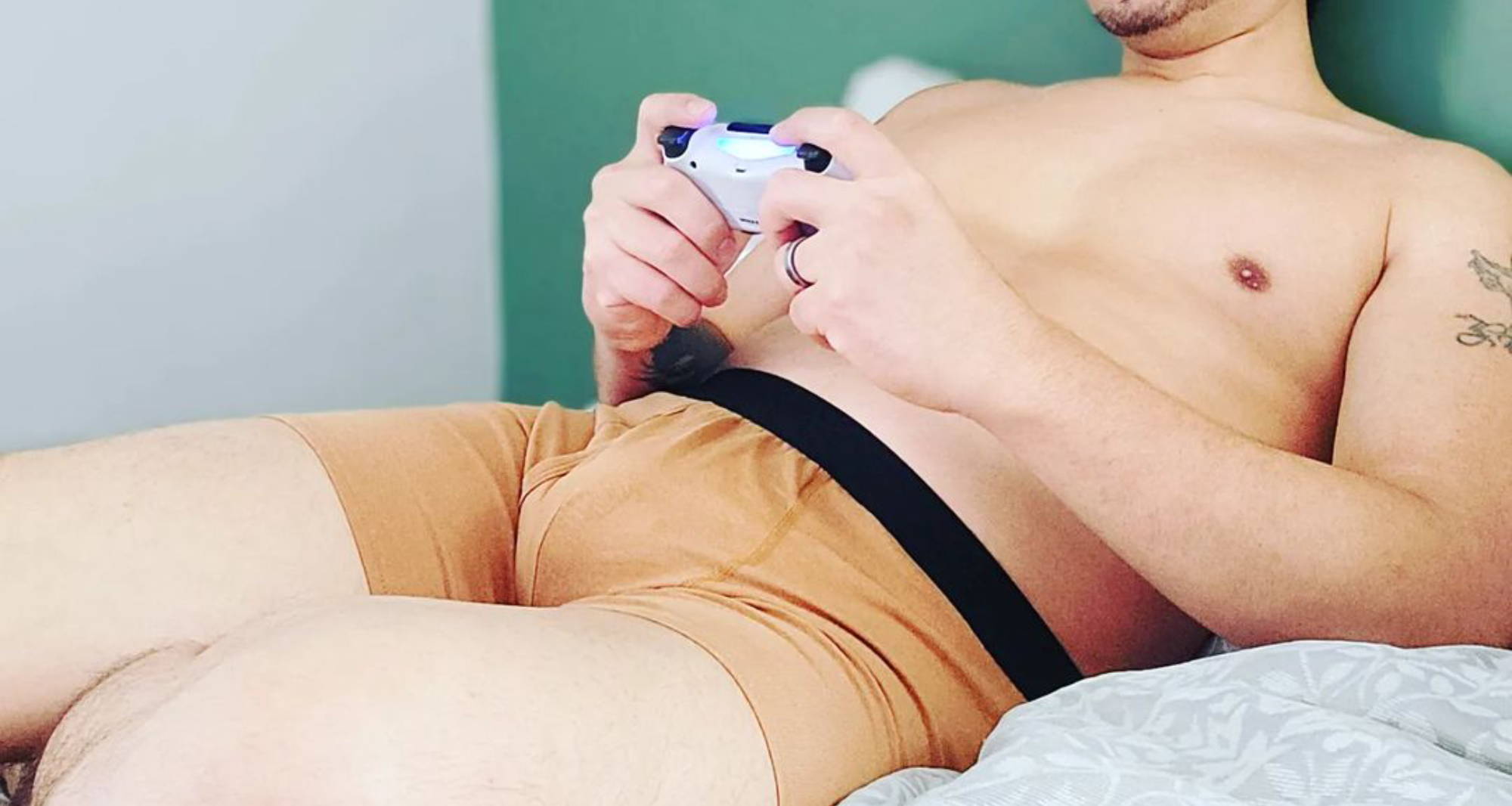 First things first, what color is nude?? In many design contexts, nude is warm, light brown, and close to tan. In the fashion industry, "nude" was historically used for clothing that matches Caucasian skin tones. The racism of that is not lost on ethical brands, which is why our underwear comes in four different shades of nude.
Anyway, if you wear undies that match your skin tone, you'll welcome the new year with relaxation and peace. It represents order, security, and optimism. It can make you more open and vulnerable with people, so you can deepen your relationships and make them even more rock solid. So if you're looking for a 2023 with lots of comfortable stability, wear nude undies on NYE!

WEAR PURPLE UNDERWEAR TO EMBRACE YOUR INNER ROYALTY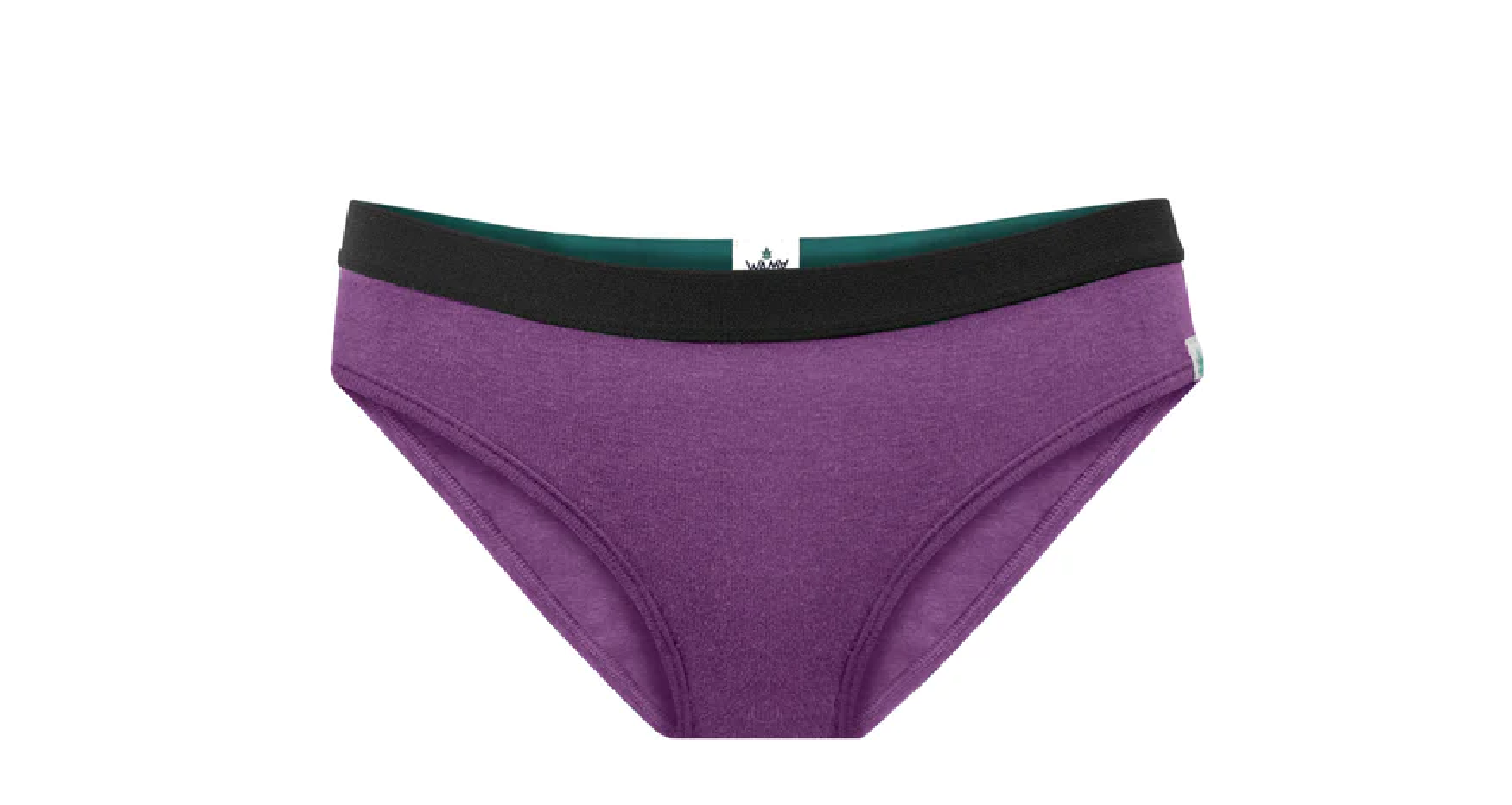 Purple is the color of regal luxury in pretty much every culture in the world. In the Middle East, purple means wealth. Purple is for people wanting independence, elegance, and power in the New Year. Purple can also represent creativity, so if you want to tap into your inner artist this year, don your purple panties!
There's also a thousand different shades of purple that mean different things. Wearing lavender undies will bring vitality and new beginnings, while indigo panties might bring you a deeper awareness of the world.
YELLOW UNDIES WILL MAKE YOUR 2023 A HAPPIER ONE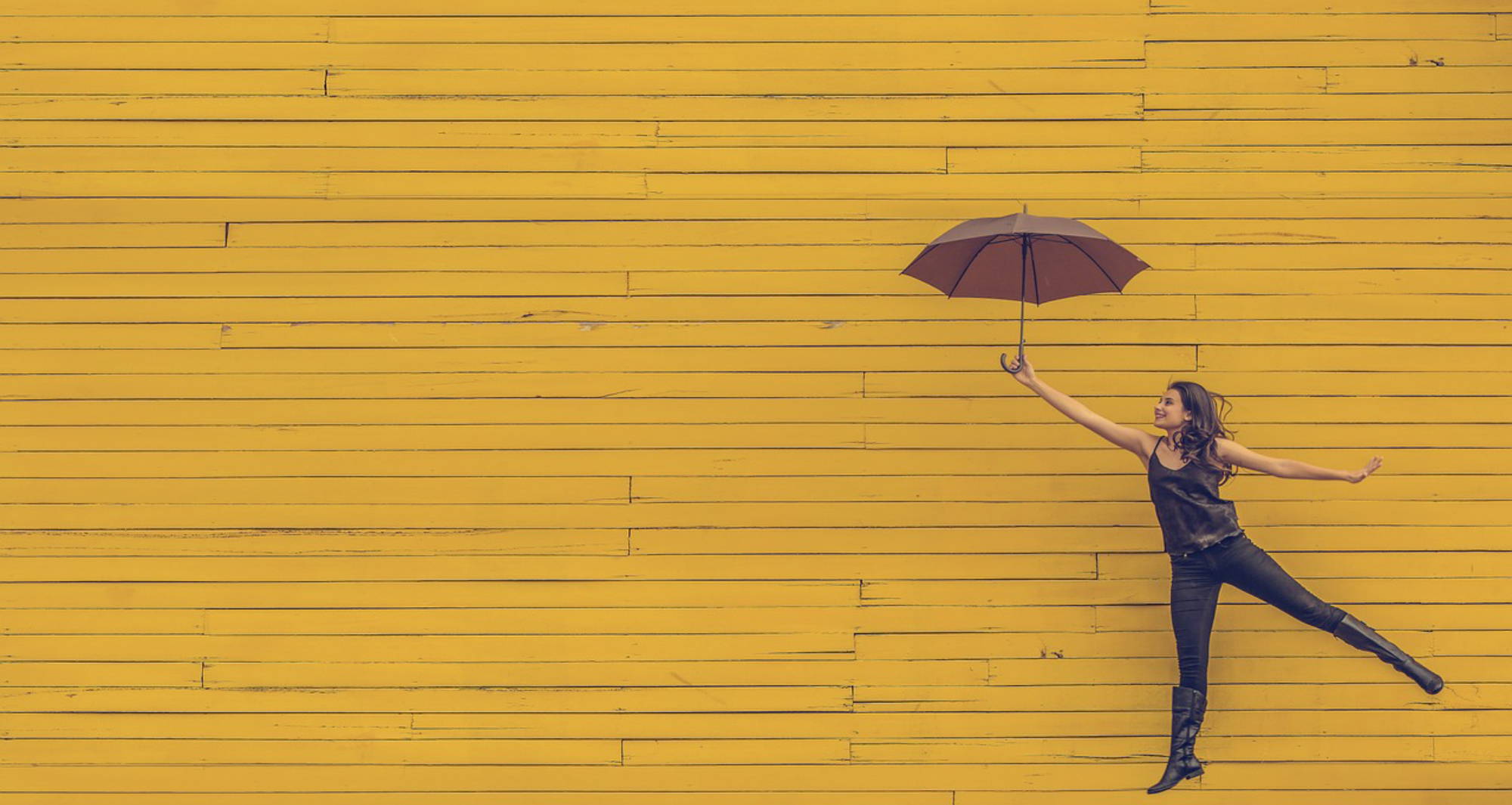 People in Chile and Venezuela wear yellow underwear on New Year's Eve to bring extra luck with love and money (who doesn't need that?). But around the world, yellow represents happiness and confidence in most cultures. It also can bring you more enthusiasm and creativity, so if you had a rough 2022, be sure to ring in the new year with yellow undies.
However, if you're in Egypt or some places in Latin America, you might want to keep your yellow undies to yourself. In those countries, yellow represents mourning or death.

RED UNDERWEAR WILL FIRE UP YOUR LOVE LIFE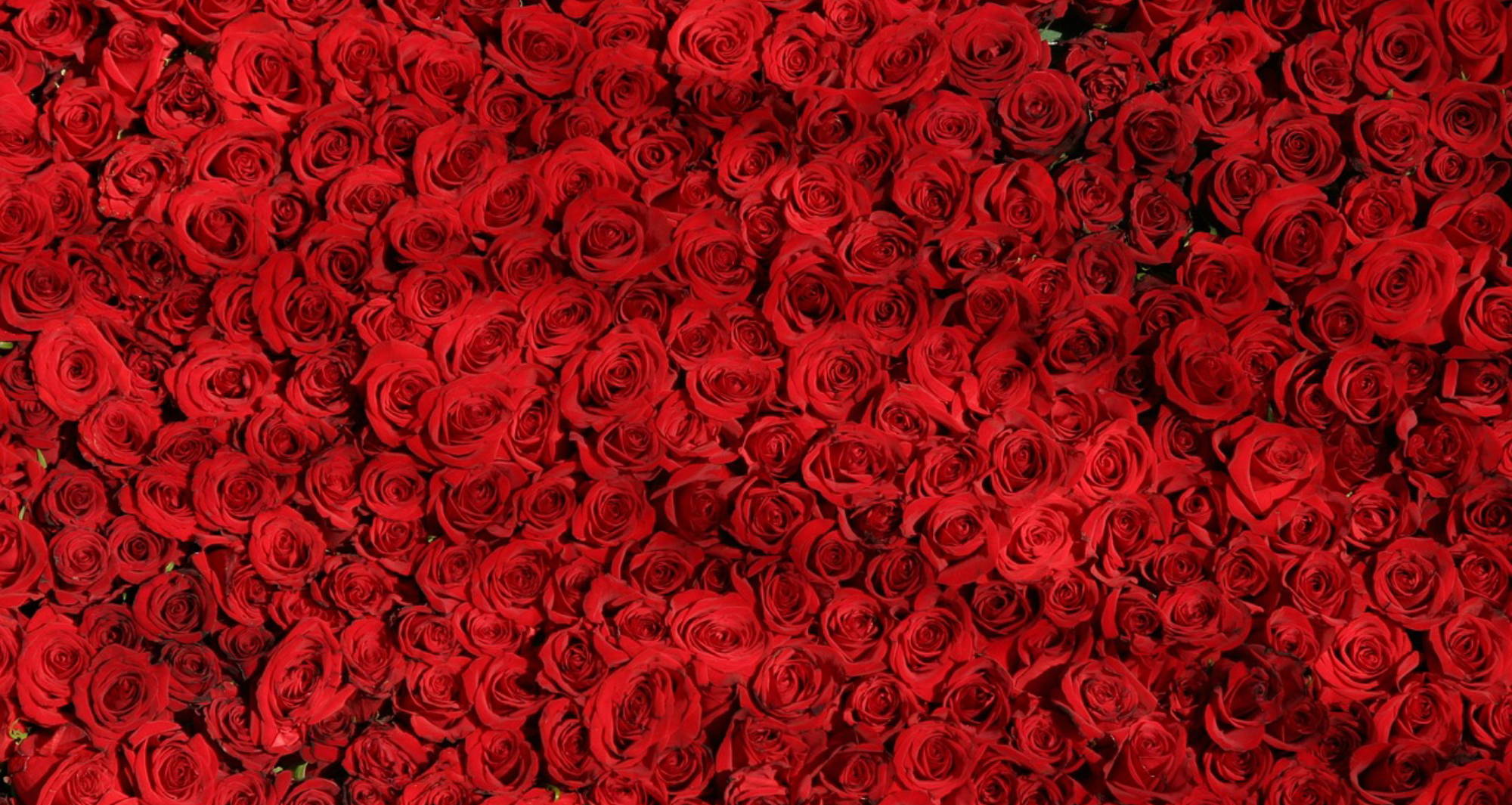 If you need to spice up your life, your new year's underwear color should be red! It represents passion, sexuality, and desire. Channel your main character energy by wearing red undies!. Whether you want to heat up your current relationship, or find the love of your life, red undies will help you do that!
Wearing red underwear is a tradition around the world, but people in Spain take it to the next level. There, you're supposed to wear red underwear, specifically a pair that's been given to you by someone else. Then you're supposed to eat 12 grapes in about 30 seconds for good luck in the new year! Psst…if you want to learn more fun facts, check out our article about underwear facts.

PINK UNDERWEAR ARE AN INVESTMENT IN YOUR FRIENDSHIP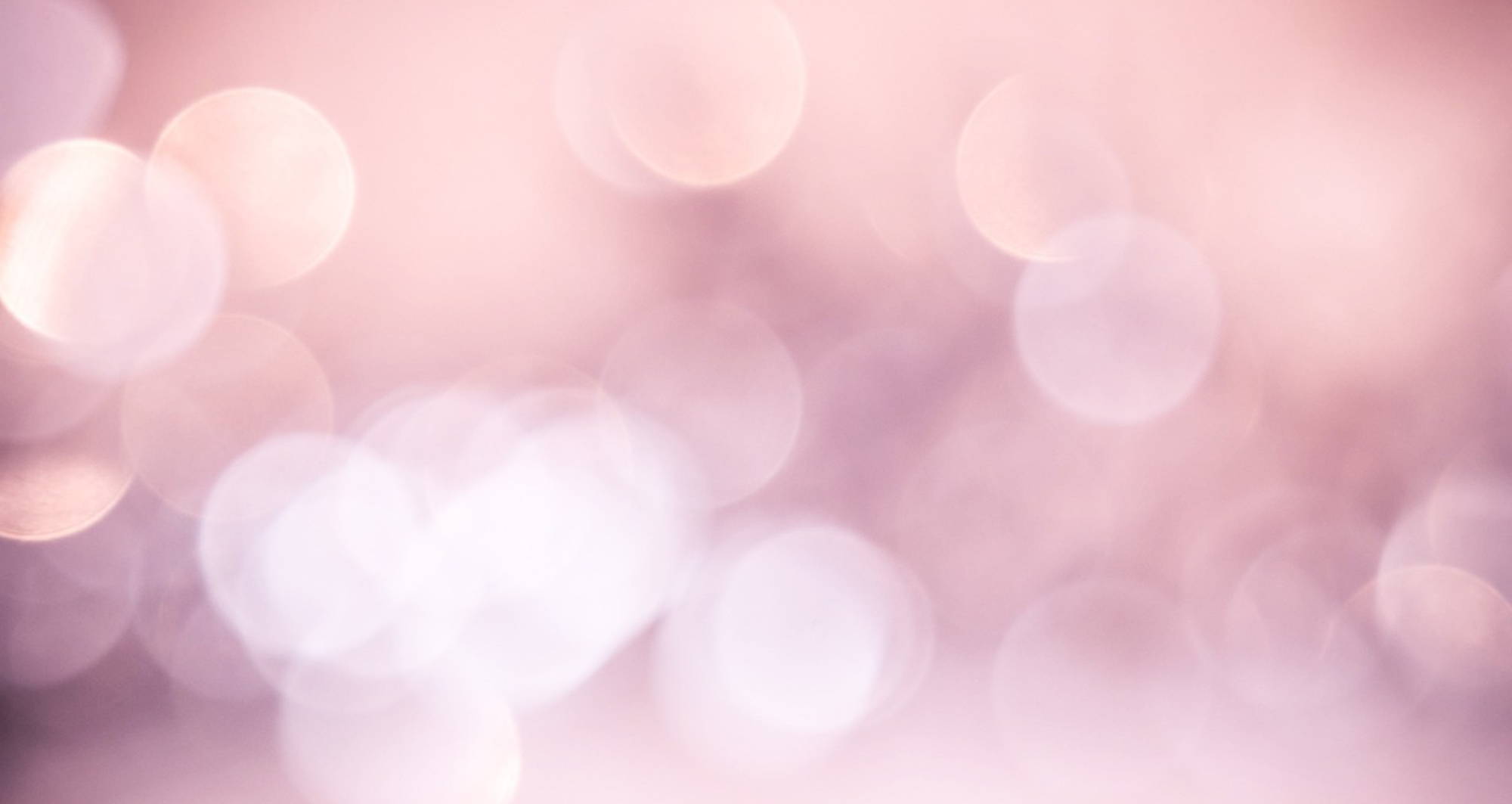 If you want to work on your non-romantic relationships in 2023, choose the slightly softer color—pink—for your new year's underwear color. It's a very calming color and can bring stability to relationships that might've been a bit rocky in 2022. Plus, in South Korea, it represents trust, which is super important in friendship.
Pink also symbolizes fun in North America and Europe, which is ideal for New Year's Eve! If you wear pink undies, your new year's underwear color means a fun and drama-free New Year's Party!

BLUE UNDIES WILL MAKE 2023 THE YEAR OF SELF CARE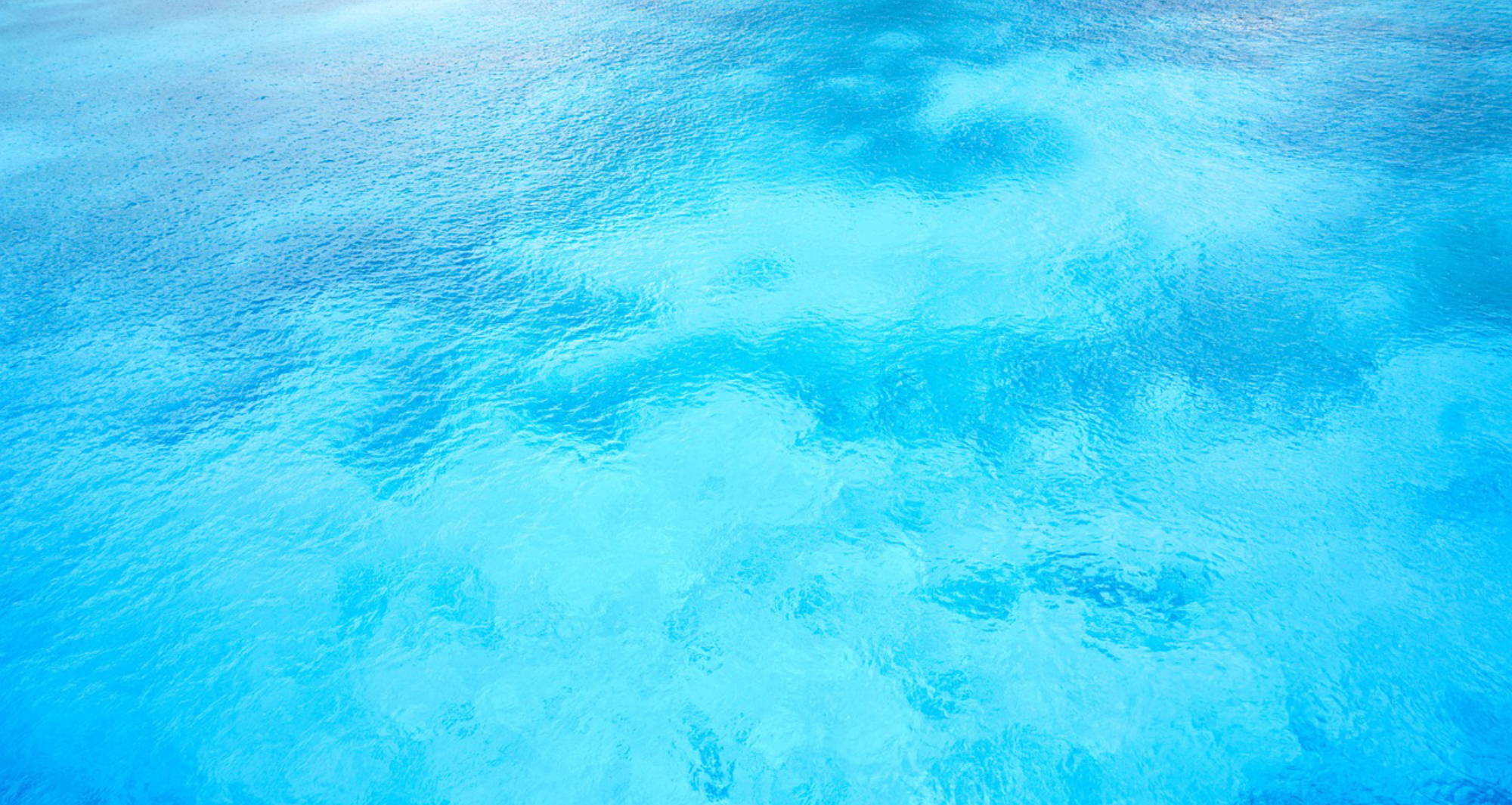 Finally, if you want to focus on taking care of yourself in 2023, your new year's underwear color should be blue! The color blue represents peace and order (I'll take an order of that!). It's also a productive color because it's mentally stimulating. And it calls confidence, loyalty, and trust to mind.
In many Asian cultures, blue represents immortality and healing. In India specifically, it symbolizes strength because it's the color of the god, Krishna. And in Brazil, blue underwear brings health. So if your new year's resolutions include finally putting yourself first, go for blue underwear!
OTHER NEW YEAR'S TRADITIONS TO BRING YOU GOOD LUCK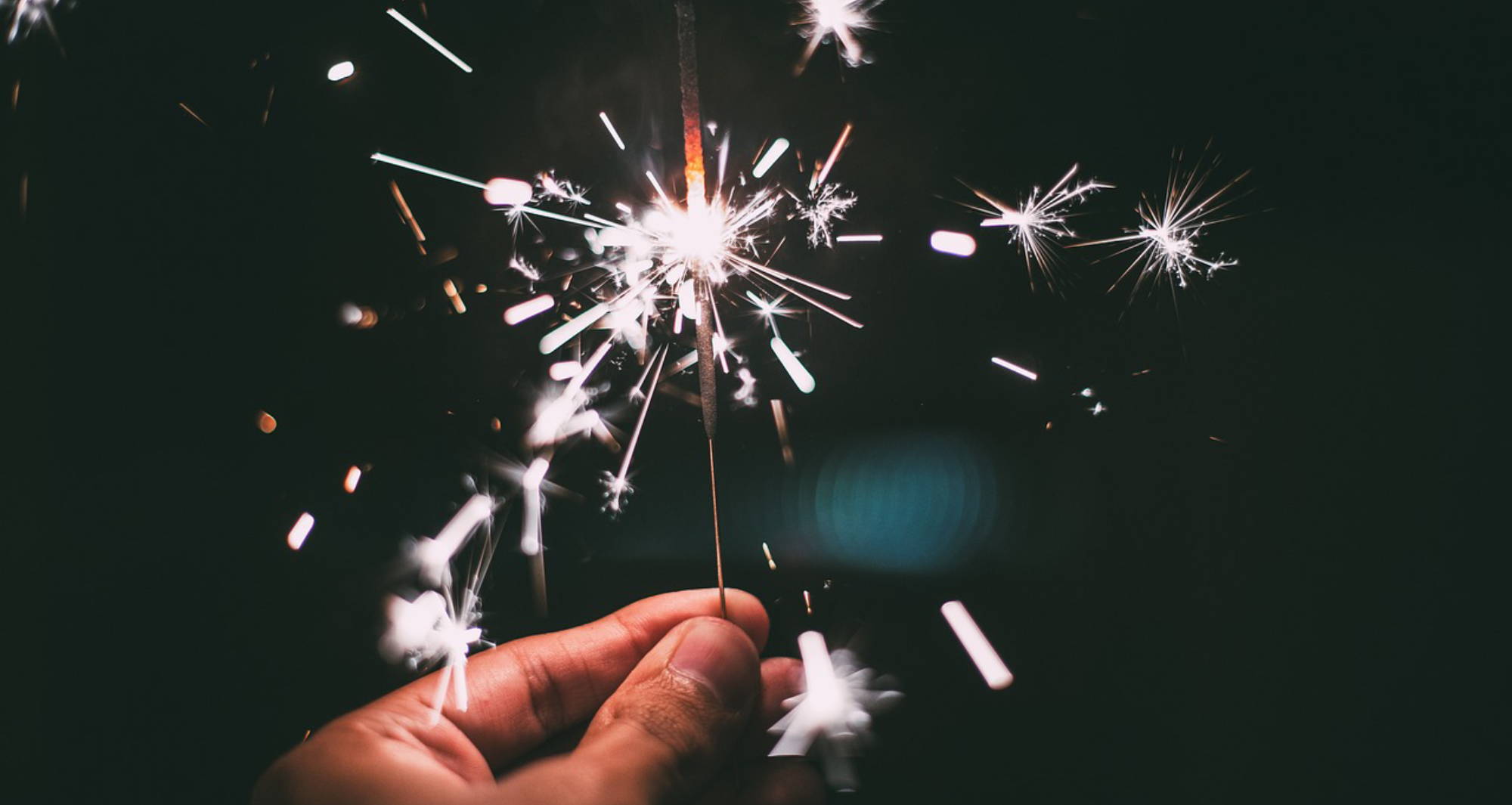 Now that you know all of the underwear color for new year's meanings and you've chosen your ideal pair, let's go over what else people do around the world to ring in a lucky new year!
1. In Brazil, you're supposed to hit the beach on New Year's. Build a small boat with gifts for Yemanja, goddess of the ocean. If the boat doesn't return to you, your New Year's wish will be granted!
2. If you're in the Philippines for NYE, you'll get your daily fruit intake for sure! Fill a bowl with 12 round fruits for each of the 12 months of the year. Eat them over the next few days to welcome prosperity into 2023.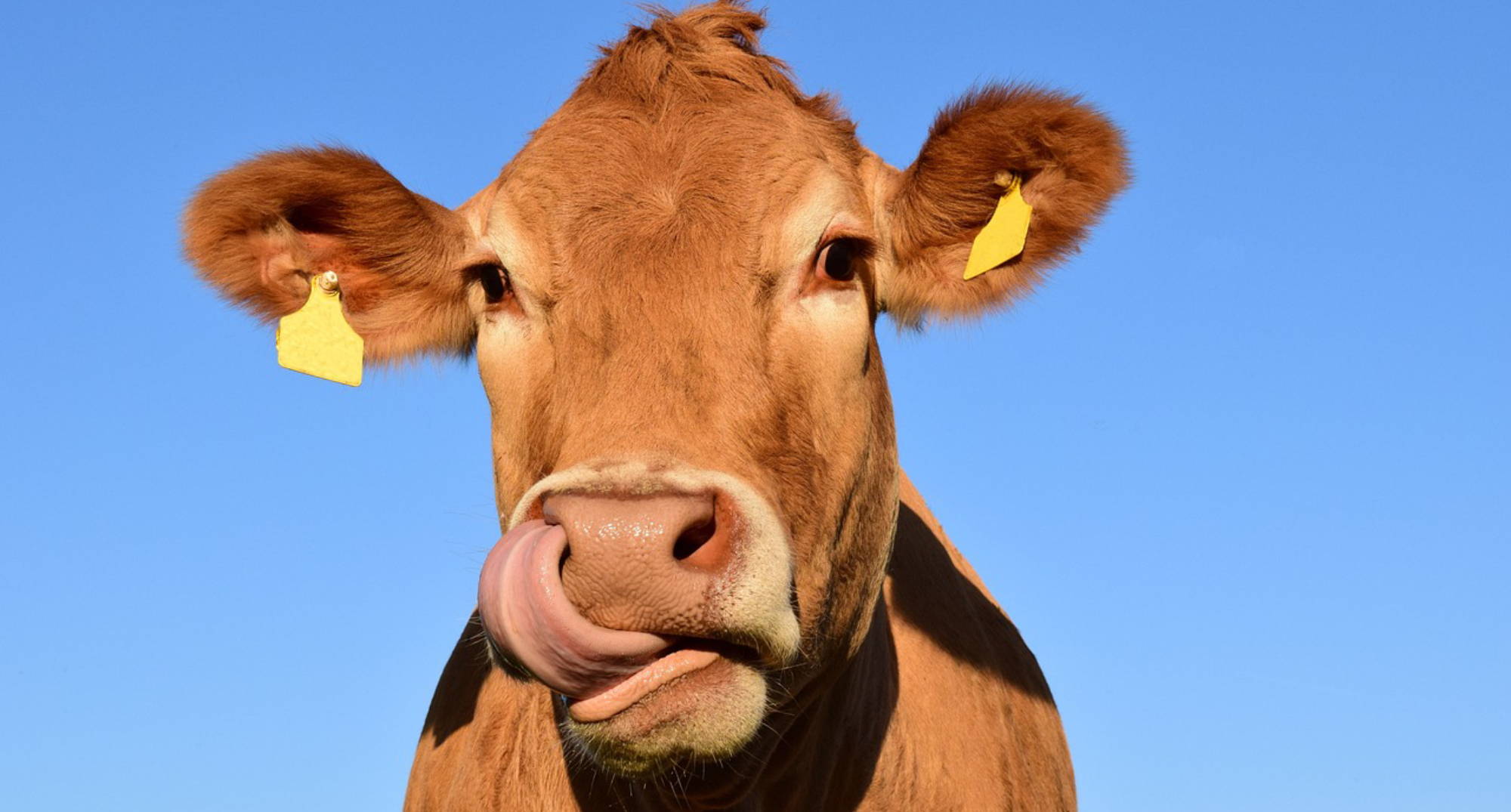 3. It's common for farmers in Belgium and Romania to whisper nice things to their cows to bring good fortune into the new year. The cows apparently love it!
4. Are you beefing with anybody? Bring them to a small village in Peru to settle the argument the old-fashioned way: with your fists! After punches are thrown, you'll drink your anger away and toast to the new year together.
5. Wondering what to do with your Christmas tree once New Year's rolls around? In Siberia, they'll plant them on the bottom of Lake Baikal for good luck. Most years, the lake is frozen over, so don't forget your wetsuit!
6. If 2022 was a tough year for you, just burn it! In parts of Mexico and other Latin American countries, people build human-size dummies and then burn them. You can even make the dummies look like people you don't like.
7. Sing and drink 2022 away in France! You'll gather with friends and family and sing old French folk songs. And of course, you'll have to toast a glass of champagne or two (it IS France after all)!
CONCLUSION: WHAT COLOR UNDERWEAR TO WEAR ON NEW YEAR'S EVE
Your ideal new year's underwear color depends on what you want 2023 to bring. Wear red undies for a boost in your love life or yellow for more happiness! Or set yourself up for success with black underwear for life goals and blue underwear for self-care goals.
What color underwear are you wearing this New Year's Eve? Let me know in the comments below!
---