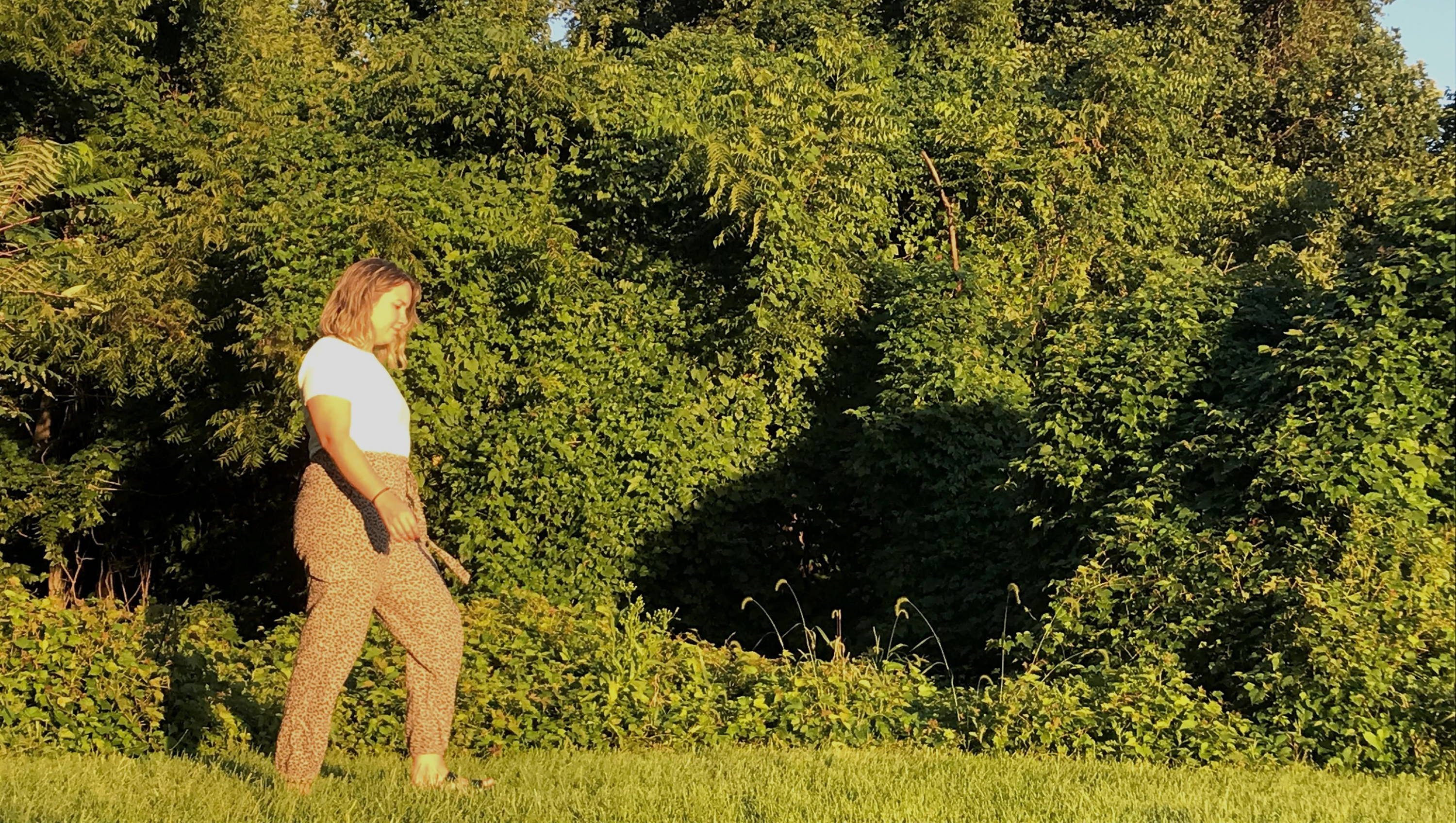 I'm always looking to add more sustainable fabrics to my closet, especially clothing made with hemp. When I came across hemp shirts from Colorado-based t shirt company ONNO, I knew I had to give them a try. ONNO shirts looked to have a classic fit and no-frills style, and I was impressed with their commitment to the environment.
I ordered their women's hemp t shirt in "natural," thinking it might just pair perfectly with my hemp bra. Keep reading to find out more about ONNO, their hemp t shirts, and whether or not I'd recommend you buy one!
A LITTLE BACKGROUND ON ONNO
ONNO was founded by Jack Kanefield in 2006 with the simple mission of making "Good T Shirts for the World." With sustainable business practices and transparency about their entire supply chain, they seem to be doing just that. Here are some quick facts on ONNO.

1. ONNO IS UPFRONT ABOUT THEIR ENVIRONMENTAL IMPACT.
Because transporting products around the world contributes to CO2 emissions, ONNO rebalances their carbon footprint by purchasing carbon offsets, which help reduce CO2 emissions through renewable energy projects. And while they use the most sustainable fabrics possible, their founder is honest about the downsides of even the most eco-friendly materials, explaining that even GOTS certified organic cotton "still requires a significant amount of water to grow. Even though it's organic, it's not perfect."
2. ONNO KEEPS WORK LOCAL AND SUSTAINABLE.
The t shirt brand works with two small, family-owned factories to produce their clothing. All of their hemp clothing is made in Tai'an, China. Making clothing from hemp in China is a great way to reduce carbon emissions and provide workers with fair wages and jobs—ONNO's employees in China work just outside of their villages, never work overtime, and get to spend more time at home with their families. Plus, ONNO's production facility has been ISO 14001 certified since 2014, meaning they meet high environmental management standards.
3. ONNO T SHIRTS ARE MADE TO THE HIGHEST STANDARD.
Made from high quality fabric blends and with 23 primary measurements, it's clear that ONNO cares about the products they put out into the world. With that said, let's see how their shirts stack up!
ONNO SHIRTS: THE DETAILS
First, let's cover the product details. Hemp t shirts from ONNO are...
made from 55% hemp and 45% organic cotton.

available in both men's and women's cuts.

inclusively sized, with S-3XL for men and 2XS-2XL for women.

available in 15 different colors, all within a relatively neutral palette.

$38 with free shipping in the US.
RECEIVING MY ONNO T SHIRT
My ONNO shirt arrived quickly, and in sustainable packaging, to boot. ONNO ships their shirts in eco-natural envelopes, made from 100% recycled paper and printed with water based inks.
I was immediately impressed with the t shirt's construction. I'm a big fan of minimalist clothing, so I ordered the ONNO shirt in "natural" hemp color, which comes out to a warm, soft, creamy shade of white.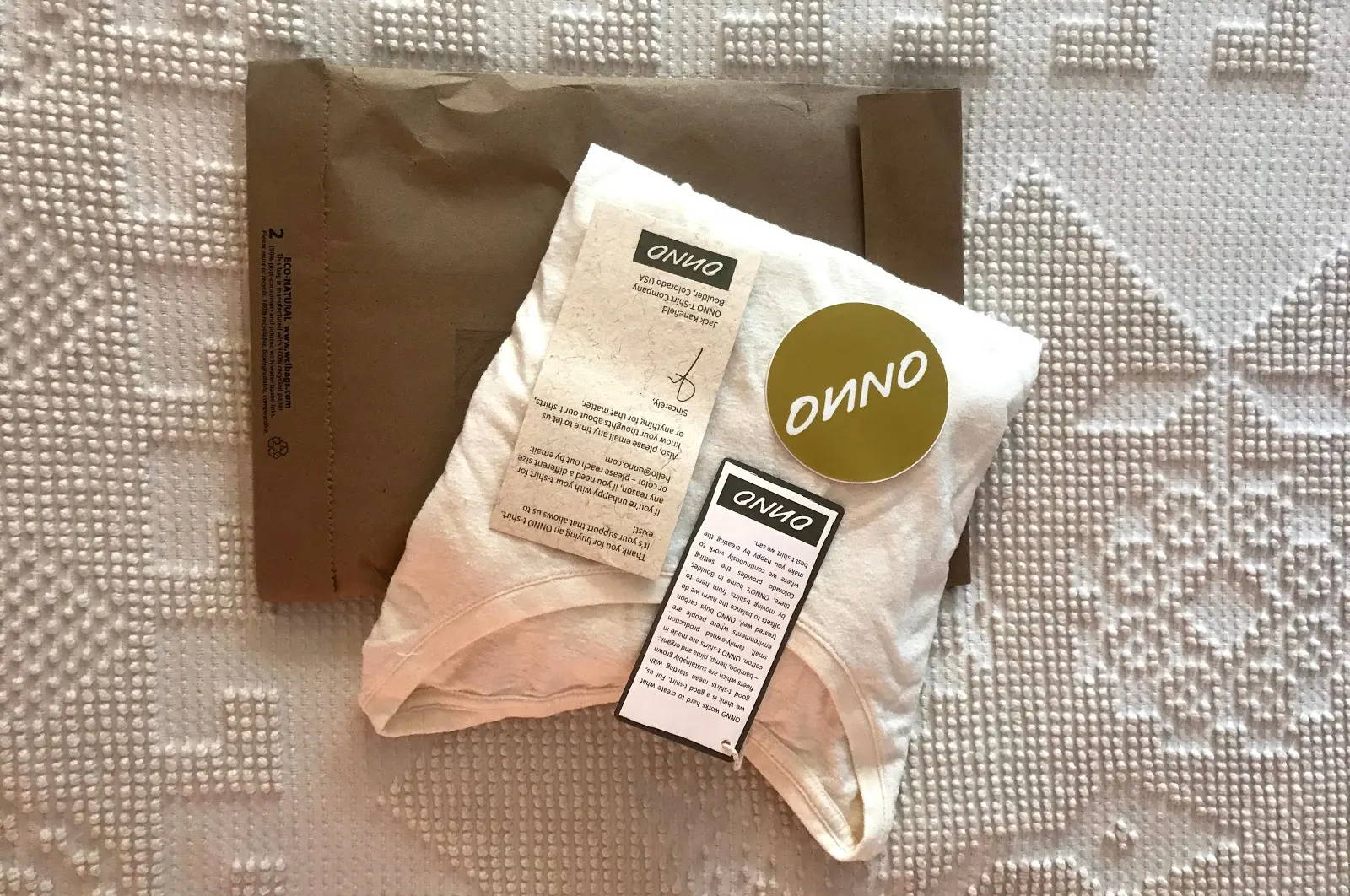 On top of that, each order comes with a cute ONNO sticker and a letter from the company's founder reminding you about their Happiness Promise, which guarantees customer satisfaction when you reach out to their team. Which I can confirm—their customer service is very prompt and nothing short of lovely!
WEARING THE ONNO SHIRT
Slipping the ONNO t shirt on for the first time, it felt true to size and super comfortable. The fit was tailored and the hem came to just below my hip. I didn't wash my ONNO shirt before wearing it, so the texture was a little nubby but still cozy. I wore it all day: working at my desk, out on a walk, to the grocery store, and during some evening yoga.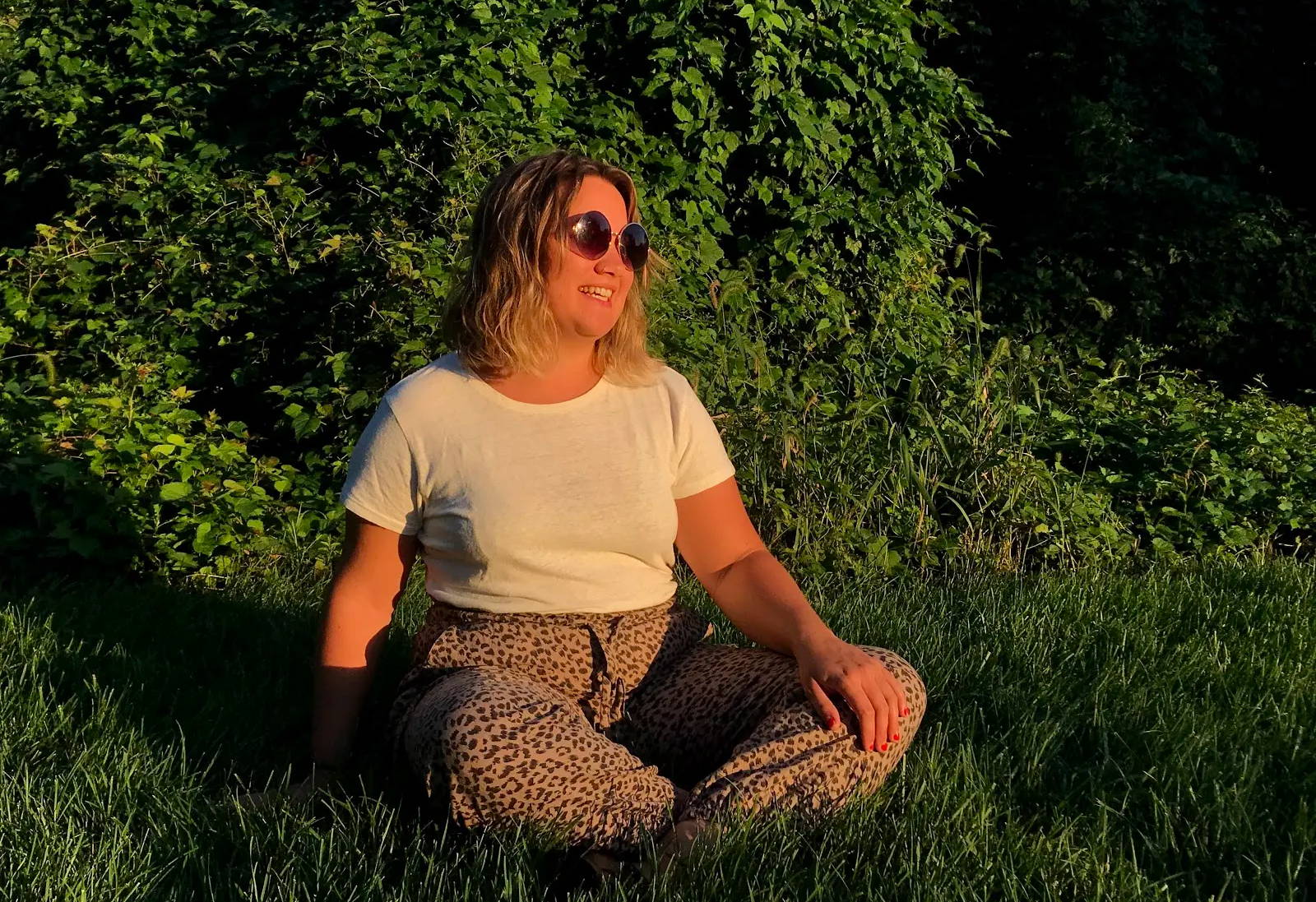 Even on a steamy summer afternoon, I felt surprisingly cool for how thick the weave is (thanks hemp, for your eternal breathability!). I felt mobile and comfortable. The cut of the t shirt is pretty casual, so I paired it with some high waisted pants to make it feel a tad more dressed up, but it could easily be worn with athletic shorts, leggings, denim shorts, skirts… just about anything!
I did notice that my ONNO shirt was a little see-through in certain light. I wasn't shocked by this, as it's pretty hard to find a white t shirt that's totally opaque. Plus, the fabric blend ONNO uses is somewhat mottled, providing a natural texture that makes some parts harder to see through than others. Paired with a nude bra, it didn't appear see-through at all, and paired with my triangle bralette? A look I could definitely see myself wearing on a night out.

MY FINAL IMPRESSION OF ONNO SHIRTS
After owning my ONNO shirt for a few weeks, running it through the wash several times, and wearing it for just about every sort of day, I've got to say: I'm a big fan. Hemp gets softer with every wash, and this held true for ONNO t shirts. It also started to fit even better as it draped naturally to my body. Even after a few rounds through the washing machine, my ONNO shirt didn't get any thinner or degrade in quality.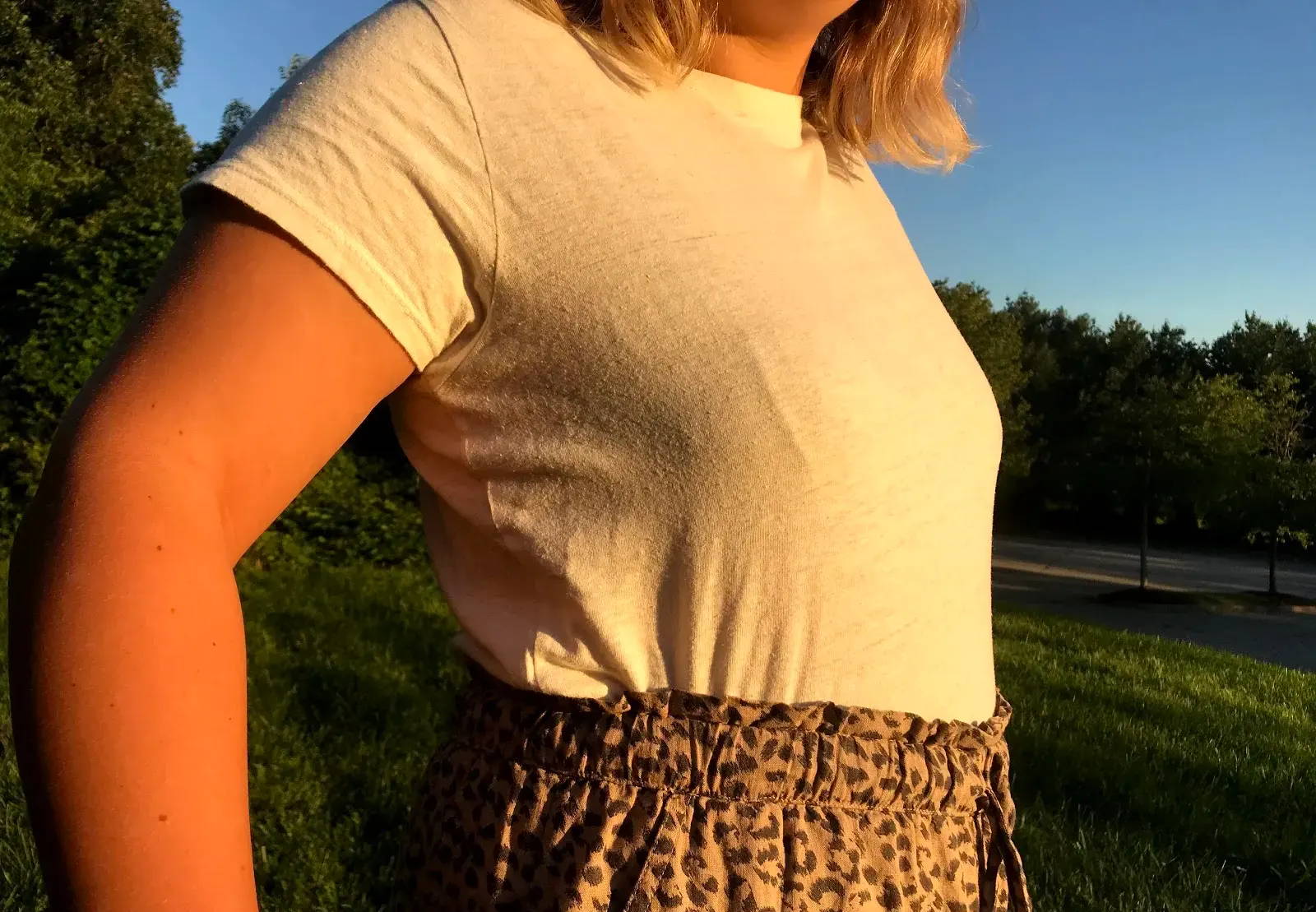 With all that said, here are my final thoughts on hemp shirts from ONNO:
PROS:


Comfortable for everyday wear, from lounging to running errands to exercising.

Made sustainably and with transparent business ethics—yay!

Comes in a wide variety of colors (15, to be exact).

ONNO shirts are $38 - pretty reasonably priced compared to other hemp t shirts on the market.

The simple, classic design is versatile, making it perfect for any aesthetic.
CONS:


Only available in the one style… though ONNO makes long sleeved shirts.

The natural color was a little see-through, but still worked well with the right bra.
So, what's the final verdict on ONNO shirts? Drum roll, please...


WOULD I RECOMMEND ONNO T SHIRTS?
Yes, absolutely! They're soft and comfortable and super versatile. Plus, I can really get behind their company ethos. Even better? Their customer support is speedy to respond and super helpful if you have any questions or aren't happy with your ONNO shirt for some reason.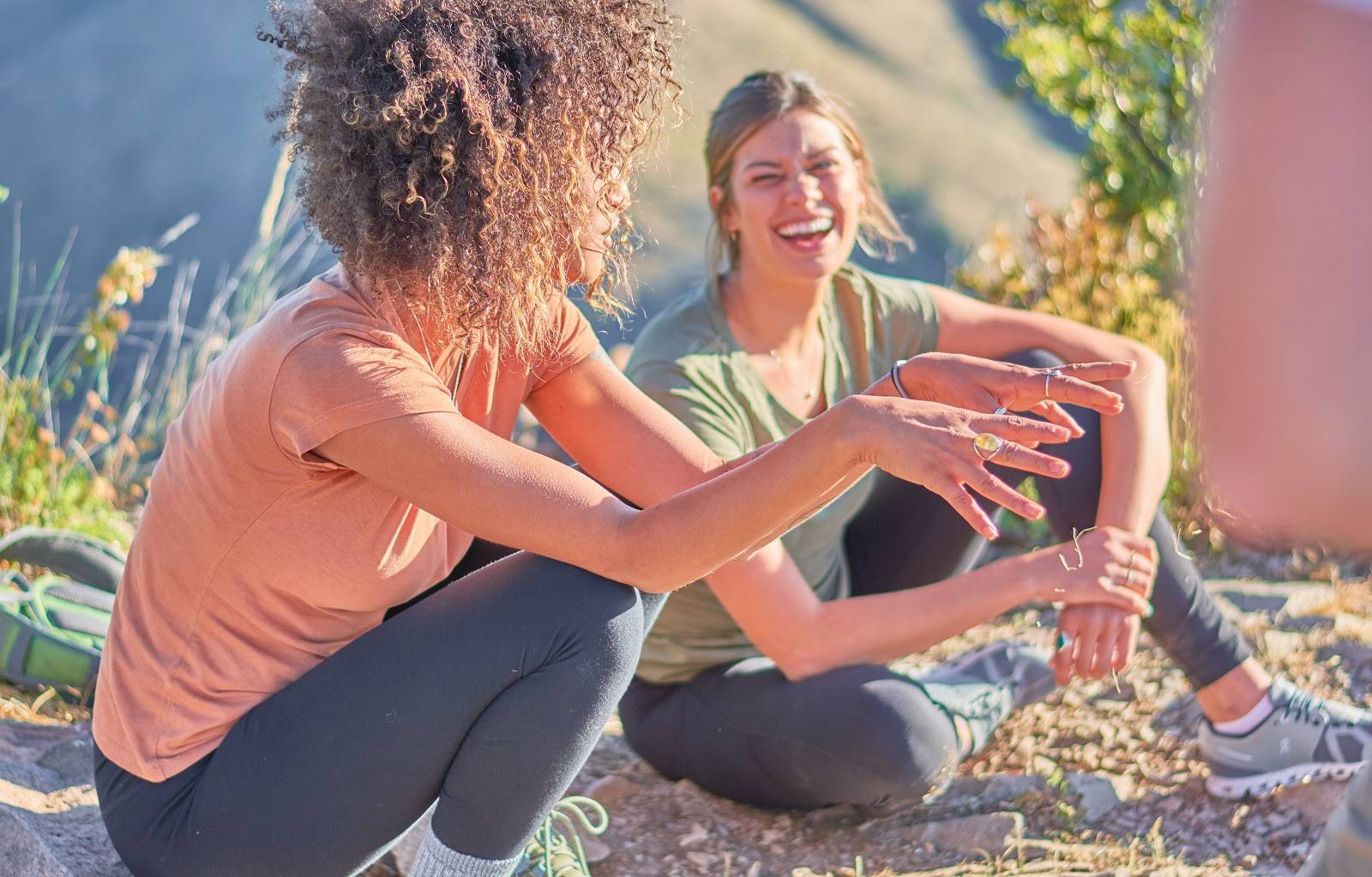 CONCLUSION: ONNO T SHIRTS REVIEW
If you're in search of a classic t shirt that looks great, feels great, and is good for the environment, head to onno.com and check out their hemp shirts. They offer high quality products at a fair price, and you can't beat that. For bonus points, pair your new ONNO shirt with cozy trunks underwear or womens high waisted underwear for ultimate style and comfort.
Have you worn an ONNO shirt before? What hemp brand would you like to see us review next? Tell me below in the comments!