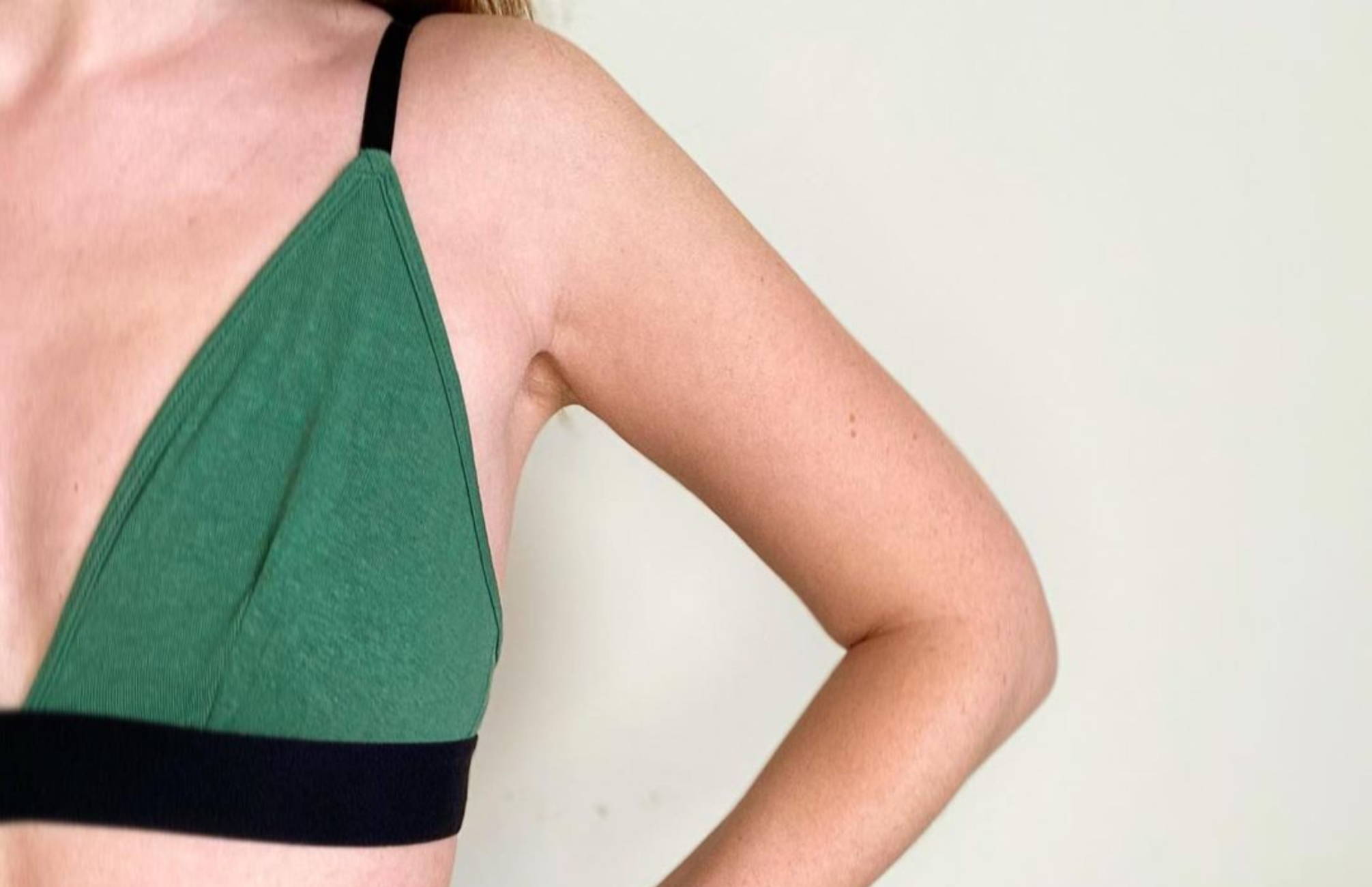 Even though boobs come in all shapes and sizes, bras sadly do not. If you have wide set breasts, you know the struggle of trying to find a bra that fits everywhere. Most bras are fitted for boobs that are around 1-2 finger widths apart (those lucky ducks), so my wide set queens are at a disadvantage.
It's annoying because hello!! We have these boobs!! They're pretty common!! So why in the year of 2022 are brands not making bras for wide set boobs?? I mean, you can find the best bra for sagging breasts and a bralette for large bust baddies. Hell, you can even find a hemp bra (we should know)! So you should also really be able to find bra for side set boobs.
Until that day comes, if you're working with wide set breasts, I've got you covered with the best bras for wide set chest. Plus, some tips for finding a bra that'll work for you! First, though we'll start with a little Intro to Wide Set Boobs. Let's jump right in!

WHAT ARE WIDE SET BREASTS?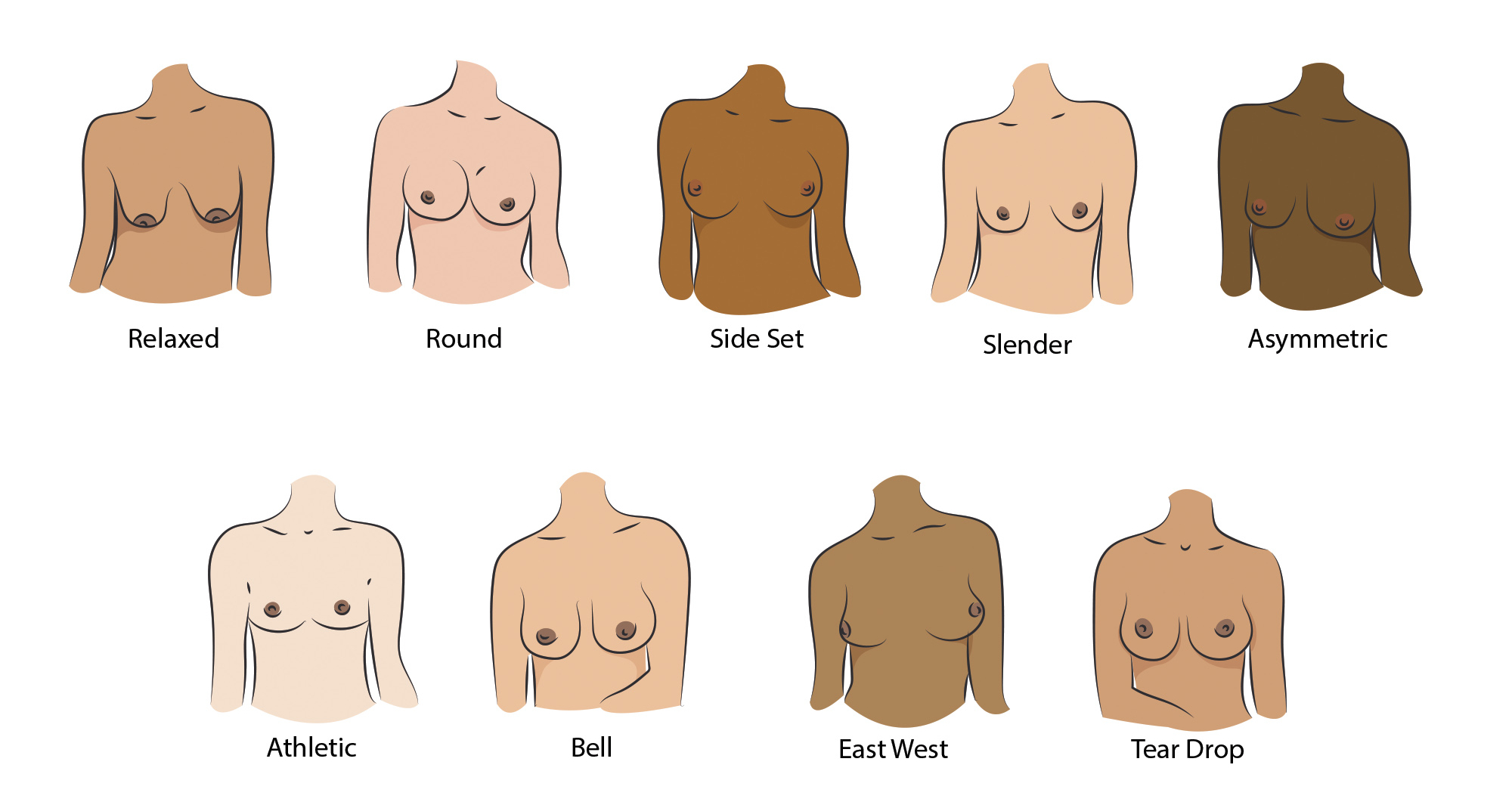 If you can fit three or more fingers between your boobs without touching breast tissue, you have wide set breasts. They're one of many different breast shapes and are completely, 100% normal! They're also called side set boobs or East-West.
The easiest way to determine if you have wide set boobs is with the aforementioned finger test, but there are a few other common characteristics.
In wide set breasts, most of the weight or breast tissue is in the outer side and bottom of the boob. This sometimes makes the inner part look flat or "empty".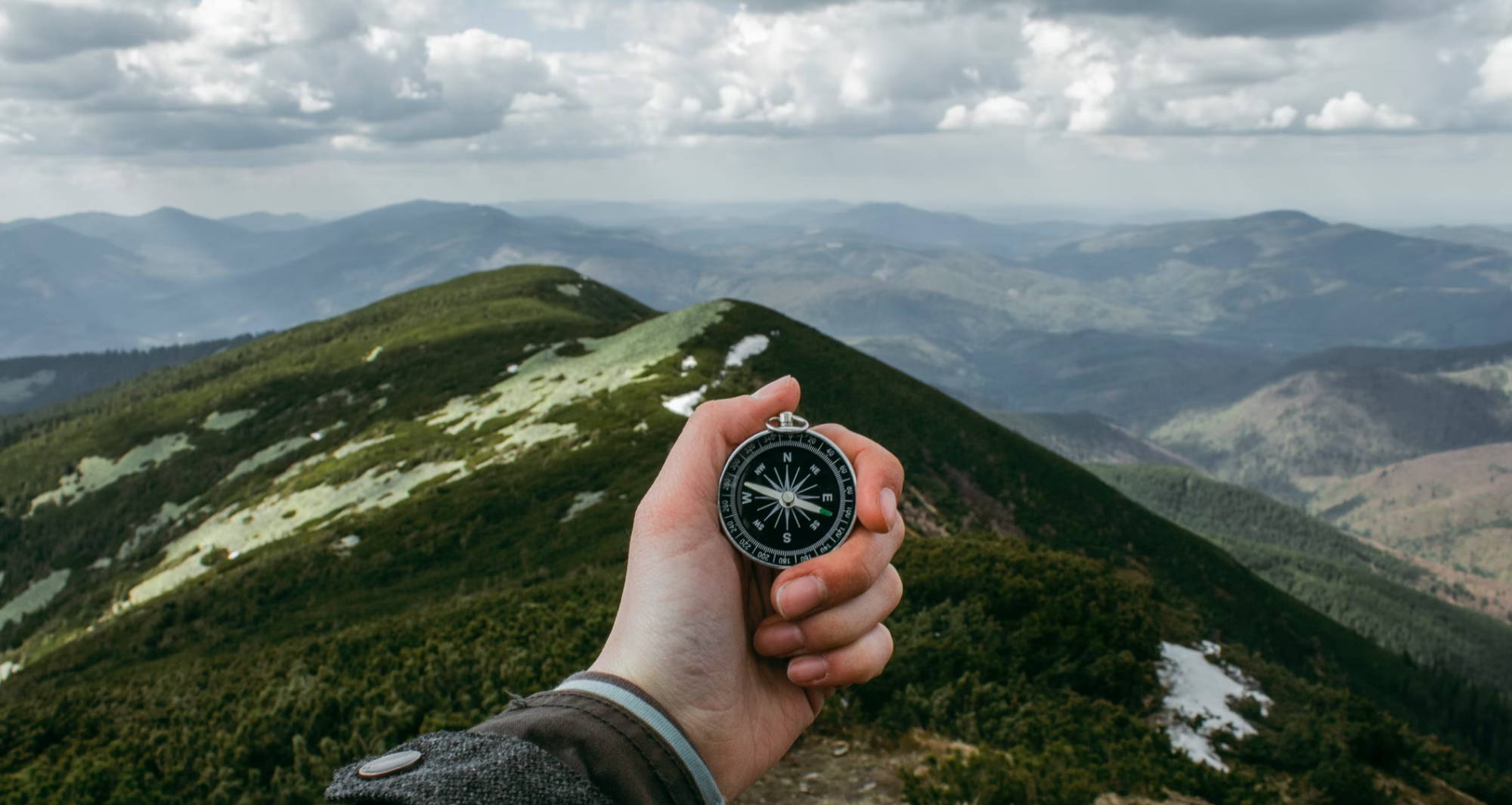 Some wide set boobs are referred to as East-West boobs because the nipples point to the outside of the body. Unfortunately, despite the name, they are not known for being reliable compasses.
However, not every East-West set of boobs is wide set (and not every wide set pair are East-Westers).This is where the finger test is really important. If you're rocking some East-Westers but you can only fit 1-2 fingers between them, you do not have wide set boobs despite them pointing to the side.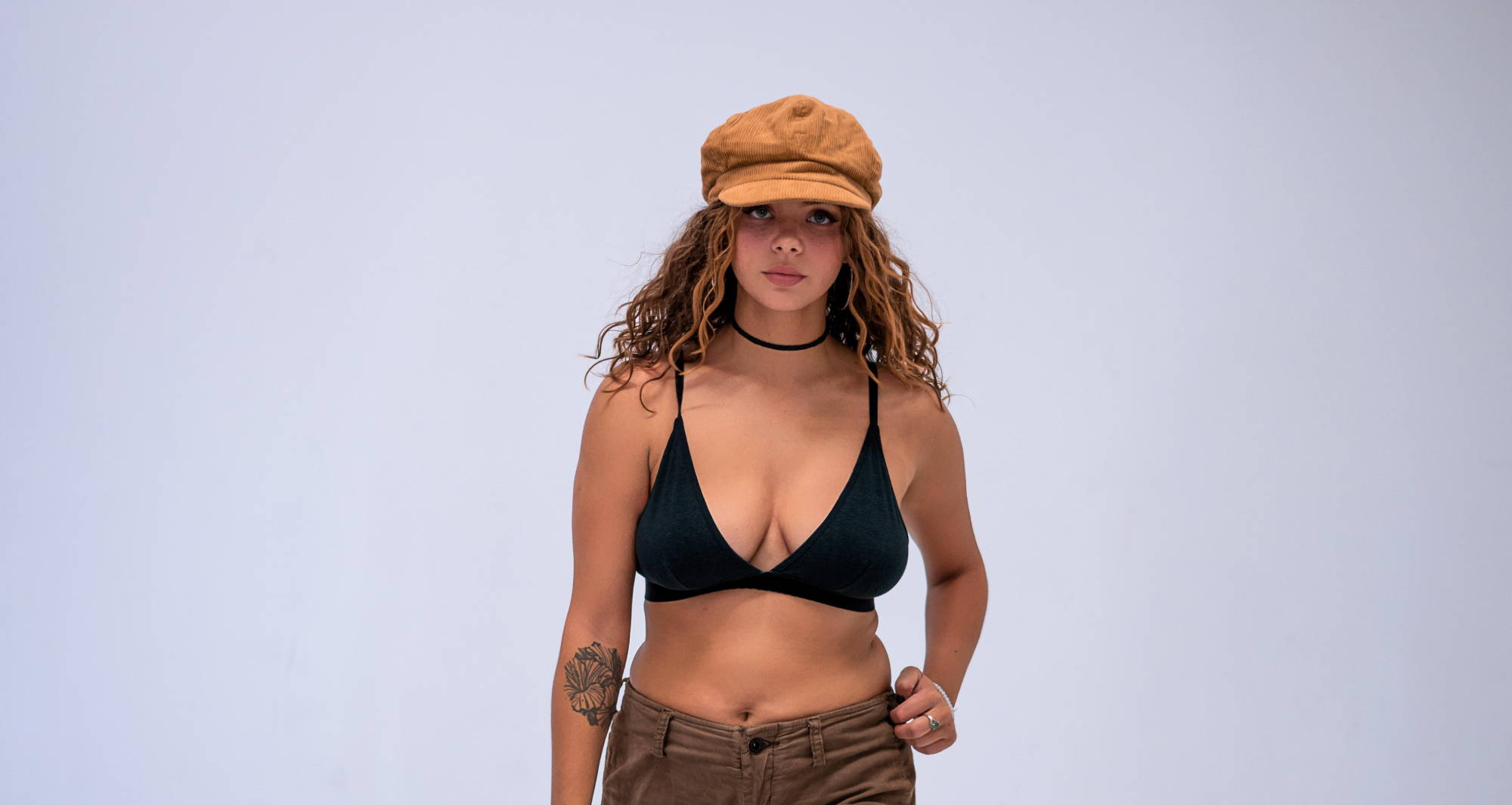 Saggy boobs that are close together at the top of your chest and then fall apart are also not wide set breasts. Again, using the handy-dandy finger test can help you determine if you have wide set boobs in this case.
Wide set boobs are wide set at the sternum, not just the bottom.

COMMON ISSUES FOR FITTING WIDE SET BOOBS IN BRA
Okay, now that you've determined that you do in fact have some glorious wide set boobs, let's go over some of the most common bra fit issues you might encounter.

1. PAIN AND DISCOMFORT FROM UNDERWIRE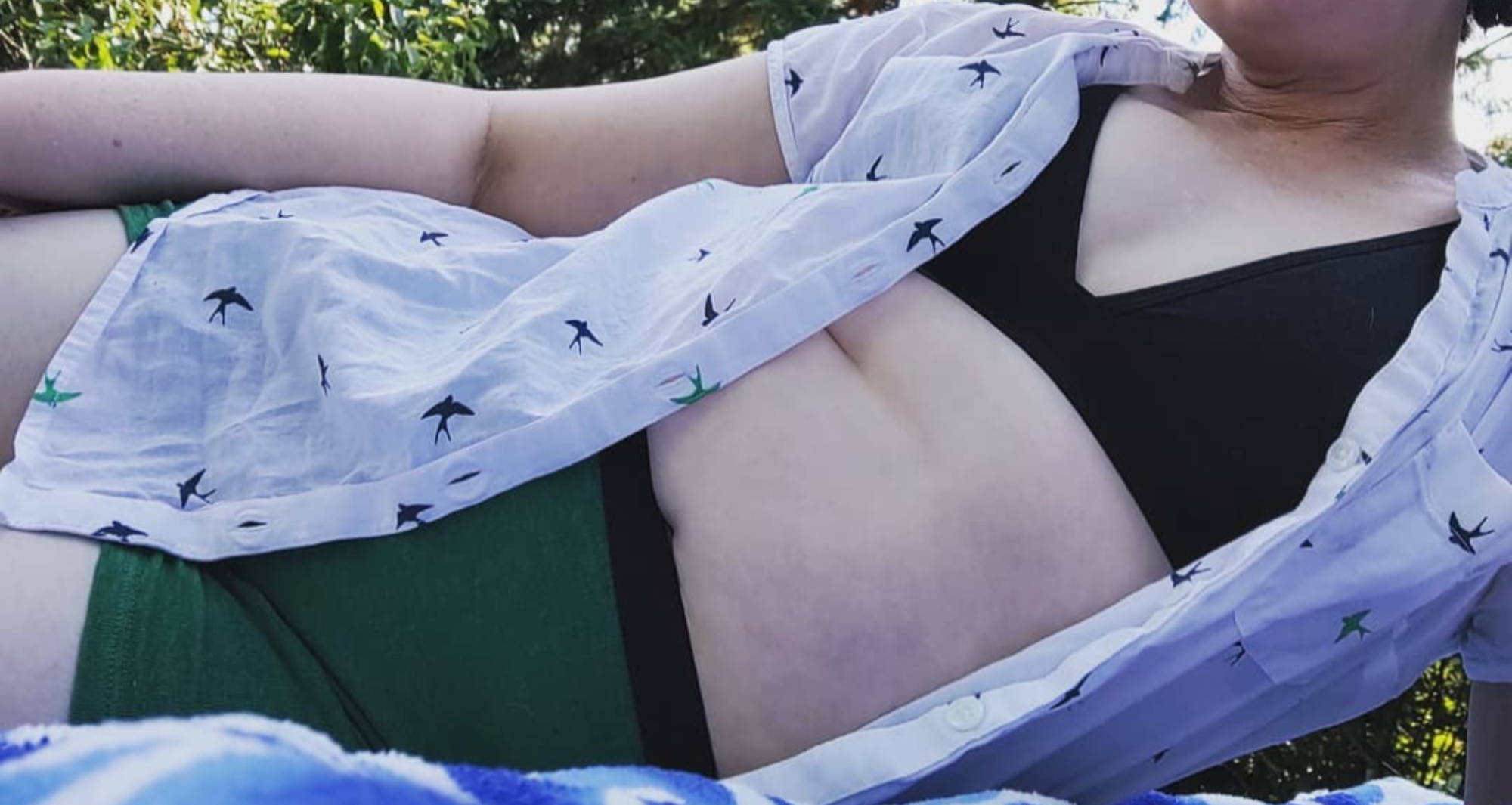 Because wide set breasts carry most of their weight on the outer side, this can push the underwire and support boning towards the side as well, causing pain. Also, most bras are not made specifically for wide set boobs, so the support can be thrown off if the weight is not carried more centrally, restricting the boobs and causing discomfort.
Anybody that's worn underwire bras knows that it's not comfy when it's not where it should be. Plus, the armpit is made with pretty delicate skin, so any sharp object there is a recipe for a bad time.
2. CHAFING FROM SKIN AND BREAST TISSUE STICKING OUT OF THE SIDE
I think everyone with boobs, wide set or not, can attest to the discomfort when that little bit of skin and breast tissue sticks out of the side of your bra. Unfortunately for my side set boobs besties, you're more likely to have that little bit hanging out because of how your boobs are set.

While you wouldn't think some random skin popping out of the side could cause problems, the skin is super sensitive and super prone to chafing. If you're wearing a sleeveless shirt, that bit rubs against your arm and it's chafe city for you.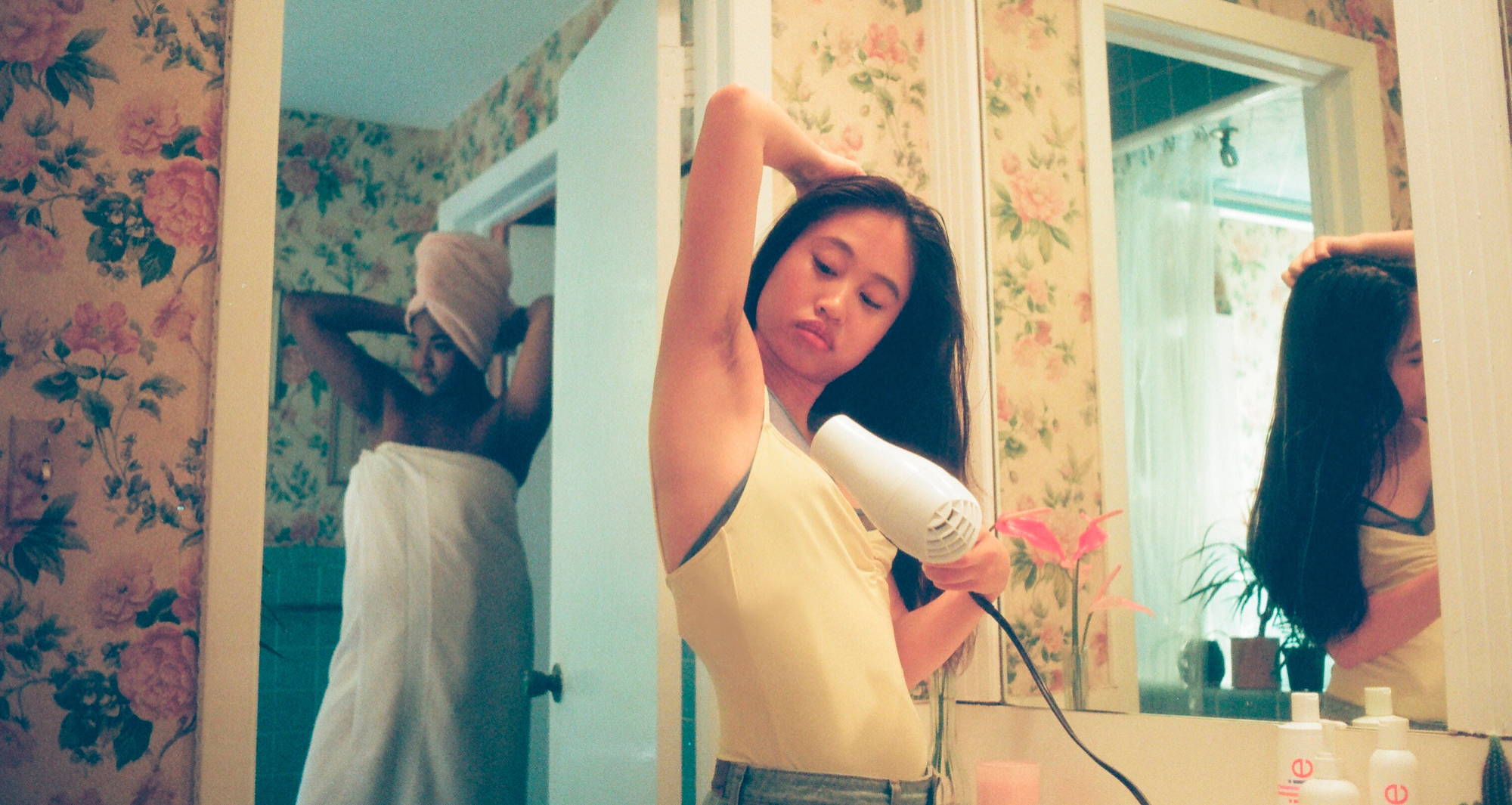 Because the inner part of a wide set boob does not hold a lot of weight or volume, an average bra cup will gape at that part. All of that empty space means you're not getting maximum support from your bra.
Also, gaping bra cups are more likely to cause your bra outline to show through your shirt. This can be a bummer if you're going for a sleek look.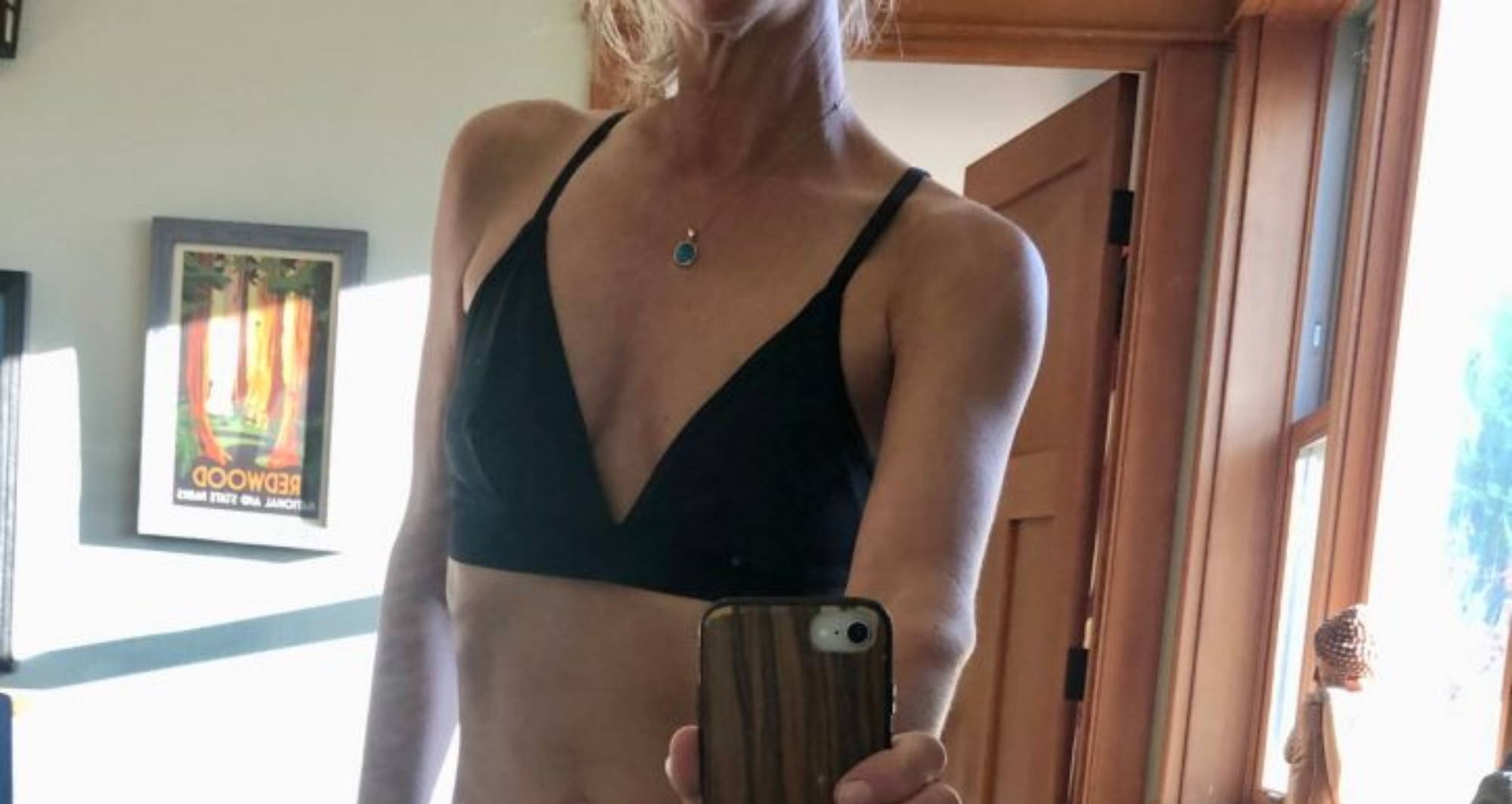 If you're looking for that cleavage va-va-voom, it can be difficult to achieve with wide set breasts in most bras. Most other boobs that sit closer together create cleavage even in non-supportive bras, but wide set ones require more padding along the outer part of the cup.
Even then, sometimes cleavage just might not be in the cards for you if your boobs are smaller or super wide set. And to that I say, rock what you got! Every boob is beautiful in my humble opinion.

BEST BRAS FOR WIDE SET CHEST
To rid yourself of all of those worries, it's important to find the best bra for wide set chest. Below I've listed out some styles you should look for and why!

1. STRETCHY BRALETTE WITH ADJUSTABLE STRAPS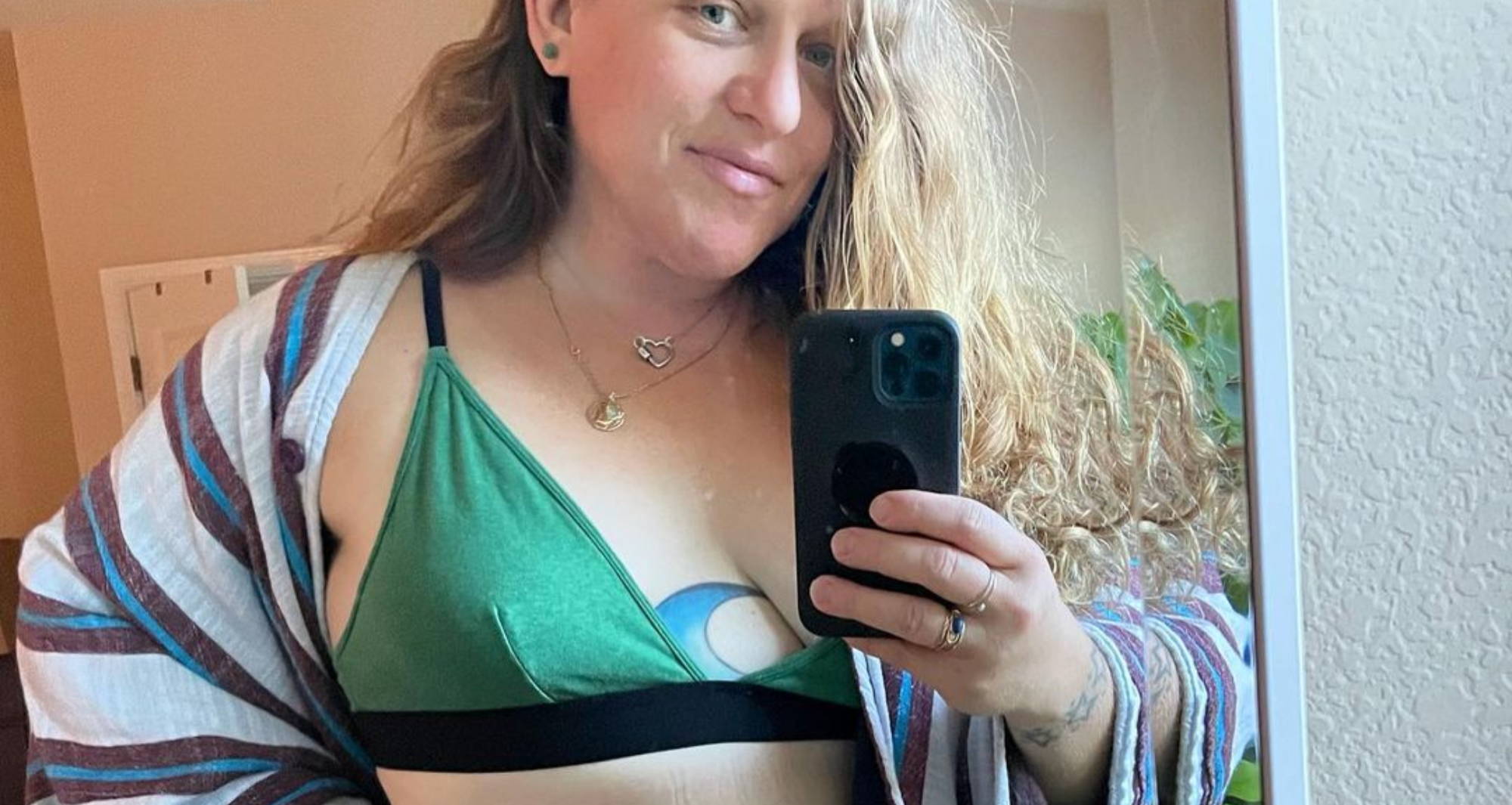 A bralette is the comfiest choice for wide set boobs. Because of their stretchy material, your boobs won't be restricted (for once). Look for adjustable straps, as cross back straps allow for more upward tension, thus pulling your boobs together.
A bralette like the triangle bralette is ideal because of the stretchy fabric. This will help keep chafing to a minimum and provide a lot of comfort. Plus, the front plunges, so there won't be any weird gaping.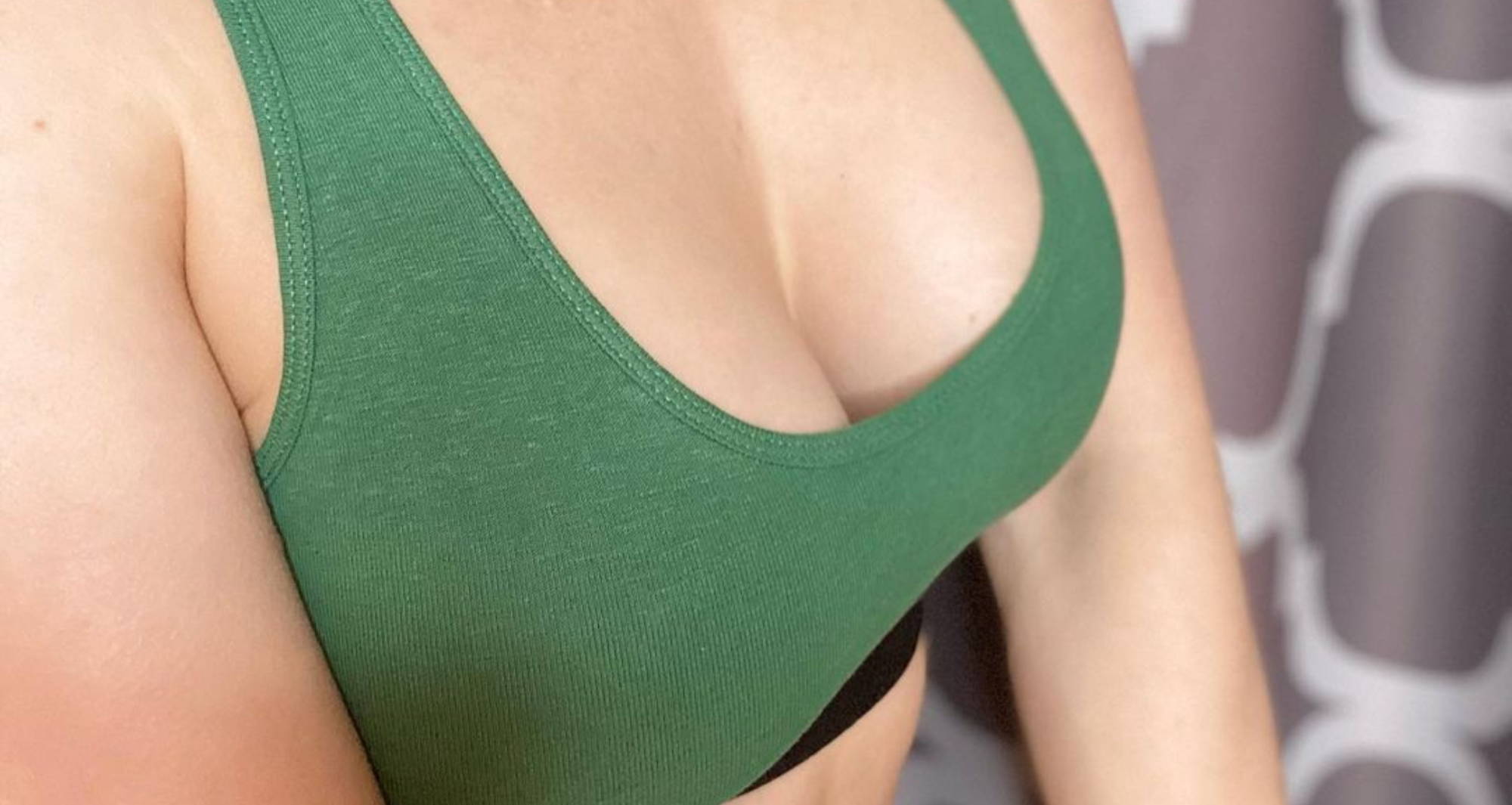 One of my personal favorite bra styles, the racerback bralette, is perfect for wide set boobs. Because it's made up of one piece of fabric, your boobs will naturally be pushed together. Also, the wide front panel will provide full coverage without gaping–a rarity for wide boobs.
It's best to find on in a natural fabric, like hemp, so you can reap all the hemp clothing benefits like super softness, antibacterial properties, and sustainability!  
While some people might suffer a bit of uniboob from this style, you won't! Hello, silver lining!!
Front clasp bras are some of the best bras for wide set chest. The front clasp adds more space between the cups, giving you more comfort. Plus, the clasp helps draw your boobs together from the bottom where they're farthest apart instead of the top.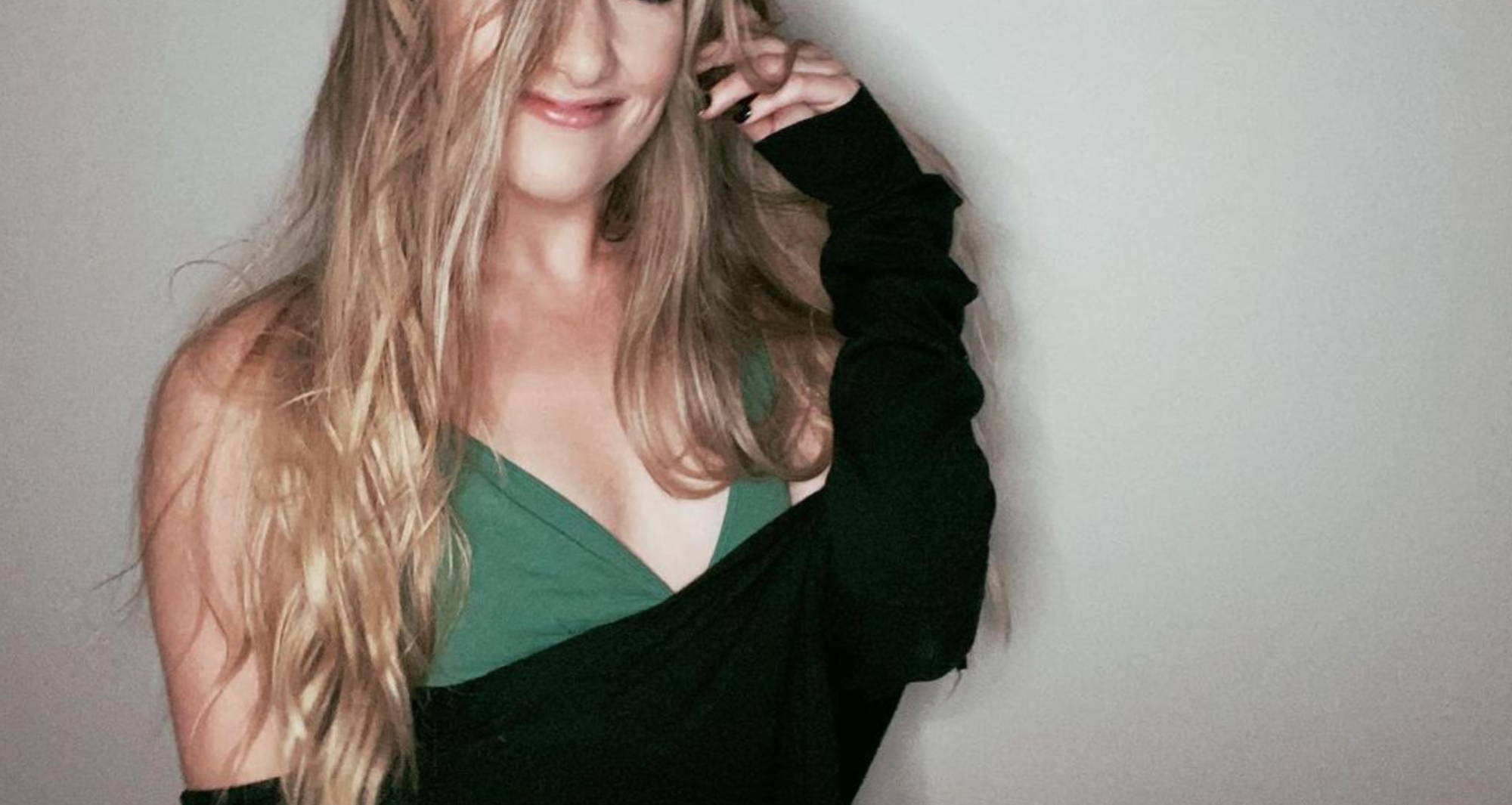 They're also great if you're still learning how to take off a bra because the front clasp lets you see what you're doing.

4. A PUSH UP BRA WITH SIDE PADDING
Regular push up bras can create even more space between your boobs if the padding is all around the cup or just at the bottom, but side padding push up bras push your boobs together perfectly. They'll also help get rid of any gaping because your boob will be more central.
This is the best bra for wide set chest folx looking to put some more oomph into their cleavage. It'll also give you a fuller look all around if that's what you want. However, they may become uncomfortable after a while as they push your breast tissue from where it naturally lays, so keep that in mind.
5. A BRA WITH A WIDE GORE
Wide gore—wait, what'd you just call me?? Just kidding, a gore is that little bit of fabric connecting the two cups in front. The best bras for wide set chest have wide gores because they follow the shape of your body. Not only are they more comfortable because they won't pull your boobs where they don't naturally go, they also provide better support.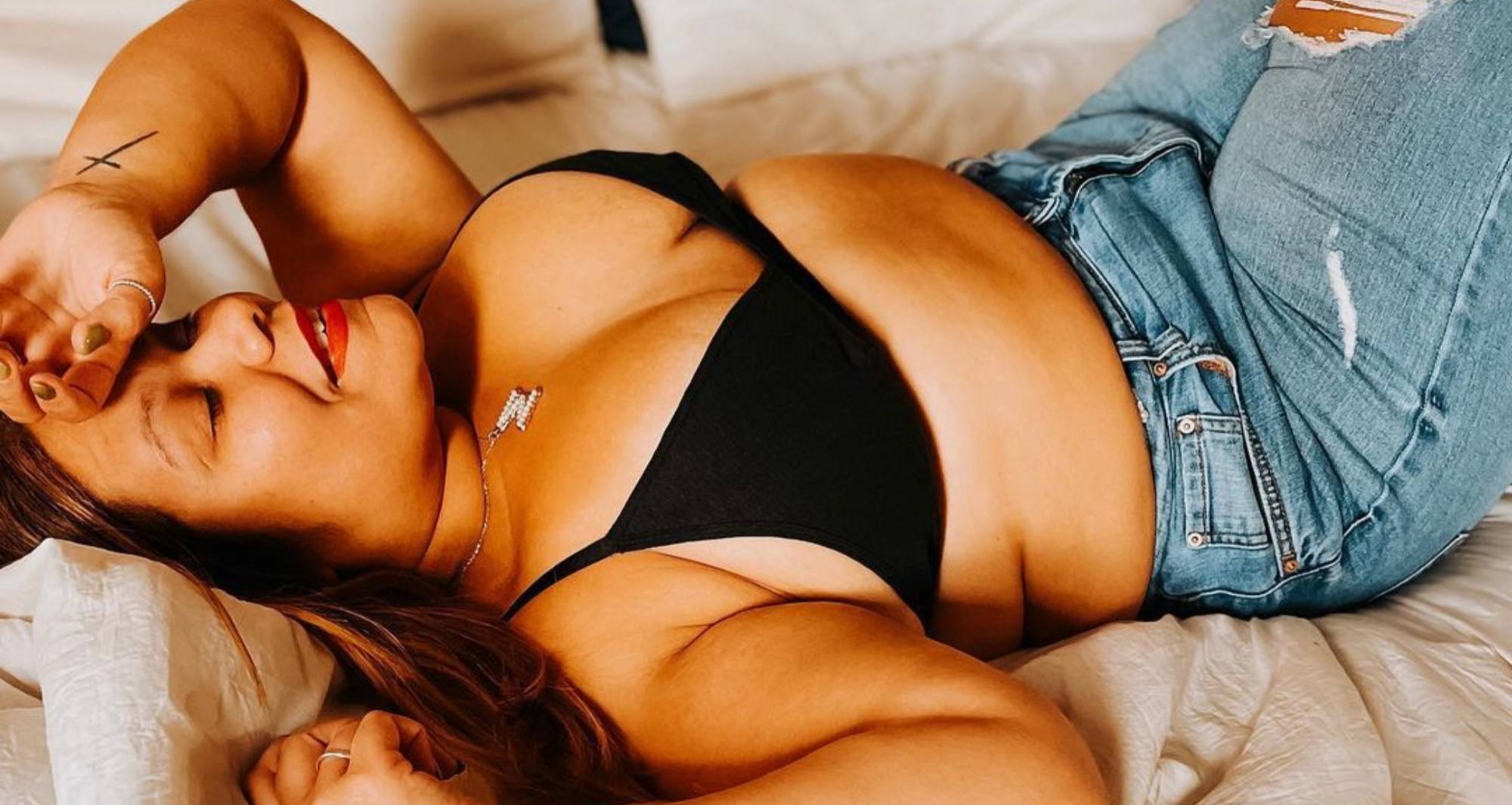 If you're looking for more cleavage, though, look for bras with a narrow gore to really pull in your ta-tas. Like the push-up bra, it can be uncomfortable after a while, so be mindful of that.

6. A BRA WITH HIGHER ARMPIT CUTS
To avoid any side boob chafing, wear a bra with high armpit cuts. The extra fabric will hold you in and provide more support.

Because it'll be touching such a sensitive part of your skin, it's important to choose a bra made of the right fabric. Itchy lace will have you scratching all day and sweaty polyester might make your natural scent a bit too strong if you know what I mean. Bras made with hemp fabric are great because they are super breathable, anti-odor, and more durable than delicate lingeries fabrics.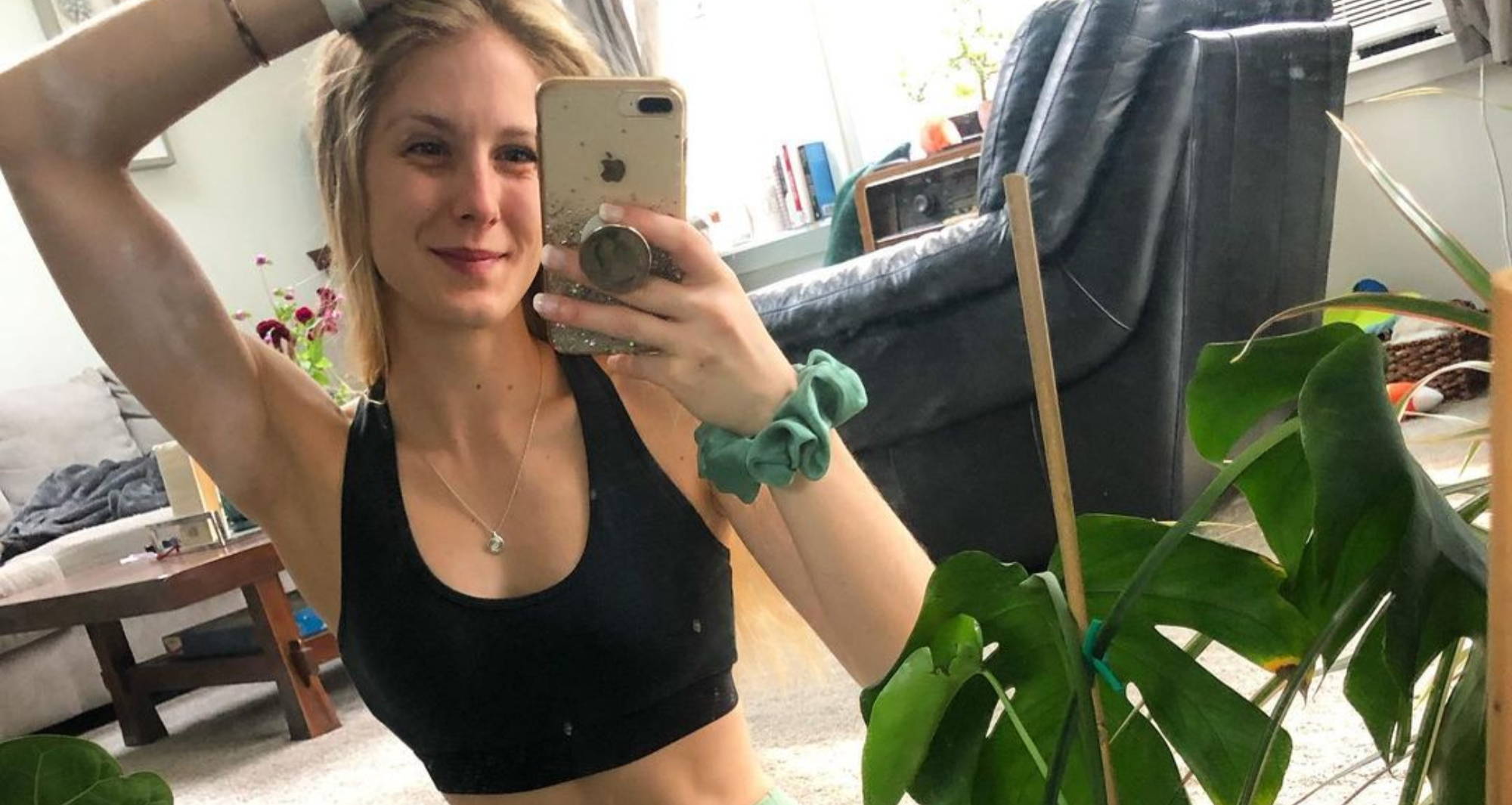 7. A BRA WITHOUT UNDERWIRE
In the underwire bra vs no underwire debate, there's a pretty clear winner in my book for my wide set breasts babes. Instead of having underwire boning restrict your boobs or poke you in the armpit, a non-underwire bra will allow your boobs to fall naturally while supporting them.

While the answer to the question, "are underwire bras bad for you?" is no, and underwire has been proven over and over not to cause breast cancer, going sans-underwire might be the way to go you wide-setters!

ADDITIONAL TIPS FOR WIDE SET BREASTS
If you've found a bra style that works for you, first of all, congratulations! Secondly, here's some more tips to support your side set boobs better and create a little more cleavage, if that's what you're looking for.

ARRANGE YOUR WIDE SET BOOBS IN YOUR BRA
Doing the old swoop and scoop will have your boobs a little more centralized and perky! All you have to do once your bra is on is grab one boob (I start with my right because it's my favorite). Then, lift it up and push it more to the middle of your body. Set it back down nicely in your bra cup. I sing mine a lullaby after that, but that's optional.

TRY GOING UP A SIZE AND DOWN A BAND SIZE
If you've found the best bras for wide set chest for you, but are still looking for that *perfect* fit, try adjusting the size of the bra you wear.
It may seem counterintuitive, but going up a cup size while going down a band size will put the bra closer to your boobs and give more support. After all, most of the support on a bra comes from the band, not the cups or straps.

If you already have a lot of gaping, this most likely won't work for you. In that case, try another style to find a better fit.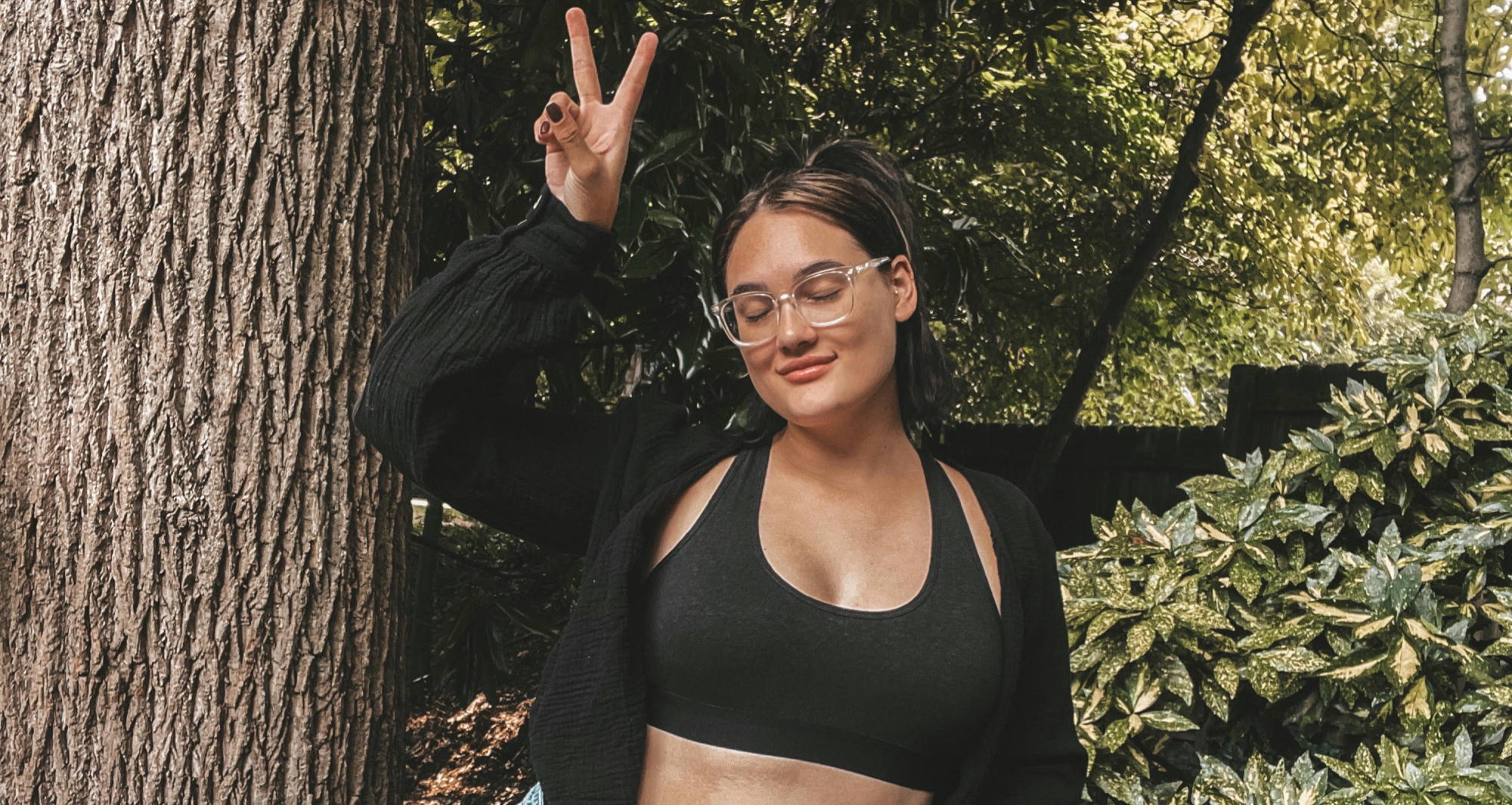 SO, WHAT'S THE BEST BRA FOR WIDE SET CHEST?
The short answer: the one that makes you the most comfortable and confident. All of the styles above—from soft bralettes to super padded push-up bras—will help support your wide set breasts. If you want more cleavage, finding bras with narrow gores and side padding will push your boobs together creating that look.
If you do choose to have a cleavage-heavy day with a bra that squishes your boobs together, make sure to take it off at the end of the day to let your chest puppies breathe! Is there any better feeling than taking off an uncomfy bra at the end of the day??
But what do you think is better: taking off your bra at the end of the day or unbuttoning tight jeans as soon as you get home?
---
---