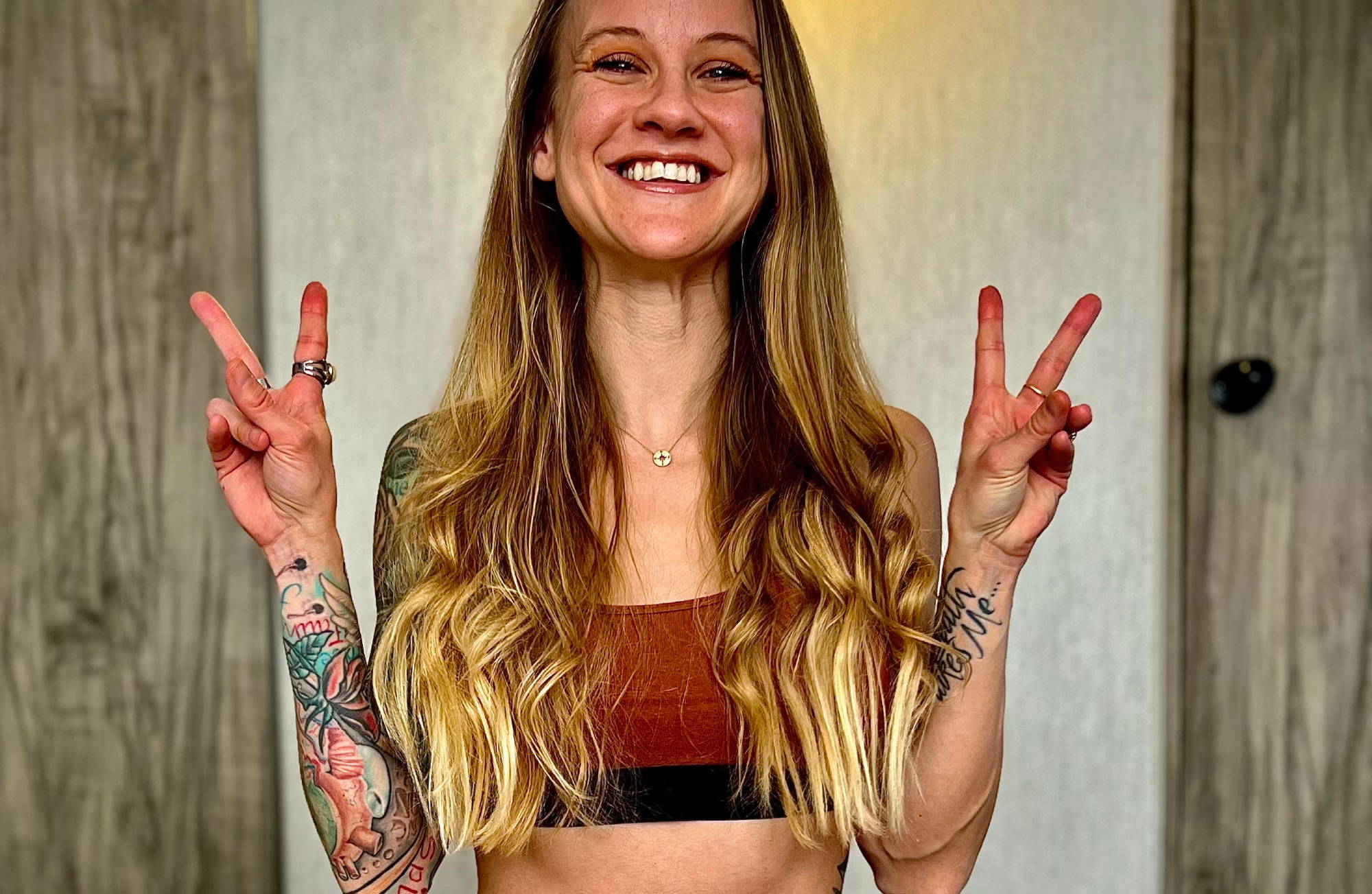 Do you remember in middle school when you would sleepover at a friends house and take endless magazine quizzes to find your perfect first day of class outfit, wedding dress, or summer soundtrack? Well, I've grown a little nostalgic for that time, which is why I've come up with 5 bra quizzes to find out your perfect bra.
We'll find out if you should go for a bralette vs bra, the best color bra for you, if you should start going braless, your perfect bra size, and which bralette outfits work for your lifestyle.
So throw yourself a little underwear party and let's find your perfect bra!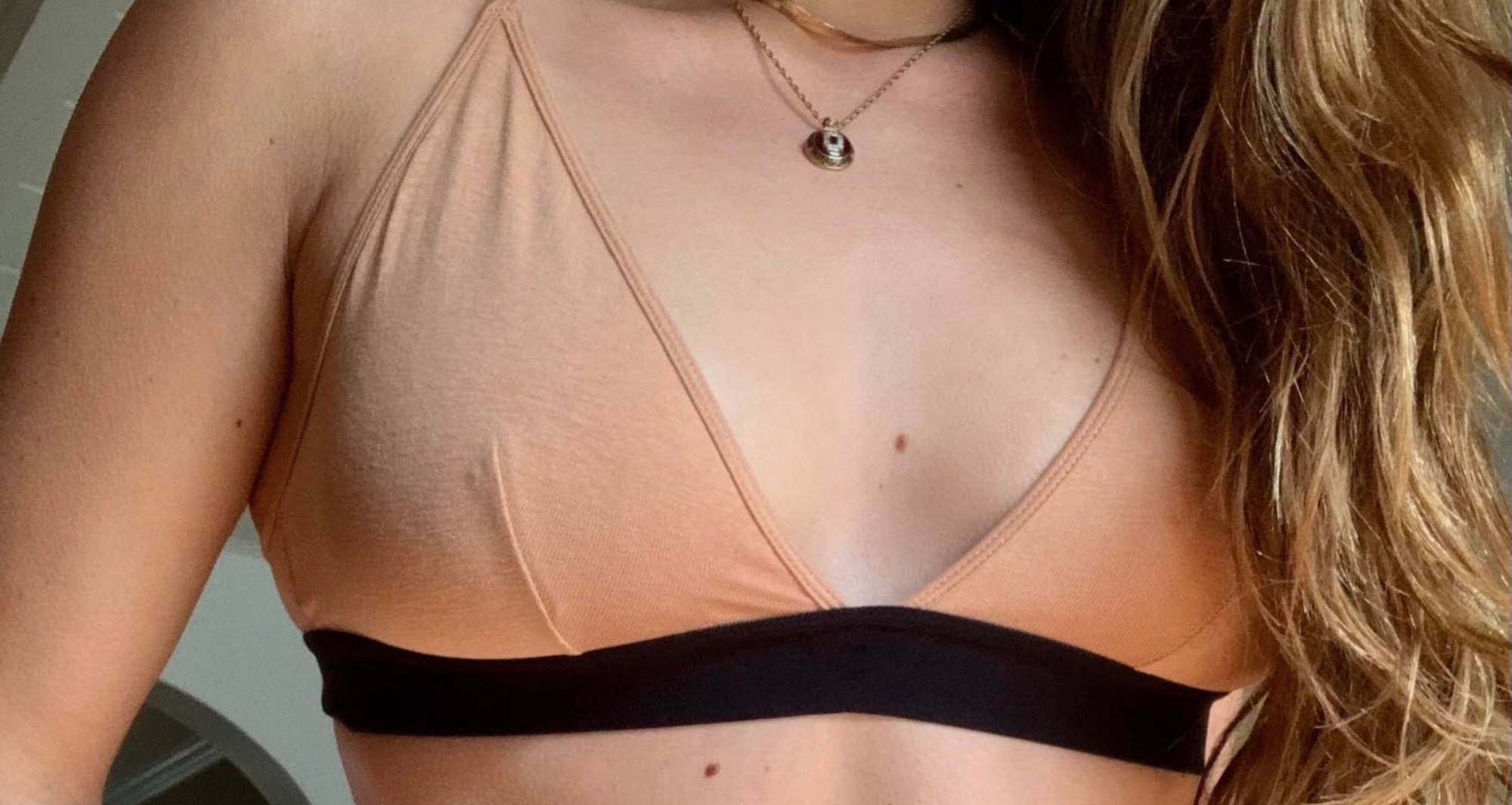 In real estate, it's all about location, location, location, but in bras, it's all about fit, fit, fit. So take the first of our bra quizzes to find out if you're wearing the right size bra once and for all.
How do your cups fit?

There's a lot (or a little) spillage

There's some gapping

Your boobs fit inside but feel pulled by the cups

They fit perfectly

How does your band feel?

You've had to Google "why does my bra hurt my ribs"

You wear it on the tightest setting, and/or your shoulders hurt after wearing it

It rides up in the back

You generally wear it on the middle setting comfortably

How do the straps fit?

They leave marks after an hour or two

You've had to move the adjuster on the straps to where it's basically touching the cup

They sit far too wide or narrow on your shoulders

They feel comfortable and supportive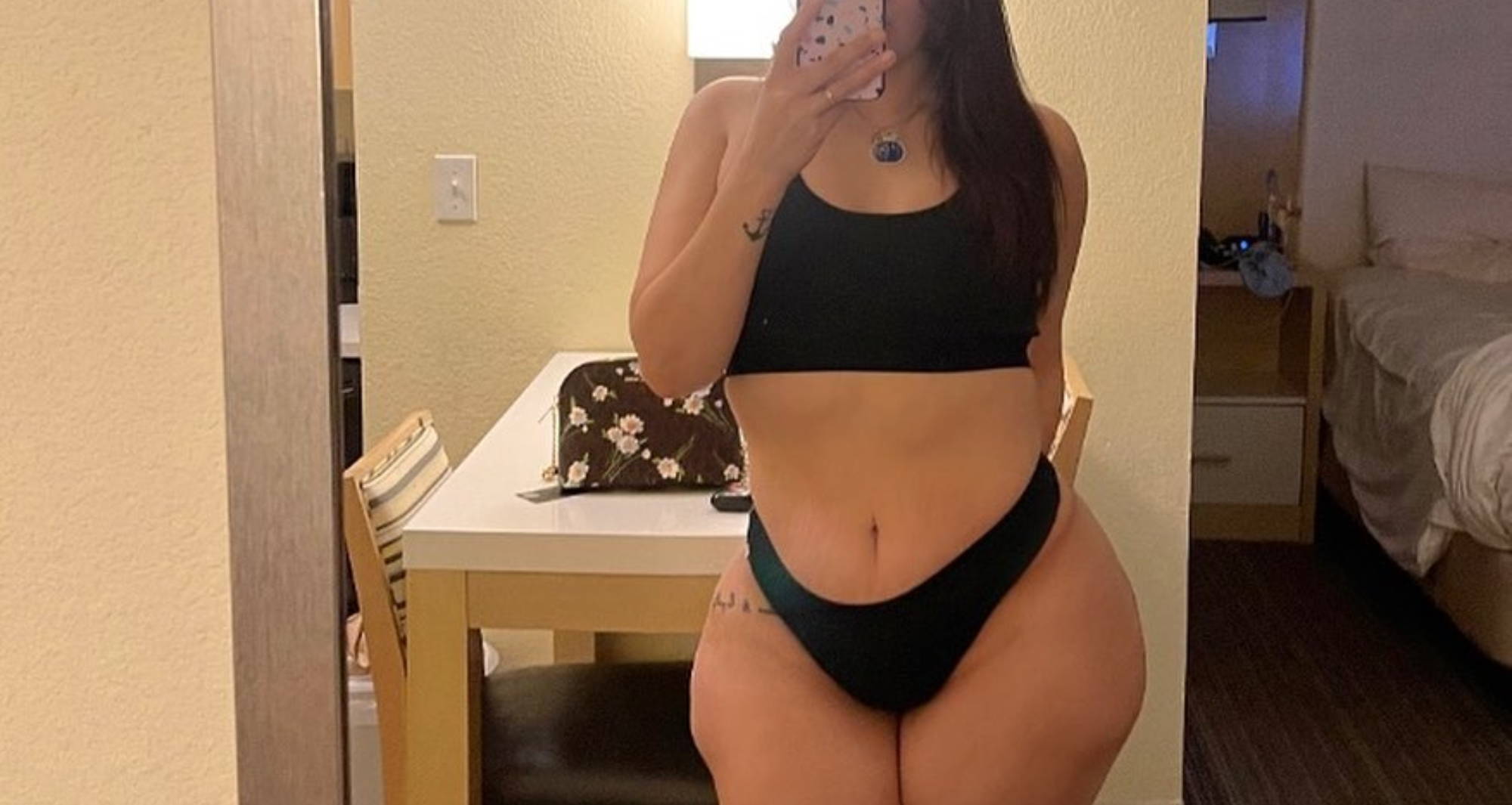 If you answered mainly A, your bra is too small! Try sizing up in the cups if you answered A to #1, the band if you answered A to #2, or look for a bra with longer straps if you answered A to #3. Or you can find a bra extender if you like everything but the band size.
If you answered mainly B, your bra is too big! You'll want to size down in the cups if answered B to #1, the band if you answered B to #2, or look for a bra with shorter straps if you answered B to #3.
If you answered mainly C, the size of your bra may be correct, but the shape of it may not be working for your body. If you have wide set breasts and answered C to #1, look for bras with a wider gore AKA the piece of fabric between the two cups on the front of the bra. As for ill-fitting bands or straps, you'll just have to try a few different bras until you find the exact right fit.
If you answered mainly D, you're a lucky duck because you have a perfectly fitting bra! Congrats!
Psst…check out our guide on how should a bra fit for extra tips and tricks for the perfect bra fit!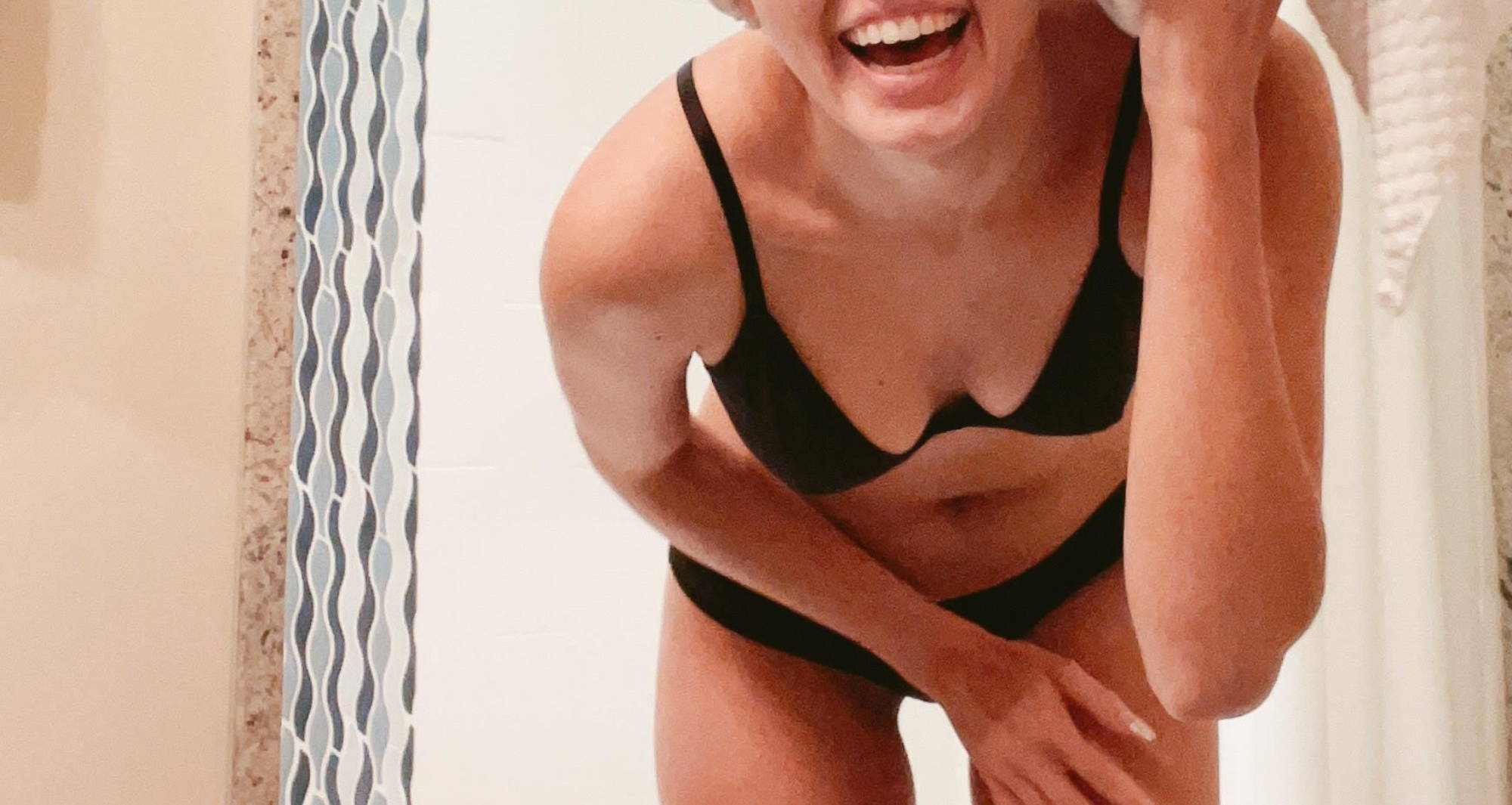 Now that you've taken the bra size quiz, it's time to figure out your ideal bra style in our bra type quiz. We'll consider your lifestyle, activity levels, style, and more.
How often do you work out?

I basically live in workout underwear and my gym bag is always within reach

I'll go to the gym or on a run a few times a week, but I don't freak out if I can't fit a workout in

Meh, I'll go on a hike every once in a while, but only with friends

If you see me at the gym, call the police because I'm there against my will

What kind of clothes do you wear the most often?

A t-shirt and shorts (and you're lucky if they're clean)

A coordinated athleisure set

Fave pair of jeans during the day and a fun little number for nights out

The latest trends are perfectly curated to my to-do list for the day

How often do you leave the house (outside of going to work/school)?

Only to go to the gym

I'll visit a cute little coffee shop every now and then

I have a pretty bustling social life, but I'm just as happy chilling at home

Sorry, my next 6 months are completely booked. Let's circle back in the new year?

How important is comfort to you when buying a bra?

I value support over comfort

Comfort is my middle name (and first and last name too)

It's important, but I still wanna look cute

I'll think about comfort once I know the outfit works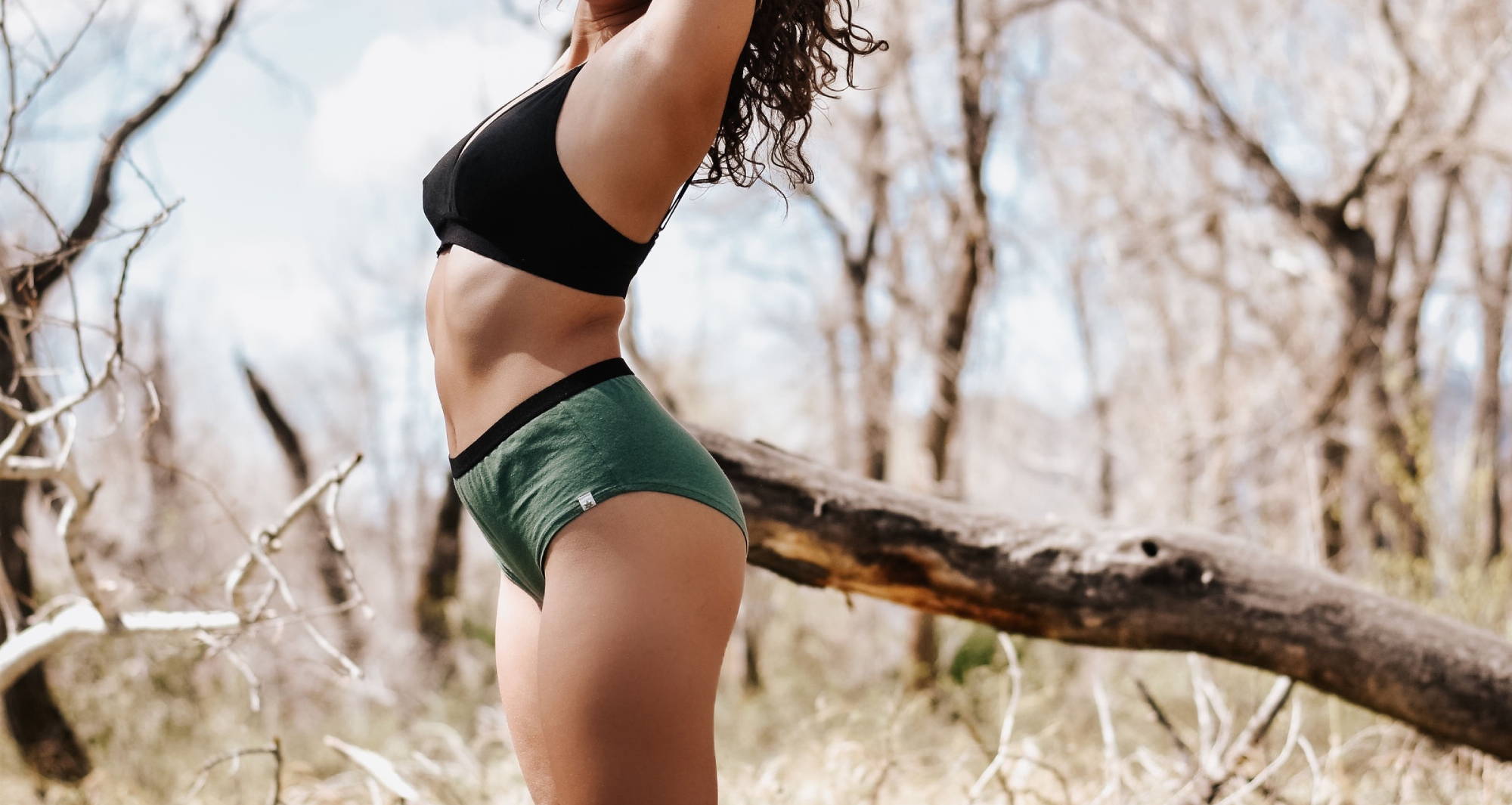 If you answered mainly A, a sports bra is the way to go. That way, you can jump into whatever new workout craze you find at a moment's notice.
If you answered mainly B, you'll love a racerback bralette. It's easygoing, supportive, and no-nonsense (just like you!).
If you answered mainly C, try a triangle bralette. It has the style points of a more traditional wired bra with the possibility of a little plunge moment, but still prioritizes comfort and highlights your beautiful body shape.
If you answered mainly D, you'll probably like a padded bra the most. It's very supportive and shapes your boobs into exactly what shape you want.
BRA QUIZ: WHAT COLOR BRA SHOULD YOU WEAR?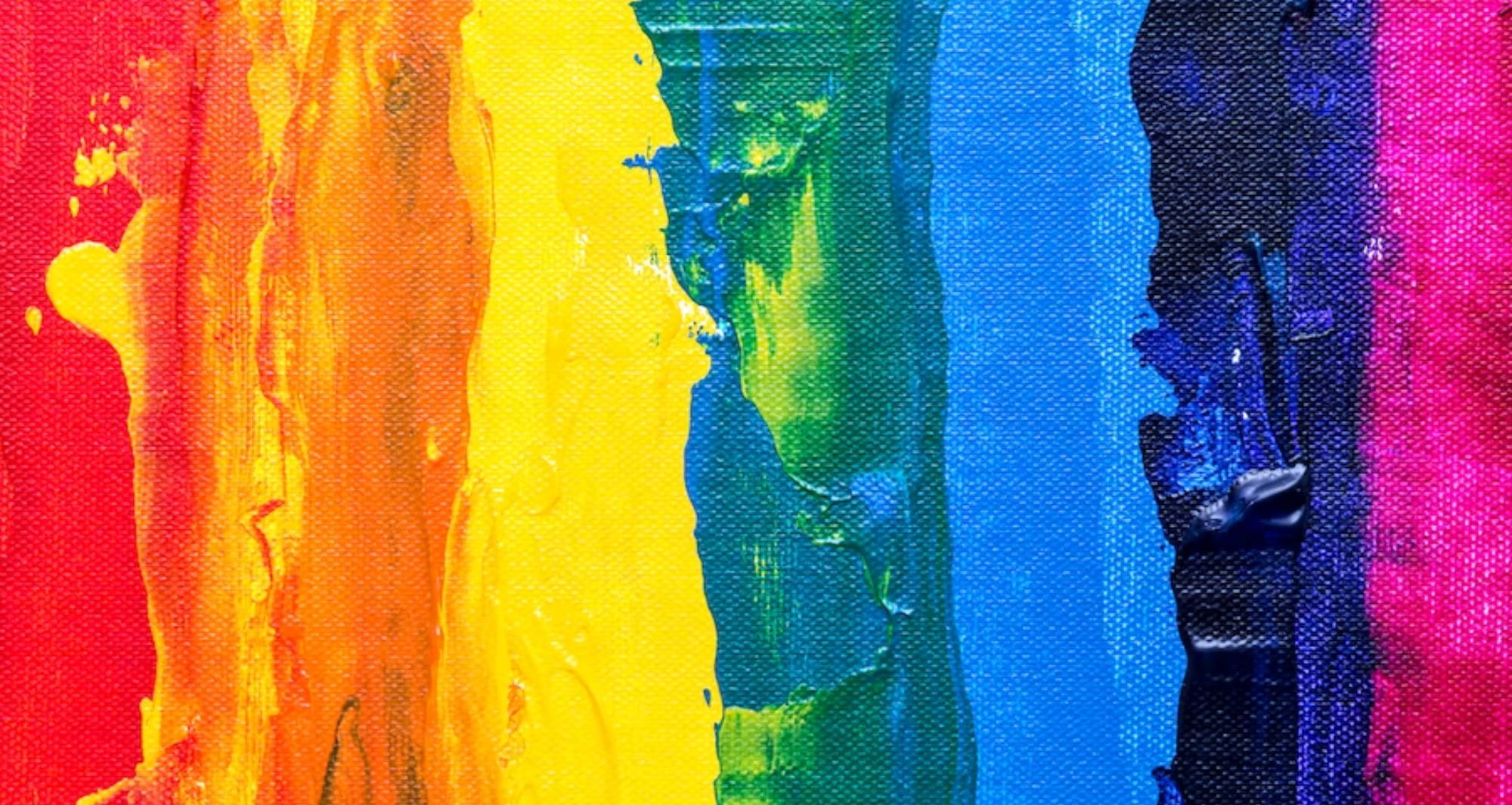 The color of bra you like to wear can say so much about your personality.. Are you more traditional and favor a nude bra? Or do you wanna show off your environmental acumen with a naturally dyed green bra? Let's find out with the third of our bra quizzes!
Your ideal Friday night looks like:

Movie night on the couch with your partner or bestie

Dancing the night away at a concert, nightclub, or dive bar (basically anywhere with loud music)

A dinner date at the new hotspot in town

Volunteering at your favorite charity

If you have to describe your style in three words, it would be:

Comfortable, practical, and classic

Trendy, colorful, and unique

Sleek, dark, and sexy

Thrifted, organic, and retro

Your high school superlative was:

Most likely to succeed

Most likely to spend a night in jail

Most likely to not attend the reunion

Most likely to change the world
BRA QUIZ: WHAT COLOR BRA SHOULD YOU WEAR?
If you answered mainly A, you're happiest in a nude color bra. You're minimalist and into celebrating the simple things in life (like finding a comfortable bra).
If you answered mainly B, you should rock a bright purple bra! You're a pop of color in life and your ideal bra reflects that!
If you answered mainly C, a black bra is the way to go. It's sexy, mysterious, and a classic (sounds like someone else I know…).
If you answered mainly D, a green bra is perfect for you. You care about the world around you, and a green bra will send that message loud and clear.
BRA QUIZ: SHOULD YOU WEAR A BRALETTE OR UNDERWIRE BRA?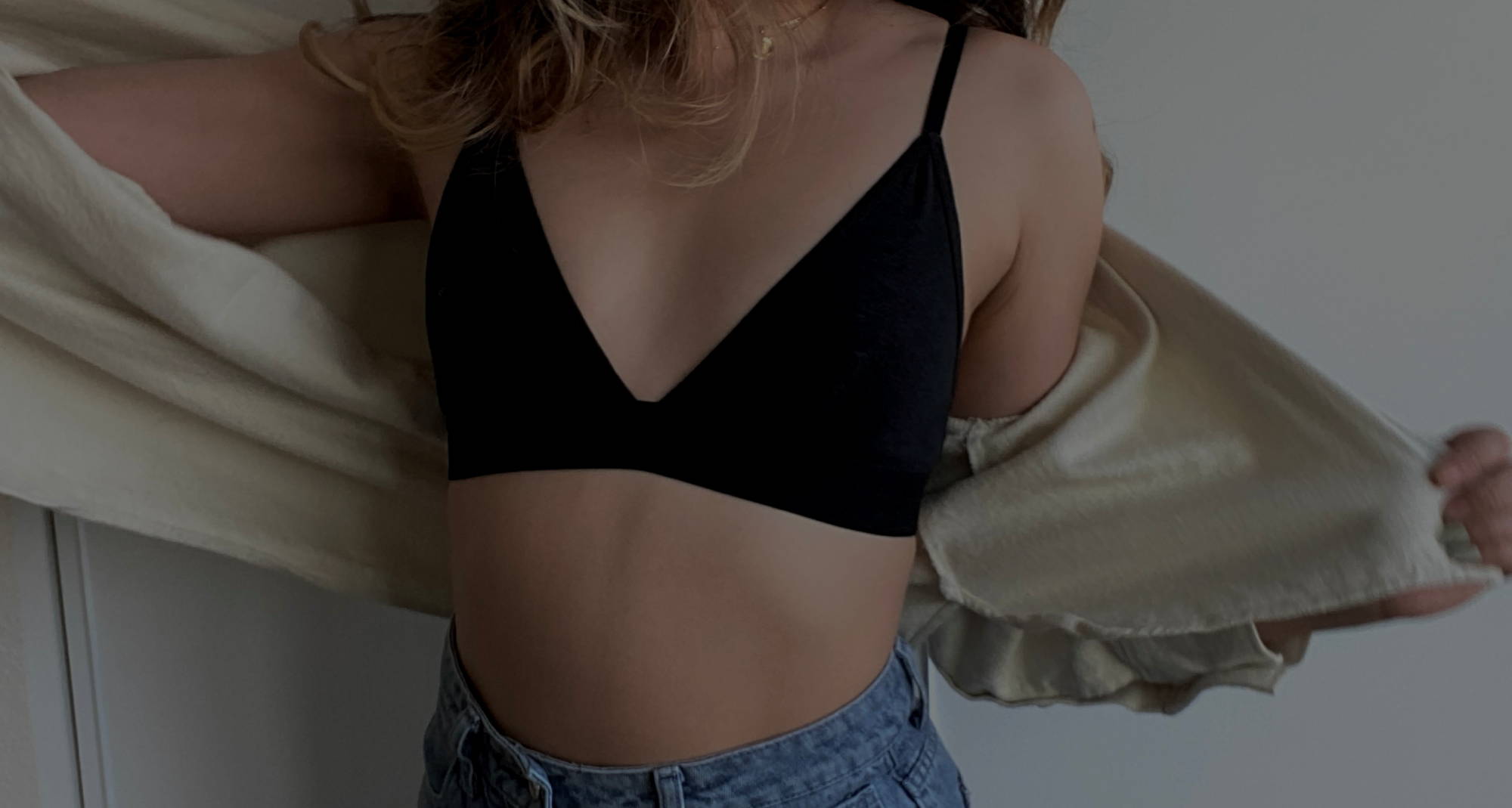 With bralettes and #freethenipple becoming much more popular, the traditional wired bra may be going out of style. Many people are even asking, "are underwire bras bad for you?" I know what I think, but let's figure out where you stand in the great bra debate.
 How important is comfort to you?

The MOST important

I've got breasts of steel that can withstand any pain

How important is support to you?

I don't need my boobs at my chin, that's for sure

Higher the boob, the closer to heaven (at least I think that's the saying)

How important is keeping your natural body shape to you?

Let me show off my unique boobs, please!!

I want perfectly rounded tatas
BRA QUIZ ANSWERS: BRALETTE VS UNDERWIRE BRA
If you answered mainly A, you're a bralette babe for sure! They're most comfortable and show off your gorg breast shapes beautifully. And if you're worried about support, just look for bralettes with adjustable straps!
If you answered mainly B, you're loyal to the underwire bra!
BRA QUIZ : WHAT BRALETTE OUTFIT IS THE BEST FOR YOU?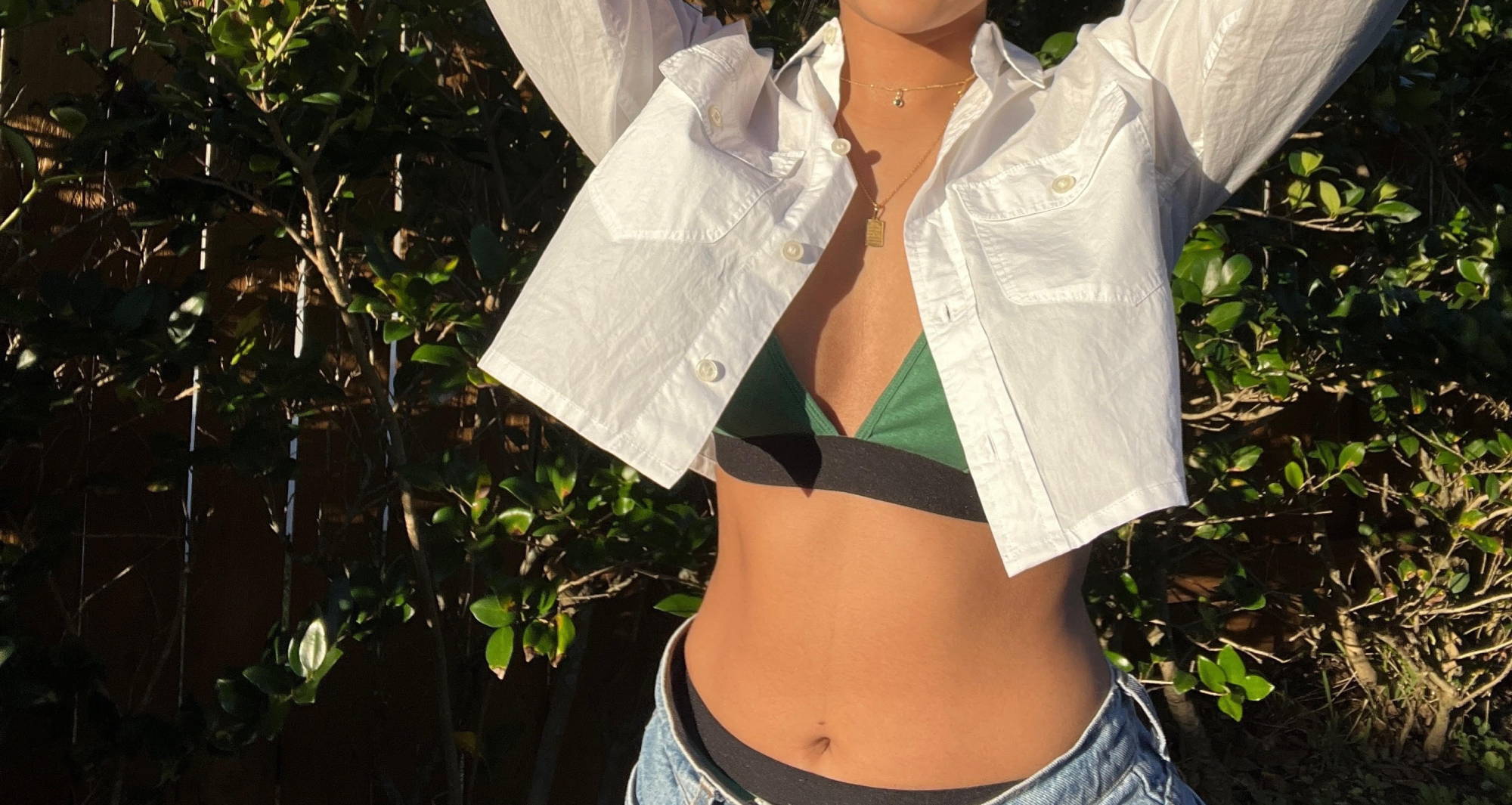 Bralette outfits are so much fun. I mean, wearing a bralette as a top means less laundry and a more stylish look—win-win! But which one suits you the best?
On a Saturday night, you'll catch me at:

The gym

The club

Getting my zzz's to wake up early for the farmer's market

When you were a kid, what did you want to be when you grew up?

A professional athlete

A ballerina

A teacher

What's your favorite movie genre?

Action or thriller

Romance or romantic comedy

Science fiction or adventure
BRA QUIZ ANSWERS: BRALETTE OUTFITS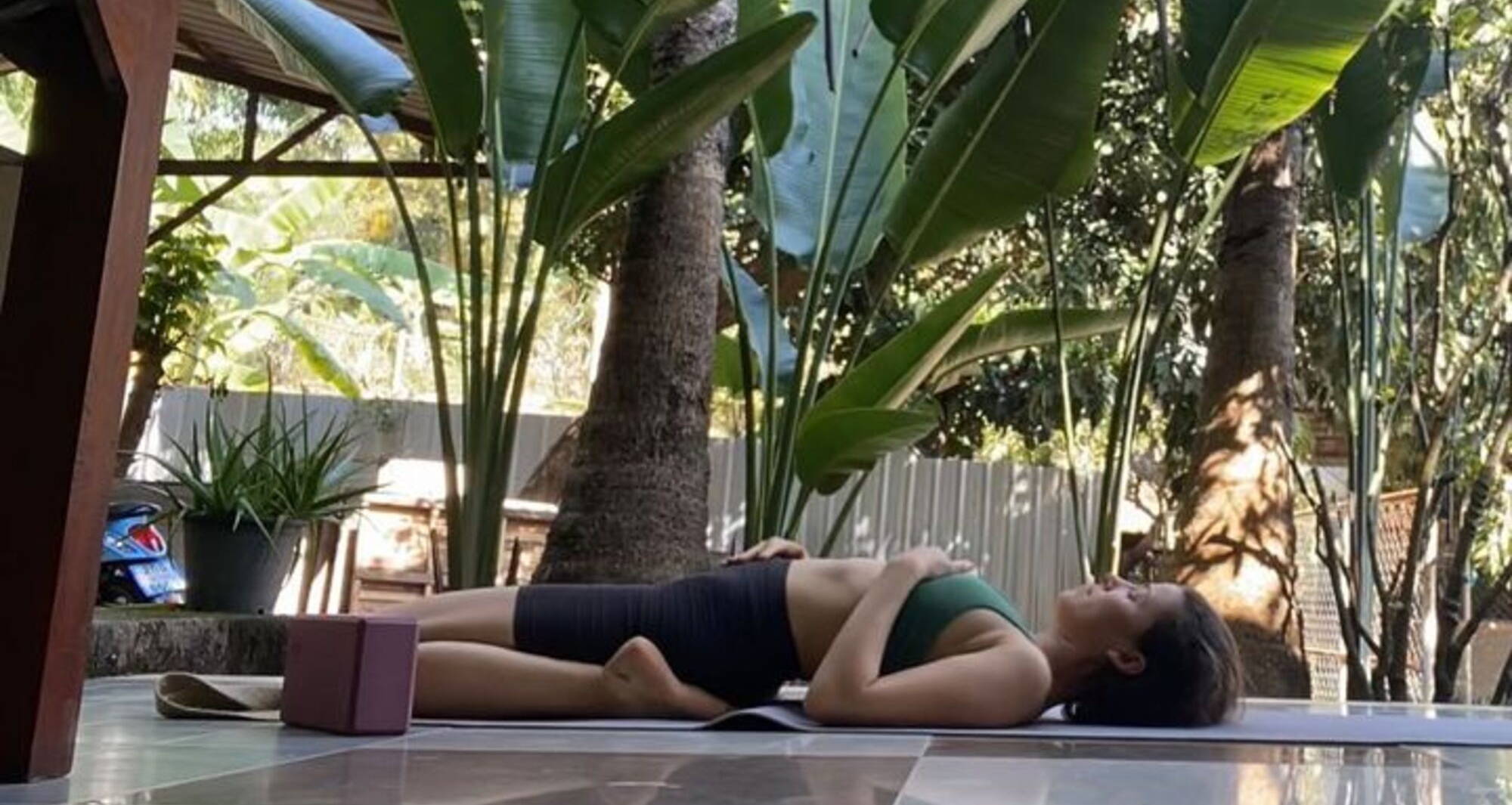 If you answered mainly A, you'll love a racerback bralette with your favorite joggers or bike shorts, a baseball hat, and your slickest sneakers. Throw an open puffy coat on top if you're cold!
If you answered mainly B, hit the town in your sexiest bralette under a blazer with your tightest pants and tallest heels!
If you answered mainly C, pair your most retro bralette with a super flowy high-waisted skirt for a little Lily James in Mamma Mia 2 moment!
Thanks to these bra quizzes, you now have your perfect bra size, type, style, color, AND outfit. Who knew the answers to life could come from taking a few bra quizzes? Well, me, and now you, too!
Anyway, I'm dying to know what you found out! What's your ideal bra? What about your new bralette outfit?? Let me know in the comments below.