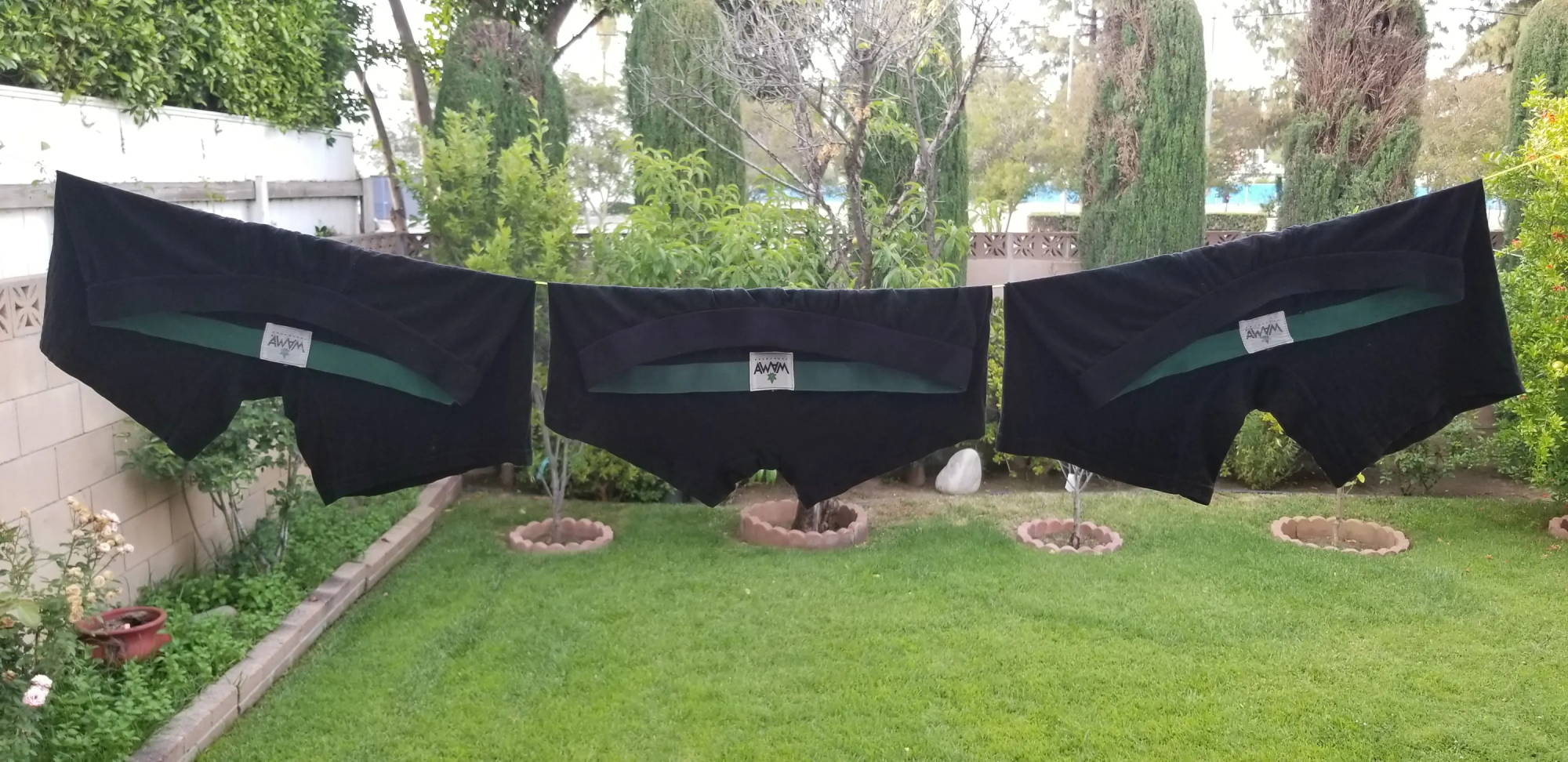 Nothing's better than getting a box of fresh duds delivered to your door. In all the excitement, it's no wonder that so many of us forgo washing our new high waisted underwear or triangle bralette before we wear them. But should you wash underwear before wearing them for the first time?
There are a few important factors that'll determine if you need to. That being said, here at WAMA we understand how tough it is to find the best underwear if you can't try them on and wash them first. That's why we've got the First Pair Guarantee, so you can wash your first pair of trunks underwear, hipster panties, or racerback bralette and give them a test drive before deciding if you want to replace them with another style, color, or size… no questions asked!
I'll tell you all about the First Pair Guarantee in a minute, but first let's go over the most important question: should you wash new underwear?
SHOULD YOU WASH UNDERWEAR BEFORE WEARING? HERE'S THE SCIENCE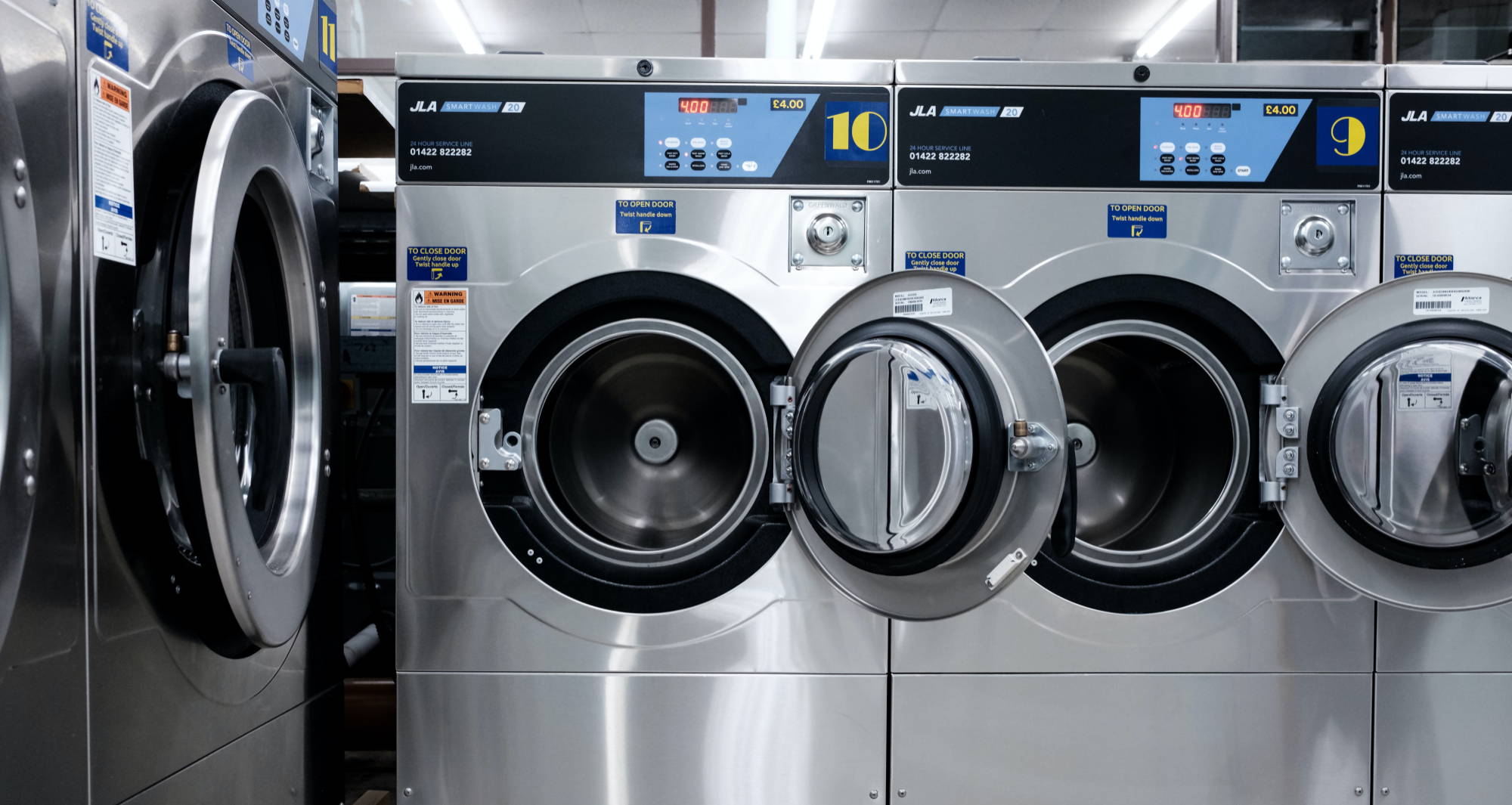 The answer to this question depends on the fabric your undies are made from and the manufacturing process it's gone through. For a glimpse into all the ways your brand new undergarments could be harboring bacteria, chemicals, and other funky stuff, check out all the steps your underwear goes through, from harvesting the natural fibers to winding up in your shopping cart:
SOME FIBERS ARE SPRAYED WITH PESTICIDES WHILE THEY GROW
Non-organic natural fibers are often sprayed with pesticides before they're harvested, and residue from these toxic chemicals make it into the clothing you buy and wear. So when it comes to organic cotton vs cotton, organic cotton is the way to go. Better yet, choose a natural fabric that doesn't require pesticides to grow—like hemp!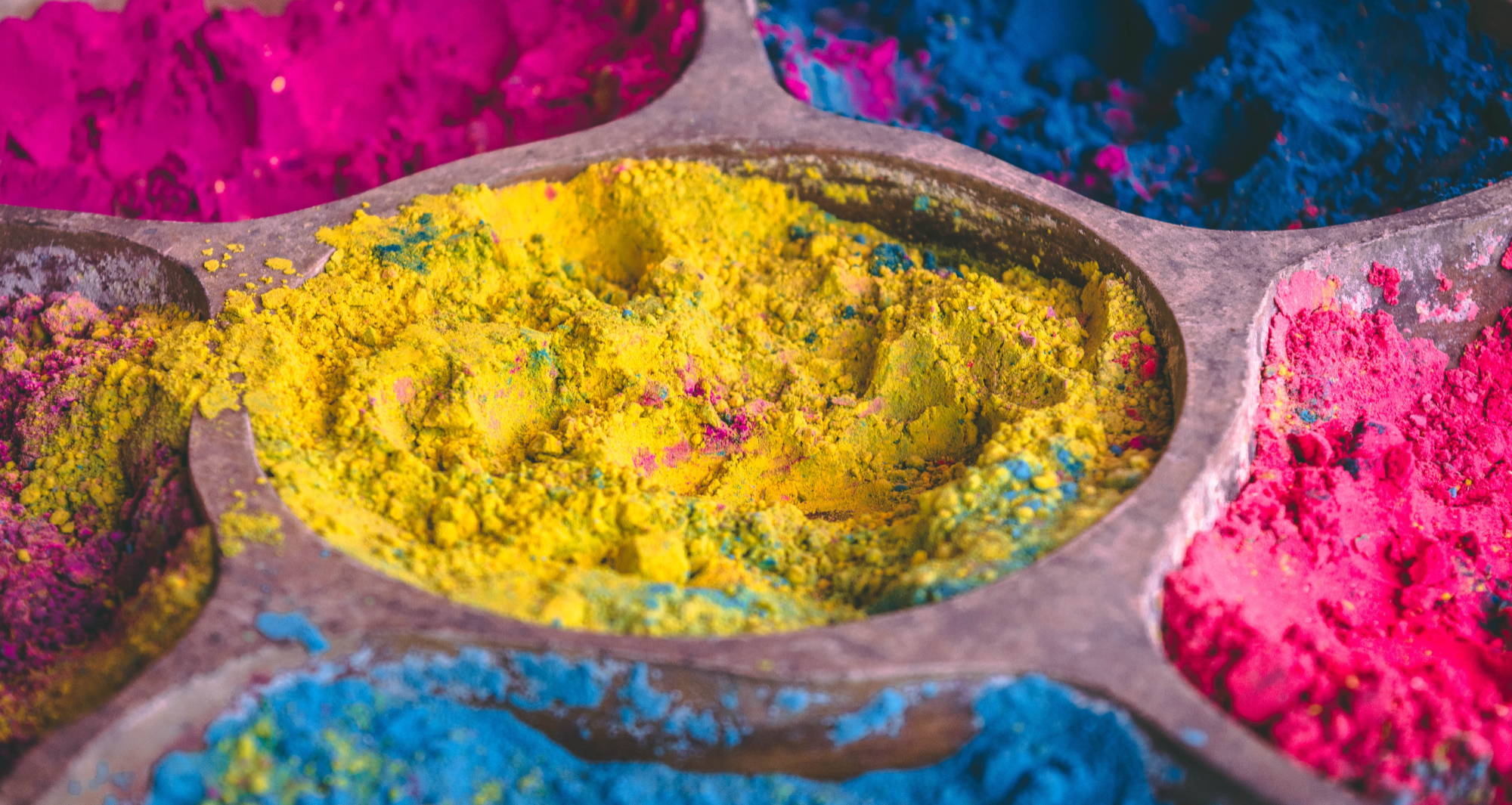 CHEMICALS ARE USED TO DYE & PRESERVE CLOTHING
Heads up: if your clothing isn't made with natural or low impact dyes, it's got some pretty intense chemicals that are known skin irritants. On top of that, some countries (including the US) permit substances like formaldehyde to be used to preserve clothing and introduce anti-wrinkle qualities.
While it's a small amount, it's still a carcinogen, which is never something you want against your skin. Washing underwear with these chemicals beforehand will help to reduce skin irritation and flush some of the chemical residue from the fabric, but your best bet is to just avoid fabrics with these chemicals as best you can.
THINK OF ALL THE HANDS THAT TOUCHED YOUR UNDERWEAR BEFORE YOU
From the people working at the manufacturing plant, to the employees who pack your new underwear for shipment… to other customers who pawed at your undies or tried them on (if you're buying your underwear from a physical store).
There's just no way to know who touched your new underwear, and what sort of bacteria was present on their hands. I know these days we're all much more aware of the surfaces we come in contact with and the possible contaminants there, but did you know that bacteria such as MRSA, norovirus, and staphylococcus can be transferred onto fabric by infected folks? Yikes!
SHOULD YOU WASH UNDERWEAR BEFORE WEARING IF IT'S FROM WAMA?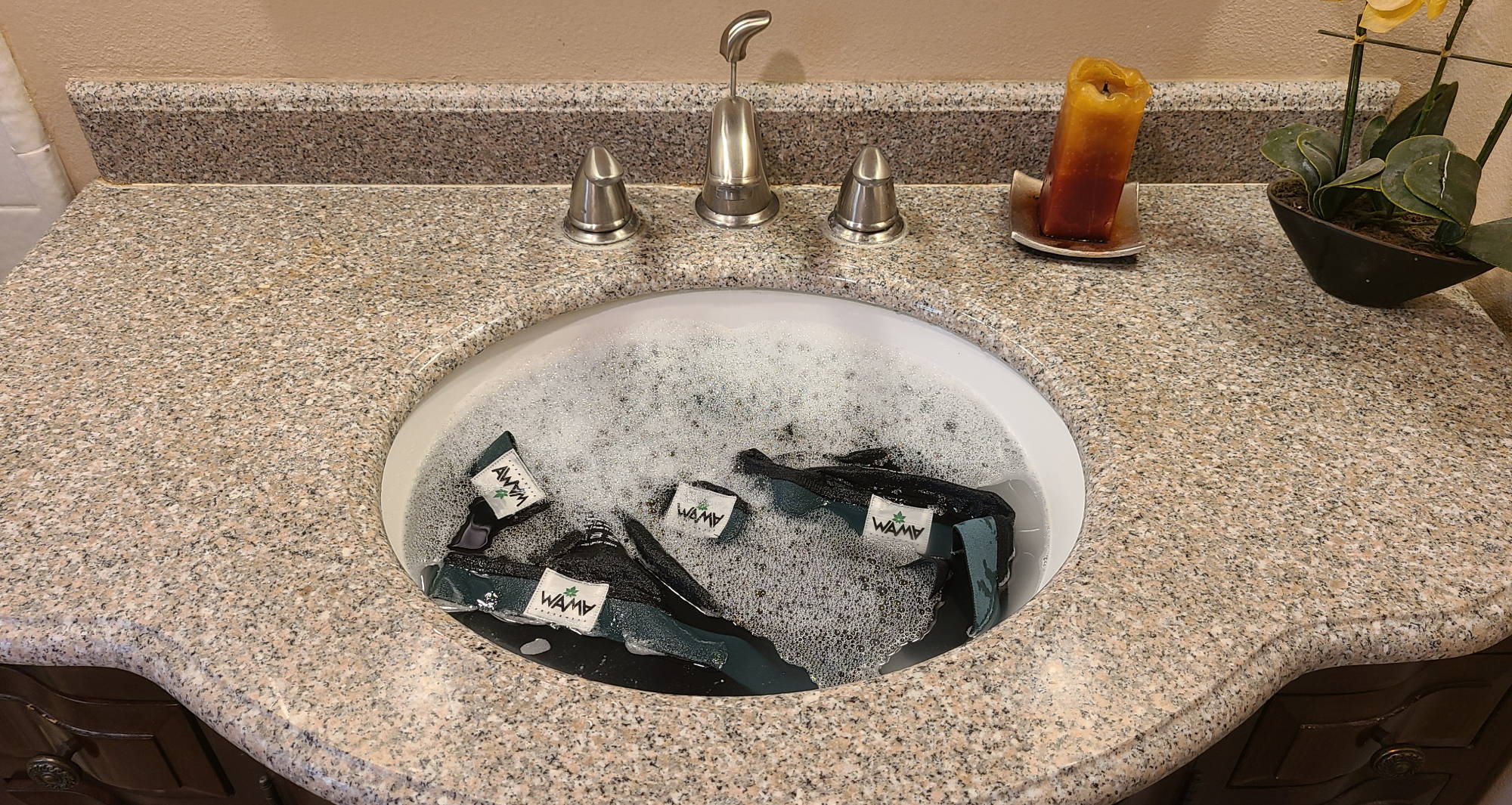 Here's the good news: because WAMA underwear is made with hemp, organic cotton, and low impact dyes, you're safe to try those puppies on before washing them! There are no pesticides present in WAMA fabric, or other harsh chemicals that could harm your skin.
Not to mention, WAMA hemp fabric makes for antibacterial underwear that naturally repels bacteria growth and mildew. And since you're buying online, you can rest easy knowing no other customers have tried on those undies!
CAN I WASH NEW UNDERWEAR FROM WAMA AND STILL RETURN IT?
You do not need to wash your new WAMA underwear before testing it out, but if you feel more comfortable doing so, that's totally valid. We understand that some people like to wash all of their new clothes before wearing them, and we respect that.
That's why we have our First Pair Guarantee in place. That way, you can always find your perfect first pair of WAMA underwear, no strings attached.
SHOULD YOU WASH NEW UNDERWEAR BEFORE WEARING? HOW THE FIRST PAIR GUARANTEE WORKS
Here's the deal: you can replace your first pair of WAMA underwear no matter what. If it doesn't fit right, you decide you want a different color or fit, or whatever other reason, you'll receive a FREE replacement for your first pair of WAMA underwear no matter what. You don't even have to return it, we'll just send you a new pair or even a refund if you want (though after trying on your first pair, I doubt you will).
We want you to love your WAMA underwear, which is why we have the First Pair Guarantee. Just know that you can only get ONE pair replaced as part of the First Pair Guarantee. So if you wash one pair, or wear them a couple times before deciding you want something else, that's totally fine!
If you buy a pack of underwear or order a few different styles as part of your very first WAMA purchase, you can still exchange the rest of your pairs, as long as they are unwashed, unworn, and in the condition in which you received them. But because the First Pair Guarantee covers ONE pair, we recommend only washing ONE PAIR before you try them on.
If you wash or wear a whole pack or order of multiple styles, we honor the First Pair Guarantee for one pair of WAMA underwear, not the entire pack. That's because we want you to find your ideal fit, but we're also mindful of our impact on the environment and want to keep waste to a minimum.
THE BEST WAY TO USE THE FIRST PAIR GUARANTEE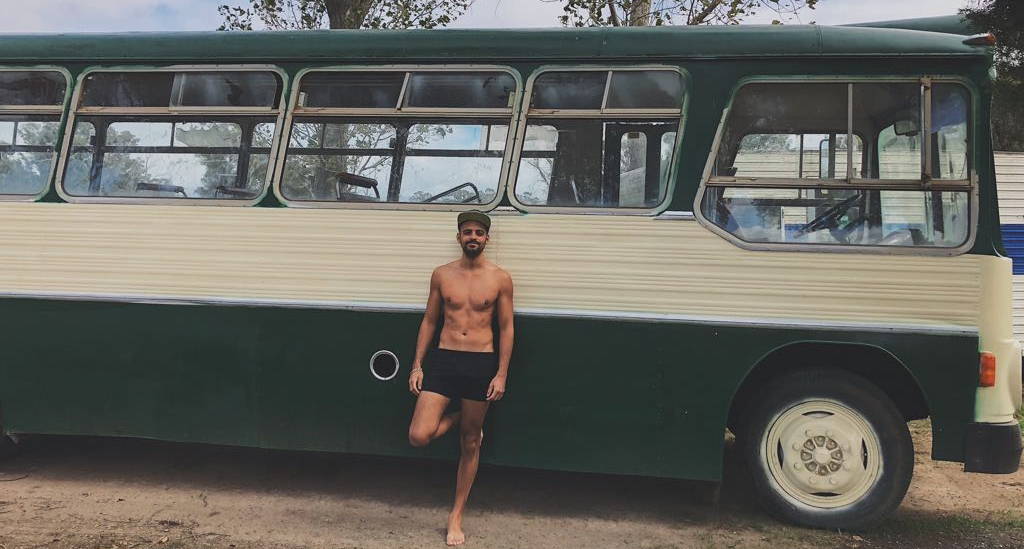 I recommend trying on (and washing first, if that's your preference, but with WAMA, you don't need to!) just one pair of underwear from your first order to see how you like them. Really give them a thorough test drive, and make sure the fit and style is just what you want.
If you love them, great! Toss the rest of your pairs in the wash and wear them with joy. Not so crazy about how they fit, or decide you want a different style or color? No problem at all! You can replace that first pair that you washed and tried on, and exchange all the other pairs as long as you didn't wash them or wear them.
Just keep in mind: this is a First Pair Guarantee. We love our returning customers, but if you've ordered from WAMA before, the First Pair Guarantee does not apply to your purchases after the first order. But don't worry—returning customers can still return and exchange any pair of underwear or hemp bra that's unwashed and unworn.
SHOULD YOU WASH UNDERWEAR BEFORE WEARING: CONCLUSION
So should you wash underwear before wearing it? If you're wearing WAMA underwear, you don't need to wash new underwear before you wear them. However, if you're buying undies made with nonorganic fabrics, toxic dyes and chemicals, or from a physical store, I highly recommend you pop them through a wash cycle before putting them so close to your privates.
And if you are wearing WAMA underwear, remember that you can wash and wear your first pair as much as you need to before making your decision, as per the First Pair Guarantee.
Have any questions about how the First Pair Guarantee works? Let me know in the comments, and our team can help you out!


---