Whether you prefer a racerback bralette, an underwire bra, or a triangle bralette, you've probably run into the same predicament as I have while trying to set up a streamlined, minimalist wardrobe. Here's the burning question that's run through my mind and most likely yours, too: how many bras should I own?
While we've answered the question of how many pairs of underwear should a woman own, I wanted to tackle this problem once and for all so your organic underwear drawer can be as minimal as possible while still functional. So how many bras should you have, and how do you make sure you have the best bras for your sense of style?

HOW MANY BRAS SHOULD A WOMAN OWN? THE SIMPLE ANSWER
For a minimalist bra drawer that's still totally functional, you need (drum roll, please)... 7 bras.
The formula: depending on your lifestyle and personal preferences, you'll need 4 everyday bras and 3 specialty bras. Here's why:
Consider how many of your bras you actually wear. There's a chance that 90 percent of the time, you wear only a few bras on rotation. That means you're already living with minimal bras, the rest are just collecting dust!

Bras need time to rest between each wear. With 4 everyday options, you can switch them out accordingly between wears.

You can wear bras up to 2-3 times between washes, depending on how sweaty or dirty they get in between. With 4 everyday bras, you can go over a week between loads of laundry. Score!

To make room for special and infrequent occasions like weddings, sheer outfits, or that one strapless top you only bust out in August, you'll have your specialty bras to fill in the gaps.

 
As for what counts as an everyday bra vs a specialty bra, that'll totally depend on who you are as a person. I'm going to reverse engineer the question "how many bras should I own?" so you can figure out exactly what 7 kinds of bras you need in your underwear drawer. First, let's go over the most common types of bras and what you might wear them for.
HOW MANY BRAS DO YOU NEED? HERE ARE THE COMMON TYPES YOU MIGHT HAVE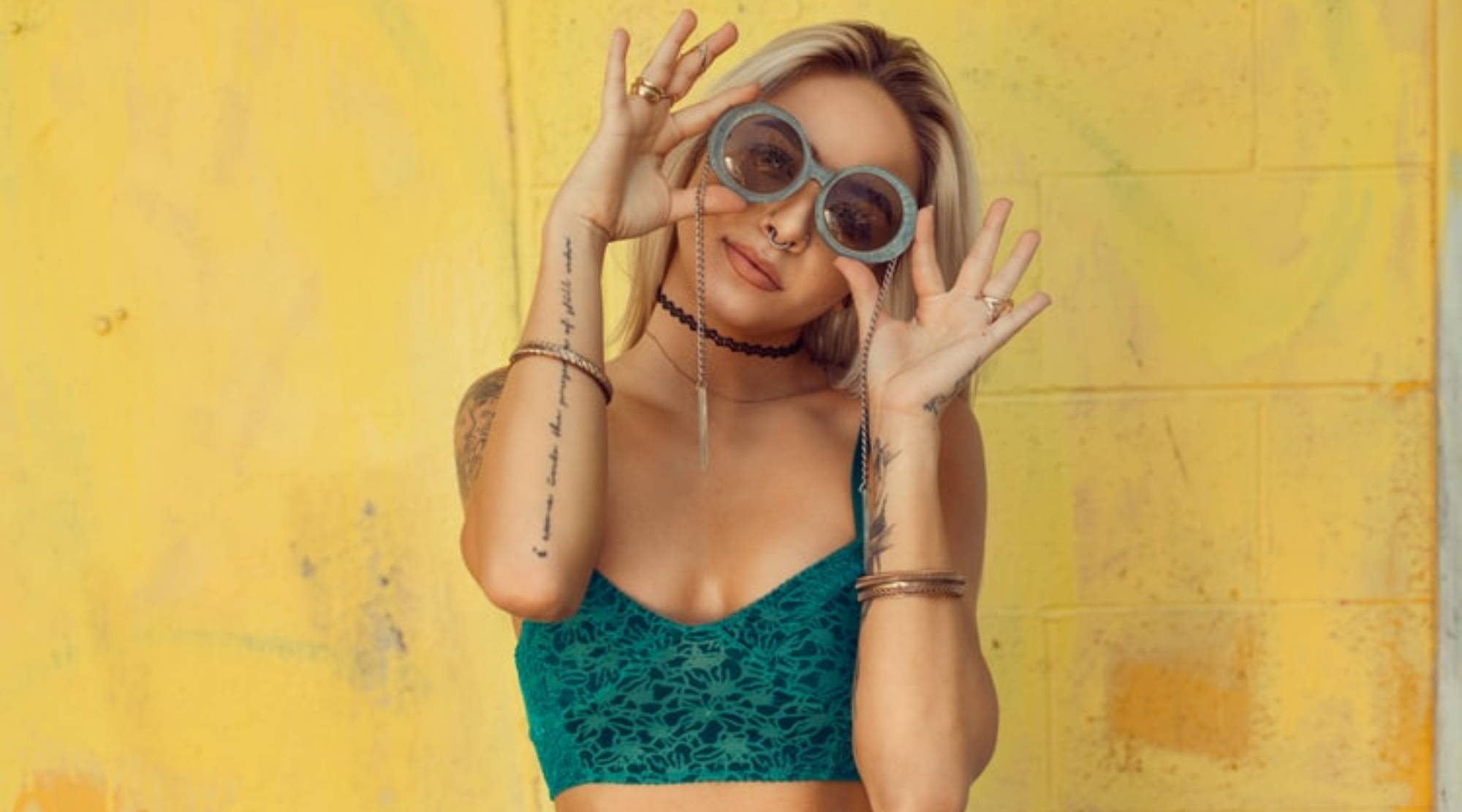 The following bra styles could qualify as everyday bras or specialty bras, depending on the wearer. I've broken down the most popular types into umbrella categories to make it even easier.

Full Support Bras
Full support bras include underwire bras, padded bras, pushup bras, and bras that combine two or all three of these factors. Many women wear some sort of full support bra almost every day. They can be the perfect bra for work, for formal occasions, or for nights out.

Medium Support Bras
Medium support bras are the likes of bralettes, wire free bras, and t-shirt bras. They may or may not have a little padding, but they don't offer the reinforcement of underwire or pushup features. These styles are great for lounging, wearing under casual outfits, or anytime you're looking to prioritize comfort.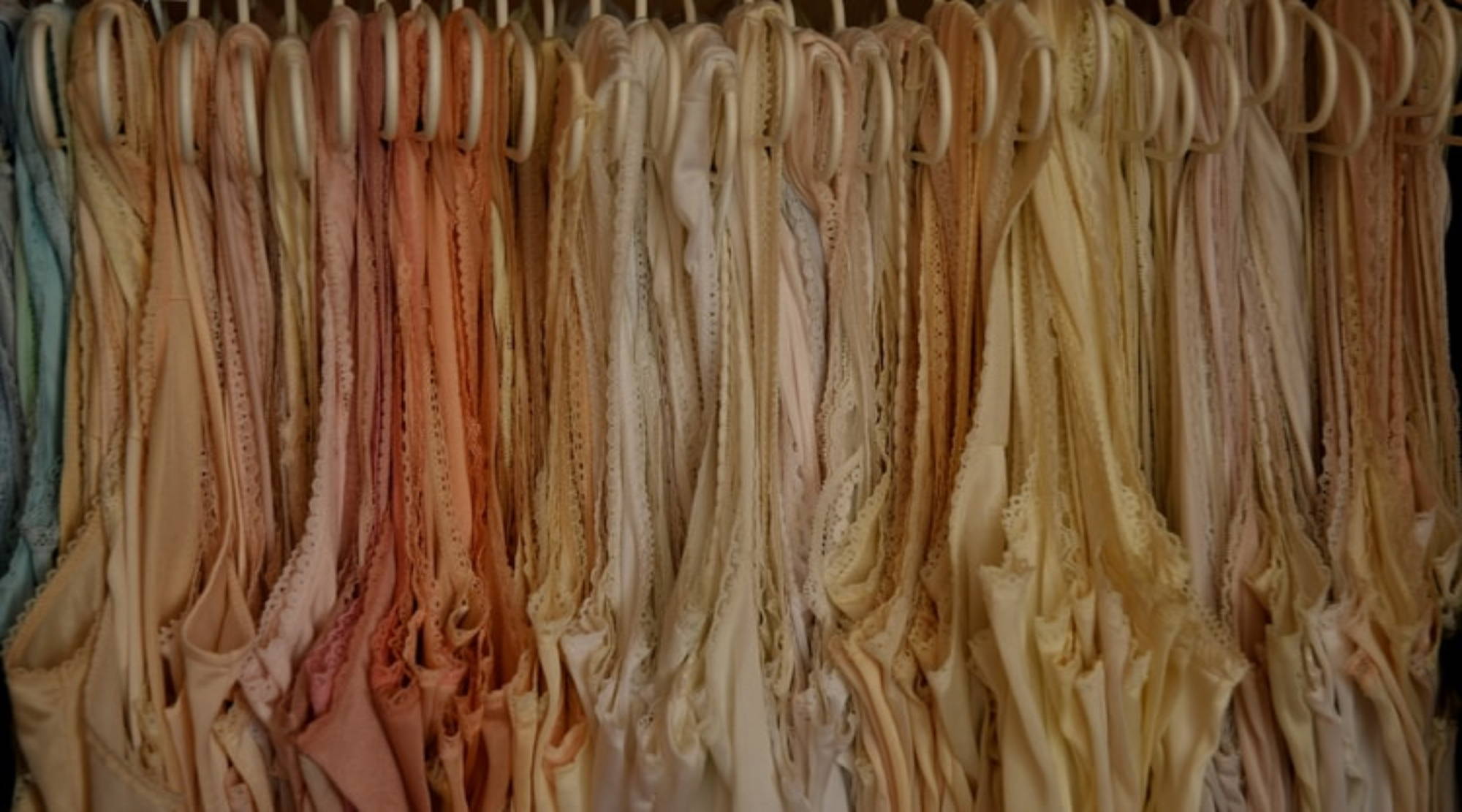 Strapless Bras
This includes classic strapless cuts as well as stick-on cups and bandeau bras. They're the ideal option for wearing under one-shoulder tops, strapless dresses, and tube tops. That means they're great for special occasions or formal outings where you might be wearing an outfit that bares your shoulders.

Sports Bras
Sports bras are, well, sports bras. Of course, there are so many styles to choose from: racerback, halter, underwire… the list goes on. What sets sports bras apart from the other styles on this list is that they're expressly made for exercising or being active. That being said, many women today wear sports bras as part of an athleisure look, so sports bras may factor in as an "everyday" bra for you.
HOW MANY BRAS SHOULD I OWN? BREAKING IT DOWN FOR YOUR LIFESTYLE
While you truly only need 7 bras in your repertoire of minimalist clothing, exactly what kinds you should own will vary from person to person. Here's how to figure out what's best for you:
Notice what styles you wear most often. Keep track for a week or two. Do you always reach for the same two bras? What kind are they?

Consider why you reach for those bras most often. Are you more concerned with comfort or support? Function or style?

Think about your day-to-day life. How many bras do you need for each activity? How often do you work out? Do you attend formal events regularly? What kind of clothes do you wear most, and what bras make the most sense underneath them?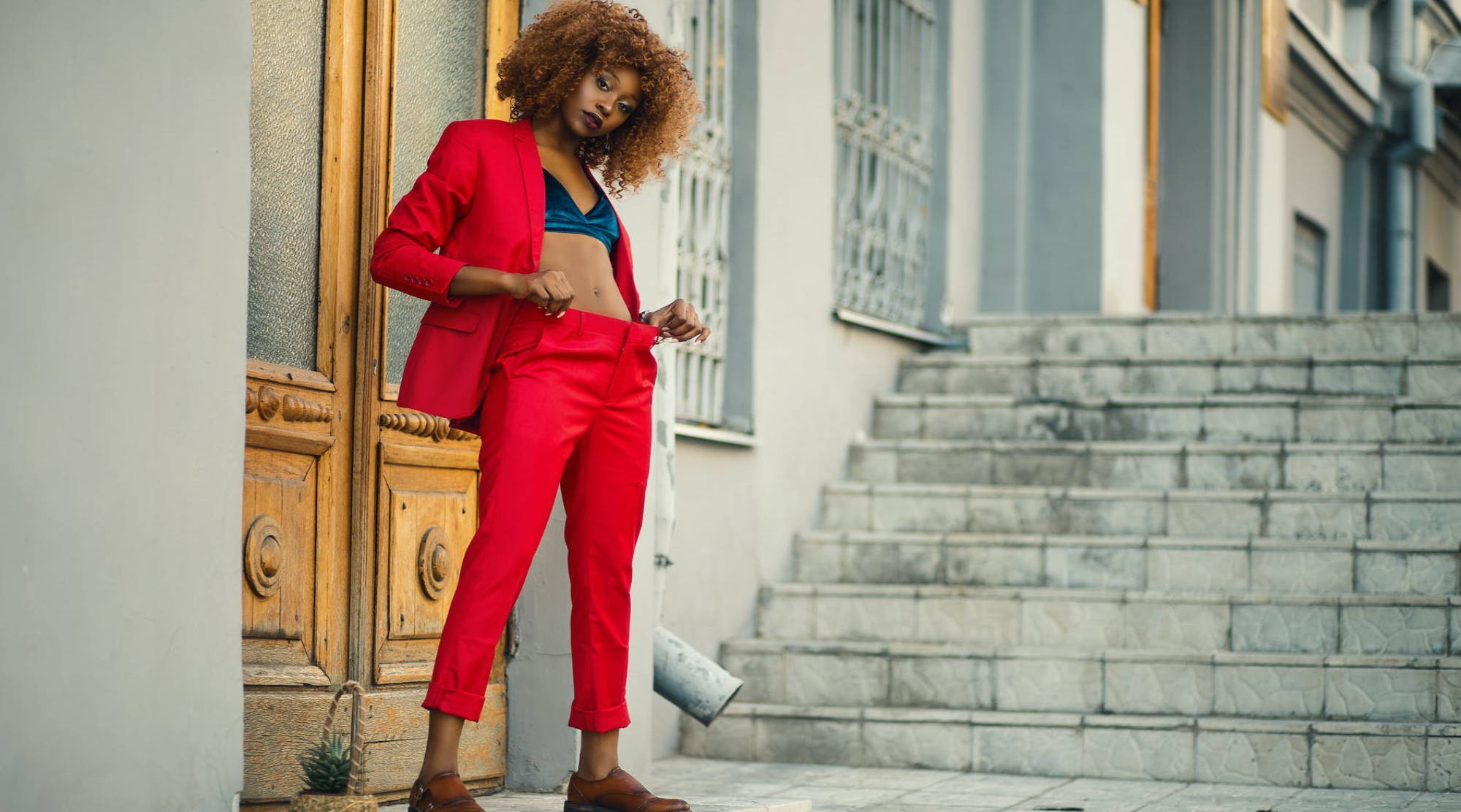 For example, I prioritize comfort. My personal style is pretty casual and I work out a few times a week. Even for special occasions, I only like to slightly enhance the natural shape of my breast. I find underwire super uncomfortable, so I avoid it as much as possible.
Therefore, my ideal drawer looks like this... 
Everyday bras: 4 bralettes

Specialty bras: 2 sports bras, 1 padded underwire bra
My 4 bralettes are my everyday bras because I wear them literally all the time. I really rarely wear my padded underwire bra, but it's nice to have for the odd fancy outfit that requires it. As for my sports bras, I alternate between them for workouts, wearing them each once or twice before I toss them in the wash.
Another example: a friend of mine prioritizes support. She works in an office and needs to dress pretty professionally most days. She exercises once or twice a week, and likes to go on a big night out about once a month.
So her ideal drawer looks like this...
Everyday bras: 2 padded underwire, 2 pushup

Specialty bras: 1 bralette, 1 strapless, 1 sports bra
My friend wears her padded underwire bras and pushup bras to work, depending on her outfit. She keeps a strapless bra and bralette in her drawer for nights out or the occasional weekend outfit that calls for it. She finds one sports bra to be plenty for her weekly workouts, so this setup is perfect for her lifestyle.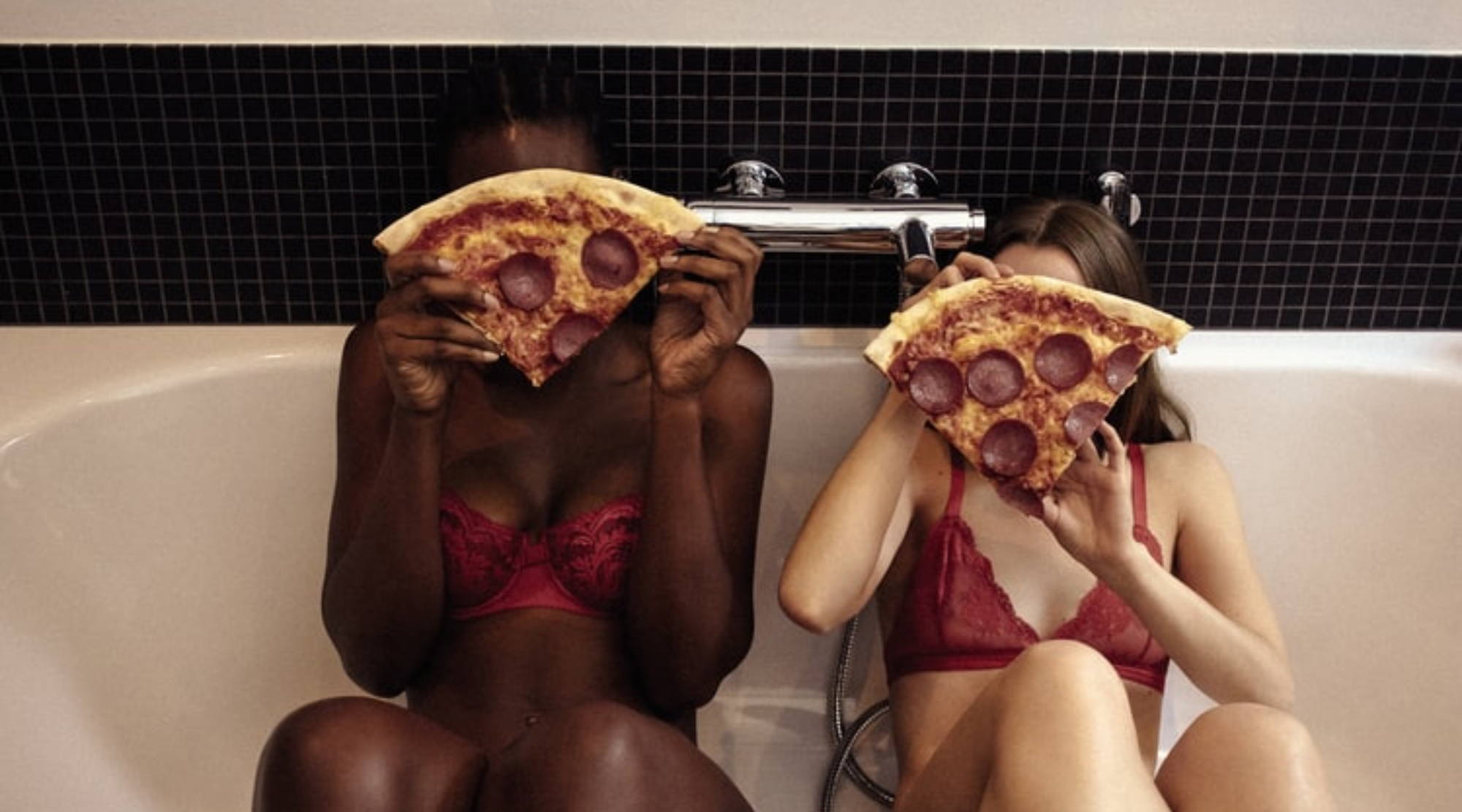 HOW MANY BRAS SHOULD I OWN? EXTRA TIPS FOR A MINIMALIST BRA DRAWER
I know 7 may seem low, especially if you're the type of person who's been hoarding bras since high school (I was definitely guilty of this!), so I want to give you some extra ideas for how to make those 7 bras really work for you.

Go For Double Duty
Make sure your everyday bras really go the distance—they should go with as many outfits as possible and ideally, be convertible in some way. I love my triangle bralette for this very reason: I can change the strap style depending on my top. That way, I get twice as much use out of it.

Be Intentional About Bra Color
Listen, as cute as your hot pink bra is, you probably can't wear it with much. Feel free to keep it as one of your specialty bras, but for maximum wear you should probably go for bras that you can wear under pretty much anything. That'll depend on the clothes in your closet, but black, nude, white, and soft neutrals are usually a safe bet.

Quality Over Quantity
Now that you're down to just 7 bras, it's important to prioritize high quality bras over cheap fast fashion options. Not only will they feel and look better, but they'll last much longer. I recommend going for soft, natural fibers with a low impact on the environment, like hemp.

Make Them Last For Good
Hand wash bras to keep them sparkly clean and looking great longer. Also, if you're ready to whittle down to 7 bras, don't just throw them in the garbage—that's the opposite of eco-friendly. Instead, try to repurpose your old bras: you can donate them, make some DIY crafts, or even compost some of them!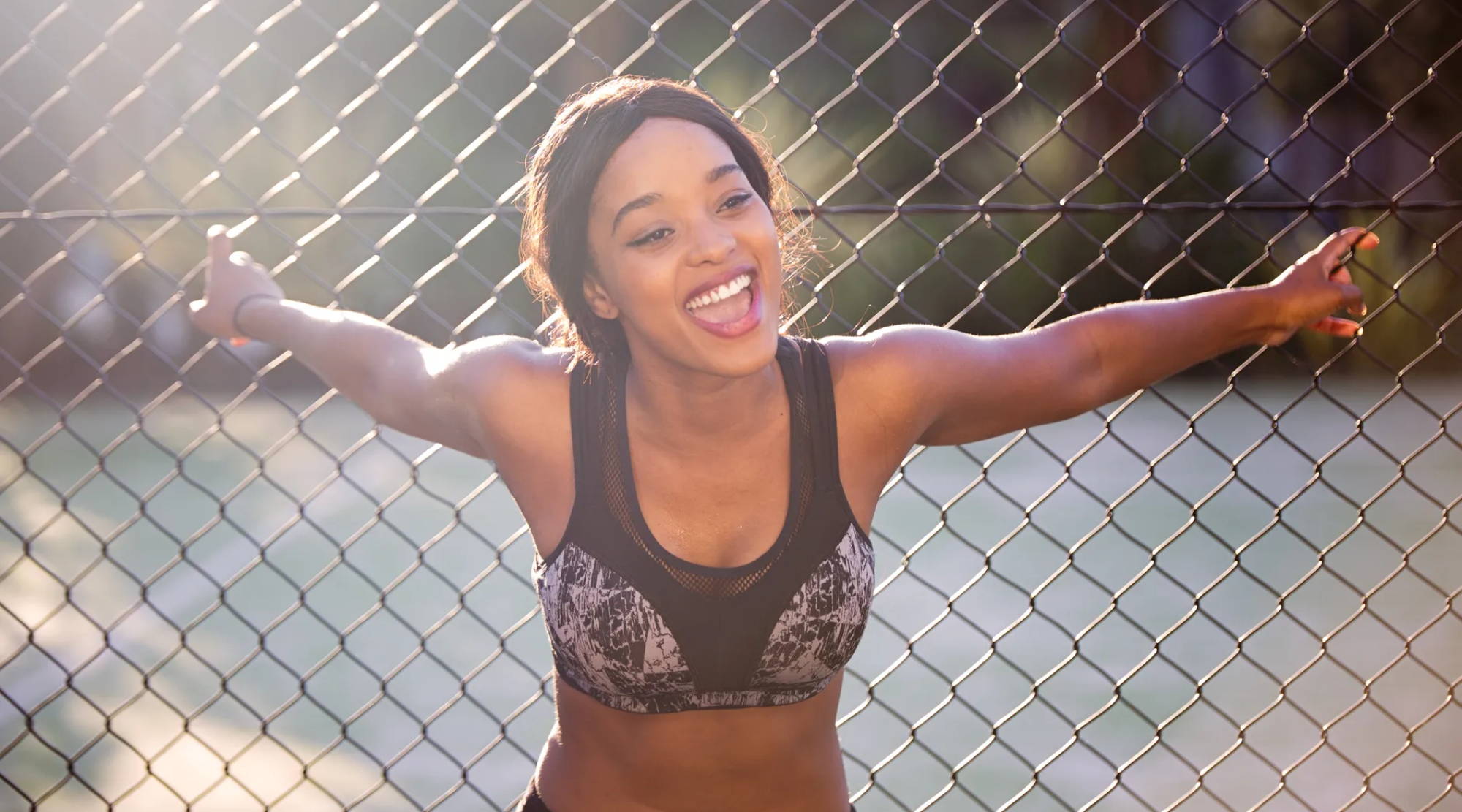 HOW MANY BRAS SHOULD I OWN: CONCLUSION
By narrowing down your underwear drawer to your ideal 7 bras, you can still feel like you've got plenty of options while living a minimalist lifestyle. And if you haven't yet, make sure you know the answer to how many pairs of underwear should a woman own so you've got all your undergarment bases covered! Here's a quick recap of all we've covered:
Q: How many bras should a woman own?
A: 7 bras.
Q: How many bras should you have for each aspect of your life?
A: 4 everyday options that you wear most of the time, and 3 specialty bras that you put on anywhere from once a week to twice a year.
Q: How do I figure out how many bras I should own?
A: Take note of the bras you wear most often and consider your lifestyle and the activities you do most. That should give you a good idea of what you need!
Are you surprised to learn you only need 7 bras? Which 7 do you think would be in your ideal underwear drawer? Let me know in the comments below!


---