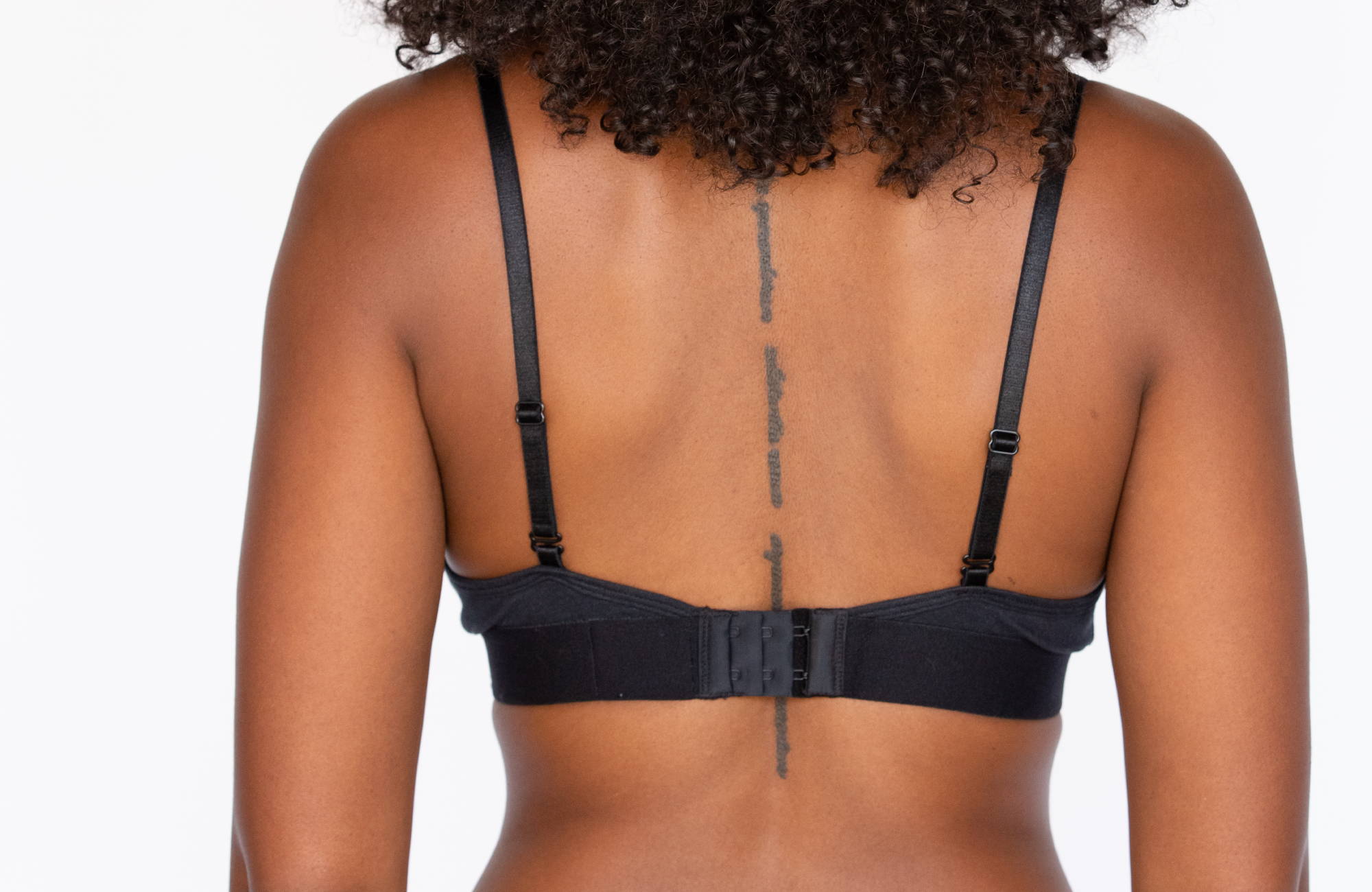 If you're a part of the population of bra-wearing folk, you probably know how to unhook a bra. But do you know how to do it with just one hand? If the answer is no, or if you're someone who doesn't wear a bra themselves but could benefit from knowing how to unhook one, you're in the right place!
My people who swear only by bra alternatives and practically live in their comfy racerback bralette are dismissed from this class. Lucky you! Most of your bras can probably be slipped on and off like a t-shirt. However, if you're all about the support of traditional underwire bras (and you don't even know the answer to the question "what is a bralette?"), stay tuned!
We'll be going over all the basic ways to open a bra with a standard hook closure. This includes unhooking a bra on someone else's body and how to unhook a bra with one hand. Without further ado, let's dive into this bra unhooking masterclass!
HOW TO UNHOOK A BRA: BASIC METHODS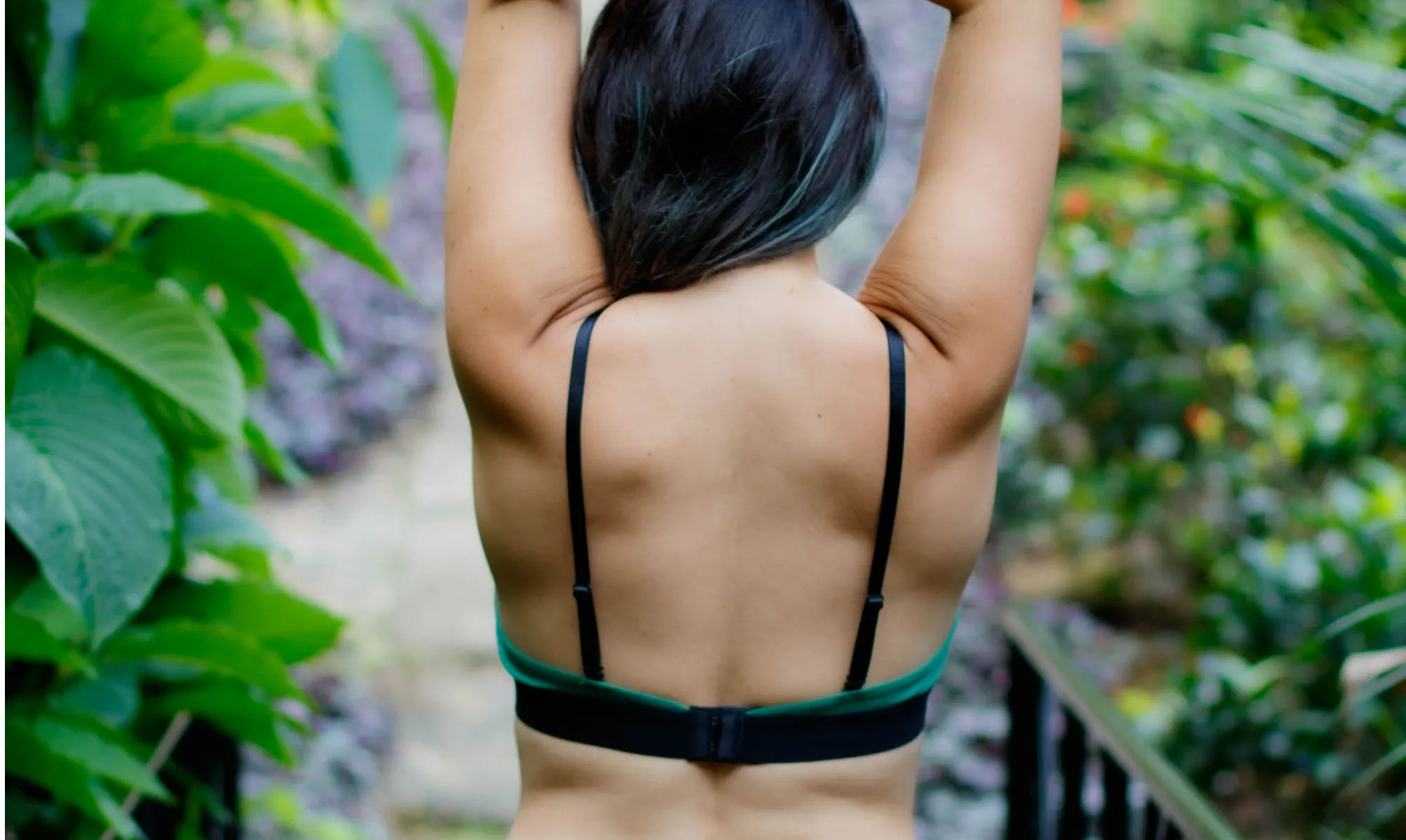 Before we can get into the slightly advanced method of unhooking a bra with one hand, we have to go over the standard methods of unhooking a bra.
Bras have evolved a lot throughout history. Where there used to be a few standard options for each occasion, there is now a sea of different bra styles. That means different bra closures, as well—so make a note of which one you're dealing with before you can get started unhooking it!
The most common bra closure is a hook and eye situation located on the back band. Some bras also have a snap closure and that's usually found on bras that open at the front. If it's a bralette vs bra situation, there may not even be a closure at all!
With that in mind, here are the most basic methods for unhooking a bra:
1. UNHOOKING A BRA WITH TWO HANDS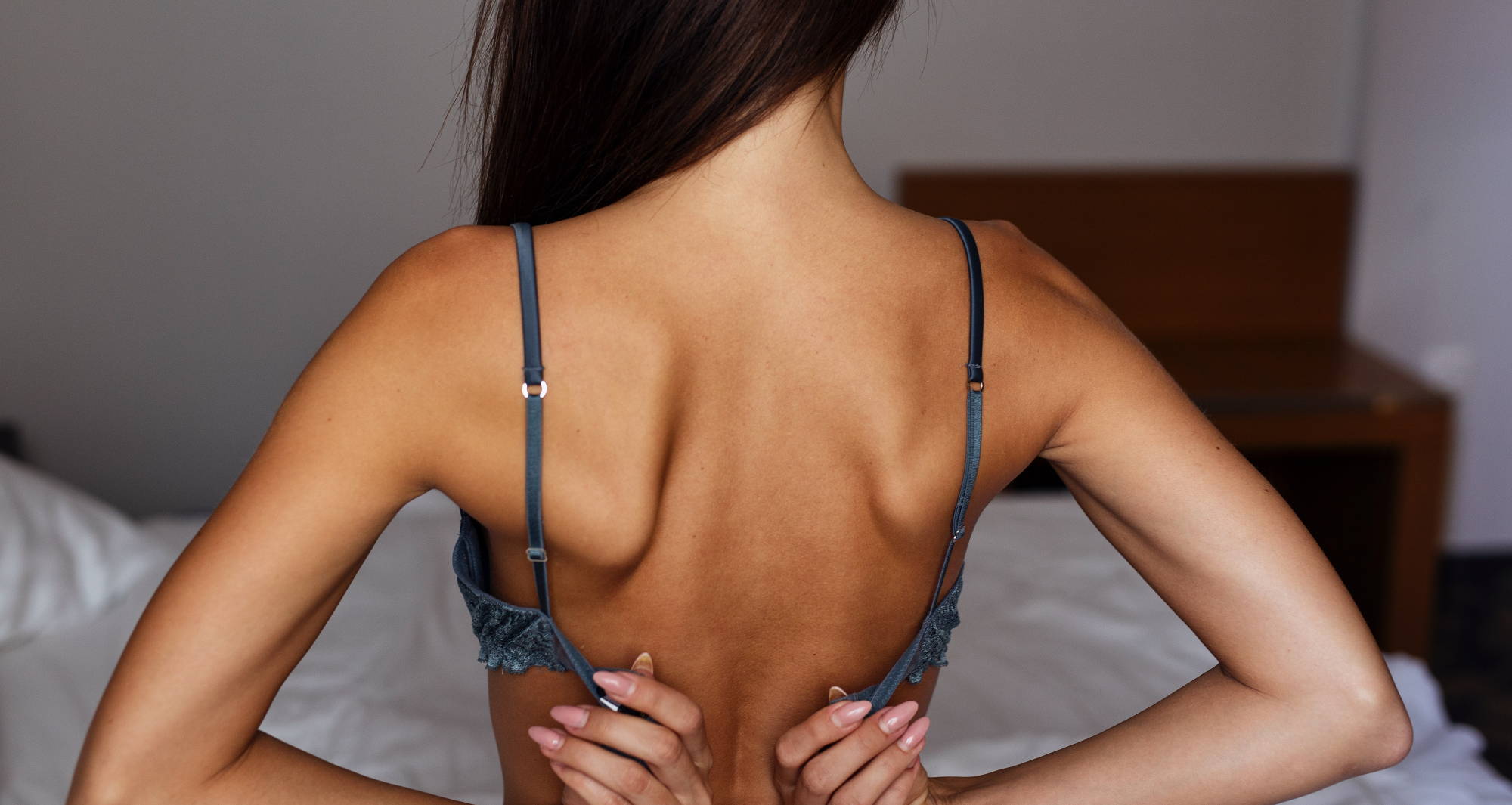 This is probably the first technique you'll encounter when learning how to unhook a bra. It's the simplest for a beginner because it allows you the leverage of all ten fingers!
First, you have to place one hand on either side of the closure. Then push both sides together so that the hook and eye parts layer on top of one another. Finally, use the hand that's on the hook side to push the hooks away from your back (or your partner's back) so that the hooks slip out of the eyes. That's it!
2. UNHOOK BRA WITH A FRONT CLASP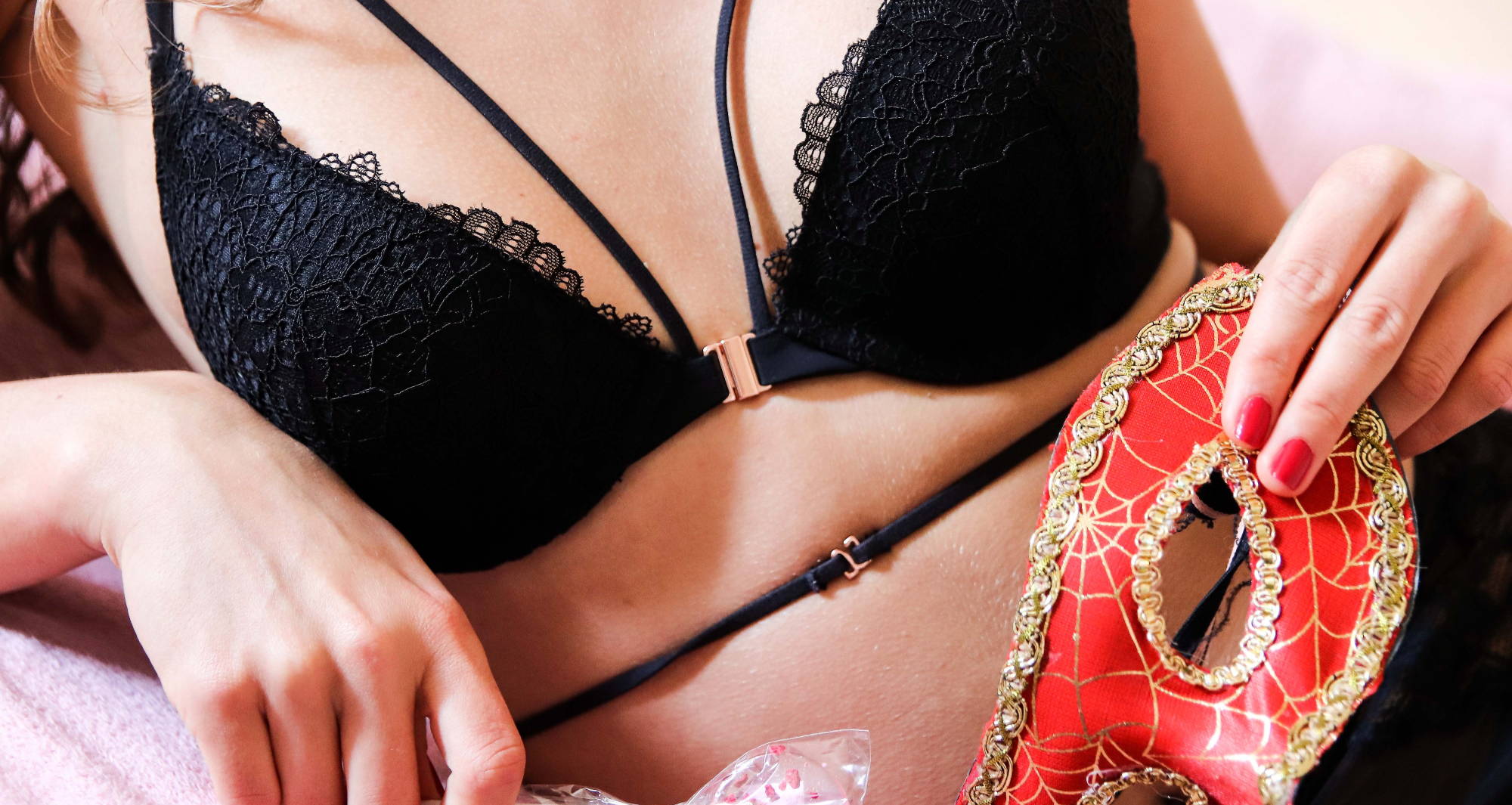 Front clasps are not as common as back hook closures, but you may still encounter   them. These clasps don't always have the same type of mechanism so it's really a trial-by-error type of situation when dealing with them. The good news is that, since the closure is at the front, you can actually see what you're doing.
The most common type of front closure is a metal or plastic snap. All you have to do is grip both sides of the clasp and push the top part out so that the clasp opens. Then just slide the top part out and boom! Your titties are free!
3. UNHOOKING SOMEONE ELSE'S BRA
If you're the bra wearer for yourself, time to sit back and relax! For those of you doing the task, simply follow one of the two methods from above. The action will be the same, although if you're facing the person whose bra you're removing, the hand positions will be reversed.
If you're really out of your depth here, you can totally approach the situation from the back where you'll have the added advantage of seeing what you're doing. Of course, you'll get better at this with practice! So, don't worry if you fumble on your first few tries.
WHY YOU MIGHT NEED TO UNHOOK A BRA WITH ONE HAND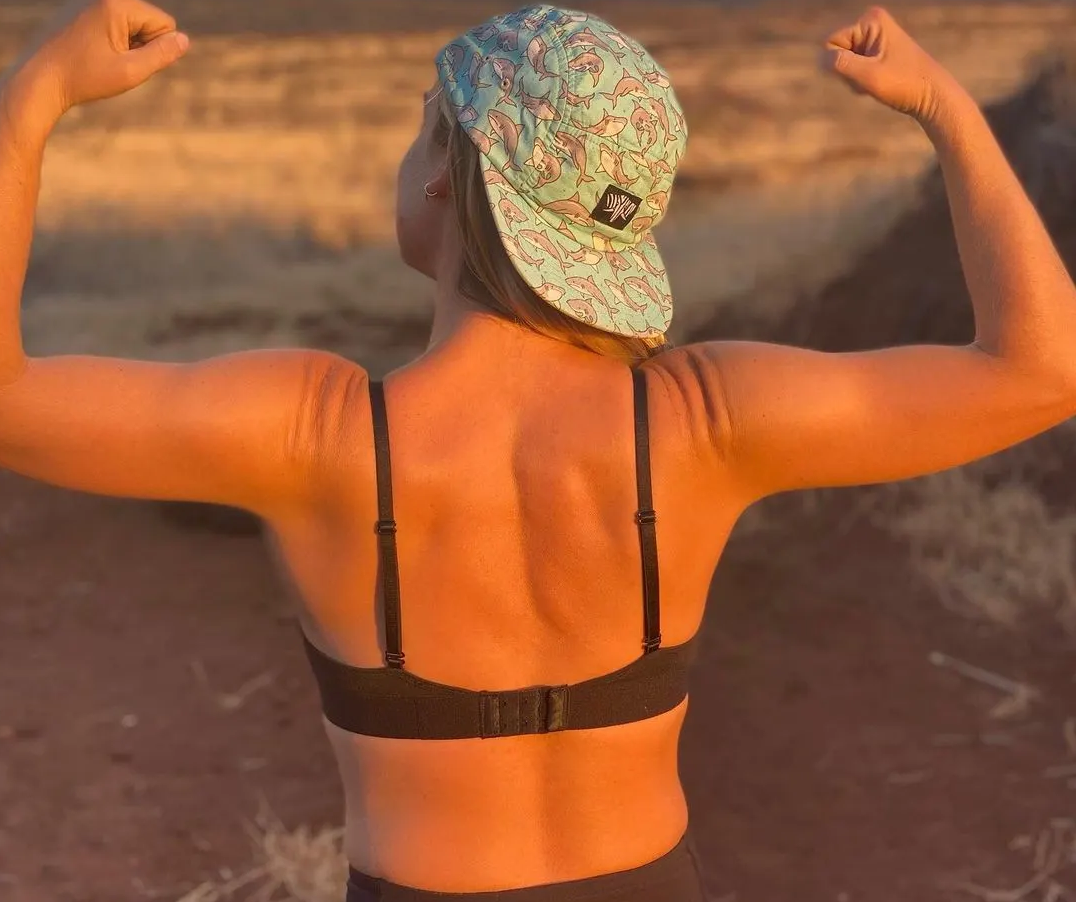 Now that we've gotten the basic methods of how to unhook a bra out of the way, you may be wondering why you'd need to complicate it by taking one hand out of the mix. Well, there are a few advantages to knowing how to unhook a bra with one hand. Here they are:
Multitasking:

Ok, so on the mundane side of things, being able to snap your own bra off one-handed allows you to continue doing your other bedtime rituals (like brushing your teeth, washing your face, etc.). On the more intimate side of things, it allows you to keep one hand on your partner at all times. No need to pause the show just to remove the boulder-holder!

Sexiness:

Hello, we're talking about removing bras, it's bound to get a little steamy! It's just a simple fact that confidence is sexy. And what's more confident than showing off how well you can navigate that pesky bra closure? No fumbling over here! This applies whether it's your own bra you're removing, or someone else's.

Ease:

Believe it or not, but once you learn how to unhook your bra with one hand, it can be easier than using two hands. It prevents you from having to give yourself an awkward backward hug and puts less strain on your shoulders. I can't even remember the last time I unhooked my bra with two hands!
HOW TO UNHOOK A BRA WITH ONE HAND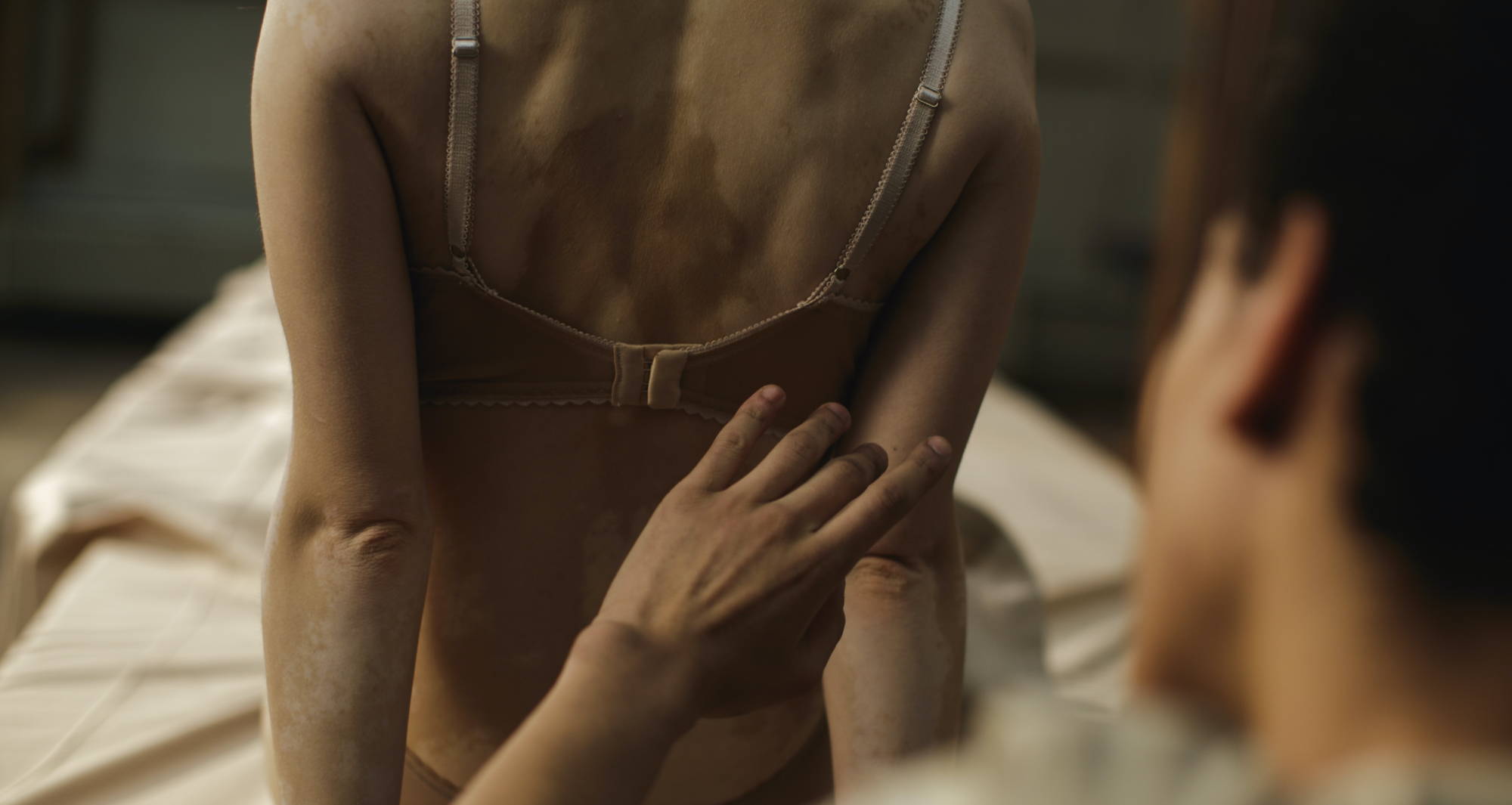 At this point, you should be familiar with how to unhook a bra but if you want to take it one step further for extra convenience or spice, let's finally get to the main course of this post!
First, it's important to know that the number of hooks and eyes on the back of your bra will change according to your bra size or bra sister sizes. On average, a bra has a double hook and eye closure. Bras with smaller cup sizes have just one hook, while bras for larger cup sizes can have up to five hooks.
That said, don't worry if it takes several tries to get the damn thing open (especially if you're dealing with the challenge of extra hooks)! Unhooking a bra with one hand can be tricky, but hopefully, with these guidelines you'll get the hang of it. Let's get right into it!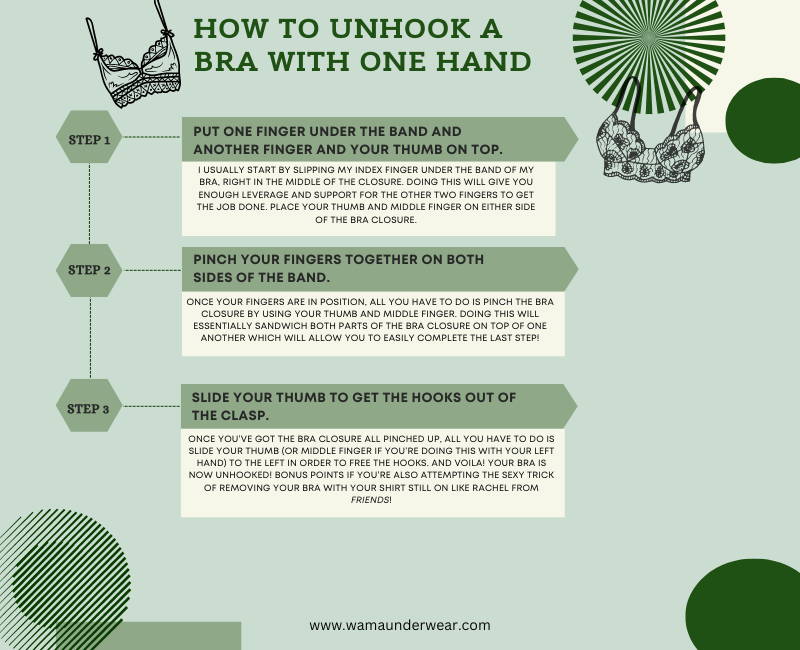 1. PUT ONE finger under the band and another finger and your thumb on top.
I usually start by slipping my index finger under the band of my bra, right in the middle of the closure. Doing this will give you enough leverage and support for the other two fingers to get the job done. Place your thumb and middle finger on either side of the bra closure.
2. Pinch your fingers together on both sides of the band. 
Once your fingers are in position, all you have to do is pinch the bra closure by using your thumb and middle finger. Doing this will essentially sandwich both parts of the bra closure on top of one another which will allow you to easily complete the last step!
3. Slide your thumb to get the hooks out of the clasp. 
Once you've got the bra closure all pinched up, all you have to do is slide your thumb (or middle finger if you're doing this with your left hand) to the left in order to free the hooks. And voila! Your bra is now unhooked! Bonus points if you're also attempting the sexy trick of removing your bra with your shirt still on like Rachel from Friends!
UNHOOKING A BRA: CONCLUSION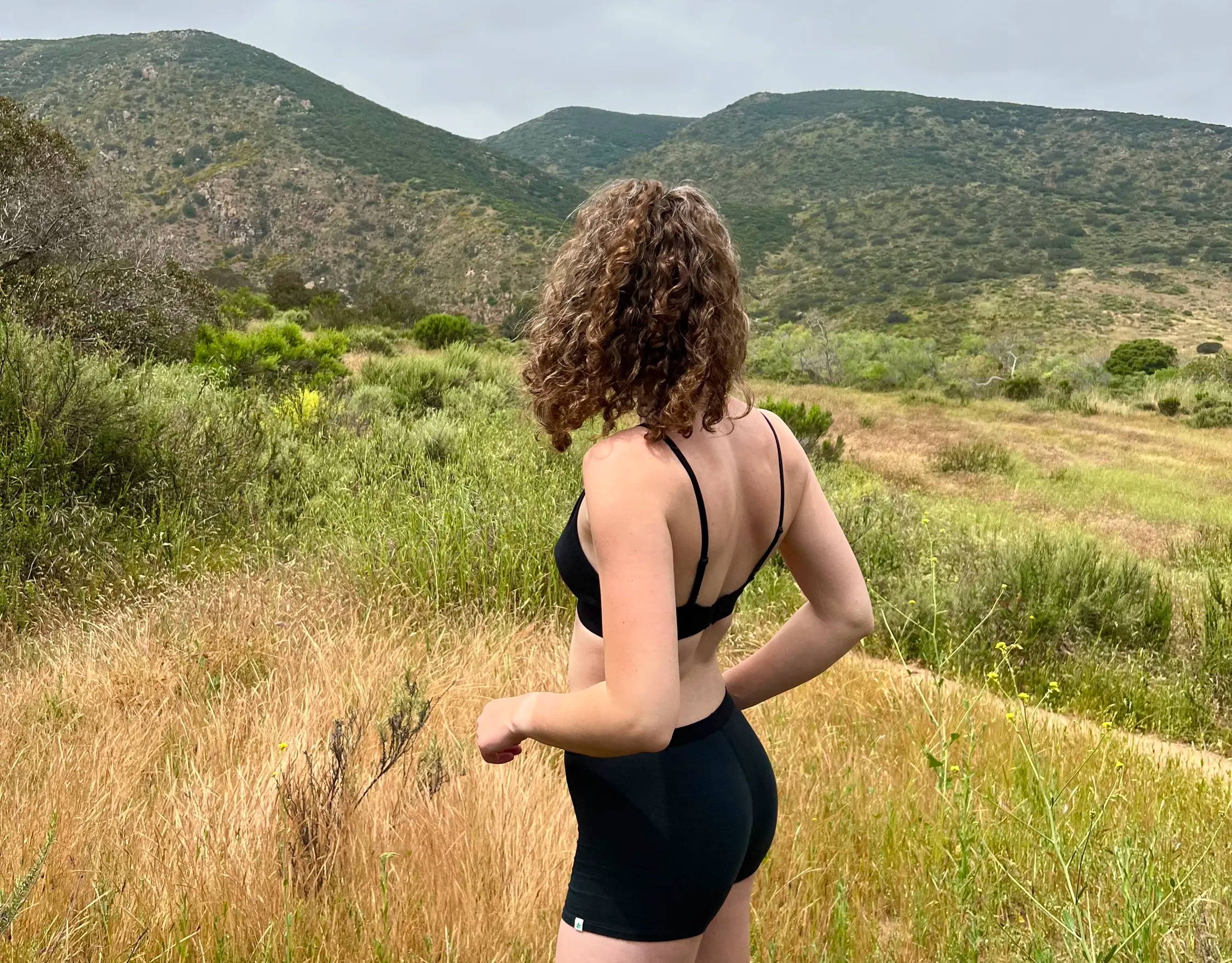 Who knew there were so many variations for how to take off a bra? Well, now we all do! Whether you were completely clueless about how to unhook a bra or just looking to switch things up, I hope you found these instructions useful!
What's your preferred method for unhooking a bra? Do you find the one-handed technique more convenient or just more tedious? Whatever the case may be, let me know your thoughts in the comments!