What To Pack For Seattle? Seattle Packing List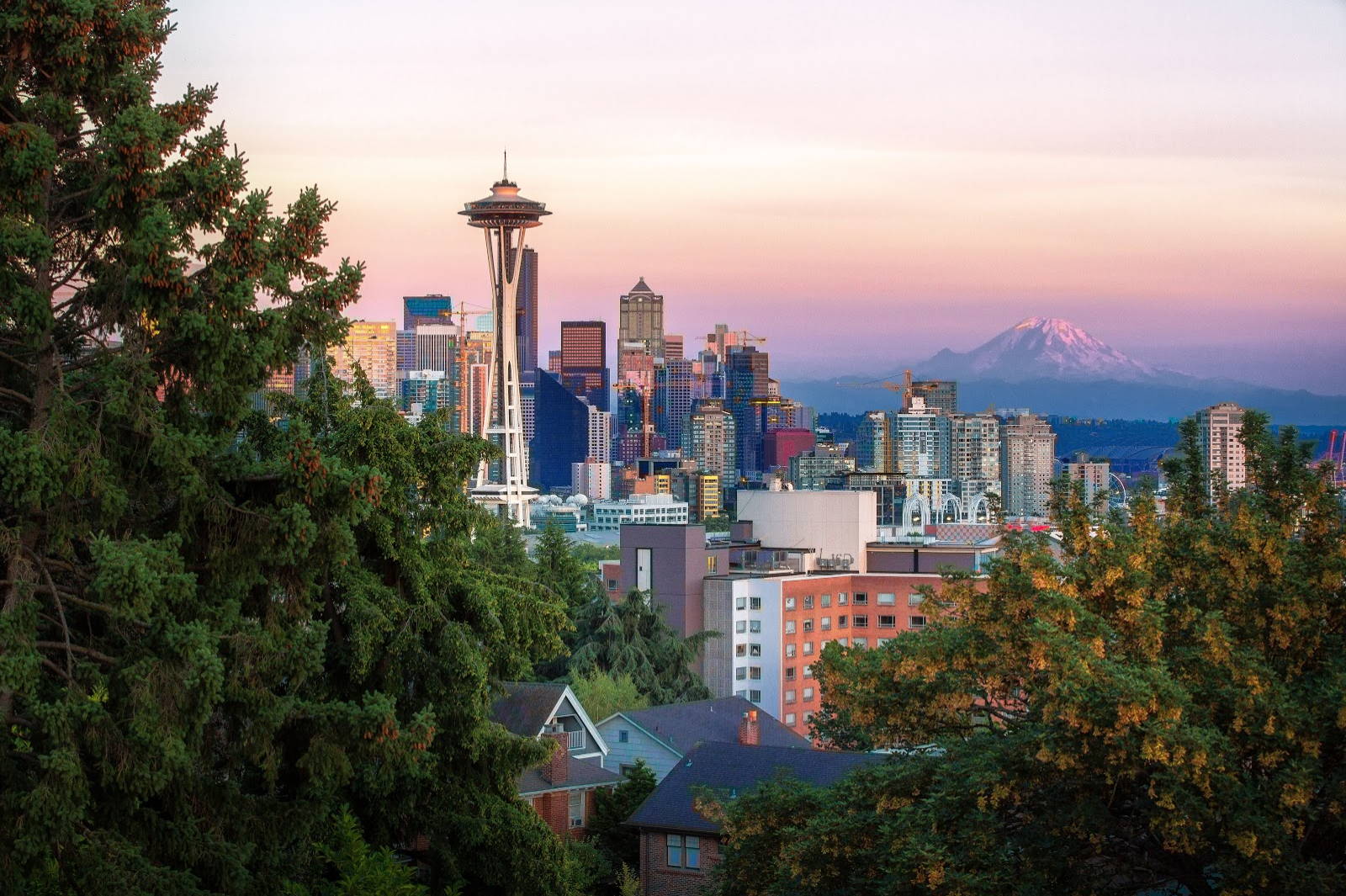 Got a trip planned to the Emerald City and wondering, "what should I wear in Seattle?" Then this post is for you! I've put together the ultimate Seattle packing list for any season so you can worry less and focus on having the trip of a lifetime.
Keep reading for all the non-negotiables you'll need to pack for your trip to Seattle, including everything from your favorite hemp goodies like boy shorts underwear and trunks underwear to season-specific clothing and hiking gear.
WHAT TO PACK FOR SEATTLE: CLOTHES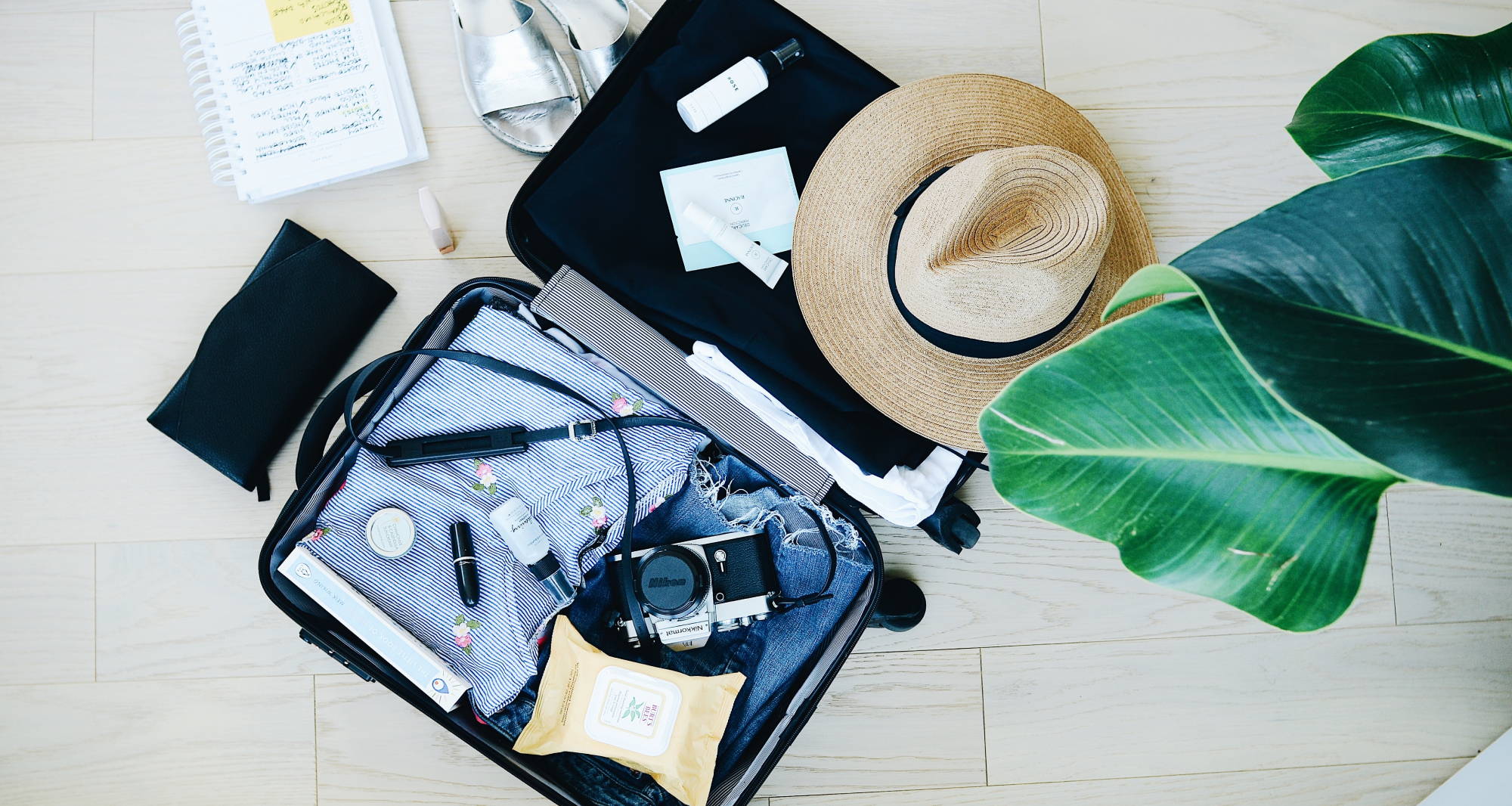 If you're wondering, "what should I wear in Seattle?" then I've got you covered. The Emerald City is known for its laid back aesthetic, with many locals opting for a grunge or minimalist look. Whether headed to work or for a night out on the town, you'll catch most Seattle residents in jeans and t-shirts regardless of how formal the occasion might be.
With that in mind, here's what to wear in Seattle. The following suggestions are based off of a 7-10 days trip to Seattle, so adjust accordingly depending on how long your trip is:
7-10 pairs of underwear

: make sure to bring a pair for every day so you don't have to deal with laundry. I recommend hemp options like

high waisted underwear

and

mens boxer briefs

, they're super comfy but will stay fresh and clean all day.

2-3 bras:

don't forget these, ladies! I like to pack at least one

hemp bra

no matter where I'm headed. Typically, I bring my

racerback bralette

for active days, plus a

triangle bralette

for everyday wear. I love that the straps are convertible, so I can change up the fit depending on my outfit.

4-5 tops:

a mix of t-shirts and long sleeves is good no matter the season, since Seattle is relatively temperate. Bring a tank or two if you'll be there in summer (I always go with

hemp tank tops

), or bulk up on long sleeves if you're headed to Seattle in winter.

3-4 bottoms:

I recommend two pairs of pants and two pairs of shorts for the summer, and of course all pants for the winter. Definitely bring a pair of athletic pants or leggings, as Seattle is surrounded by gorgeous national parks and outdoor opportunities. Consider

hemp pants

: they're great for walking around town or hitting the trails!

1 going-out outfit:

unlike most other cities where you'd definitely want to bring a smart outfit for nice dinners or evenings out, the vibe in Seattle is so laid back that you can really get away with wearing your skinny jeans and slouchy sweater anywhere. That being said, consider bringing a cool outfit for hitting a music venue or for late-night drinks.

Pajamas:

feel free to wear shorts and a t-shirt, pack your favorite PJs, or just

sleep in panties

or

mens boxers

.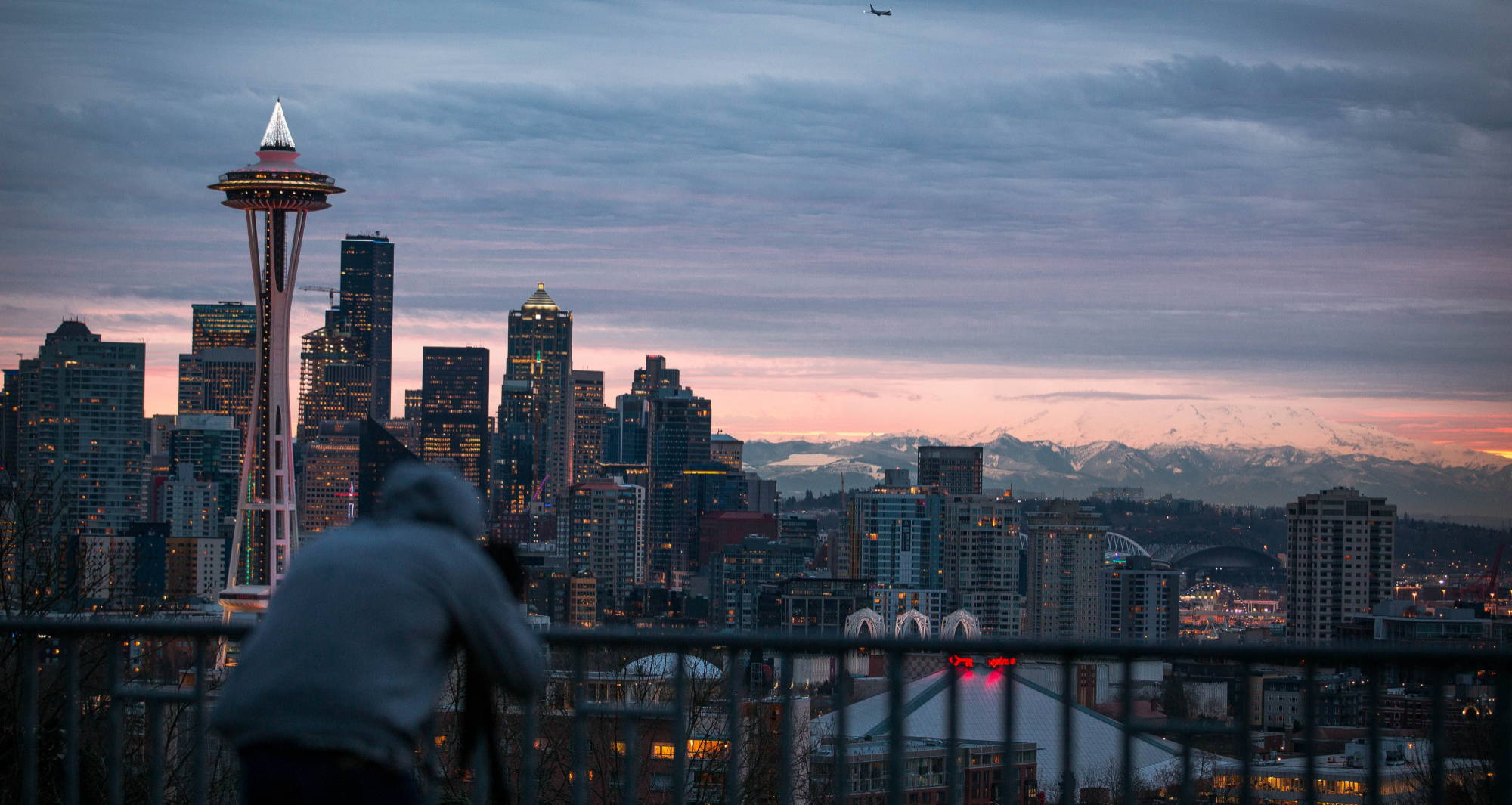 WHAT TO WEAR IN SEATTLE IN WINTER
If you're visiting Seattle between the months of September-May, you're going to want to pack the following items in addition to the list above. This time of year encompasses the coldest weather Seattle experiences, as well as the most rain and overcast days. But with the following gear, you'll be set to have a great trip regardless of inclement weather:
Down jacket or winter coat

Rain jacket or umbrella

Rain boots

Warm layers, including 1-2 sweaters

A hat and scarf
WHAT TO WEAR IN SEATTLE IN SUMMER
Headed to Seattle in June, July, or August? Nice choice—while Seattle is a fantastic destination any time of year, the summer months see the least amount of rain and the warmest weather. Here's what you'll want to include on your Seattle packing list in the summer:
A swimsuit, for swimming in Lake Washington

A warm layer for chilly evenings

Sunglasses

Sandals

WHAT TO PACK FOR SEATTLE: ACCESSORIES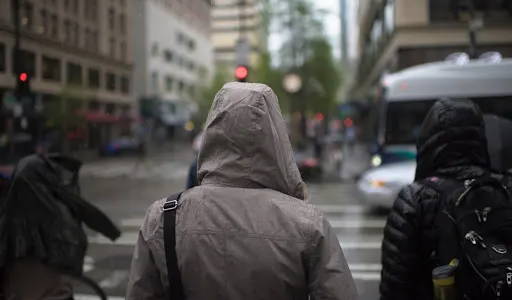 The next items to check off your Seattle packing list are the accessories you'll need to bring along. Pack the following, and you'll be all set to traipse through the city, explore the local culture, and even head on an outdoor adventure:
Tote bag:

just as you'll want to add a couple of tote bags to your

California packing list

, you'll want to bring some to Seattle as well. The Emerald City is green in more ways than one, and many stores won't offer you single-use plastic options.

Reusable water bottle

: another eco-friendly item you'll want to bring to Seattle. It'll help you stay hydrated both between coffee shop visits and while exploring the national parks.

Backpack or cross-body bag

: store your gear no matter what you get up to with an easy-to-carry backpack or cross-body bag. Bonus points if you can bring a water-resistant one!

Hiking gear

: if you enjoy the great outdoors, you won't want to forget your hiking gear. Seattle is a great jumping off point for three different national parks and some state parks as well.

WHAT TO PACK FOR SEATTLE: TOILETRIES
Now that you know what to wear in Seattle, let's tackle the toiletries you'll want to bring on your trip. Of course, bring all your usual bathing products like toothpaste, shampoo, and hemp soap, as well as any medication you typically need. On top of that, make sure to pack:
Sunscreen:

Seattle gets a bad rap for inclement weather, but the city actually catches its fair share of sun, especially during the summer! Plus, you can still get sun damage on cloudy days. Pack some sunscreen and you'll be set.

Bug spray:

you definitely won't want to forget this item if you plan to spend any time outside of the city limits. Seattle is close to many beautiful outdoor areas, and you'll want to be prepared with a little bug spray to keep those mosquitos at bay.

Dry shampoo

: the reasons to pack dry shampoo are two-fold. For one, it's a great way to stretch fresh hair when you're busy having fun exploring the city. But on top of that, dry shampoo is a great fix for those days you get caught in the Seattle rain and you need to freshen up your look a bit.
WHAT TO PACK FOR SEATTLE: ELECTRONICS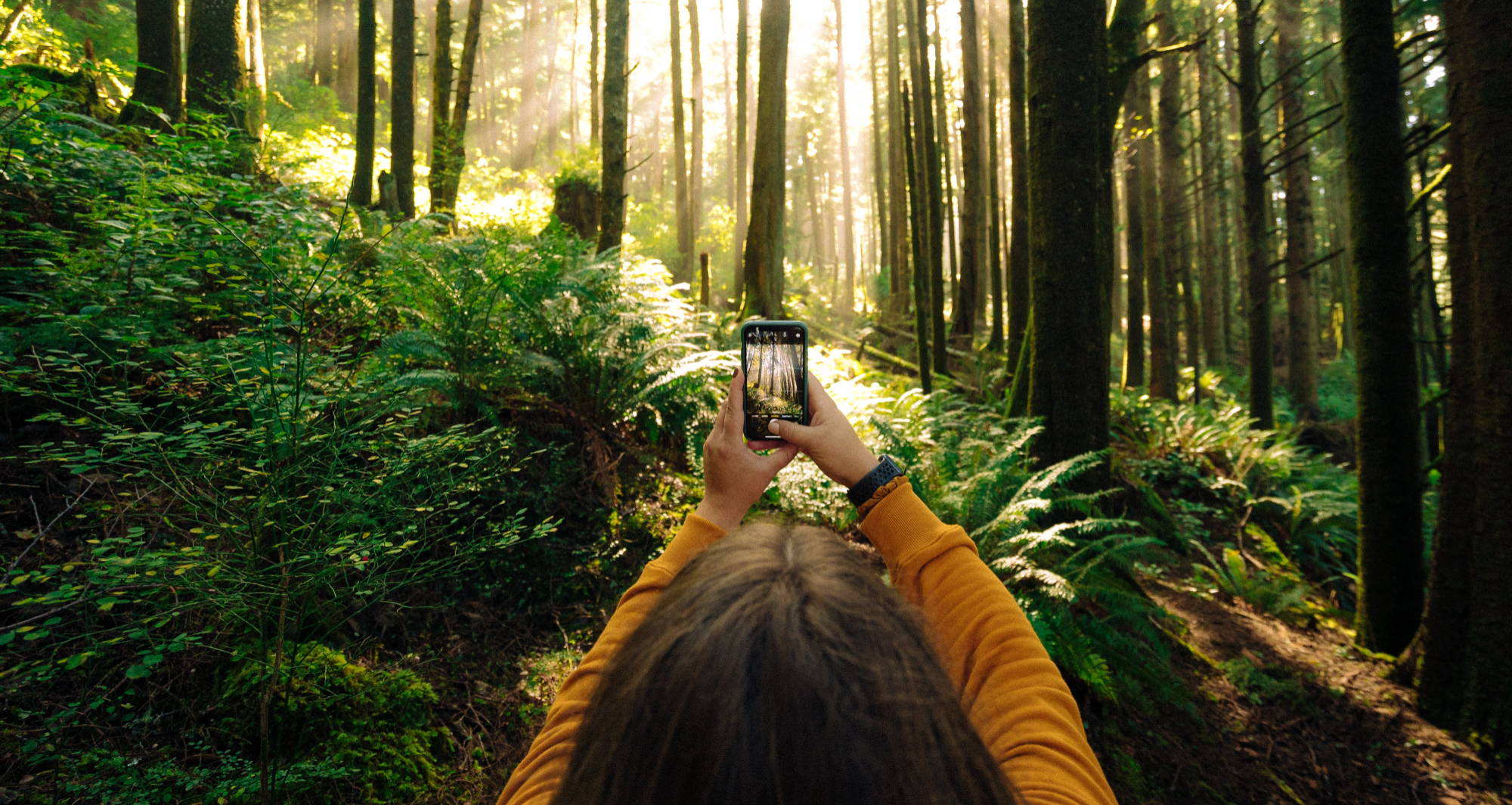 When it comes to the electronics on your Seattle packing list, you'll definitely want to bring any gadgets you use on the daily as well as their chargers—like your phone and laptop. Outside of that, you'll also want to bring the following to Seattle:
Camera:

while your phone will suffice, it's always nice to take high-quality photos on a trip. For added flair, bring an instant camera to capture memories in a cinch and have some instant-souvenirs.

Kindle:

Seattle is filled to the brim with cool, eclectic coffee shops. You won't want to forget your e-reader so you can curl up with a good book while you sip on a hot cup of coffee!

Waterproof phone case

: Give yourself a little peace of mind by packing a waterproof phone case. That way, you can check your online maps for directions or shoot off a text even in the pouring rain without a worry

Power bank

: Save yourself the misery of a dead phone when you need it most by bringing along a fully charged power bank. You can thank me later!
WHAT TO PACK FOR SEATTLE FOR DIFFERENT ACTIVITIES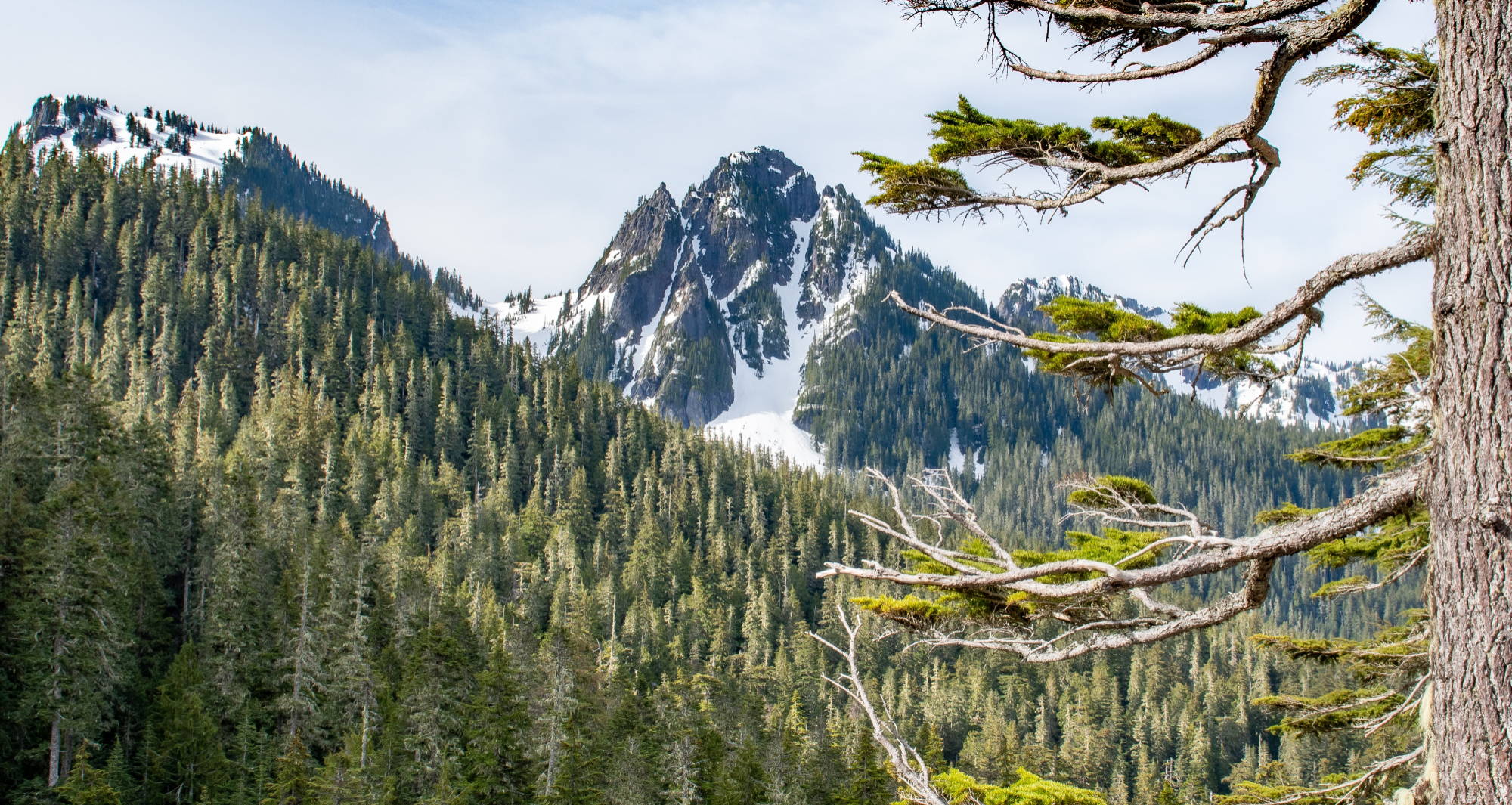 SEATTLE PACKING LIST: HIKING/OUTDOORS
Seattle is close to three national parks: Olympic, North Cascades, and Mount Rainier. For that reason, many people visiting Seattle are there to enjoy the great outdoors and see all the natural beauty the Pacific Northwest has to offer. If that sounds like you, then don't forget to add these items to your Seattle packing list:
Hiking boots

Camelbak hydration system

Trekking poles, if you use them
If you plan to camp on your visit to Seattle, you can either bring your own gear or rent some in the city.
SEATTLE PACKING LIST: URBAN EXPLORATION
If your ideal Seattle vacation revolves around soaking in the local culture through coffee shop visits, museum stops, and getting lost on the city streets, I don't blame you. From the Space Needle to Pike Place Market, there's plenty to do in Seattle without leaving the city limits. Just make sure to pack the following:
Seattle guidebook

Comfortable walking shoes

Notebook and pen or a good book (for leisurely cafe visits)
SEATTLE PACKING LIST: LIVE MUSIC VENUES
Harkening back to the infamous grunge days of the '90's, Seattle is still one of the hottest destinations in the US for live music lovers. Embrace the distinctly Pacific Northwestern vibe of Seattle by heading to a few live shows while you're in the Emerald City—trust me, you won't regret it. Don't forget to bring:
Concert wear, like a leather jacket or your best ripped jeans

Killer shoes that are comfortable to stand in

A small cross body bag for all your belongings

WHAT TO PACK FOR SEATTLE: FAQ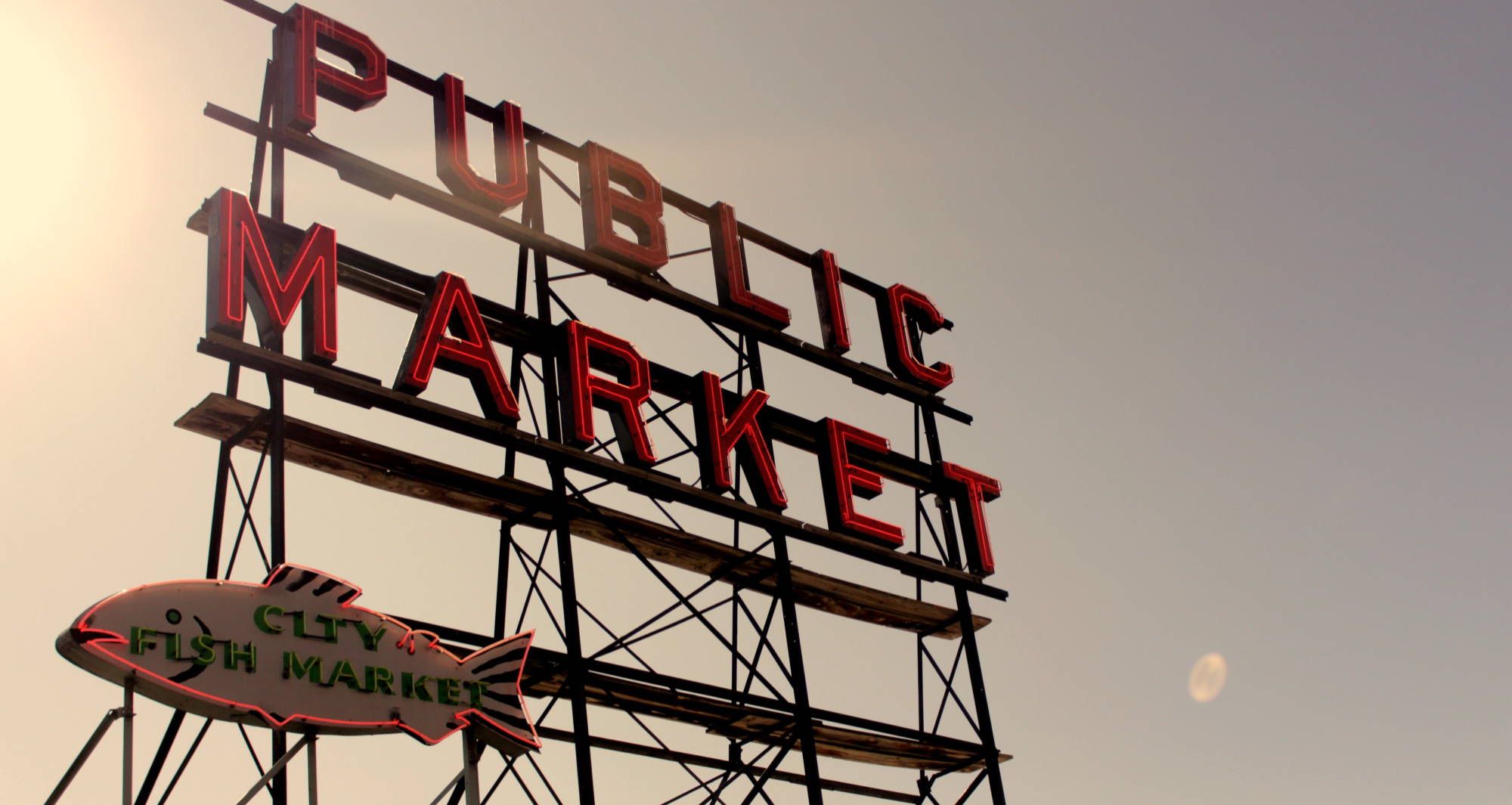 1. WHAT ARE THE TOP THINGS TO DO IN SEATTLE?
Here are the top destinations and activities in and around Seattle that you might be interested in:
Visit the Space Needle

Check out Pike Place Market

Explore the Chilhuly gardens

Get tickets to a concert

Take a day trip to the national parks

Enjoy the local coffee culture
2. WHAT'S THE BEST TIME OF YEAR TO VISIT SEATTLE?
Seattle is great any time of year, but you'll experience the least rain and the warmest weather between June-August. Of course, that's also Seattle's busiest season, so consider visiting in one of the shoulder seasons like May or September to enjoy lower crowds.
3. IS VISITING SEATTLE EXPENSIVE?
I'm not going to lie to you—Seattle was ranked the fifth most expensive city in the US last year. But that doesn't mean you can't explore this jewel of the Pacific Northwest on a budget! Here are some ideas to do just that:
Spend your time outdoors: go on hikes or camp in a national park

Stay at an AirBnB or with friends instead of a hotel

Take a free walking tour

of Seattle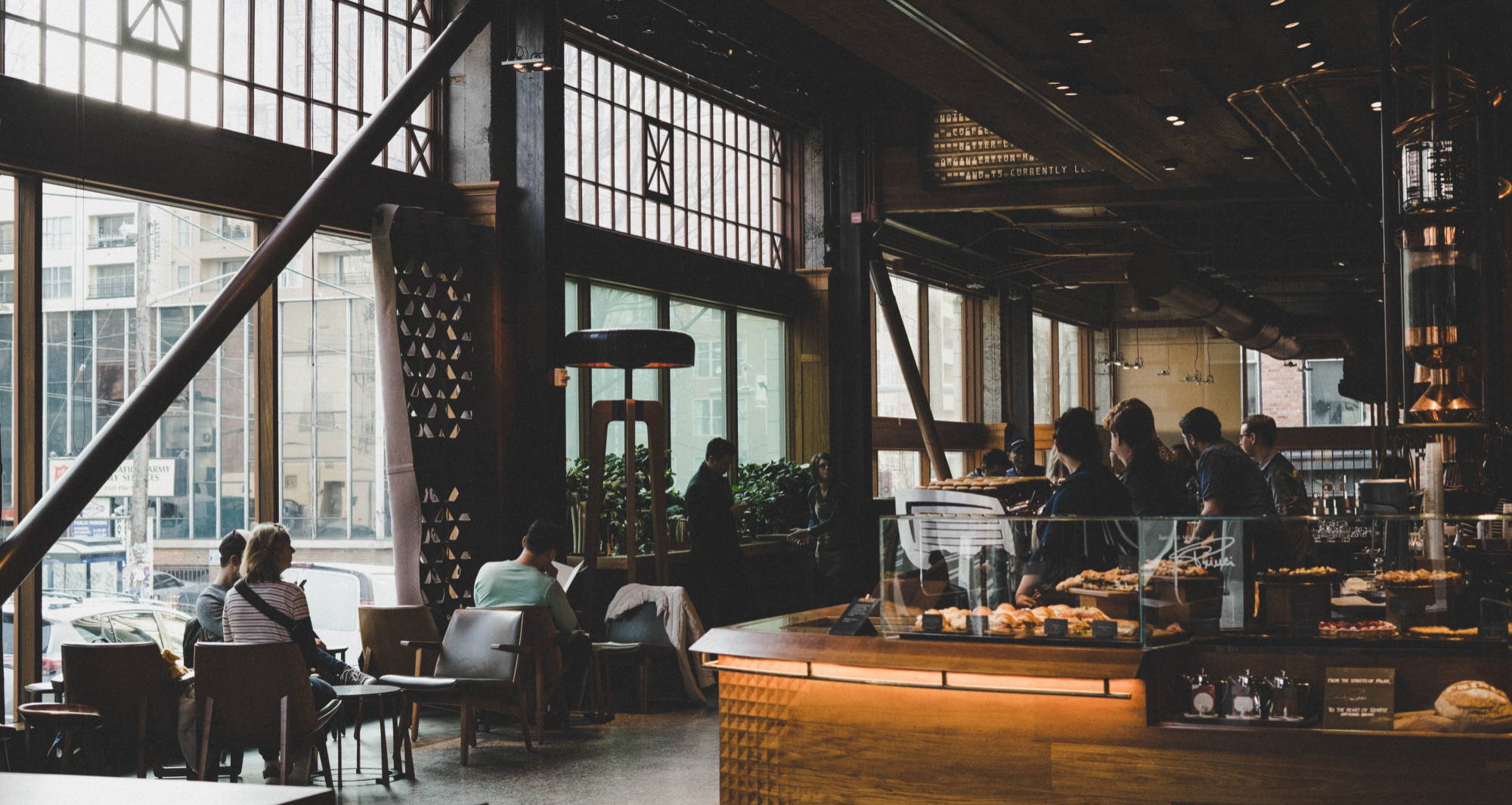 4. WHAT ARE THE BEST COFFEE SHOPS IN SEATTLE?
The answer will change depending on which local you ask, because there are truly just so many incredible options for a killer cup of joe in Seattle! That being said, here are some of the most celebrated coffee spots in the Emerald City:
Victrola Coffee

Bulletproof Coffee

La Marzocco Cafe

Milstead & Co

Preserve and Gather
And don't forget, coffee giant Starbucks was founded in Seattle. So consider checking out the flagship roastery location, Starbucks Reserve, while you're in town!
5. WHERE ARE THE BEST OUTDOOR SPORTS NEAR SEATTLE?
When visiting Seattle, you're in the perfect jumping off point for a day trip to Olympic National Park, Great Cascades National Park, and Mount Rainier National Park. To stay closer to the city, consider checking out nearby Puget Sound or Mount Baker National Forest.
6. WHAT ARE THE BEST MUSIC VENUES IN SEATTLE?
Here are some of the top spots across the city, as well as the sort of acts and genres they each tend to attract:
Tractor Tavern for indie music and bluegrass bands

Cafe Racer for local acts and community events

Neumos for big, national acts

Columbia City Theater for everything from live music to dance and theater performances

Crocodile for under-the-radar acts

WHAT TO PACK FOR SEATTLE: CONCLUSION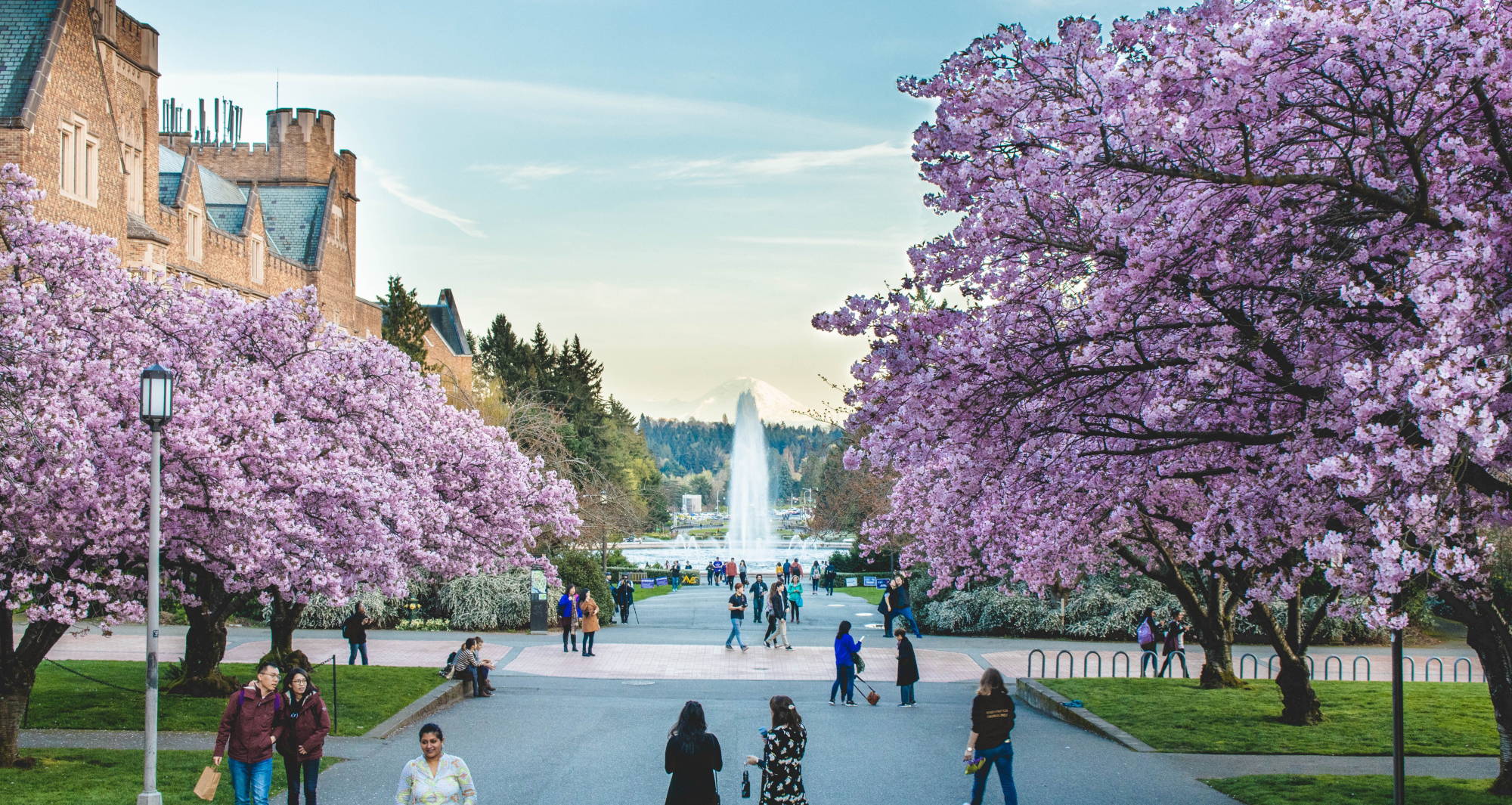 With this Seattle packing list in hand, you'll be ready for the trip of a lifetime to this Pacific Northwest destination. Whether you're an outdoor enthusiast, a coffee snob, or a grunge rock fan, you'll find your place in this incredible city.
Have you been to Seattle before? What would you add to this Seattle packing list? Tell me in the comments below!


---