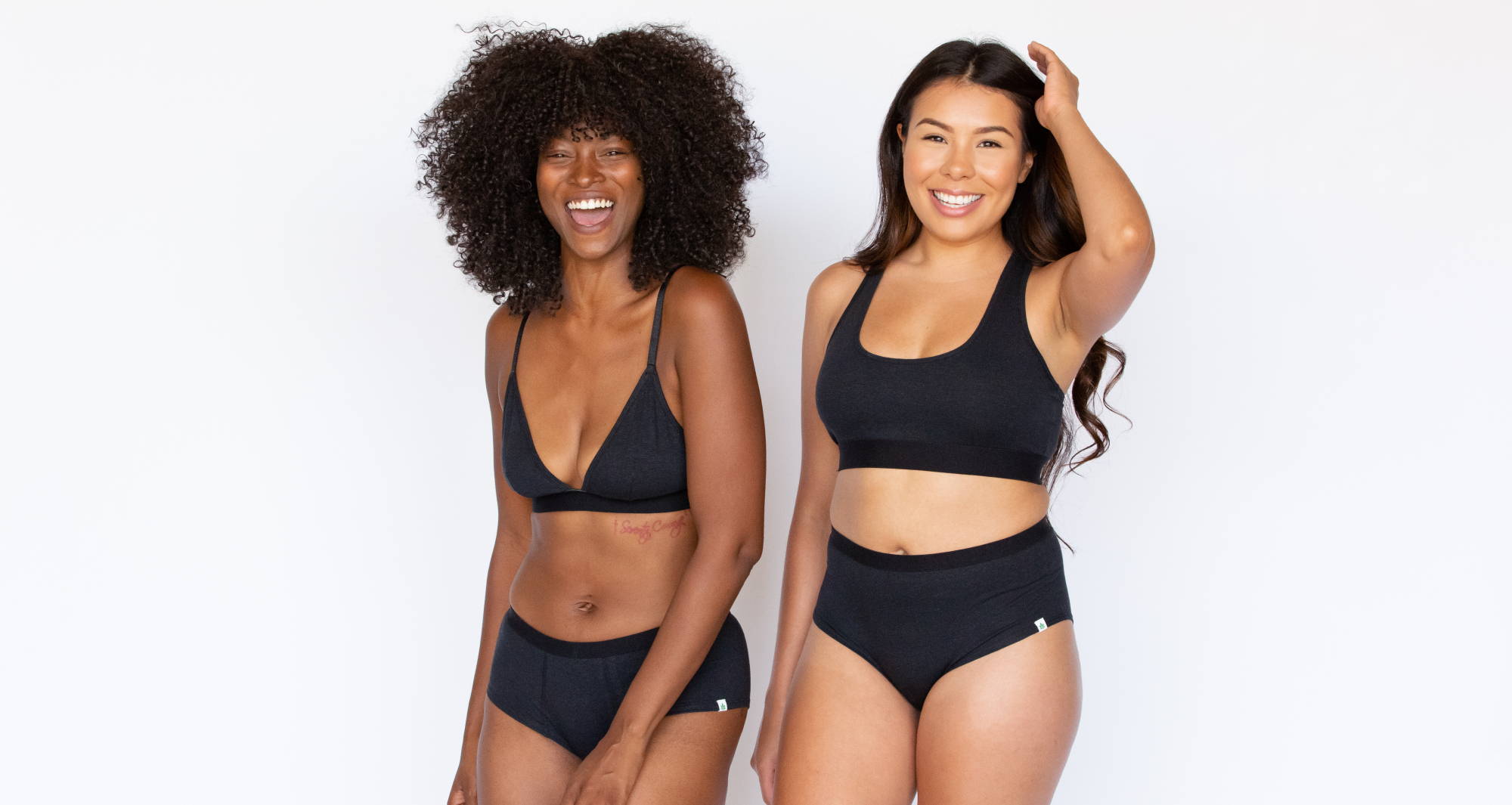 If you've got breasts you probably know how big of a hassle bras can be. There are a lot of issues you can encounter with your boulder holders, but if you most frequently ask "why do my bra straps fall down?" you've come to the right place!
If you tend to gravitate towards full cover, sport-type bras like a racerback bralette, this is probably a non-issue. However, for those who prefer strappy bras like a triangle bralette, the hassle of bra straps falling down is quite common.
I'll be going over all the causes and solutions to this issue as well as touching on how to tighten bra straps the right way. Our bras are meant to support us, not frustrate us and attempt to free our nipples without our consent. Read on so that you may never have to ask "why does my bra straps fall down?" again!
5 WHY DO MY BRA STRAP FALLS DOWN? 6 REASONS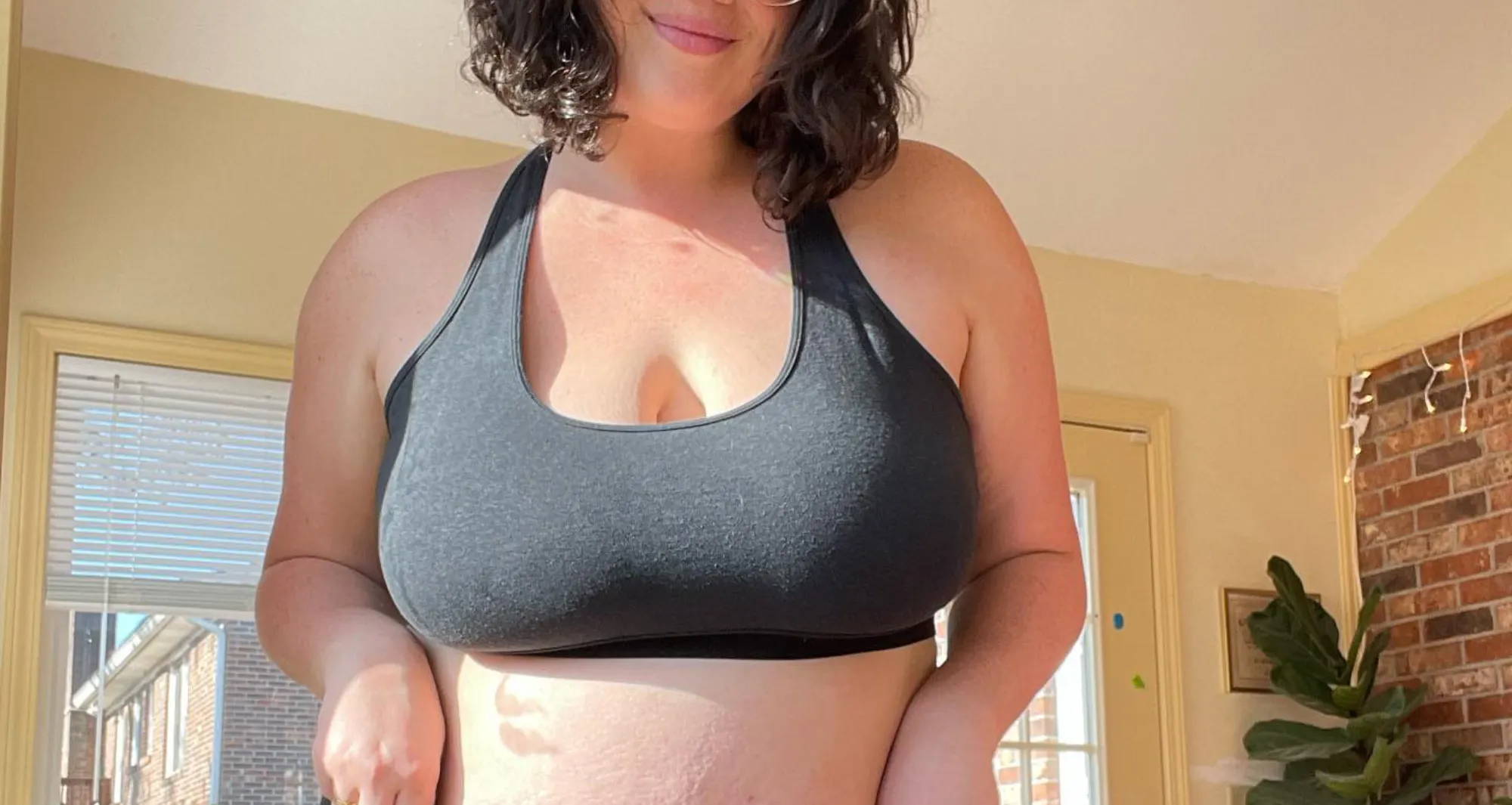 The first step to finding a solution to the problem is identifying where it's coming from and when it comes to bra straps falling down, there are a few potential reasons.
The most likely causes are sizing and fit issues or simply a need to readjust the straps. However, it can also come down to other things like low-quality production and even incompatibility with your unique body shape.  
Here are 6 of the most common reasons for why does my bra strap keep falling down:
1. YOU'RE BUYING THE WRONG "SIZE"
Bra shopping can be a stressful and dysmorphic experience for many, especially with many lingerie retailers not being very size-inclusive. It's so easy to end up buying and wearing bras that aren't reflective of your correct bra size.
That's because the idea of one numeric bra size defining your body is outdated and incorrect. The reality is that there are no real size standards when it comes to bras and different bra styles and brands will fit your body differently, regardless of if they are the same numeric size.
Brands have been doing a better job of standardizing bra sizes but the reality remains that you don't have one set "size" that will determine the best fit for every single style of bra that you own. When shopping for a new bra, try several sizes (within the range of what you think your size is) and go with the one that feels best versus the one that has the "correct" size on its tag.
2. YOUR BRA DOESN'T FIT RIGHT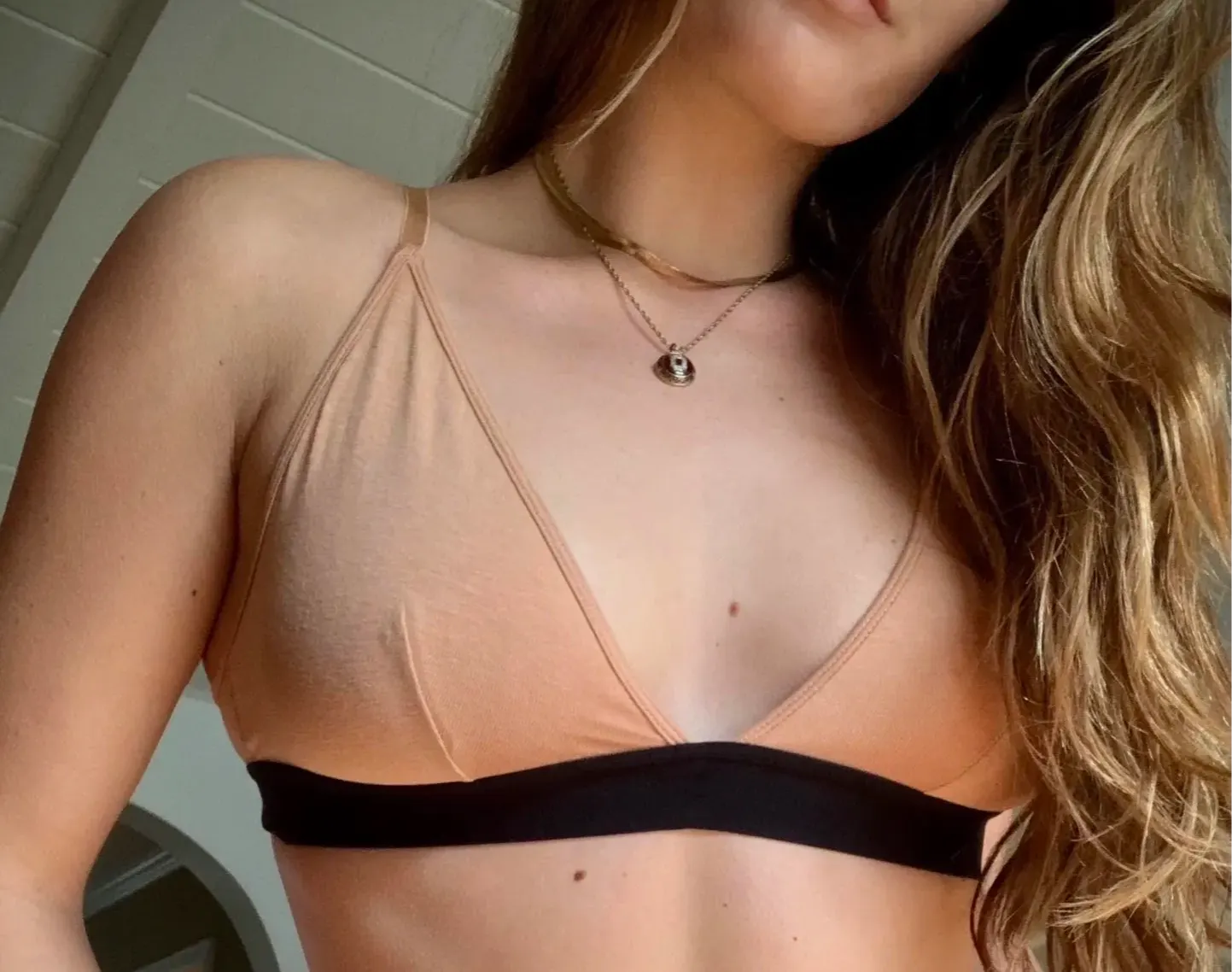 The Gore:

This is the piece of fabric that separates the cups in most bras. It should ideally rest flat in the center of your chest. If it's sticking out then it's likely that the band is too big and/or the cups are too small. To fix this issue, try a smaller size band and a larger size cup. Keep experimenting with sizes until the gore fits comfortably against your chest and between your breasts.

The Underwire:

The

underwire vs no underwire

debate really comes down to personal preference. You can find something for all breast sizes and shapes among the

best wireless bra

options, so anyone can choose to avoid the fuss of dealing with the underwire. If you do opt for an underwire bra, make sure the wire sits directly under your breasts. If it's too low you may need a larger band size and if it sits too high you may need a larger cup side.

The Band:

It's extremely important for the band of your bra to fit properly because it's the part that

provides the most support

. The band should fit snugly against your body but it shouldn't dig in or pinch anywhere. It's also recommended to choose a band size that fits you snugly when closed on the last clasp to allow for proper adjustment as the bra stretches with time.
A bra that fits well should work with the contours of your body. The cups should fit the entirety of each breast without any spillage. It should also stay in place when you move or lift your arms.
3. THE STYLE DOESN'T WORK WITH YOUR BODY
If you weren't aware, there are a few different breast shapes hanging out in the world. Your unique boob shape will help determine which style of bra will best suit your body.
Of course, that isn't to say that this should deter you from wearing the style of bra that you prefer, it's simply meant to guide you to the style that will best accentuate and support your unique tatas! After all, if it fits comfortably according to the above guidelines, that's all that matters!
4. YOU HAVE NARROW SHOULDERS
If you have narrow or sloping shoulders, you may be asking yourself "why do my bra straps fall down" more often than most. Don't worry though, the solution is quite simple! You can either opt for a style that has straps that cross over at the back or a style that has narrow set straps.
If you're encountering this issue in a favorite bra that otherwise fits you well, you can also invest in a bra strap clip. It will bring the two straps together at the back and easily prevent them from slipping. You can also use this handy little tool for multiple bras, simply transferring it each time!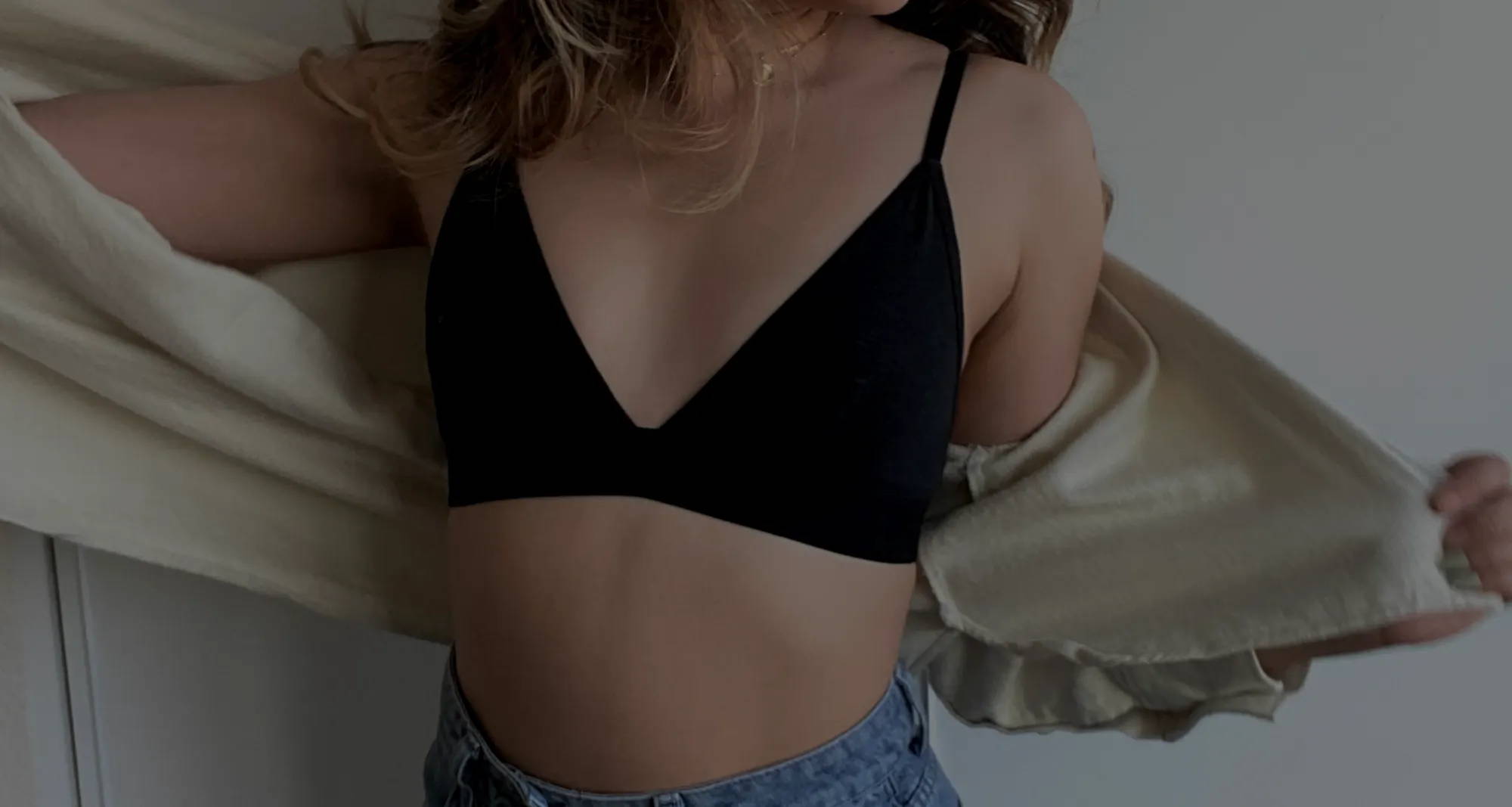 5. YOU NEED TO ADJUST THE STRAPS
If you have a bra that fits you in every aspect but you're still asking "why does my bra straps fall down?", then you may simply need to adjust the straps. Lucky for you, this is the most straightforward fix on the entire list!
When adjusting your bra straps, you want them to be flush against your body but never digging into your shoulders. Again, most of the support should be provided by the band so there's no reason for your bra straps to be really tight.
To properly tighten your bra strap you need to:
Locate the slide adjuster with one hand

Hold the cup up with the other hand so that it comfortably holds your breast

Slide the adjuster until you find a comfortable fit
6. YOUR BRA IS READY FOR RETIREMENT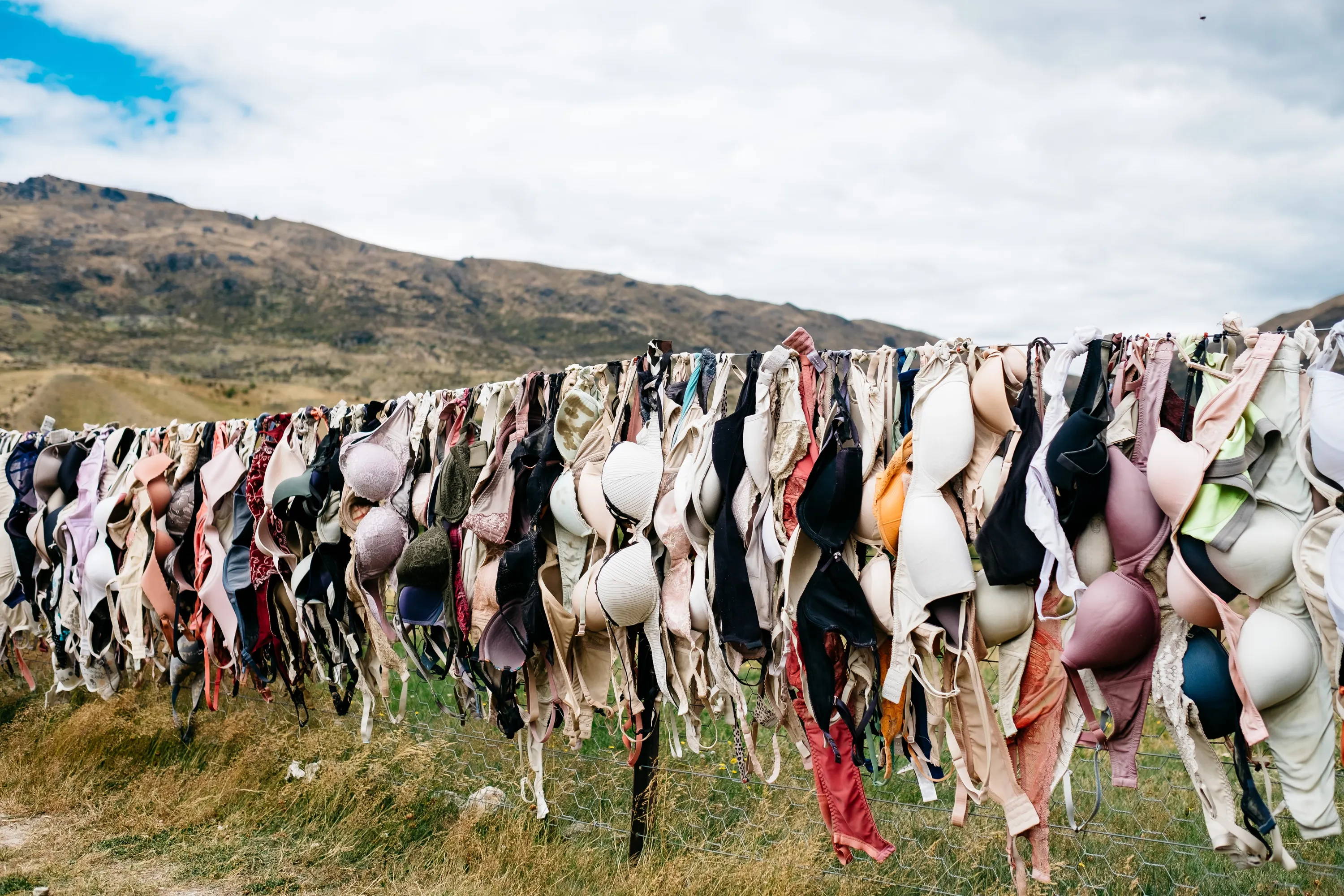 The final potential reason for why do my bra straps fall down could be that the bra is unfortunately ready to be put to rest. How long do bras last? Well, the general answer is 6-9 months but that really depends on how much use your bra is getting and how you treat it. Let's be real, none of us are out here buying 2-3 new bras a year. That's just too tedious and expensive!
So how do you actually know when a bra is ready for the afterlife? Here are a few signs:
The band is stretched out, even when closed on the first clasp

The cups are loose and/or saggy

Your bra straps are falling down (aha!)

The fabric is peeling or fraying

The underwire has escaped its confines and stabs you in the chest (ouch!)
HOW TO MAKE BRA LAST LONGER
To avoid having to replace your bras too often, let's go over the steps you can take to prolong the lifespan of the bras you already own. Bras support and protect some precious cargo,they deserve to be treated with care so that they can do their job right!
Here's how to best look after your bras:
Rotate your bras.

This

one is difficult for me because when I find a bra I like, it becomes the only one I want to wear. But wearing the same bra repeatedly will cause it to loosen much faster. This may lead you to wonder,

how many bras should I own?

Well, around 4 everyday bras is best, so that you can switch them out accordingly.

Don't wash your bras after each wear

.

I honestly used to wonder if it was a dirty habit to wear my bra 3-4 times before washing it but, on the contrary, it's actually a good habit! Your bra is usually protected by the rest of your clothing so (unless you are doing high-impact workouts and sweating in it) it doesn't need to be washed after each wear.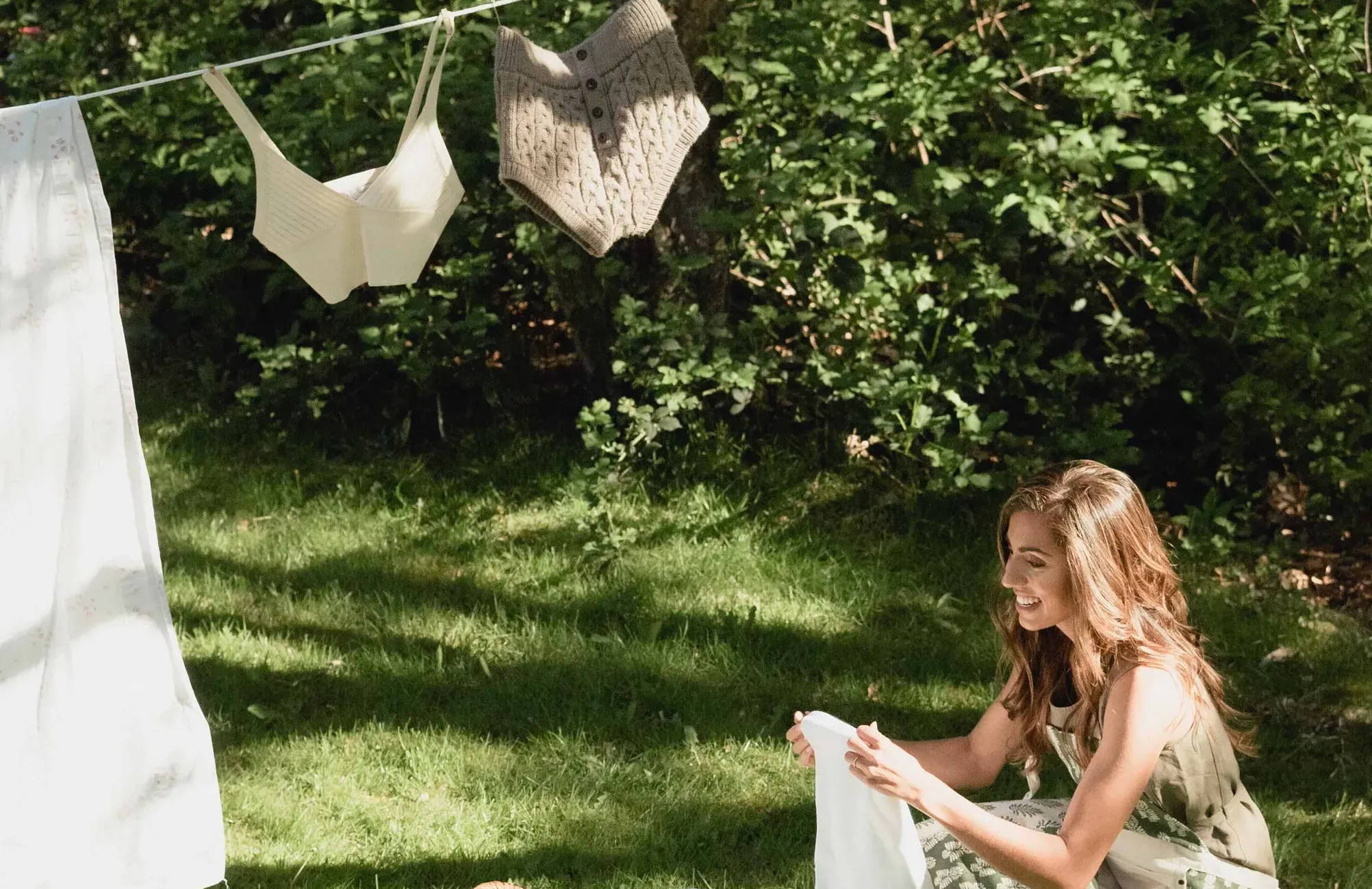 Wash them by hand.

I recommend learning

how to hand wash bras

because it's such an easy skill to pick up and it goes a long way! Machine washing and harsh detergents are a deadly combination that will wear away the fabric of your bra quickly.
Store your bras correctly.

Try to avoid folding or crumpling your bras. The best way to make sure they retain their shape is to lay them out flat in your drawer.
Get properly fitting bras.

Isn't that the whole point of this post? Yes! But it's worth reiterating because not only is an ill-fitting bra uncomfortable for you, but it can also stretch and wear out a lot quicker if it doesn't fit you properly.

Opt for higher quality fabrics.

Natural fabrics are always the way to go when it comes to any undergarments.

Hemp

, for example, is not only breathable (say goodbye to

boob sweat

!) but it's also the most durable of any natural fibers. A hemp bra is sure to serve you well for many years!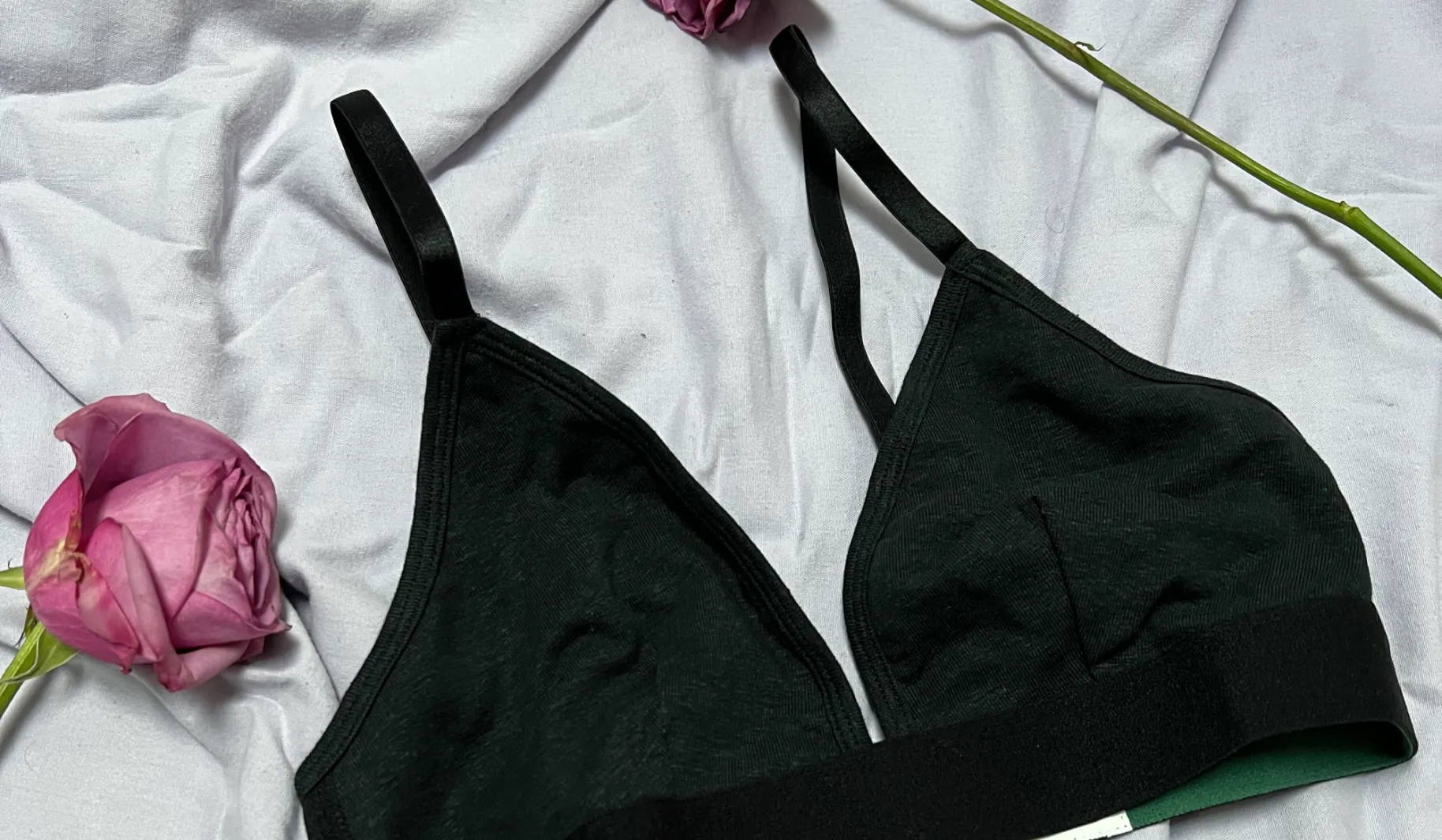 Now that we've fully addressed the question "why do my bra straps fall down?", let's look at some other fun problems your boobie cages could potentially cause for you. A lot of these issues once again come down to how well your bra fits you or how old the bra is!
Bra overflow or bra spillage defines the situation in which your breasts simply don't fit in the bra you're wearing. The spillage can occur at the sides of the bra or over the top of the cups.
The most common cause for this issue (especially if you have larger breasts) is that your cup size is too small. If there's not enough fabric to cover the boobies, they will naturally be trying to escape.
If your band is too small, it's going to dig into your skin and cause some overflow as well. This is an easy fix (although it could be a pricey one if you already own bras that don't fit you well)! You're likely just blessed in the chest region and you need a bigger bra!
2. UNDERWIRE RESTS ON BREAST TISSUE
It's called an underwire for a reason and if it's sitting anywhere other than under the boob, it's not doing its job right. In this case, it's likely that your band is too large. The band should fit snugly around your body when hooked on the last clasp to allow for any stretching as your bra gets older.
If you consistently have issues with the underwire of your bra, may I suggest a bralette? What is a bralette? Well, it's a wonderful, comfortable alternative to an underwire bra. And, contrary to popular belief, they're not just for the itty bitty titty committee! There are many great brands that make a strong, supportive bralette for large bust.
Gaping cups occur when there is too much fabric on the bra and instead of laying flat against your body, the cups stick out. Whereas bra overflow tends to affect those with a larger chest, this issue is more common amongst those with smaller titties or ones that are bulkier at the bottom.
To fix this issue, you'll want to try out a smaller cup size. A balconette bra or even a push-up might also be helpful to prevent gaping cups.
CONCLUSION: WHY DO MY BRA STRAPS FALL DOWN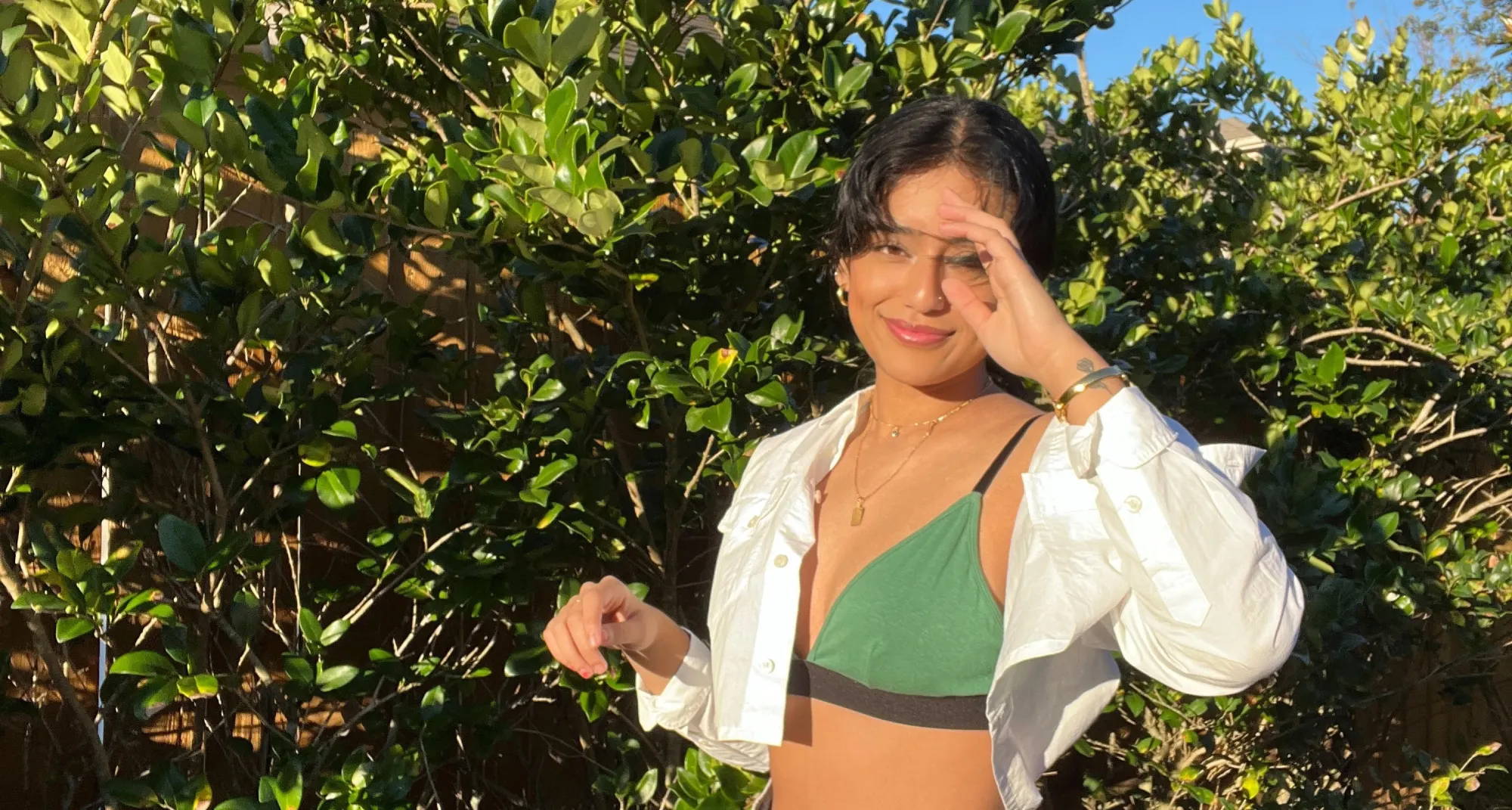 Bras are meant to serve and support us silently. And with all the new innovations and bra alternatives out in the world, there's no reason why your bra should cause you any discomfort or annoyance. Most of the issues you'll face with your bras can be easily fixed through simple adjustments or experimenting with different sizes.
Now, if any of your friends ever ask "why does my bra strap keep falling down?" you'll have the answer! Let me know in the comments what bra fit issues you've encountered in the past and what style of bra you find to be the comfiest!
---