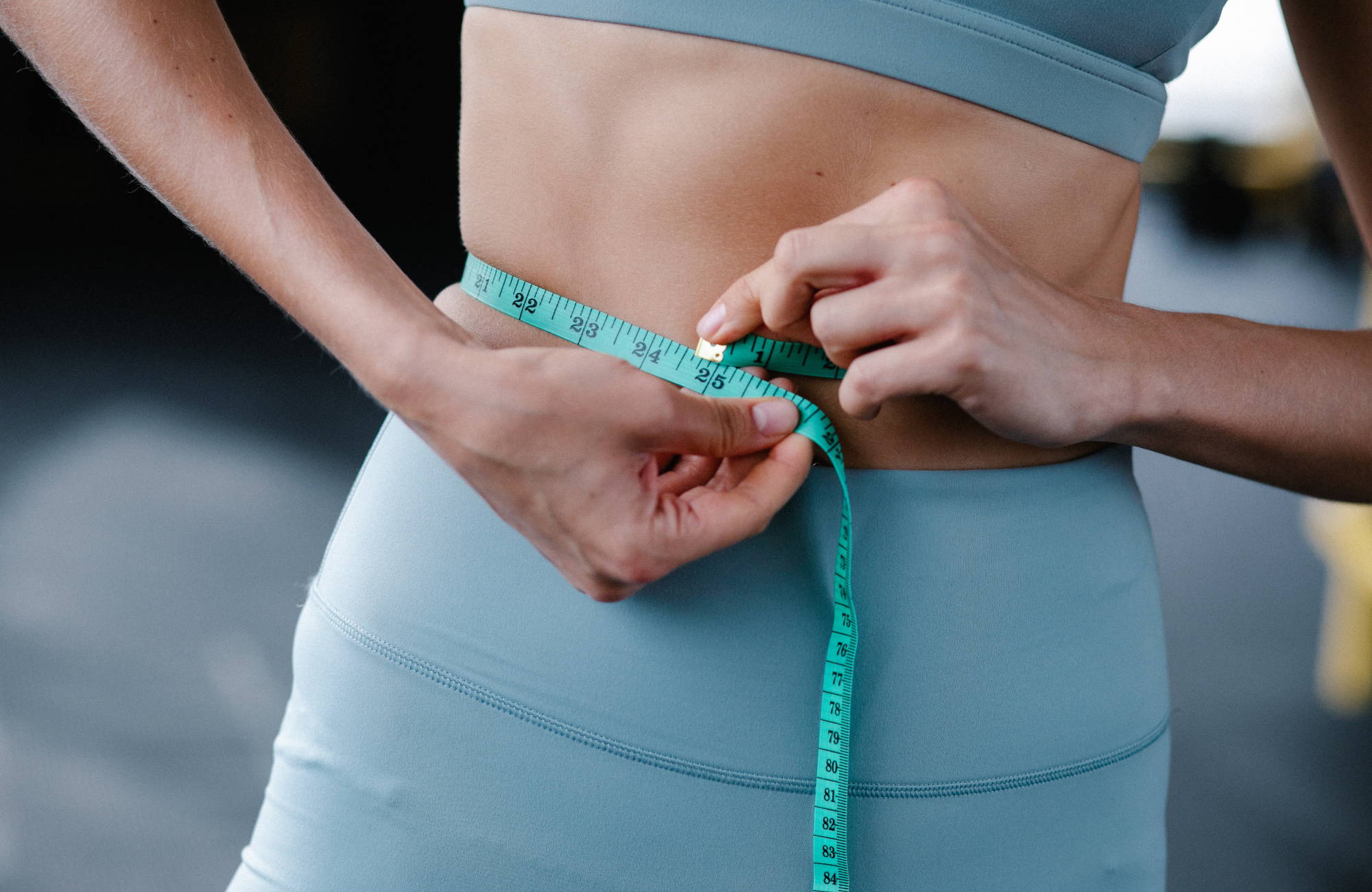 If you're on the journey to find more properly fitted clothing and undies, you should probably learn how to measure your hips and waist. Lucky for you, that's our main goal here today!
An underwear size chart can only do so much in helping you find your proper fit. Knowing your specific body measurements is essential!
Body acceptance can be difficult in a world where there's such a stigma around sizing. Knowing your measurements can also help lessen that by transforming a standardized size (that people can have opinions about) into a set of numbers specific to your unique body!
Whether you're measuring for a new pair of underwear or a new pair of jeans, I've got all the info you need right here. Come along with me as we get to know our own bodies a little better and make moves towards a better fit in all our clothes!
WHY YOU SHOULD MEASURE YOUR HIPS AND WAIST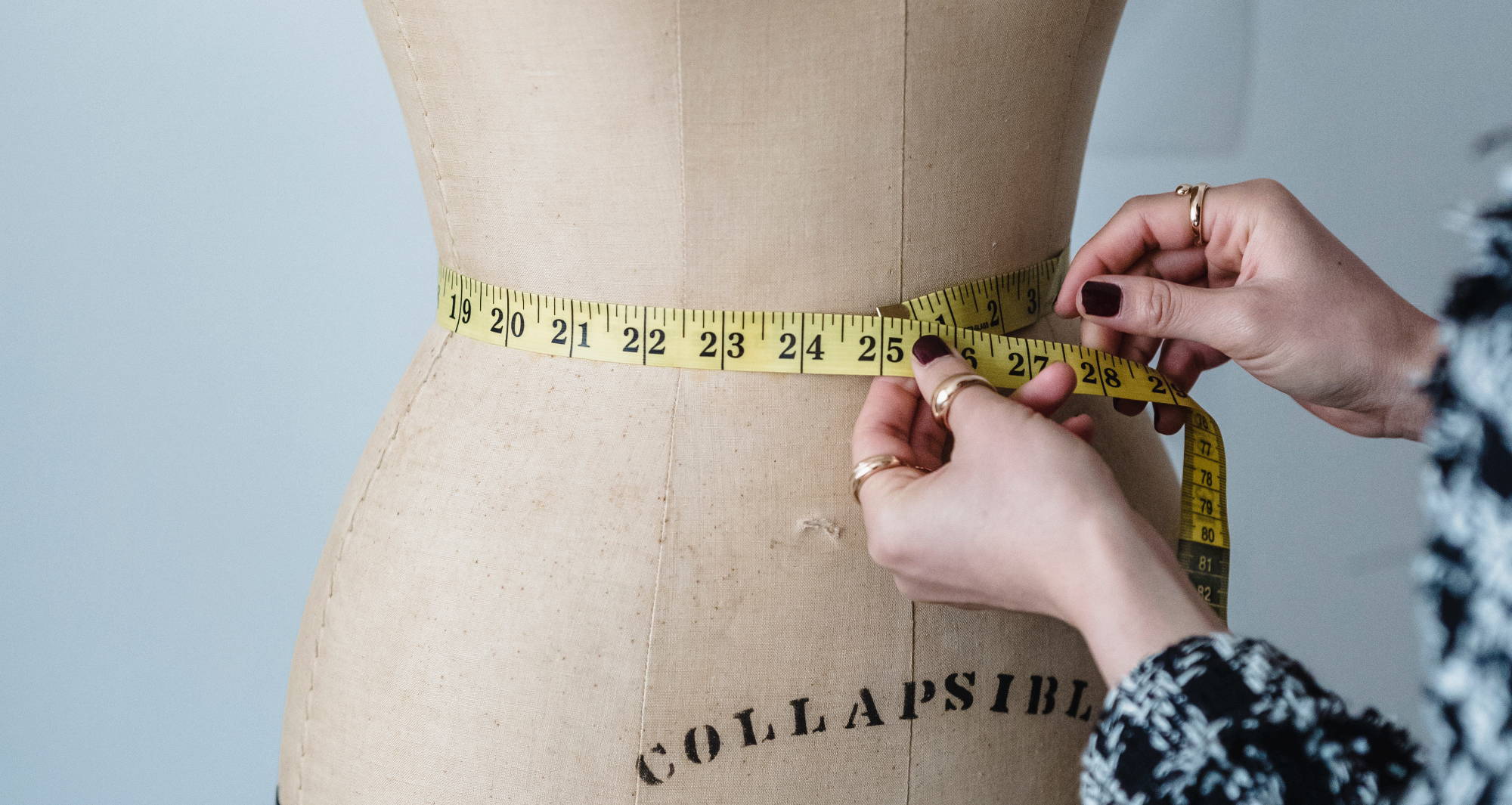 The brief answer for why you should learn how to measure your hips and waist is that it will help you find your perfect fit. We all know that standard sizing in the clothing industry is a whole bunch of nonsense. All bodies are different and change over time, making clothing shopping especially difficult for older women.
Knowing your measurements can help you better determine what size range you belong in It will also allow you to get your clothing tailored to fit your unique shape. Let's take a look at some of the benefits of knowing your exact size.
BENEFITS OF WEARING CLOTHING THAT FITS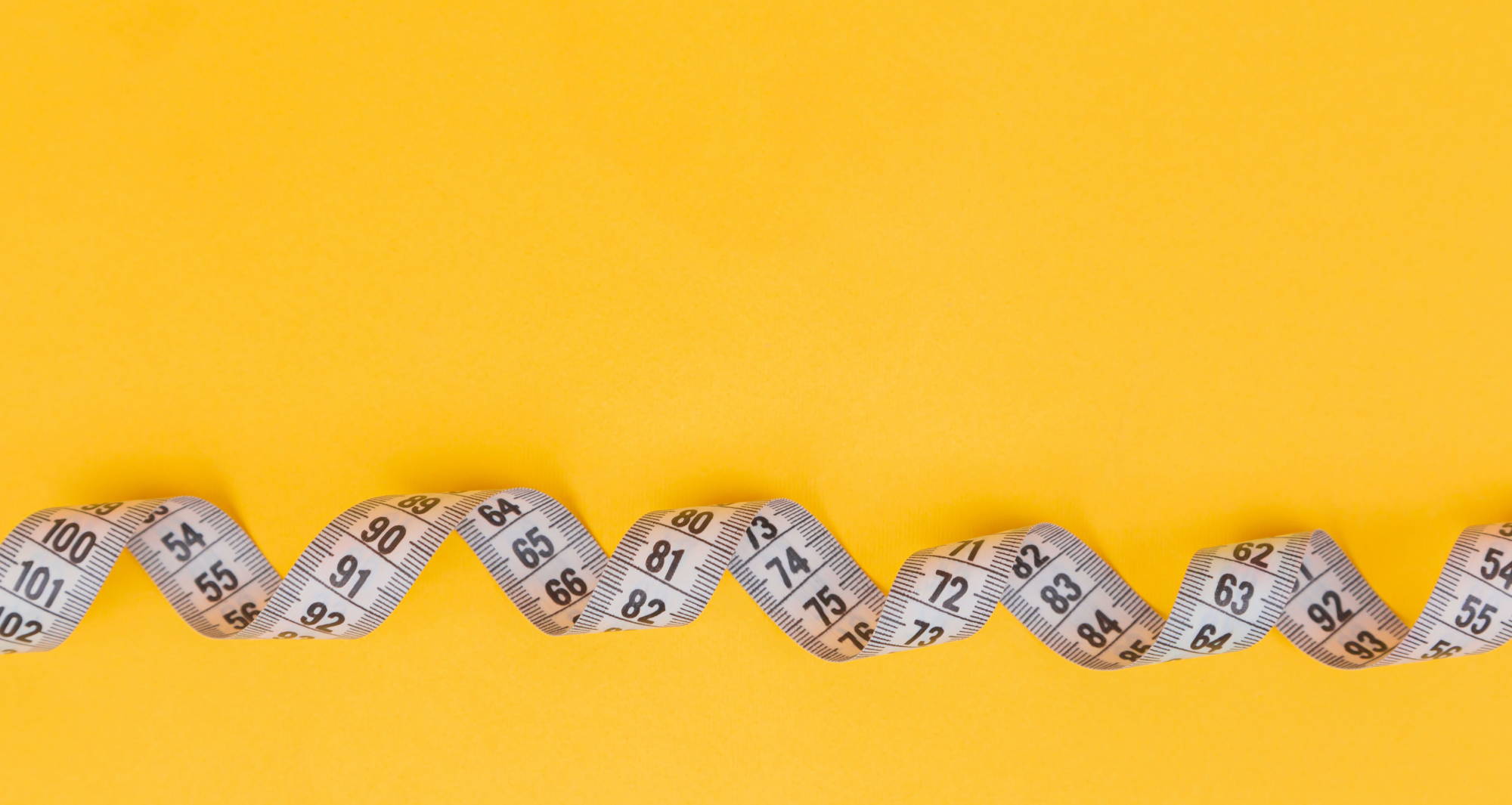 From look to fit to the planet, here are a few benefits of clothing that actually fits:
They're More Flattering. Obviously, a garment or pair of undies that fit right will also look right. We don't want any saggy or too-tight underwear or pants! Make that booty pop with a proper fit.
They're Comfier. Not only does a proper size look better, but it also feels better. When you're unsure which size you should be wearing you may end up with underwear and pants that are either too loose or too snug. You don't want to spend all day pulling up your undies because they keep slipping off your butt. Or even worse, having to ask "why do I keep getting wedgies?"
They're More Eco-Friendly: Textile waste accounts for 20% of the world's waste. This occurs during all parts of the production process (from fabric scraps and trimmings left over while making a garment) and in the post-consumer stage (which includes any time we throw away old clothing). Buying clothes that fit your body makes you less likely to contribute to the problem by getting rid of ill fitting garments.
They're More Convenient: Knowing your measurements saves you the headache of having to contemplate between sizes when purchasing a new article of clothing. You don't have to guesstimate anything! Simply check the size chart for whatever you're buying and choose the size that your measurements fall under.

THE DIFFERENCE BETWEEN THE HIPS AND THE WAIST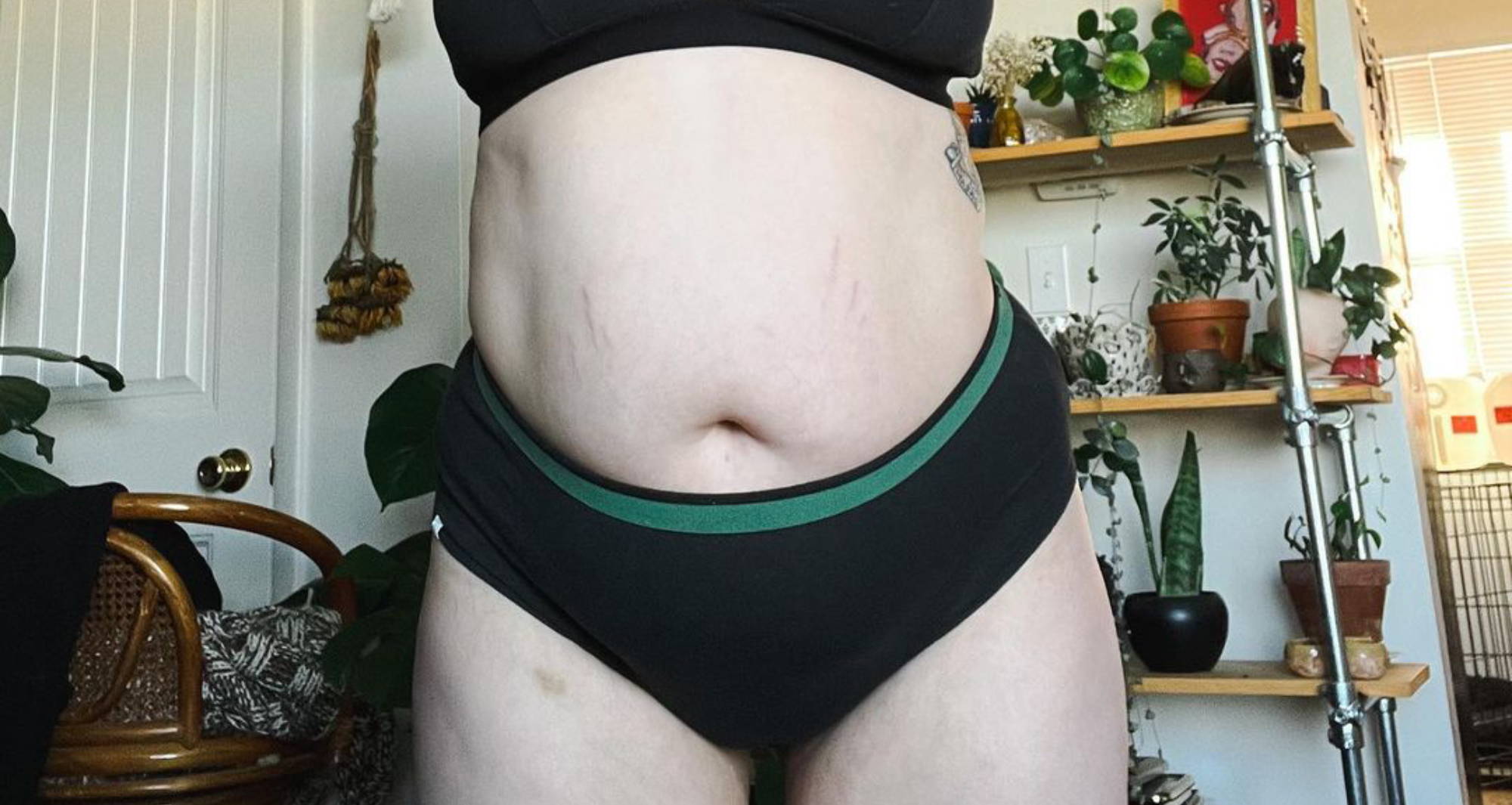 Of course, in order to properly measure both parts of your body, you need to know where each one is located. People often mistake the hips for the waist because the terms tend to be used interchangeably, especially in reference to jeans.
The bottom line is that your natural waist is usually just around your belly button and tends to be the part of your torso that is the slimmest. Your hips lie a bit lower, just above the butt, and are probably less soft and squishy than your waist due to the hip bones.
It's important to know where to measure hips and where to measure your waist because a lot of clothing (like dresses, jumpsuits, and high-waisted jeans) requires you to know both measurements to get a proper fit. Let's get into the nitty gritty of each right away!

HOW TO MEASURE YOUR WAIST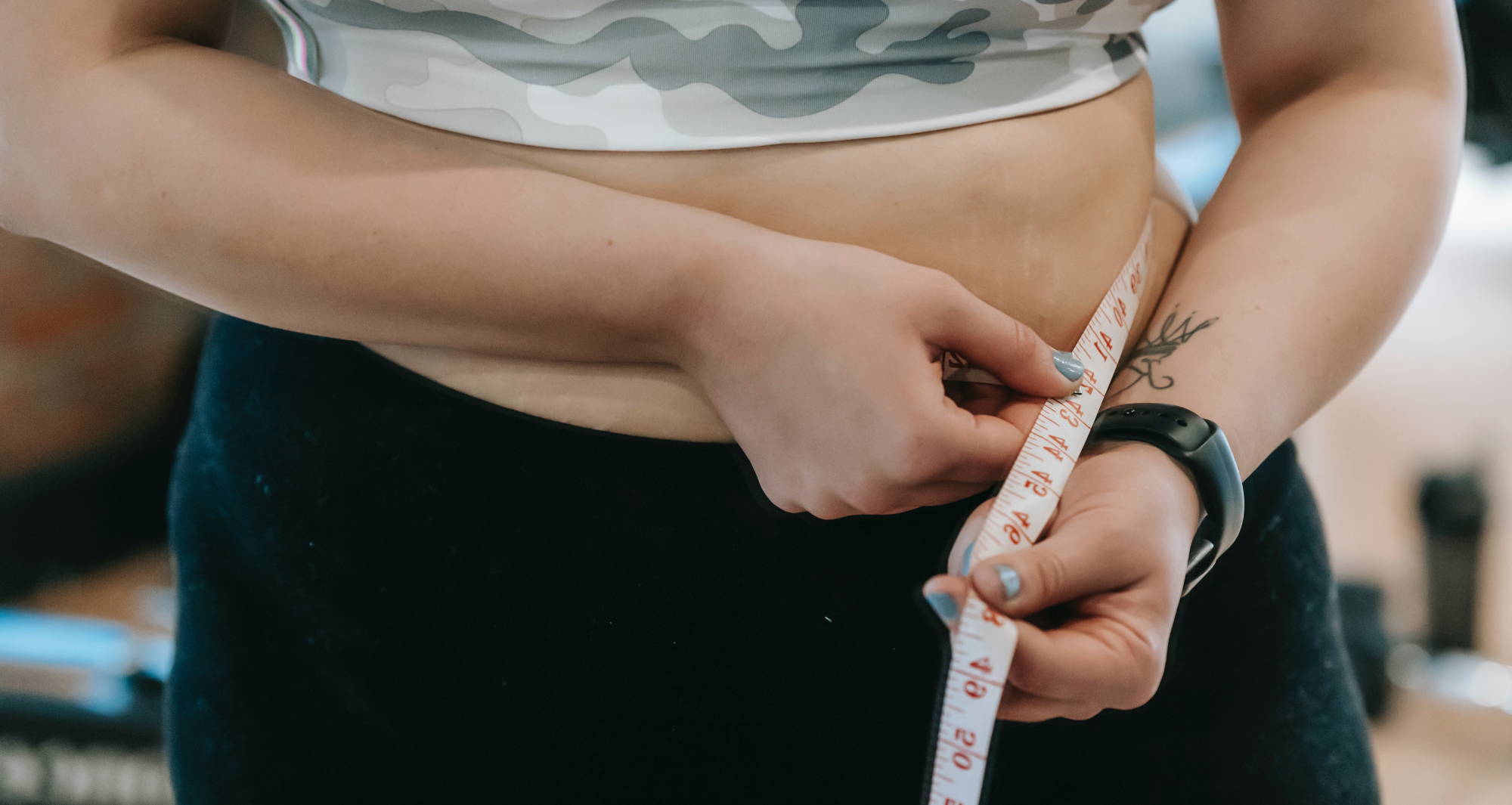 Before we get into how to measure your hips, let's tackle our waist measurements first. I find it just a little easier than finding your hip measurement. Here's how to do it!
Soft measuring tape.

A cloth measuring tape that can be easily maneuvered around your curves is ideal. But, if you don't have that, a piece of string, yarn, or even a shoelace will do just as well—you'll need a ruler if you're going with this method.

A full-length mirror.

A full body, unobstructed view of your pretty self is necessary to ease the process of measuring your waist and hips. You want to be able to see what you're doing so that you get the most accurate results.

A good attitude.

Society tends to put a lot of meaningless weight into numbers and sizes so it's really easy to feel down about things like taking your measurements. I urge you to challenge that by thinking about how amazing you'll look in the new clothes and undies you'll get with your proper measurements.
Or, at least strip down to your undergarments. Your whole torso should be bare to get a proper waist measurement. Trying to do it over your shirt will give you incorrect results. Once you're at your mirror, give yourself a little hug and a soothing belly rub just to up the self-love vibes before you get started.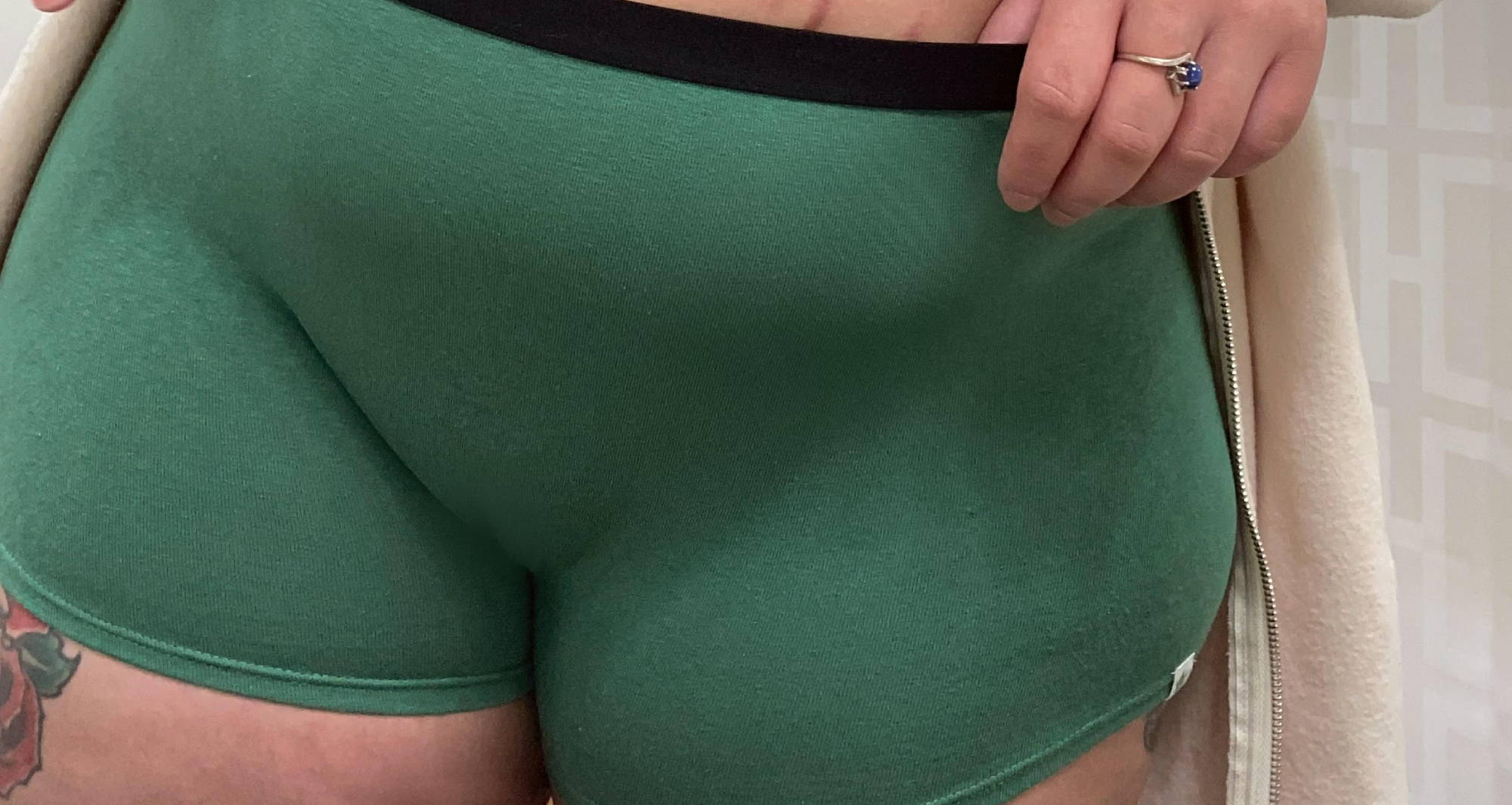 STEP 2: LOCATE YOUR WAIST
I mentioned before that the waist is the smallest part of your torso, the part which dips slightly. All bodies are different so you might not have as obvious a dip and that's totally fine. Working in the area between your first rib and belly button is the main goal here. Pro tip: Try standing in a superhero pose! Your hands will likely naturally land around your waist and that'll familiarize you with the area you're working with.
STEP 3: STAND UP STRAIGHT AND BREATHE NORMALLY
For a correct waist measurement, you want to make sure that you aren't sucking in your belly or tensing too much. The temptation will be there, trust me, but it's not worth getting an inaccurate measurement and ending up with clothing that fits too tightly and digs in uncomfortably. Just relax, stand up straight, and you're ready to go.
Start by placing the end of your measuring tape above your belly button and holding it there with one finger. Then, wrap the tape around your body until it meets back at the belly button. You want it to be wrapped snugly but not too tight— we don't want any digging or discomfort here. Once you've done that, look down and check your measurement. Don't forget to write it down somewhere for future reference!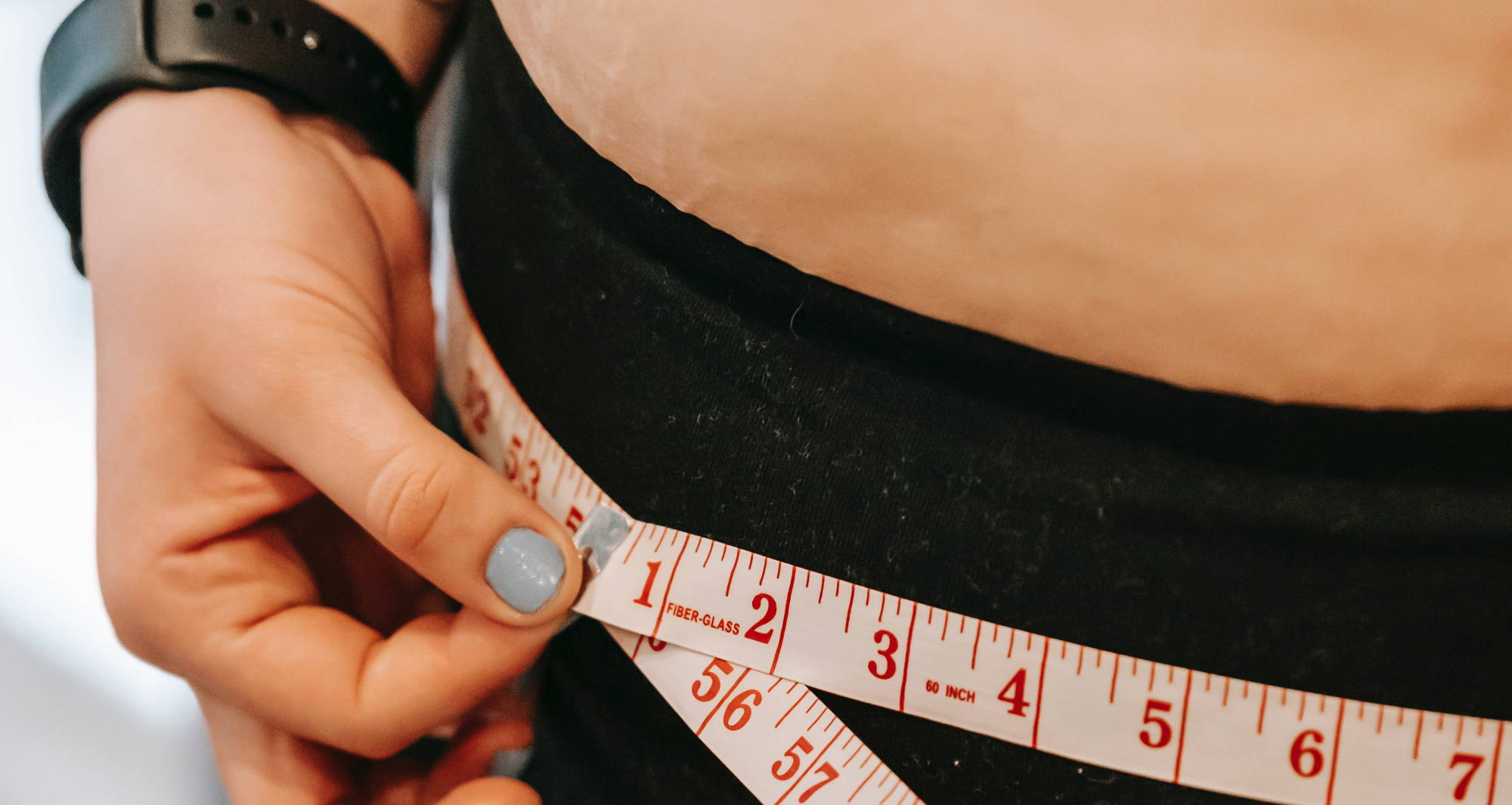 The process for how to measure hips isn't wildly different from measuring your waist but it may require extra dexterity due to the wider surface area. This is how and where to measure hips!
Soft measuring tape
A full-length mirror
A good attitude
STEP 1: GET THOSE CLOTHES OFF
To get started with getting your hip measurement, remove all loose clothes. You can leave on a thin pair of undies but you might even wanna slip those off so that you're working directly with your body. Check your booty out, say "hey, there hottie," and blow yourself a little kiss. Yes, these are all mandatory steps. Don't skip them, I'll know if you do.
STEP 2: STAND STRAIGHT WITH YOUR FEET HIP WIDTH APART
An important step in how to measure hips is to ensure that you aren't making your hips any wider than they need to be. Your feet shouldn't be any further than directly underneath your hips. You can also keep your feet together if you prefer that and it gives you enough stability. The concept of sucking in your tummy isn't as important here as it is with getting a waist measurement but you still ought to breathe normally and stand up straight but relaxed.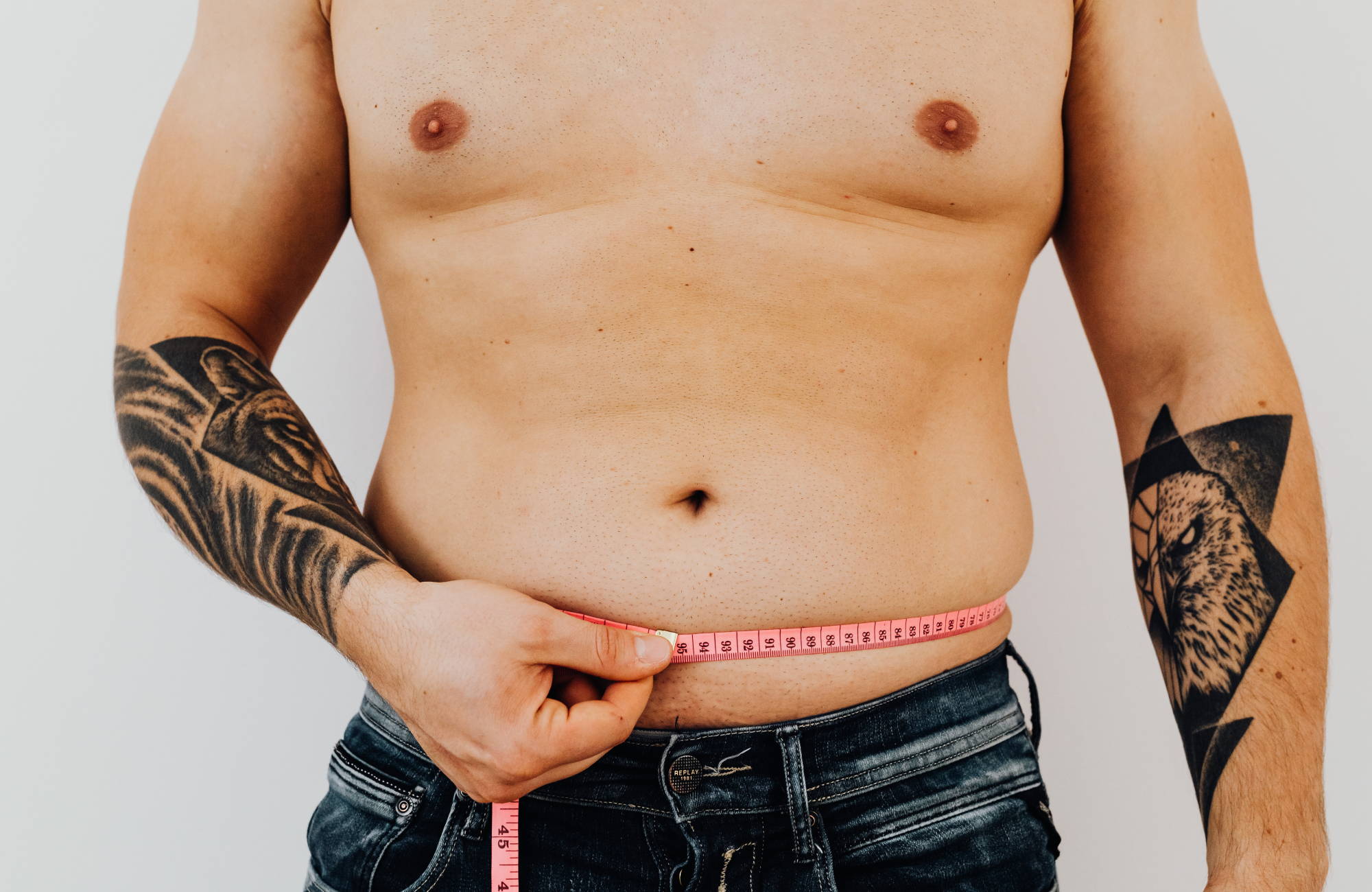 STEP 3: LOCATE YOUR WIDEST POINT
As for where to measure your hips, the general idea is to find the widest spot on your torso. This will likely include the very top of your butt. Just check yourself out in that mirror and find your widest point. Easy peasy!
The motions for how to measure hips are pretty much the same as the motions for measuring your waist. Just hold the end of that tape down with a finger or two and then bring it around town back to where you started. This might take a little extra finessing.
Again, you want to make sure the tape fits snugly but isn't tearing into your flesh. The kicker here might be getting the tape to stay in place. Having someone around to help you out is a good idea for this one! Once you've gotten that tape around you, jot down your measurement. That's it, you're done! Now that you know your perfect size you can get started on finding the perfect panties!
WHAT TO LOOK FOR IN A GOOD PAIR OF UNDERWEAR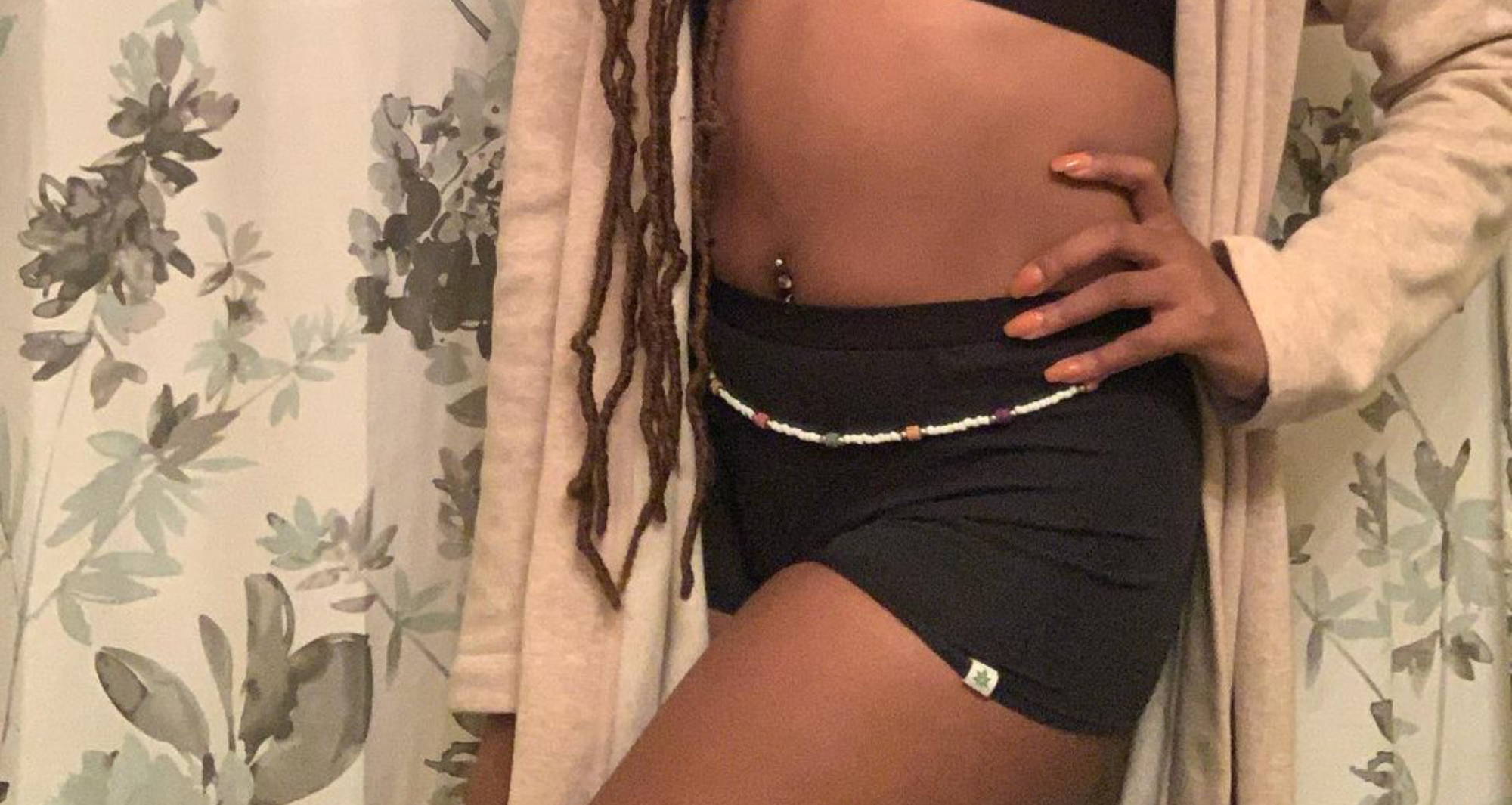 Good Fit.

It shouldn't be too snug or too loose and rest comfortably along the curves of your body while covering all the bits that need to be covered.

Natural Fabric.

Natural fabrics are a must when it comes to underwear. Cotton and

hemp underwear

is a lot healthier for you than undies made of synthetic materials.

Durability.

Another downside to synthetic underwear is that it tends to be flimsier and wears out faster. Underwear that is made of a strong, durable fabric is better for the planet (and your wallet).

Function.

An everyday pair of underwear should have comfort as its top priority. However, sometimes

you just need a pretty pair to make that peach pop. Consider how you'll be wearing a pair of undies before buying them.
HOW TO MEASURE YOUR HIPS: CONCLUSION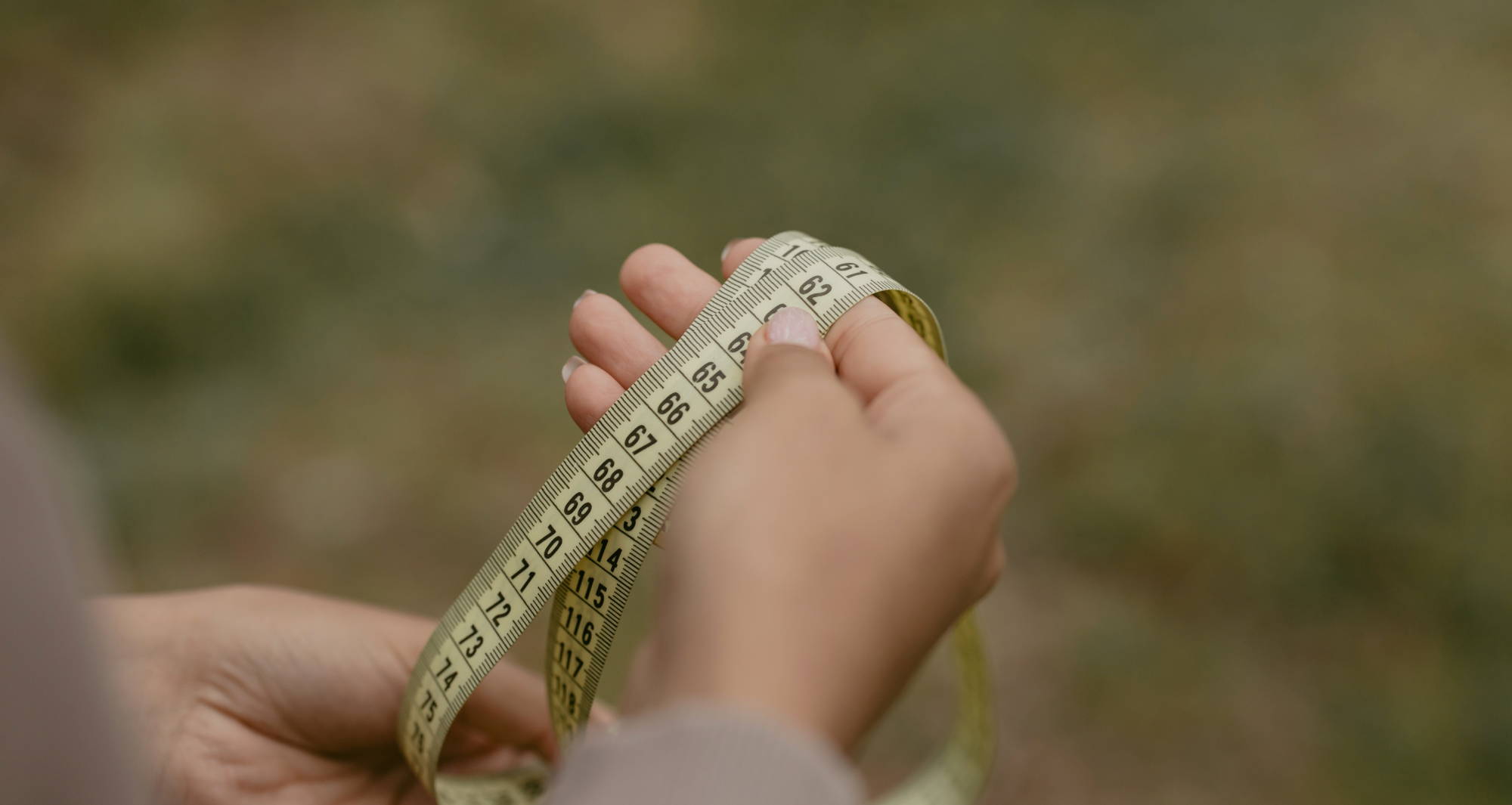 That about covers it! Now that you know how to measure your hips and waist, what do you plan to do with the possibilities? Get ready for a world of clothing that works to flatter your perfect body.
Before we finish, I wanna give you a little reminder to re-measure your hips and waist often. Body changes are a part of the ever-flowing stream of life so checking back every once in a while to see if anything has changed is a good idea!
How has knowing your hip and waist measurements changed the way you feel about your own body and the clothes you wear? Share your thoughts in the comments, I love to hear your stories!
---