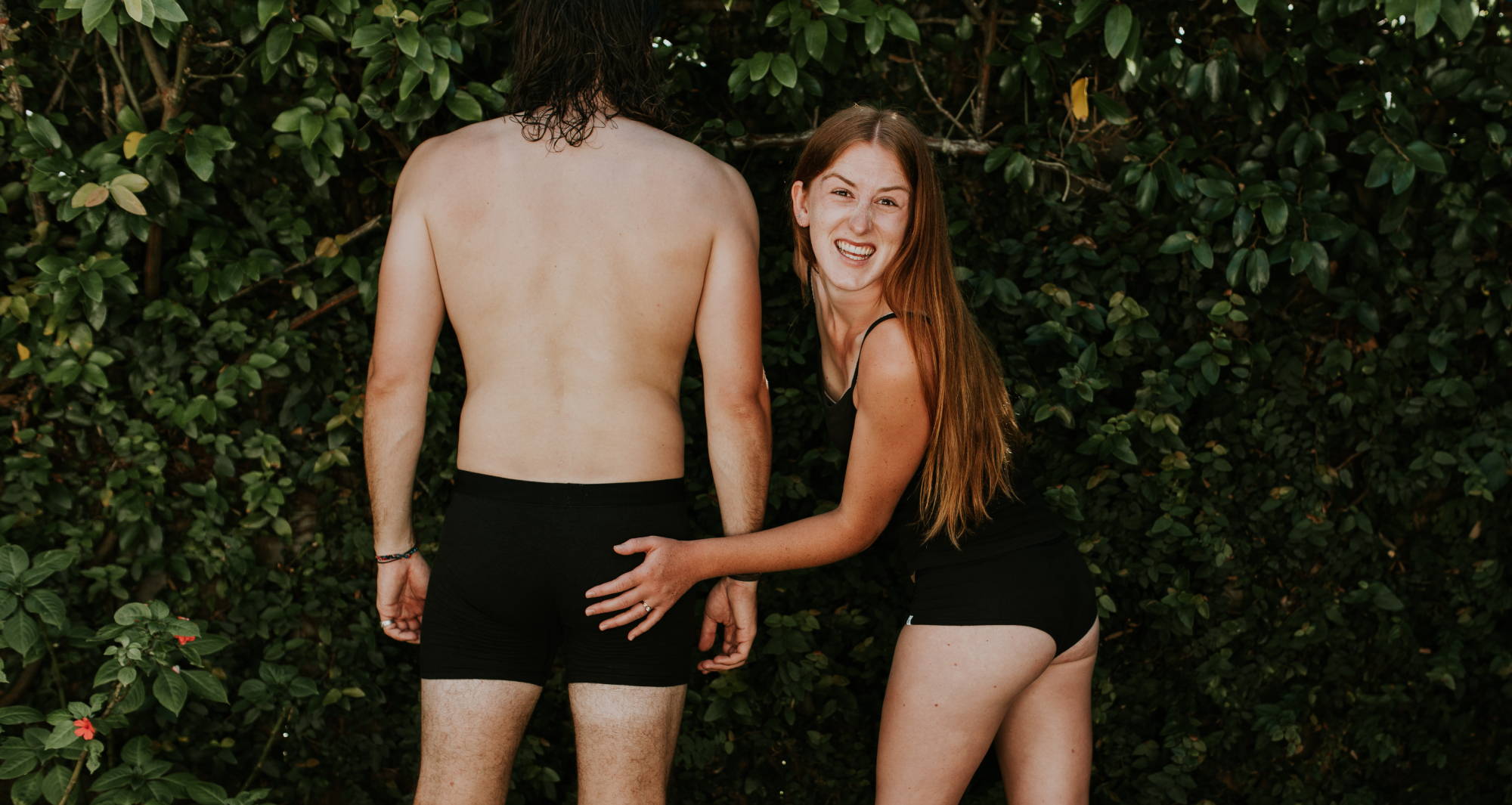 You may assume that wedgies are a thing of the past, but it's not uncommon for adults to ask themselves, "Why do I keep getting wedgies?" Both men's and women's underwear styles can lead to wedgies, as can the size, fit, and age of your undergarments. And when your underwear bunches between the cheeks, it can be both uncomfortable and embarrassing.
Don't worry—this article will help you understand why wedgies happen and what you can do to avoid them for good. Whether you're a loyalist to mens briefs or someone who prefers hipster panties, we'll help you find underwear that works for you and keeps wedgies at bay.
So, why do I keep getting wedgies? Wedgies happen for a few different reasons. To determine how to avoid wedgies, you first need to understand what causes them. The main culprits are improper sizing, poor fit, and old underwear.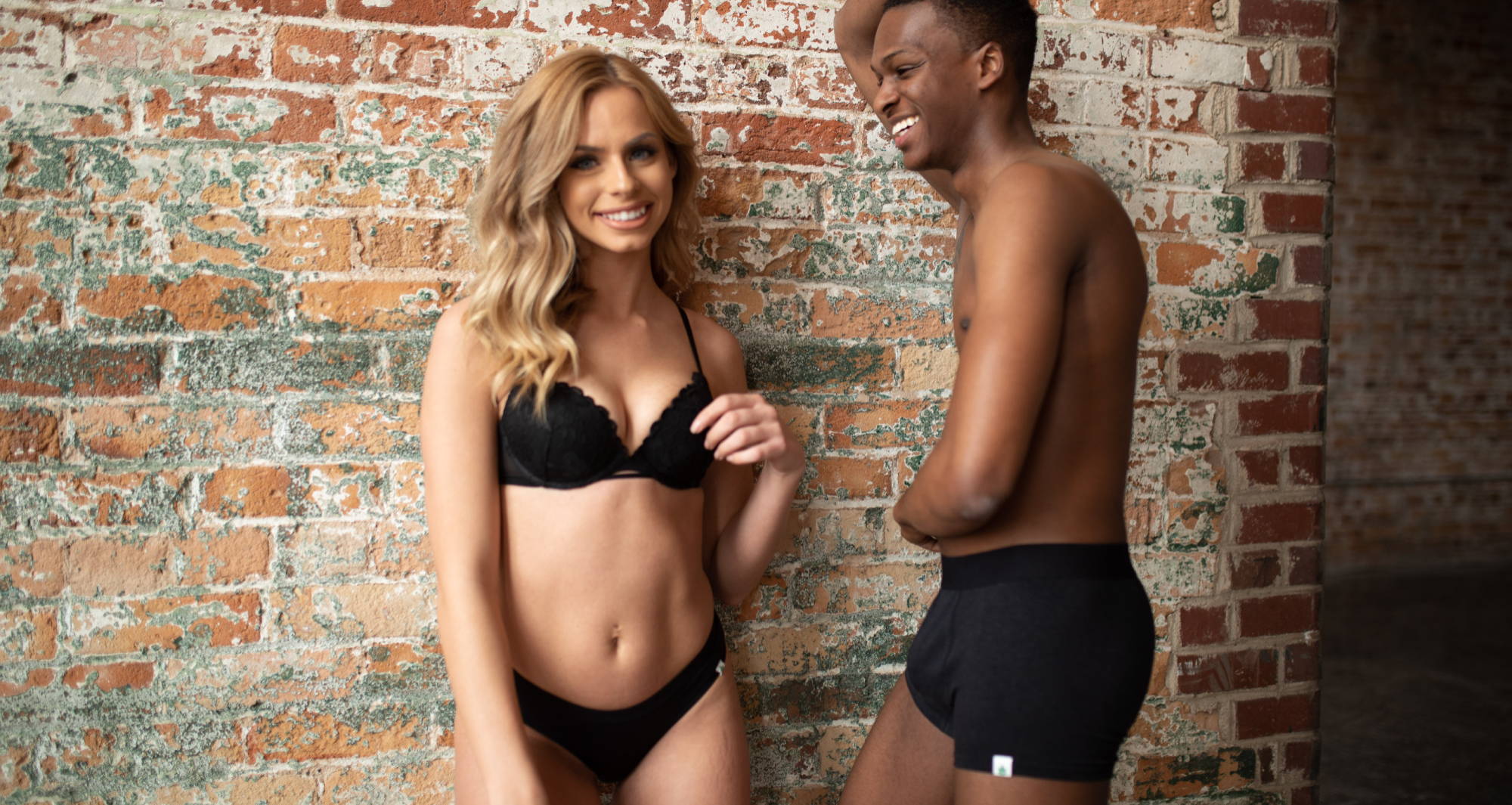 IMPROPER SIZING
Wedgies happen when you wear the wrong size of undergarments—they're either too tight or too loose. When you move your body—whether walking down the street, going for a run, or simply getting in and out of our car—your improperly sized underwear doesn't stay in place.
When you wear underwear that's too big, the extra fabric needs to go somewhere, and it tends to gravitate towards the dip in your cheeks. And when it's too small, the fabric stretches and can't correctly cover your rear. This strain causes underwear to ride up and bunch.
IMPROPER FIT
What causes wedgies when it comes to improper fit? Some wedgie-prone underwear types include briefs and bikini cuts because they tend to cover less of our bum. To combat the issue, look for styles that offer more coverage and good stretch, as these will provide a better fit and help you avoid bunching.
If you're on the hunt for a specific style, give our mens boxers or women's boy shorts underwear a try.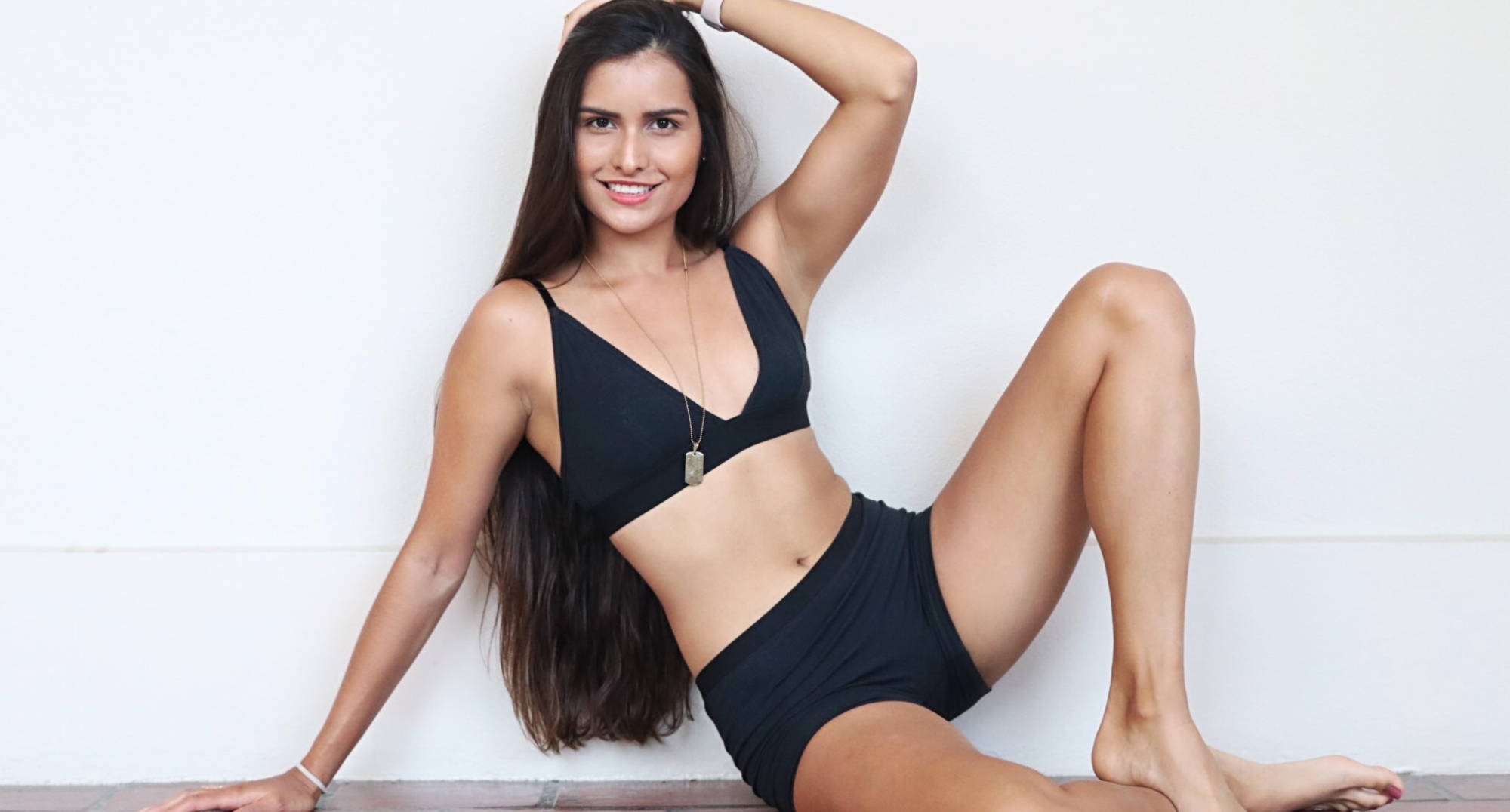 OLD UNDERWEAR
Underwear will naturally age, and the fabric will break down, meaning it'll start to stretch and droop. Once the elasticity wears out, you're right back to issues with size and fit. Your underwear will no longer cover your rear adequately nor fit well across your waist and cheeks.
So, what to do with old underwear? The answer's simple: ditch it! (But, consider more sustainable ways of tossing them, like recycling, donating, or upcycling.) You can prolong the life of your undergarments by knowing how to hand wash underwear, rotating your supply, and choosing more durable material, like hemp fabric.
How often should you buy new underwear? Well, that answer depends a lot on your lifestyle and preference. But, as a general rule, you should have at least two weeks' worth and ditch or mend any pairs with stains, holes, droopiness, outstretched bands, or tears.
Now that you know why they happen, you can better understand how to avoid wedgies. If you follow these six steps, you'll no longer be asking yourself, 'Why do I keep getting wedgies?' and be more like, 'Wedgies? I don't know her.'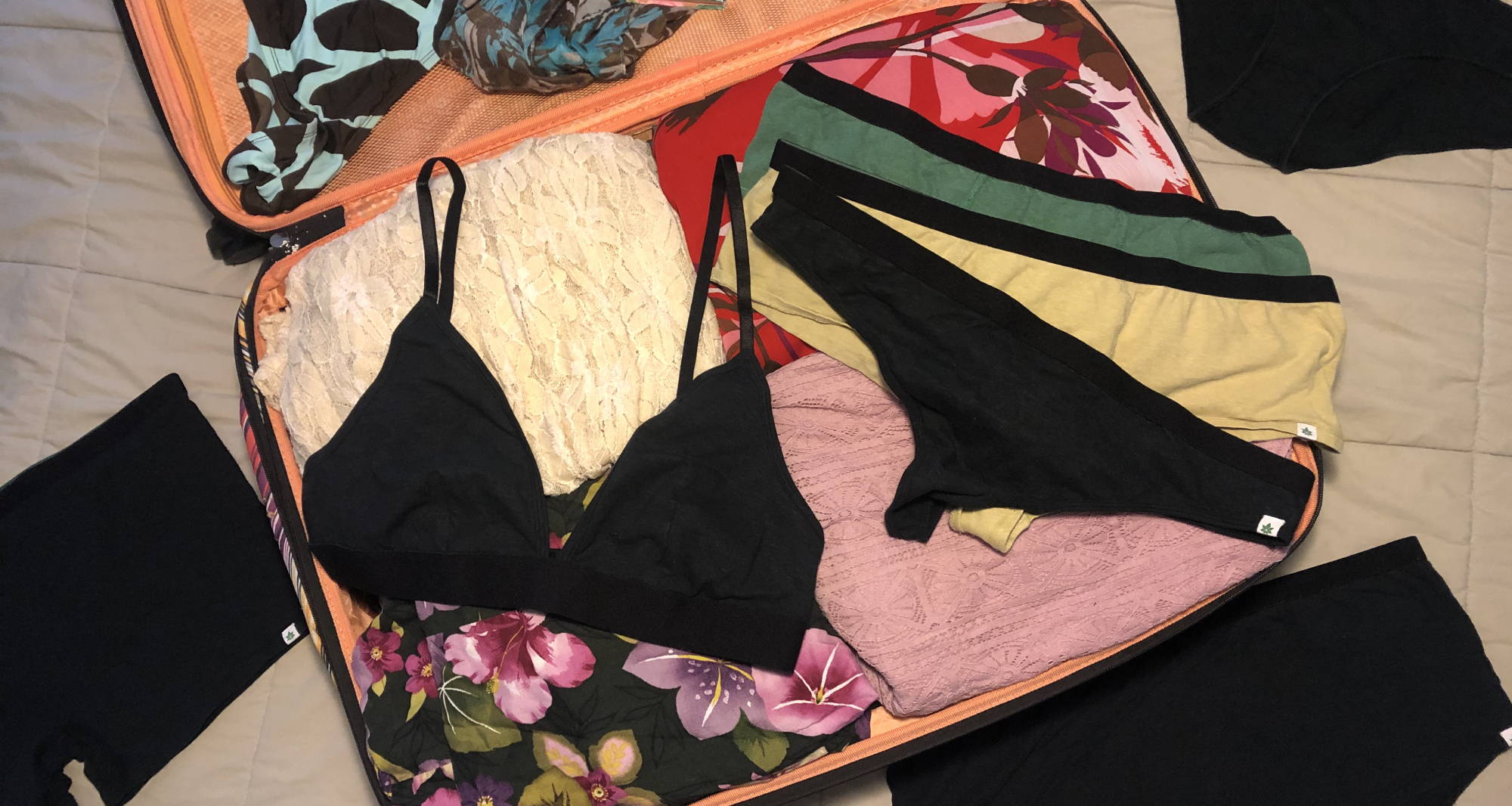 1. TAKE INVENTORY
Take some time to inventory the underwear you do have, and give them a good lookover. It's time to retire any pairs that are too old (we're talking more than a year) or have holes, bad stains, or outstretched fabric. Besides potentially holding onto bacteria, old underwear won't fit right and are a big reason as to what causes wedgies in the first place.
During this process, be honest with yourself. I know we all have those favorite pairs that feel just right, but it's crucial to say farewell to any underwear that's past its expiration date. But before you toss out the old and replenish the new, consider the steps below to know what to look for in size, style, and fabric.
2. WEAR THE RIGHT SIZE
Remember how important sizing is? Unfortunately, you probably can't walk into any store and buy the same size that you always do. Different brands and styles might impact underwear sizing. Knowing the right size can be tricky because you can't try on underwear, but you can still make informed choices.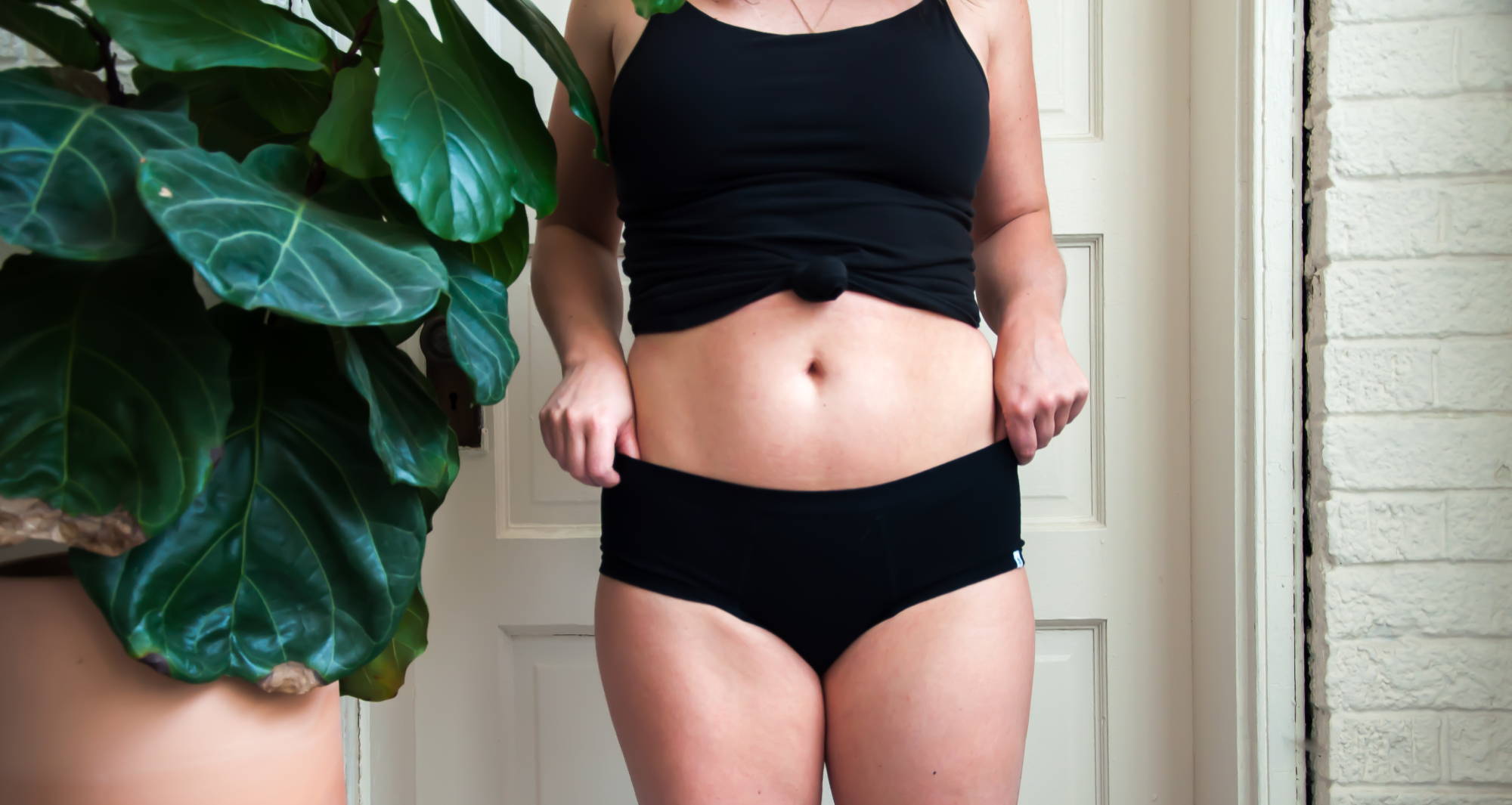 Stick to the Same Brand:

Brands tend to be more consistent with sizing. So if you find a pair you love from a particular label, you're probably safe to buy others in the same size. WAMA makes it easy to find your perfect size with measurement guides on our

FAQ

page and our First Pair Guarantee—you

can

try on underwear with us! If your first pair doesn't fit right, we send you a new one, no questions asked.



Buy the Same Style:

Similarly, styles (more on that below) also tend to stay consistent. So if your

bikini underwear

feels best for you in one brand, try the same style and size in another brand.

 

Use a Cloth Measuring Tape:

To be sure, take a cloth measuring tape with you to the store. First, measure the width of your best-fitting pair at home, and then compare it to the width of underwear in the store. You can also measure the band's height if that's an important factor in comfort for your body type.
At WAMA, we make sure all our products offer a range of sizing, from our hemp bra to our undies. Because when you get the correct size, you're less likely to suffer from issues like wedgies. Ill-fitting underwear will bunch and ride up your rear. Try channeling Goldilocks—you don't want a pair that's too small, nor a pair that's too big, but, rather, a pair that's just right.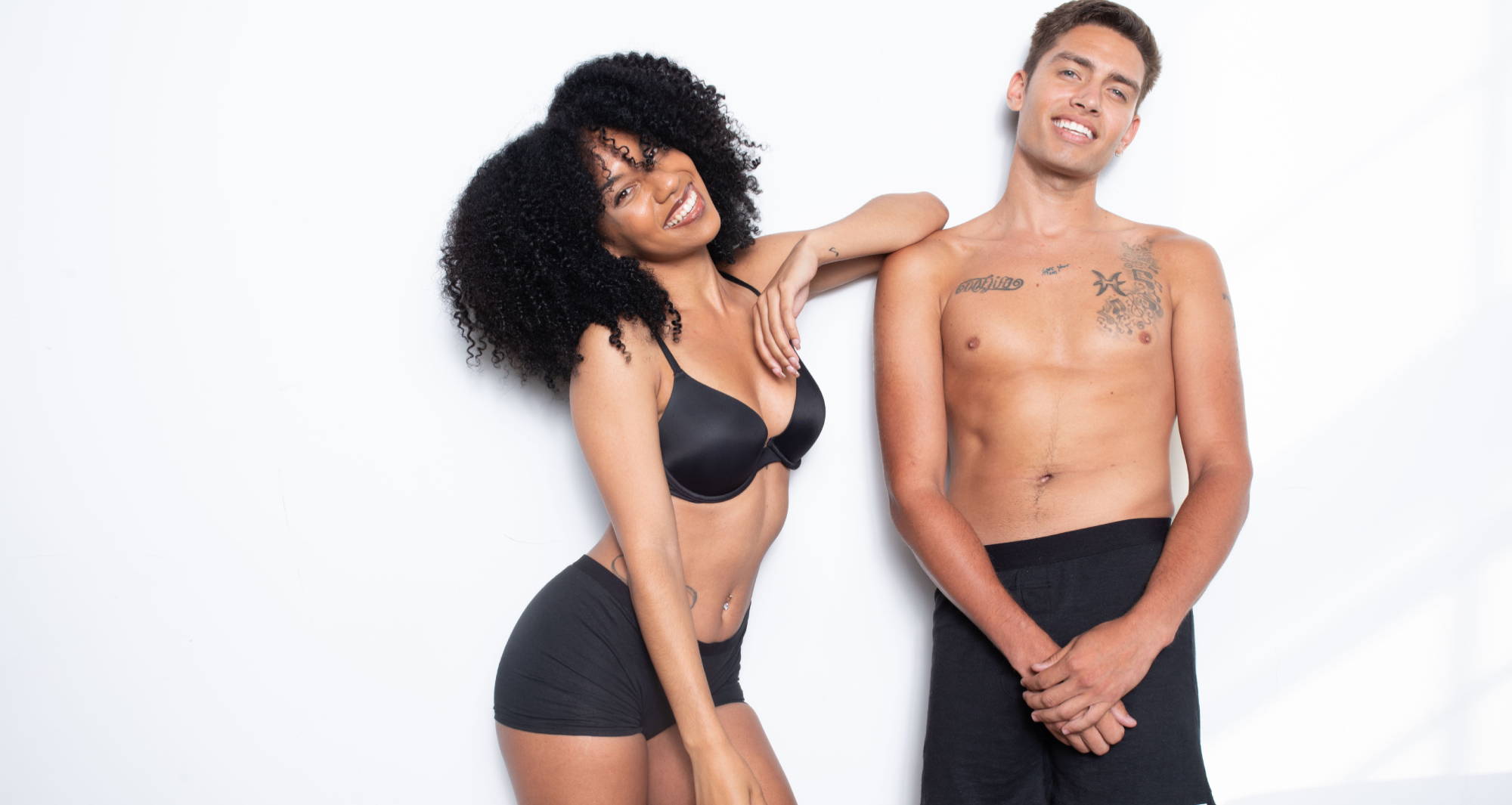 3. TRY DIFFERENT STYLES
If you spend your days wearing the wrong style for your body type, you may very well be stuck in the 'why do I keep getting wedgies?' ' cycle. Some underwear styles are more prone to bunching, and not all body types work with every fit. You have to experiment! WAMA underwear offers several options, all that help you avoid wedgies for good.
Take our mens boxer briefs, for example. They offer full coverage and elasticity to keep everything in place. As you move, nothing bunches or rides in the back, but the front stays nice and airy. The same goes for our men's trunks, briefs, and boxer styles. All tame the wedgie.
Our women's styles are no different—all offer a wedgie-free experience. Try our high waisted underwear, boy shorts underwear, or hipster panties for the most coverage and support. Or, for a lower cut with just as much support, check out our bikini underwear.
4. BE CHOOSEY WITH YOUR FABRIC
Not all fabrics are created equal, and this cannot be more true for what causes wedgies! Always look for organic fibers that protect your privates naturally. When it comes to hemp vs. cotton, our WAMA hemp underwear always wins. The many hemp clothing benefits make it a better material for underwear that helps you avoid wedgies.
Hemp is the strongest natural fiber and far outwears cotton. Even after multiple washes, hemp becomes softer and holds its shape, so it's not going to bunch up on you. It's also moisture absorbent, anti-bacterial, and offers sun protection with UPF fabric.
Plus, all WAMA hemp underwear is made with just 3% elastic—the perfect amount to prevent wedgies, while still keeping your undies natural and breathable.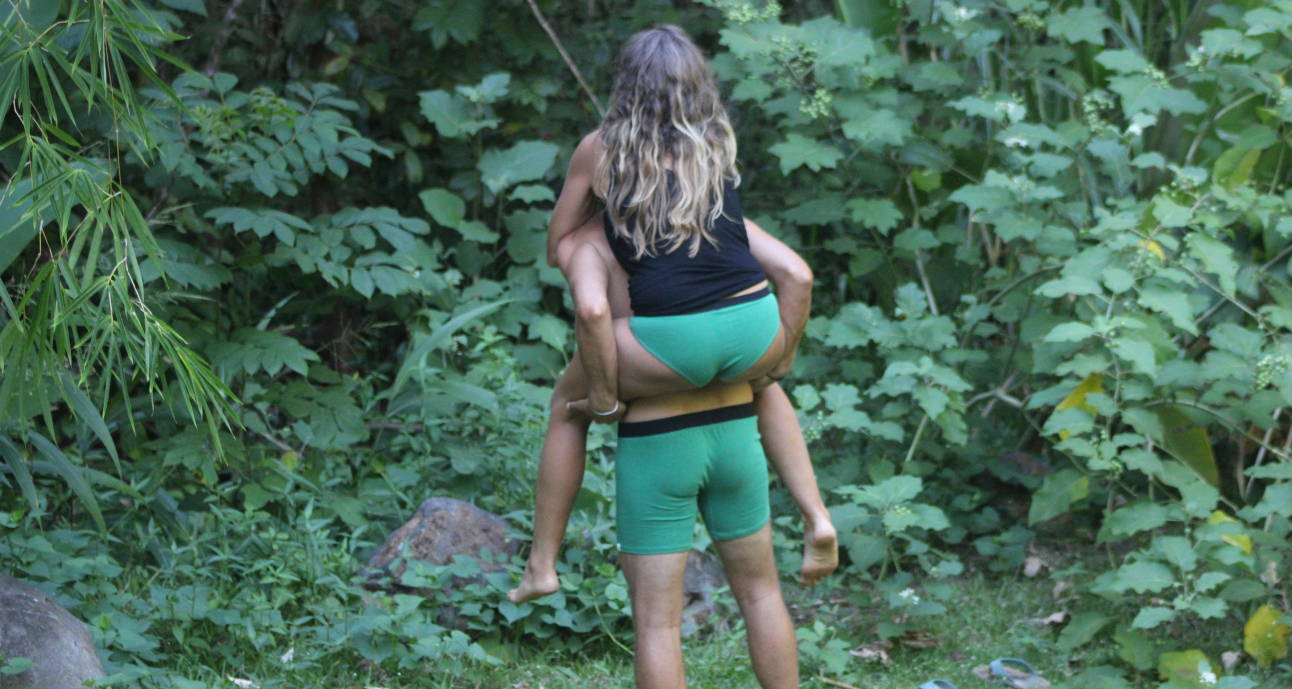 5. OPT OUT OF UNDIES—OCCASIONALLY
While searching for answers as to why I keep getting wedgies, not wearing underwear indeed wasn't one of them. However, it can work as a temporary solution. There are many men and women going commando every day, but you want to be careful about regularly ditching underwear.
Besides cultural norms, why do we wear underwear? Adding a layer under our clothes protects and supports our nether regions. So although it helps you avoid wedgies, the commando lifestyle can stain your clothing and irritate your skin, which causes fissures that may lead to infection (chafing is no joke).
If you like the idea of going commando because you enjoy the feeling on your cheeks but still need a layer, consider thong underwear. Although they cling to your crack, there's no material covering your bum so that they won't bunch or ride up. Wedgies are annoying because of the fabric moving around, which you avoid with thongs.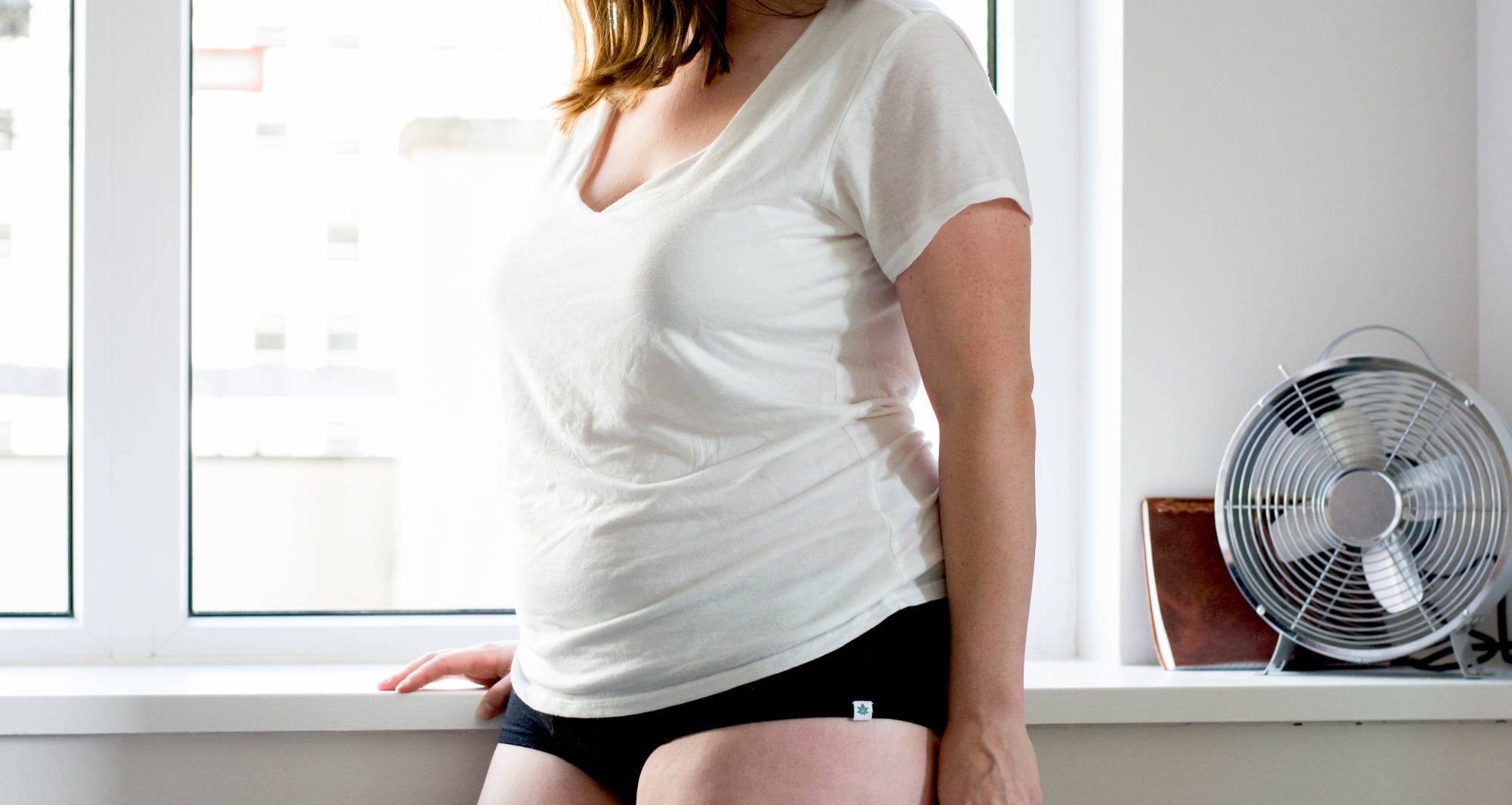 6. EMBRACE LOOSE CLOTHING
When all else fails, look past your underwear and consider your wardrobe. Even with the perfect size and fit, your undies can still move around, thanks to your favorite tight skinny jeans. It's easier for your underwear to stay in one place when it's not tugged or pushed with tight clothes. Instead, embrace loose clothing, like baggy shorts, flowy dresses and skirts, or "boyfriend" jeans that give you a bit more wiggle room.
CONCLUSION: WHY DO I KEEP GETTING WEDGIES?
Wedgies are embarrassing at their best, irritating at their worst. But with the right strategy, you don't have to suffer! Find the right fit and style, choose those durable fabrics like hemp, retire the old, and examine your current wardrobe. Before you know it, wedgies will be nothing but a distant memory.
While WAMA underwear will undoubtedly do the trick, we want to hear your tips. What's your go-to strategy for wedgie-free days? Did I miss anything? Let me know in the comments!


---