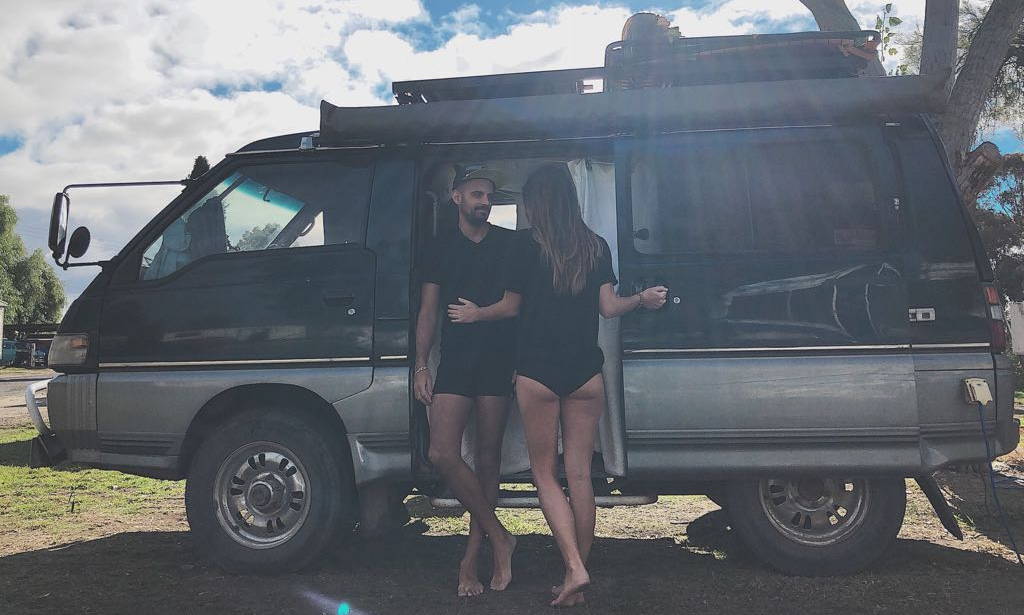 In my humble opinion, a road trip is the ultimate trip. You get quality time with your driving partner(s), a chance to rock out to your favorite music, and complete control over your journey all while seeing beautiful places! The one thing that's difficult about it? Making a road trip packing list!
It can be so easy to forget something important. Then, you're stuck in the middle of nowhere without your road trip essentials like travel underwear or hiking bras. Plus, if you're spending most nights in a tent, you'll also have to remember all of your camping essentials like your tent, sleeping bag, and more.  
If you're getting overwhelmed, don't worry! I've done two cross-country National Parks road trips, so I know a thing or two about long road trip essentials. Read below for all of the must-haves, so your trip can be smooth and safe from beginning to end!
ROAD TRIP PACKING LIST: CLOTHING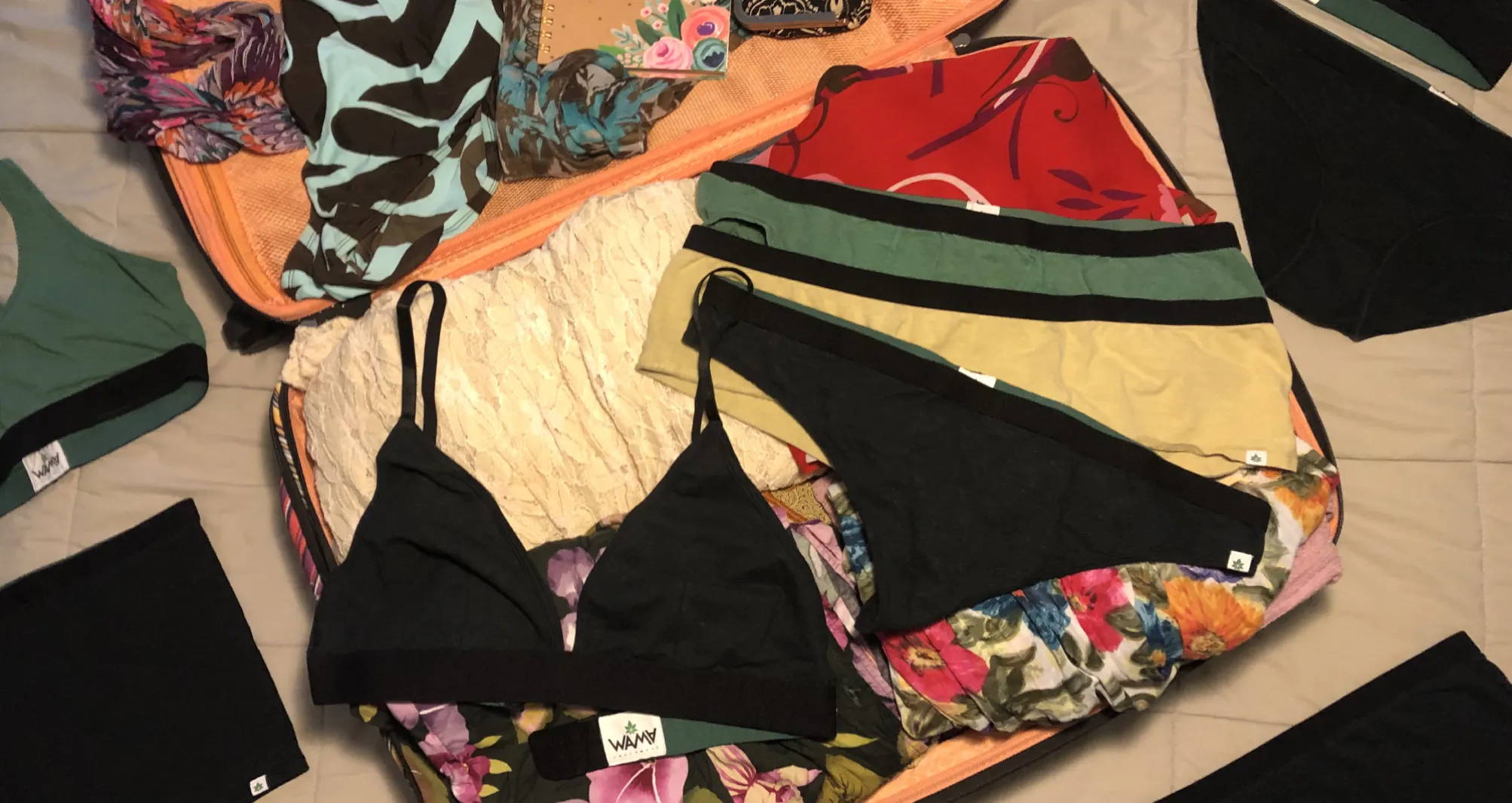 If you're planning a long road trip, try packing minimalist clothing. That way, your car isn't stuffed with clothes that you barely wear anyway. Plus, you can mix and match for a ton of different outfits.
Otherwise, choose clothing that you wear regularly to lounge around the house. You want comfortable, flexible clothes that don't make you feel bad after sitting for 8 hours! Of course, you should also bring some cute and active clothes for when you're not driving. With that said, let's get into what clothing to pack for your road trip!
2. Bras: if you wear bras, make sure you bring about 2-3. I bring a comfy one I can sit all day in (like the racerback bralette), a sports bra I can hike in, and a cute triangle bralette for town days.
3. Swimsuit: bring one in case you pass a river or lake that looks too inviting to pass up!
4. Dresses (if you wear them): I love packing 2-3 super flowy dresses to wear on driving days or while I'm in town. Just make sure to pack some anti chafing underwear!
5. Athletic shorts/pants: depending on how much hiking or exercising you're doing, pack 2-6 pairs of shorts or pants you can get sweaty in.
6. Shirts: in total, it's great to have about 7 shirts, so you can go a full week without needing to do laundry. Split it into athletic shirts, breezy organic cotton tanks, and nicer shirts for town days.
7. Cold weather clothing: depending on what time of year you go and where you end up, it's a good idea to have at least one cold weather outfit for when it's chilly. I love packing sweatpants and a sweatshirt, but it's up to you. Just don't forget socks and a hat!
8. Rain jacket: bring a cheap rain jacket that you can stuff into your backpack or car door because having to drive around when you're soaking wet from the sprint from In N Out to your car door is never fun!
9. Pajamas: even if it's just a pair of mens boxers, make sure to bring a comfy set of sleepy time clothes.
ROAD TRIP PACKING LIST : TOILETRIES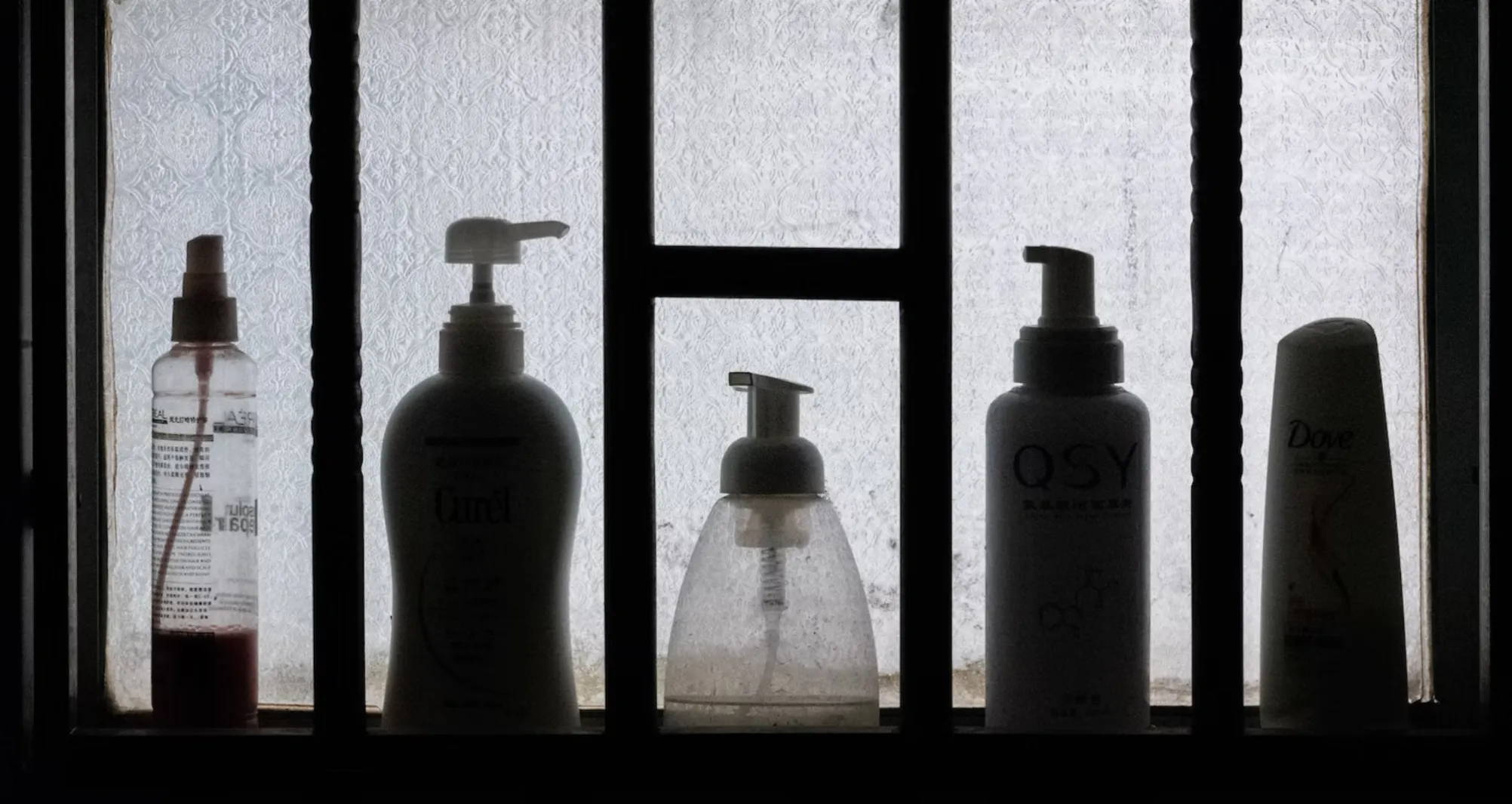 When you're on the road, your hygiene routine is most likely going to change. Instead of a nightly 30-minute skincare routine in the comfort of your bed, you'll be in a campground or hotel room exhausted after hours of driving or exploring. Keep it simple and bring these items:
10. Sunscreen: it's sooooo easy to get sunburnt while driving! Always lather up before you start your day.
11. Dry shampoo: you might not be showering as much as you're used to. Avoid greasy hair with dry shampoo!
12. Deodorant: again, your hygiene routine might not be at its peak, so bring lots of deodorant to smell fresh!
13. Face wipes: get road or trail grime off anywhere!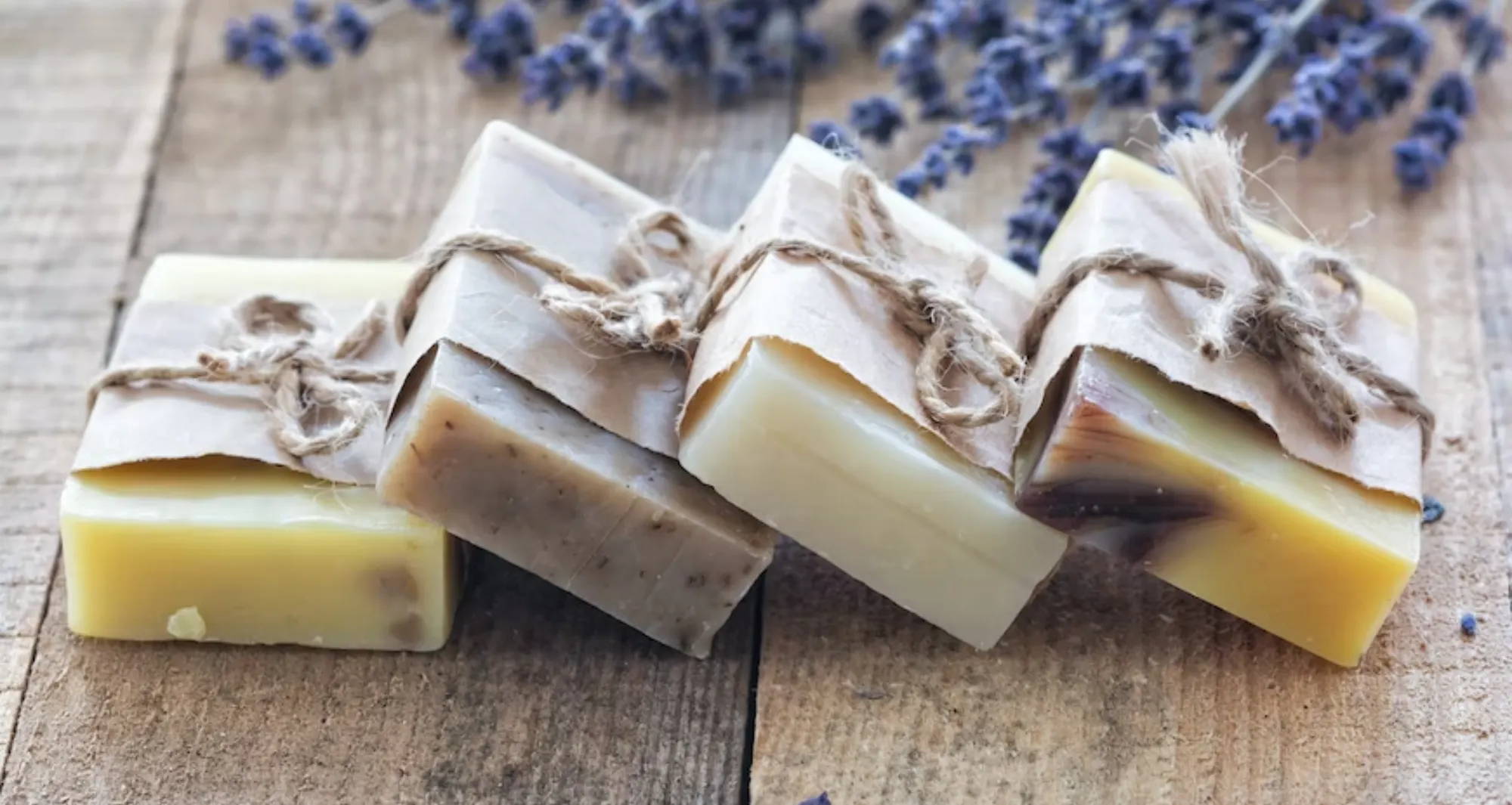 14. Soap: bring a biodegradable soap like hemp soap, so you can wash up without having to worry as much about the environment. You should still always follow Leave No Trace principles, though!
15. Anti-chafing solution: avoid chub rub by packing your favorite anti-chafing product like a glide, gel, or powder.
16. Bug spray: you're probably going to be spending a lot of nights outside around a campfire or stargazing, so you'll want bug spray to protect yourself!
17. Hand sanitizer: not every public rest-stop has soap. Plus, you'll be going into shops, campground offices, and more, so always bring some hand sanitizer!
ROAD TRIP PACKING LIST: ACCESSORIES
Here's where we start to pack things that won't just keep us safe, but also keep us energized, comfortable, and having fun! These accessories enhance your road trip:
18. Shoes: I always bring 3 pairs of shoes with me: a pair of hiking shoes,a pair of sandals for around camp/in town, and a pair of slip-on shoes great for quick bathroom breaks!
19. Sunglasses: I don't know how some people drive without sunglasses, so I bring at least one pair.
20. Water bottle: don't buy a bunch of plastic water bottles to keep hydrated. Bring a reusable water bottle to fill up at restaurants, shops, and park buildings!
21. Thermos: if you're a coffee drinker like me, don't forget your favorite travel thermos! That way you're not stuck at camp trying to gulp down hot coffee before a long day of driving.
22. Towel: bring at least one that's good for those spontaneous swims and weekly showers! Quick drying ones are great, so your car doesn't start to smell like mildew.
ROAD TRIP PACKING LIST: CAR GEAR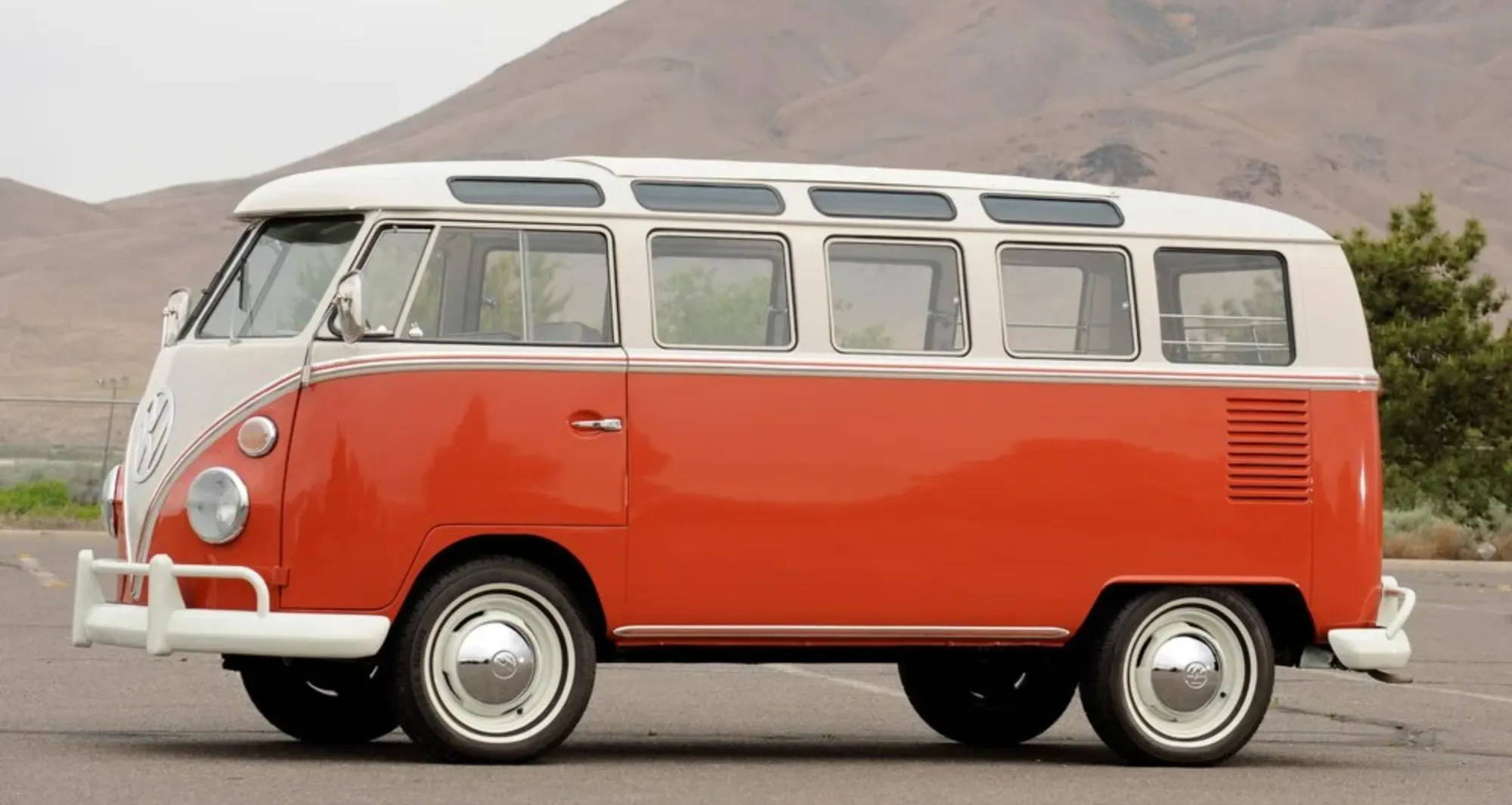 Your car is like your little home on a road trip. Take good care of it and it will take good care of you (and all of your passengers)! Make sure to bring these road trip essentials for a safe journey:
23. Phone with GPS: make sure you have a phone with GPS navigation, so you can get where you're going safely!
24. Paper maps: as a back-up, have paper maps of your route as well just in case your phone dies, breaks, or loses service.
25. Car charger and phone mount: safely get directions with a secure phone mount that makes driving hands-free and easy.
26. Trash bags: keep your car tidy and clean with trash bags. Reuse plastic shopping bags to reduce plastic consumption! They're also great for storing wet items like a rain jacket.
27. Car information: always double check that you have your driver's license, registration and insurance info, the manual, and any roadside assistance (like AAA) contact info.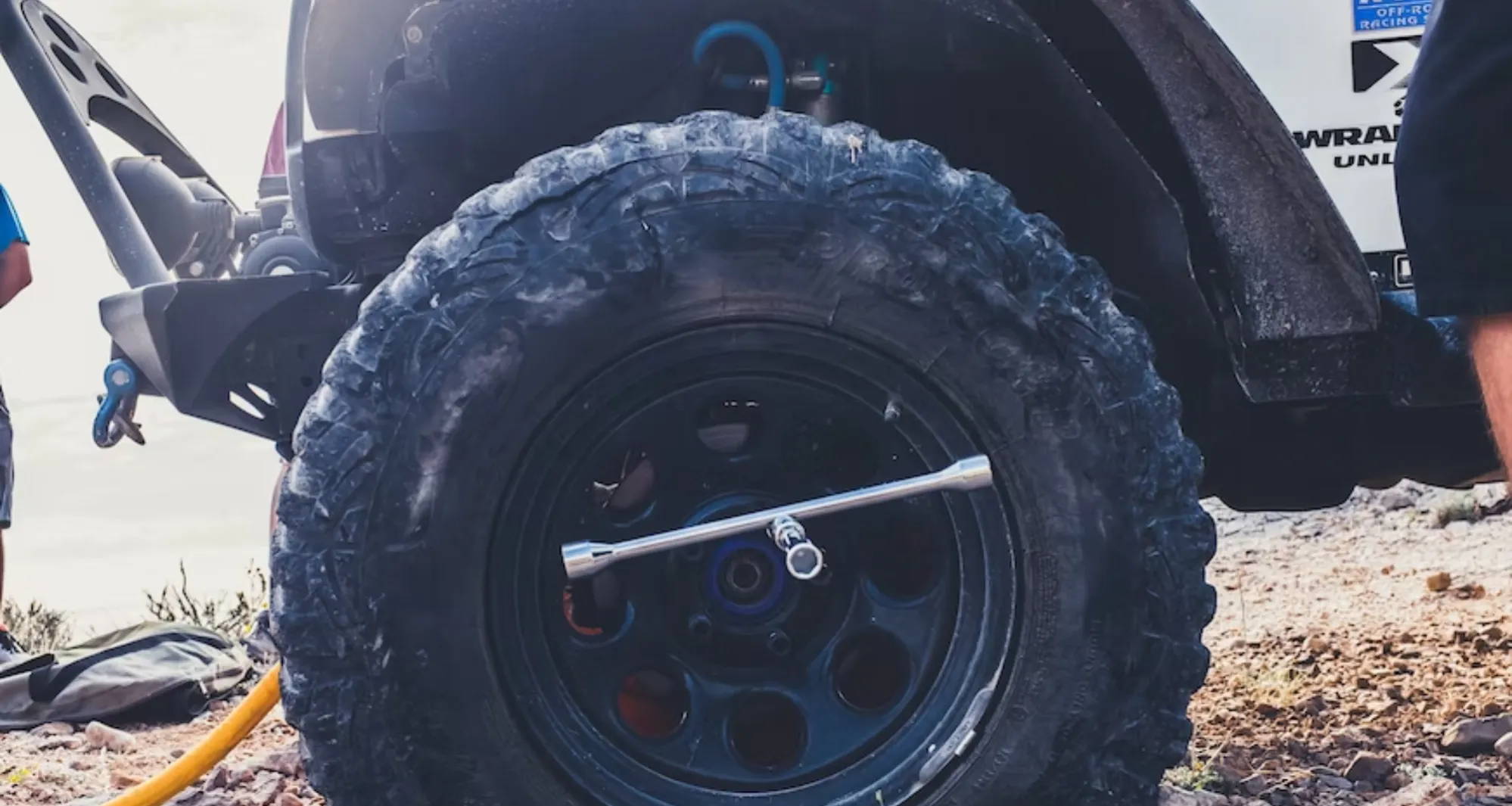 28. Car essentials: before taking off, stock up on long road trip essentials like a spare car key, jump cables, a spare tire, a tool kit for changing a tire, flares, and a flashlight. As the Scouts say, be prepared!
29. Toilet paper: not every rest-stop or port-a-potty has toilet paper. Plus, it can double as napkins or tissues if the need arises.
30. Cash: many smaller stores in rural areas don't take cards, so withdraw cash to have on hand.
31. First aid kit: fill it with road trip essentials like band-aids, antibiotic ointment, face masks, blister cream, aloe vera, tweezers, and any medications you need.
32. Mess-free snack bag: avoid having to eat fast food or gas station finds every time you get hungry while driving. Bring tidy snacks like granola bars, trail mix, dried fruits, popcorn, cheese, jerky, or veggies like carrots.
33. Organization kit: don't treat your car like a suitcase! Keep everything organized with hard tubs, so you know exactly where you can find your sundress, soy sauce, and shampoo when you need them (in three different containers of course).
ROAD TRIP PACKING LIST: CAMPING GEAR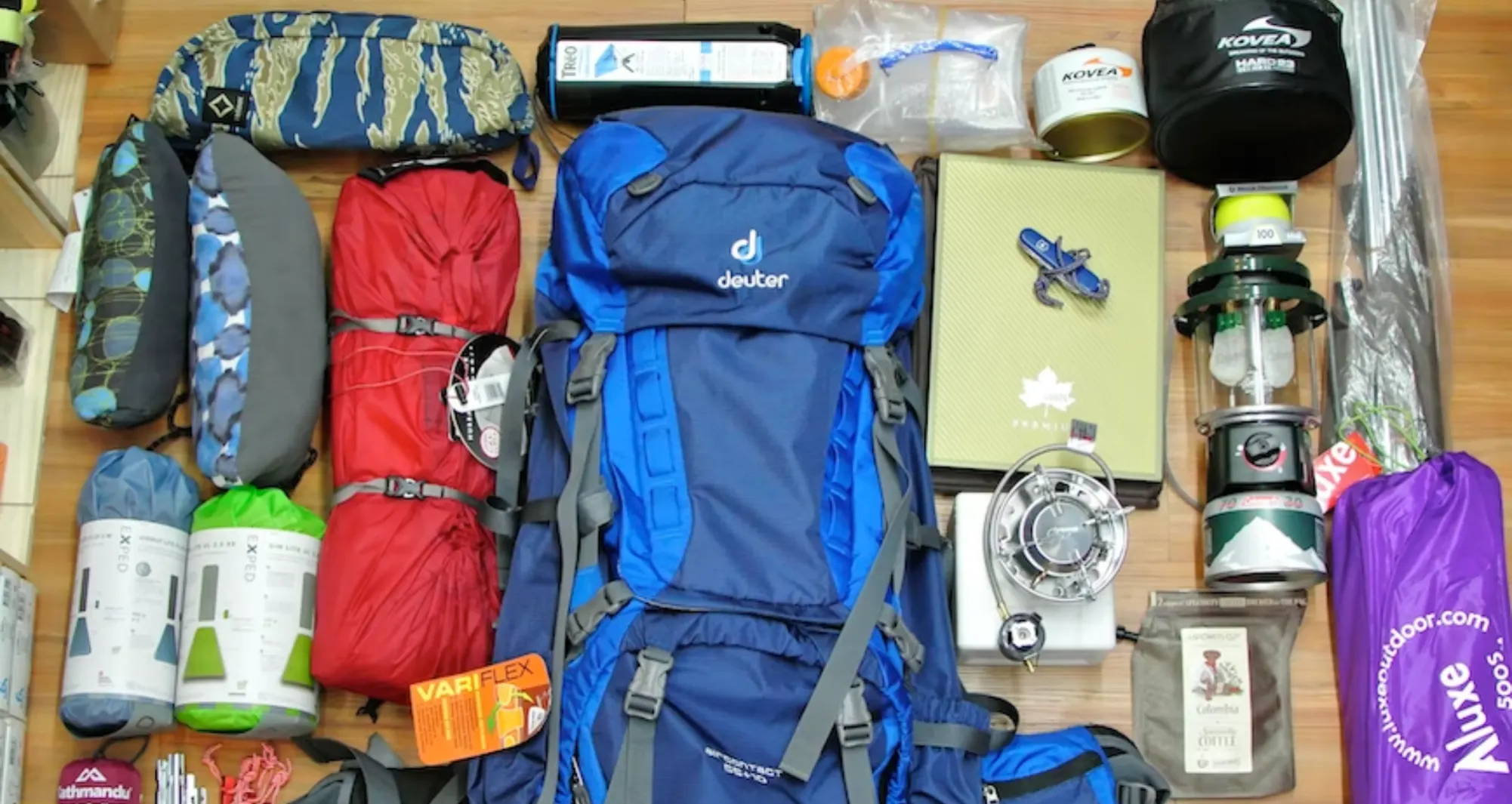 I think the best way to see the country cheaply and authentically is by camping. That's why I spend a majority of nights curled up in my little tent when I'm on the road! Here's what you need to bring for an A+ camping experience:
34. Sleep system: bring a tent, tent stakes, sleeping bag, sleeping pad, tarp, and travel pillow, so you can get some nice rest before driving! A note about the tent: if you've never set up the one you're taking, make sure to do a trial run before you leave!
35. Cooler: I love bringing two coolers: a road cooler and a camp cooler. The road cooler stays up front and is filled with drinks, lunches, and treats, while the camp cooler stays in the back with all of your other food.
36. Cooking System: don't just rely on fast food! Bring a camp stove, gas, a pot, a pan, reusable utensils, reusable plates and cups, a dishwashing tub, and travel seasonings.
37. Entertainment: don't forget to bring books, cards, games, and whatever else will keep you busy at camp! I recommend bringing a journal, so you can write down all of the amazing memories you're making.
TIPS FOR THE BEST ROAD TRIP EVER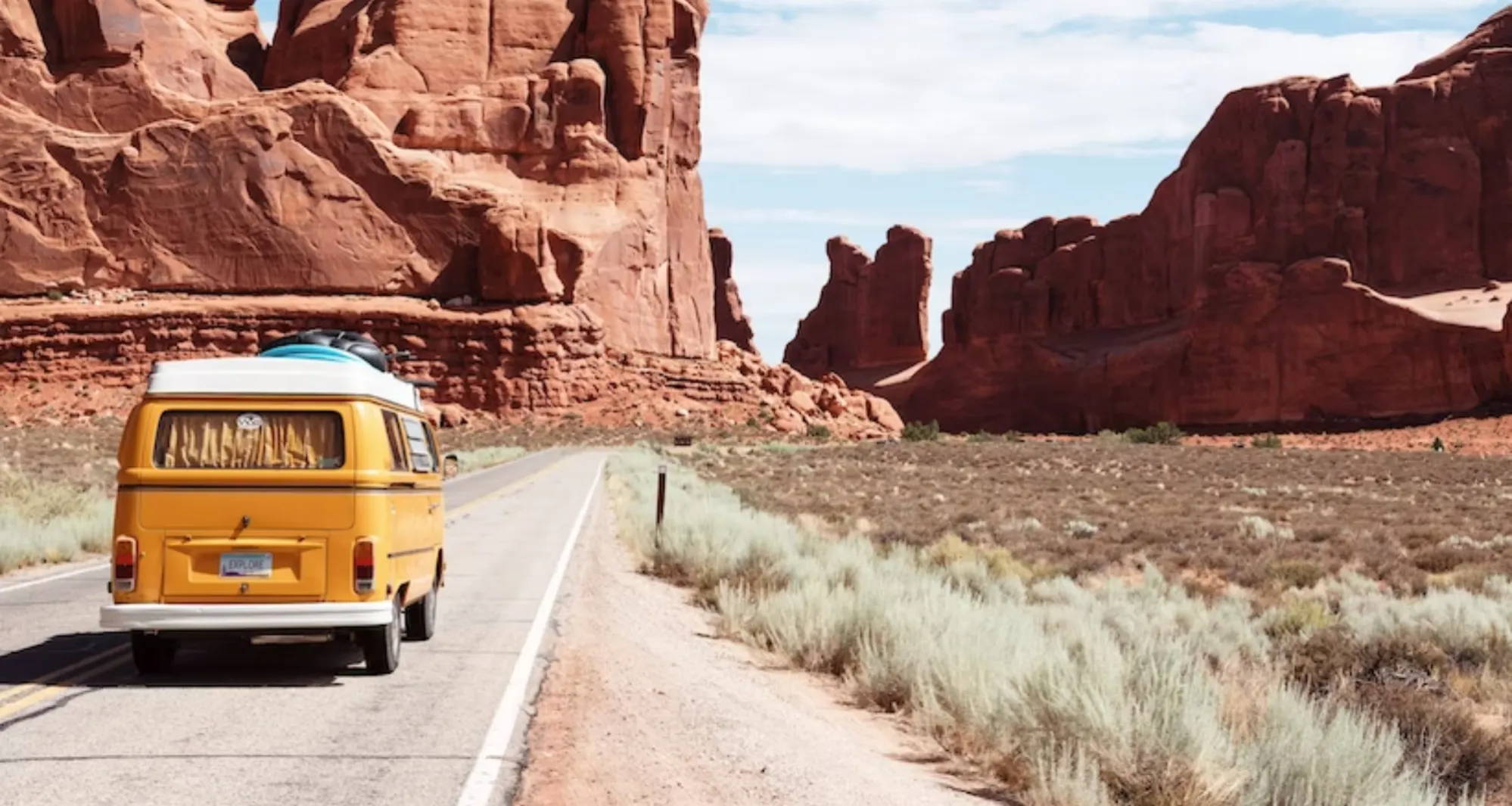 Now that you have your packing list for road trip magic, here's some extra tips and tricks to make sure it's as magical as it can be.
Slow down.

It's pretty common to overstuff your road trip itinerary with amazing places you've always wanted to see. After all, if you're already driving across the country, why not drive another 5 hours to get to another bucket-list destination?
Just like the people who go to Europe for a week and spend every night in a new country: you're not really going to experience anything but being on the go! Take your time. Spend a few days (at least) in each place to really get a feel for it. You'll feel so much better and experience so much more.
Make a rough itinerary.

As a type-A planner myself, I know how fun spreadsheets can be to make. You might be tempted to plan out each night's exact location, where you'll stop for gas, what time you need to leave to get to the next destination, etc.
Instead, I urge you to plan out a rough idea of the things you want to see and a rough route to get there. You won't miss anything important to you, but you'll also have flexibility. If you really dig a spot, you can stay a few days more than maybe you thought you would. If you get somewhere and you're not feeling it, you can leave without having to forfeit non-refundable fees.
Of course, for busy spots like Yosemite in the summer, it's a good idea to reserve campsites ahead of time and then work your schedule around that.
Switch drivers every two hours.

Driving for hours on hours is exhausting. And driving while you're drowsy is really dangerous. Avoid accidents by switching drivers every two hours. It keeps everyone feeling fresh and less moody!

Research the weather ahead of time.

When roughly planning out your itinerary, check the weather in all of your proposed destinations for around the time you're taking the trip. That'll help you avoid situations like camping in Joshua Tree in 110˚F weather, not that I would know from personal experience or anything…

Keep it cheap.

Gas is expensive, food is expensive, everything is expensive! Keep your wallet happy by:
Cooking more than eating out

Shopping outside of towns that service national parks or big attractions. (There's usually a pretty big mark-up in resort towns!)

Camping instead of booking hotels or Airbnbs.

Consider getting an

America the Beautiful National Park Pass

if you plan on going to a lot of national parks.

Download lots of music, audiobooks, and podcasts.

If you're going to more remote places, you'll likely lose service. So download your road entertainment ahead of time!
CONCLUSION: THE ULTIMATE ROAD TRIP PACKING LIST
With these 37 items, you have a packing list for road trip success! As long as you have your safety essentials, you'll be good to hit up all of the amazing spots on your itinerary!
Speaking of, what's your dream road trip itinerary? If you're planning it right now, what are you most excited to see? Let me know in the comments!
---