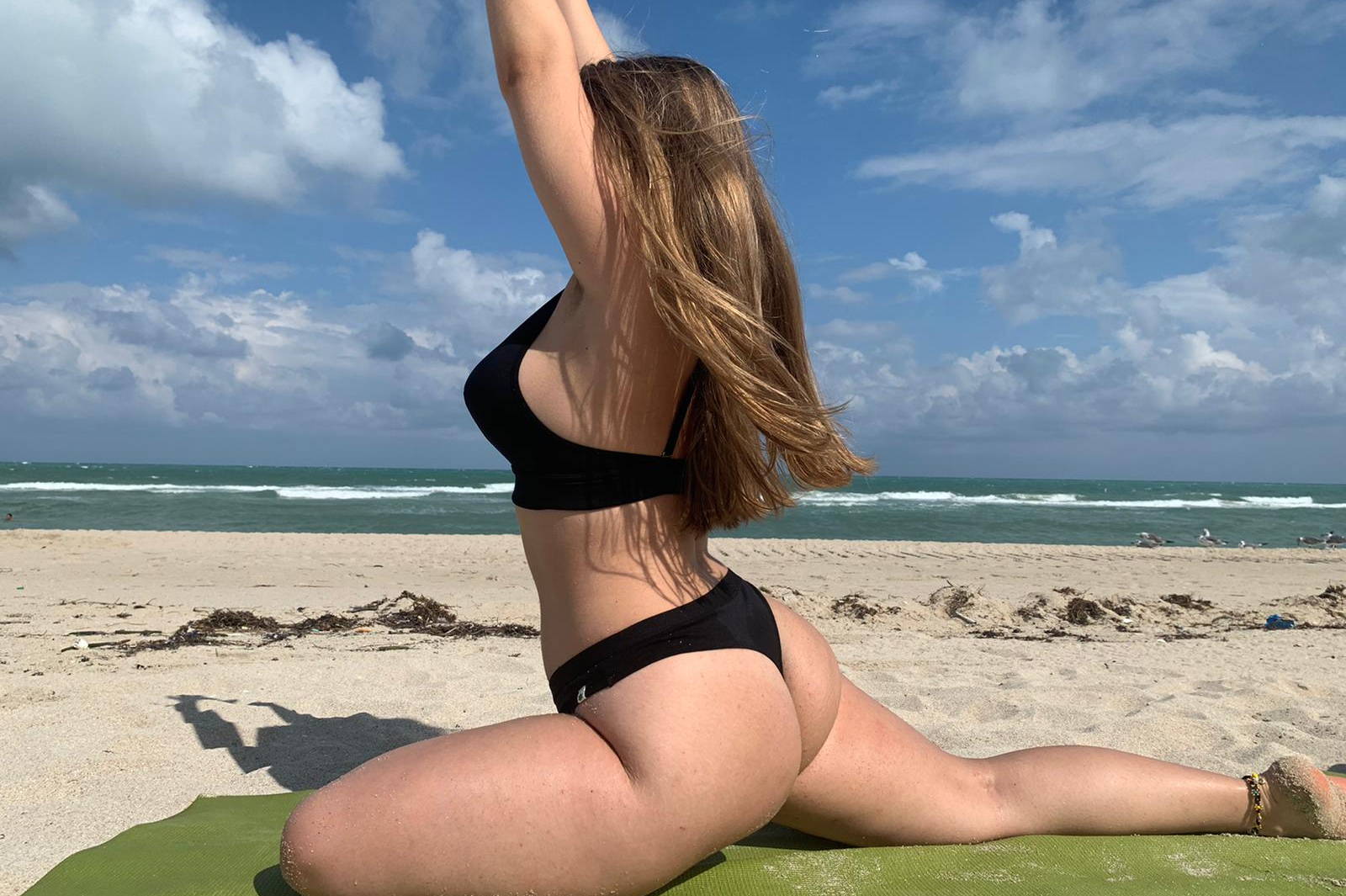 Whether you've turned to yoga as a stress-relief tactic during the pandemic, are a long-time yogi, or are just beginning your practice, it's important to wear the right clothing to have the best possible yoga experience. So what to wear to yoga class?
From breathable underwear like boy shorts underwear to the best hemp tank tops, read on to construct the best yoga outfit piece by piece before your next class. So settle in with a deep, grounding breath, let out a resounding "om," and let's dive in!
FACTORS TO CONSIDER WHEN CHOOSING WHAT TO WEAR TO YOGA CLASS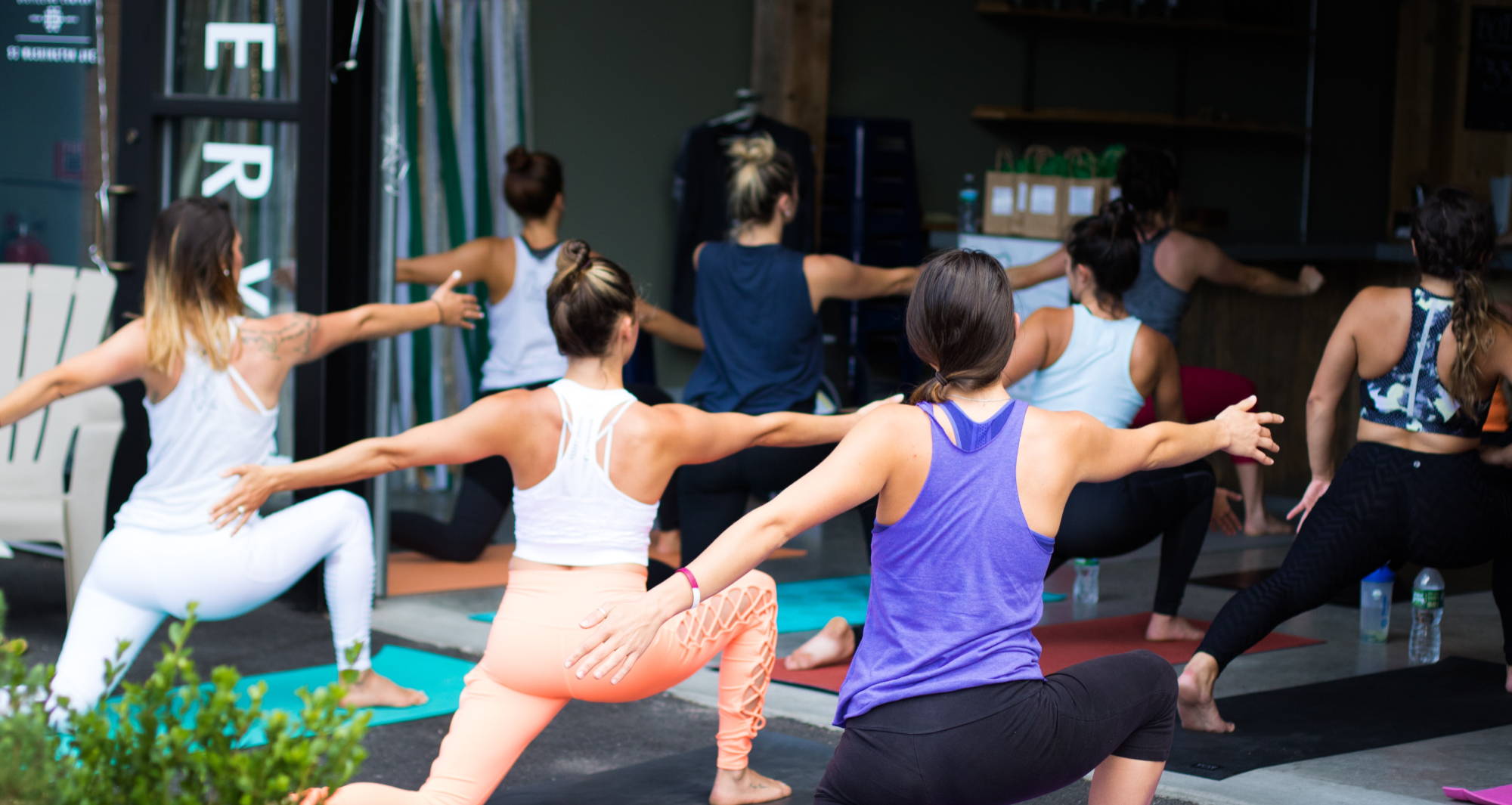 Like any form of exercise, you want to wear breathable and supportive clothing during yoga—but there are also a few unique factors you should consider when deciding what to wear to a yoga class.
Flexibility:

Yoga requires a lot of bodily movement and flexibility, so it's important that whatever you choose to wear lets you move through a full range of motion.

Opaqueness:

You can expect to find yourself bending over at the waist, extending your legs wide into splits, and a variety of other poses that will stretch out the clothes you're wearing—so wear high-quality gear that won't turn see-through at the lightest stretch.

Natural fabrics:

Synthetic fabrics are a one-way ticket to skin irritation, discomfort, and lack of breathability. Skip all that frustration by opting for natural fabrics that go easy on the skin—like

hemp

or organic cotton.

Comfortable:

In order to get the most out of your yoga practice, you don't want to be distracted by what you're wearing, so always opt for something comfy. That means choosing clothes that hug the body enough that they won't go all over the place as you transition poses.

Class-Specific:

What to wear to hot yoga vs what to wear to yin yoga won't be the same. Depending on how sweaty and intense your practice is, what to wear to yoga class will change.
WHAT TO WEAR TO YOGA CLASS, BROKEN DOWN
Now that you know all the factors that come into play when constructing your outfit for yoga class, let's take a look at the different elements of what you'll wear, and how to make the best choice for each.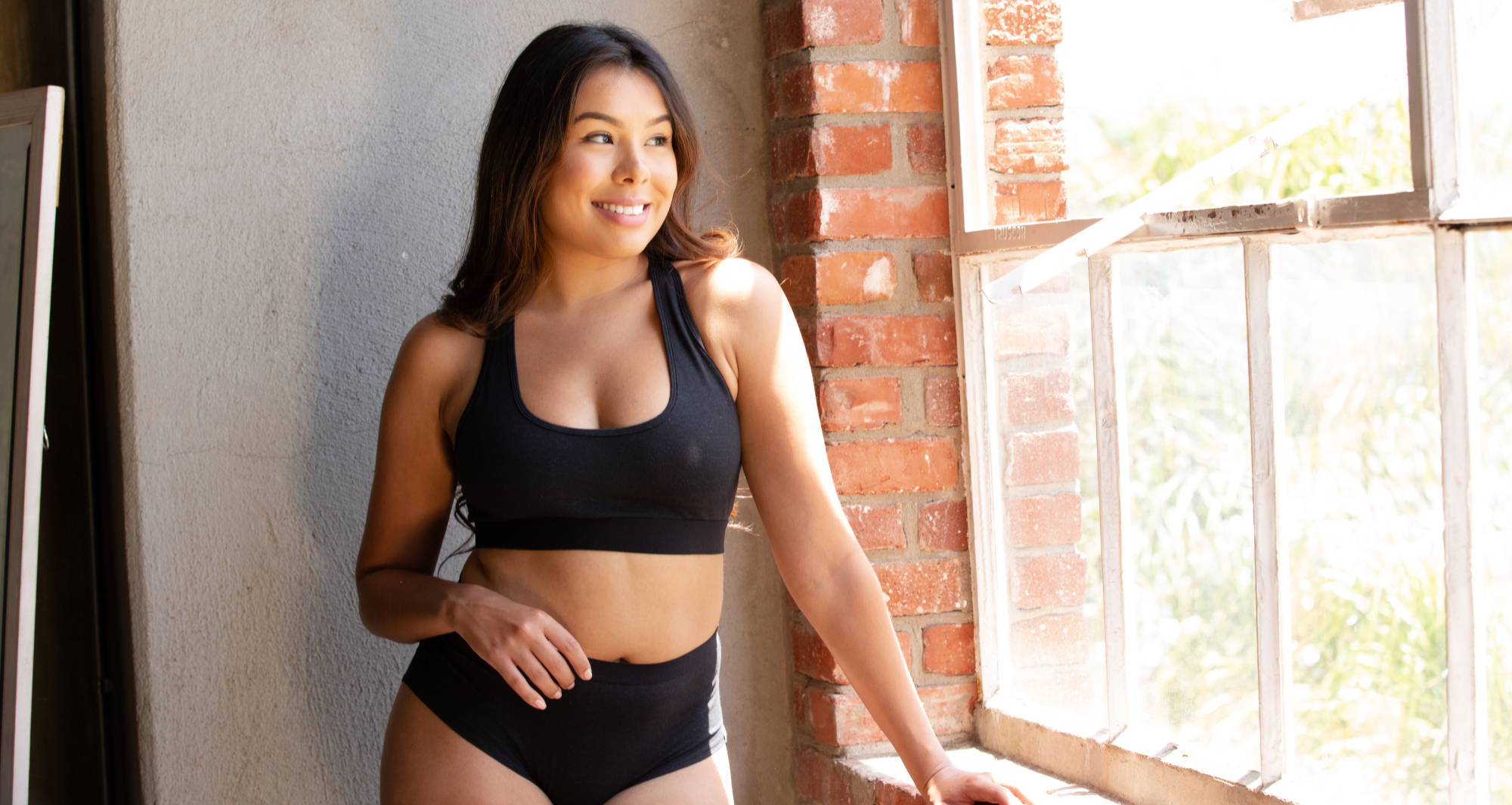 For those of us with breasts, a good sports bra is non-negotiable for any form of exercise, including yoga. The right sports bra will keep you secure through any pose, whether you're doing a headstand or stretched out in Shavasana.
Tips for what to wear to yoga:
Go for options made from natural fabrics for ultimate comfort and breathability. I recommend a good

hemp bra

like the

racerback bralette

—you'll feel supported yet cozy!

Avoid sports bras with snaps, closures, or other hard bits that could be uncomfortable to lay on or stretch against.

A full coverage sports bra can totally stand in for a shirt in yoga class, so if you feel comfortable doing so, feel free to wear just your sports bra for the ultimate range of motion.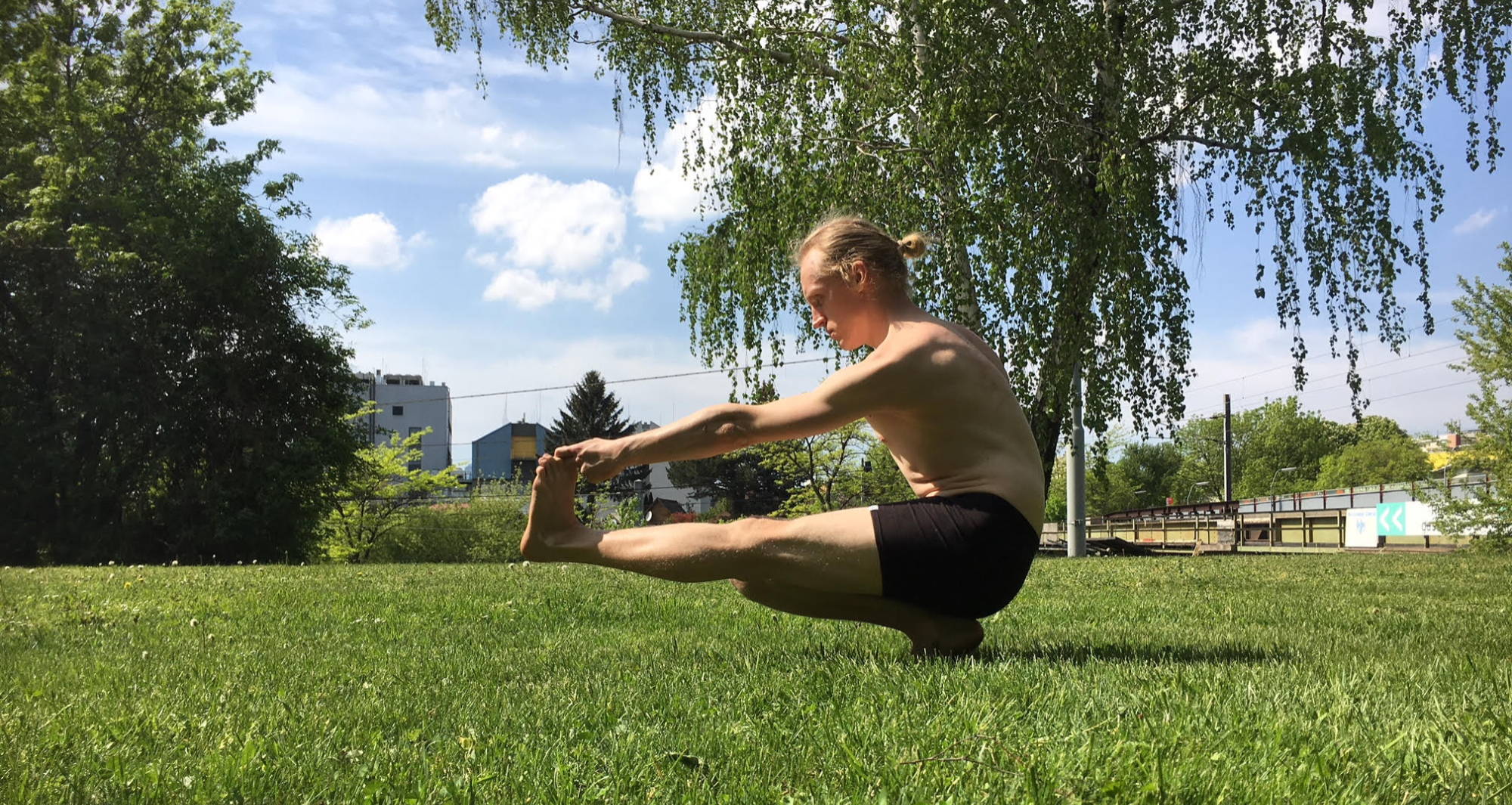 Before you can worry about your shirt or pants for yoga class, you need to be wearing the right pair of undies. My top pick? Boy shorts underwear—I can get a full range of motion for any pose, plus they don't ride up.
Tips for what to wear to yoga class:
Protect your privates naturally with hemp underwear! It makes for

antibacterial underwear

to keep your downstairs healthy and happy.

Go for options like

boy shorts underwear

or

trunks underwear

. They won't ride up or bunch, and are perfect for home practice, Zoom class, or even in-person classes if you feel comfortable.

If you wear your boy shorts in class, go for a pair in black for the best opaqueness, no matter the pose.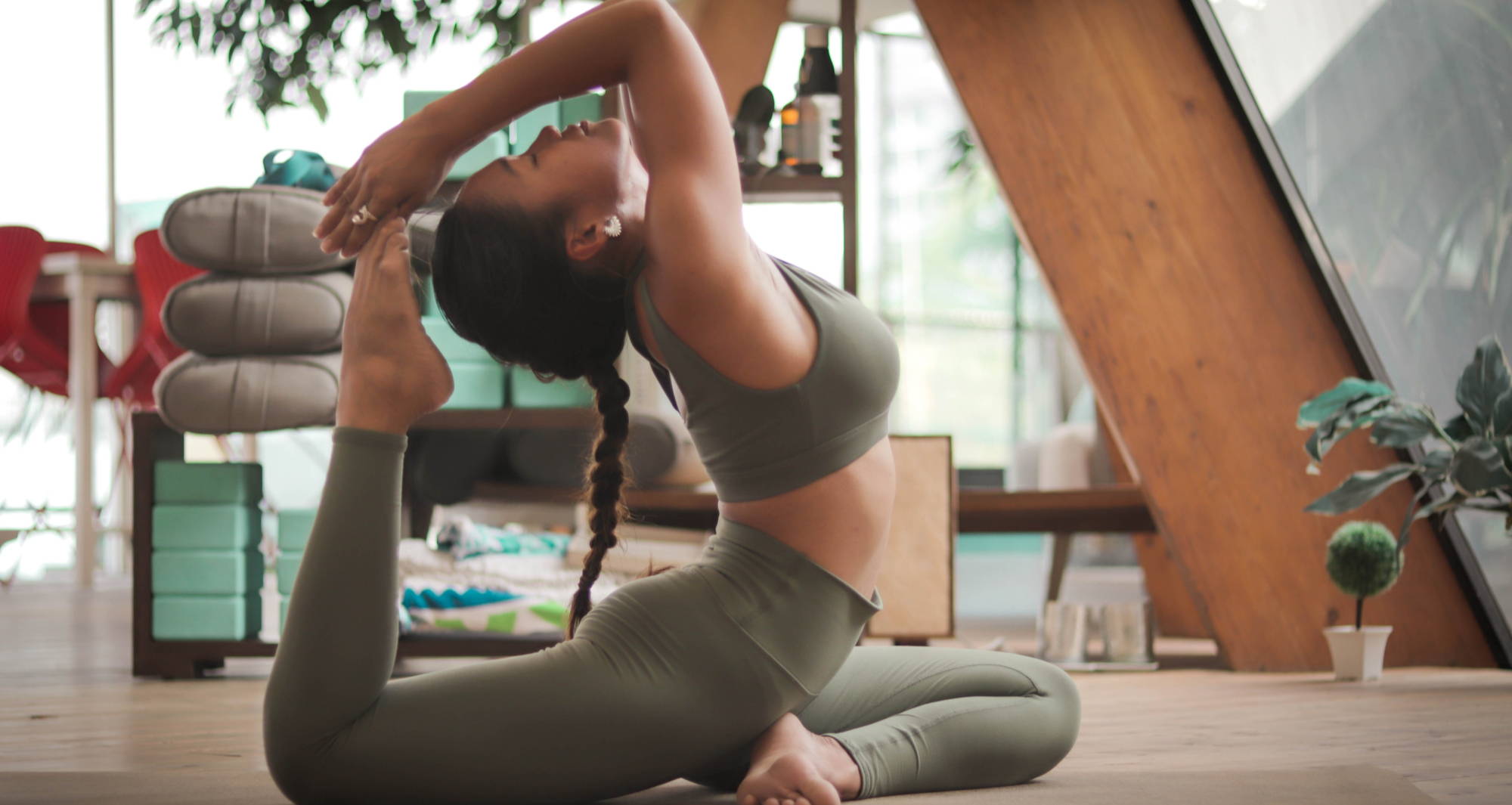 Personal preference and class type will come into play for what to wear to yoga class on your bottom half—popular options include leggings, yoga pants and capris, and shorts. The most important factor here is the tightness; you want bottoms that fit tight to the leg so they move with you and don't get in your way when switching between poses.
Tips for what to wear to a yoga class:
Try out a few different styles—pants, capris, and shorts—before deciding which fit you like best. And the right choice might change from class to class!

Always test the opaqueness of your bottoms before class by bending over in front of a mirror to make sure you don't have an embarrassing moment later on.

Keep things fresh and comfortable with breezy

hemp pants

and

hemp shorts

—check out our posts for recommendations specifically suited for yoga.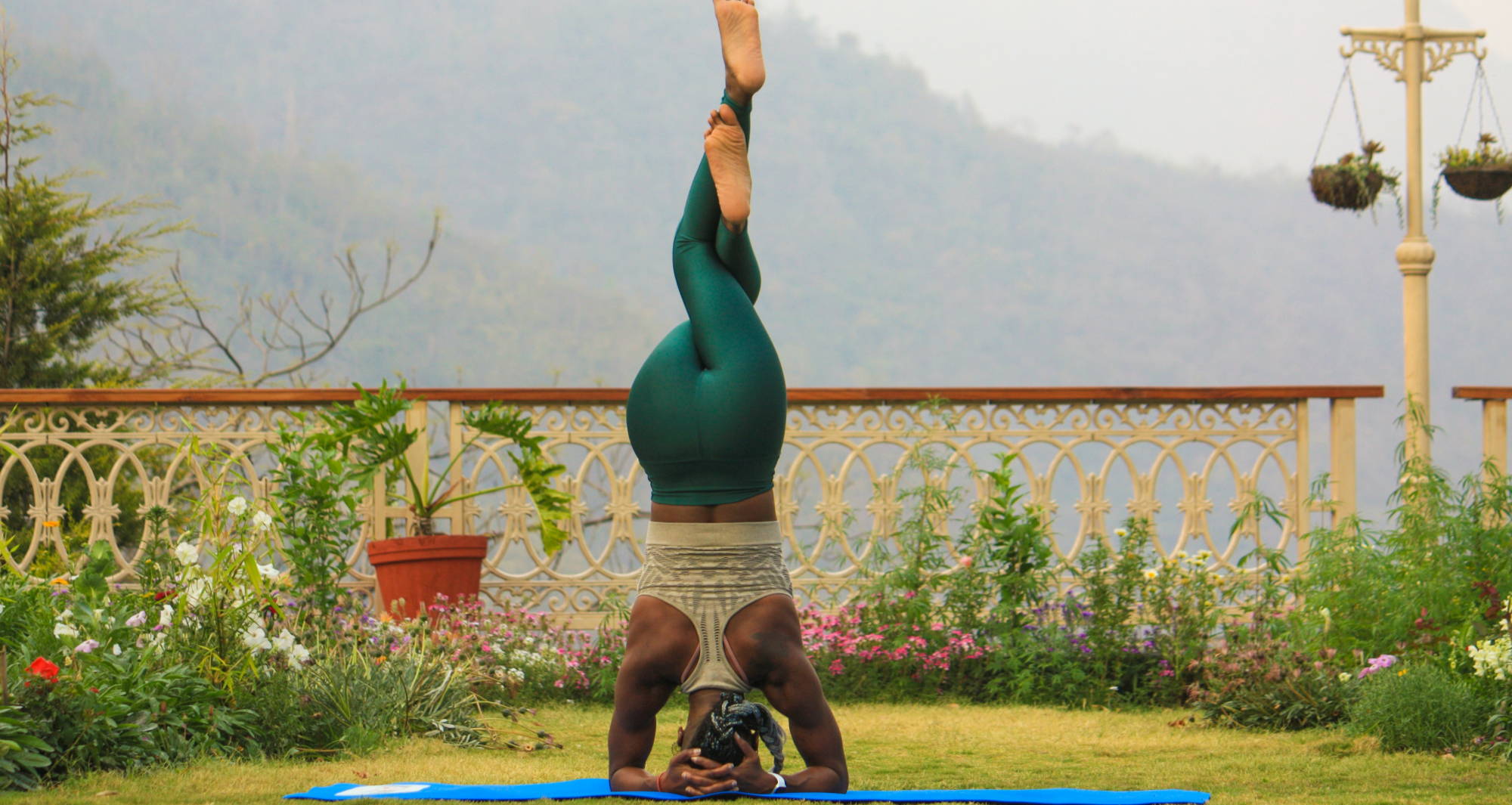 While optional if you've got a good racerback bralette on, the right yoga top is still an important consideration for those of us who prefer to wear one. Much like your yoga bottoms, look for yoga tops that are form-fitting. The last thing you want during your downward dog is for your top to be slipping over your shoulders!
Tips for what to wear to a yoga class:
Hemp tank tops

are a great way to avoid annoying sleeves getting in your way and will allow for a greater range of movement. Plus, they'll keep you cool if you're wondering what to wear to hot yoga.

If you prefer a classic t shirt, I still highly recommend hemp because of how breathable it is. I like to wear my hemp t shirt from

ONNO

—it's comfy, soft, and moves with me.

If you're prone to getting chilly, wear layers instead of a bulky long sleeve. Trust me, after a few sun salutations you'll be warmed up and regretting wearing only one thick layer!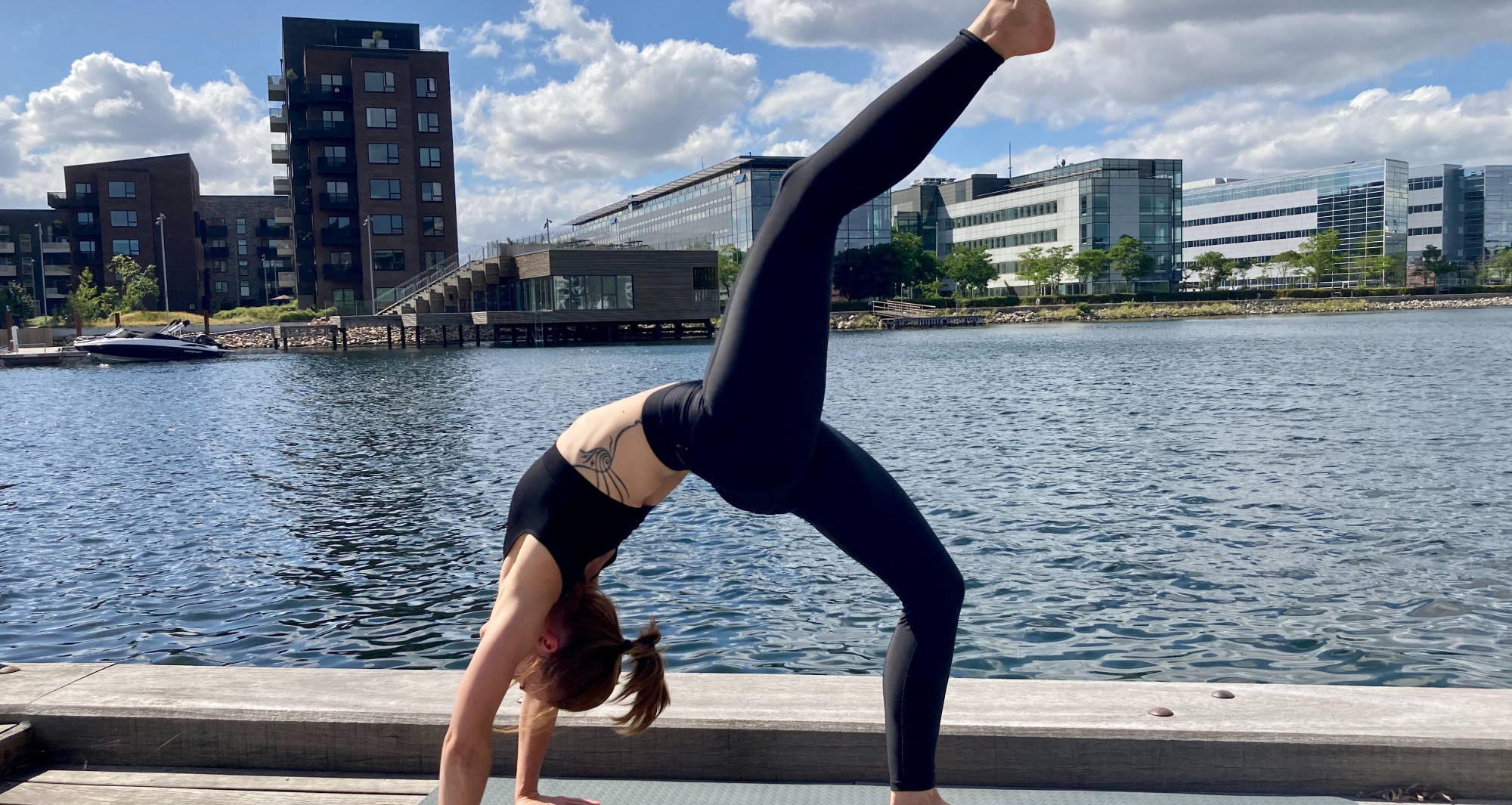 WHAT TO WEAR TO YOGA CLASS?
Ultimately, what you wear to yoga class should be comfortable, non-distracting, and move with you. That might mean wearing a sports bra and boy shorts, or a t shirt and leggings—the choice is up to you!
WHAT TO WEAR FOR DIFFERENT TYPES OF YOGA CLASSES?
What to wear to a yoga class may change depending on the intensity and heat of the class. For slow flows like yin yoga or beginner classes, bring layers in class you get chilly. For intense or hot classes like power yoga or Bikram, be ready to get down to your lightest layers—and bring a towel and plenty of water.
WHAT TO WEAR TO HOT YOGA?
There are several forms of hot yoga, but most involve heating the classroom to 90-108 degrees Fahrenheit to encourage your body to sweat out toxins and warm up muscles. It's important to wear breathable, natural fabrics to keep your skin healthy. I recommend sustainable fabrics like hemp clothing, but don't forget to change soon after class no matter what.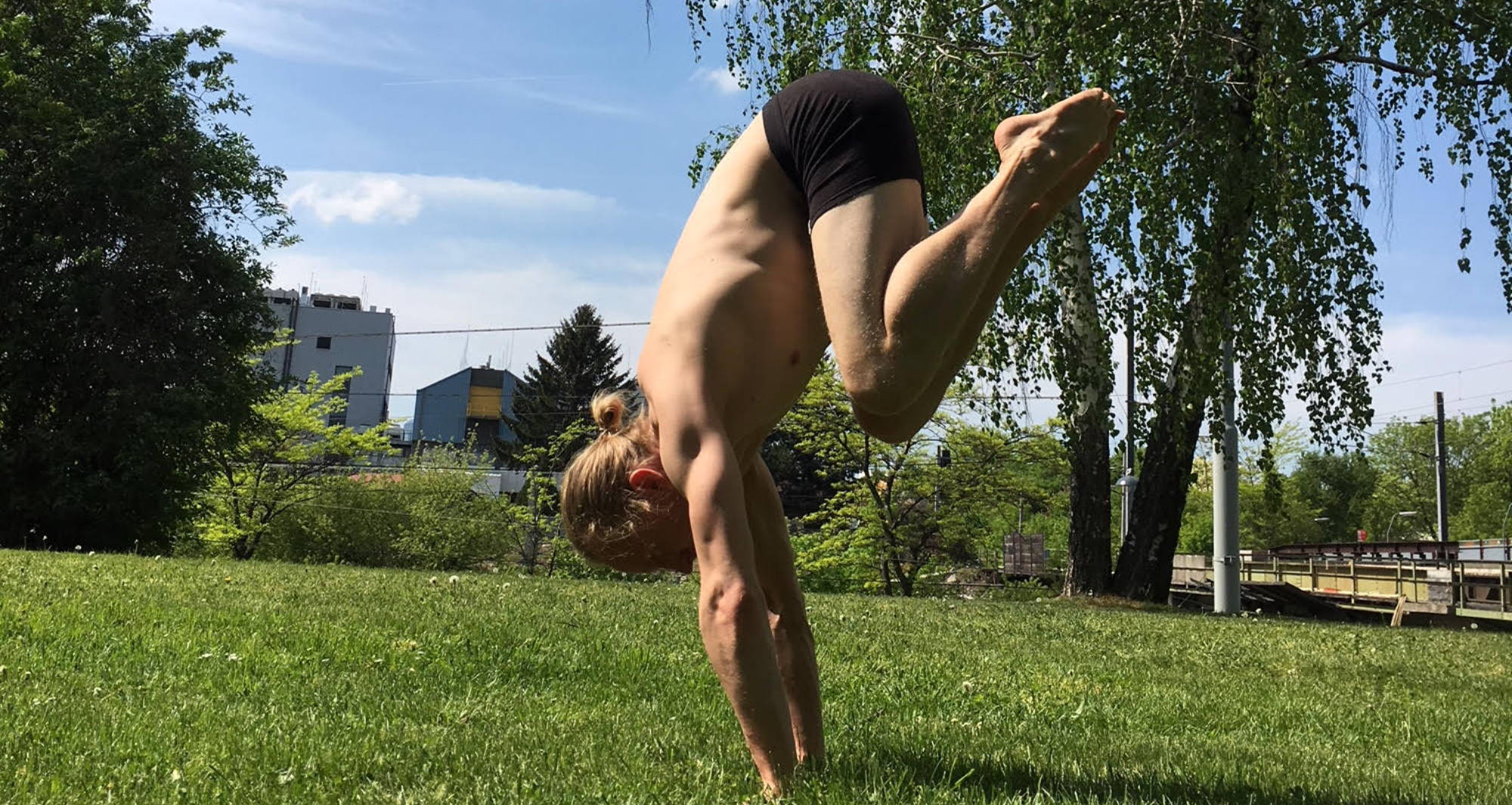 WHAT DO MEN WEAR TO YOGA?
Just like women, there's variety in what men wear to yoga class. If you're new to the practice and wondering what do men wear to yoga, relax! Try wearing what you normally wear to work out, just prioritize clothing that fits tight to the body while allowing a full range of movement. As for what to wear under your yoga clothes, I recommend trunks underwear or mens briefs for a great balance between support and flexibility!
WHAT YOGA GEAR DO YOU NEED?
The yoga gear you need will depend on the class style and what your class provides, so I recommend checking with the studio before your class, especially if you're doing an online class and need to supply your own gear. Popular yoga gear includes:
Yoga mats

Yoga blocks

Hot yoga towels

Flexibility straps

Meditation blankets
WHAT SHOULD YOU NOT WEAR TO YOGA?
While there are no hard-and-fast rules on what you can and can't wear to yoga, you'll be more likely to enjoy a yoga class if you avoid the following items:
See-through clothing

Baggy clothing that'll slip up and down

Synthetic materials that don't let your skin breathe

Excessive jewelry that'll get in your way, like necklaces or long earrings
WHAT TO WEAR TO YOGA CLASS? CONCLUSION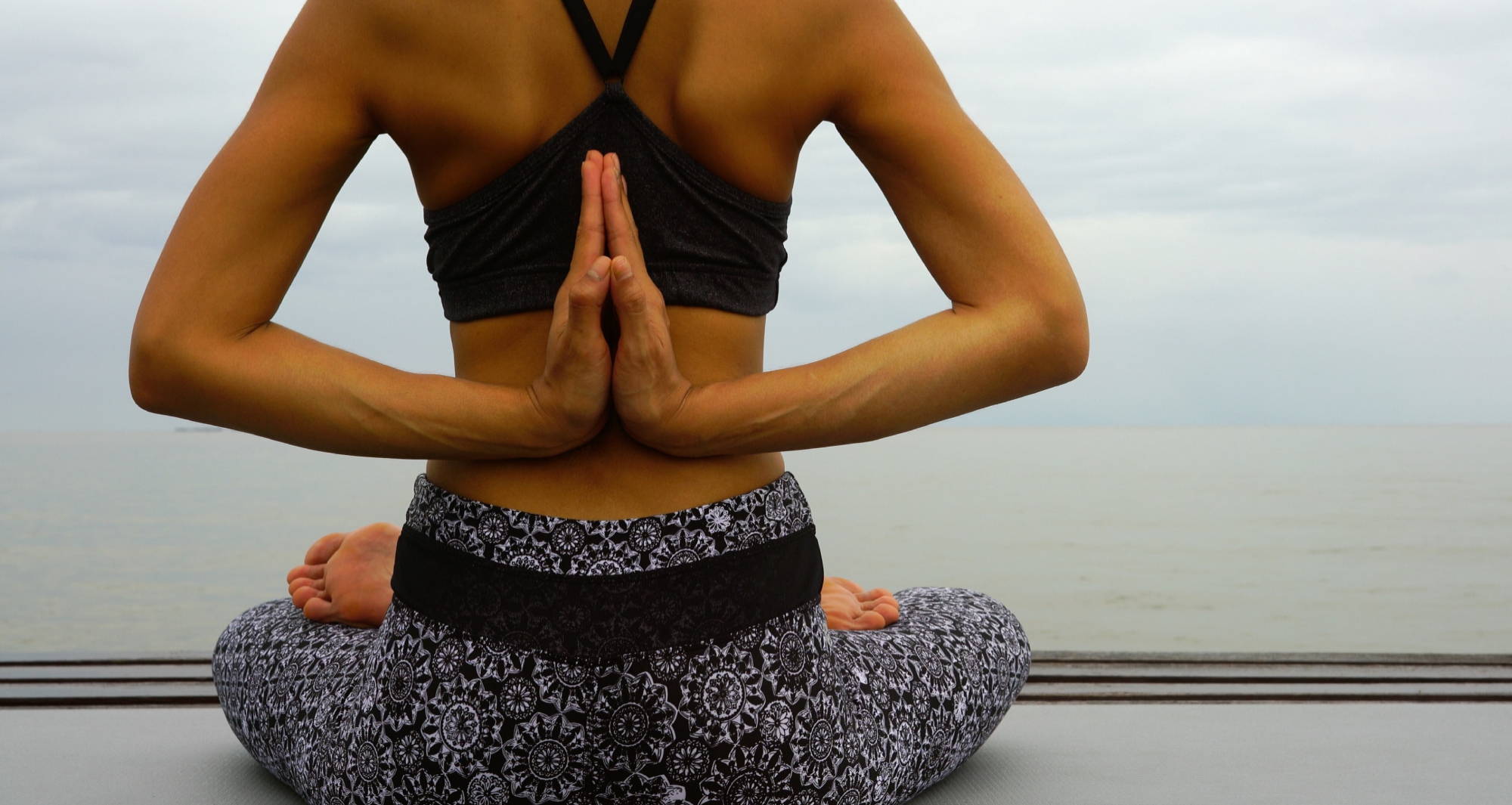 The best thing about yoga is that it's a self-determined practice… and that extends to what you choose to wear to yoga class. Focus on wearing yoga clothing that's:
Breathable and natural

Comfortable and non-distracting

Flexible and moves with you

Opaque and durable
Otherwise, the choice is up to you! What do you like to wear to yoga class? Do you have a favorite style of yoga? Tell me below in the comments.


---