Tank tops are one of my year-round essentials. Whether you layer a warm sweater over your tank in the winter or show off your guns in the summer, they're the perfect base for a comfy and cute outfit. But trying to find the right bras for tank tops can be so difficult!
There's so much to consider. Which is better underneath a tank top: bralette vs bra? Should you choose an underwire bra vs no underwire? It's enough to make a person start going braless!
Stop worrying and just read below. I'll tell you what to look for in a tank top-friendly bra and my recommendations for the best bras to wear with tank tops.
FINDING THE BEST BRAS FOR TANK TOPS: WHAT TO LOOK FOR
Before I jump into my particular style recommendations, here is what to look for when choosing a bra to wear with tank top-style shirts.
BREATHABLE, SOFT MATERIALS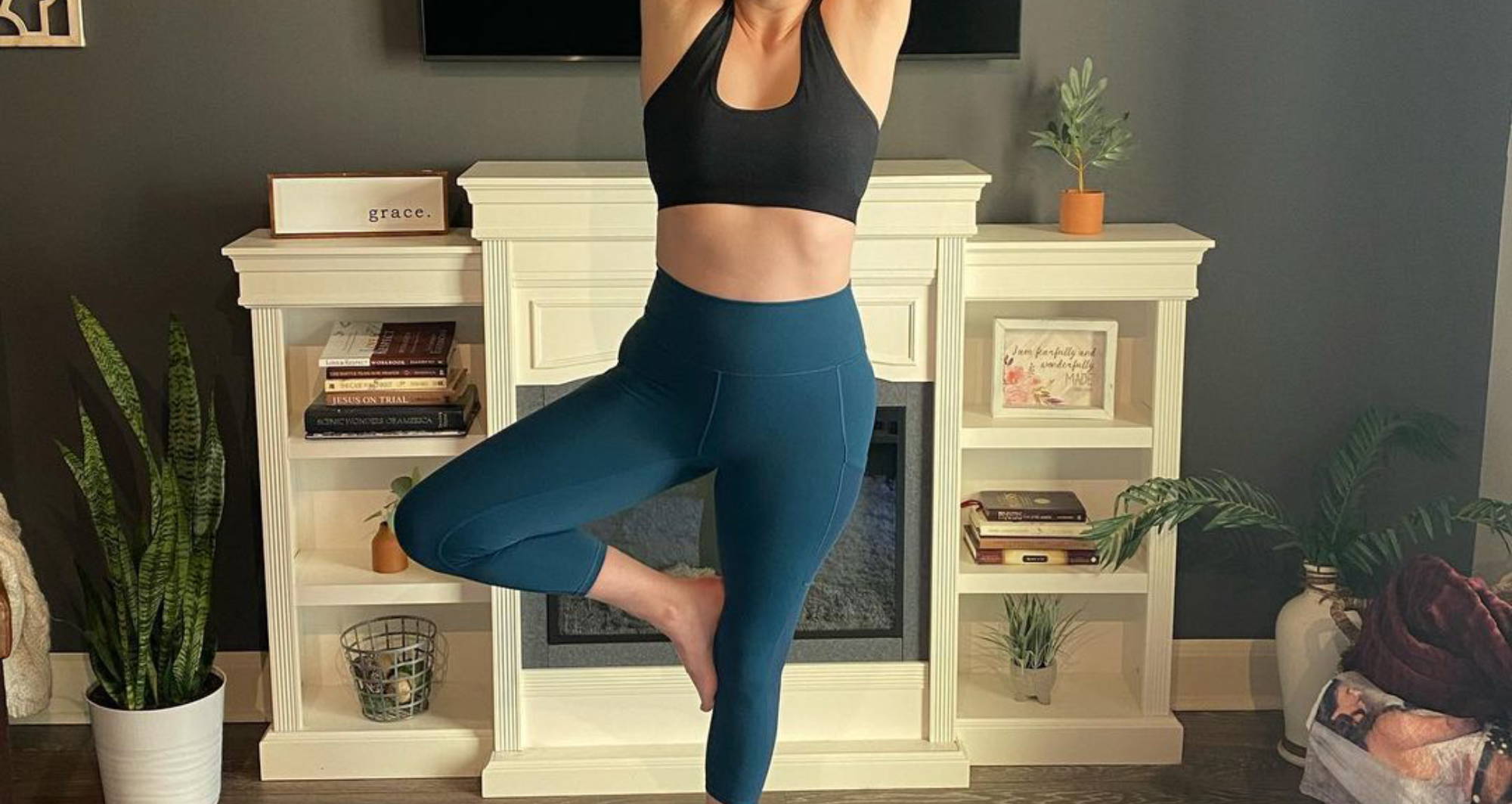 Your boobs have sensitive skin, so it's important you're giving them that extra TLC, starting with the fabric of your bra. It should be breathable and soft. Plus, if you're a sustainability fan, it's important that the fabric isn't ruining the environment either. Enter sustainable fabrics like organic cotton and hemp fabric. They're both soft, eco-friendly, and extremely breezy—to keep both tatas and the planet happy.
STYLES THAT MATCH YOUR TANK TOP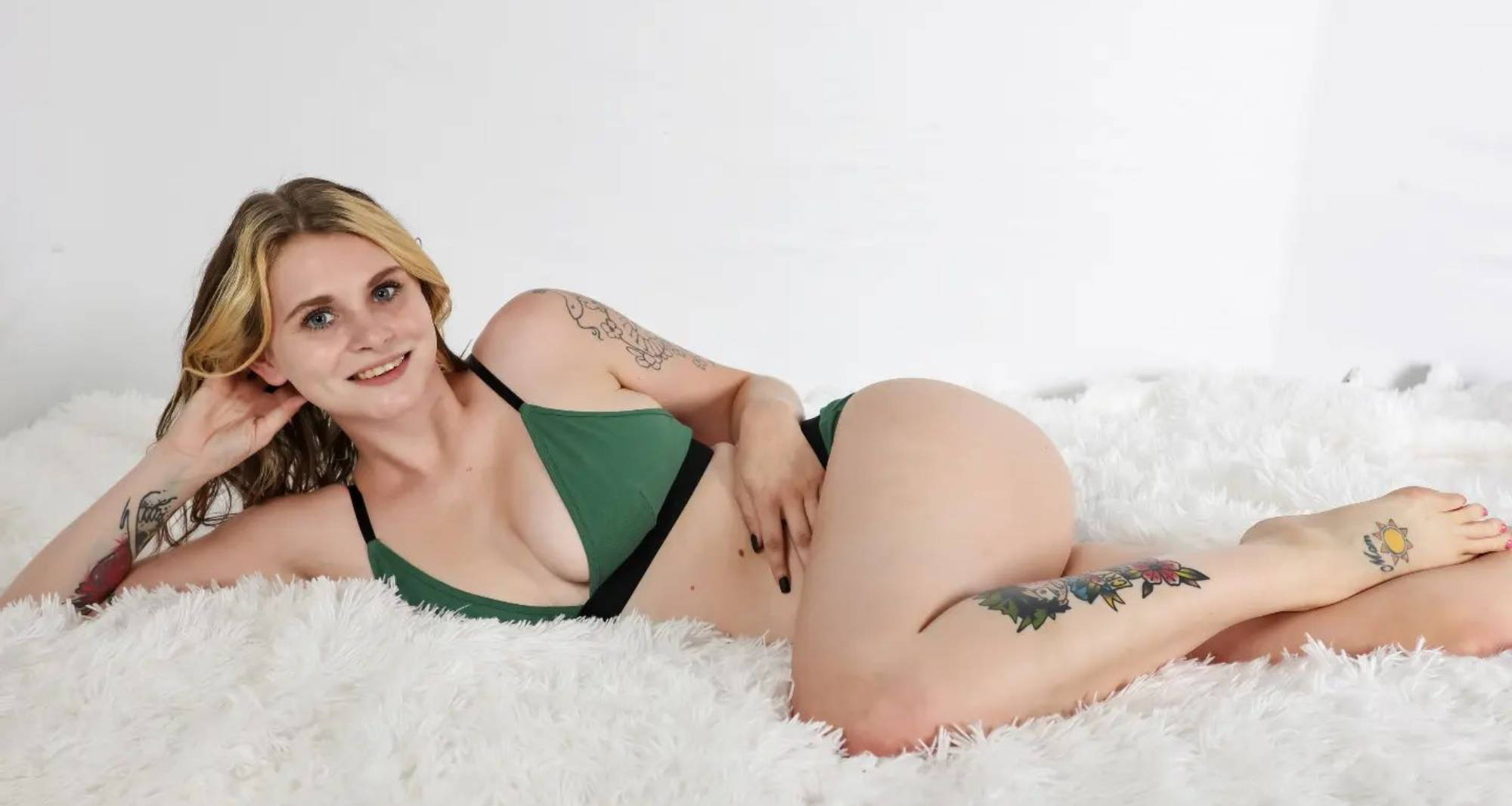 How should a bra fit? A perfectly fitted bra won't have overflowing (or empty-looking) cups, won't ride up or squeeze, will give you support, and enhance your shape!
Not only will a perfectly fitting bra feel better, but it'll also look better too! It'll help you avoid the not-so-sleek 'bra outline shows through shirt' look nobody wants.
A BRA YOU'LL WANT TO SHOW OFF
Tank tops can be styled in about a million different ways, including a little peep-bra moment. If you like to have your bra be part of your outfit, make sure you're wearing a bra worthy of being shown off. To me, that basically means anything that isn't dirty, but you might have your own qualifications, like:
A cute print or color

A conservative enough style to not show off too much

A deep enough cut to show off just enough
THE BEST BRAS FOR TANK TOPS: TOP 3
In my humble opinion, there are three types of bras that are comfy and practical to wear under tank tops. Without further ado, here they are: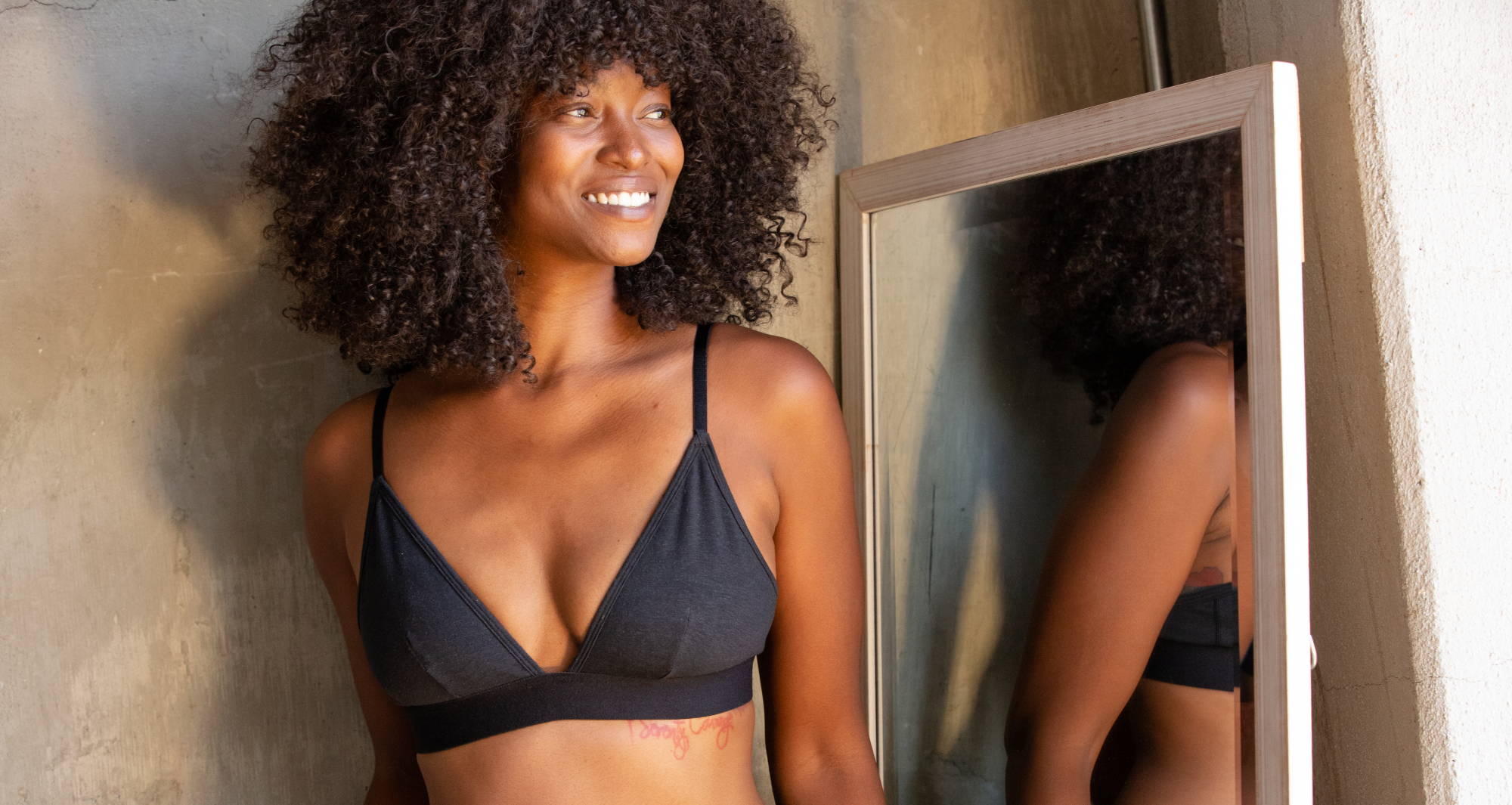 Best for:
Regular-style tank tops

Lower-cut tank tops

Outfits where you want to show off your bra

People who want a medium amount of support
A triangle bralette is a no-brainer for what to wear under tank tops. They're the most likely to fit under any shape of tank top, especially if they have convertible straps. If you like enough support to boost your boobs, but not enough to change their shape, a triangle bralette is ideal.
Plus, they're super cute, which means that you can (and should) show them off for extra style points! They also work well under low-cut tanks for a spicier look, but just be careful about bending over too much in mixed company.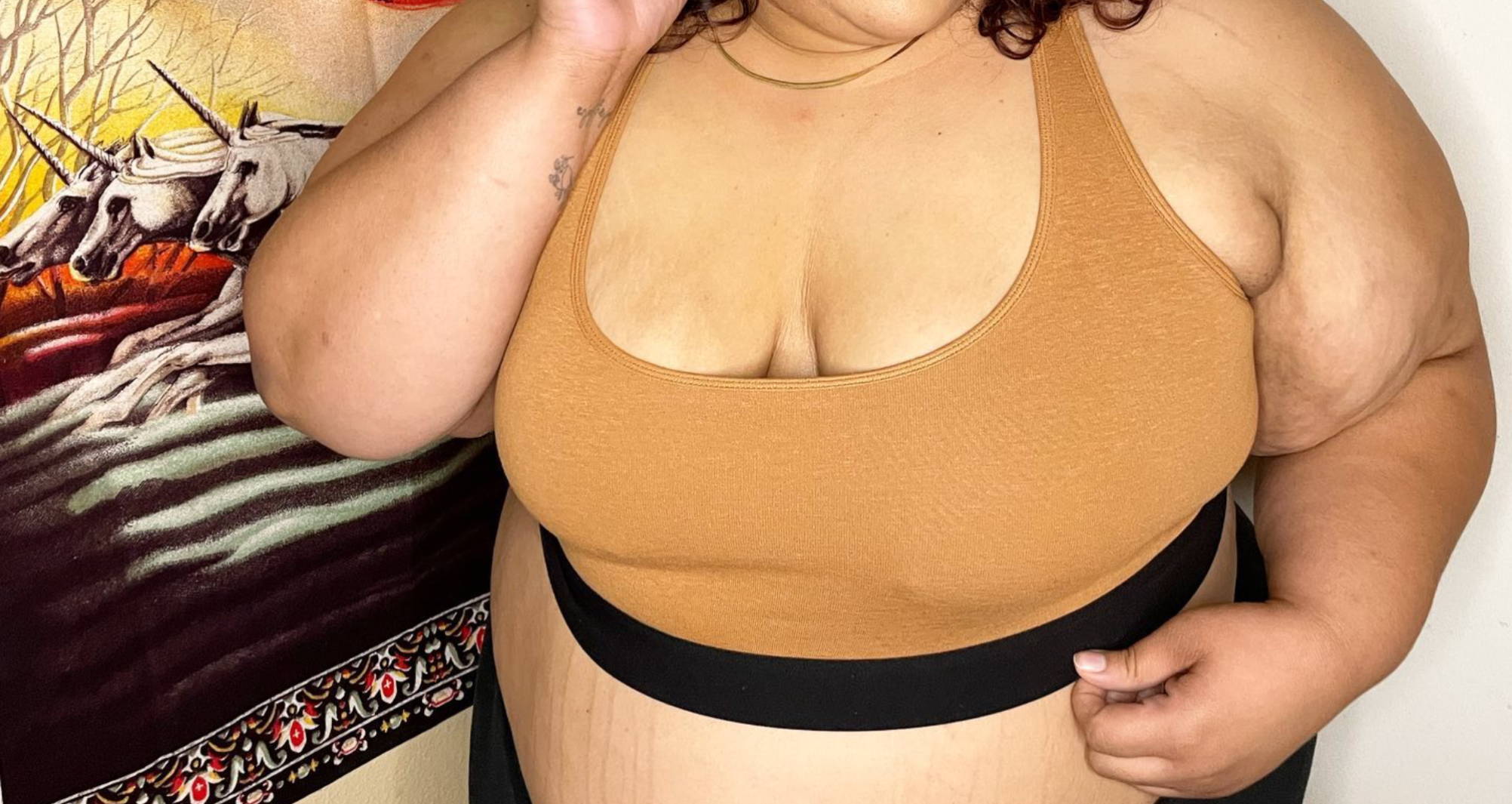 Best for:
Racerback-style tank tops

Exercising

People who want a lot of support

Bigger busts
Choose a racerback bralette if you want more support! Because they rely on compression for support, they're also the best bralette for large bust beauties. It also makes them typically better for exercising as you don't have breasts bouncing around (that's how you could lose an eye, after all!).
The only downside is that they're not as universal as a triangle bralette. So unless you want to show off the entire back strap (which hey, more power to ya), it's best to wear these under racerback tank tops.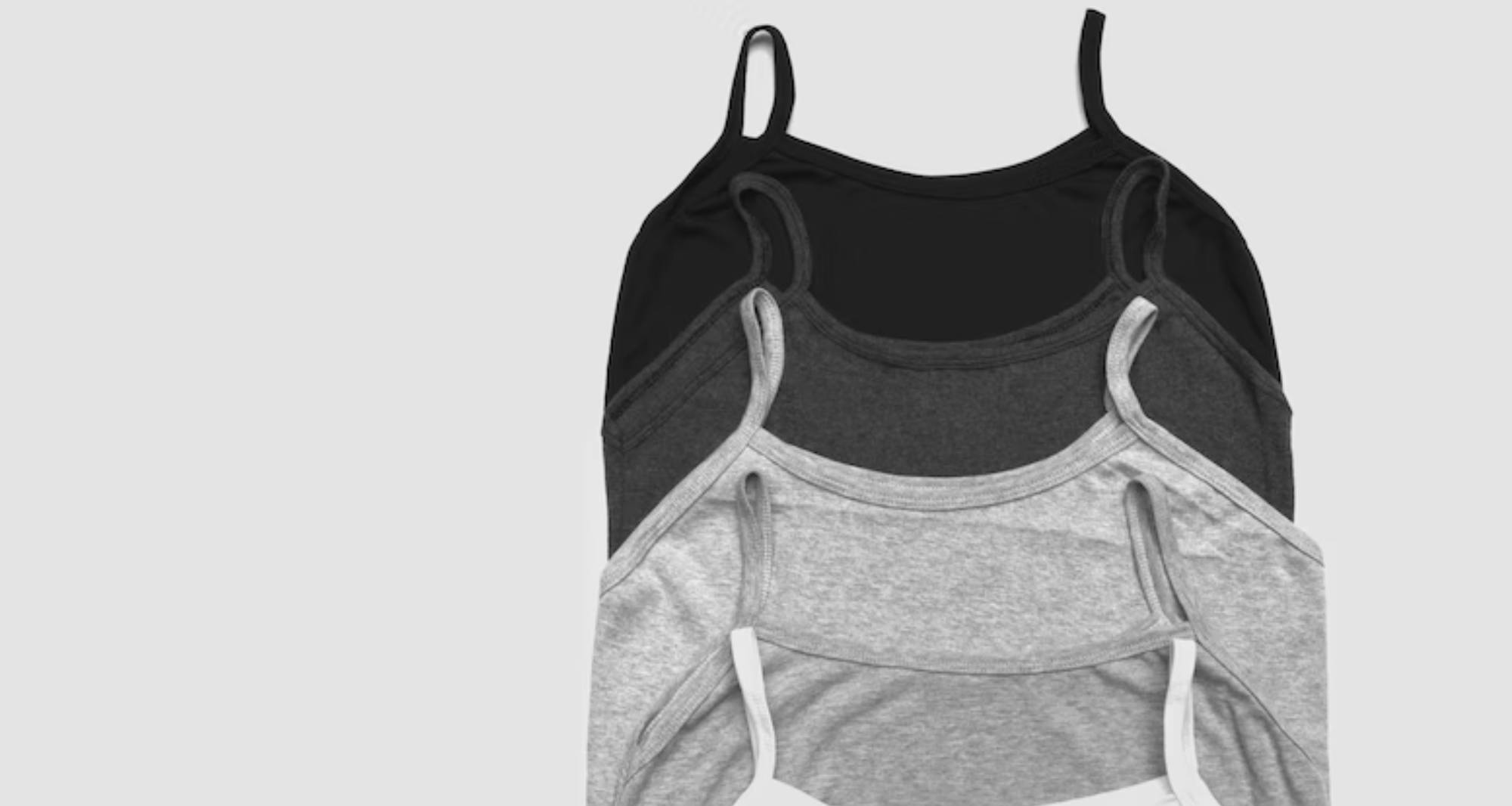 Best for:
Tank tops with built-in shelf bras

The most natural look

People who don't like a lot of support

Warmer climates (unless you don't mind showing off your nipple shape)
Okay this one is kind of cheating, but hear me out! The best bra to wear with tank top might be no bra at all! If you find bras uncomfortable, or you prefer a low-support brasserie situation, then sticking with the built-in shelf bra of a tank top is your best bet.
What's a shelf bra? I'm glad you asked—it's a layer of fabric with elastic at the bottom sewn into a shirt. If you don't want a bra to wear with tank top-style shirts, then make sure you're wearing tank tops with built-in bras for support.
They don't provide much support, but they can be comfy if you have smaller boobs that fit well into them. They also don't provide a lot of coverage for hard nipples, so it's best to avoid this option if you're going somewhere where that could be a problem (like a cold office). However, they can offer the sleekest look because everything is one piece, so there's usually not as much bunching.
THE BEST BRAS FOR TANK TOPS: HOW TO STYLE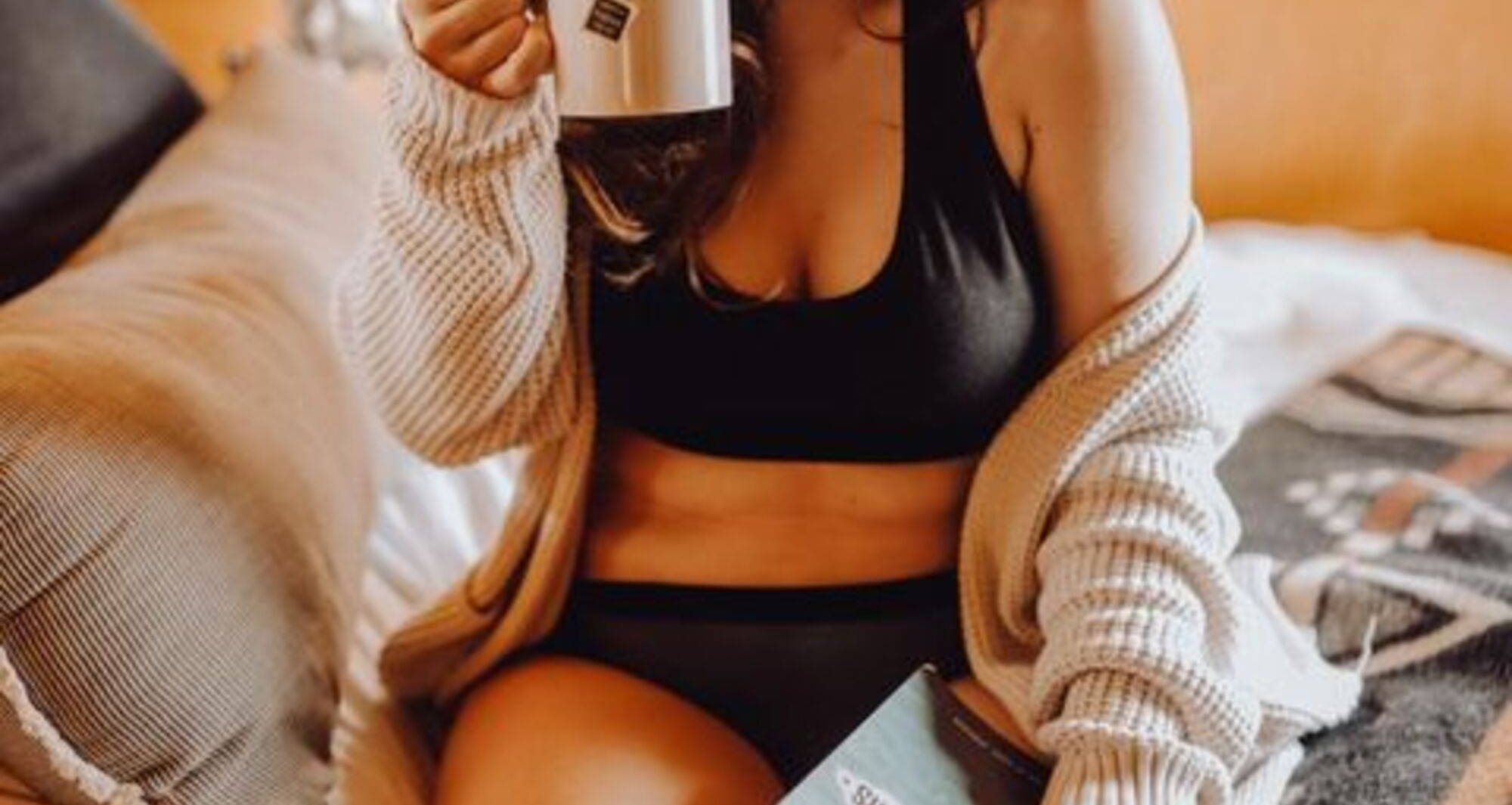 The fun thing about wearing tank tops is that they can be styled in endless ways, especially when you add a cute bra into the mix. Here are some ways to try styling a tank top outfit where your bra isn't just hidden away:
Pair a thin-strapped tank with a lace-strapped bralette.

The lace will poke out of the side for extra flourish, without showing too much extra.
Wear a low-cut tank with a high-cut bralette.

This one requires a racerback bralette, but it can add coverage and style!
Choose a fun patterned or colored bralette to wear with a loose tank top.

You'll be able to show off more personality as the tank top billows in the breeze.

Add a bold-colored bra under a sheer tank.

Emphasize your gorgeous shape with a peek-a-boo moment!
THE BEST BRAS FOR TANK TOPS: CONCLUSION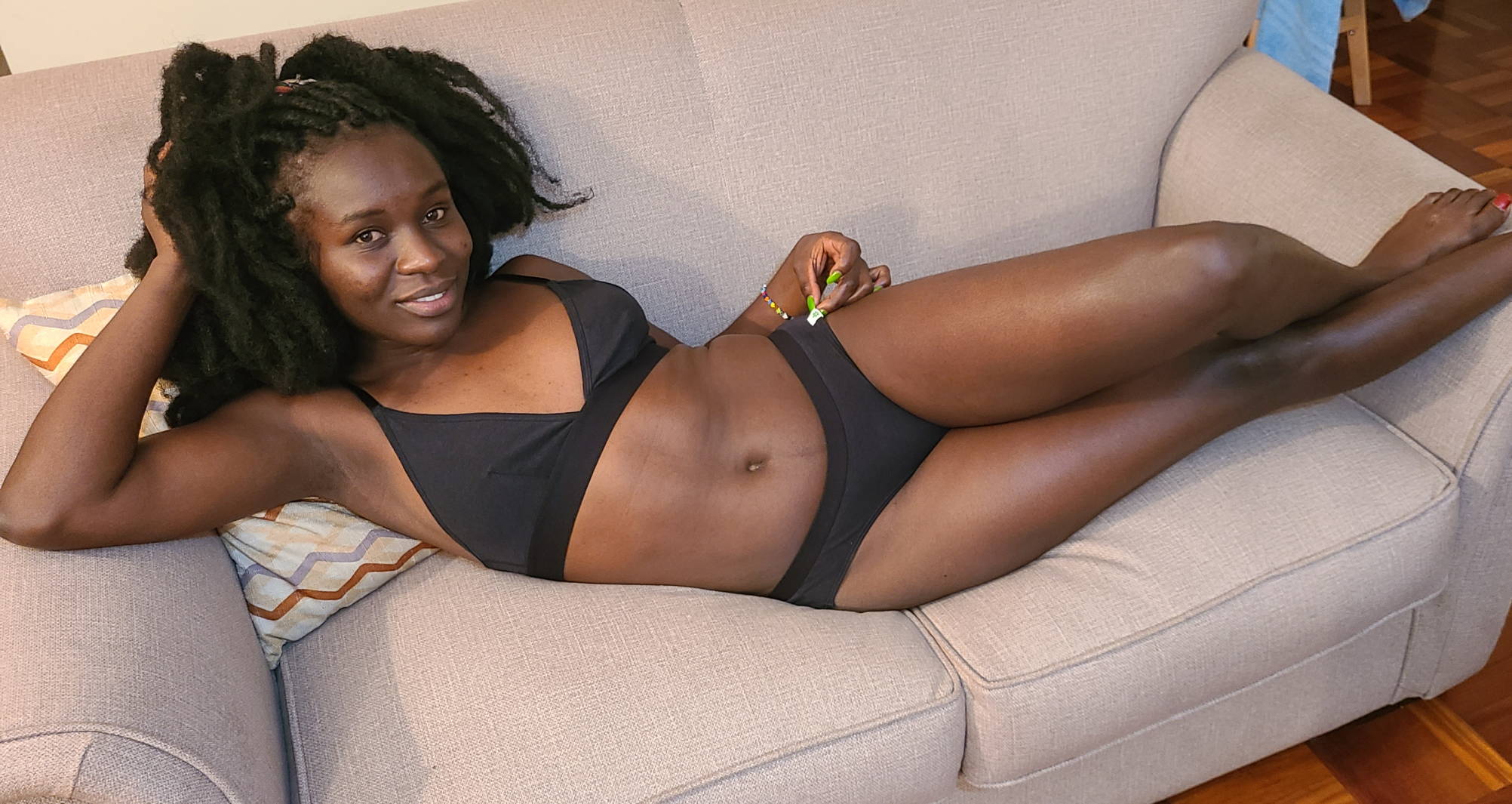 No matter what bra you end up choosing to pair with your favorite tanks, make sure they're comfortable, breathable, and supportive! Choose a sexy triangle bralette for medium support and easy hide-ability. Or find yourself a racerback bralette for exercising and full coverage. Of course, you can just go with the built-in shelf bra if you want to keep it au natural!
Which bra type is your favorite to wear with tank tops? Let me know in the comments below!
---