Boxers vs Boxer Briefs: What's the Difference?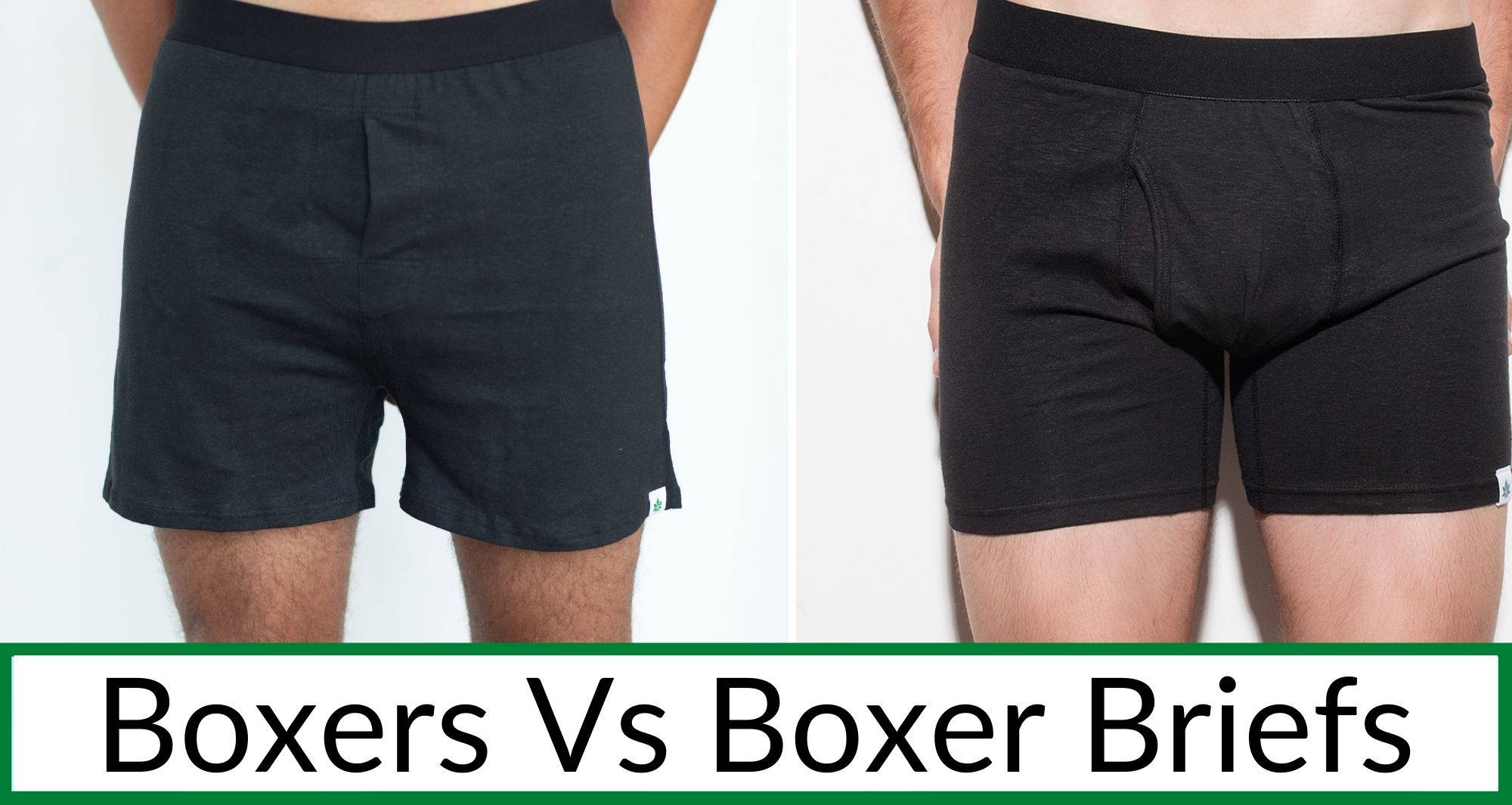 When it comes to boxers vs boxer briefs, where do you stand? Most men fall on different ends of the spectrum depending on how much they prioritize comfort or coverage, support or breathability. Yet so many men don't really know what sets these two styles of underwear apart from one another.  
No matter which style you choose, you should always look for organic underwear made with sustainable fabrics that are built to last: like hemp! Not only is hemp super durable, it's also naturally antibacterial and gets softer with every wash. So regardless of if you're team boxers or boxer briefs, you can protect your privates naturally with hemp underwear.
For the ultimate breakdown of how mens boxers stack up against mens boxer briefs, keep reading to see the benefits of wearing these two styles as well as when you should wear each.
And honestly, there couldn't be two more diverse options. When it comes to choosing briefs or boxers, there are a few factors to consider. Read on to find out what sets these two popular men's underwear styles apart from one another so you can figure out the best choice for your lifestyle.
You can also check out our other comparison articles - just in case Boxers vs Boxer Briefs aren't necessarily what you're looking for:
BOXERS VS. BOXER BRIEFS: BOXERS ARE LONGER AND LOOSER
Fit is the main difference that sets these two popular mens underwear styles apart from one another. While both boxers and boxer briefs extend to the middle of the thigh, boxers are cut loose like a pair of shorts while boxer briefs fit tight to the leg from waistband to hem.
For boxers, the looser fit can increase moveability and even make it feel like you're not wearing underwear. However, some men don't like their underwear to fit so loosely, preferring the close comfort of boxer briefs.
Where boxers can sometimes pass for a pair of shorts, the tight fit on boxer briefs give them a distinctly underwear-like look. Men who prefer boxer briefs enjoy the added coziness and sense of support that the tighter fit provides. If you find boxers to feel a bit too fast-and-loose, boxer briefs may be the best underwear choice for you.
BOXER BRIEFS VS BOXERS: SUPPORT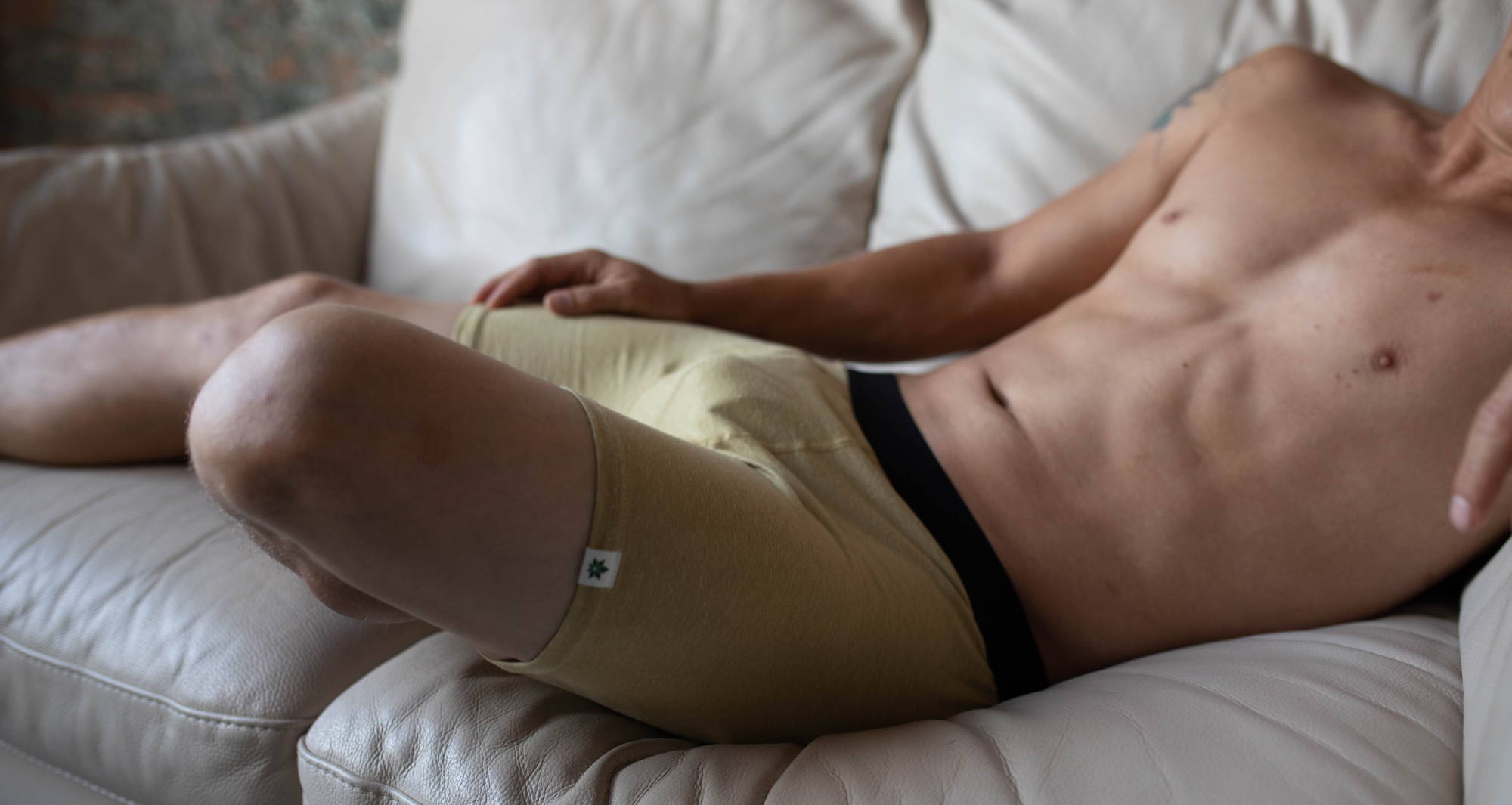 Boxer briefs offer more support than boxers typically do. You can thank the tight, streamlined fit of boxer briefs for the added sense of support and security. While some men find boxers more comfortable because they're not as supportive as boxer briefs, many men like to have at least a few pairs of boxer briefs in their underwear drawer for days where they need to feel more secure.
Any guy knows just how important keeping your package safe and supported is, so for a busy day or one with lots of physical activity, boxer briefs may be the better choice. Wearing supportive underwear like boxer briefs is recommended by doctors for men who struggle with testicular pain from too much movement down there.
BOXERS VS BOXER BRIEFS: BREATHABILITY & COMFORT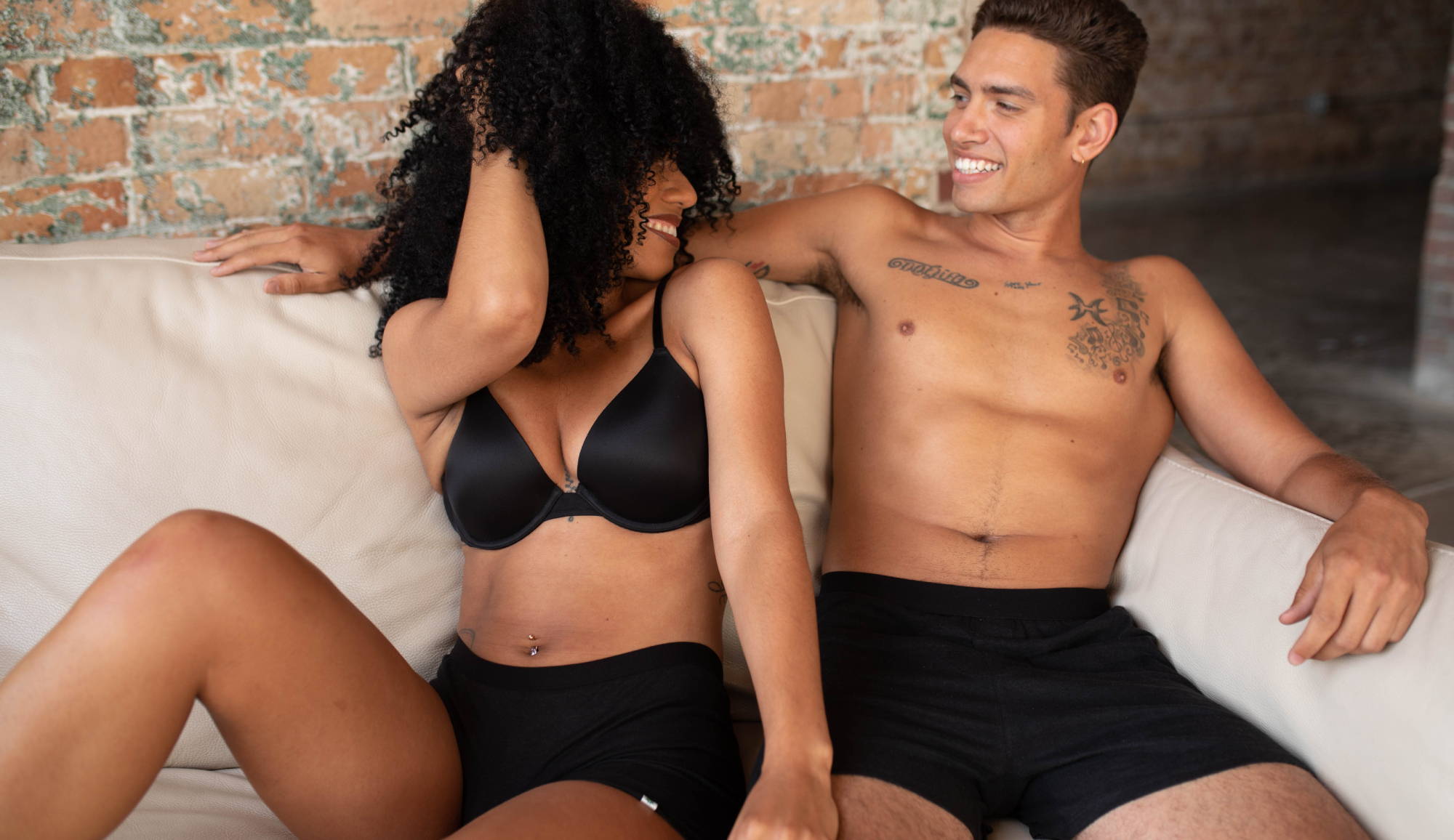 Many men find boxers to be more breathable, and therefore more comfortable, than boxer briefs: with a short-like fit you can enjoy more easy-breeziness when wearing boxers.
So if breathability is a major factor for you, you might think you have to choose boxers over boxer briefs. But as long as you choose the right pair of boxer briefs, both styles can be breathable and comfortable. Just be wary of going commando men in your search for breathability, as it's really not sanitary!
If you want breathable underwear but don't want to sacrifice the support that boxer briefs provide, you should opt for men's underwear made with hemp. Hemp is naturally breathable and even makes for antibacterial underwear, so you don't have to worry about your skivvies getting funky whether you go for boxers or boxer briefs.
BOXER BRIEFS VS BOXERS: COVERAGE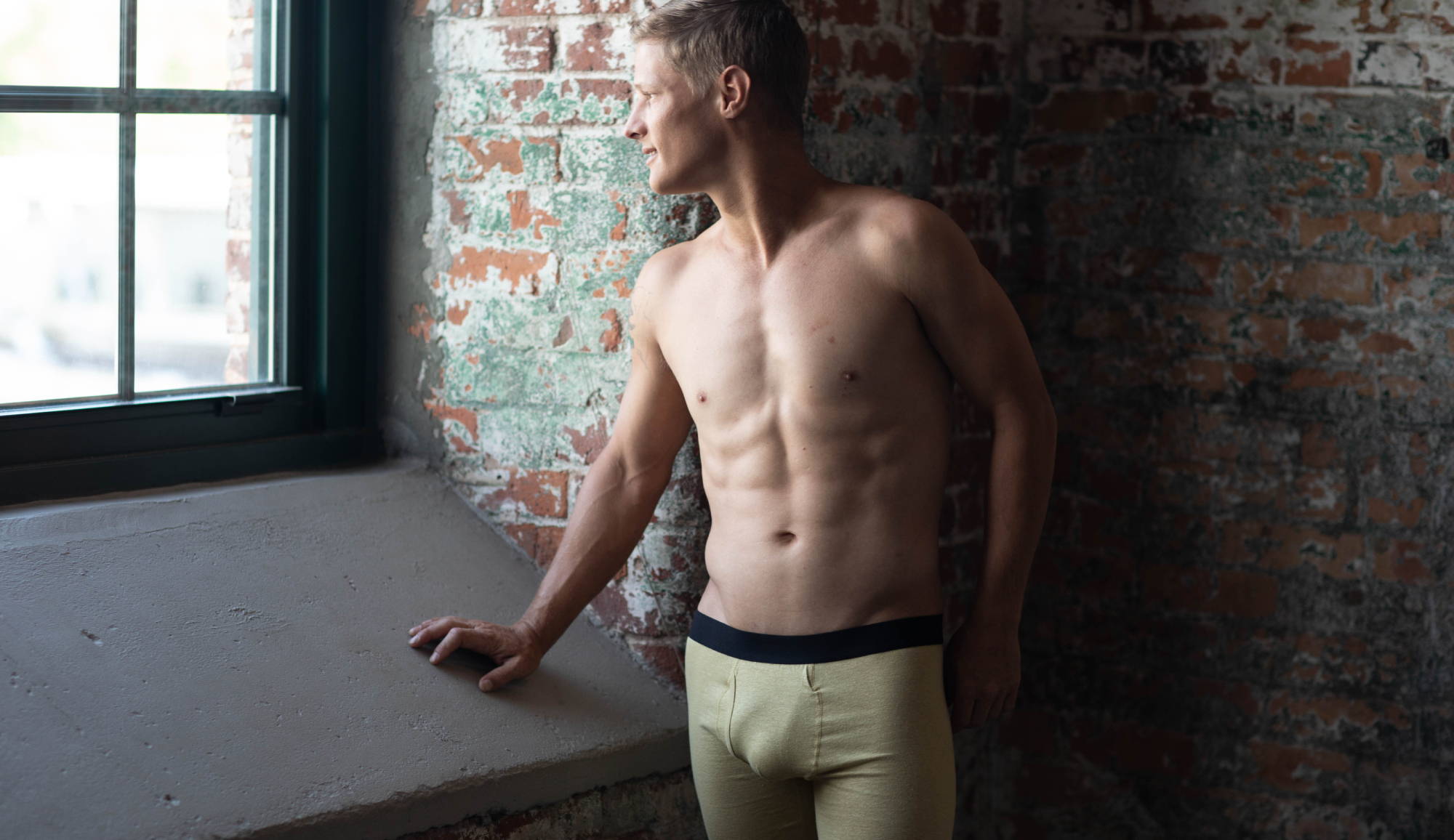 You may think that both of these underwear styles offer the same amount of coverage since they're the same length, but boxer briefs actually offer superior coverage due to their tighter fit. Just think about it: if you're moving around a lot and lifting your legs at various angles, your boxers are going to shift around a lot with you.
Boxer briefs, on the other hand, are going to stay put. Because the fit is tight all the way from waistband to the bottom hem, they won't shift much no matter how much you move. This makes them higher coverage and gives you one less thing to worry about on a busy day.

BOXERS VS BOXER BRIEFS: WHEN TO WEAR EACH STYLE
Both boxers and boxer briefs are better worn for different sorts of outfits and activities, so they should each have their place in your underwear drawer. Case in point: while 58% of men wear boxer briefs compared to only 18% wearing boxers, 43% of men say that boxers are the underwear style that make them feel the most manly.
Most notably though is that over 75% of men agree that's what's most important when choosing underwear is how it feels. So based on these four major differences, you can determine which style of underwear is better suited for your lifestyle and when to wear each.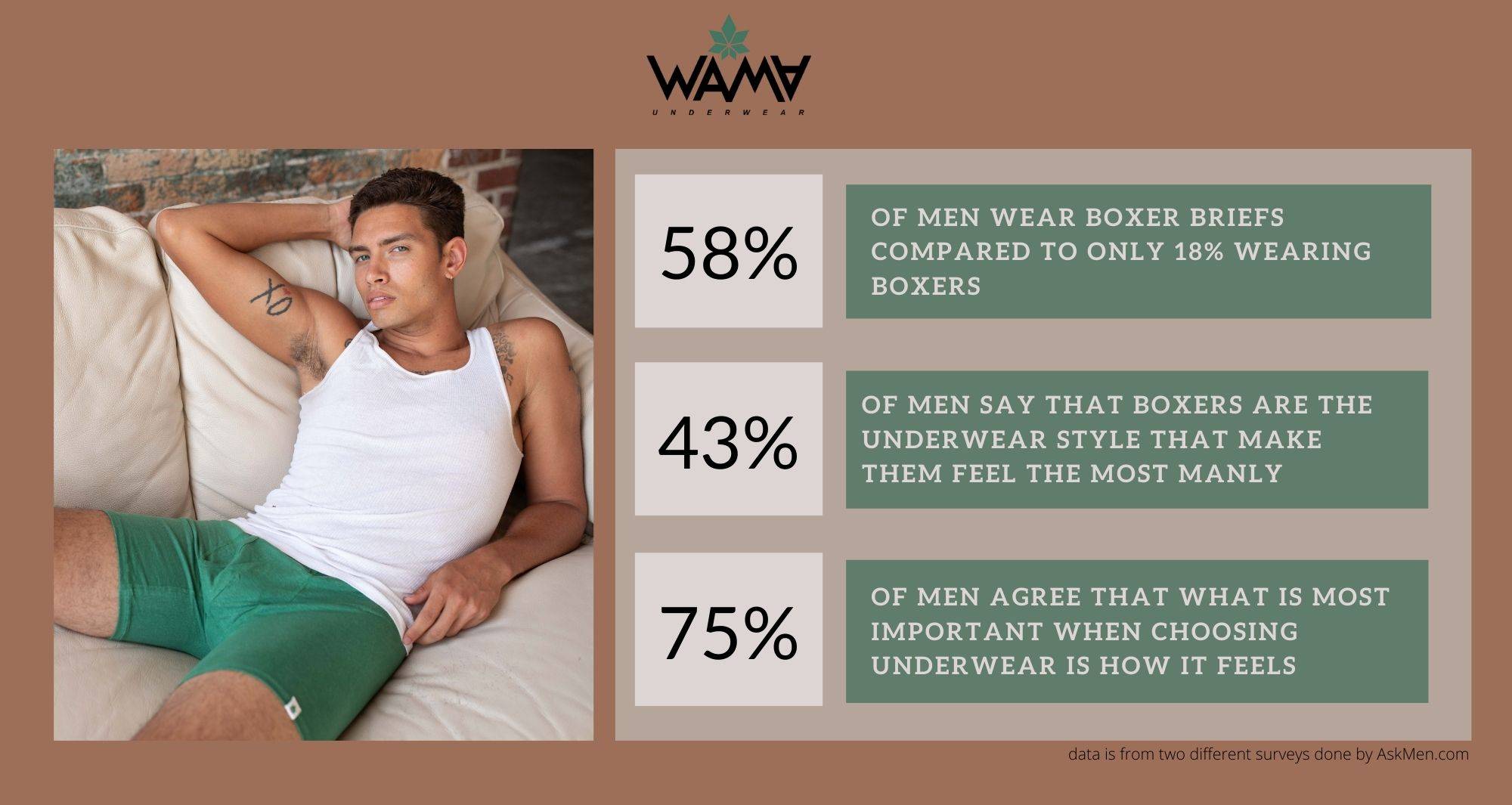 To recap: boxers and boxer briefs have a slightly different fit, with the same length but boxer briefs fitting tighter to the leg than traditional boxers. This tight fit makes boxer briefs more supportive and high-coverage than boxers, but it also makes boxers more breathable (and for some, more comfortable) than boxer briefs.
The truth? You'll probably find yourself wearing both, depending on what kind of day lies ahead of you, and how much comfort vs breathability you're after. Here are some of the occasions you may find yourself choosing between boxers vs boxer briefs, and which option is better suited to each.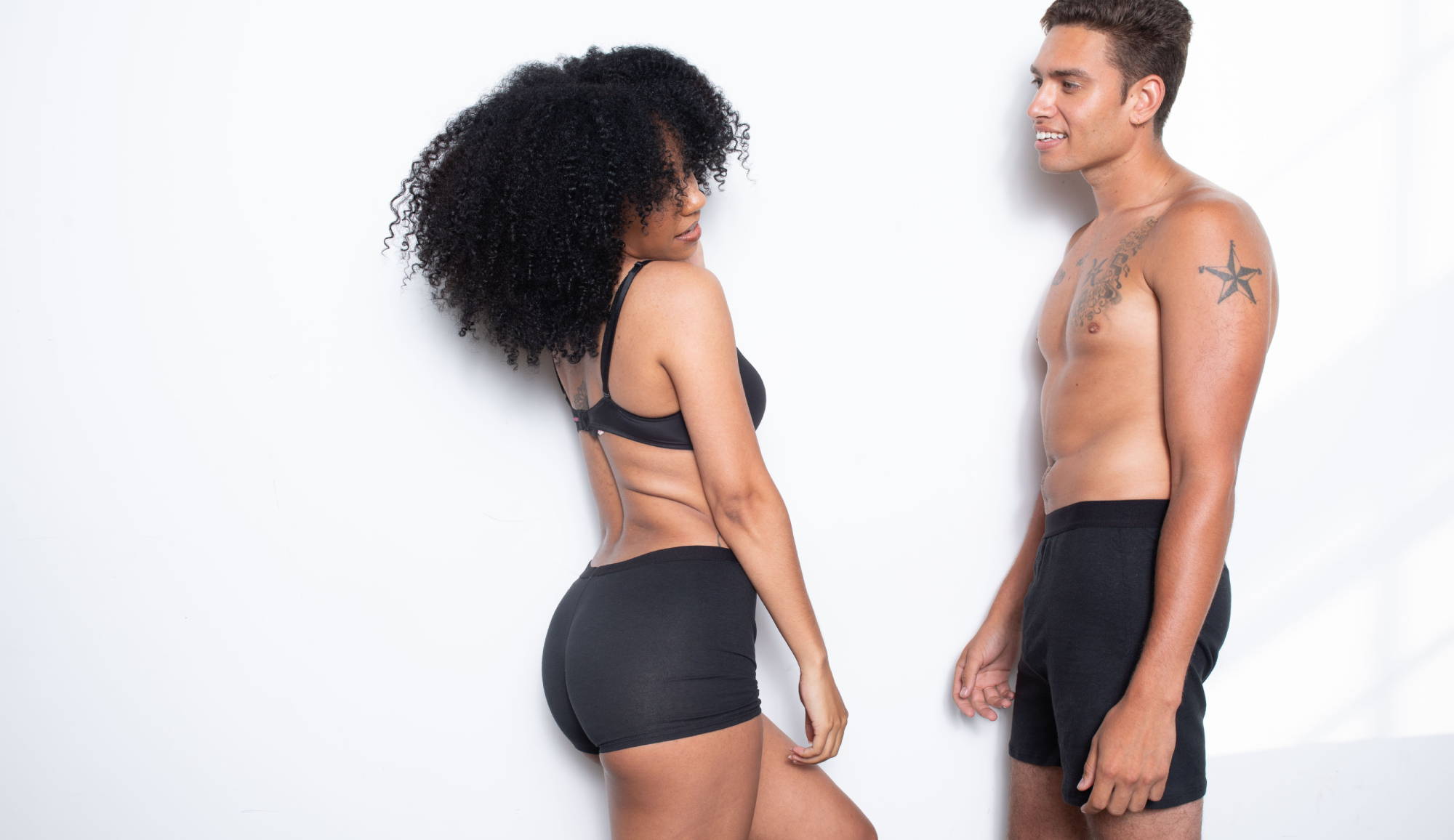 WEAR BOXERS TO LOUNGE
Say hello to your next cozy day spent at home with a pair of comfy mens boxers. Their loose fit makes boxers the ultimate choice for movie marathons, slow brunches, and sleepy weekends relaxing inside. Enjoy the ultimate sense of breathability and ease!


WEAR BOXER BRIEFS FOR ACTIVE DAYS
If you know you'll be headed to the gym or just have a physically intense day ahead of you, slip on a pair of boxer briefs as your underwear of choice. They'll keep you feeling secure and supported down there, no matter how much you're jumping, climbing, or running around.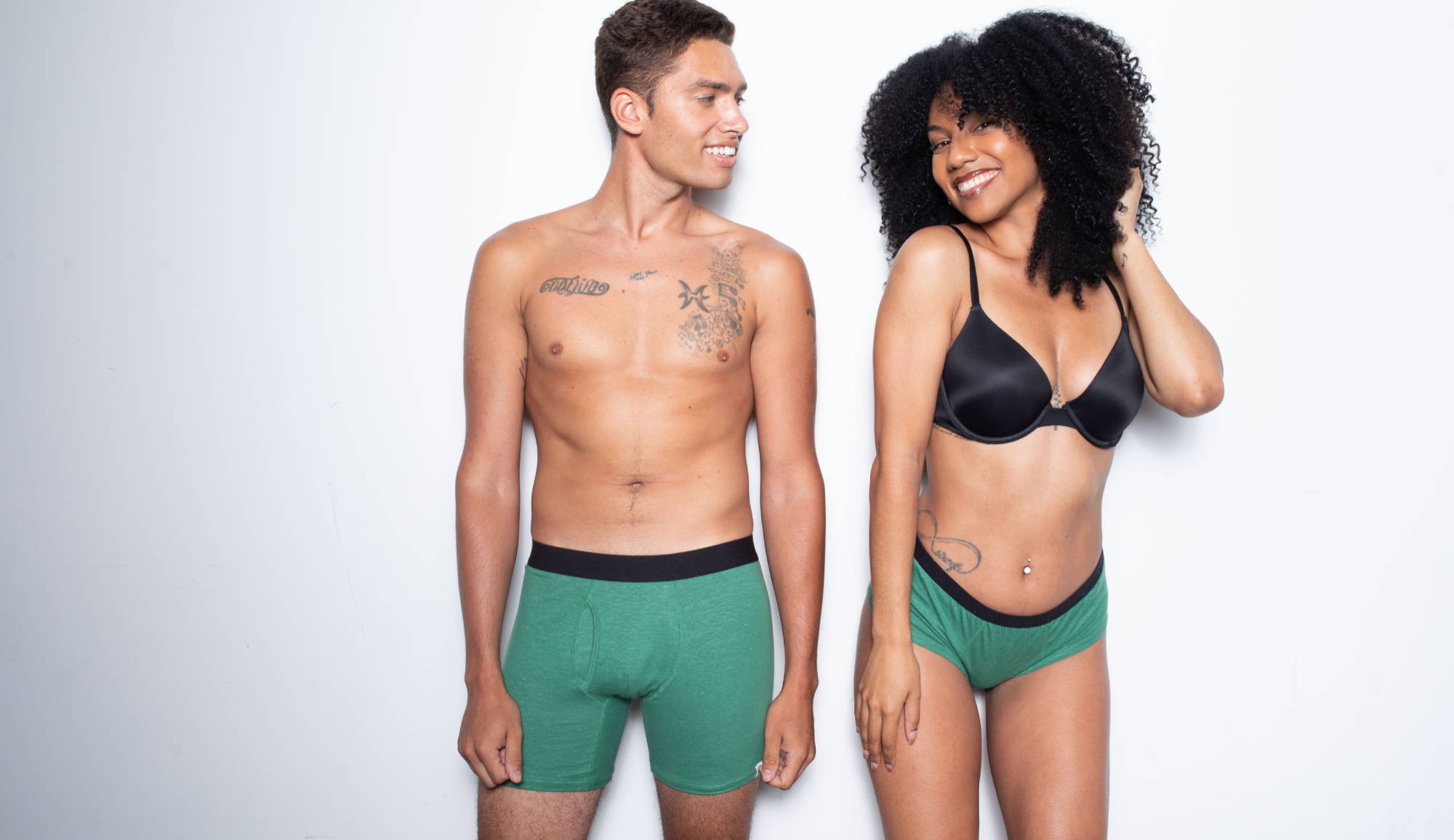 WEAR BOXERS FOR COMFORT
Maybe you're feeling under the weather, or maybe you've got a big presentation at work and just want to feel as comfortable in your skin as possible—whatever it is, boxers will leave you feeling at ease and ready to meet the day. The shorts-like fit gives you room to breathe, so much so that you might even forget you're wearing underwear!


WEAR BOXER BRIEFS UNDER TIGHT PANTS
If you're trying to avoid bulk, boxer briefs are the way to go. The tight fit will keep the hem from moving around too much, unlike boxers, where coverage ranges drastically depending on how much you're moving around. With boxer briefs, you'll never have to worry about things shifting very much throughout the day.


WEAR BOXERS TO EVEN-OUT TOP HEAVINESS
Many men have a slightly apple body shape, in which their top half carries more heft than their lower half. To even out your appearance, toss on some boxers: the extra roominess in the leg will even out the inverted triangle of your bodily proportions and leave you looking a lot more balanced from head to toe.


WEAR BOXER BRIEFS TO WOW YOUR PARTNER
While boxers may add the appearance of bulk to your lower half, many ladies still love the way men look in boxer briefs. The tight fit highlights all the contours of a man's muscular shape, so if your partner falls into that camp, wearing boxer briefs under your date night look or for a night in could be just the thing to wow that special someone.
CONCLUSION: BOXERS VS BOXER BRIEFS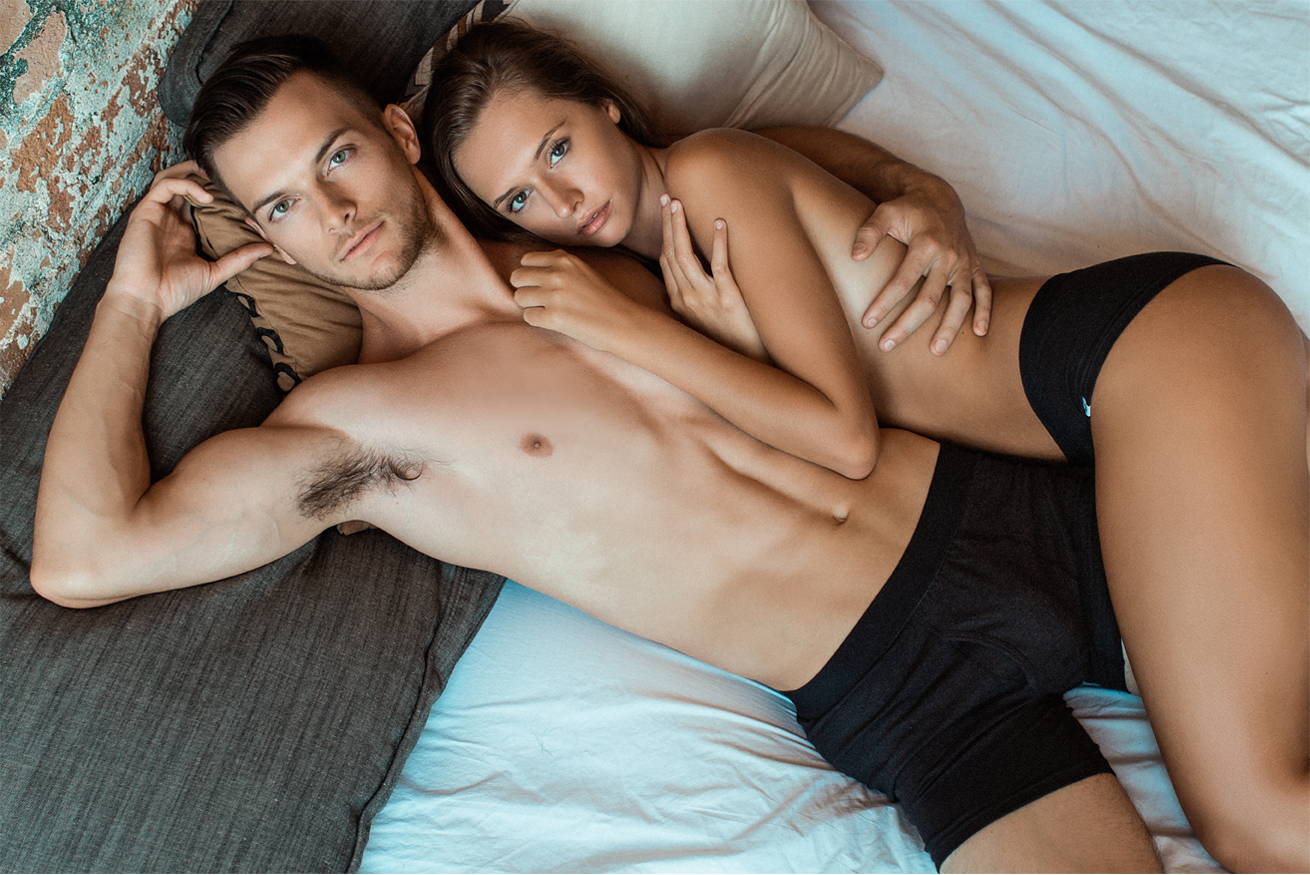 Whether you decide you're team boxers or boxer briefs, you should always be wearing underwear that's comfortable, durable, and sustainable. That's why I recommend hemp fabric for underwear—not only is hemp one of the strongest fibers in the world, it's also great for the environment and gets softer every time you wash it.
Even if you're not a fan of boxers or boxer briefs, you can still wear hemp underwear. In fact, when setting out to answer how many pairs of underwear should a woman own (or a man own) we discovered that 14 pairs is the ideal amount for both genders—so there's plenty of room in even the most minimalist underwear drawer for a variety of underwear styles. Not into boxers or boxer briefs? Then take a look at trunks underwear and mens briefs instead!
Do you prefer boxers or boxer briefs? Let me know your thoughts in the comments!


---