Does anybody else have trouble with sports bra sizing? Whenever I order one online, it's either laughably big or so tight I can't even get it over my shoulders.
Plus, sports bra sizing isn't just about how it fits my body, but also what I'm planning on doing in it. If I'm looking for hiking bras, I want a different fit than a running sports bra. And a triangle bralette style sports bra will fit differently than a racerback bralette style.
So, I've gathered all of the top sports bra experts in the world and convinced them to tell me their sports bra sizing secrets. With this top secret info, I've made a sports bra sizing guide, and compiled all the best tips and tricks for getting a well-fitting sports bra!
SPORTS BRA SIZING: HOW TO MEASURE FOR SPORTS BRAS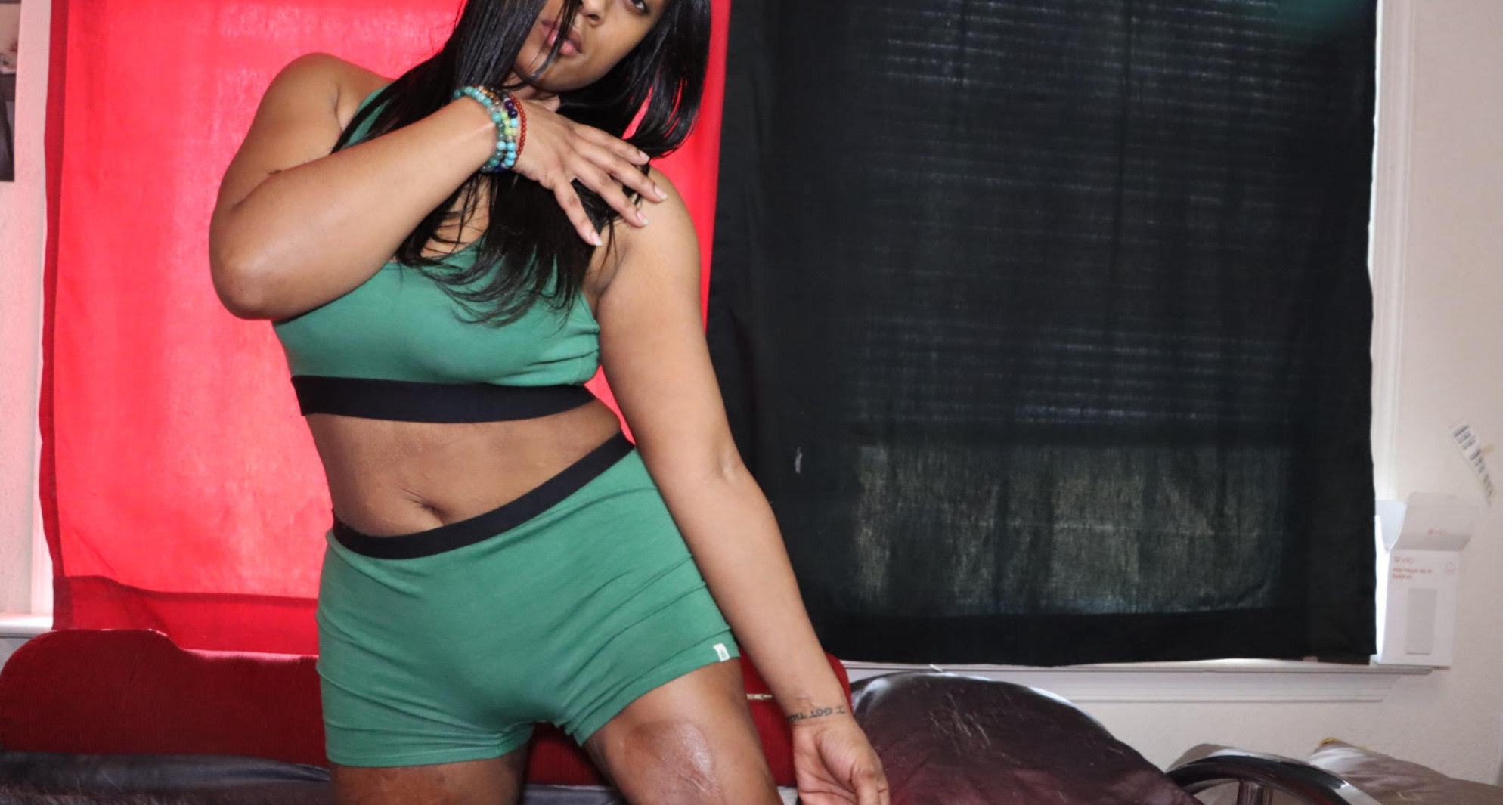 The first step in sports bra sizing? Learning how to measure for sports bras! Here's how to do it:
To do this, you'll take a measuring tape around your (naked) torso under your bust where your bra normally sits. The measuring tape should be level and parallel to the ground the entire way around your torso. That measurement (in inches) is your band size. If you got an odd number, round up to the nearest even number.
2. MEASURE YOUR BUST SIZE
Take your measuring tape and start at the fullest part of your bust. Then wrap the measuring tape around your body again, making sure to keep it level.
3. CALCULATE YOUR BRA SIZE
Now that you have your band and bust measurements, it's time for a little math. Take your bust size minus your band size. For example, if my band size was 34 inches and bust size was 37 inches, I would get 3 inches. Each inch in your answer is a cup size (1 inch = A cup, 2 inches = B cup, and so on). So, my cup size would be C. Add that to my band size (34) And my bra size would be 34C. Voila—there's your sports bra size!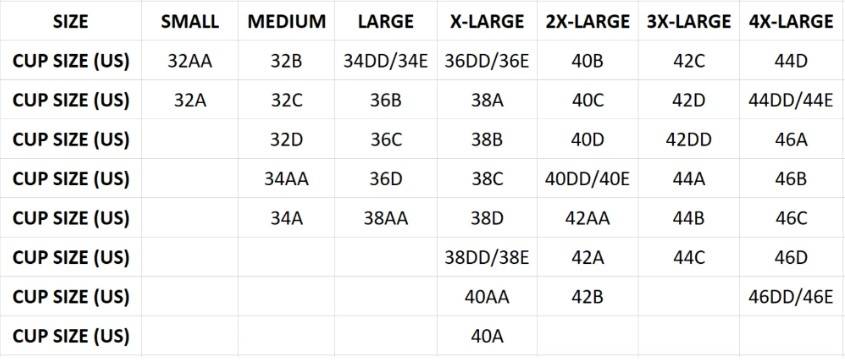 However, not every sports bra uses cup and band sizing. Many brands use alpha sizes like small, medium, and large for sports bras. This can be so confusing, especially for my full busted babes! So what are you supposed to do?
Some people (myself included, for years) just use whatever their regular shirt size is. But that isn't actually the best way to guess your sports bra sizing. That's why I've added this infographic, which helps you convert your regular bra size to sports bra sizing!
So, for example, if I'm a 34C, I should choose a small sports bra!
SPORTS BRA SIZING: WHAT TO CONSIDER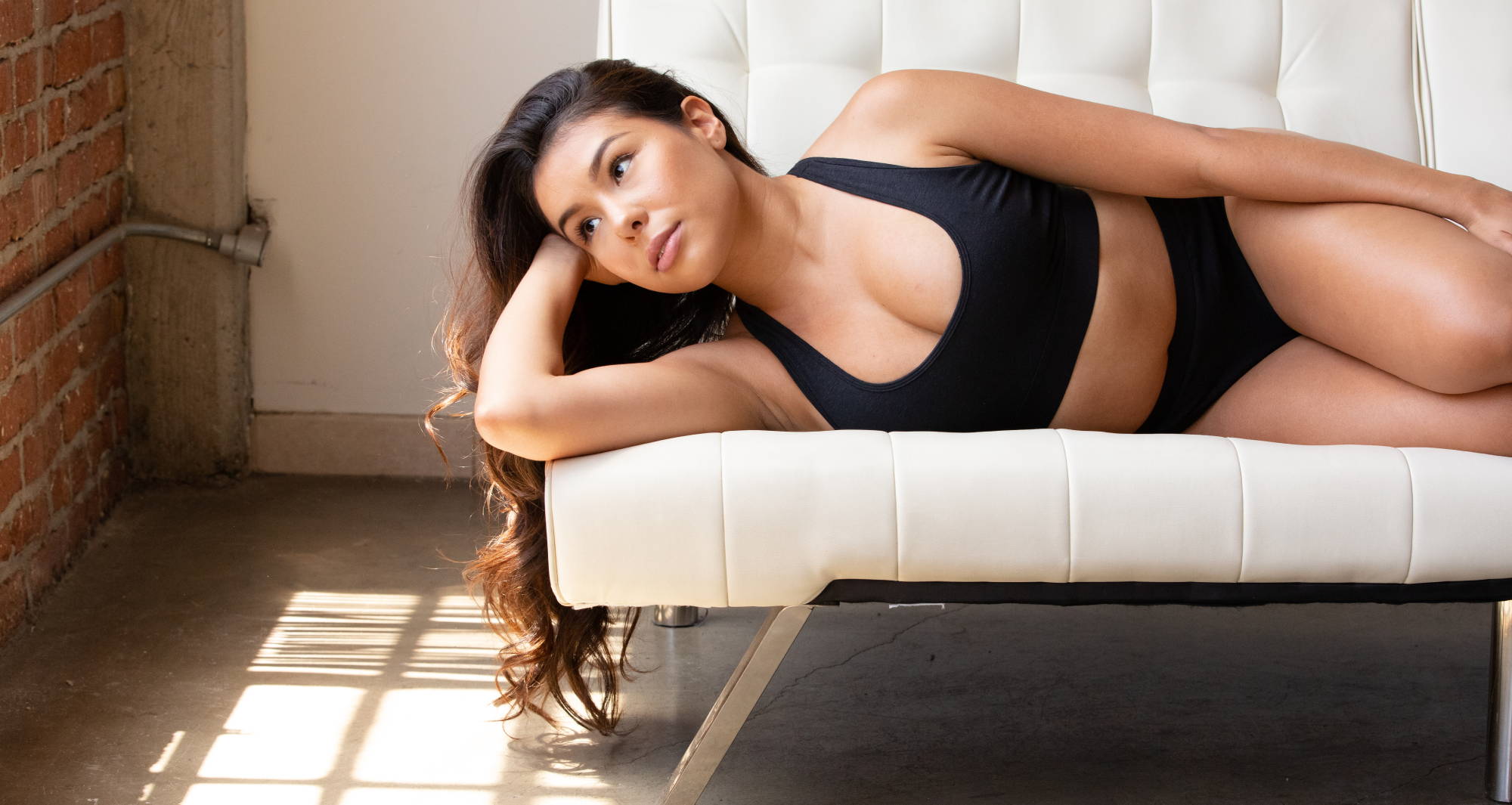 Knowing how to measure for sports bra is just one part of the puzzle for finding the perfect sports bra sizing. But there's also a lot more to think about when picking out a sports bra size. Let's get into it.
One of the key things that separates sports bras from regular bras is compression. After all, one of its main functions is keeping those tatas from bouncing around and getting in the way during exercise.
The ideal level of compression and sports bra sizing also has a lot to do with what types of exercises you're looking to do in it. For example, a high-impact activity like running requires more compression and a tighter fit than a low-impact exercise like yoga.
That's why I have multiple sports bras, some for running, some for what to wear for yoga. Typically, you want a tighter sports bra for higher impact exercises, and looser one for low impact, but high movement exercises, like yoga.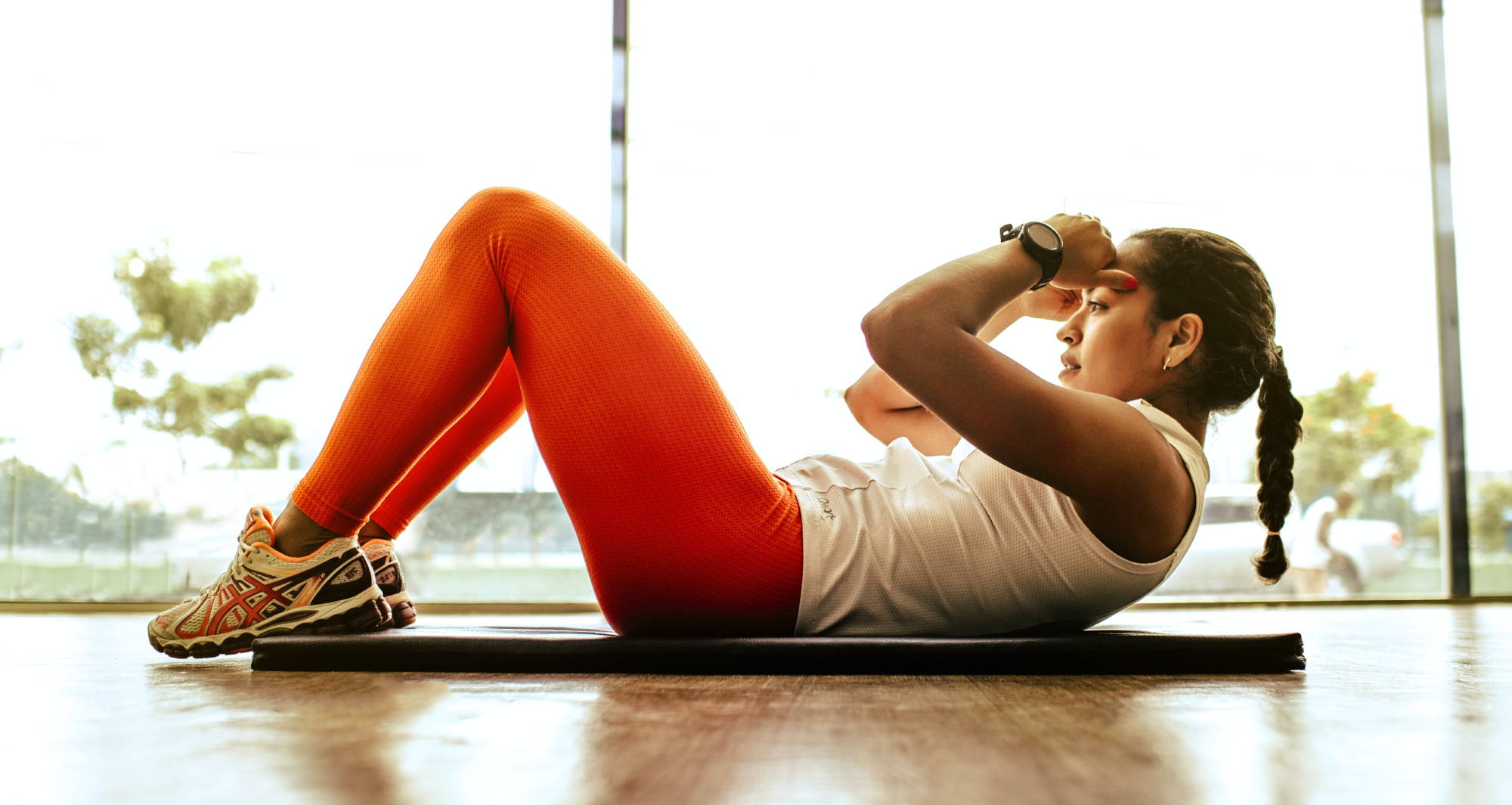 The fabric used also affects sports bra sizing. For example, a thin cotton one will probably fit a little looser than a thick spandex one.
And if we're talking about a comfortable fit, then it's even more important to consider fabric when choosing a sports bra size. Speaking of super thick spandex, those are the bras that threaten to dislocate your shoulder during removal (ask me how I know this).
There are so many differently. For example, an ill-fitting racerback sports bra can turn your boobs into a uniboob (check out what is a uniboob if you don't know what I'm talking about, also, lucky you). Meanwhile, the wrong size triangle sports bra causes major spillage!
Plus, some styles allow for adjustments, while others do not. Racerback styles will pretty much always have the same band size, while a lot of triangle styles have a clasp on the back that can help you tighten or loosen it.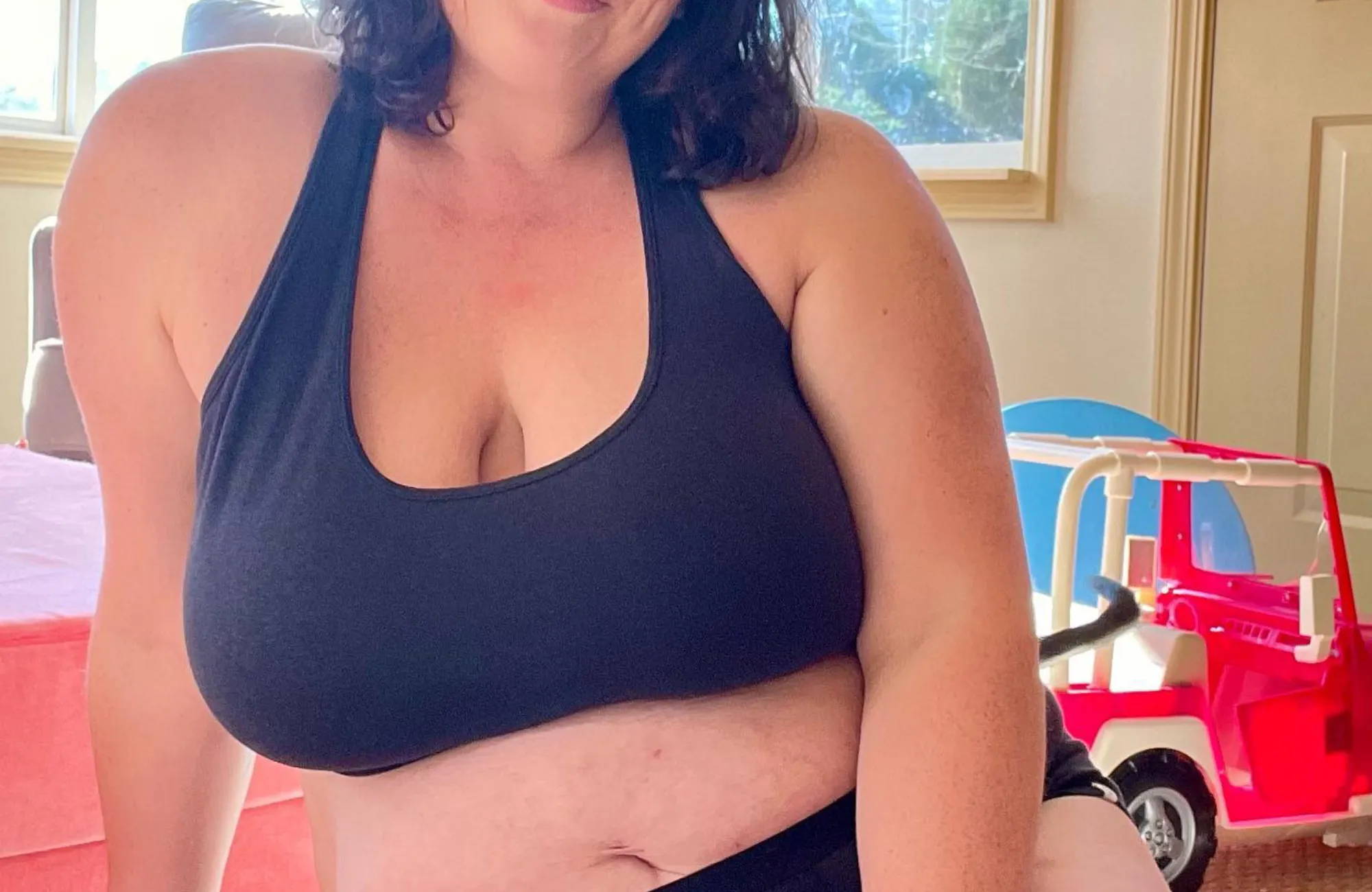 Every body is completely unique (and beautiful)! Even though it's convenient to have sports bra sizing in categories like small, medium, and large (at least for the brand), not every body perfectly fits into them. And even within them, there's a lot of variety in body and breast shapes, which can change how bras fit:
Sports bra sizing is just the starting block for the perfect fitting bra! Begin with the size that aligns with your measurements the most and make adjustments for your body. And remember, the goal is to find a sports bra that fits your gorgeous body, not a body that fits a sports bra!
HOW TO TELL YOU'VE FOUND THE RIGHT SIZE SPORTS BRA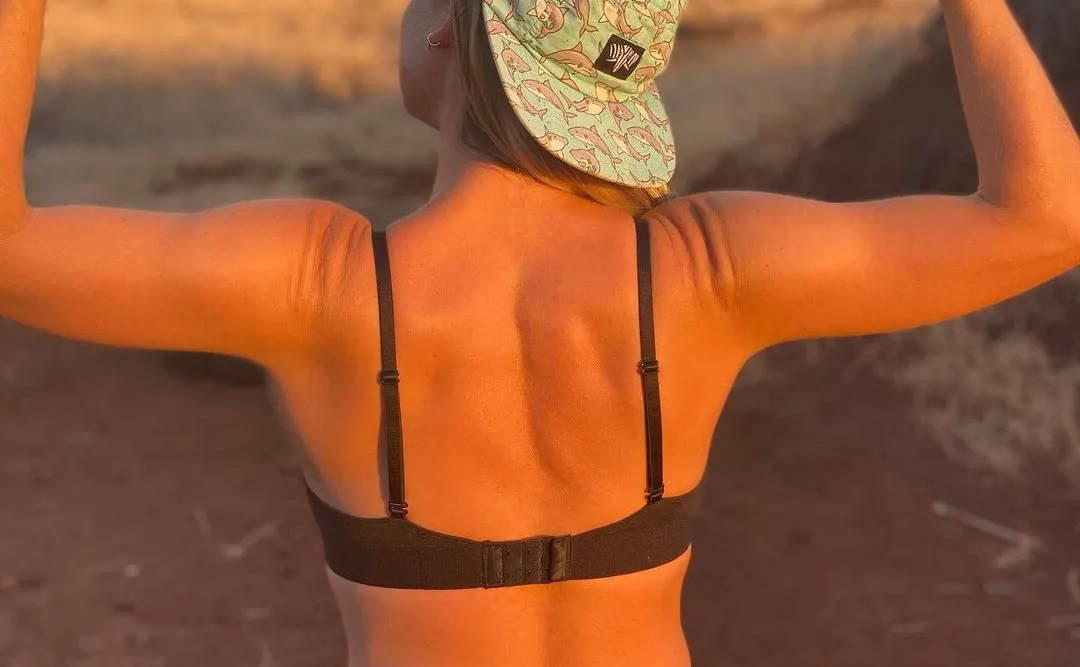 The condition and lifespan of an item of clothing largely depends on how you care for said item. The same goes for bras. Bras get a lot of regular use so figuring out ways of using them less often and cleaning/storing them properly will result in your bras lasting longer. Follow these tips
Did you know that 80% of people are wearing the wrong size bra? That's CRAZY! And I'd guess that even more people are wearing the wrong size sports bra. So how should a bra fit?
It should be comfortable and supportive.

You shouldn't have any red marks after taking it off.

It shouldn't squeeze your skin in.

Your straps shouldn't fall down or dig in.

It should lift your boobs away from your body.
If your sports bra (or, um, your regular bra) doesn't check all of these boxes, then you're probably wearing the wrong size! Try ordering a range of sizes next time you're online shopping if you're still unsure about your sports bra sizing.
OTHER ASPECTS OF BRA SIZING
Sports bras, like all of our other intimates, require a bit more care when laundering than regular old t-shirts. Otherwise, they can stretch out, shrink, or the fabric can become damaged.
If you're using a machine, keep it on delicate. But it's better for the planet, your wallet, and your bras to learn how to hand wash bras! Whatever you do, make sure to line dry them and avoid the dryer.
Not only does the fabric of the sports bra affect how it fits you, it also plays a giant role in its comfort level!
Natural fabrics like hemp are breathable and flexible, which makes them way more comfy during your workouts! And they're also very durable, which means you'll be working out in them for years to come.
SPORTS BRA SIZING: CONCLUSION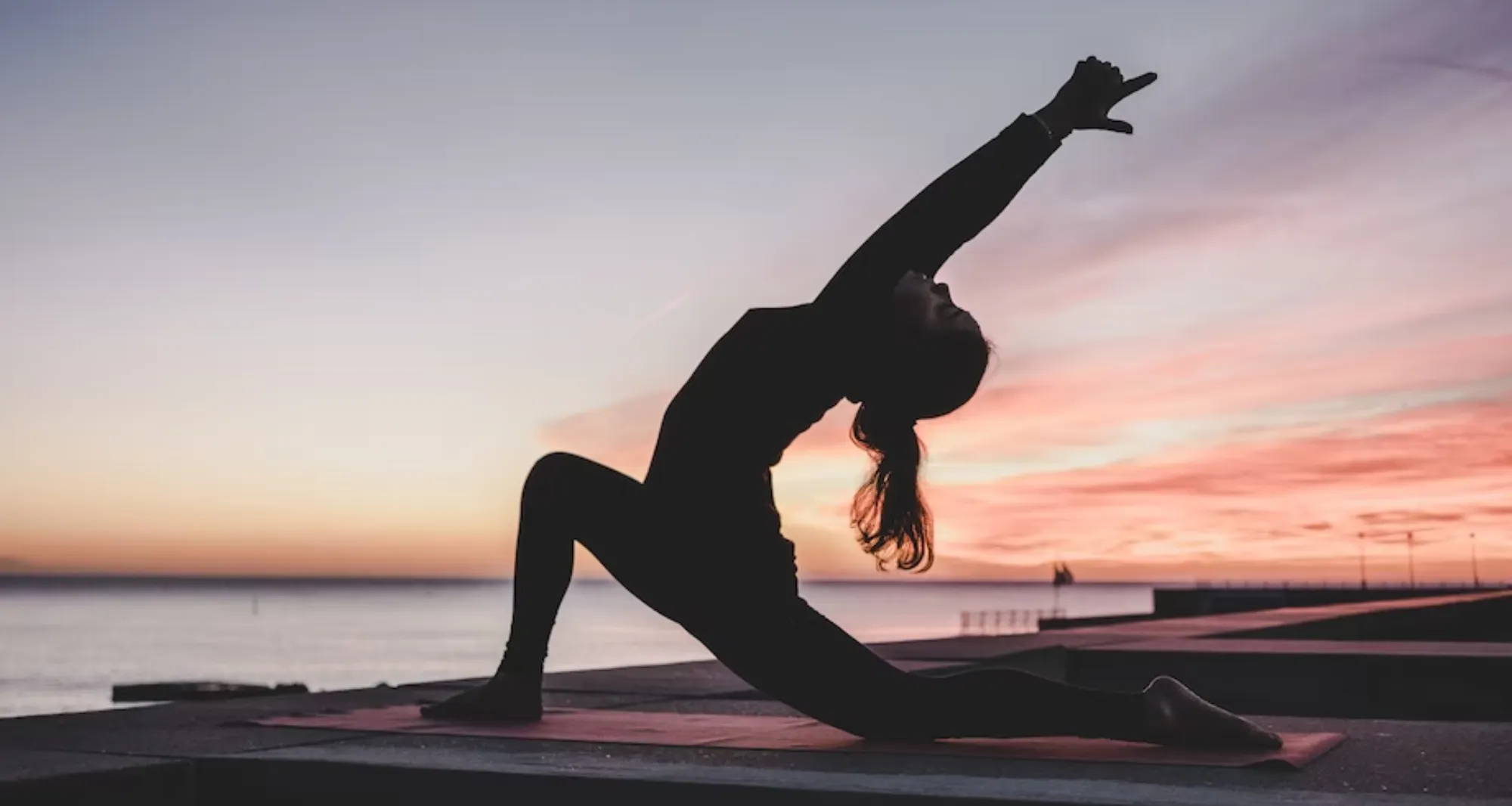 Use our sports bra sizing guide to help you measure, convert your regular bra size into sports bra sizing, and tweak your sports bra for ultimate performance and comfort!
Because when you find the right sports bra, life gets instantly better IMHO. Moving your body feels more comfortable and joyous. Your clothes fit better. And you feel more confident, who doesn't love that?
So, would you rather go for a run in a too-tight sports bra or too-loose sports bra? Let me know in the comments below!