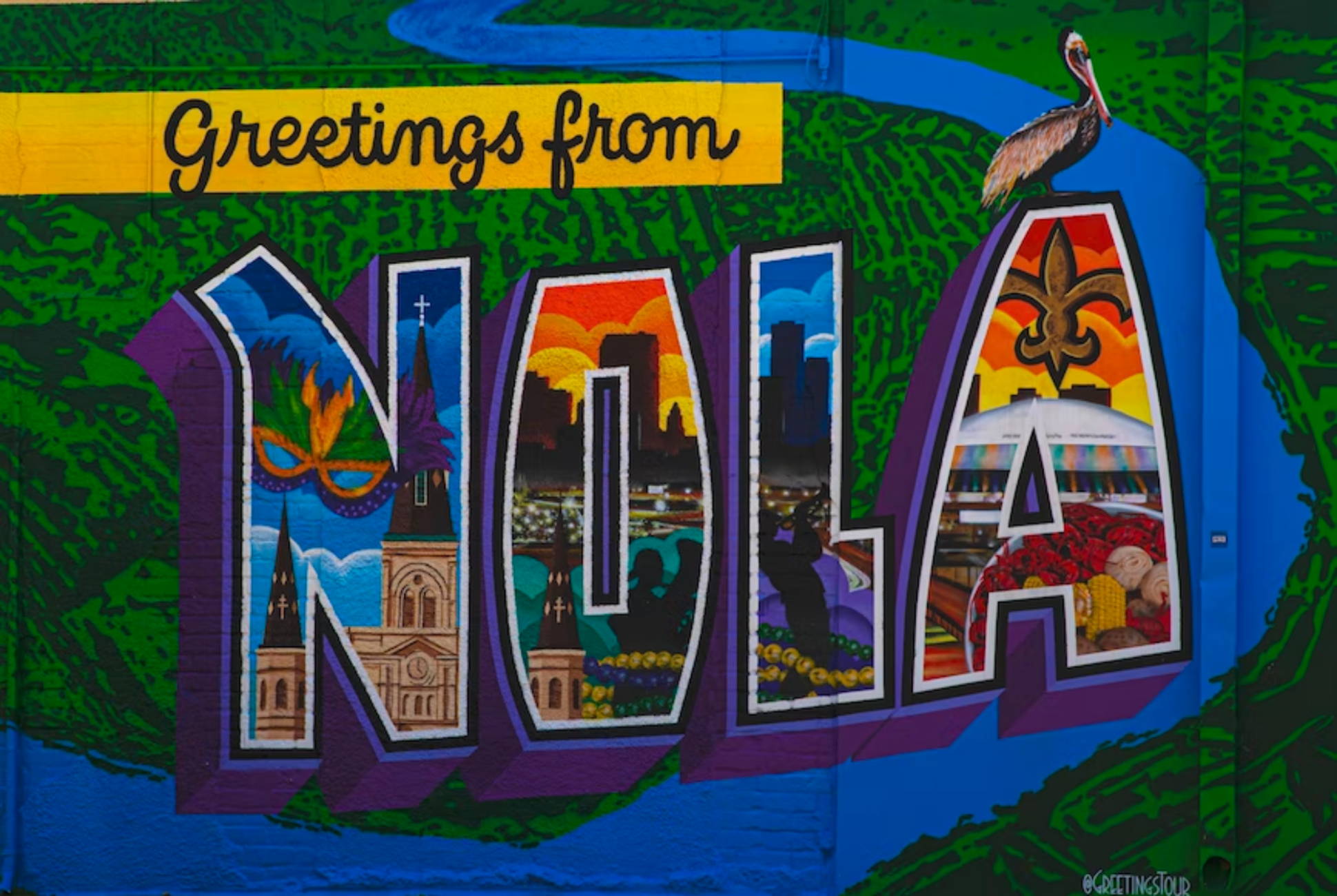 Planning a trip to The Big Easy, but don't know what to pack for New Orleans? I've got you covered!
If you're traveling in the summer, you'll find a hot and humid city. From breathable underwear to hemp soap, I give you all the best things to pack to stay fresh and cool. In the winter, you'll have milder weather, but a lot of sun. Wearing clothing made out of the best fabric for sun protection will keep you comfy!
Read below for more specific recommendations for what to wear in New Orleans!
WHAT TO PACK IN NEW ORLEANS: CLOTHING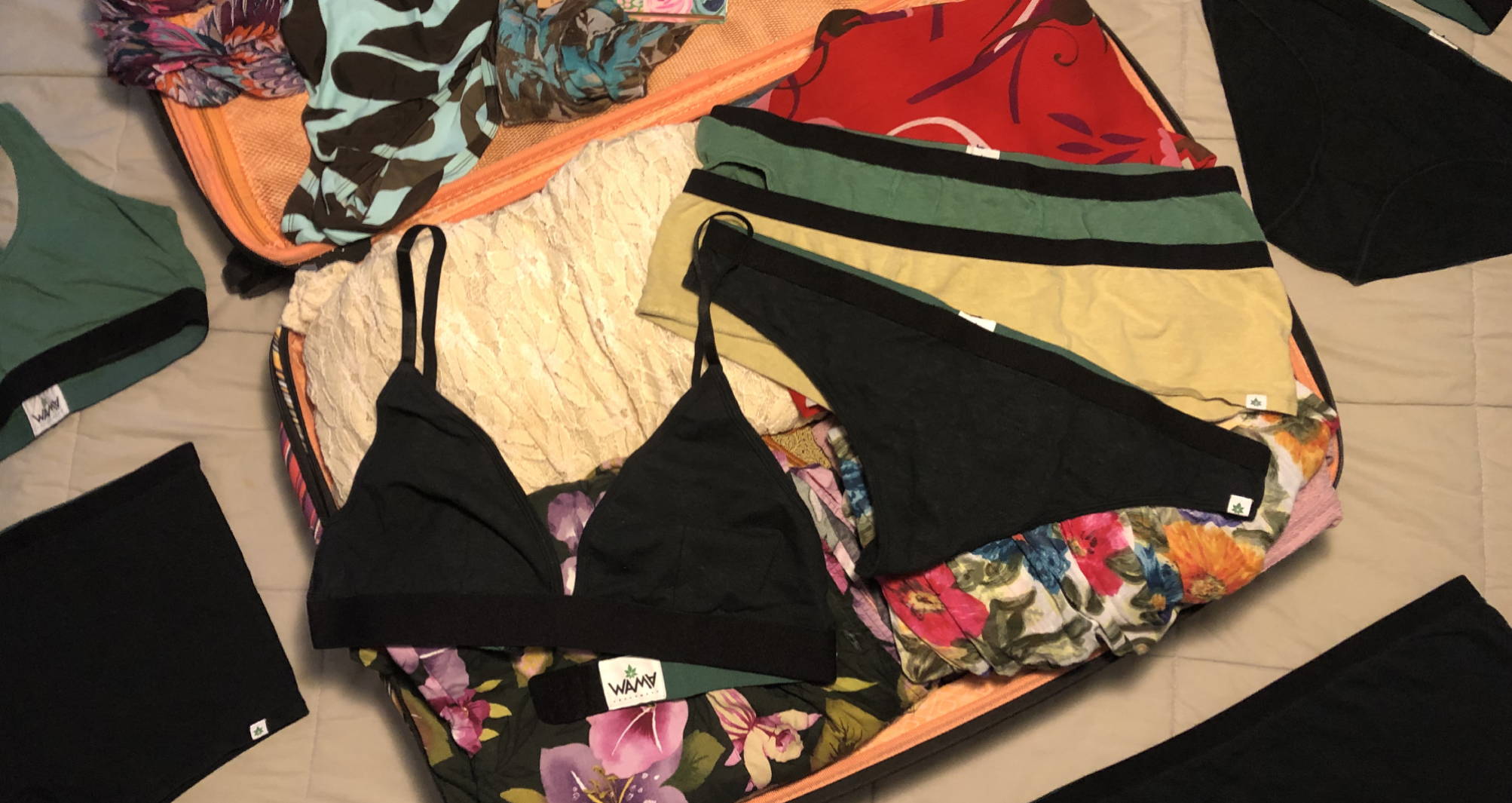 Are you the type to buy all new clothes for a trip? Or do you follow a more minimalist clothing approach? Either way, a trip to The Big Easy calls for cute, comfy outfits! Read below for my tips on what to wear in New Orleans.
1. Underwear. Let's start from the inside out: no outfit is complete without comfy undies! And in the New Orleans humidity, it's an absolute must! Pack your fave travel underwear like a pair of hipster panties or trunks underwear. I'm the type to pack 18 pairs for a two-day trip, but a general rule of thumb is one per day plus two!
2. Bras. If you've got boobs and you're not into going braless, you'll need bras. If you're anything like me, boob sweat is essentially torture. That's why I'm always rocking a hemp bra—they're breathable, moisture-wicking, and antibacterial! Learn how to hand wash bras, so you only have to bring two or three for your entire trip.
3. Dresses (for my dress-wearing folx). Dresses are a great choice for what to wear in New Orleans in the summer because it's so hot and sweaty. The airflow is key, but make sure to have a plan for chub rub! Just throw some powder down there or invest in some glide. Bring one dress for nights out and one dress to walk around in.
4. Shorts. In the summer, you'll want to stay cool in shorts. If they're shorter than mid-thigh, use your chub rub prevention plan (hint: wear a pair of anti chafing underwear)! My rule with bottoms: have one for every day, plus two for nights!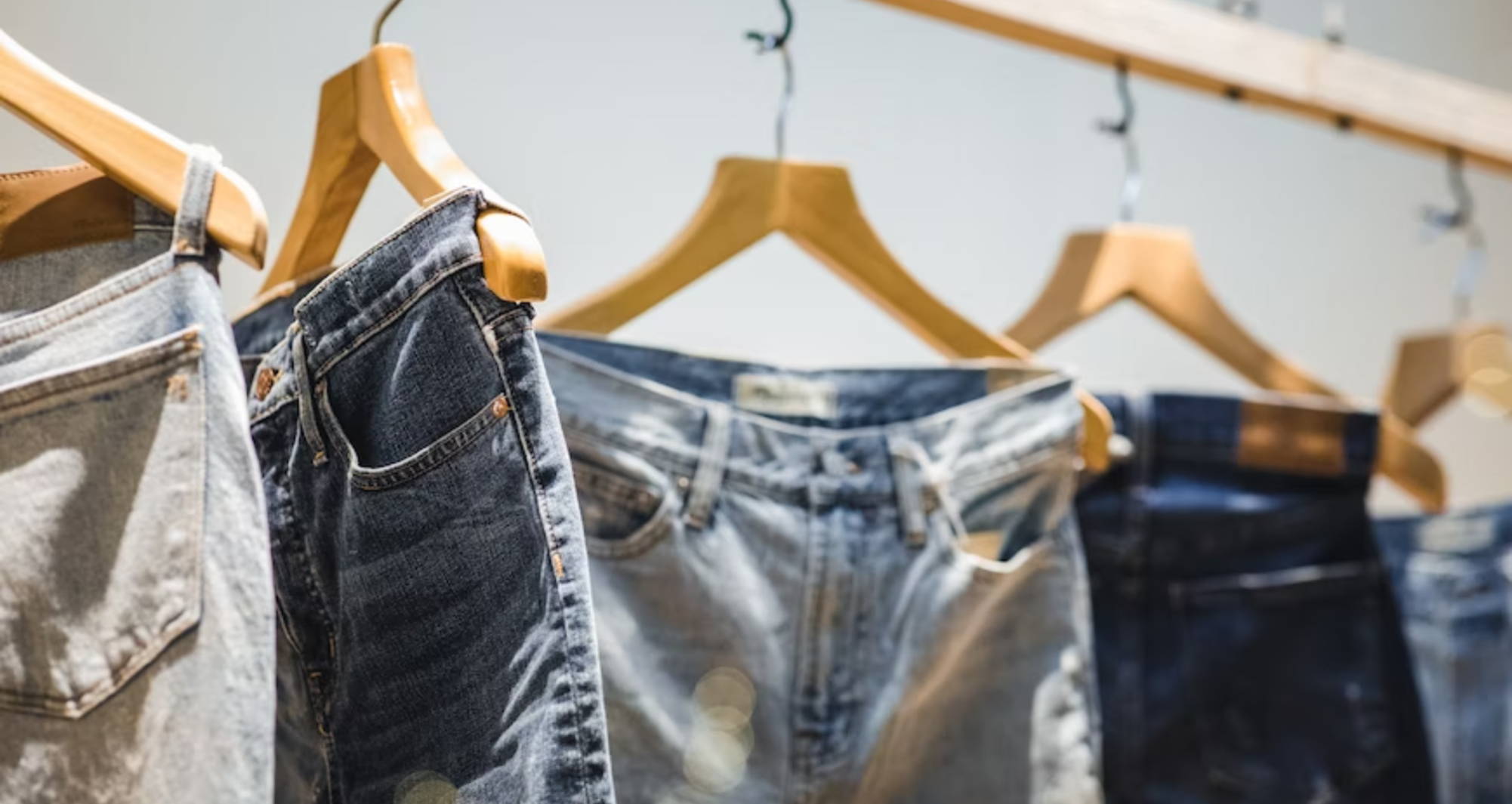 5. Lightweight pants. In the winter and even some summer nights, it can get a little chilly in The Big Easy! It's not quite cold enough for long underwear or thick pants, so invest in a pair of hemp pants. They're lightweight and breathable, but still offer protection from the cold and the sun.
6. Tanks and tees. Bring your fave tops to rock around Bourbon Street. Pack a variety of styles, so you have options for nights out and chilly mornings!
7. Exercise clothes. For all my fitness friends, don't forget to pack the essentials, so you can hit up your hotel gym in style! Even if you're not planning to fit a run in, exercise clothes make ideal walking-around-town clothes.
8. Rain jacket. The southern US is known for its heat, humidity, and summer thunderstorms. Come prepared with a rain jacket, so you don't soak your stellar 'fit!
9. Lightweight, yet warm, layer. Just like with the lightweight pants, chillier nights or winter days call for a warmer outer layer. Pack your fave fleece or hoodie and you'll be all set!
WHAT TO PACK FOR NEW ORLEANS: ACCESSORIES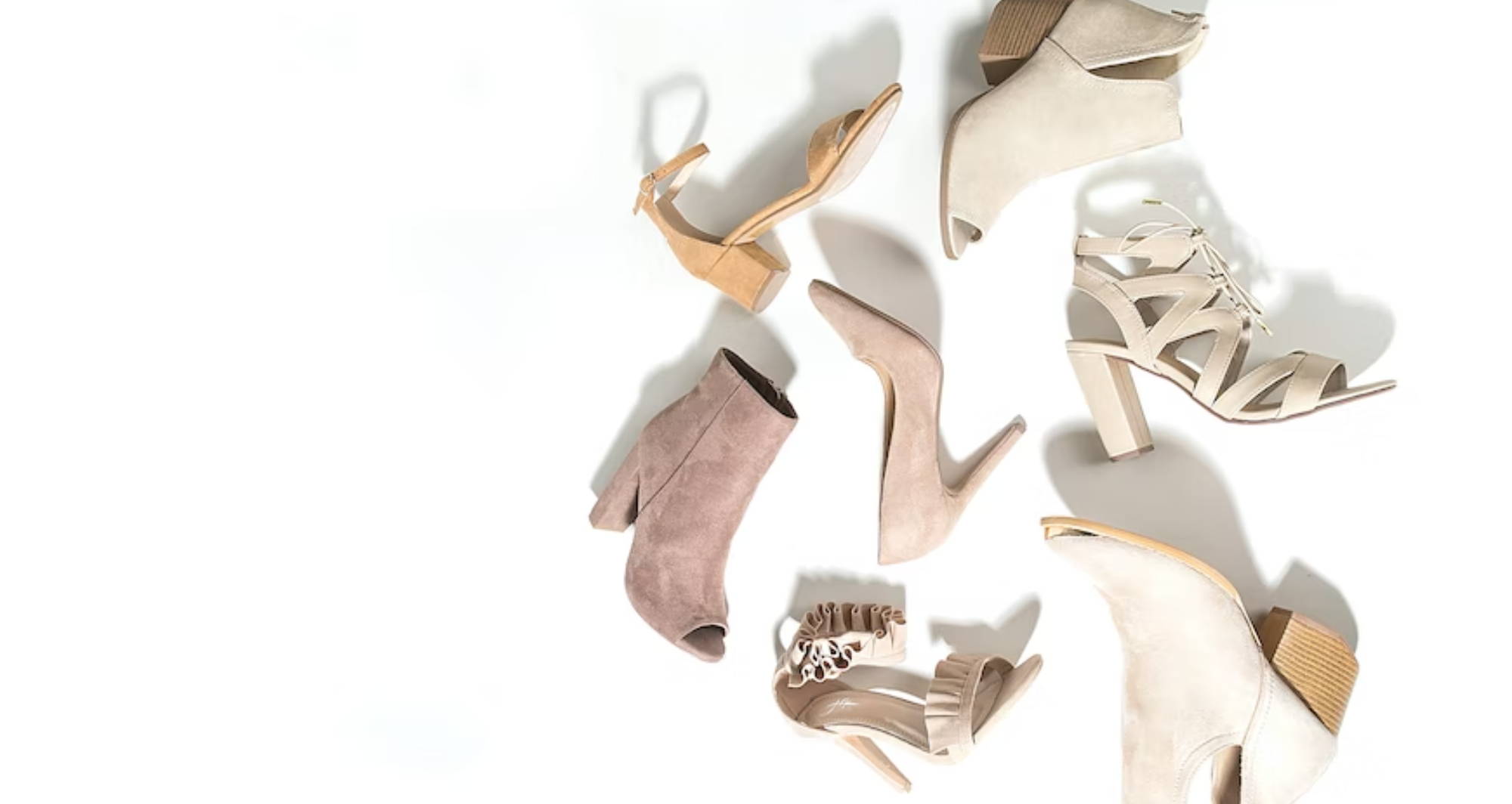 When traveling, accessories are crucial. Not only do they amp up your style, but they also keep you comfy and safe. Read below for my New Orleans accessories must-haves!
10. Comfy shoes. Even if the only walking you do in New Orleans is from bar to bar on Bourbon Street, you're going to want comfy shoes. Pack a pair of sandals or dressier shoes for nights out dancing. Plus, add a pair that you can spend all day in. When I travel, I love bringing a pair of hemp shoes because they keep my dogs from barking too much and are super lightweight.
11. Socks. If you're packing exercise shoes or walking shoes that need socks, make sure to bring a pair per day. Go for ones made of sustainable fabrics like hemp or organic cotton, so they stay dry and odor-free. Nobody needs to smell dirty socks walking around the French Quarter!
12. Zippered bag. Like any bigger city, there's always a risk of pickpockets. Using a zippered bag will keep their hands out of your stuff! A crossbody bag is especially safe.
13. Sunglasses. Protect your eyes from the sun with sunglasses, especially after enjoying one too many Hurricanes on Bourbon Street.
14. Hat. To cover up last night's hair and protect your face from the southern sun, bring your fave hat—a baseball cap, sun hat, whatever floats your boat!
WHAT TO PACK FOR NEW ORLEANS: TOILETRIES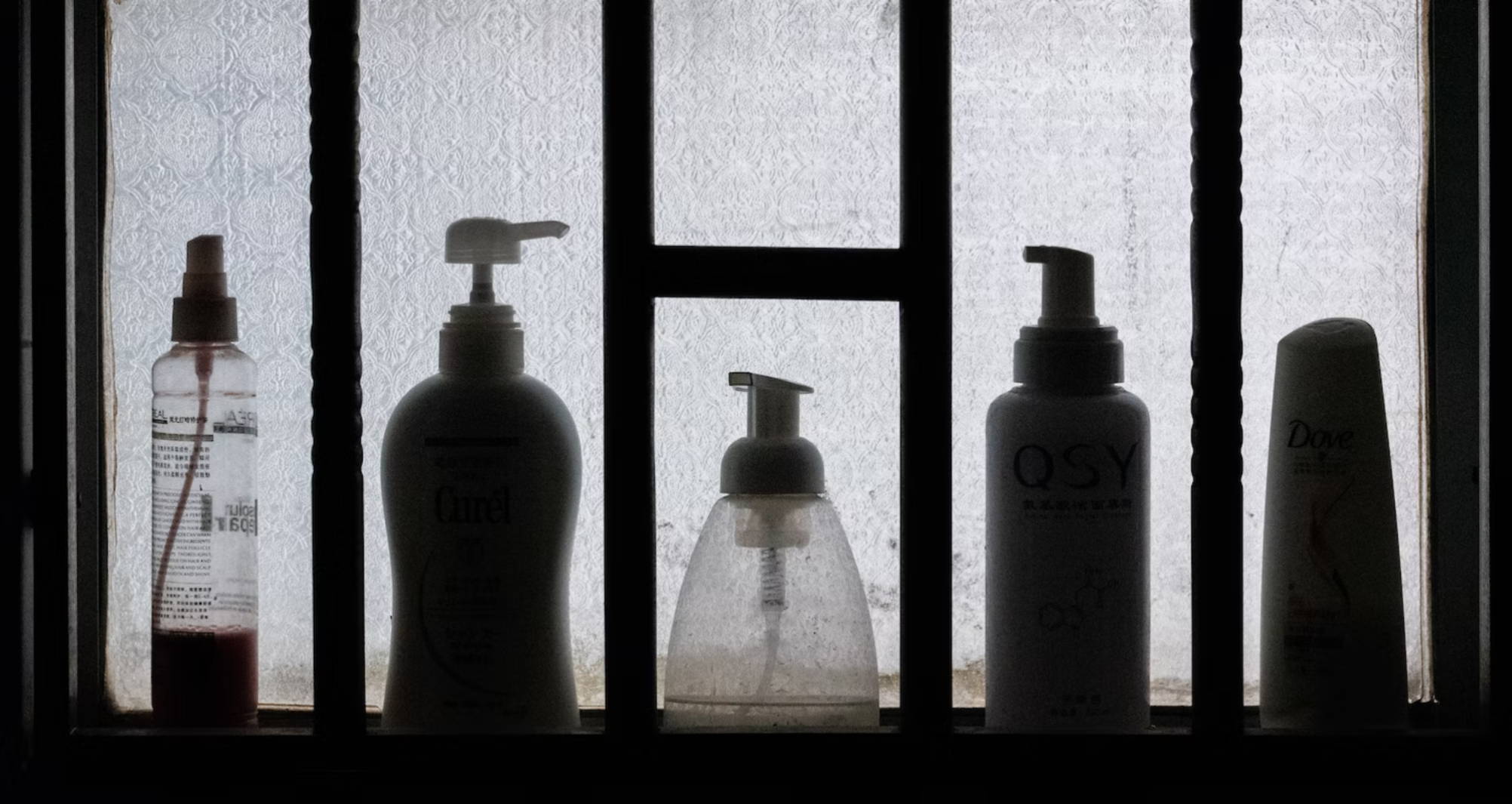 I always leave at least one important toiletry at home when I travel. That's why I've listed the most important ones to remember below. Hopefully, that'll help you avoid making my mistakes!
15. Chub rub prevention. If it sounds like all I think about is chub rub prevention, you'd be right. That's why I always pack some form of inner thigh protection when I travel. Choose your own adventure: glide, powder, or gel!
16. Face towelettes. These are a must in a place as humid as The Big Easy. Pack a few in your day bag, so you can always be fresh-faced even after a day of exploring the bayou. Bonus points if they smell nice!
17. Dry shampoo. AKA the face towelettes of hair, dry shampoo is a travel necessity. Cleaning your hair without having to take a shower—it's magical!
18. Deodorant. A smelly traveler is a sad traveler is what I always say. Save yourself from sadness and remember your deodorant.
19. Sunscreen. Protect your skin with sunscreen on all of those sunny days!
20. Gentle soap. With all of the heat and humidity, New Orleans is a prime butt acne location. Pack some gentle soap to cleanse and freshen you up.
WHAT TO PACK FOR NEW ORLEANS: GEAR AND ELECTRONICS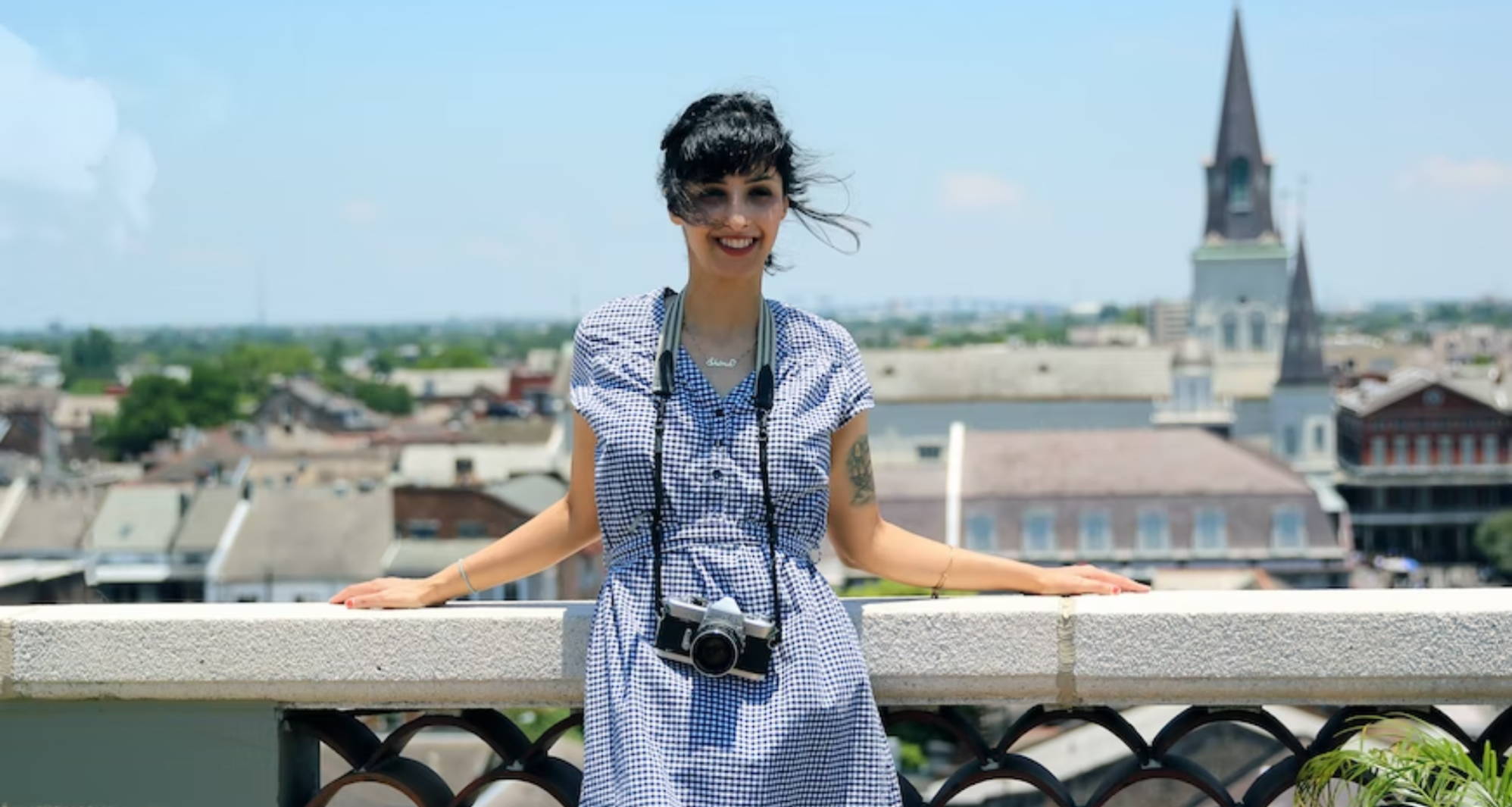 When writing up a New Orleans packing list, it's easy to forget the gear/electronics that will make your life easier on your trip. Whether it's to help you record your vacation or make you a little more comfortable, here's what to pack for New Orleans!
21. Handheld fan. You may call it overboard, I call it luxury. A handheld fan will keep you cool no matter what. Even if you don't want to bring it around town with you, enjoy it in your hotel room after a hot day of walking around.
22. Camera/phone. You might not remember every moment of your New Orleans adventure after a few Sazeracs, so make sure you bring a camera or phone with a good camera on it! Just maybe look through them before handing it off to your grandmother to see your pics, pro-tip.
23. Water bottle. Stay hydrated without creating loads of plastic waste by bringing your own refillable water bottle. Fill up before you leave your hotel and then ask for water with every meal, so you can fill up there as well.
24. External battery. On long days taking in the sights, it's nice to have a small external battery, to make sure your phone stays charged for photos and maps.
25. Earplugs. Call me a granny, but I need my eight hours of sleep! It's hard to get them when you're staying in downtown New Orleans though, especially near Bourbon Street. Pack a pair of noise-canceling earplugs, so you can catch your Z's without issue.
WHAT TO PACK FOR NEW ORLEANS: ACTIVITIES
Depending on what you're planning on doing in The Big Easy, here are a few more things you should add to your New Orleans packing list!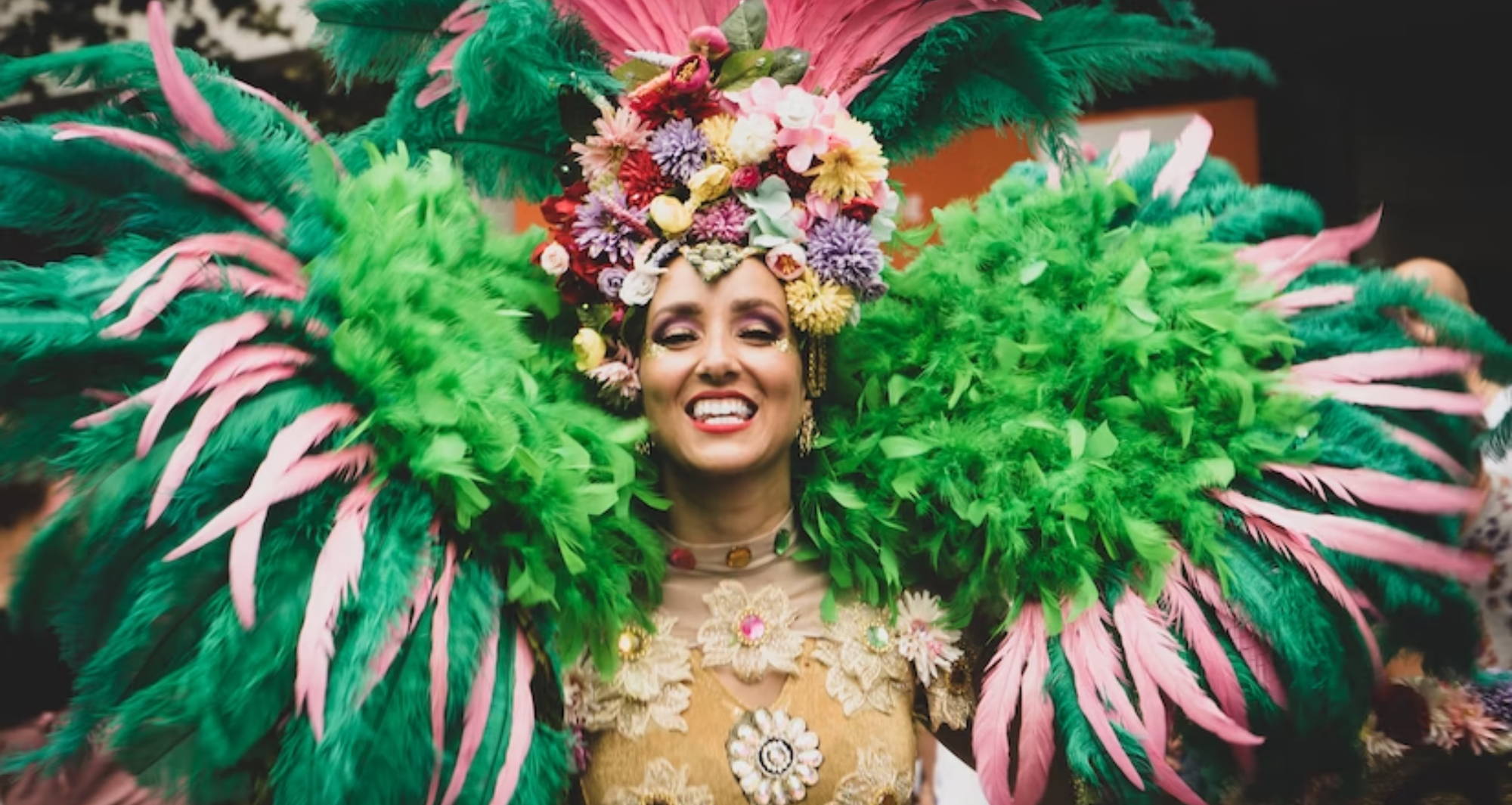 Traveling to celebrate Mardi Gras? First, I'm very jealous. Second, make sure to pack these essential items:
26. Mask and/or costume. Don't get stuck paying Mardi Gras prices for your mask and costume. Instead, grab it before you leave. Wear whatever lets you express yourself the most!
27. Beads. Bring your own or risk the stores running out. Also, you'll avoid paying the upcharge around Mardi Gras. Just whatever you do don't pick any off of the ground—it's considered bad luck!
HOPPING AROUND BOURBON STREET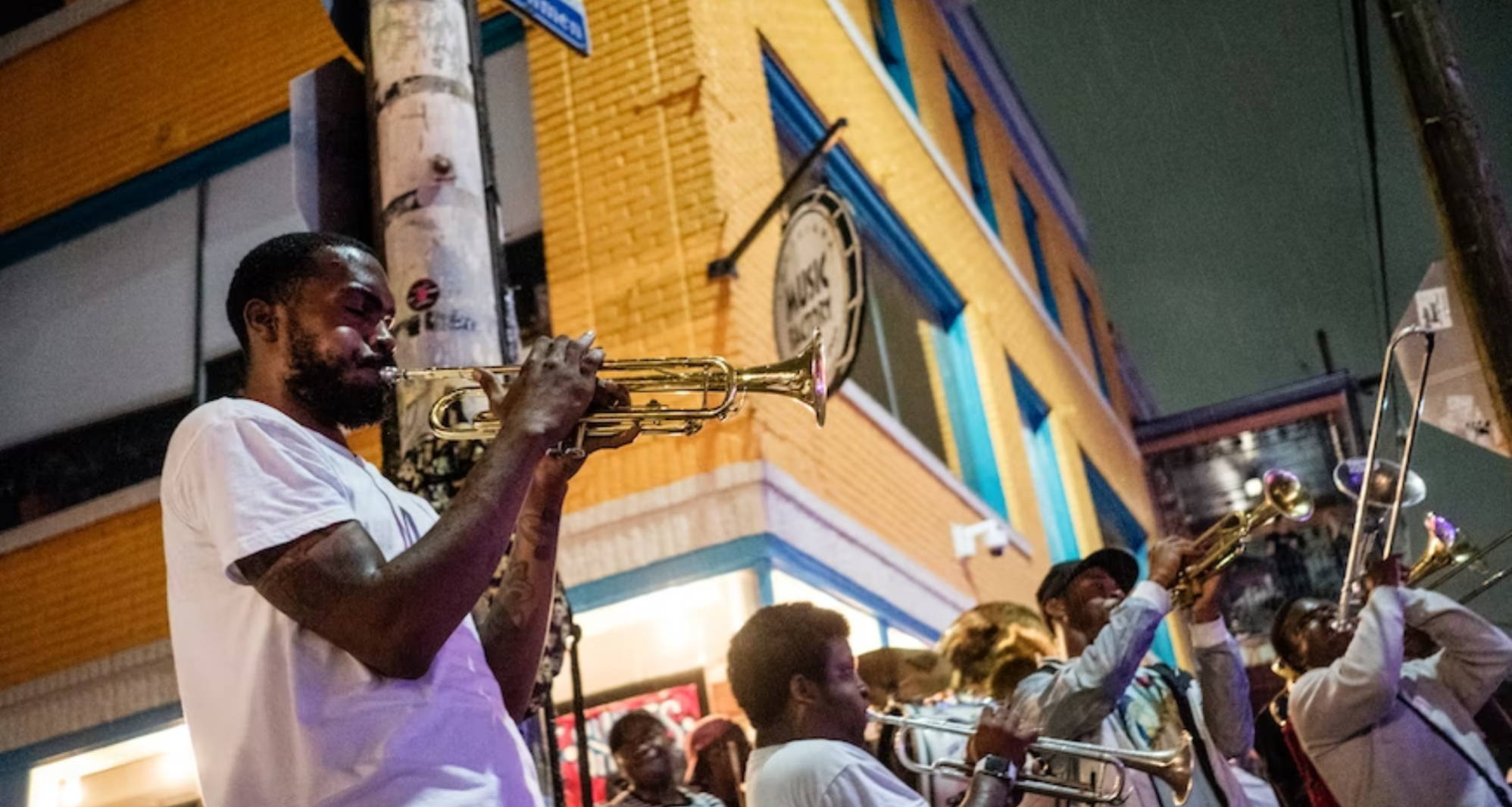 If your New Orleans itinerary starts and begins at Bourbon Street, here are a few things to bring:
28. A small wallet. Don't bring your normal wallet with all of your cash and cards. Instead, find a cheap small one you can fit in your front pocket where you can keep a bit of cash and one or two cards. That way, if it does get taken, you're not completely out of luck.
29. Super lightweight clothing. The bars and clubs along Bourbon Street get packed. On a summer night, it can feel very hot and humid inside, so make sure you wear your lightest clothing to not sweat to death!
TAKING IN THE BIG EASY HISTORY
From touring the French Quarter to going on ghost hunts, there's something fun to do for every type of history nerd! Here's what to bring.
30. Sneakers. History tours require a lot of walking. Don't be stuck limping in the back where you can't hear your guide. Pack comfortable sneakers for a pain-free day!
31. Umbrella. Most likely, you'll be outside for most of the day walking around. This means a high chance of encountering some amount of rain. But wearing a rain jacket in the heat? Not exactly comfy. Instead, opt for an umbrella to keep you dry and cool!
SAMPLING THE LOCAL FAVORITES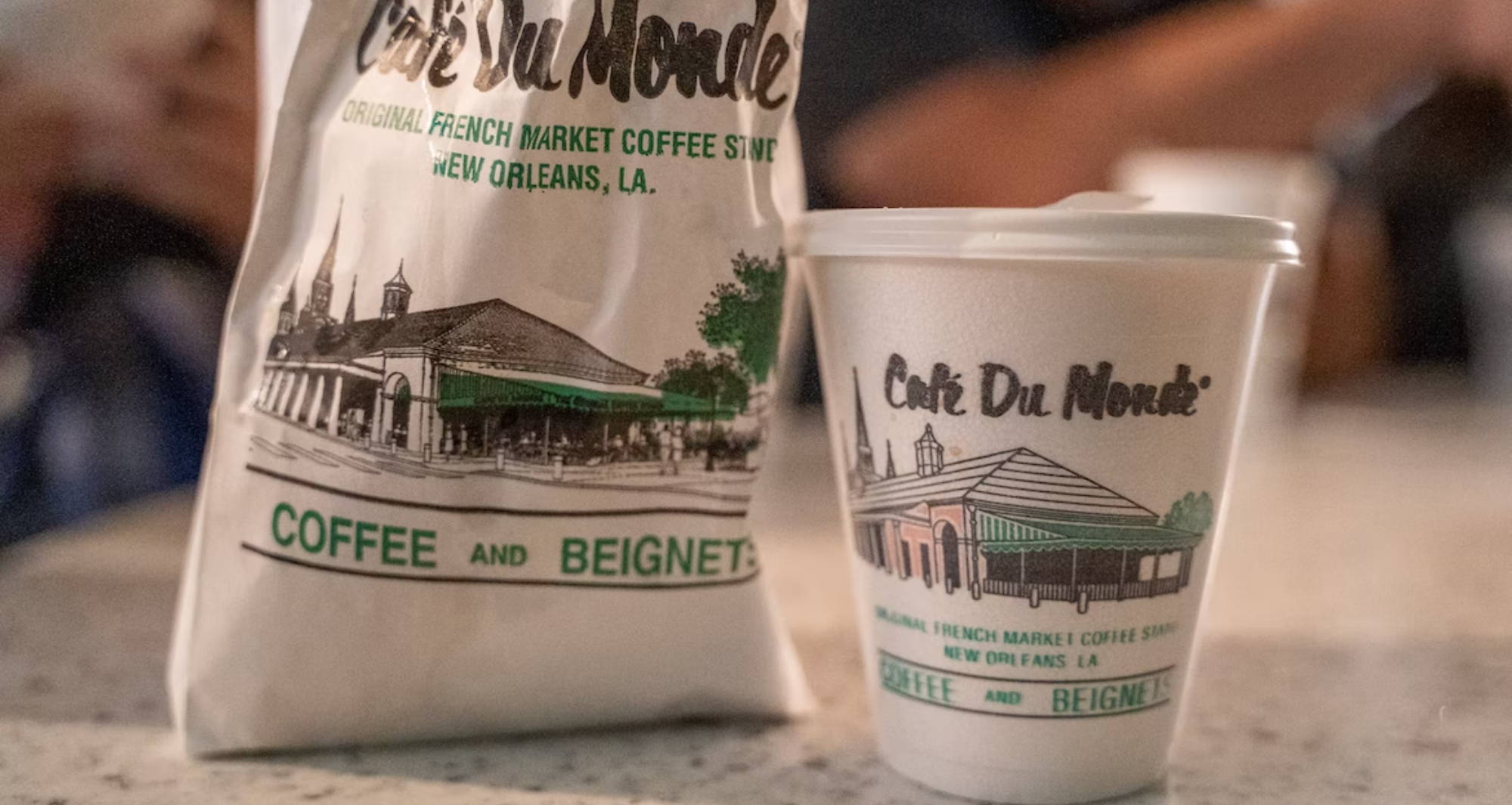 New Orleans is known for their local delicacies. Beignets, crawfish boils, and gumbo await! Bring these to make the most of your new fave dishes.
32. Ziploc bags or Tupperware containers. Instead of having to stuff yourself to make the most of your dishes, bring something to safely store your leftovers in as you walk around. Pop it in the hotel fridge until you're hungry again! Yes, I am the mom friend, why do you ask?
33. A book on Cajun cuisine. You can enjoy your food even more when you know a little about it. As you sample the local flavor, you can reference the book to know its history and culture!
ENJOYING THE NATURAL BEAUTY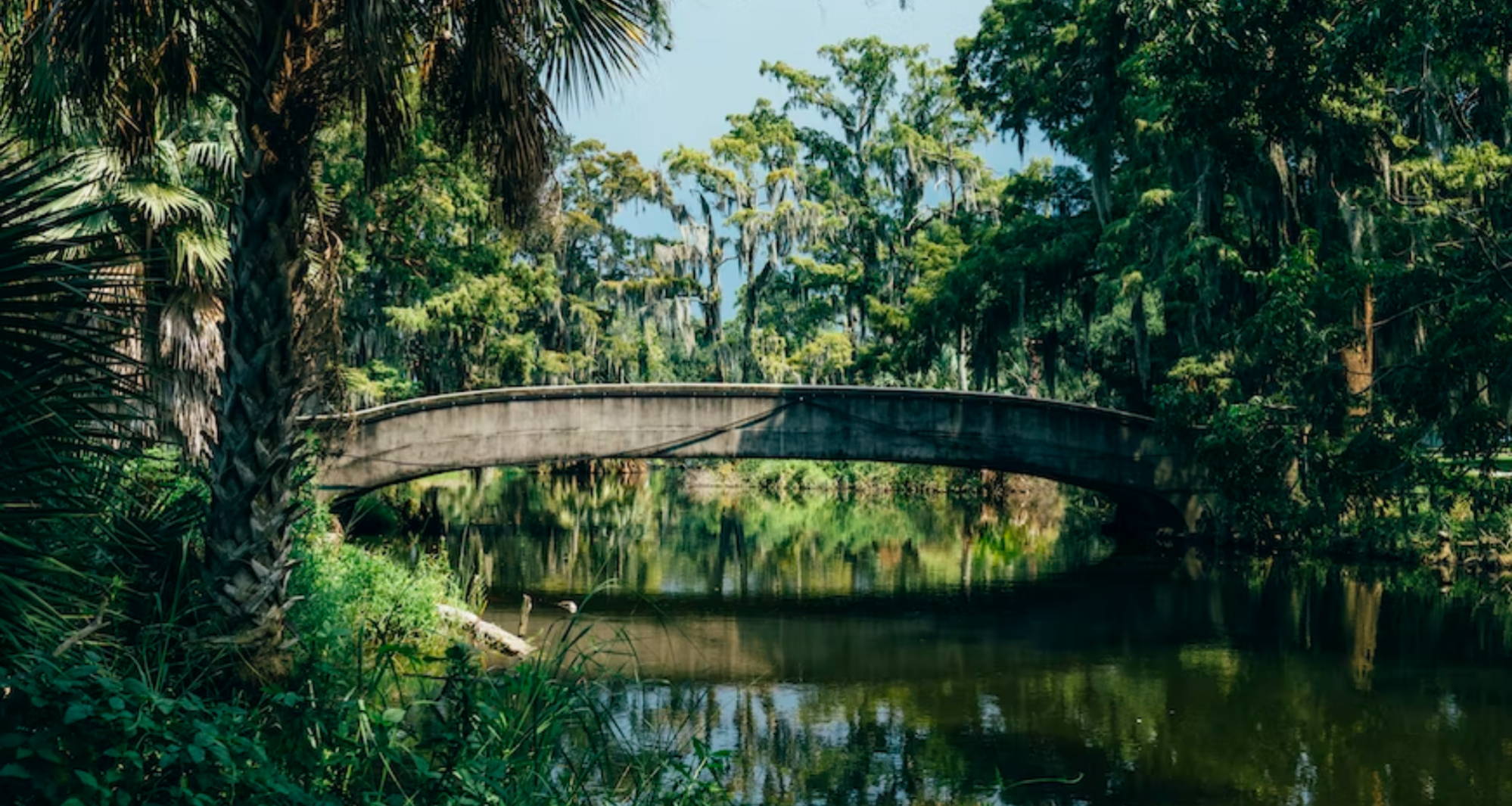 I get it—New Orleans is a beautiful city. But what if I told you some of the gorgeous spots are just outside the city? Take a tour through the bayou for lush waterways and a chance at an alligator encounter! Just make sure to bring:
34. Water shoes. Nobody wants to wear sneakers or nice sandals on a boat! Instead, pack a pair of durable, non-slip water shoes. That way you can safely and comfortably see the natural sights!
35. Waterproof bag. Whether you want to keep a change of clothes or your phone dry, a waterproof bag is a must!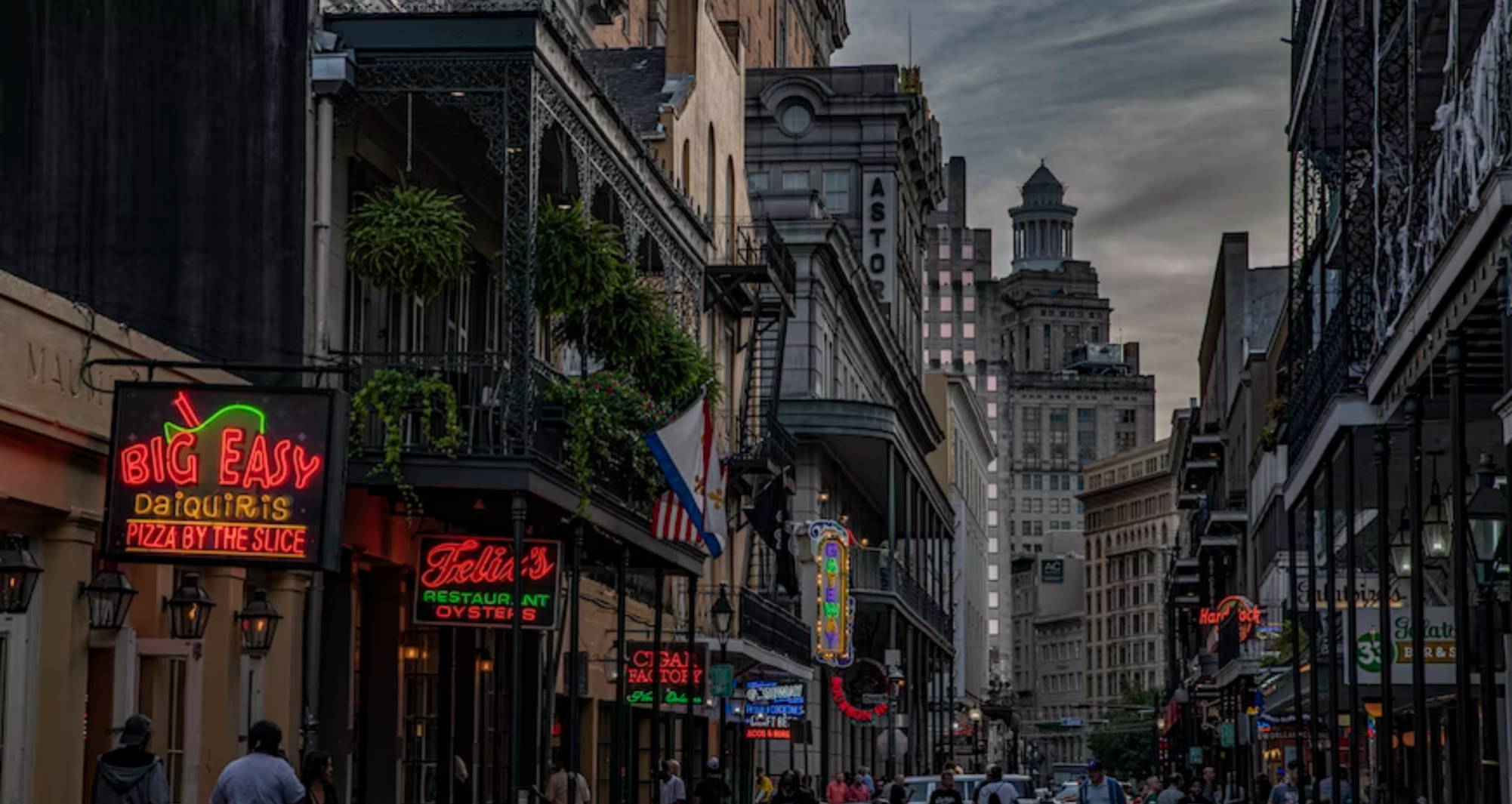 WHAT ARE THE BEST THINGS TO DO IN NEW ORLEANS?
There are so many fun things to do in New Orleans no matter what you're interested in! You can:
Snack on some beignets from Café Du Monde

Immerse yourself in history at The National WWII Museum

Enjoy the beautiful streets of the Garden District

Listen to jazz in its hometown

Sip your way through Bourbon Street

Search for alligators and other wildlife in the Bayou

Picnic in New Orleans City Park

Stroll through the historic French Quarter

Test your courage at the St. Louis Cemetery

Ride through town on the antique streetcars
Like any major city with a lot of tourism, New Orleans sees its share of opportunity crimes like pickpocketing or purse snatching. Always keep an eye on our belongings and travel in groups to decrease your risk of being targeted!
WHAT IS THE BEST TIME OF YEAR TO GO TO NEW ORLEANS?
February through May is the best weather window to visit. You'll be able to enjoy warm weather without it being too hot. Plus, you can catch Mardi Gras, a bucket list item for many people.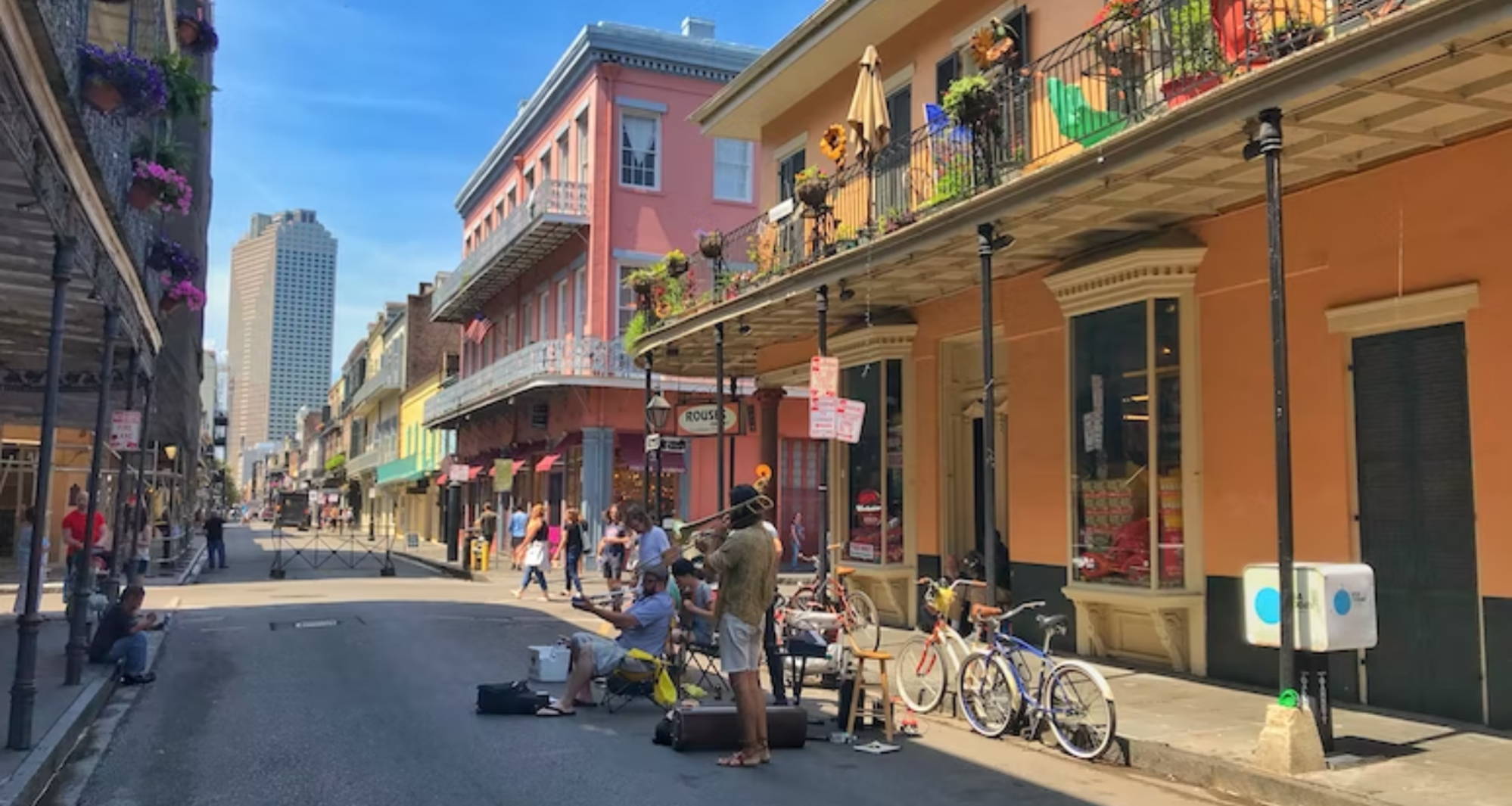 HOW MANY DAYS DO I NEED IN NEW ORLEANS?

If you're able to spend a full week, you'll be able to take in the city at a comfortable pace. However, if you only have three days, you can still see most of the top attractions, just at a very fast pace.
WHAT SHOULD I AVOID IN NEW ORLEANS?
There are a few different things to avoid when in New Orleans for your safety and enjoyment.
Don't walk alone at night:

for your safety, travel with other people after dark.
Avoid staying in the French Quarter:

for the sake of your wallet, don't feel like you have to stay in the center of everything to be able to enjoy New Orleans!

Do not drink from glass in the streets:

just because you can openly carry alcoholic beverages in the street, doesn't mean all cups are allowed! Only bring plastic or styrofoam cups outside of bars.

Avoid trying to see the sights on a Monday:

almost all of the major landmarks are closed on Mondays. Spend it enjoying live music or authentic food instead!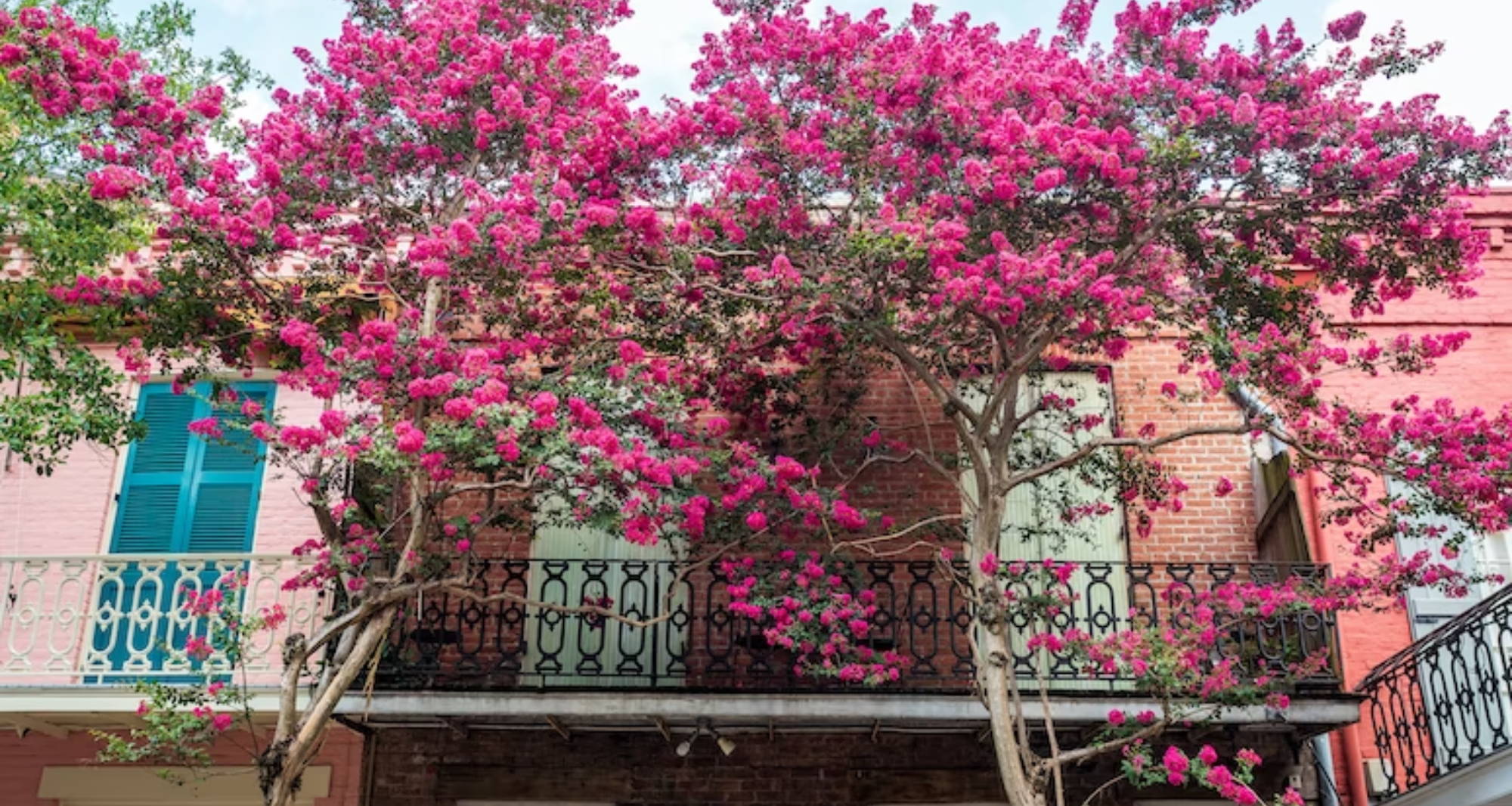 CONCLUSION: WHAT TO PACK FOR NEW ORLEANS
Your trip to The Big Easy will be filled with good food, drinks, and fun! Just make sure your New Orleans packing list has lots of lightweight, cool options for those hot and humid days. Plus, in such a fun, lively city, you can really express yourself with your clothes, so don't forget to bring some fun options!
If you're planning an upcoming trip, what are you most excited about in New Orleans? If you've already been, what was your favorite part? Let me know in the comments!
---